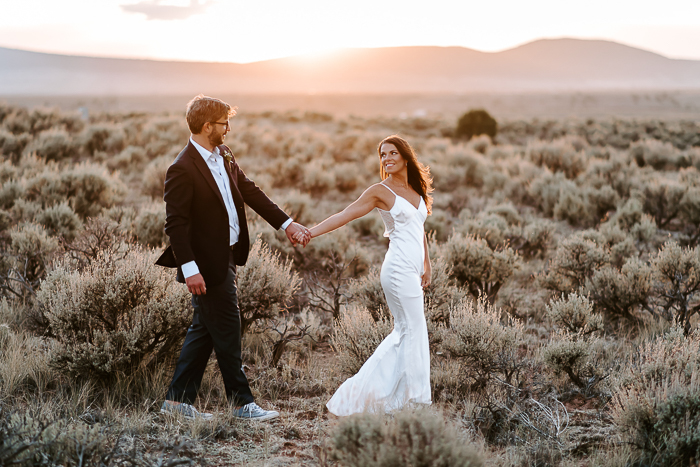 COVID-19 has changed the wedding plans of couples worldwide, including Samantha and Zach. Their large outdoor wedding in Boulder quickly became a small modern desert Airbnb elopement at The Modern Taos House in New Mexico. Using decor from their home–including rugs and wine bottles–the couple focused on creating a romantic yet sustainable affair. 
Samantha looked stunning in her satin sheath dress from ASOS, and we love the fact that Zach paired his Suit Supply suit with Converse. They weren't the only ones dressed up, either. Their furry loved one was dressed for the special occasion. She had to look spiffy, of course, as she was their unofficial elopement witness!
So whether you're planning your own elopement, or you're unsure if it's the right fit for you, these photos beautifully captured by Lavel Marie Photography, LLC will leave you feeling inspired to tie the knot in the heart of the desert. 
The Couple:
Samantha and Zach
The Wedding:
The Modern Taos House, Taos, New Mexico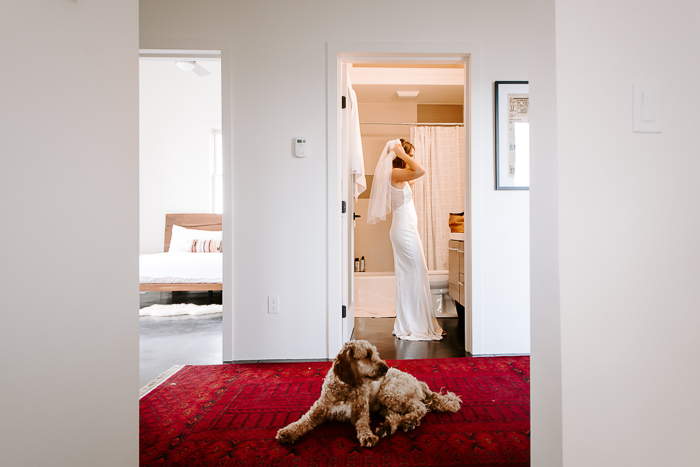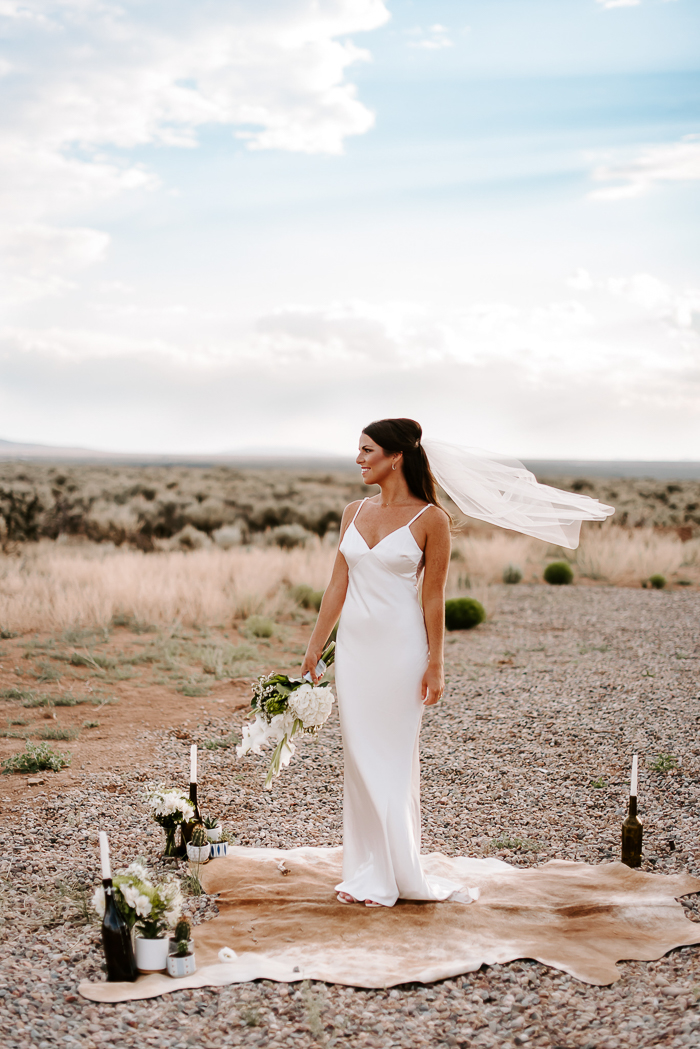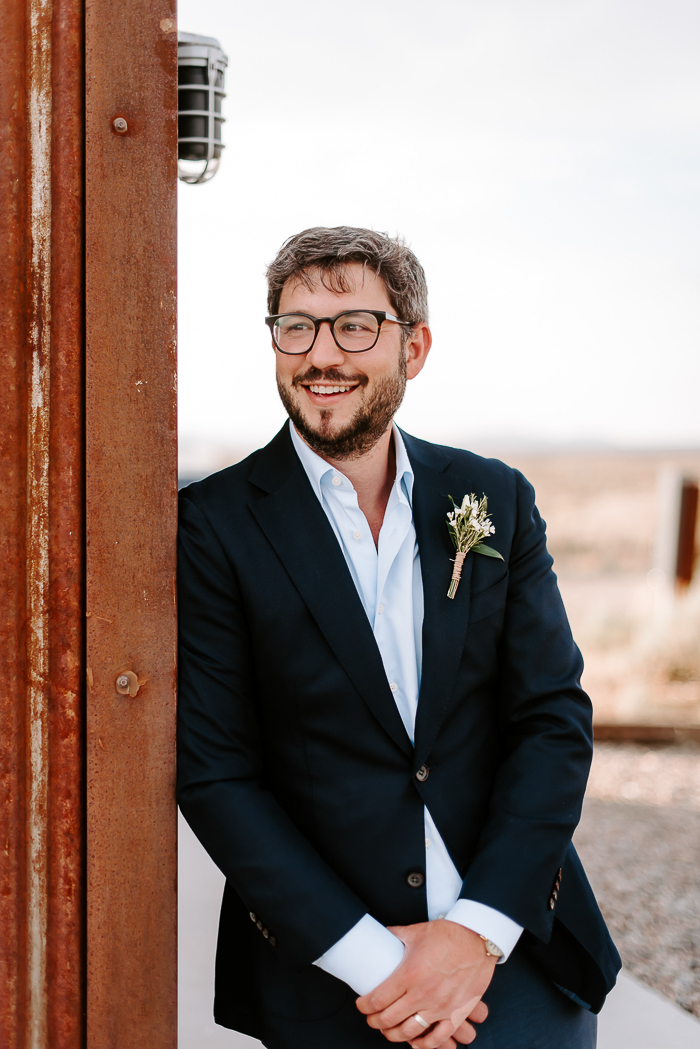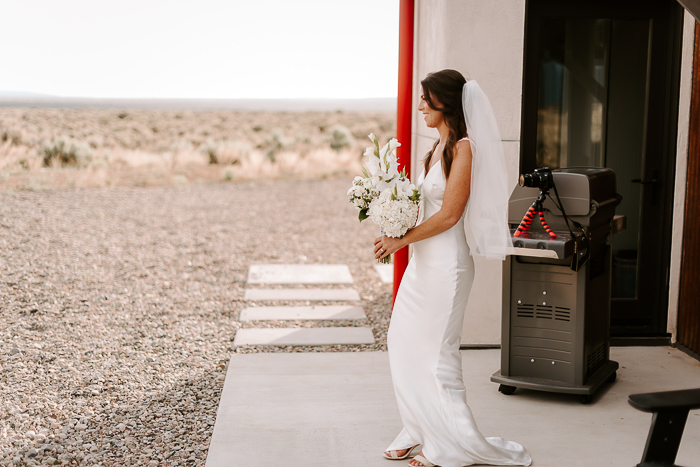 Personalizing The Elopement
Almost everything about our elopement was personal. We used a rug from our home, our dog served as our unofficial witness by putting her paw print stamp on our marriage certificate, we brought wine bottles and cleaned them out to make them into candle holders, and my husband even created a personalized menu for the weekend based on meals from our favorite dates and experiences together.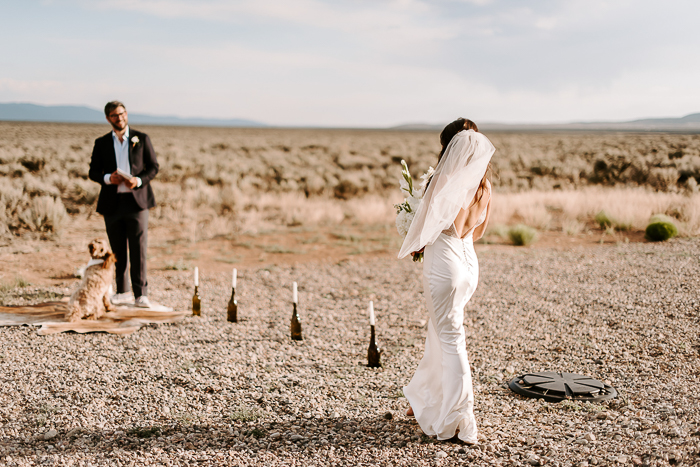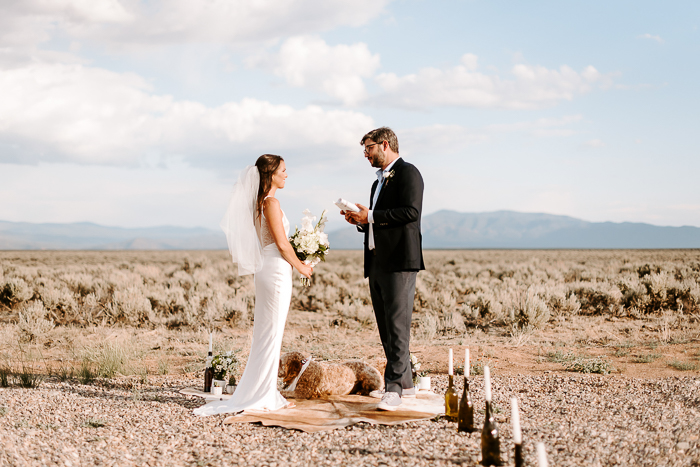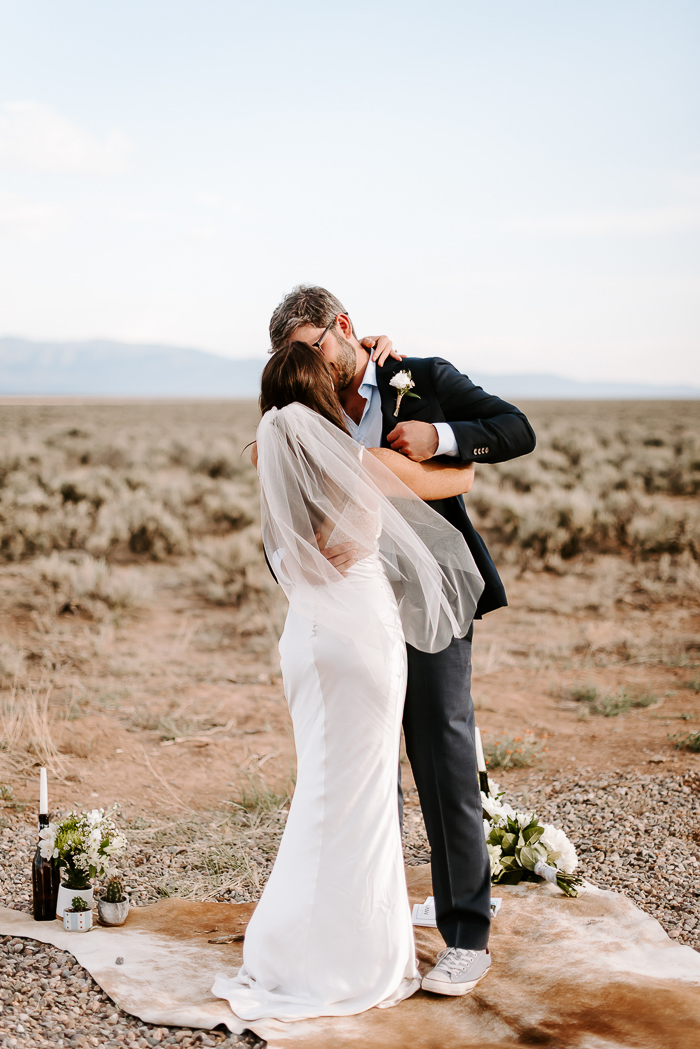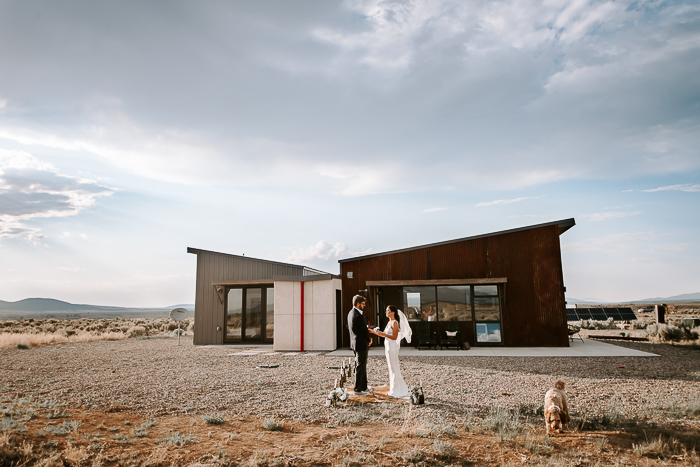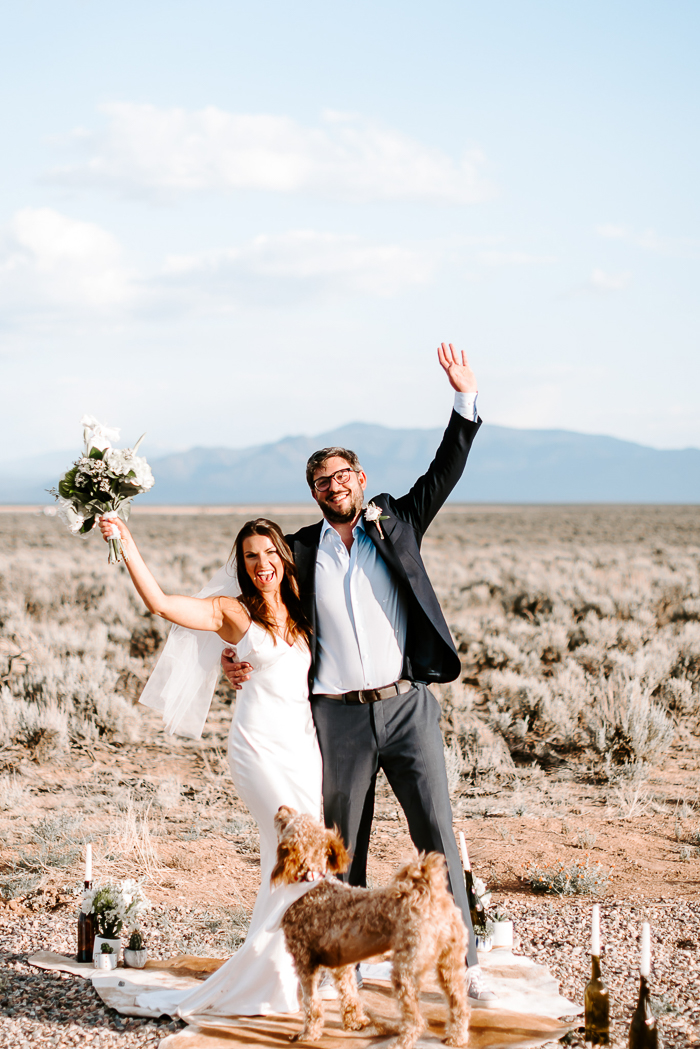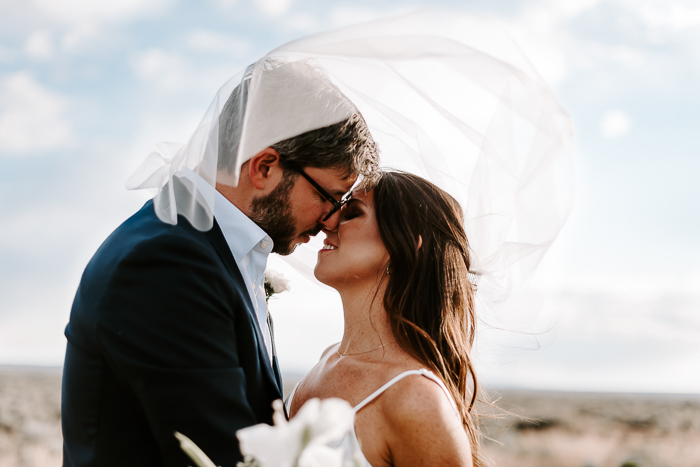 Why A Modern Desert Airbnb Location
Once we decided to elope, we got on Airbnb to search for some great, remote places we could elope with just the two of us. The Modern Taos House was such a special setting in the middle of the desert, and we loved how it was both modern, sustainable and unique.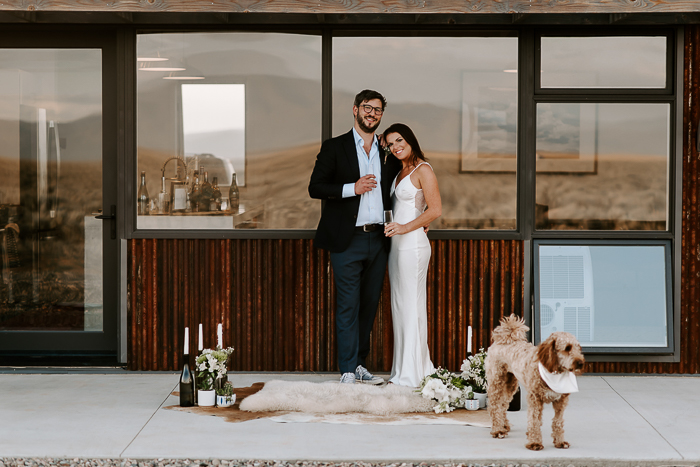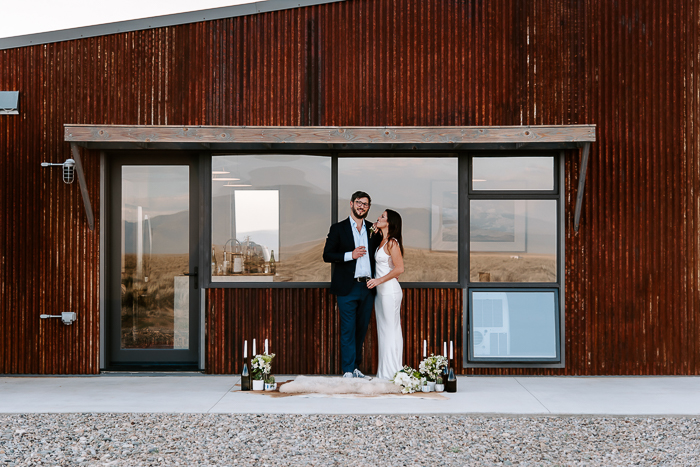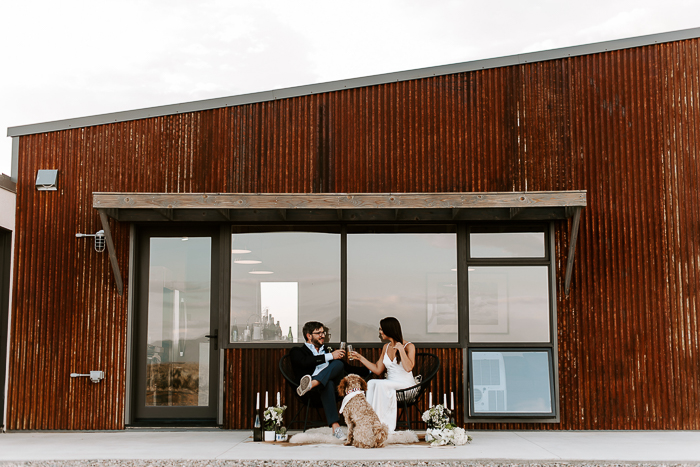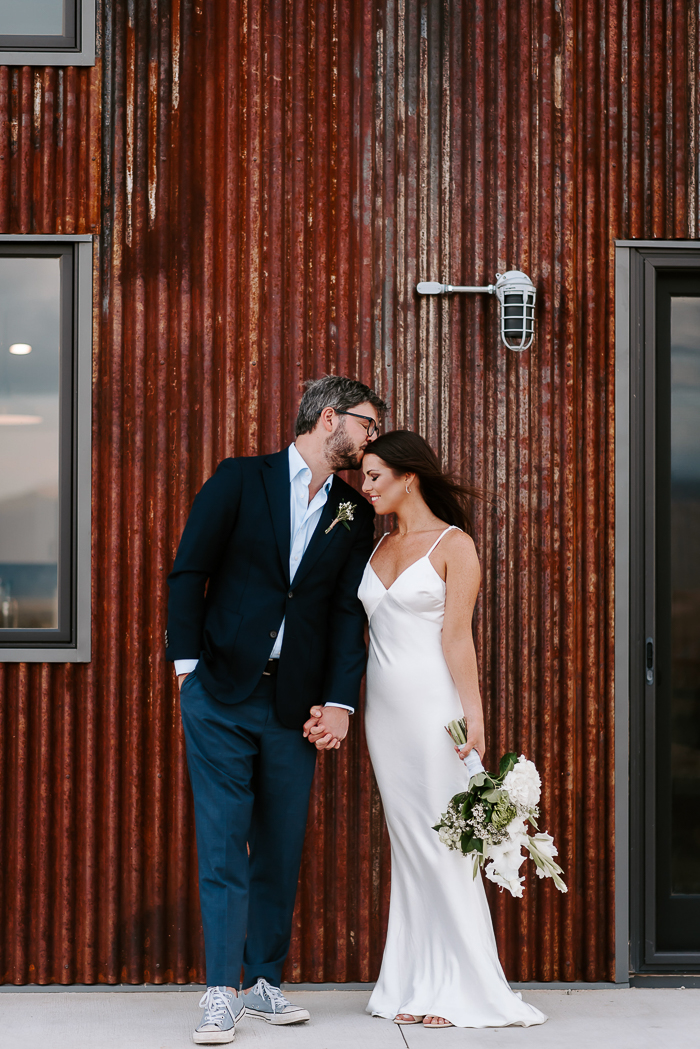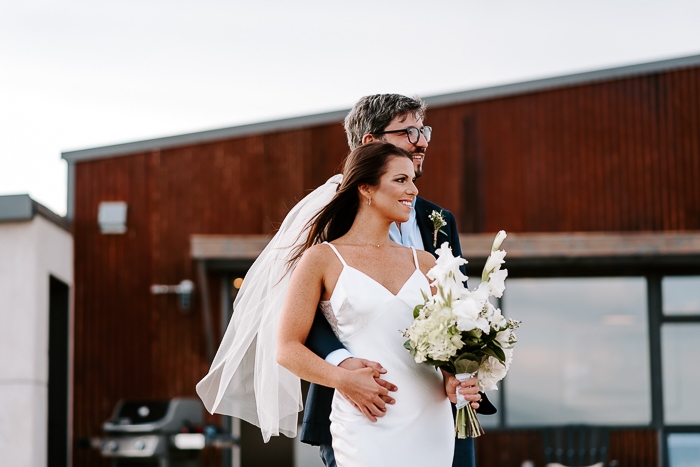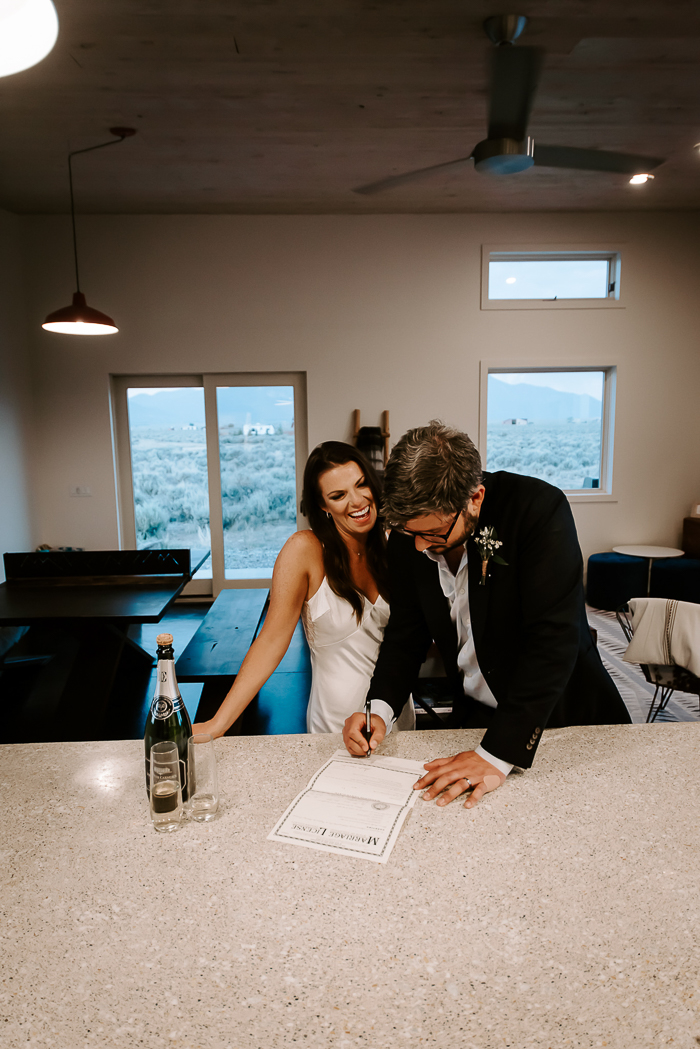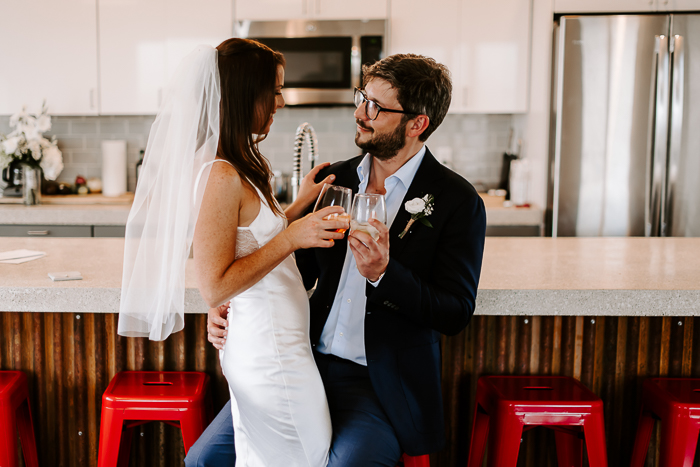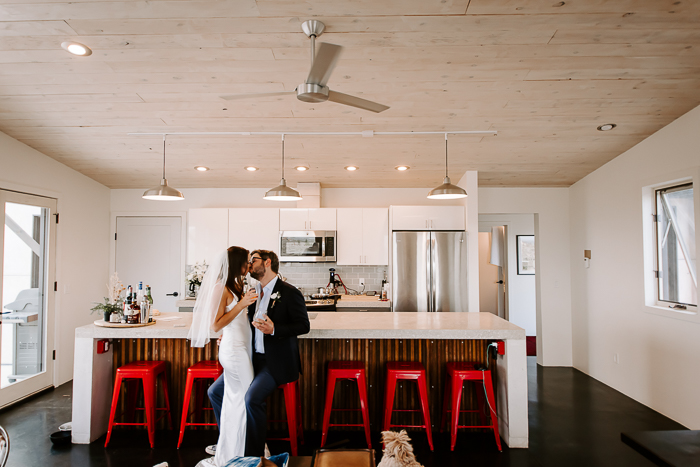 A Change Of Plans Thanks To COVID-19
Before COVID, we were planning to have a large outdoor wedding on a farm in Boulder. It was important that we try to create many sustainable aspects to that wedding, including reusing old wine bottles as candle holders and lots of natural plants. Even though we had to cancel our original plans, I wanted the look and feel of a wedding with natural whites, greens, plants, and small touches that we made our own. This included creating wine bottle candle holders and using a rug from home as the centerpiece of our elopement.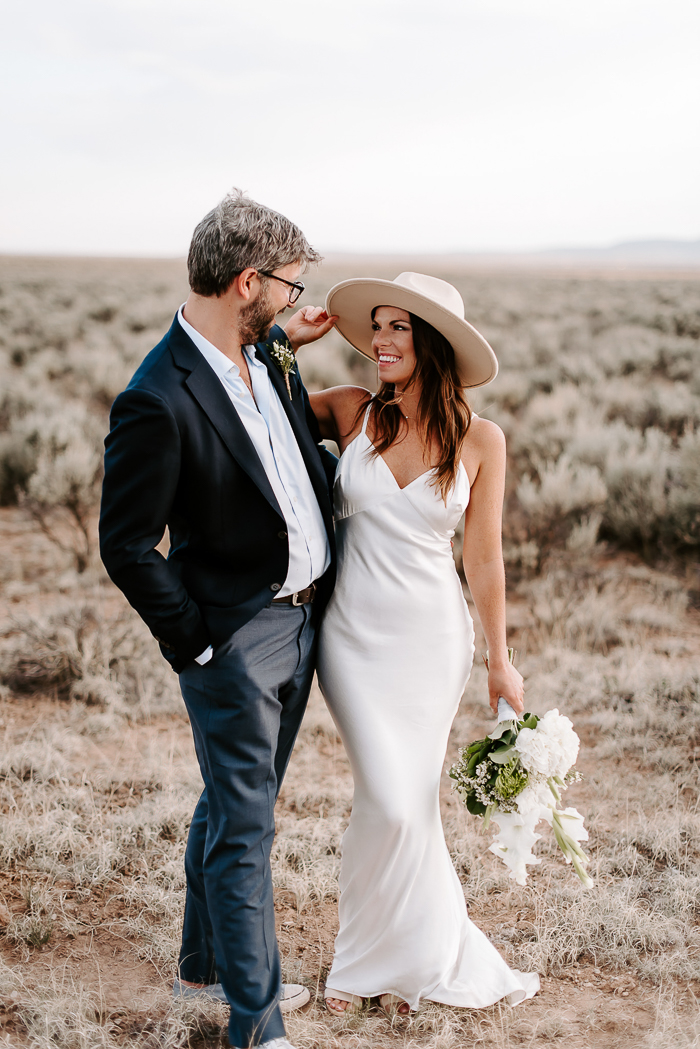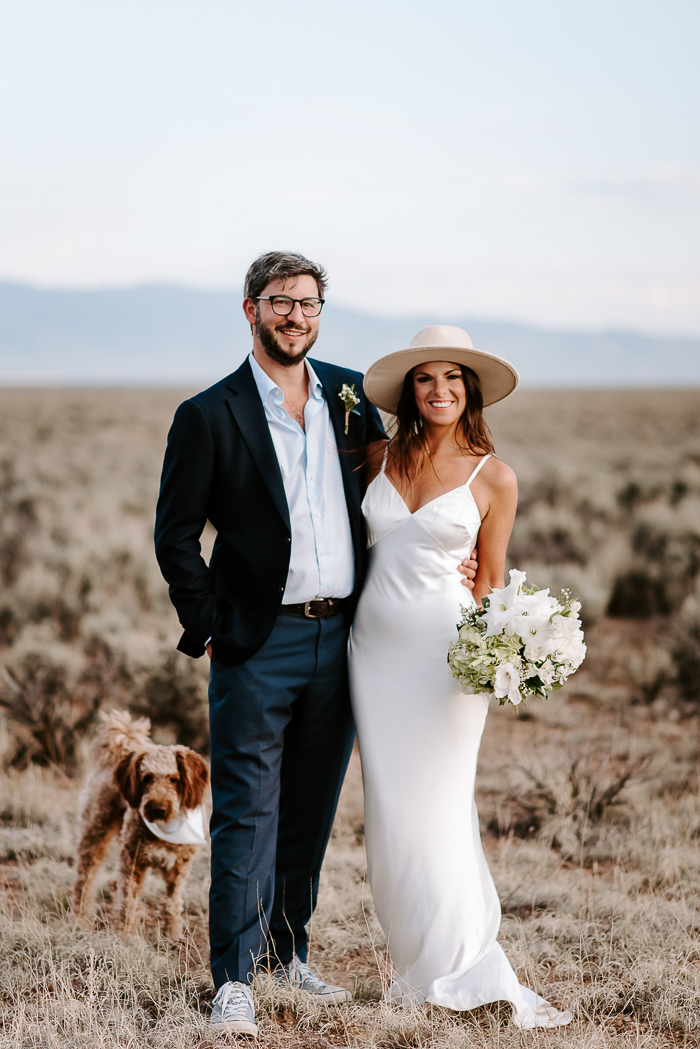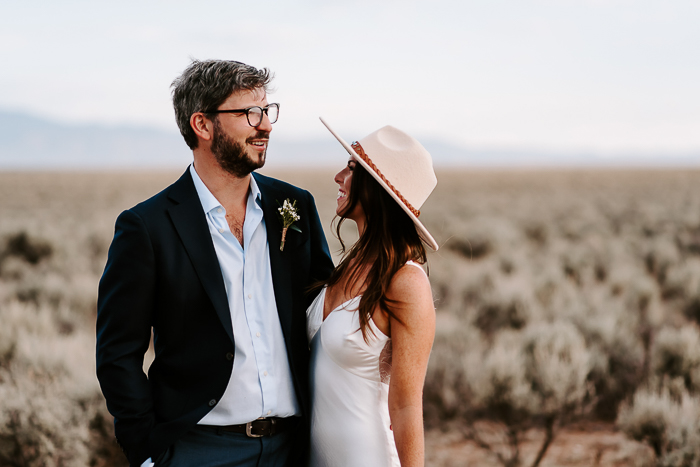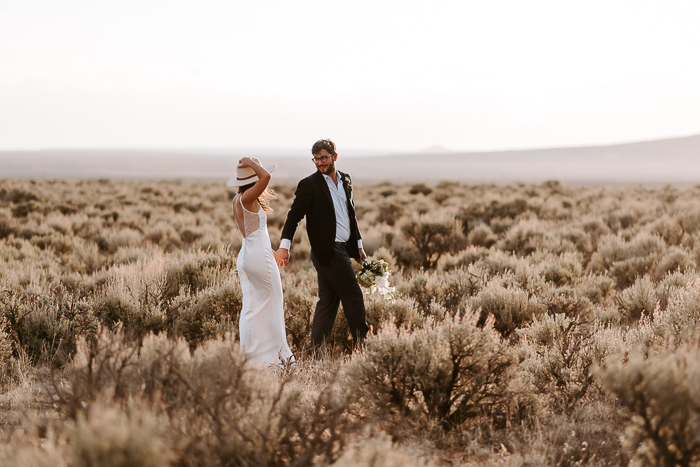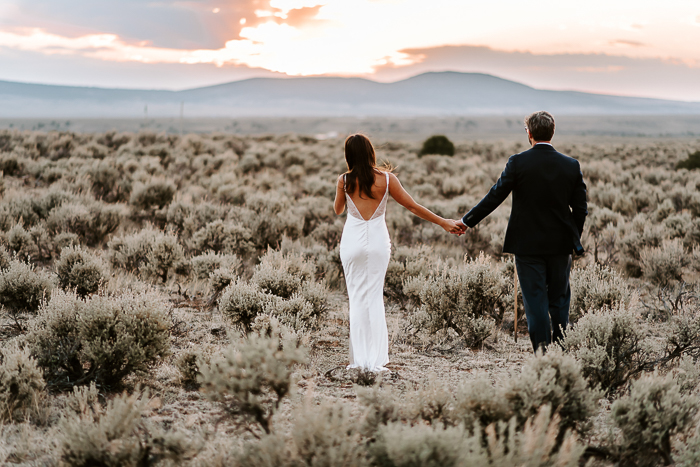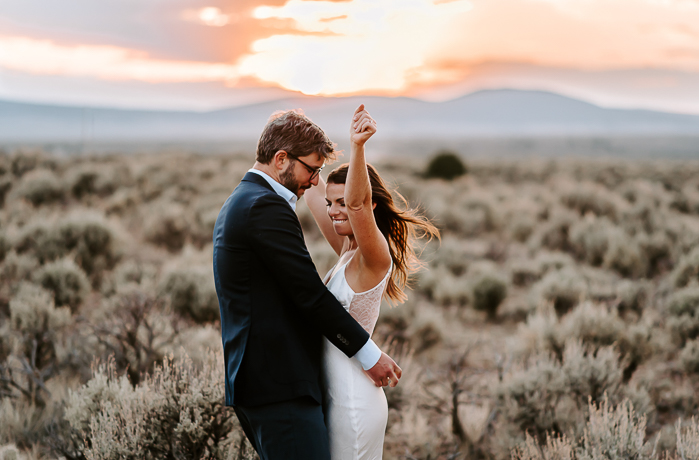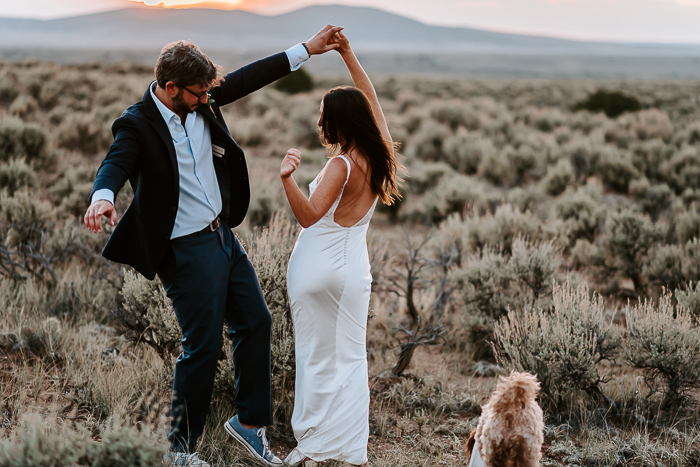 Advice For Planning A Stress-Free Day
I think the wedding planning stress, pressure, and the costs of weddings have gotten pretty out of control and—hopefully—if there is one thing COVID has given us all, it's perspective about what is most important. Weddings are really only about celebrating your love. I hope couples everywhere can stress less about trying to create a perfect day for everyone else. Instead, be happy with your new partner.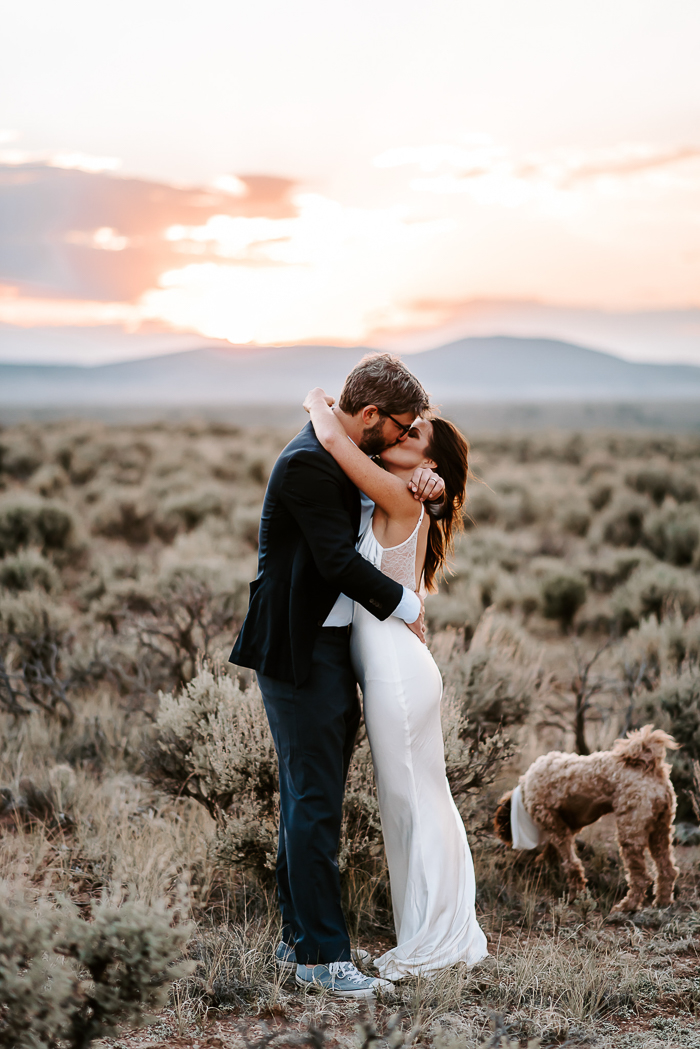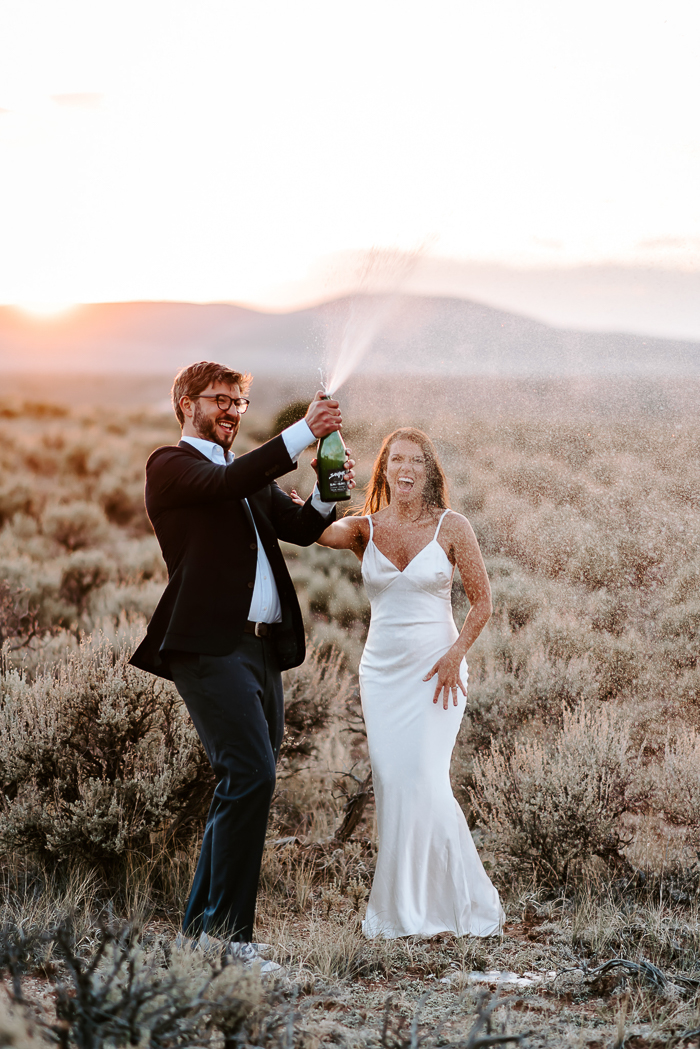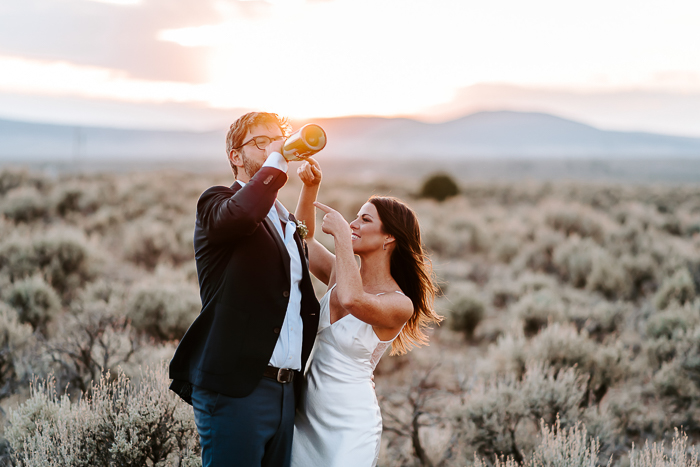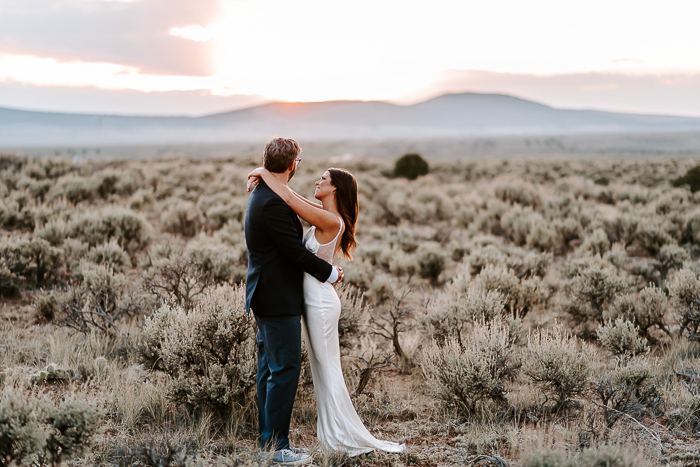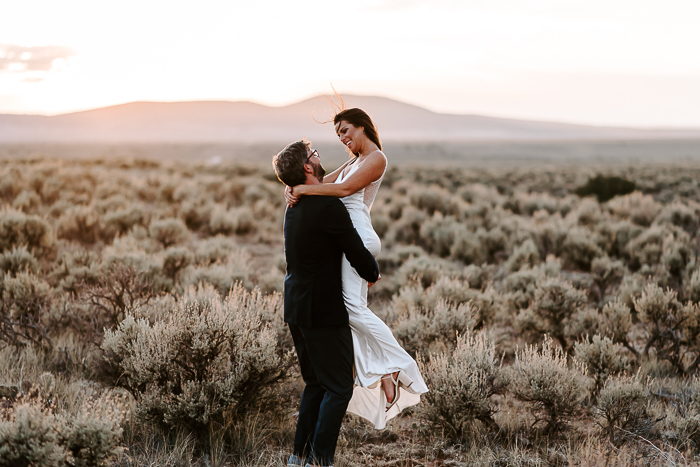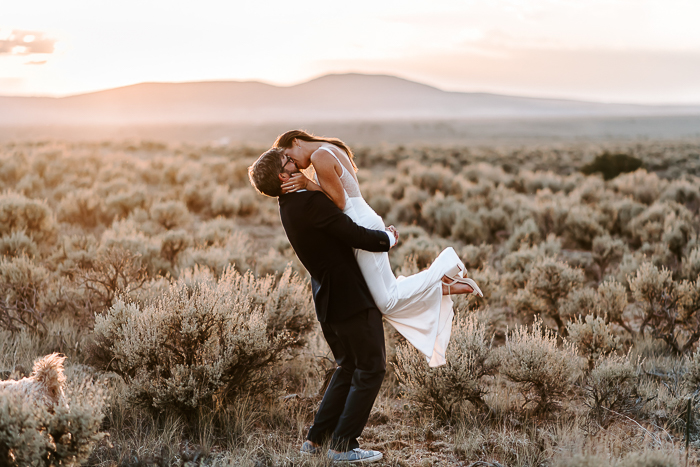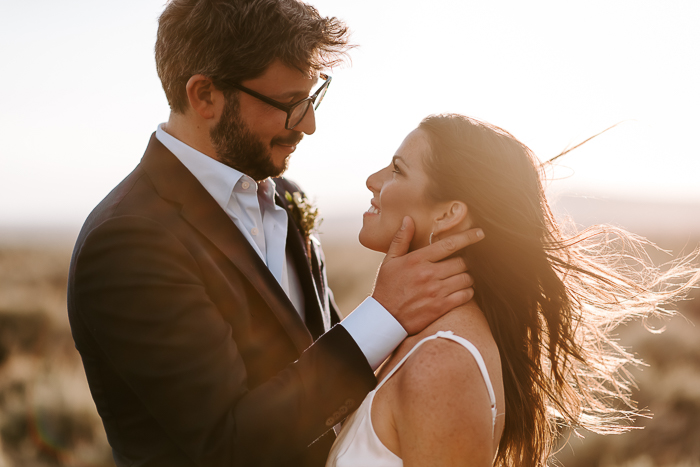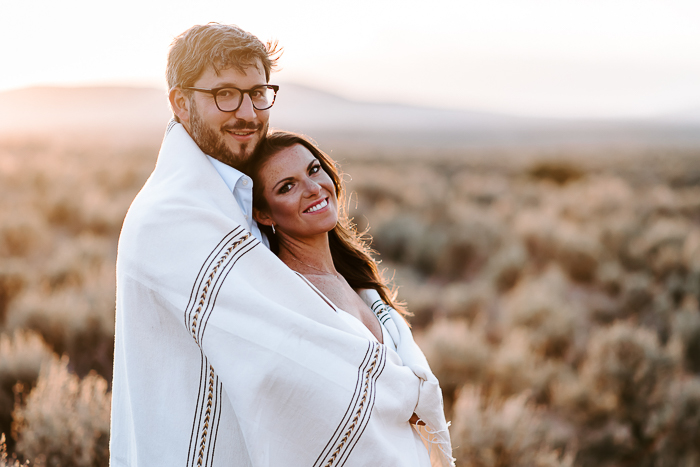 Congratulations again to Samantha and Zach on their modern desert Airbnb elopement! We're so thankful that Lavel Marie photography, LLC shared their special day with us. If you love the idea of tying the knot in an Airbnb, check out our guide to the best Airbnb wedding venues in every state. 
The post A Modern Desert Airbnb Brought This Elopement To Life appeared first on .