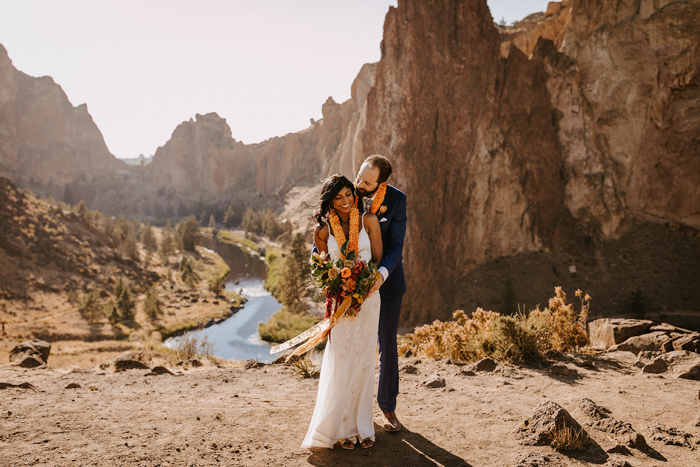 Between the towering mountain backdrop and the traditional Hindu influences, this breathtaking Smith Rock State Park Oregon micro wedding stole our hearts. Nandita and Ryan are anything but traditional and they wanted a day that celebrated their uniqueness and love for Bend, Oregon. 
With the help of planner Bridal Bliss, the couple brought to life their dream elopement ceremony that preserved some elements of their originally envisioned day. Trading their large traditional ceremony for a mountaintop micro wedding with only seven guests—Nandita and Ryan took full advantage of the endless wedding planning possibilities that come with a smaller wedding. Summer Robbins Flowers, dressed the already breathtaking Smith Rock State Park ceremony space with bright colored floral arrangements that compliment the muted mountain backdrop—a perfect way to incorporate traditional Hindu elements.  
From beginning to end, this culture infused micro wedding was full of cherished moments that celebrated these audacious explorers. We are thankful photographer, Victoria Carlson Photography, was able to capture every intentional detail that made Nandita and Ryan's day oh-so-special. Get your Pinterest boards ready—this wedding is full of dreamy and adventurous wedding day inspo.
The Couple:
Nandita and Ryan
The Wedding:
Smith Rock State Park, Bend, Oregon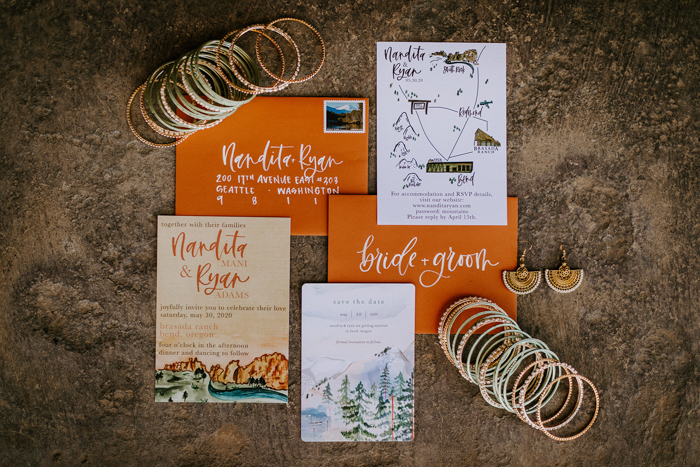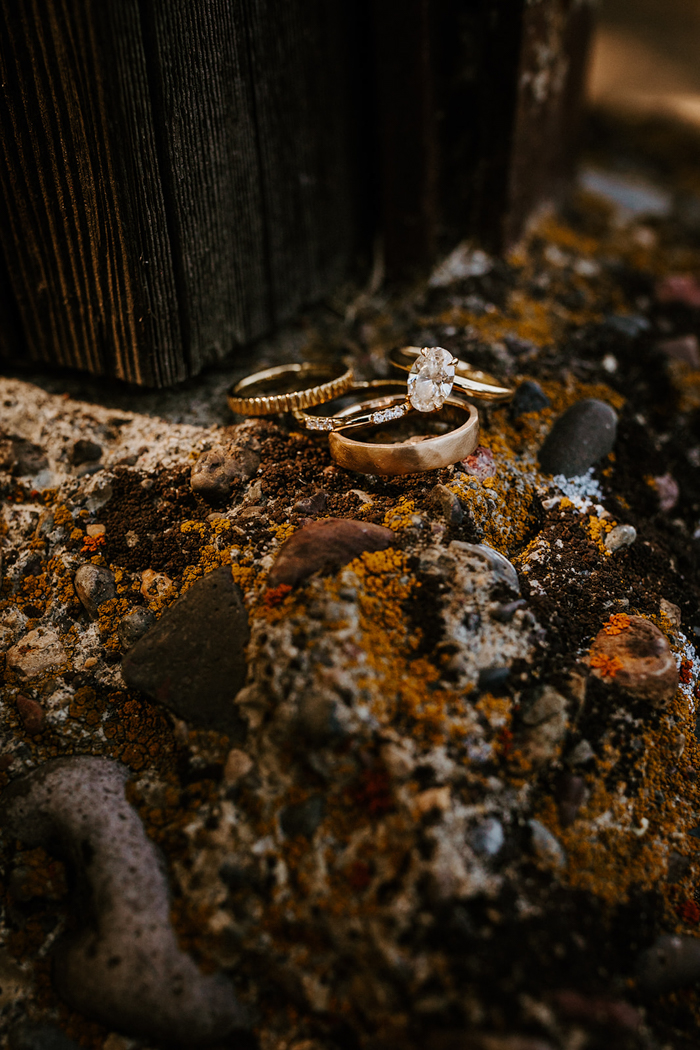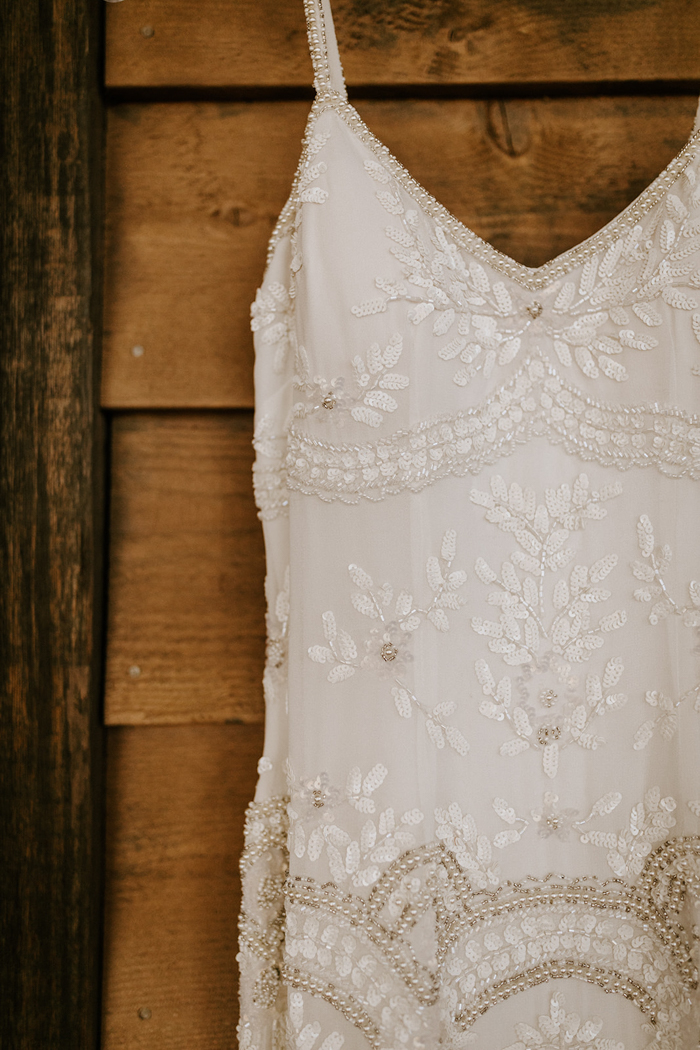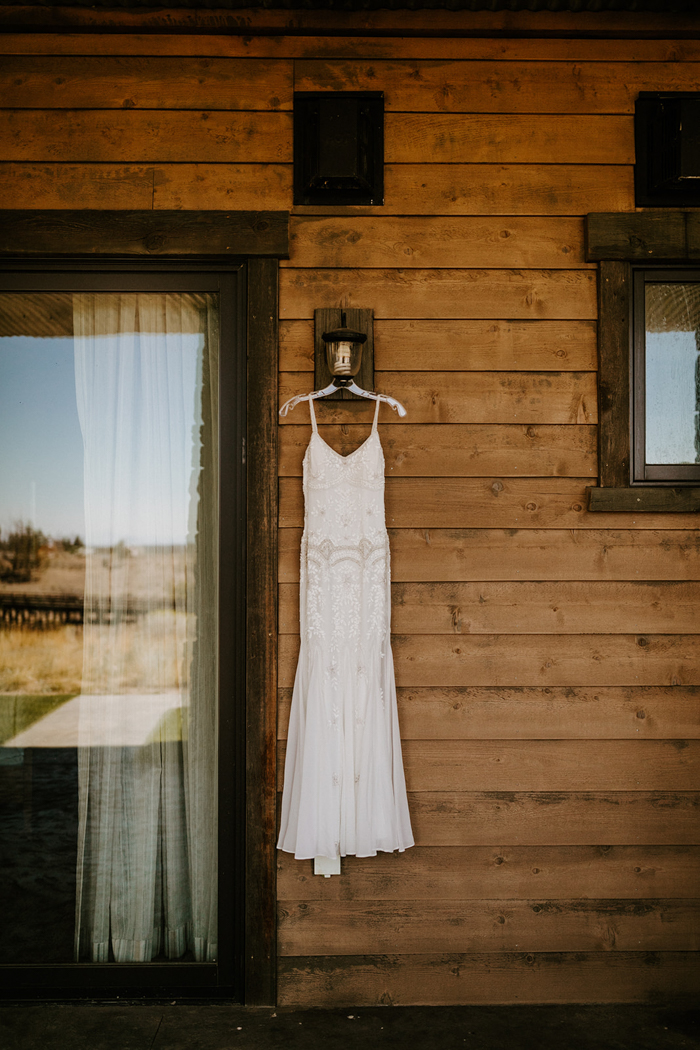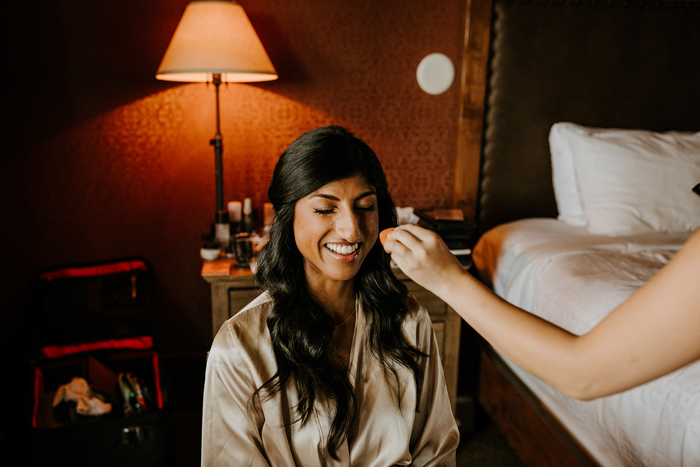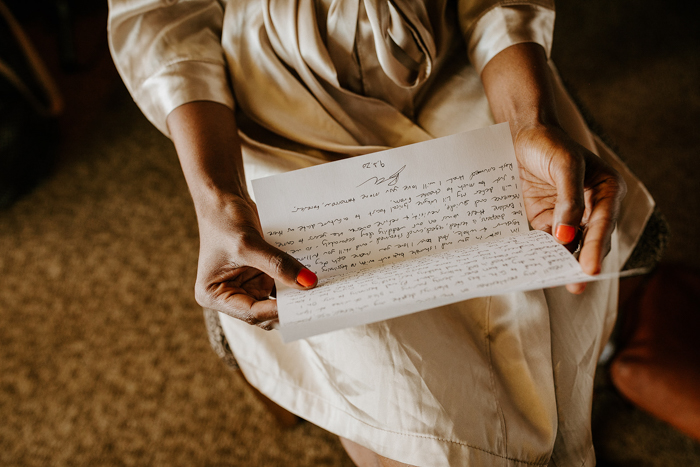 Shop similar robes: Women's Satin Short Kimono ($17.99); ModParty Ruffled Robe ($26.99); Silk Robe ($148); Satin Lace Robe ($29.95); Lace Bridal Robe ($36.96)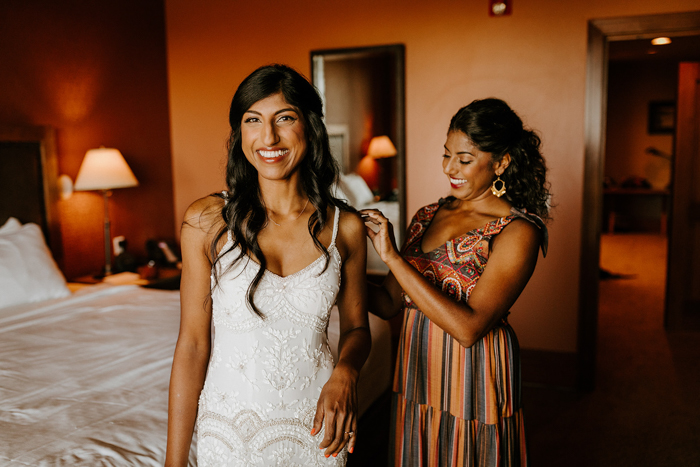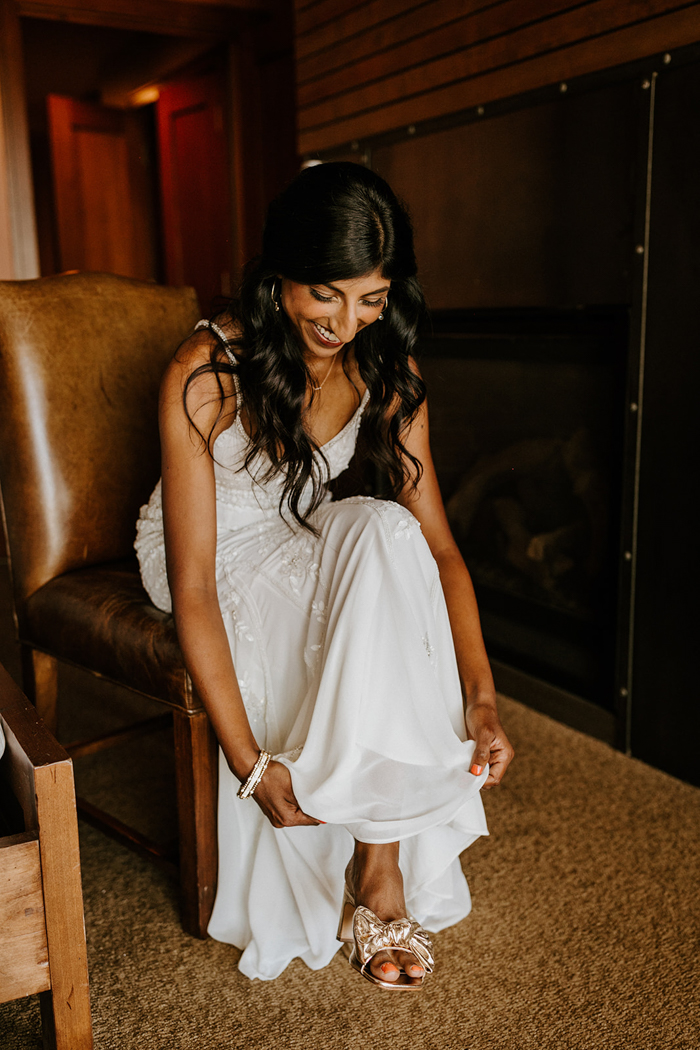 Destination Wedding Experience Close To Home 
If it's possible to have a crush on a city, ours is Bend. We've had so many fun outdoor adventures there, and we knew we wanted to get married with those mountains in the backdrop. Bend's high desert terrain is dramatic and colorful, and the natural landscape is so beautiful that it doesn't need a lot of accessorizing. We originally planned a big, decorative Indian wedding for 175 guests at Brasada Ranch, a resort outside of Bend with sweeping views of the mountains. When COVID hit, we downsized to the tiniest version of the day we could imagine, with only 5 guests. Since we weren't restricted by size, we decided to have an elopement-style ceremony at Smith Rock State Park, one of our favorite places to rock climb. We wanted to preserve some elements of our originally envisioned day, so we kept the dinner reception we had planned at Brasada Ranch.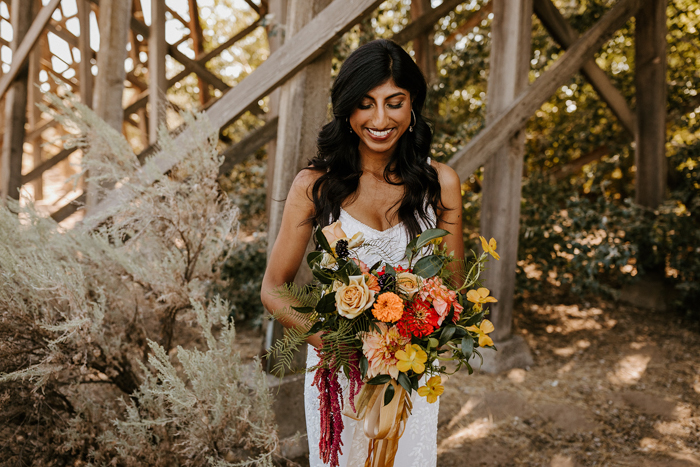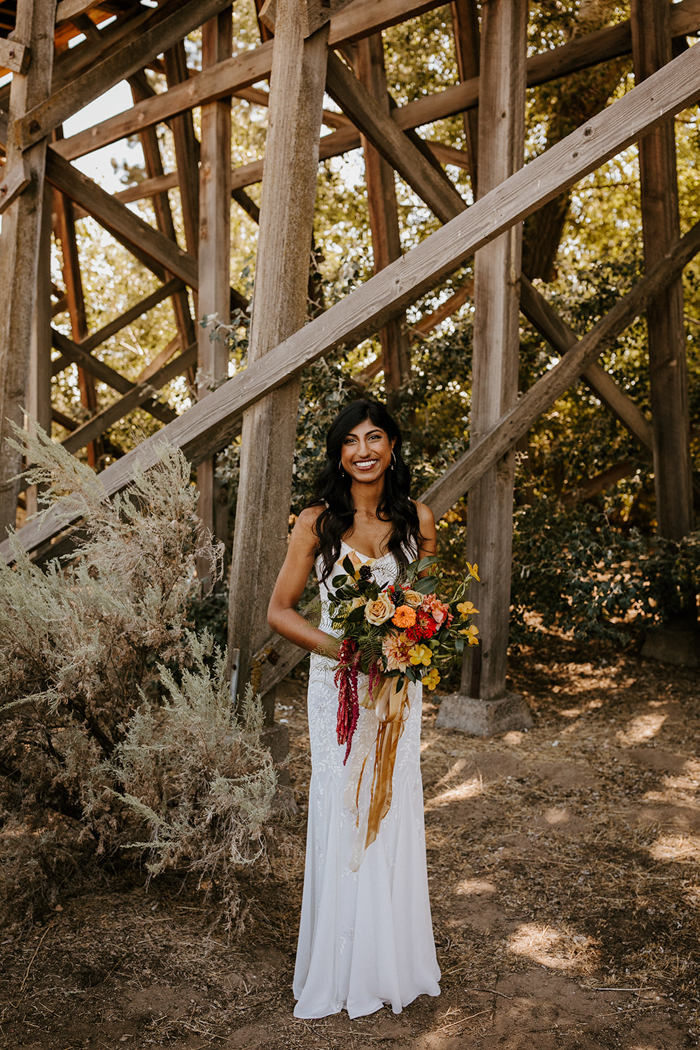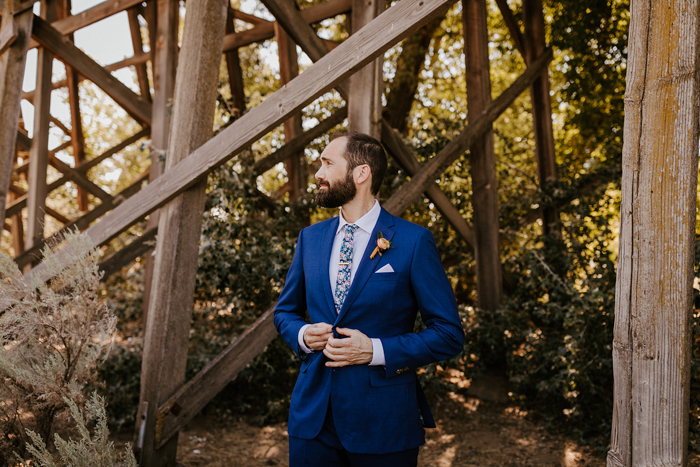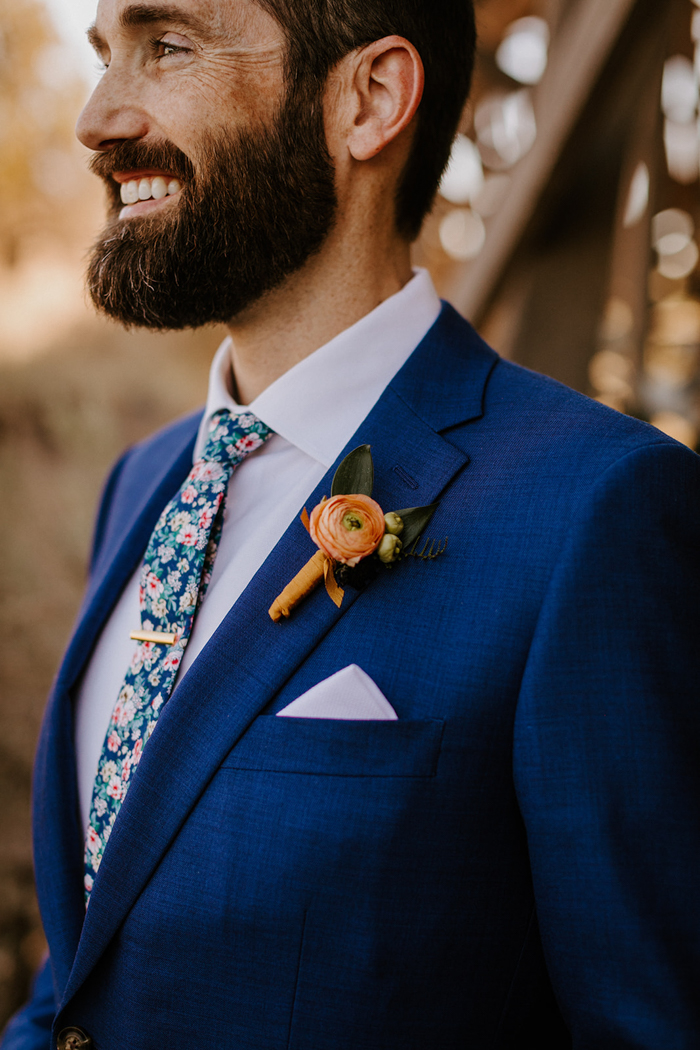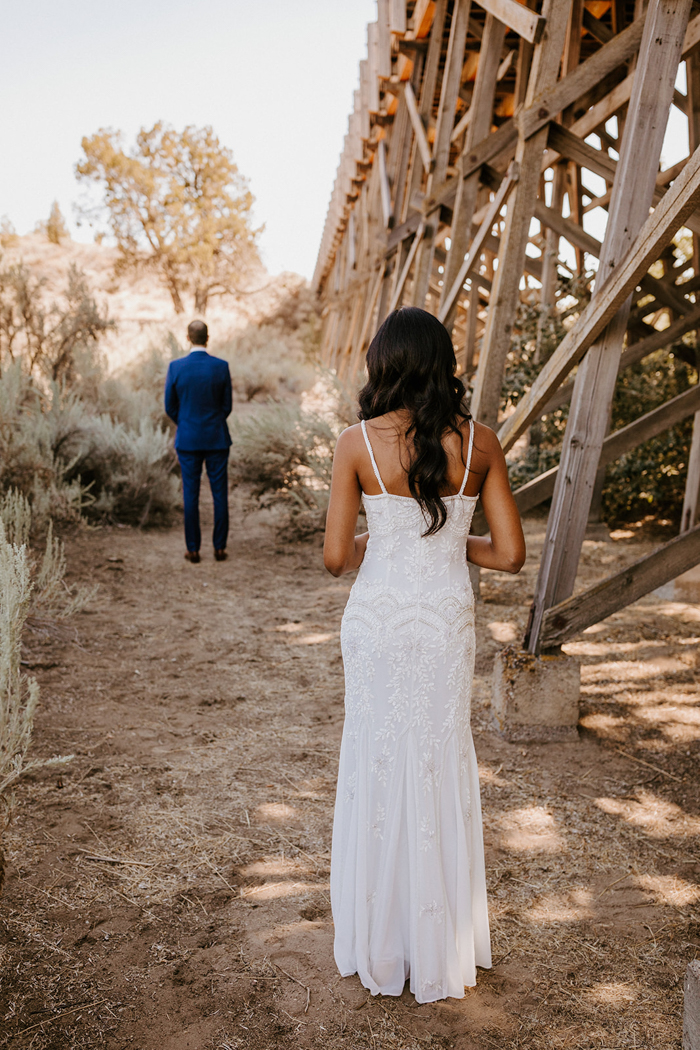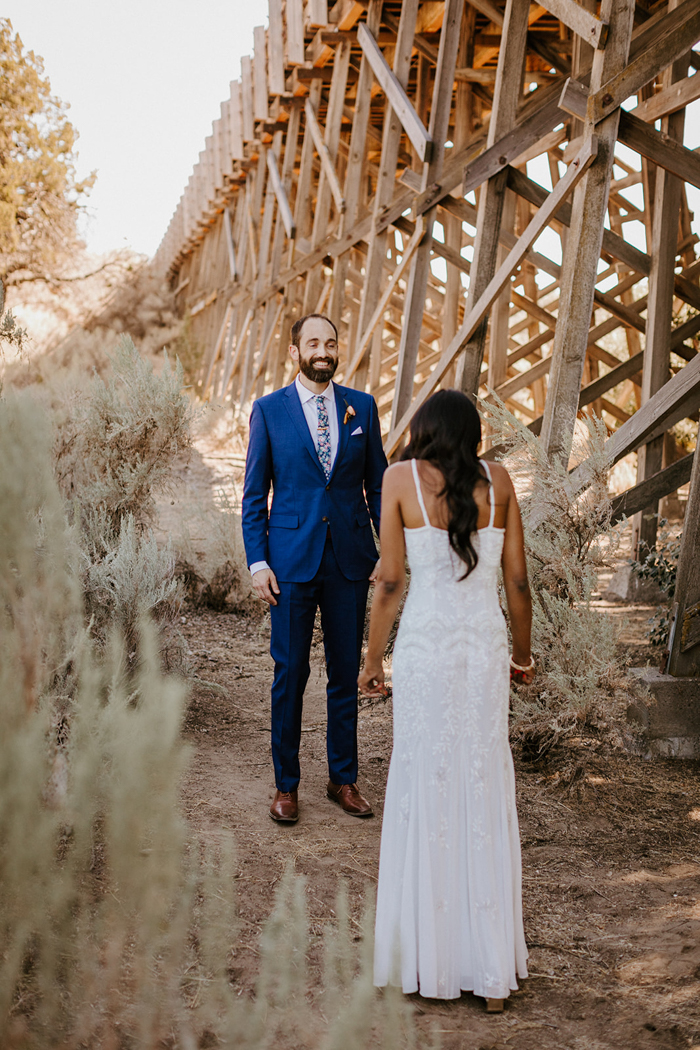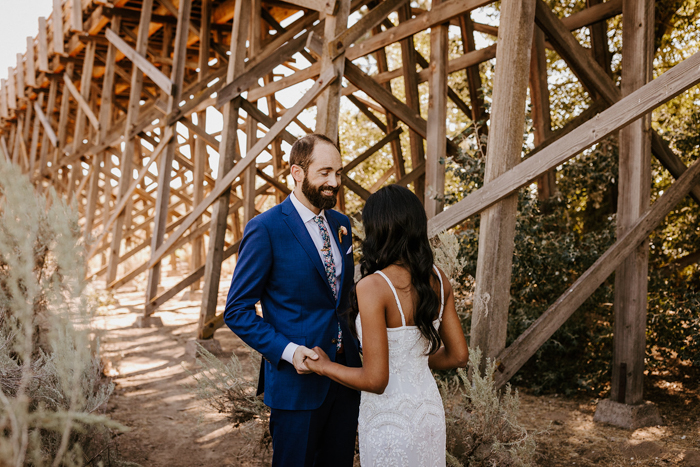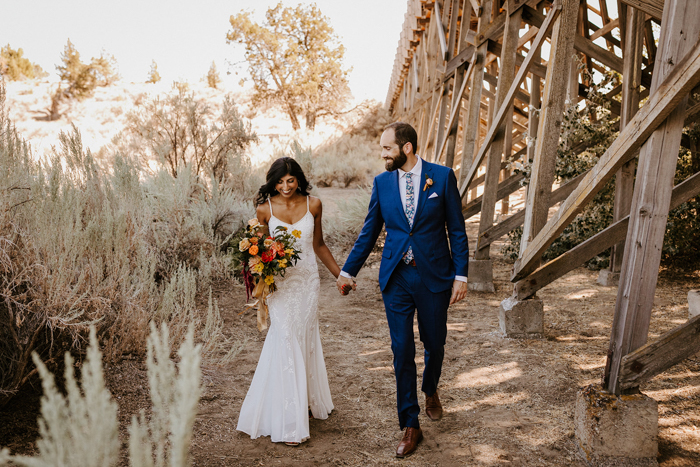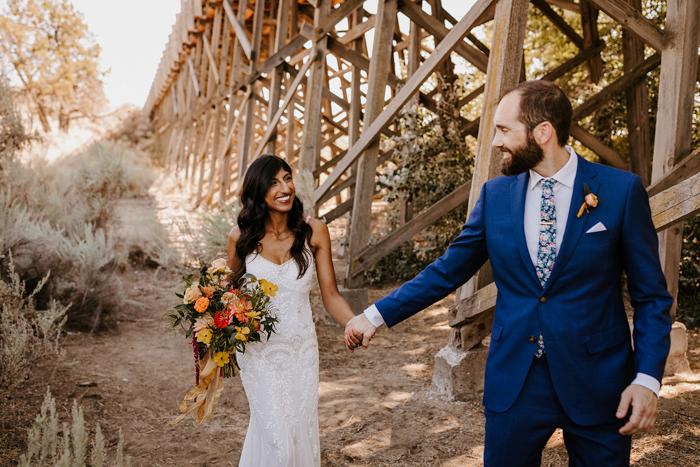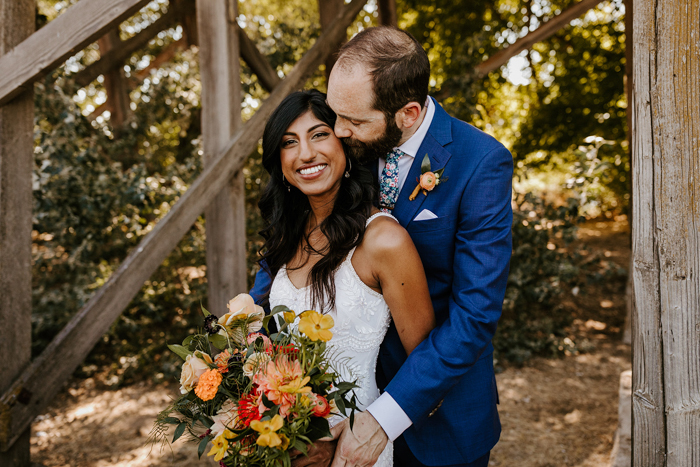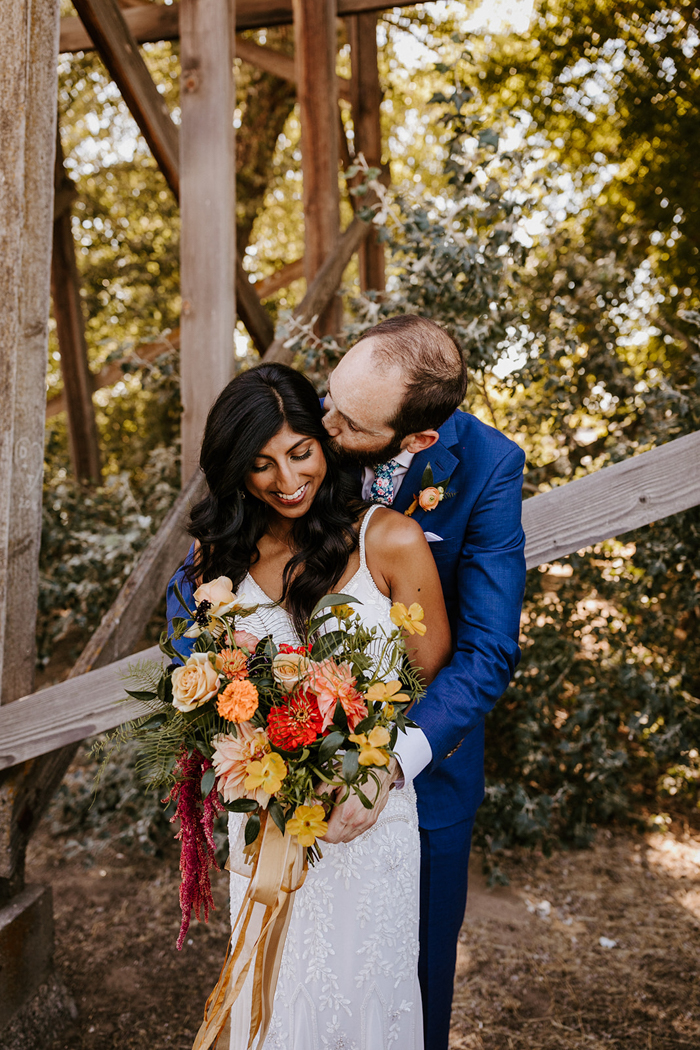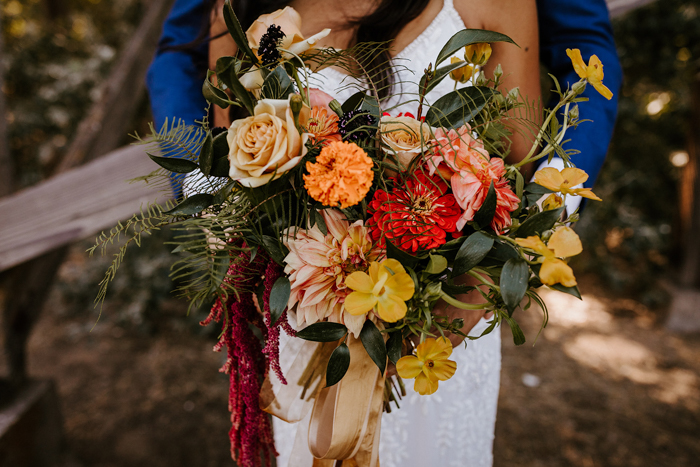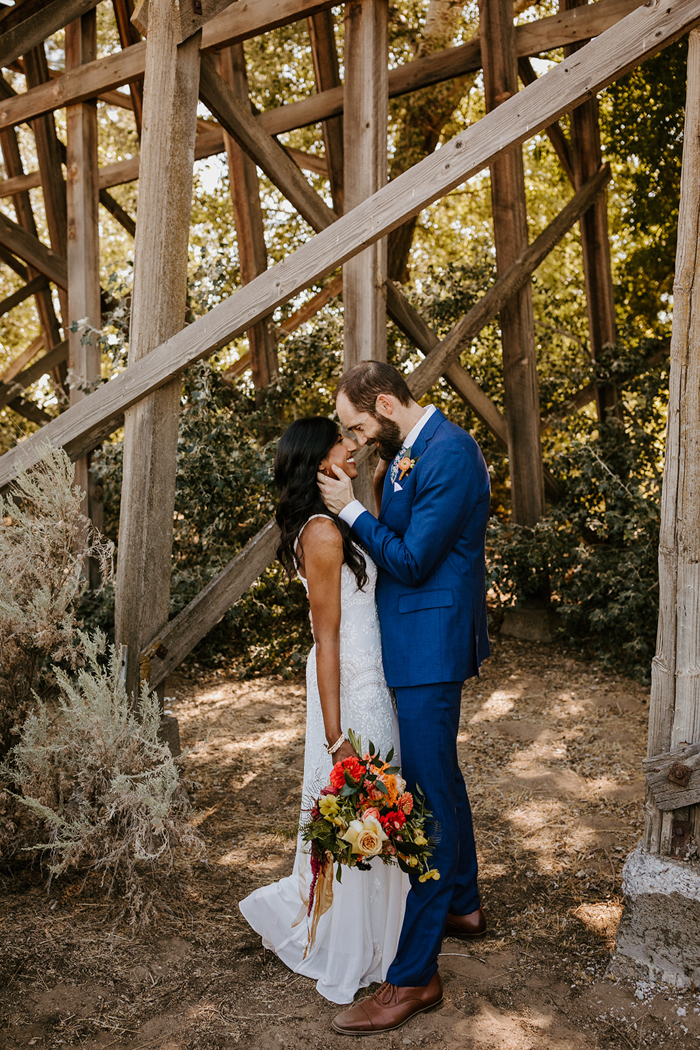 Advice For Planning A Pandemic-Friendly Micro Wedding
If you're planning a pandemic-friendly micro wedding, there are definitely some perks! Having a small wedding is lower-stress to plan and gives you more time on your wedding day to meaningfully connect with the people who are there. We were able to do some things we otherwise couldn't have, like having our ceremony at a state park or going big on florals and fancy wine, since costs were cut in so many other places. It also meant we didn't have to stick to a rigid schedule on the day-of. I'll admit that nothing can make up for not having friends and family by your side, but there are some silver linings to having an intimate wedding. And there are definitely opportunities to make your day special and different.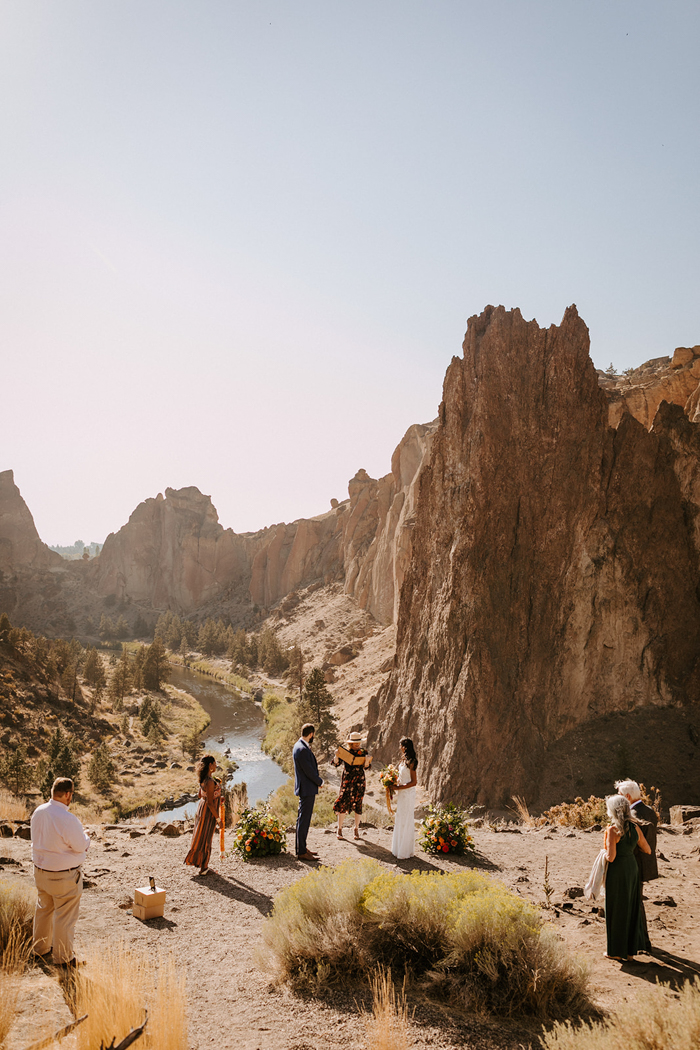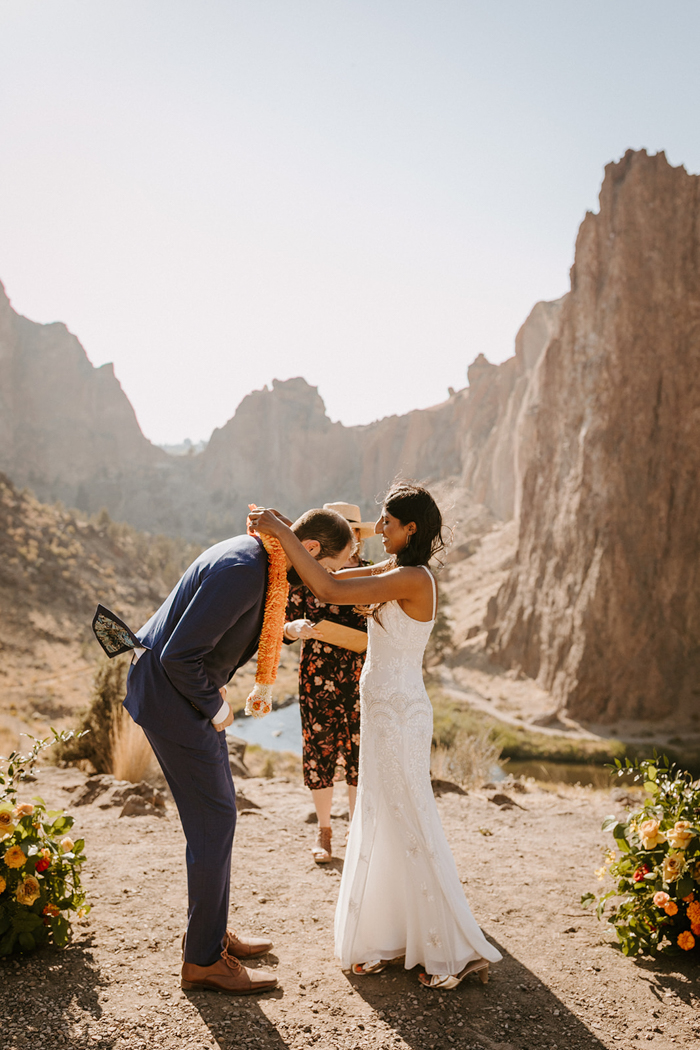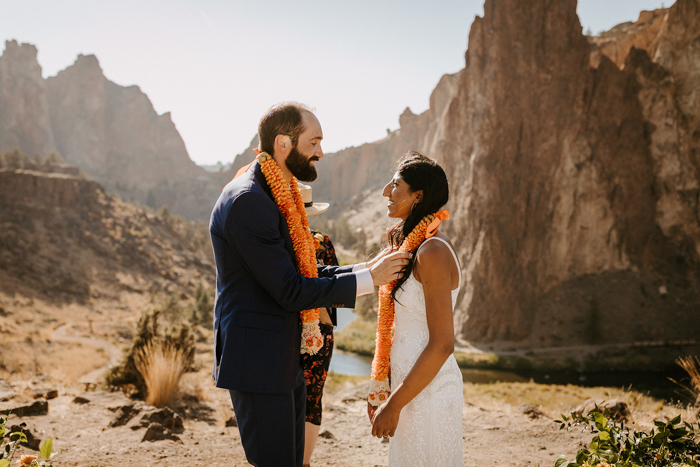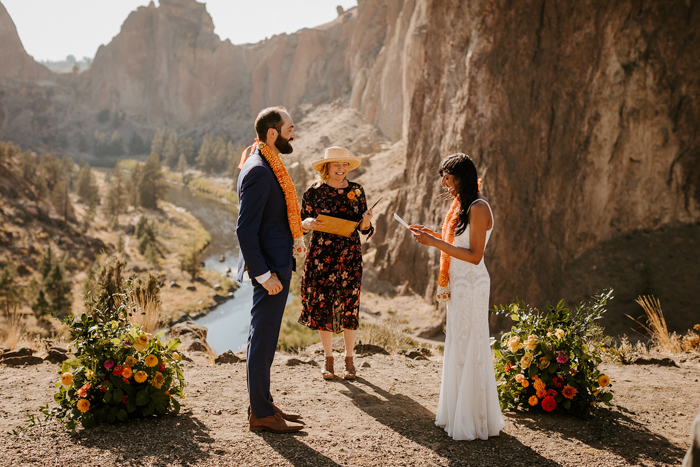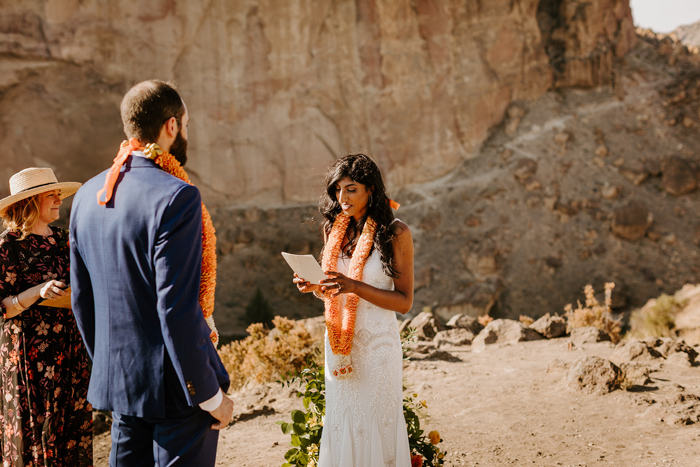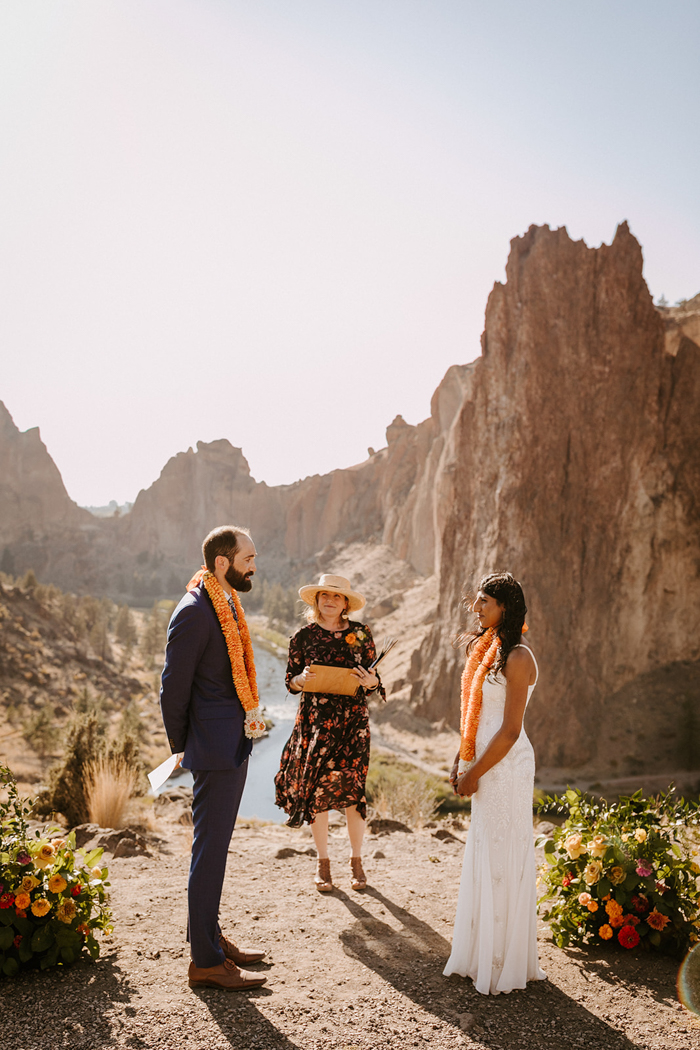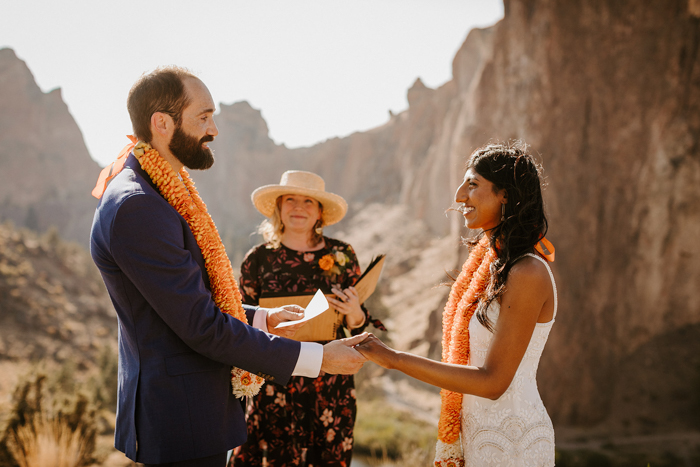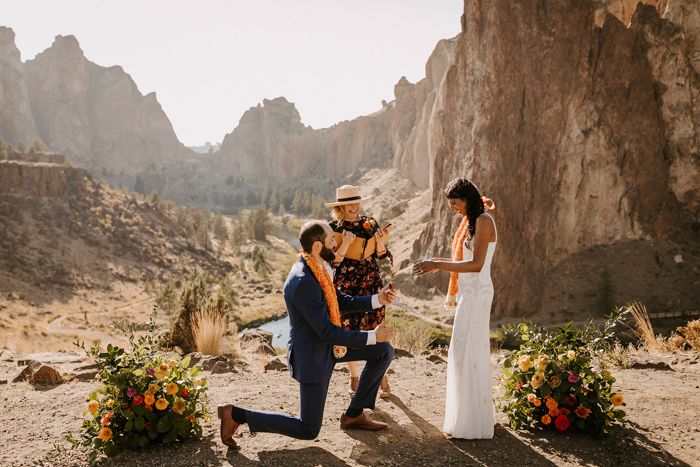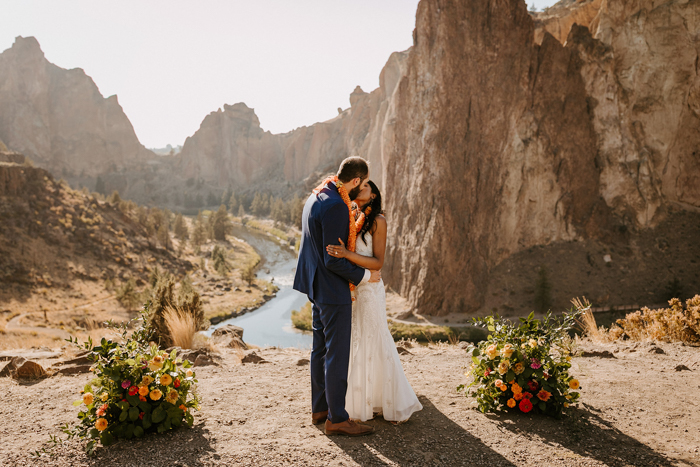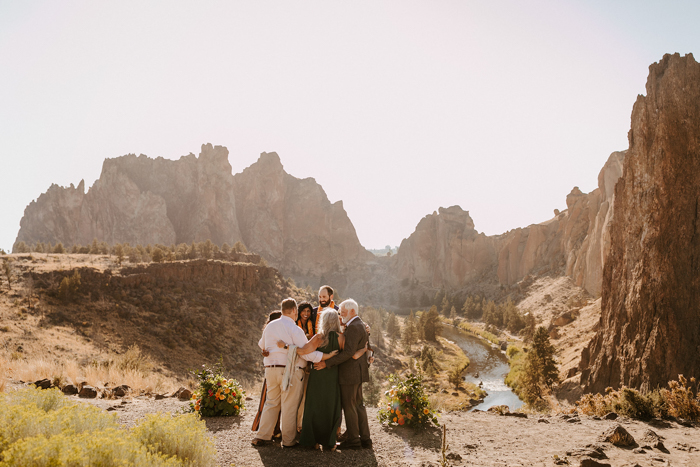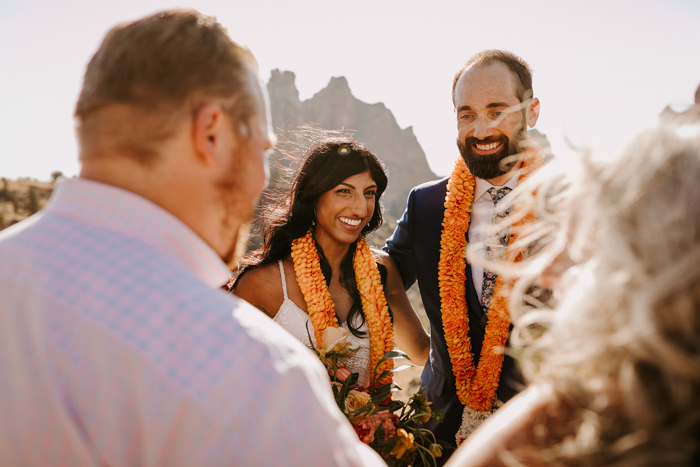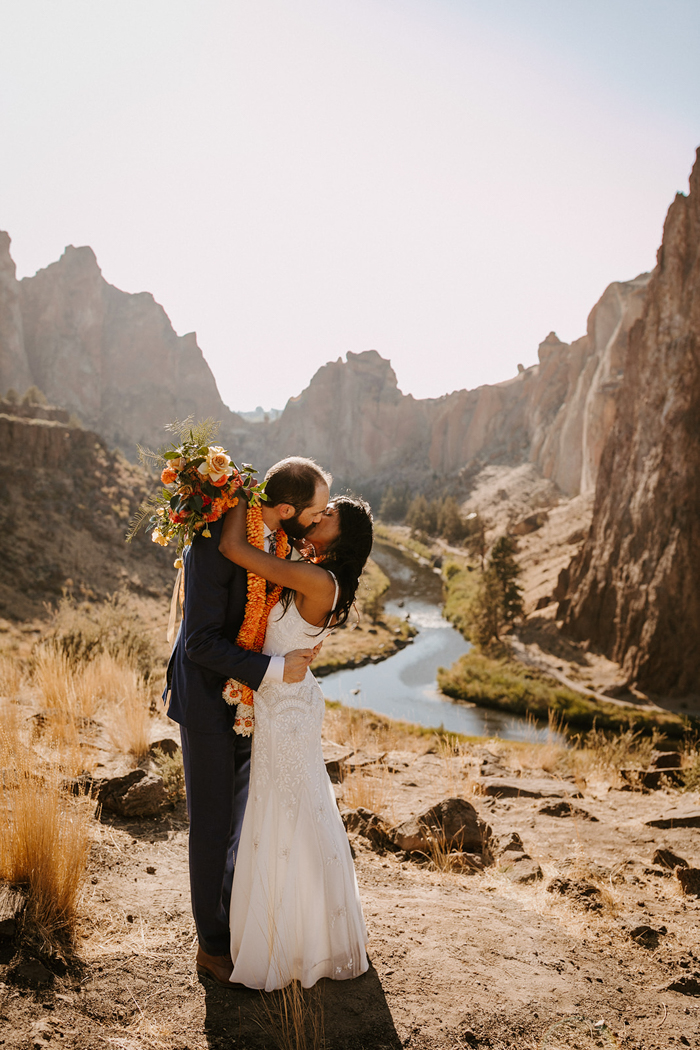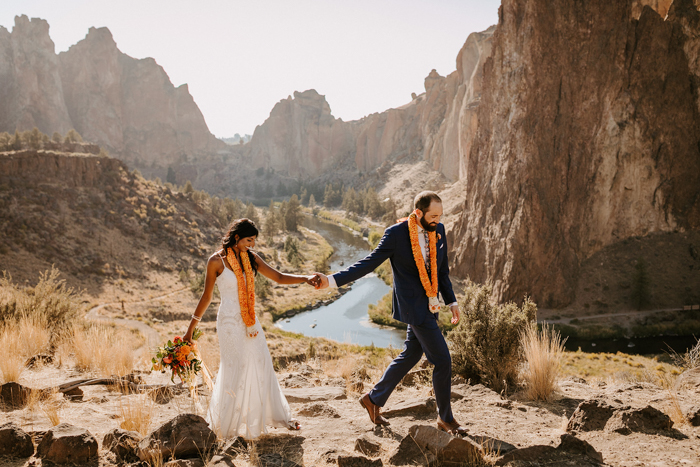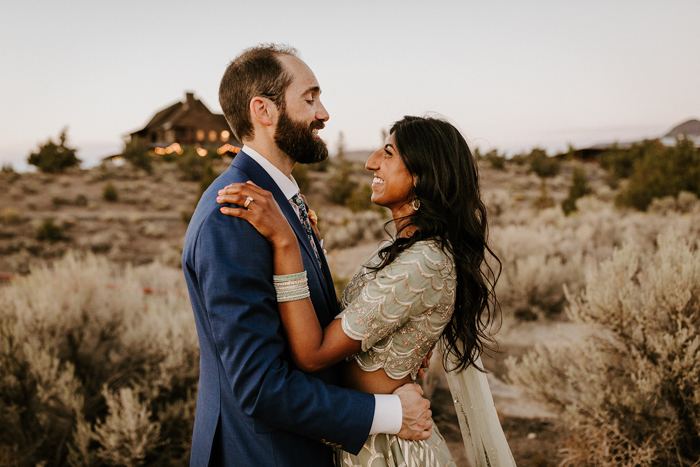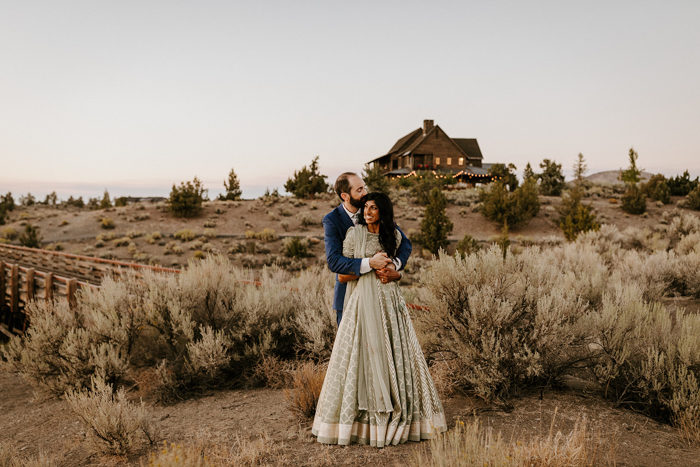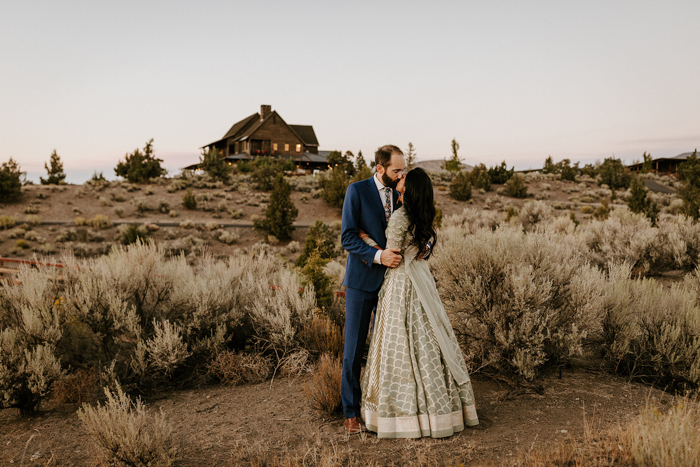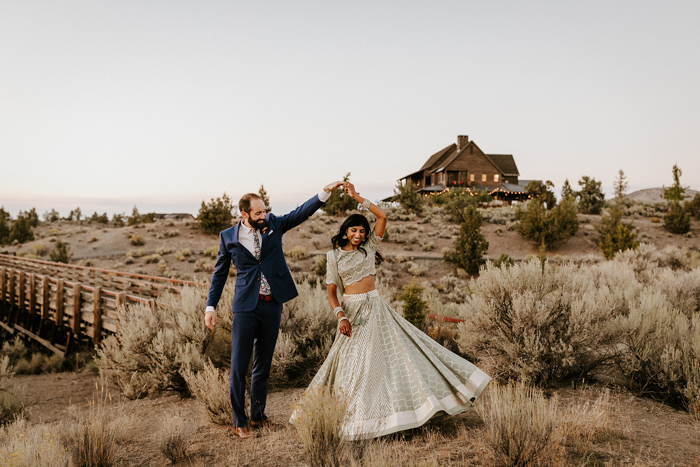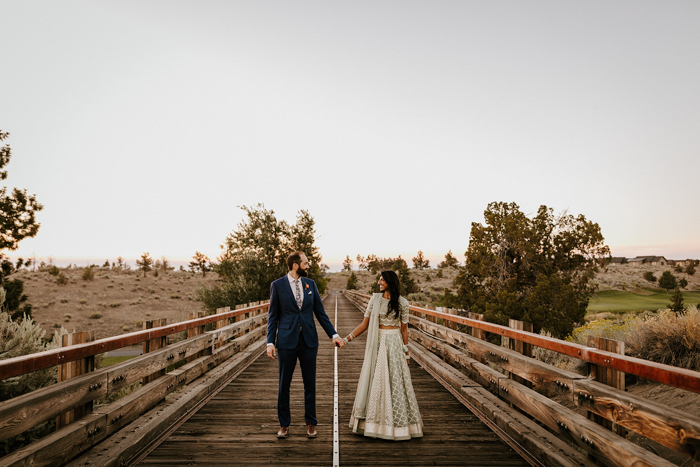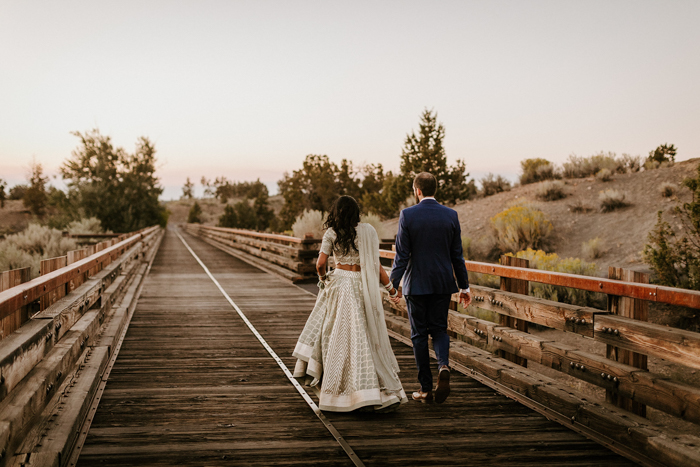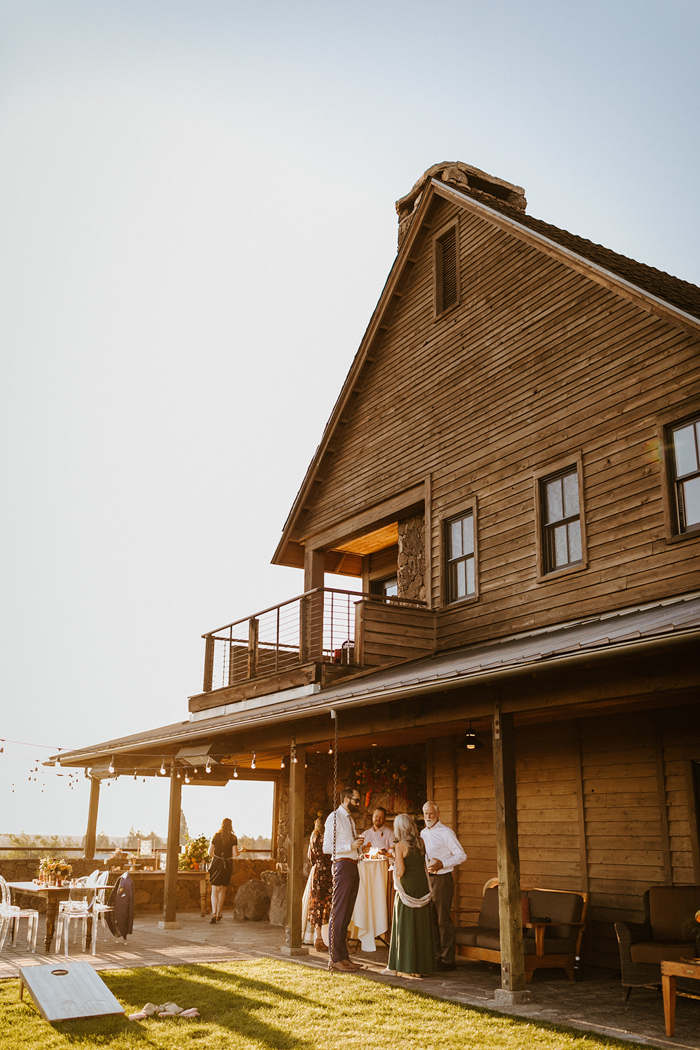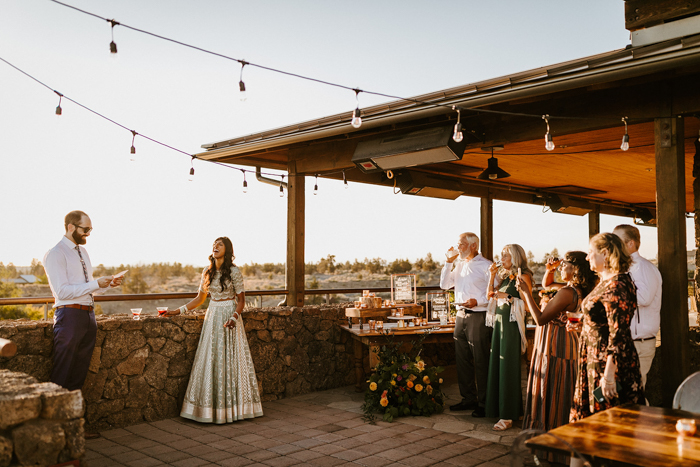 Involving Family And Friends In This Oregon Micro Wedding 
Several of our friends who couldn't be with us sprinkled our day with surprises. My good friend Sarah, who was supposed to give a toast at our wedding, wrote her toast in a letter and gave the sealed envelope to Ryan, unbeknownst to me. At our cocktail hour, he performed a dramatic reading of Sarah's toast, and I was literally cackling.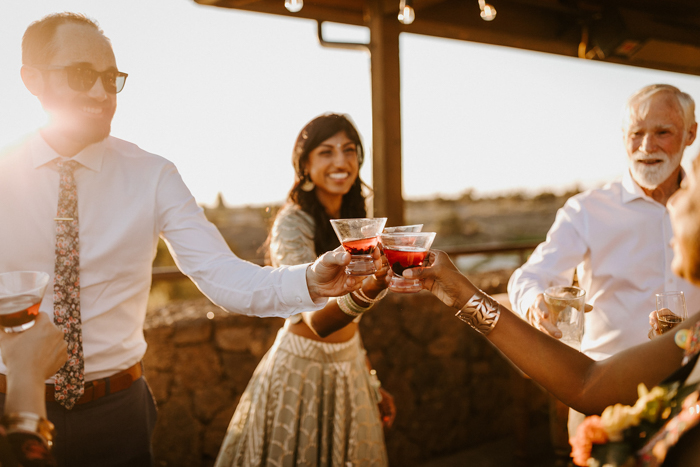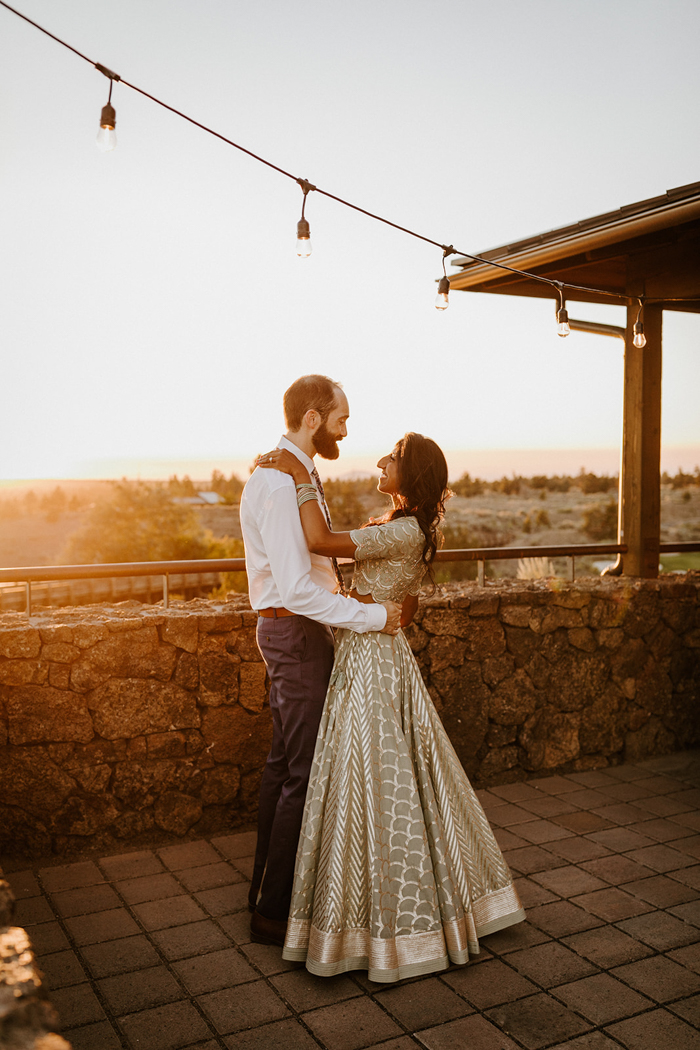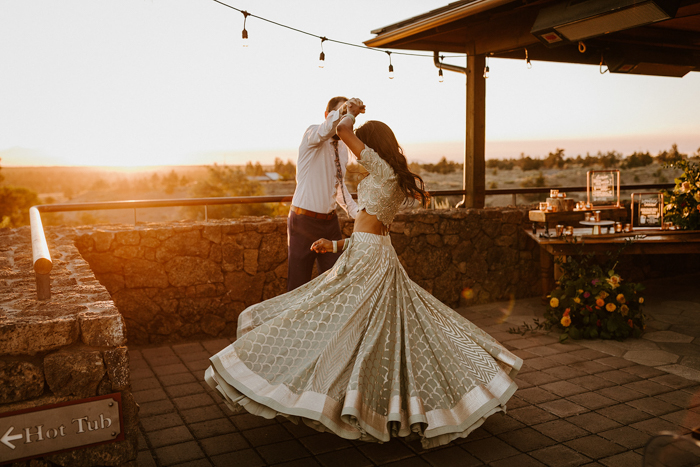 If you are feeling inspired to trade in your large traditional wedding, for a micro wedding or elopement, you're not alone. Nandita and Ryan's adventurous mountain top micro wedding was nothing short of magical. Photographer, Victoria Carlson Photography, did an incredible job highlighting the traditional Hindu elements of this Bend, Oregon wedding. 
The post Beautiful Oregon Micro Wedding With Traditional Hindu Elements appeared first on .