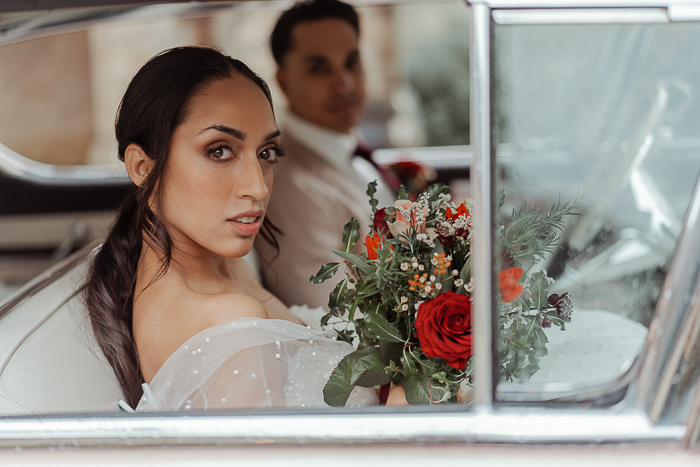 We may be biased, but Valentine's Day is one of our favorite holidays here at Junebug. It's a whole day focused on celebrating love—that's kind of our thing. To help us all celebrate, Imogen Eve Photography and KB Events paired up to create a Valentine's Day inspired micro-wedding at Balcombe Place. Their gorgeous shoot has our hearts going pitter-patter. The couple "tied the knot" amidst a marble fireplace and bold red and pink florals arranged by Bud and Flower before taking some seriously epic portraits in a vintage pink Cadillac from Magic Momentz.
After working up an appetite, the couple and their wedding party enjoyed a picture-perfect dessert table under the neon–a sign crafted beautifully by Lily Jones Events. So get ready to swoon, because we can heartly—ahem, hardly—wait for you to see this one.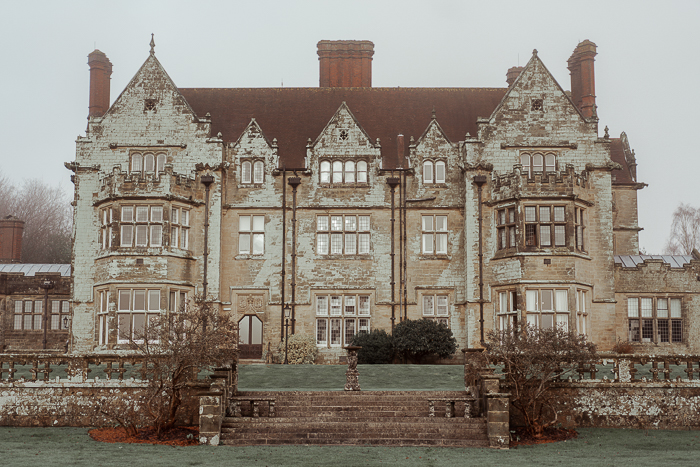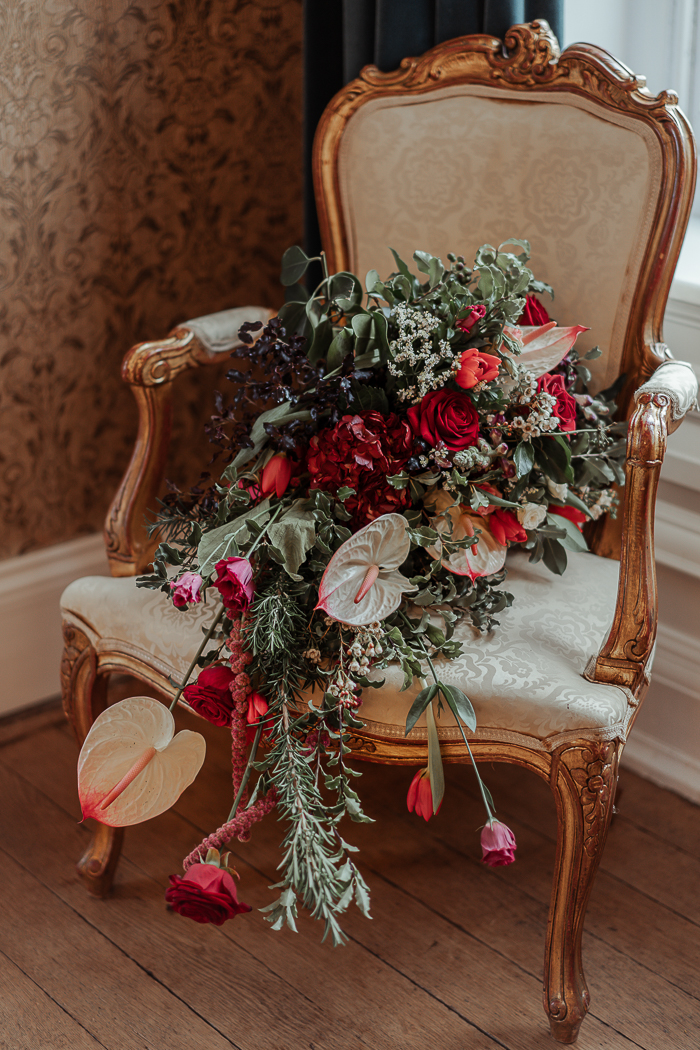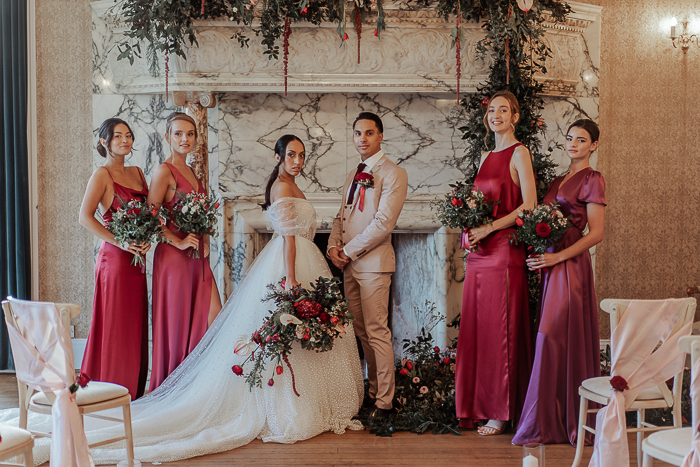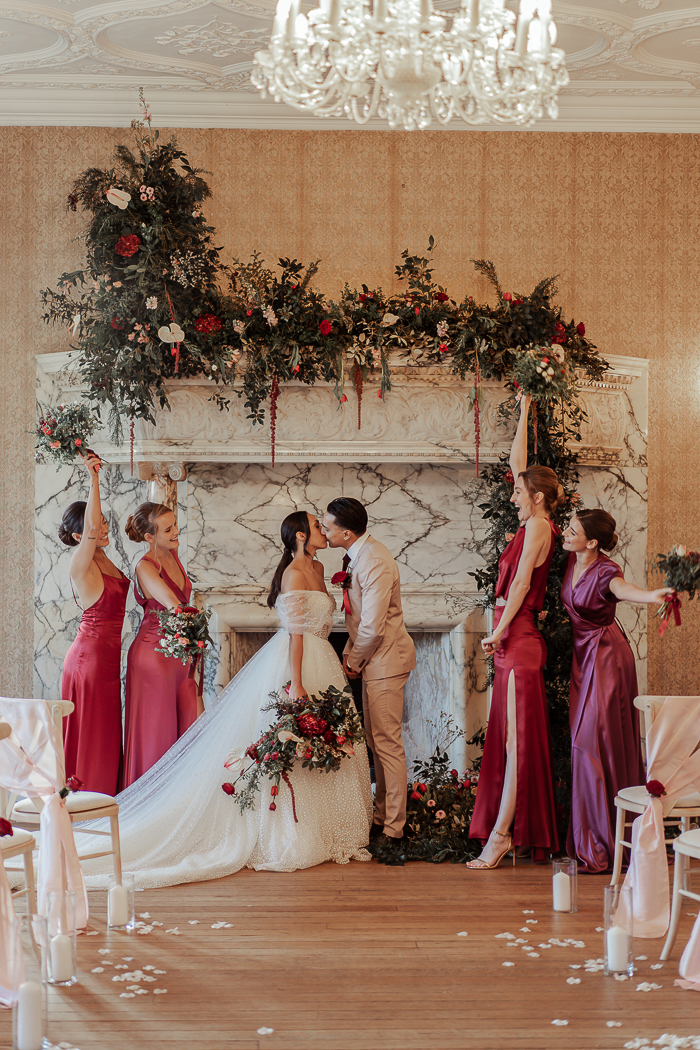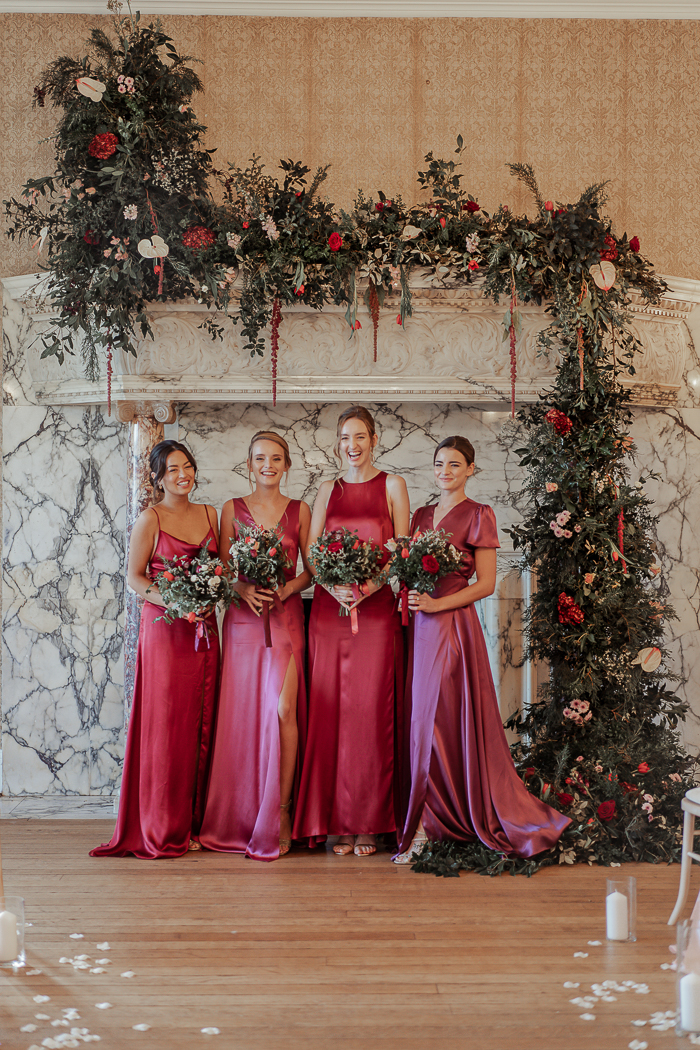 Shop similar bridesmaid dresses: Shelley Satin Midi Dress ($198); Beckett Satin Maxi Dress ($220); Cali Satin Midi Dress ($168)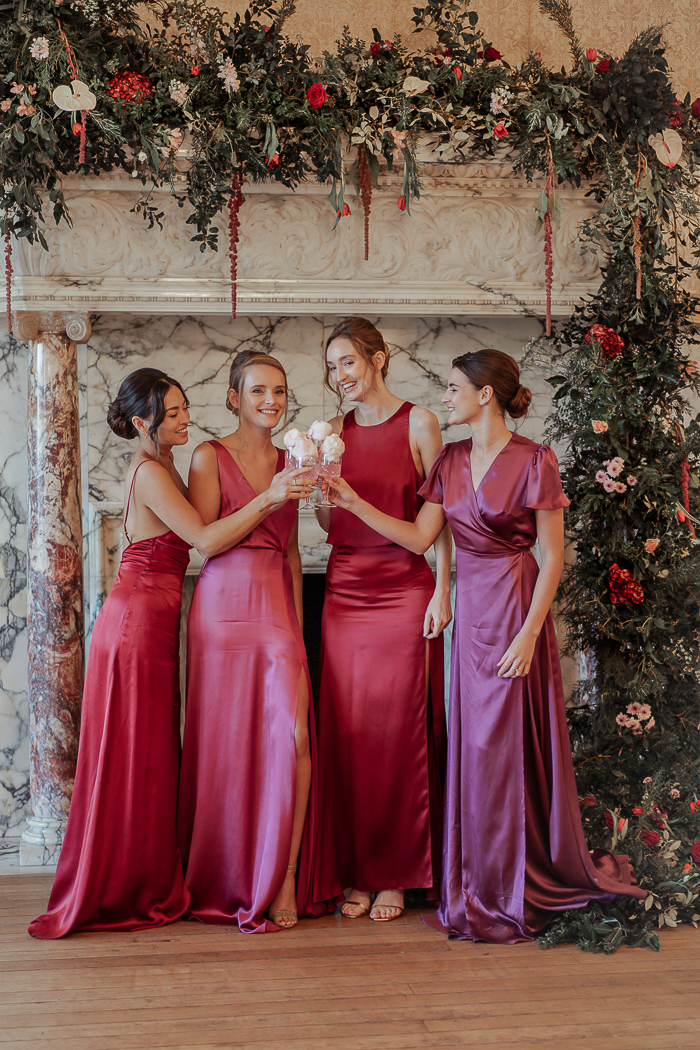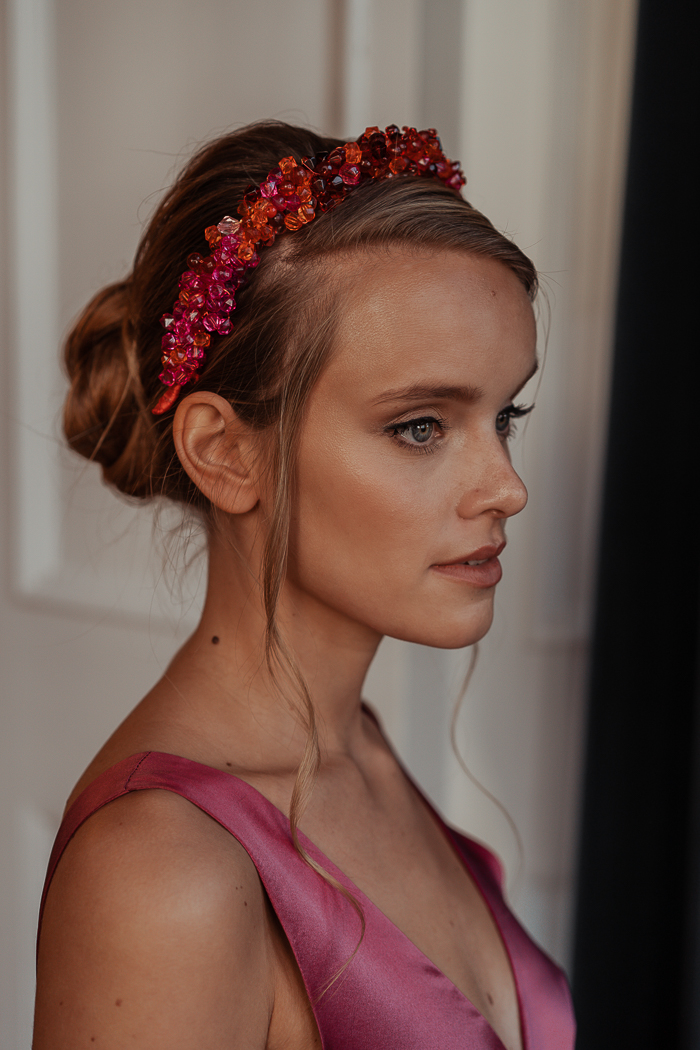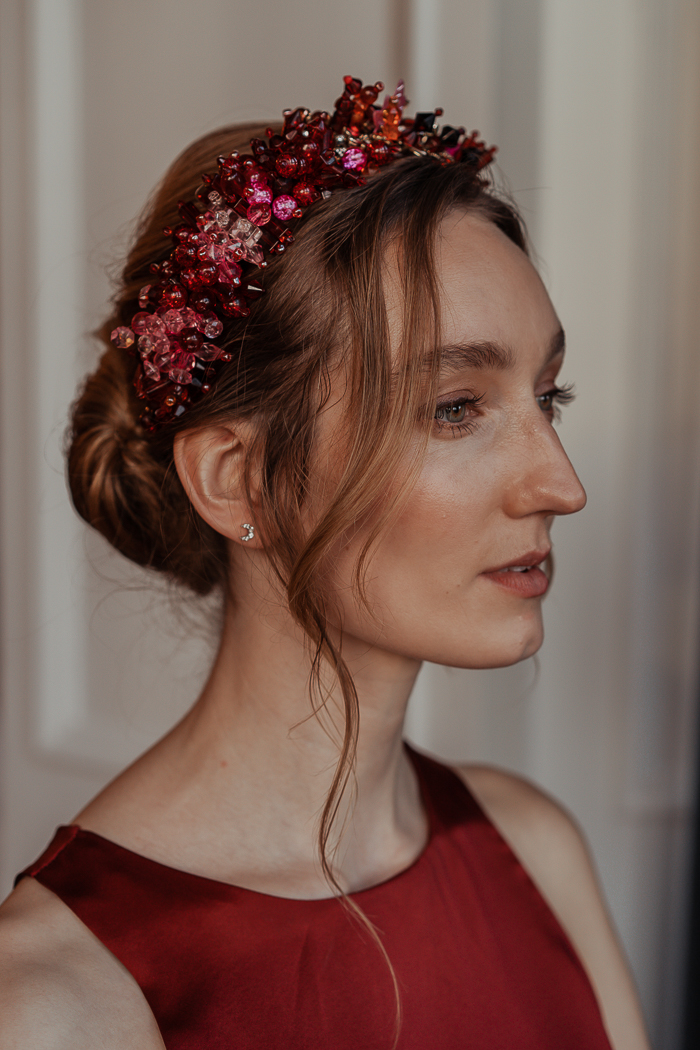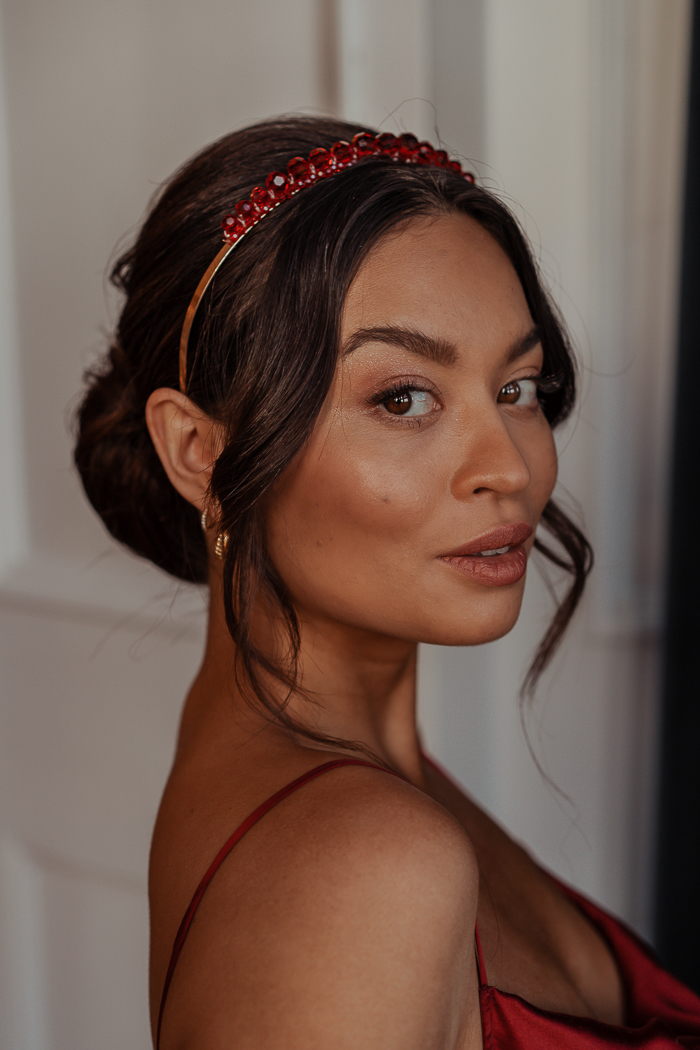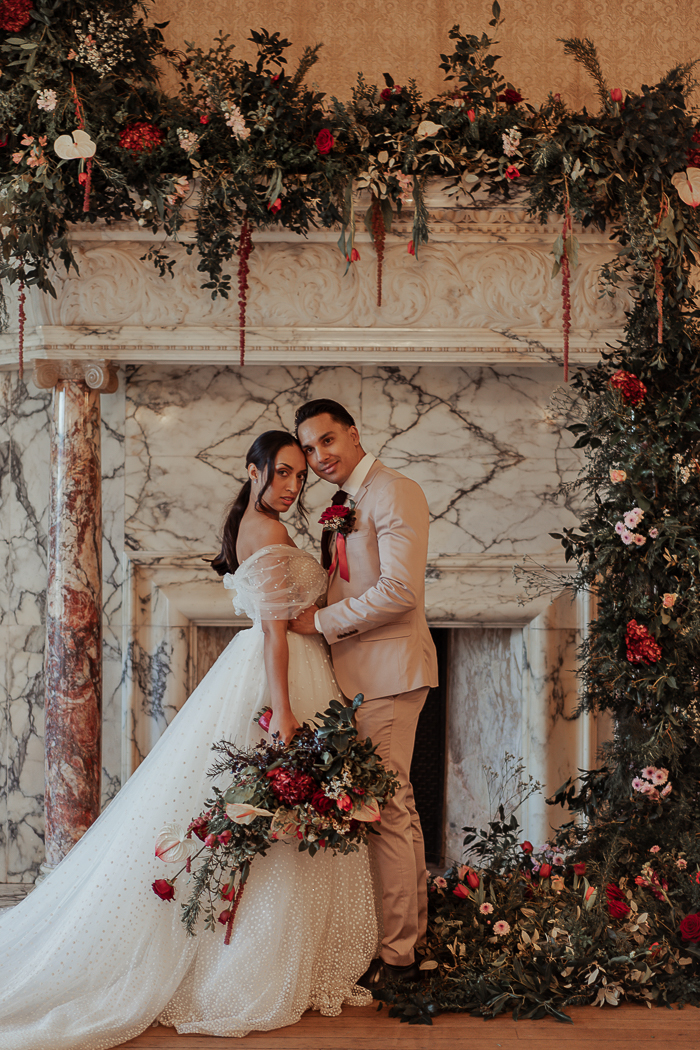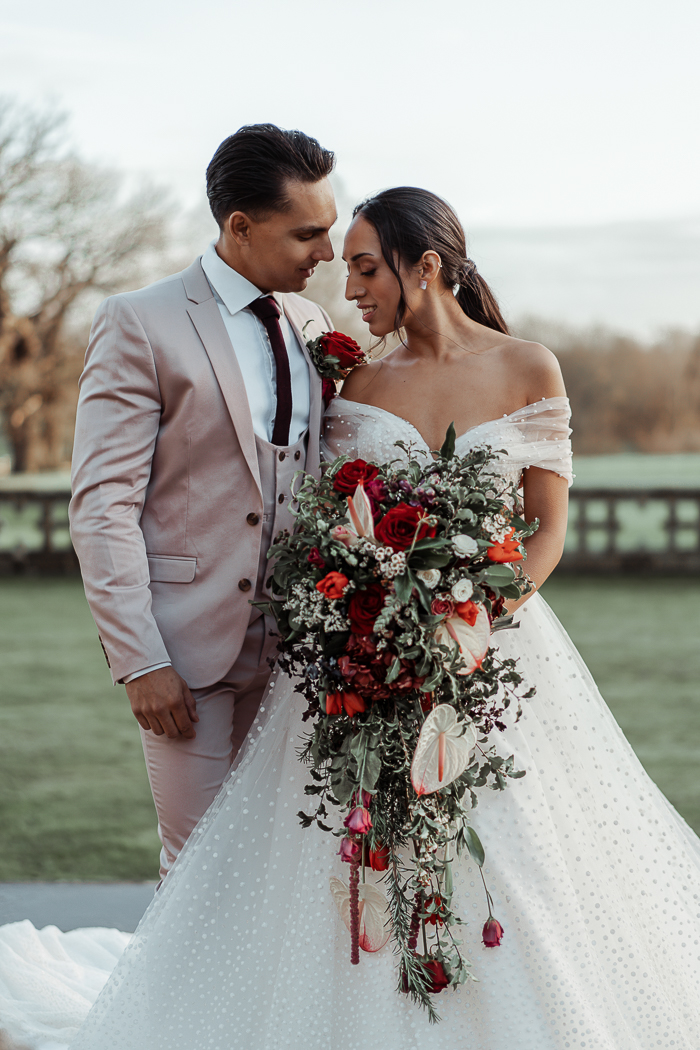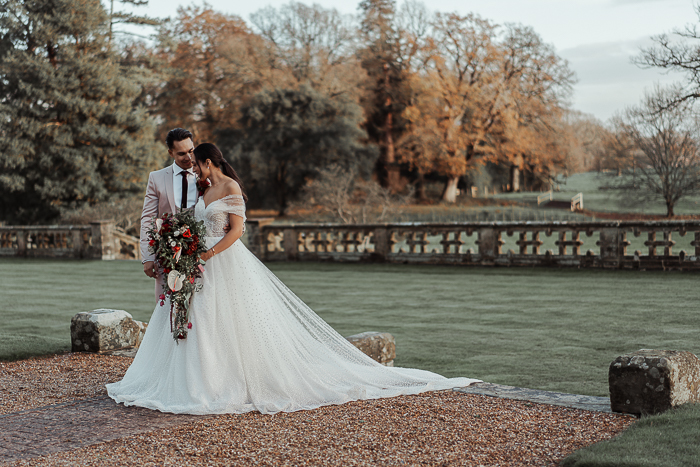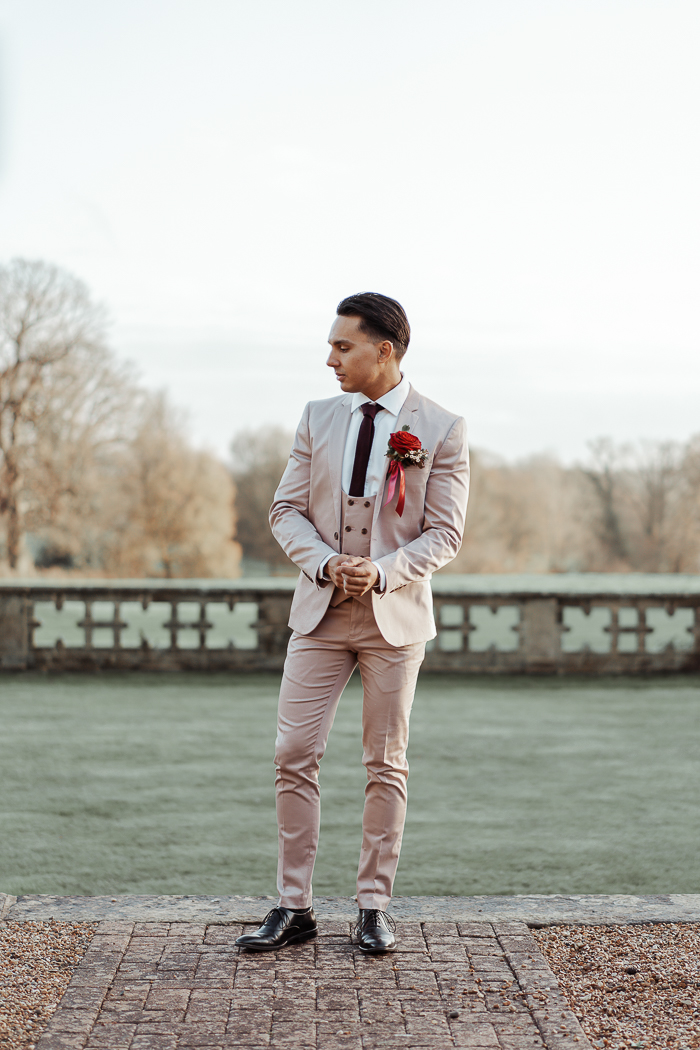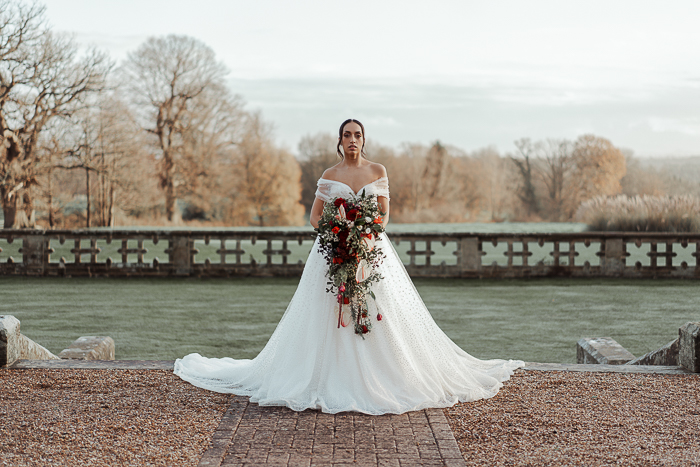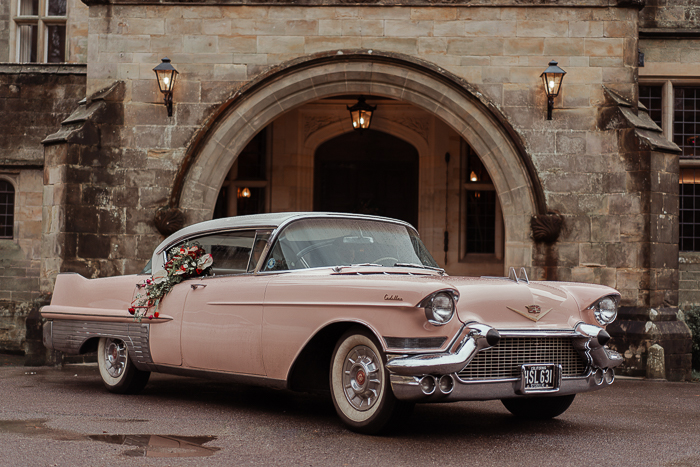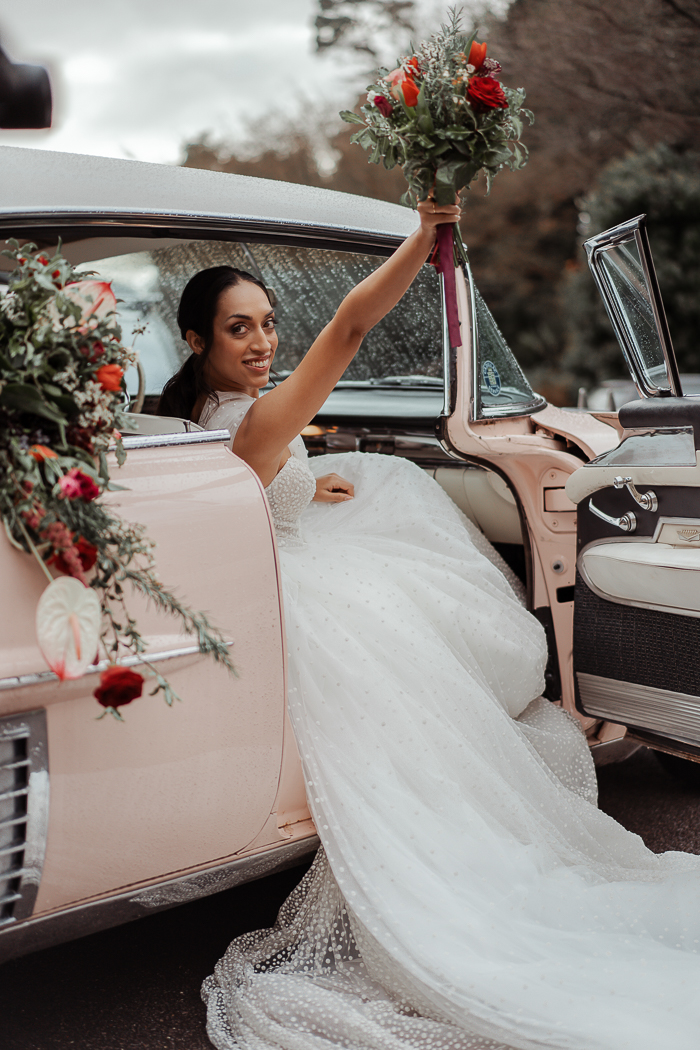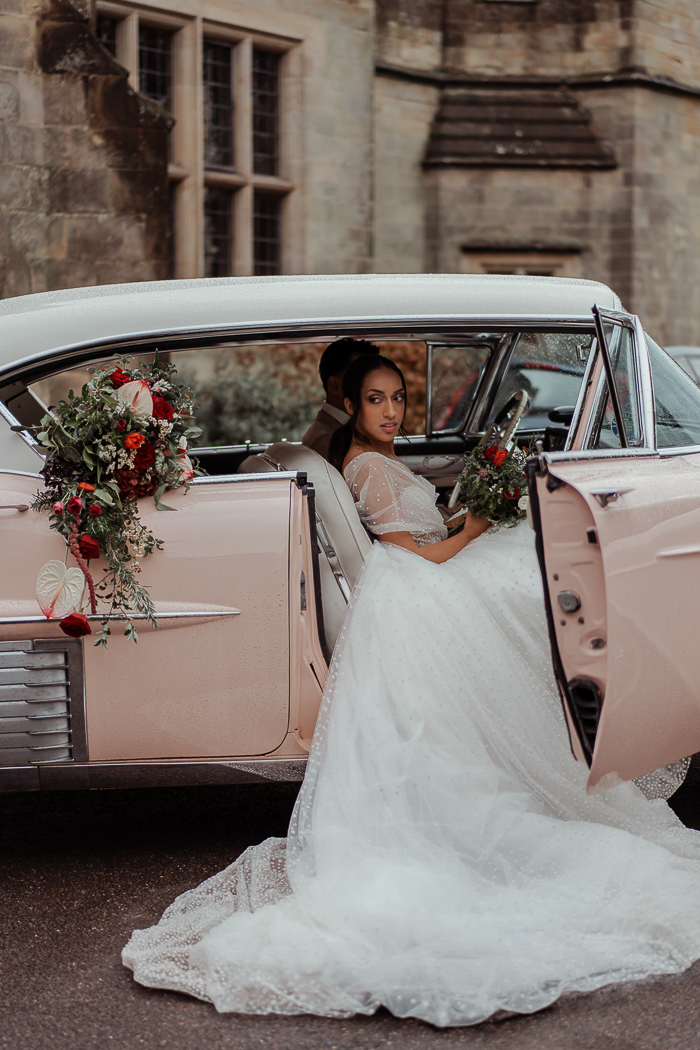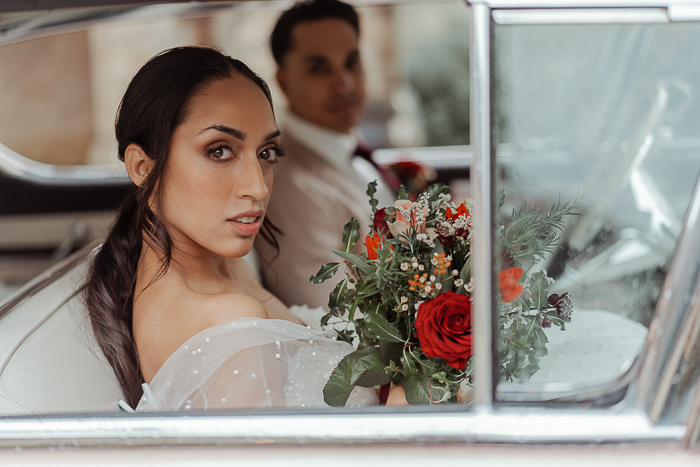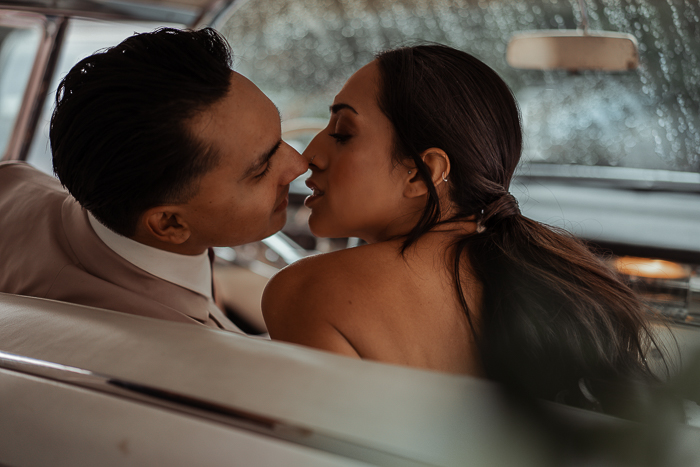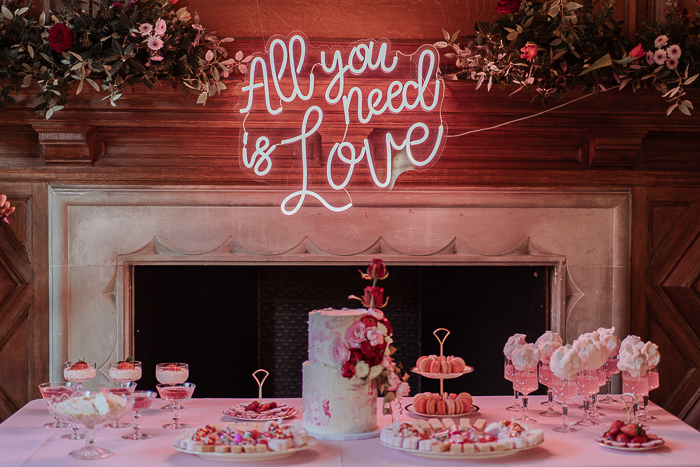 Shop similar neon signs: Custom Neon Wedding Sign ($160); Better Together Neon Sign ($112); Personalized Neon Wedding Sign ($190)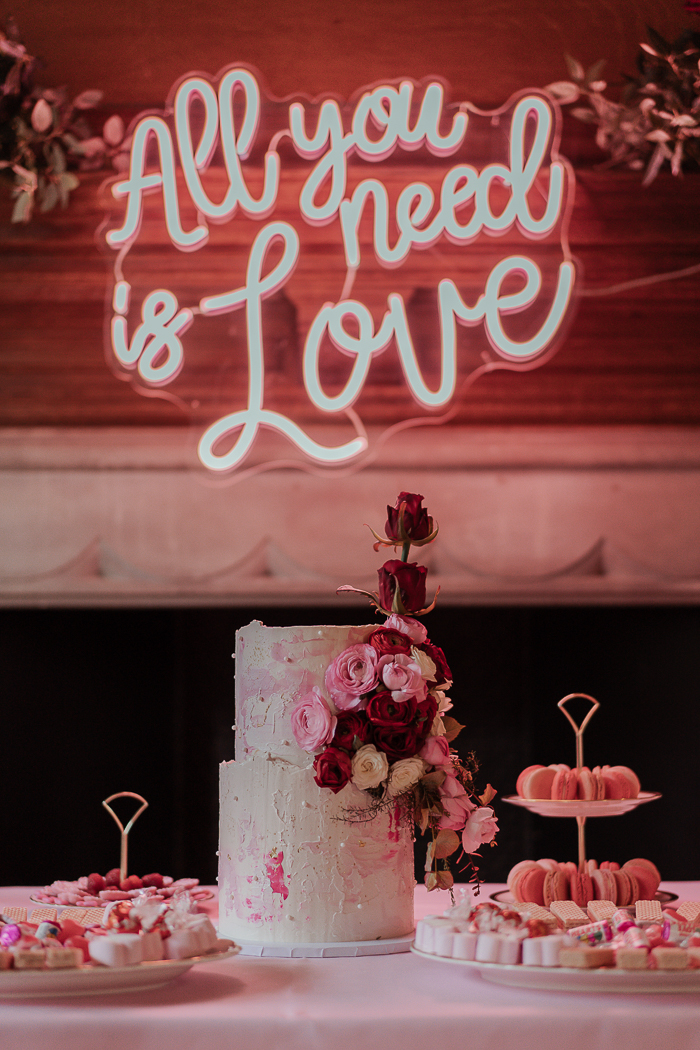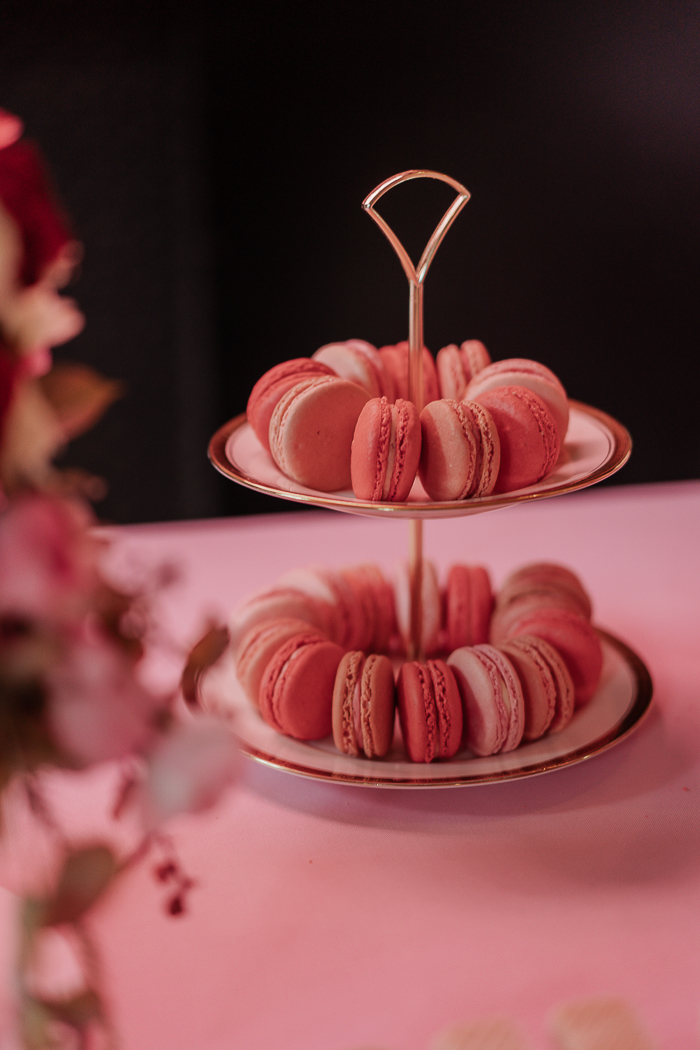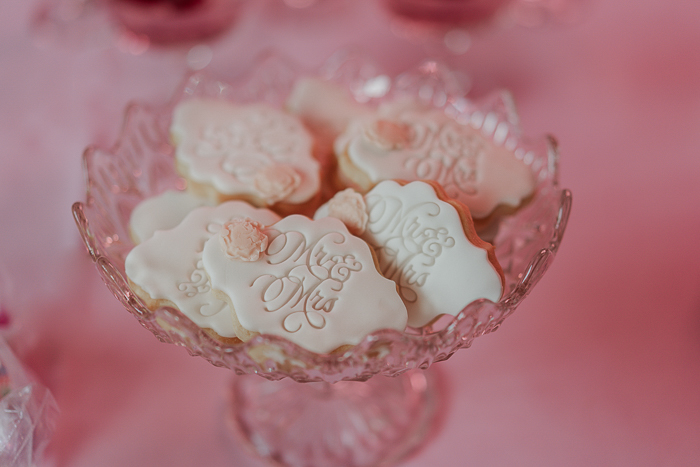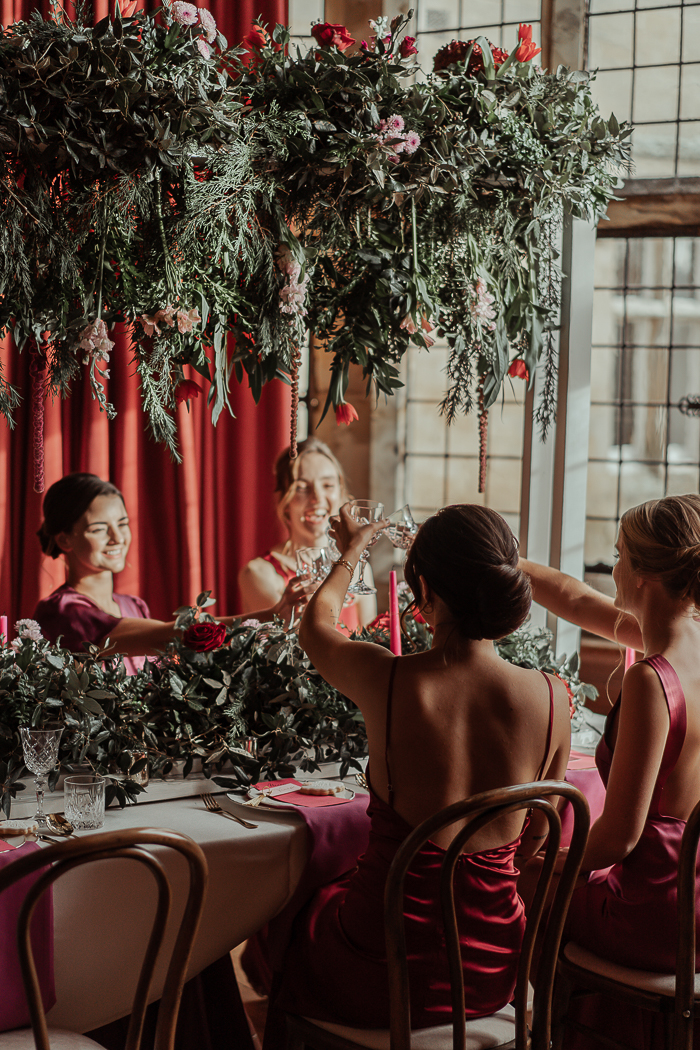 Big thank you to Imogen Eve Photography for capturing and sharing this lovely Valentine's Day micro wedding inspiration with us. Before you get started creating your own unique micro "I do's," check out our guide on hosting a creative micro wedding!
The post Bold And Modern Valentine's Day Micro Wedding Inspiration appeared first on .