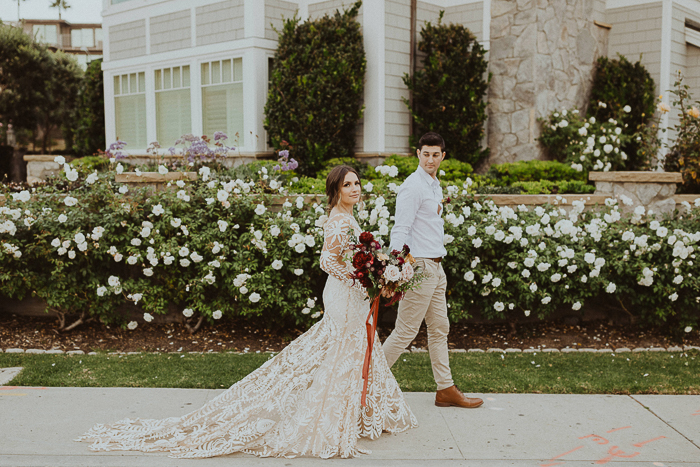 Lauren and Erik's boldly boho La Jolla wedding is proof that backyard weddings can be drop-dead gorgeous! As a wedding planner herself, Lauren took charge of the planning and made sure that their friends and family got to enjoy their wedding day since the couple had already been married for five years.
With bold floral arrangements from Layered Vintage, mismatched bridesmaid dresses, and a fashion-forward Rue de Seine gown, the day was a perfect combo of intimate and whimsical. And we can't help but swoon over Lauren's custom flower crown added to her Lack of Color hat, which perfectly matched the floral lace applique on her dress!
Keep scrolling to see a stunning beachside ceremony, adorable portraits with the couple's son, and an impromptu photoshoot at a coffee shop–all beautifully captured by Gabriel Conover.
The Couple:
Lauren and Erik
The Wedding:
Calumet Park, La Jolla, California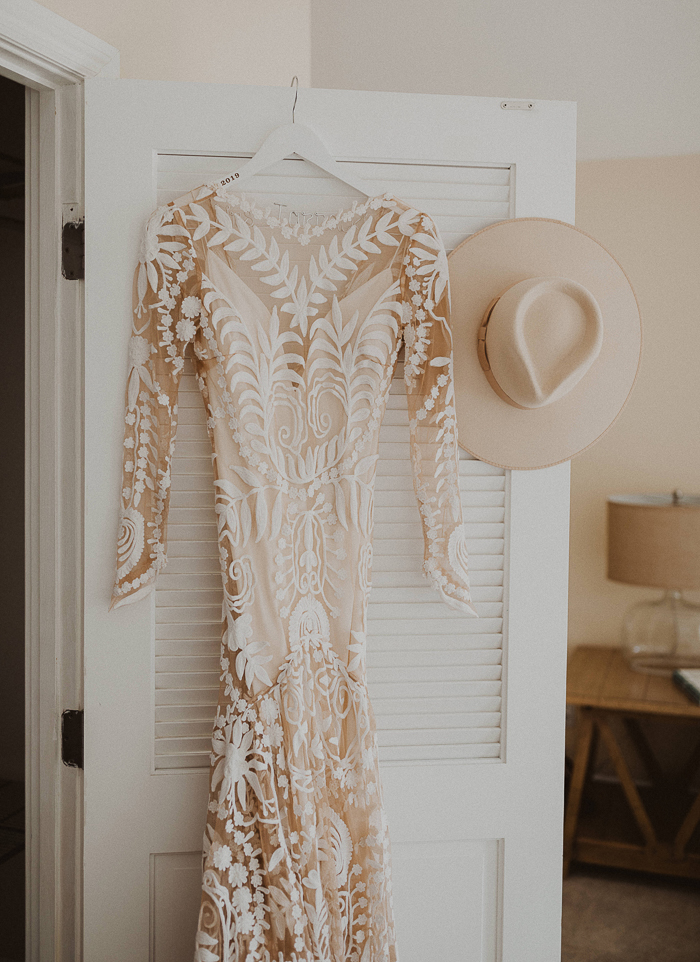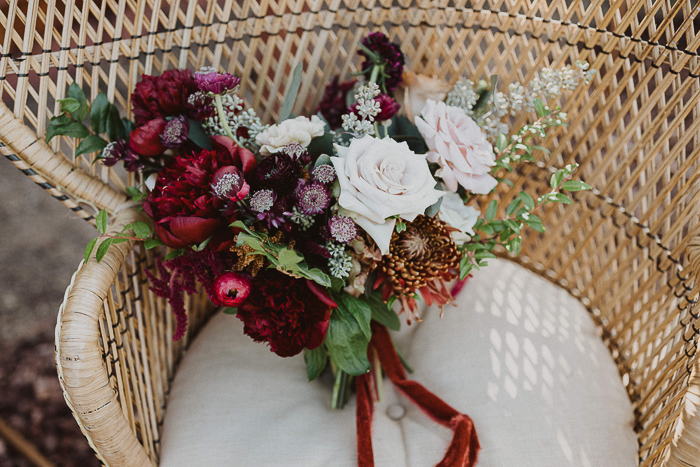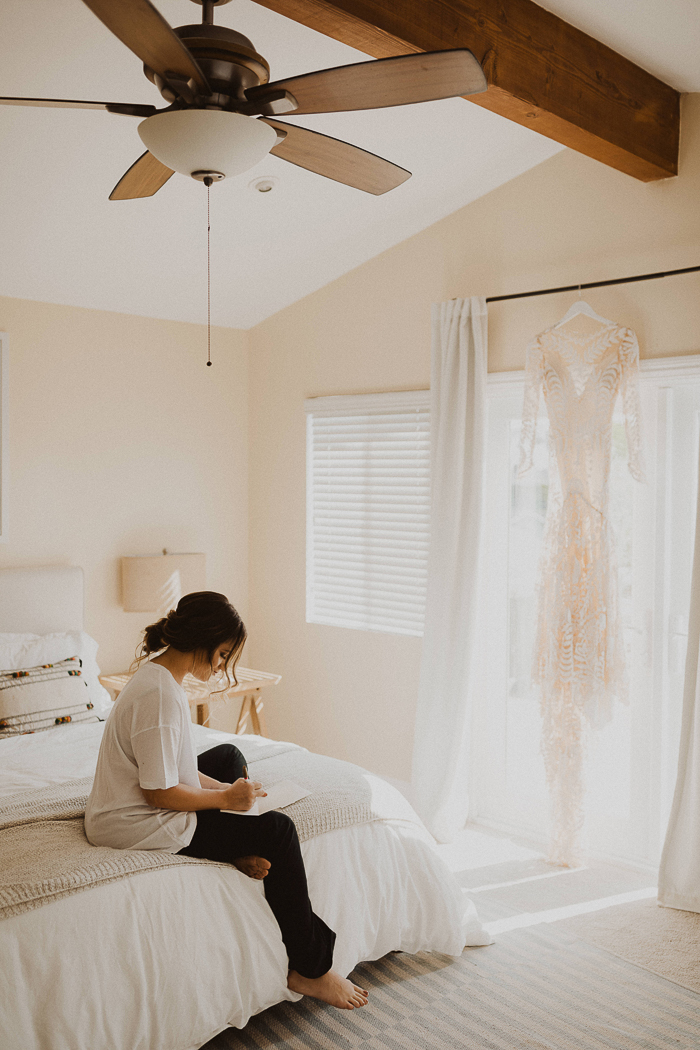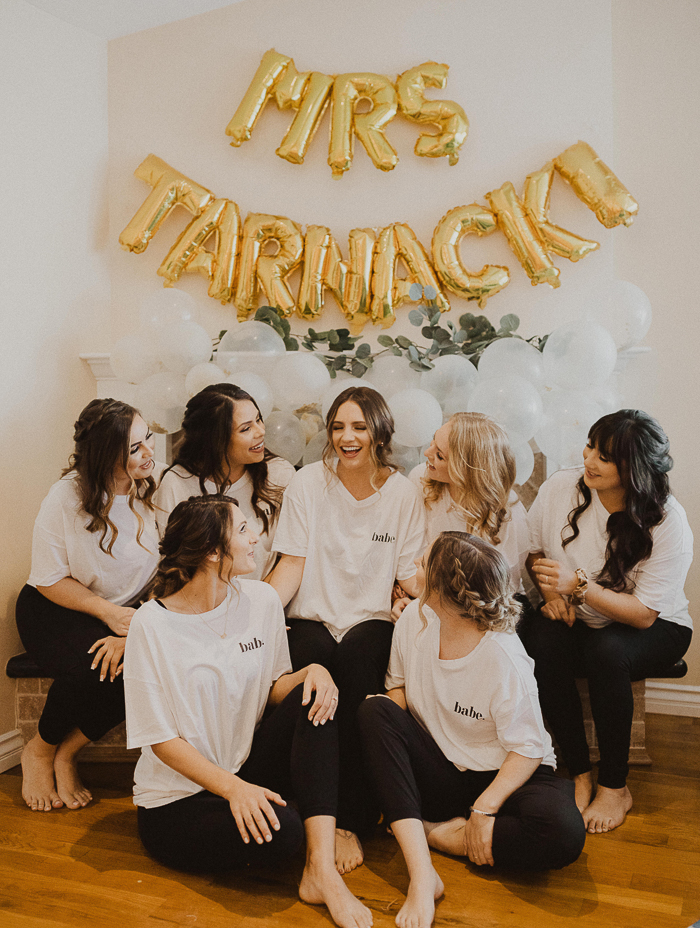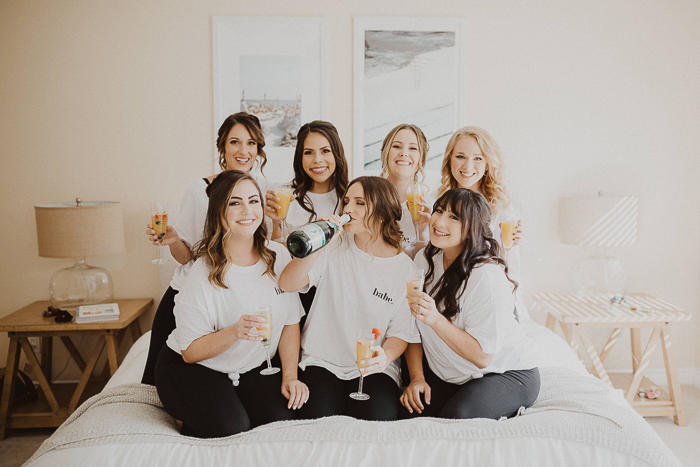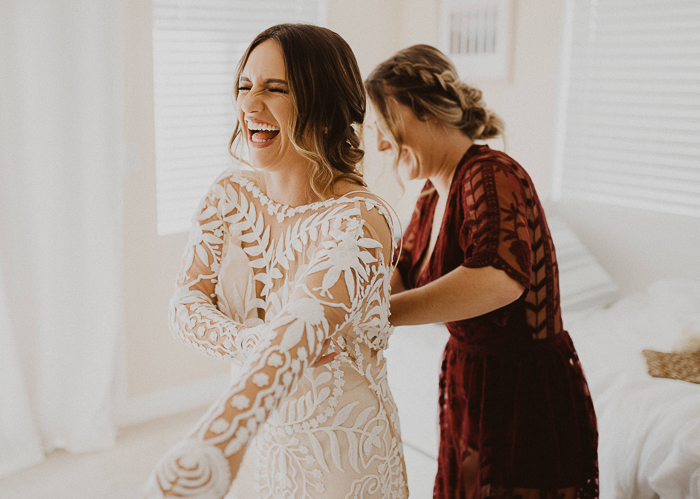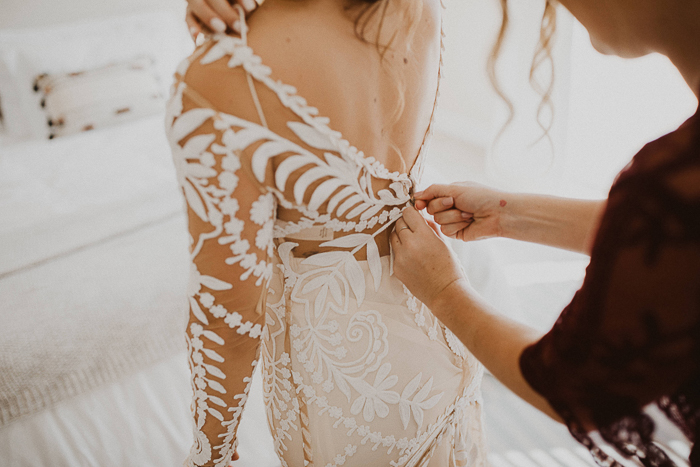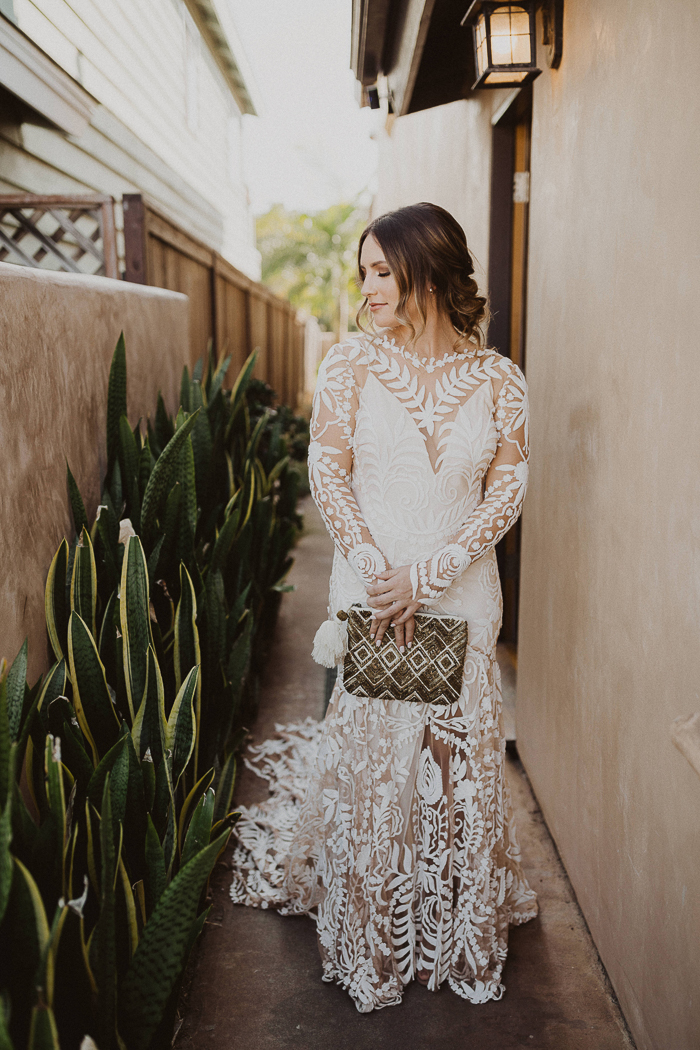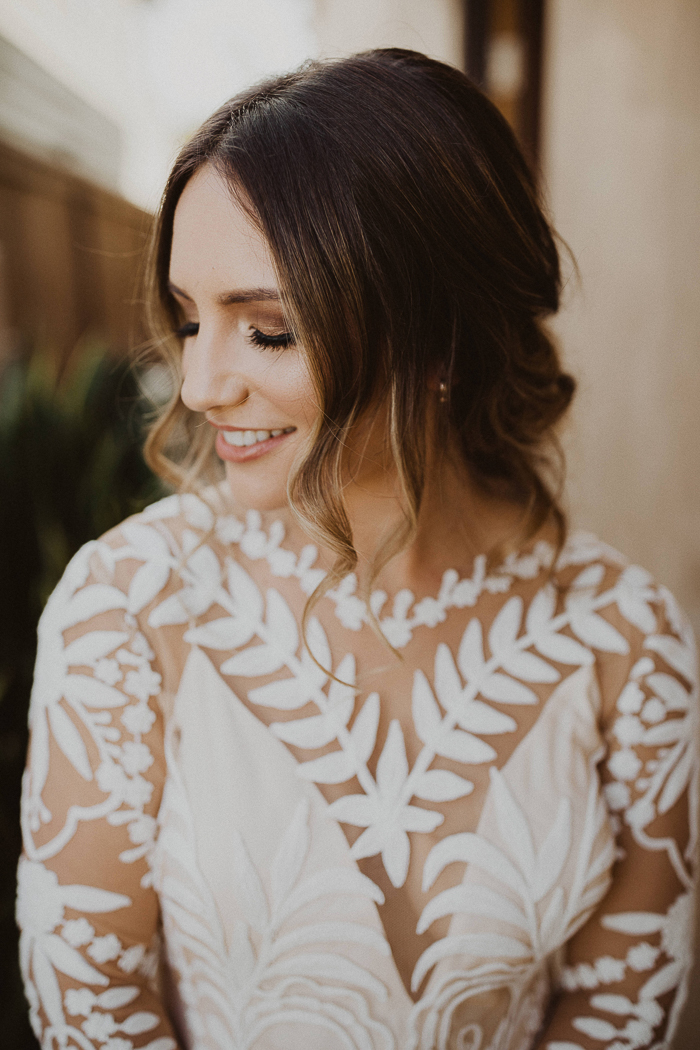 Why A La Jolla Wedding
Originally I had planned to get married at a venue in Temecula, but God had a different plan.  We ended up downsizing the wedding. I'm so glad we did because making it intimate was so meaningful. We chose to have the ceremony on a cliff overlooking the ocean which I loved because the scenery was beautiful without being cheesy. Our reception was held at my brother's house in Bird Rock, which I loved because it was really special to celebrate there, and it's actually located across the street from where my sister in law grew up. Her parents still live there, so it just added to the whole romantic, nostalgic feel of the day.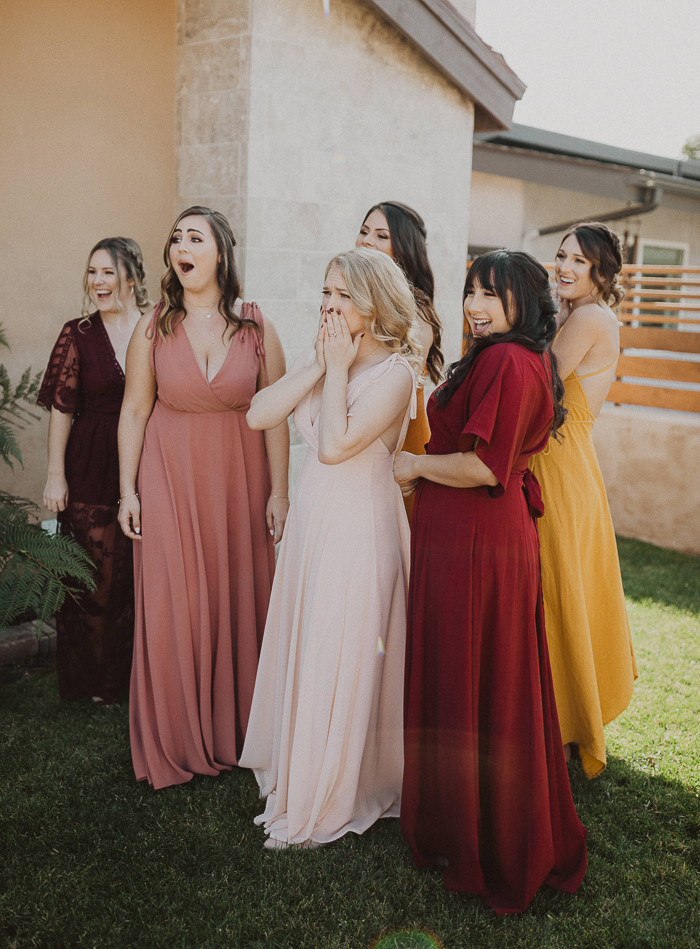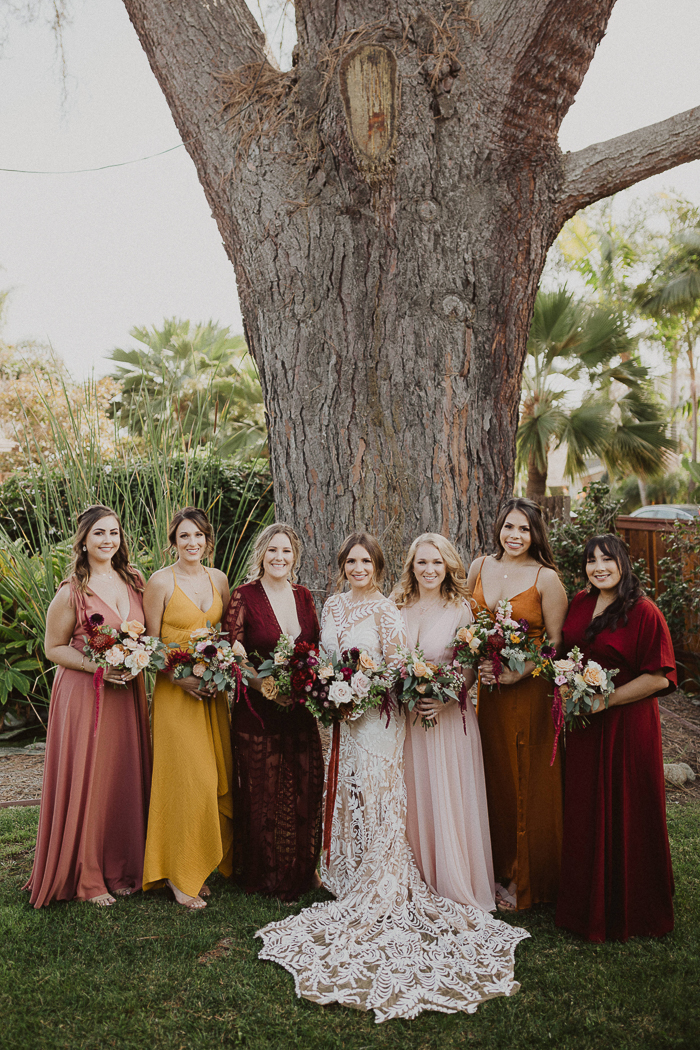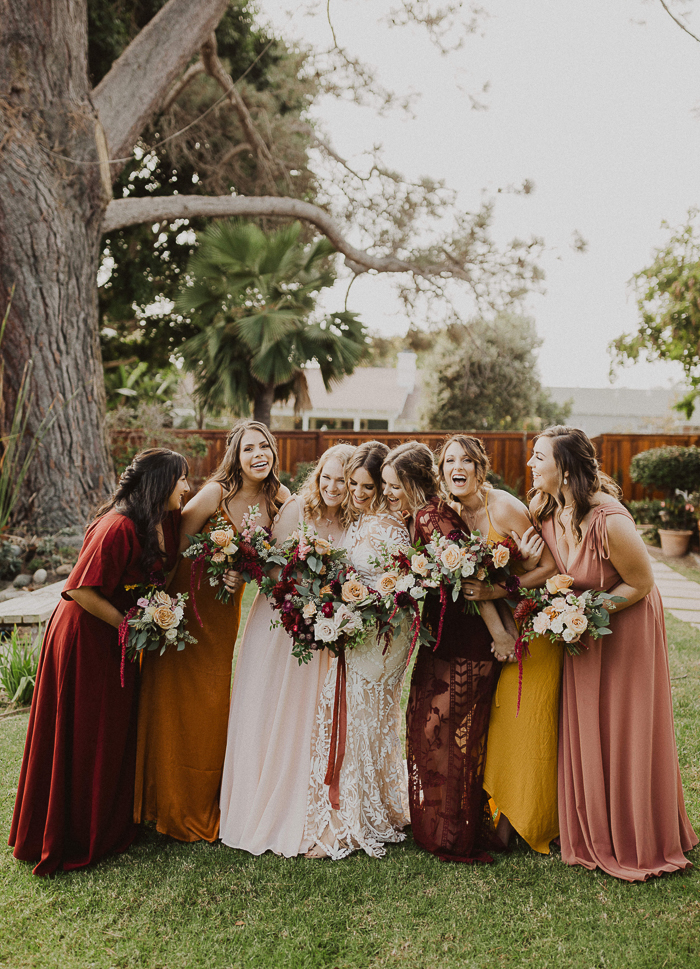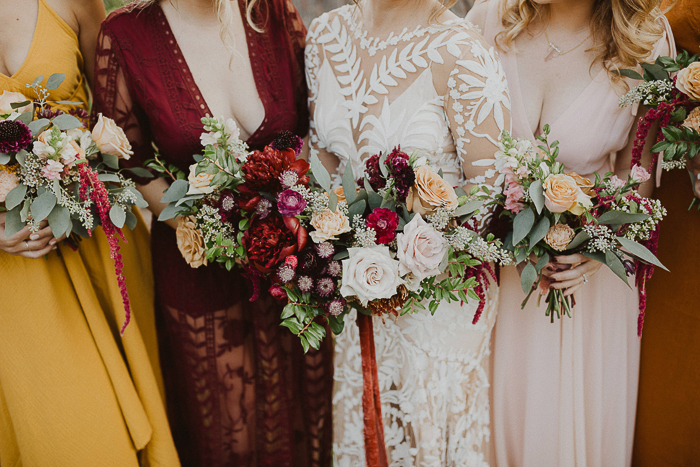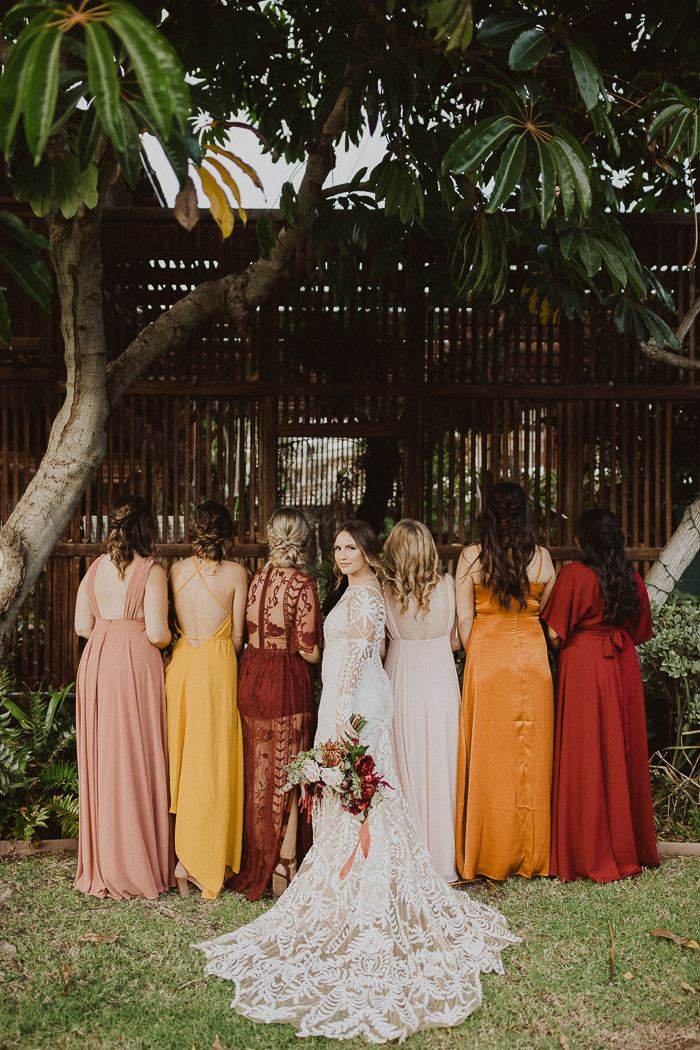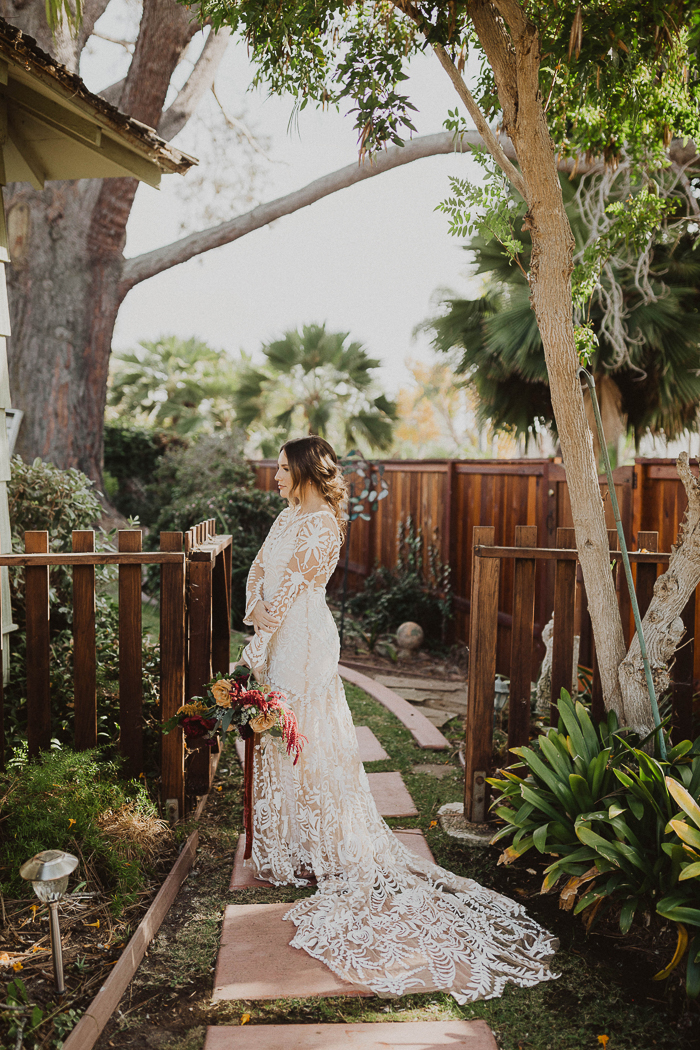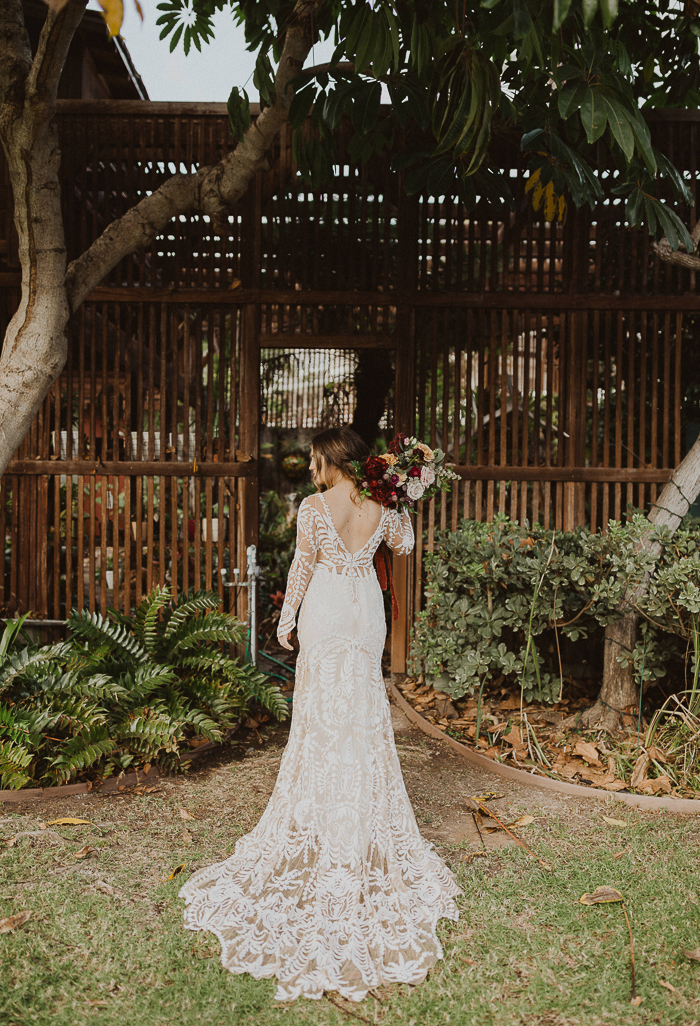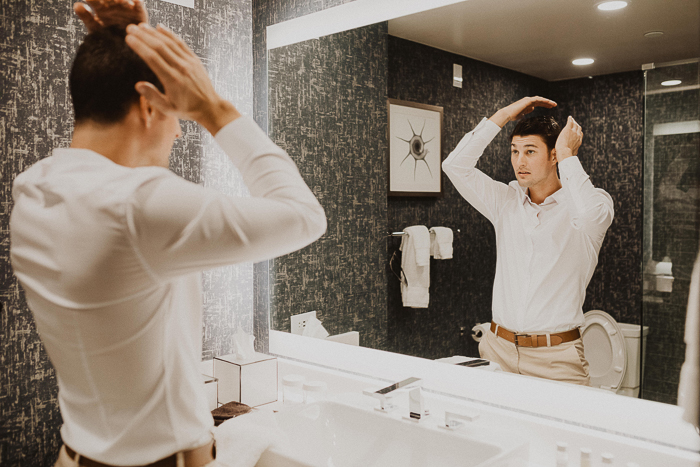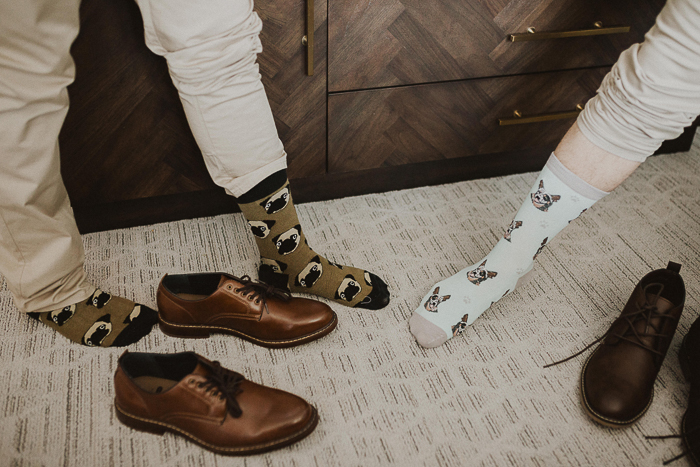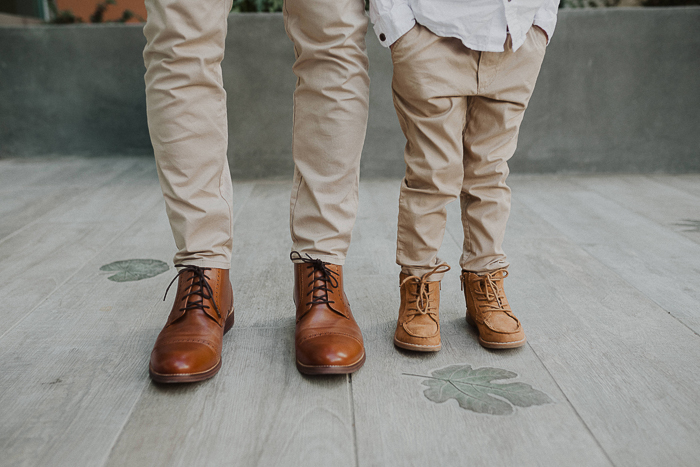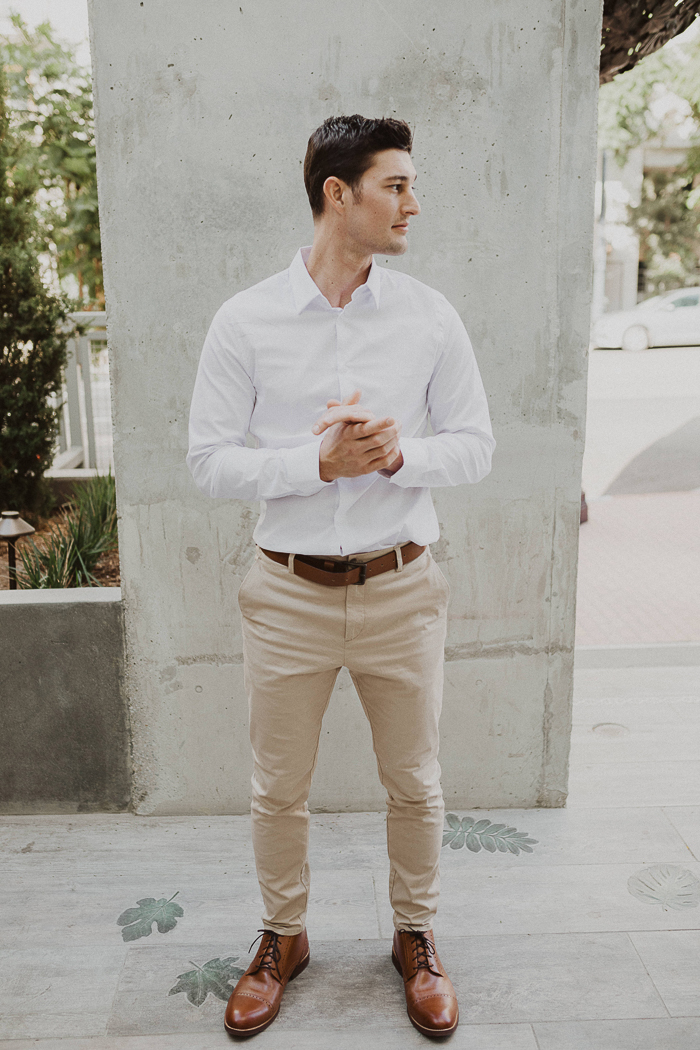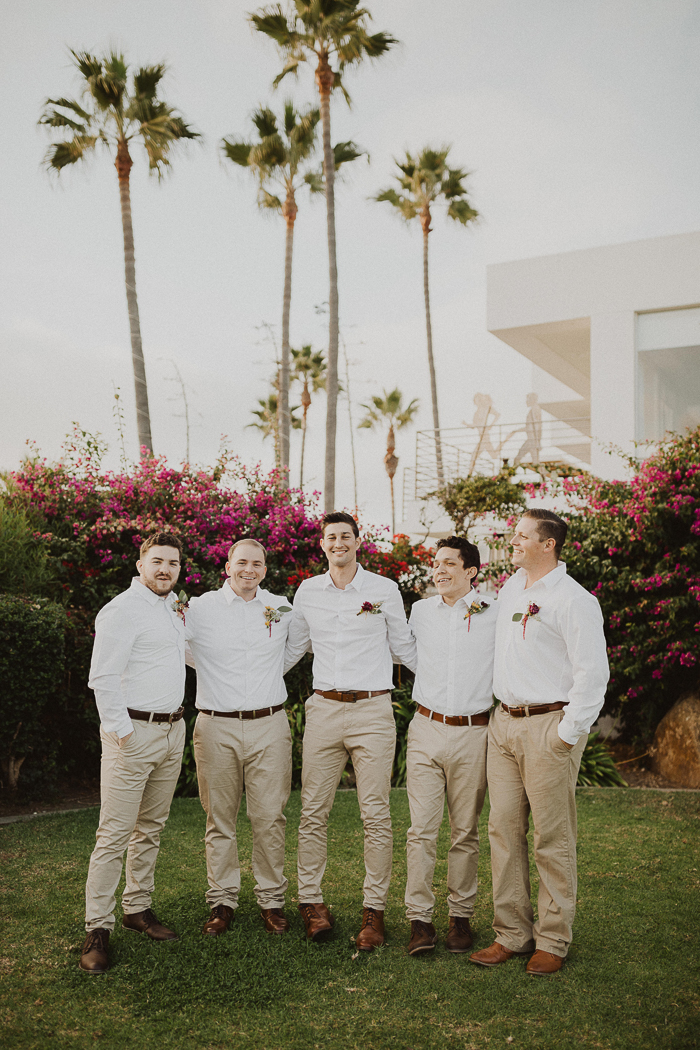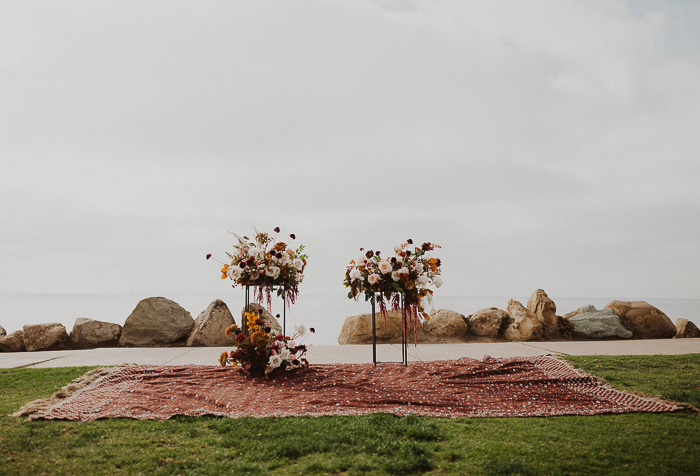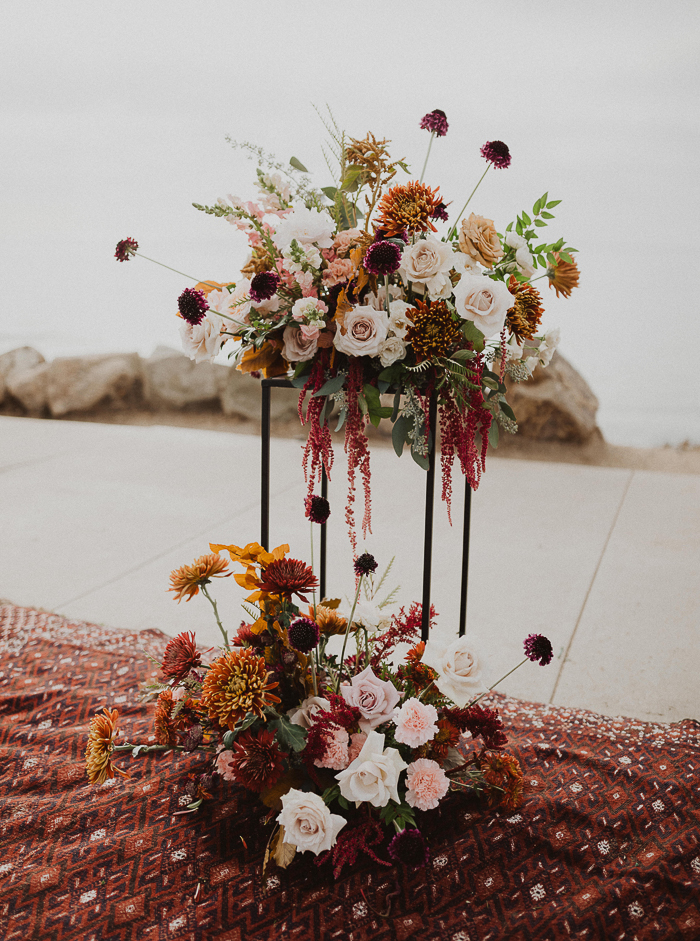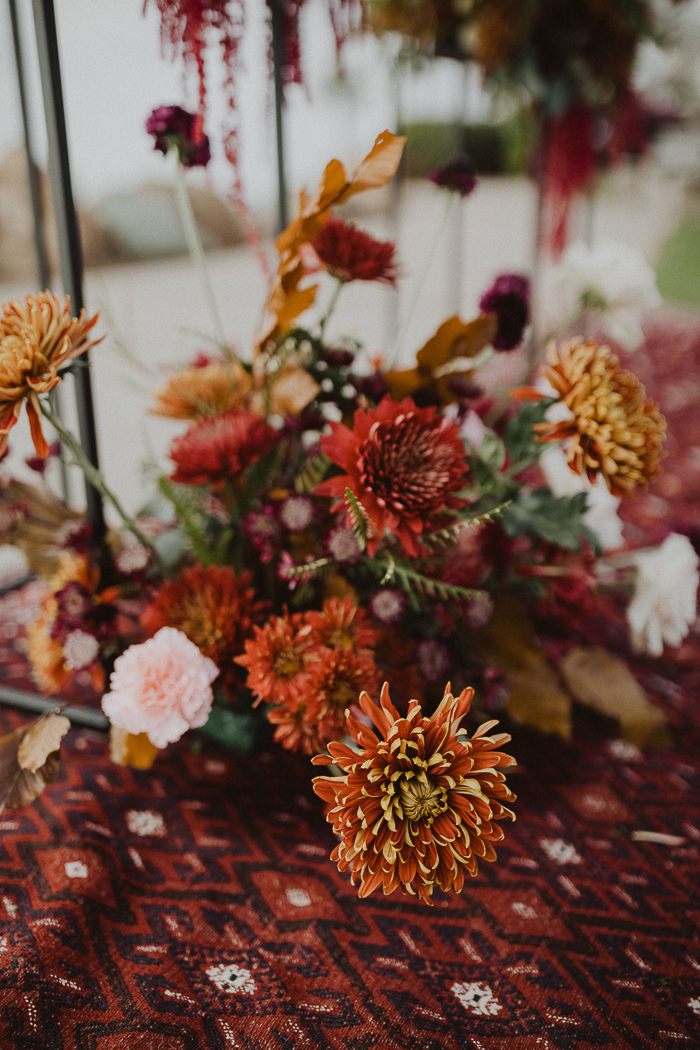 The Bride's Most Memorable Moment
The whole day was so memorable! We had waited five years after already being married to finally do this in front of our friends and family, so I just really appreciated every minute of the day. My girls were so excited for me to have my day finally. They made me an avocado toast bar in the morning, which was pretty epic. But I think the best, most powerful moment was realizing that I was still SO nervous (in the best way) to walk down the aisle! My hands were shaking, and I had the biggest butterflies. My heart just leapt with joy when I turned the corner and saw Erik at the end of the aisle. He's not the type to cry, but he definitely used all his strength to hold it back, which I totally noticed, and it gave me the biggest cheesiest grin.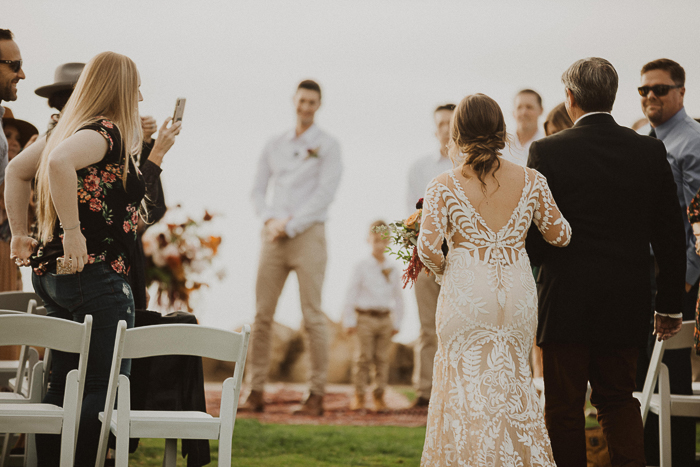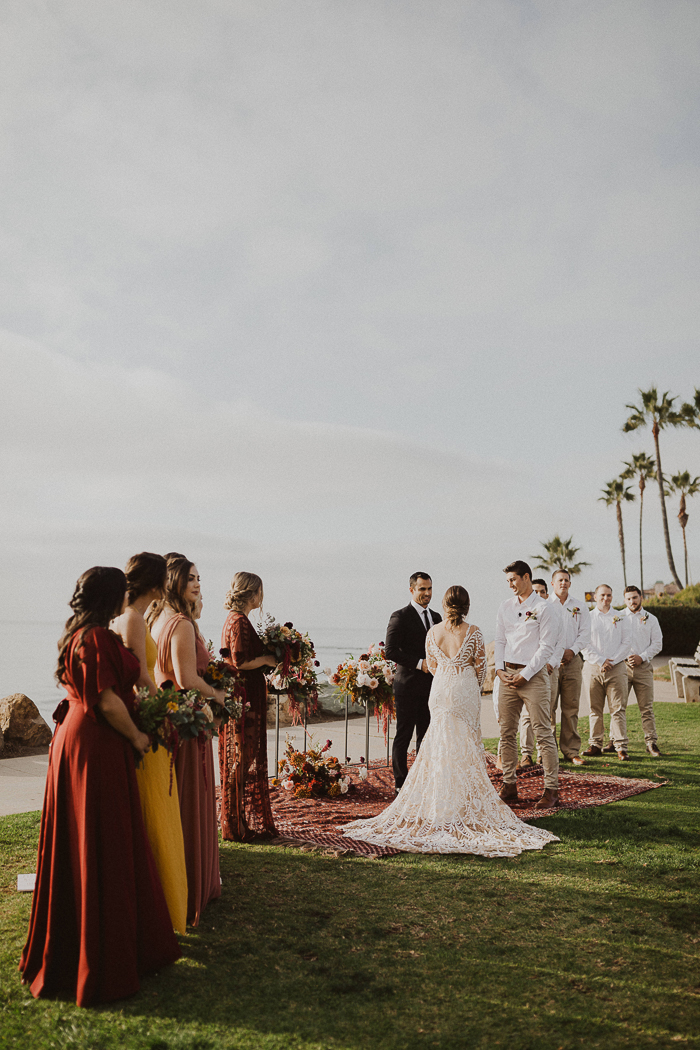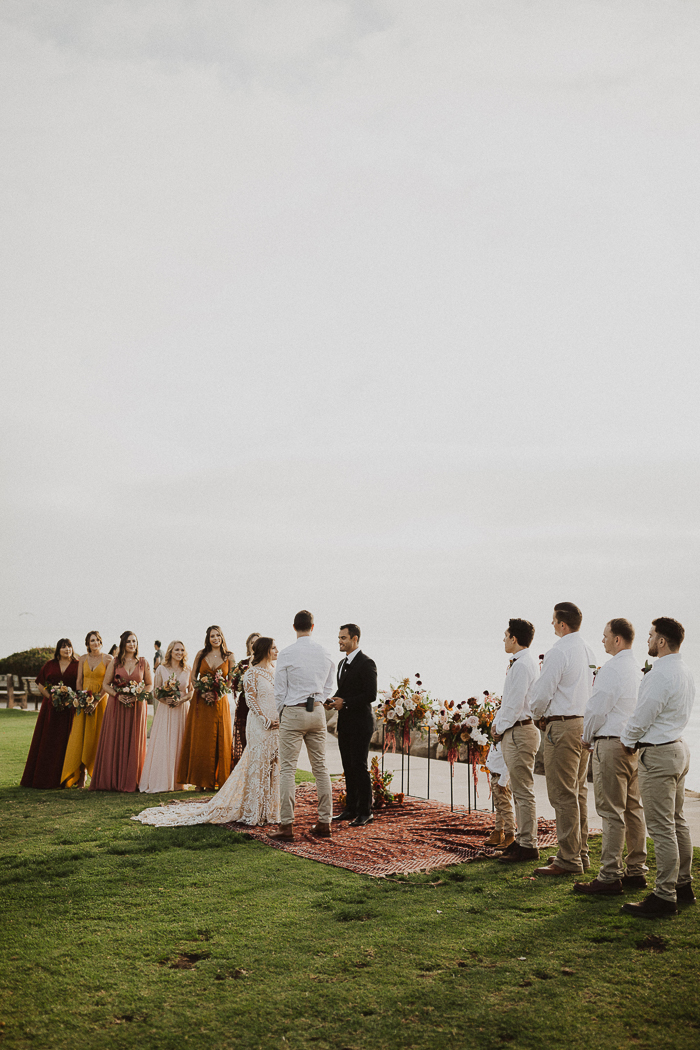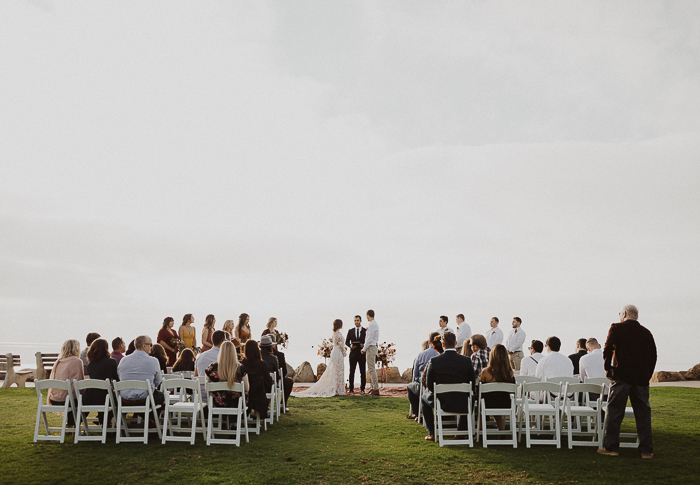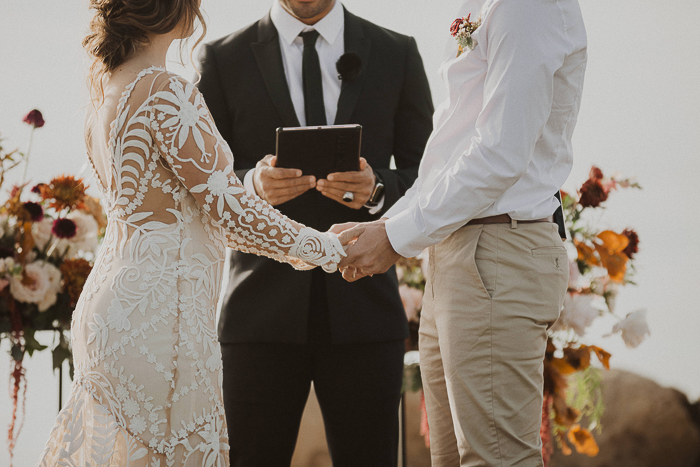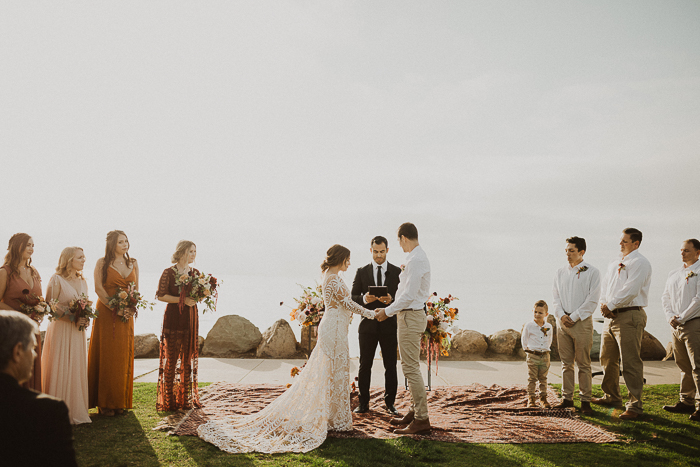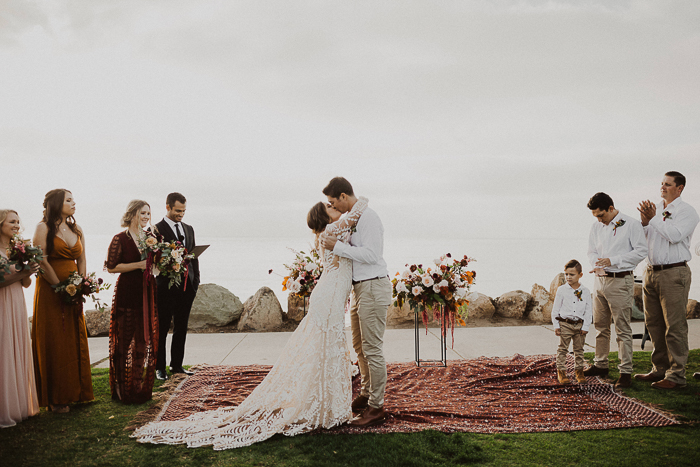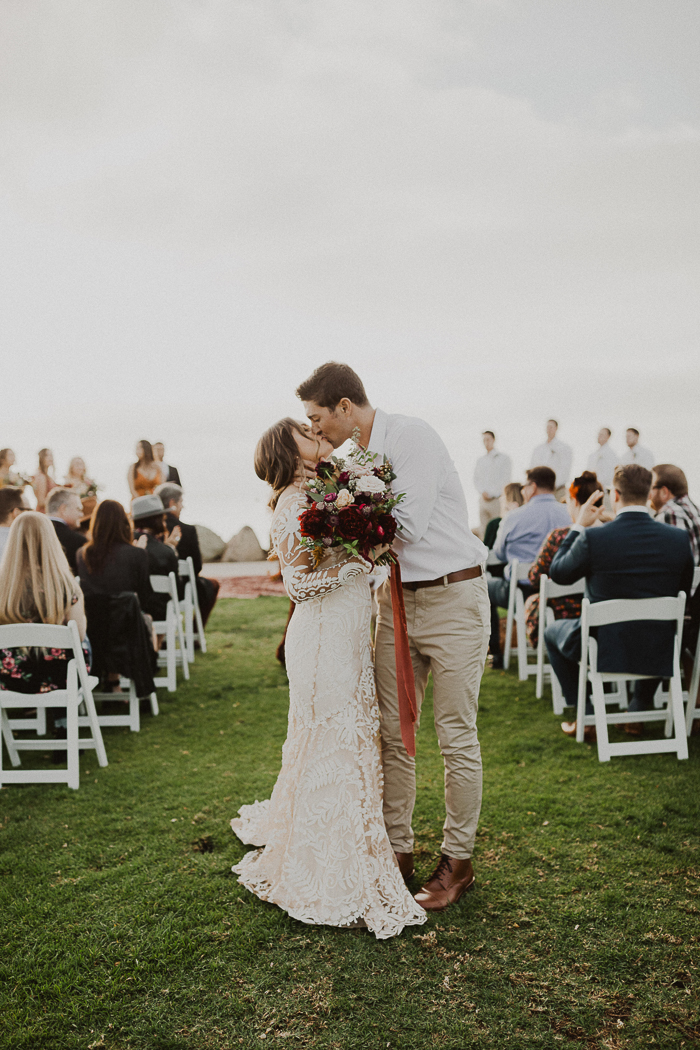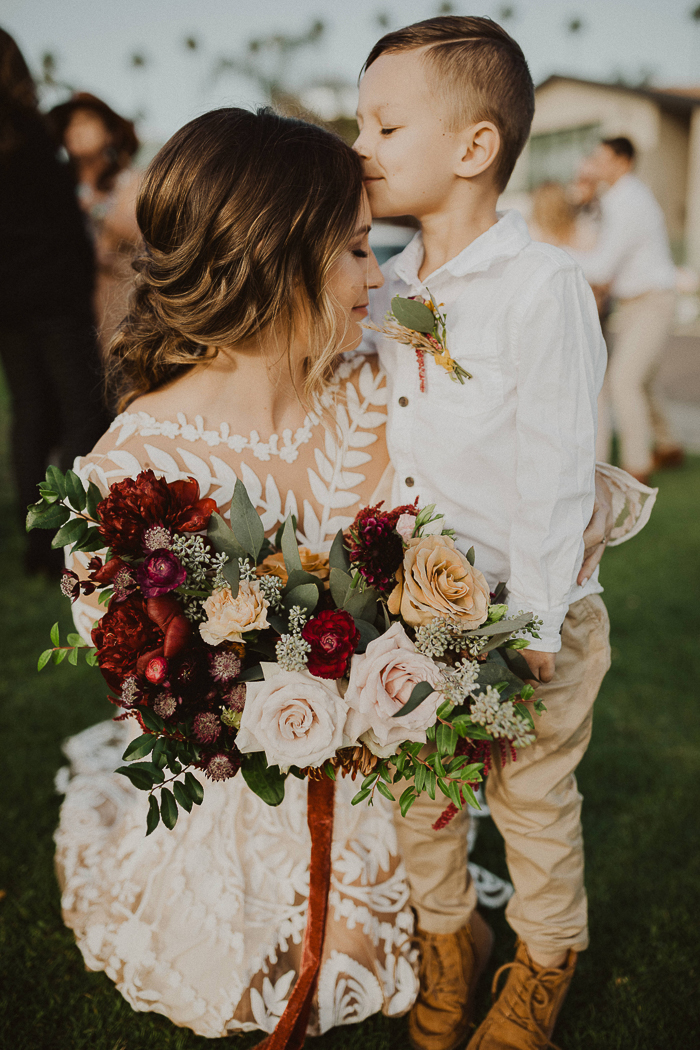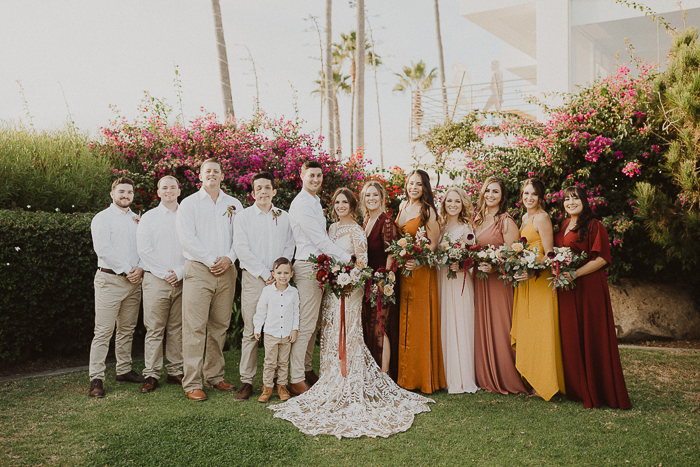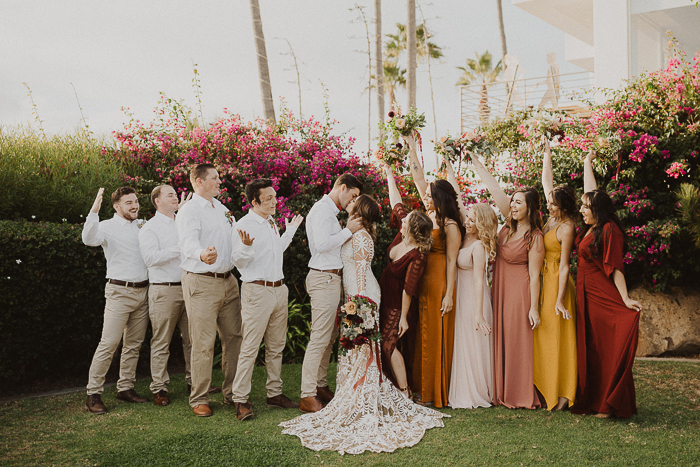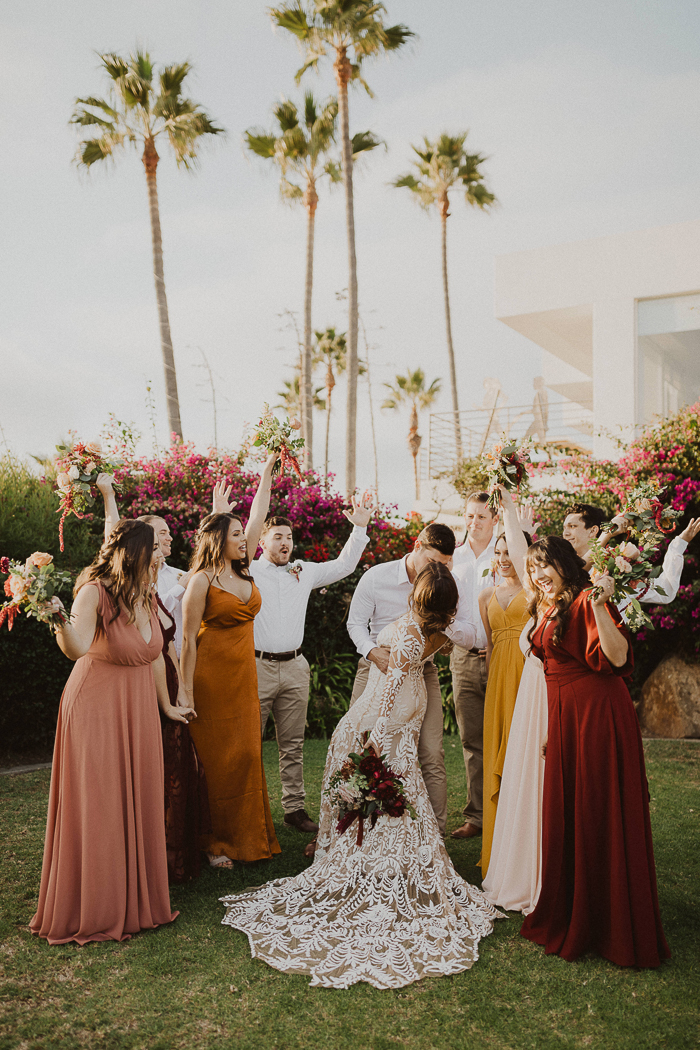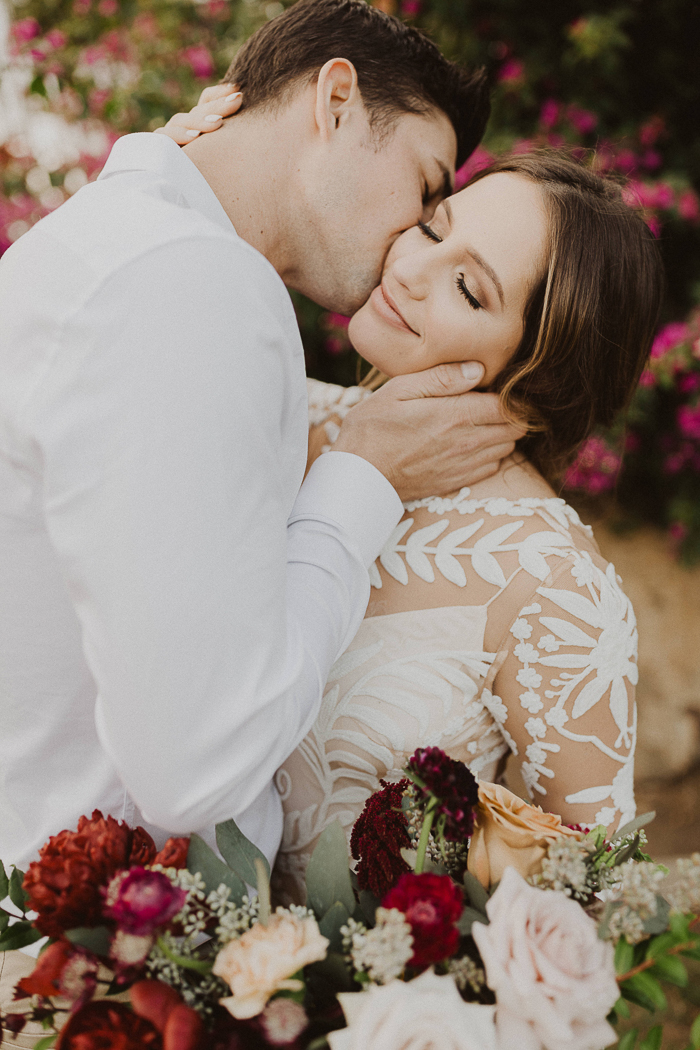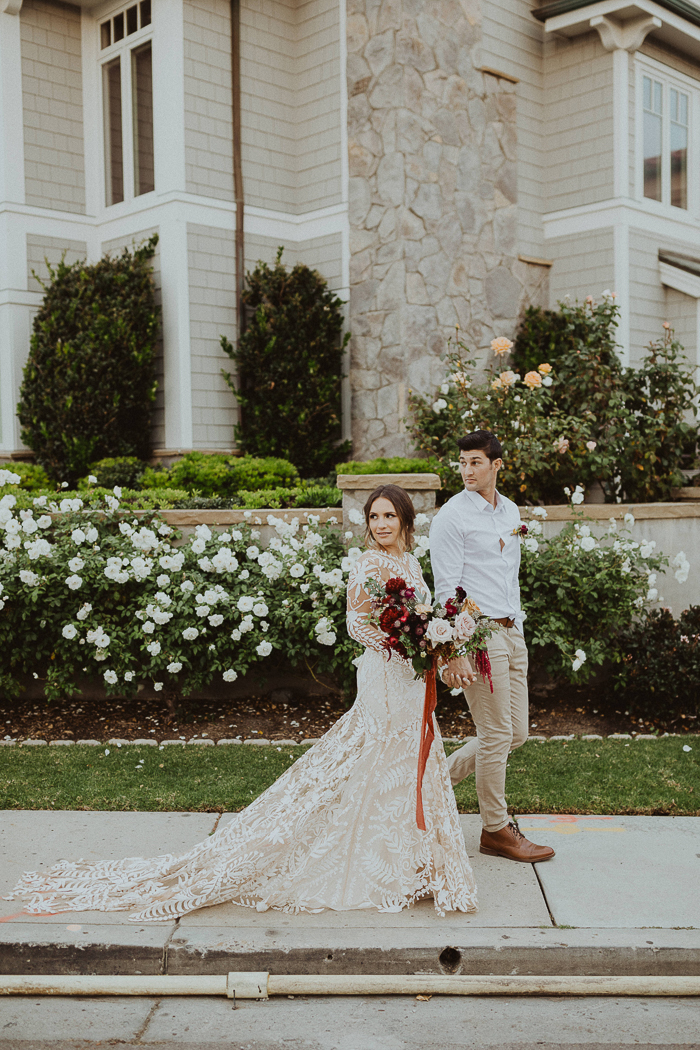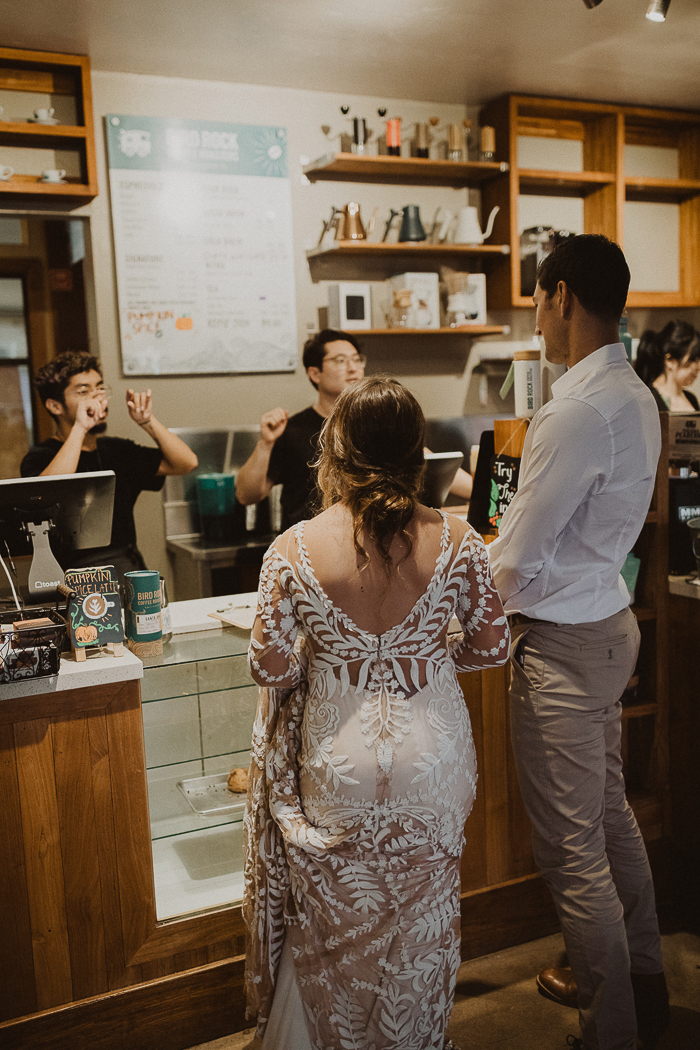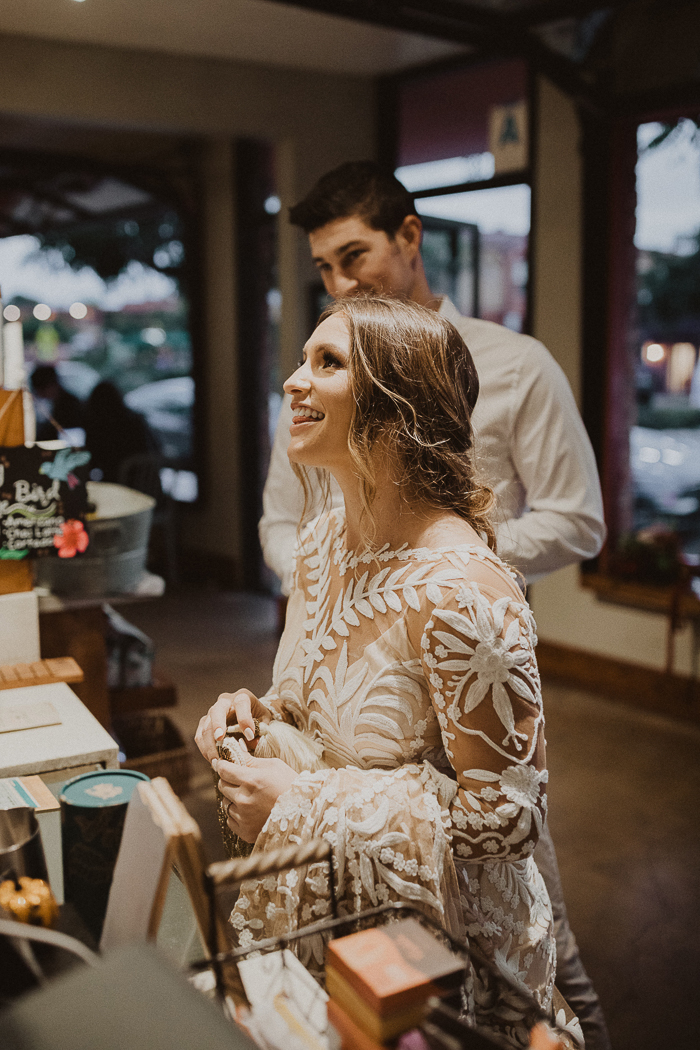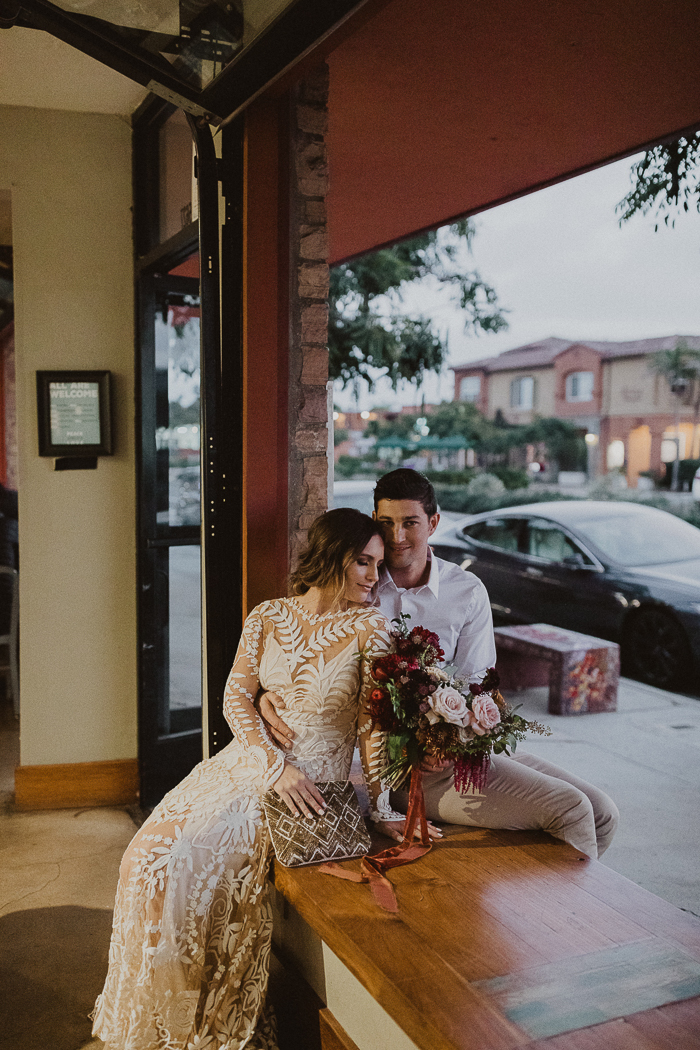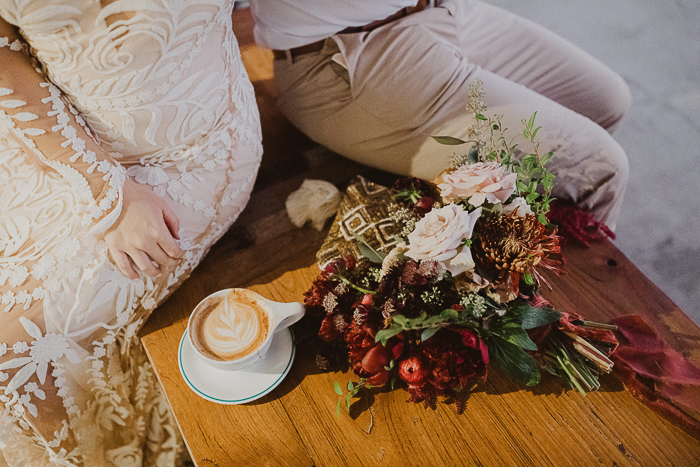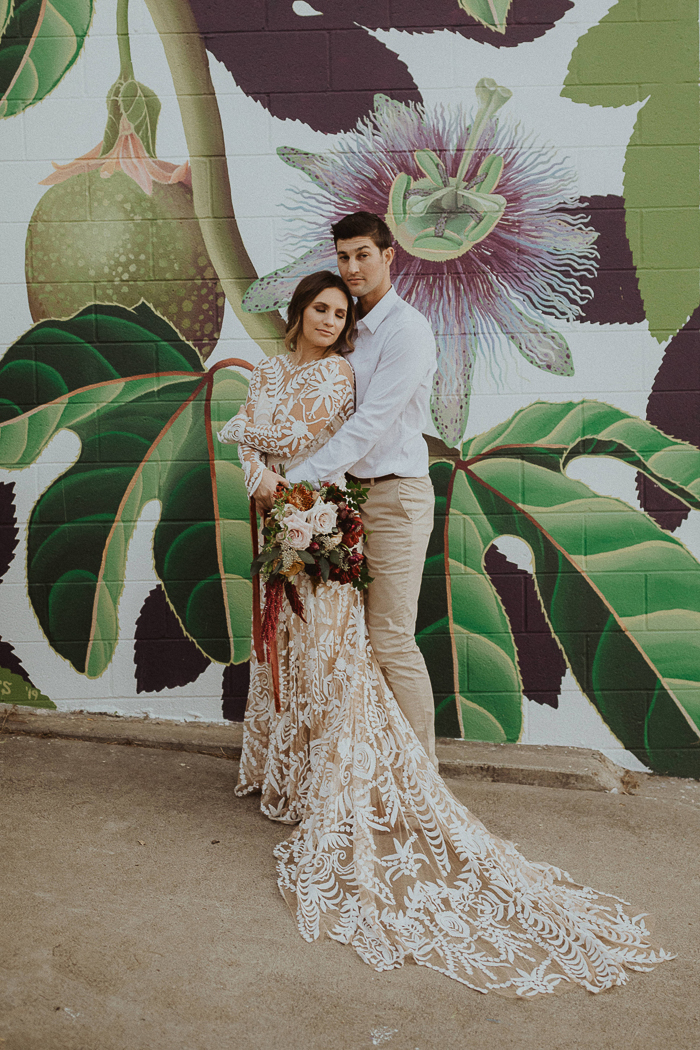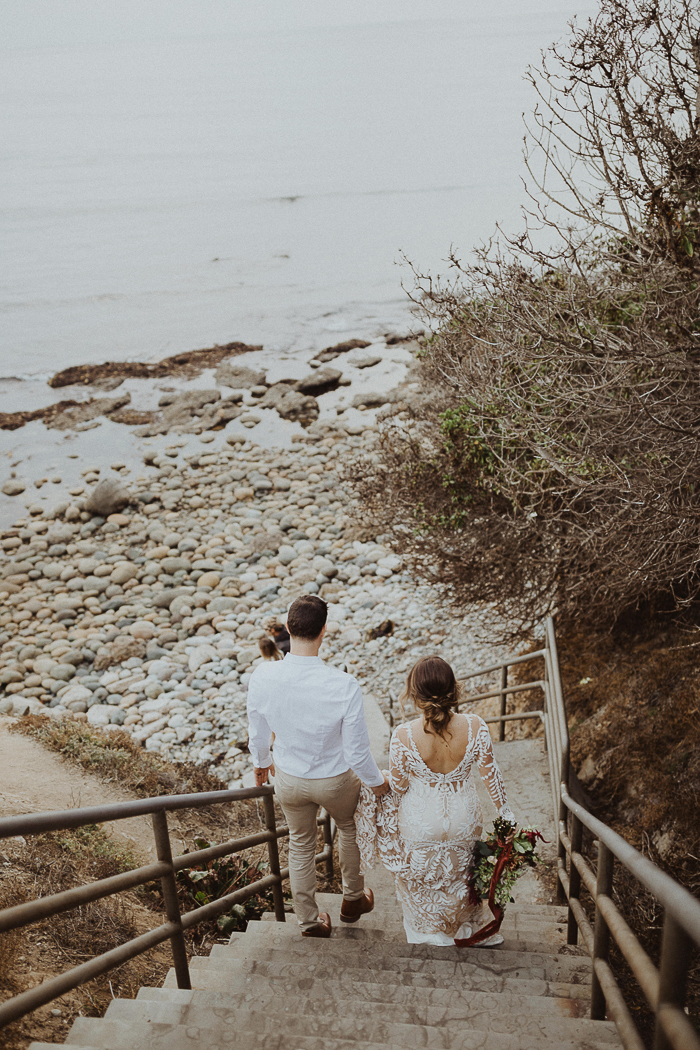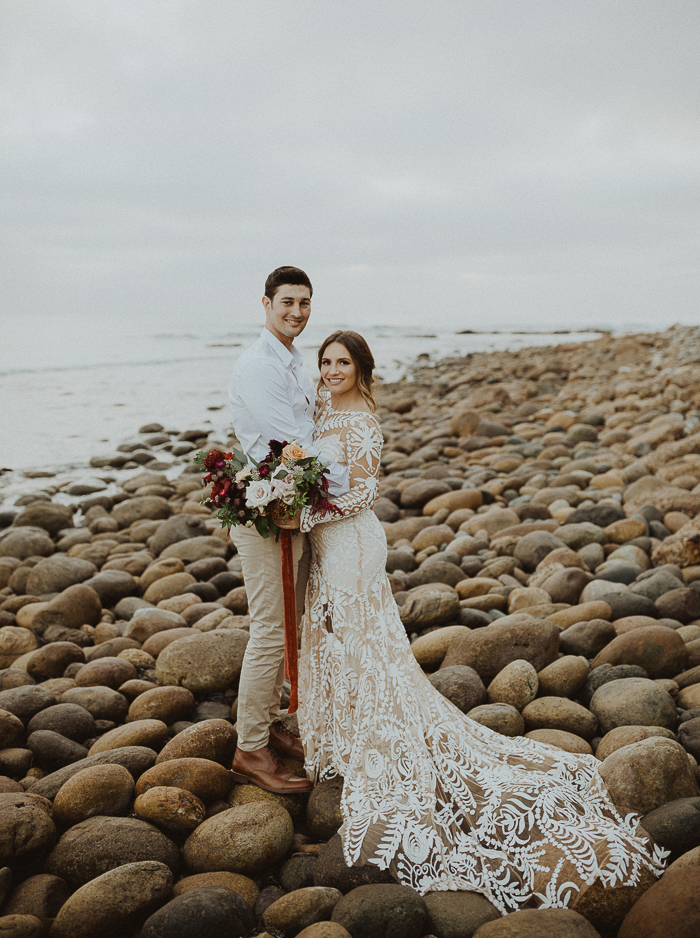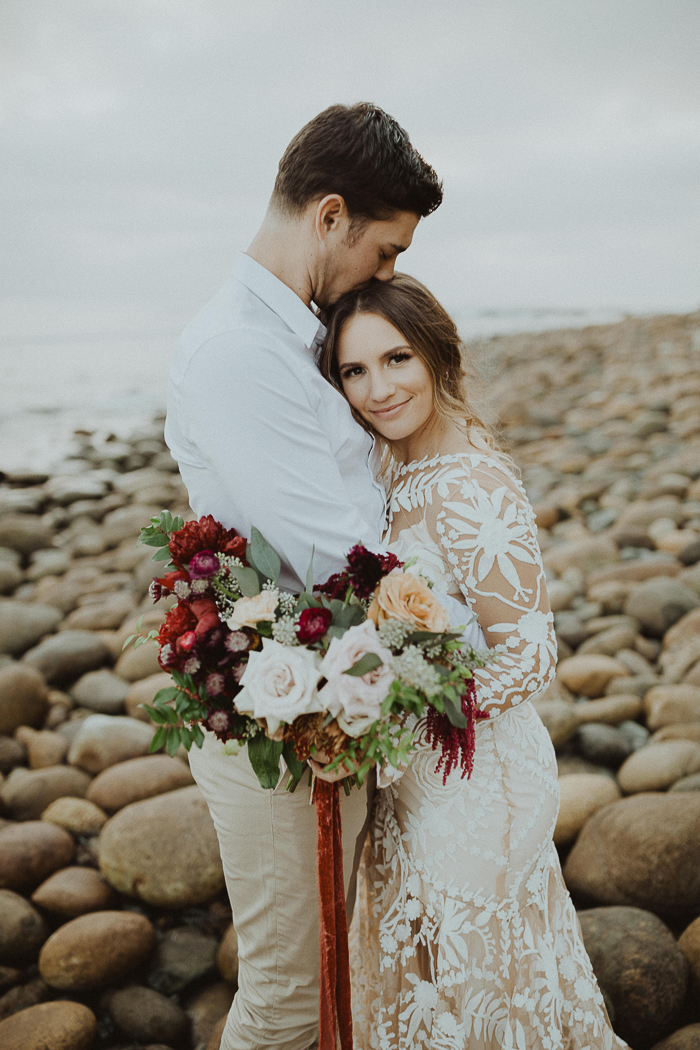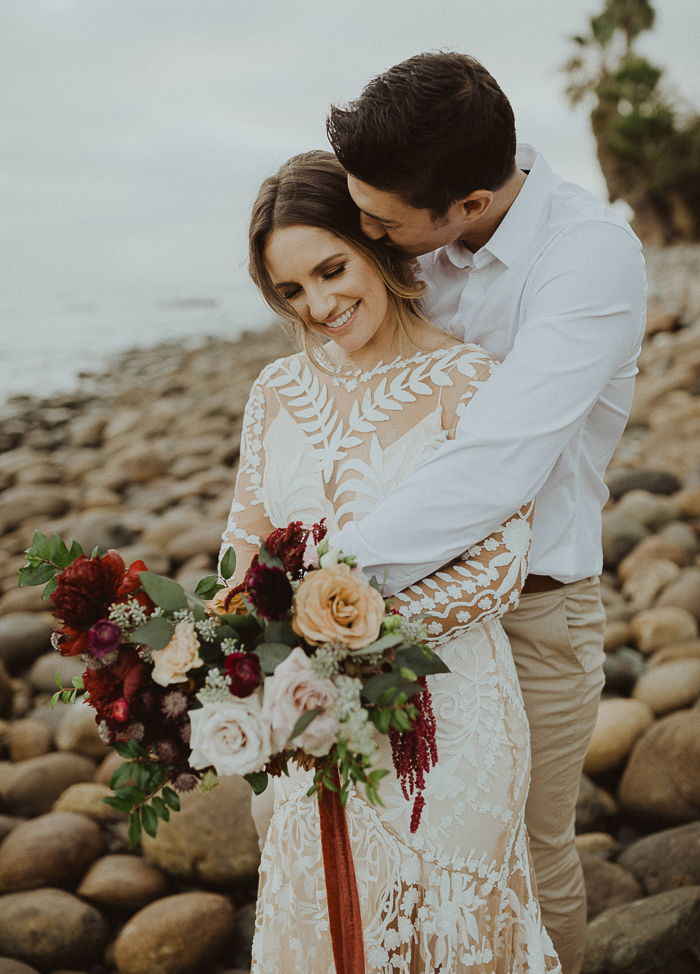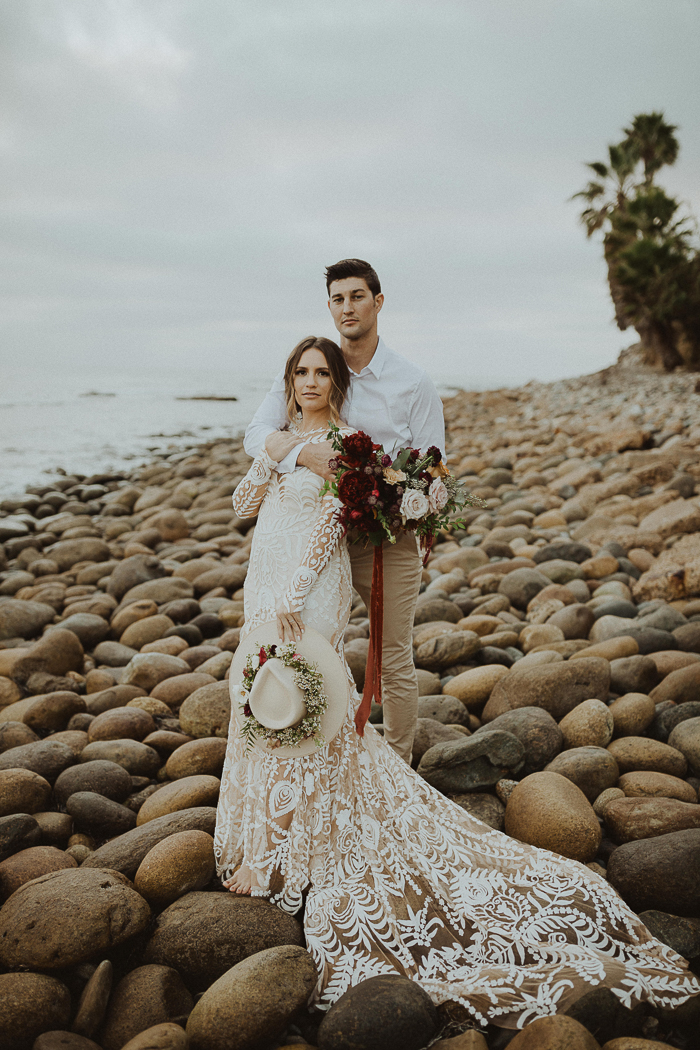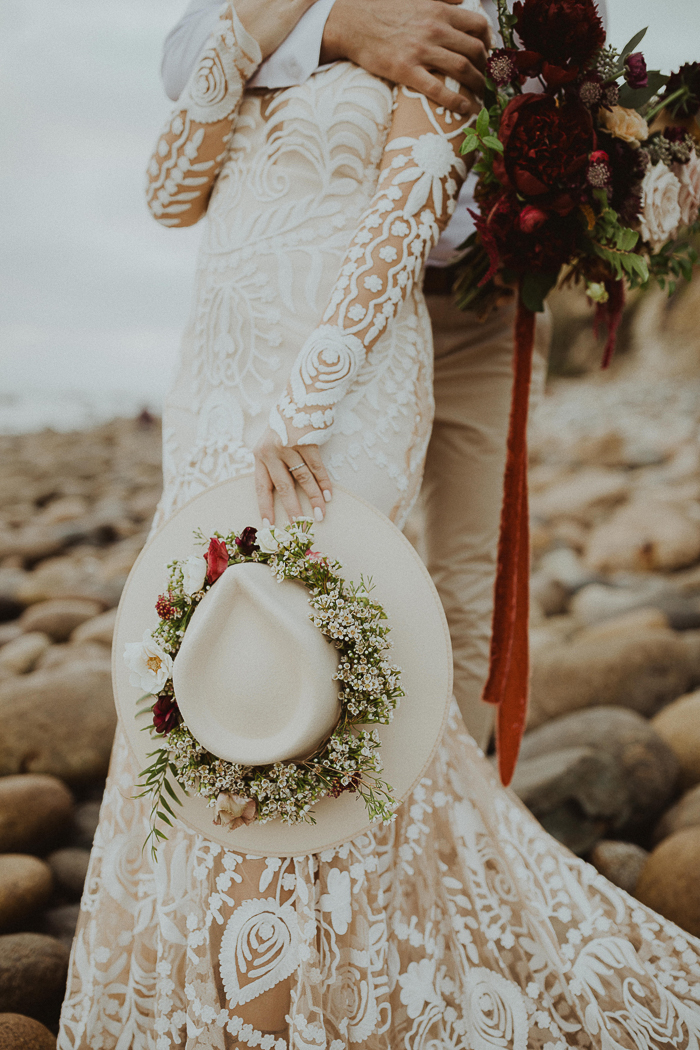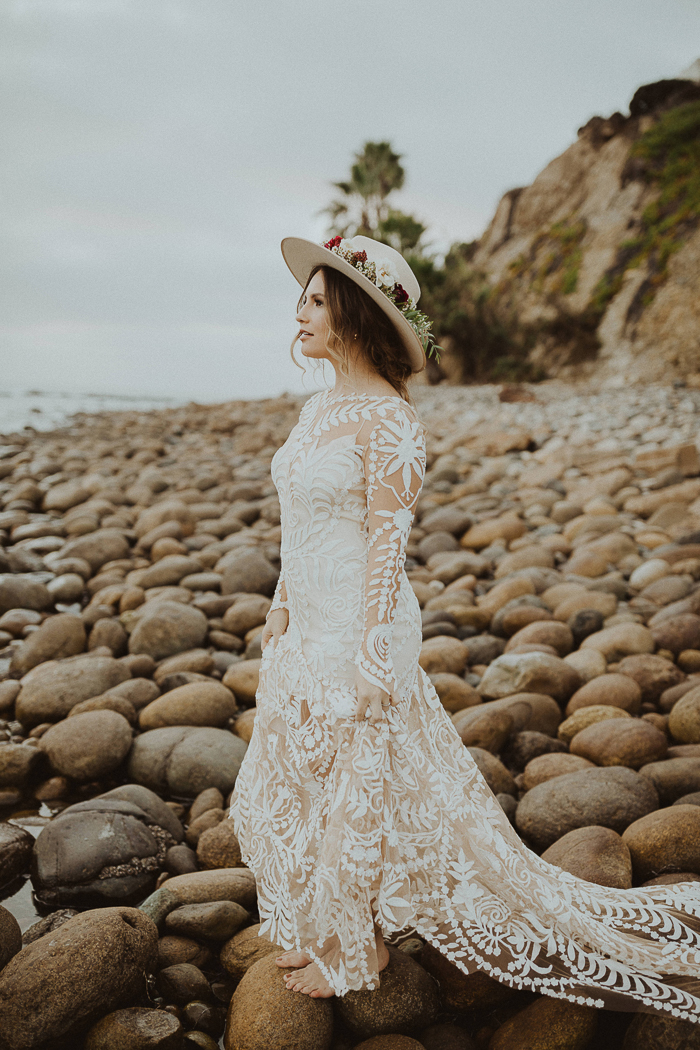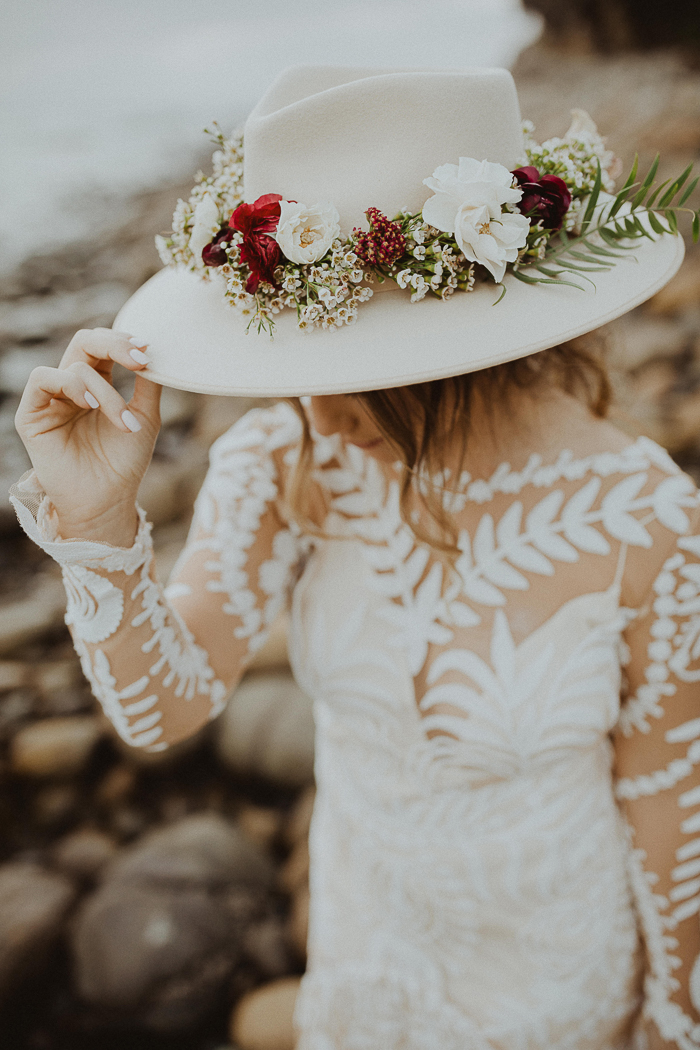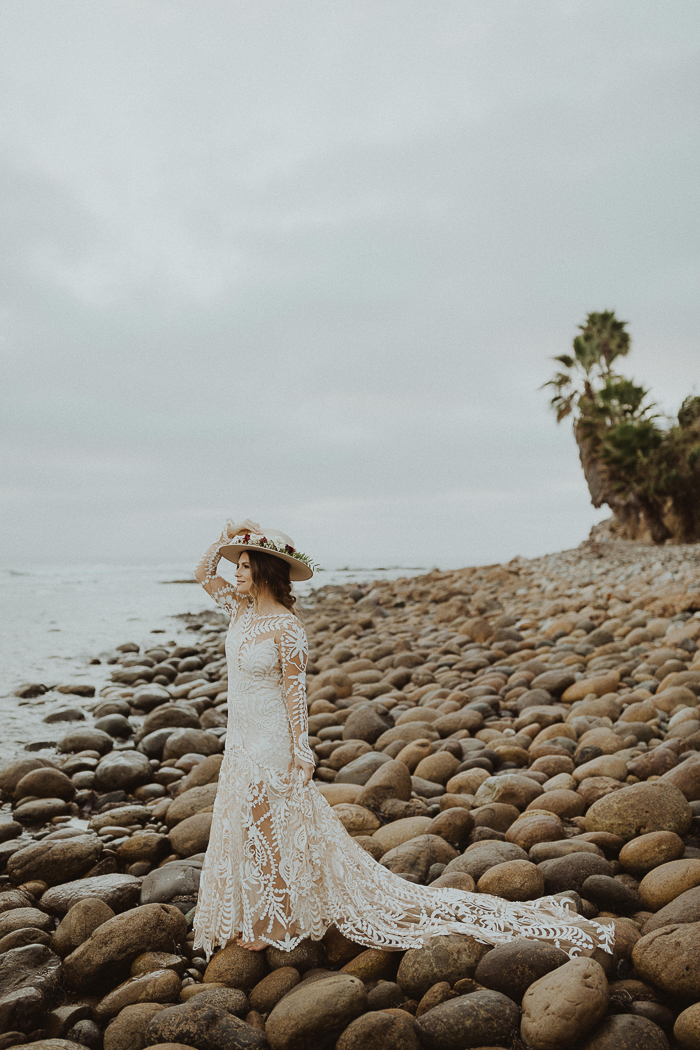 Boho West Coast Wedding Vibes
Ultimately, I wanted to create something intimate, nostalgic, and simply romantic. I have a very modern, boho, west coast kind of style because that's where I grew up, and I wanted that to reflect in my design–from the deep-colored rugs and rattan furniture to the gorgeous organic style floral arrangements to the mixed bridesmaid dresses.  I wanted every detail not necessarily to match but flow.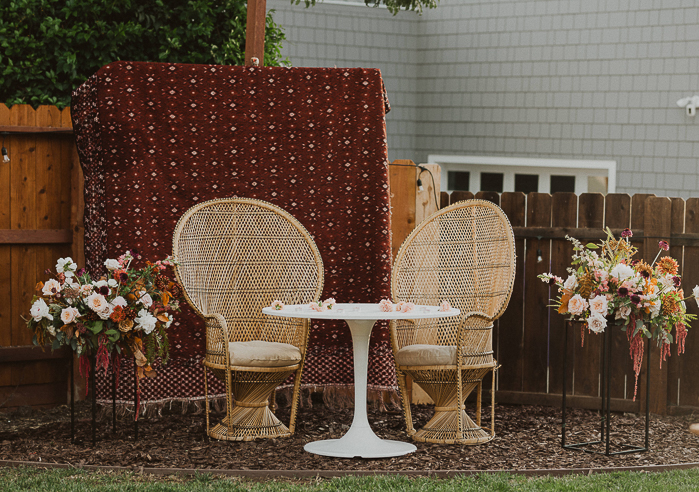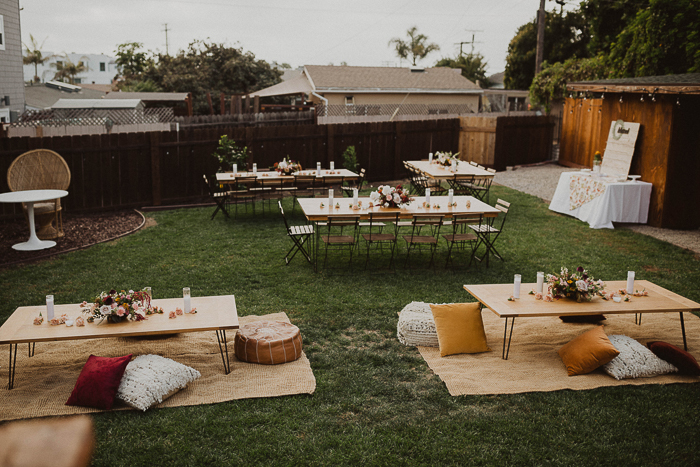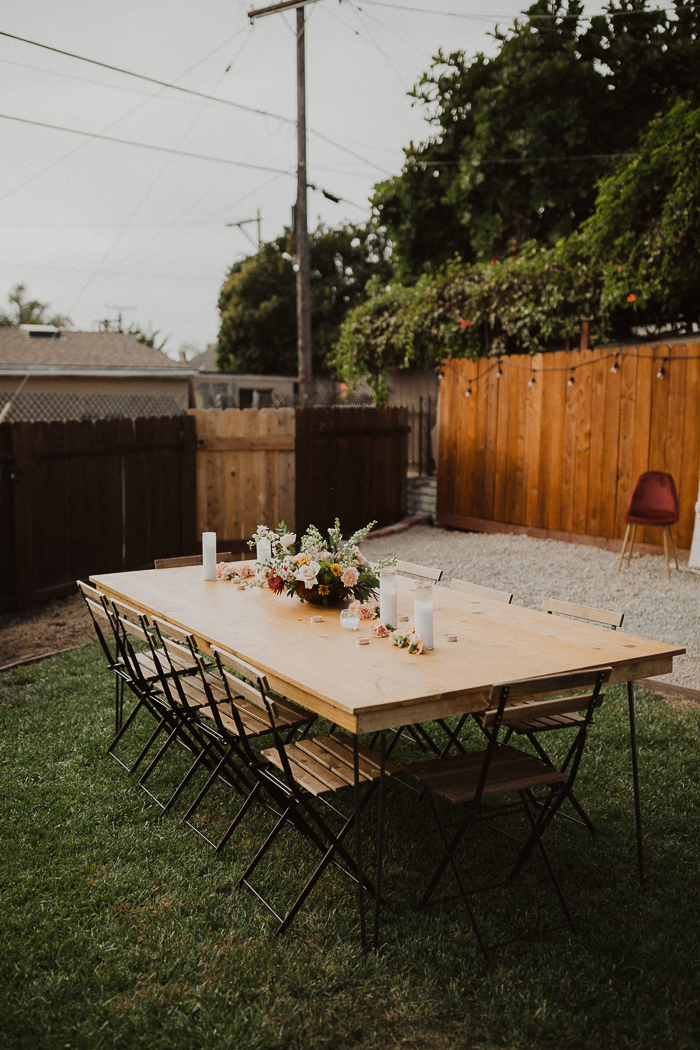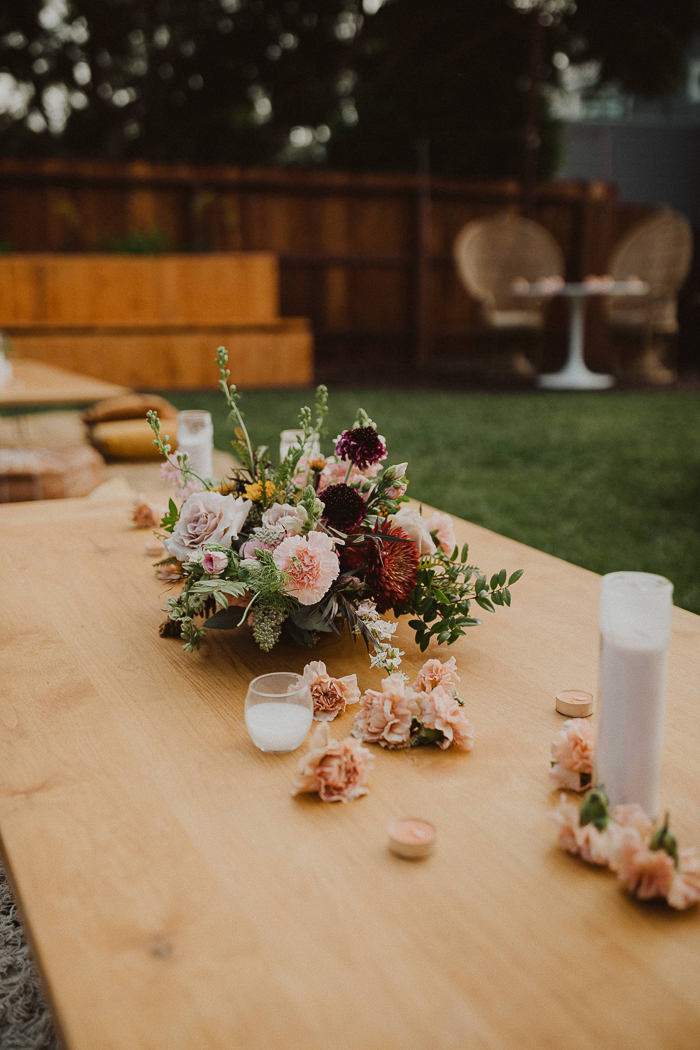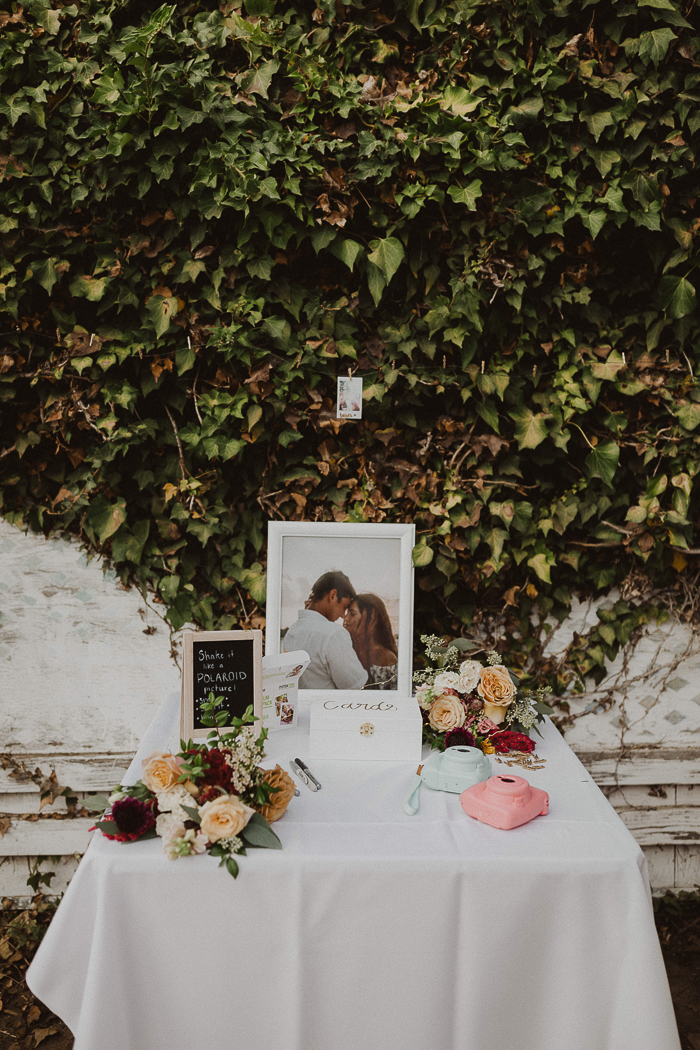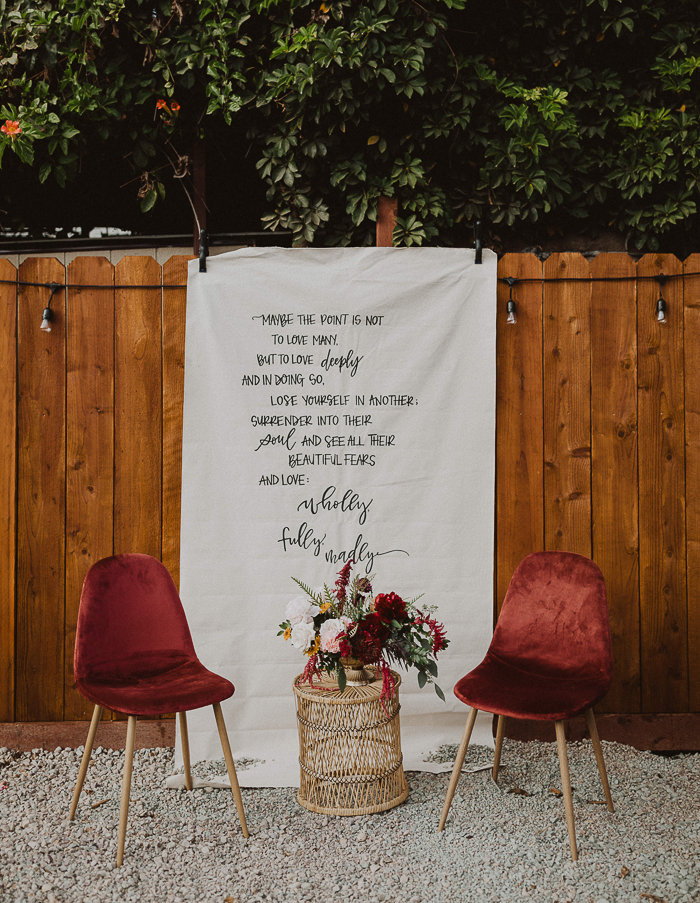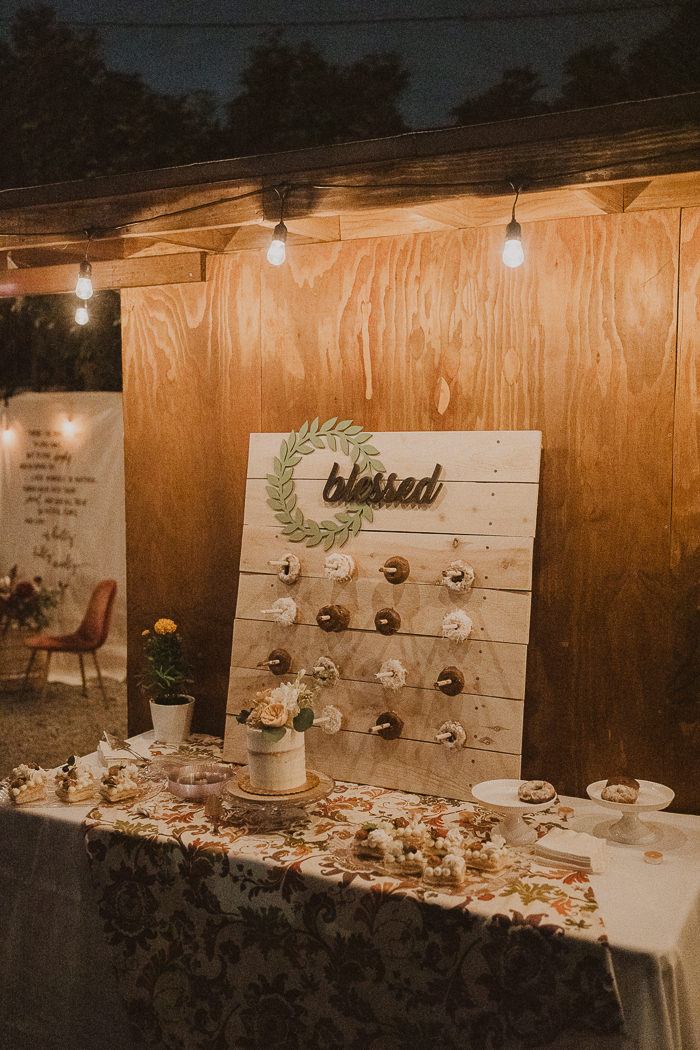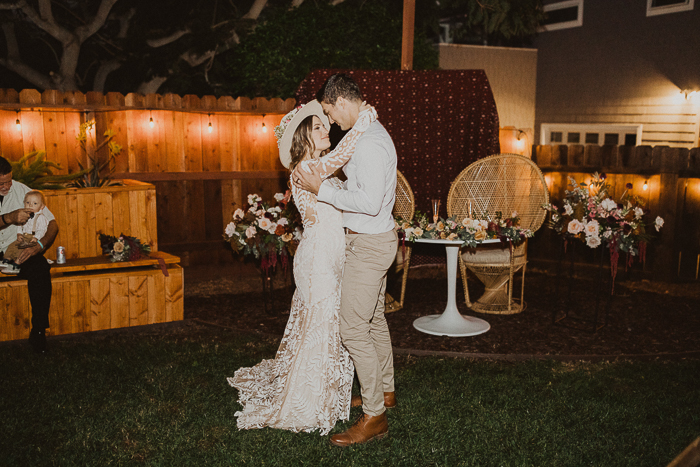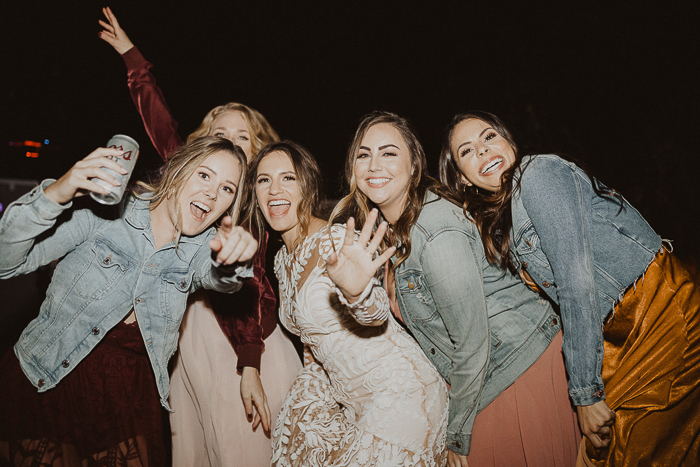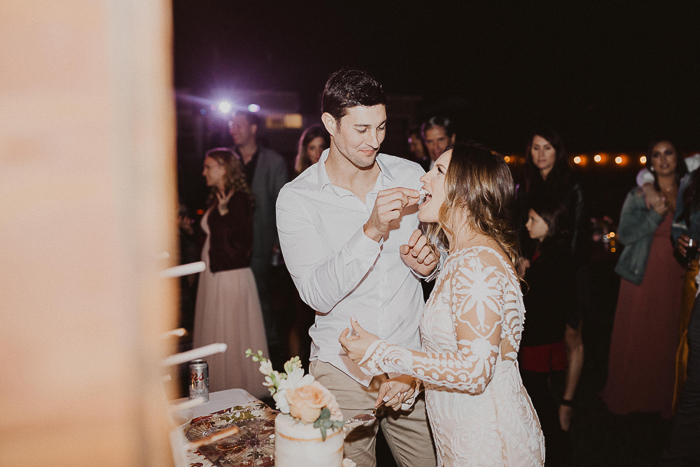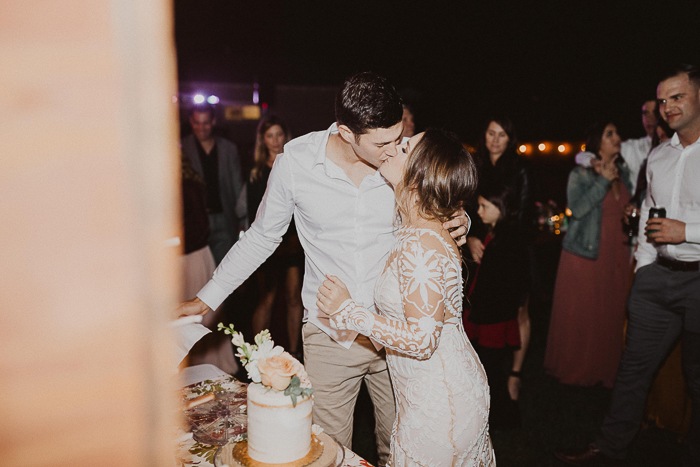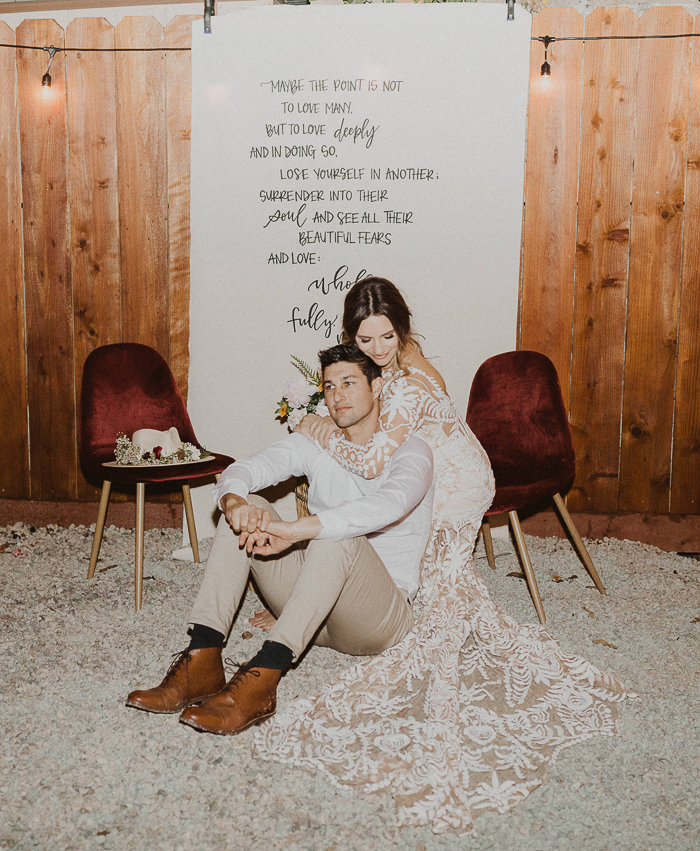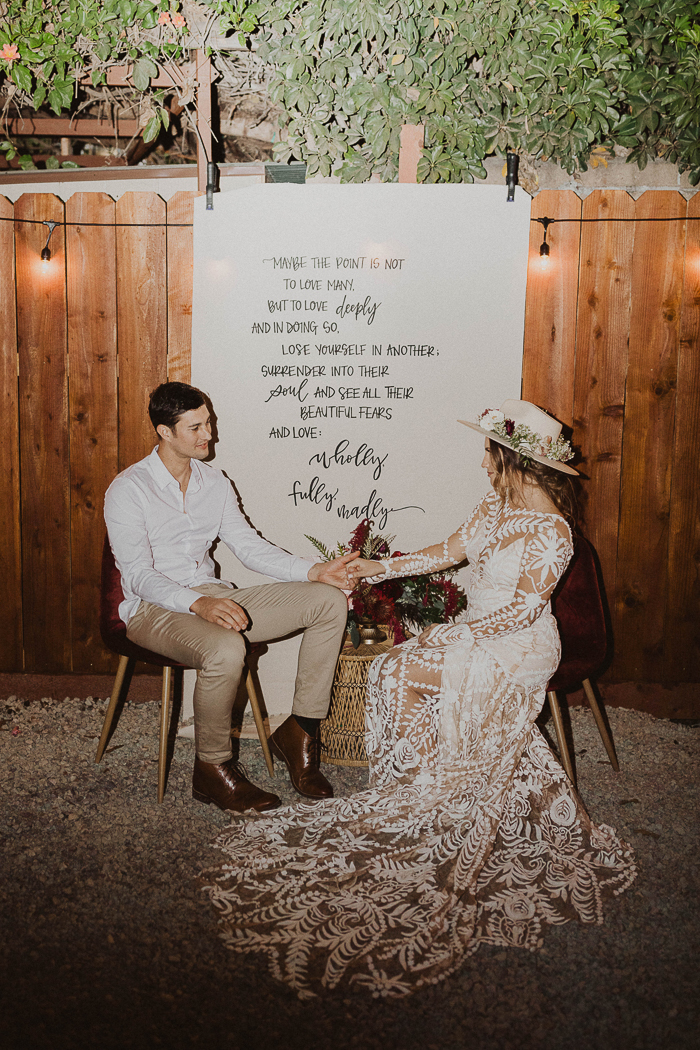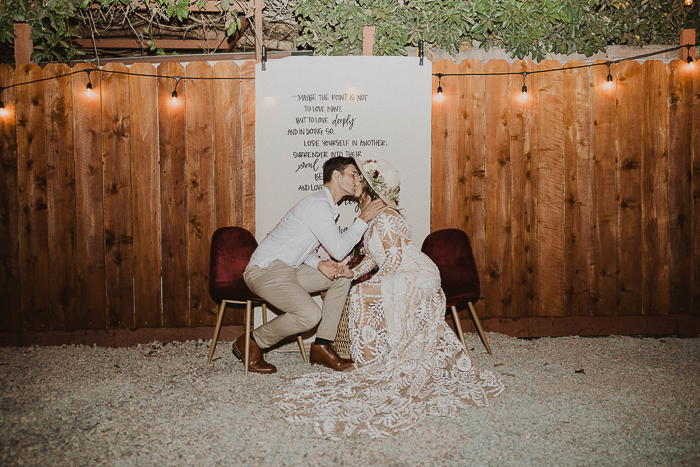 Congratulations again to Lauren and Erik on their romantic boho La Jolla wedding! We're so glad Gabriel Conover was there to capture every whimsical moment. If you're feeling inspired to get creative with your bridal party fashion, check out our favorite mismatched bridesmaid dress color palettes!
The post Boldly Boho La Jolla Wedding at Calumet Park appeared first on .