Charming and Intimate Stable Cafe Wedding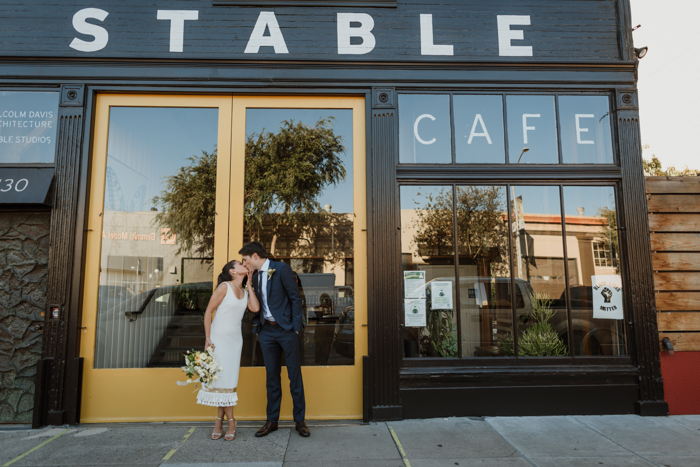 After such a long time apart due to the pandemic, what Beth and Patrick really wanted was to have a relaxed and intimate celebration at their favorite restaurant—treating their family and friends to a delicious feast and an unforgettable experience. Surrounded by their loved ones and the perfect San Francisco weather, the couple's Stable Cafe wedding was a day truly meant for them and their loved ones.
Built in the 1800s as a carriage house that appears unassuming from the street—the Stable Cafe's gorgeously manicured garden patio provided the perfect lush backdrop of greenery that framed the couple as they exchanged their vows. The plum trees, vines, and potted plants along with the understated floral arrangements by Ash and Oak, votive candles, and bistro lights set the romantic mood for their charming courtyard reception.
If you're a foodie thinking about having a small wedding at your favorite restaurant, you'll love this Stable Cafewedding. The romance and beauty of Beth and Patrick's big day comes across so beautifully in these images captured by Erin Prado for Vivian Chen Photography. Scroll through for amazing ideas and inspiration for your own intimate celebration.
The Couple:
Beth and Patrick
The Wedding:
The Stable Cafe, San Francisco, California, United States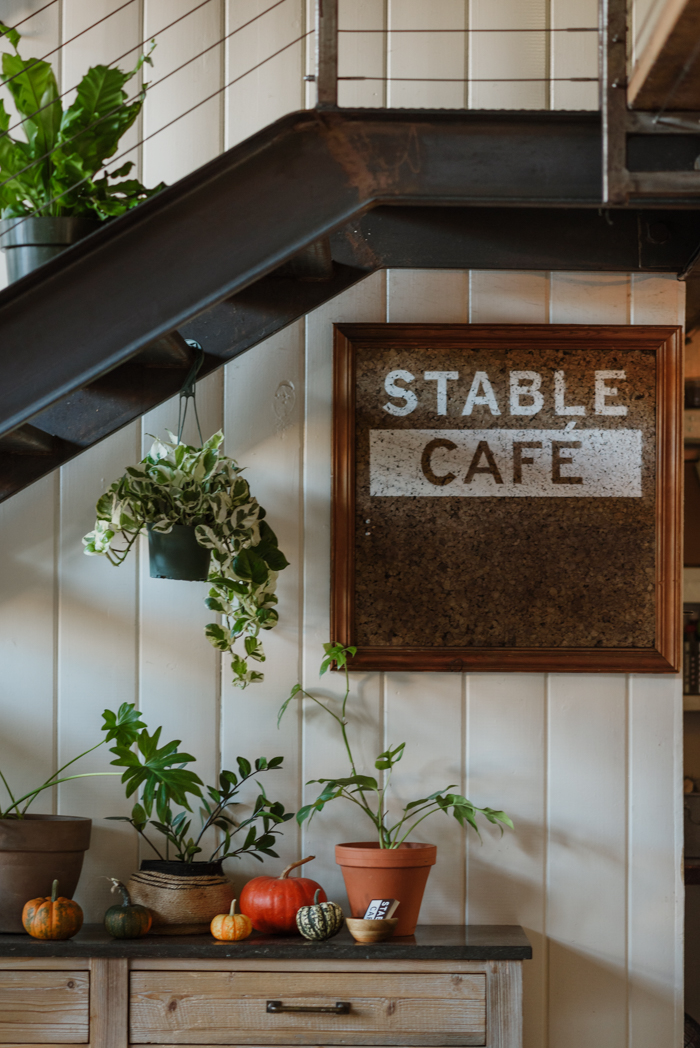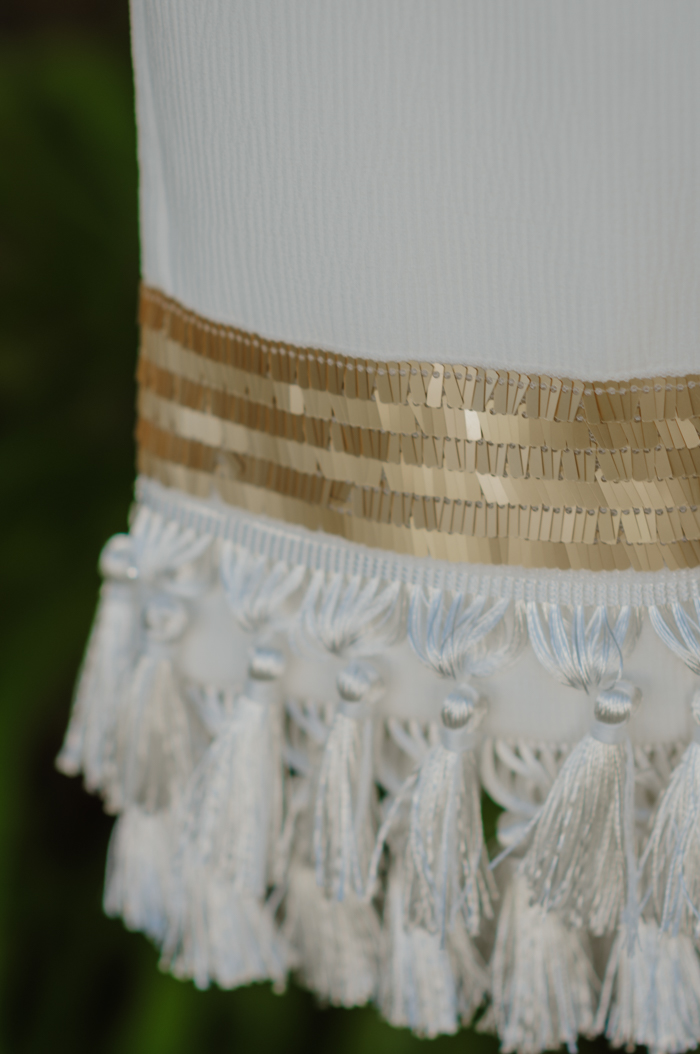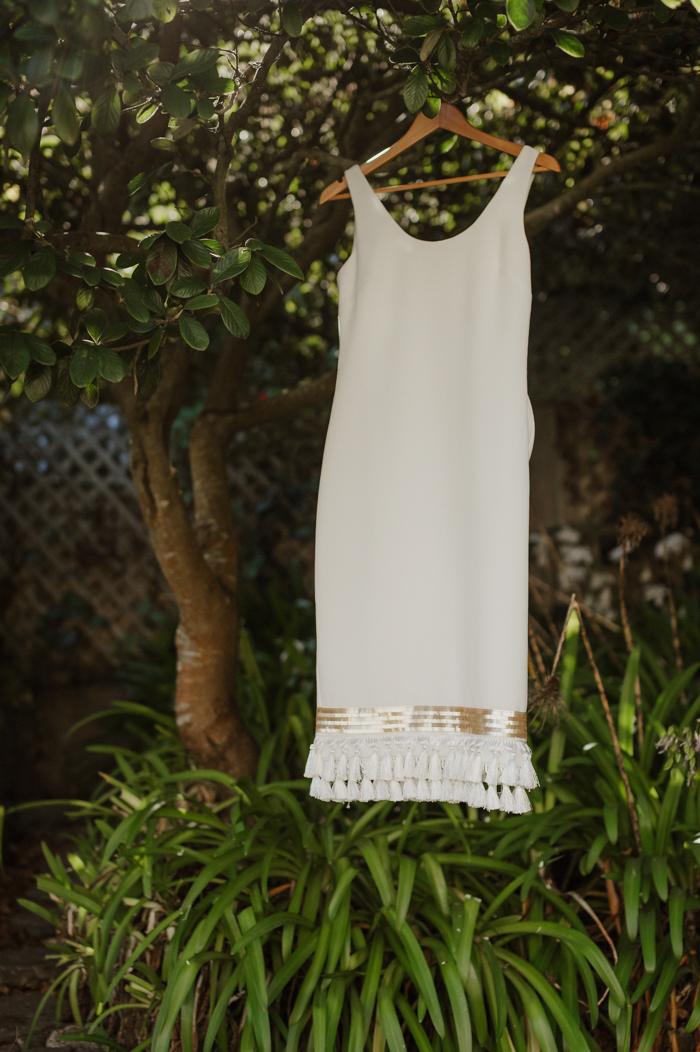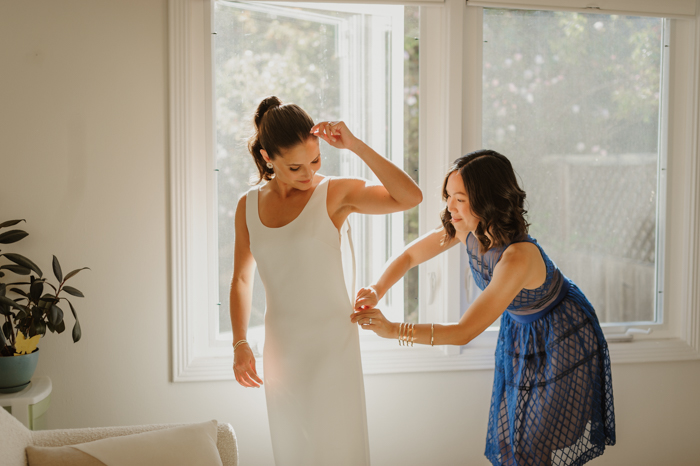 Inspiration for Changing Up Timelines
Rather than spend all of Saturday getting ready, we had our wedding on Friday night. Then we enjoyed Saturday afternoon sailing with our guests on the Bay. It was so special to share our favorite parts of the city with our loved ones and maximize our time together after such a long time apart during COVID.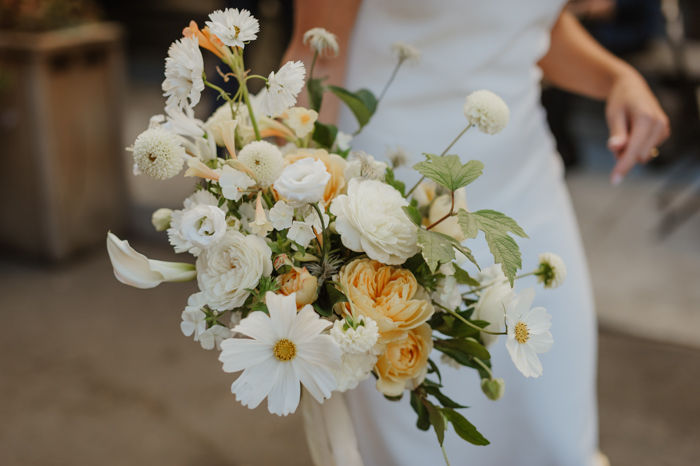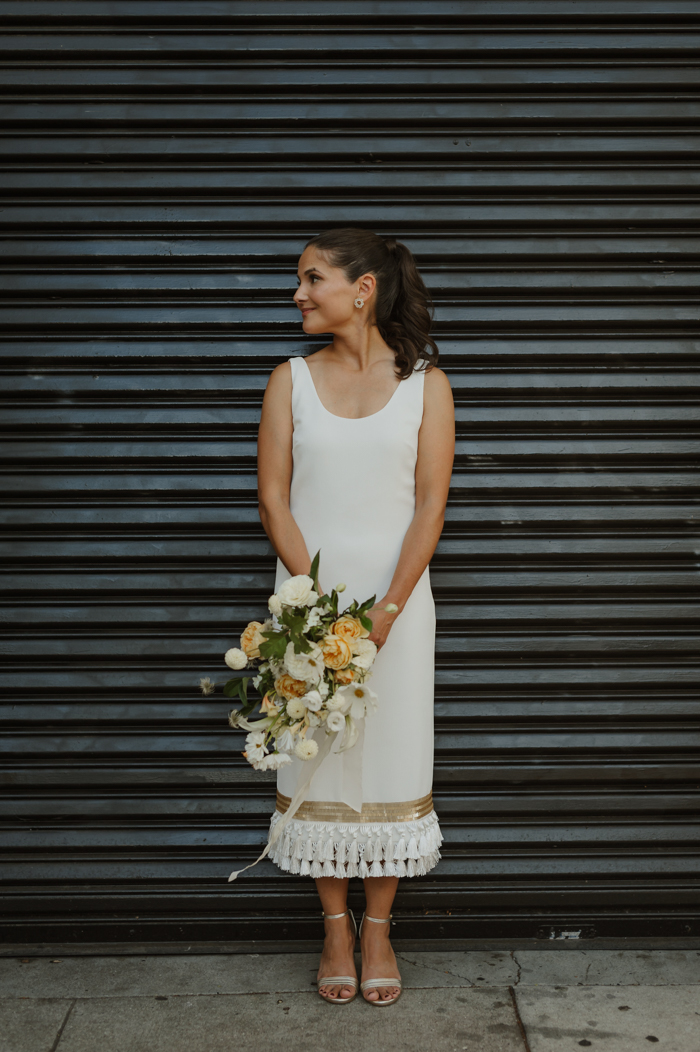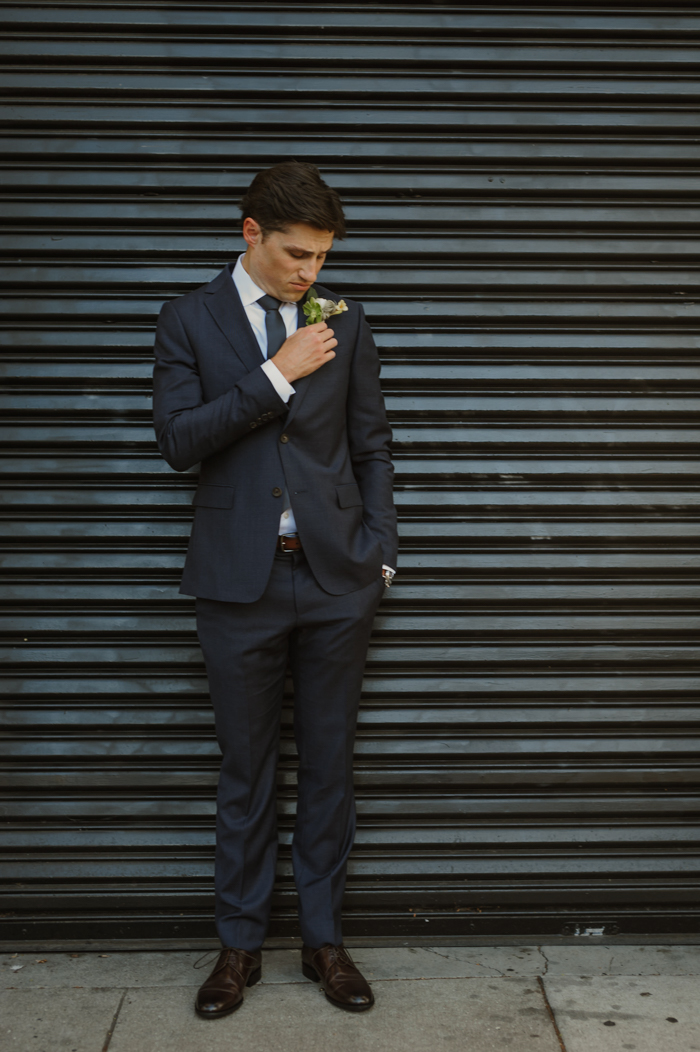 Weather Changes Made Their Stable Cafe Wedding Perfect
The weather was unbelievable! It was a pretty cold and windy summer in San Francisco so we rented a bunch of extra heaters for our guests and warned them to bring extra layers. Turns out the weekend was beautiful—sunny, a light breeze, and warm. I'd bought a white Patagonia jacket as my bridal jacket but didn't end up needing it at all.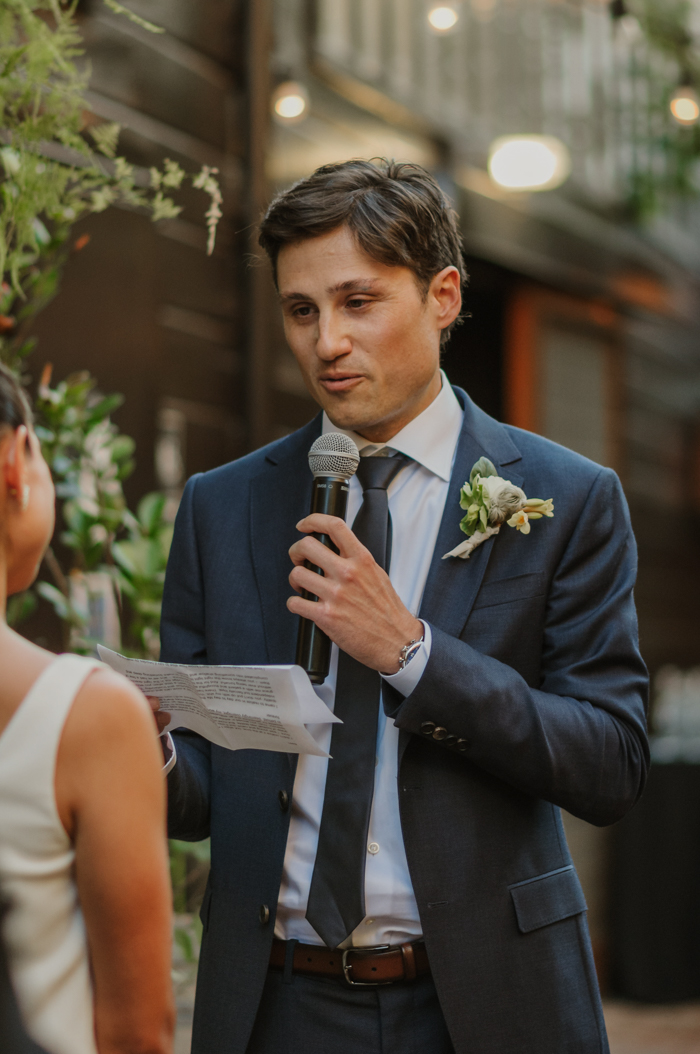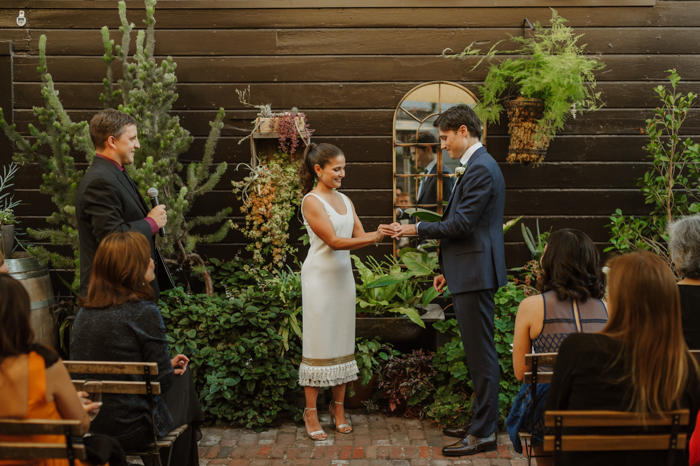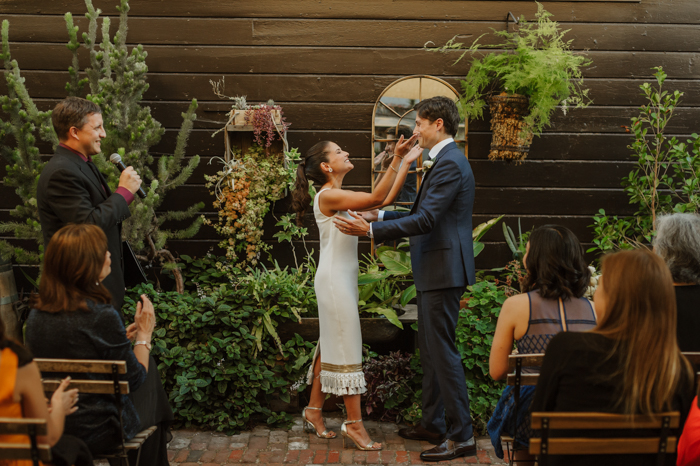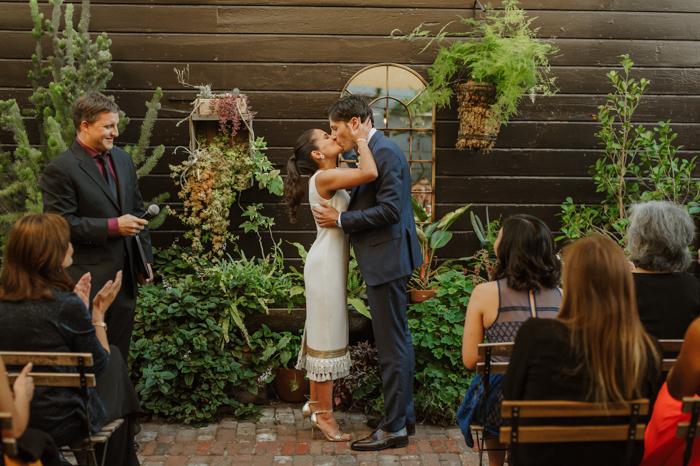 Using Tight Transportation for Cute Photo Ops
We'll never forget squeezing into my sister's car with Patrick, our photographer Erin, and my nephew's empty car seat. It was a bit tight but Erin snapped a couple of adorable photos of Patrick and I crammed in the backseat as we enjoyed some great views of San Francisco on the way down to Stable Cafe.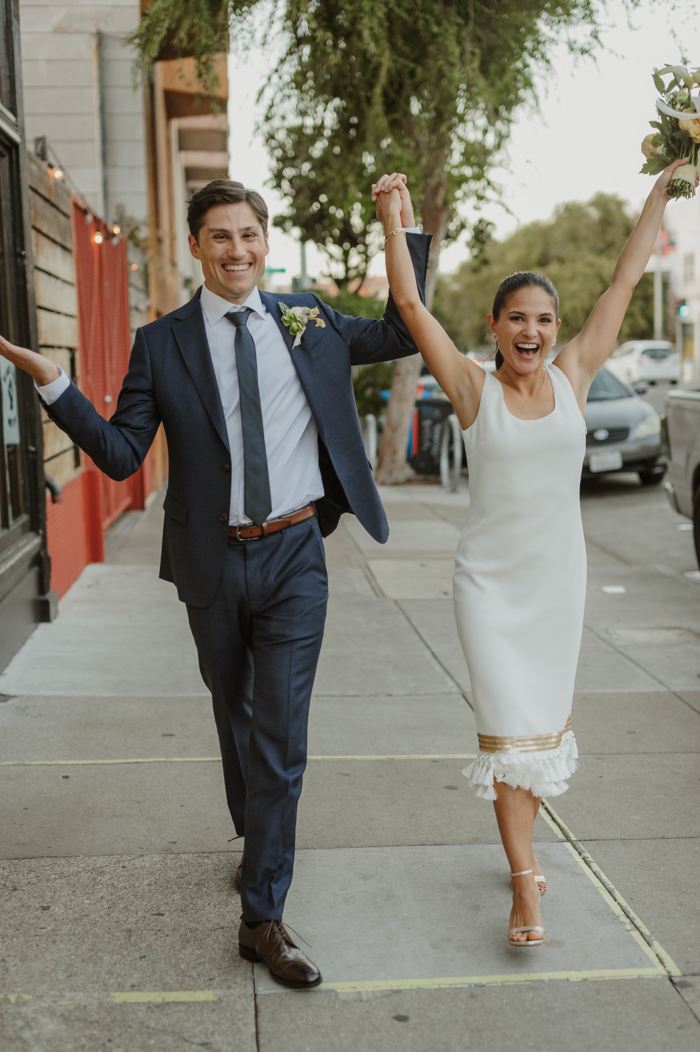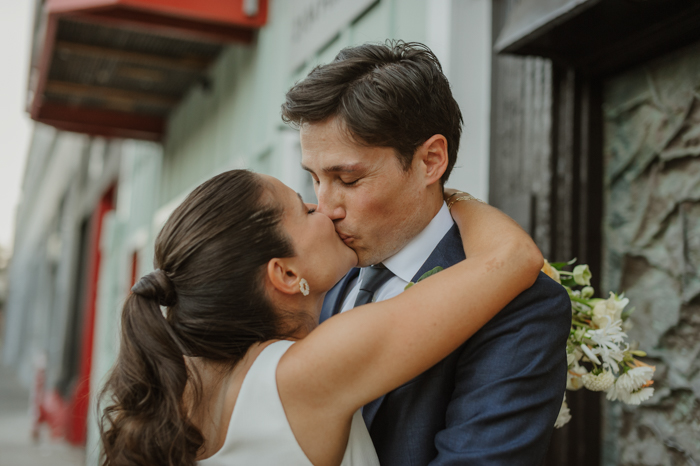 Mixing Up The Wedding Menu
Stable Cafe was beautiful—the food and desserts were amazing. We also had passed appetizers and a taco bar catered by Nopalito. Their carnitas are out of this world and our guests raved about the food for weeks. For dessert, instead of a wedding cake, we went with a cookie bar baked by GoodChildrenSF. We loved the cookies and we enjoyed them with our guests throughout the rest of the weekend. In retrospect, six cookies per guest was a lot. But hey, nobody minds extra cookies!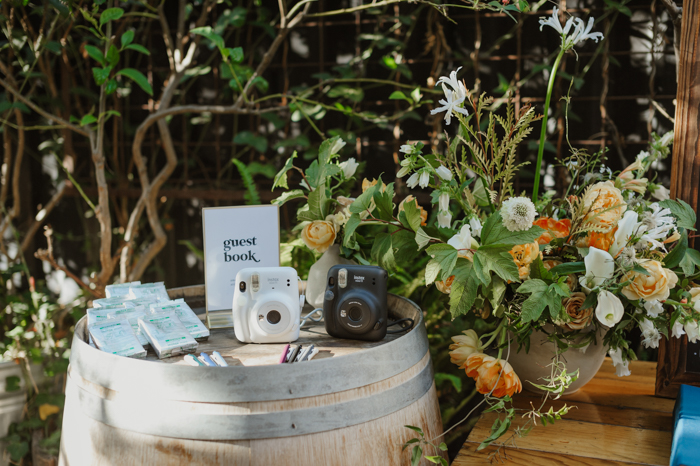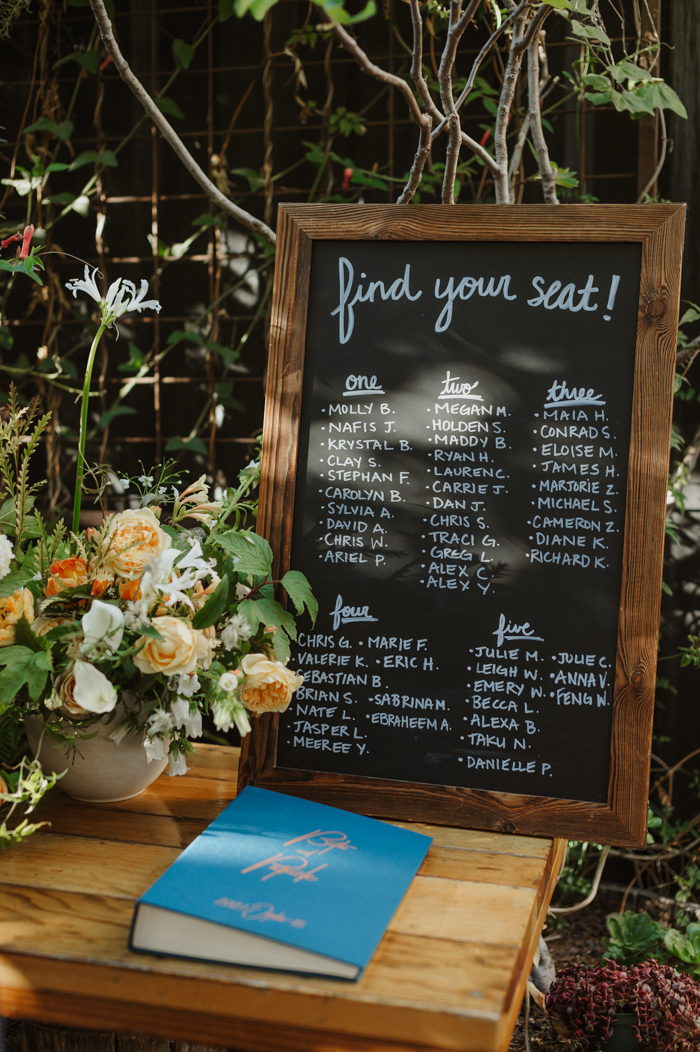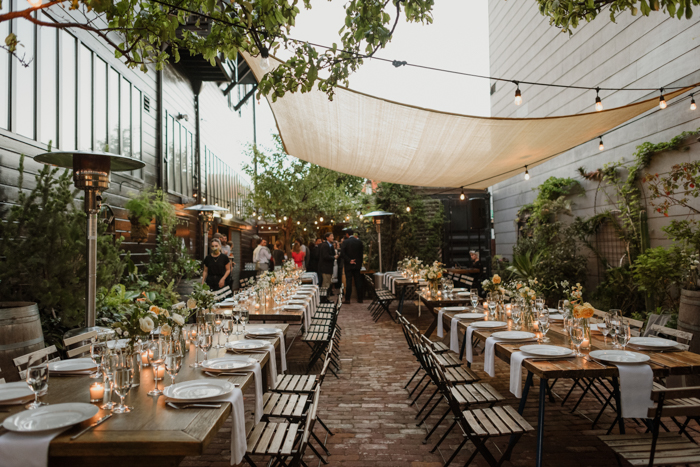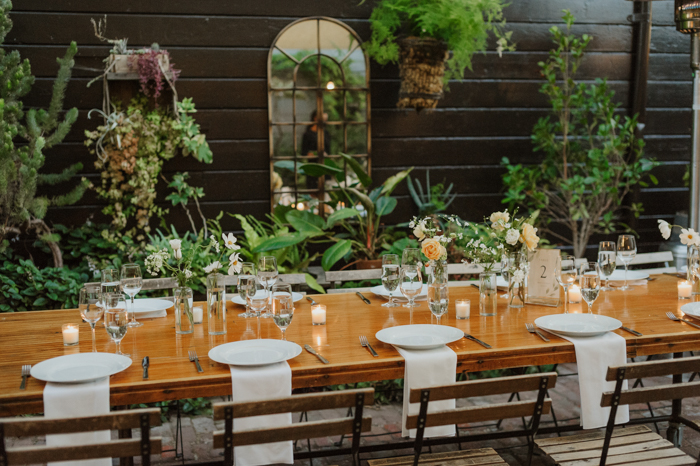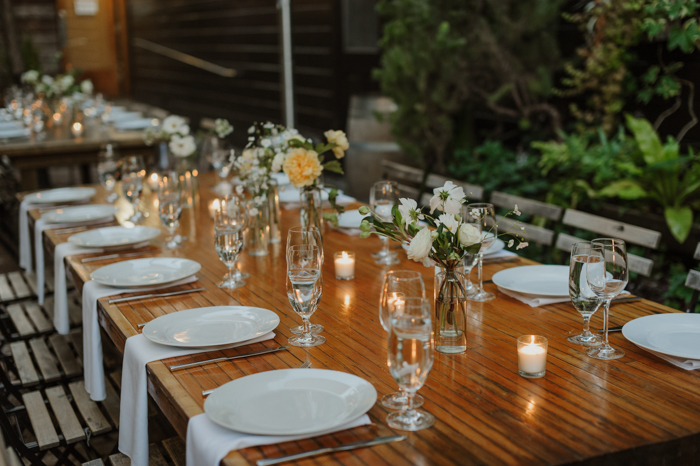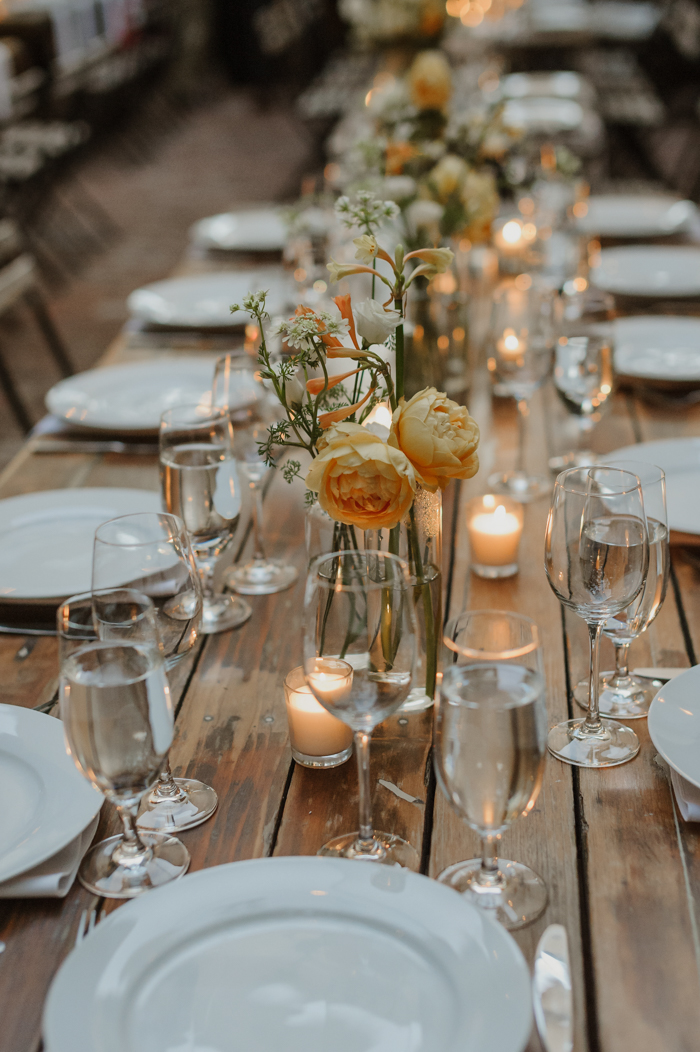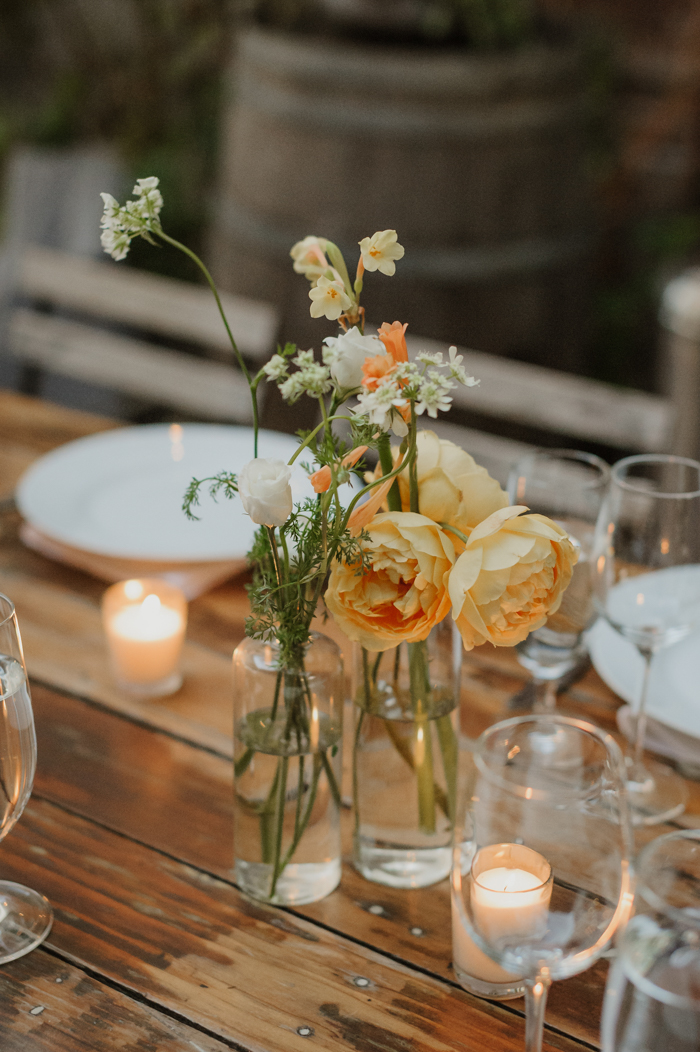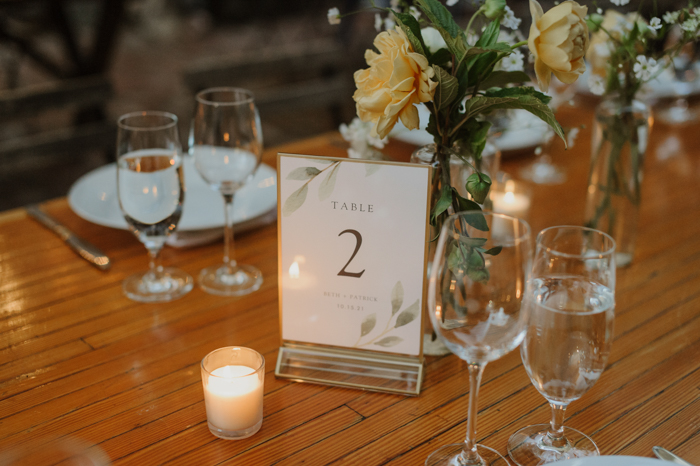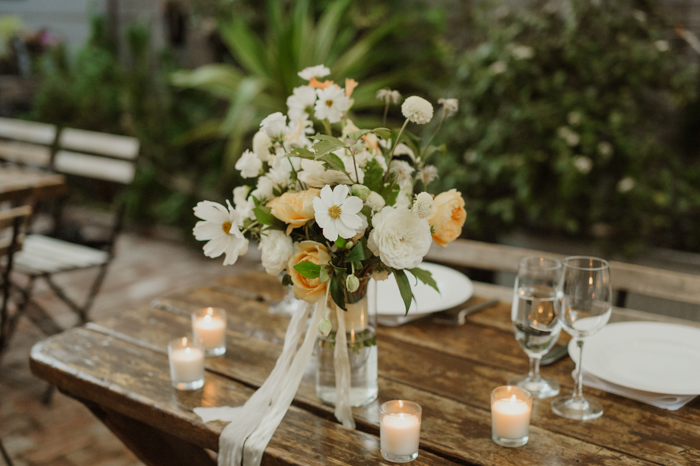 Working With Erin Prado And Vivian Chen Photography
Erin was great. She had a knack for catching the sweetest candid photos and captured the city chic vibe we were going for so well. Vivian Chen was super fast in editing the photos and we love how they came out. Our families all commented on how great the photographs turned out from our big day.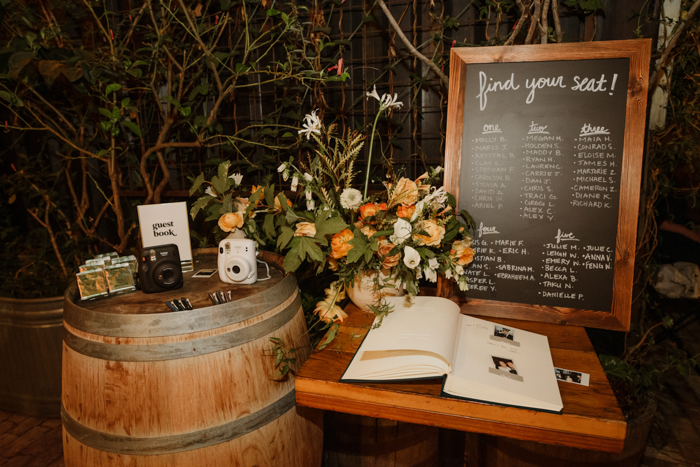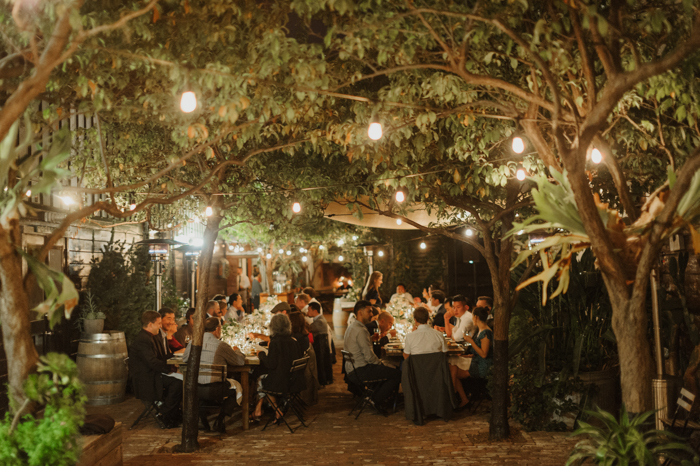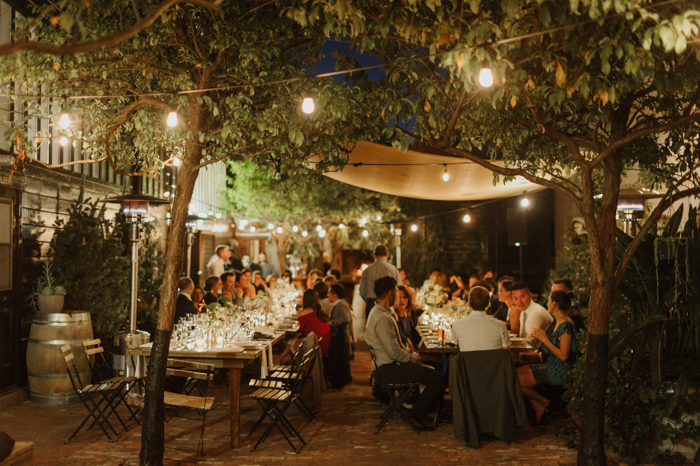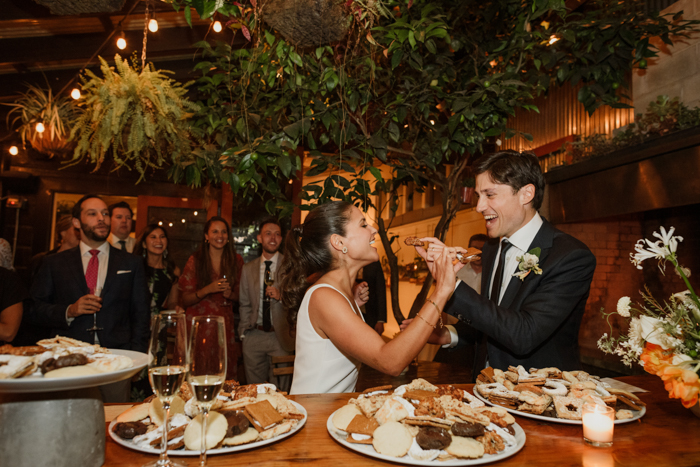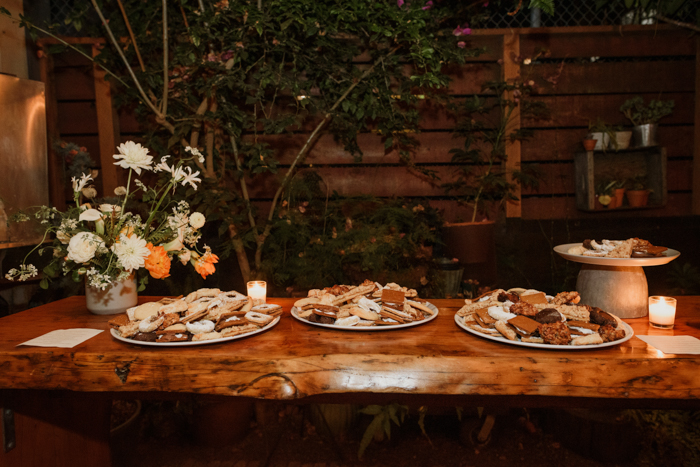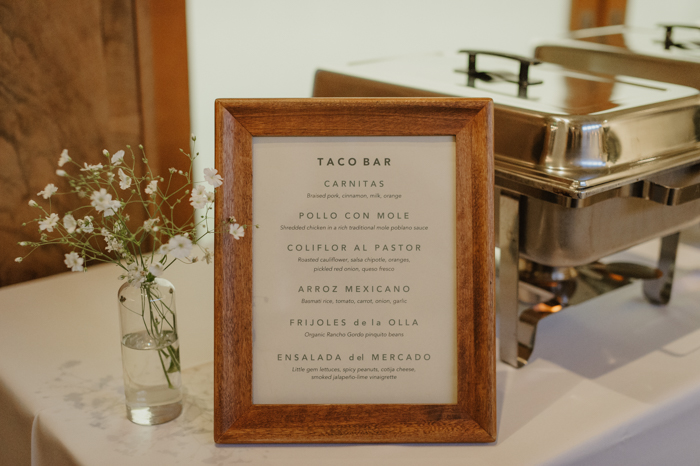 Identify what matters to you and what doesn't at the beginning of planning. Based on those priorities, focus on the things that will bring you joy and just let the small stuff go. Also, pick the right vendors. I am an organized person by nature, but we were really proud of how little stress we had leading up to the event and how seamlessly it all came together in the end. Once we booked our team, everything came together easily because each vendor was great at their job.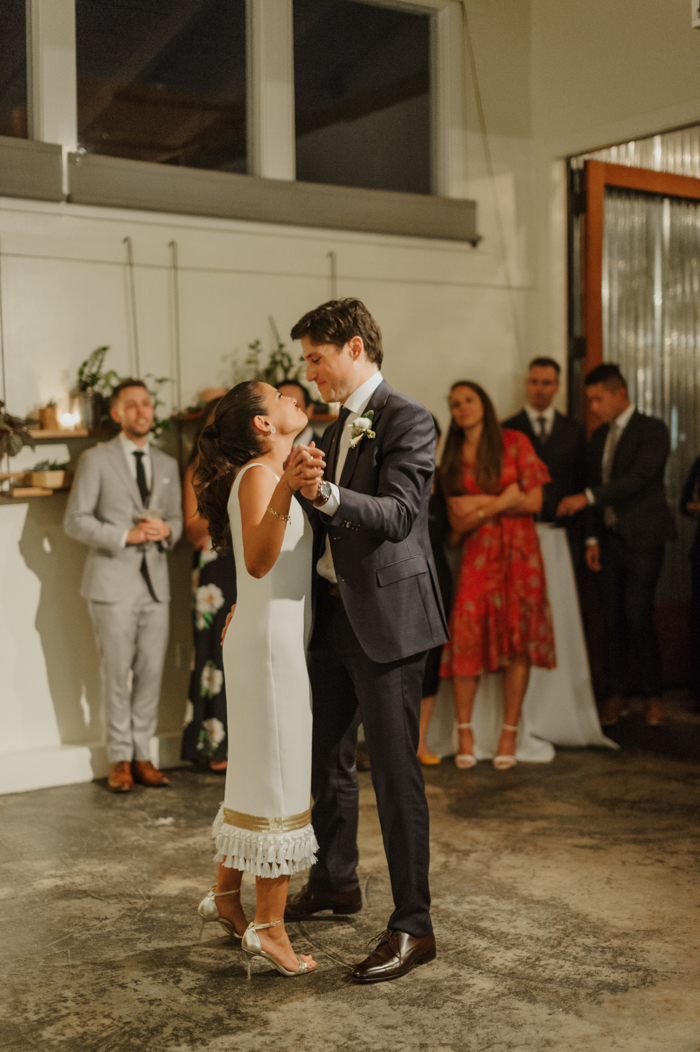 Congratulations to Beth and Patrick on their charming and intimate Stable Cafe wedding. And big thanks to Erin Prado for capturing every sweet and memorable moment of their big day.