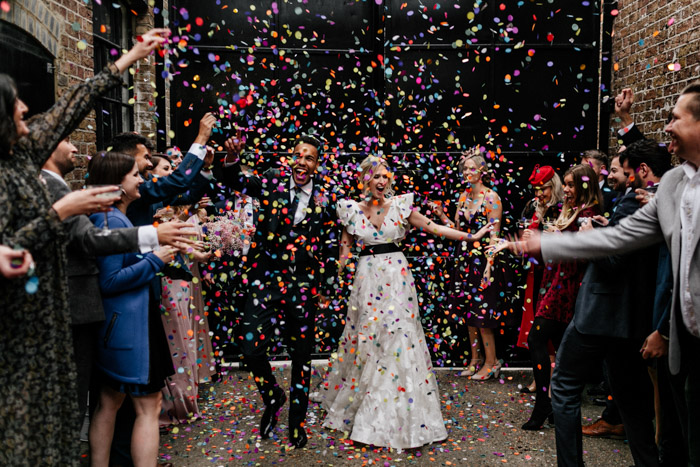 A bold color palette, a colorful confetti entrance, and an epic wedding day playlist assembled by the bride and groom—we can't think of a more exciting way to exchange "I do's." Nikki and Remi's luxurious industrial wedding was a fun-filled day that had us wishing we were singing and dancing along with the guests. 
From the venue to the florals, every detail was organized by the couple with intentionality in mind. The Loft Studios London—a refurbished Victorian warehouse event space with jaw-dropping vaulted ceilings and exposed brick—proved to be the perfect space for a large yet intimate celebration. The couple dreamed of colors as bold as their love and the floral arrangements, by Wild Renata Flowers, didn't disappoint. 
We're grateful photographer Epic Love Story captured every detail and laugh from this cool, colorful, and luxurious industrial wedding. Get your Pinterest boards ready because this inspo-rich London celebration is sure to spark wedding planning creativity.
The Couple:
Nikki and Remi
The Wedding:
London, United Kingdom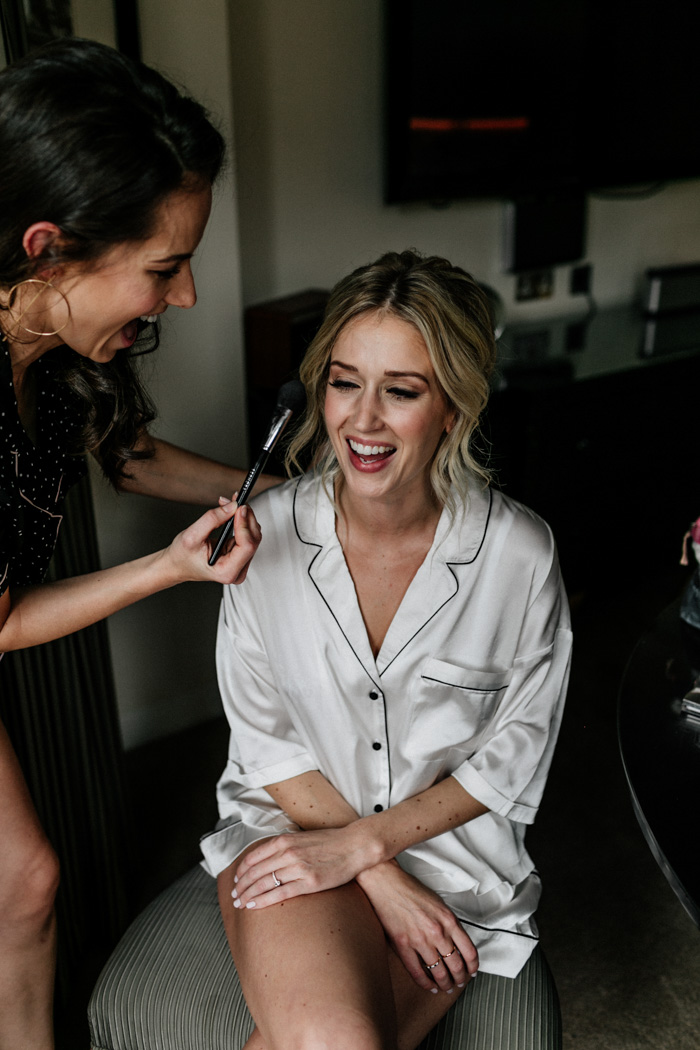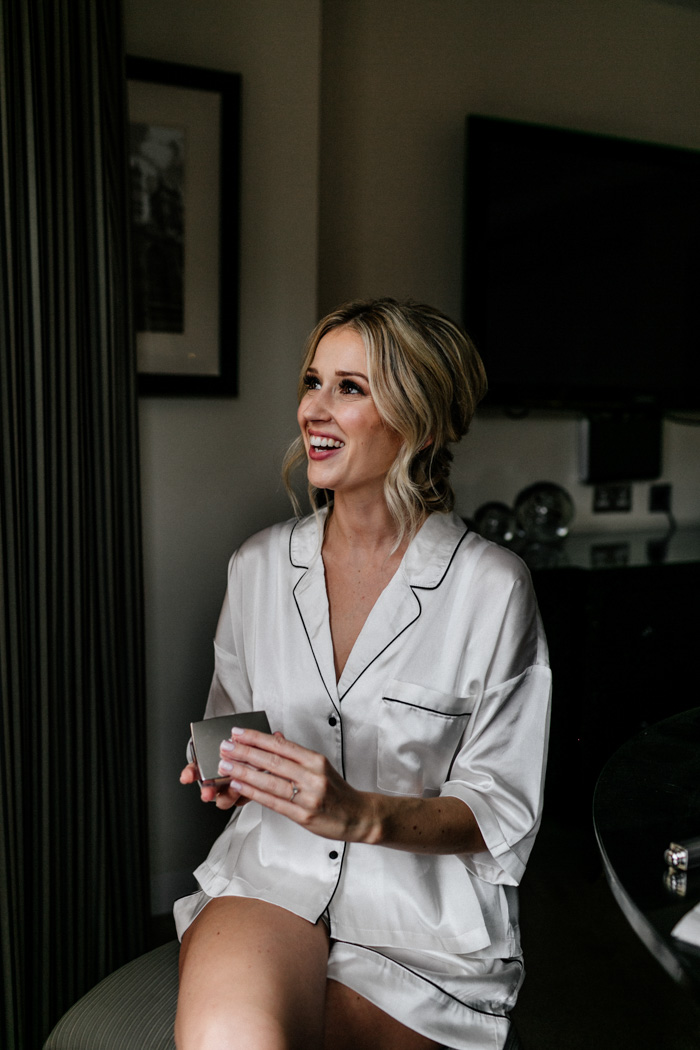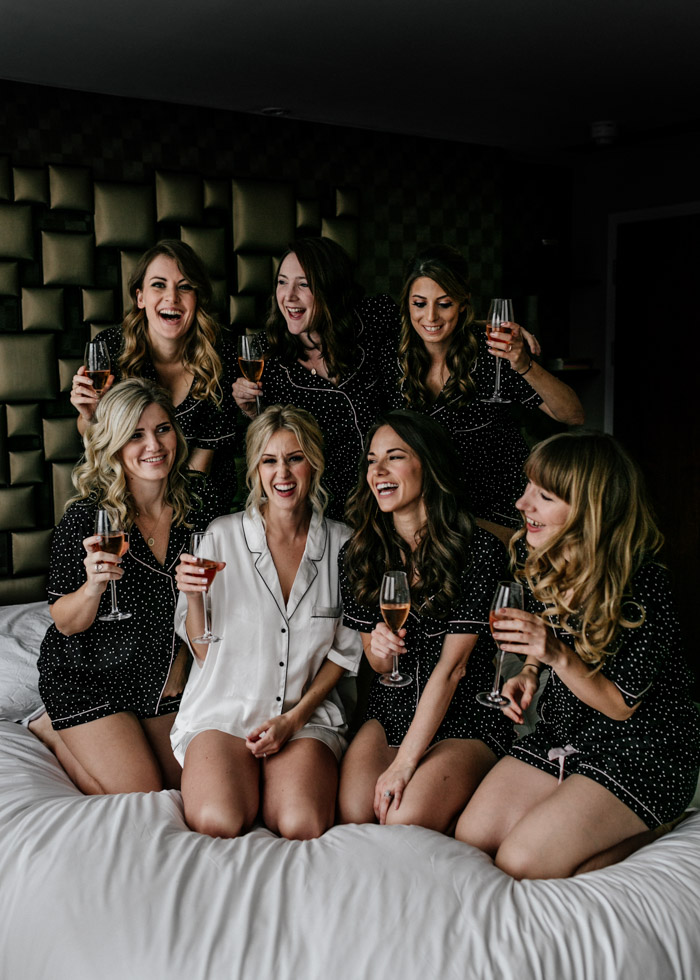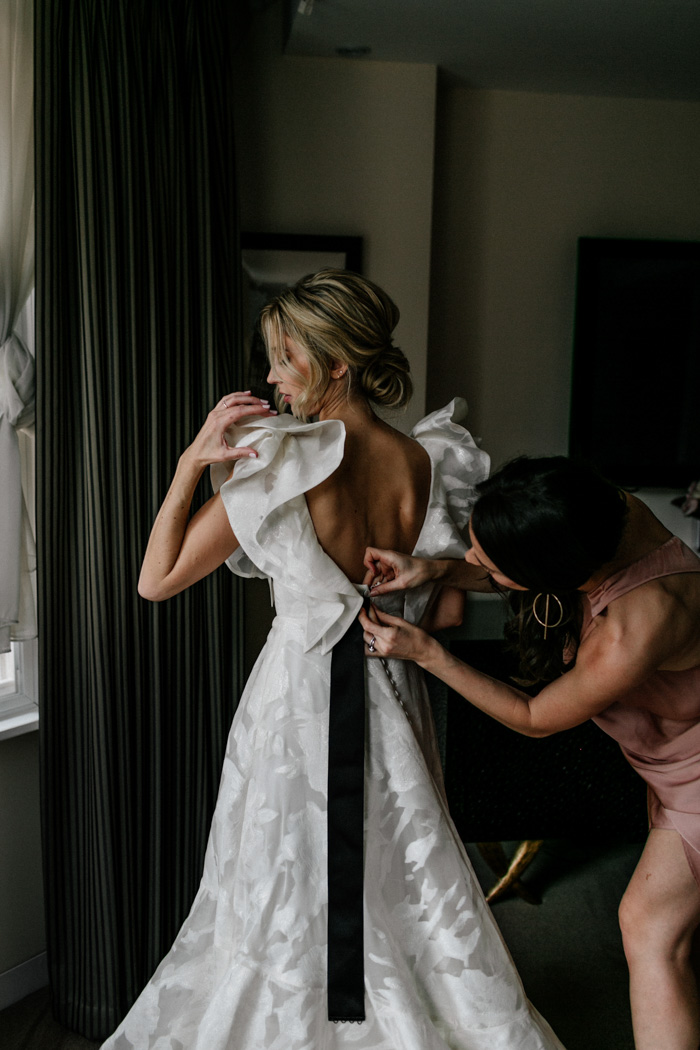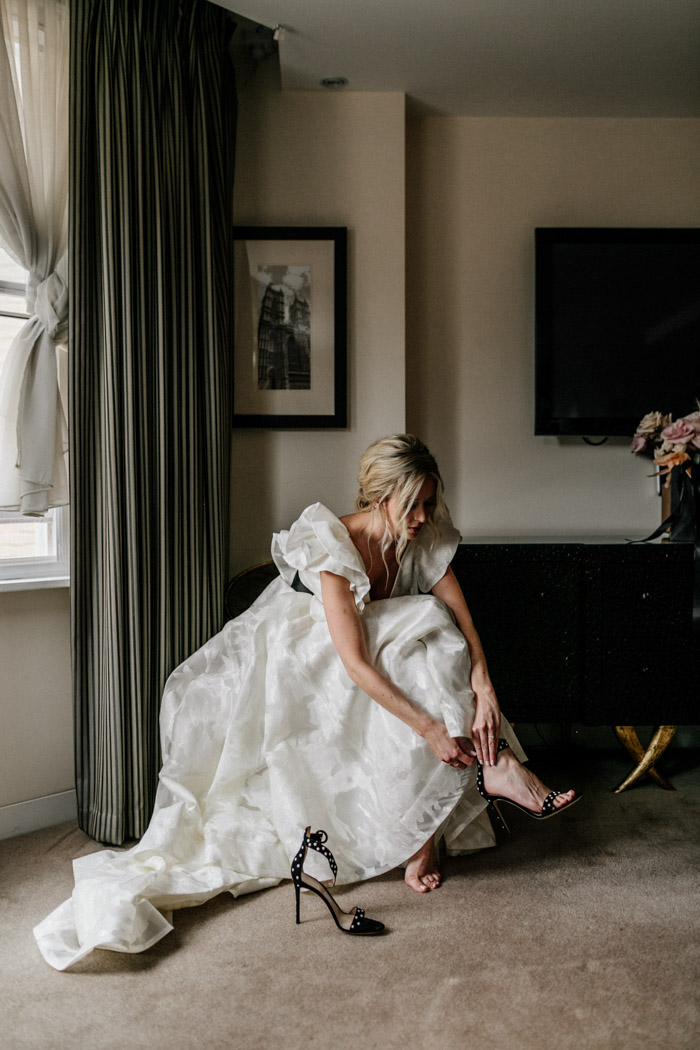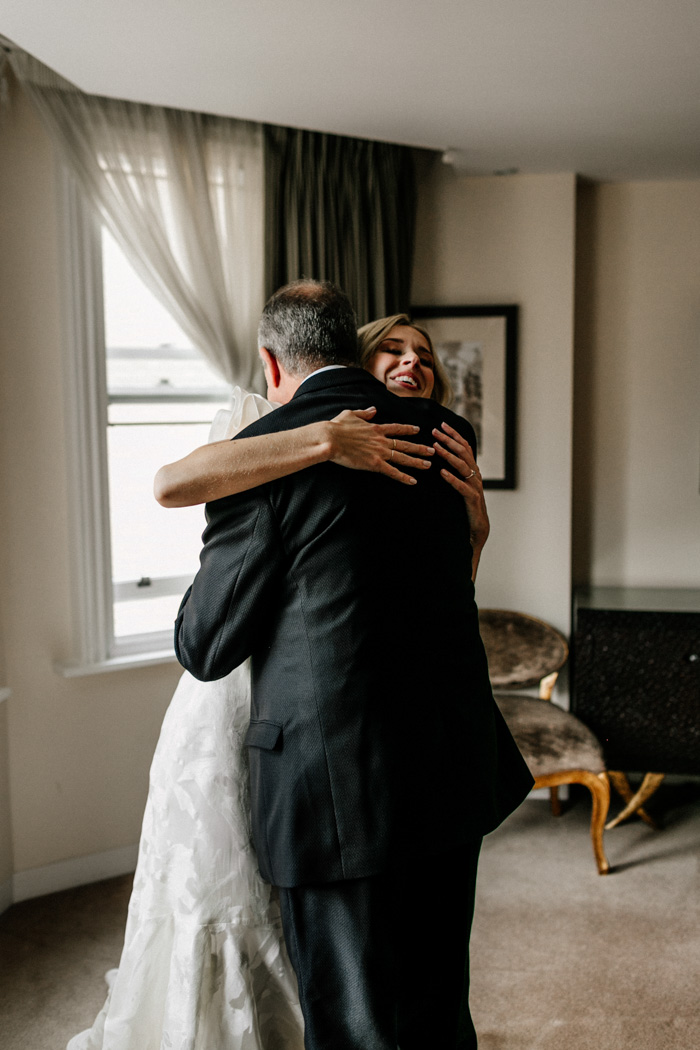 How To Personalize Your Wedding On A Budget
Our advice is to carefully process the why behind every added detail, during the wedding planning process. Is this something you'll notice on the day or are you doing it just because you think you should? We consistently took time to re-assess if things were really what we wanted. Small details can add a lot to the day but they can also be expensive. We decided to trade favors, formal postal invitations, and a big expensive cake for more memorable wedding day details picked by each of us. I can honestly say that there isn't one detail I regret.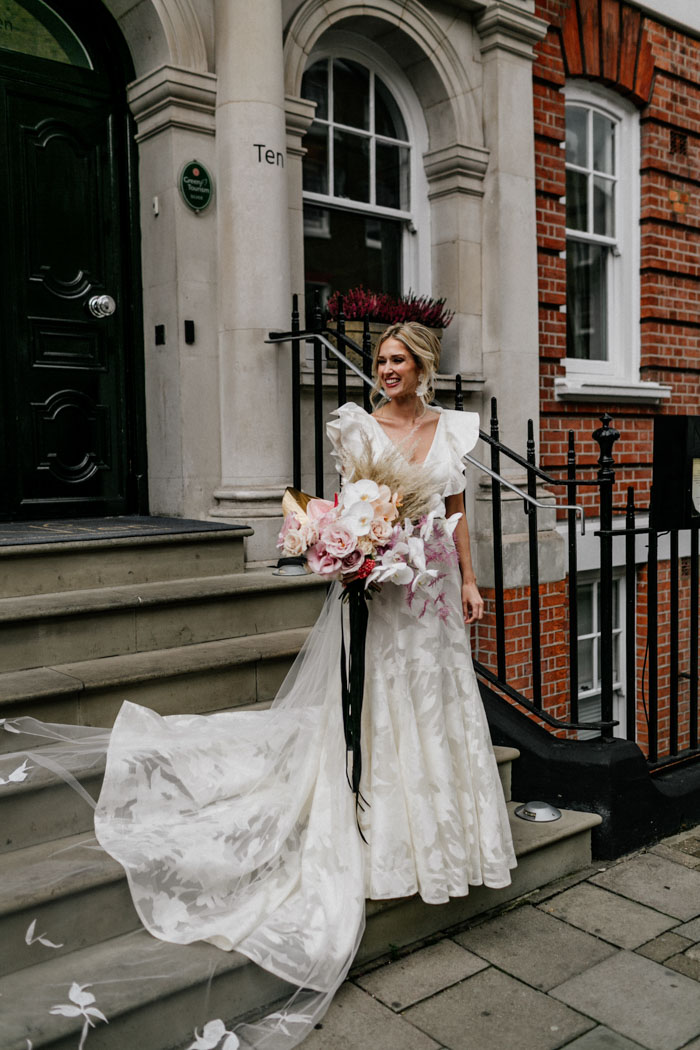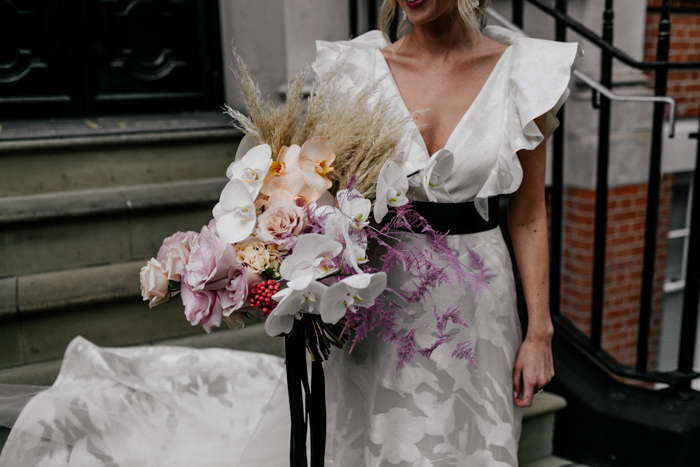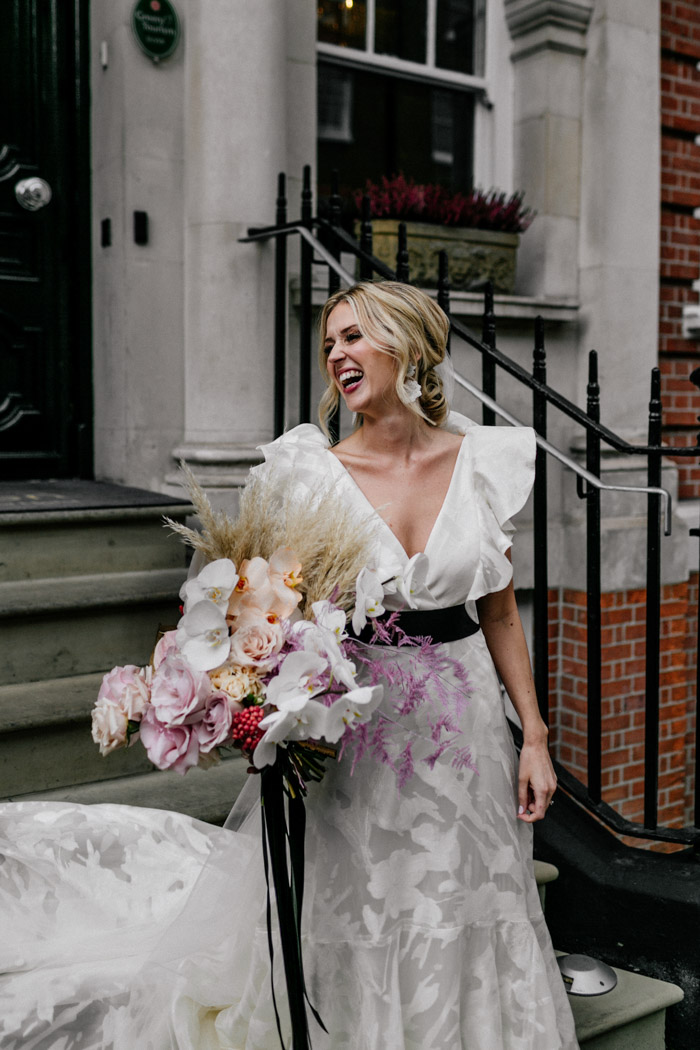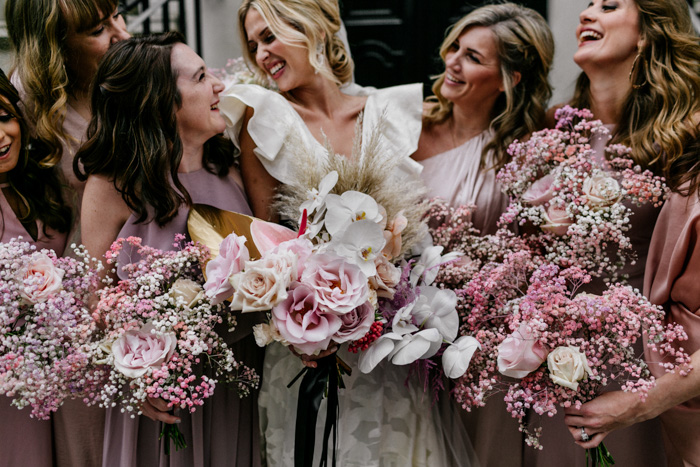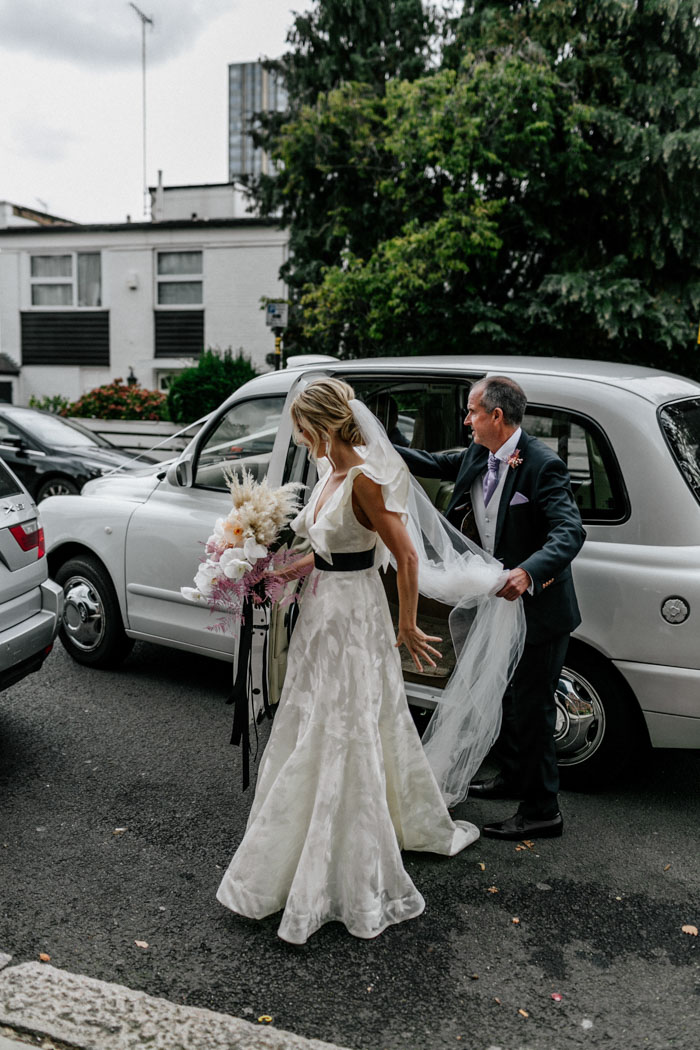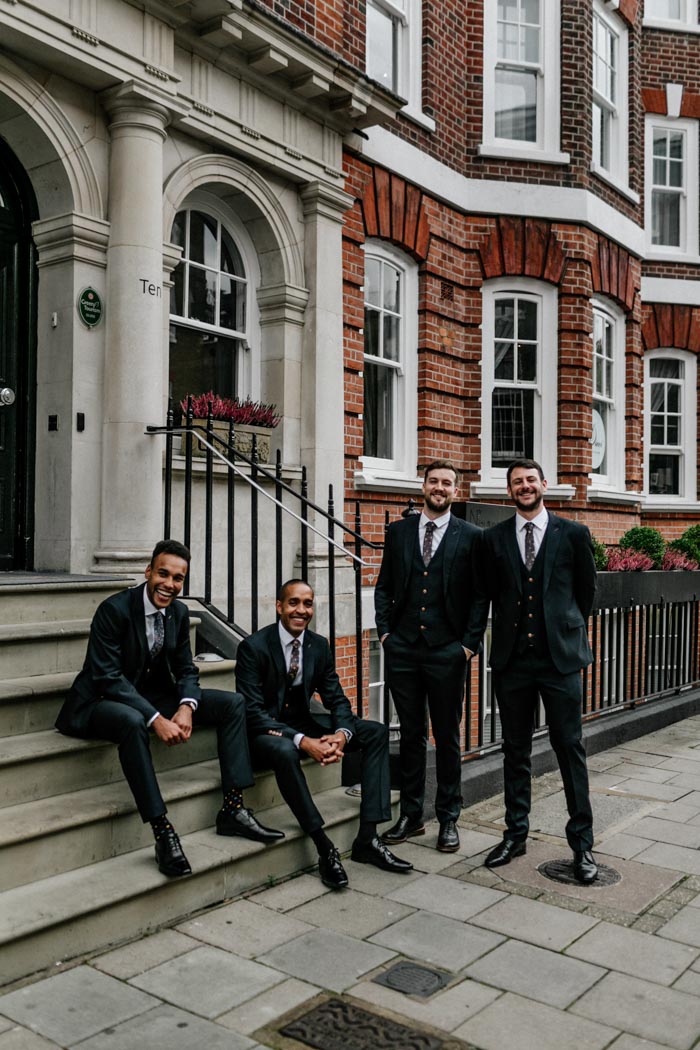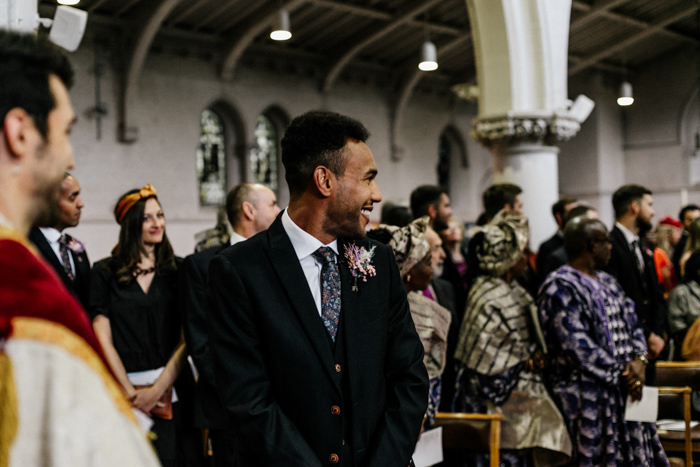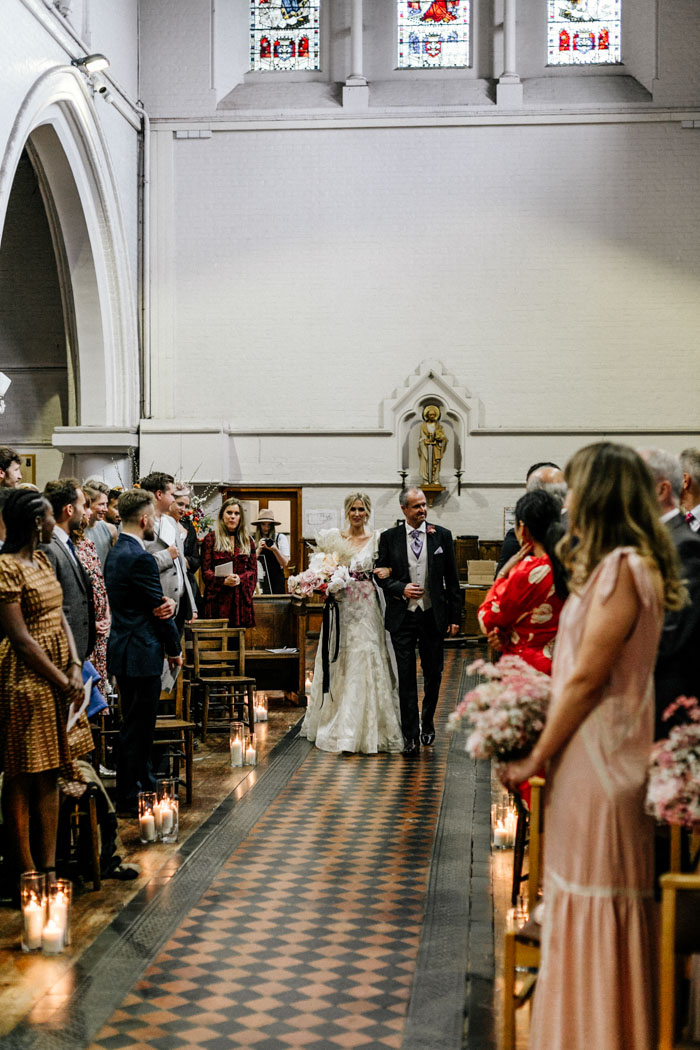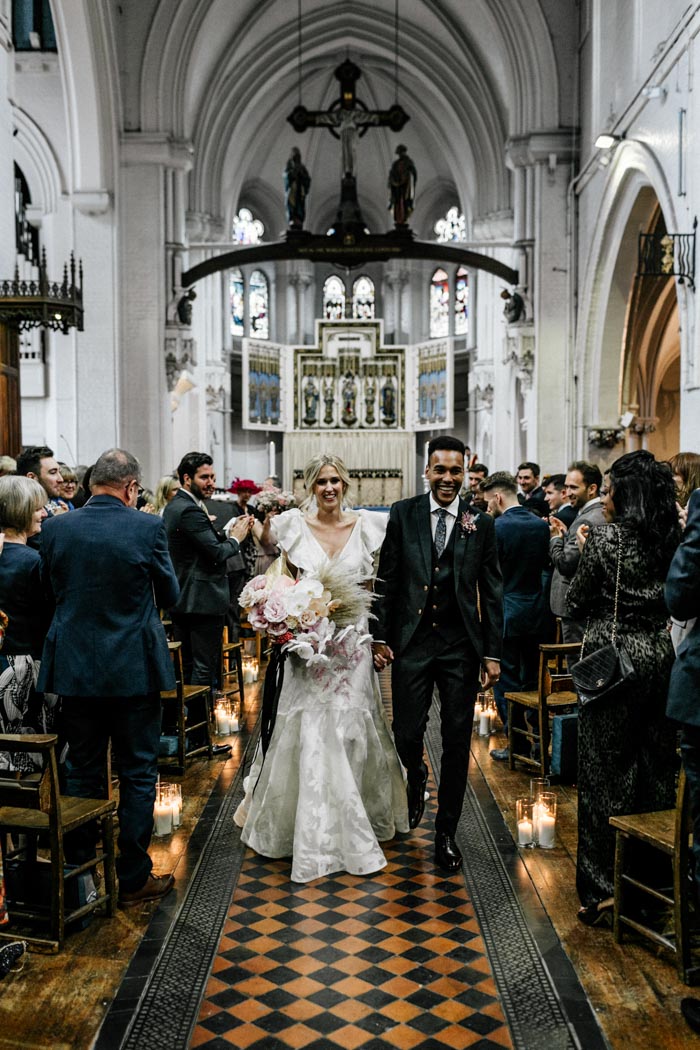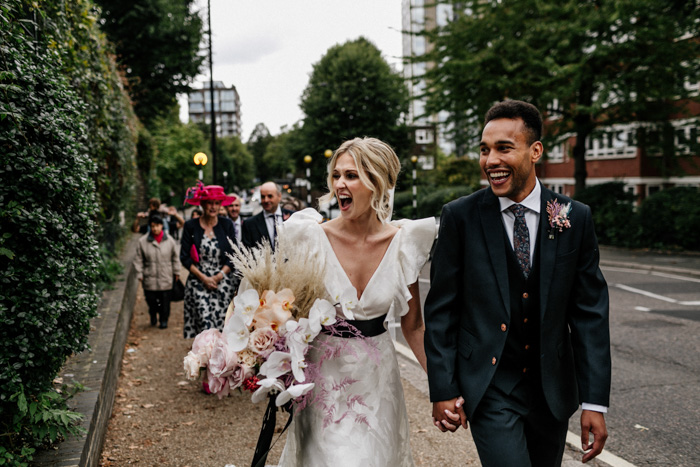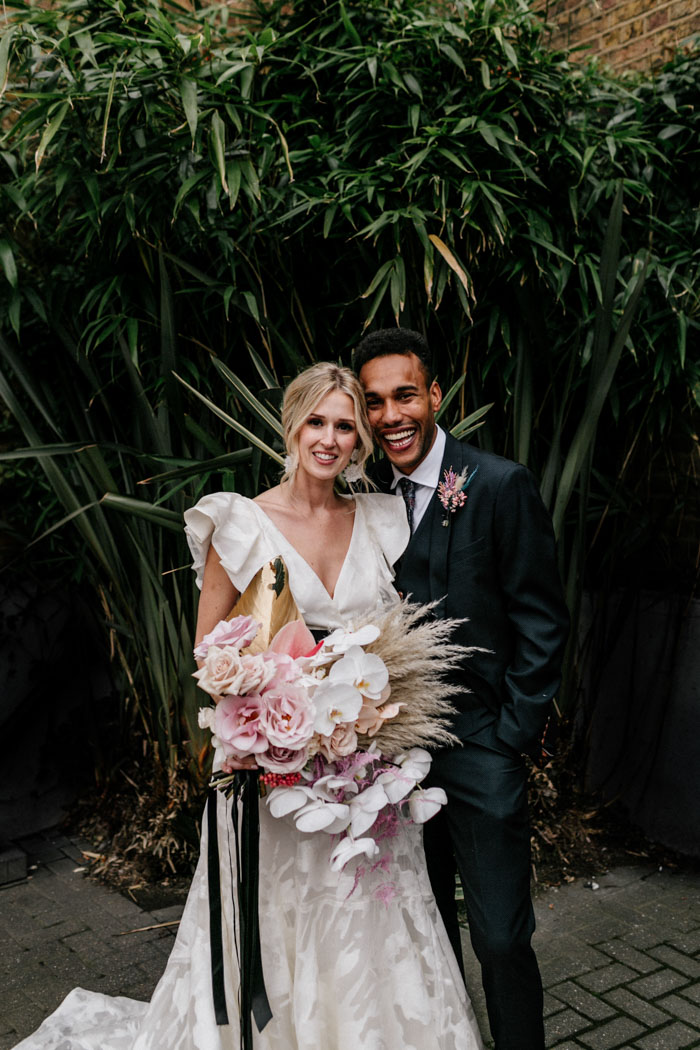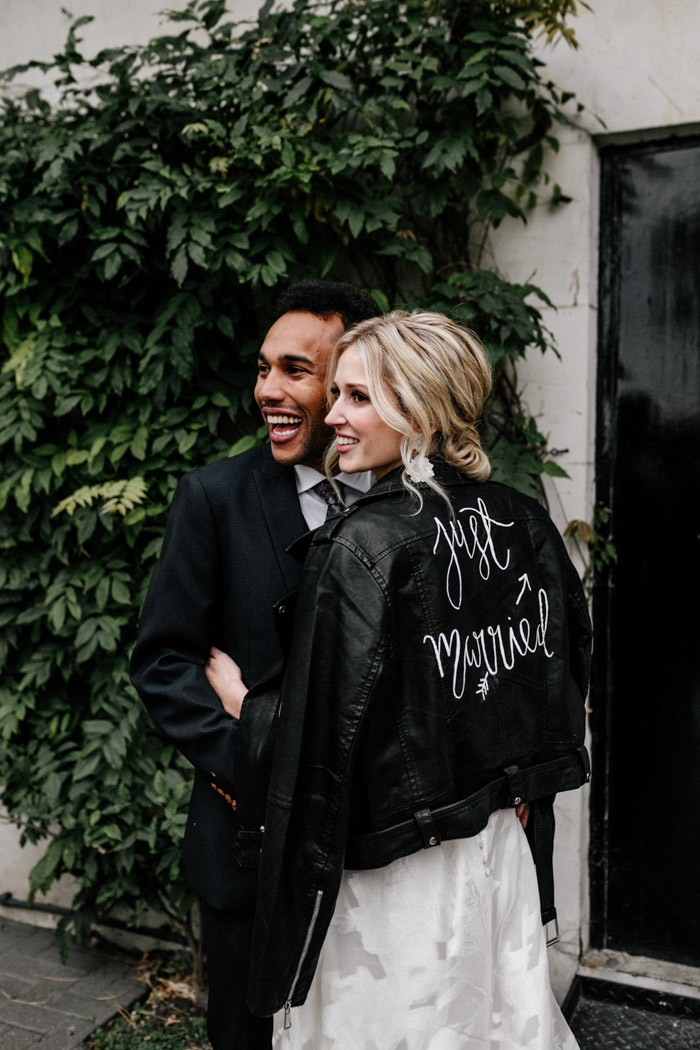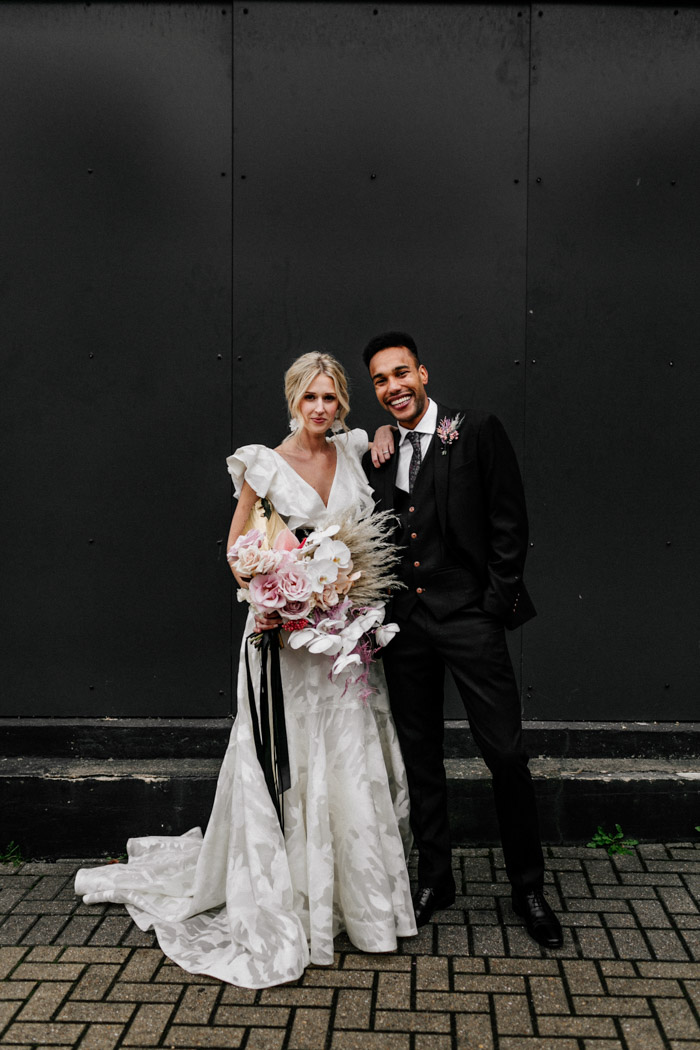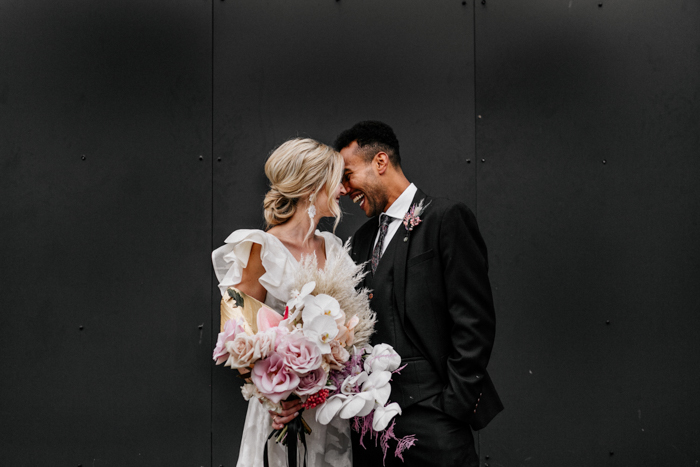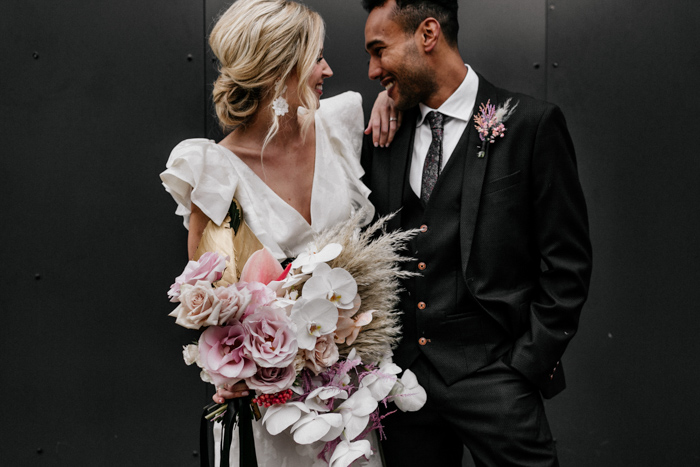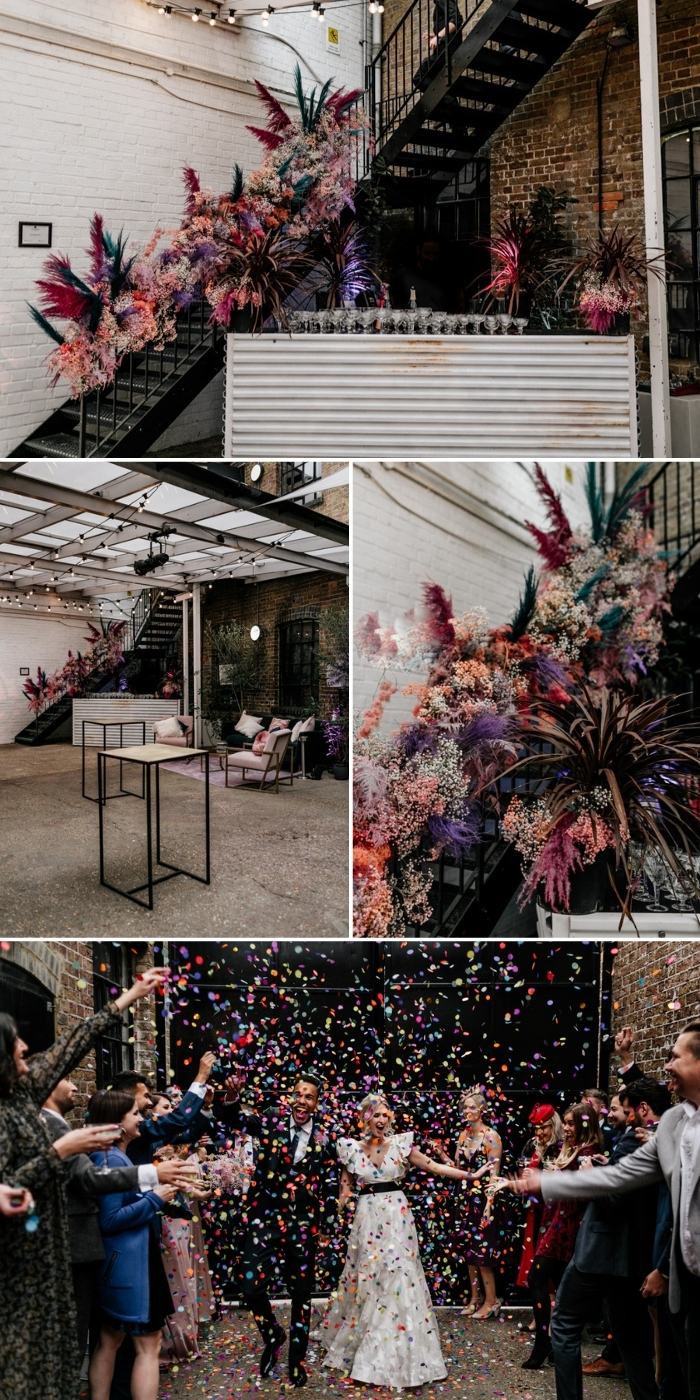 A Luxurious Industrial Wedding With Epic Entrances 
It's difficult to pick just one memorable moment of the day, so we've selected two. The first being our venue entrance to Tubthumping by Chumbawamba. Our guests were dancing as everyone threw confetti. The second being our dinner entrance where the whole room sang along to Dancing in the Moonlight by Toploader. We loved spending hours working out songs and playlists for the day. Seeing everyone laughing, singing and dancing together was an incredible experience.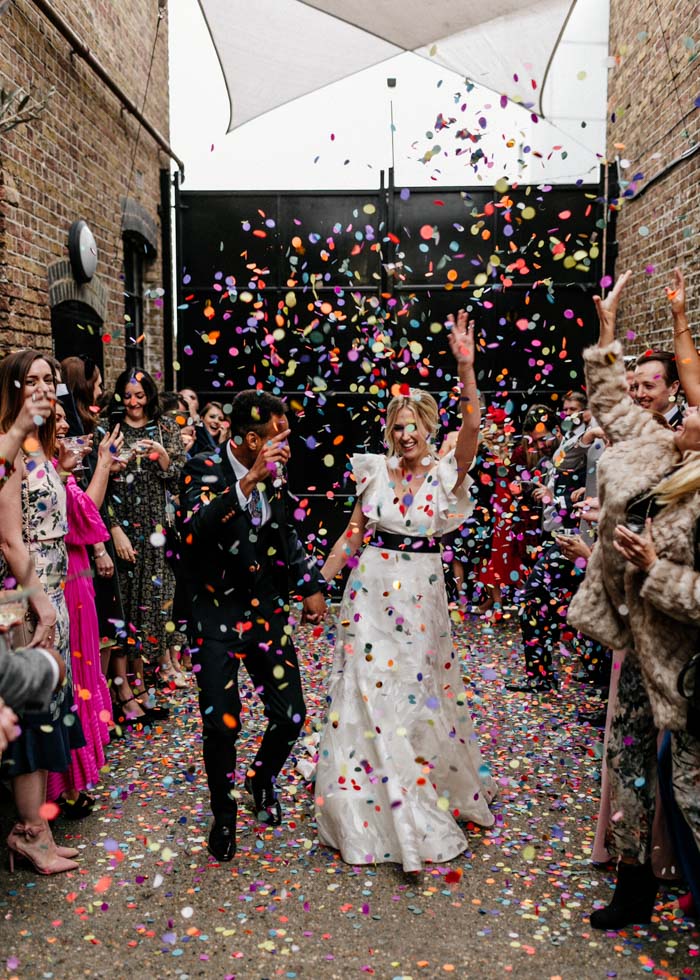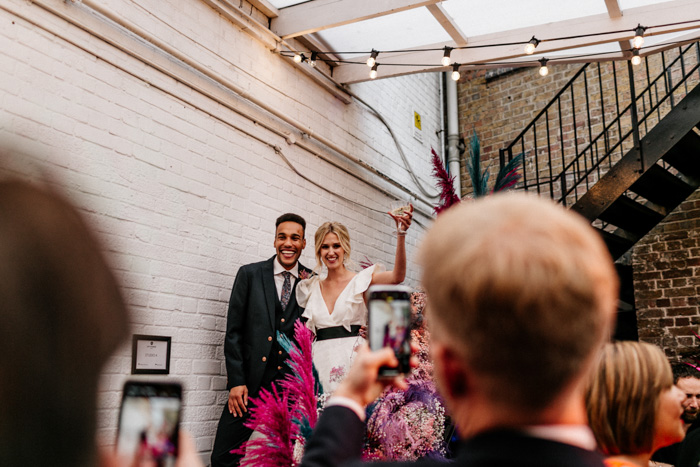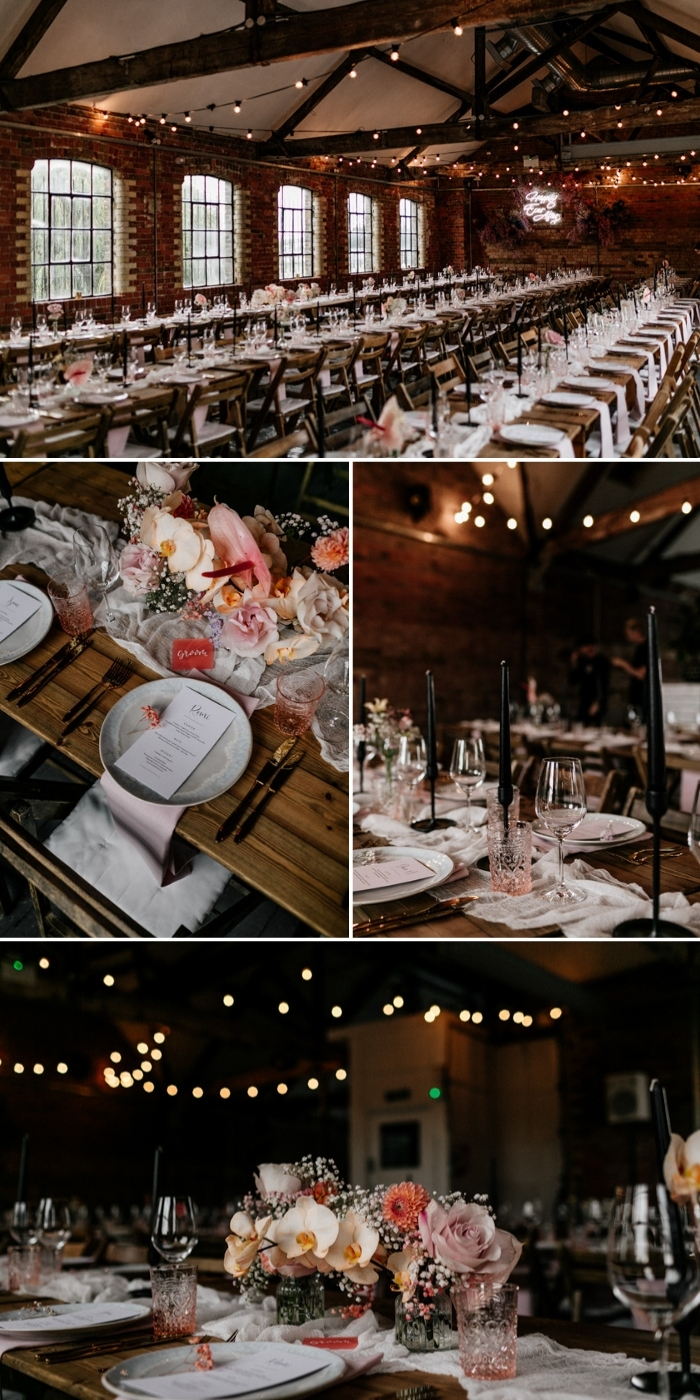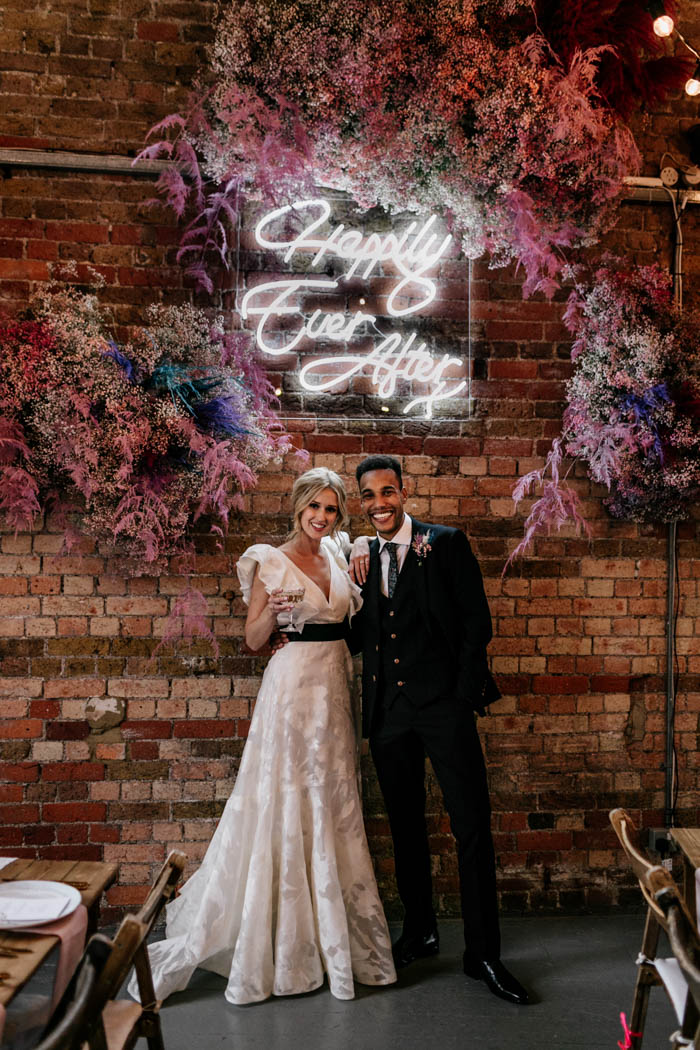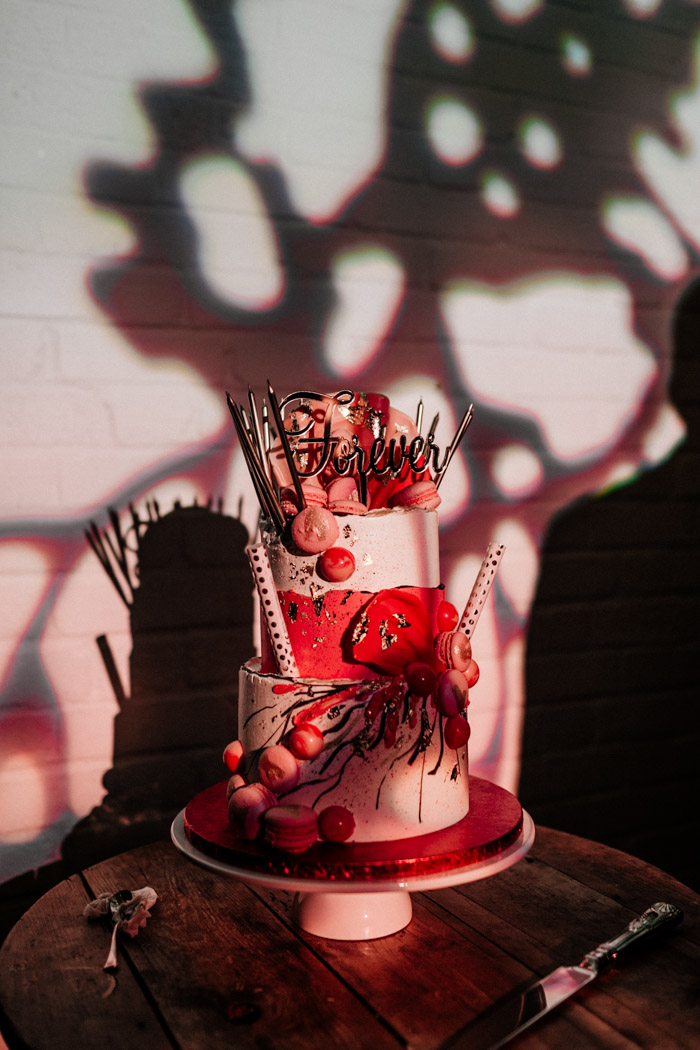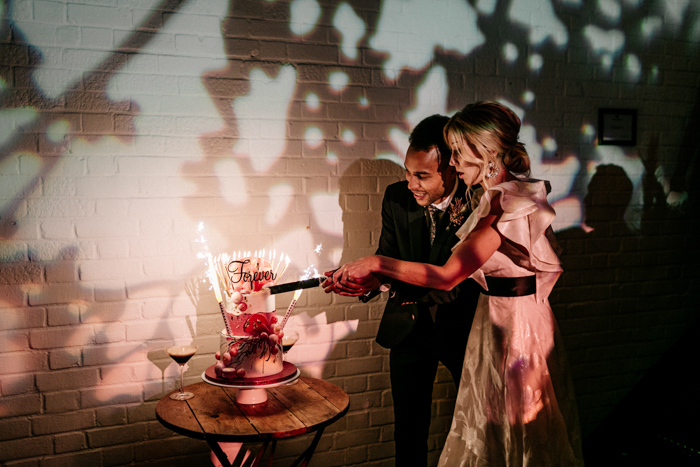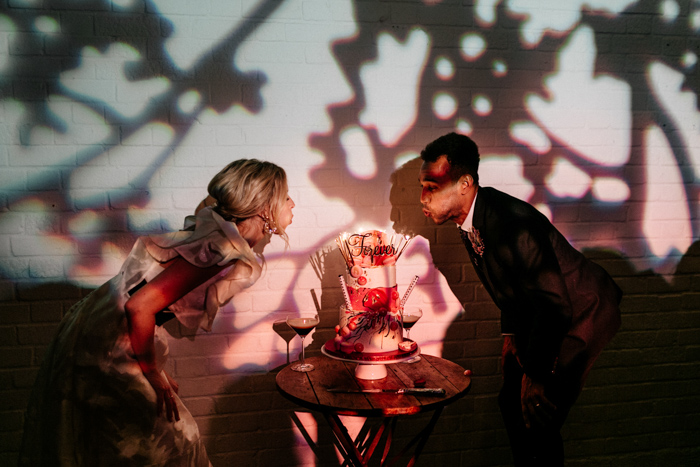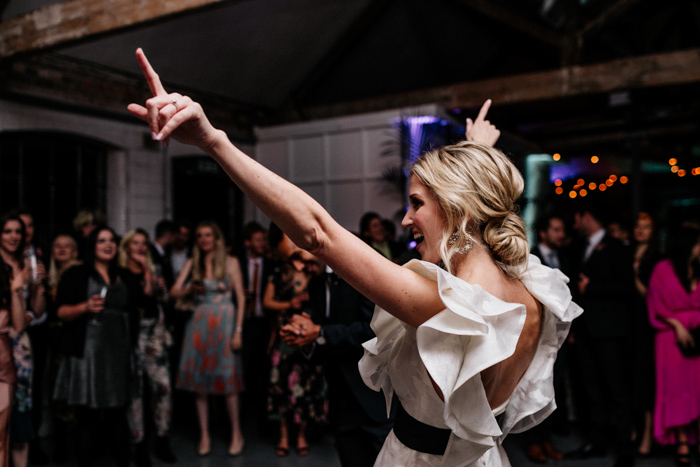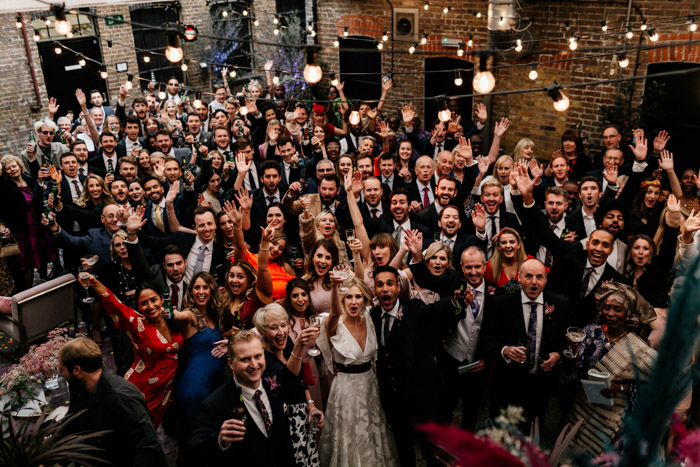 Nikki and Remi—with the help of their talented wedding vendors—brought to life a celebration that was both elegant and fun. The best of both worlds. We're thankful photographer Epic Love Story was there to capture every memorable moment that made this luxurious industrial wedding so unique. 
If you're dreaming up a wedding with bold colors but don't know where to begin, we've got you covered. Start by curating a wedding mood board, then check out these inspo-worthy tropical color palettes that are sure to add a fun touch to any celebration.
The post Cool, Colorful, And Absolutely Luxurious Industrial Wedding Celebration appeared first on .