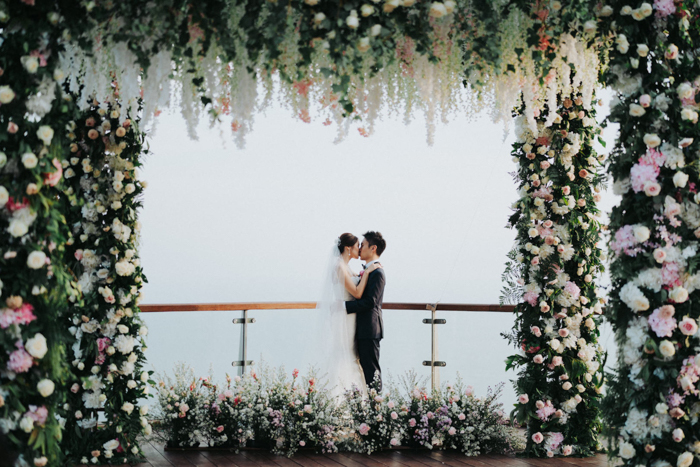 This dazzling traditional outdoor wedding proves that traditional doesn't mean sacrificing unique, personalized, and unforgettable details. Diana and Tom, with the help of their wedding planner Avavi Bali Weddings, designed their dream wedding with intentionality in mind—every detail having a powerful purpose. With good food, entertainment, and jaw-dropping water-front views you can't go wrong. Not to mention the fun-filled party that ended the night and kicked this couple's marriage off with a bang. Literally and metaphorically—with fireworks lighting up the sky and the smiles on the guests faces, many of whom had traveled from all over the world. 
Photographer Terralogical did an incredible job snapping memories that will last long beyond Diana and Tom's wedding day.
More From The Event Planner On Bringing To Life This Dazzling Wedding
The Bride, Diana, who loves details and design was fully involved in planning her big day and made sure every detail had special meaning! Together with her wedding planner Elisabeth from Avavi Bali Weddings and the wedding decorator Diane & Catharina from Bali Event Styling they brought it all to reality.
Before the actual wedding ceremony, the bride and groom participated in a traditional Chinese tea ceremony with their parents and family held at the villa located in the resort. The tea ceremony highlighted the importance and meaning of family. The actual meaning behind serving tea is to honor honoring God, grandparents, and their parents. 
The Couple:
Diana and Tom
The Wedding:
Badung, Bali, Indonesia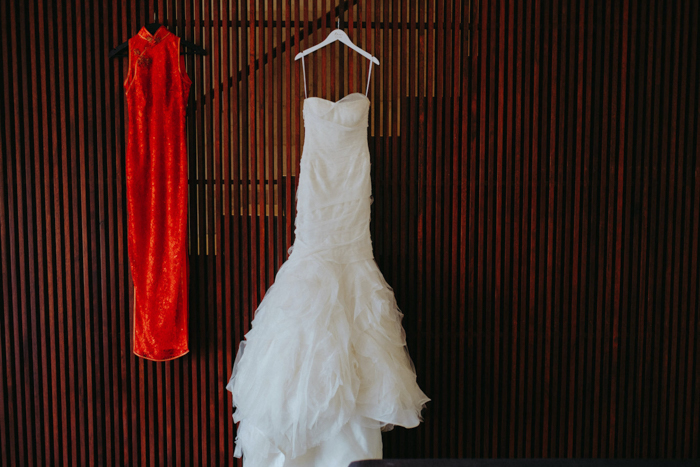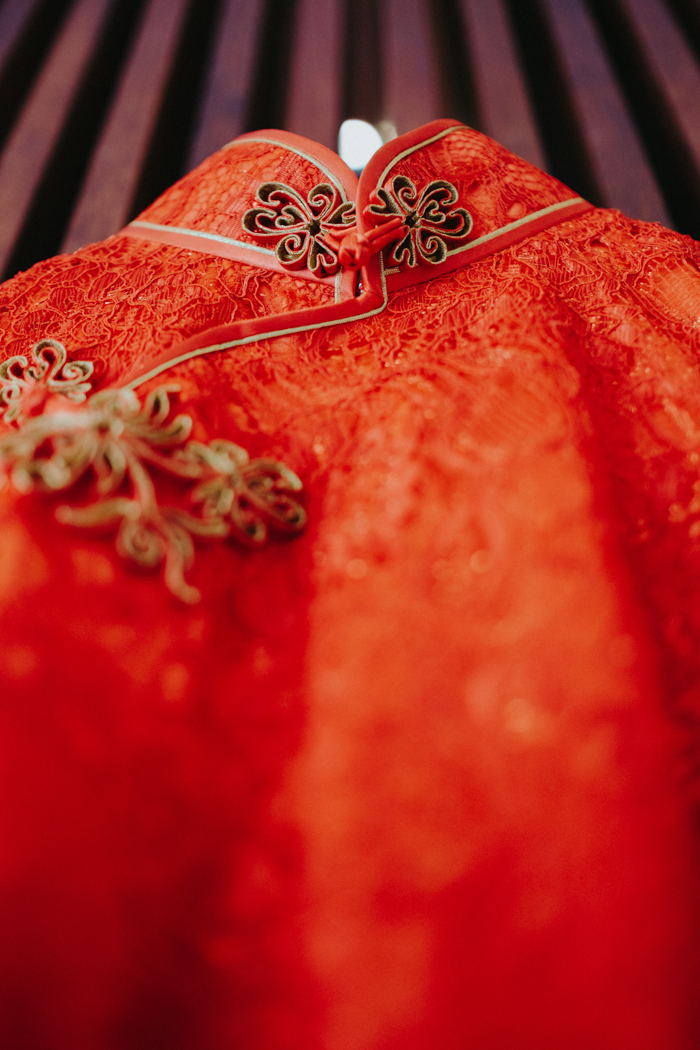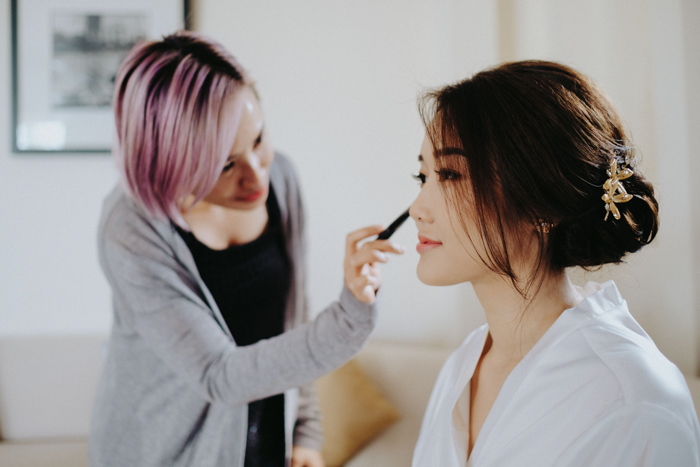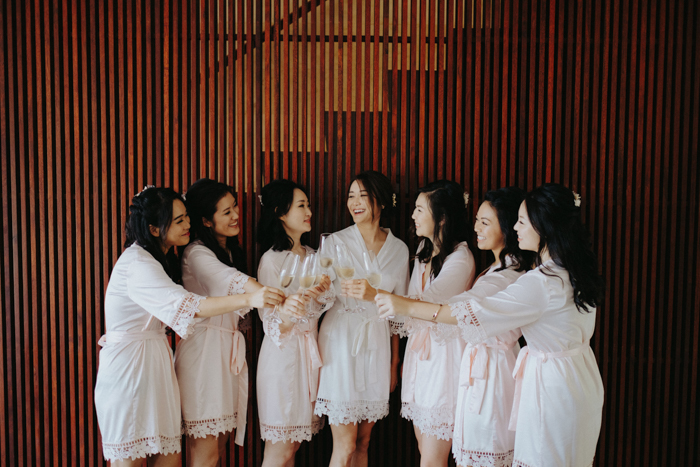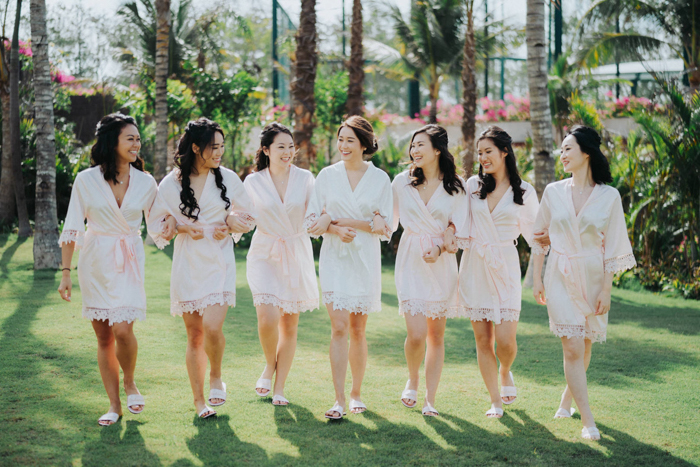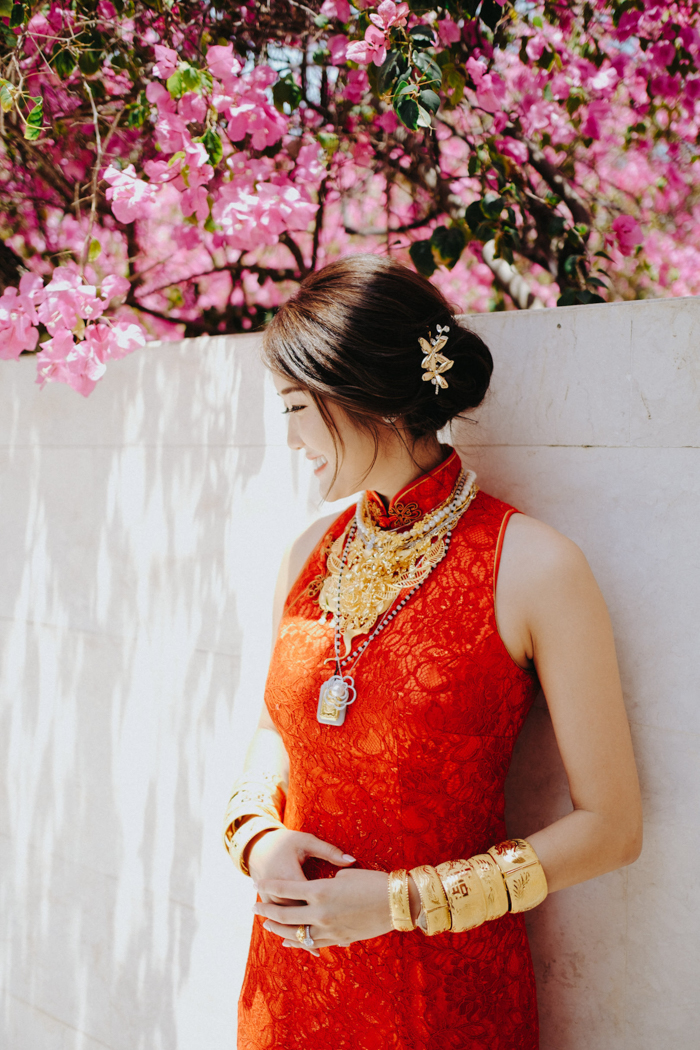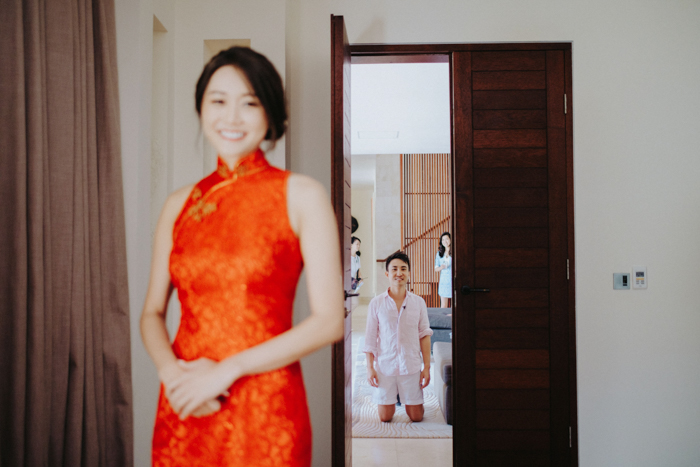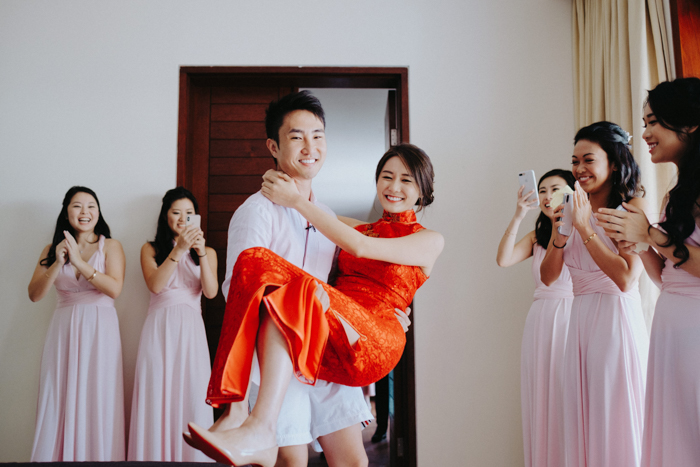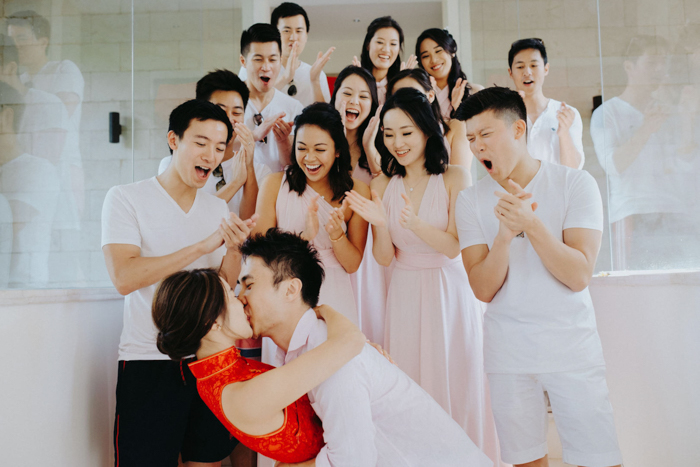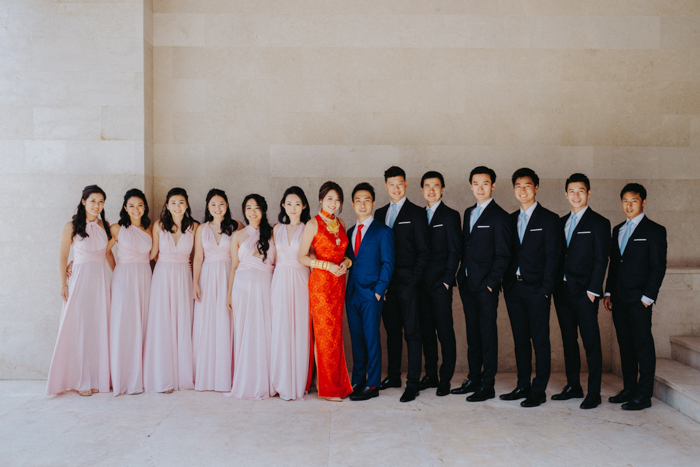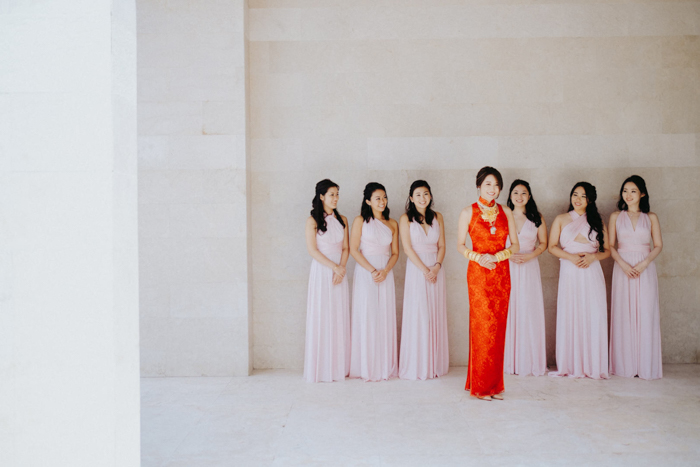 Prioritize Meaningful Wedding Elements 
Prioritize the aspects that matter to you the most. Though you want to plan a perfect wedding, don't fret over every tiny detail or else you'll find yourselves overwhelmed. Find three aspects that matter to you and your partner the most and spend the most time and energy on those.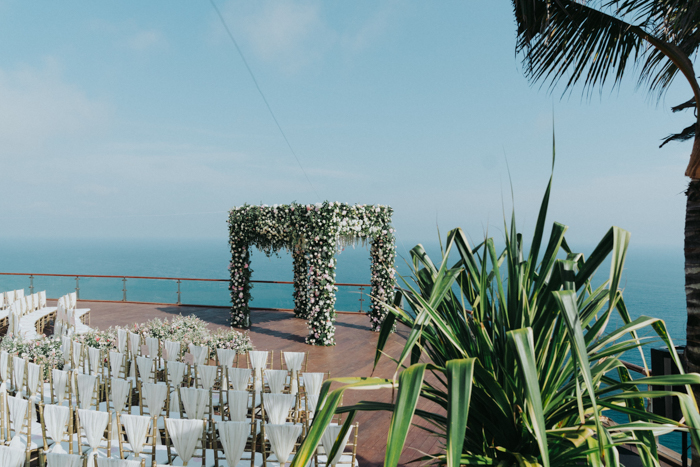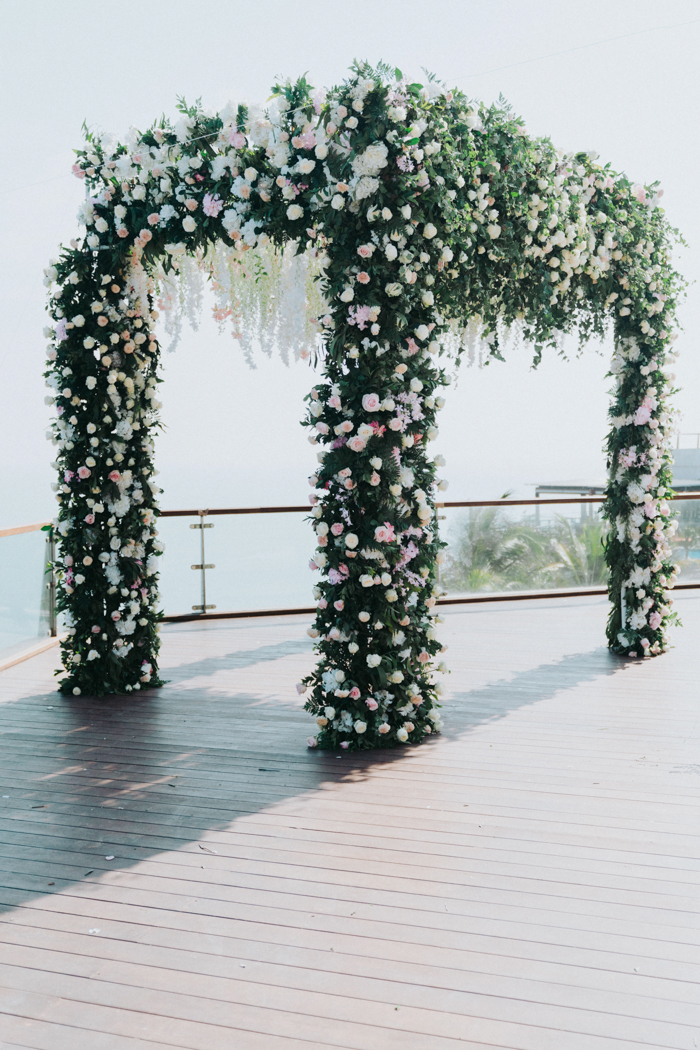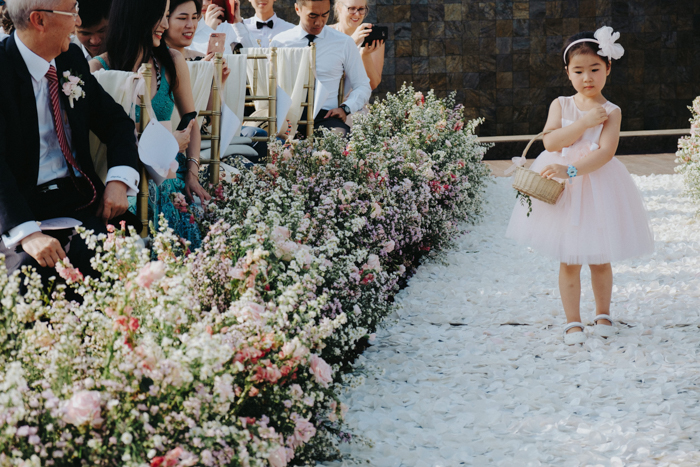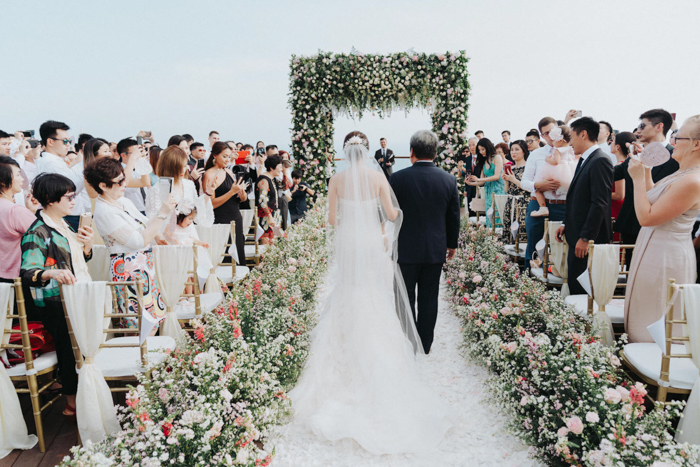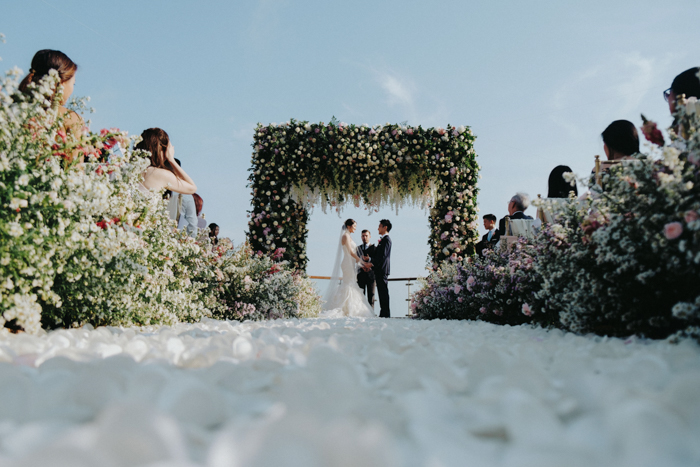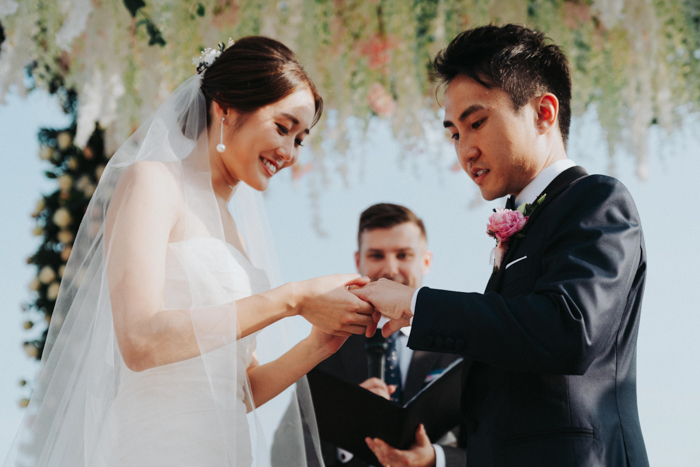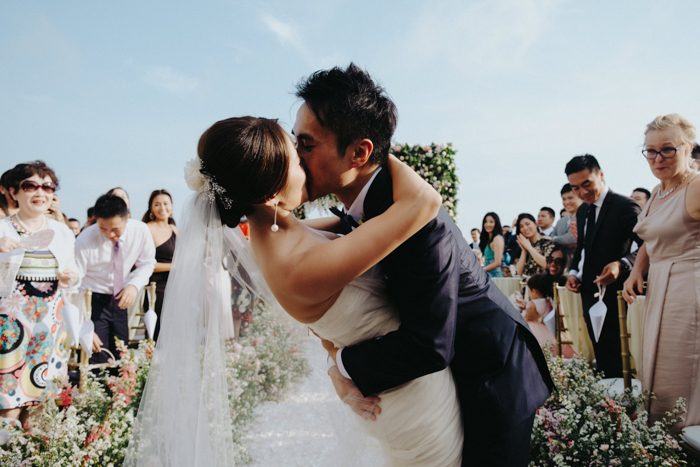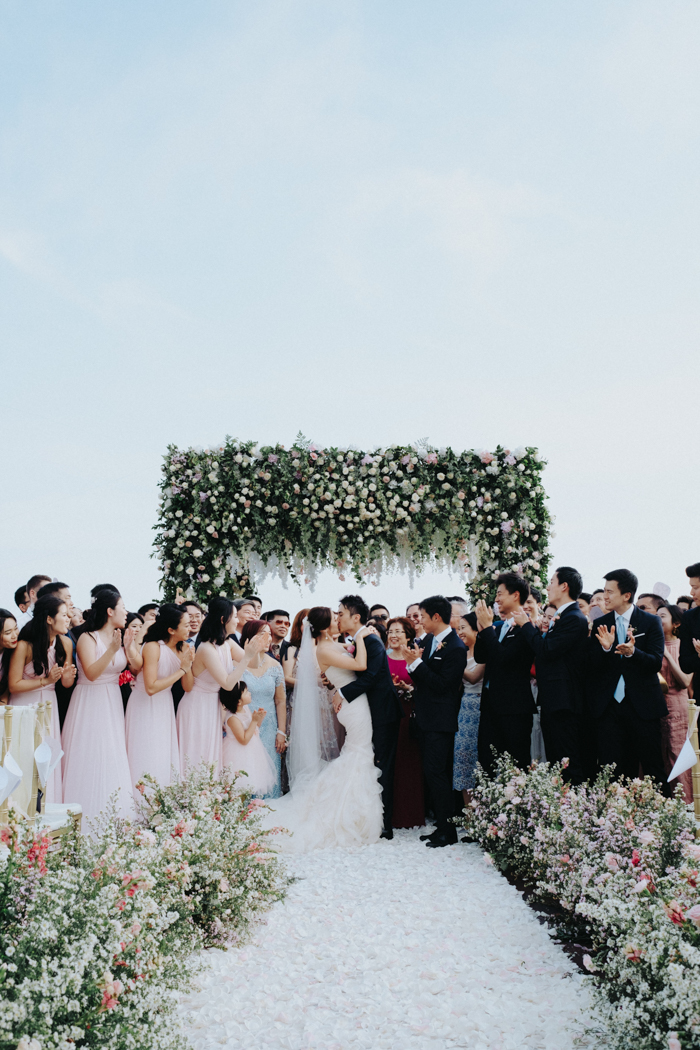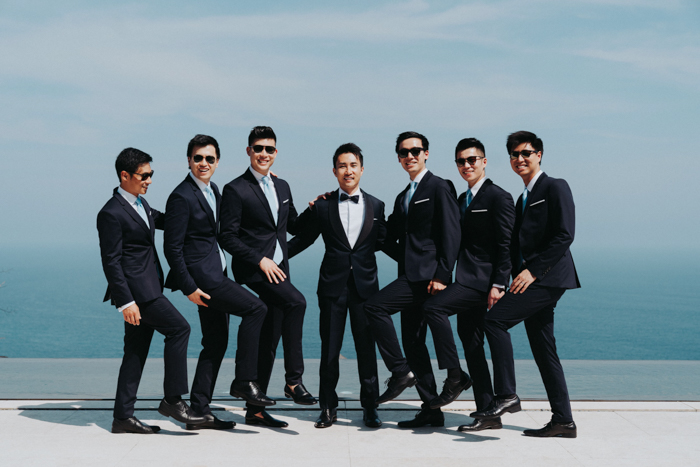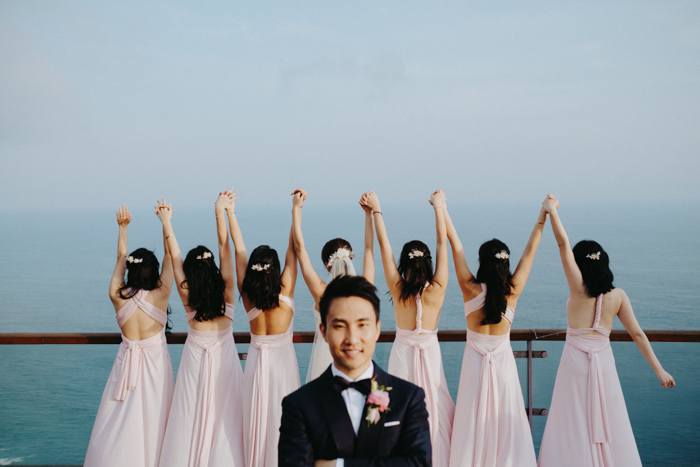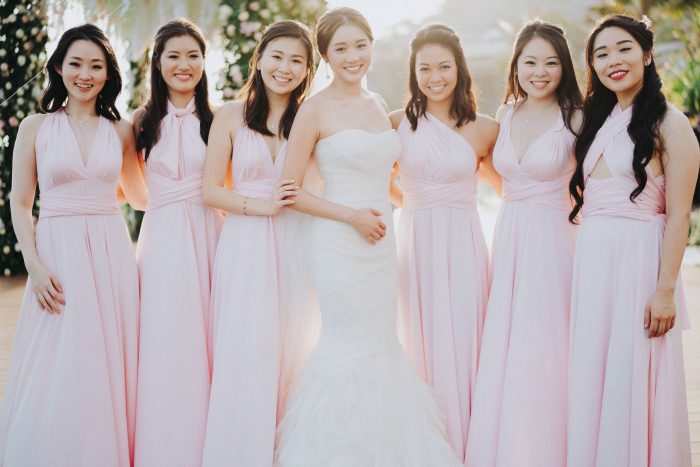 A Traditional Outdoor Wedding Turned Party 
A lot of our guests mentioned that our wedding was one of the most fun ones that they've been to—we were really happy to hear that! Our guests flew in from different parts of the world to be here, and we wanted to make sure they had a good time. Our good friends and emcees were charming and hilarious—keeping the mood lighthearted and chill. We made sure our program was smooth and well-organized so that all guests were well taken care of. At our reception, we played wedding games that involved the guests and ensured that there was plenty of alcohol for everyone (very important!).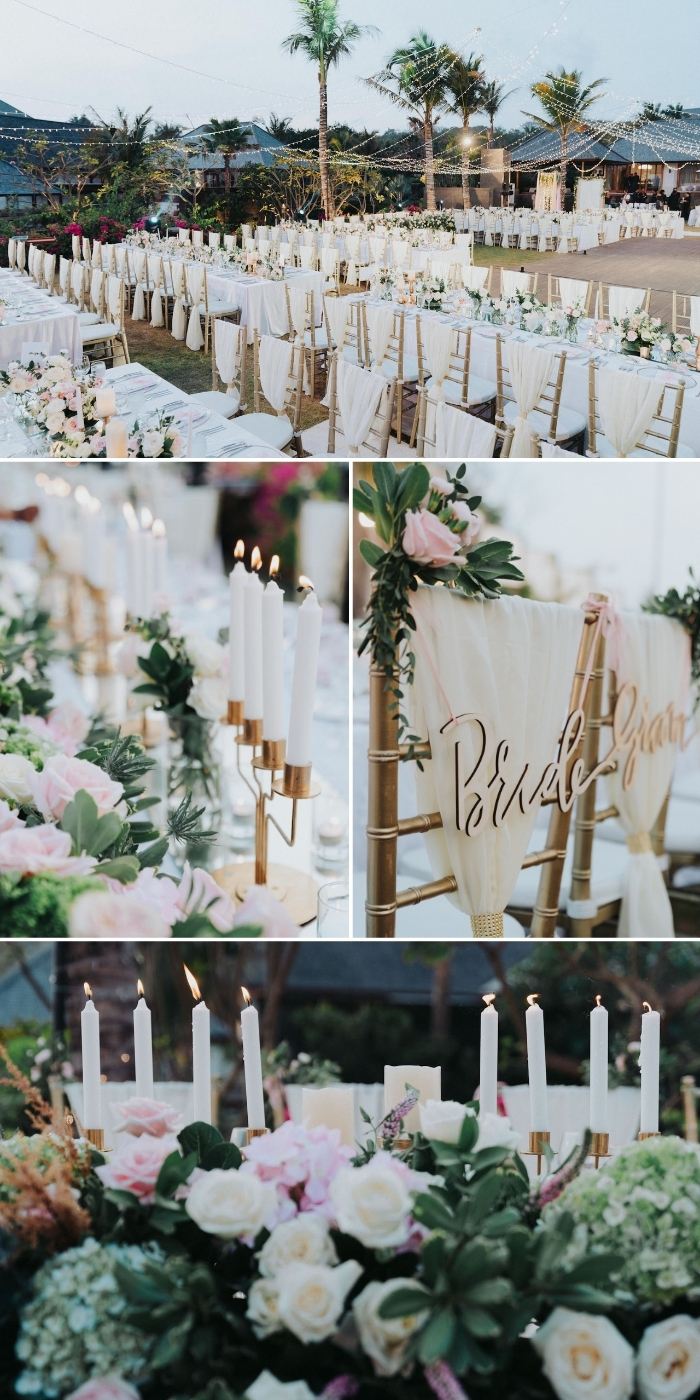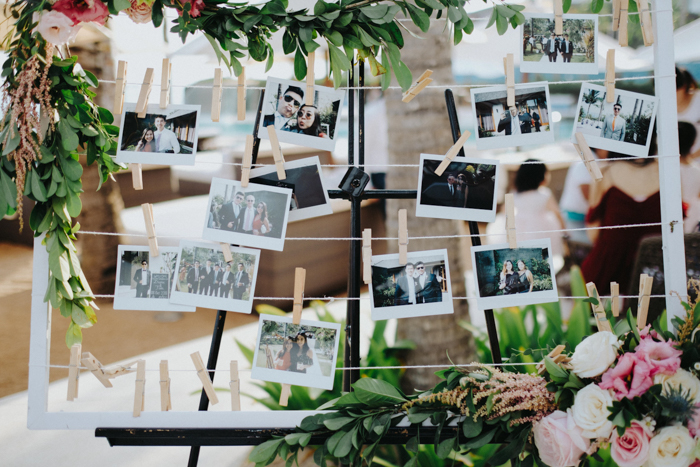 Meaningful Wedding Party Favors 
We wanted to give out wedding favors that were also meaningful to the guests – we made customized photo frames with our initials on them. At our reception, we had a polaroid station, where guests took photos and inserted them into the frame.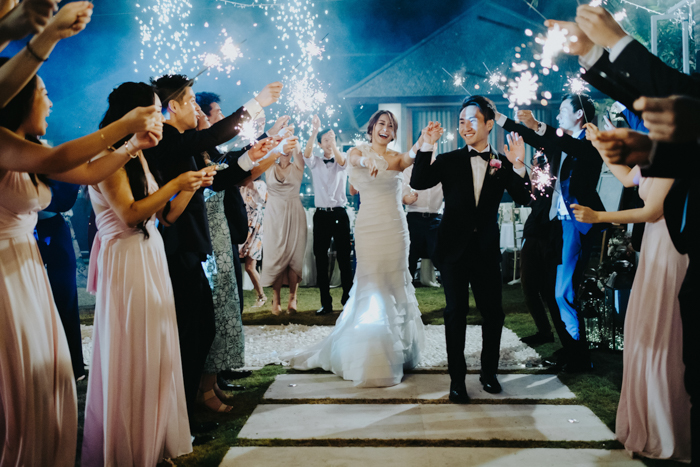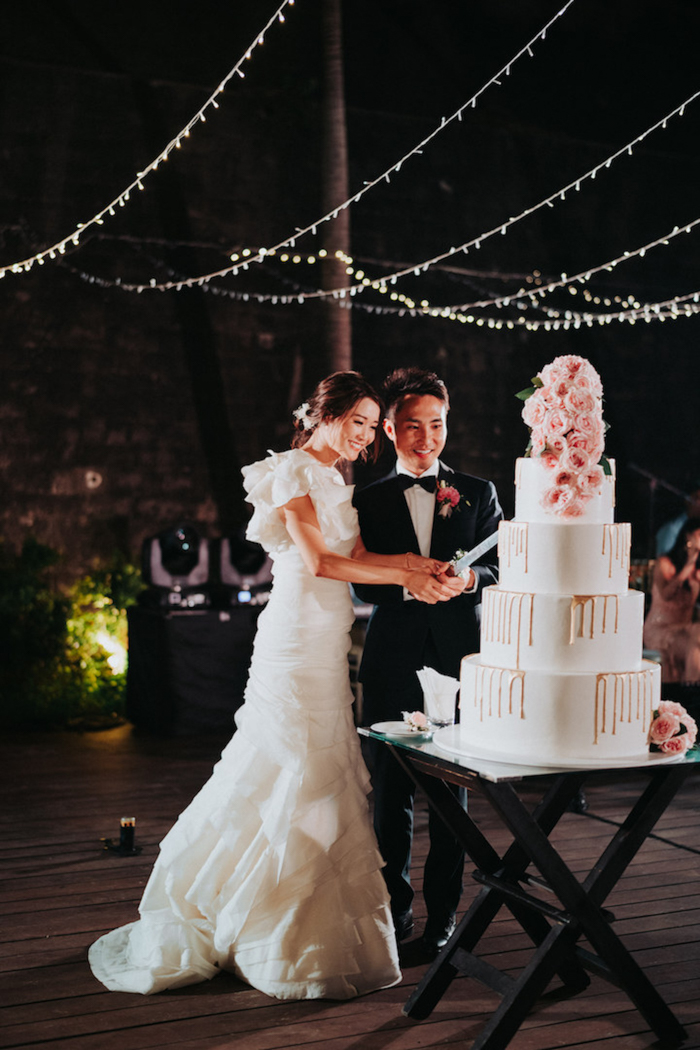 Ending The Night With A Fully-Clothed Swim 
We surprised our guests by ending our First Dance with fireworks and the song Despacito, which really got the crowd going—the perfect way to kick off the after-party! At that point, the pressure to ensure everything went smoothly was over. We were able to relax and enjoy ourselves with our friends and family, who flew in from different parts of the world just for us. Everyone was dancing, drinking, having a good time. People even started jumping into the pool for the after-after party. The rest was all a fun blur.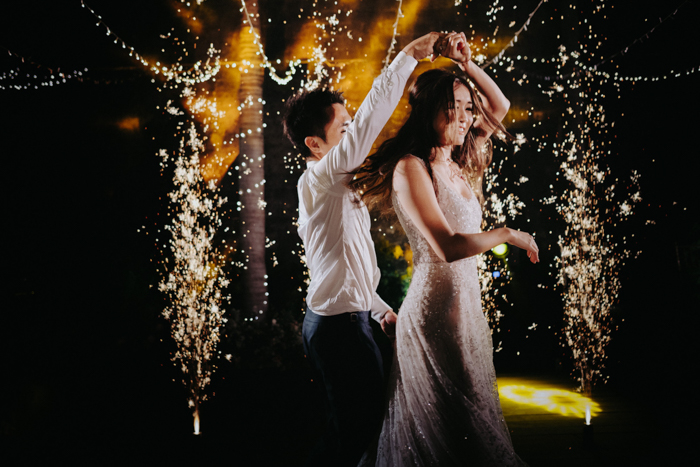 Congratulations to Diana and Tom on their gorgeous traditional outdoor wedding! Special thank you to Avavi Bali Weddings for sharing it with us. 
Whether you're looking to stay close to home or take your celebration abroad, like Diana and Tom, there are endless ways to personalize your wedding day. Looking for ways to dress up your traditional wedding, check out these tips and tricks for planning a unique wedding, no matter the destination or guest size. 
The post Dazzling Traditional Outdoor Wedding Fused With Unique Details appeared first on .