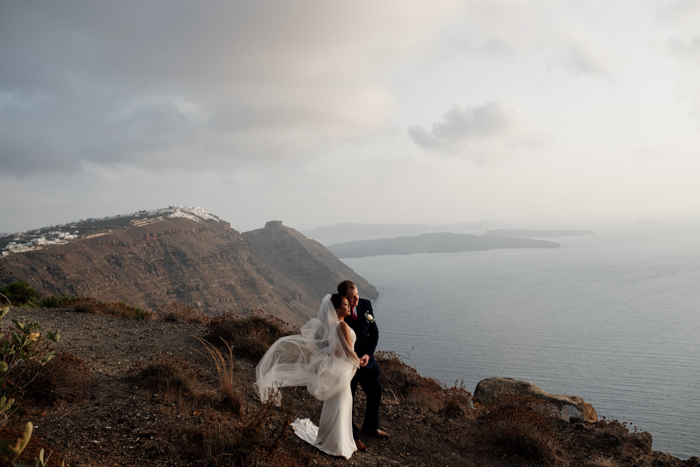 A Santorini sunset Caldera backdrop with handwritten vows and a surprise opera serenading moment from the chef—we can't think of a more adventurous and romantic way to say your "I do's". With the help of wedding planner Unique and Forever, Mayeth and Mark brought to life the destination elopement of their dreams. The pandemic was not stopping this determined couple. 
The pop-of-color floral arrangements by Santorini Flowers complimented the jaw-dropping La Maltese Estate views. Photographer Kouvalis Photography captured every element that made for a dreamy unforgettable elopement. Adventurous couples searching for wedding inspiration with extraordinary views, you've come to the right place.
The Couple:
Mayeth and Mark
The Wedding:
La Maltese Estate, Santorini, Greece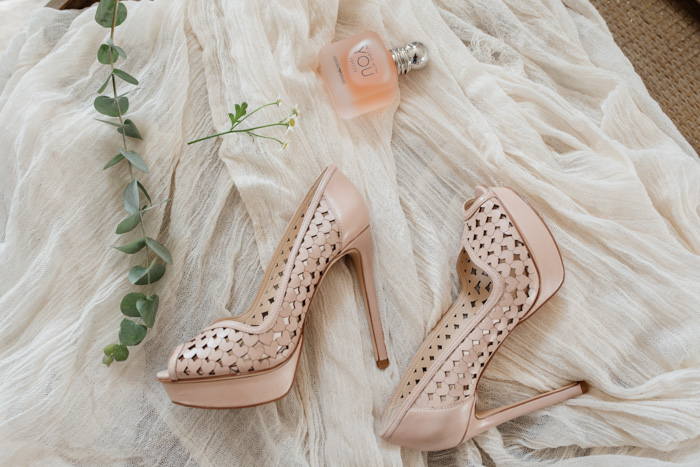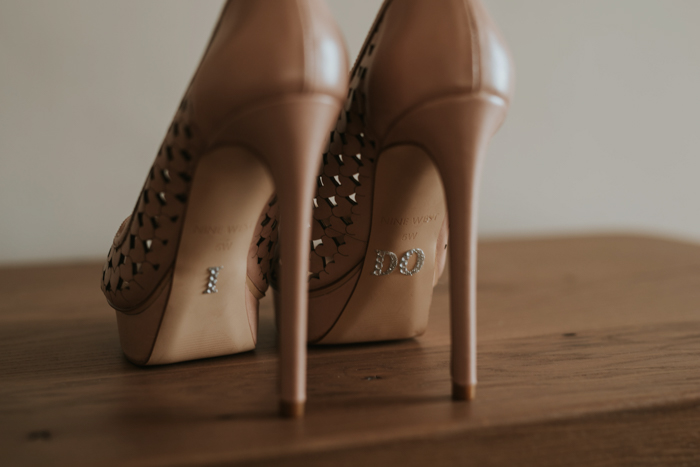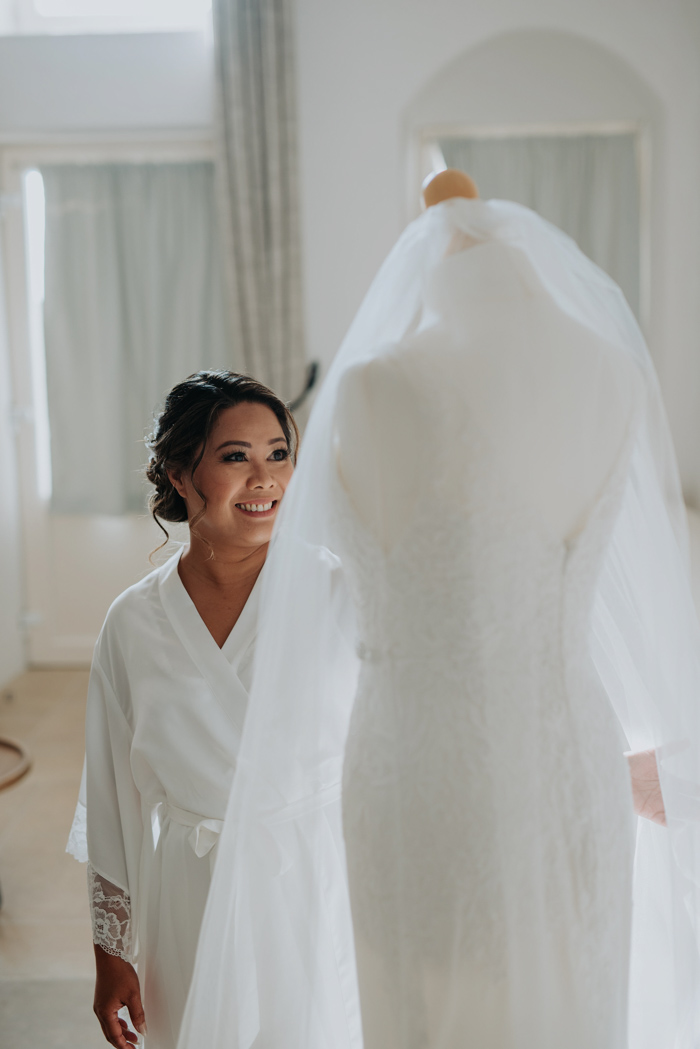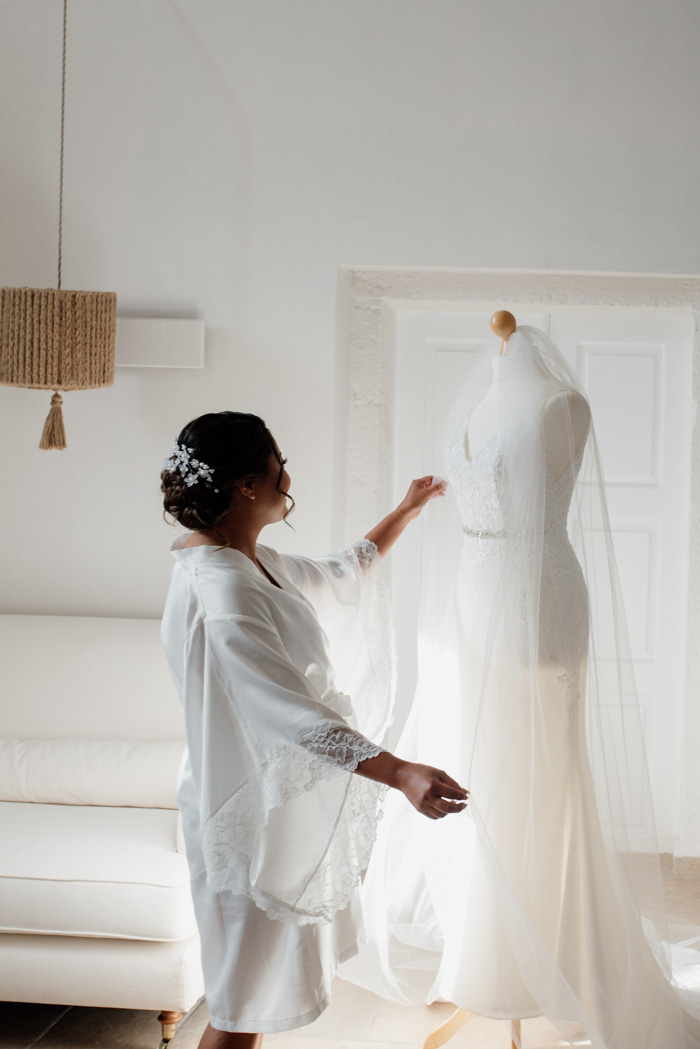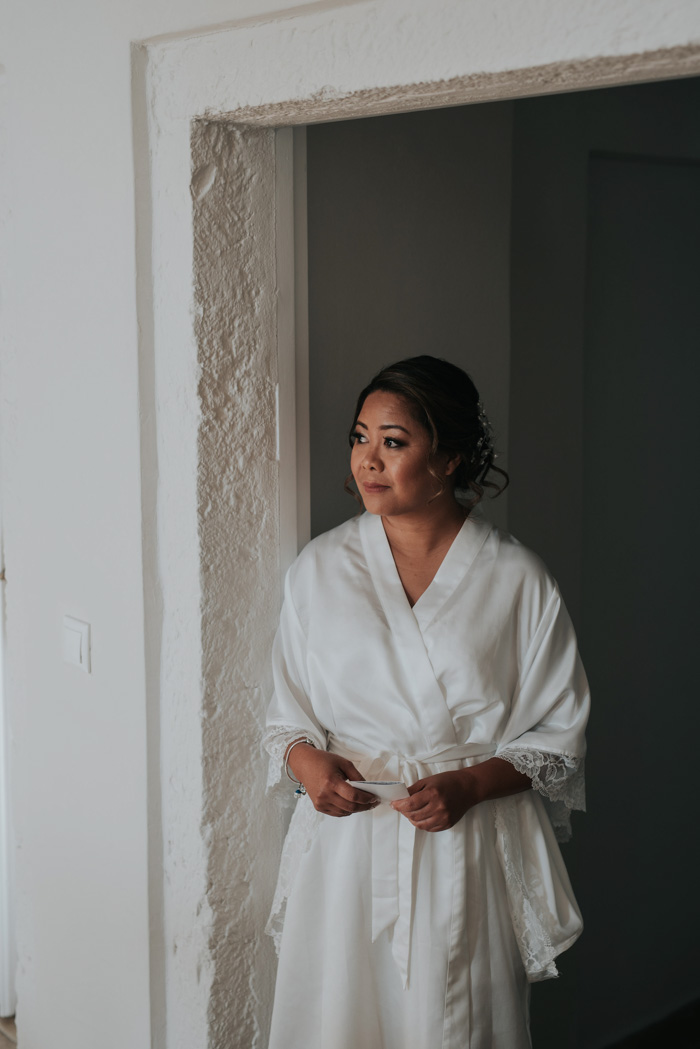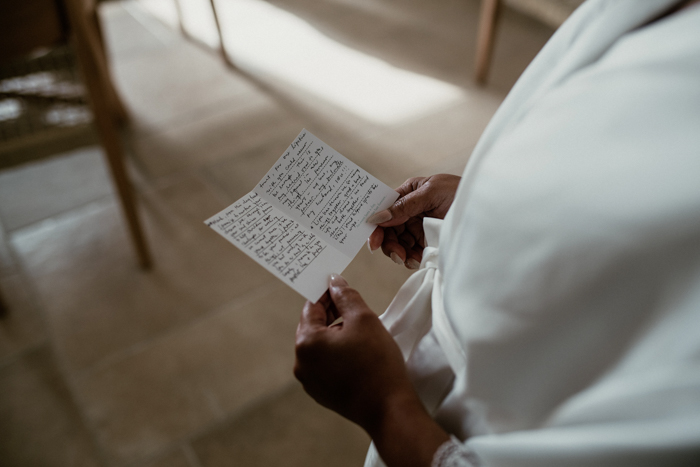 Planning During A Pandemic 
Planning a wedding can be overwhelming at times, especially during a time filled with uncertainties. There are many moving parts and details are often overlooked or out of your control. Hiring a top-notch wedding planner—someone who is open-minded, sees your vision, and is able to find solutions in unforeseen situations—will take the stress out of planning. The main piece of advice is to be realistic throughout the planning process and stick to a budget. At the end of the day, it's your wedding and you have the ability to customize it however you desire.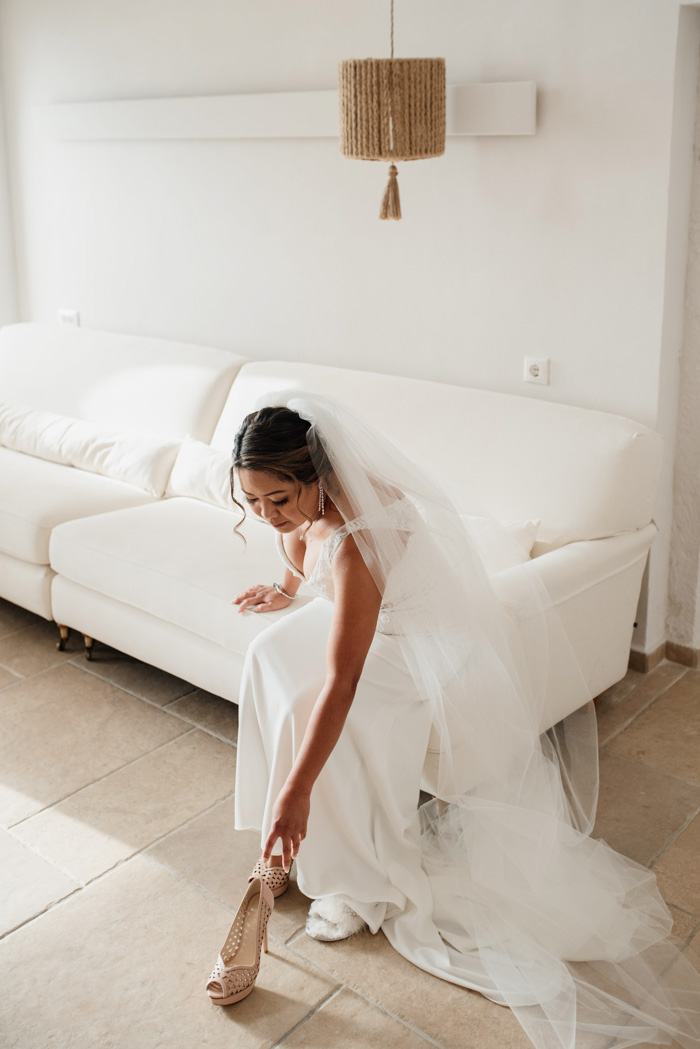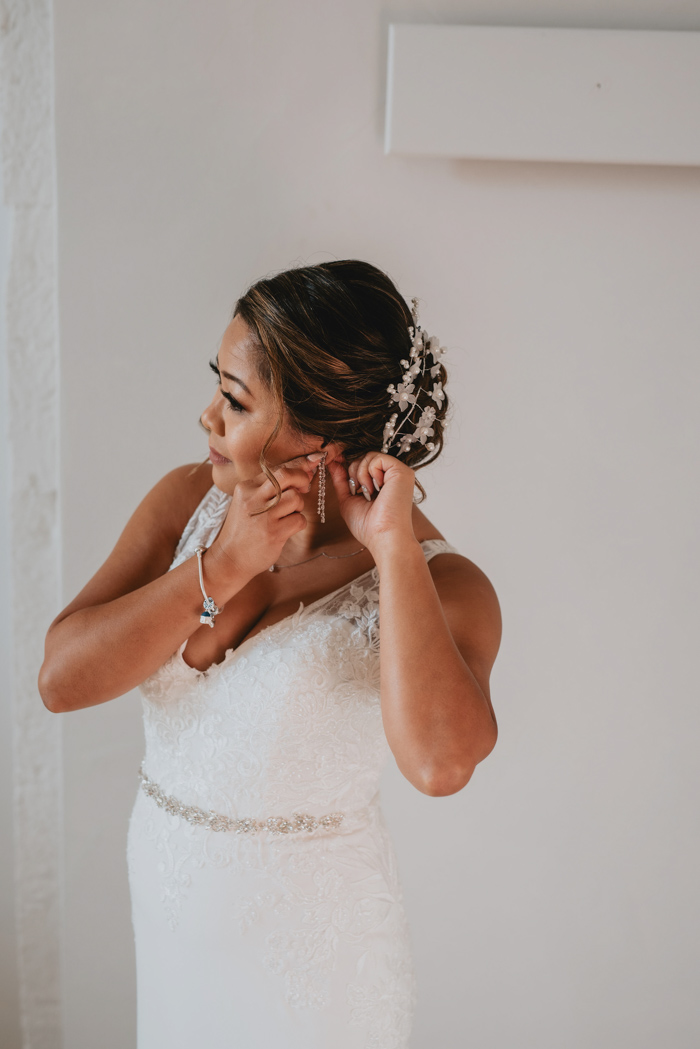 Shop similar hair accessories: Floral Vine Hair Comb with Crystals and Pearls ($79.95); Ivory Floral Bead Pearl and Crystal Comb ($79.95); Crystal and Bead Gilded Comb with Fabric Petals ($79.95); Pearls Hair Comb ($29.99); Twigs & Honey Florelle Hair Pins ($190)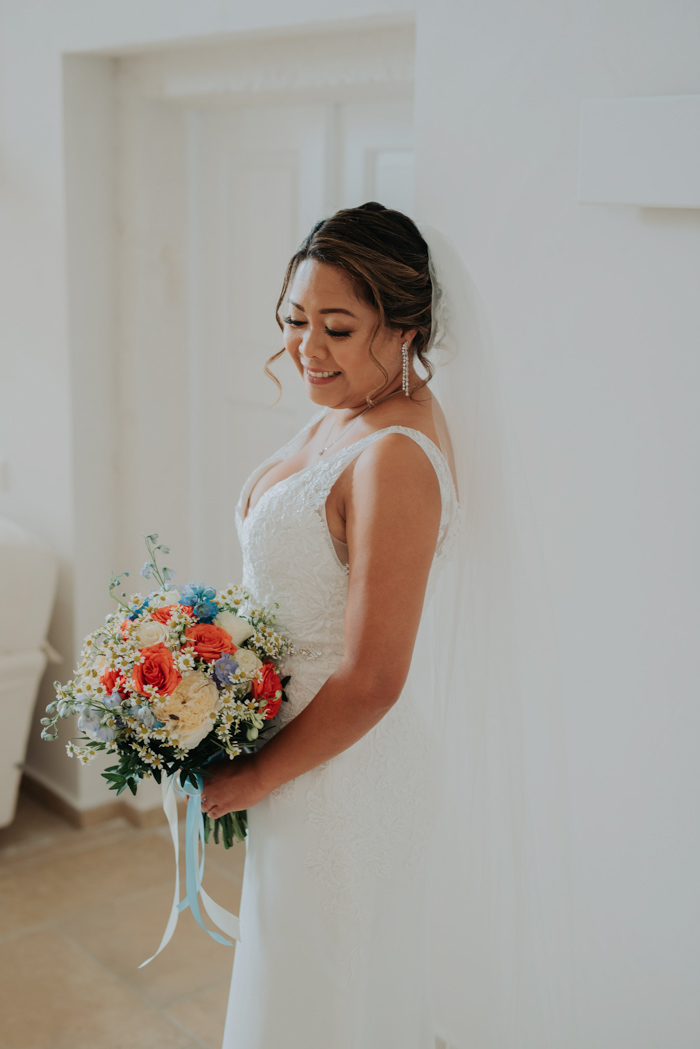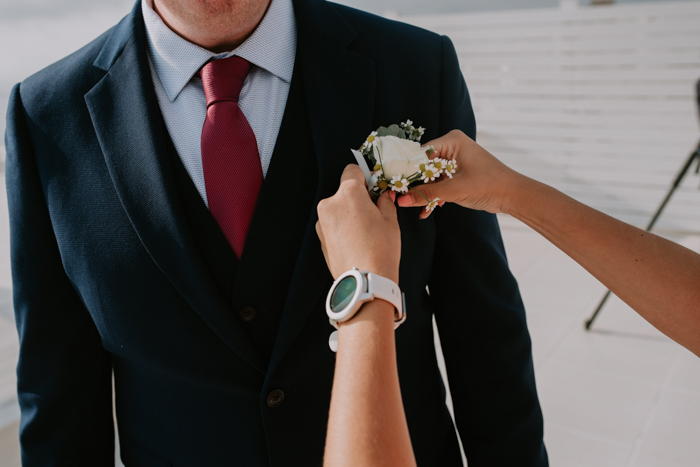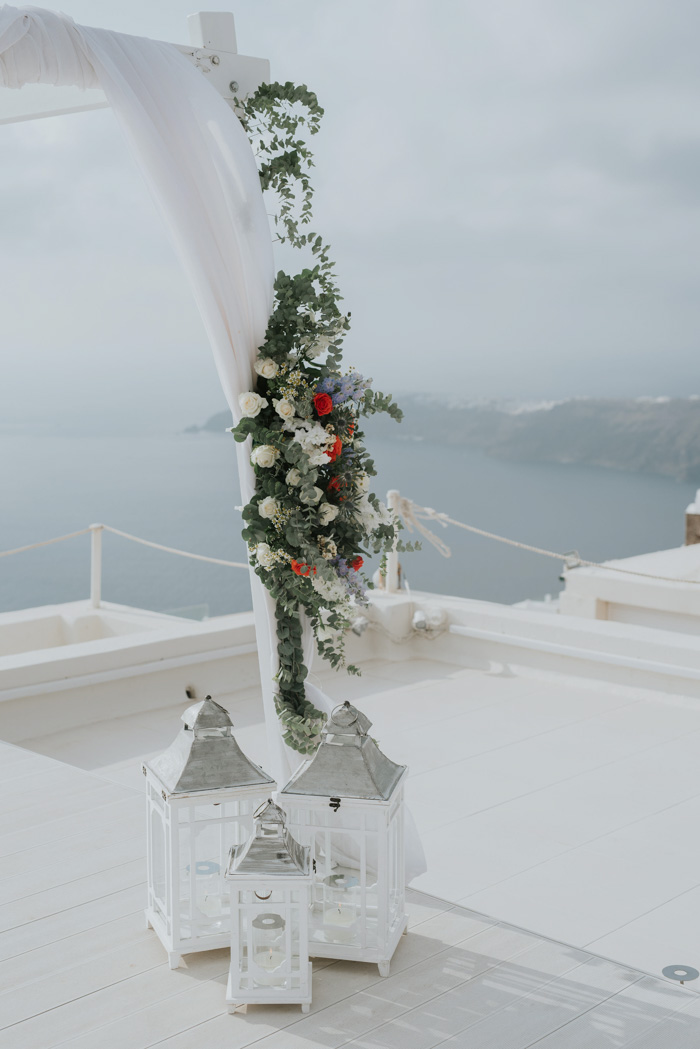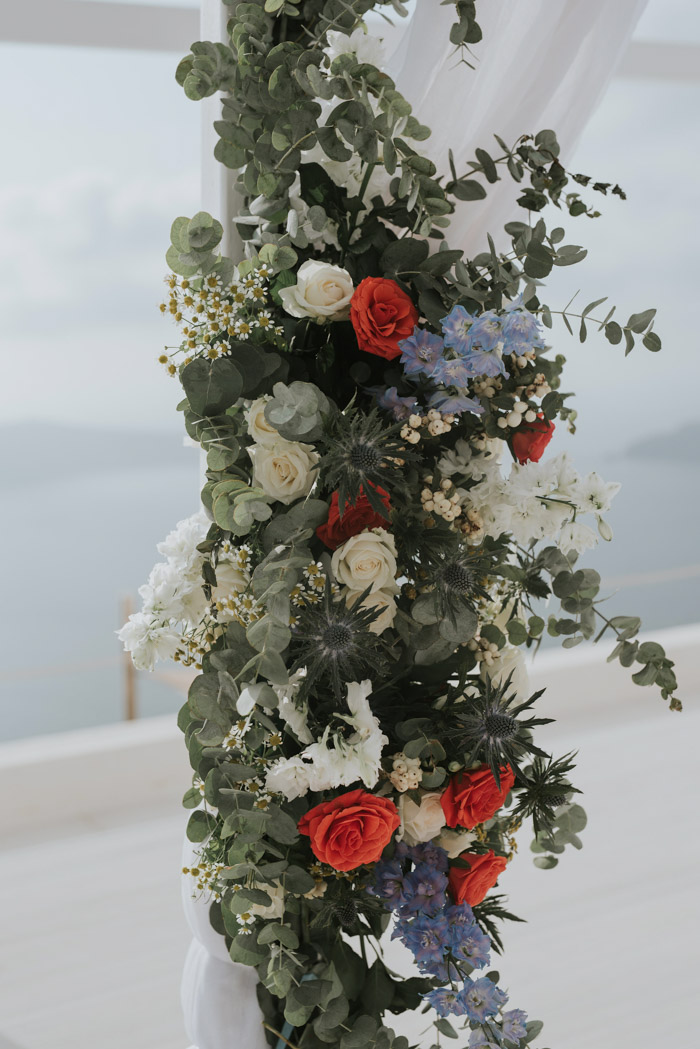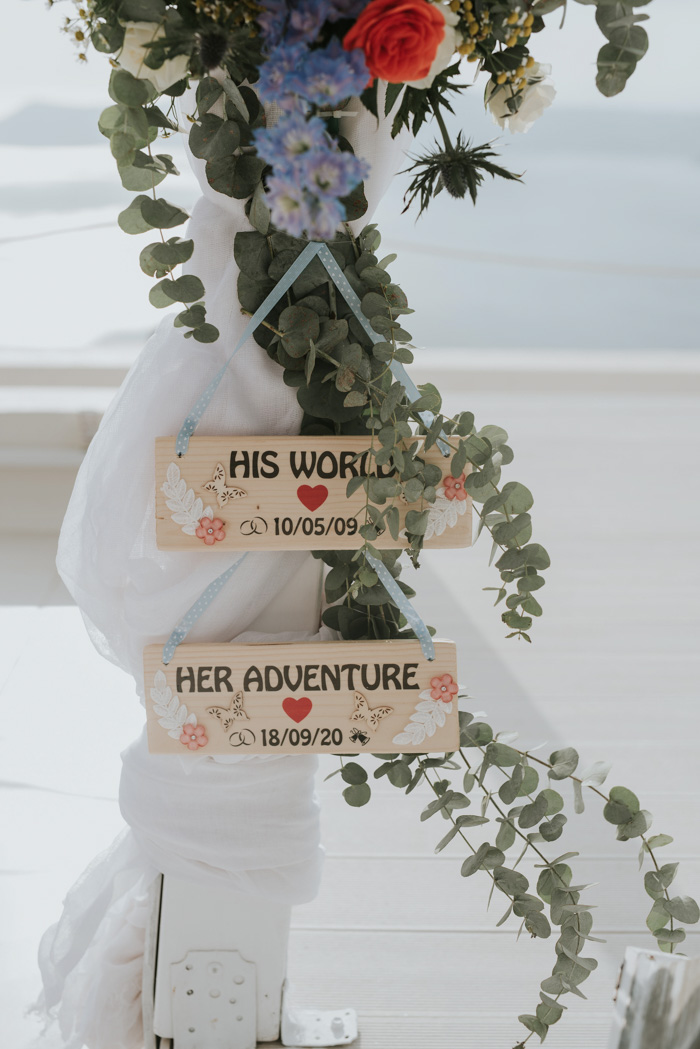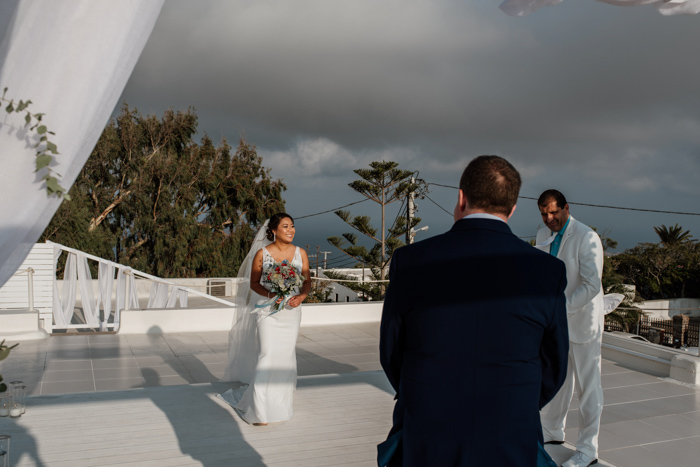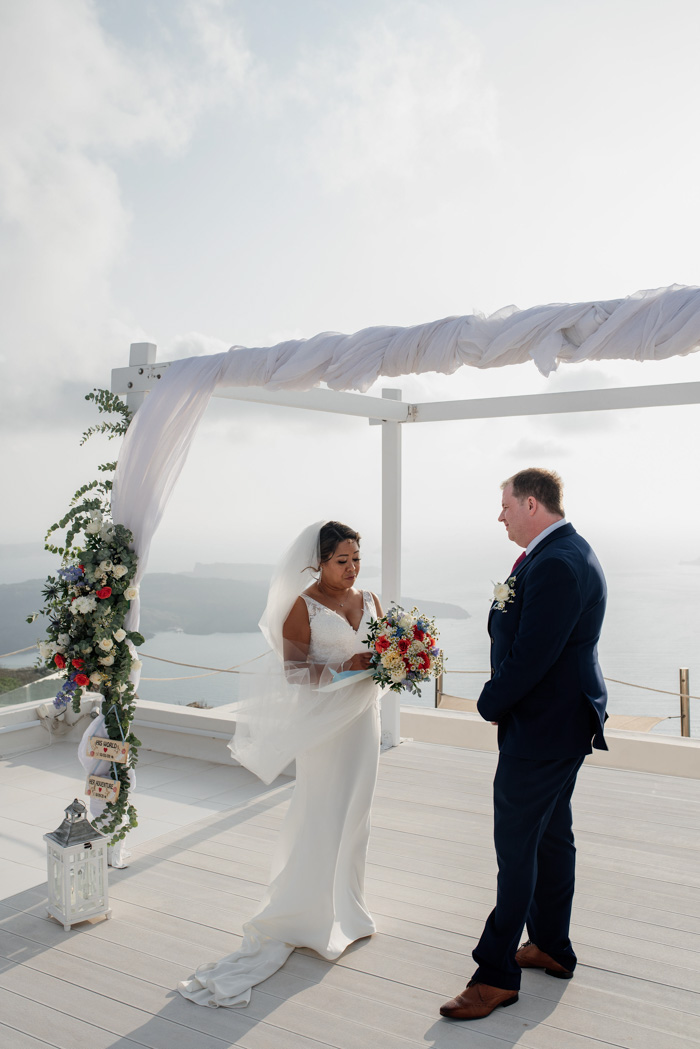 A Santorini Island Elopement With Views 
The venue was always going to be based on the view. We've always wanted a sunset wedding with the Caldera View. It is what made us fall in love with the place. La Maltese Estate has these to offer—the good vibe and foods were just wonderful.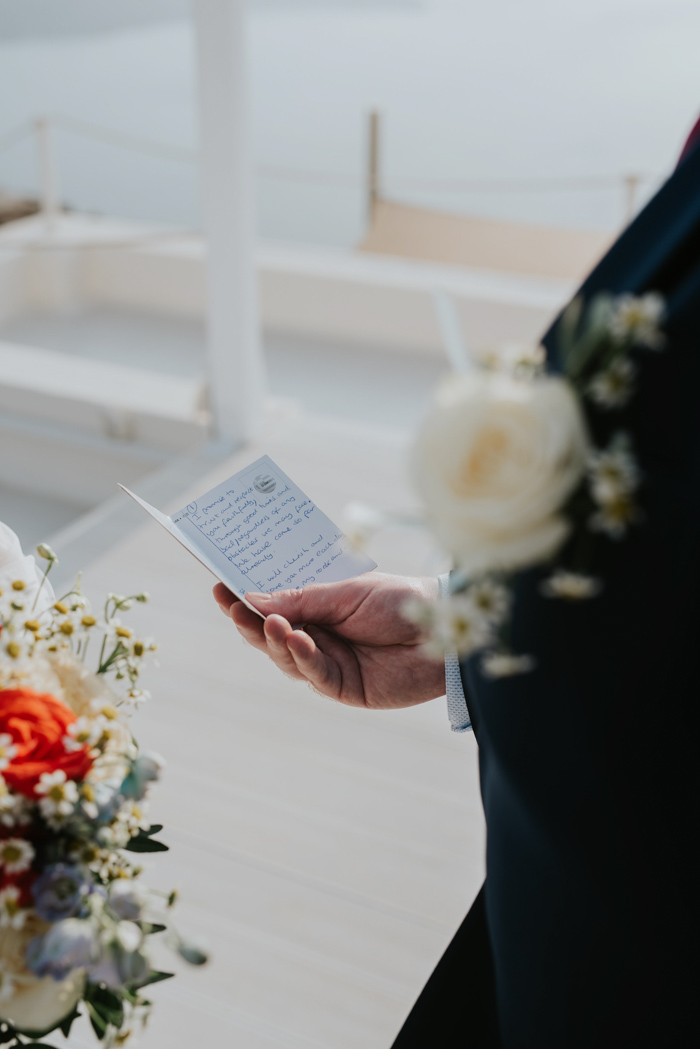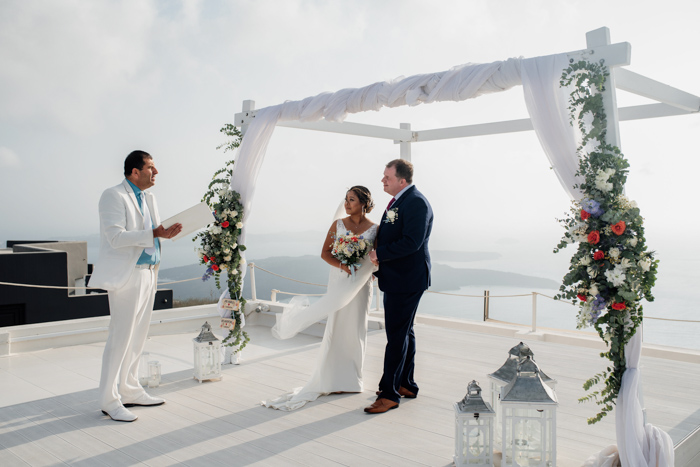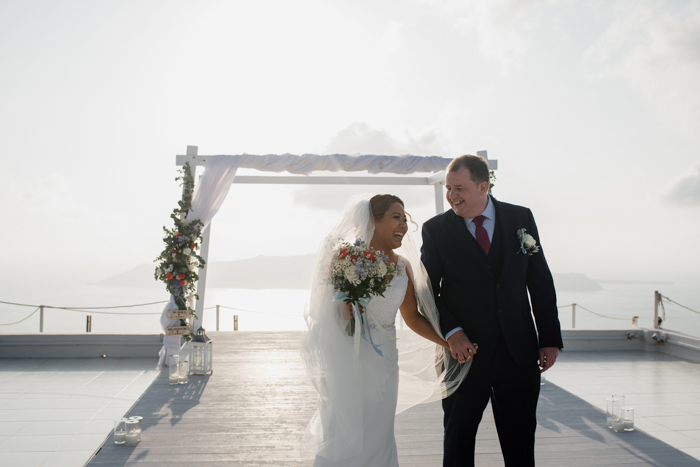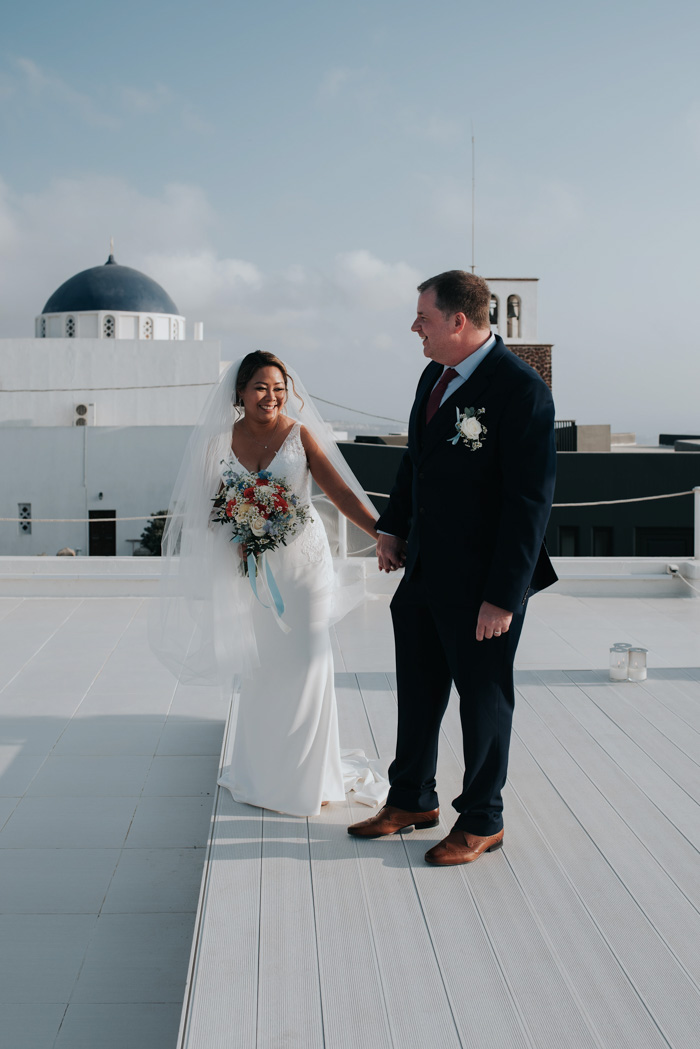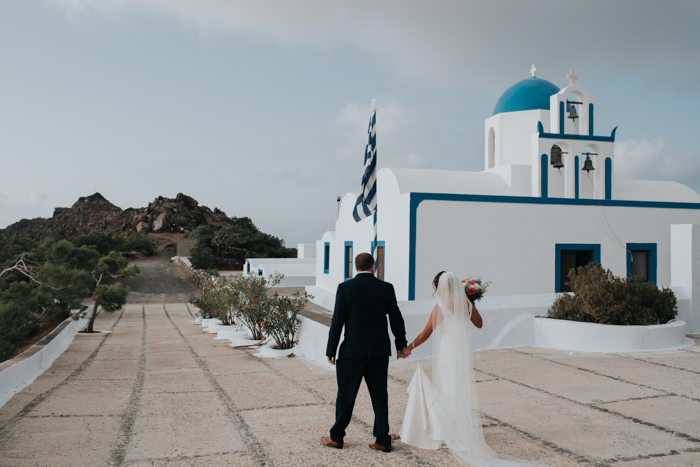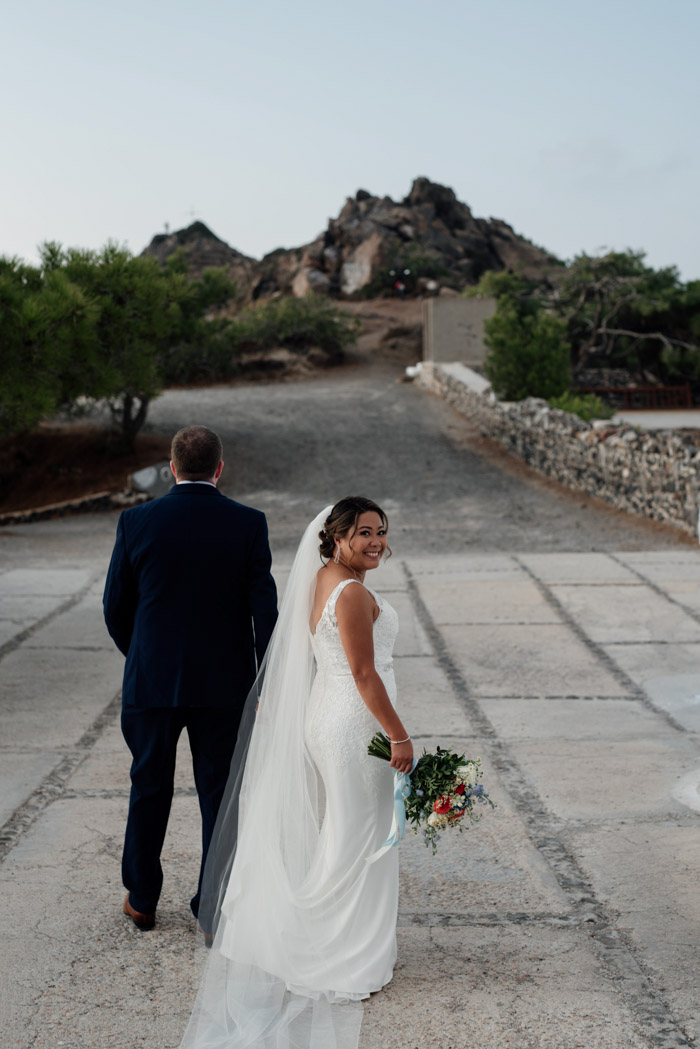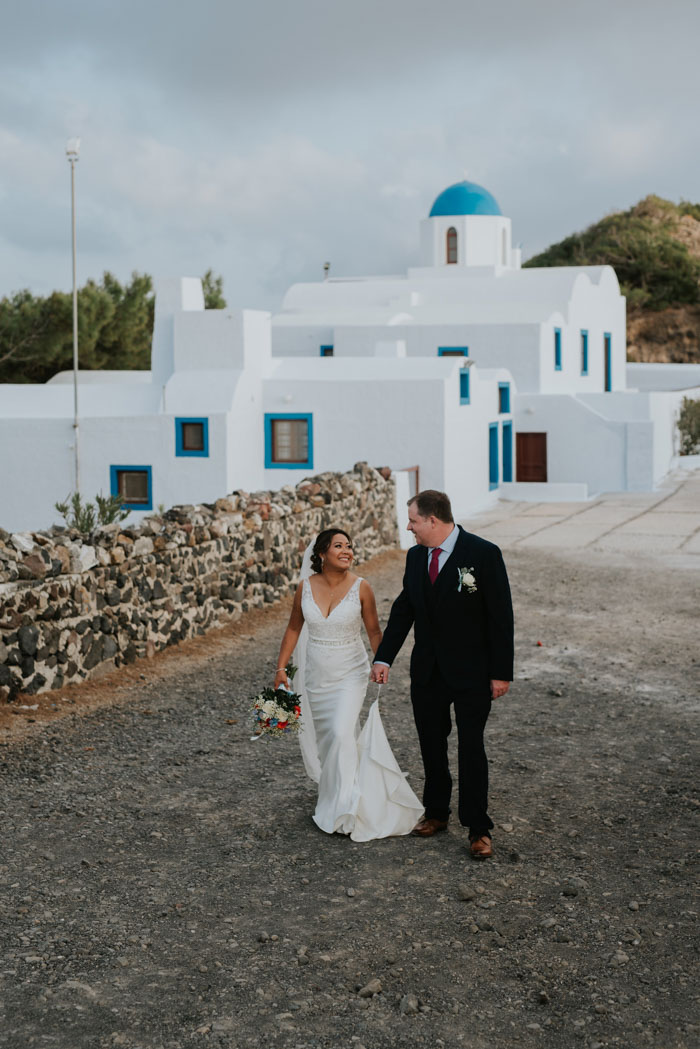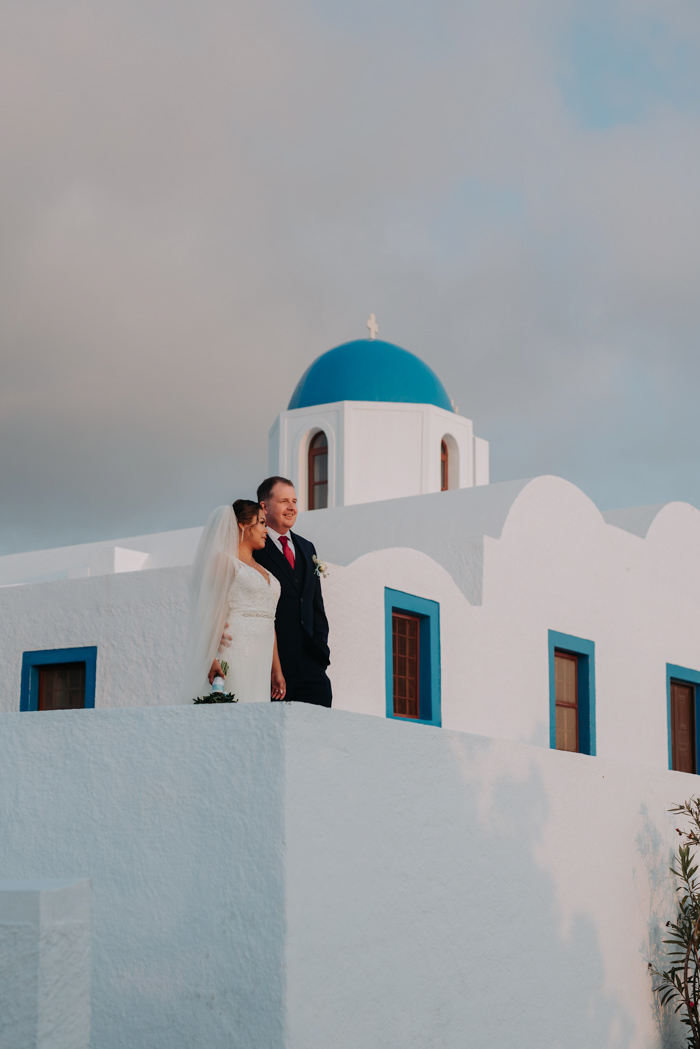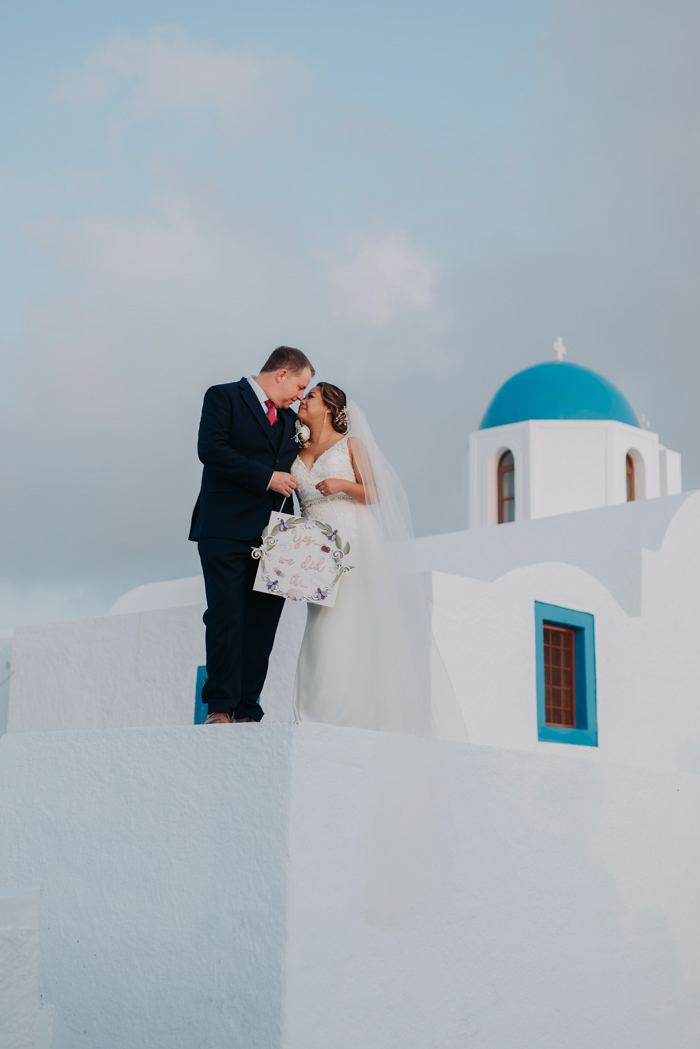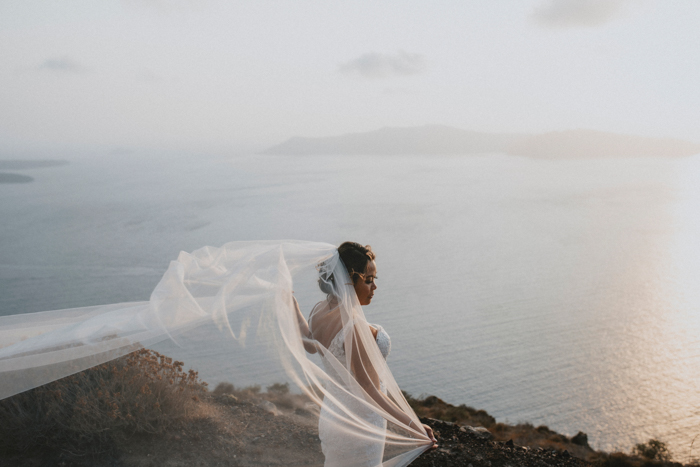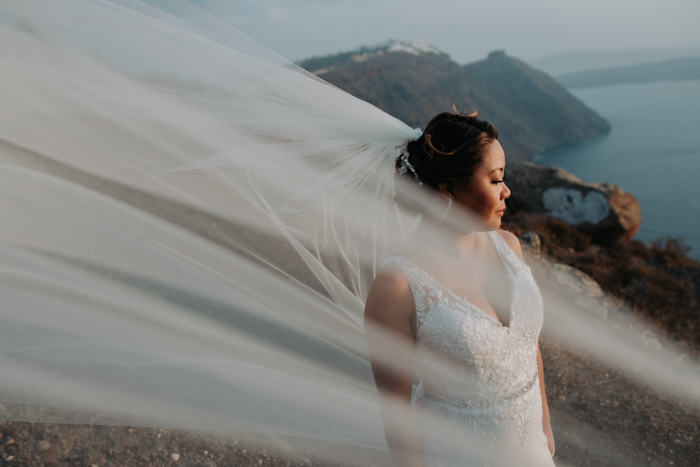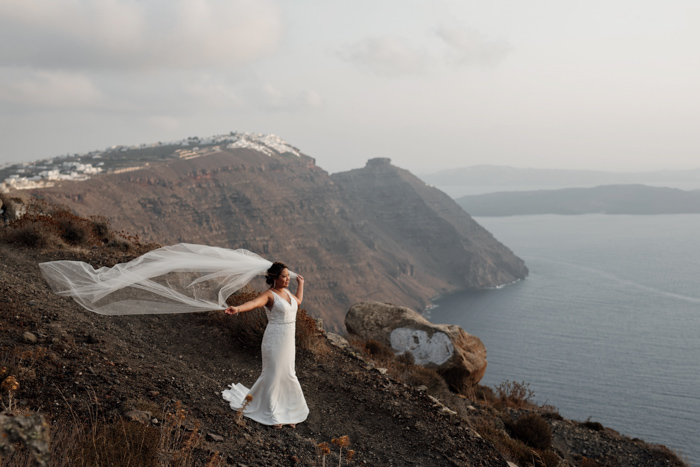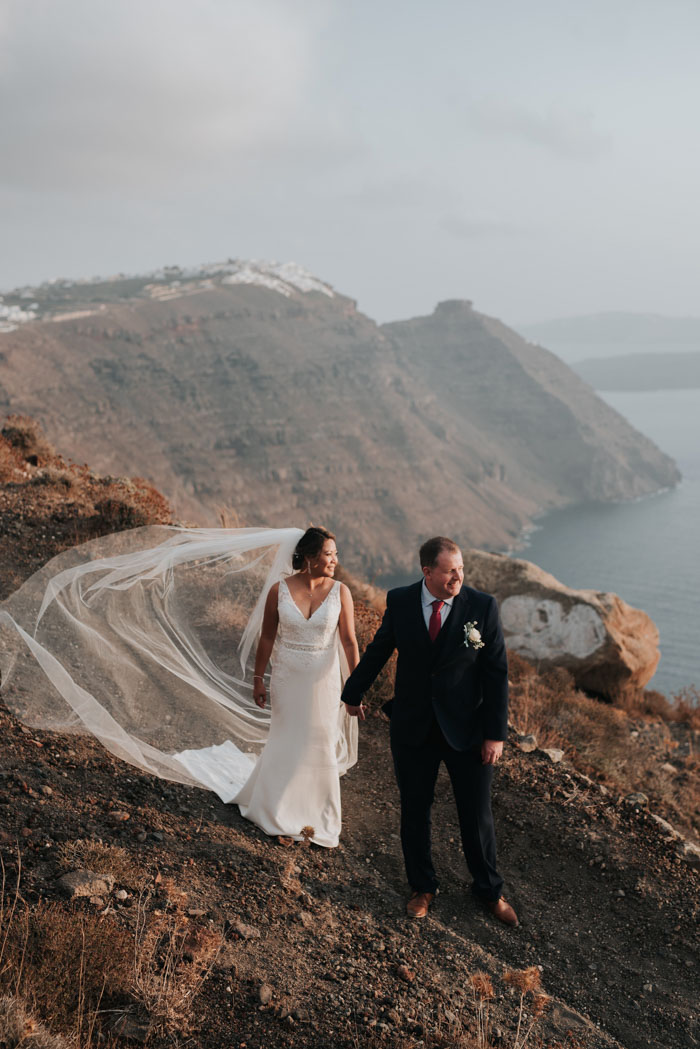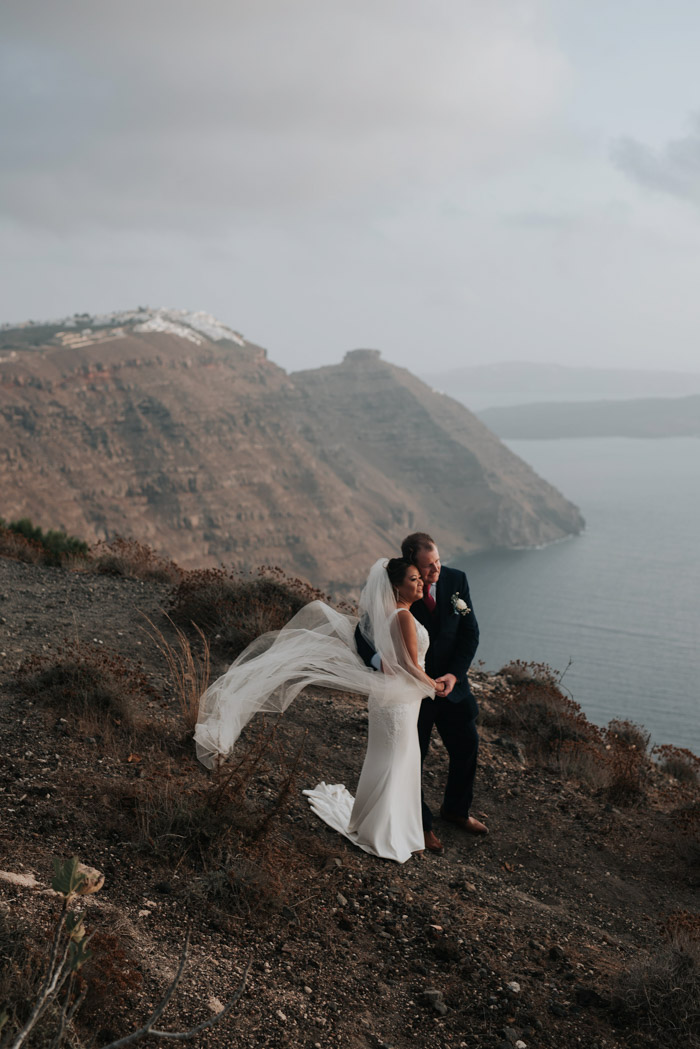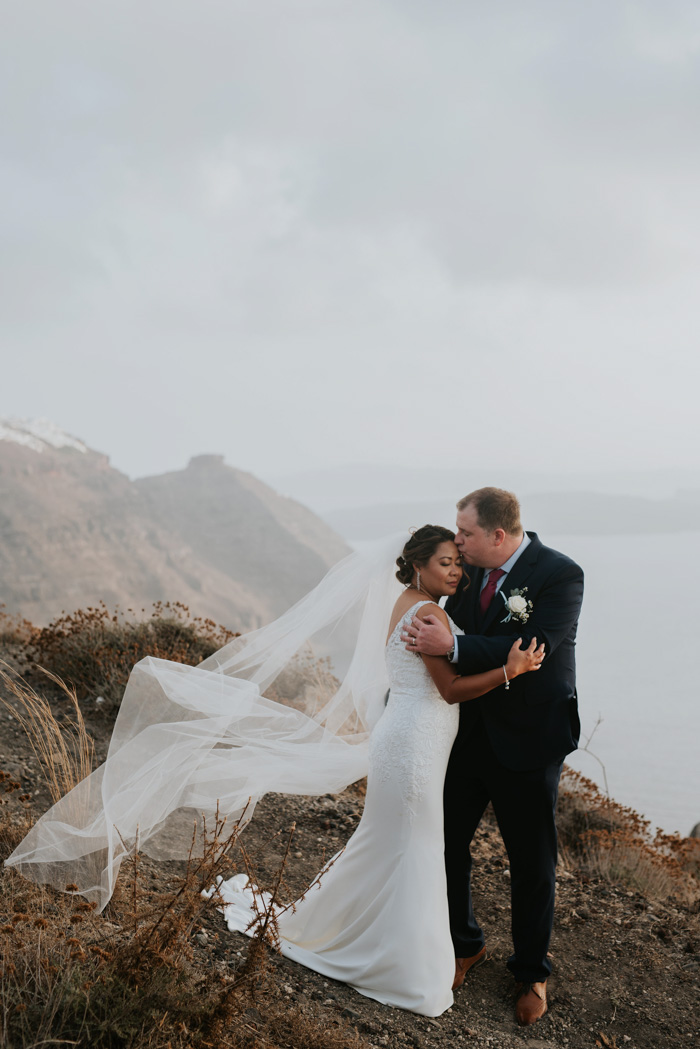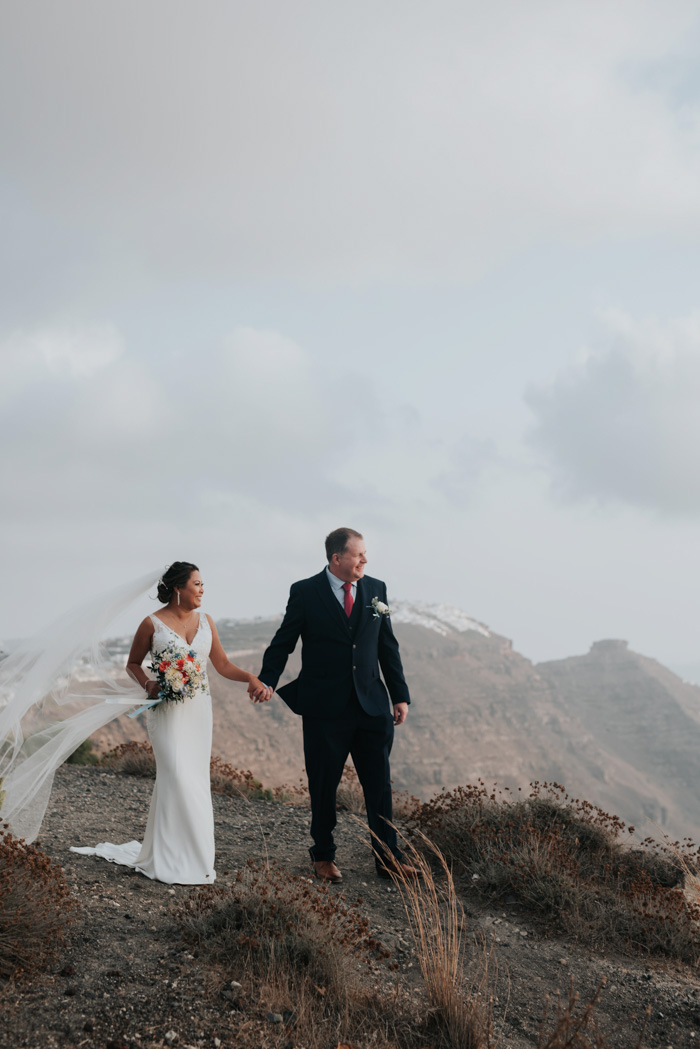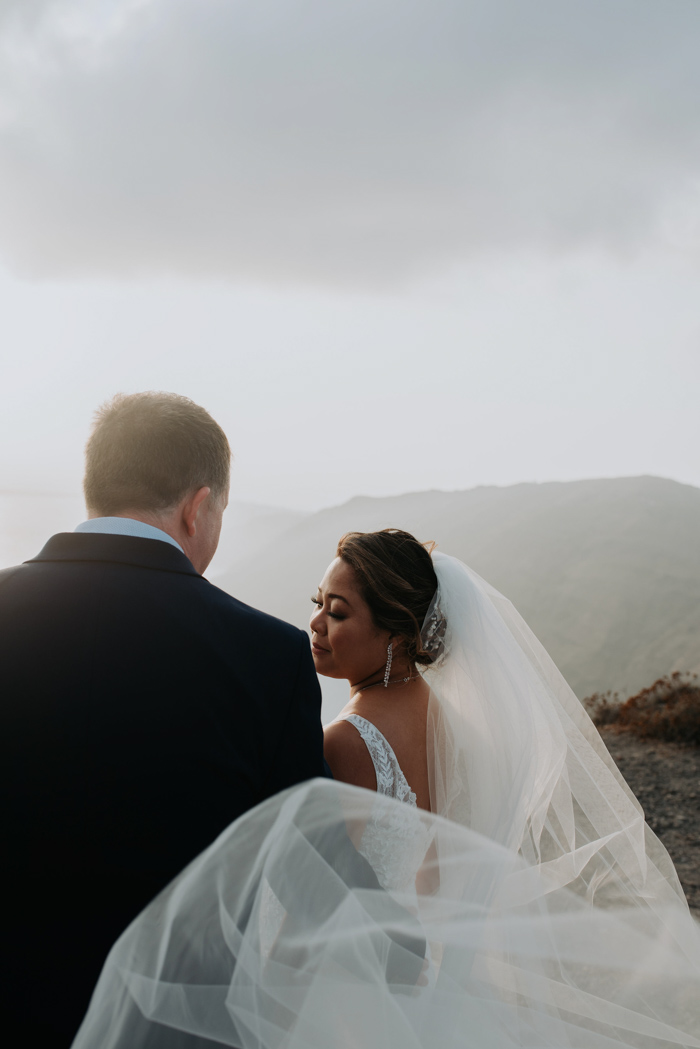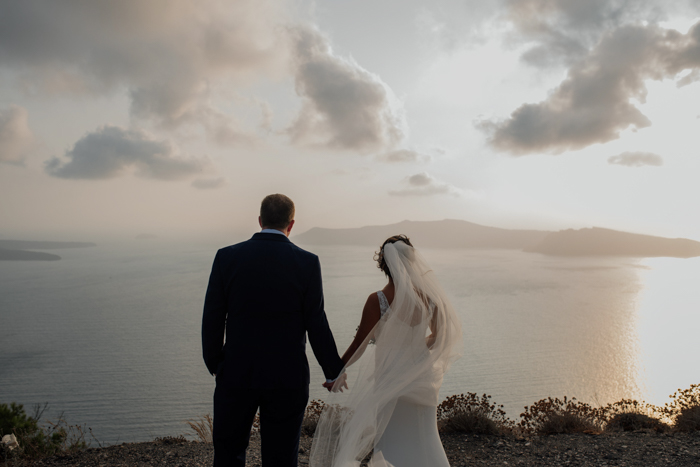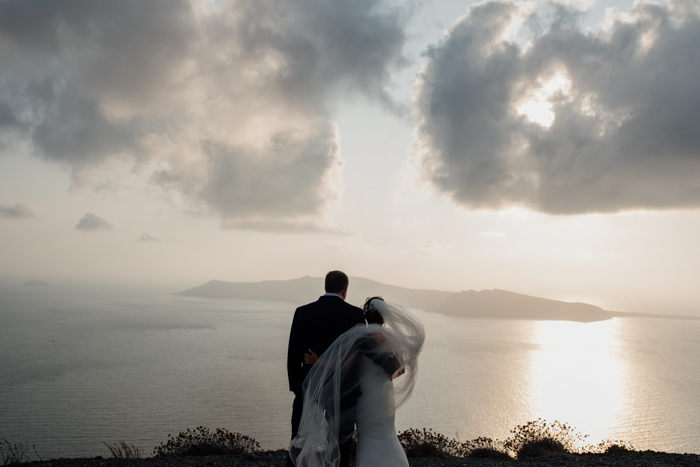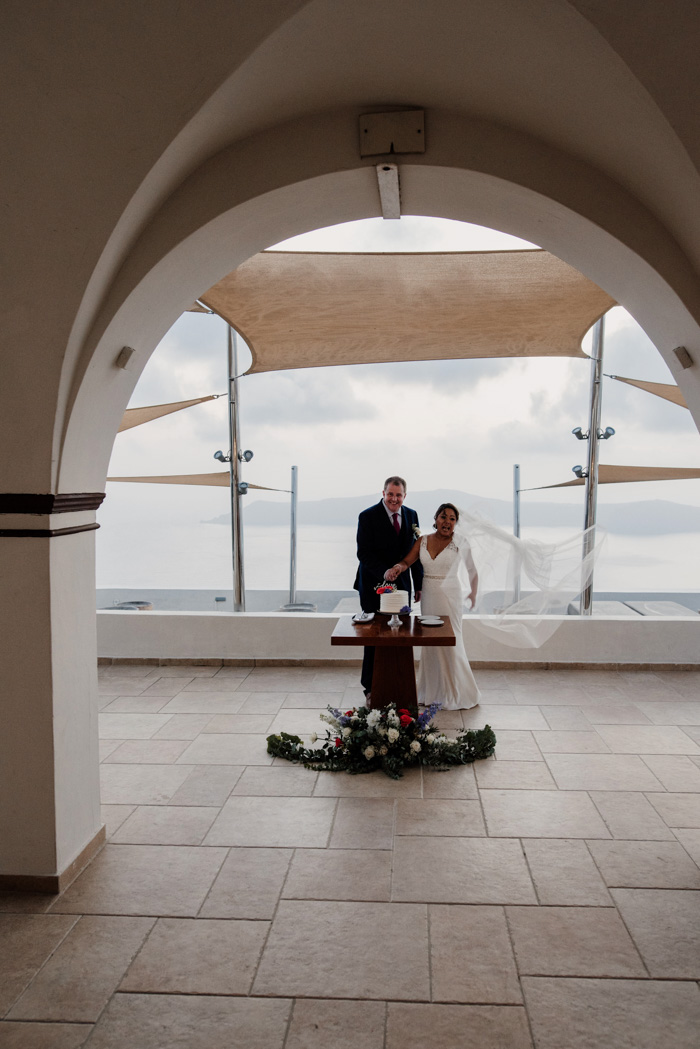 A Surprise Serenade From The Chef
We had an exclusive venue, attentive staff, and a hard-working planner that made our wedding dreams come true. Unknown to us, our personal chef, Edward Limankin has many talents apart from cooking. As we finished our wedding meal, he serenaded us with his powerful operatic voice—a very nice wrap-up to our day.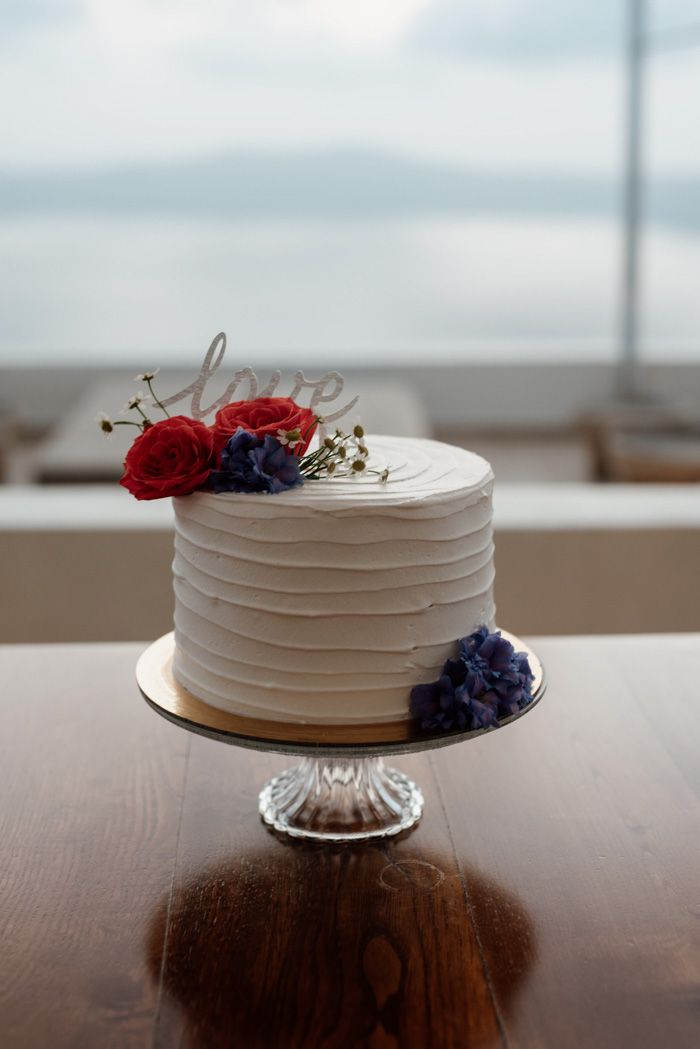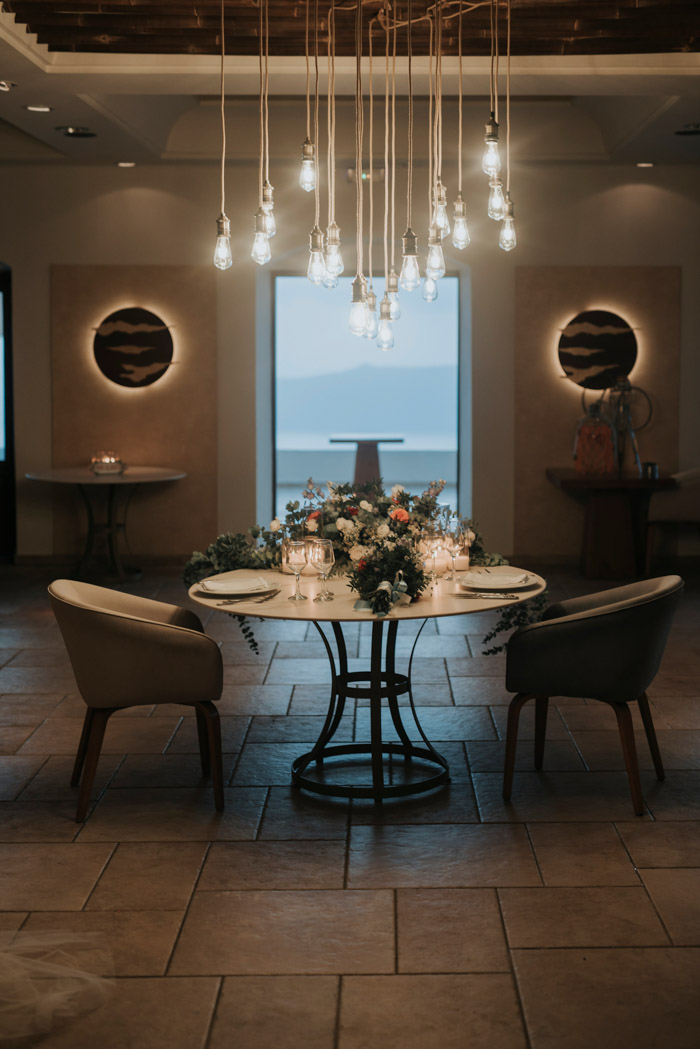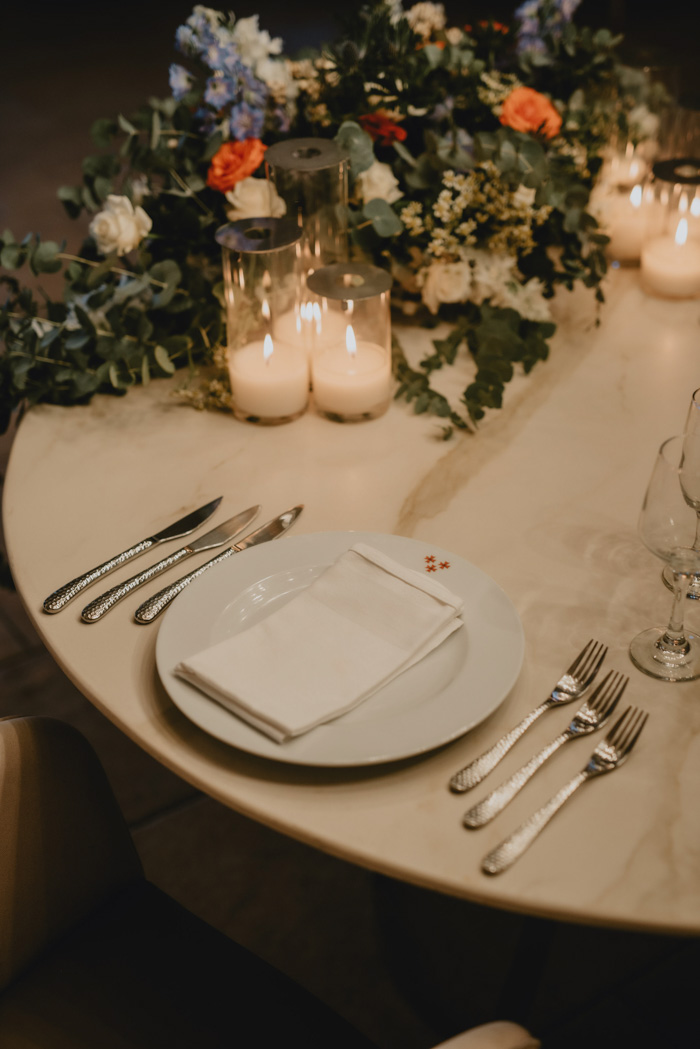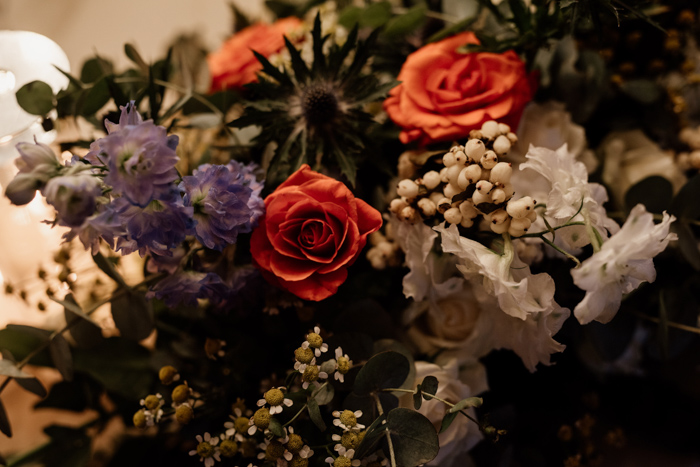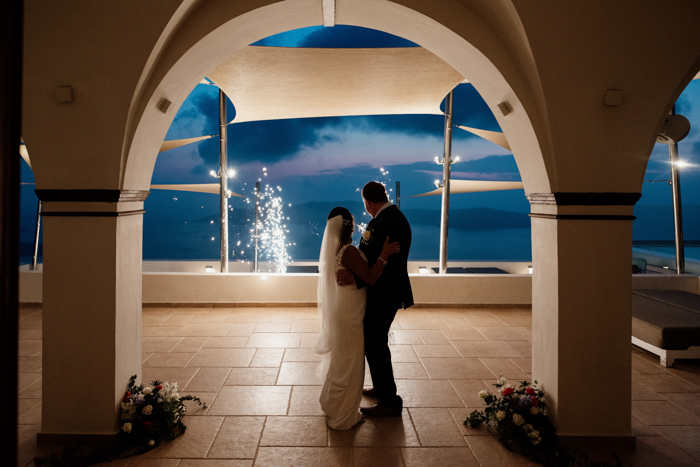 Planning a wedding during a pandemic can be overwhelming, but Mayeth and Mark—with the help from their talented vendors—brought this dreamy Santorini Island elopement to life and proved that less can be more. 
If you're feeling inspired to trade your over-the-top wedding day for an intimate elopement-styled ceremony, you won't want to miss the ultimate elopement planning checklist. 
The post Dreamy Malteze Santorini Island Elopement appeared first on .