Stairway to heaven? More like stairway to an epic Upstairs Atlanta wedding. With breathtaking florals, show-stopping fashion, and the addition of a rose unity ceremony, this love fest was anything but ordinary. With the help of wedding planner Smooth as Butter Weddings, Sarah and Brittany crafted a beautiful, fun-filled celebration. Their wedding was seriously representative of their love for one another. 
Food and florals were the couple's top wedding planning priorities. The result was a feast for the eyes and the stomach. Florist Flaura Botanica dressed the industrial wedding space with jaw-dropping arrangements and an eye-catching, asymmetrical arch. The arch was so beautiful it was repurposed and used as a sweetheart table backdrop. 
Photographer and Junebug member The Tinsley Co captured every out-of-the-box detail that made this celebration one to remember. Get ready to stuff your face and your Pinterest boards with wedding planning tips and inspiration from Atlanta couple, Sarah and Brittany.
The Couple:
Sarah and Brittany
The Wedding:
Atlanta, Georgia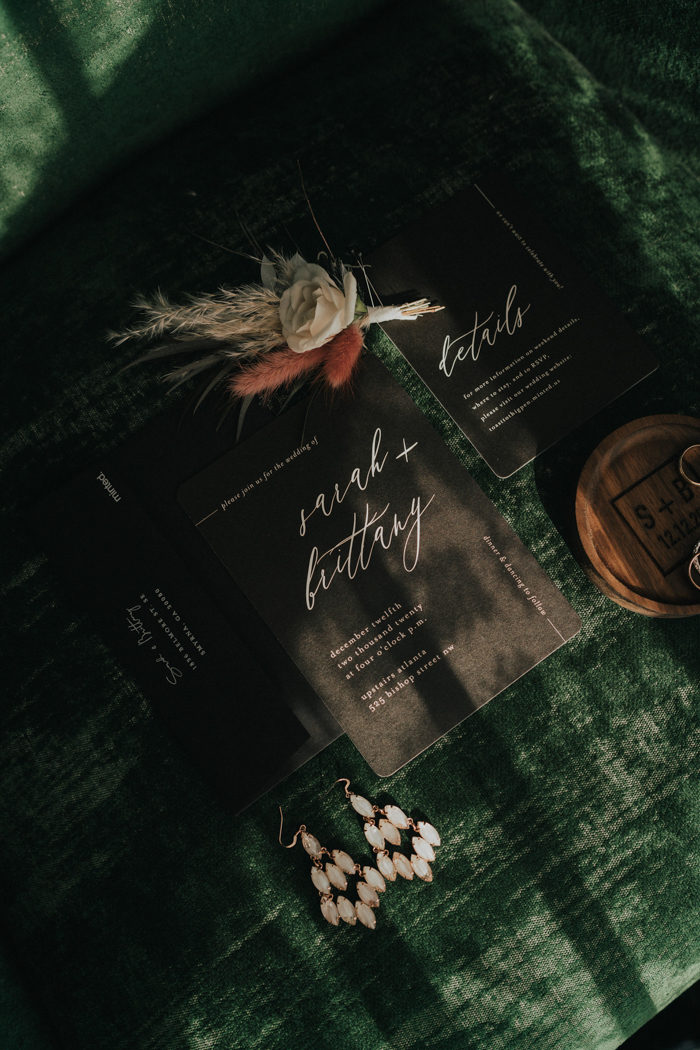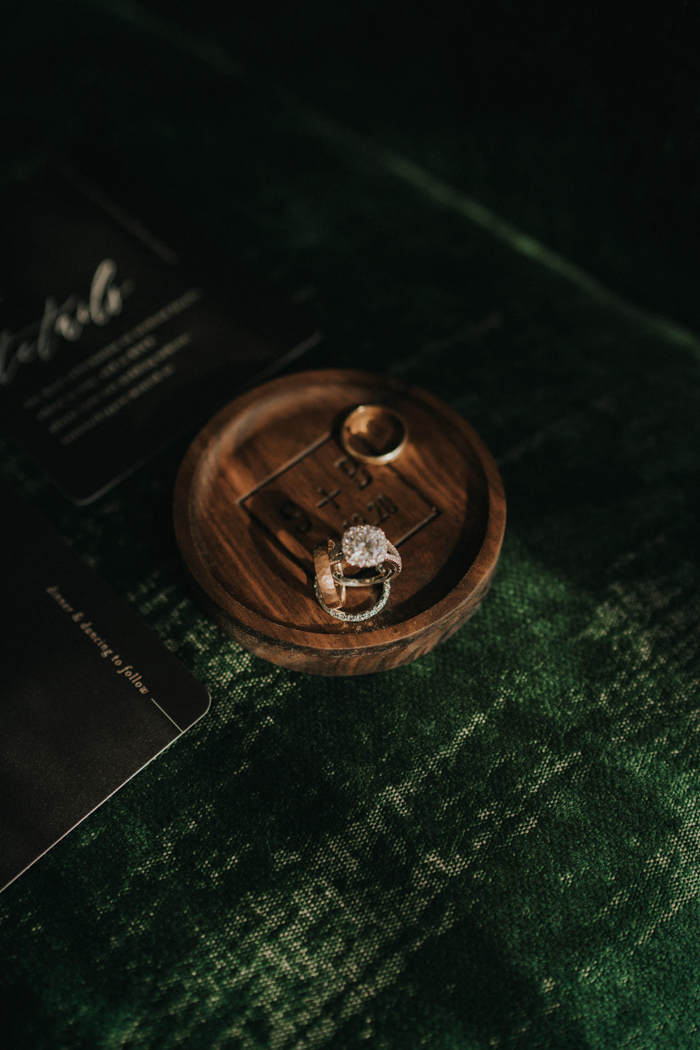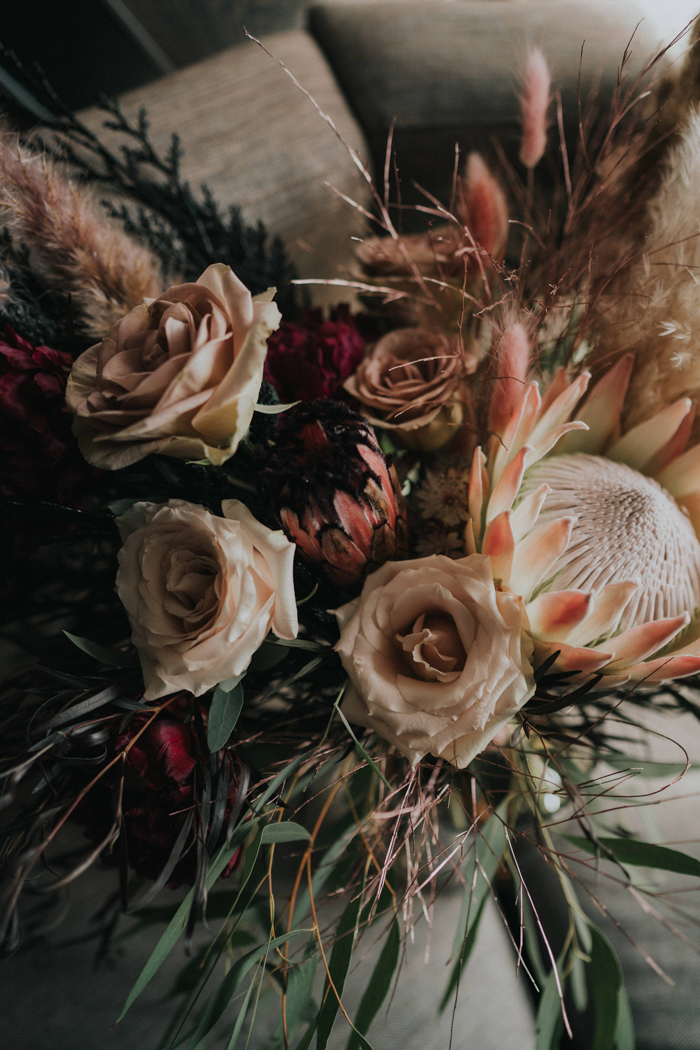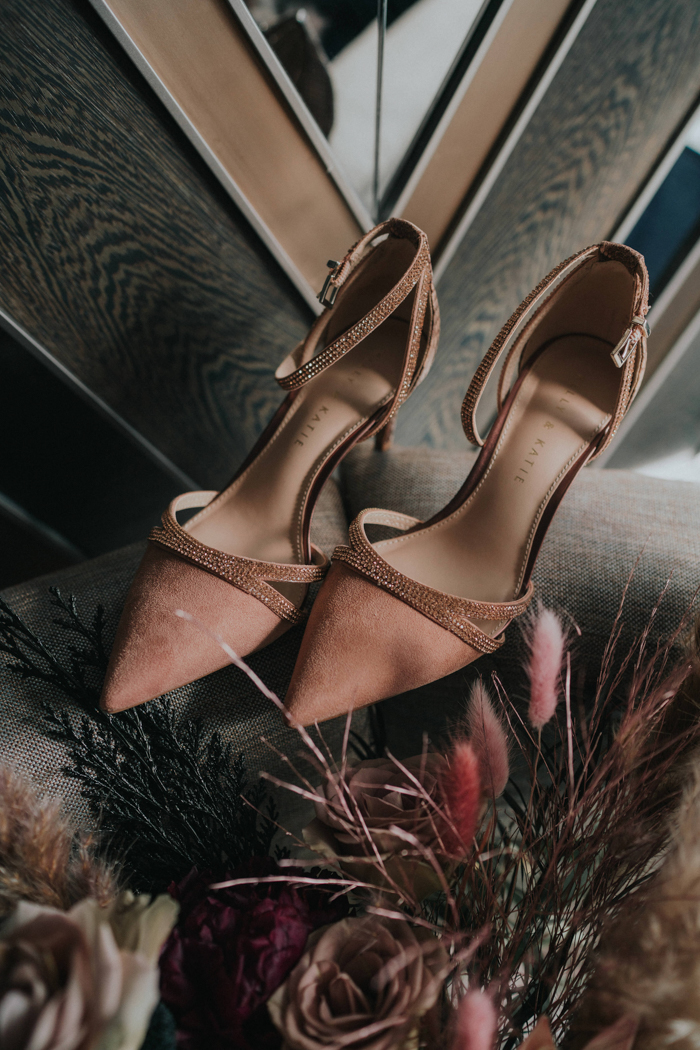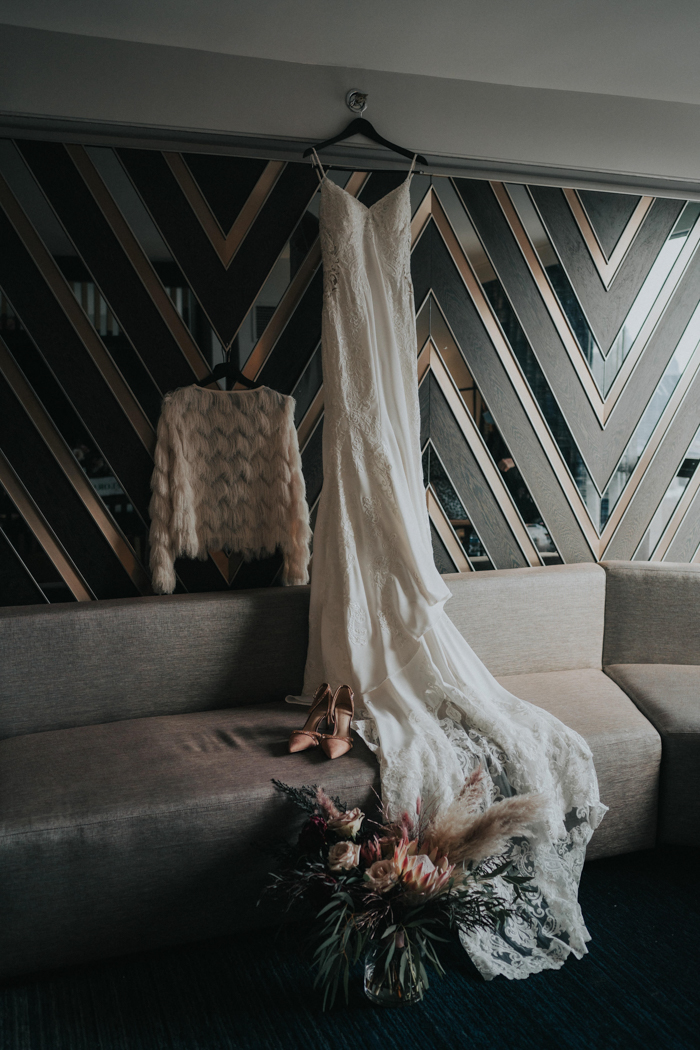 Being Present On Your Wedding Day 
After arriving at the venue, we took a few minutes to grab a sneak peek at the ceremony and reception space. Mostly to soak up and witness our vision brought to life. In that moment, we truly had the opportunity to marvel at every detail that we had thought so long and hard about. It allowed for us to have a moment alone—feeling present on our wedding day.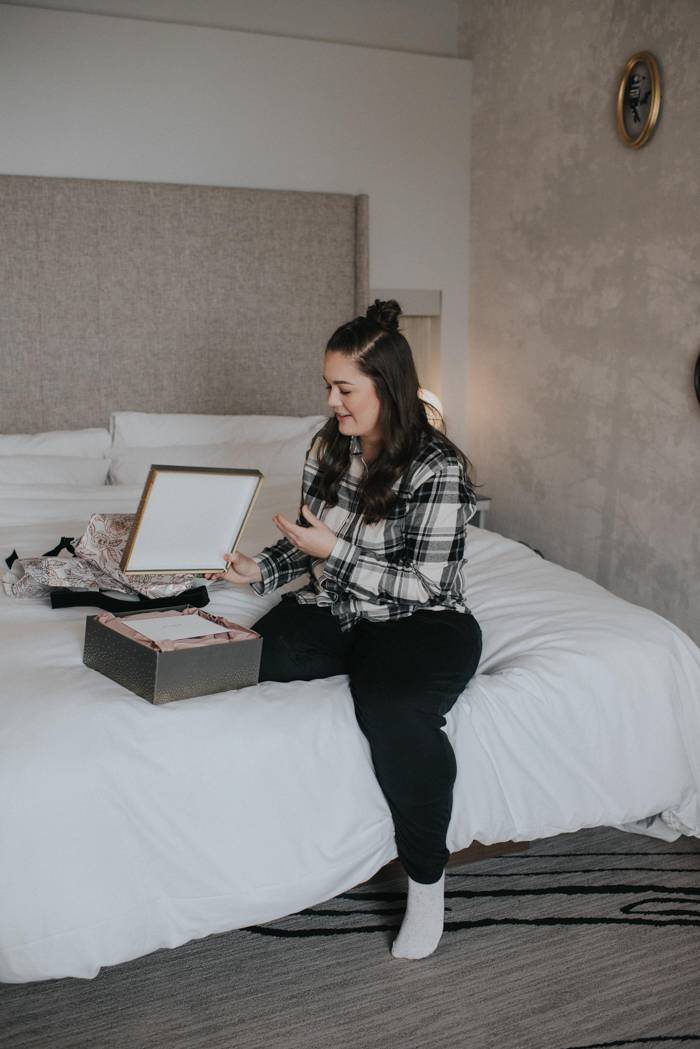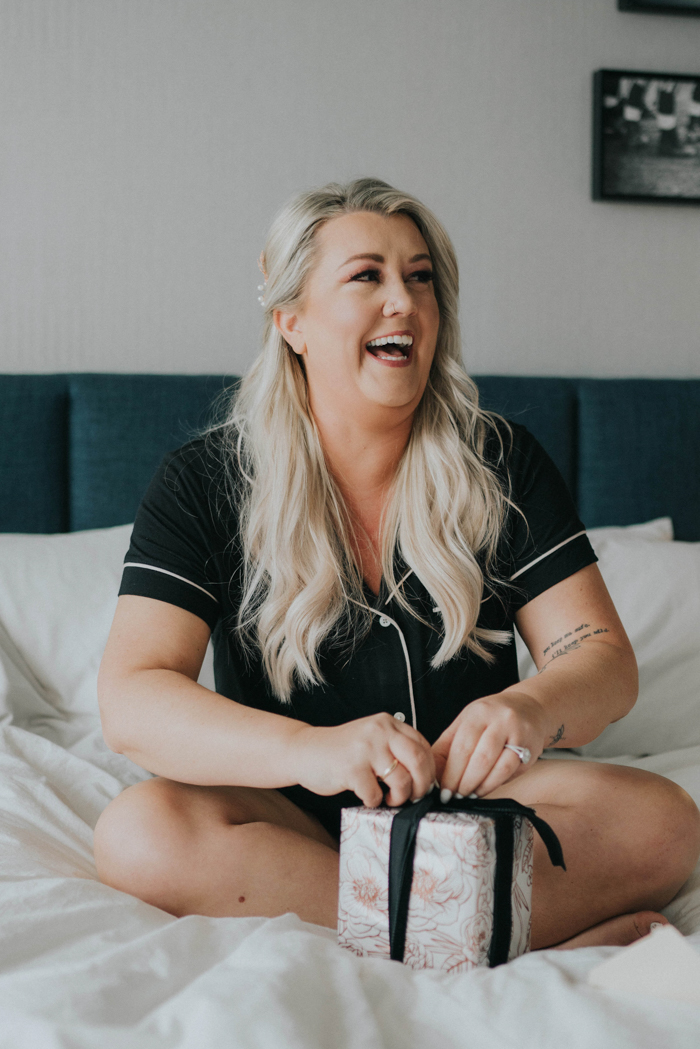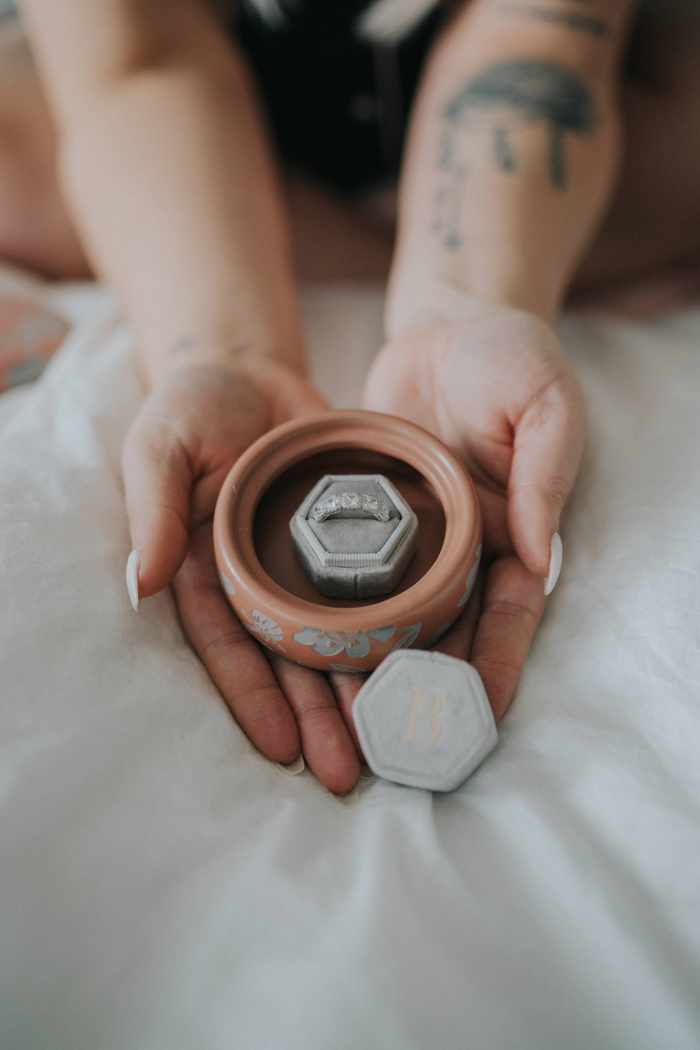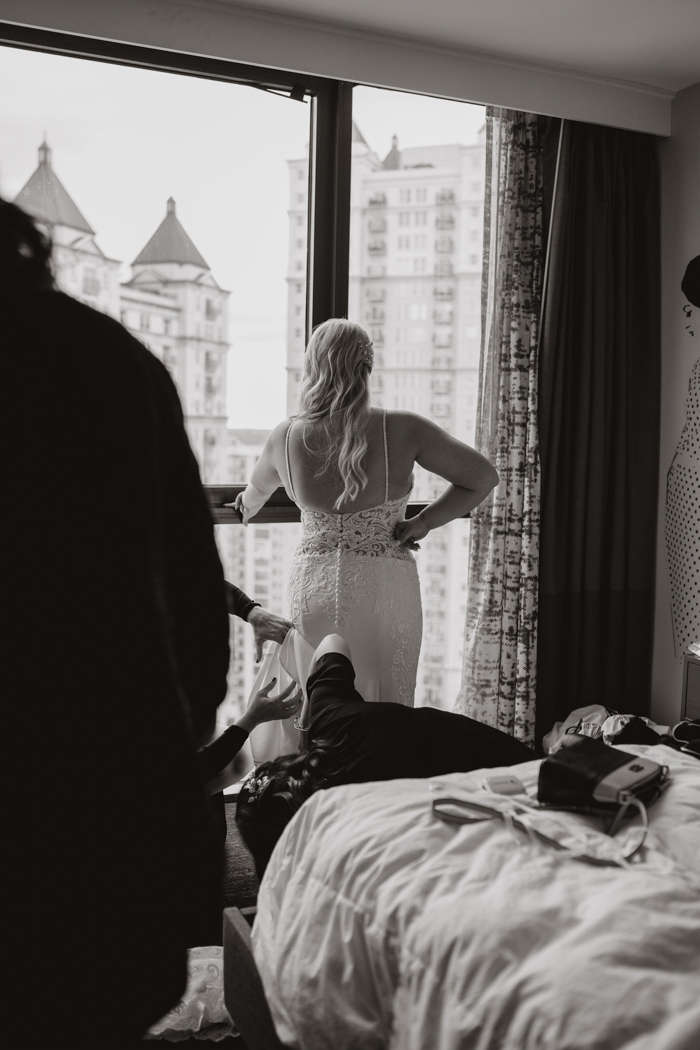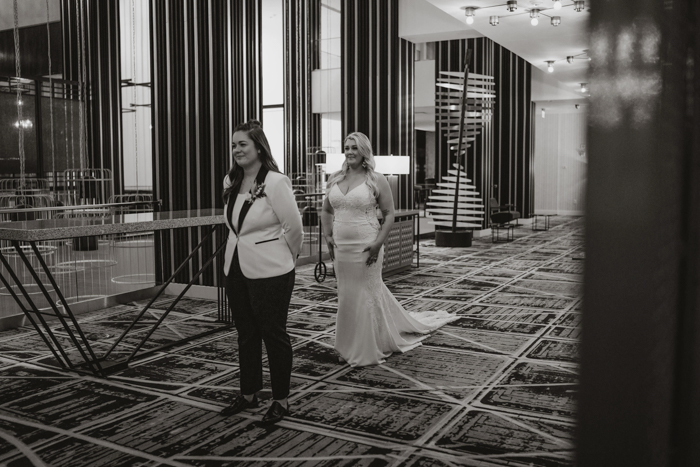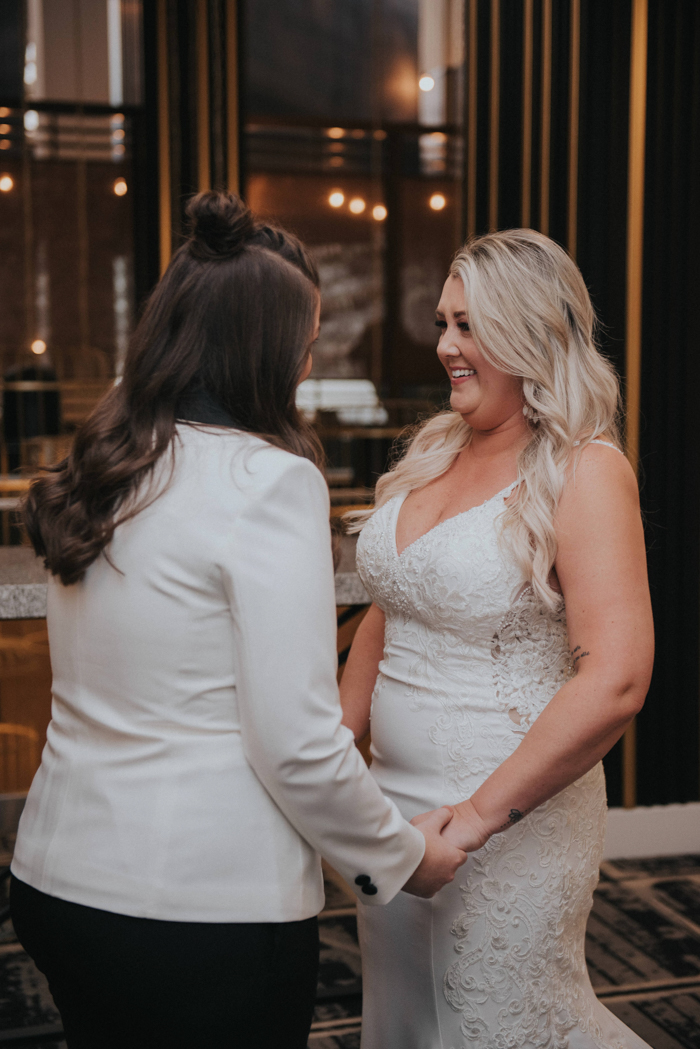 Food, Food, And More Food 
One of the most important elements for our wedding was food. This ties back to our desire to create an intimate dinner party vibe. We wanted the food to stand out as something that would be talked about by our guests long after they left our wedding. Endive Catering knocked it out of the park. To say the guests left full—and happy—is an understatement.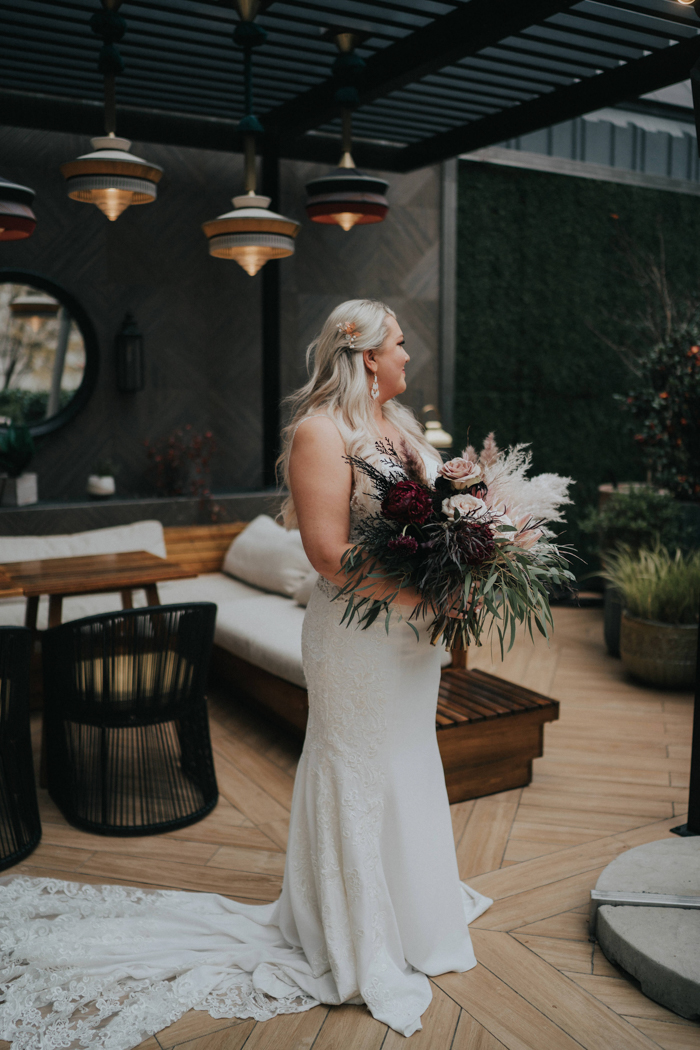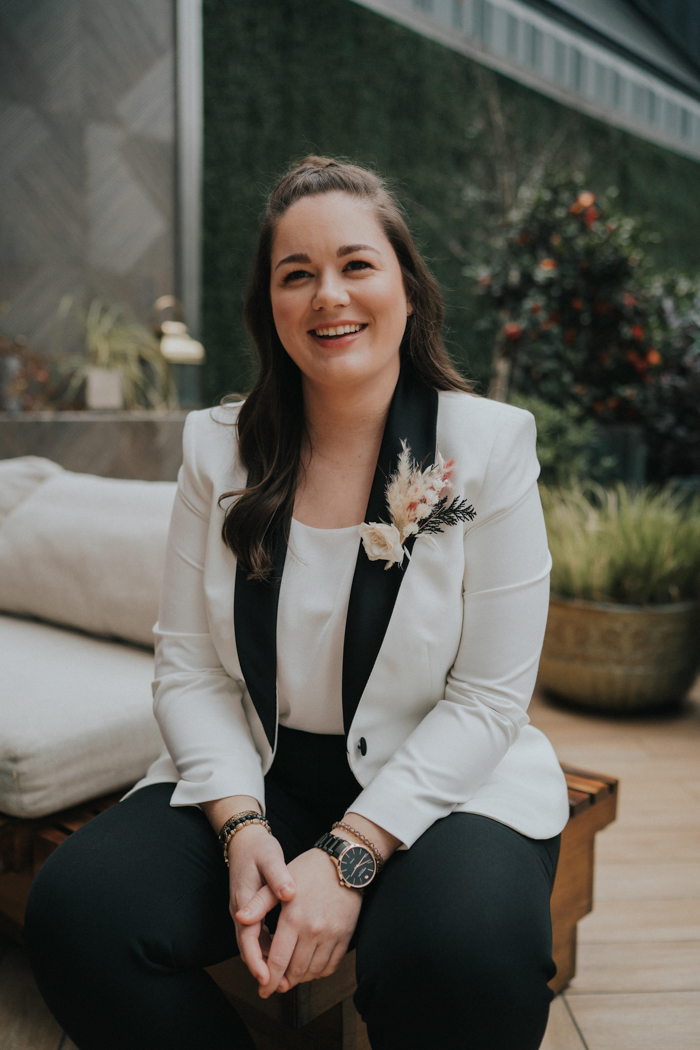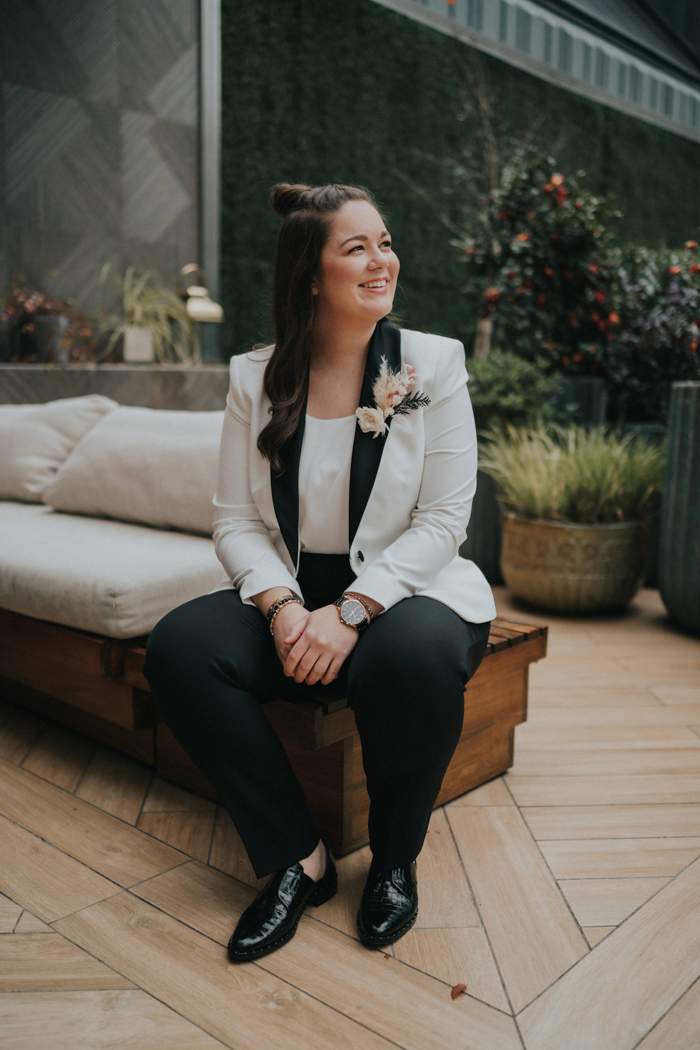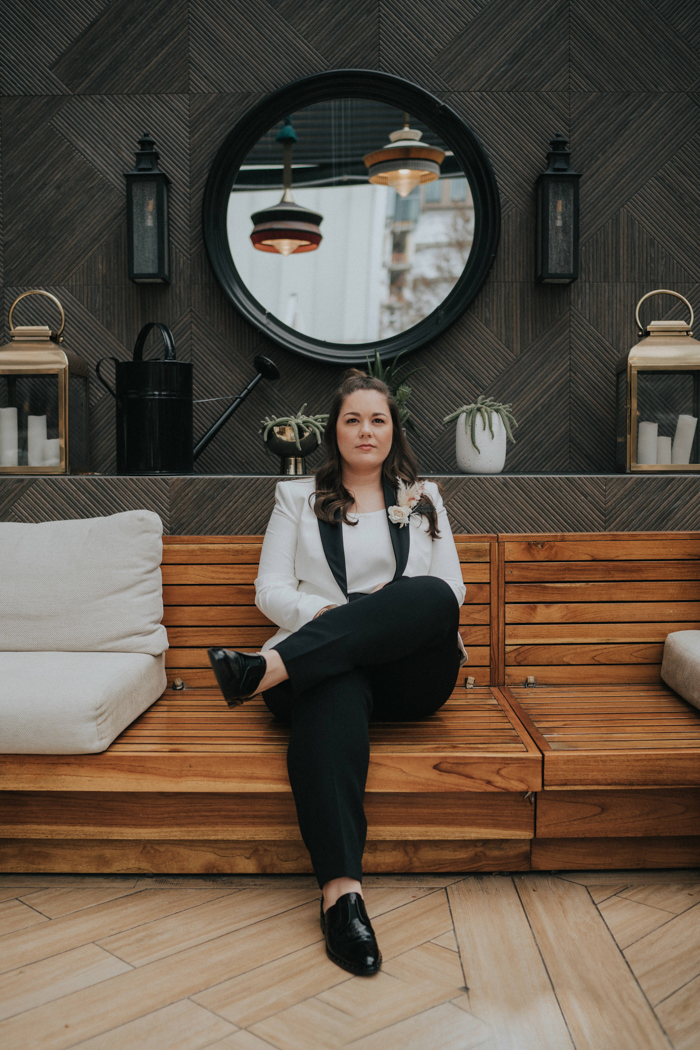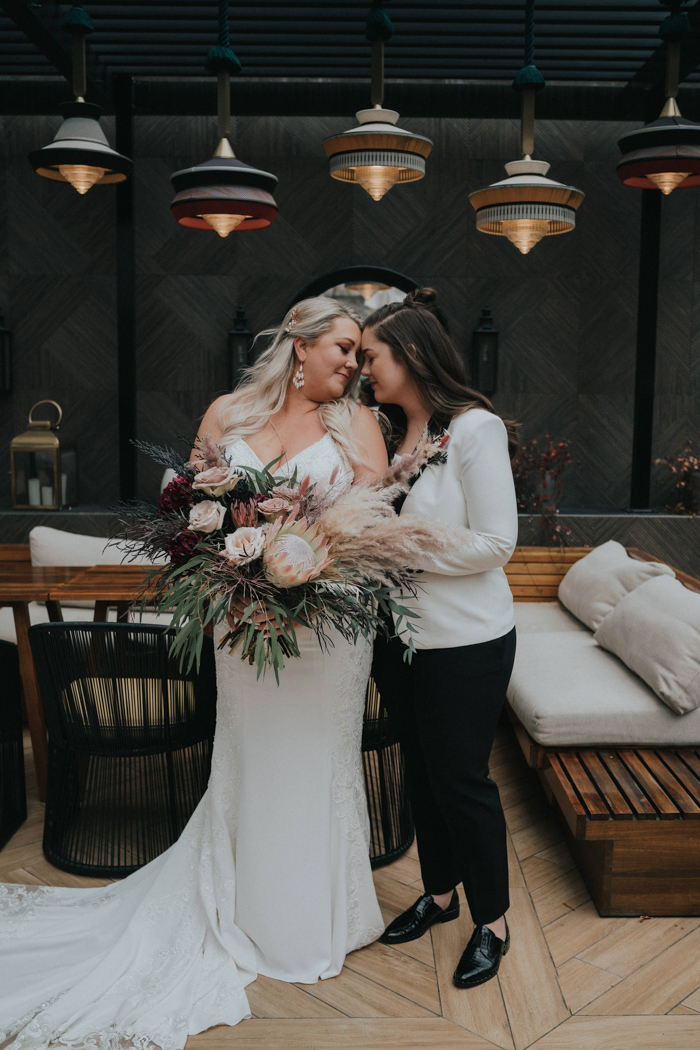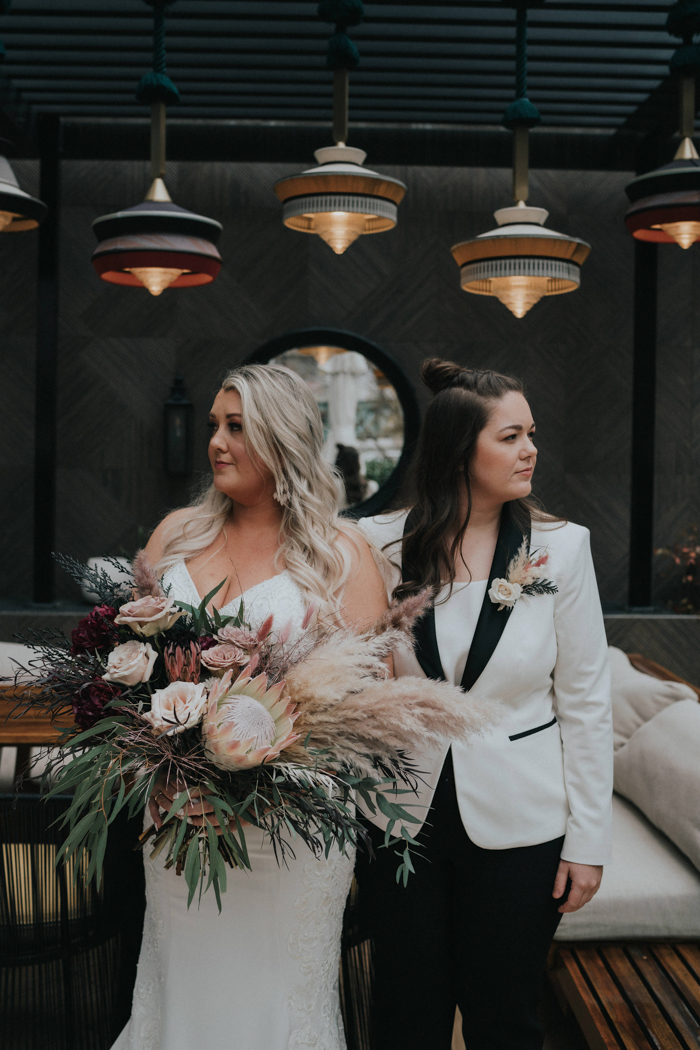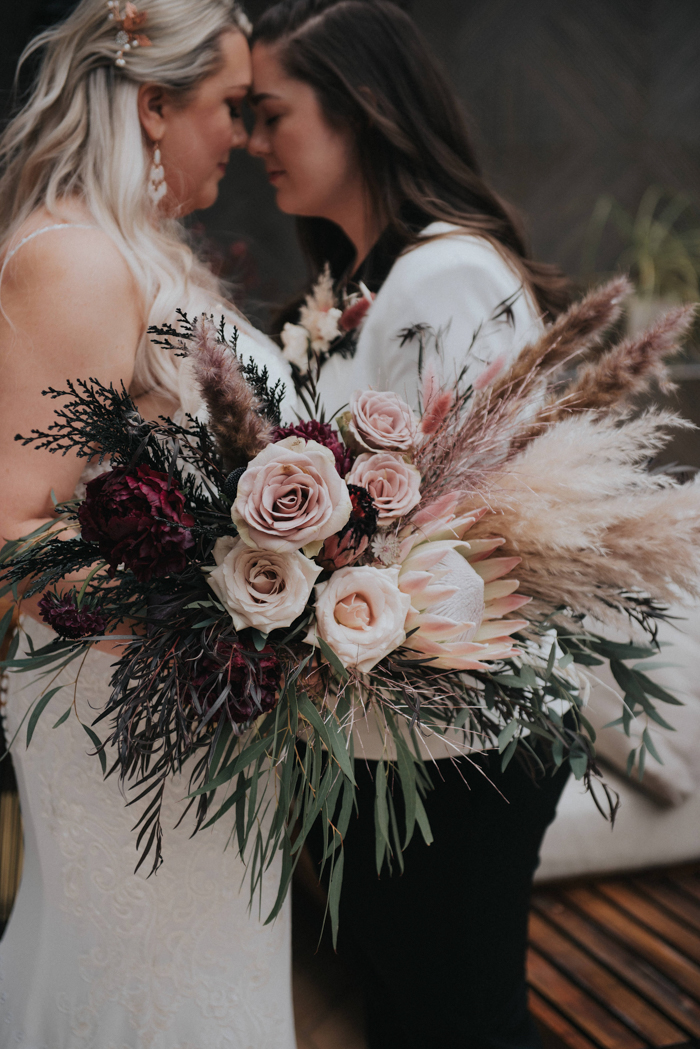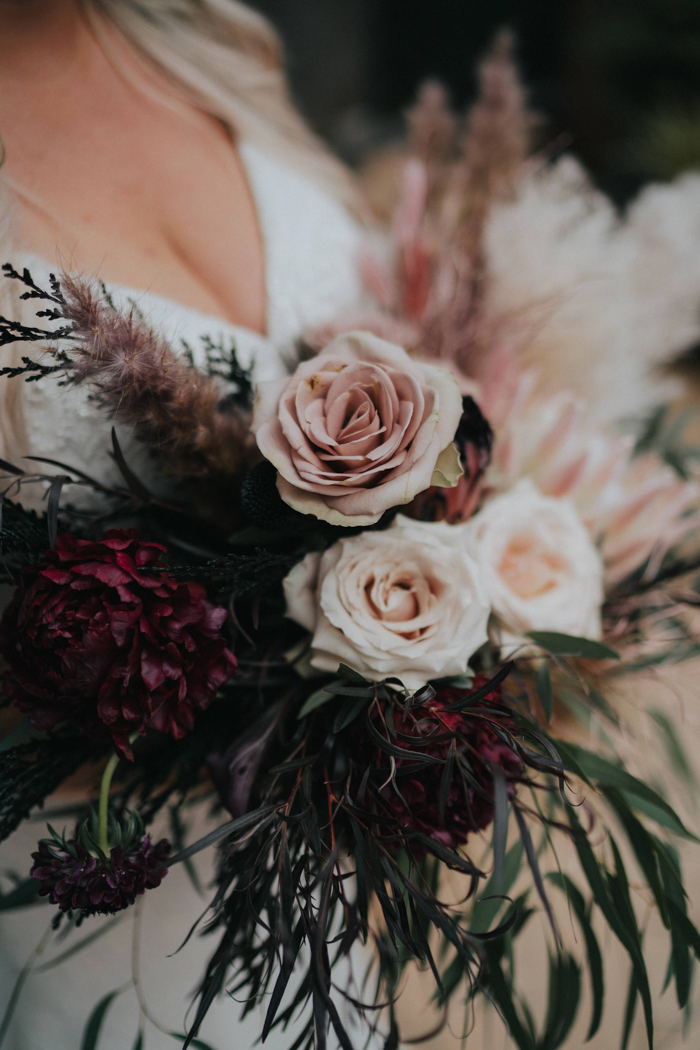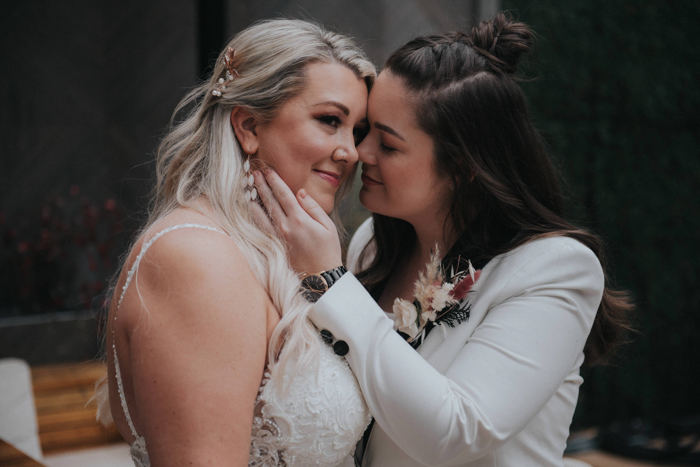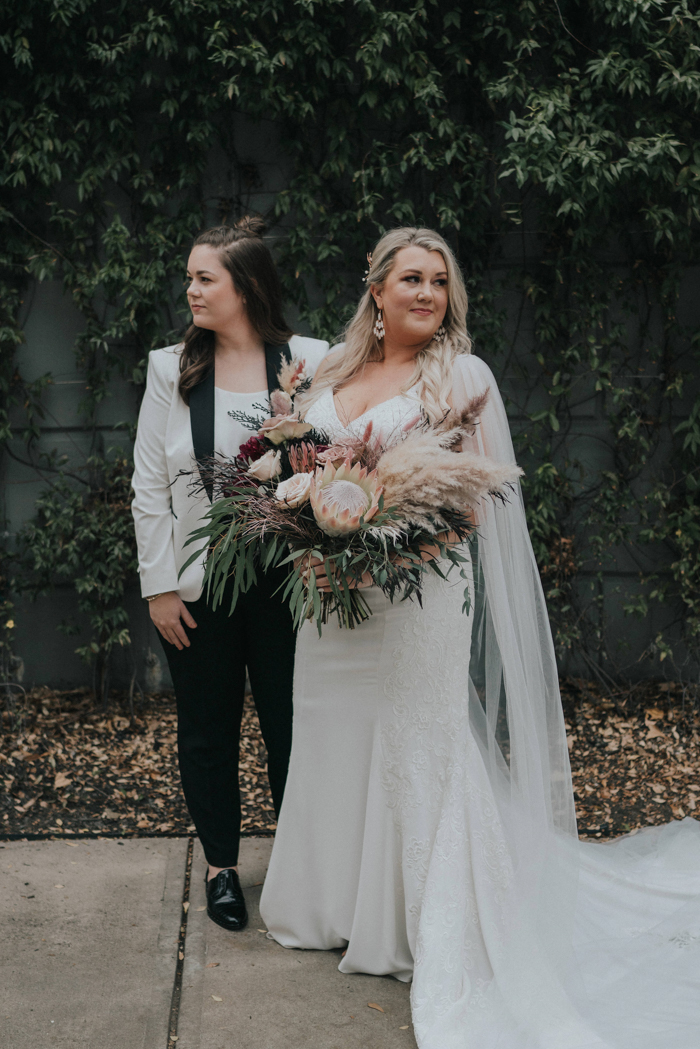 Show-Stopping Florals In This Upstairs Atlanta Wedding 
Florals hand-down stole the show. Each and every aspect of our wedding was enhanced due to the amazing florals that Flaura Botanica created.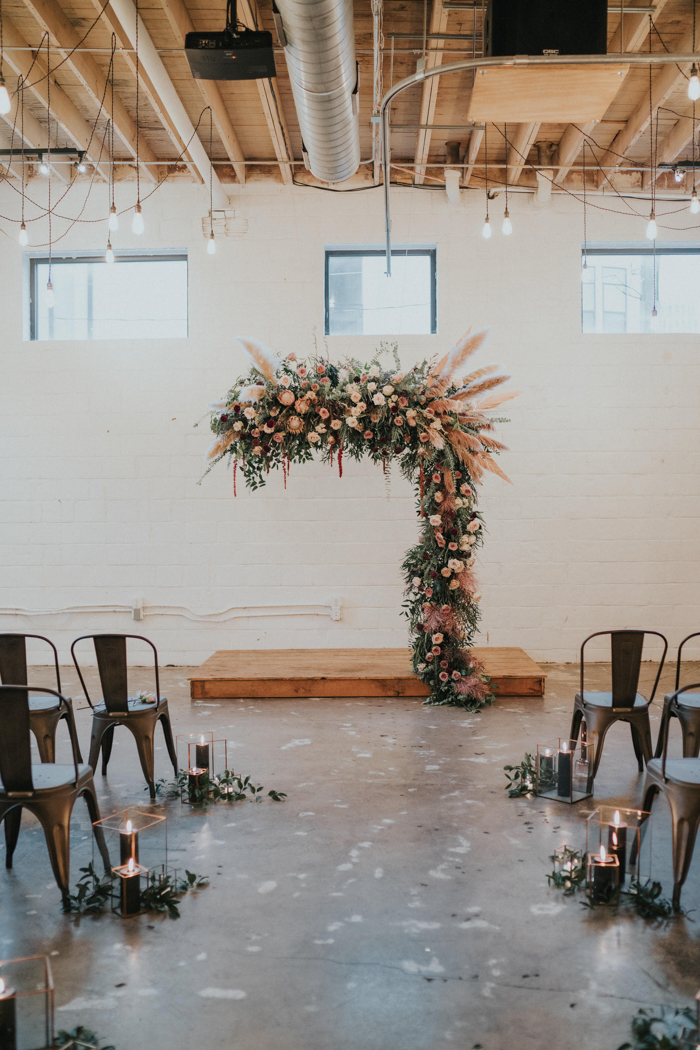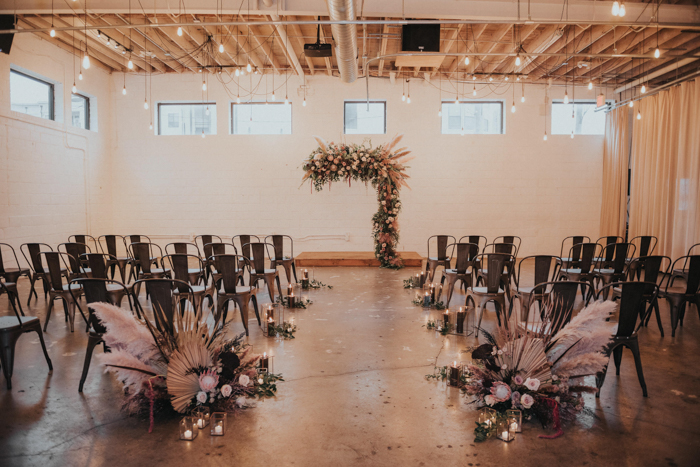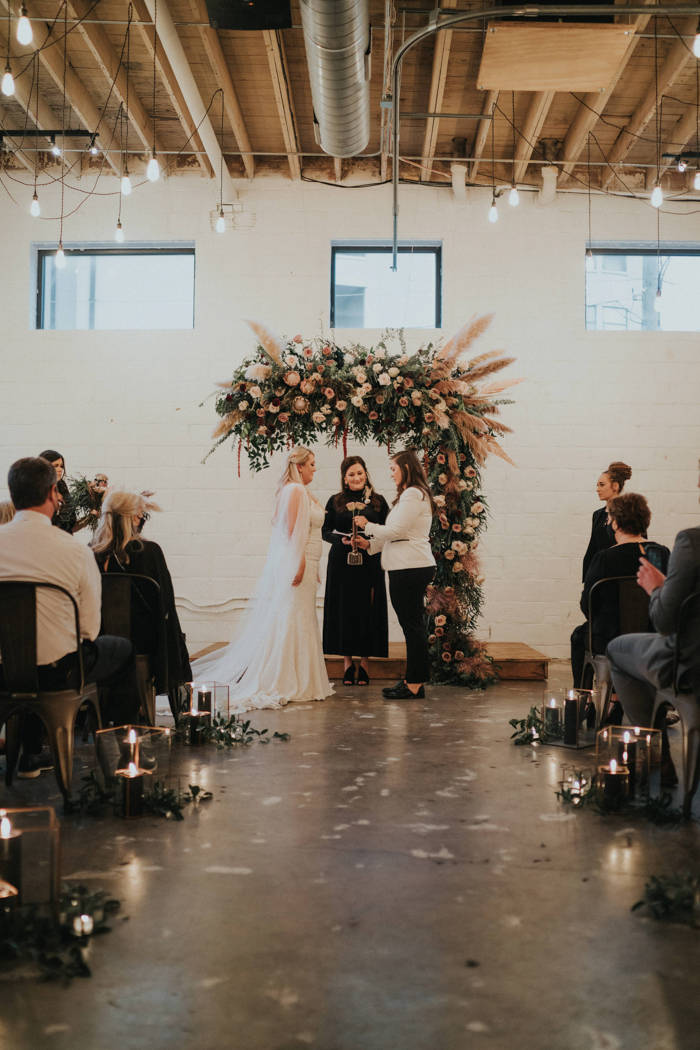 Involving Loved Ones In A Personalized Ceremony 
When it came to the role of our officiant, we knew we wanted someone who loved and supported us from the beginning. Having a close friend officiate our ceremony allowed us to personalize the script. It was important to have wording that felt representative of our love for one another.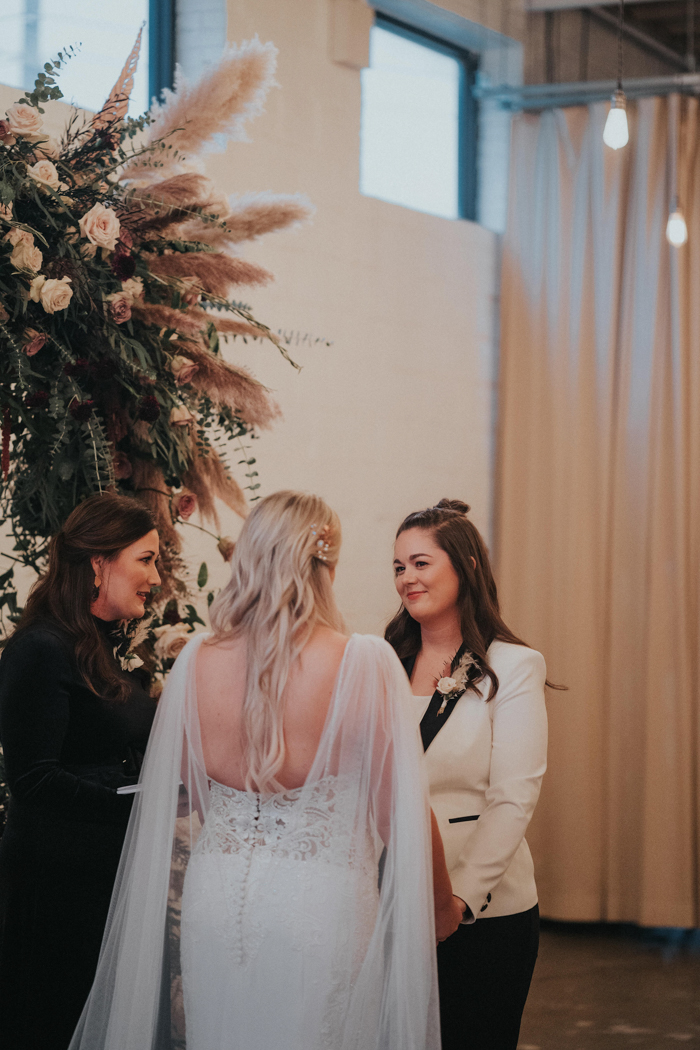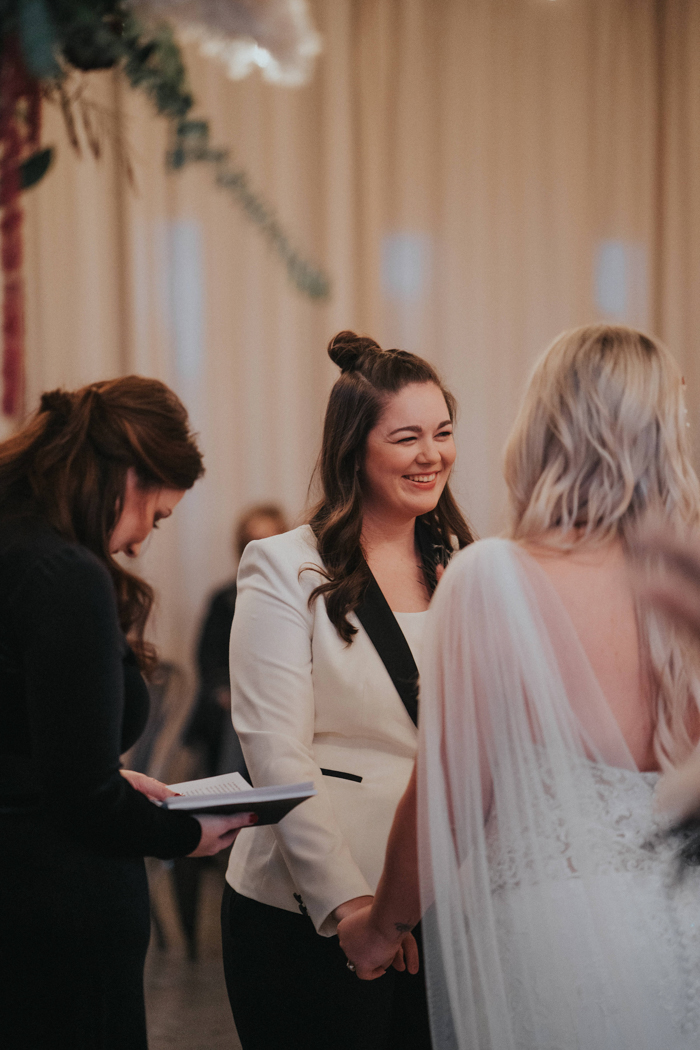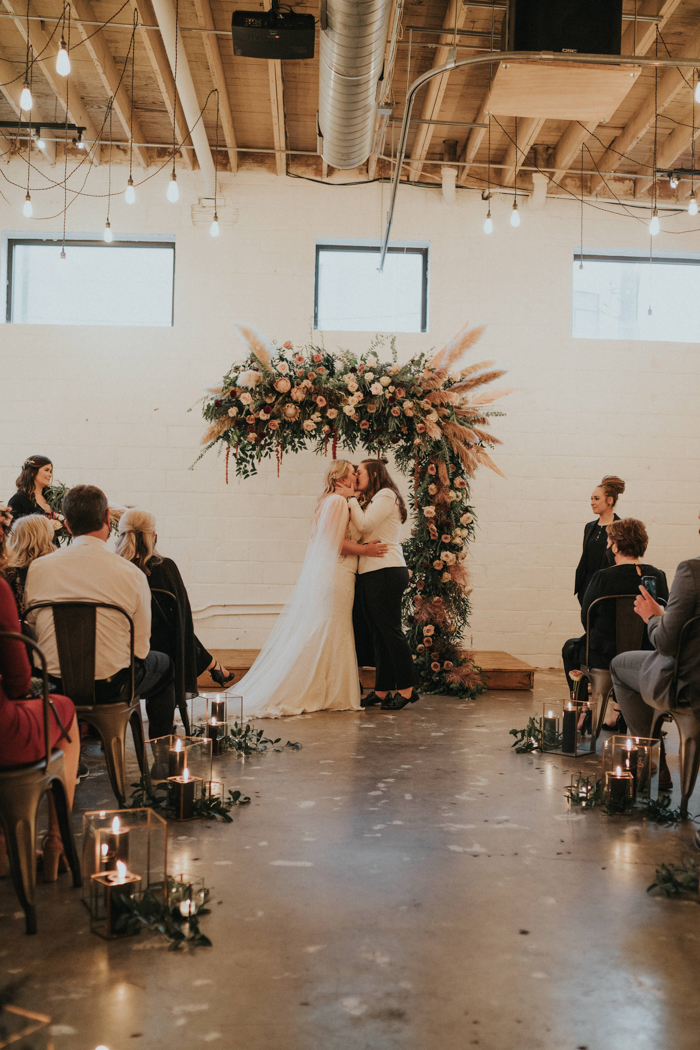 Unique Rose Unity Ceremony 
A personalized and unique aspect of our wedding was the addition of a rose unity ceremony. Roses are an ancient symbol of love and the goal of this ritual was to create a way to express our love. When words fail or when the challenges of life or marriage begin to weigh, one of us is to go out, get a rose, and put it in the special vase used during our ceremony. A great reminder of that moment and the love we felt for one another on our wedding day.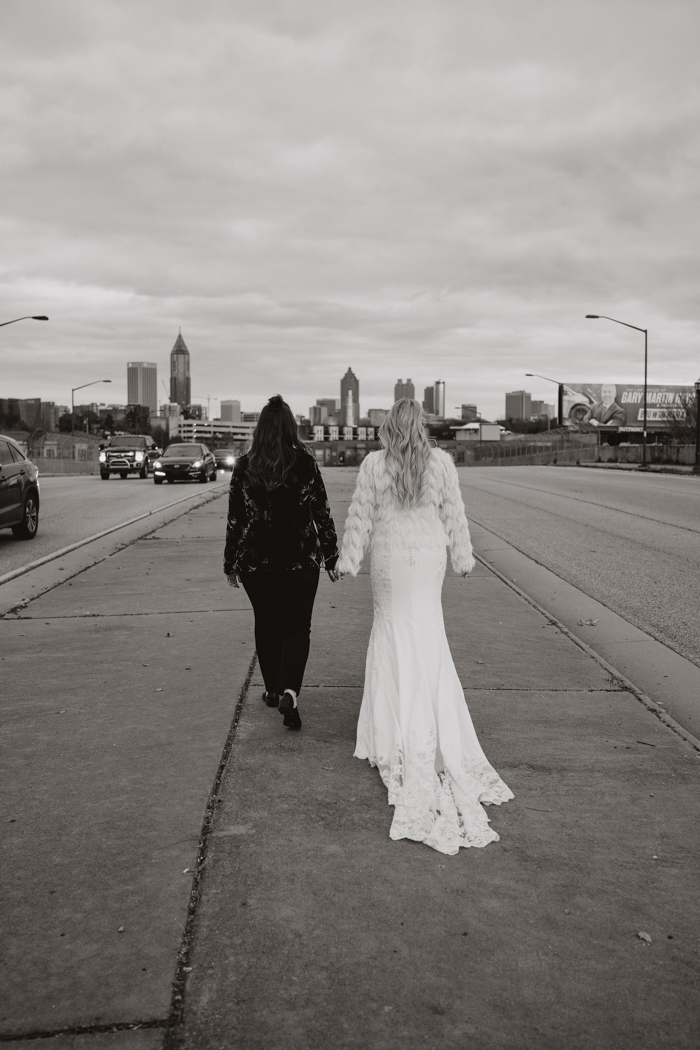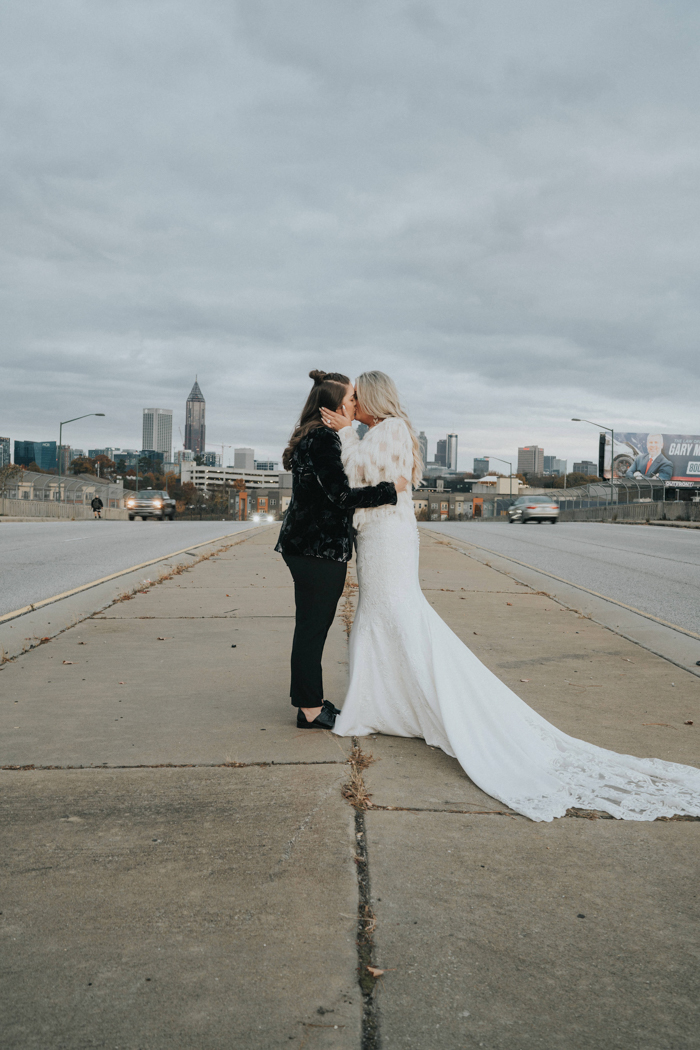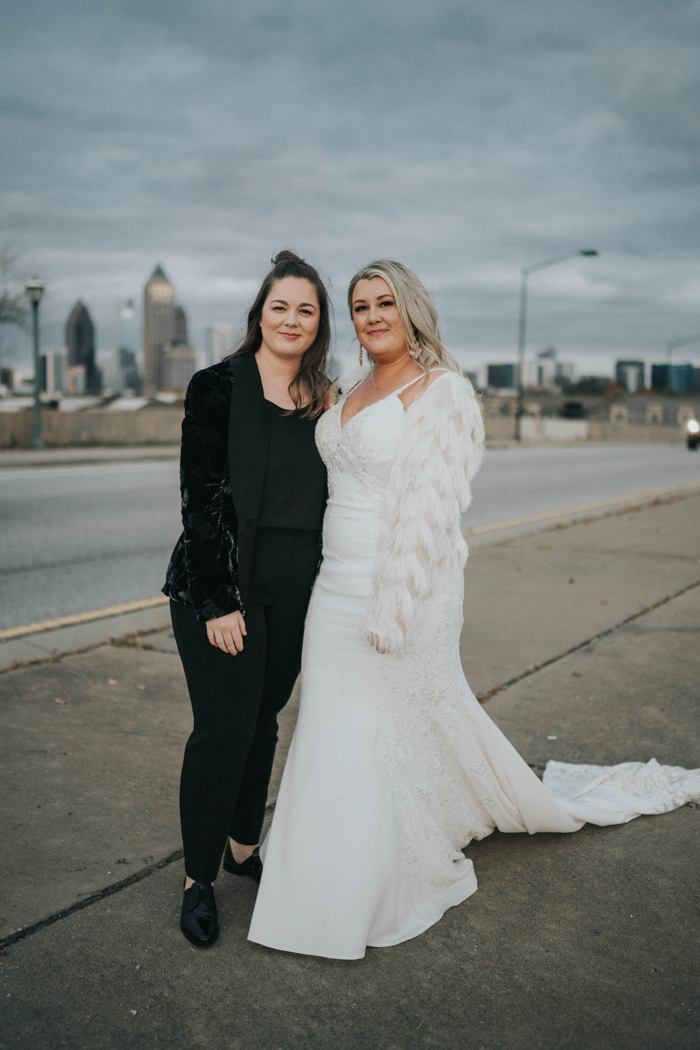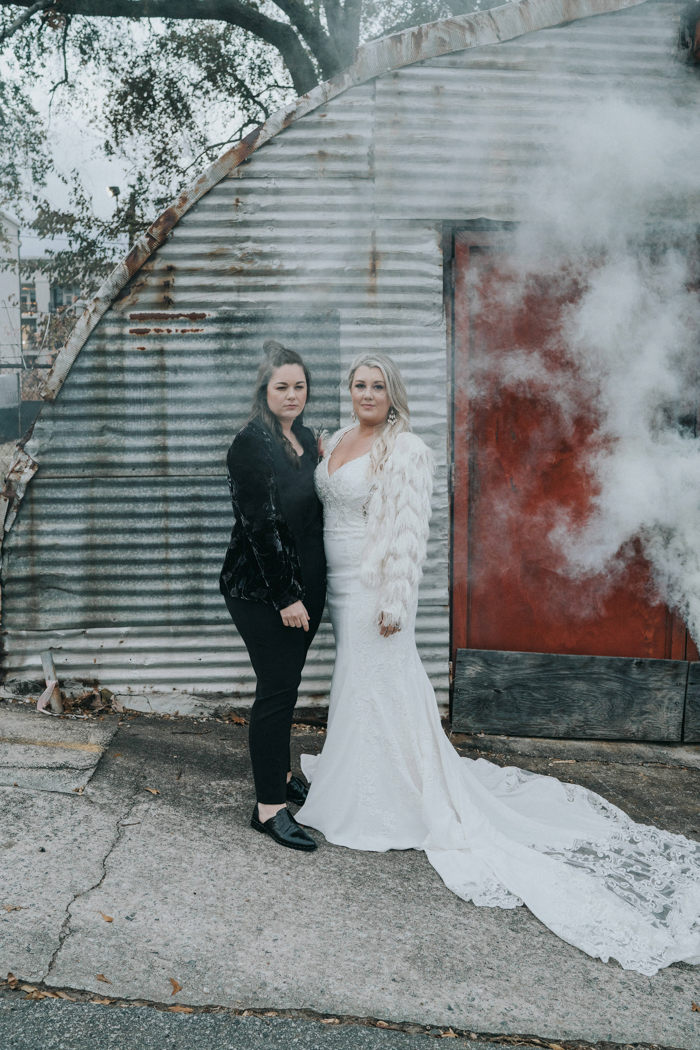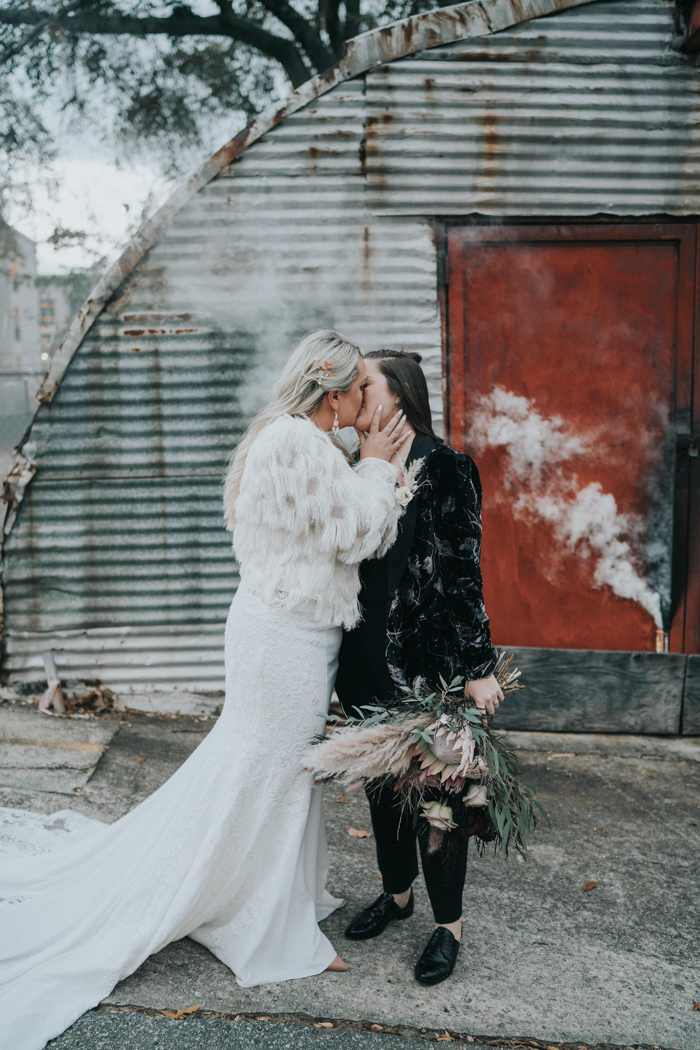 The best advice we received was from our photographer, The Tinsley Co. She advised us to think of the vendor-search as if we're creating our dream team. A team that we trust to bring our vision to life. Through every vendor interview, we thought through not only the vendor's skill set, but their personality and how they would work collectively with the rest of our team.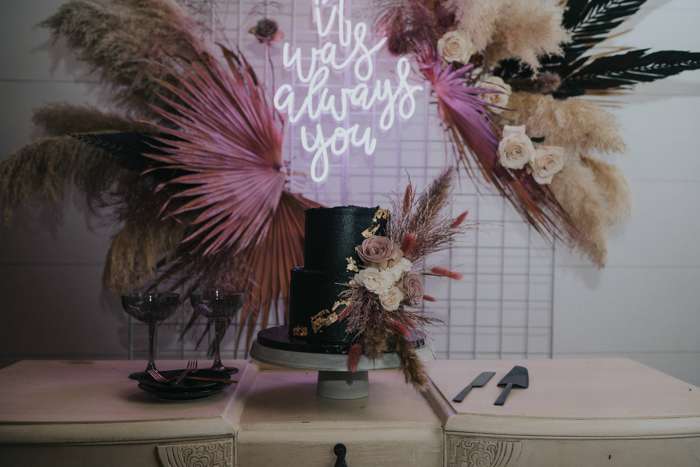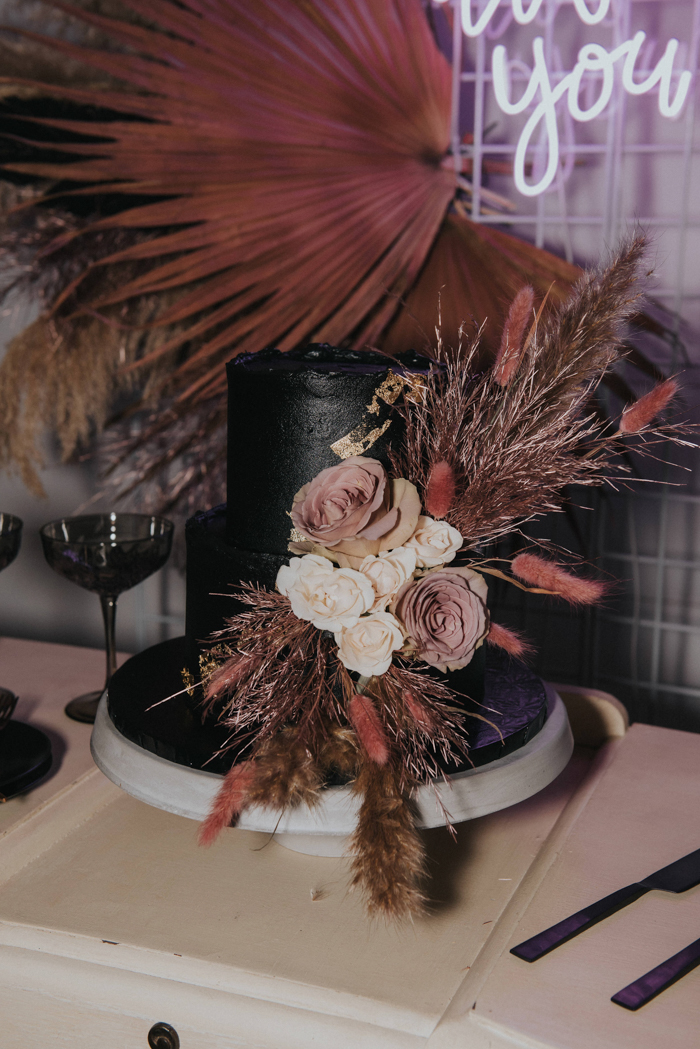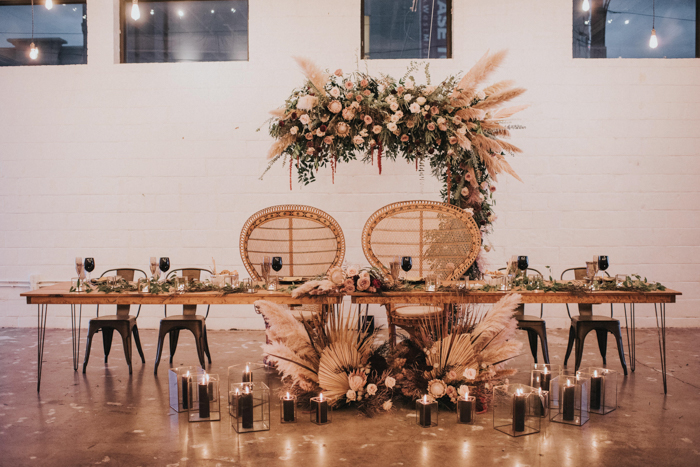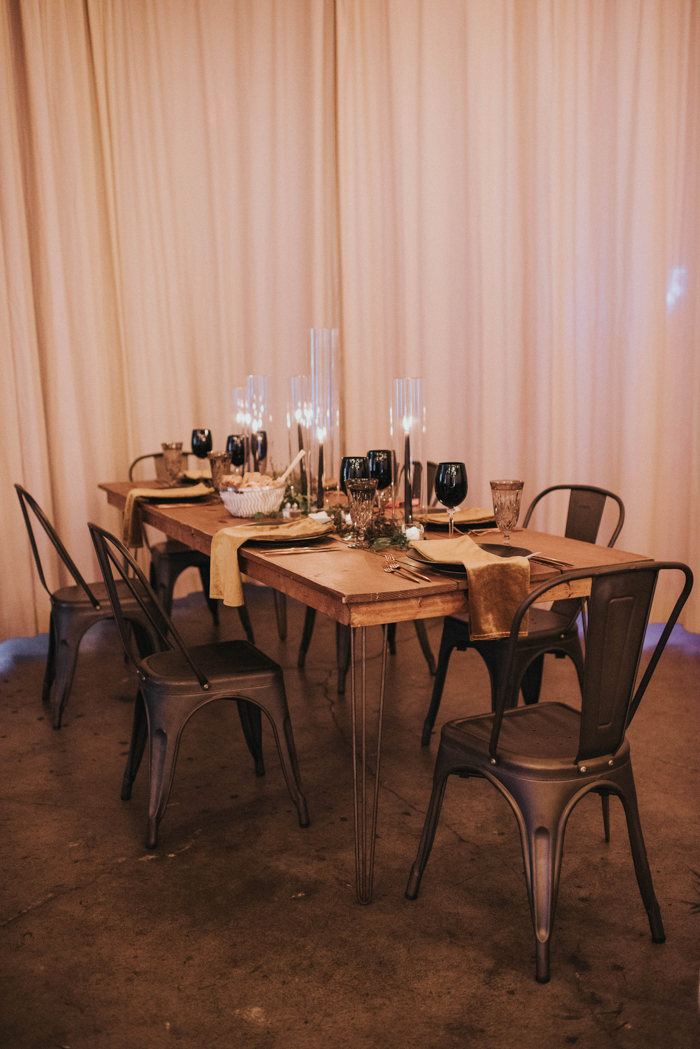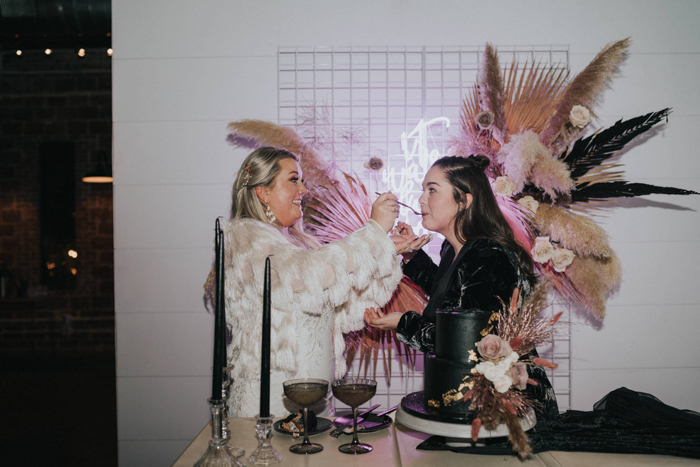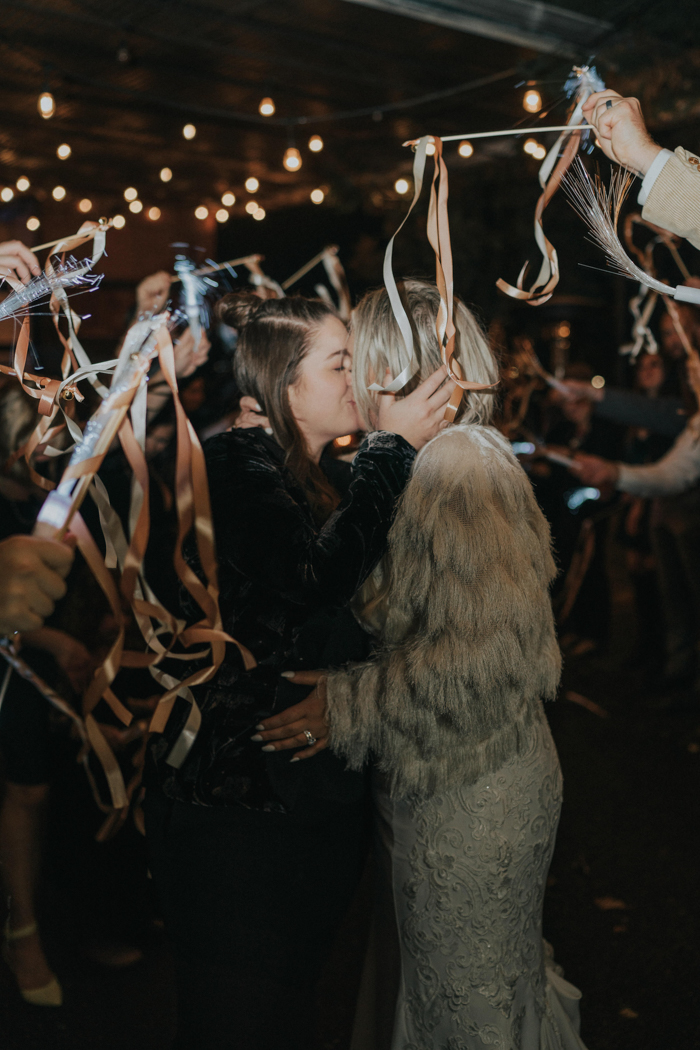 Congratulations Sarah and Brittany on their stunning Upstairs Atlanta wedding. And big thanks to Junebug Photographer The Tinsley Co for capturing every wedding day detail. From the sweet unity ceremony to the personalized ceremony script, every aspect of this day was crafted with intentionality in mind. 
If you're looking to personalize your ceremony—like Sarah and Brittany—consider adding a unique unity ceremony to your wedding day timeline. To celebrate the joining of your two lives, check out these sweet and sentimental unity ceremony ideas.
The post Florals Star In This Upstairs Atlanta Wedding appeared first on .