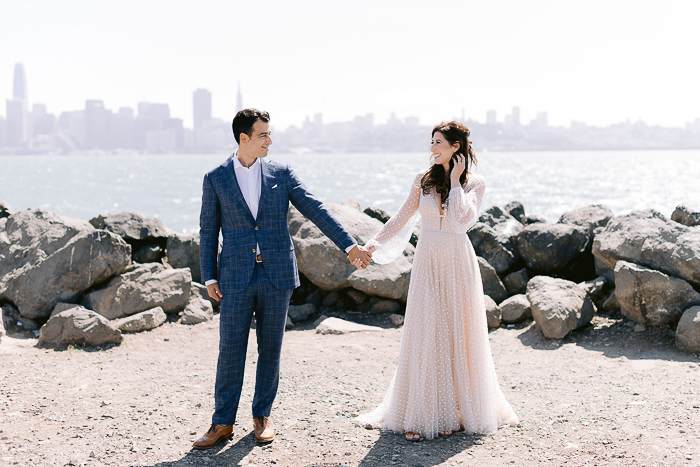 It's been quite the wild ride since the pandemic started, especially for those planning a wedding. After postponing their date three times, Jen and Ihab decided to quickly tie the knot shortly after finding a venue they loved. With a postcard view of San Francisco in the background and 60 of their closest friends and family, their fun and intimate Winery SF wedding was one for the books.
The couple had their ceremony right outside the winery, with the Bay Bridge as the picture-perfect backdrop. The groom rocked a navy suit while the bride looked radiant in her crystal-embellished long sleeve blush dress. In a touching tribute, she carried the memory of her dad with a photo locket pinned to her bouquet. Not to mention their kids played a significant role in their celebration as they each walked with them down the aisle. 
The good time didn't stop there. After the ceremony, they all headed into the barrel room for their reception. Their guests enjoyed freshly made wood-fired pizza, and the ice cream truck was a delicious surprise! From the vintage furniture and decor to the barrel wall and string lights, it was a unique urban setting with a relaxed, cozy vibe. Scroll down to be entirely inspired by these incredible photos of their big day, all beautifully captured by Junebug member Apollo Fotografie.
The Couple:
Jen and Ihab
The Wedding:
Winery SF, San Francisco, California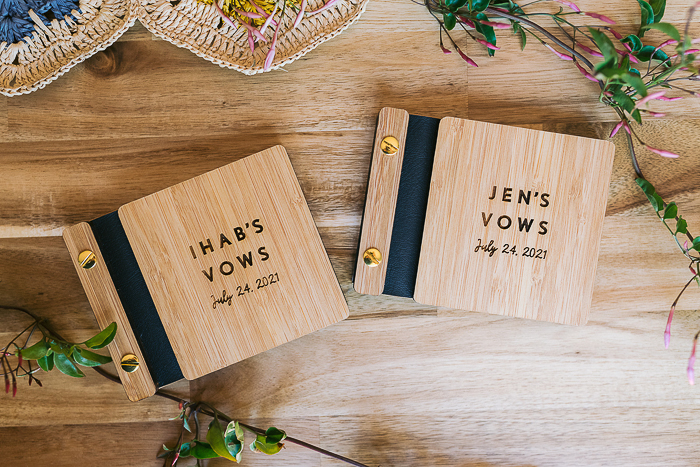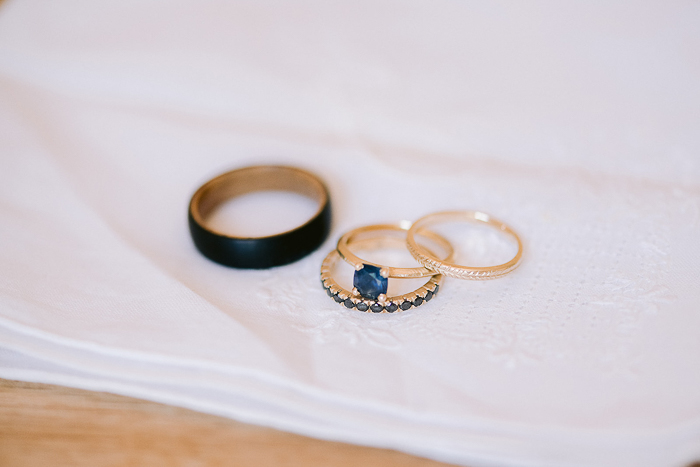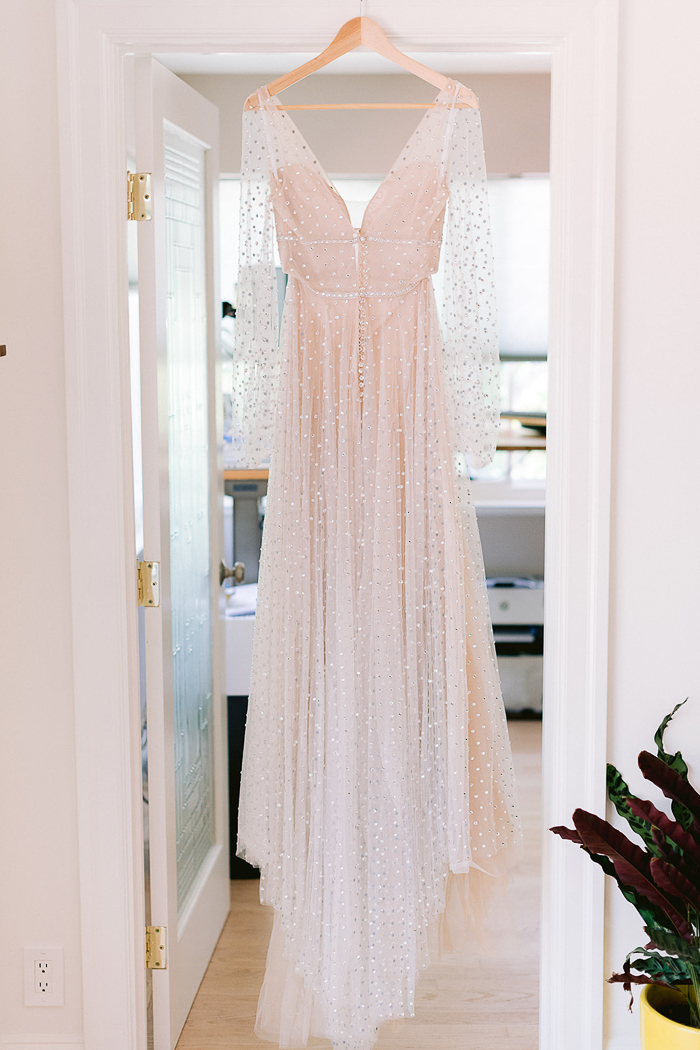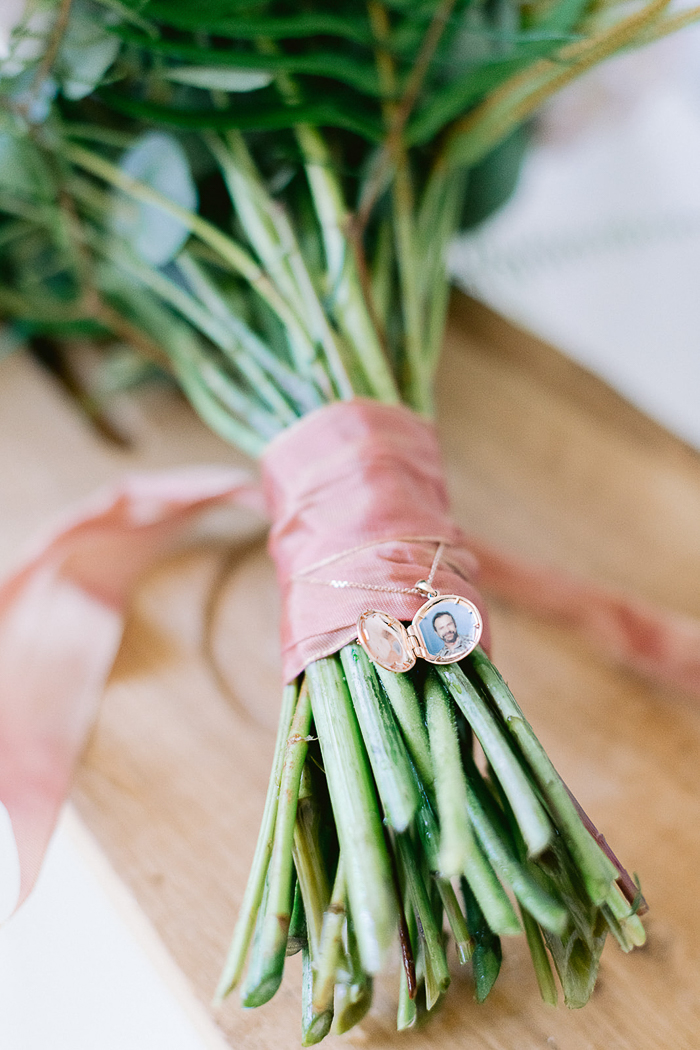 Putting Together An intimate Winery SF Wedding Quickly
We wanted something different, and a friend told me about Winery SF on Treasure Island. As soon as we saw it, we knew it was the right place. Plus, they had dates available, which was an added plus since we were putting the wedding together quickly.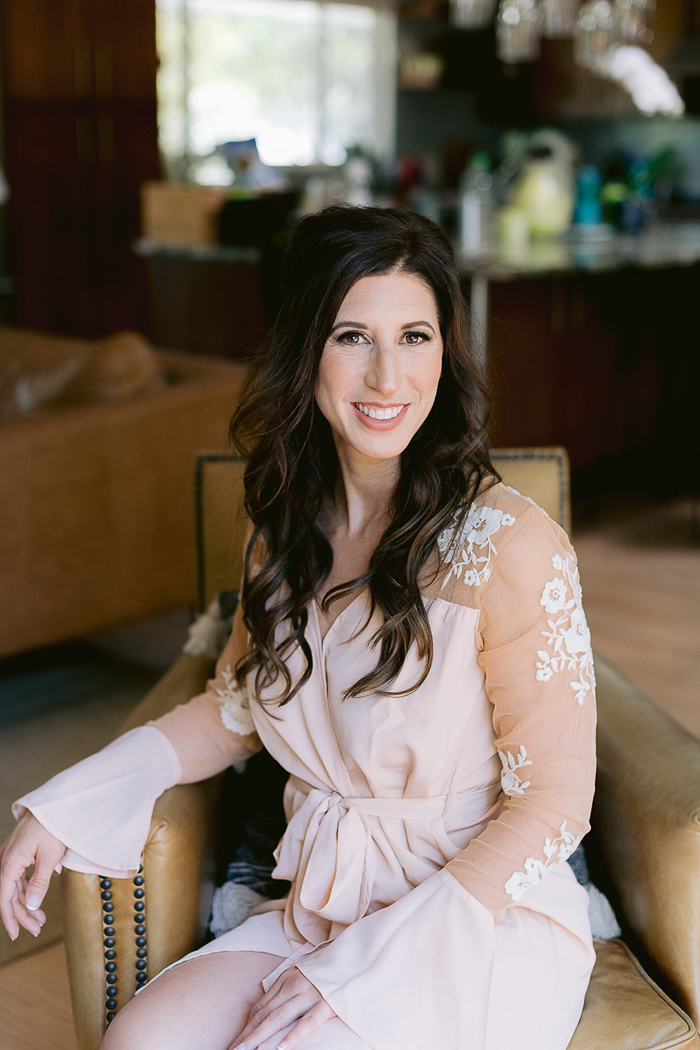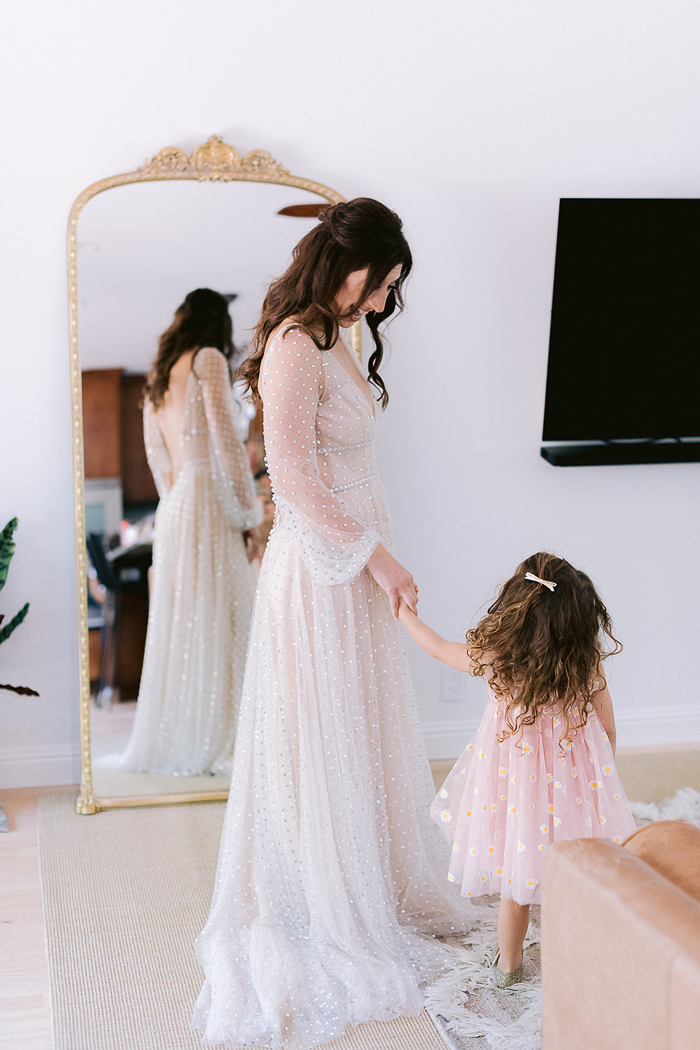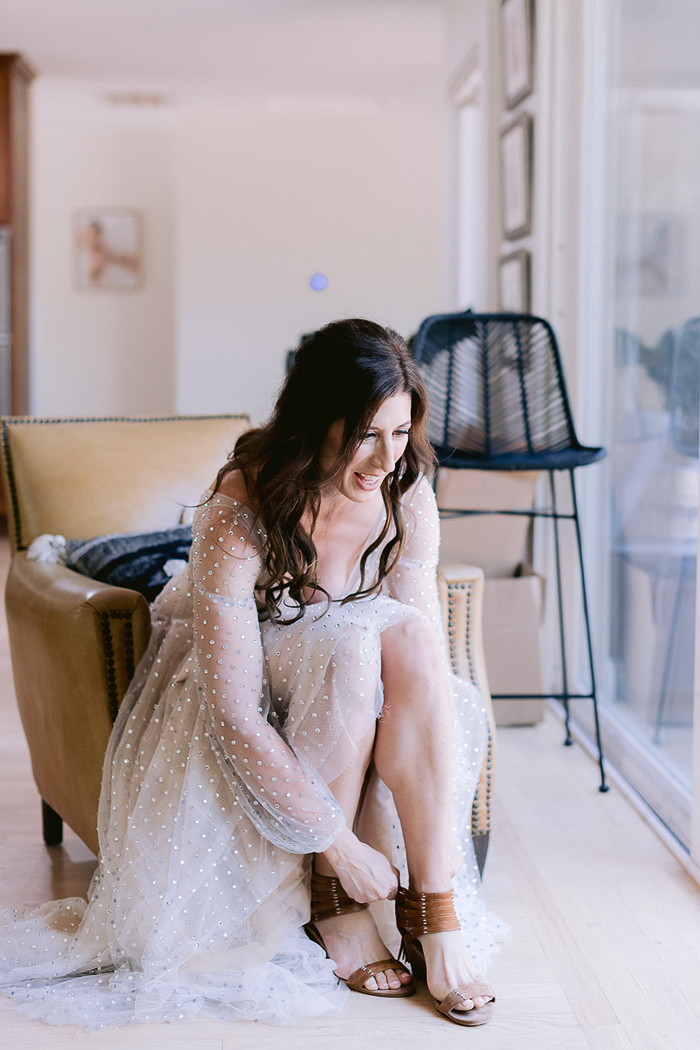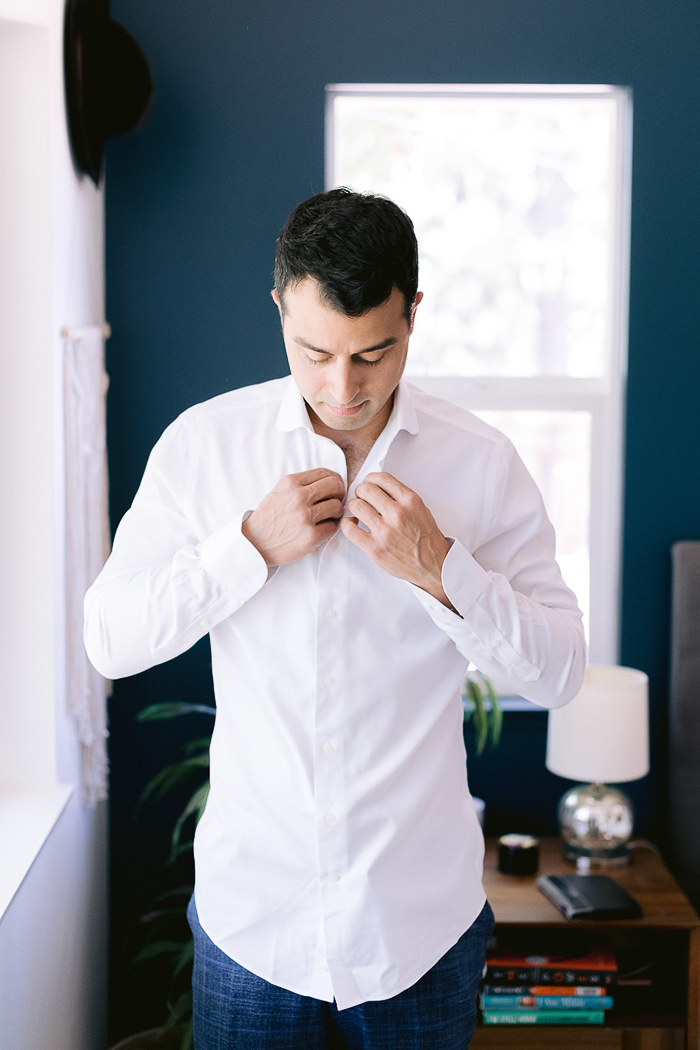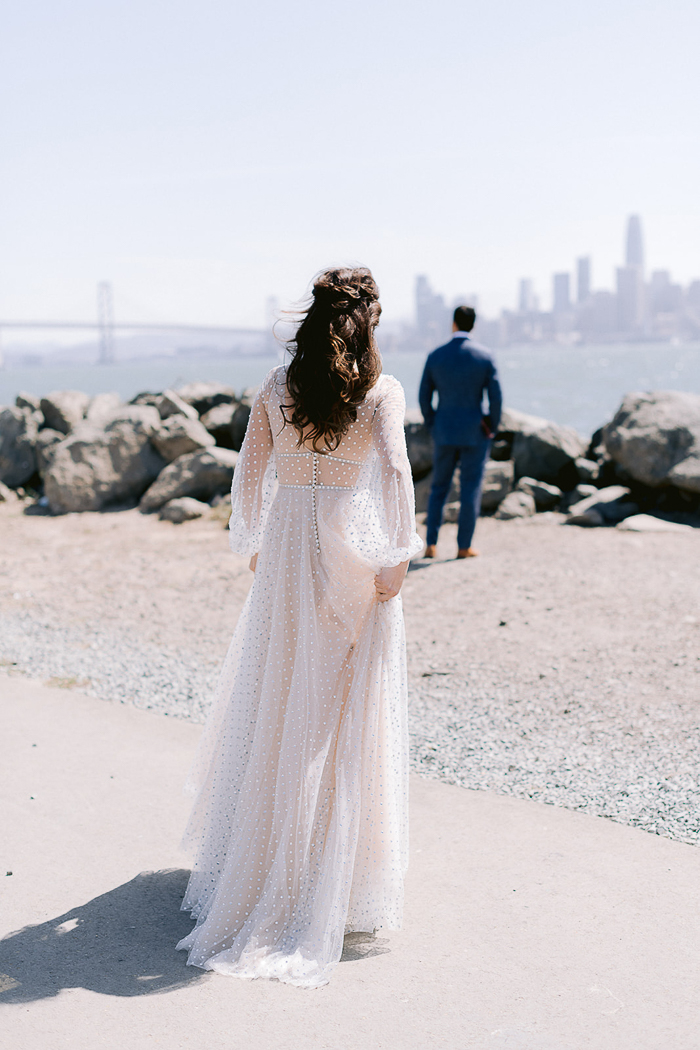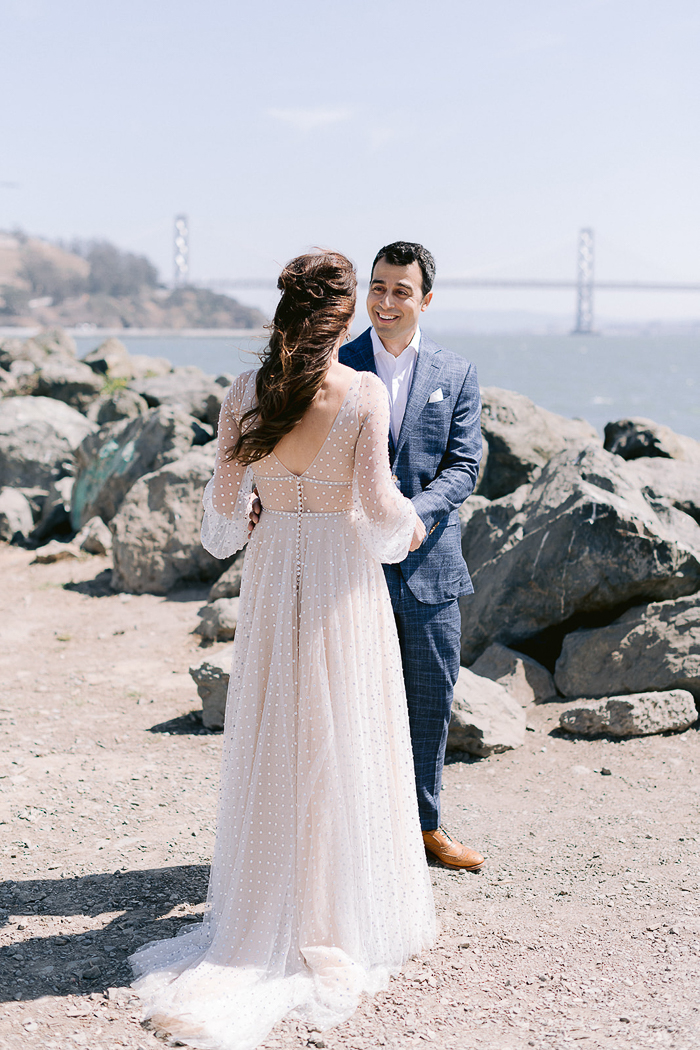 Keeping Their Guest List Small
We wanted a more intimate wedding, so we kept it under 60 people. We wanted to spend time with everyone who came, and this was possible because of the number of people present. We are proud of how nicely everything flowed and that everything went as planned. It was a great night celebrating with our family and friends, especially after not seeing so many people for so long.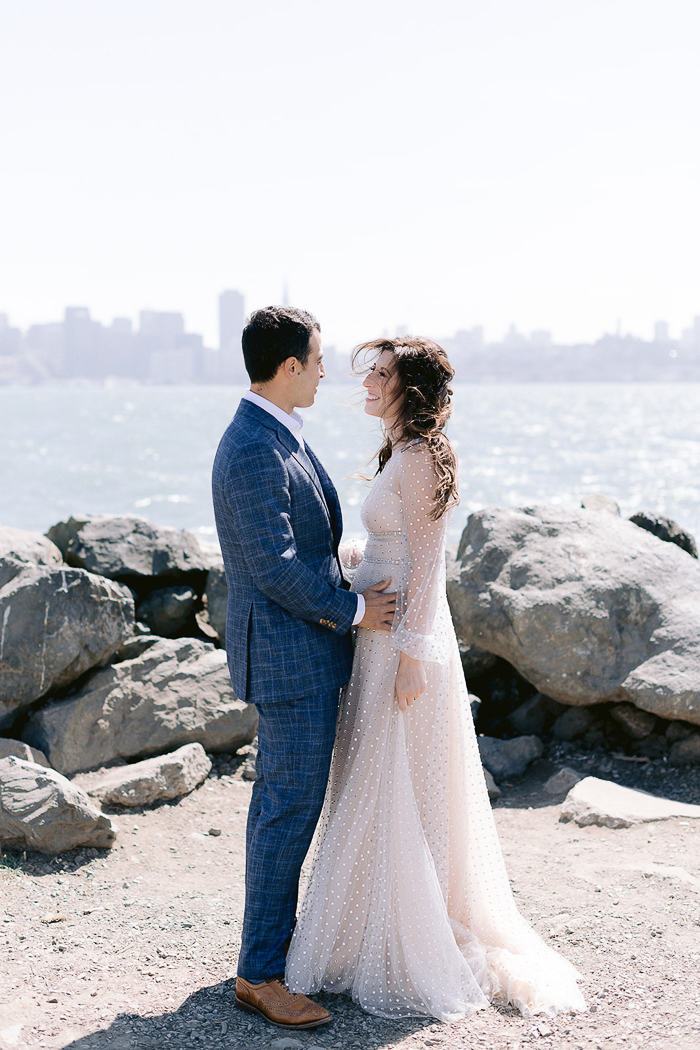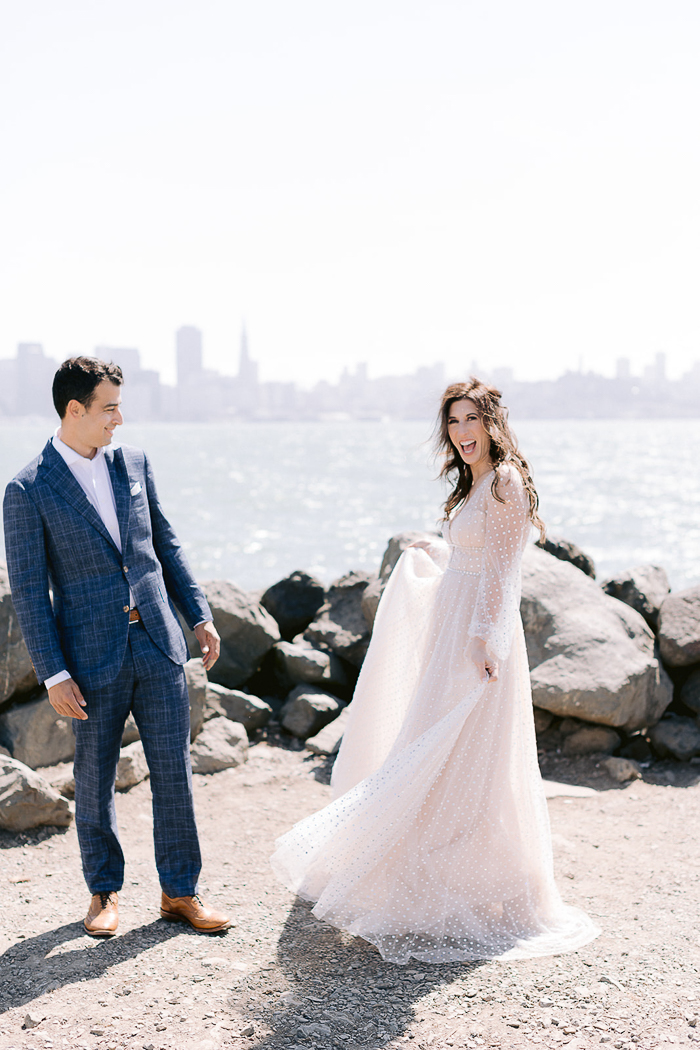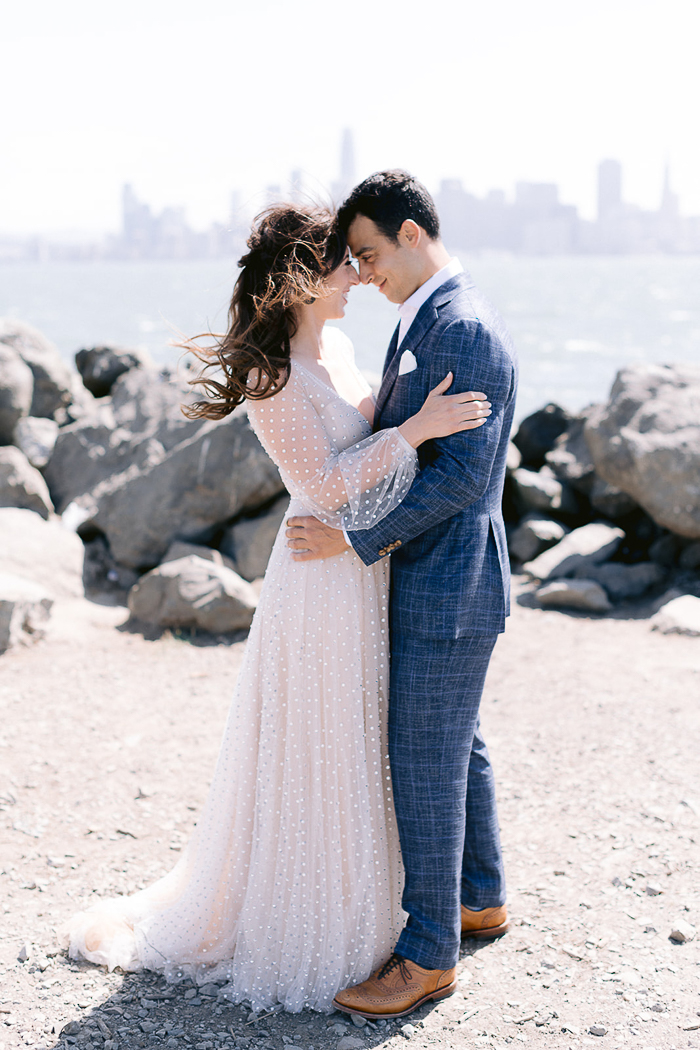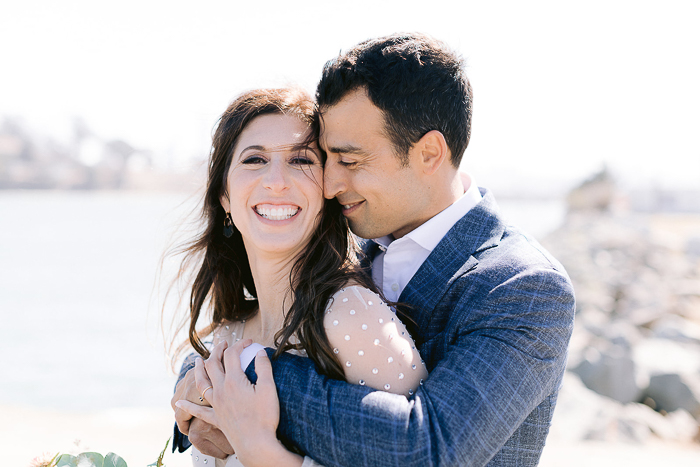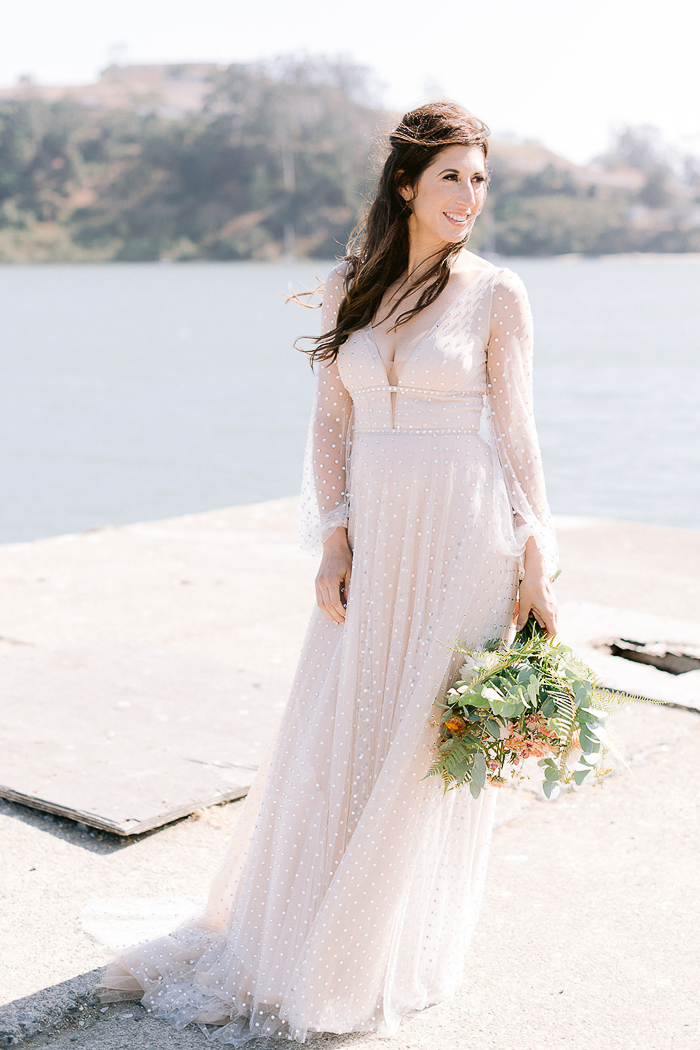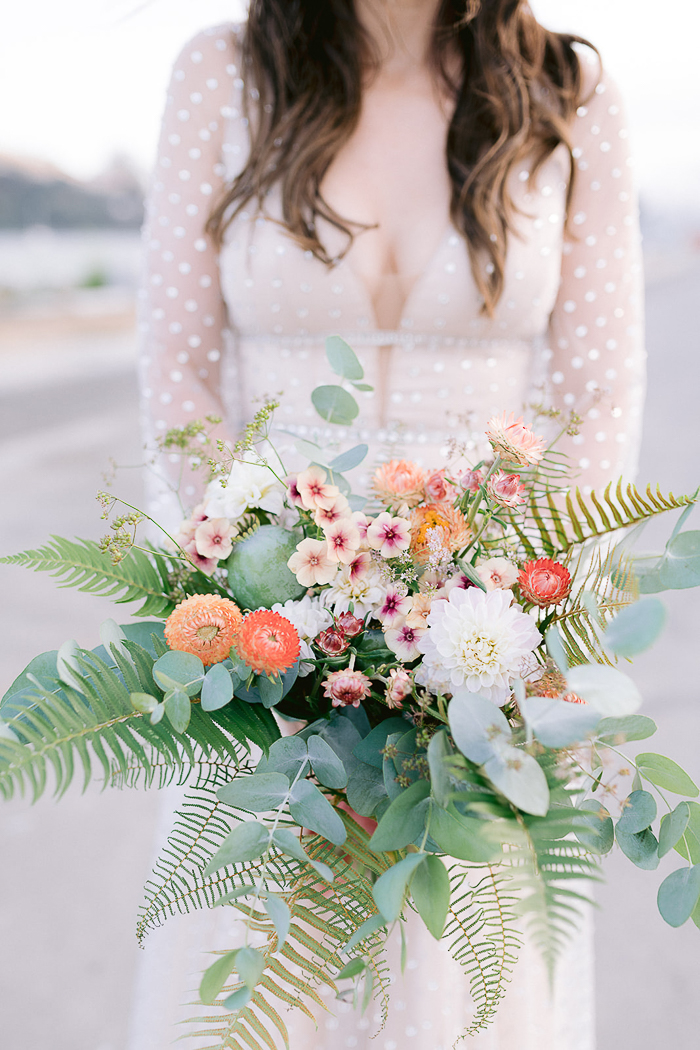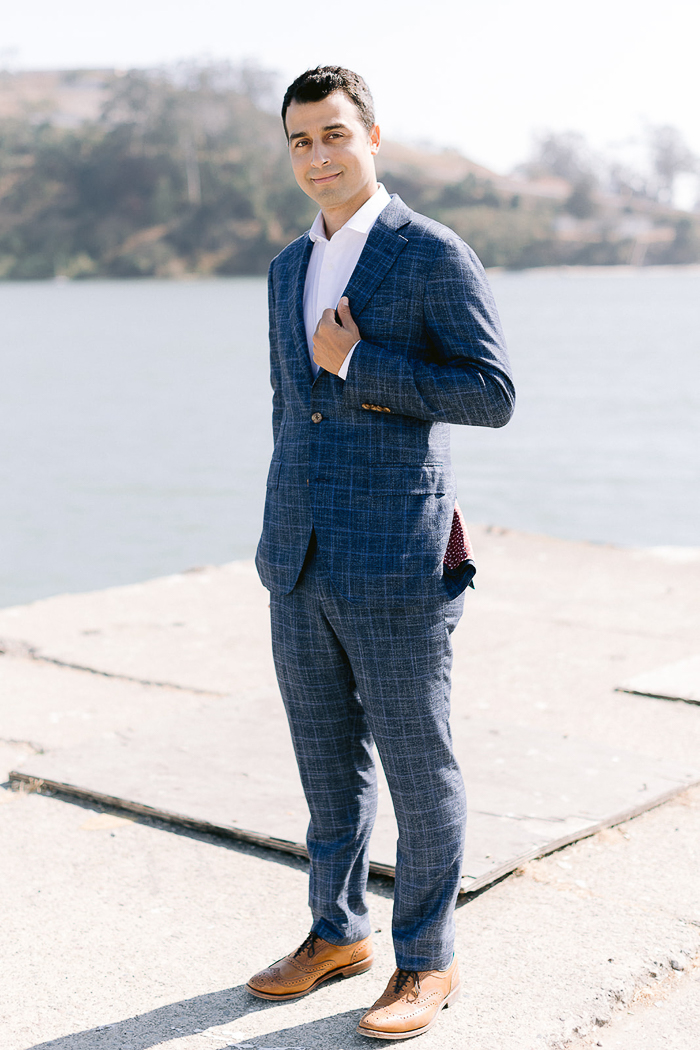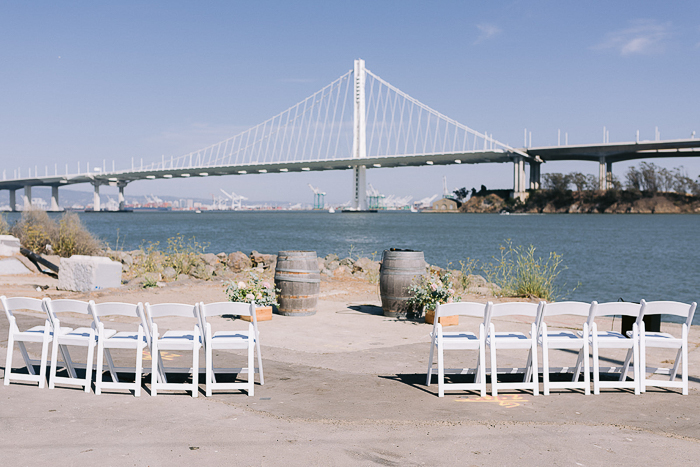 Memorable Moments With Their Kids
The most memorable part of the day was having our two kids be part of the ceremony and celebration. Our three-year-old walked her dad down the aisle, and our six-year-old walked me down the aisle because my dad passed years prior to the wedding. Our kids kept coming up to us, and we were holding our daughter during the vows because she wanted to be with us. During our first dance, both kids came and joined us on their own (not planned), making for a really special and memorable moment. The kids might have stolen the show!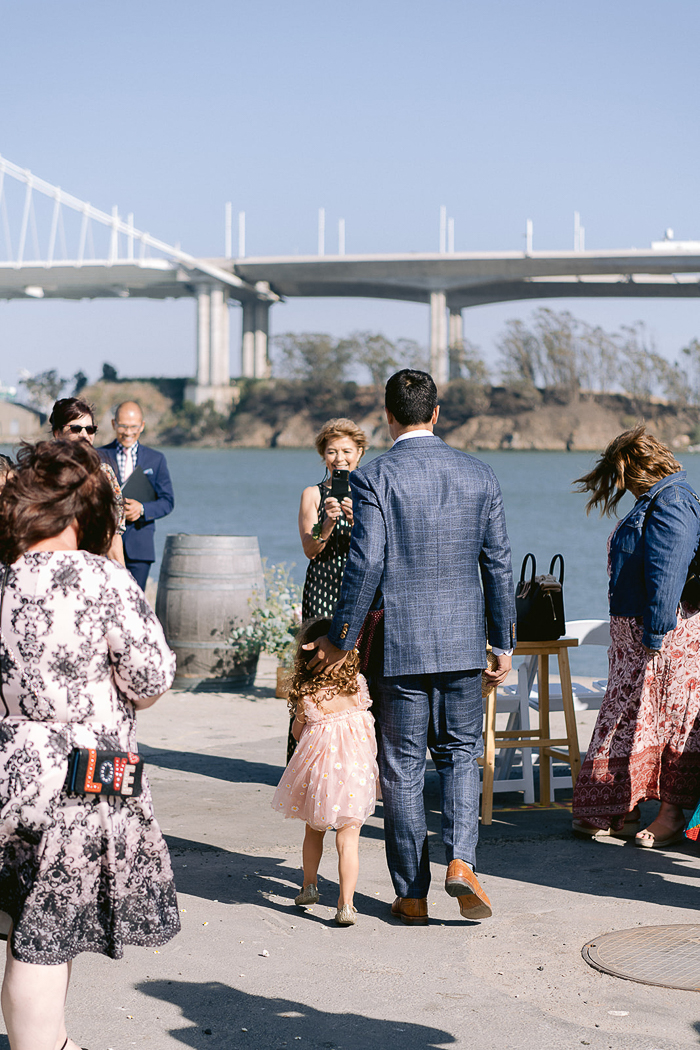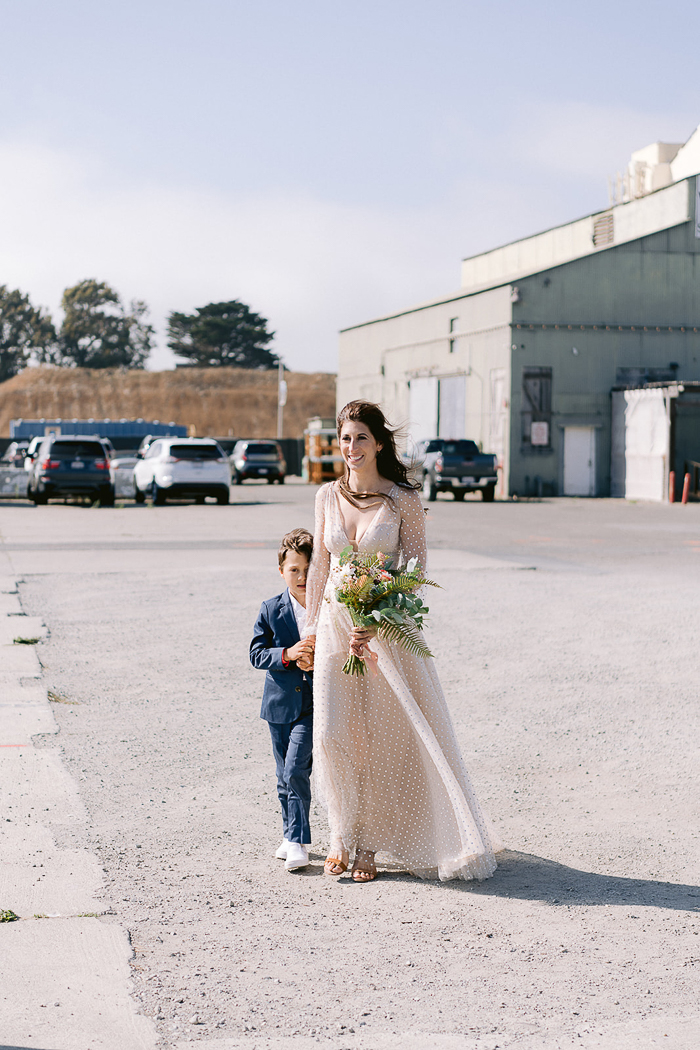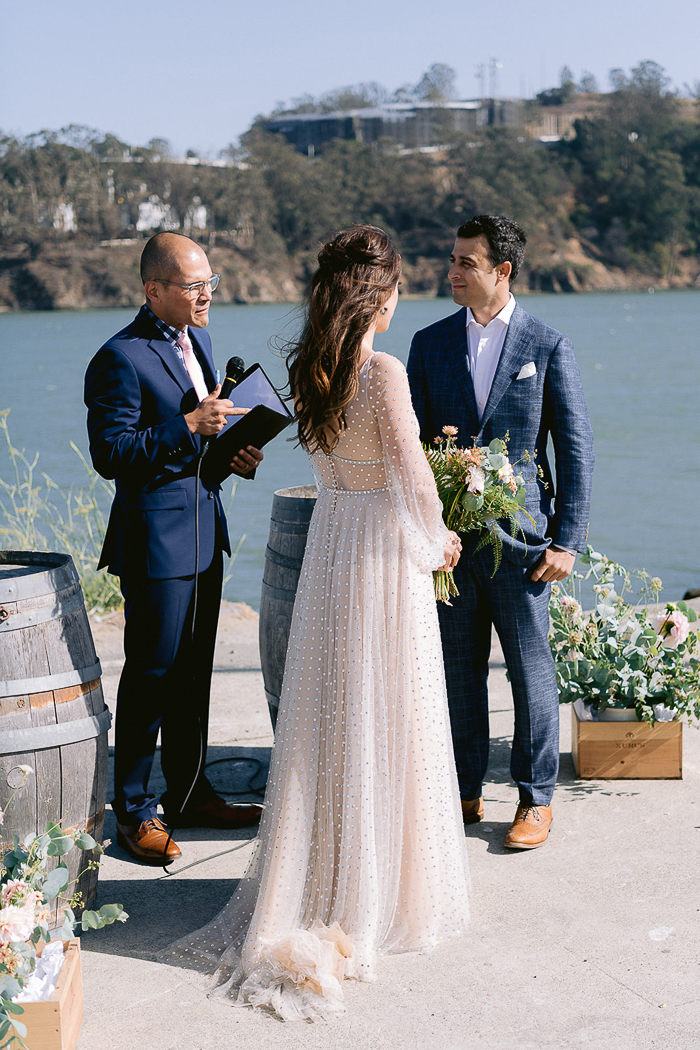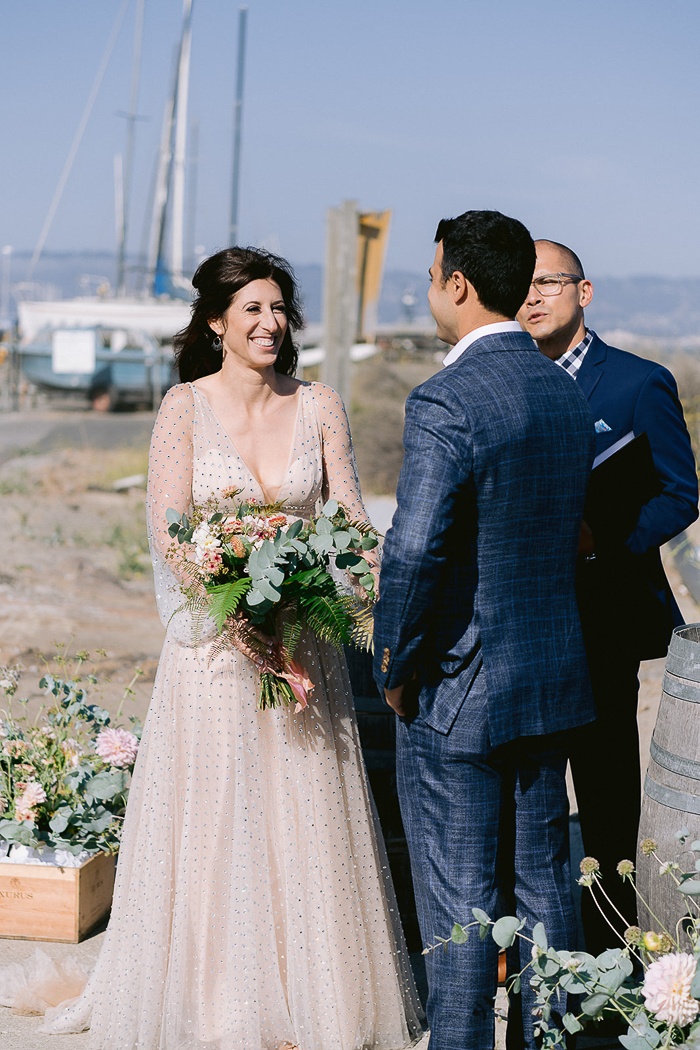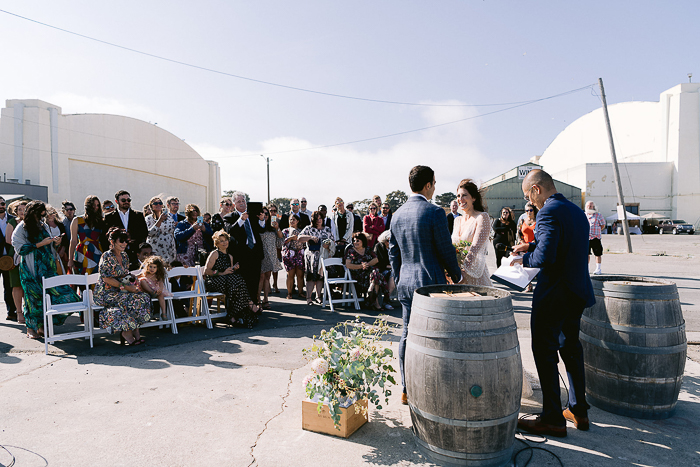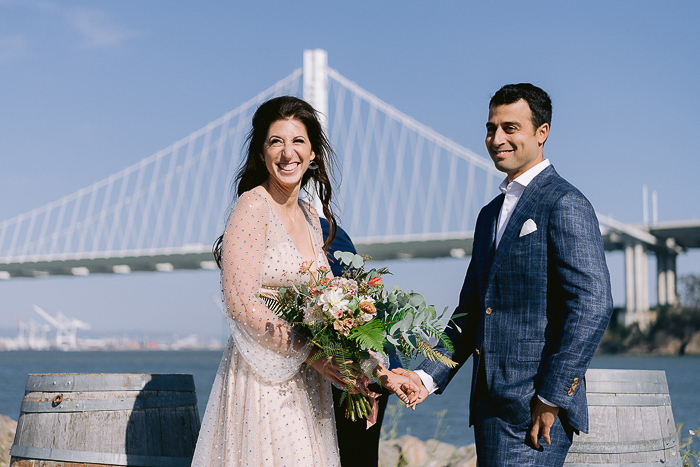 Be Flexible: Advice From The Newlyweds
We had to be very flexible since the date got moved three times due to the pandemic. The dessert option had to be because of this, and Ihab's suit didn't arrive until the day before the wedding, which made for some nice scrambling, and a potential backup suit needed to be found. Try to be as flexible as possible, knowing that it will all fall into place.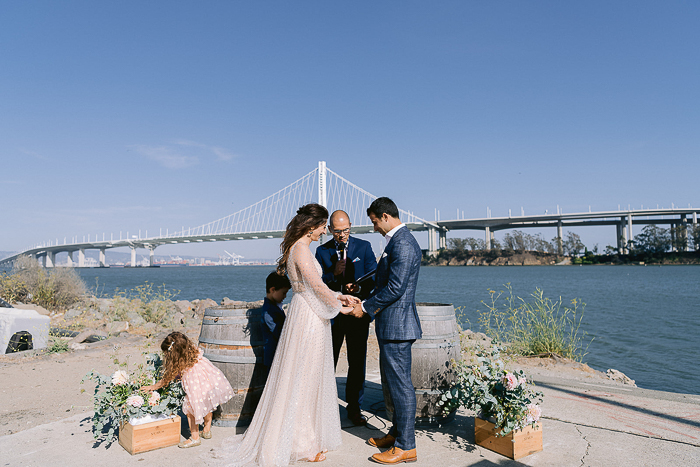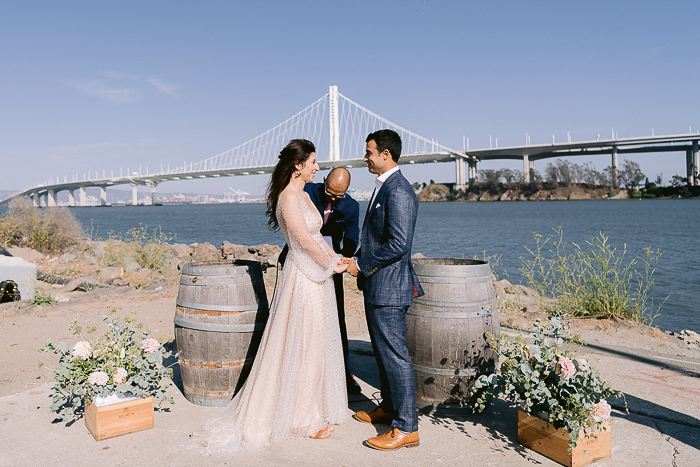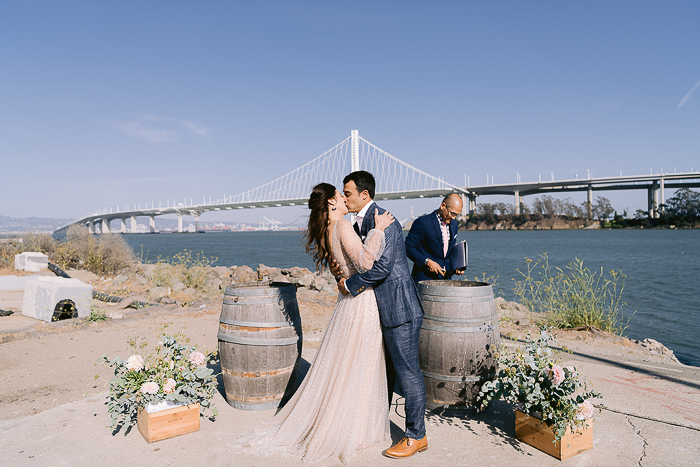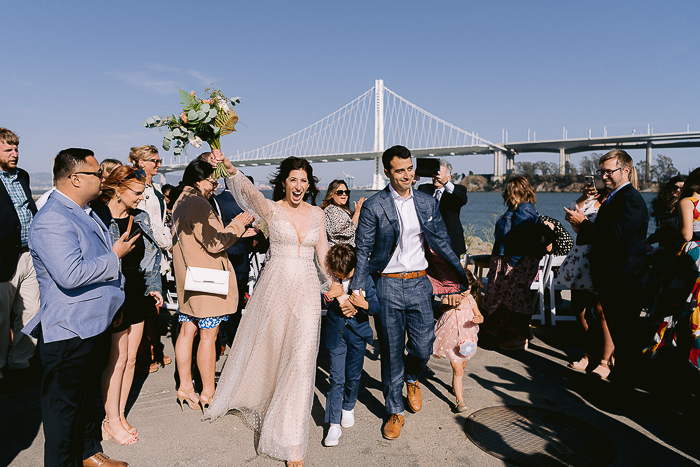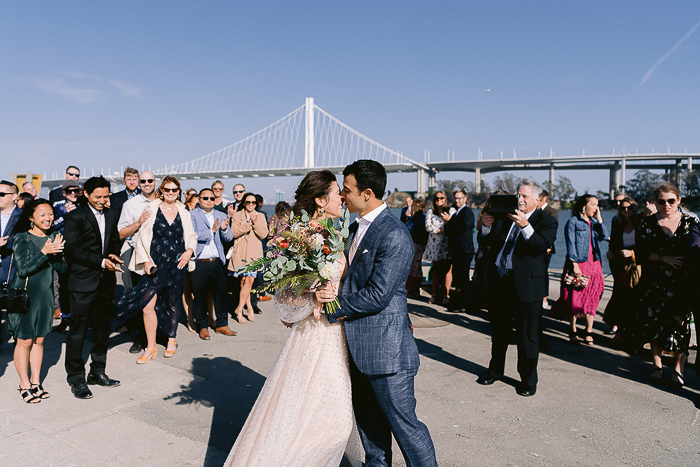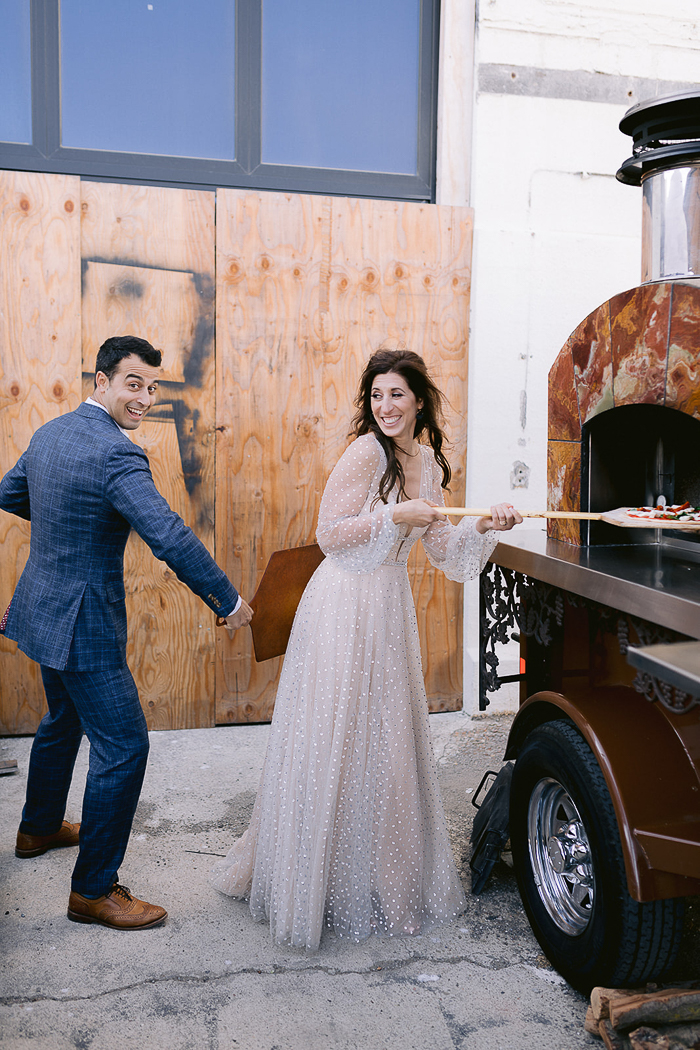 Unexpected Wedding Menu: Pizza And Ice Cream
We had a variety of salads and pizzas, and they kept coming out fresh from the oven. Everyone found something they liked, and it was very easy but delicious! We didn't want a traditional cake for dessert, so we went with an ice cream truck. The truck was adorable, and the ice cream was delicious. We both love ice cream, so it was special to us.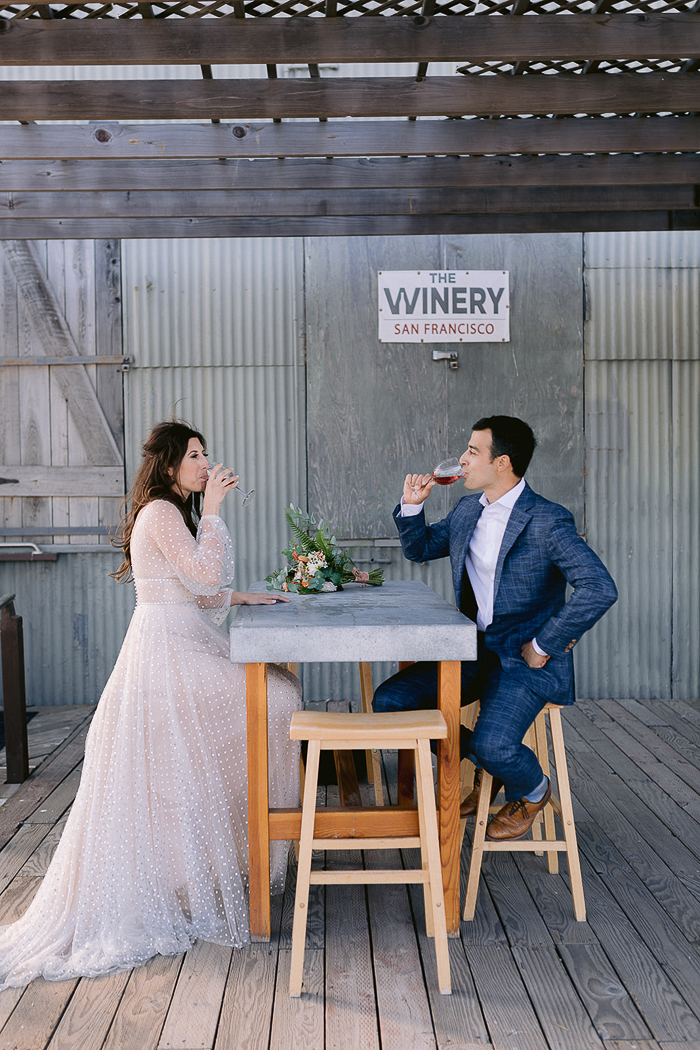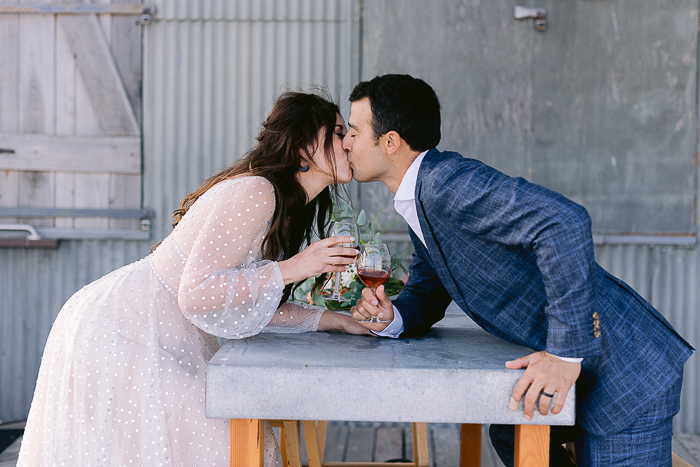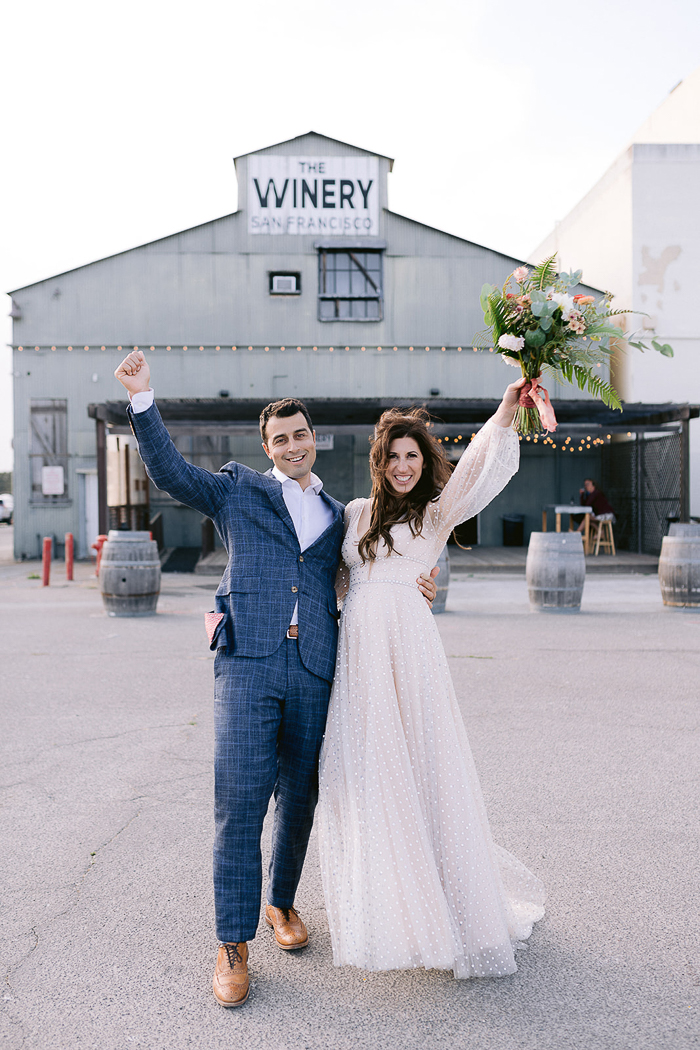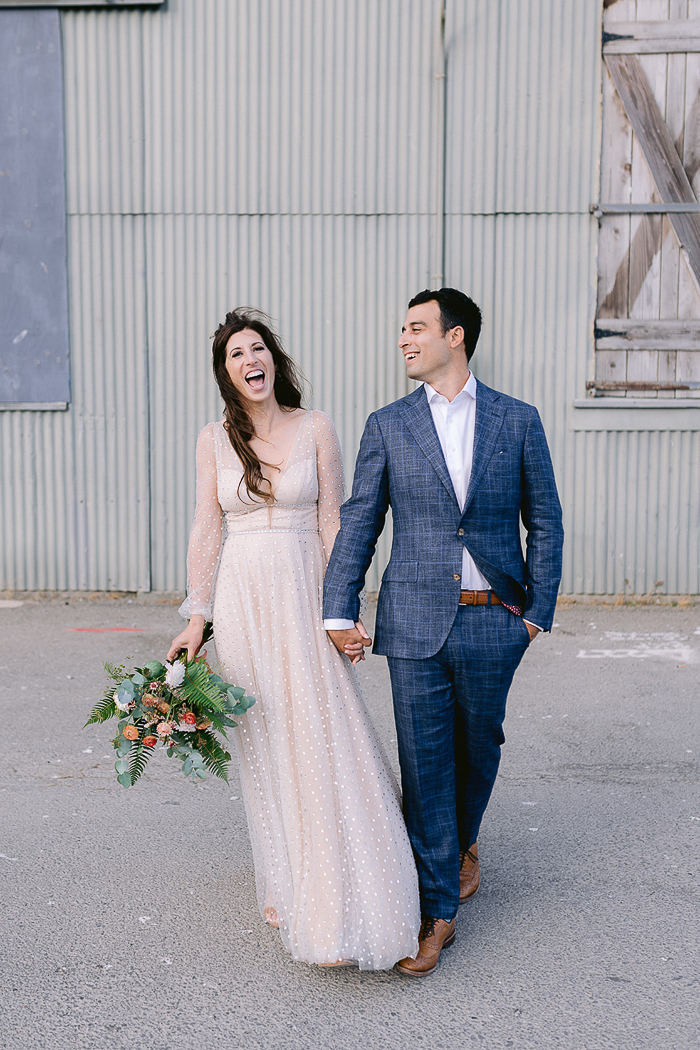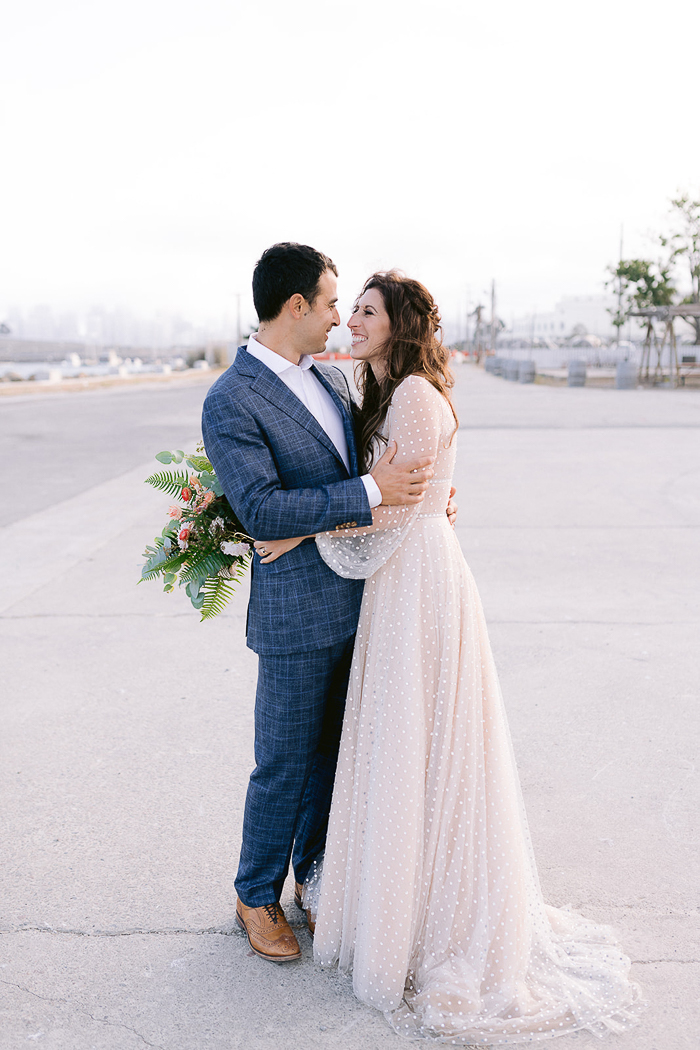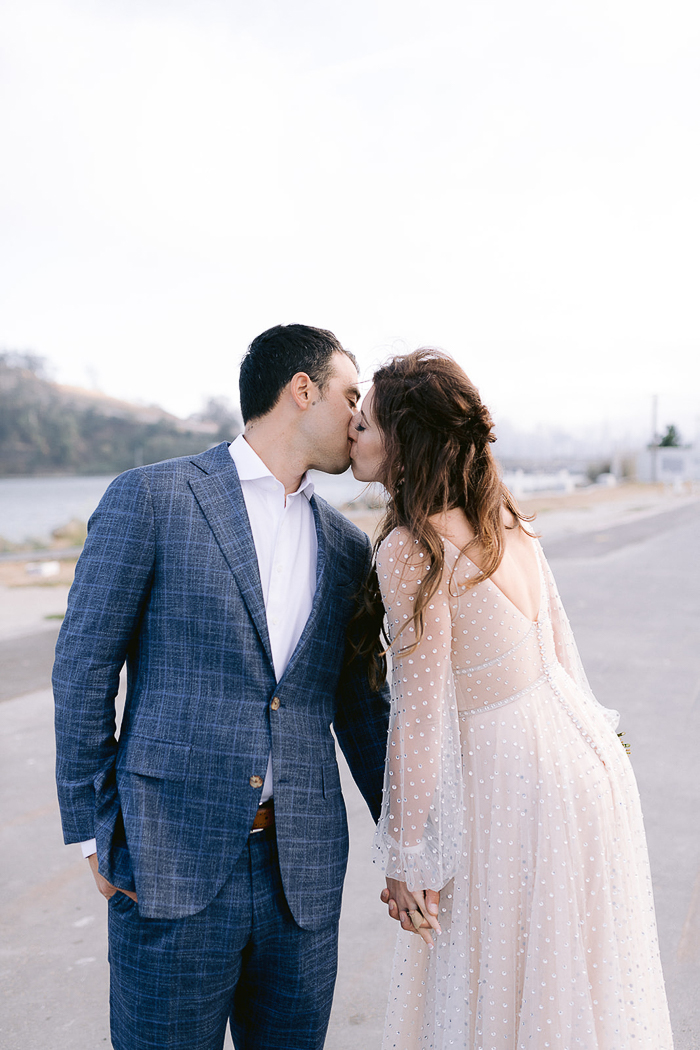 Working With Junebug Member Apollo Fotografie
Our photographer Apollo Fotografie was flexible, funny, easy-going, and made the whole process really easy. She did a great job capturing our personality and the mood and helped make things feel not too posed.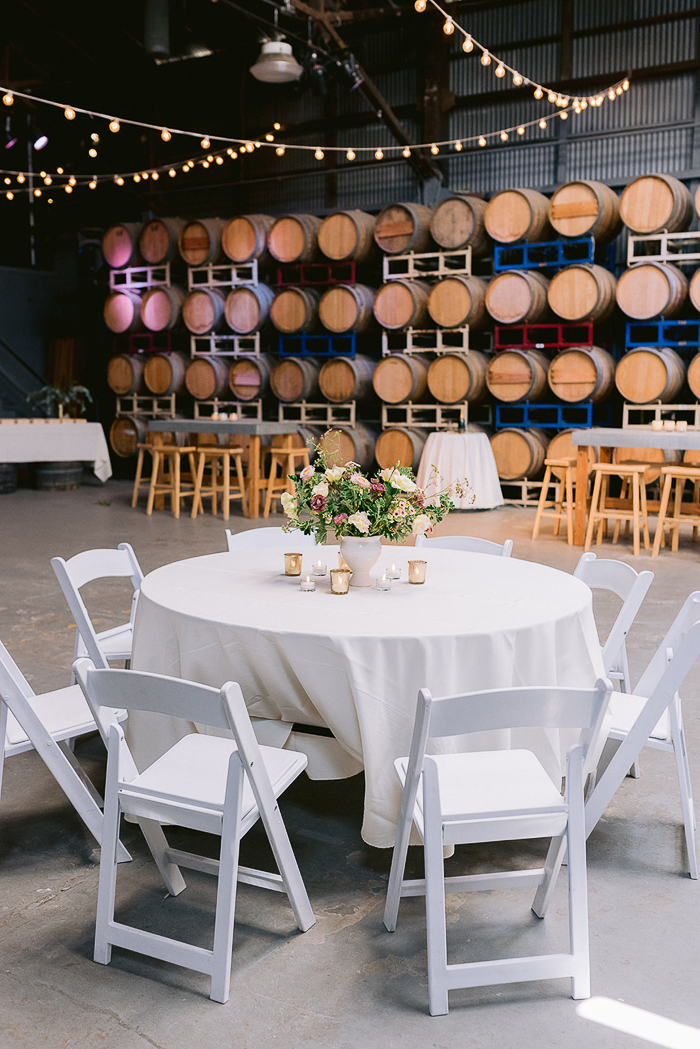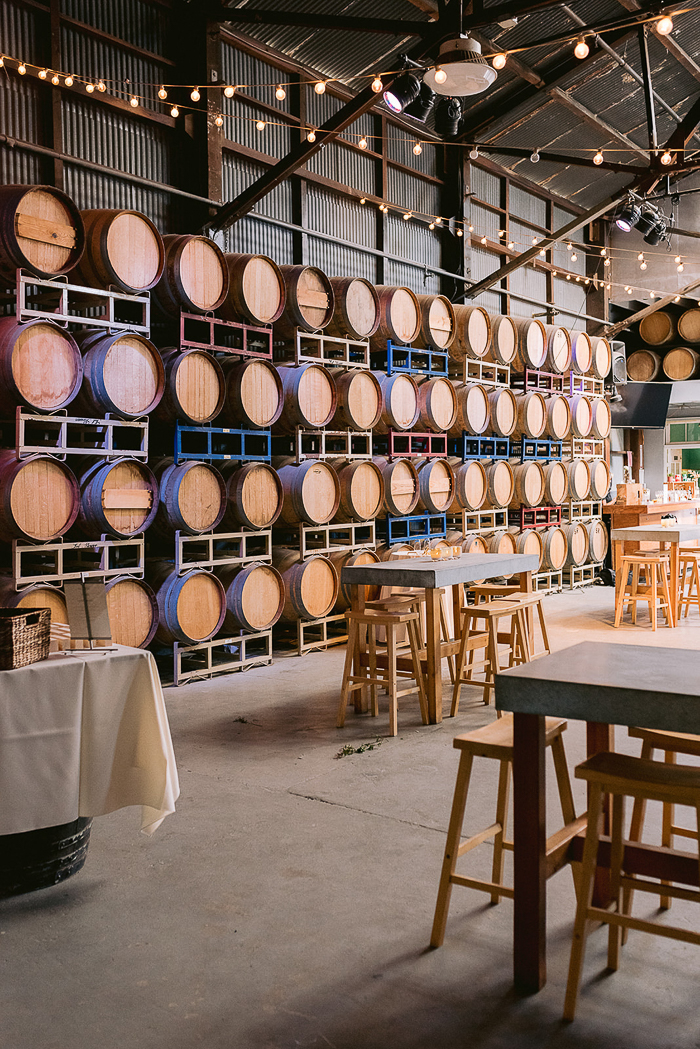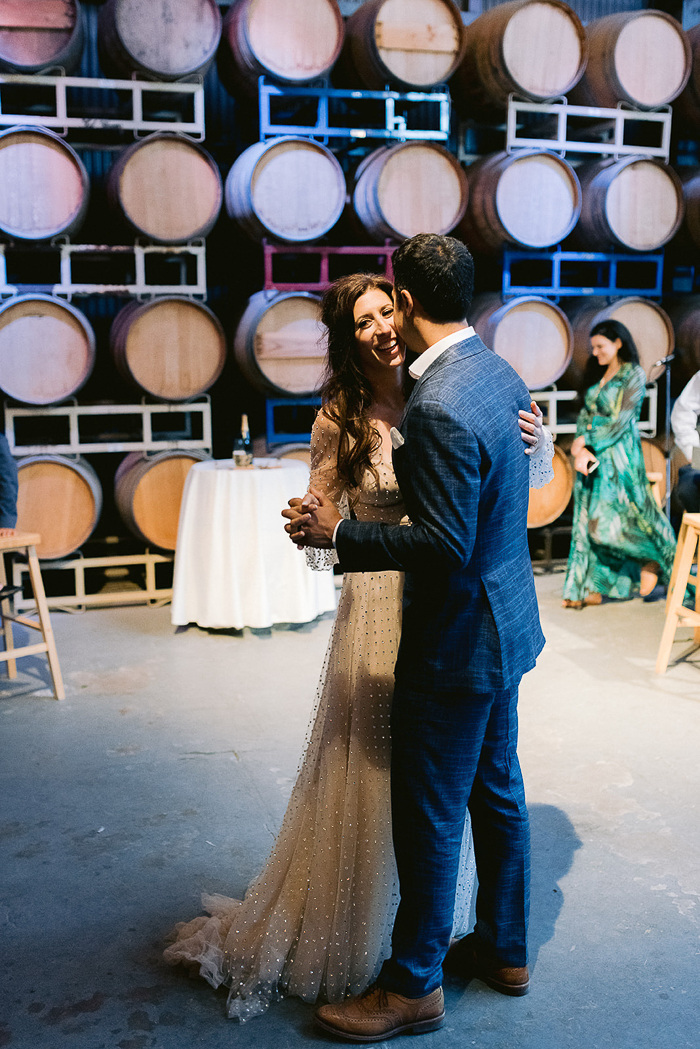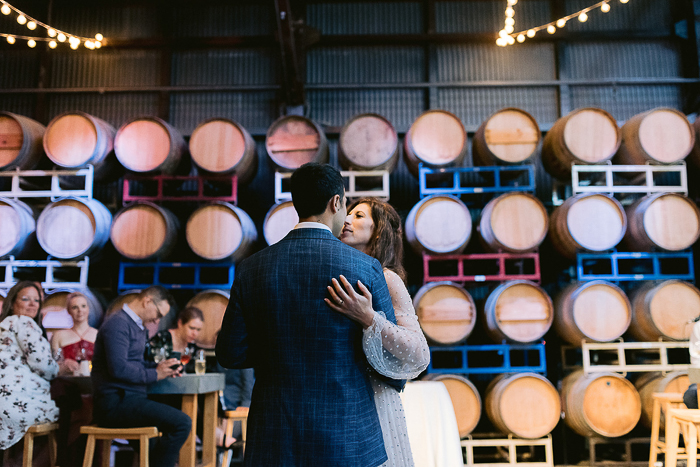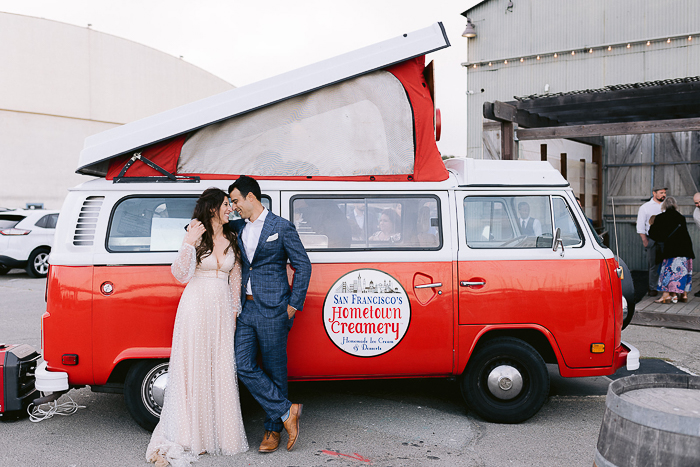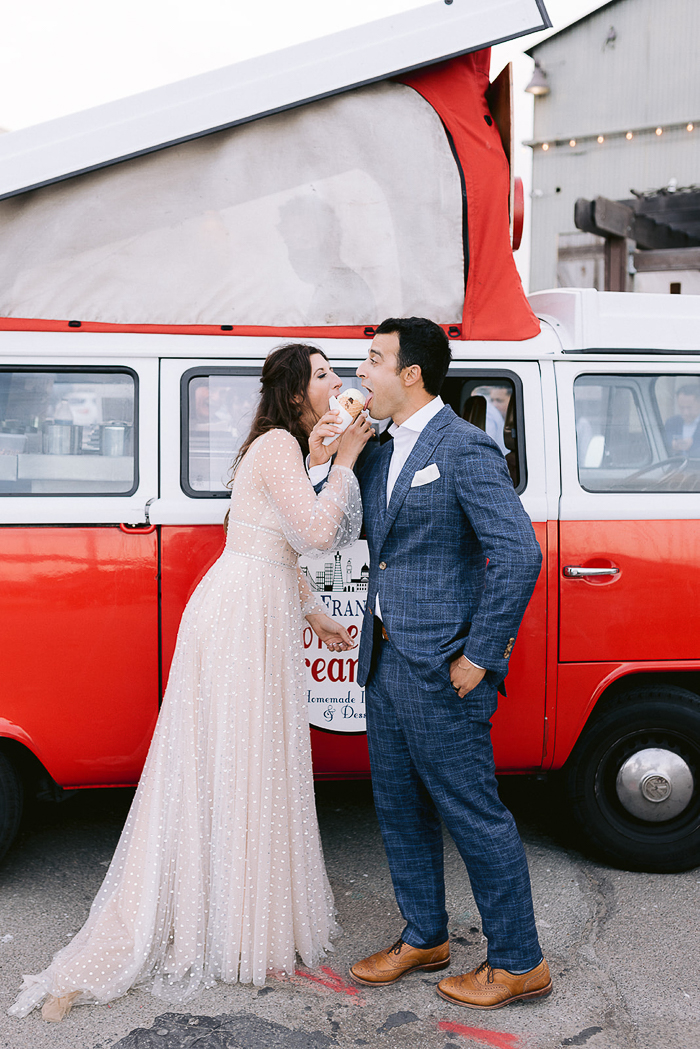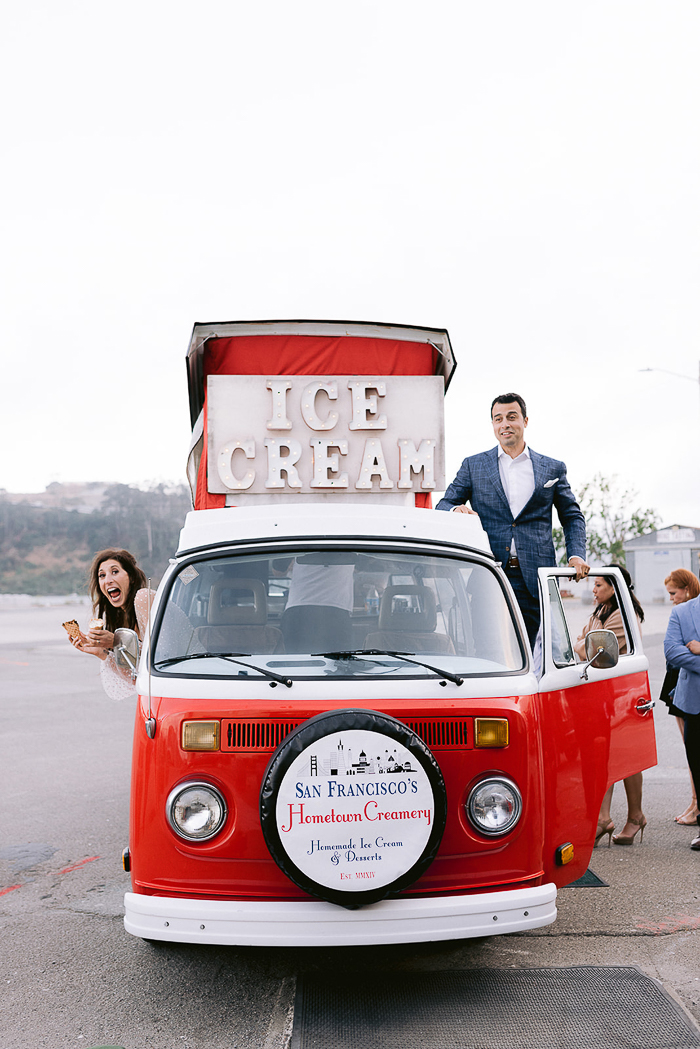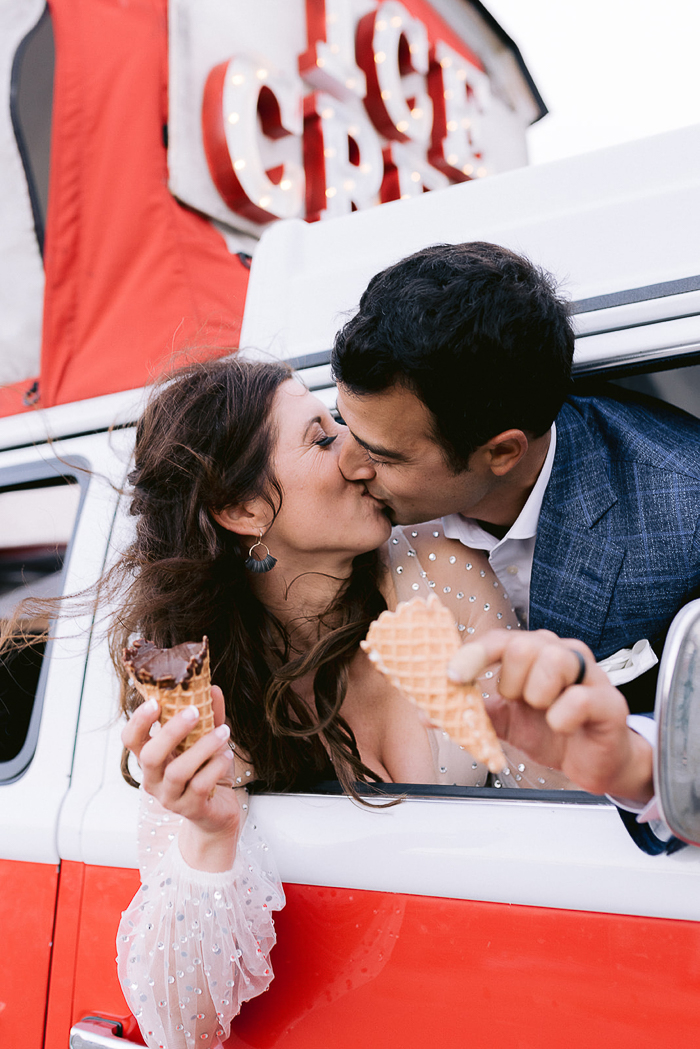 Congratulations to Jen and Ihab on their fun and intimate Winery SF wedding. And big thanks to Junebug member Apollo Fotografie for capturing all the love and happiness on their beautiful day surrounded by their family, friends, and adorable children. To see more of their incredible photography, check out their profile in our directory of wedding photographers from around the world!
The post Fun and Intimate Winery SF Wedding appeared first on .