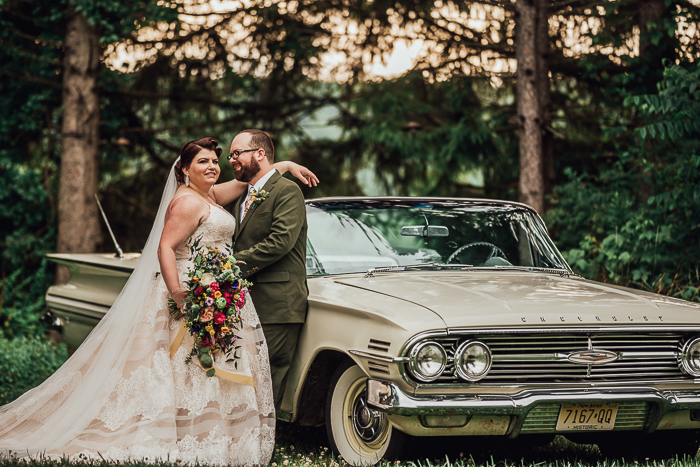 We love getting nostalgic here at Junebug, and Rachel and Andrew's unique drive-in wedding brought us right back to childhood. After COVID-19 changed their wedding plans eight times, the idea of drive-in "I do's" was born–and we're so happy it was. With the help of expert planner and Junebug member AMV Weddings, the couple turned Four Sisters Winery into a movie theater featuring a ceremony under the stars, classic movies, a taco truck and an ice cream truck.
As if the idea of having a drive-in wedding wasn't original enough, the couple also passed out goodie bags full of vintage candy, bug spray, and wine with custom labels. We're so glad that Abigail Gingerale Photography was there to capture every unique detail of the day. Keep scrolling to see how these two took their love into the spotlight–literally.
The Couple:
Rachel and Andrew
The Wedding:
Four Sisters Winery, Belvidere, New Jersey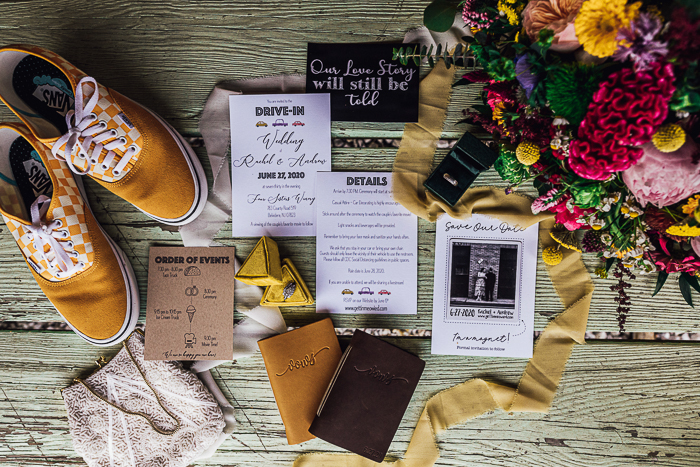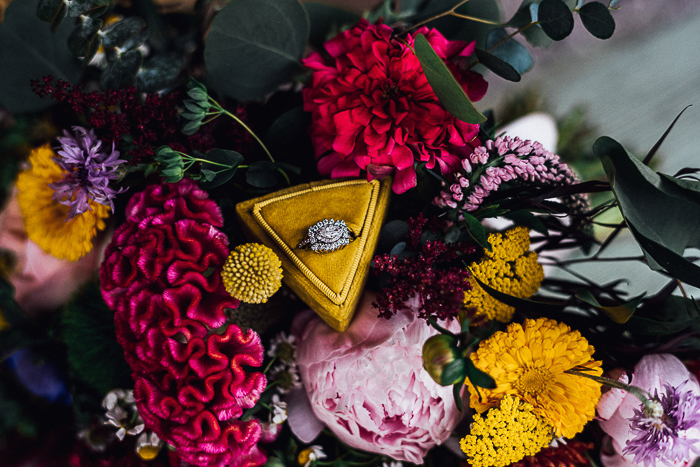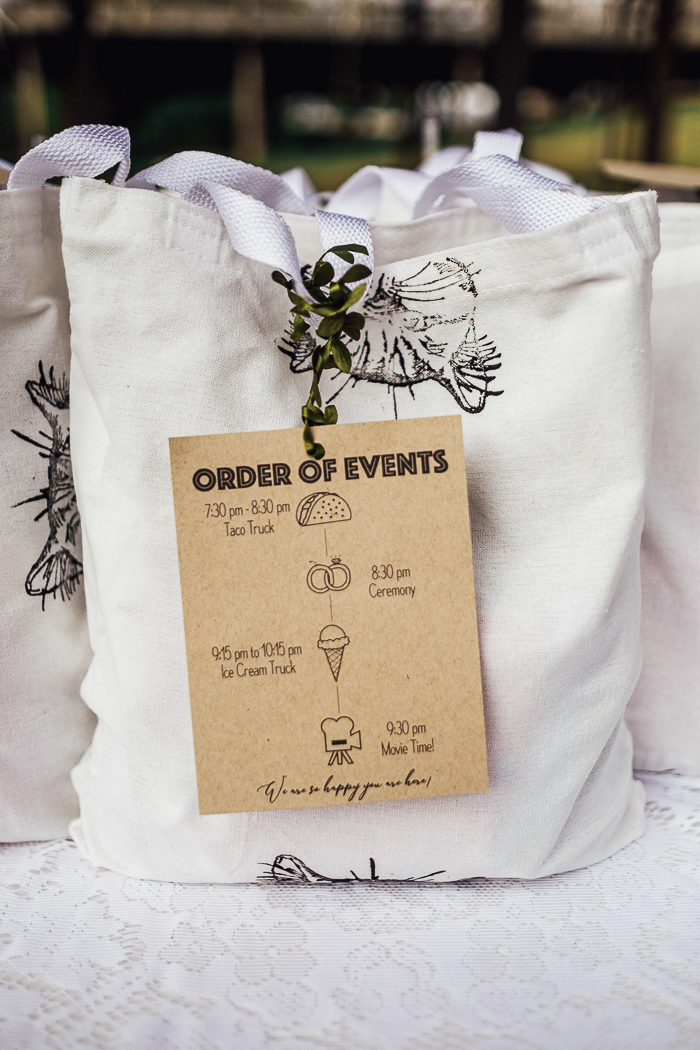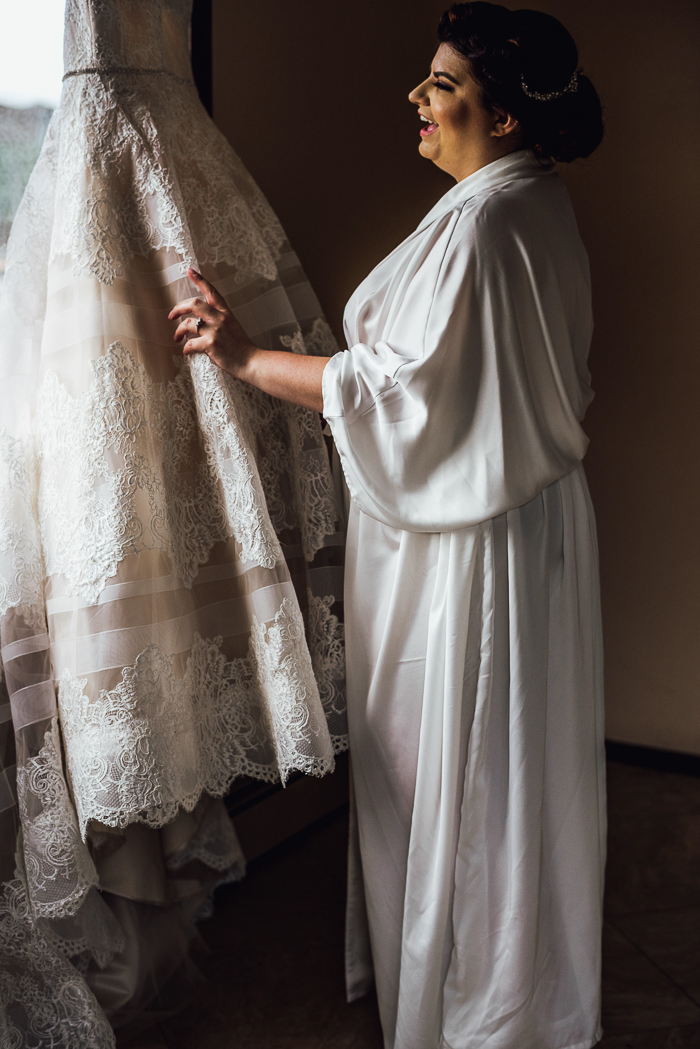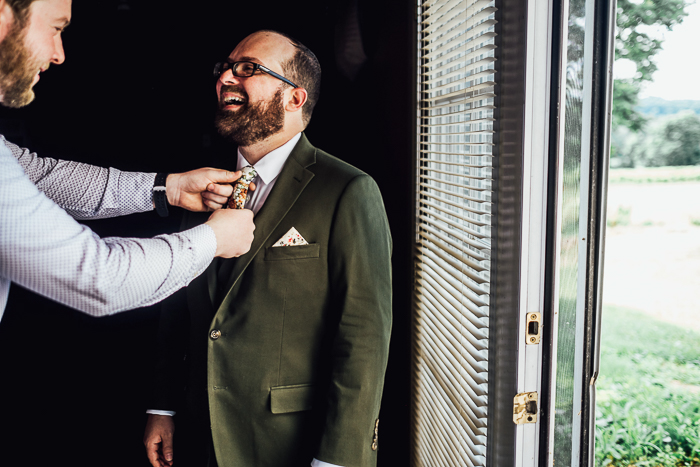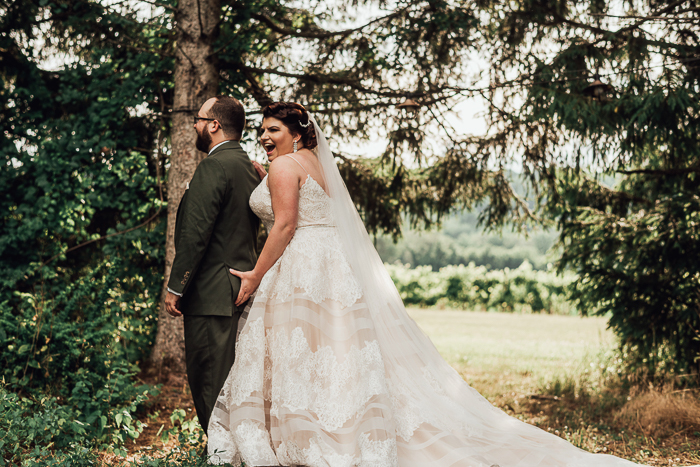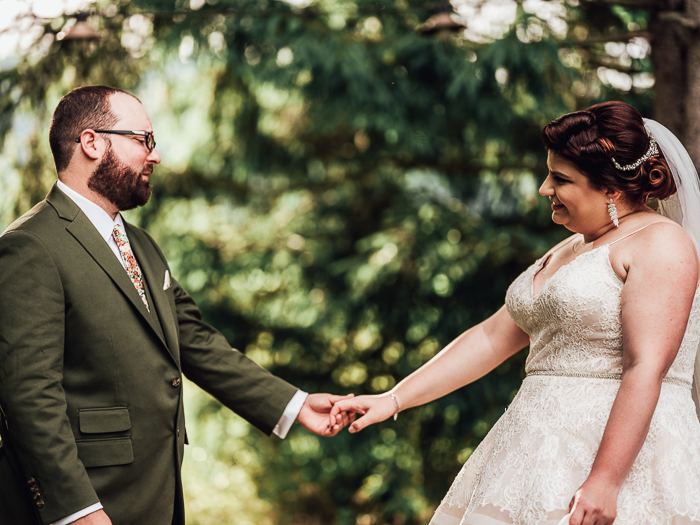 Why A Drive-In Wedding
Our wedding was heavily influenced by the times. Planning a COVID wedding is fun if you love to change plans eight times before the big day! We knew we wanted to keep our original wedding date, had to keep our guests safe, and wanted it to be memorable. By the time we started seriously making plan B (or maybe plan Z? I don't know, we lost track), our Governor allowed drive-in events–thus the idea of a drive-in wedding was born!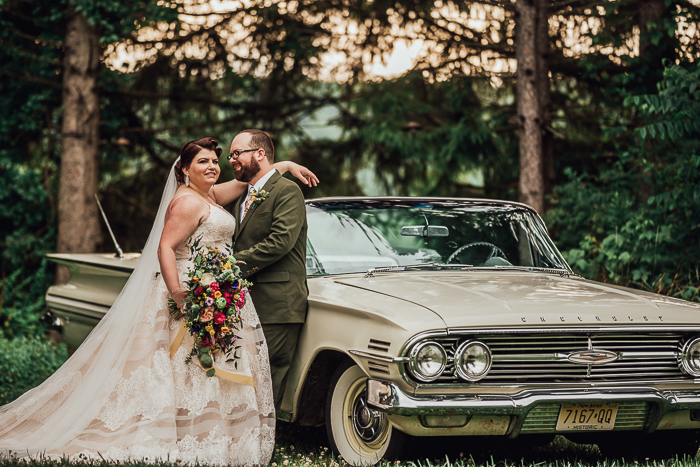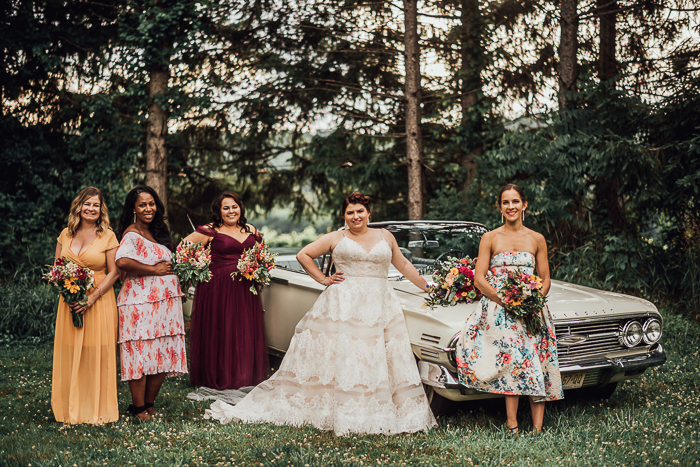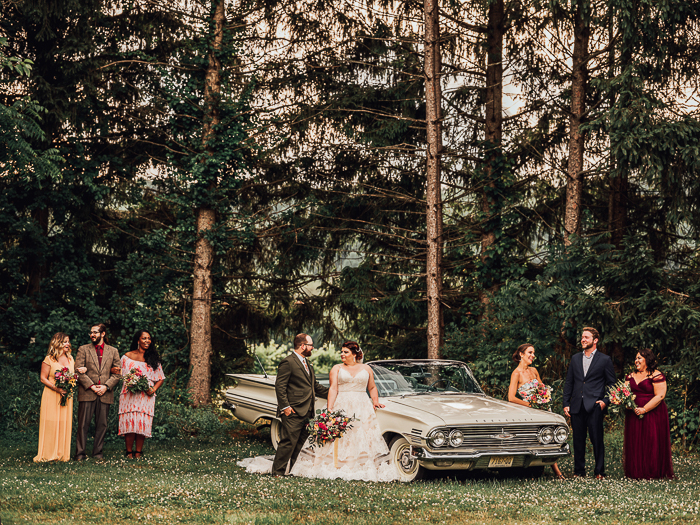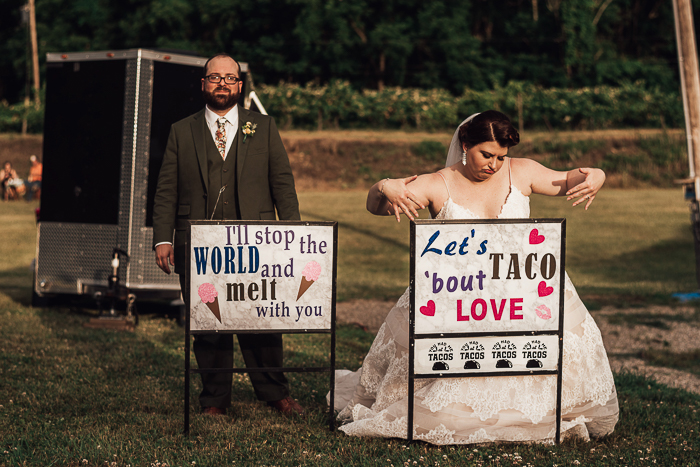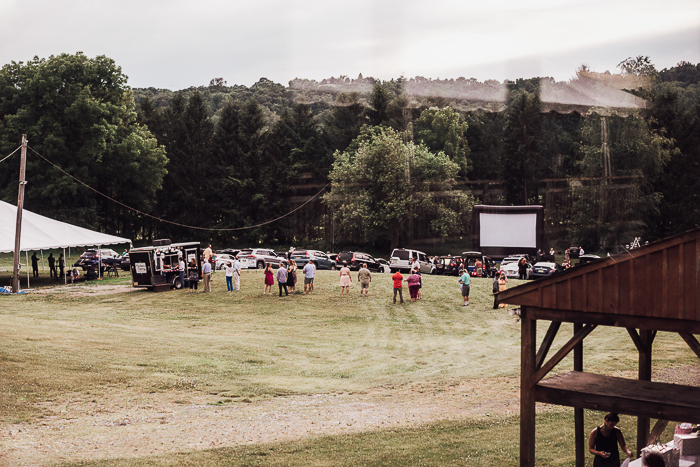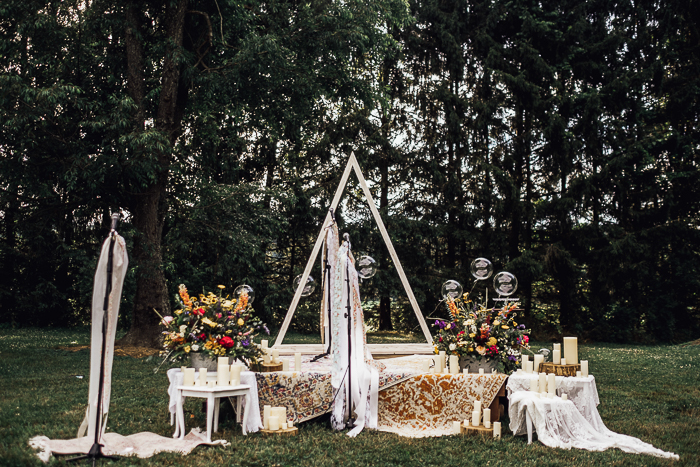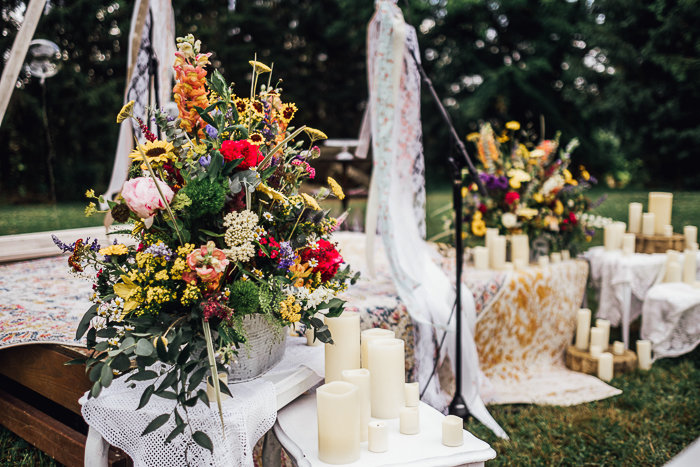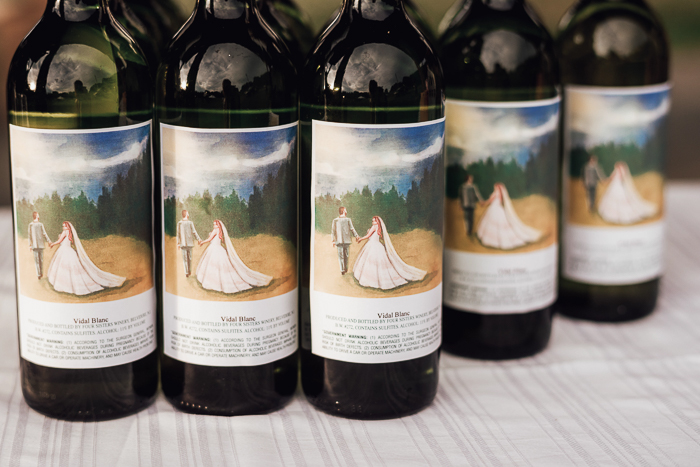 Personalized Wedding Favors
Upon arrival, all of our guests were given a reusable tote bag filled with essentials for the evening ahead. We encouraged everyone to stay in or around their vehicles, so we wanted to equip everyone with everything they might need. We included some of our favorite snacks, some vintage candies to go along with the drive-in theme, bug spray–summertime in NJ is brutal–a flashlight, and a custom-labeled bottle of wine.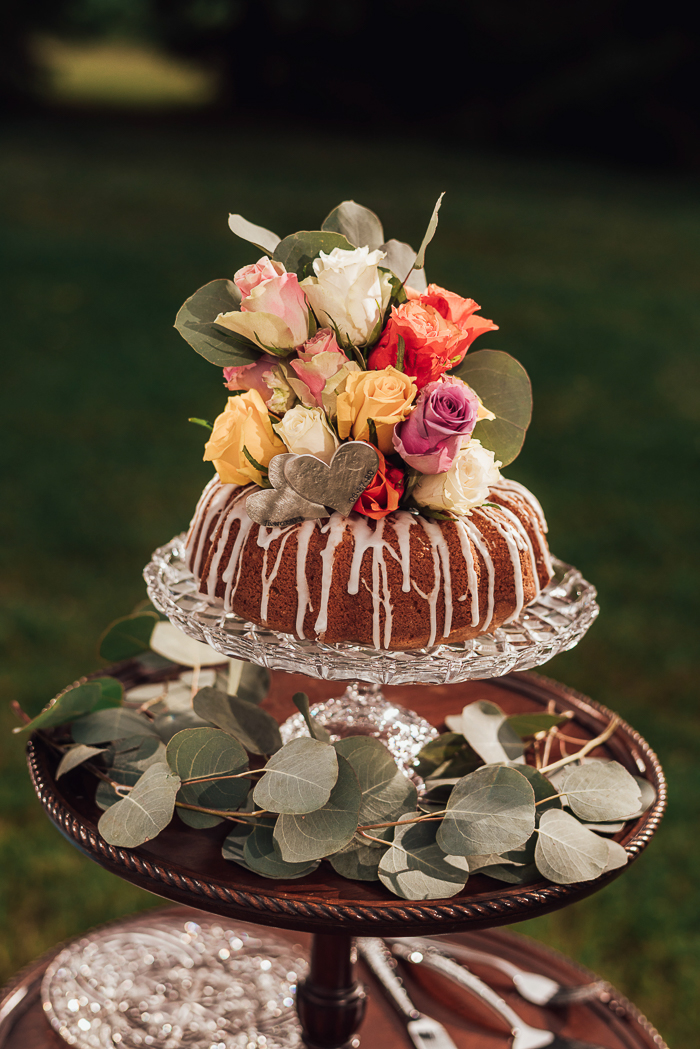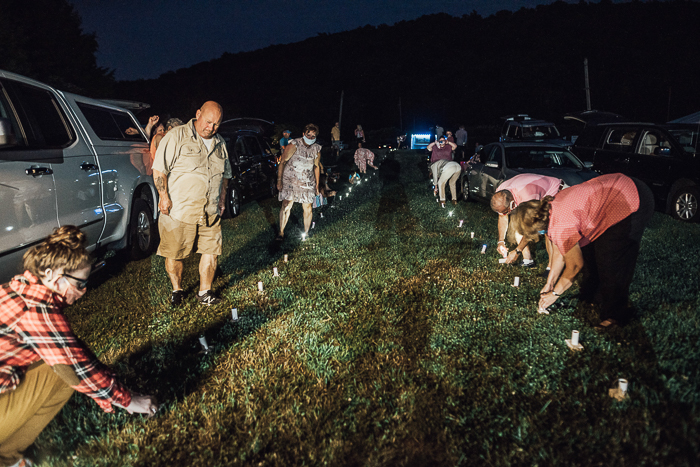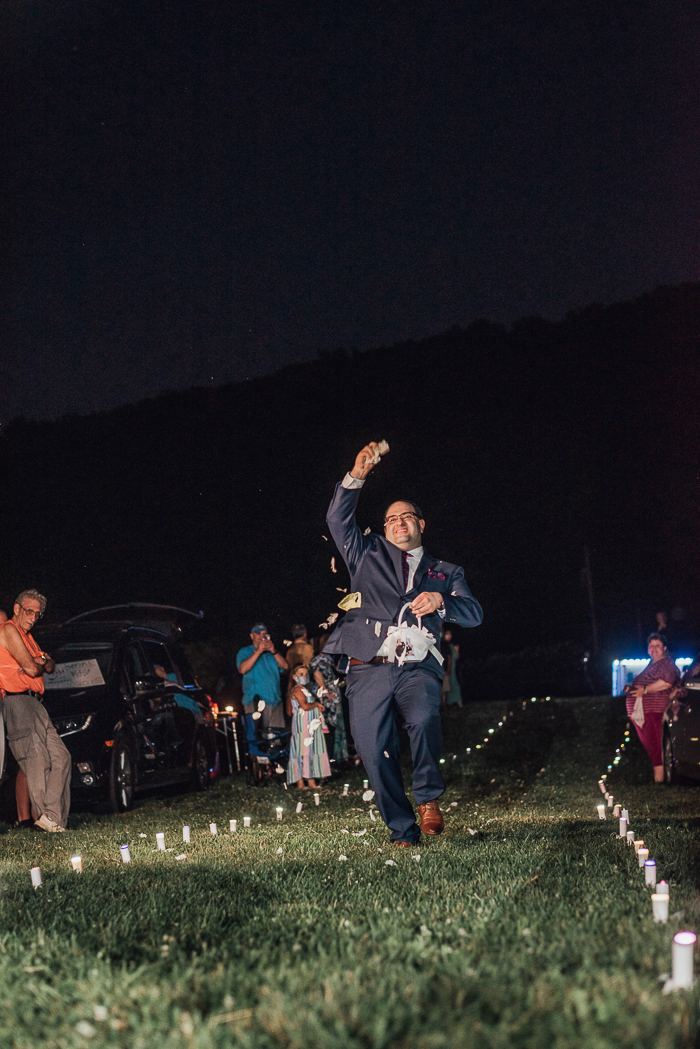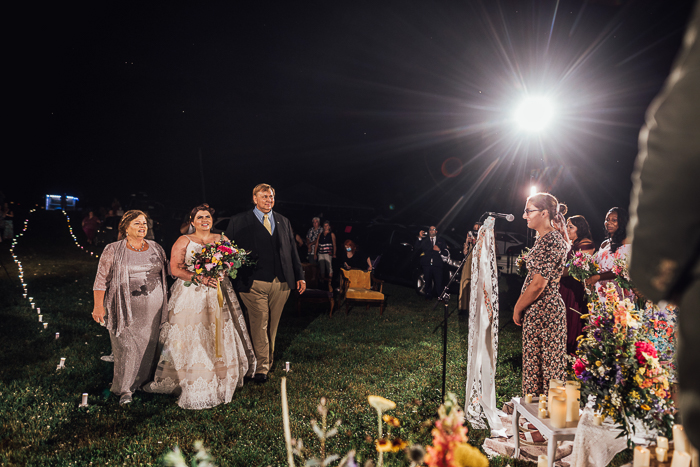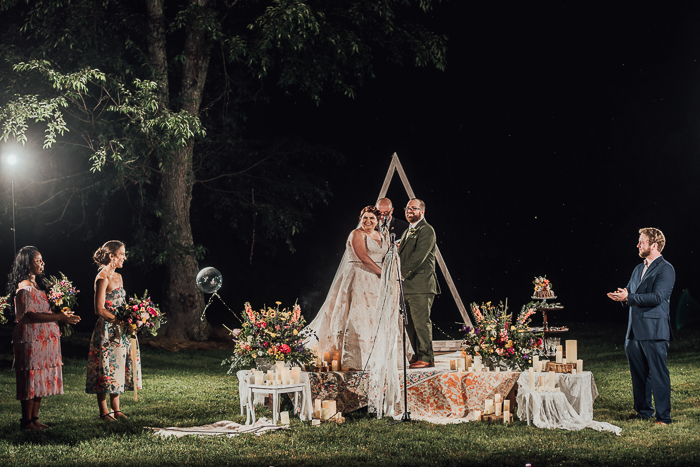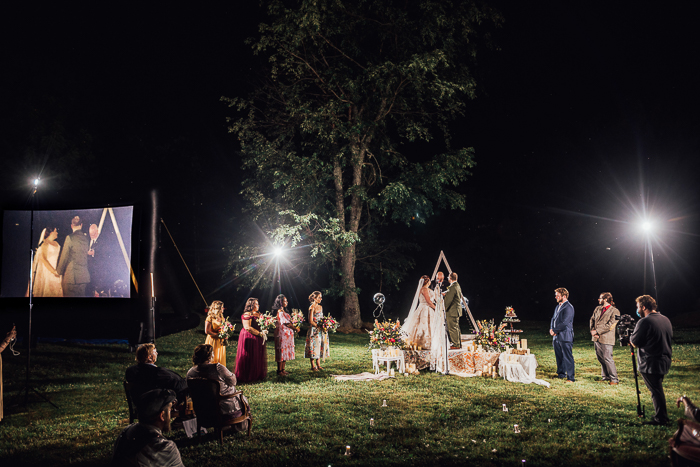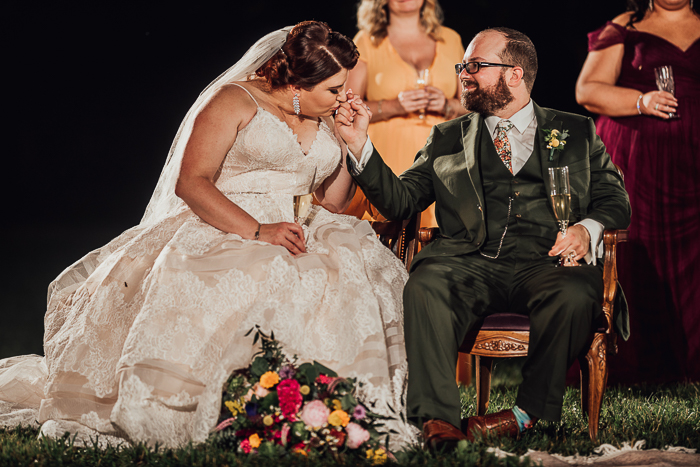 Wedding Advice From Rachel
Marry the love of your life. At the end of it all, a big fancy black-tie affair doesn't change who you are as a couple. Keep it small, safe, and about the love between you and your partner.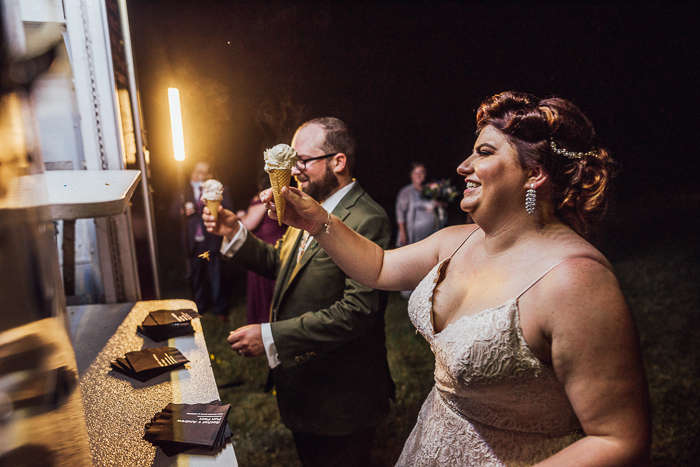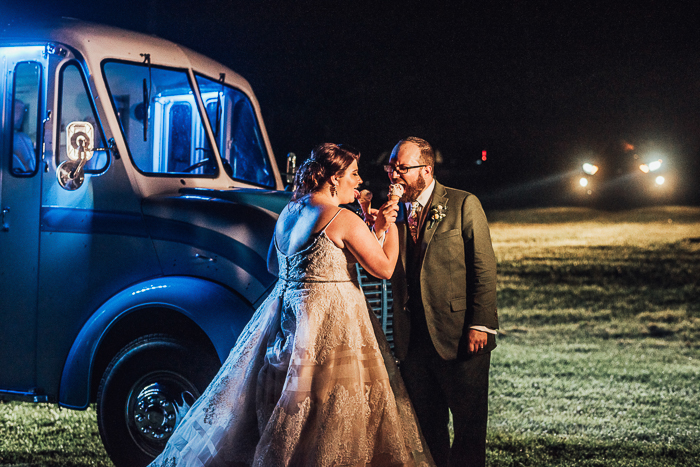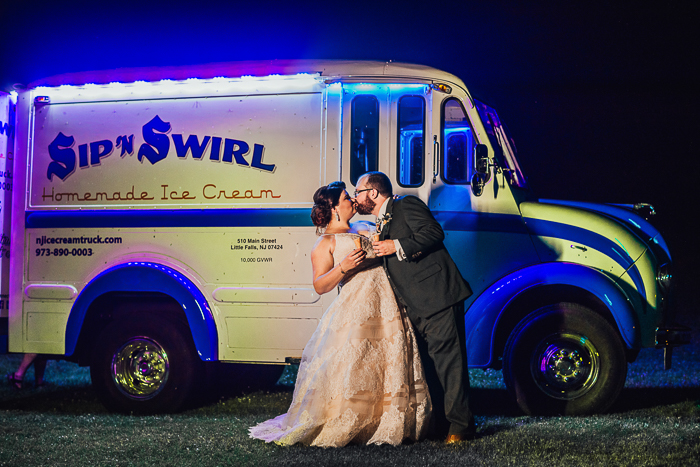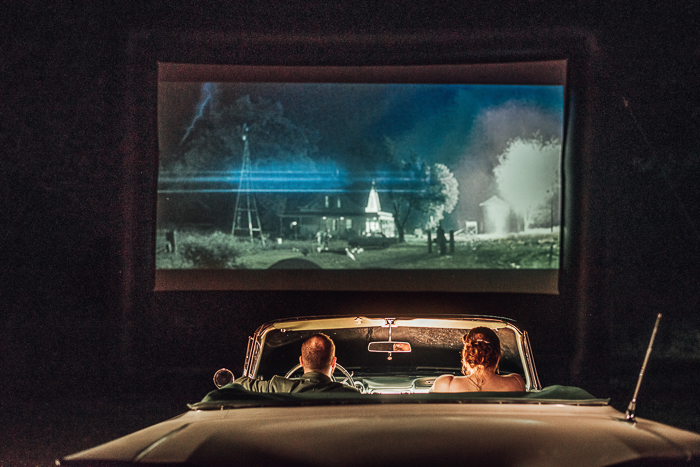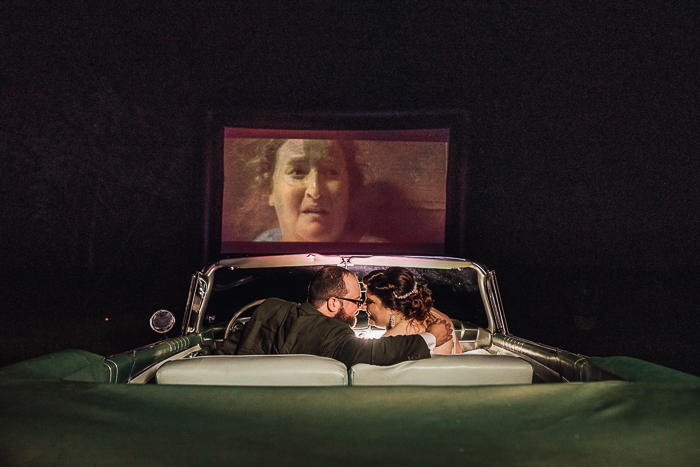 Congratulations again to Rachel and Andrew on their unique drive-in wedding! We're so glad that Junebug member AMV Weddings was there to help them safely celebrate their love. And we can't get enough of the photos Abigail Gingerale Photography captured. To see more of AMV Weddings' work, check out their profile in our directory of wedding planners from around the world!
The post Fun, Bright, and Totally Unique Drive-In Wedding appeared first on .