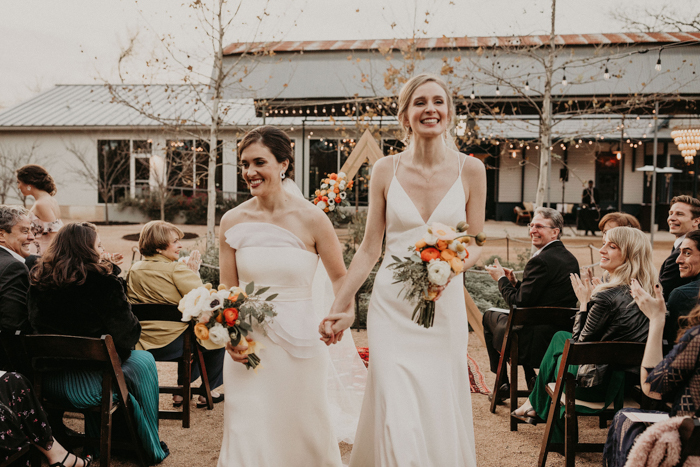 Two gorgeous brides in two very different bridal gowns were the creme de la creme of this Springdale Station sunset wedding. With the love for each other as their centerpiece, wedding planner I Do! Wedding & Events decorated this old train station with things they love—warm-toned flowers, Rupi Kaur poetry, and a triangle altar arch. Plus, they ended the day with tacos, which is always a great idea. 
But we have to pause to gush over their attire—one bride wore a beautifully embroidered veil to match her simple, yet elegant bridal gown. The other bride wore a stunning strapless bridal dress with chiffon detailing. And we do love a good outfit surprise—but we won't spoil it. Scroll down to see the details of this gorgeous Springdale Station sunset wedding, captured by Junebug member Nikk Nguyen Photo. 
The Couple:
Rebecca and Claudia
The Wedding:
Springdale Station, Austin, Texas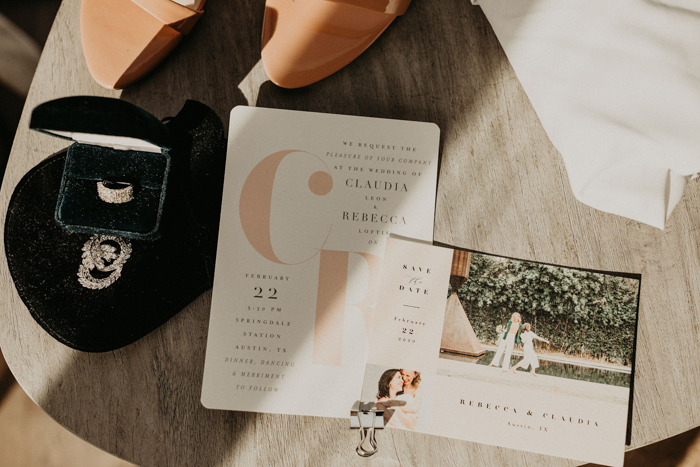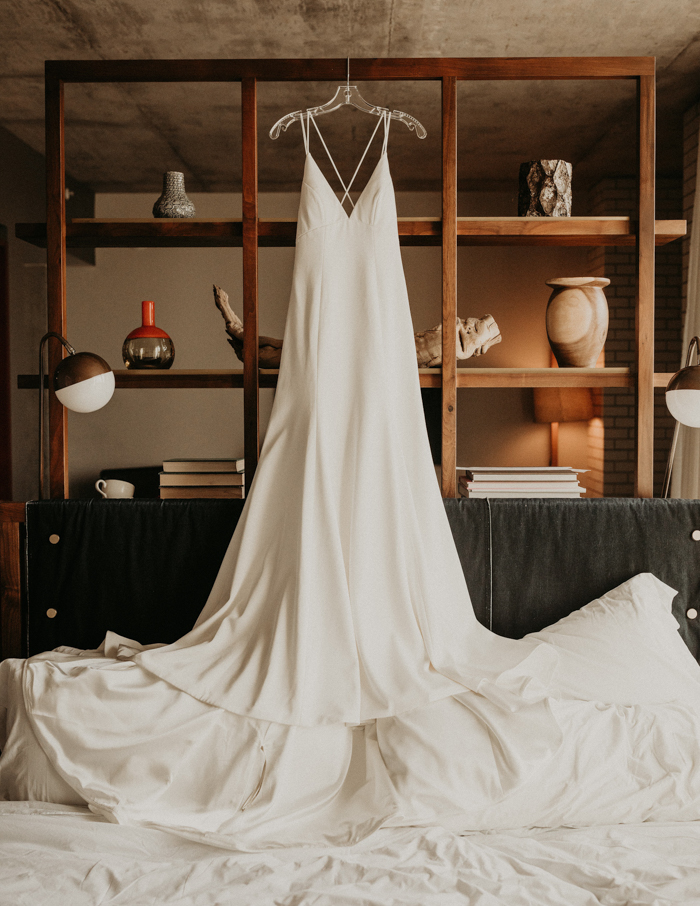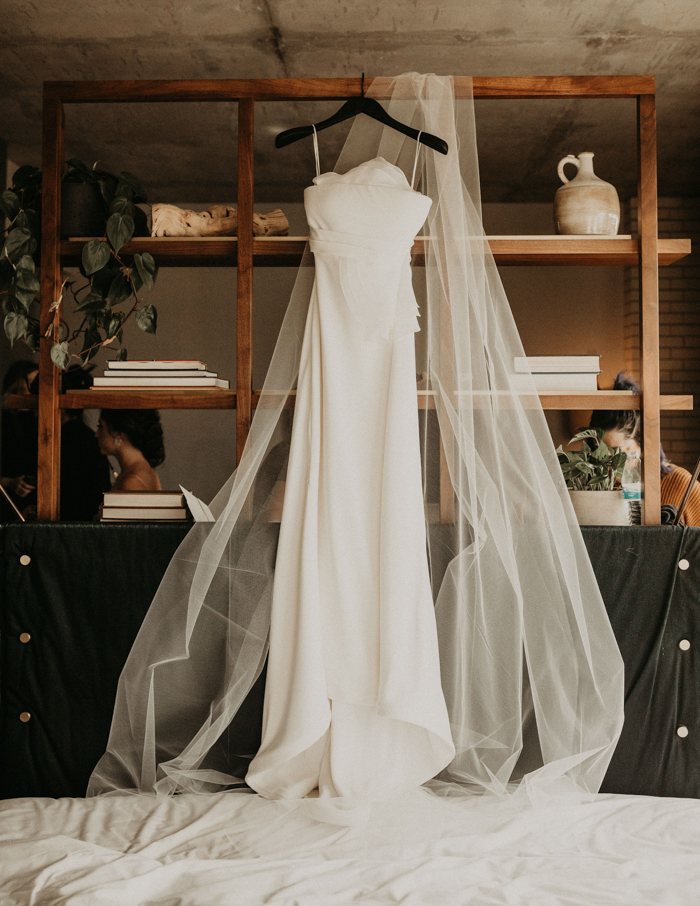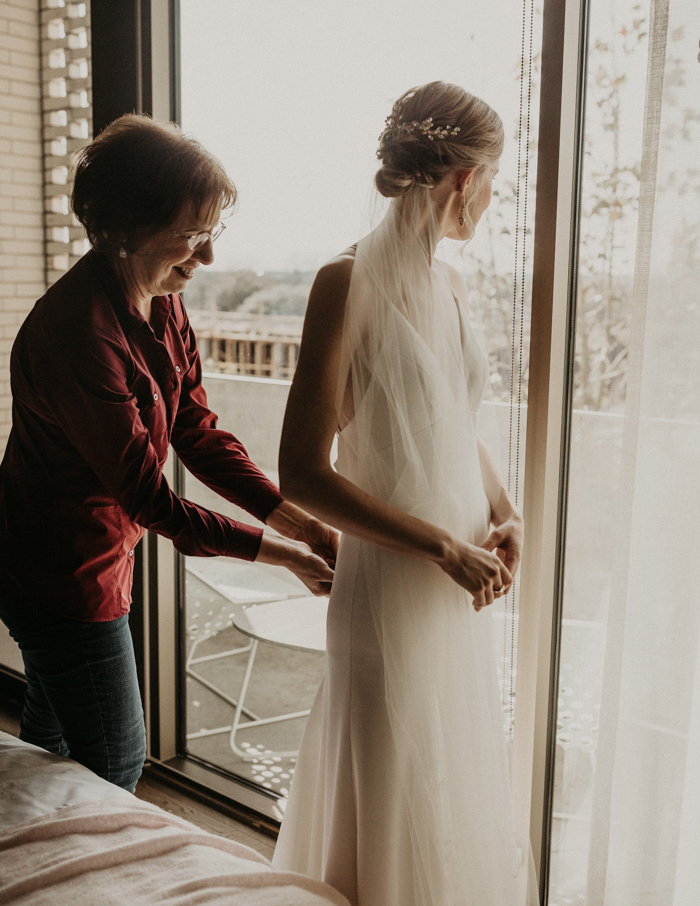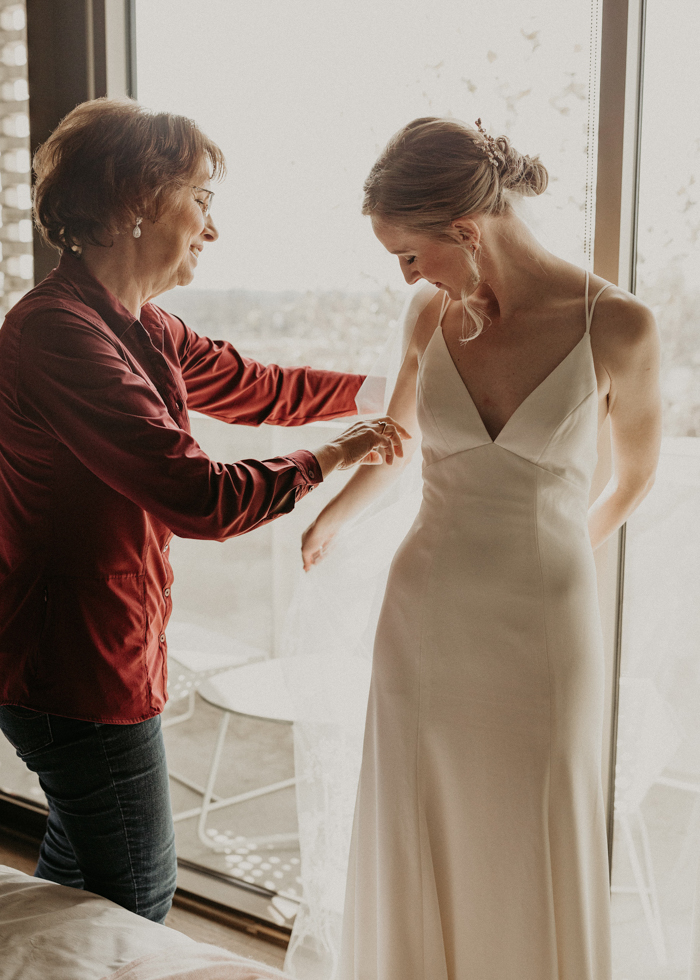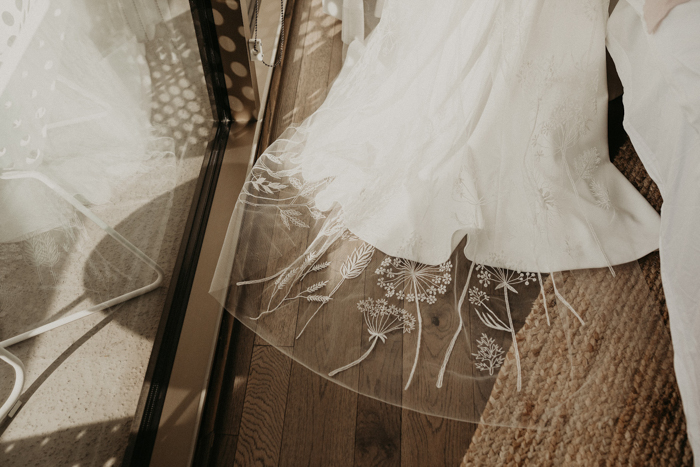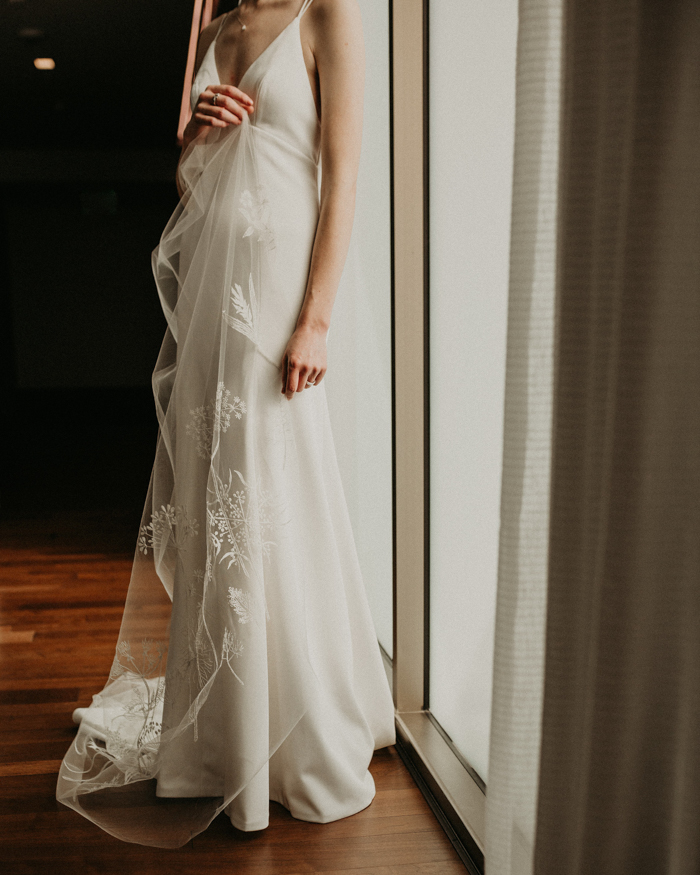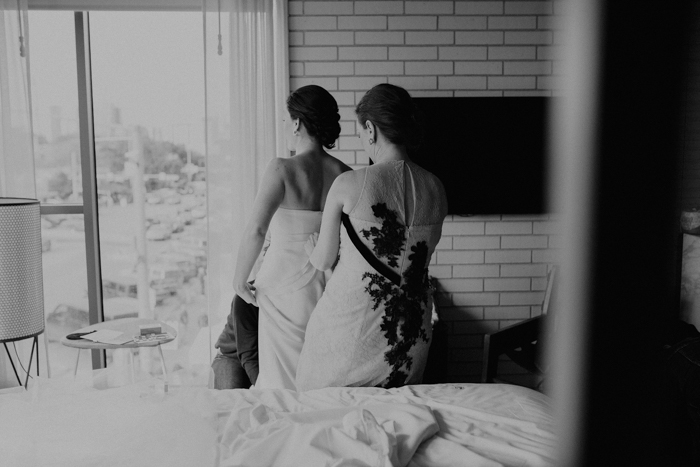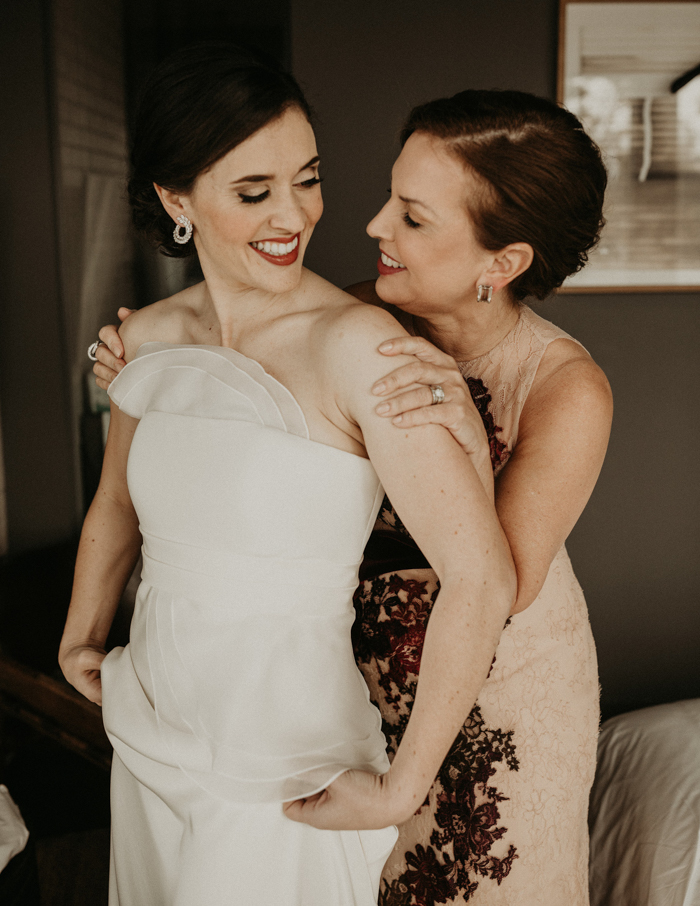 A Truly Personalized Wedding at Springdale Station
The ceremony was filled with both meaning and tradition: Rupi Kumar's words really resonated with us, as much as the more transitional texts. The music made us smile, as did all the white, yellow, and orange flowers. Things felt green and whole.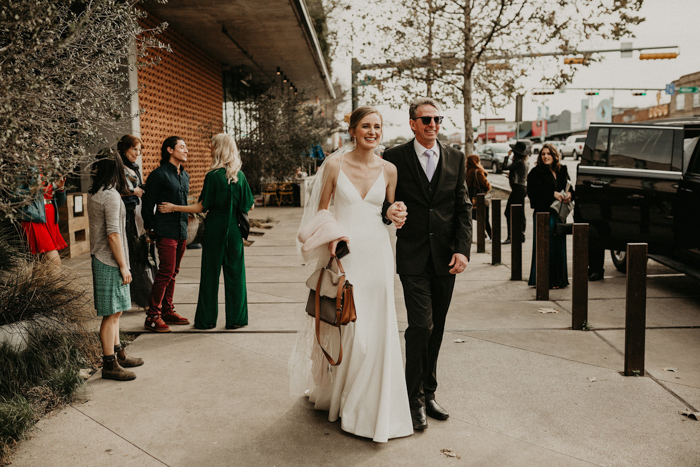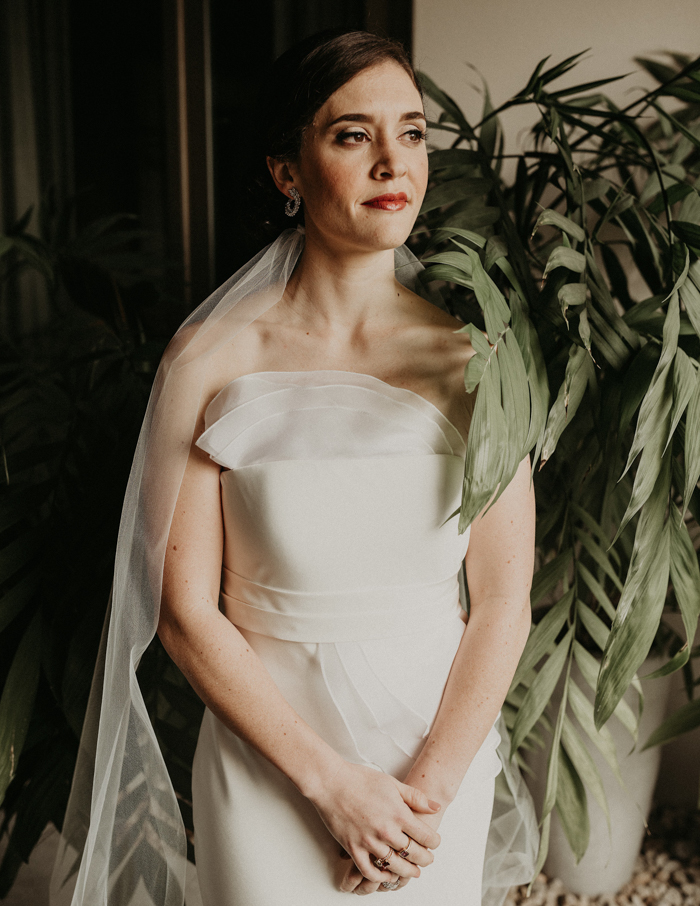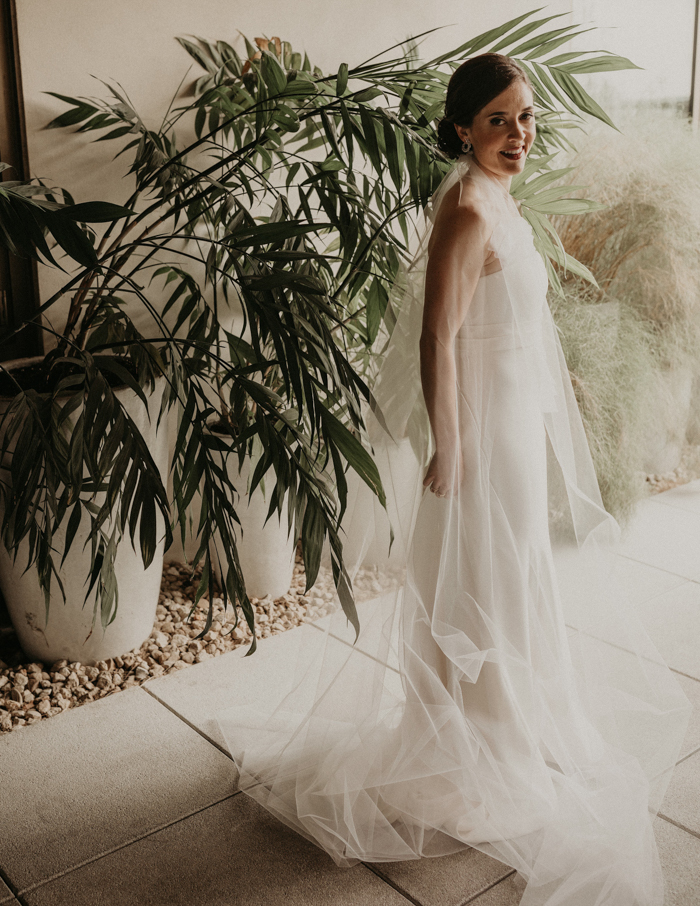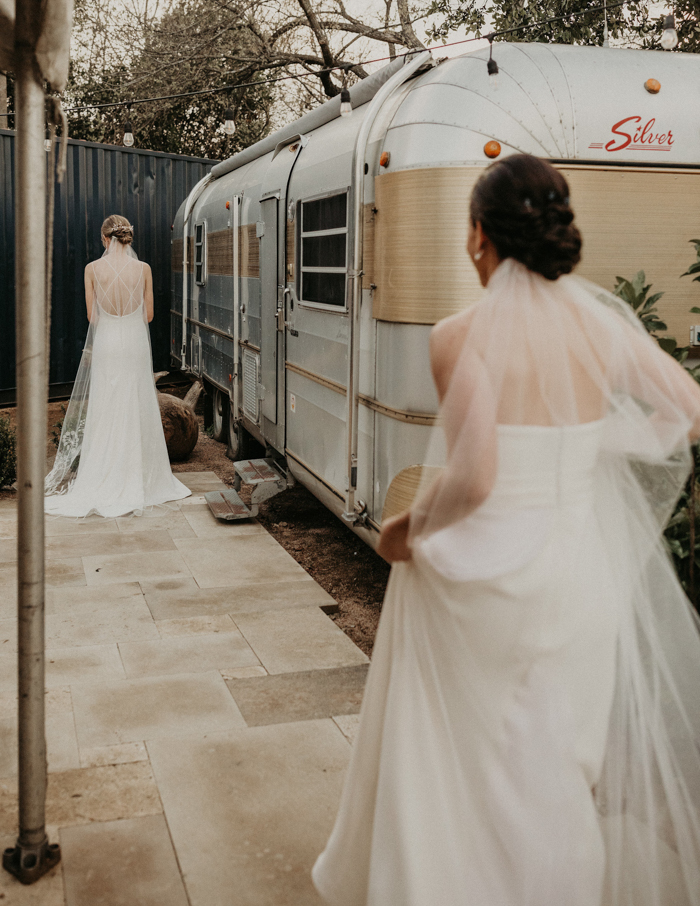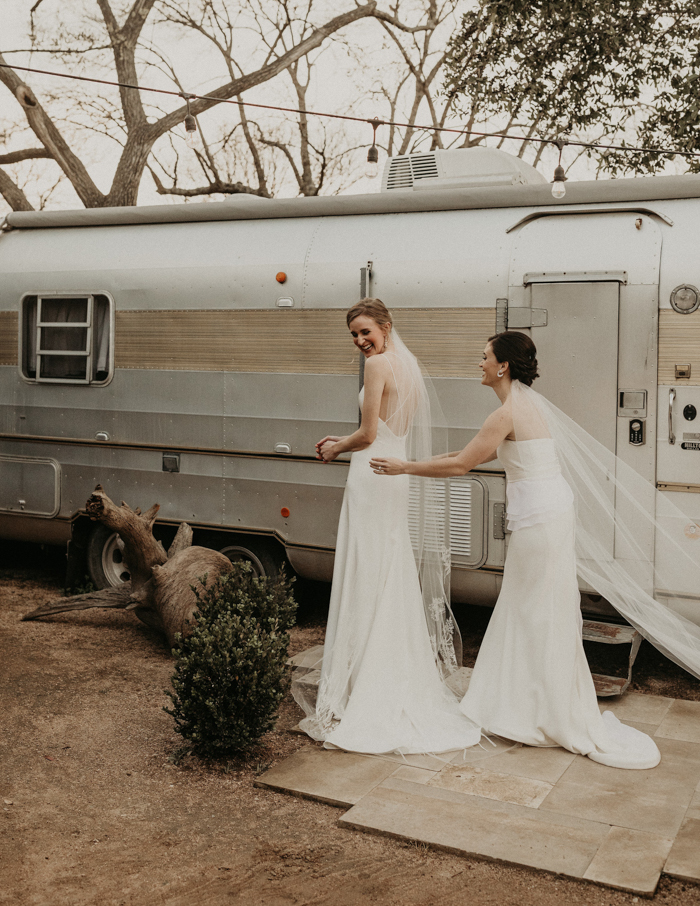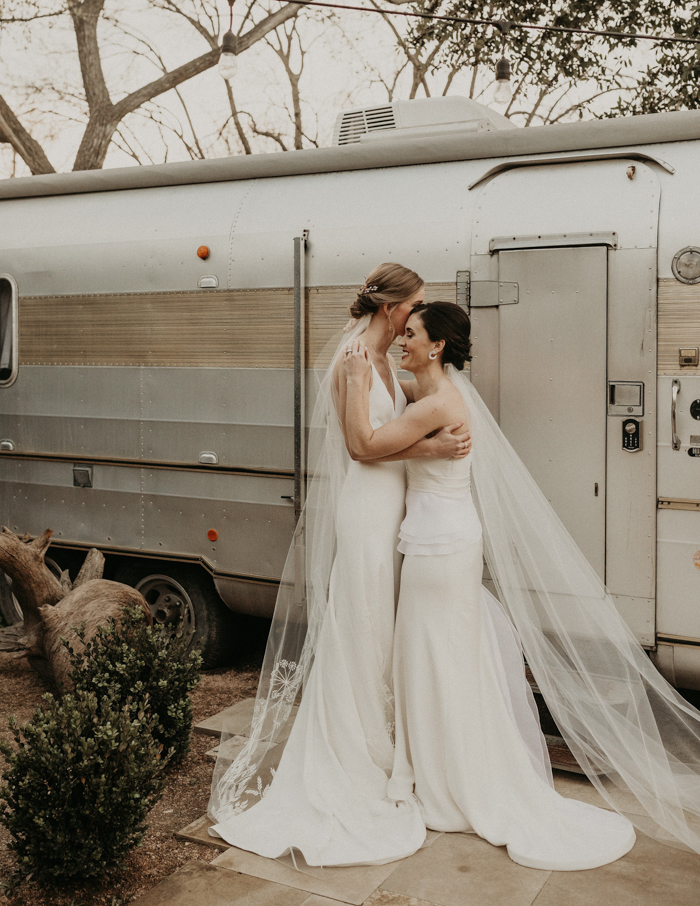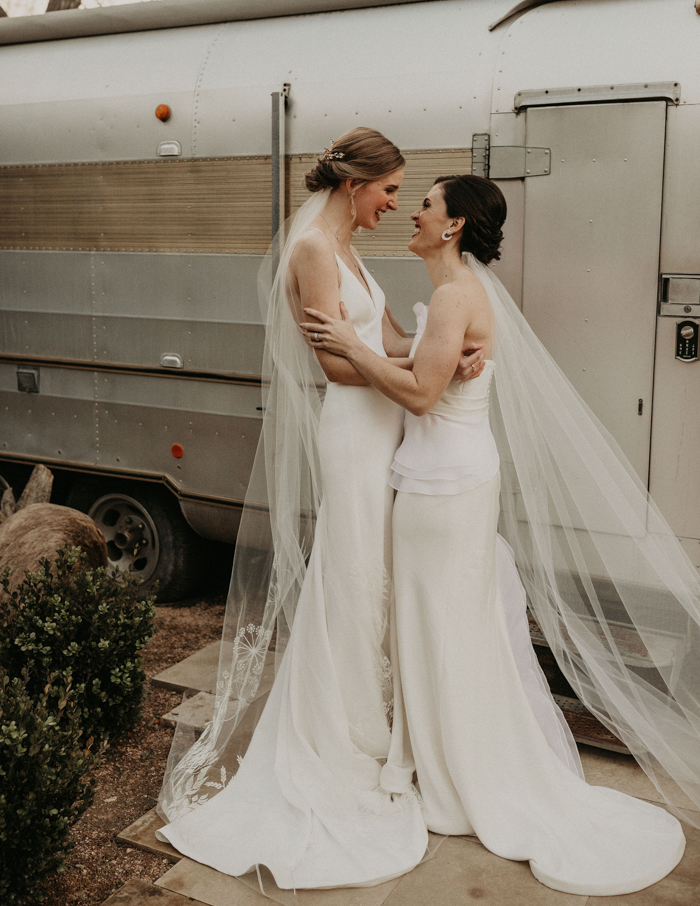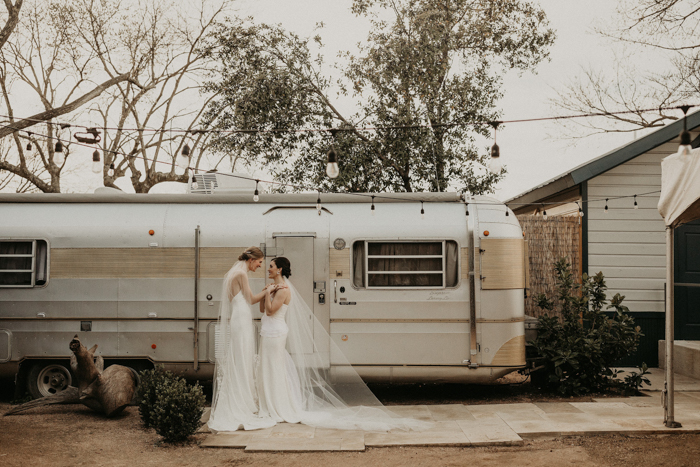 Perfect Is An Understatement
Honestly, it was a perfect day. I know all brides say that, but it really, truly was. We felt peaceful, happy, and—most importantly—present. We wanted to have an experience where the people we love could get a glance at the world we've created for each other. It was a fun wedding, where our friends never left the dance floor! And even though we expected (but it's by no means a guarantee), we had the most fun at our wedding.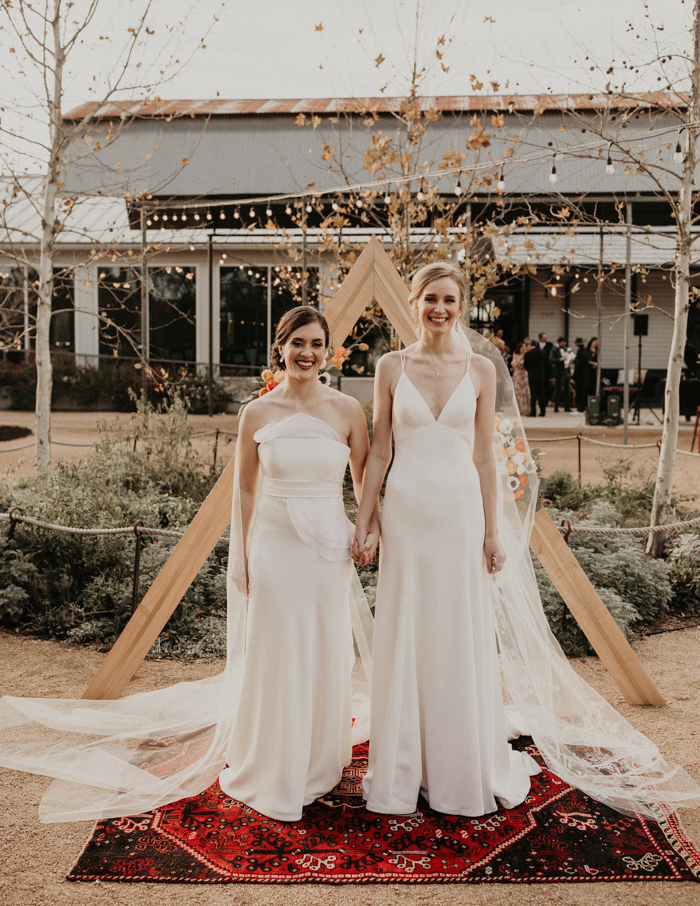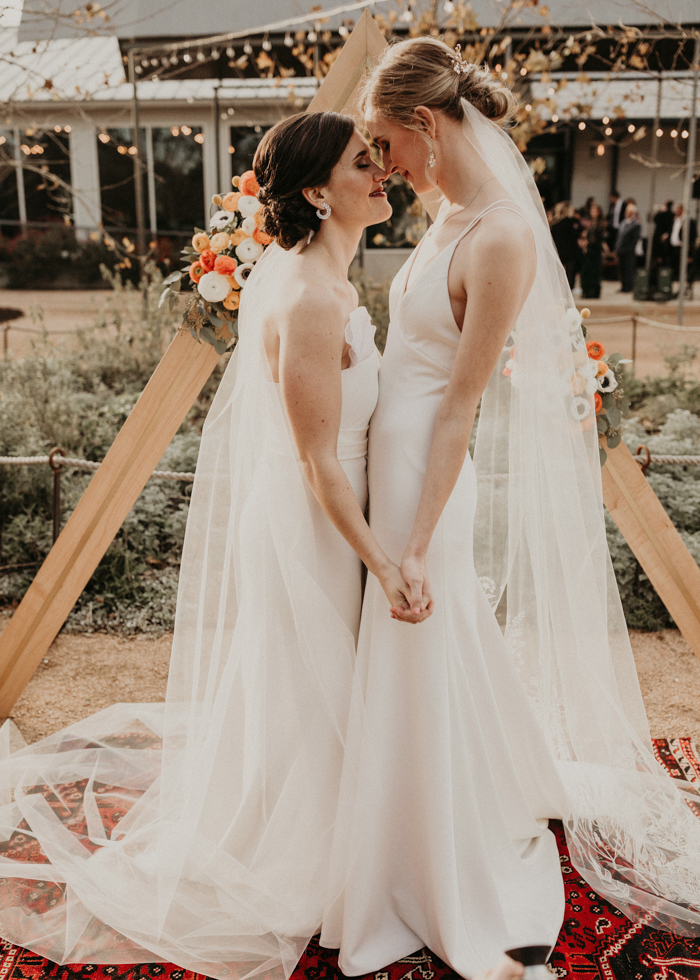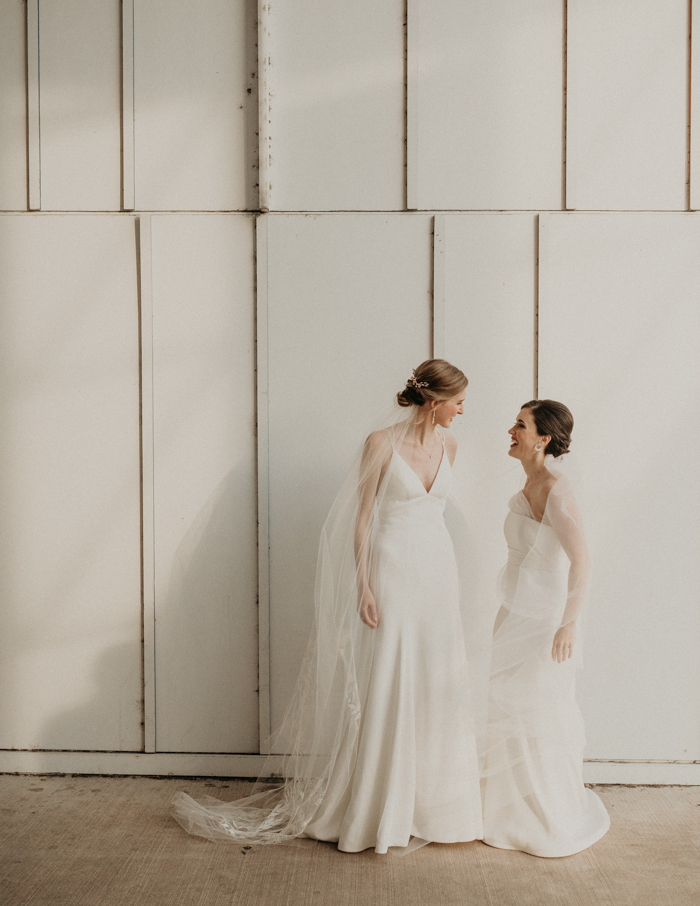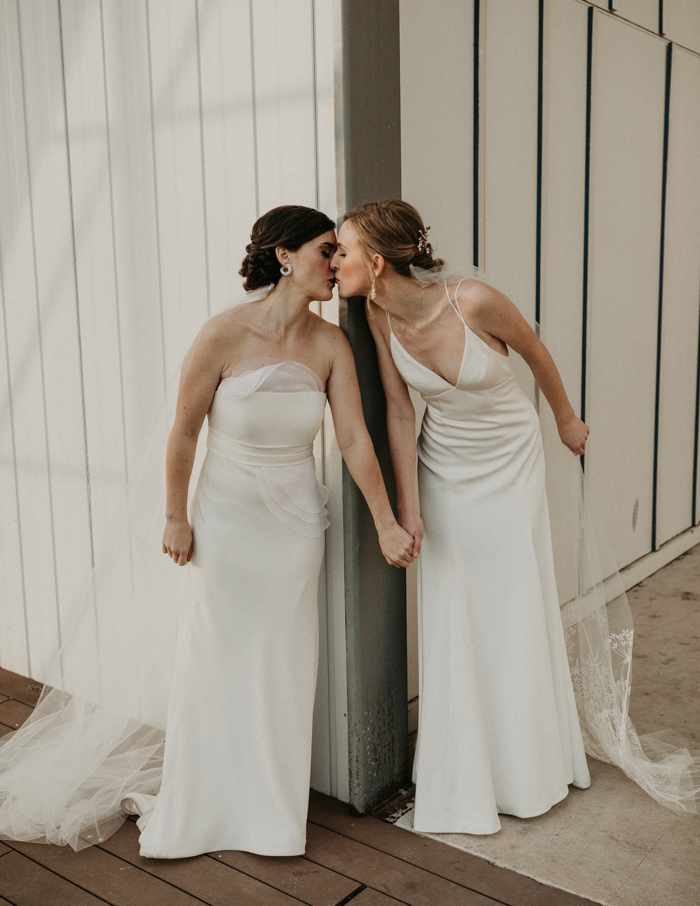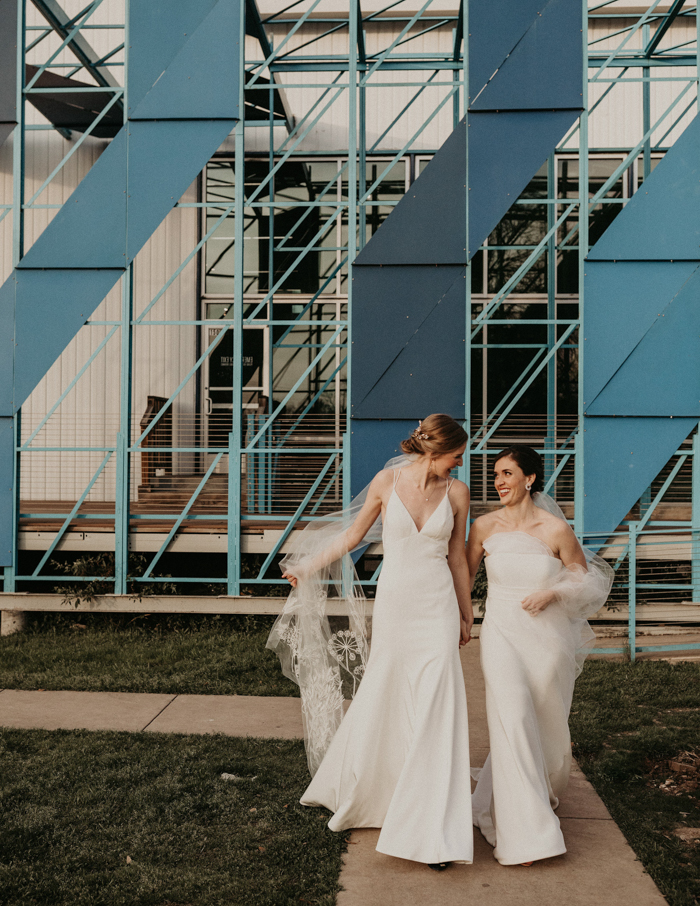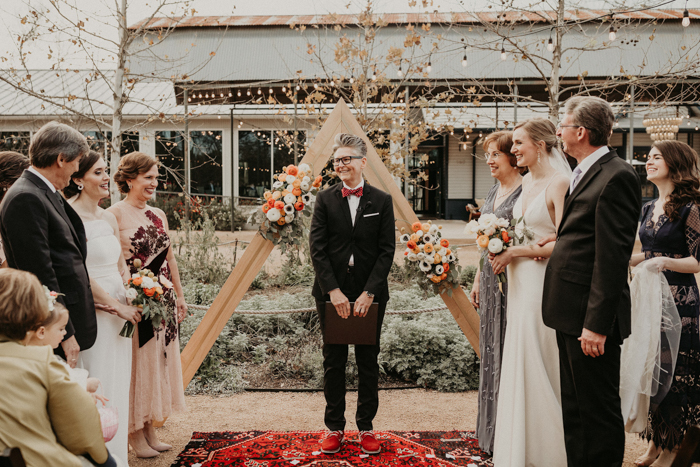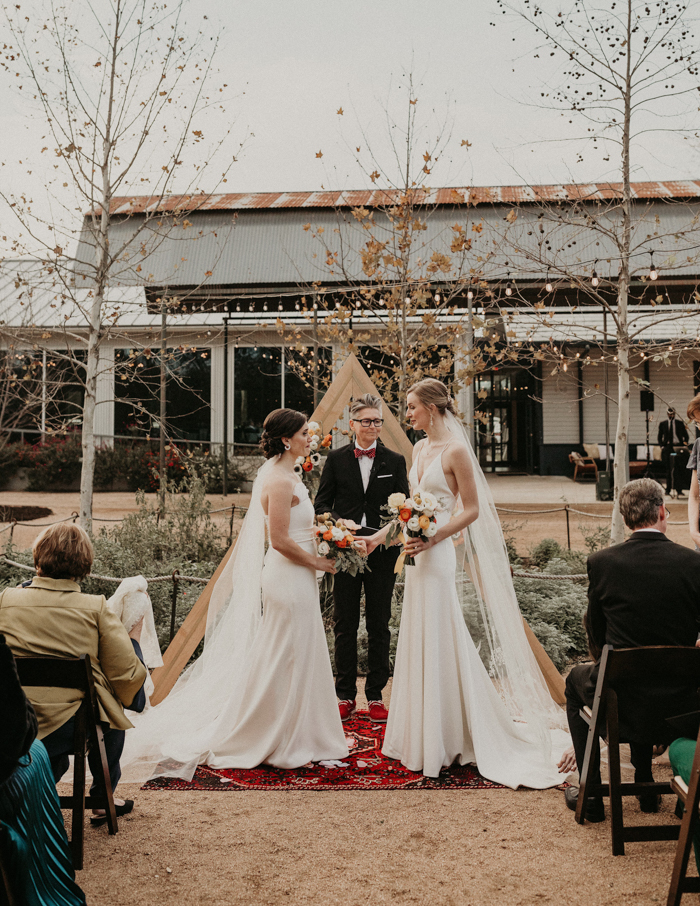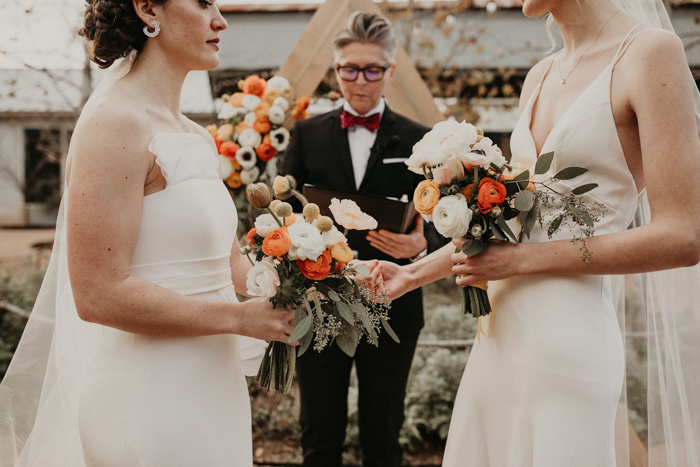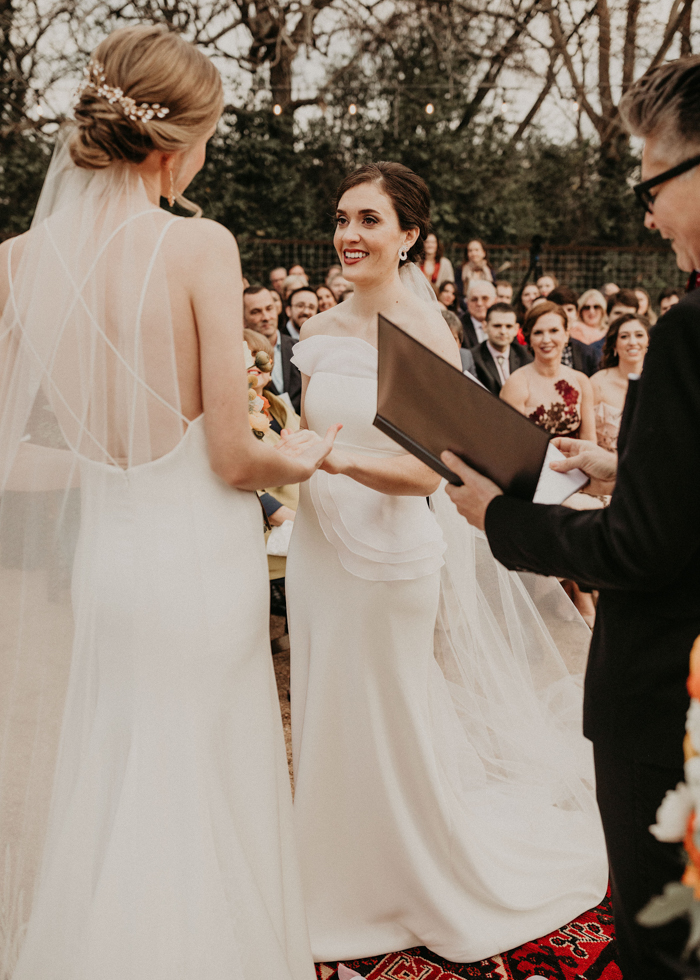 Wedding Advice For Nearlyweds
Wedding planning is hard. It is a joyful time and tests a relationship in the ways only an intense year-long project can. We felt like we were doing everything wrong, until we finally spoke up to our other engaged friends and realized they were having a hard time too. So it's ok for it to be difficult. It's ok to feel overwhelmed by the choices, your families, even your partner. But once you've accounted for as many possibilities as you can, you have to let it go. We stopped worrying the Wednesday before and quit all decision making. It allowed us to feel calm, and present to experience our special weekend.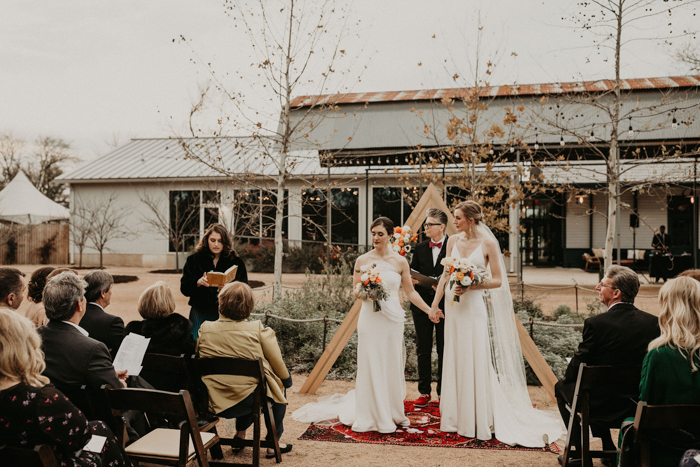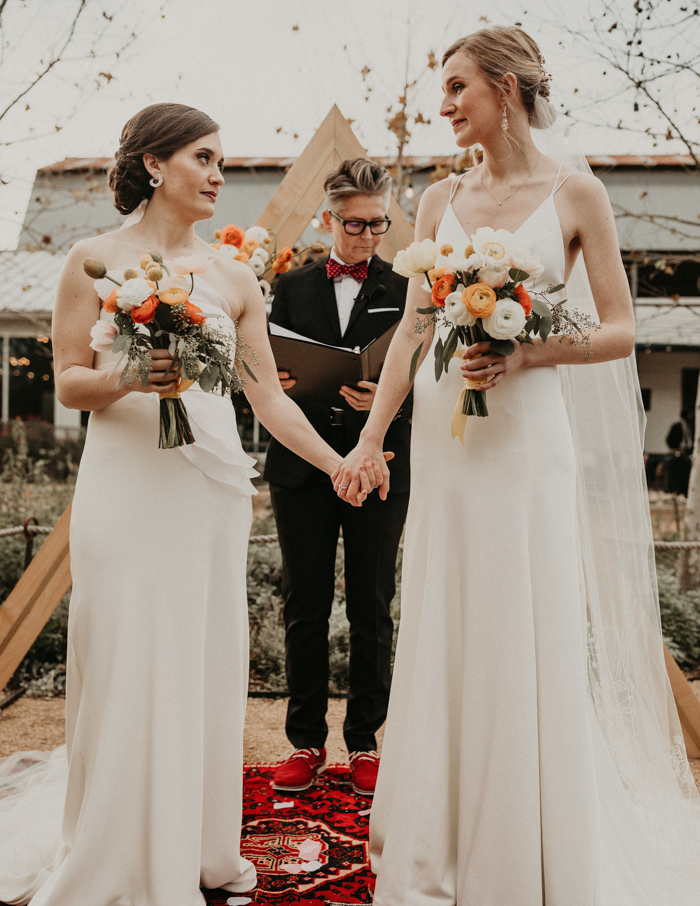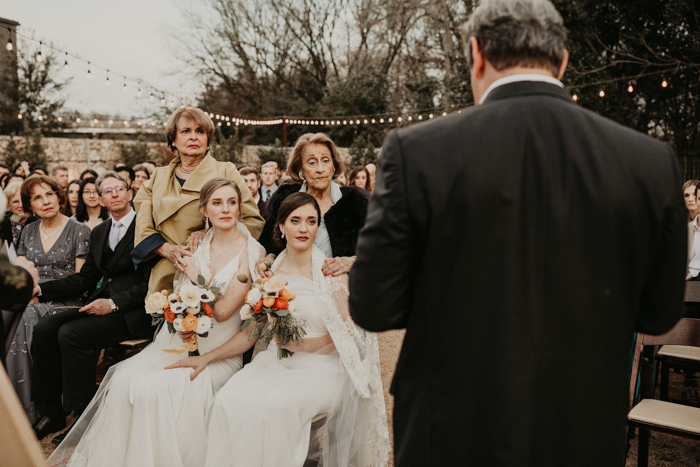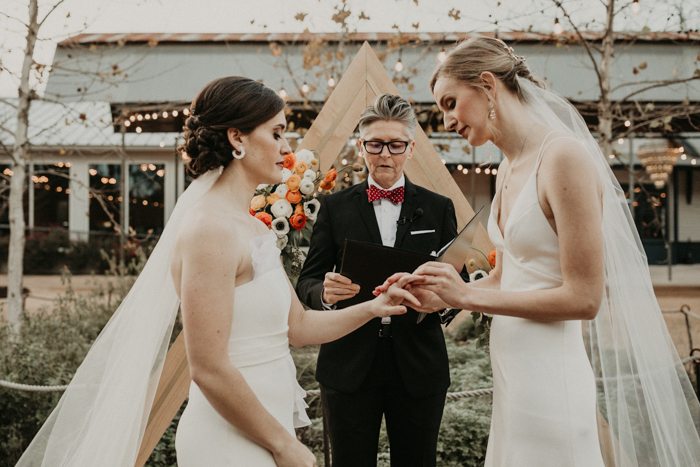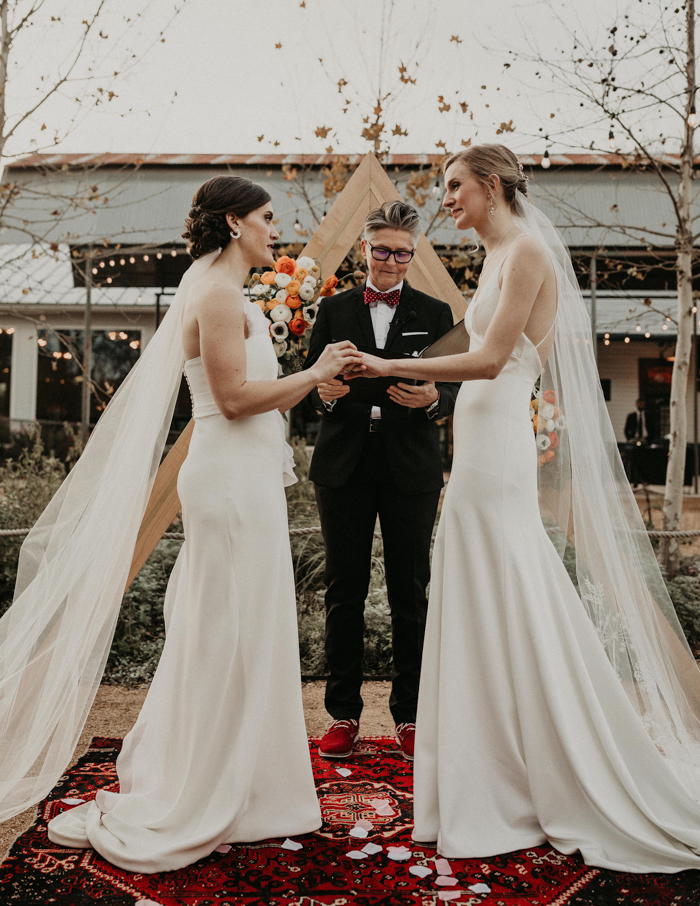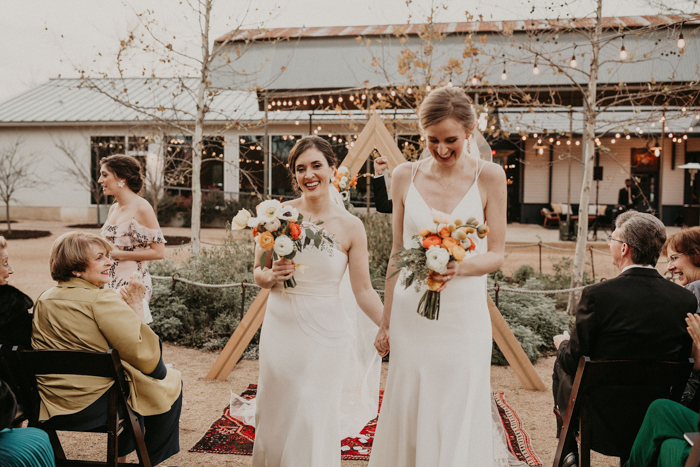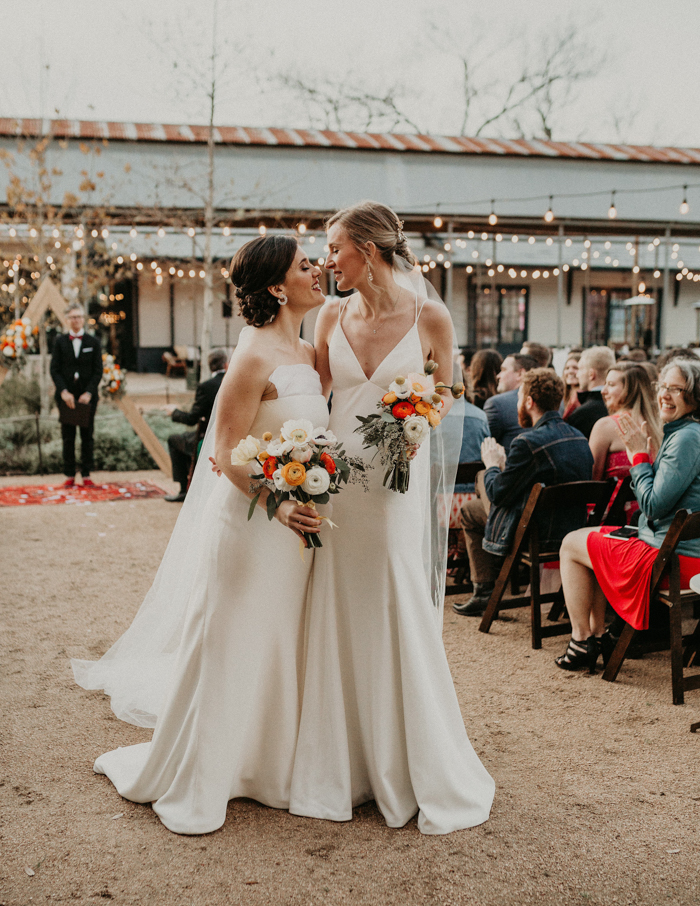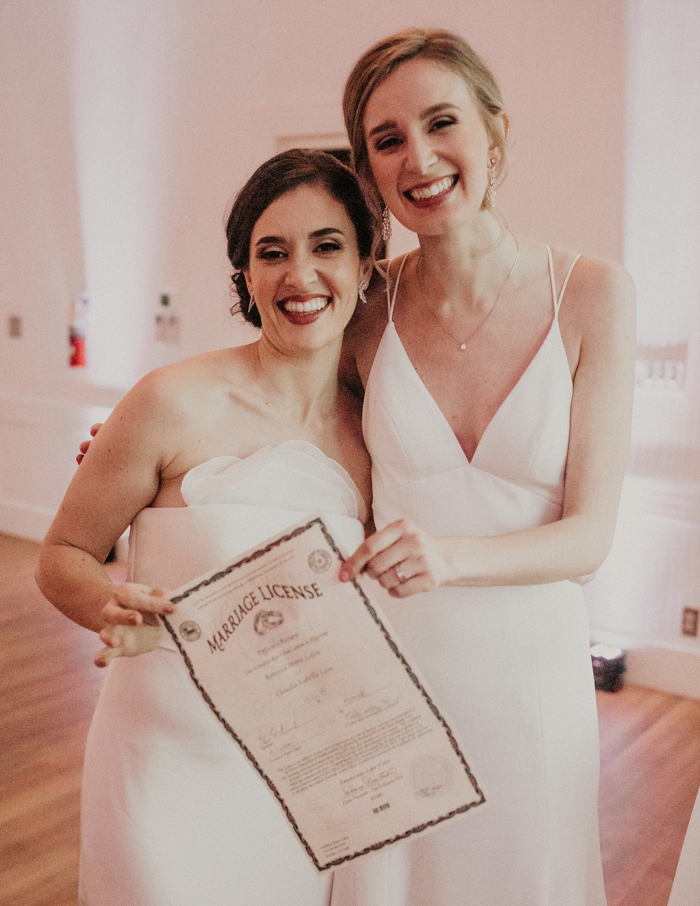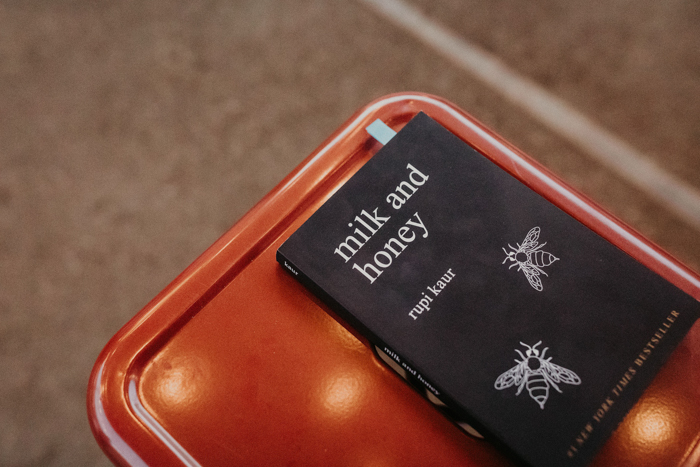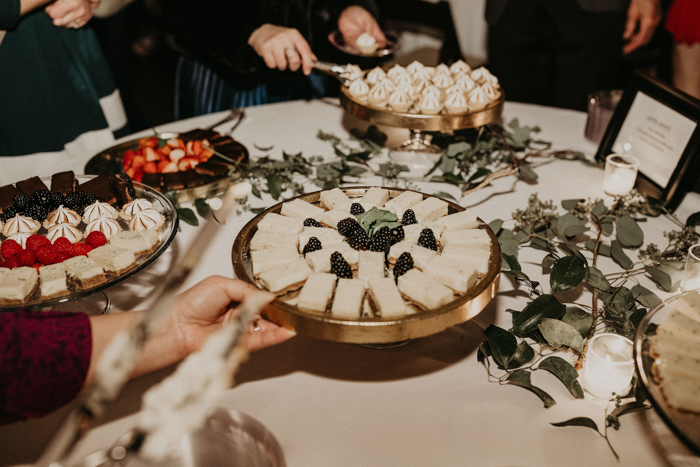 Tears of Joy And A Fun Surprise
There were all these incredible moments: turning to see each other at the altar, whispering little things during the ceremony to each other, walking out to Real Love, getting mobbed by our friends and then chastised because they all cried! To top it all off, dancing was unforgettable—even more so when we busted out in our suits!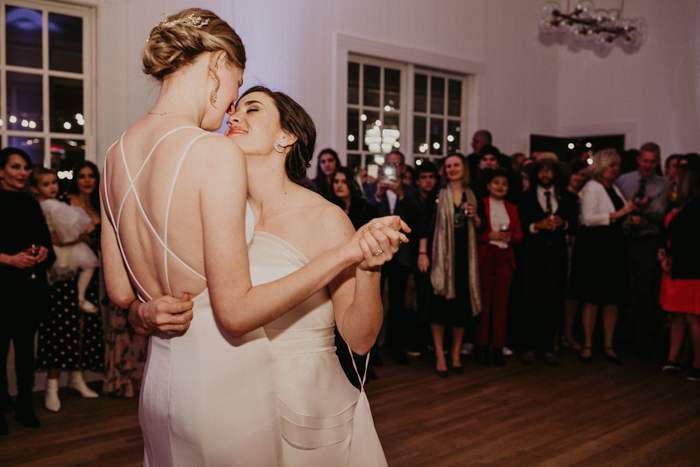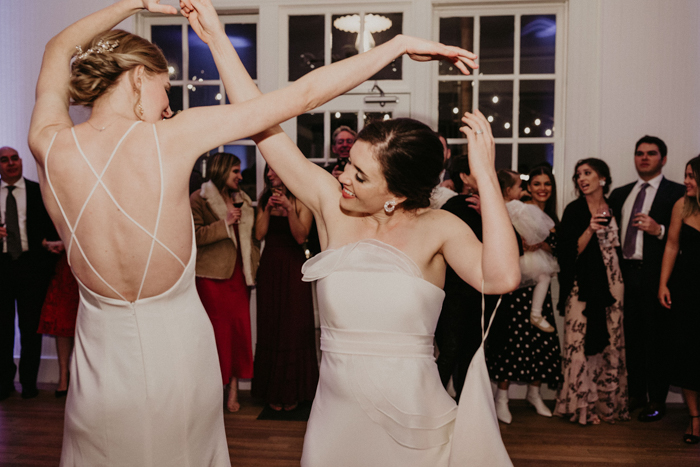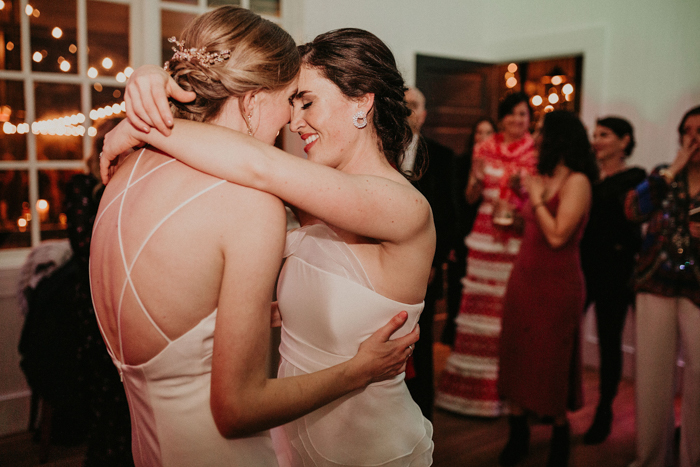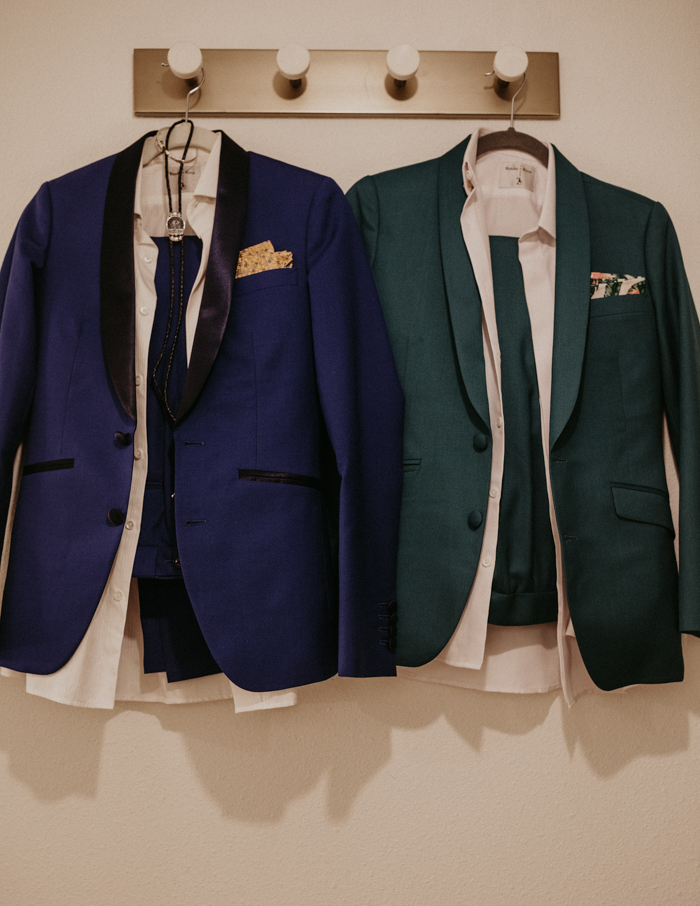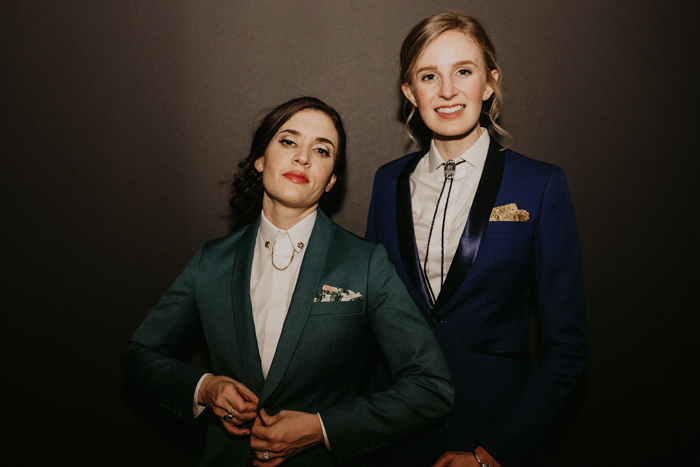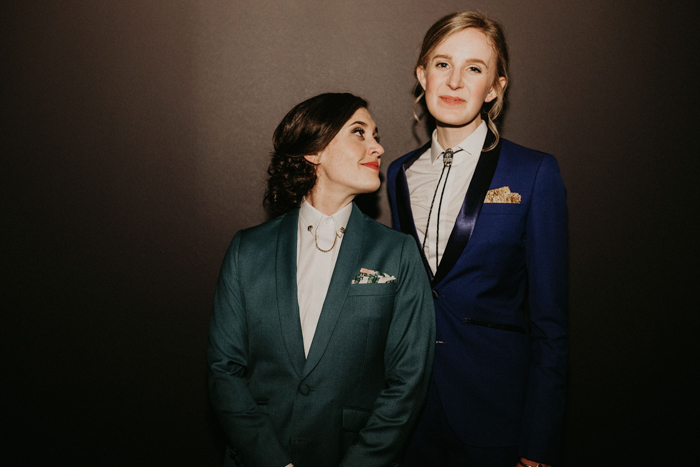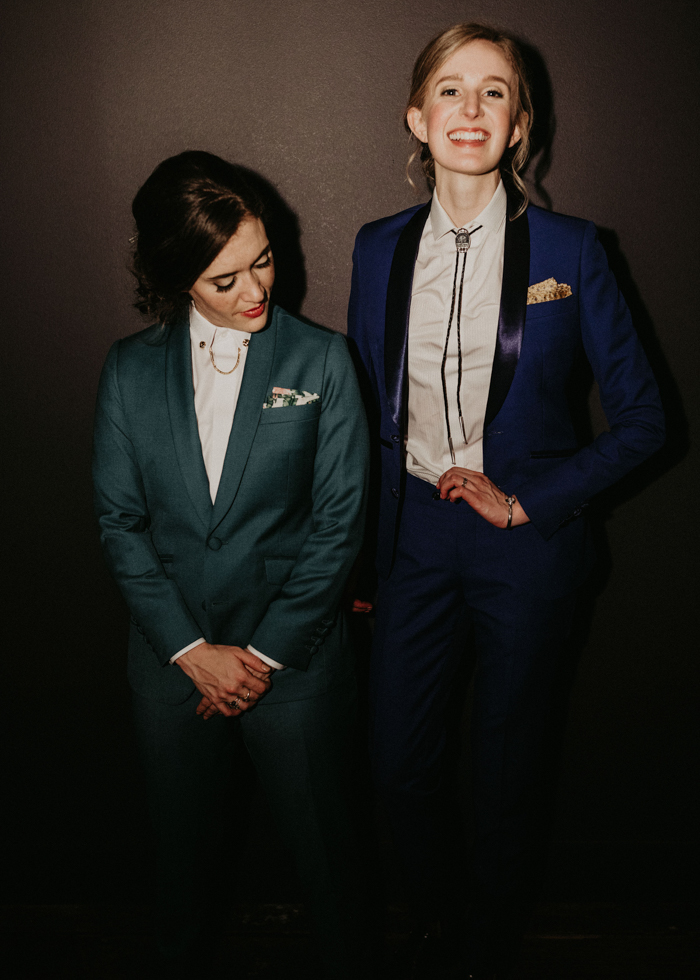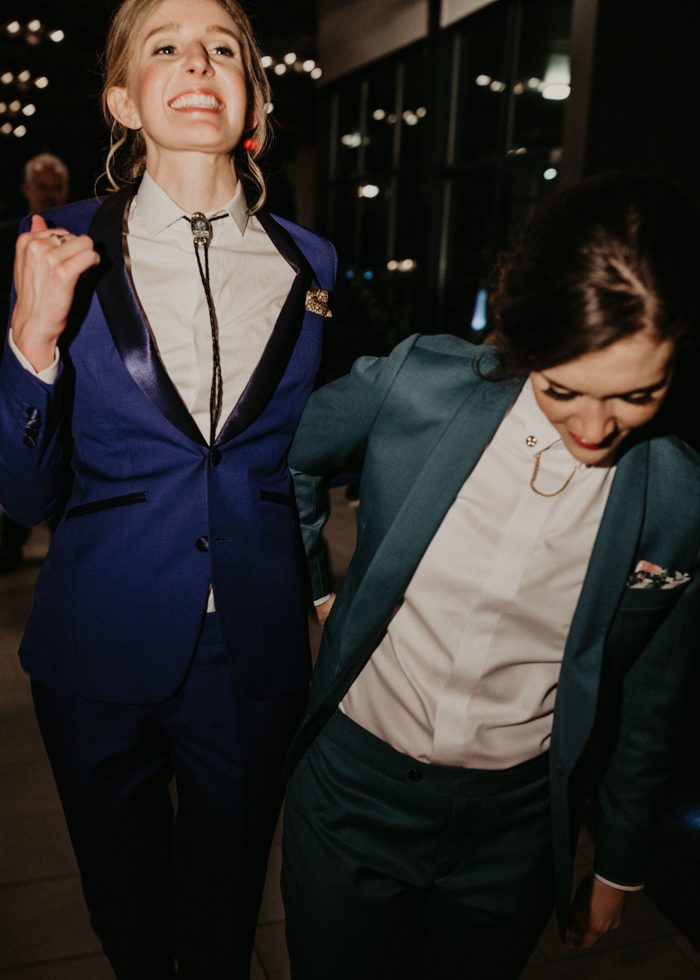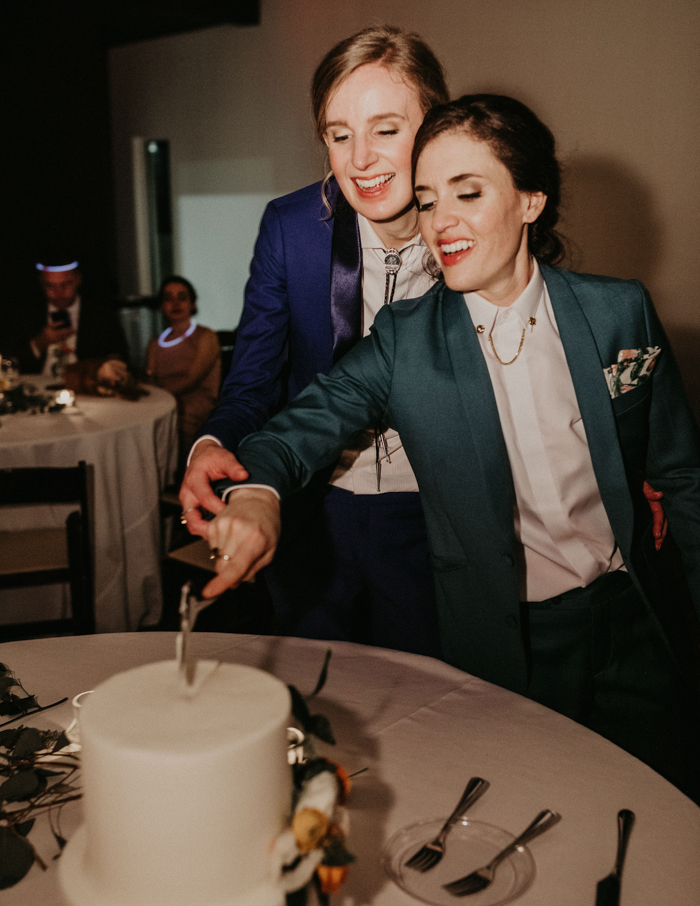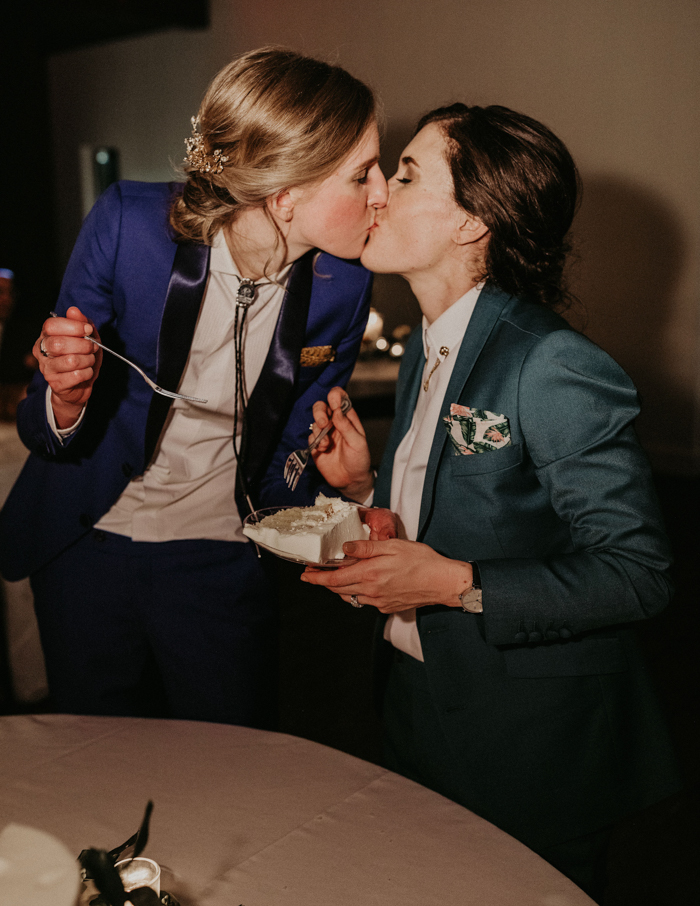 Congratulations to Rebecca and Claudia on your wedding and cheers to a lifetime of fun memories! Thank you to Junebug member Nikk Nguyen Photo for capturing and sharing this beautiful ceremony with us. Get inspired by this colorful and opulent wedding and this old hollywood glam wedding because we do love a good reception outfit change.
The post Gorgeous Springdale Station Sunset Wedding With Surprise Outfits appeared first on .