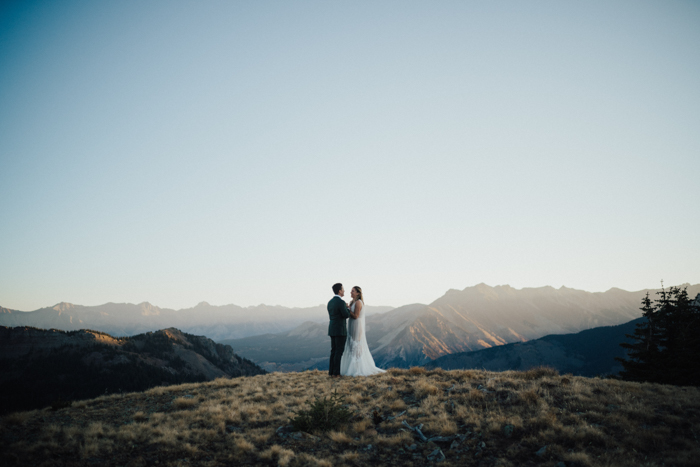 With stunning mountain ranges, an intimate guest list, and a log cabin in the woods, Adriana and Scott opted for an Alta Lakes Observatory micro wedding. After hearing about the passing of the groom's father—and COVID changing their original plan— this adventurous couple chose to self-solemnize their wedding and surround themselves with 12 close friends and family, and their cute dog.  
Junebug member K2 Event Co. helped this couple create a stunning outdoor lakeside ceremony and reception—complete with a bonfire and a canoe ride. Outdoor enthusiasts, this one's for you! Keep scrolling to see this micro wedding captured by Nate Shepard.
The Couple:
Adriana and Scott
The Wedding:
Alta Lakes Observatory, Telluride, CO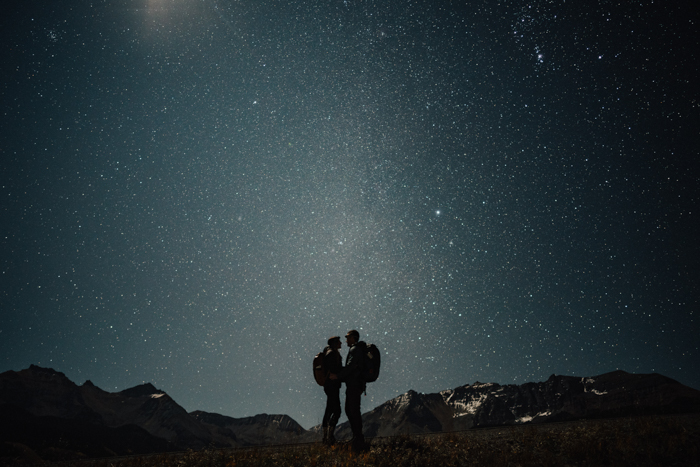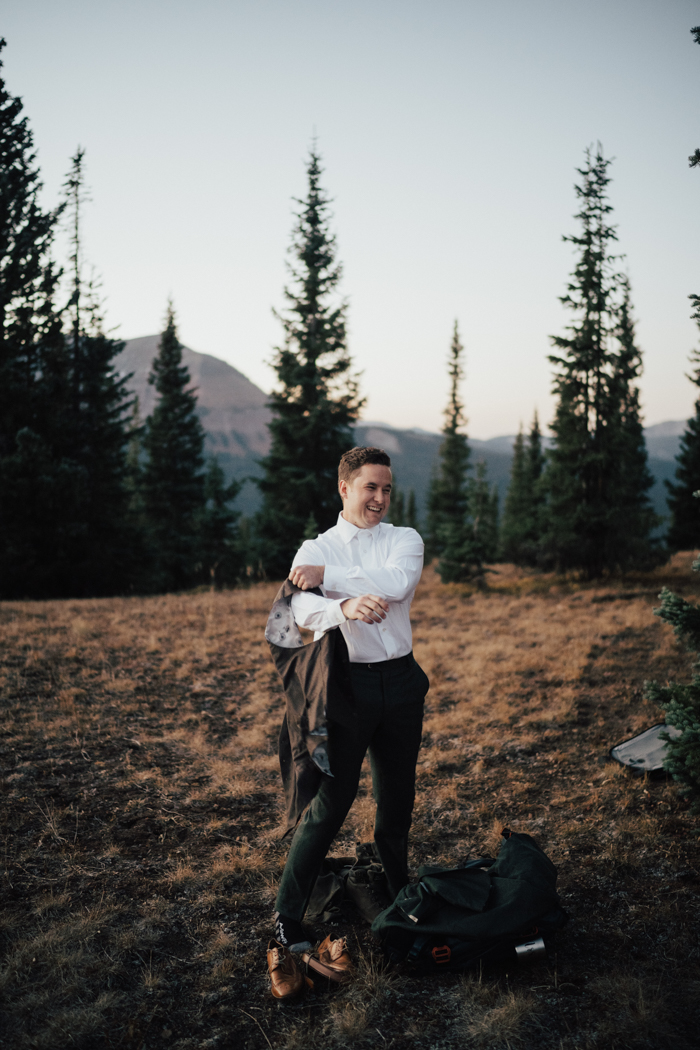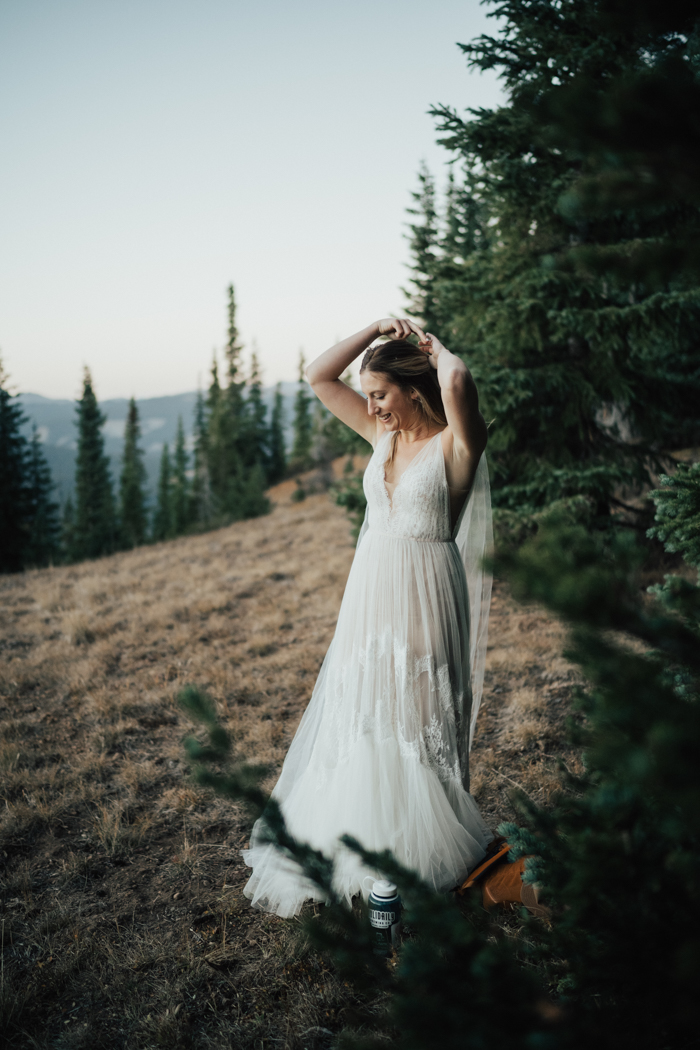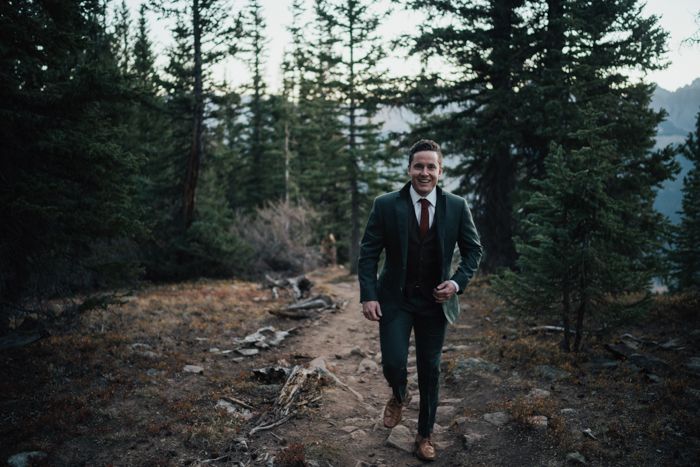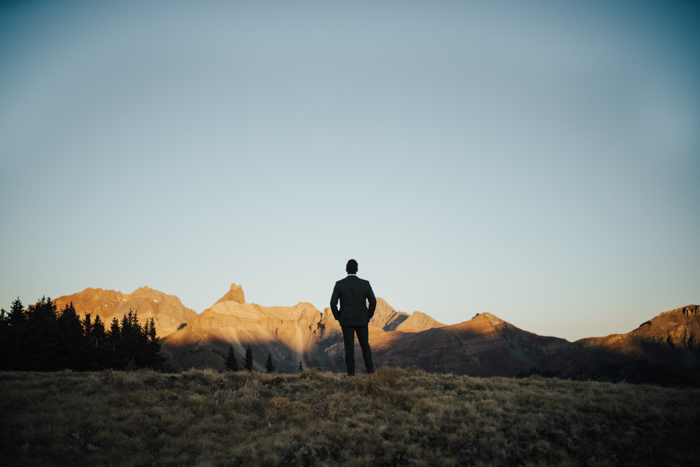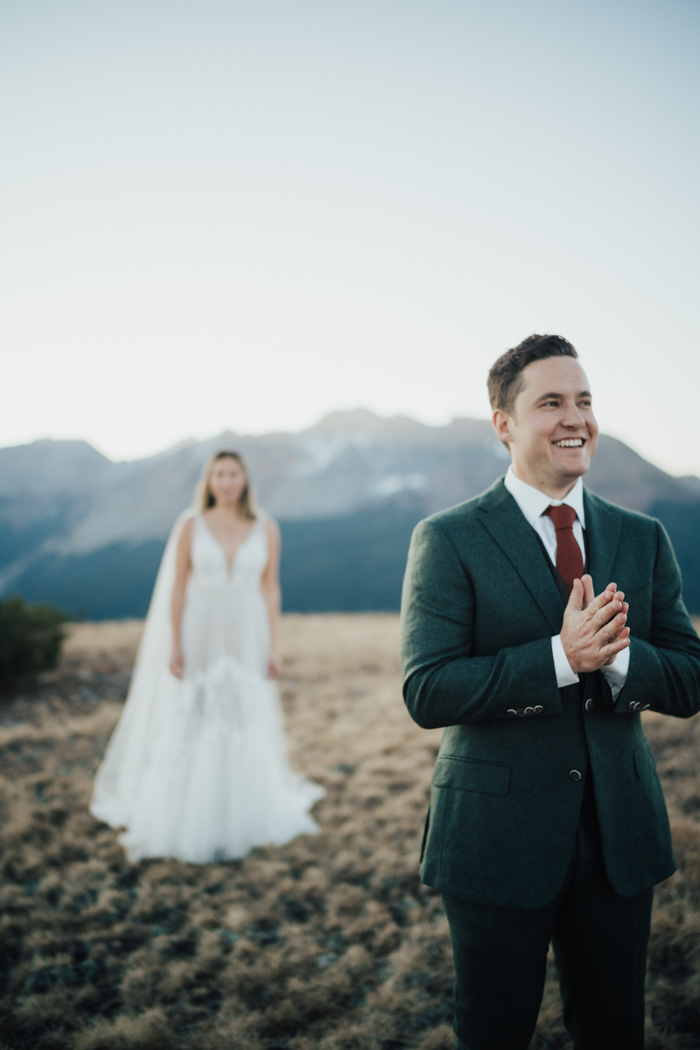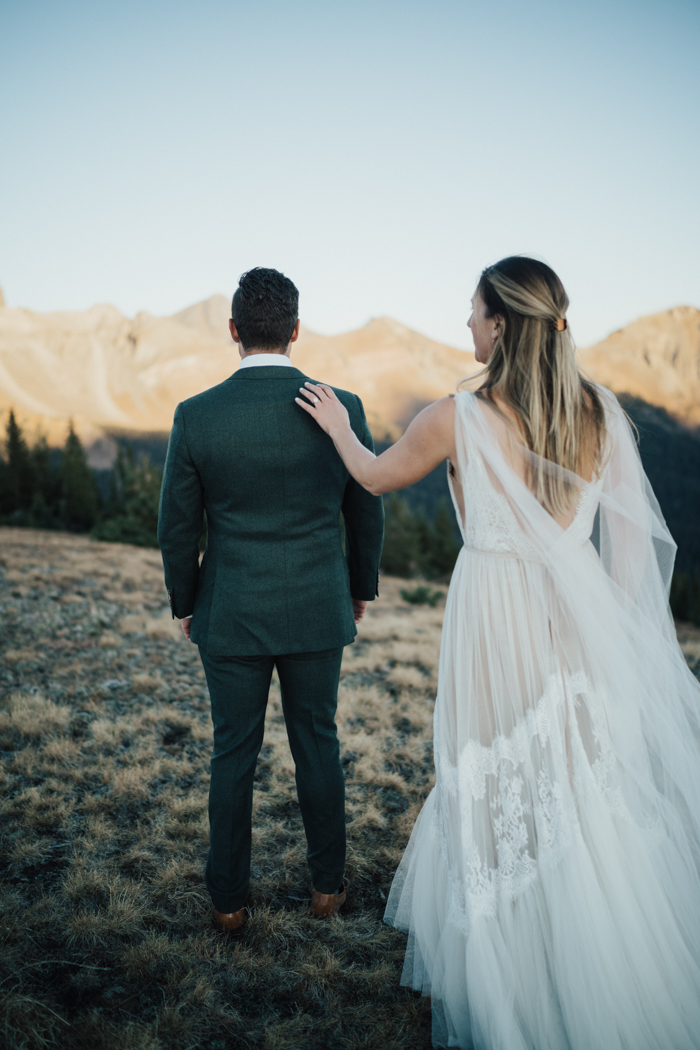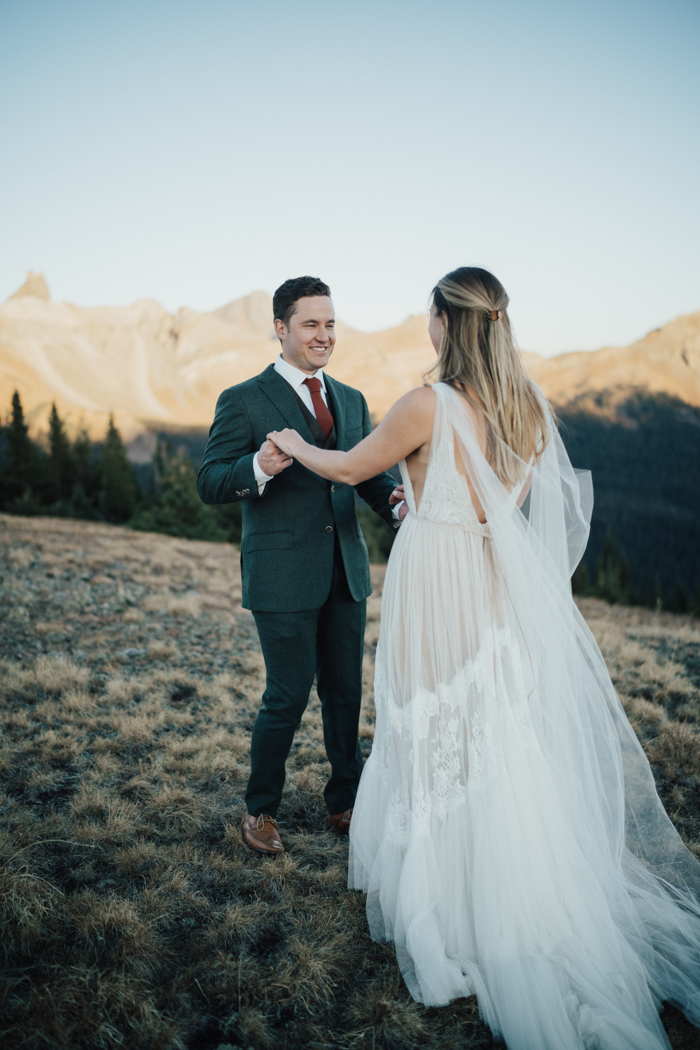 Sunrise Hikes And First Looks
The most memorable part of our day was the sunrise hike and first look. It was always important for us to start our wedding day with some kind of adventure with just us. In many ways, it felt like we were married twice on the same day. The first, was after our first look when we held each other, exchanged quiet words, and took in the sunrise. The second was in the afternoon witnessed by family and friends. Both surreal and beautiful in their own ways and both equally vital. I think if you are able to create some time in your day that is just yours to share together, that is the greatest gift.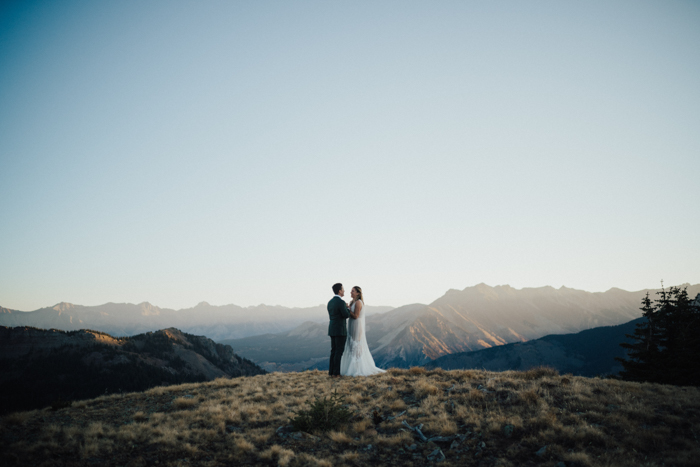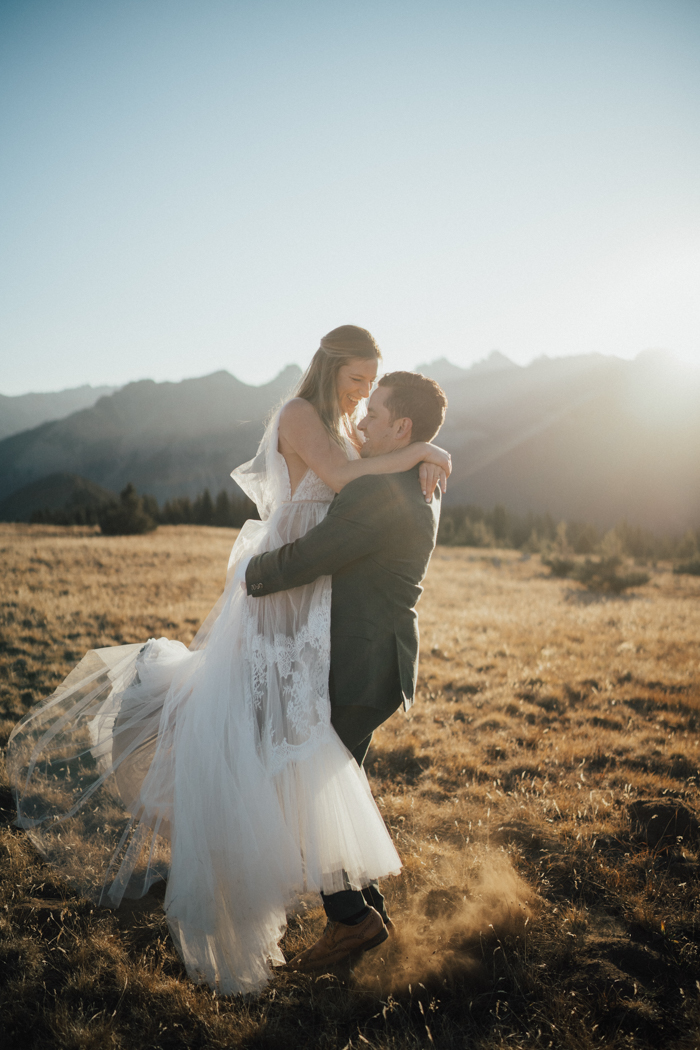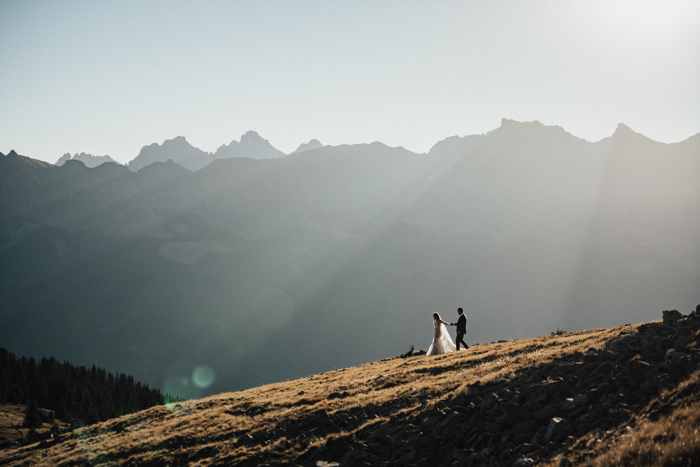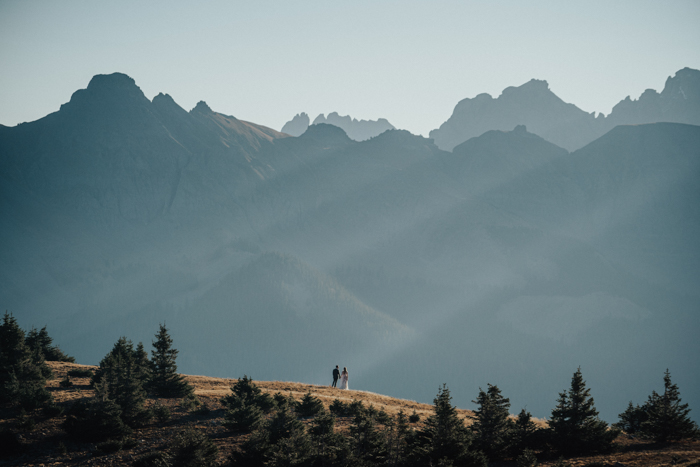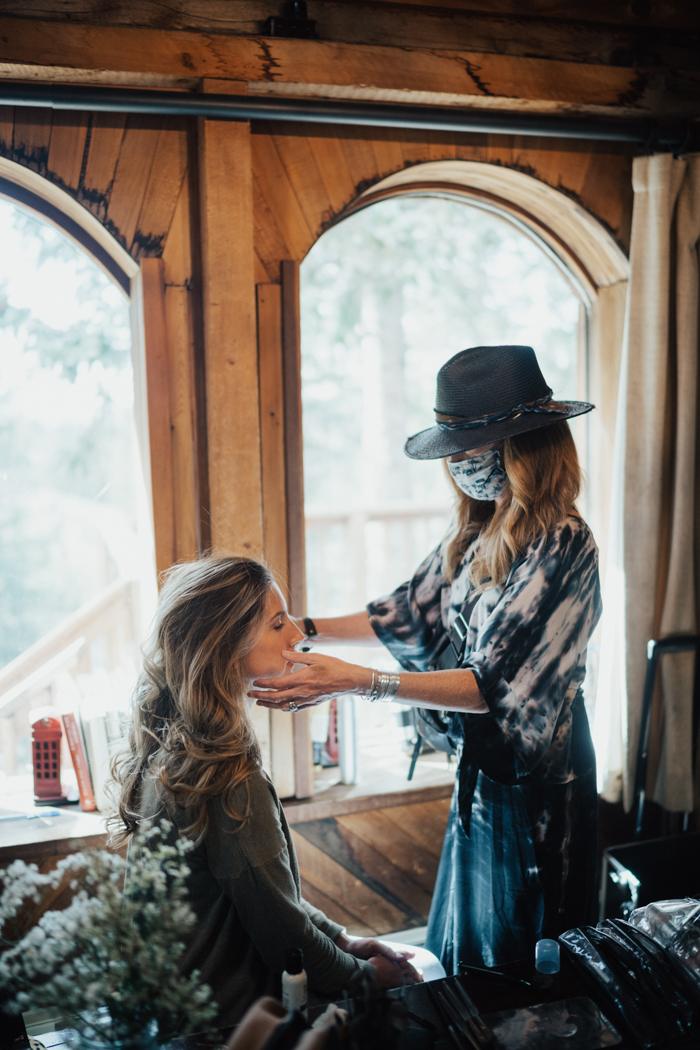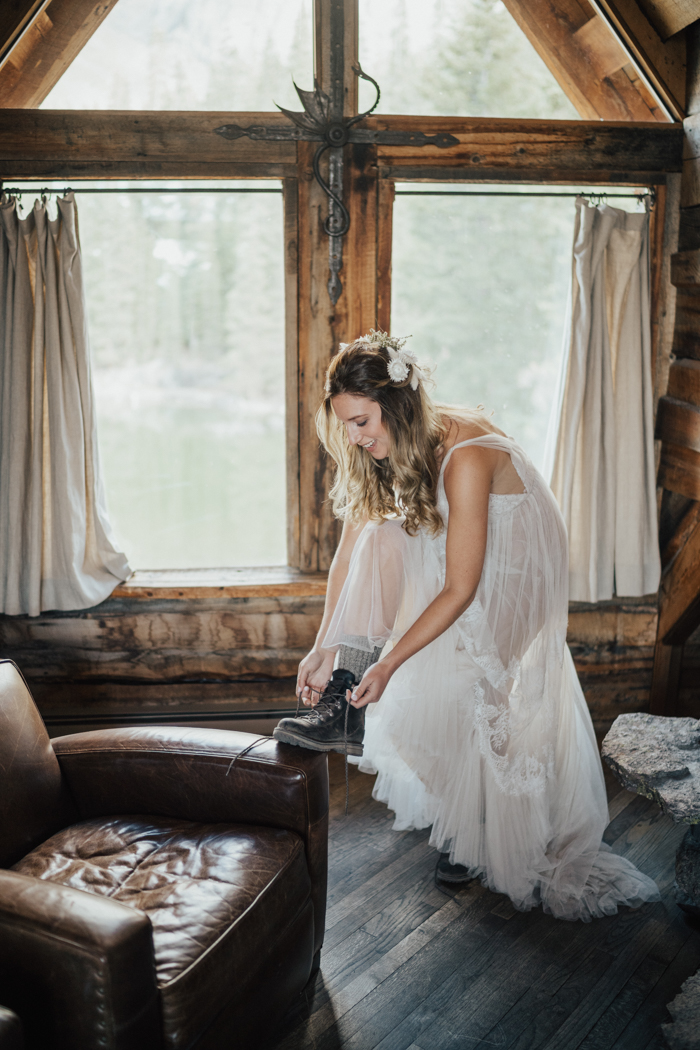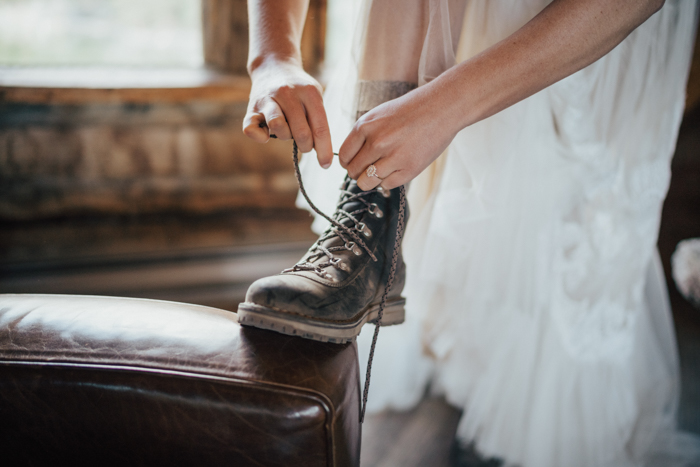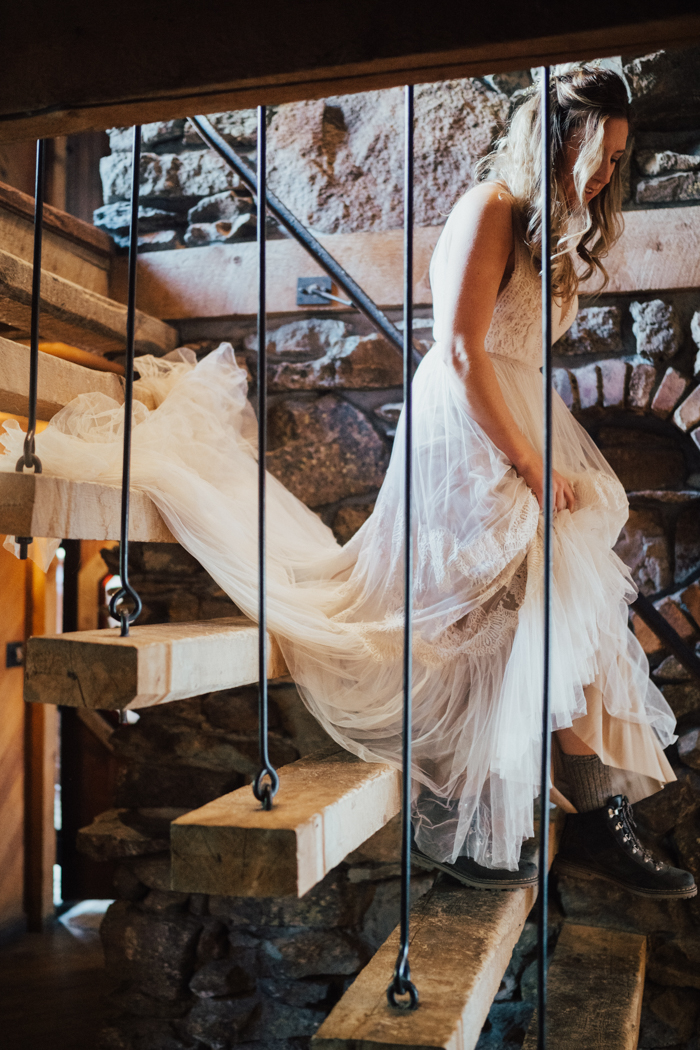 An Alta Lakes Observatory Micro Wedding
We really wanted to create an experience for our family and friends. Despite being limited by the number of people we could have with us, each person was there because they have given us so much and this was our way of giving back to them. It was important that we create a feeling of intimacy throughout the entire weekend. Not only for our guests to enjoy, but for Scott and I to be able to savor each and every moment with them.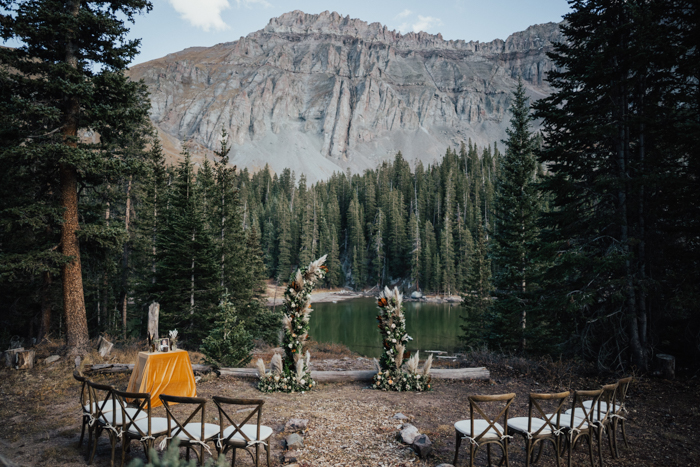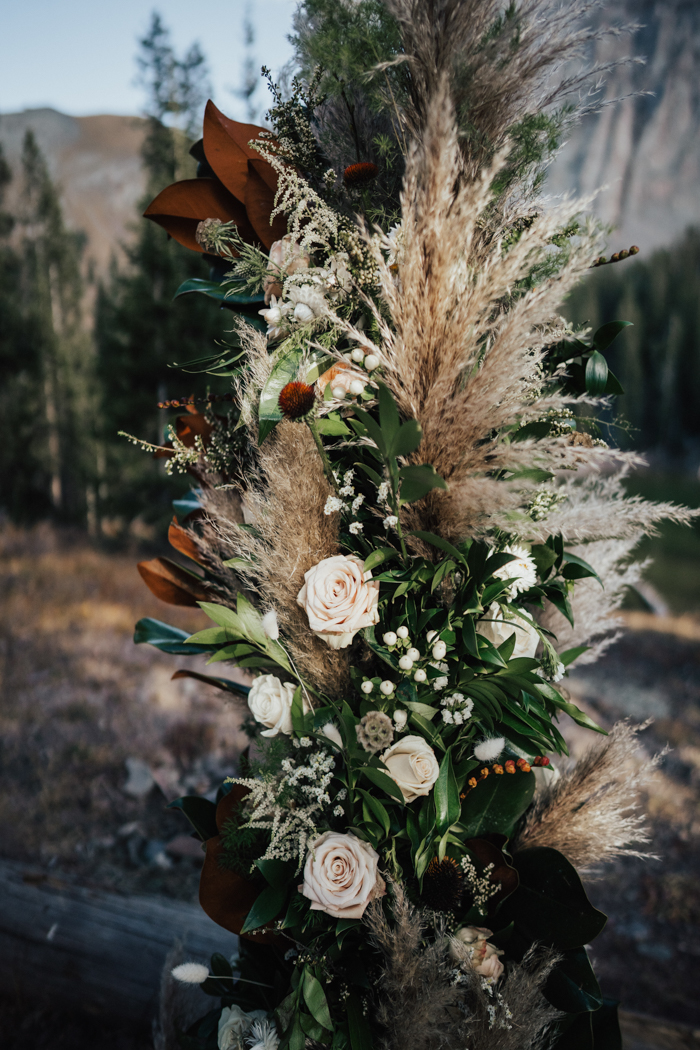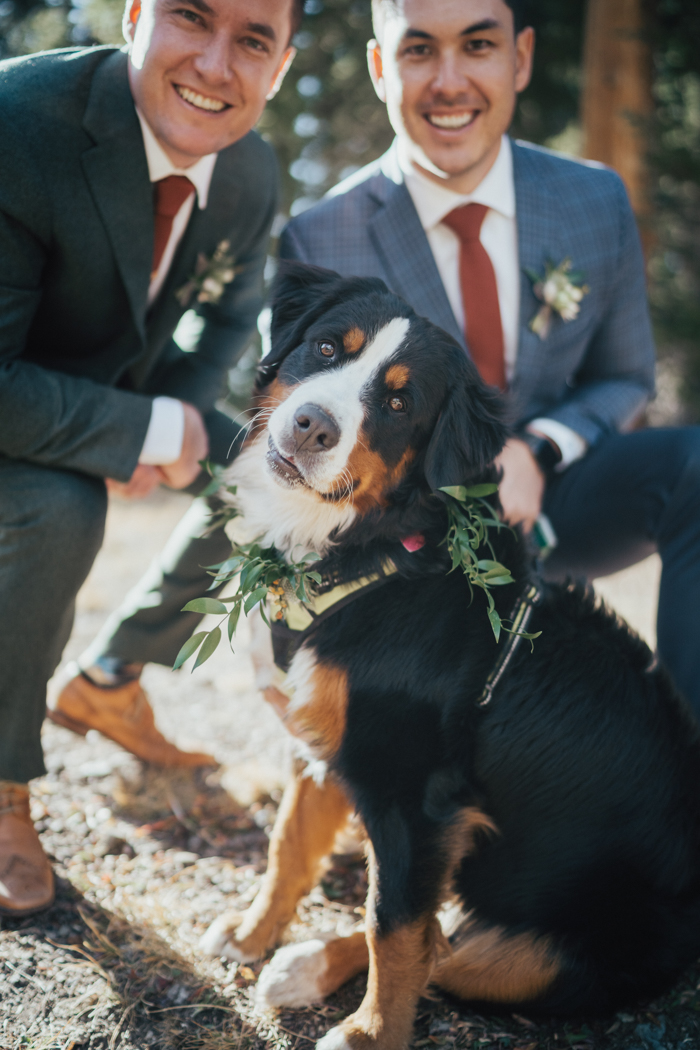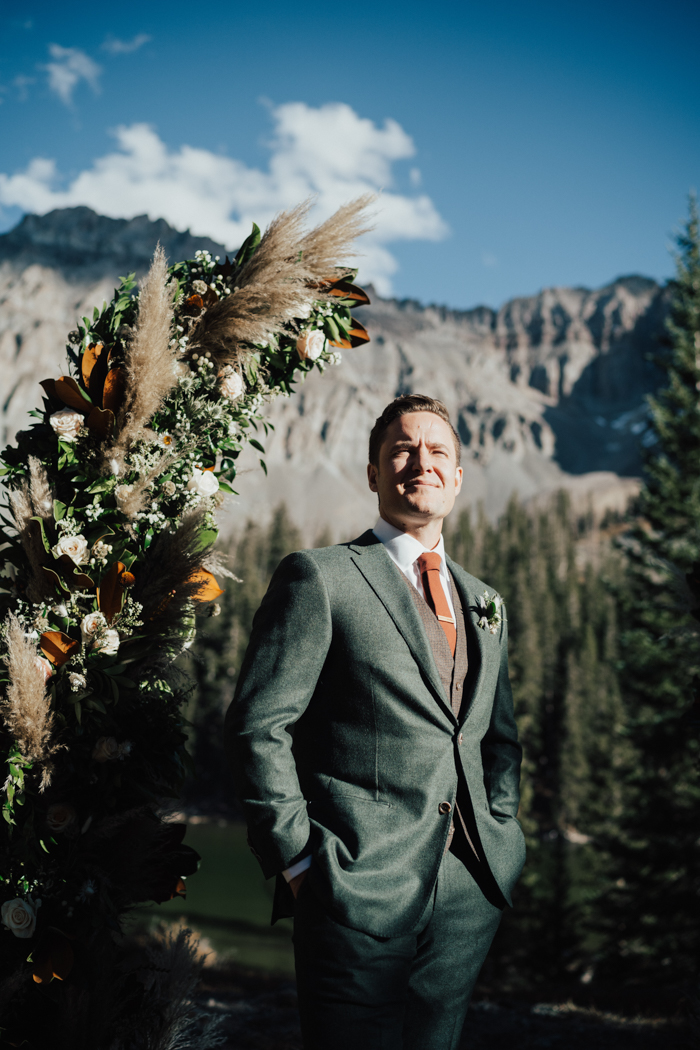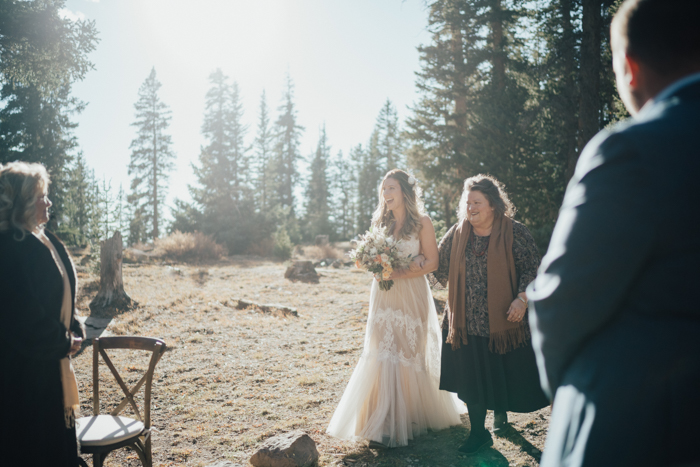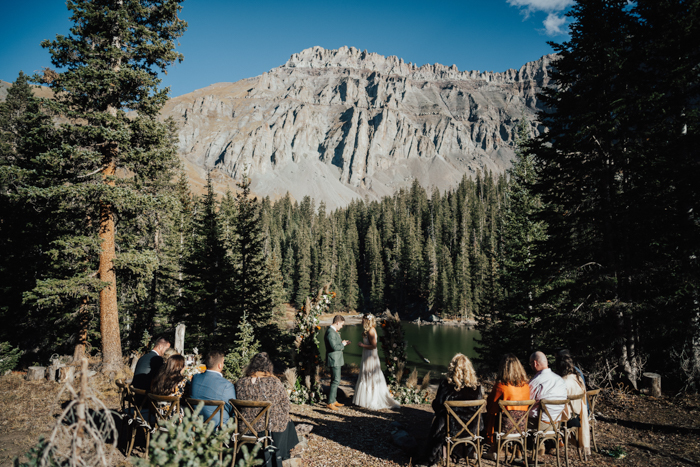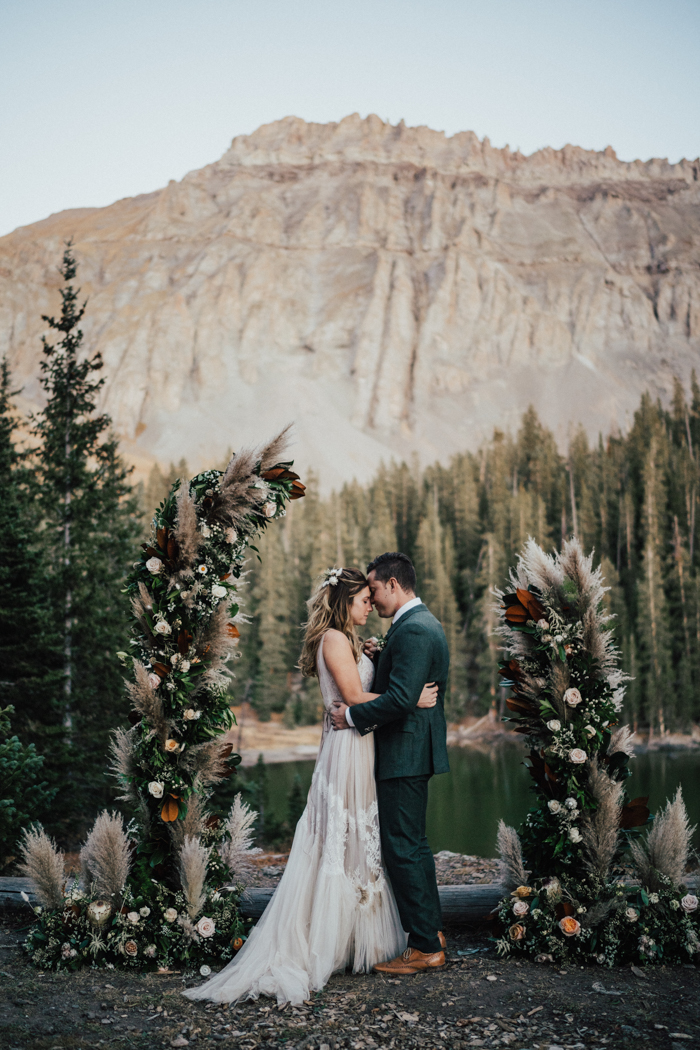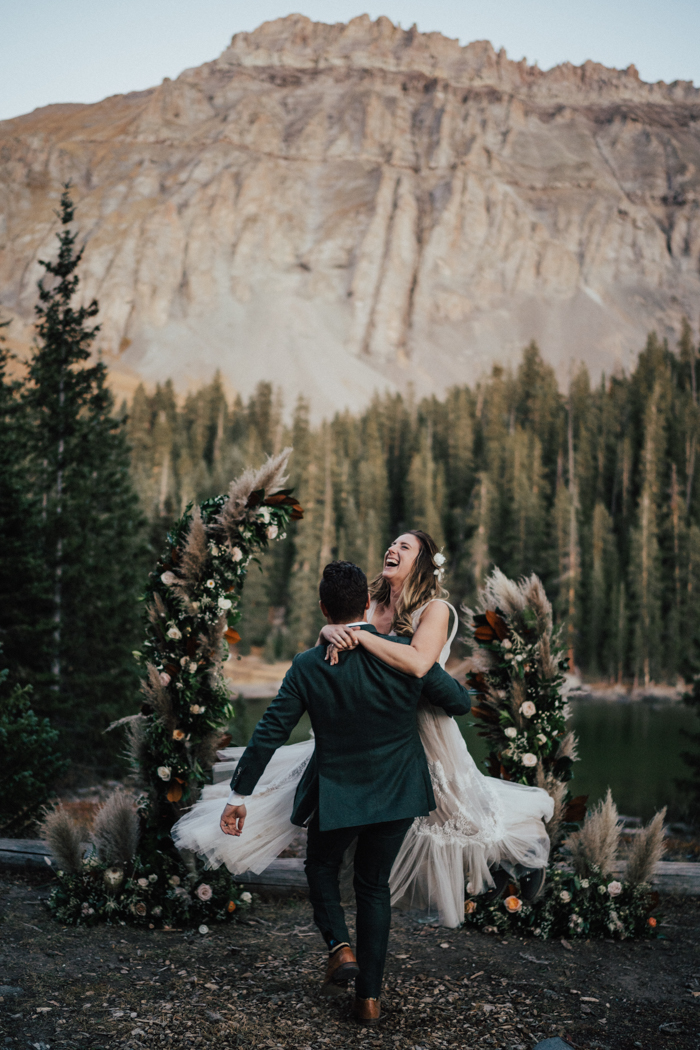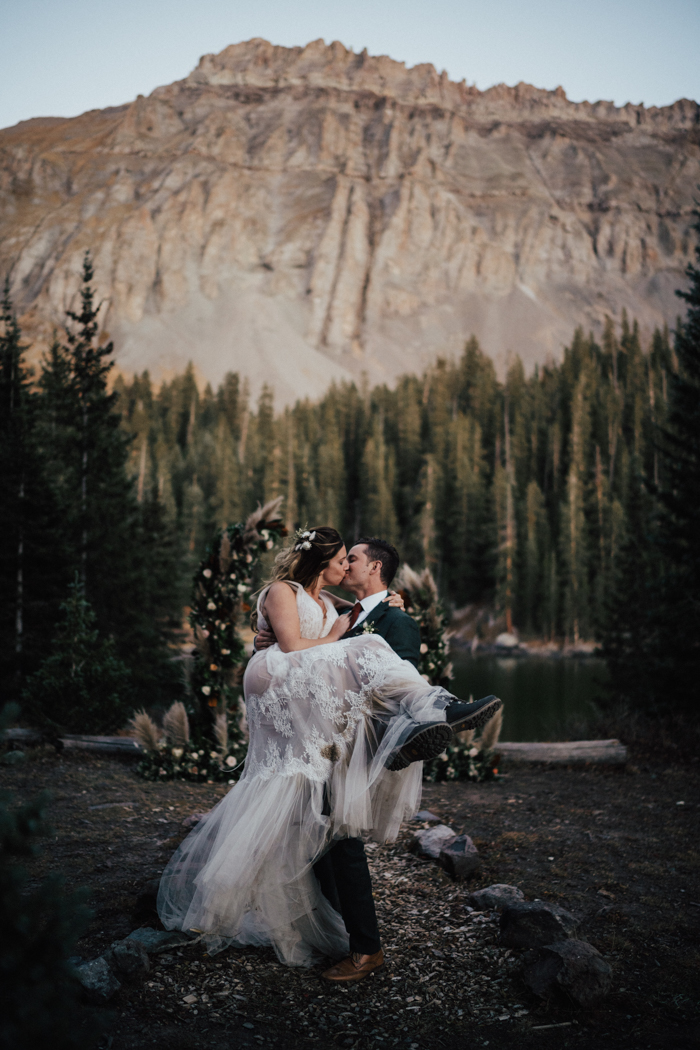 Self Solemnized Wedding And Homage To Dad
When we first became engaged, Scott and I knew that we wanted his dad, RJ, to officiate our wedding. Unfortunately, he passed away in early March of this year and we struggled to think of anyone else who could take his place. We chose to self solemnize for this reason, but wanted to still include him as part of our ceremony. K2 Event Co. set up the most beautiful table with his photograph, a candle, and some florals so that we could have a moment of silence to honor his life and memory. As we went to light the candle, the wind began to blow and we think it was RJ there with us. That moment, along with so many others, solidified the magic that surrounded us that day.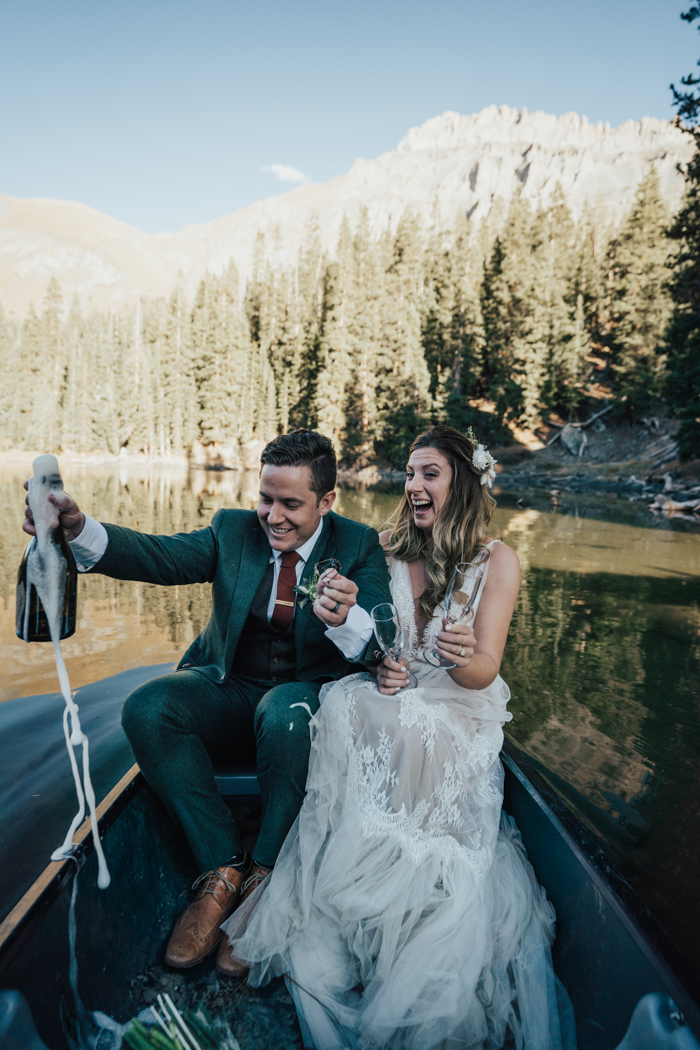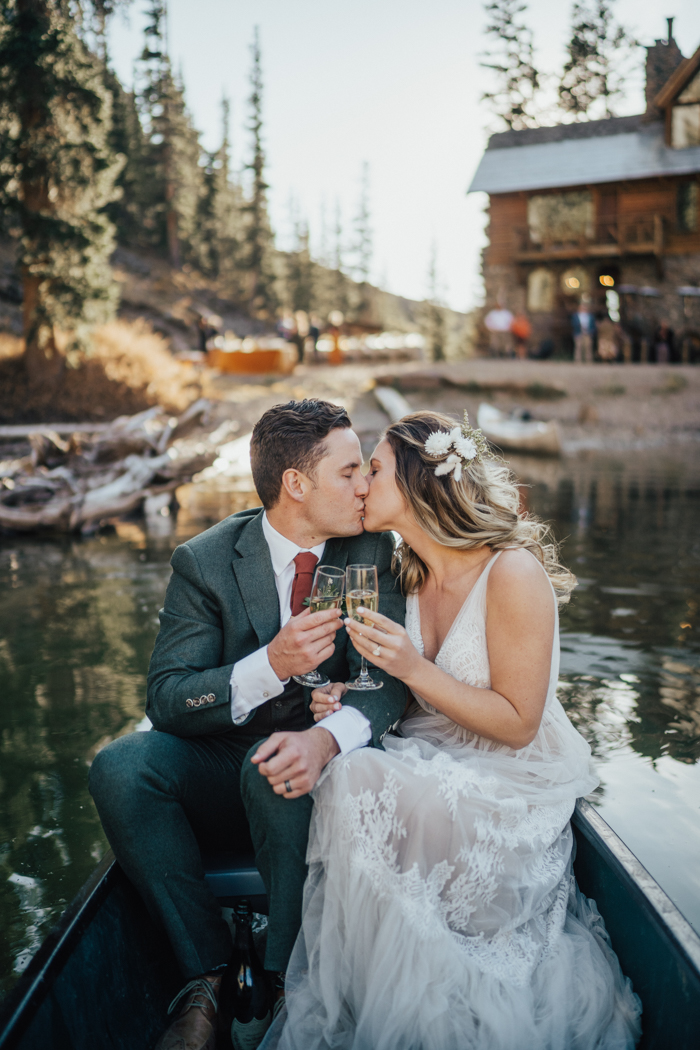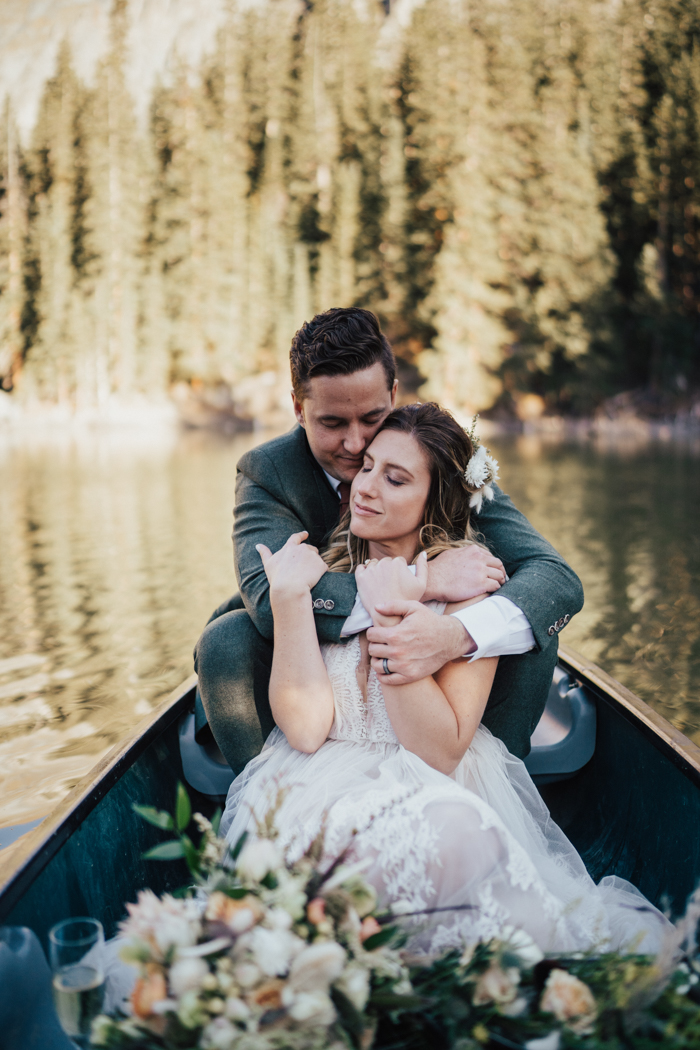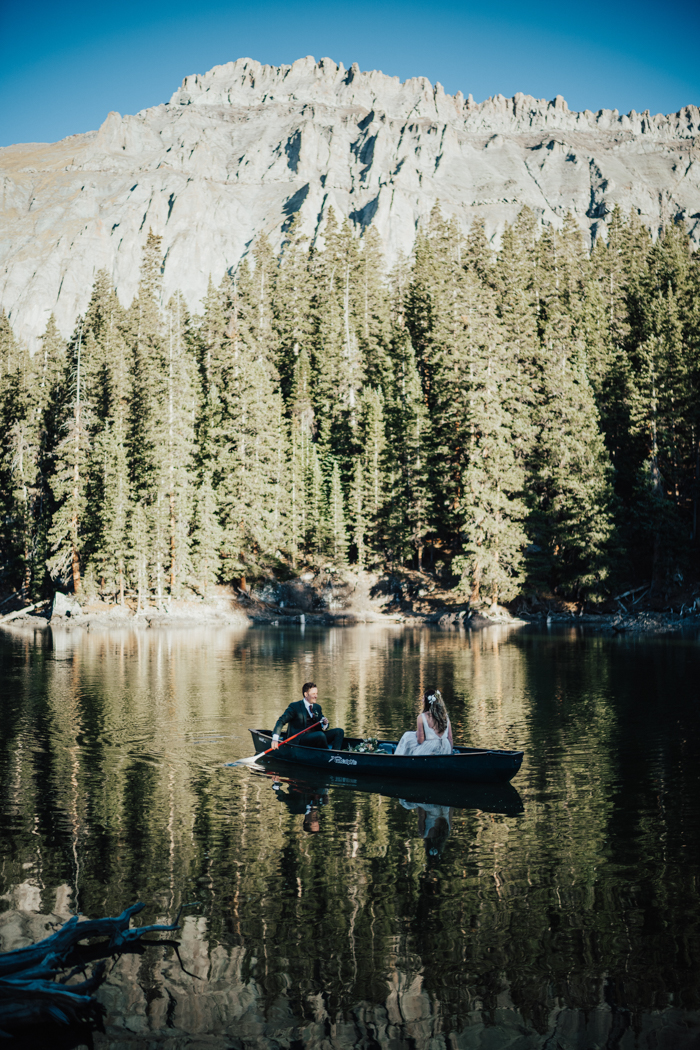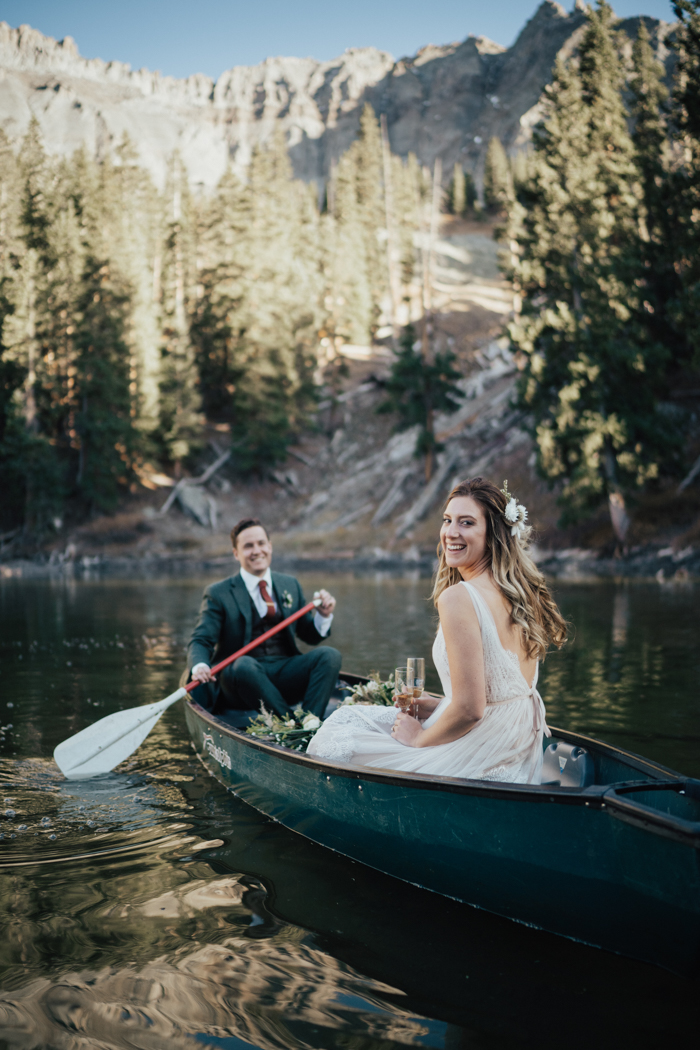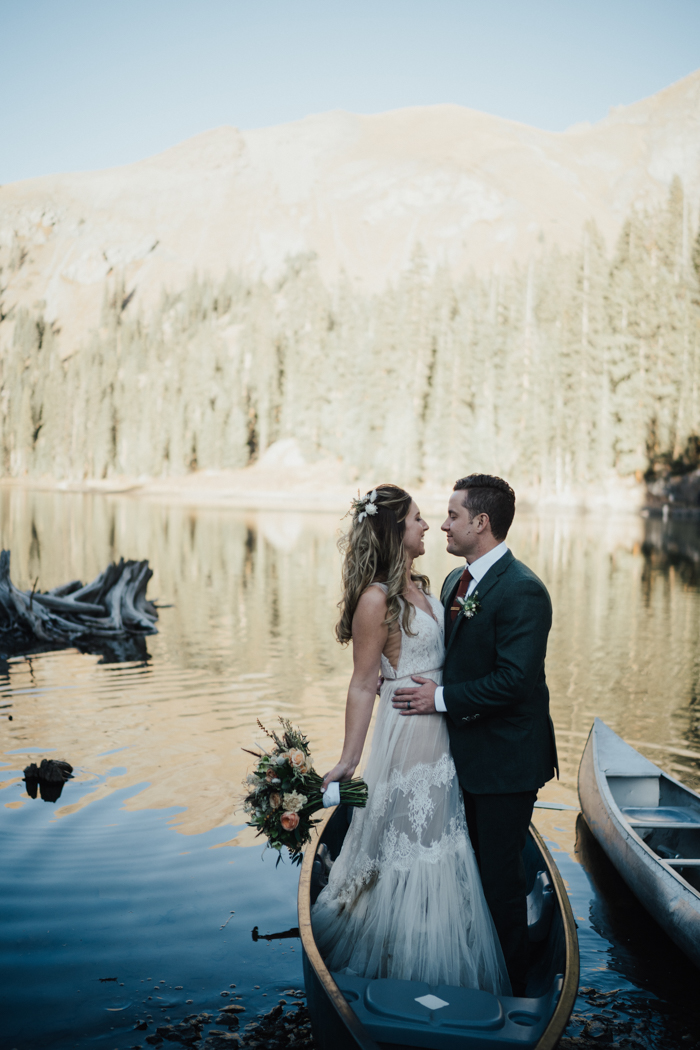 Why Alta Lakes Observatory? 
On one of our visits to Telluride, we were hiking up the ridge-line on Black Iron bowl and I spotted a cabin surrounded by lakes. As Scott and I looked down, we both said that one day we had to go there. However, with COVID-19 limiting our hopes of having a larger celebration, we knew that this would be the perfect place to have our intimate October wedding. It feels like you've been transported somewhere beyond Colorado. Being there freezes time and forces you to slow down, recharge, and immerse yourself in nature. We are so grateful to Matty, the owner, for sharing this special place with us and others and look forward to returning soon.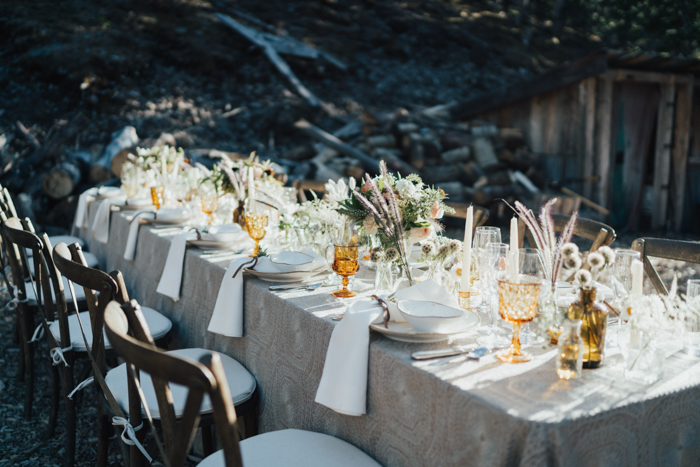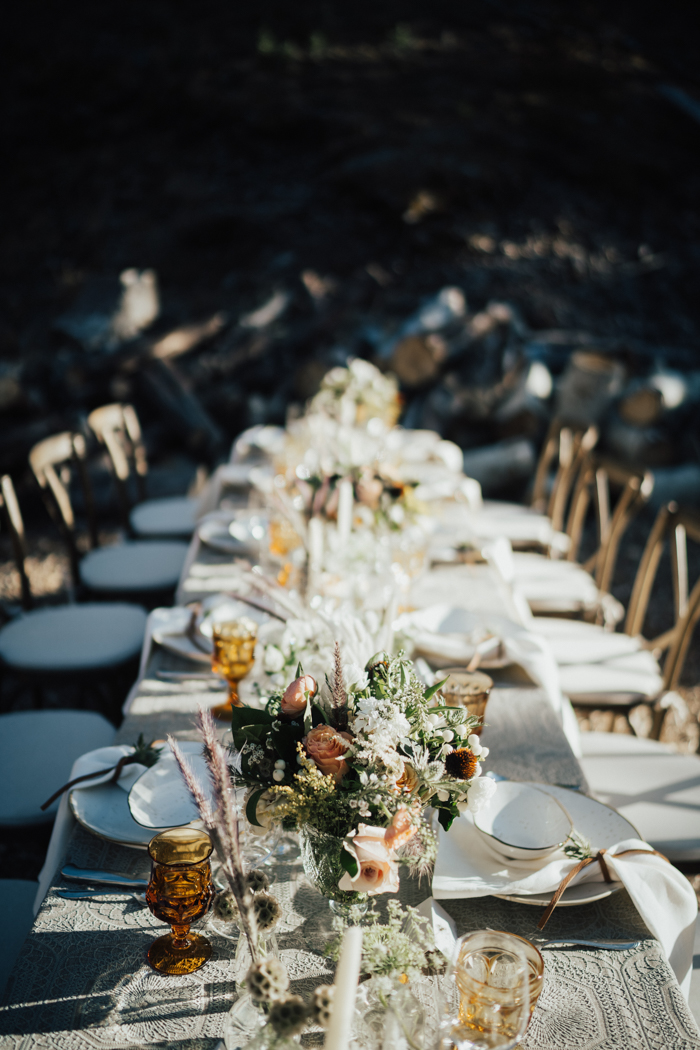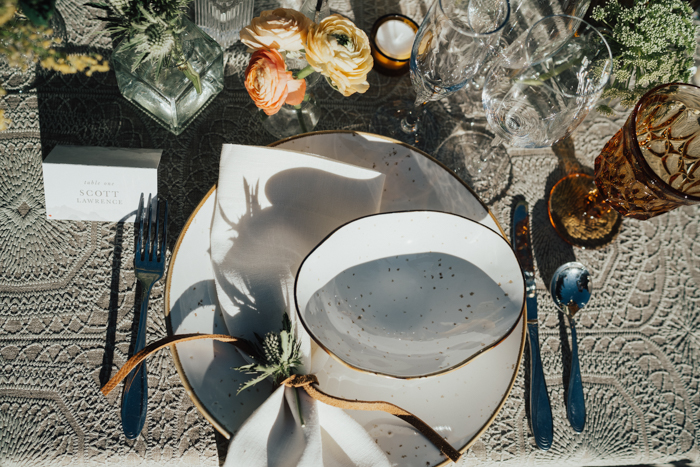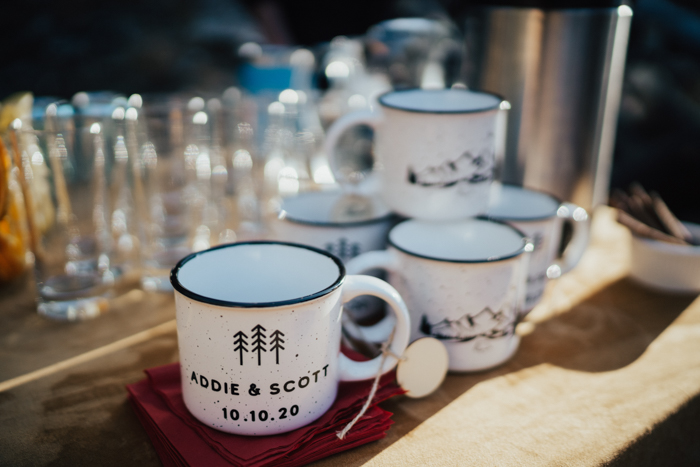 Shop similar mugs: personalized camp mug ($18.67); mountain wedding mug ($14.95); personalized mountain wedding mug ($14.95)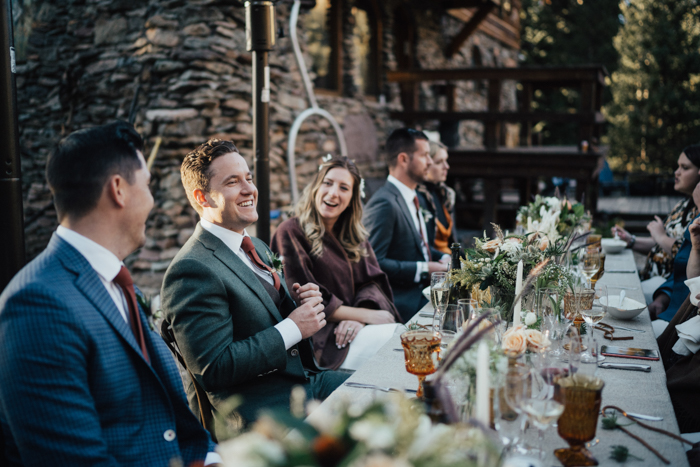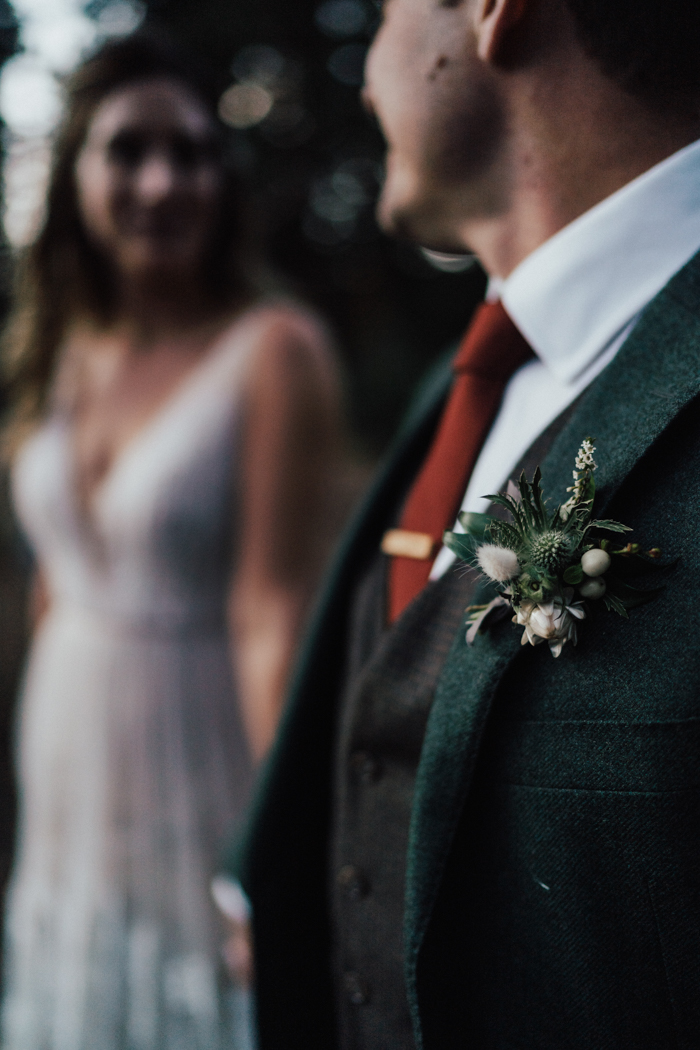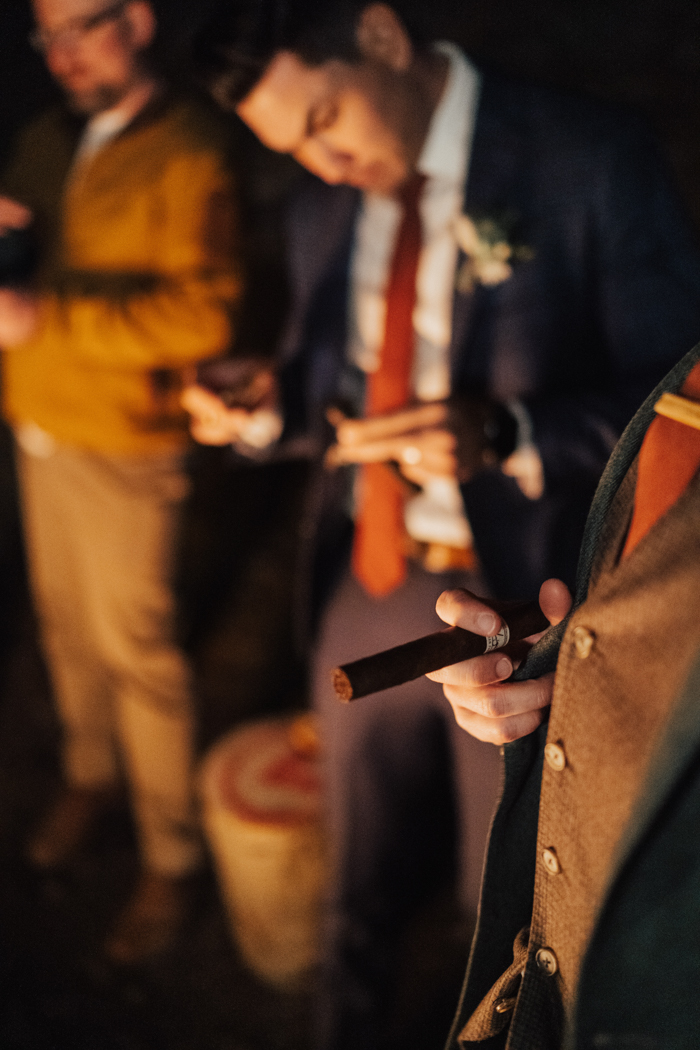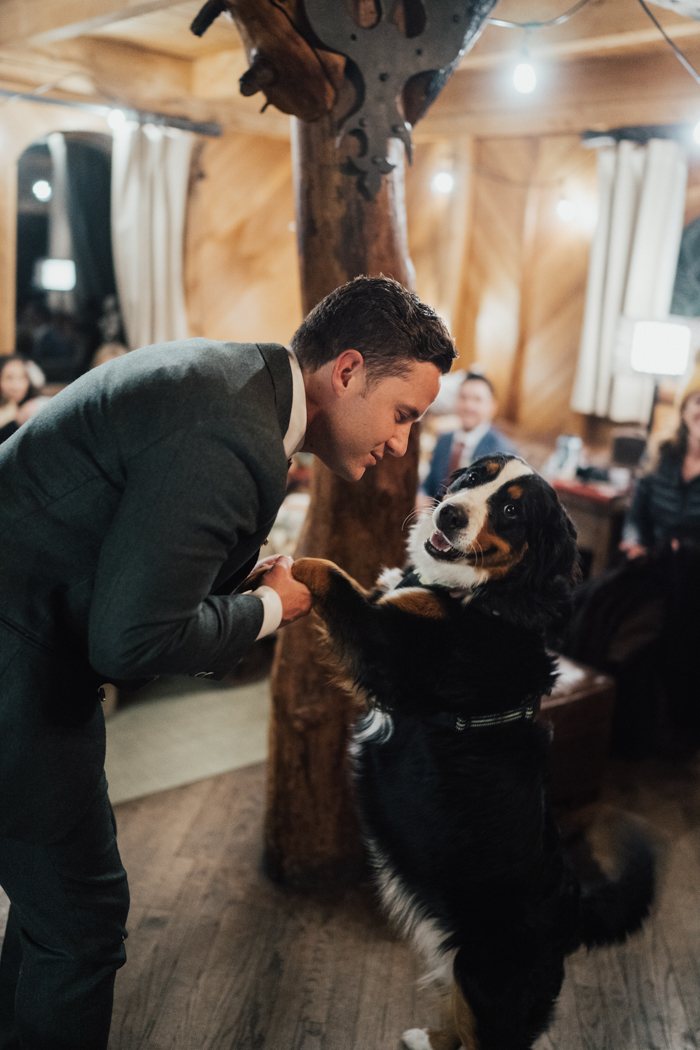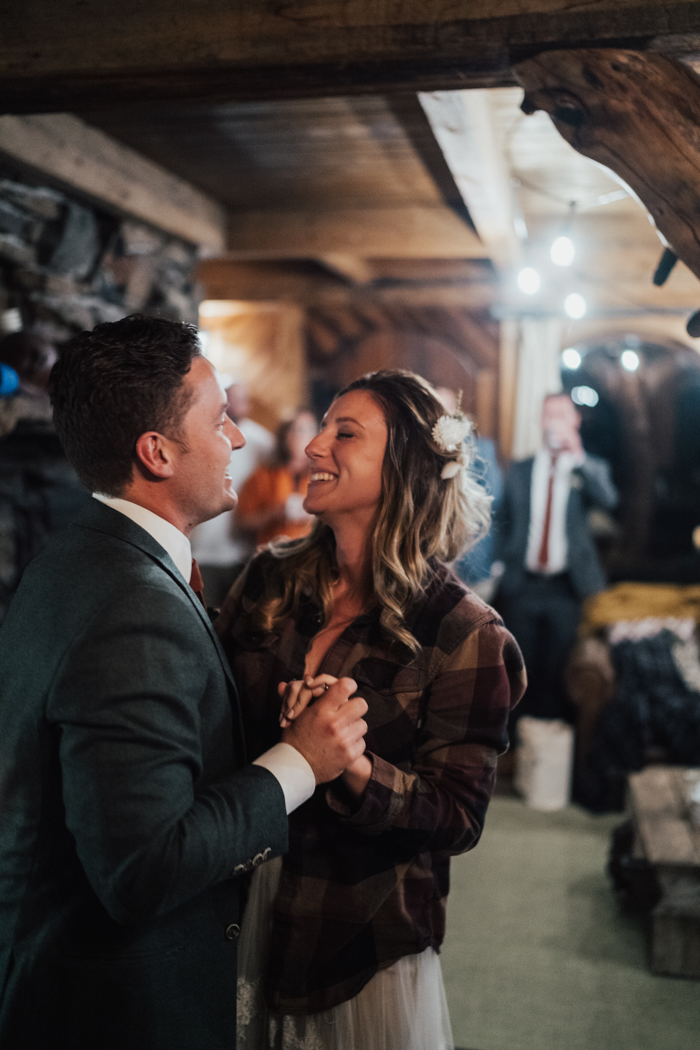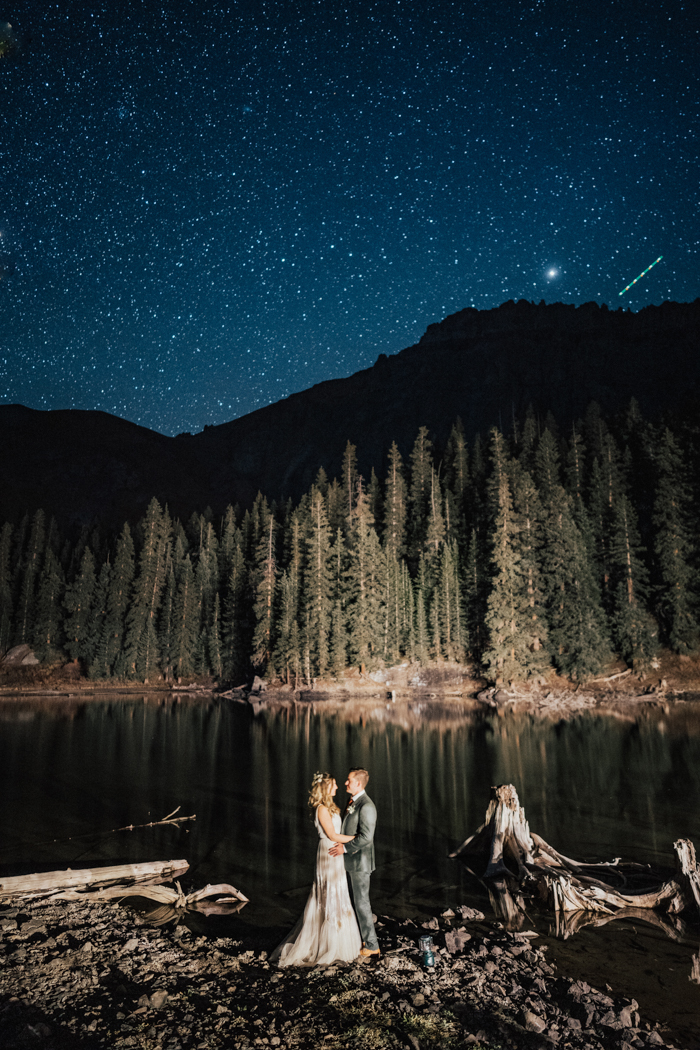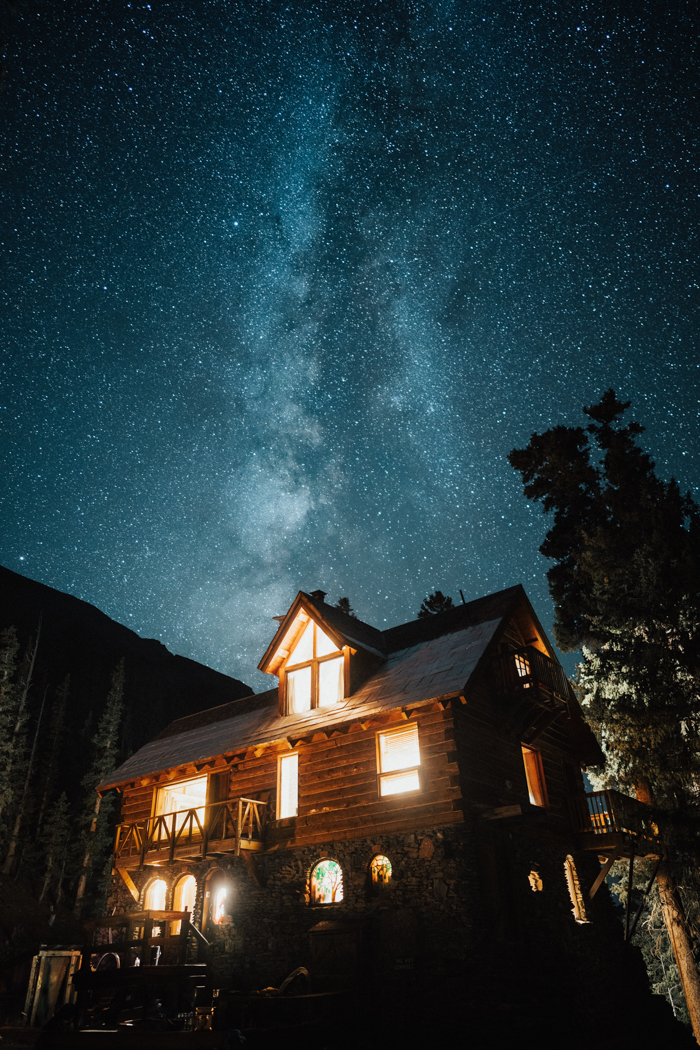 Congratulations to Adriana and Scott on their breathtaking Alta Lakes Observatory micro wedding. Huge shoutout to Junebug member K2 Event Co. for sharing this day with us. If you loved her work, check out her profile in our directory of wedding planners from around the world. 
And for adventurous couples looking for more inspiration, check out these wedding boots perfect for trekking the mountains.
The post Heartwarming Alta Lakes Observatory Micro Wedding appeared first on .