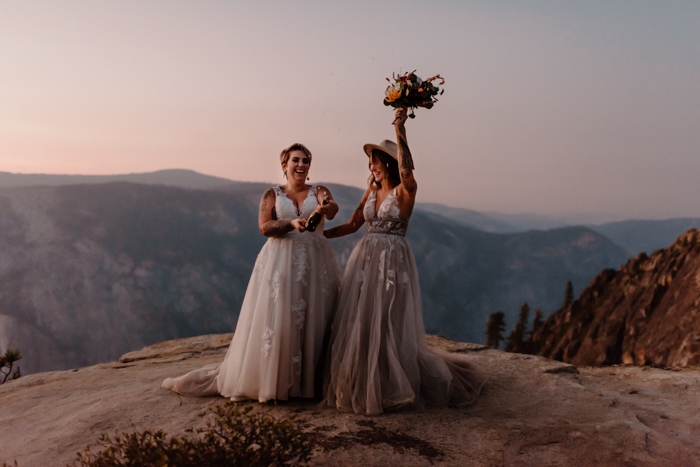 If eloping is the trend, then let's make it a grand one. Opting for an adventurous elopement, BriAnna and Katlynn headed to Yosemite National Park to elope in the most hopelessly romantic way possible. With laced, chiffon bridal gowns, matching white boots, and their daughter as their witness, this couple planned a beautiful day with mountain views and a park all to themselves. 
They ended their sunset excursion with champagne popping cliffside as the sky turned purple—perfection. Whether you're looking for yet another excuse to whisk away and elope with your partner or not, grab your boots and let's go hiking with Junebug member Kylie Farmer Photography to Yosemite National Park. These photos are too good to pass up.
The Couple:
BriAnna and Katlynn
The Wedding:
Yosemite National Park, CA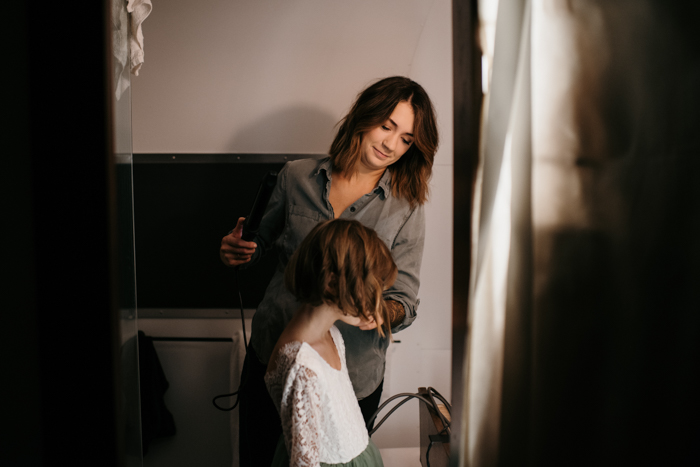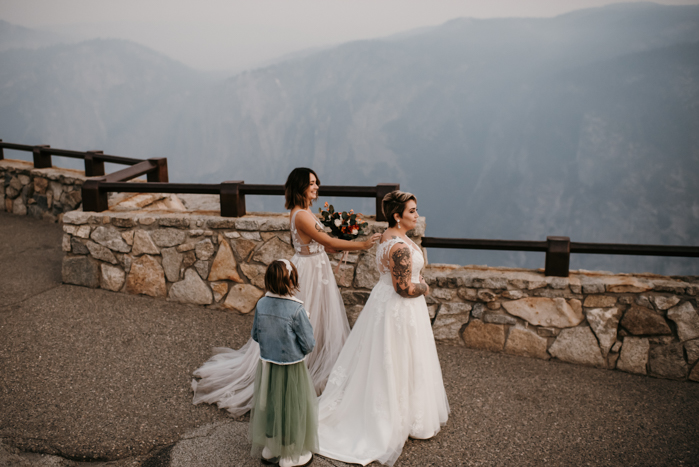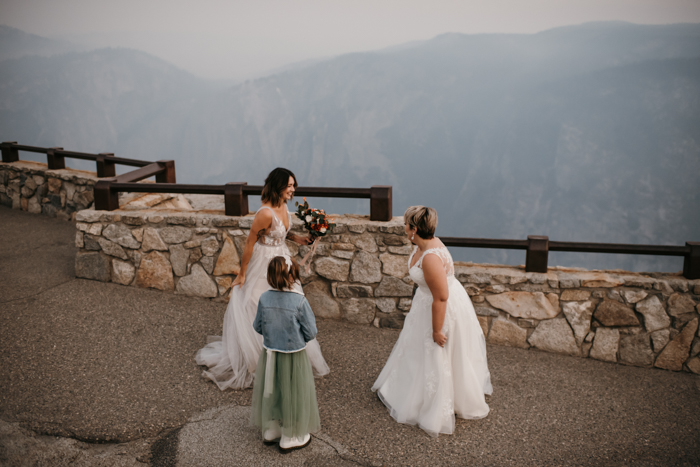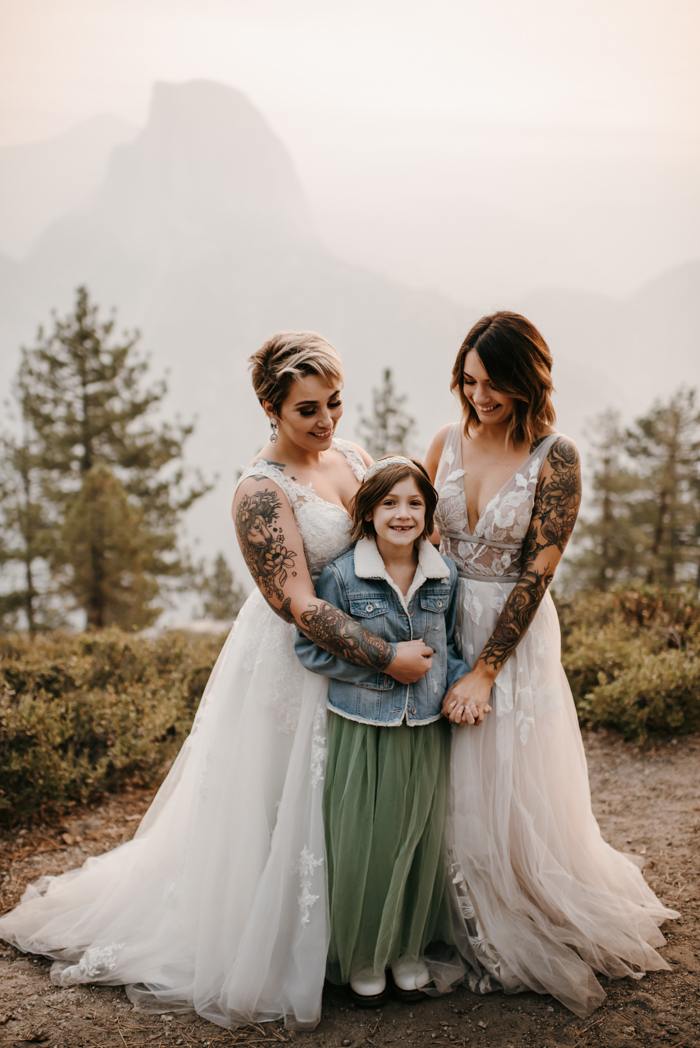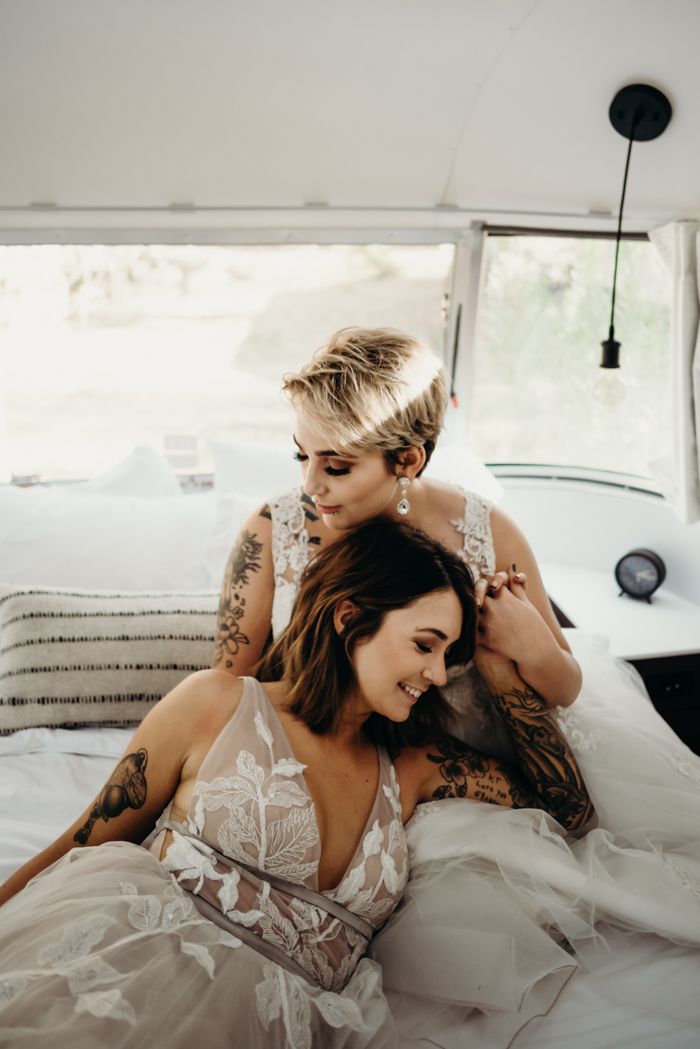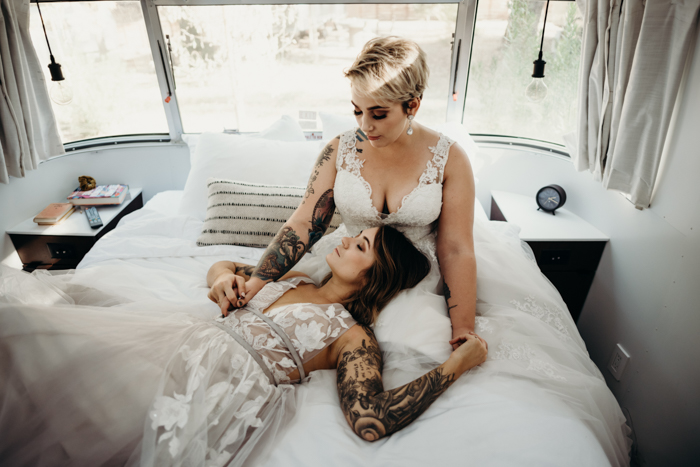 Planning Sunrise To Sunset
The most important part of this day was planning how we were going to do our first look. Since we were doing it at sunrise, we had to really think about what time to get up and where to get ready. We stayed in a camper at AutoCamp, which we highly recommend. Kylie helped with all of that, and it went smoothly for the most part! I got ready in the camper with our daughter, and Bri walked up in the dark to the lobby bathroom to get ready.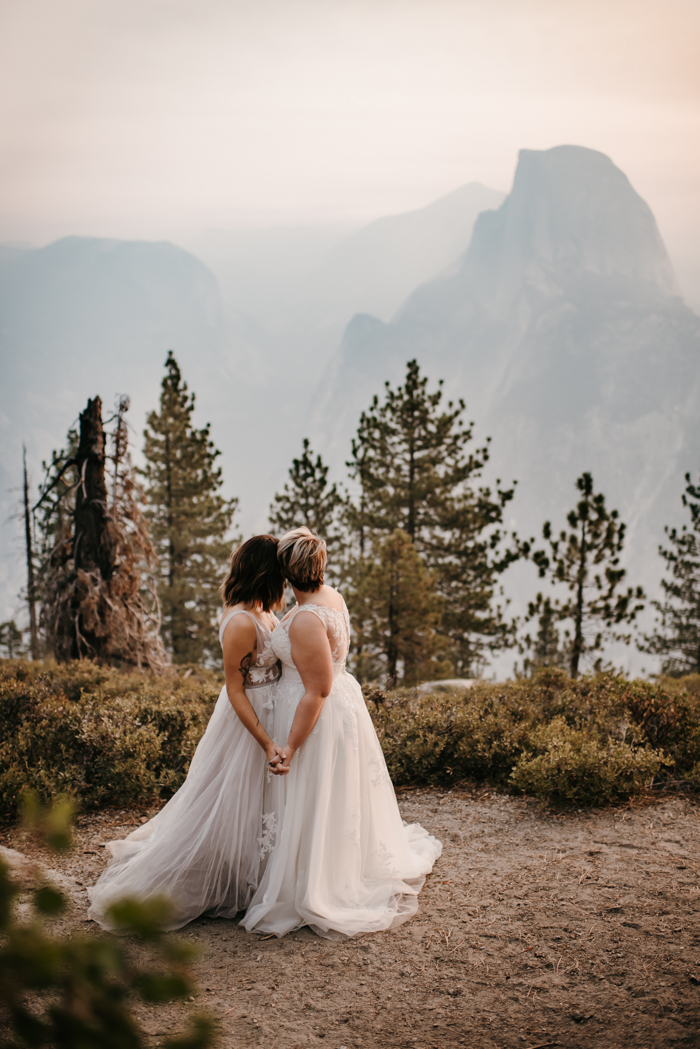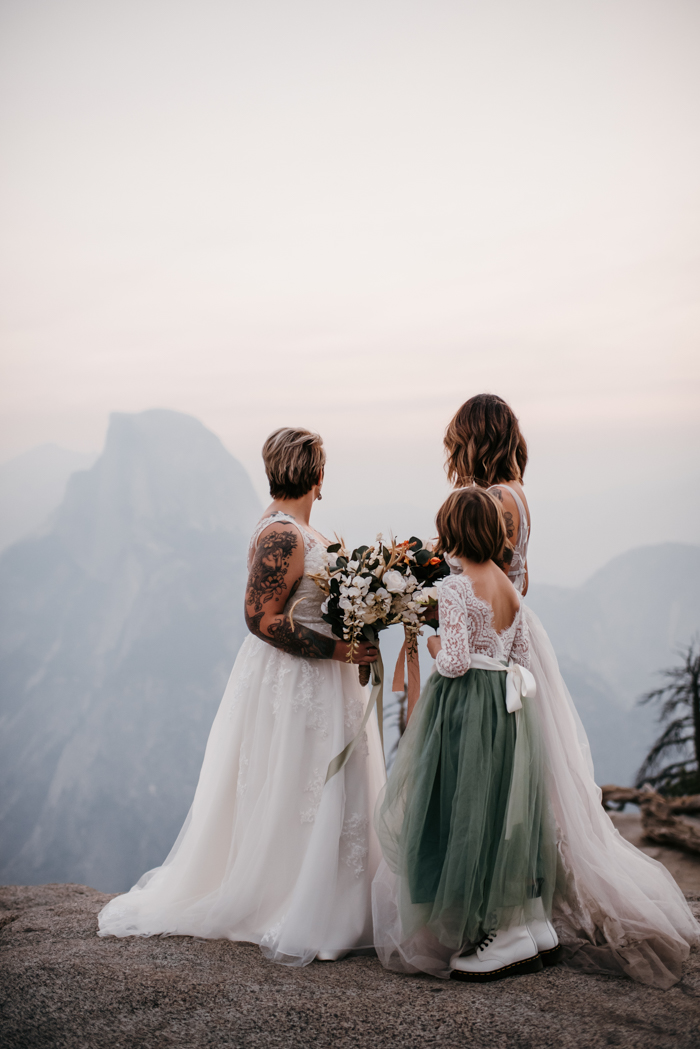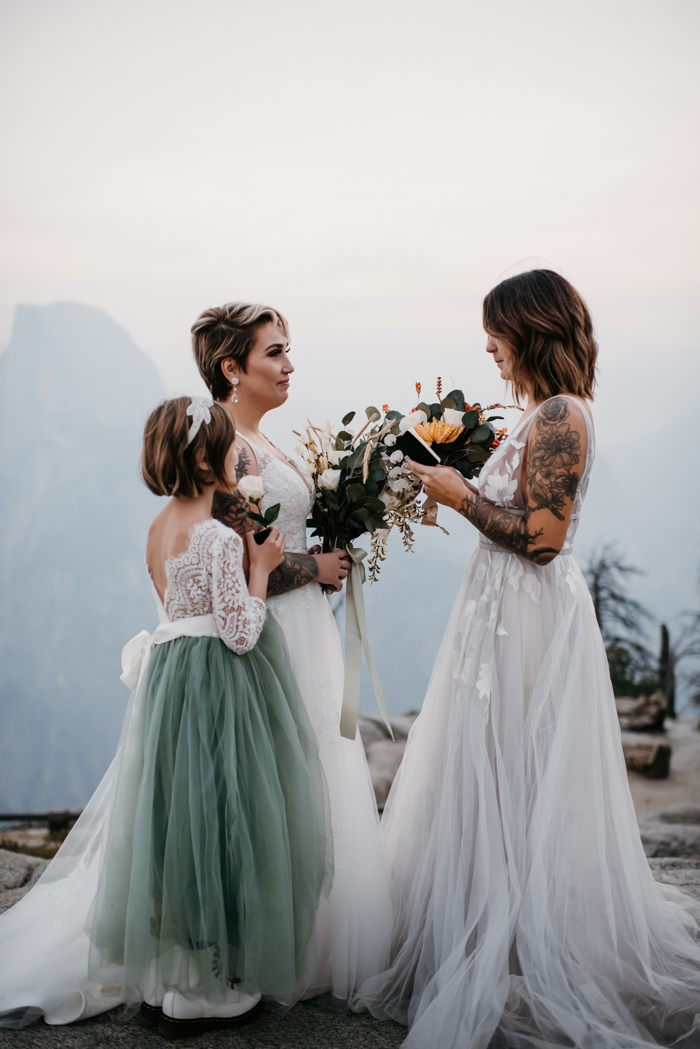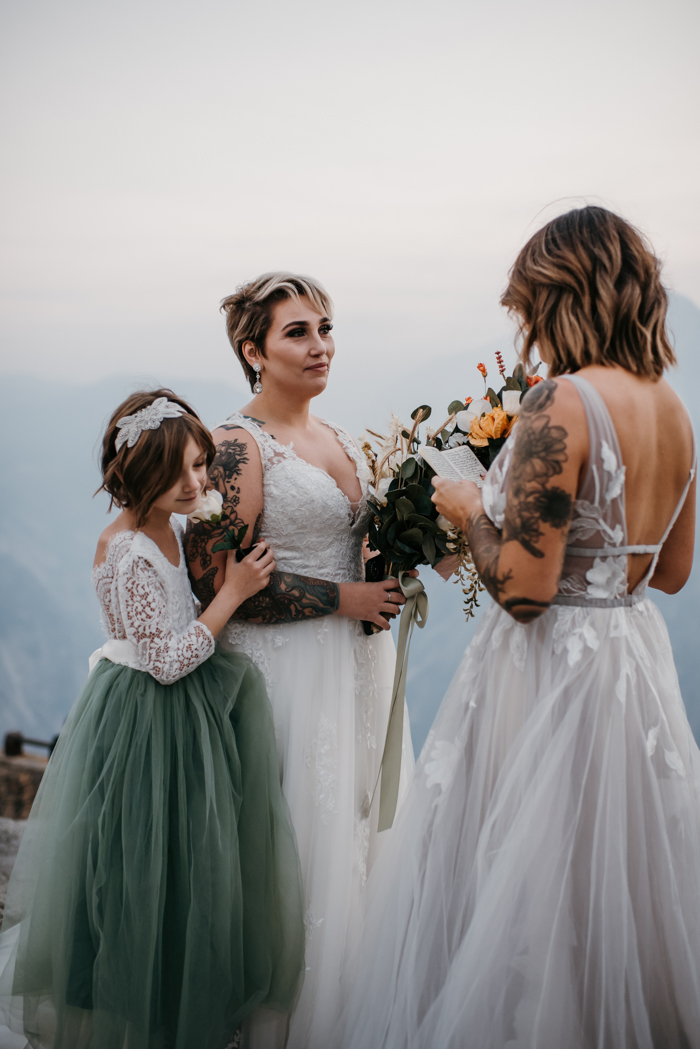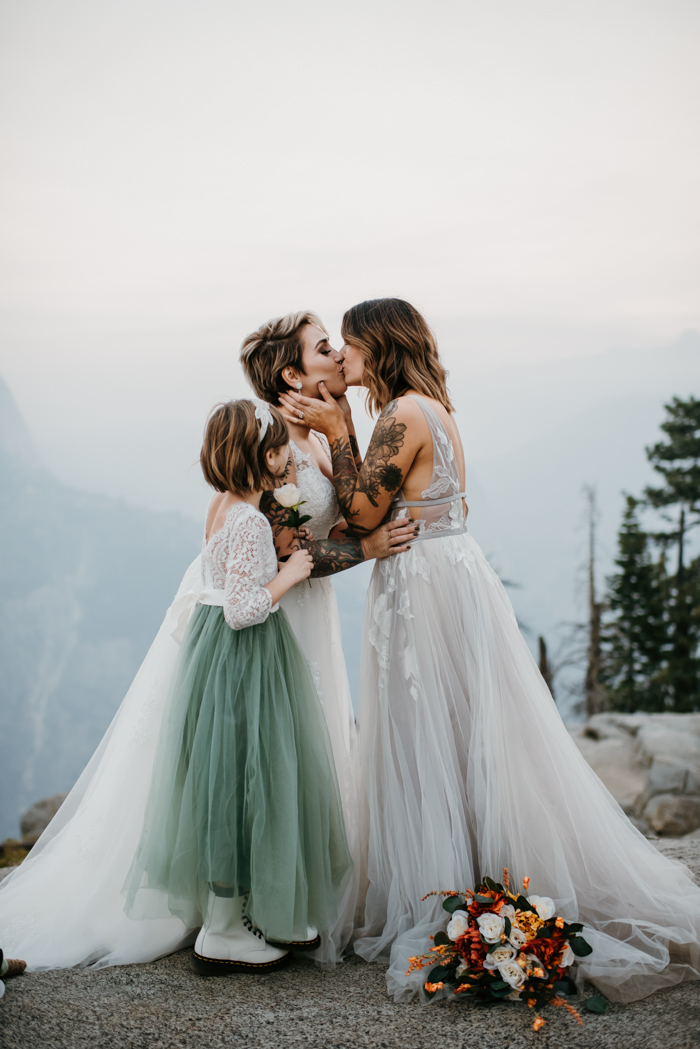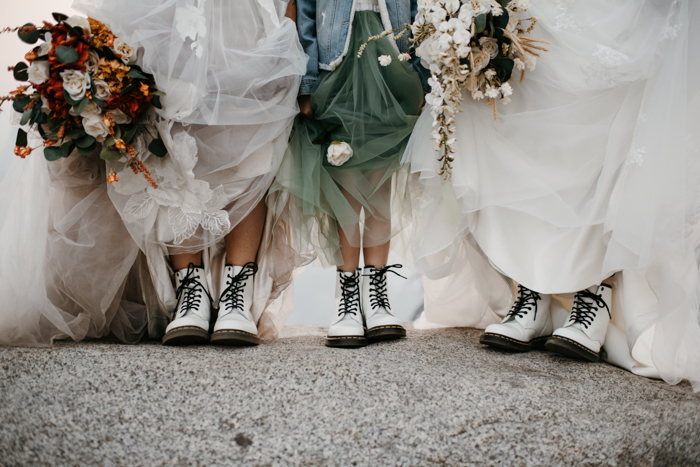 Our Eternal Vow
The most memorable part of the day for the two of us was definitely when we exchanged our vows on the top of the mountain with the sunrise peeking through. It was such a magical moment and feeling.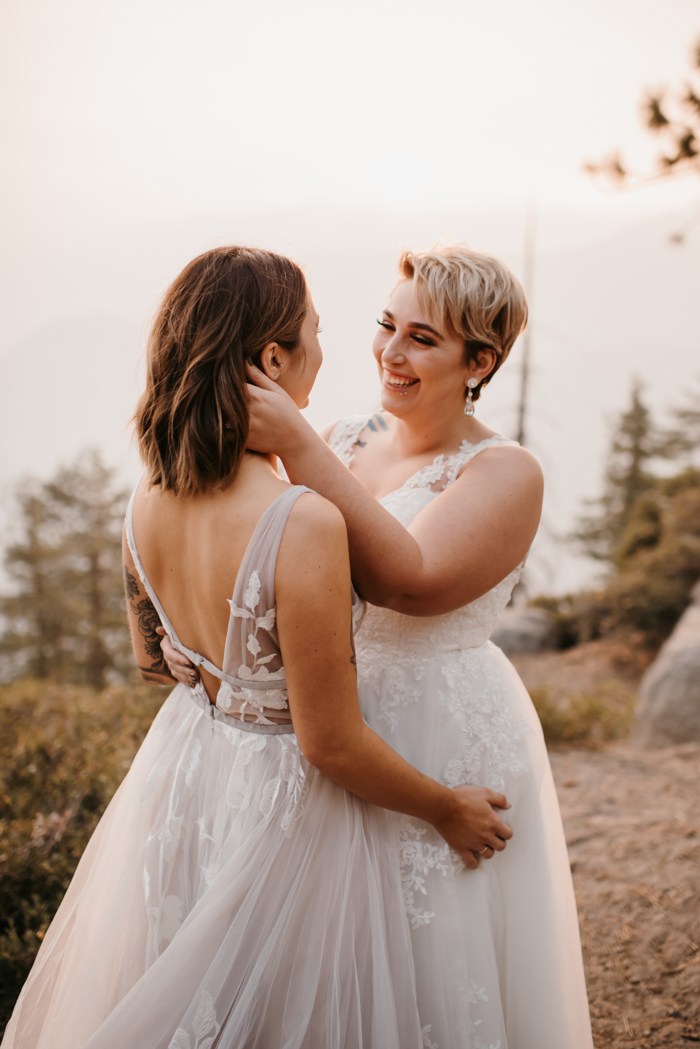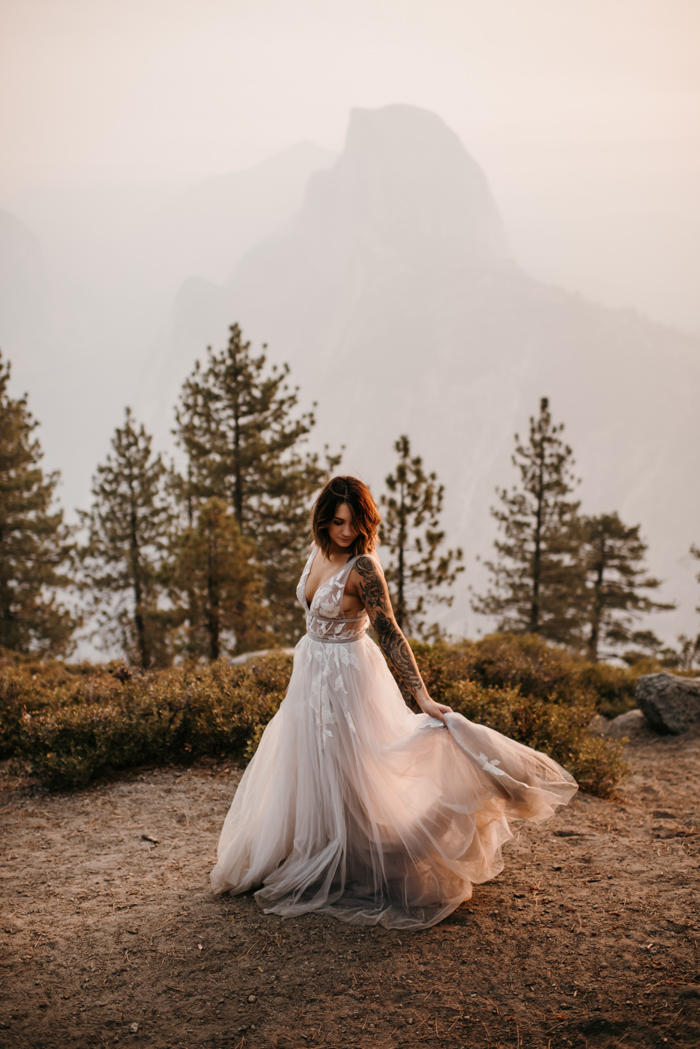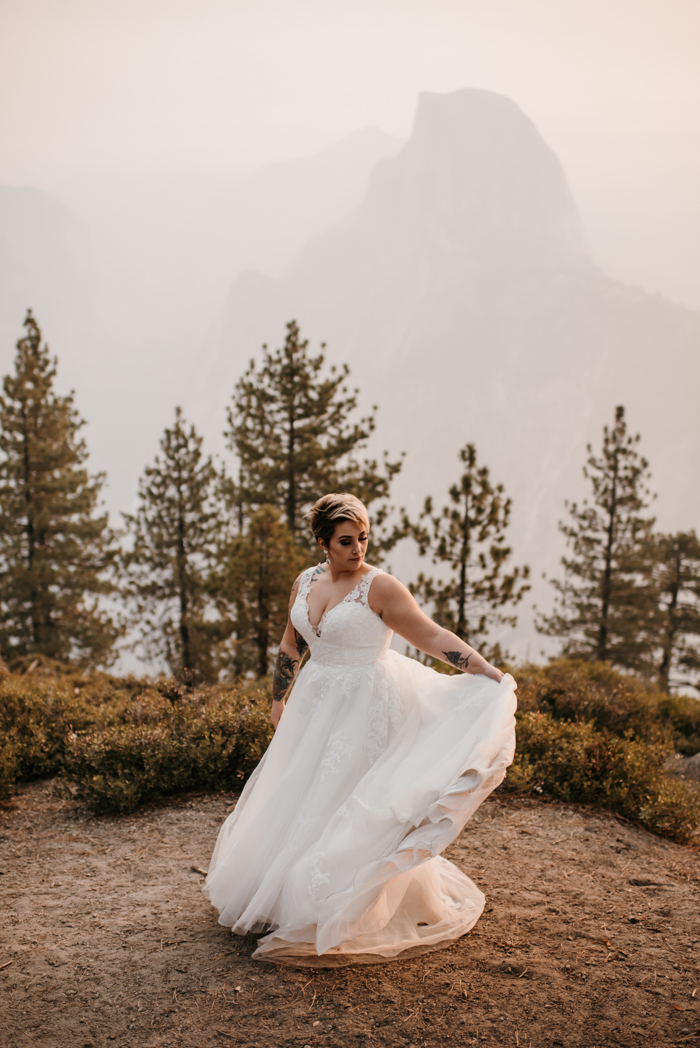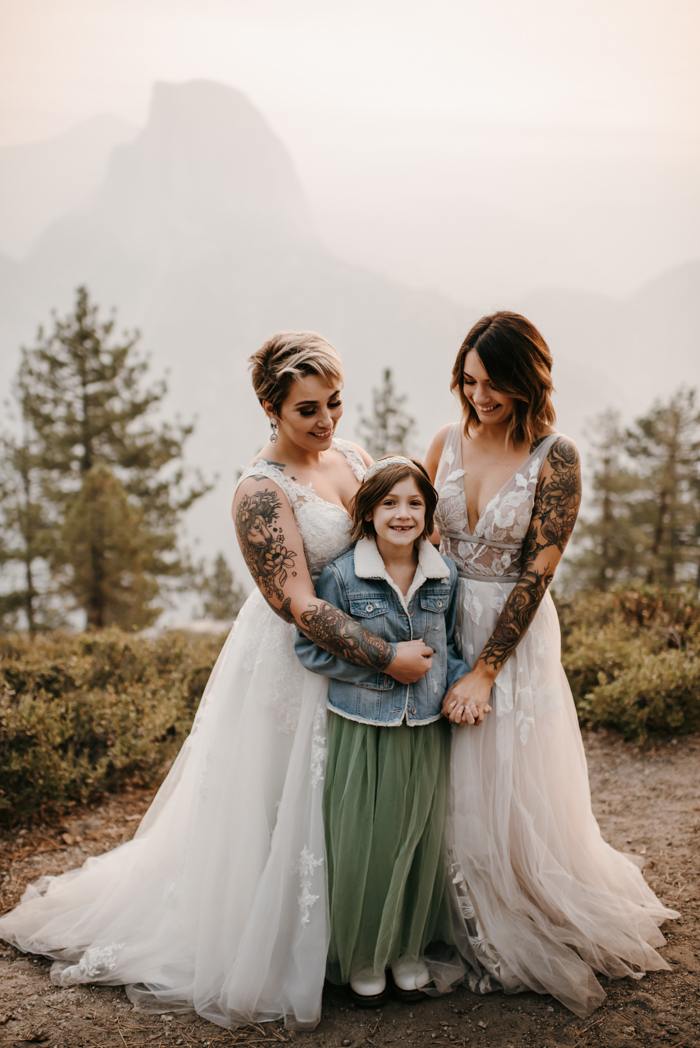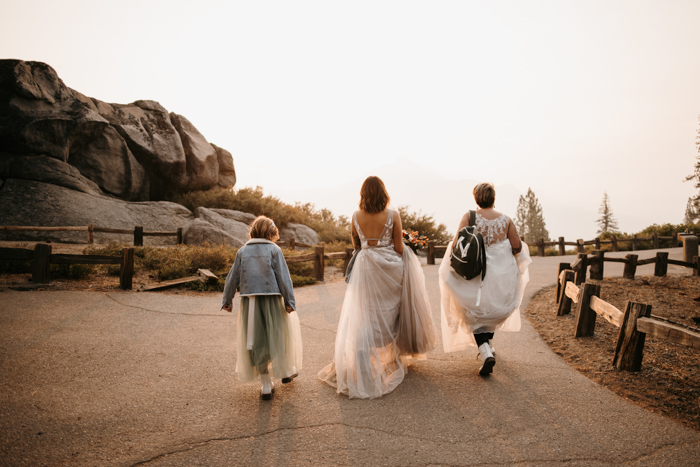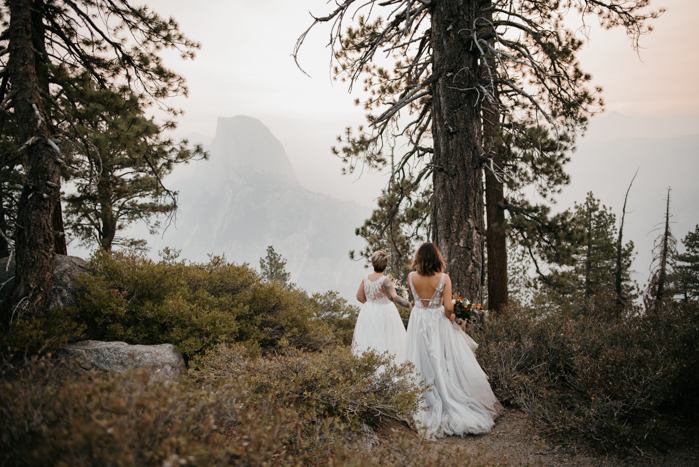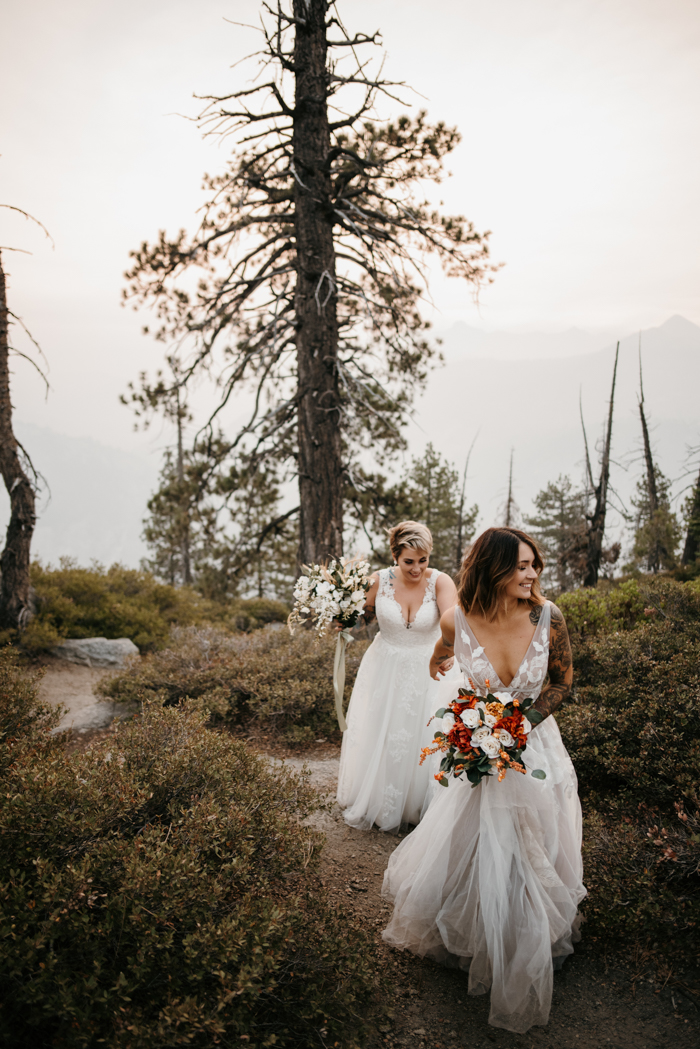 Elopement Wedding Advice
My biggest piece of advice would be to not get too stressed out about your planning. Remember that this is simply a celebration of the love you have for each other. Stay in the present and enjoy the planning. The day comes and goes so fast! Choose what is most important to you and do just that.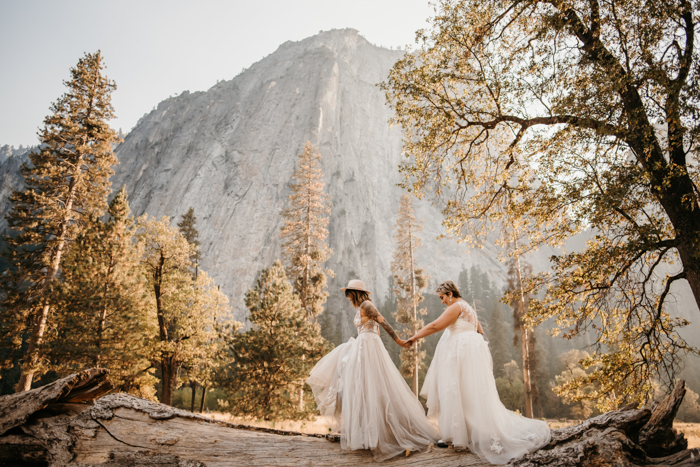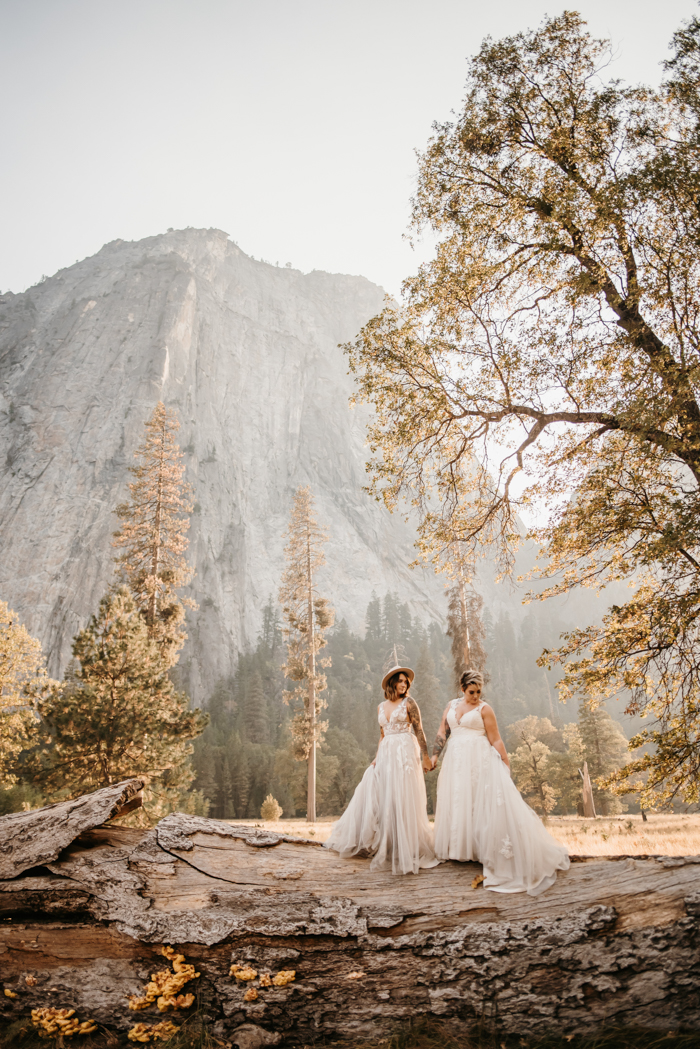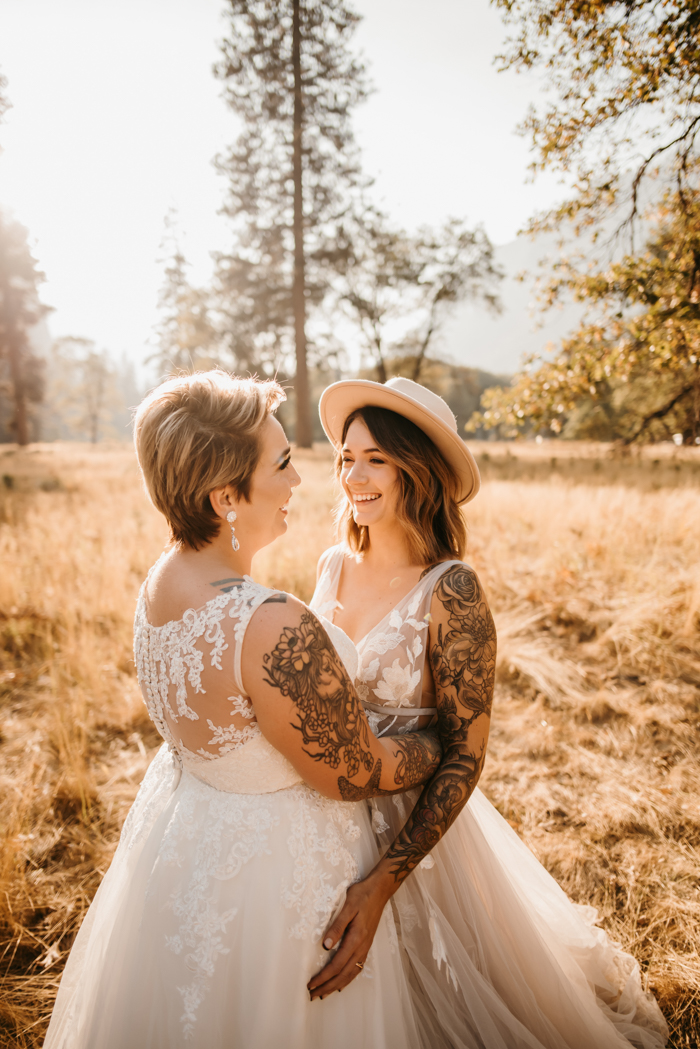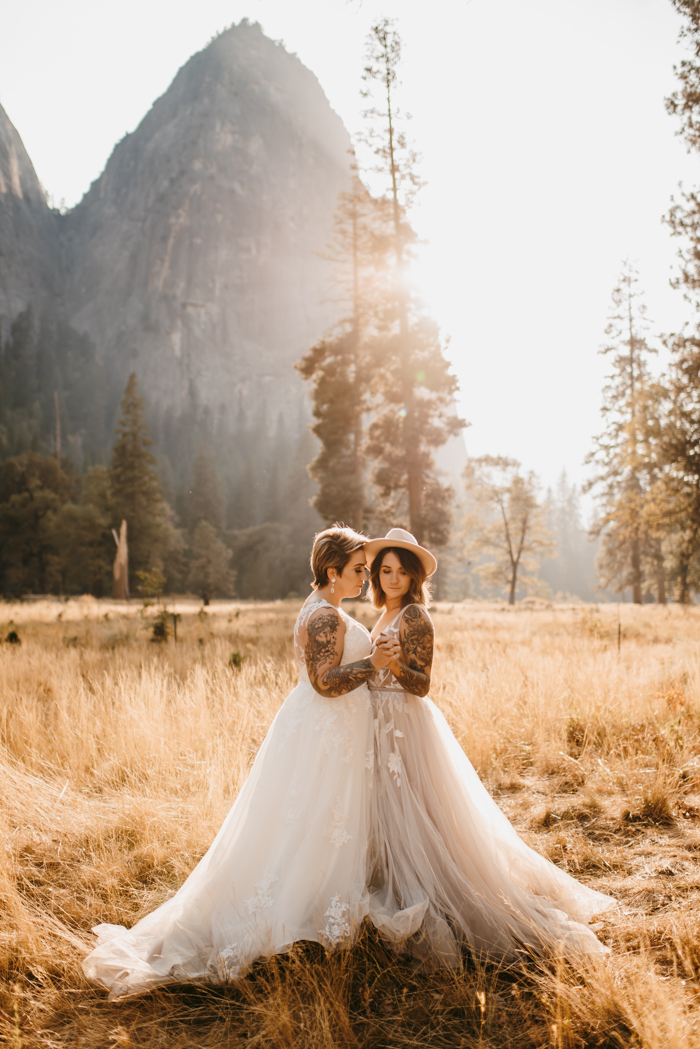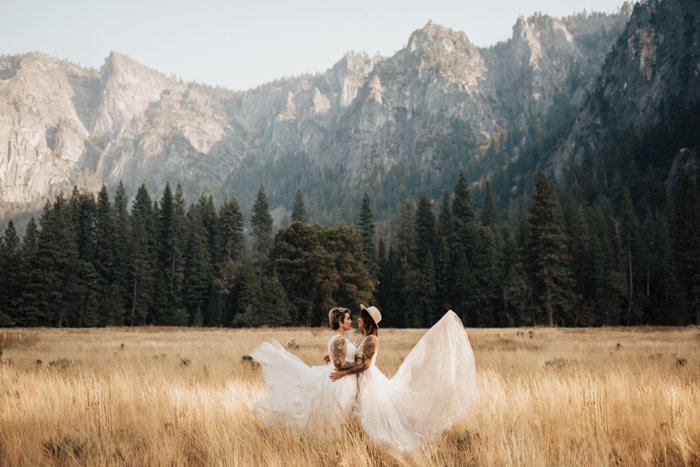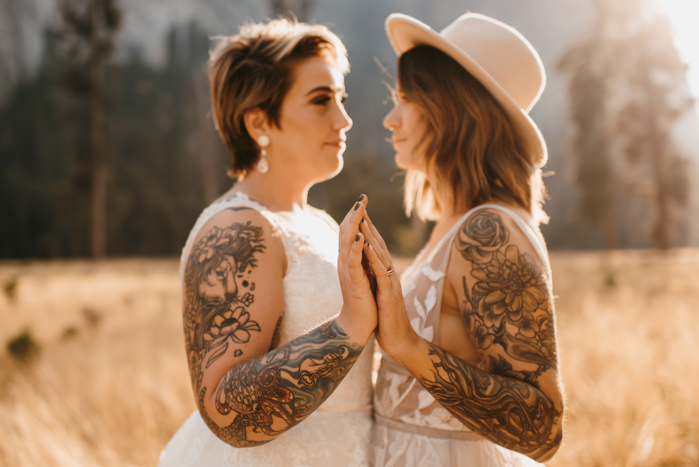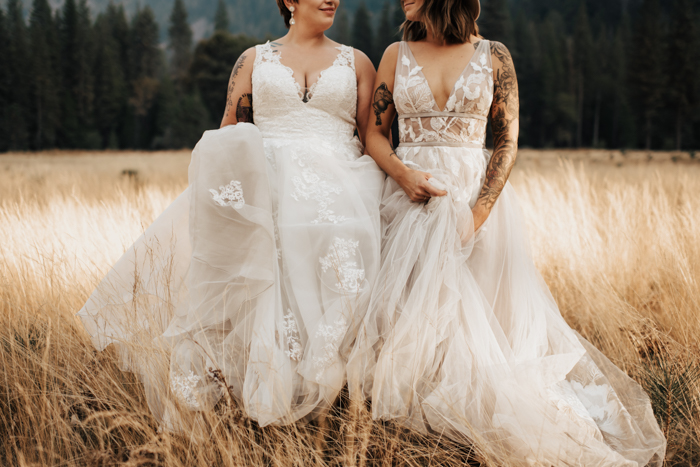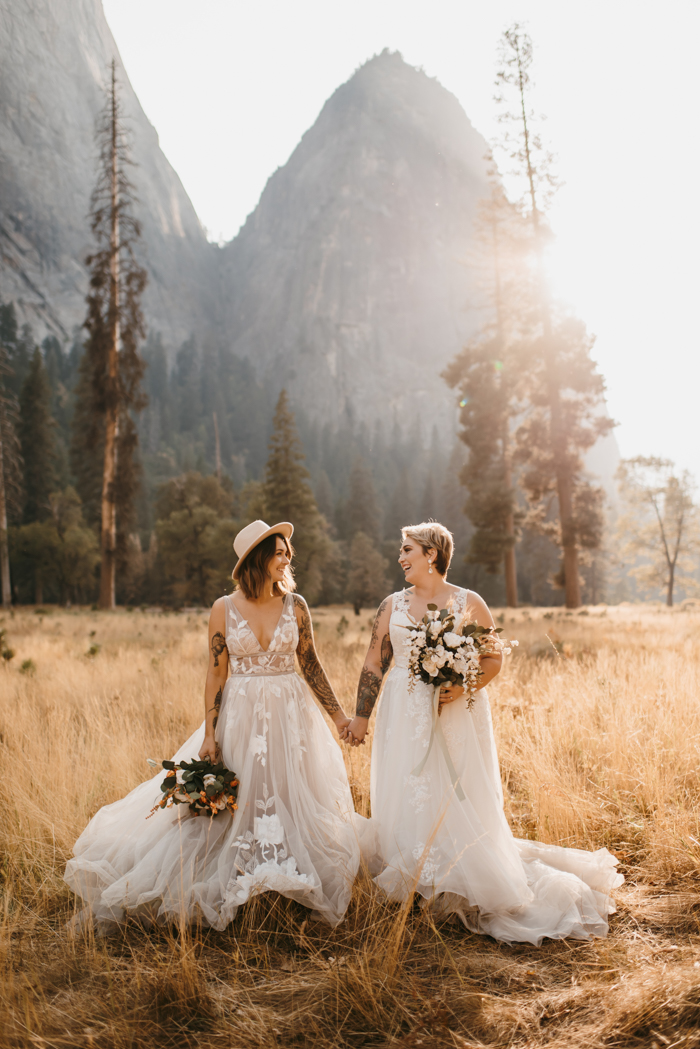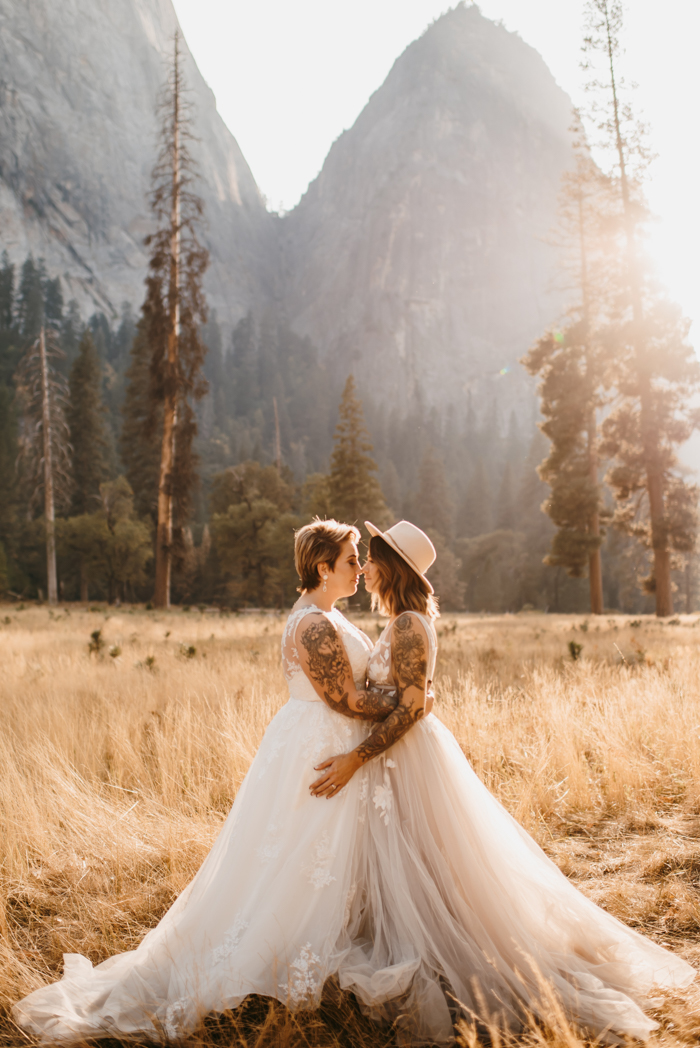 Why They Chose A Yosemite National Park Elopement 
California holds a special place in our hearts. We got engaged in March of 2019 on the coast of California in Mendocino. We knew we wanted to be surrounded by the beauty of trees and mountains, and Yosemite just felt right.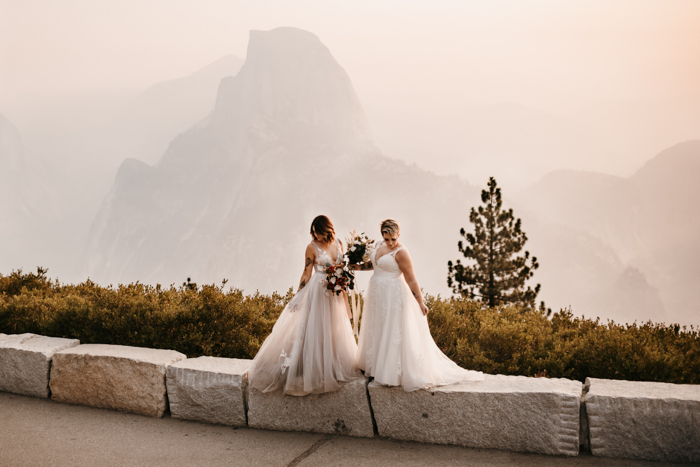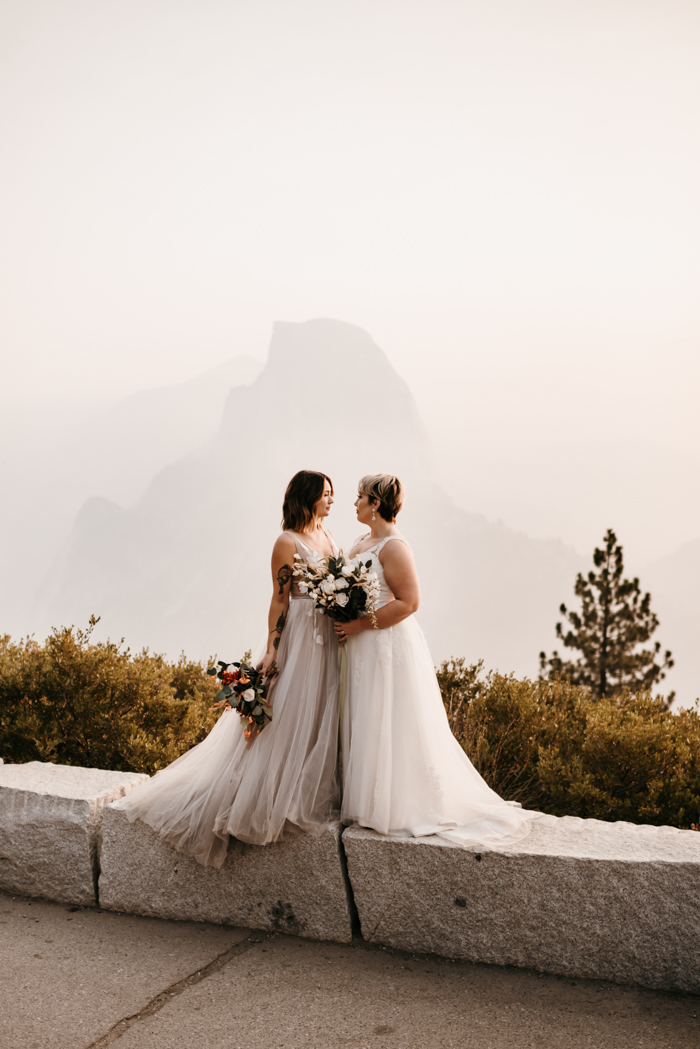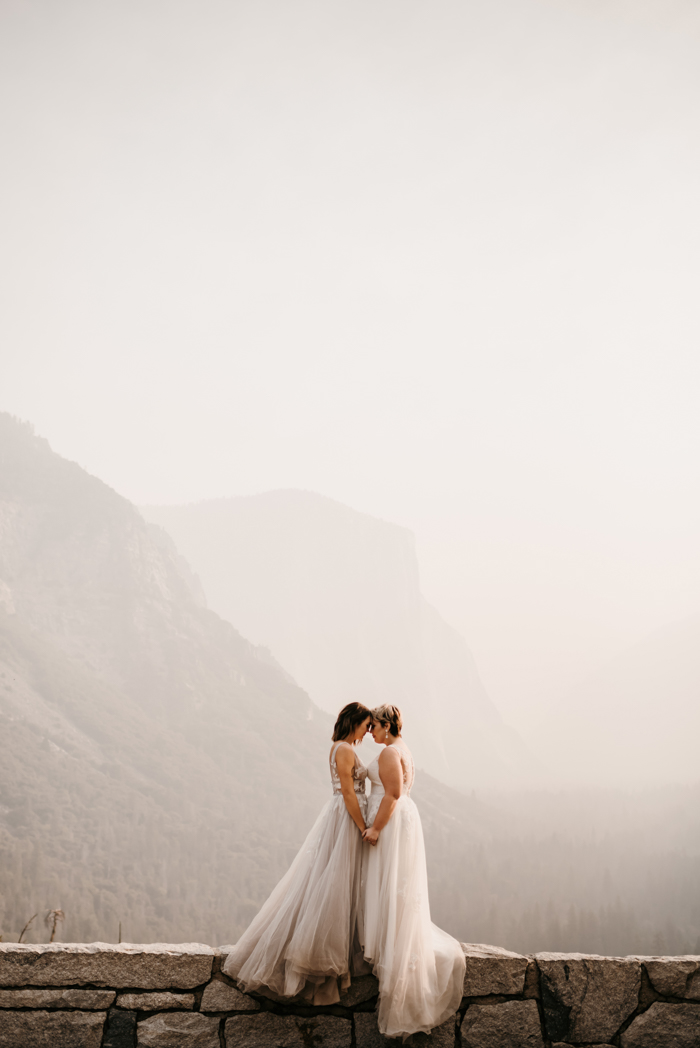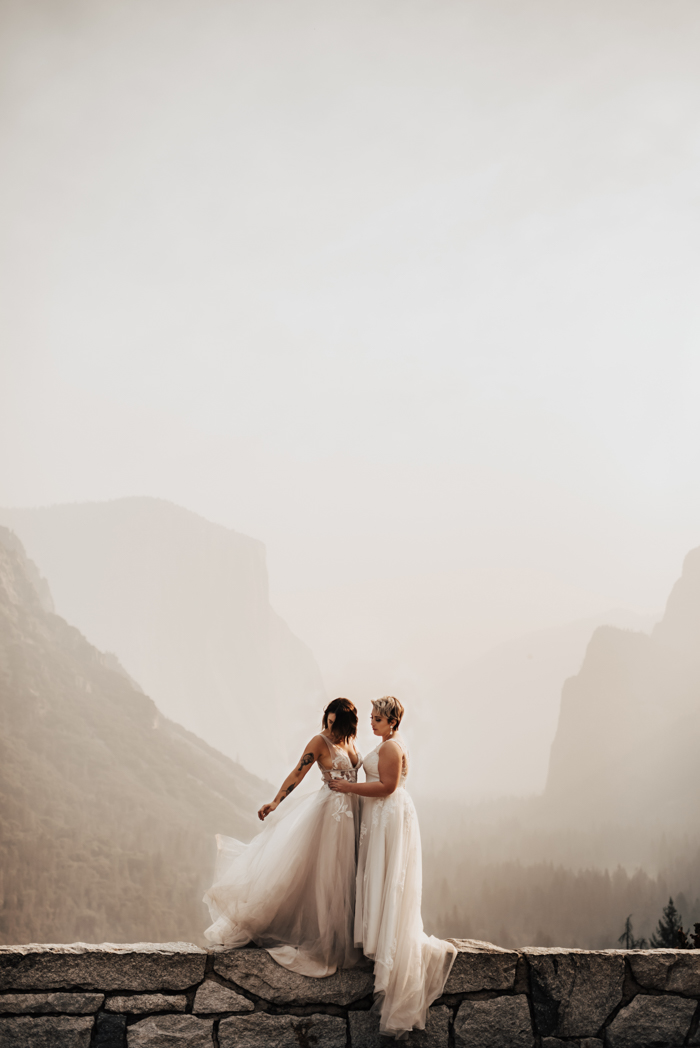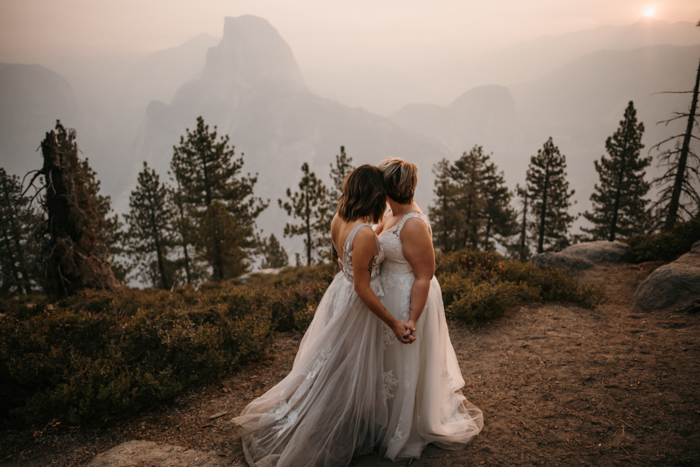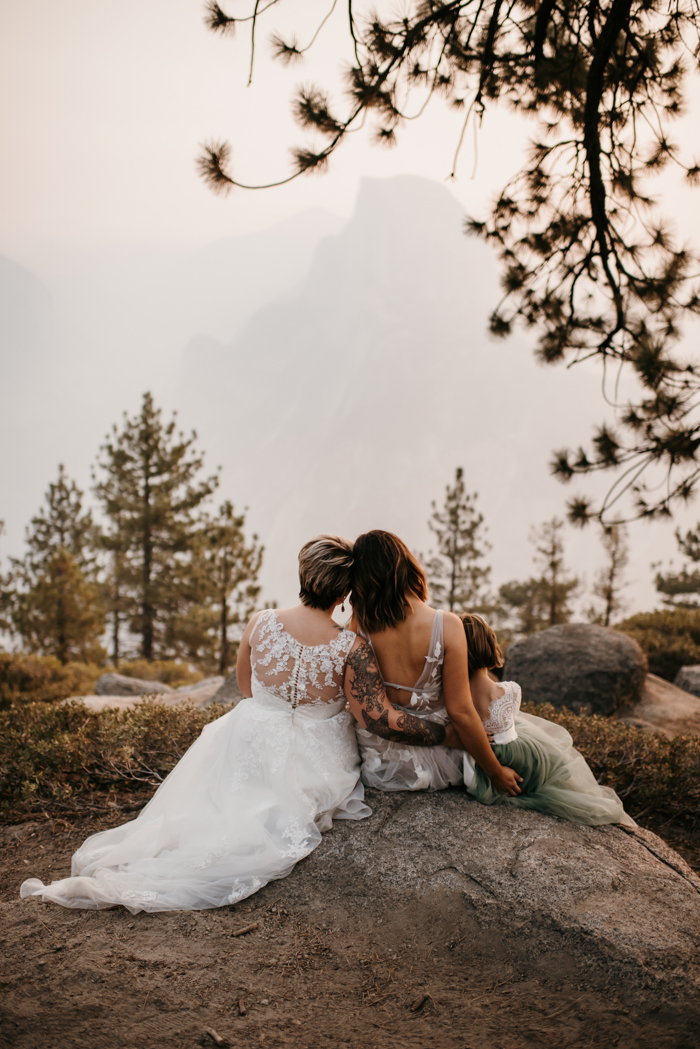 DIY Bouquets
We were looking on Pinterest and Etsy for artificial bouquets because we didn't want to go through the hassle to find real ones out in California. Plus, we didn't know how we'd preserve them before we went home. Since we paid for everything ourselves, we weren't able to afford the Etsy bouquets we loved. Then, I had an idea to try and make our bouquets! So I masked up, went to the nearest craft store, and bought flowers, filling, twine and ribbon. They survived checking them on our plane, hiking with them all day, and shoving them in suitcases, and are now a keepsake.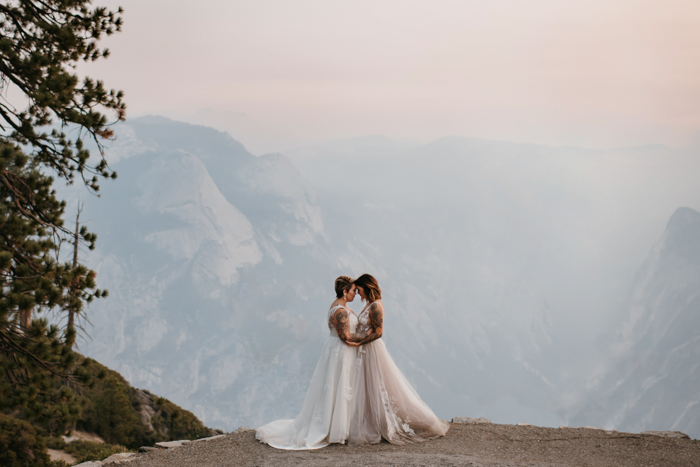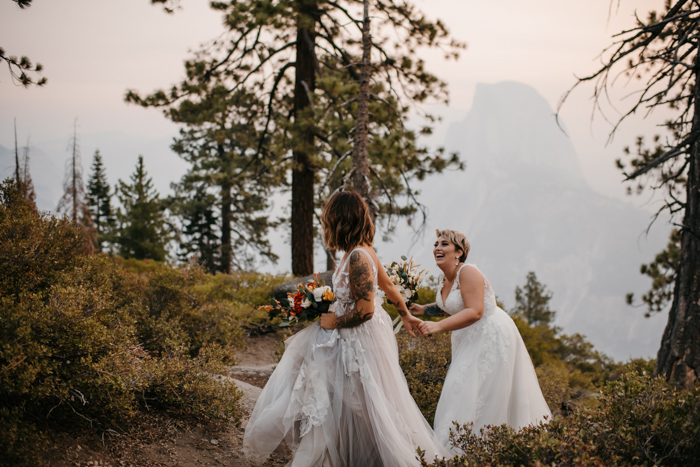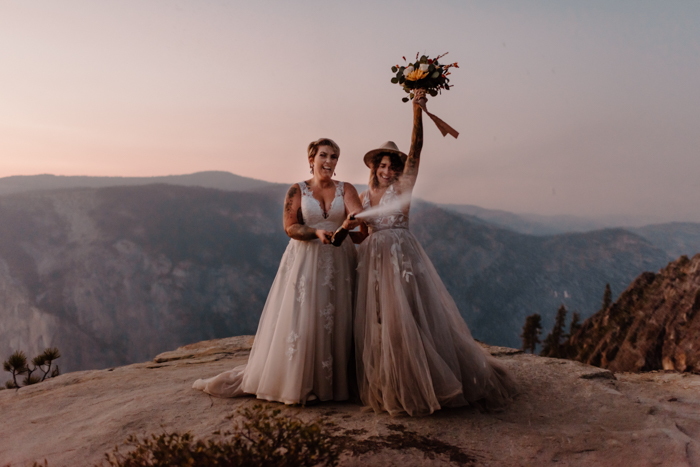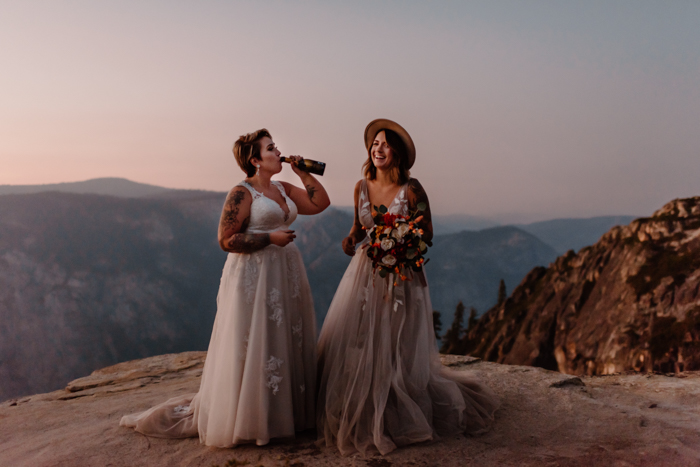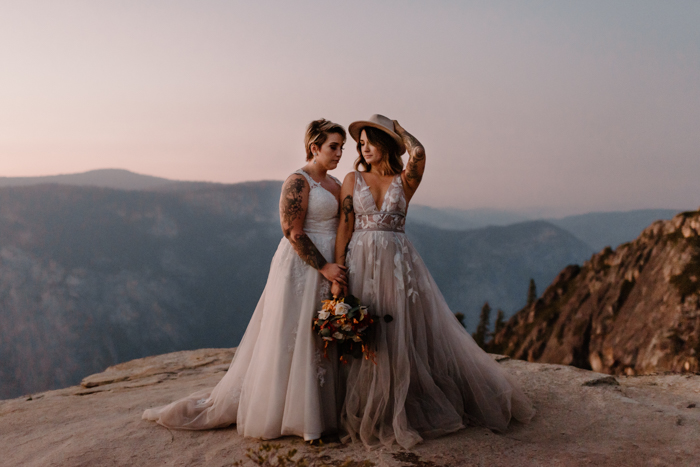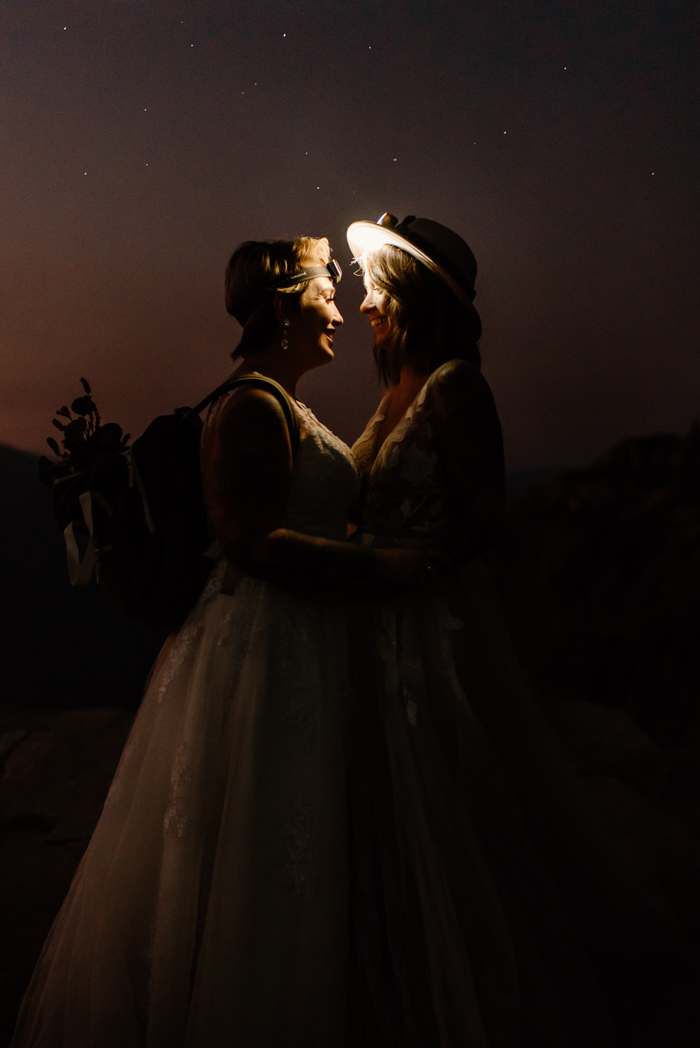 Congratulations to BriAnna and Katlynn on your beautiful national park elopement. Shoutout and thank you to Junebug member Kylie Farmer Photography for sharing this day. If you're ready to elope, check out our ultimate elopement planning checklist and 16 elopement ideas that will make your day extra special. 
The post Hopelessly Romantic National Park Elopement appeared first on .