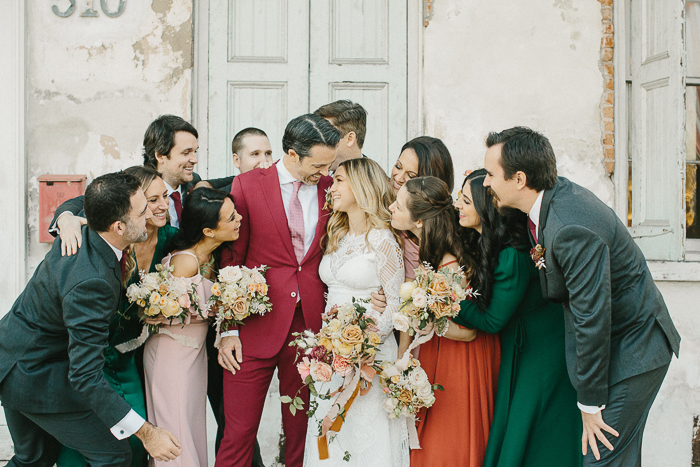 When two art lovers come together to plan their wedding day, you know that it's going to be full of creative details and special touches. Heather and Brett's intimate and artistic Race & Religious wedding was just that—and more. Though Heather did most of the planning herself, with the help of Mint Julep Productions, the couple turned their 1830's Creole cottage venue into a romantic backdrop for their special day.
Using bright colors–including the mismatched bridesmaid's dresses, cafe lights, and a copious amount of floral arrangements put together by Fete Urbane—the newlyweds brightened up the venue's historic facade. And what would a celebration be in the vibrant city of New Orleans without beignets, smoked cocktails, and cigars? Don't tell us. We don't want to know.
Thankfully Junebug member Sophie Berard was there to capture every detail, so get that smooth jazz music playing and get to scrolling!
The Couple:
Heather and Brett
The Wedding:
Race & Religious, New Orleans, Louisiana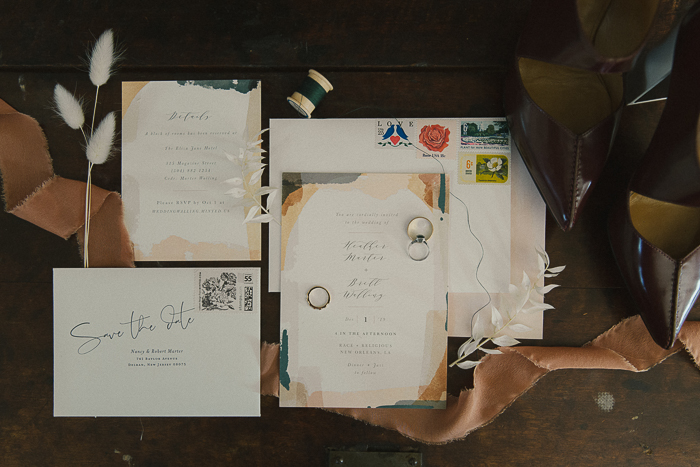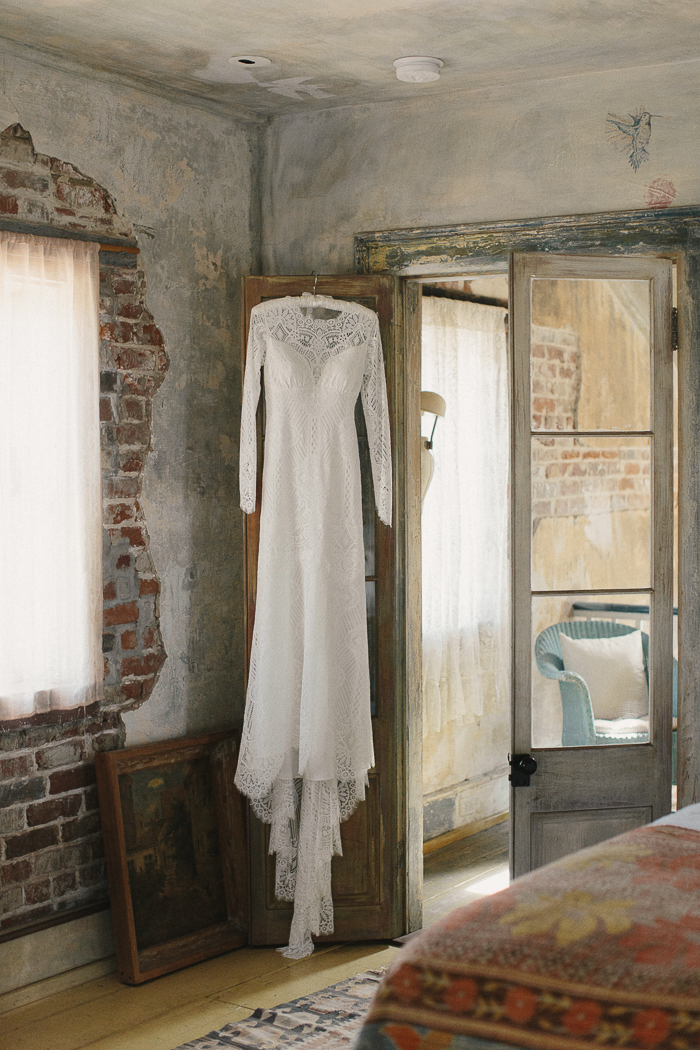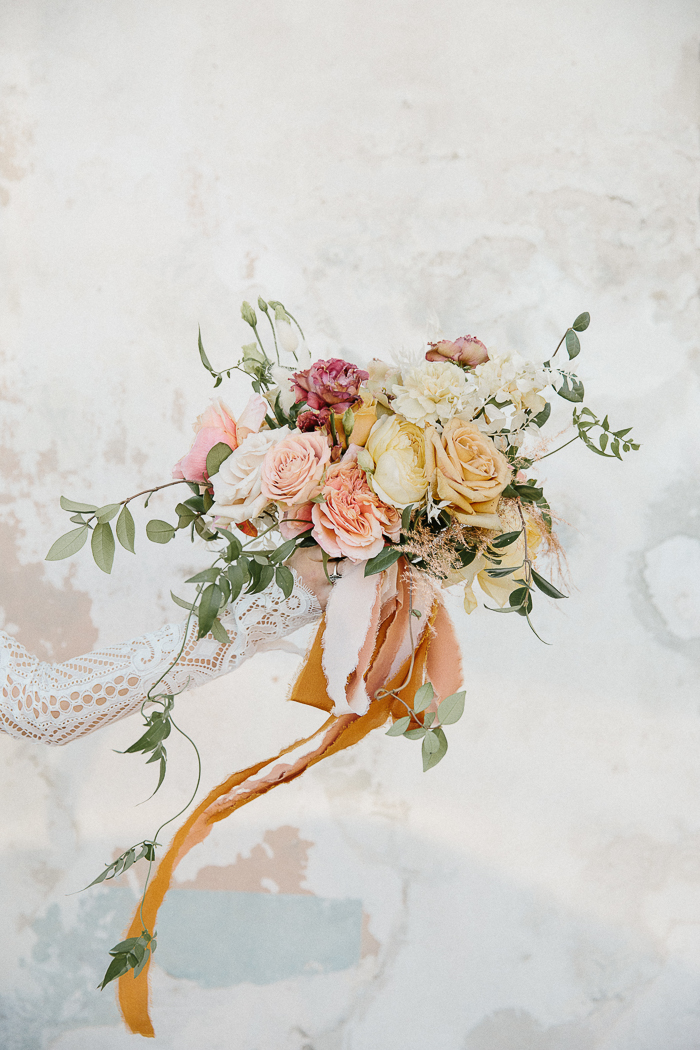 Including Loved Ones Who Have Passed
An important detail for me was having photos of my grandparents worked into my bouquet–I've lost all four of my grandparents. My mom did an incredible job of finding beautiful photos of them from her wedding and mounting them in charms. It was really special.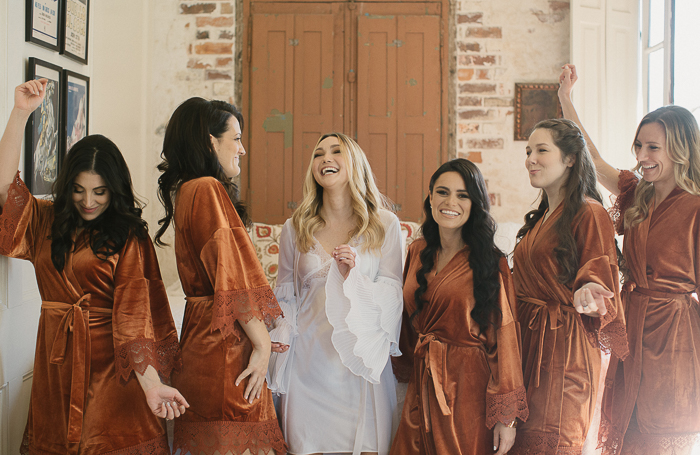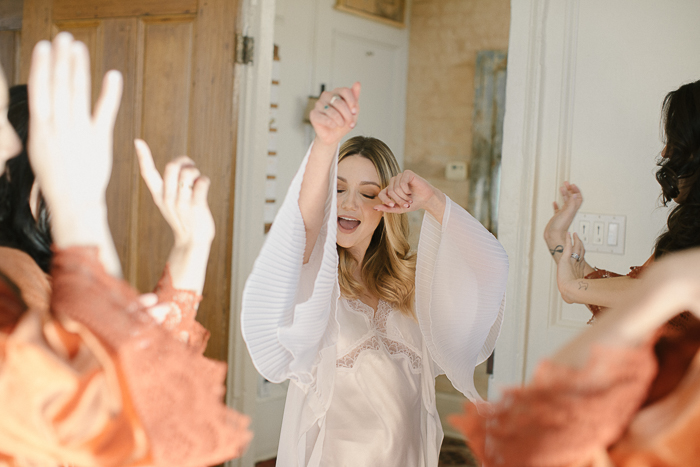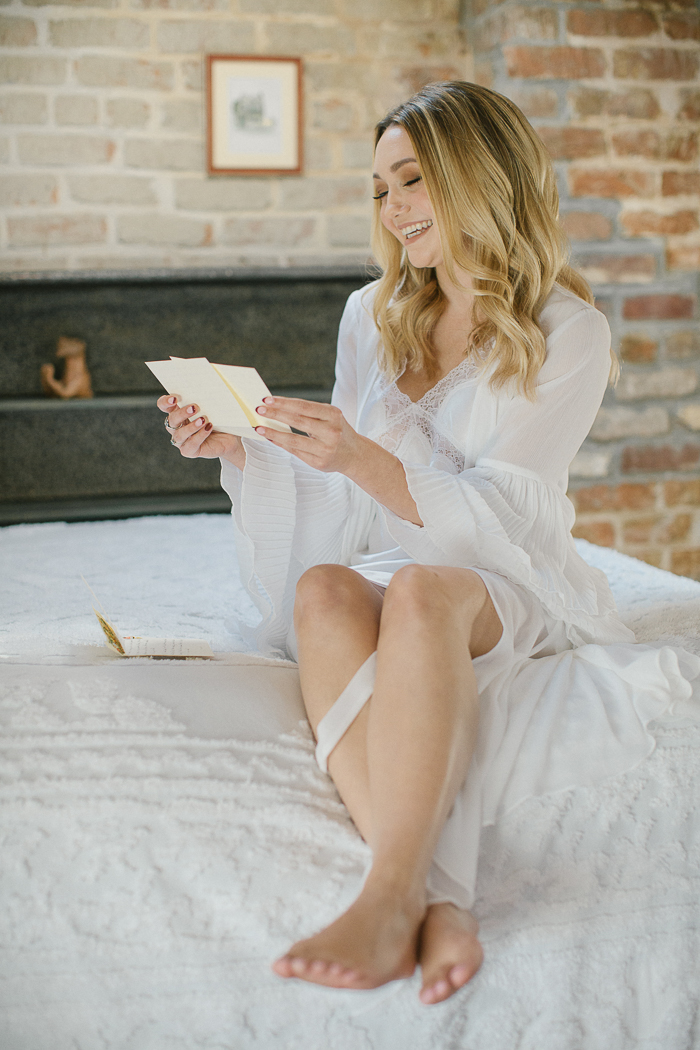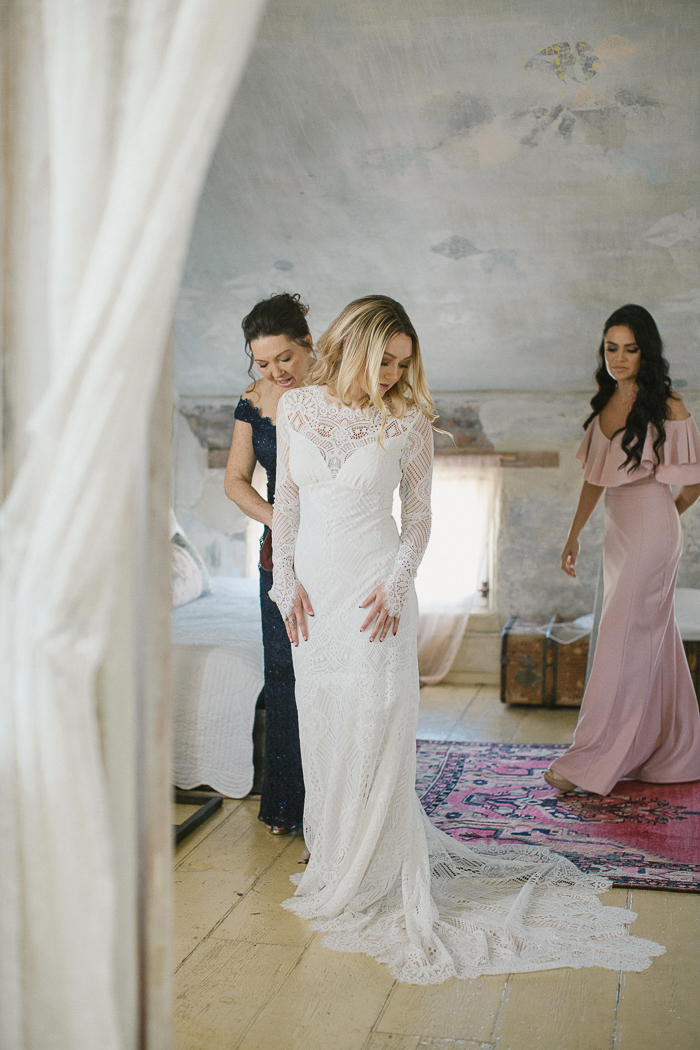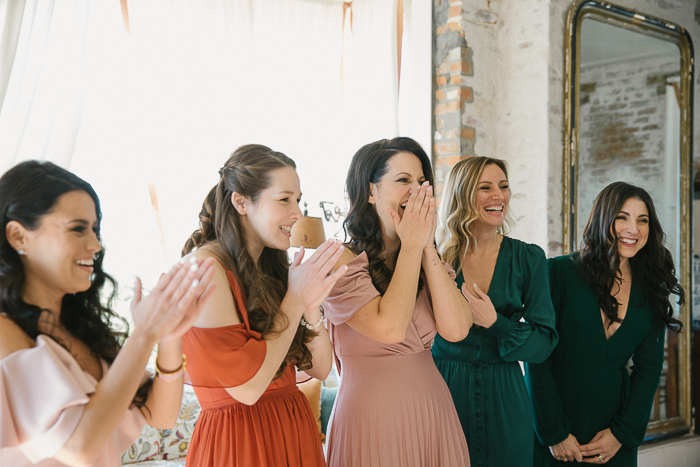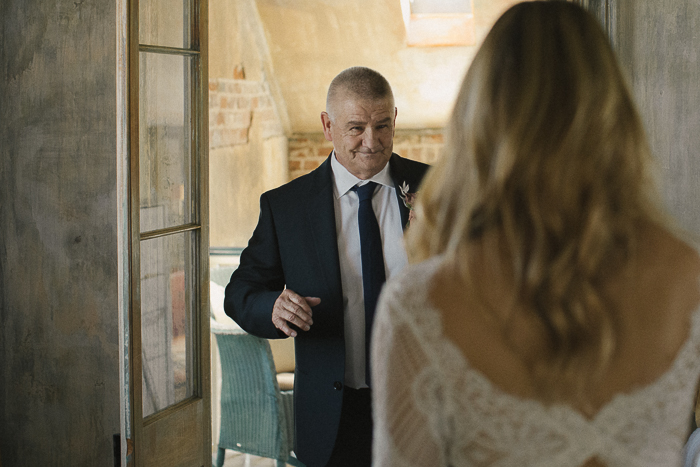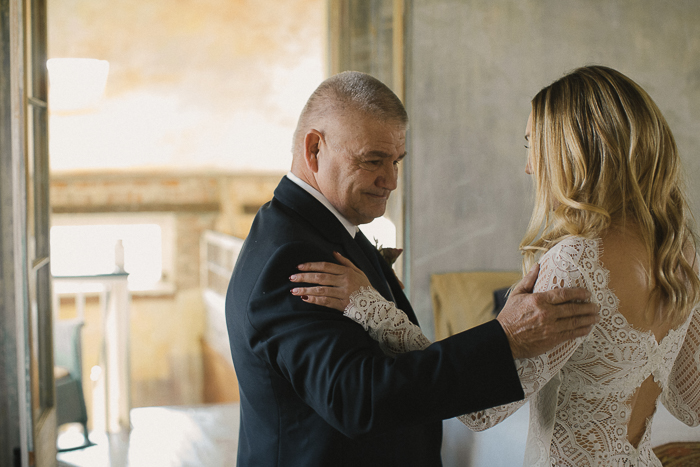 Why A Race & Religious Wedding
We've spent a lot of time at art museums and are both creative professionals, so art has played a big part in our relationship. We already had a trip planned to New Orleans for Brett's birthday before we got engaged, so we took it as an opportunity to also look at venues. Race & Religious felt like the perfect fit. It was romantic and already had a lot of character. There is even a room upstairs where an artist drew small paintings on the wall as a homage to his time there. Because Race & Religious is so unique and beautiful, it took some pressure off of decor.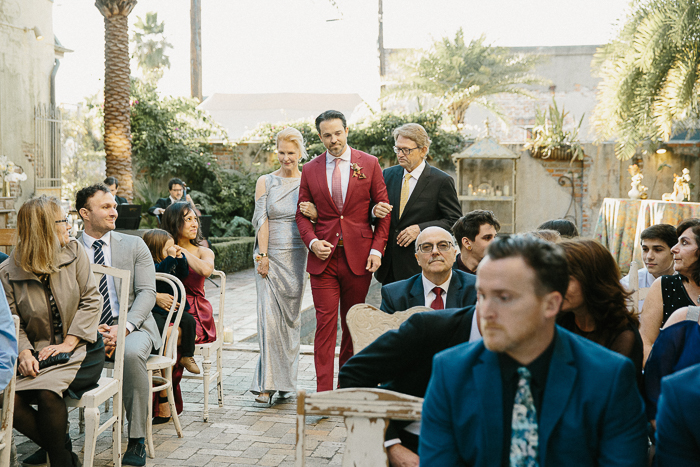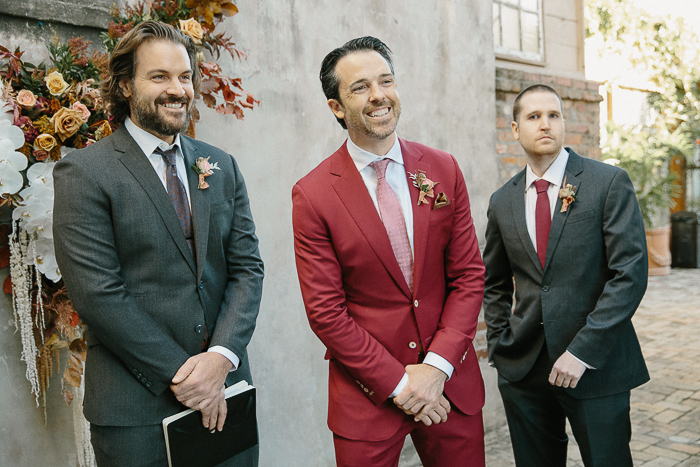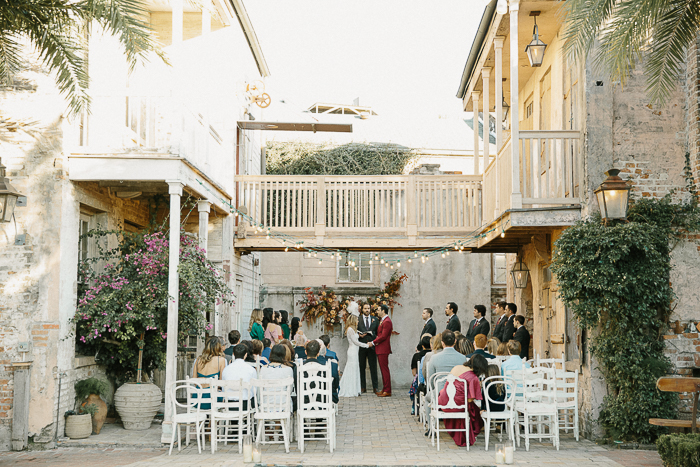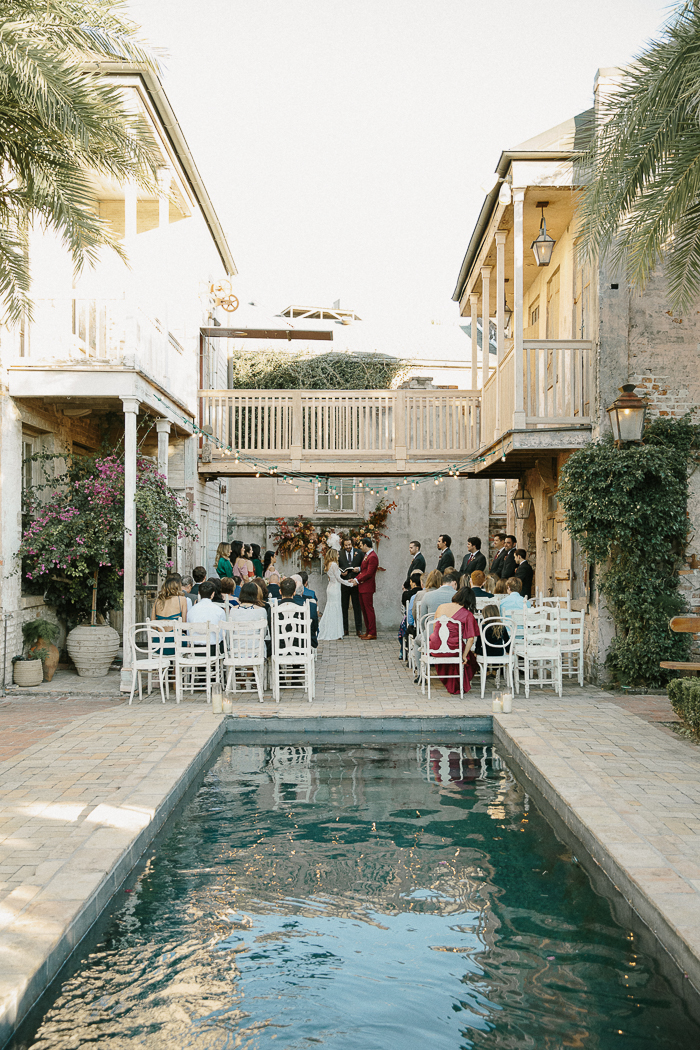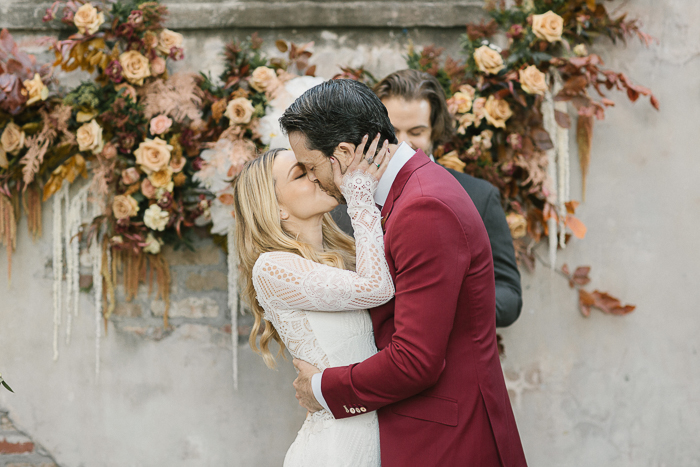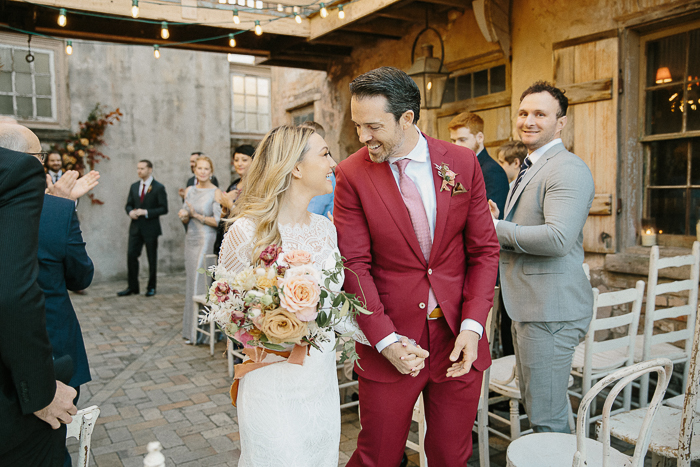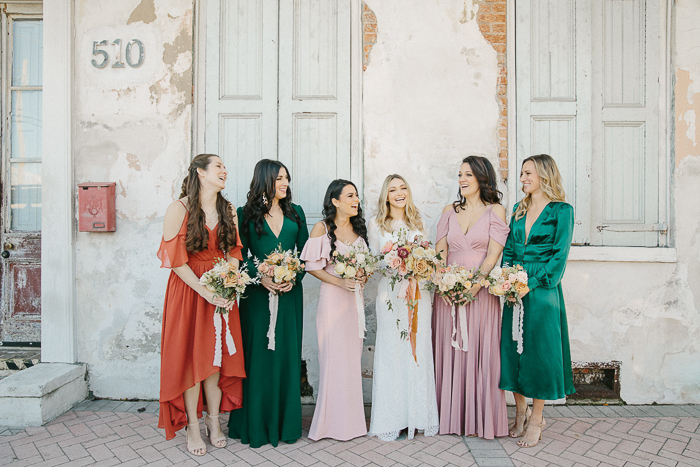 Shop similar bridesmaids dresses: ASOS Design Satin Midi Dress ($72); Lulu's Garden District Wrap Dress ($68); Show Me Your Mumu Caitlin Ruffle Maxi Dress ($178)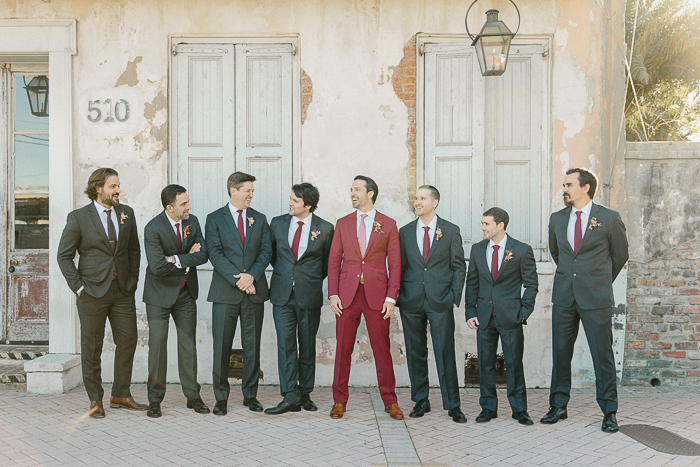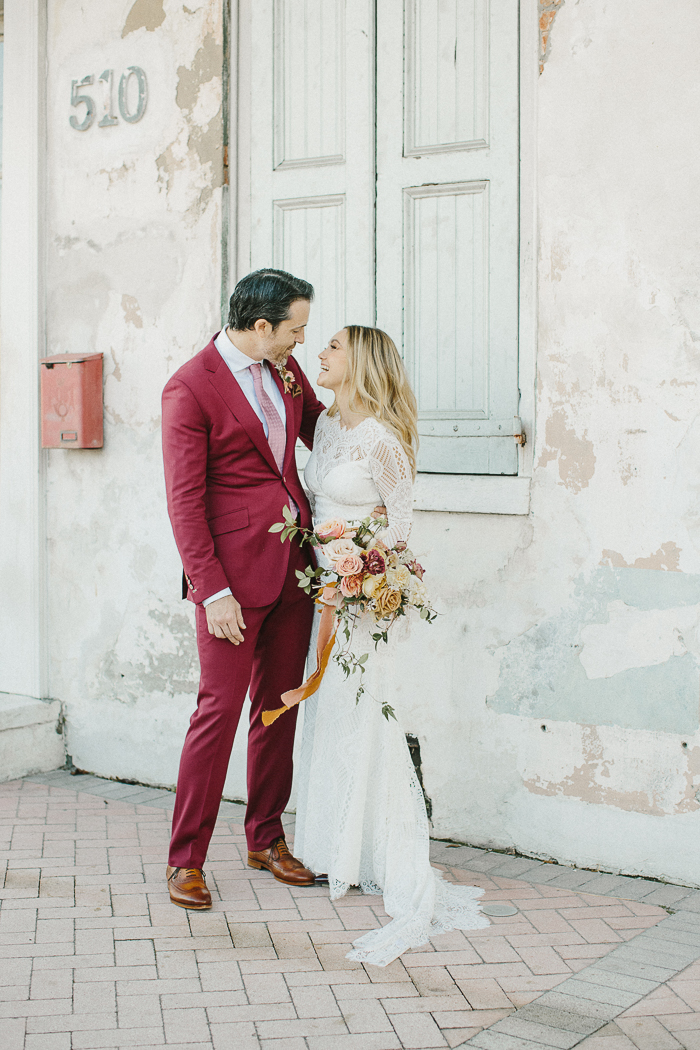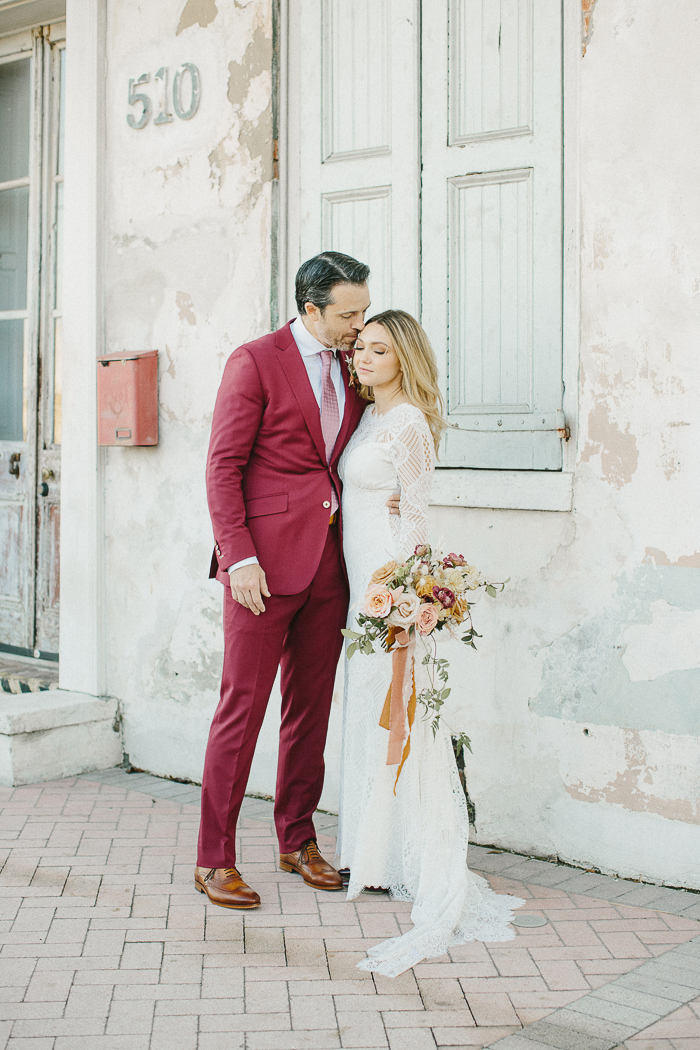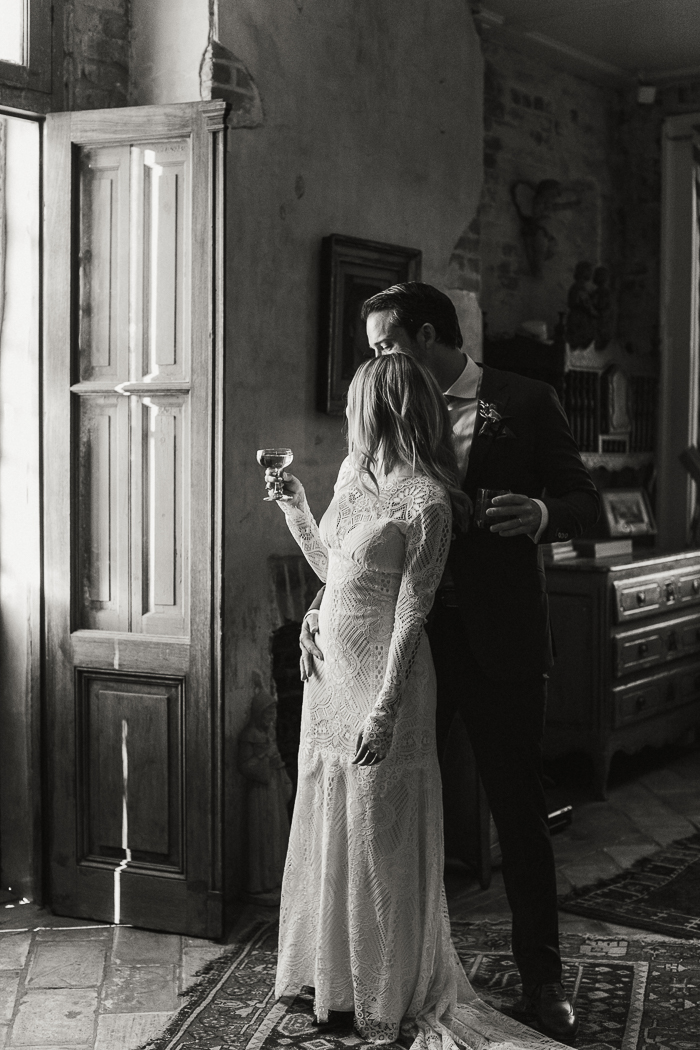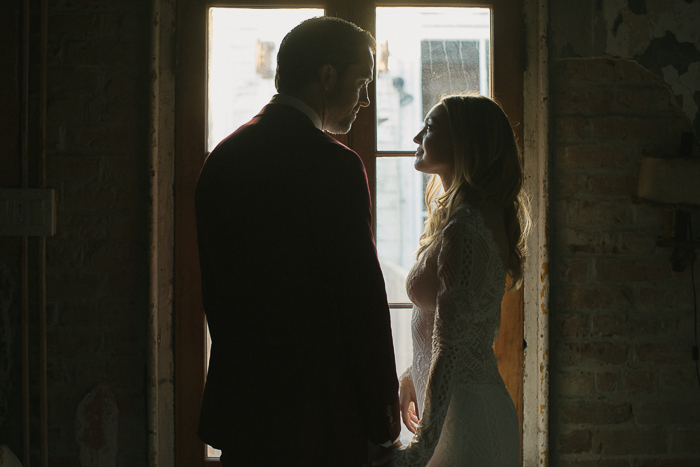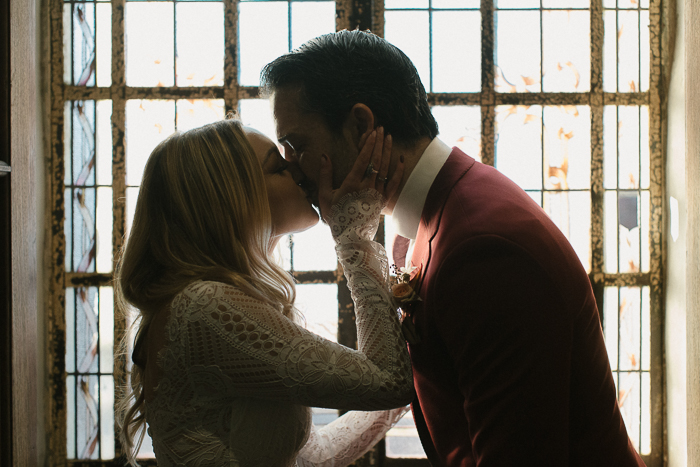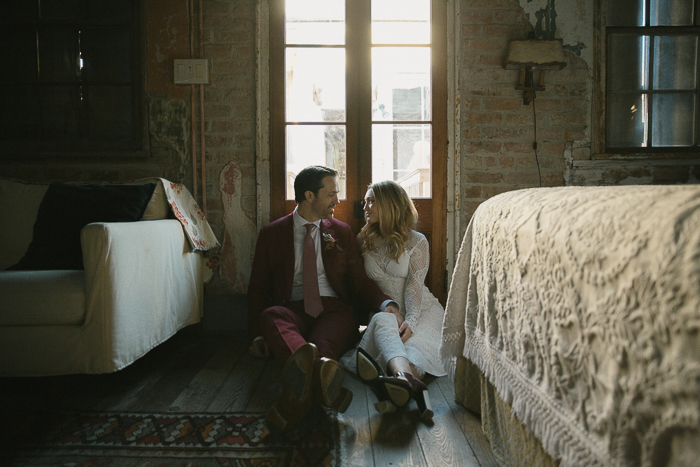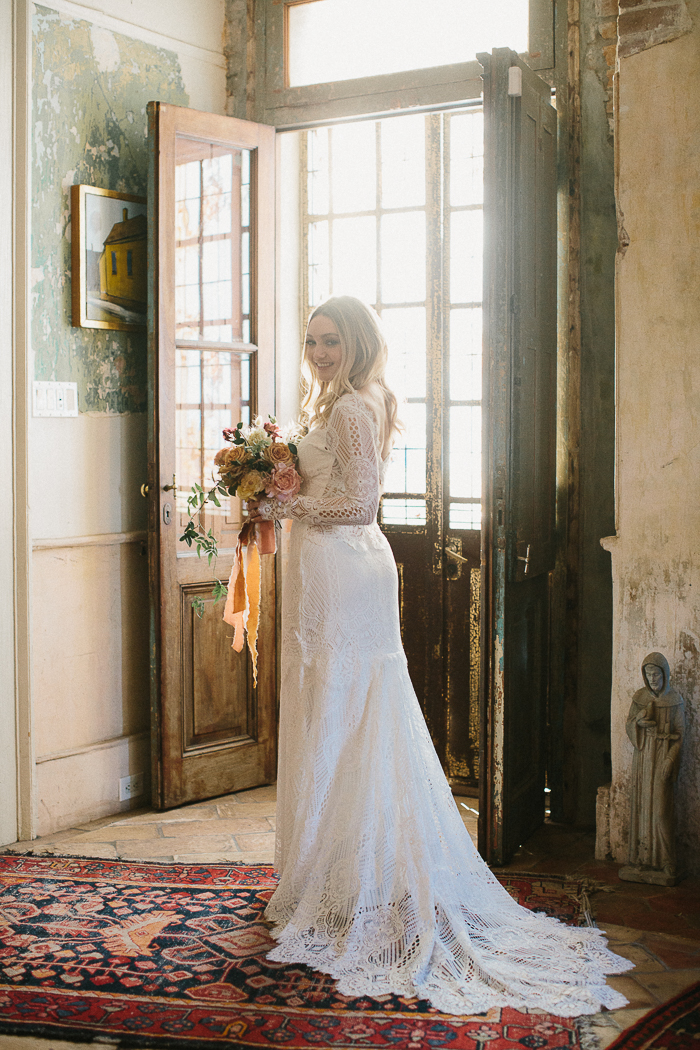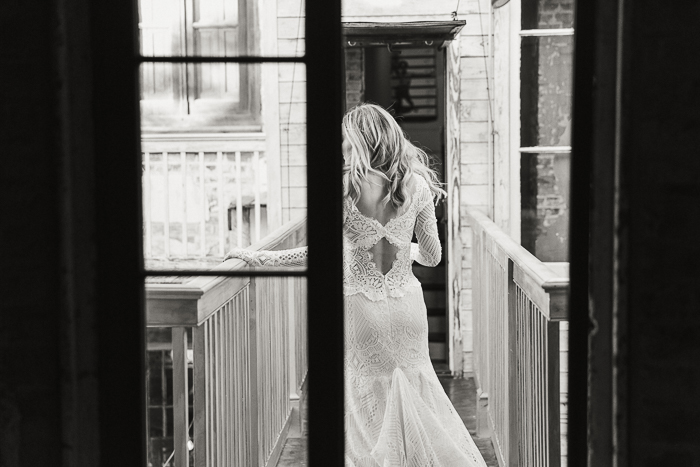 The Importance of A Wedding Planner
I took a "less is more" approach. I chose to not spend time or money on anything that didn't add to the experience. Our wedding was intimate, with only 45 guests in attendance. I planned the wedding myself until a few weeks before when I hired Mint Julep to help bring it all together. Mint Julep already had a great relationship with almost all of my wedding vendors. I work full time, so this made the last few weeks a lot less stressful, as there's a lot of moving pieces and loose ends to tie up. They were also incredible the day of and always had a glass of whiskey or champagne handy.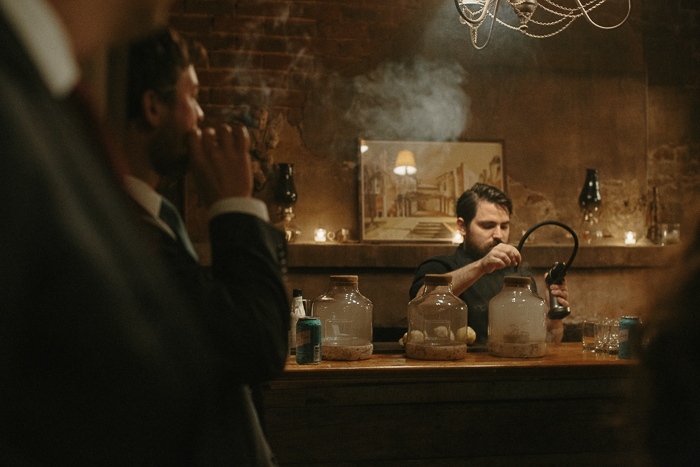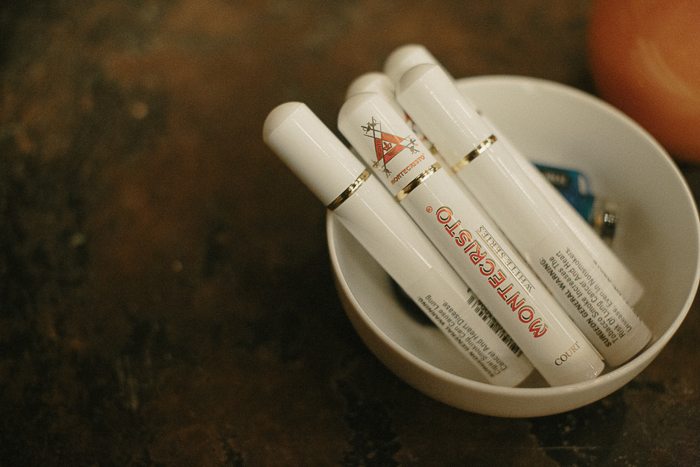 Incorporating New Orleans Culture Into Their Menu and Drinks
Since we had our wedding in New Orleans, it was important to us to have good food and music. For dinner, we chose to work with Black Pearl Catering. Their food was thoughtful and creative but heavily rooted in New Orleans cuisine. They took care of appetizers, a sit-down dinner, and beignets for dessert. They even made a beignet tray so guests could take a few with them for the road! A late addition was bringing on Cocktail Creative for a few curated cocktails. We chose a warm eggnog cocktail and their smoked cocktail. They made the smoked cocktails in the cigar room, and this drink also came with a bit of a show as they would infuse the smoke and then release it into the room.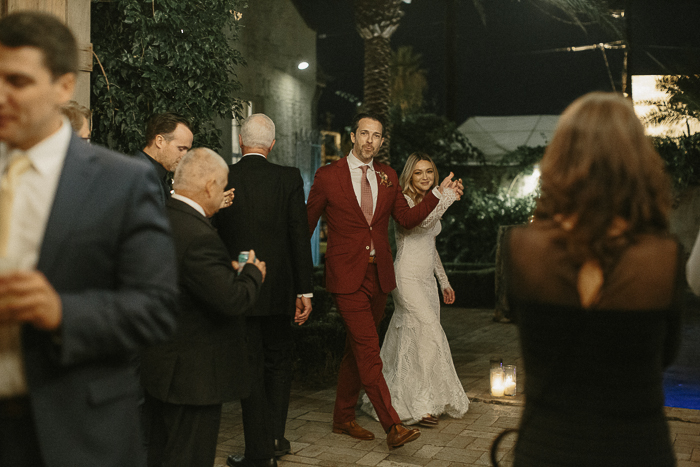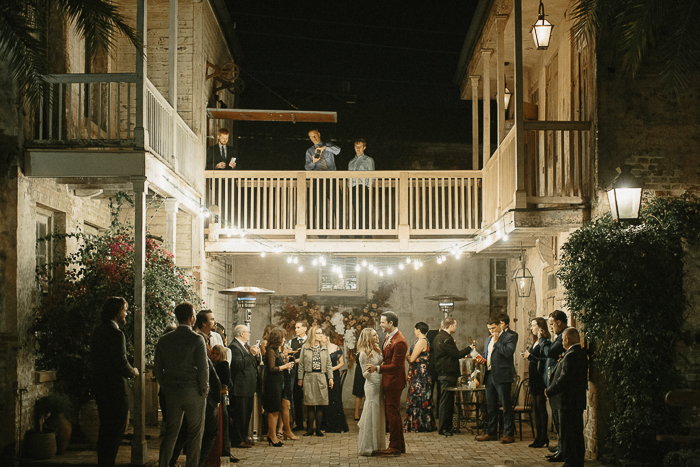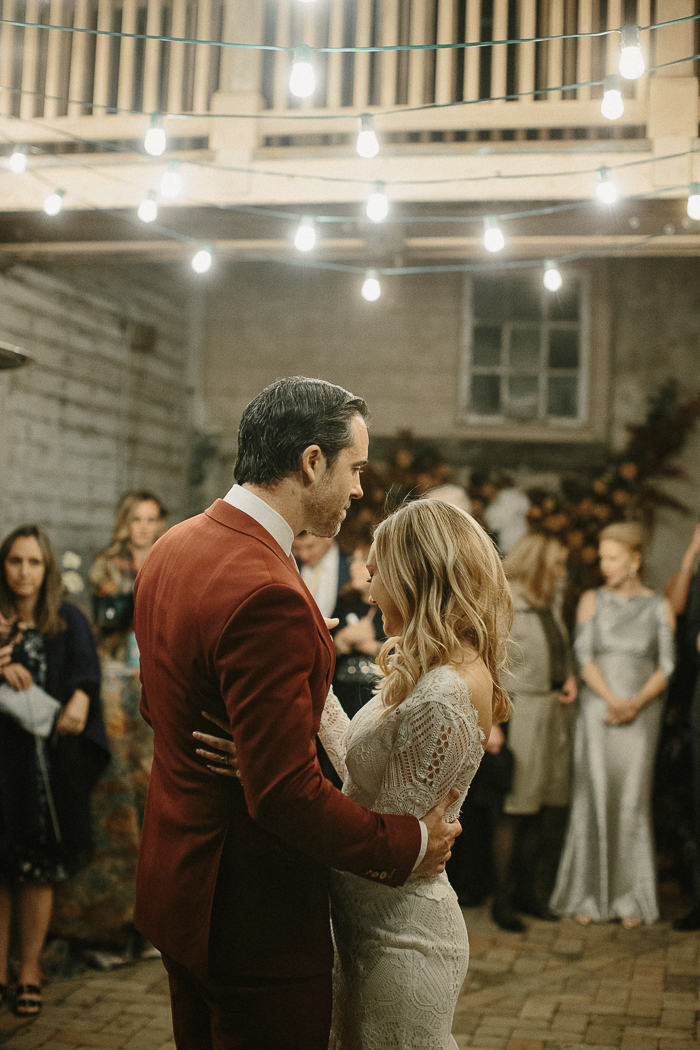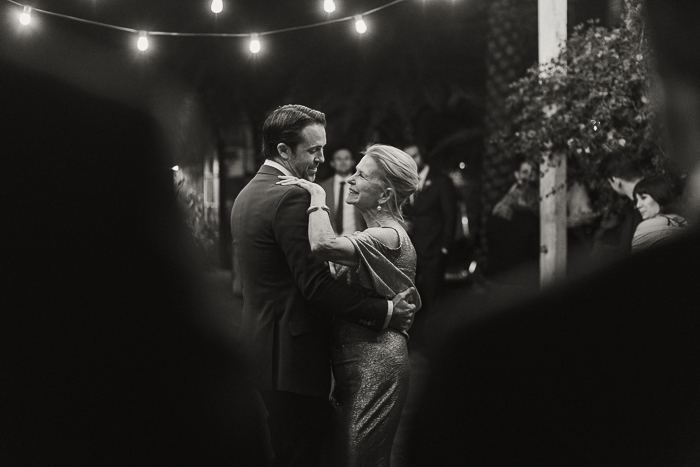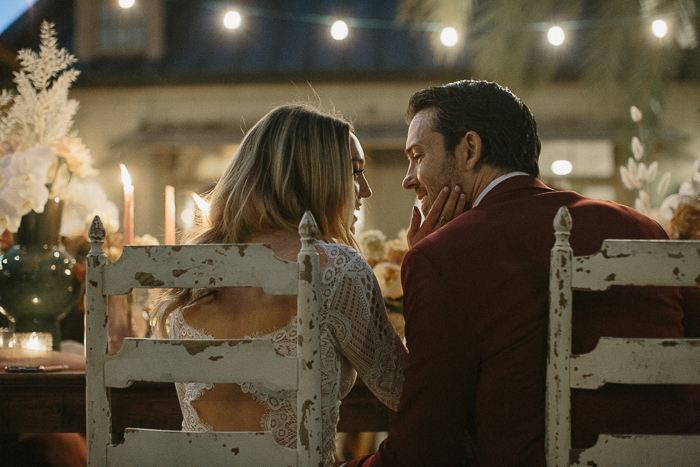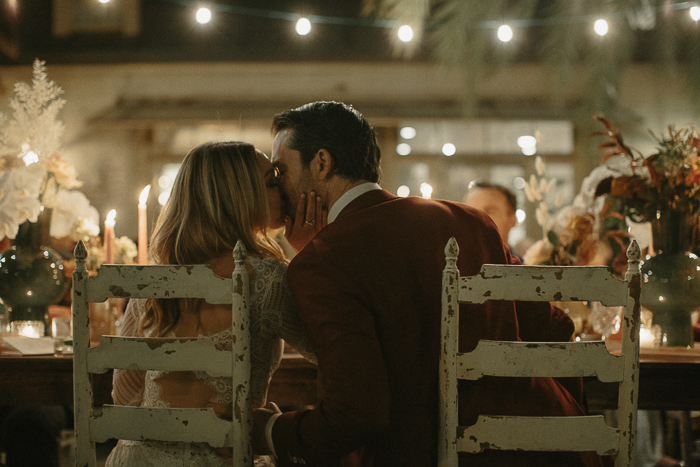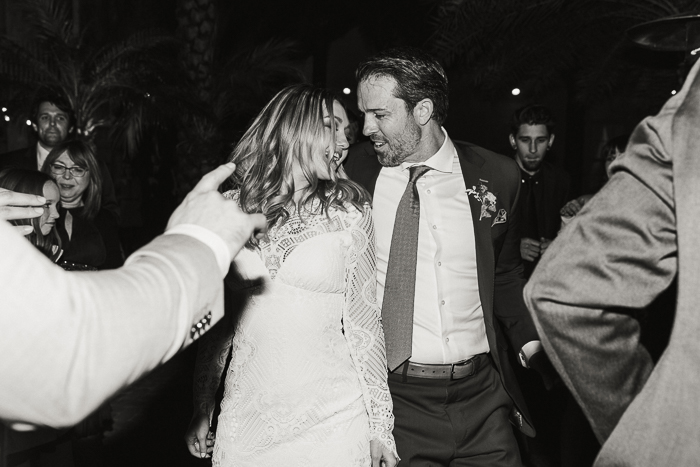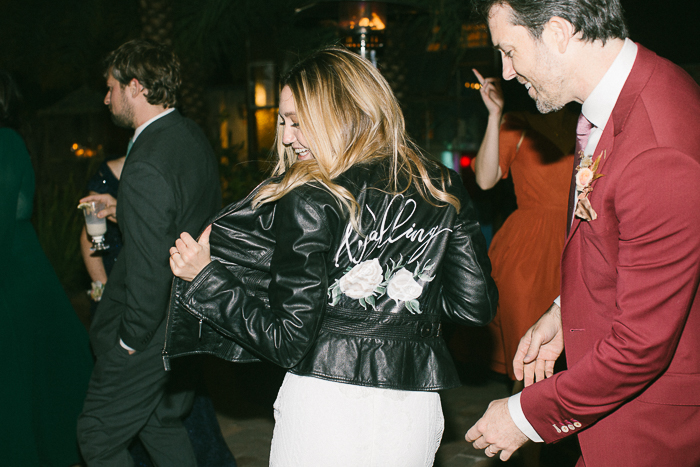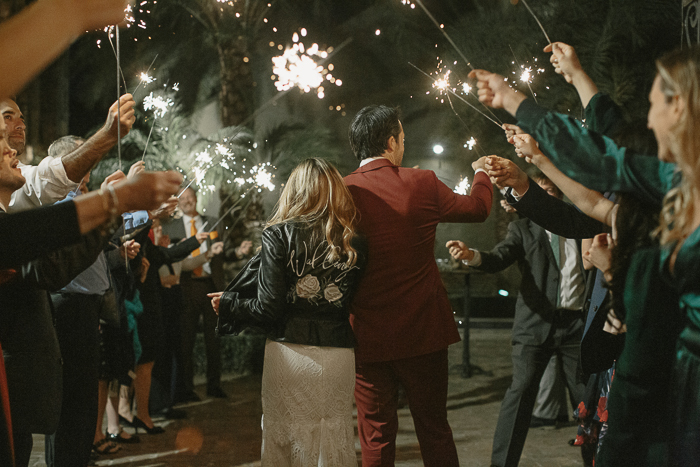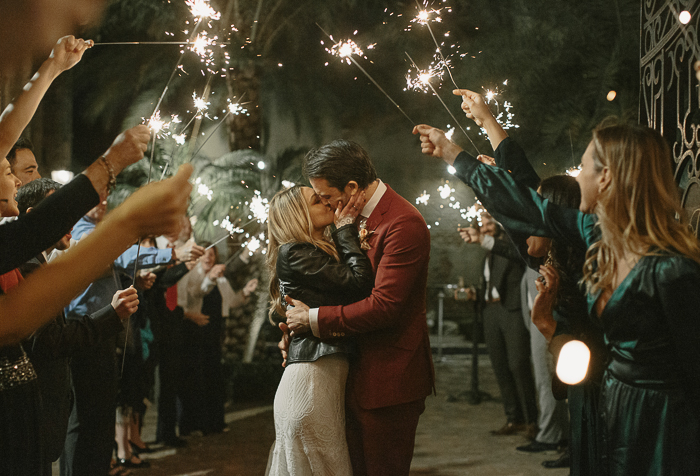 Congratulations again to Heather and Brett on their intimate and artistic Race & Religious wedding in NOLA. We're so happy that Junebug member Sophie Berard shared it with us. To see more of Sophie's work, check out her profile in our directory of wedding photographers from around the world!
The post Intimate and Artistic Race & Religious Wedding in New Orleans appeared first on .