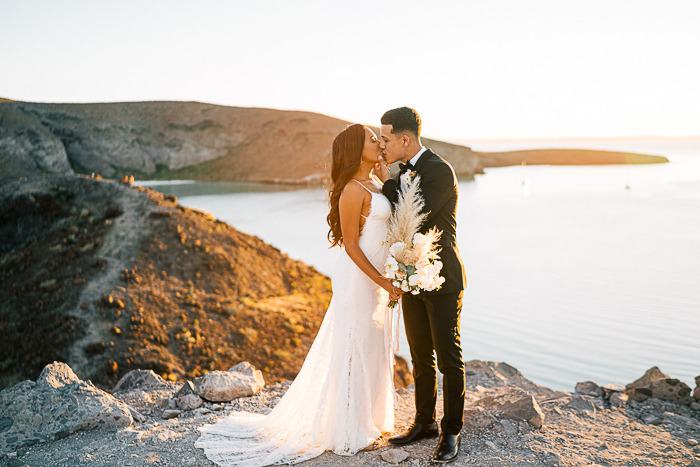 After getting engaged, Evony and Miguel knew they wanted a unique elopement in a one-of-a-kind destination. Once they figured out those two details, the two fell in love with photographer and Junebug member Donna Irene Weddings' work and let her take the reins on planning. They ended up with a stunning Playa Balandra elopement featuring sunset vows, portraits amidst the saguaros, and a boat ride photo session that has us dreaming of sunny days at the beach.
There's no better way to celebrate being newlyweds than to enjoy a luxury picnic–put together by MFC Events–complete with tequila shots and pizza under fairy lights and the night sky. If you're searching for ways to make your intimate elopement special, keep scrolling because Evony and Miguel nailed it.
The Couple:
Evony and Miguel
The Wedding:
Playa Balandra, Baja California Sur, Mexico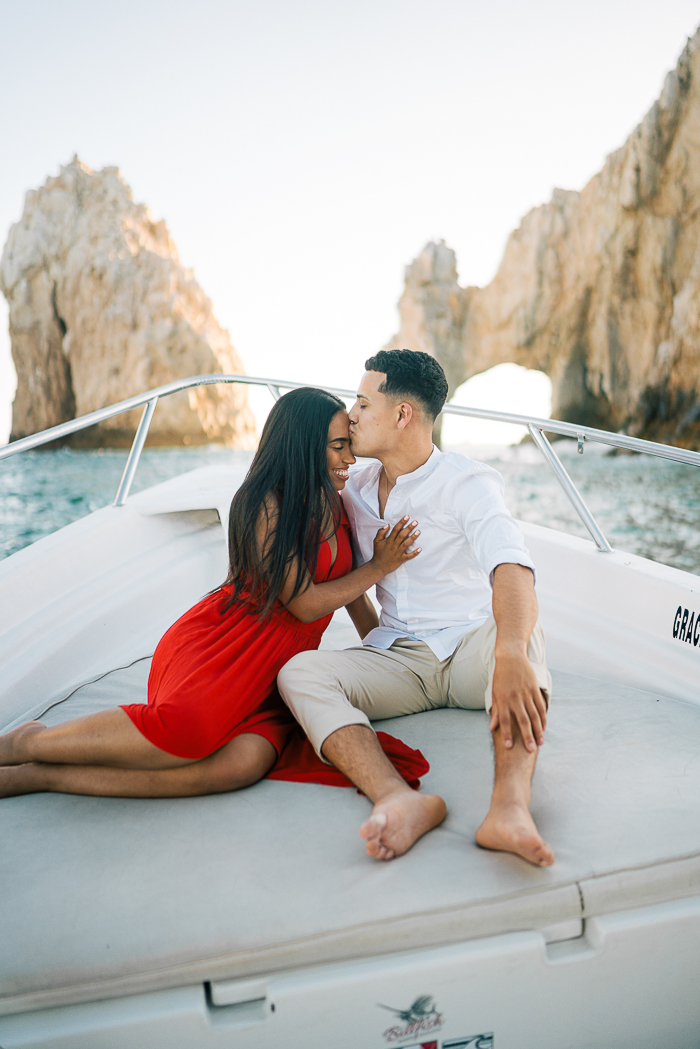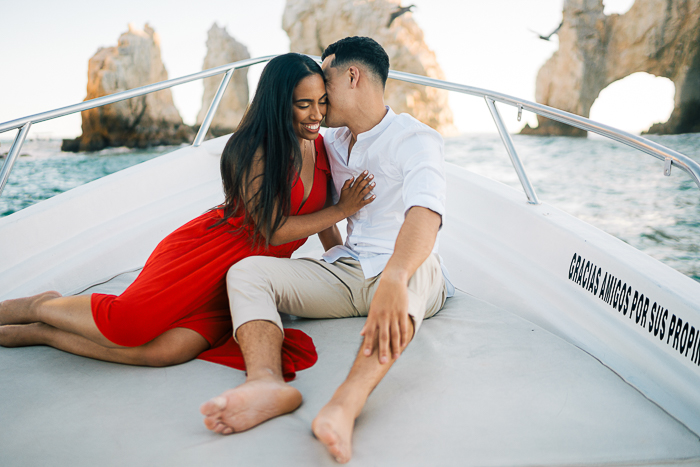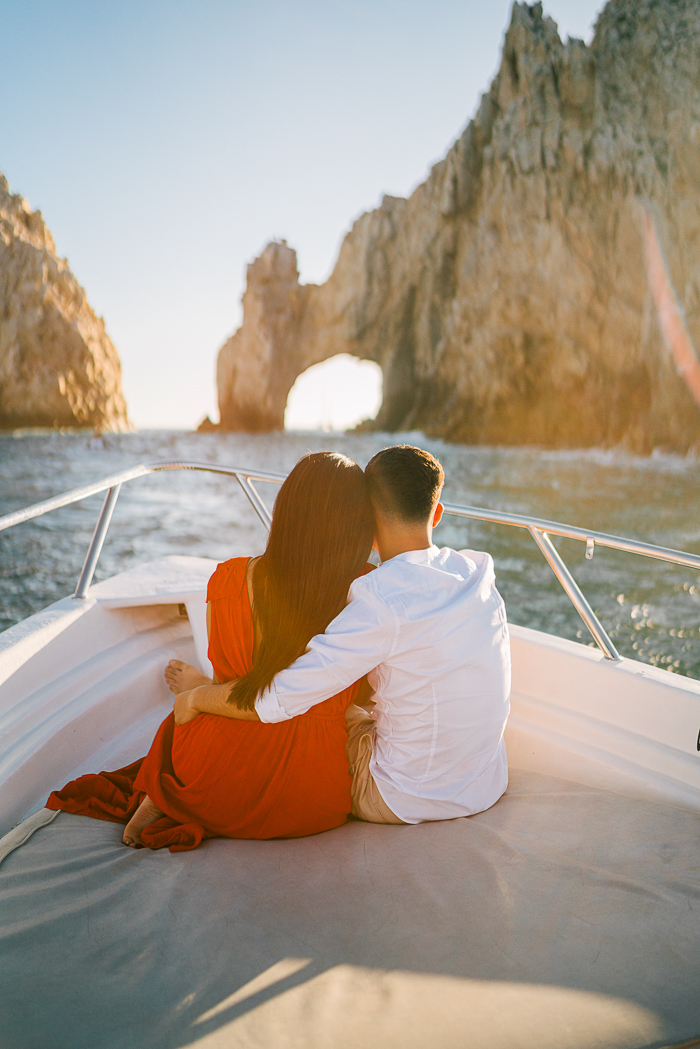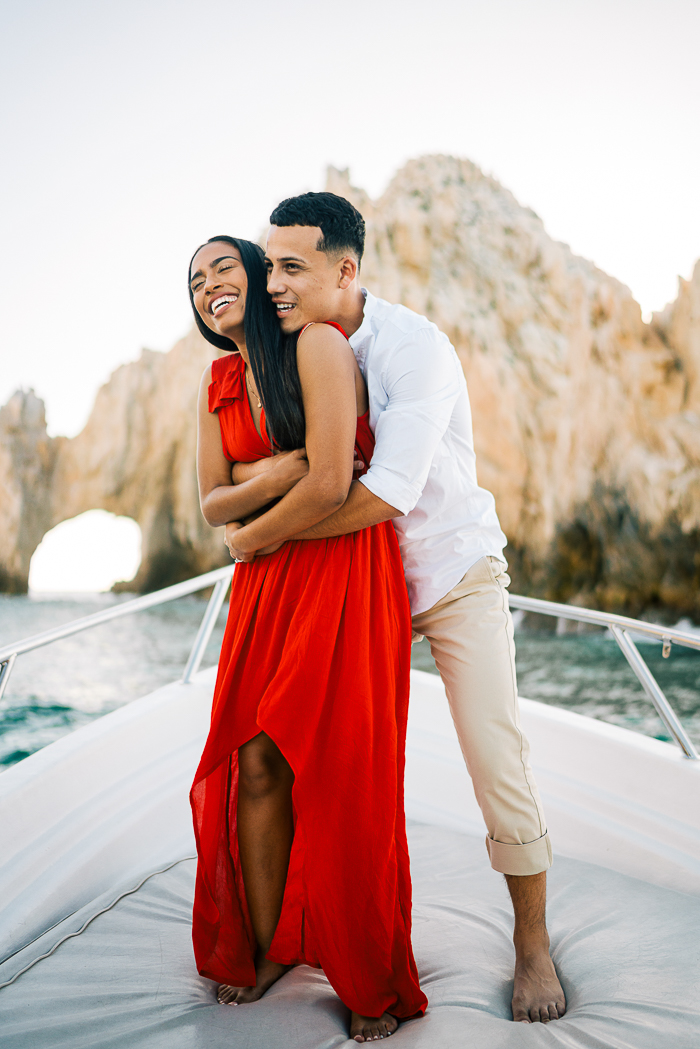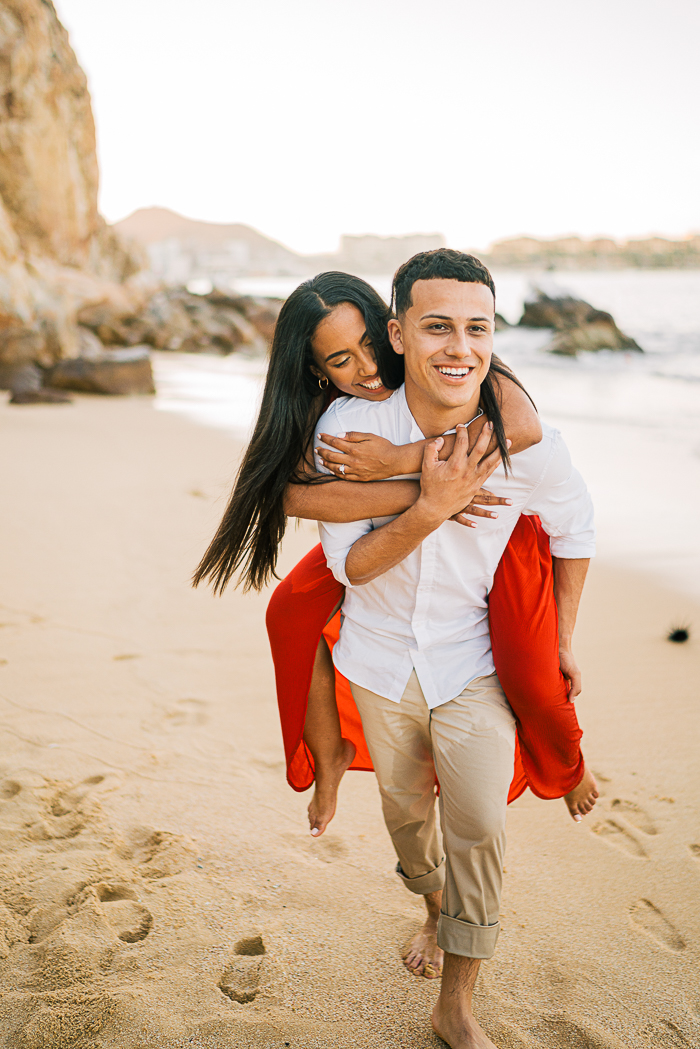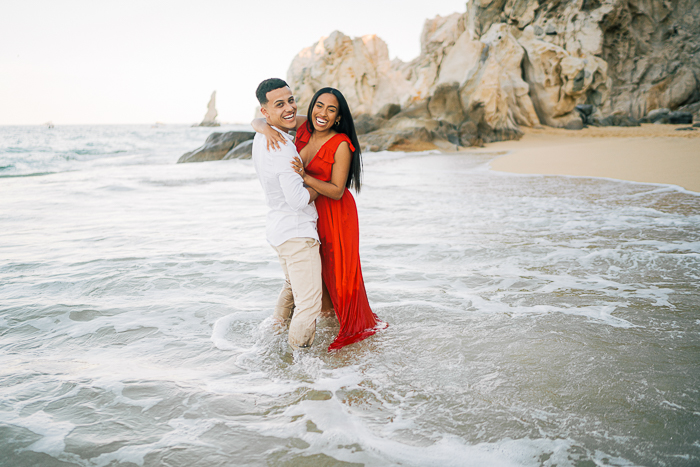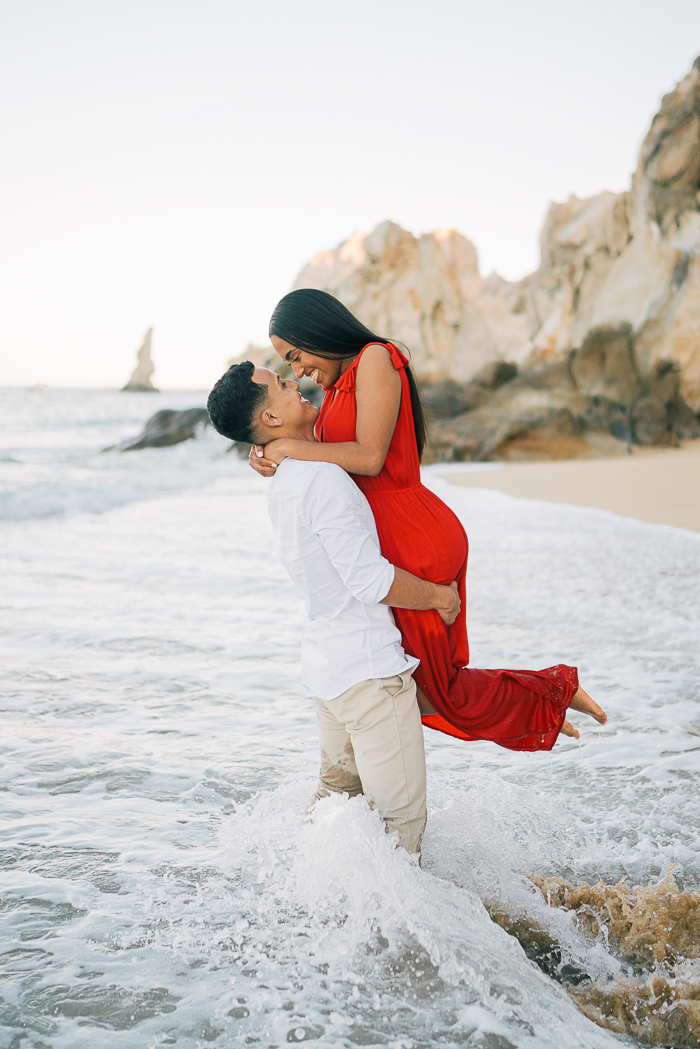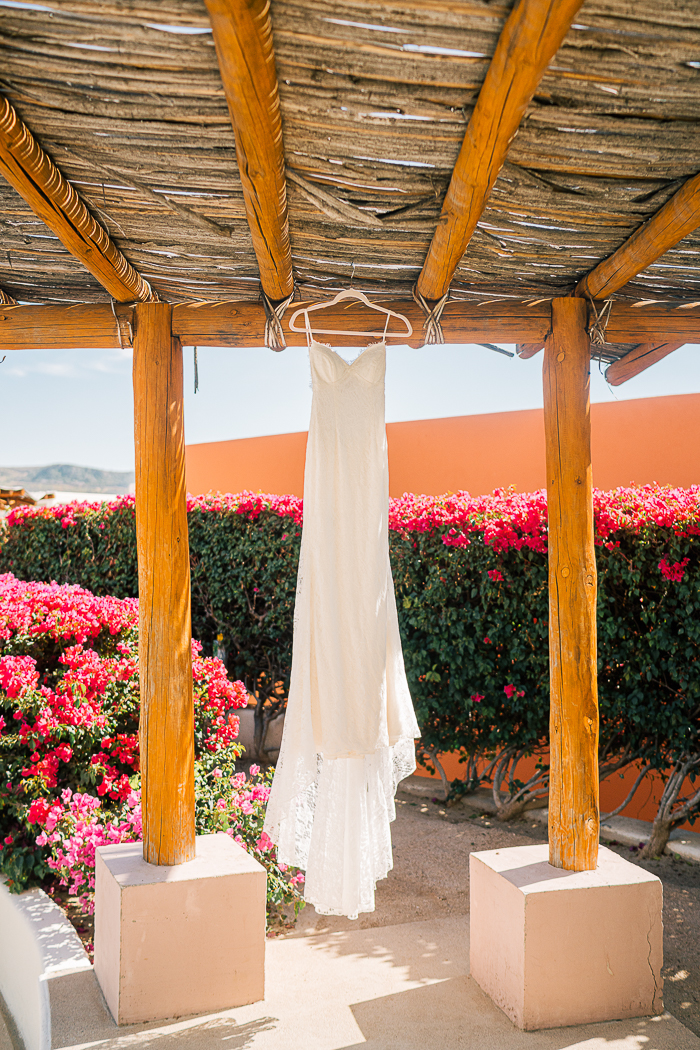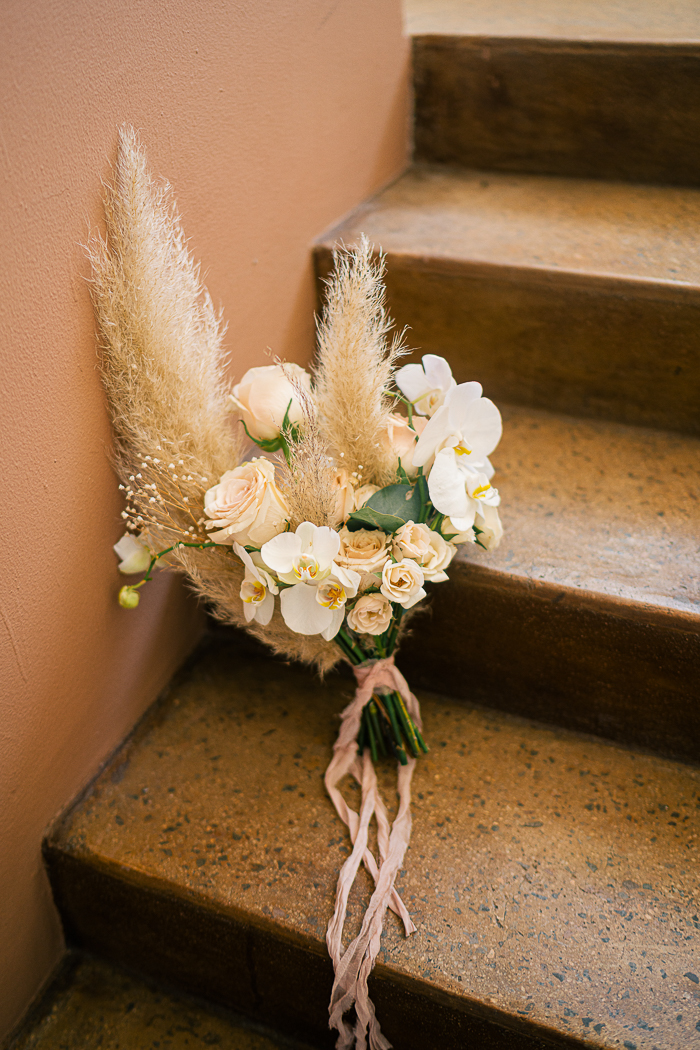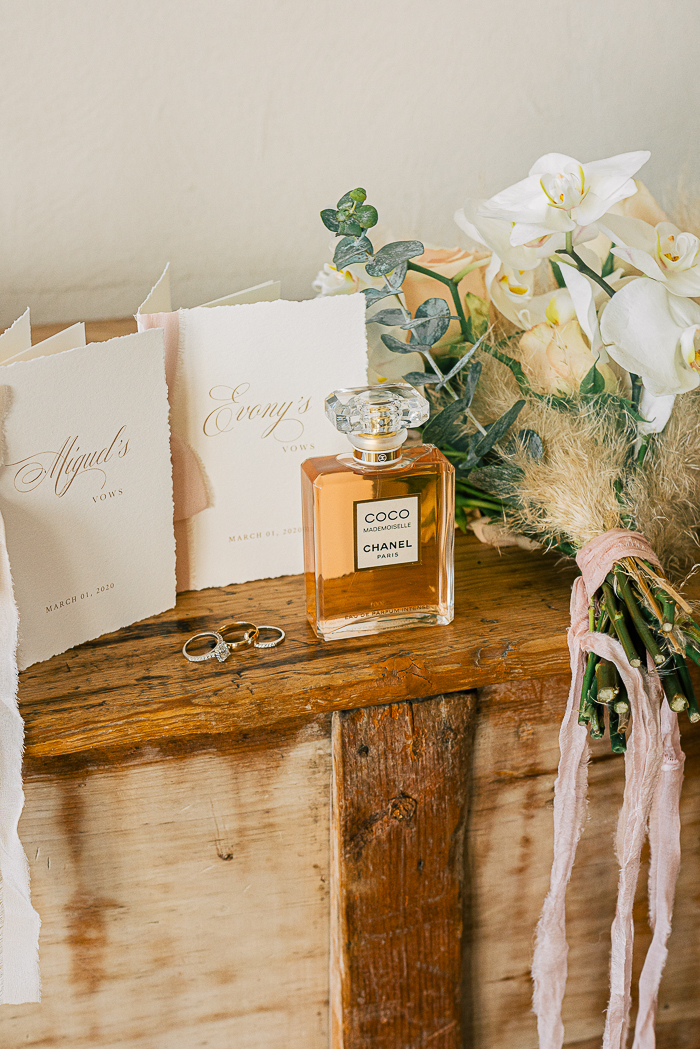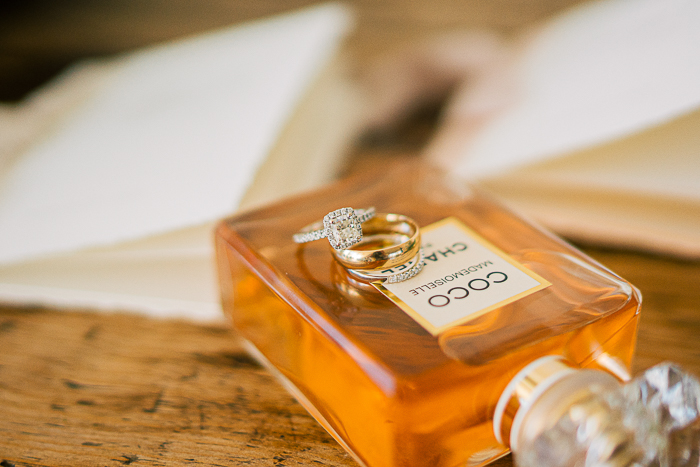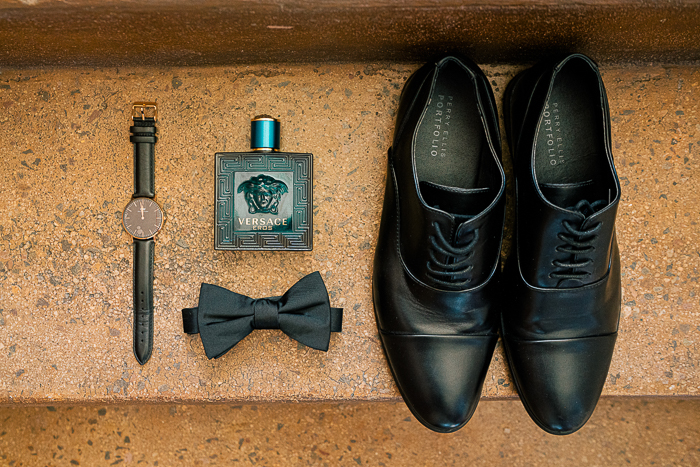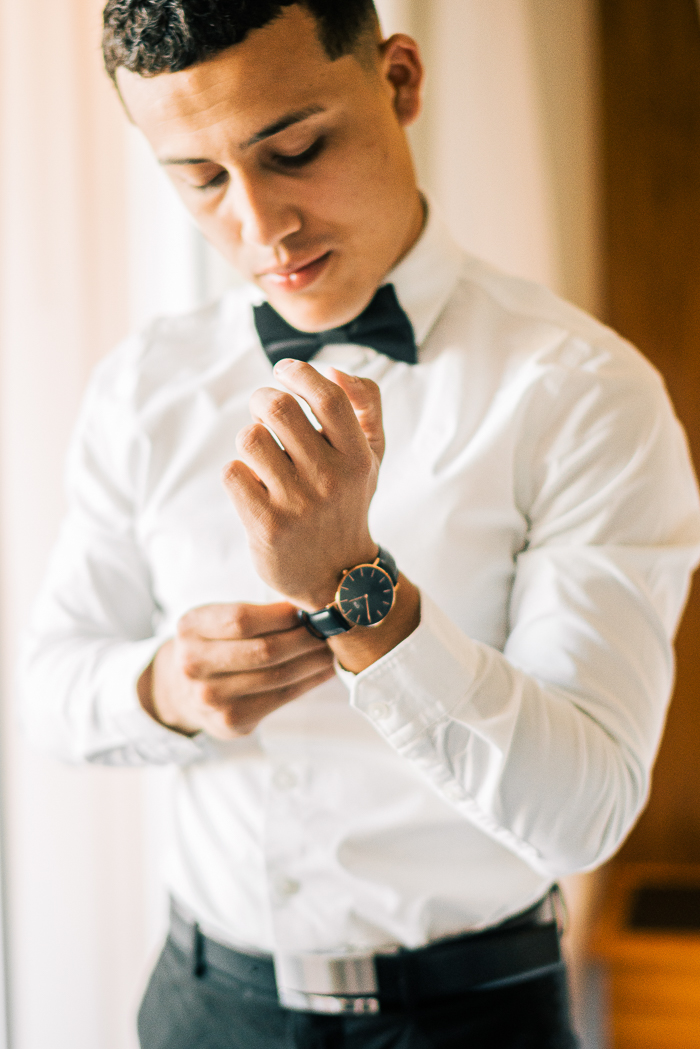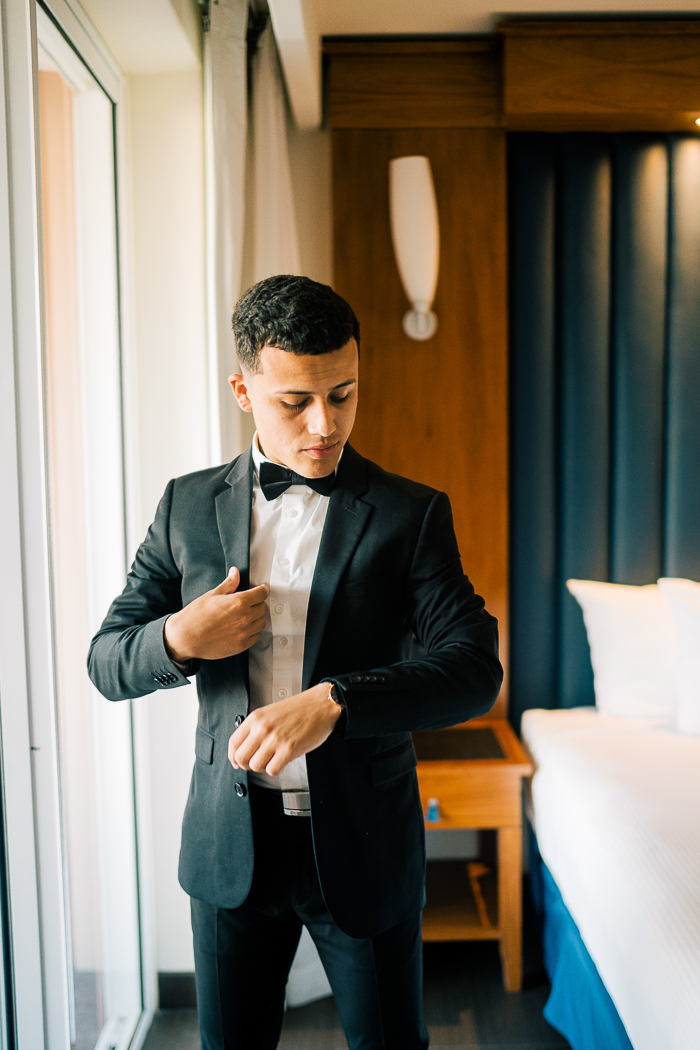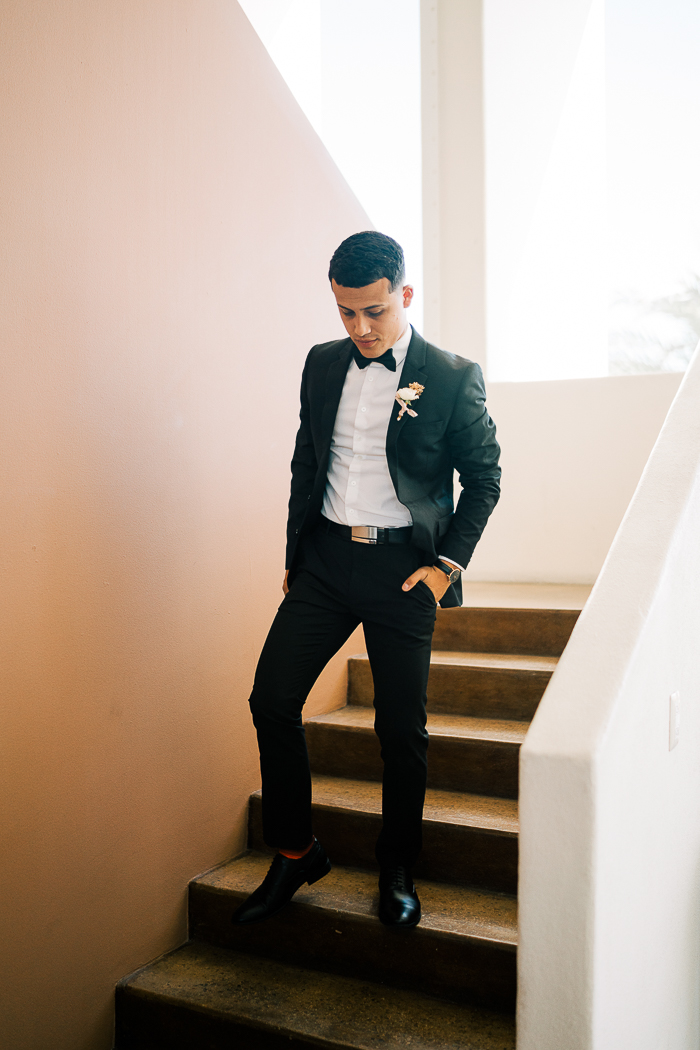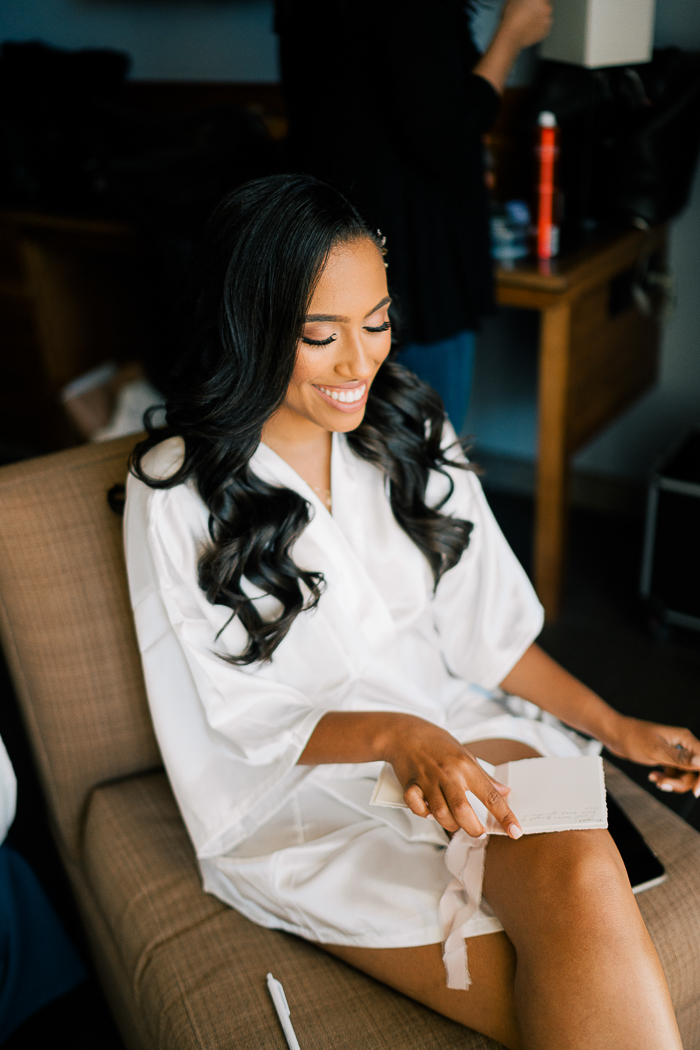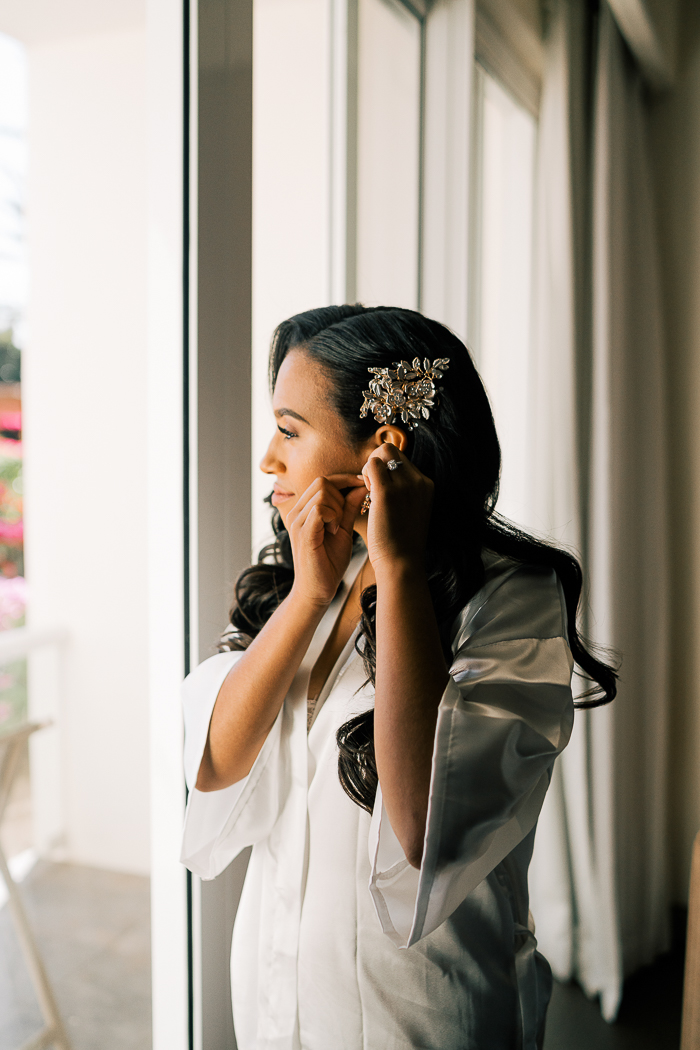 Shop similar hair combs: Floral Bridal Hair Comb ($59); Hand-Crafted Floral Bridal Hair Comb  ($39.99); Gold Clay Floral Hair Comb ($86)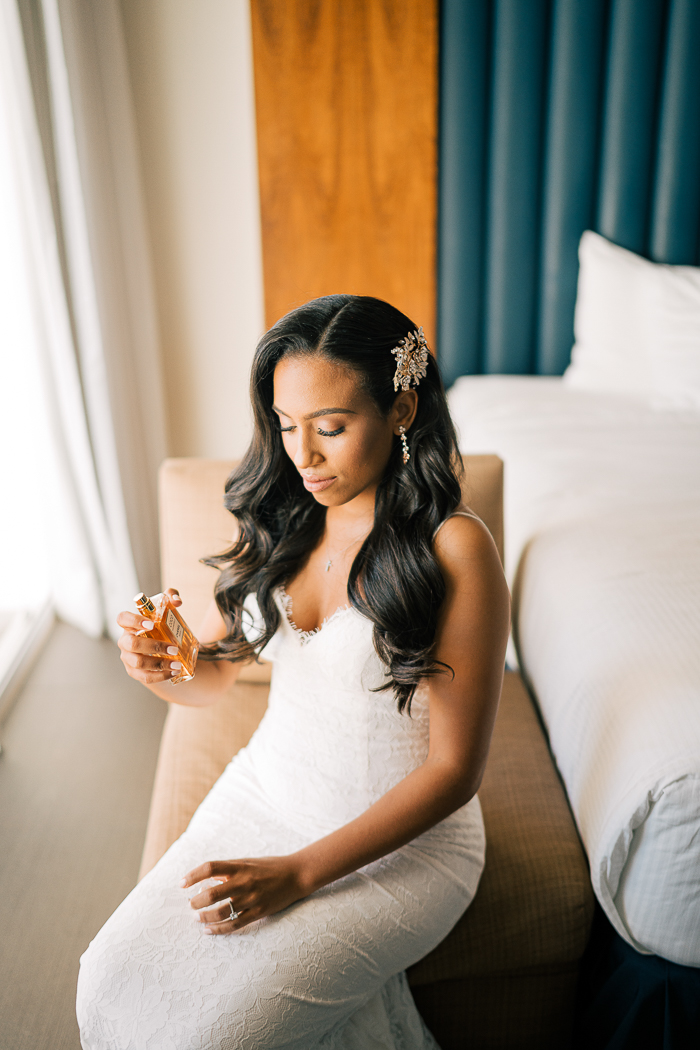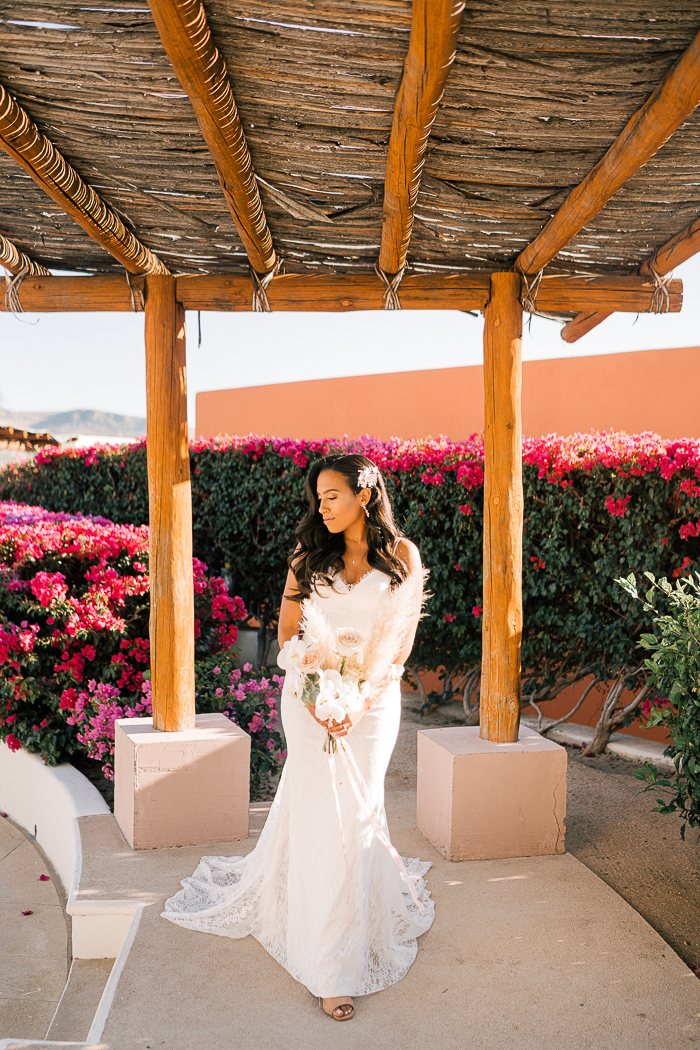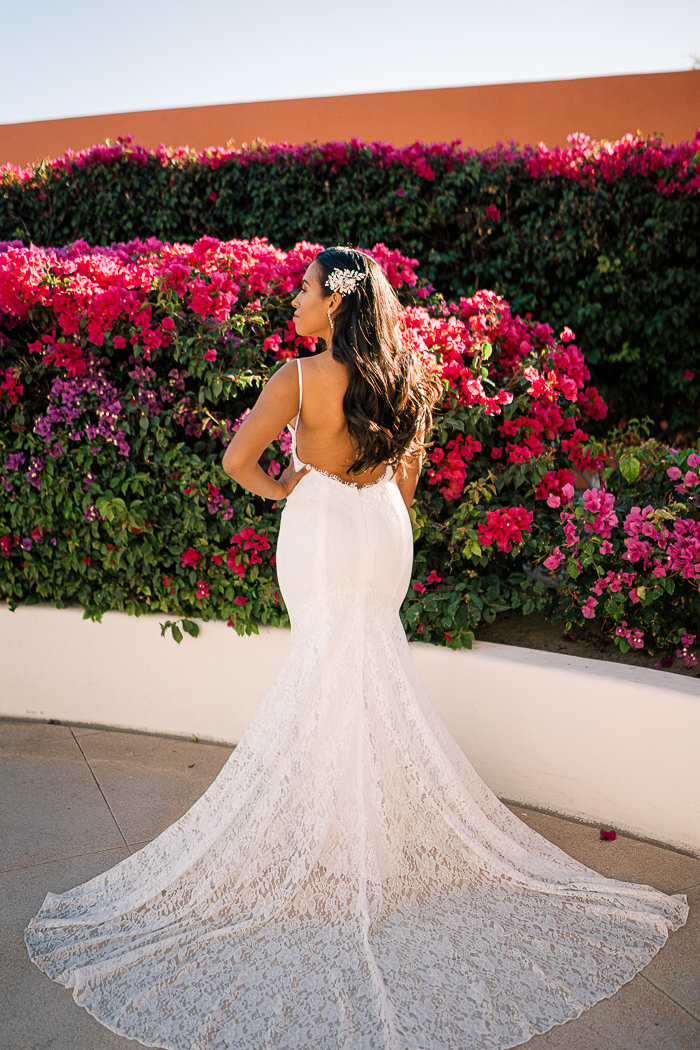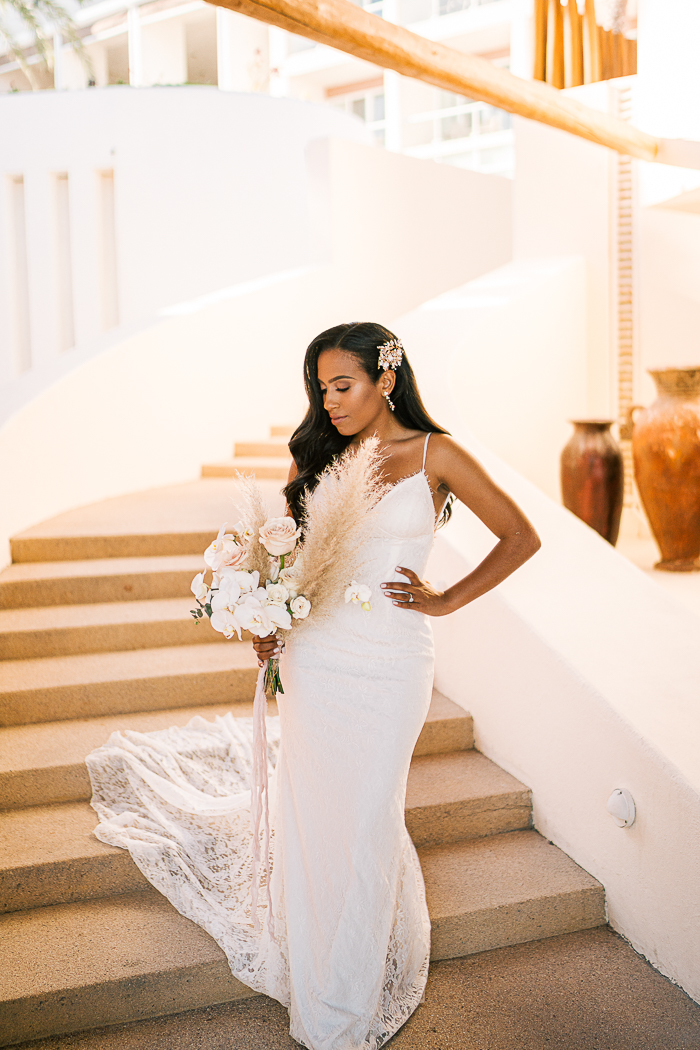 Whimsical Boho Vibes At The Playa Balandra Elopement
Our style was heavily inspired by our photographer Donna, who was living in Mexico at the time. She was very familiar with destination weddings and capturing beautiful backdrops. She recommended that we travel to La Paz, Mexico, home to one of the most beautiful and untouched beaches in the world–Playa Balandra. Surrounding the beach were cliffs that overlooked the entire body of water, and we decided to climb up and exchange our vows at the top of the cliff. The vibe was earthy, boho, and whimsical. Using neutral colors and simple accents, we were able to highlight the scenery of Playa Balandra.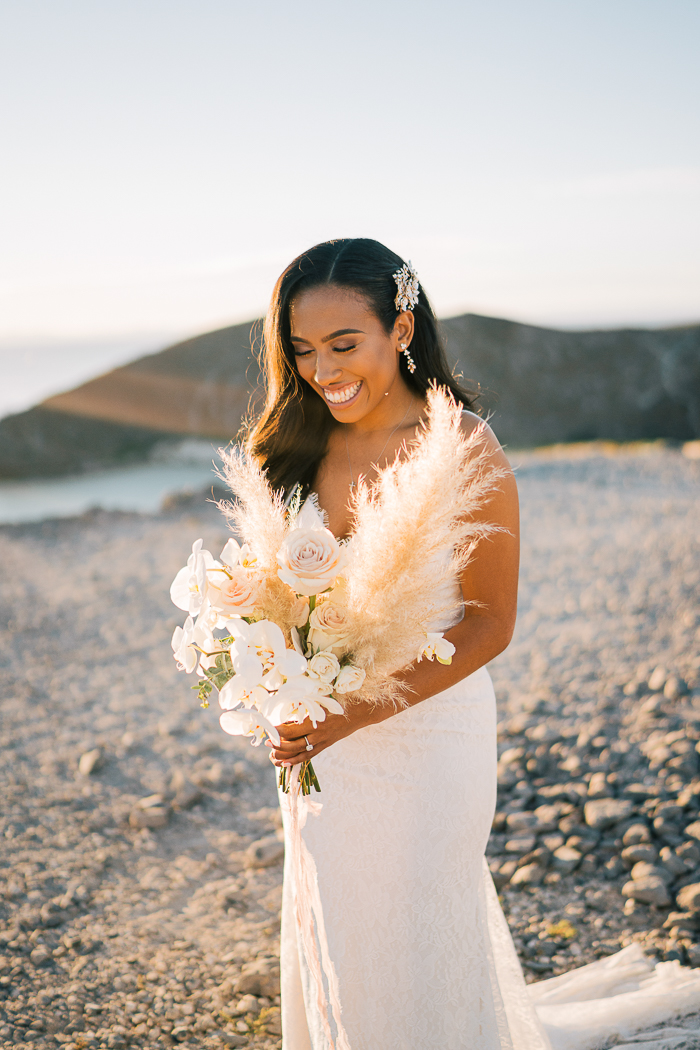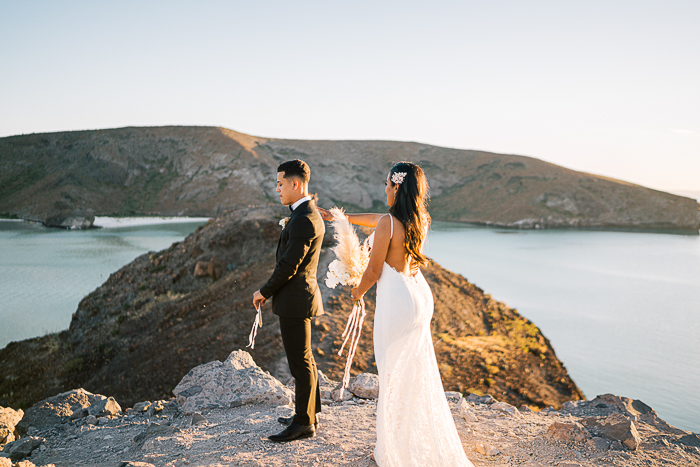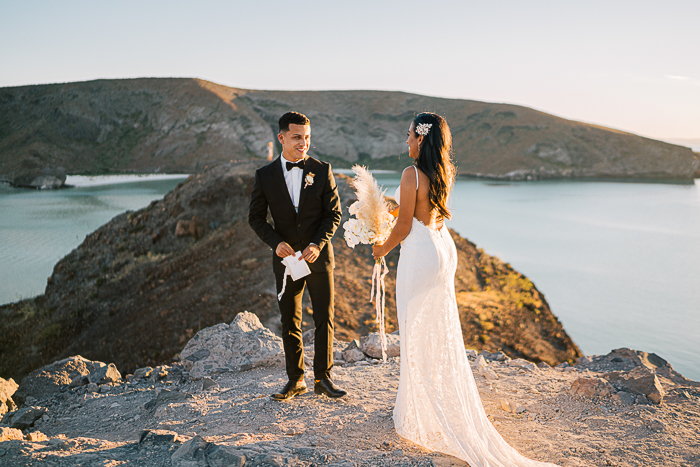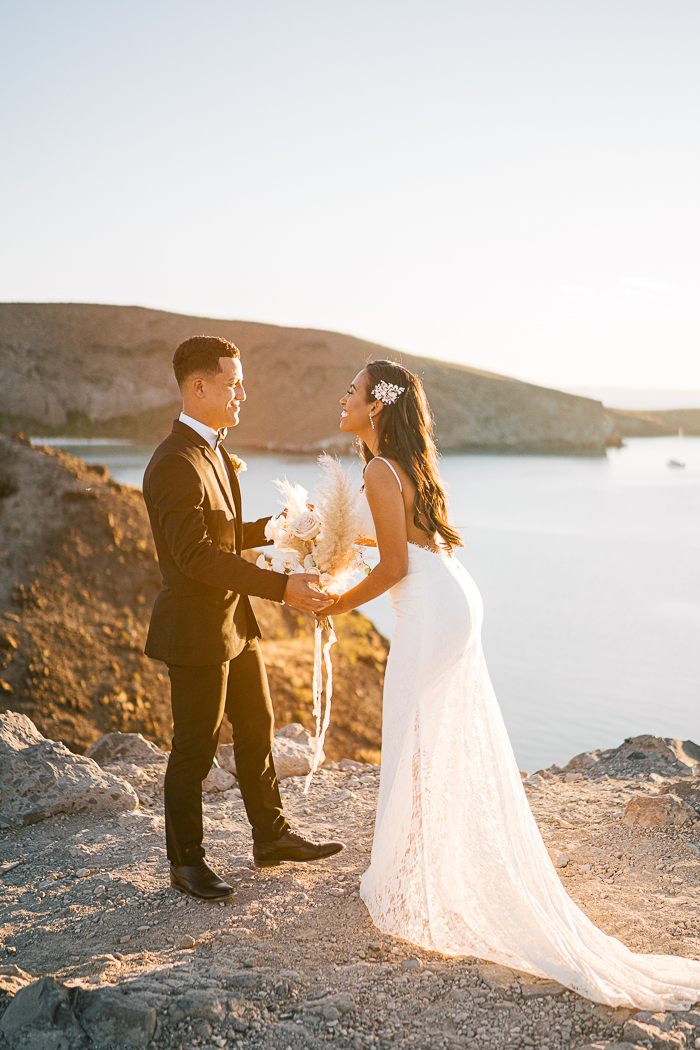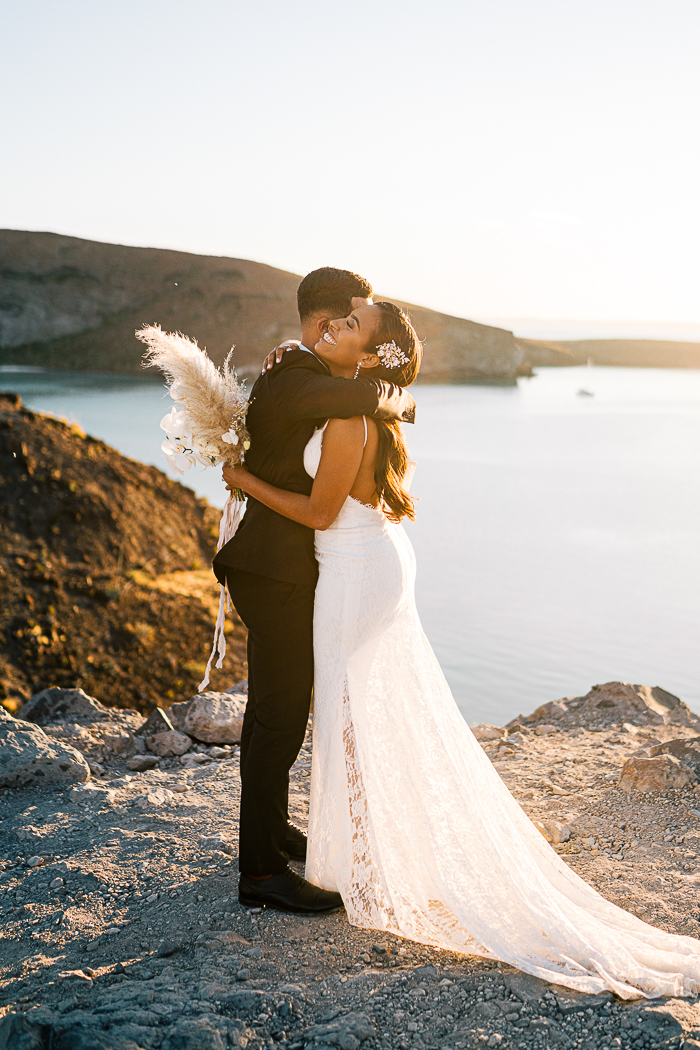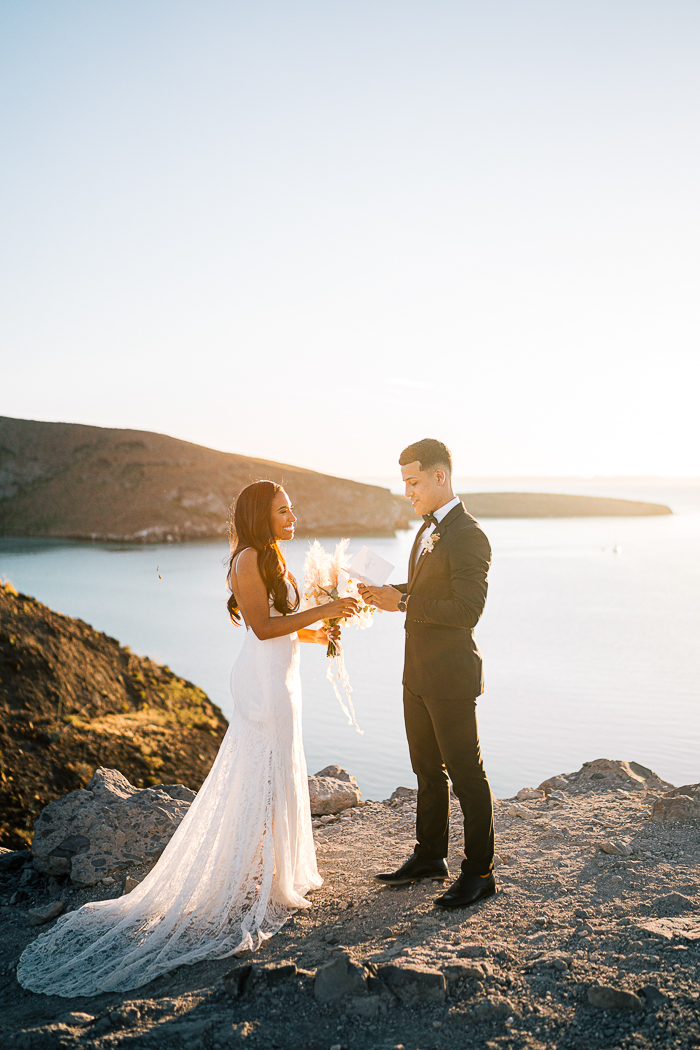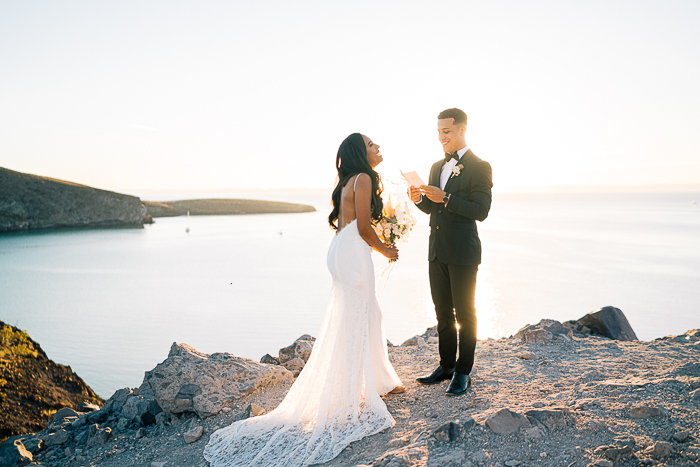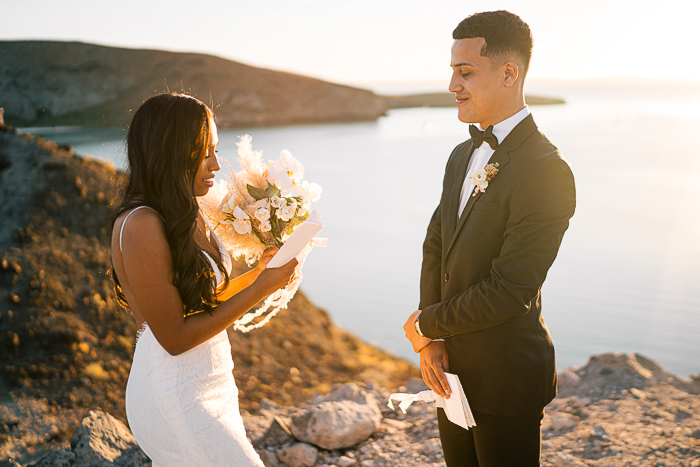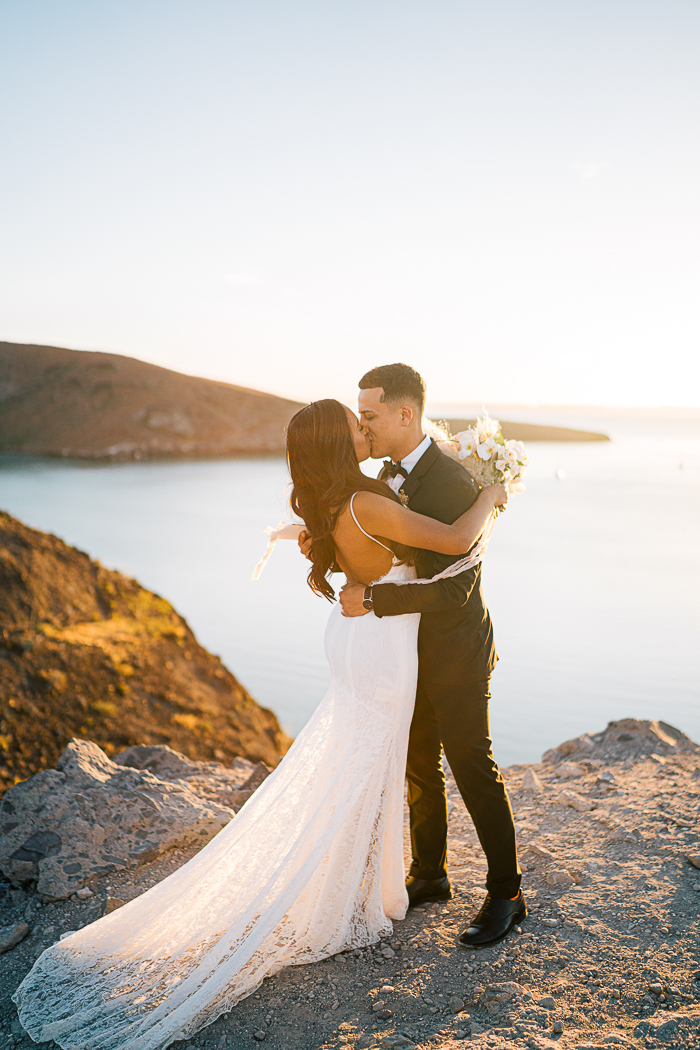 Wedding Advice From The Bride
Take the time to map out what you really want on your big day, not what you think others would like or want. Understand that although there are so many details that go into planning, a lot of it is unnecessary. Looking back, some small things won't matter as much as you thought. However, do not cut corners on hiring your photographer, because it will make or break the experience.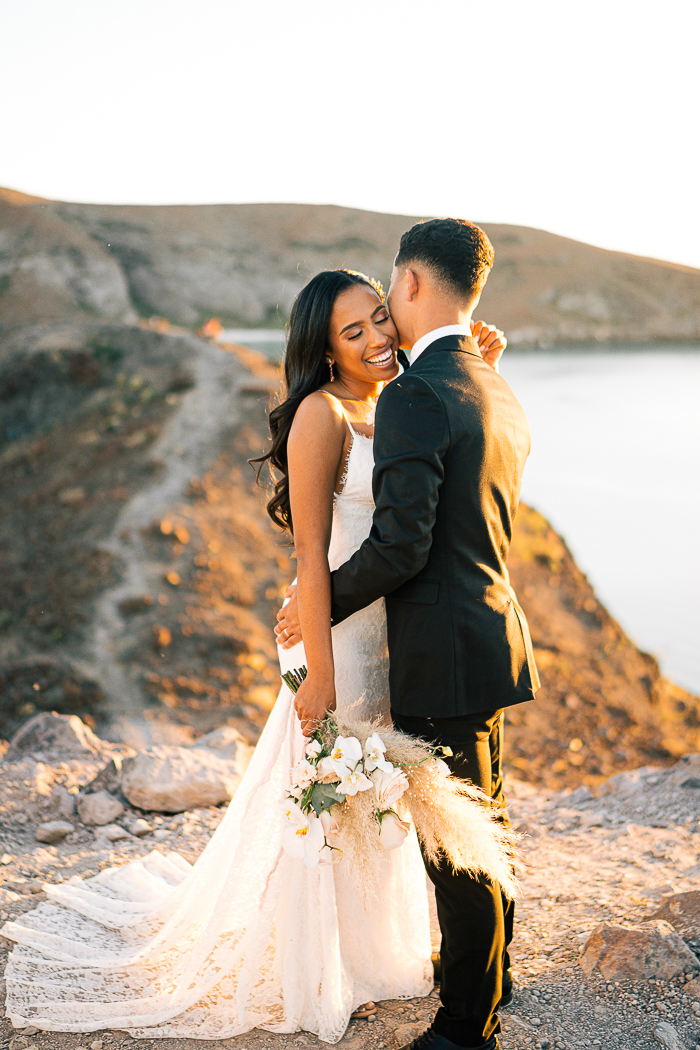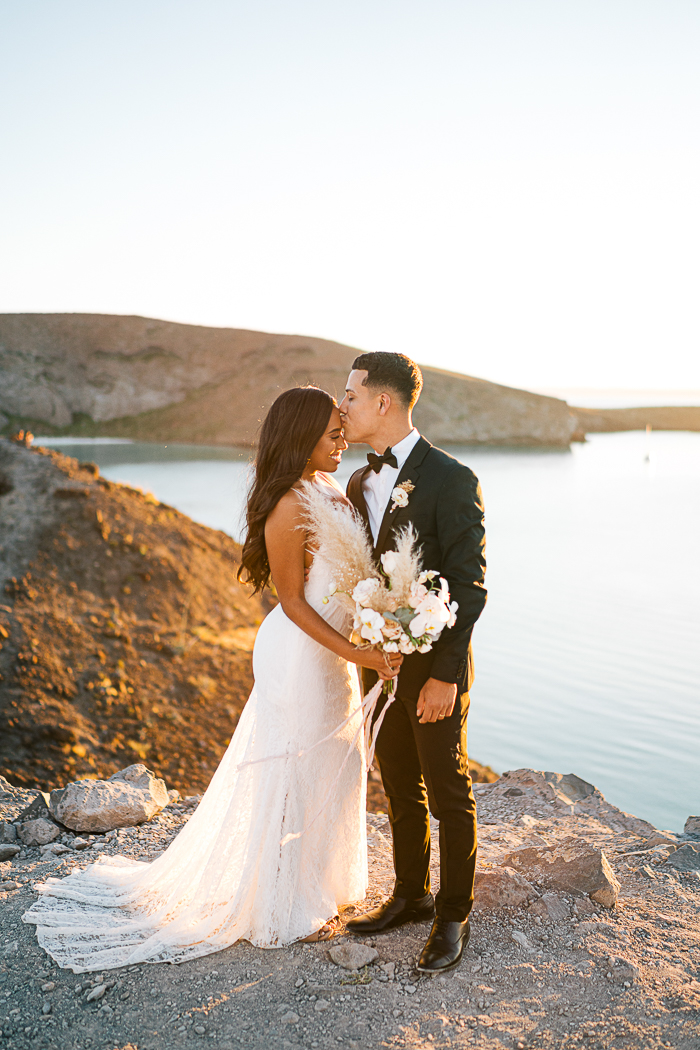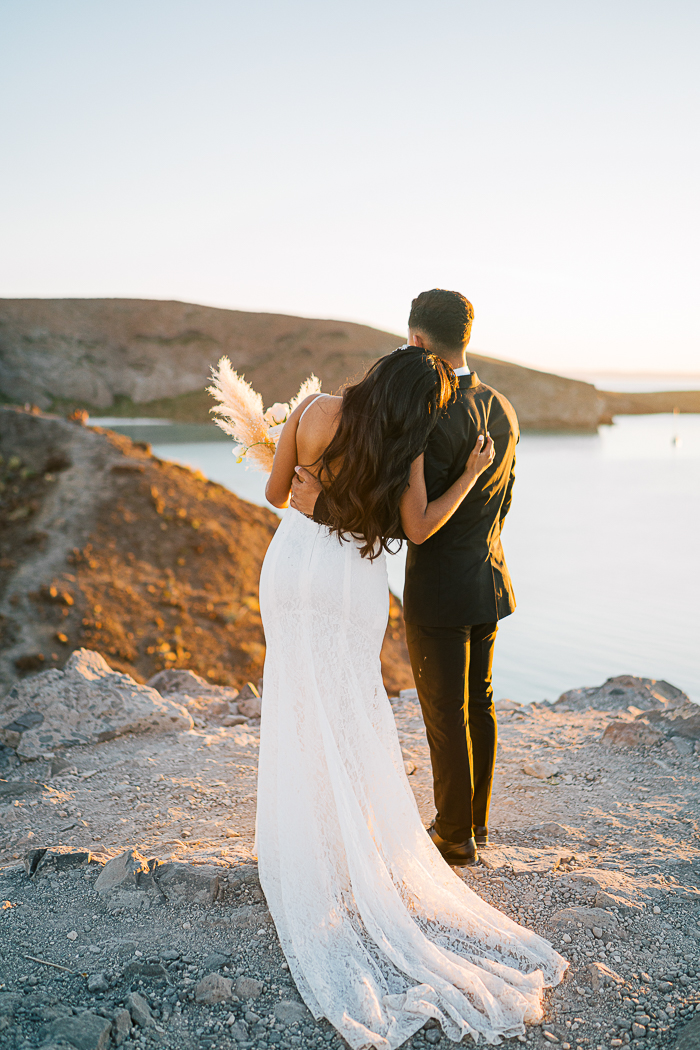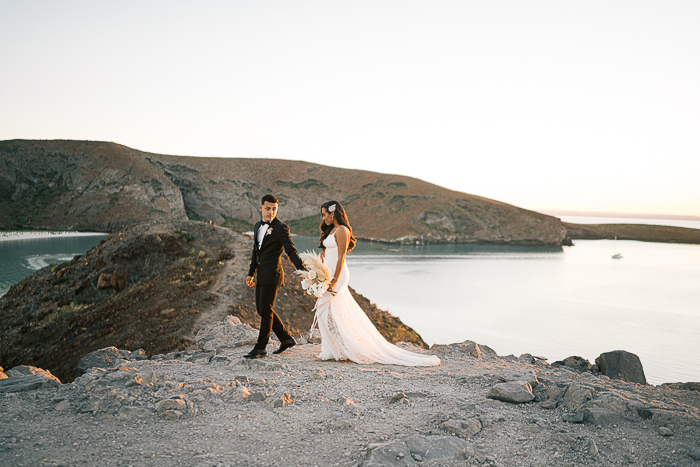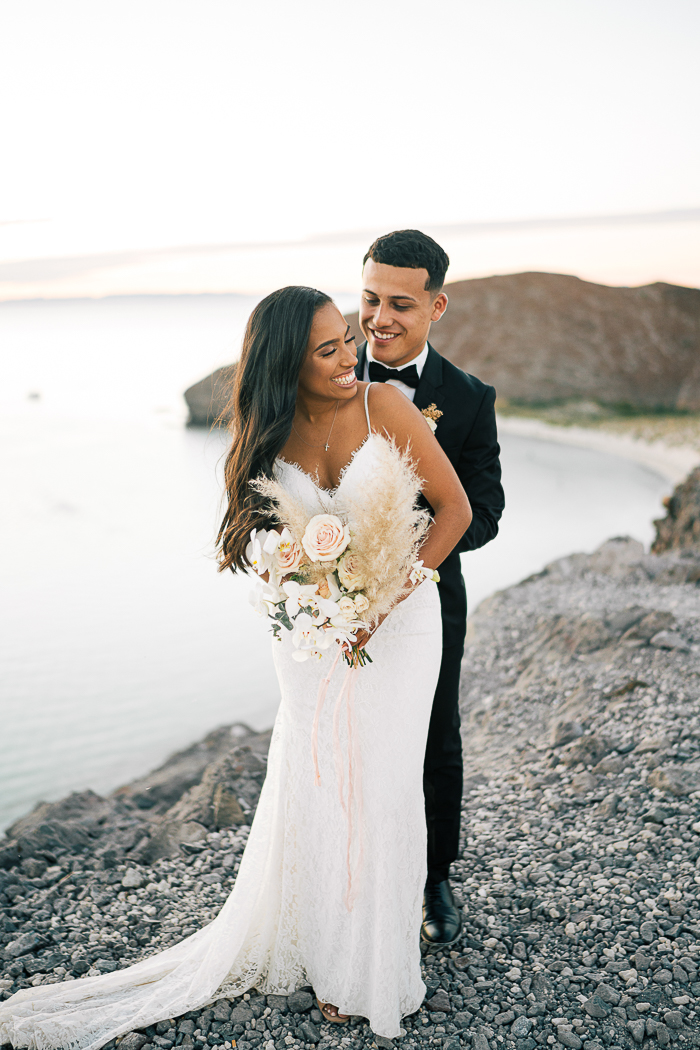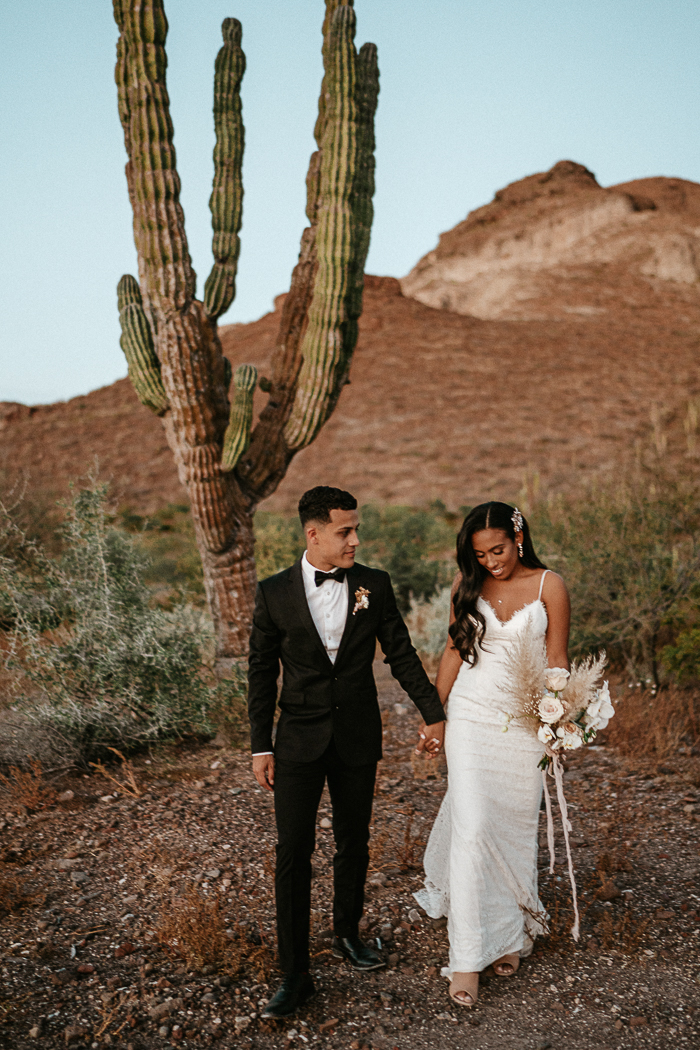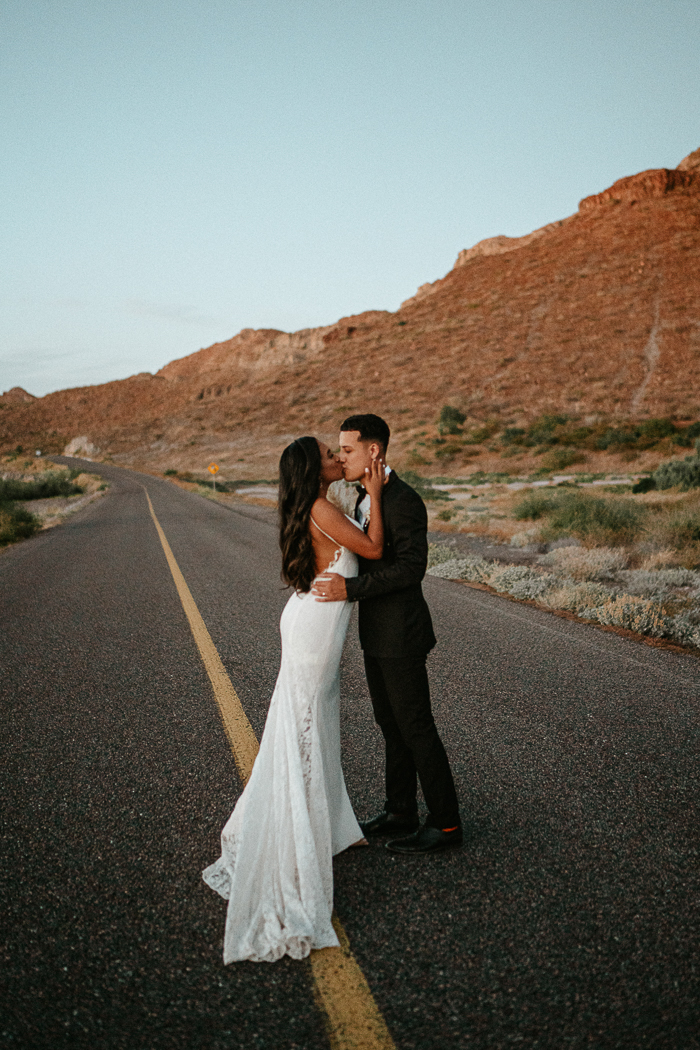 Soaking Up Mexican Culture
Tacos, Tequila, hospitable people, and jaw-dropping views—what's not to love about Mexico? It was a quick sell for me. Especially since our photographers were living in the area and knew it was such an all-inclusive experience. We not only got to enjoy the views on our wedding day, but there were so many fun excursions to do afterward–like swimming with whale sharks!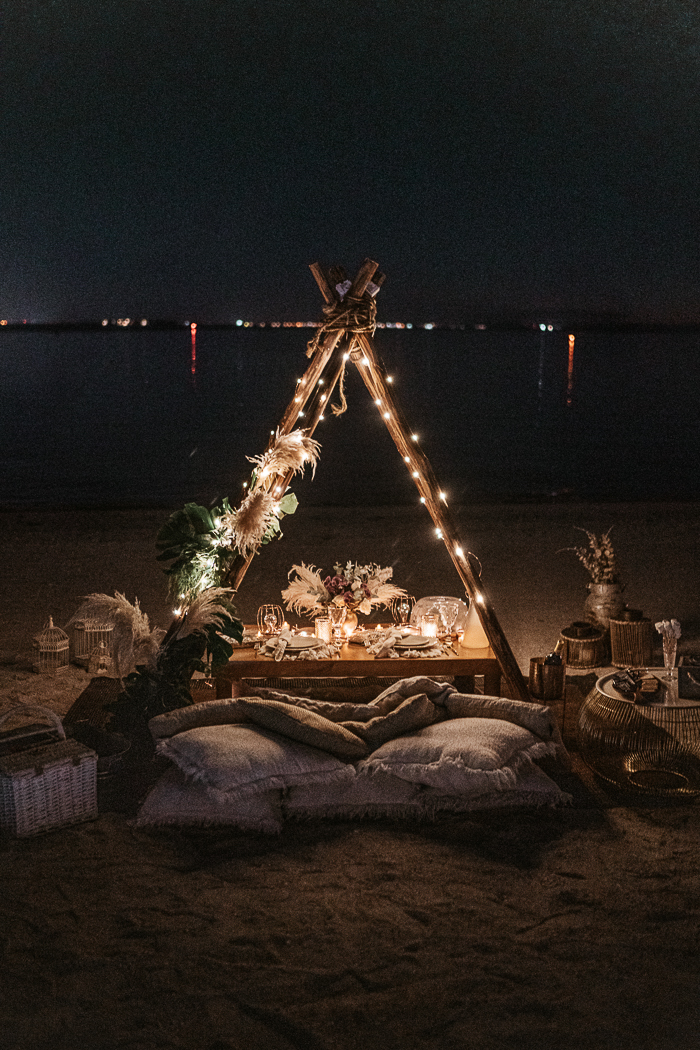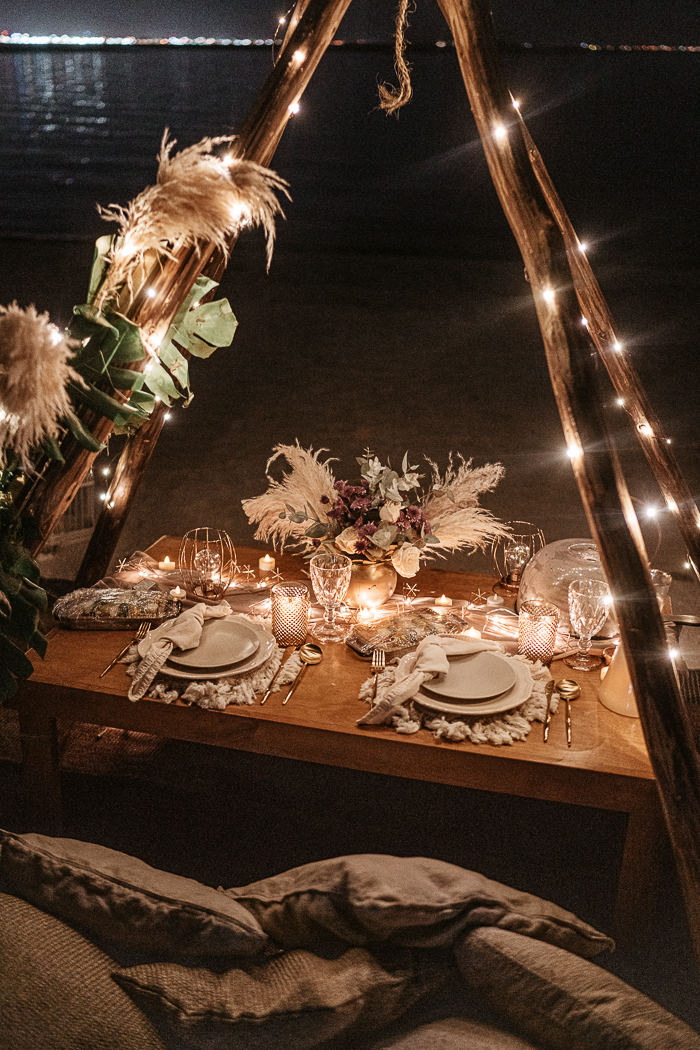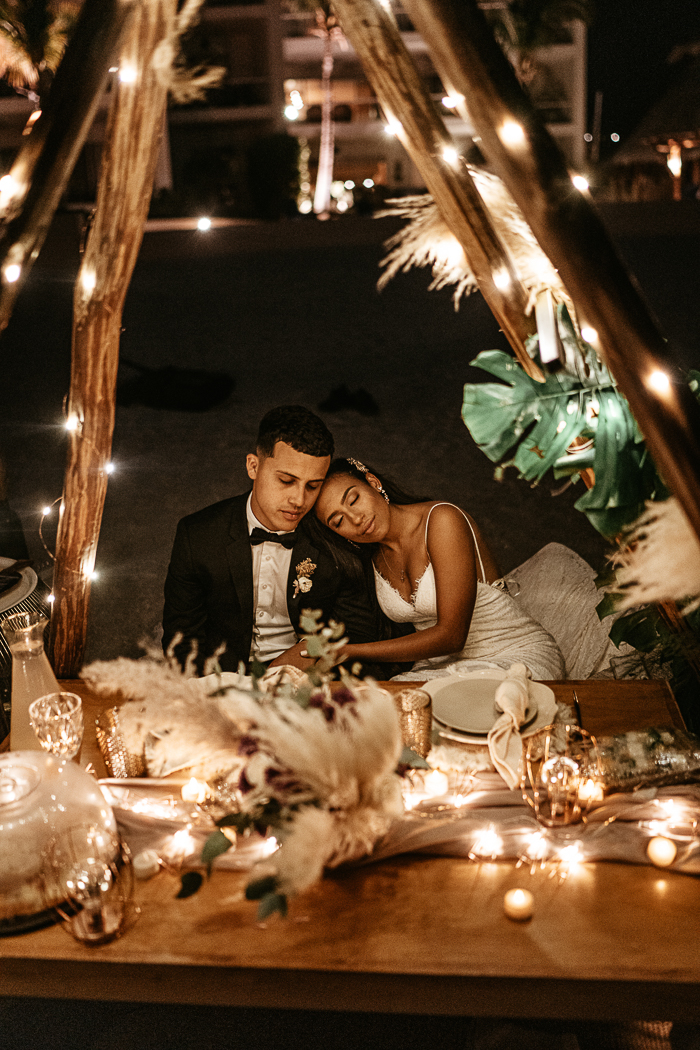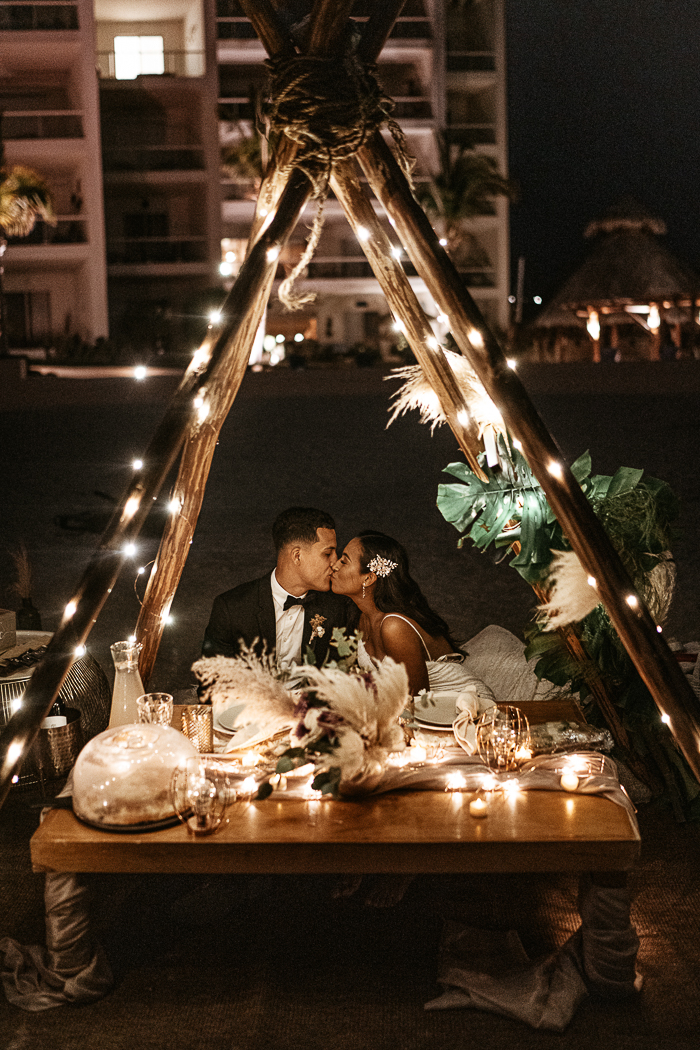 Congratulations again to Evony and Miguel on their Playa Balandra elopement! Junebug member Donna Irene Weddings truly put together magic and captured it beautifully–that's right, she's a double threat when it comes to weddings. To see more of her work, visit her profile in our directory of wedding photographers from around the world!
The post Intimate, Elegant, and Candlelit Playa Balandra Elopement appeared first on .