Getting married is sometimes described as taking your love to new heights. For some couples, this means literally new heights. Bianca and David's helicopter elopement in Alaska was just that. After their wedding was canceled multiple times due to the pandemic, the two opted for an adventurous Seward elopement that can be summed up in one word–epic.
Despite the hiccups during pandemic wedding planning, the day turned out beautifully with the help of their photographer Donna Irene Weddings, who doubled as their wedding planner. From the emotional vows to an elopement picnic complete with a wedding cake baked by the bride, this elopement is the perfect example of how incredible a day can be–big or small–when it revolves around you as a couple and everything that you love.
We know that you may not be convinced to ditch the big wedding for a mountaintop elopement yet. But after one look at these beautiful images you'll be booking flights to your dream destination. 
Donna Irene's Experience Shooting Their Special Day
We flew into Anchorage and then drove to Seward, a small town on the coast of Alaska. Bianca and David stayed at Windsong Lodge, got ready in their cabin, and did their first look in the forest on the property. Bianca was on the Great American Baking Show and even brought her own cake on the plane and decorated it on the spot with extra blooms from the florist!
In the evening, we took off on our helicopter tour with Seward Helicopters and were instantly blown away by the rugged mountain peaks all around us. We made our first landing on a snowy mountaintop that no one had ever been to before, and it all felt too beautiful to be real. We explored the peak and just took in the views and shot photos before heading to our second landing. 
Once there, the helicopter crew set up their sunset picnic while they exchanged their vows on a grassy cliff. They exchanged their vows and rings, said I do, and then popped champagne. Then they shared a drink and the cake the bride had made on the picnic setup they brought themselves!
The Couple:
Bianca and David
The Wedding:
Seward, Alaska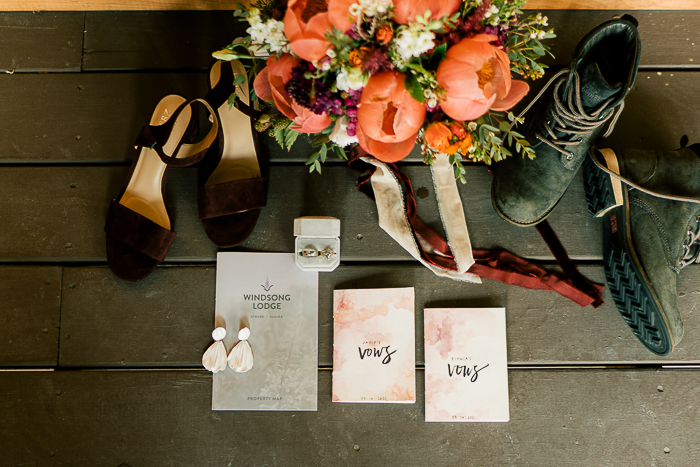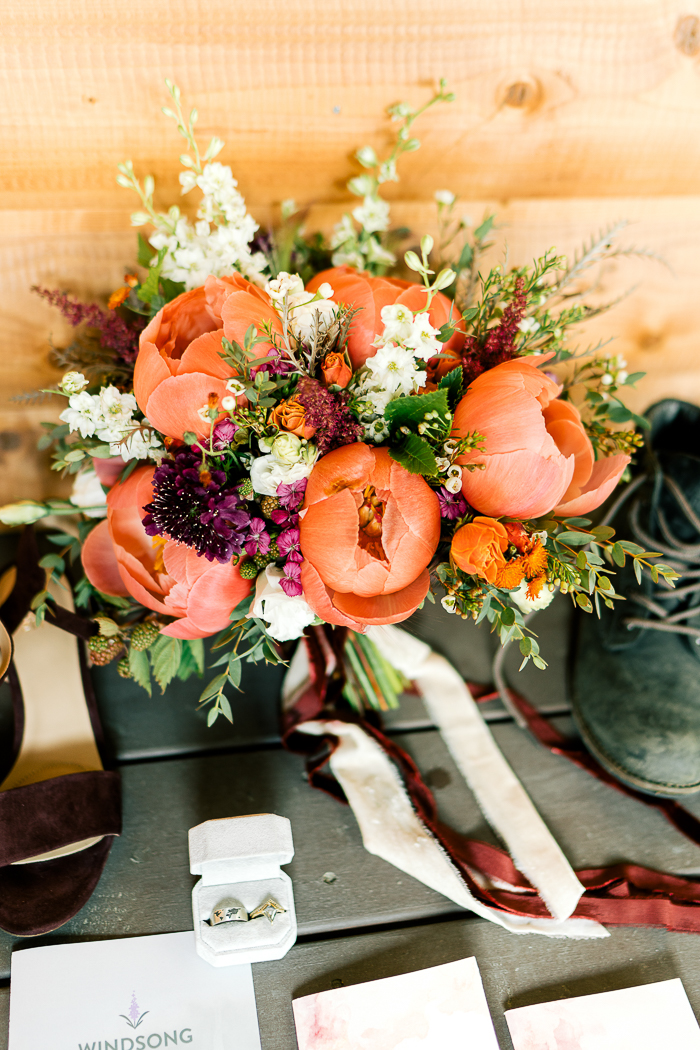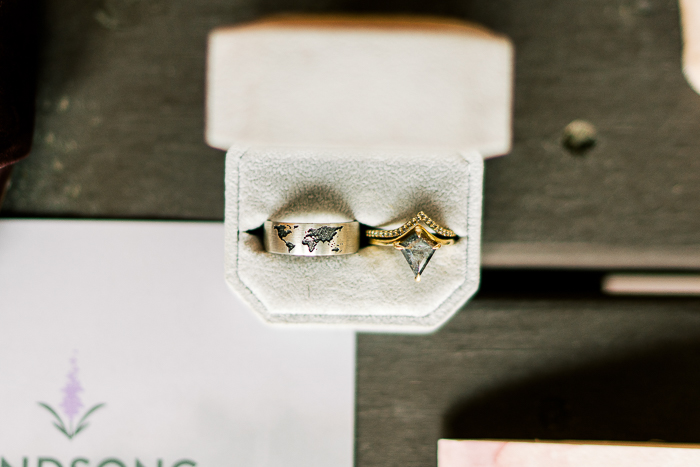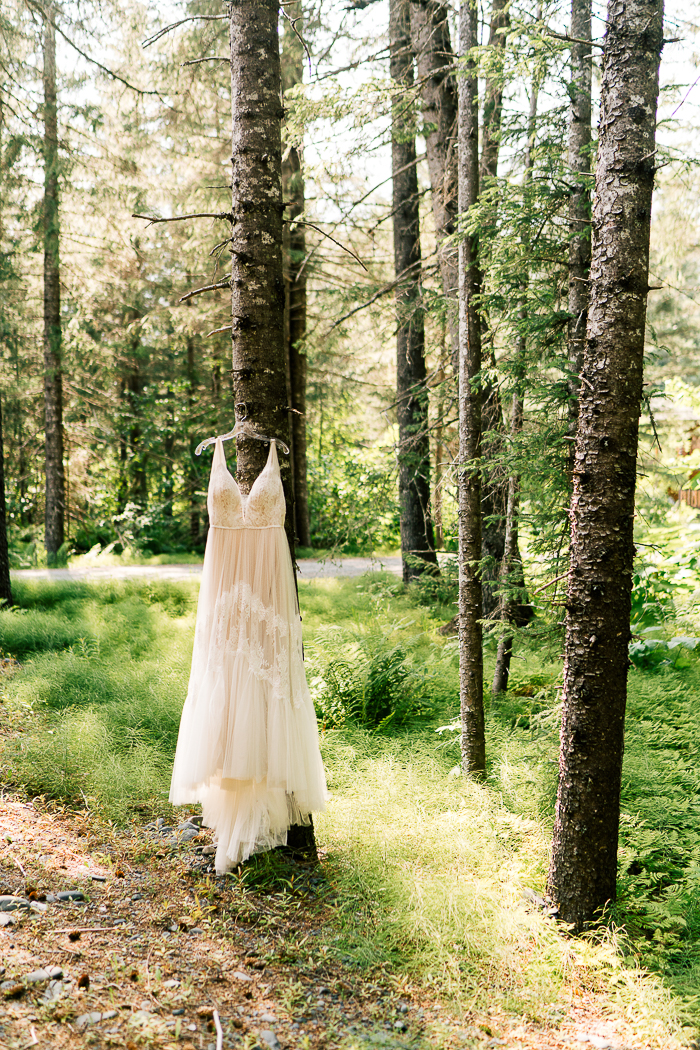 Why A Helicopter Elopement In Alaska
Planning a wedding during a pandemic is stressful. We had to cancel our large wedding events on two separate occasions, which caused a lot of friction but ultimately led us to an incredible experience eloping in Alaska.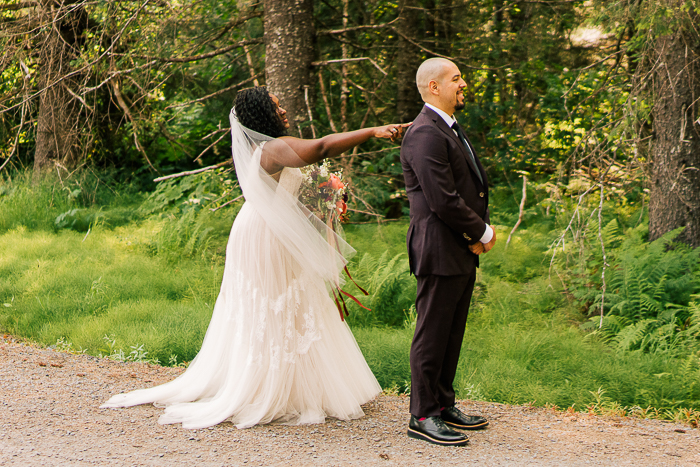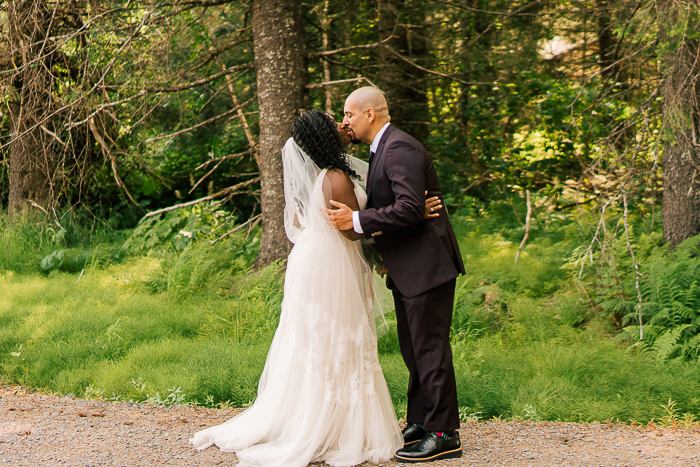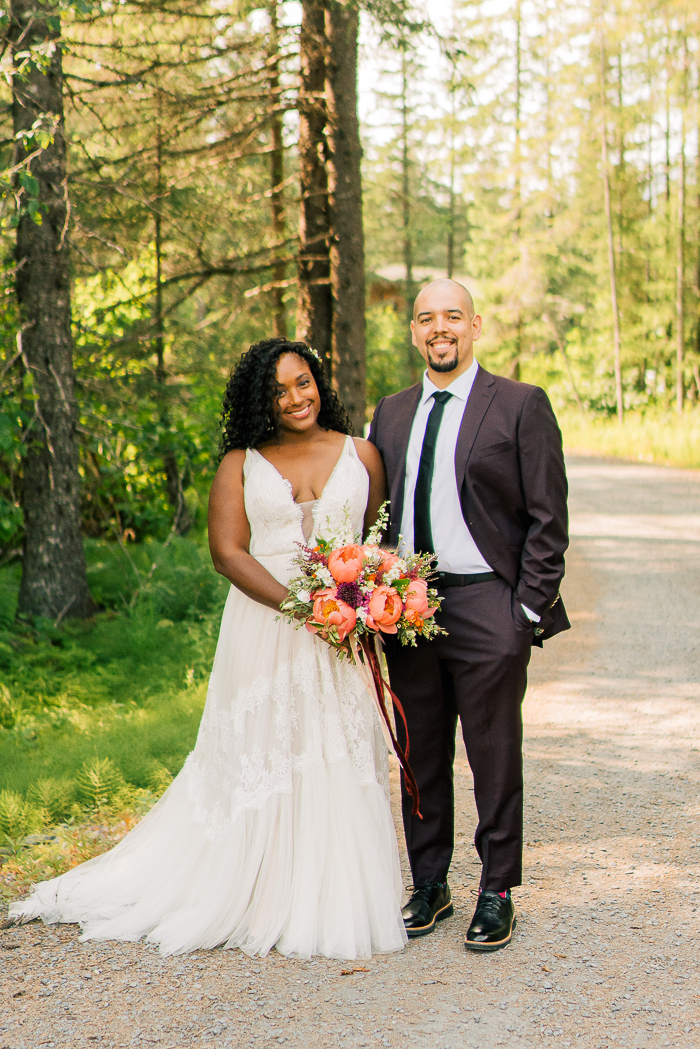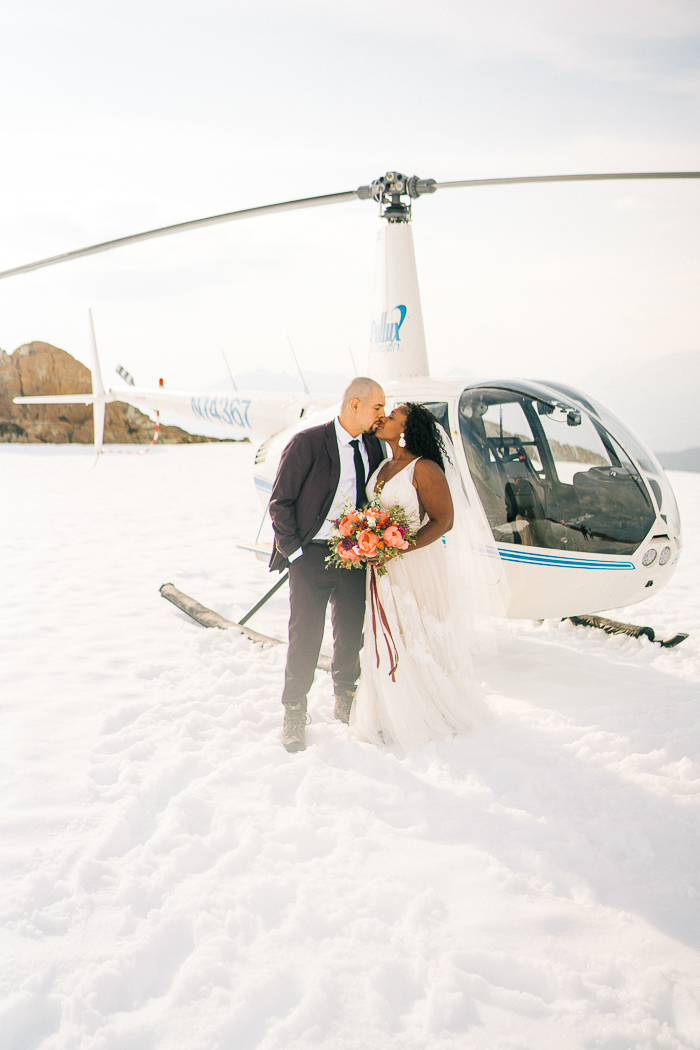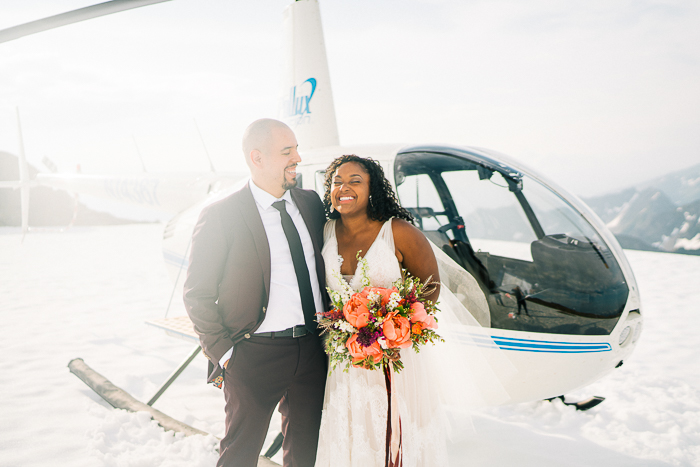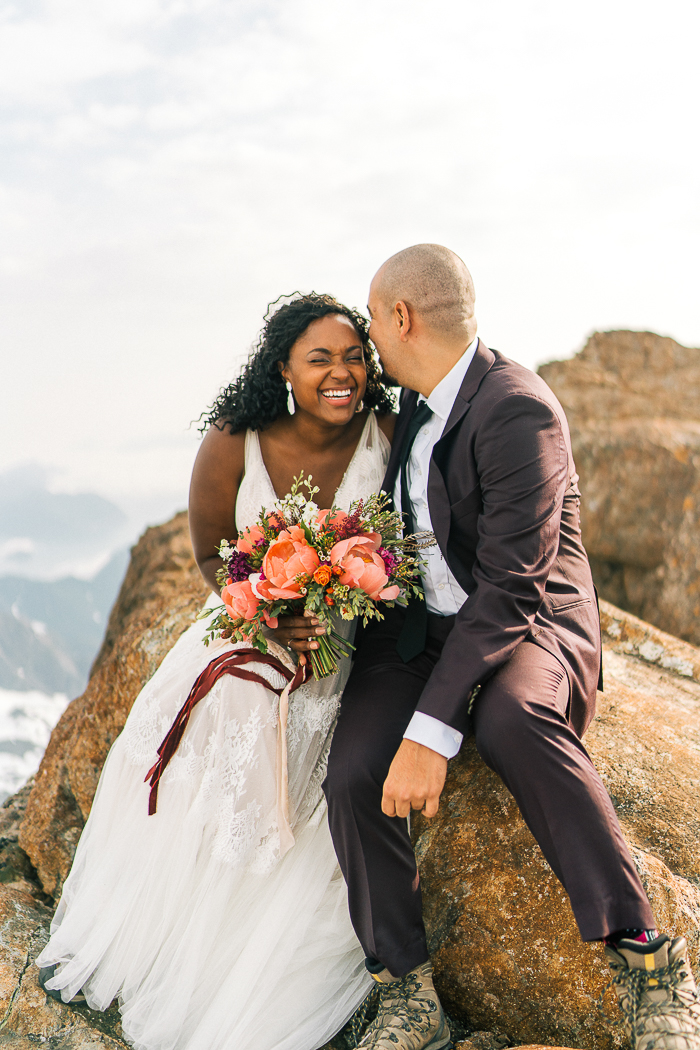 A Memorable Helicopter Ride
Easily the most memorable part of the day was stepping off of the helicopter and arriving on our remote mountain top. As we left the helicopter we knew that this would be the place that commemorated our love. The spot was remote, peaceful, magical, and majestic all at the same time. The snow was untouched, the sun was shining, and the air was crisp and pure. Everything about the scene was so calming and beautiful. We paused for a moment to take it in. We're so thankful that Seward Helicopters scoped this location specifically for us!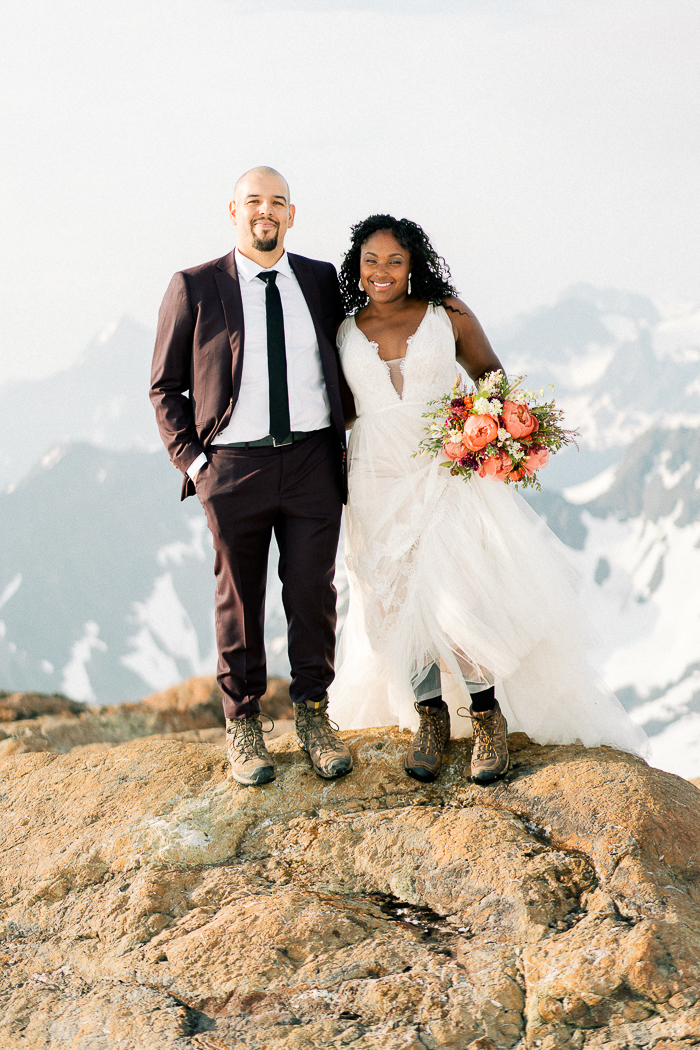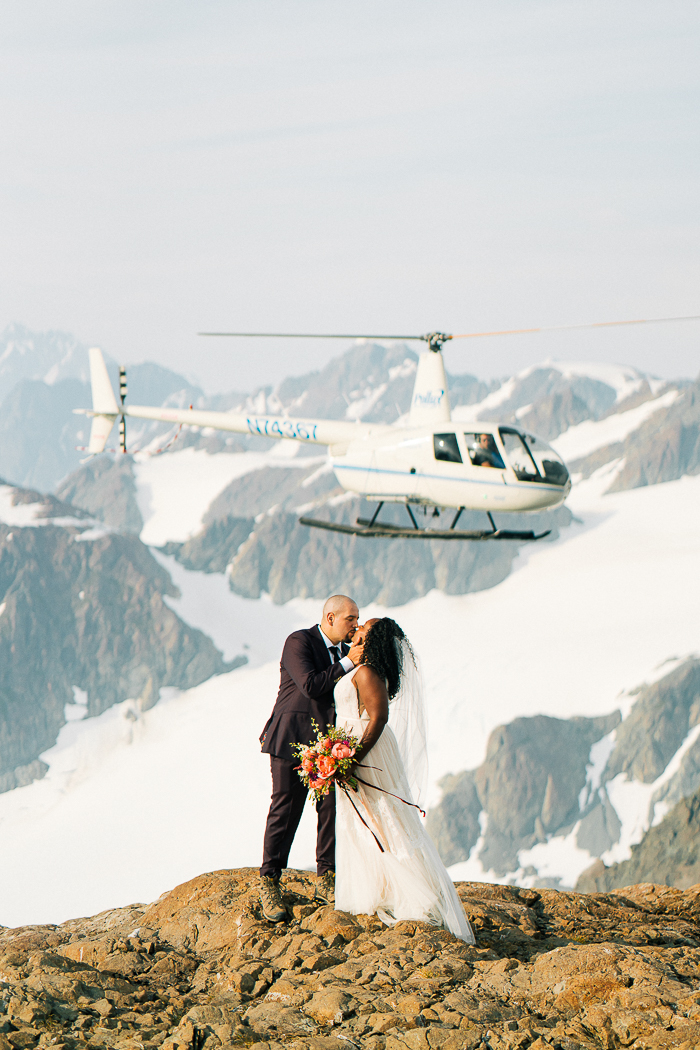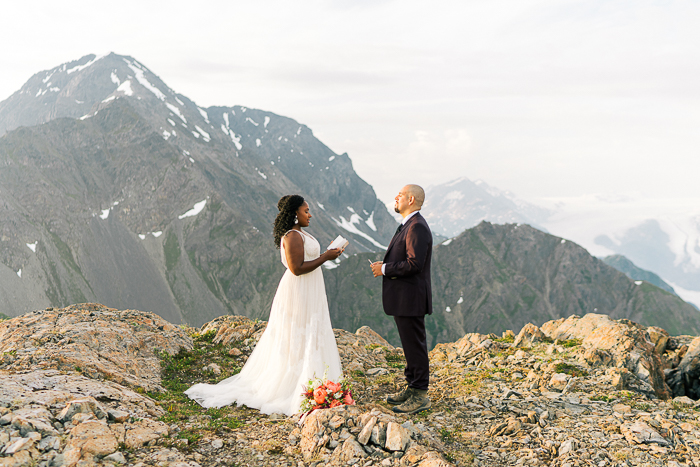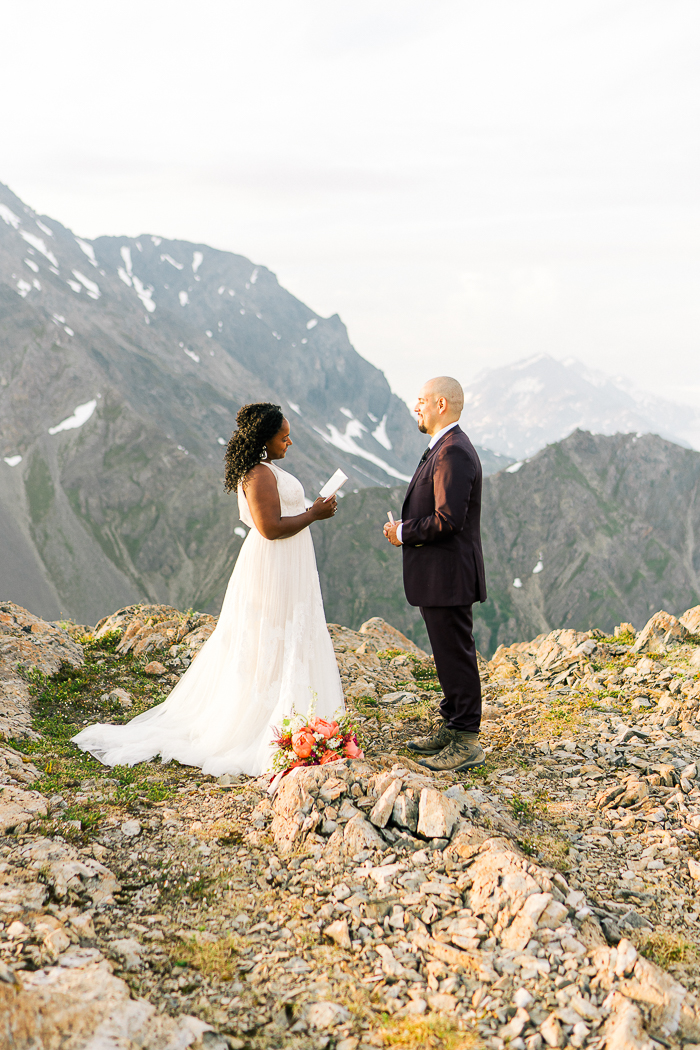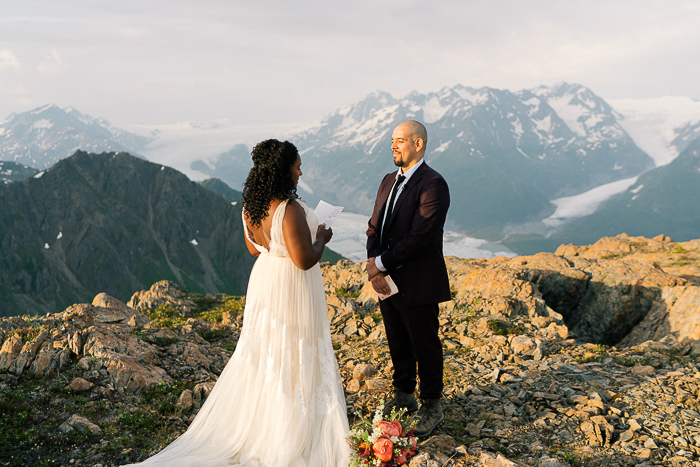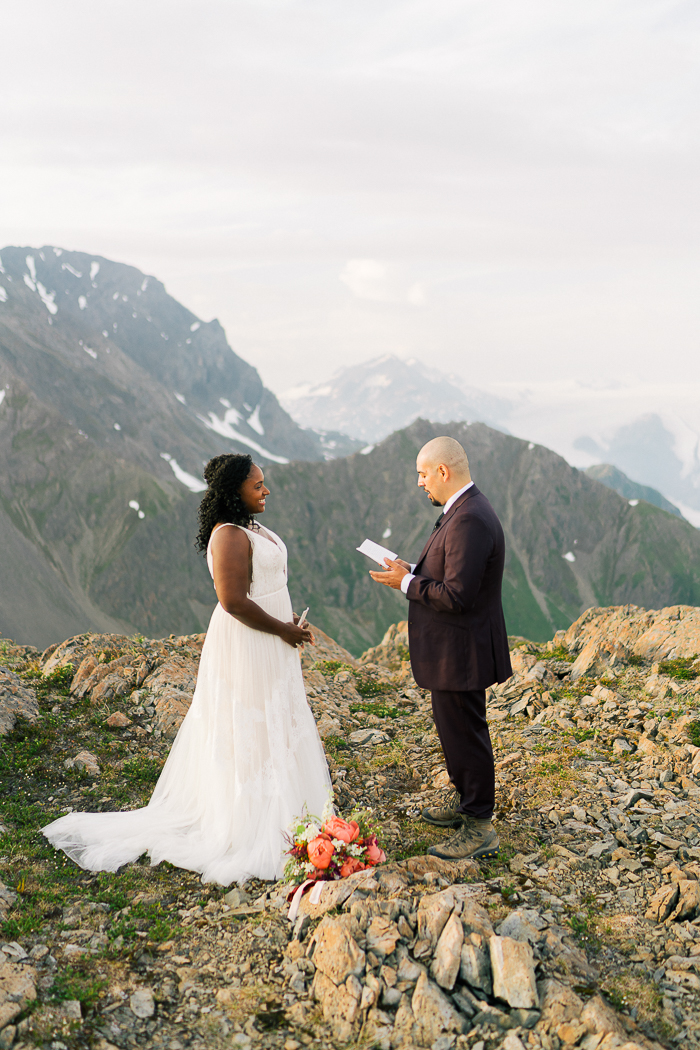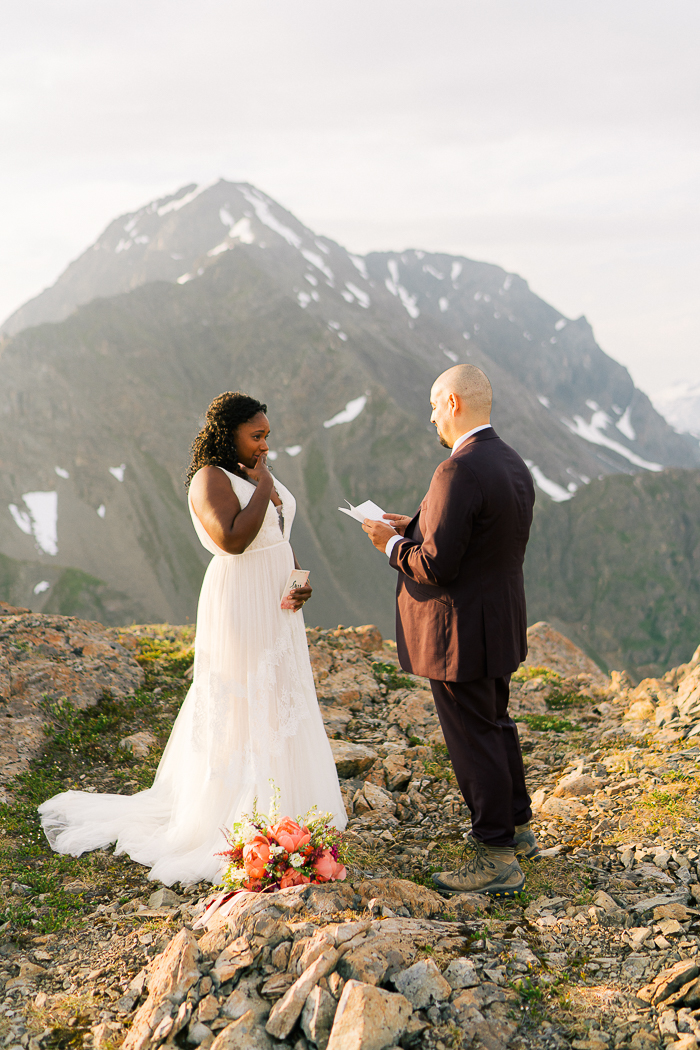 Including DIY Touches To The Day
Bianca is a designer and baker, so she ended up having lots of fun pulling together different elements for our day. She made her polymer clay textured earrings, our watercolor and hand-bound vow booklets, the picnic set up, and our delicious wedding cake.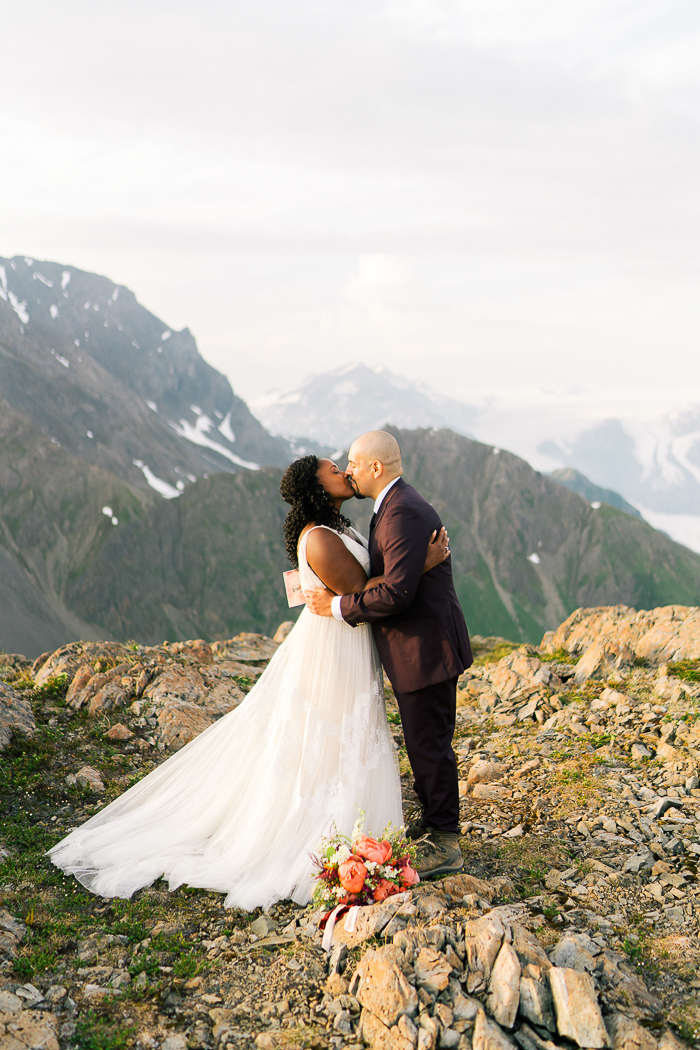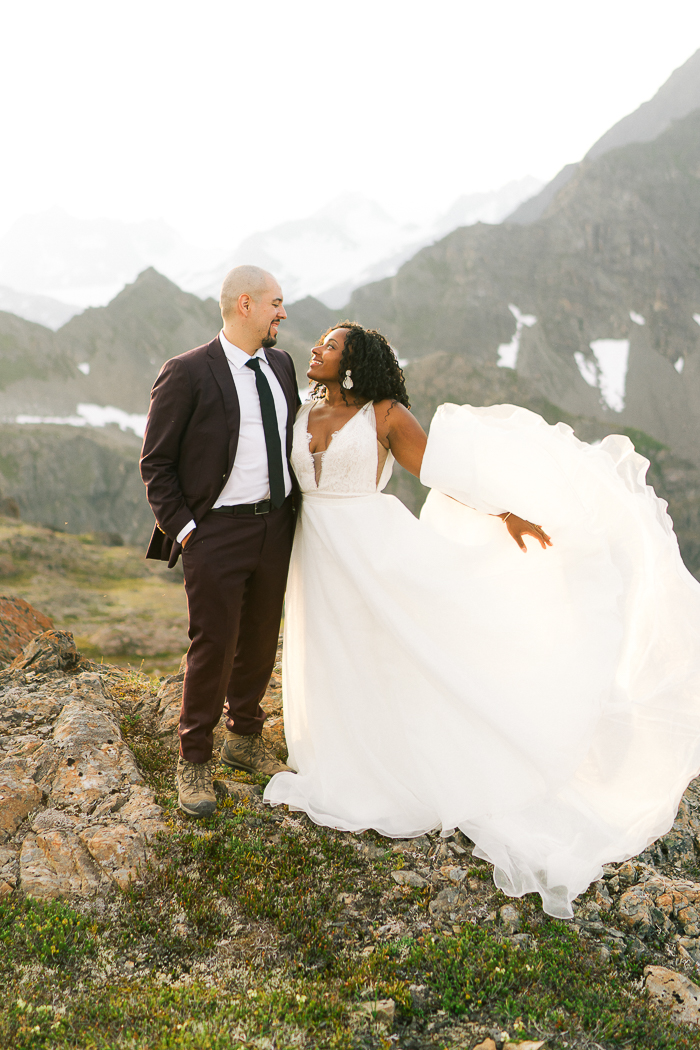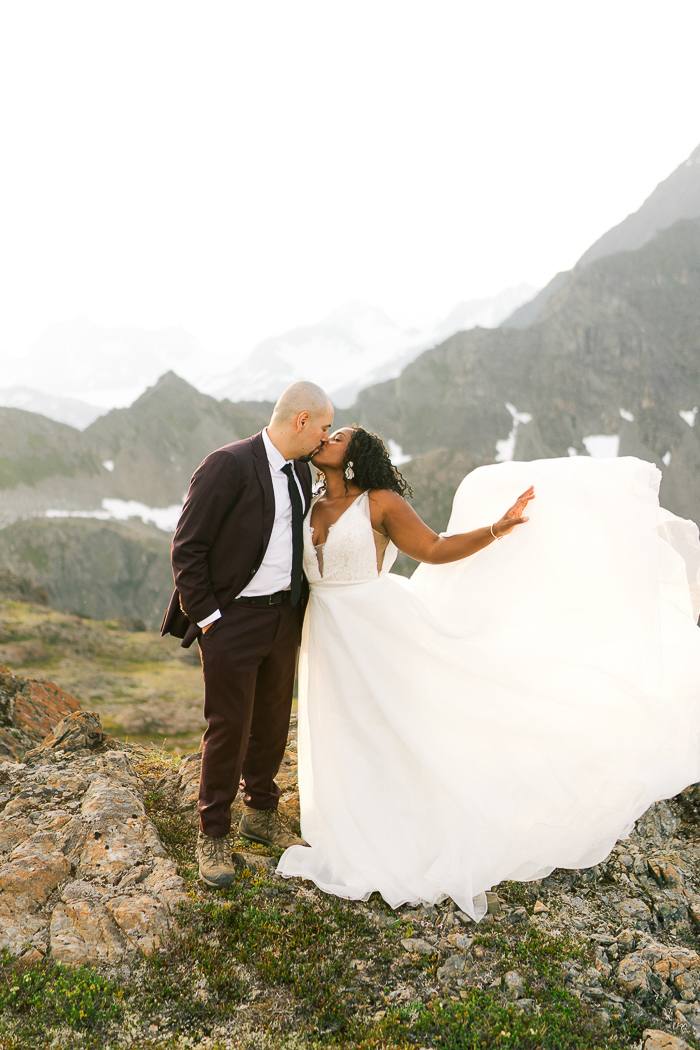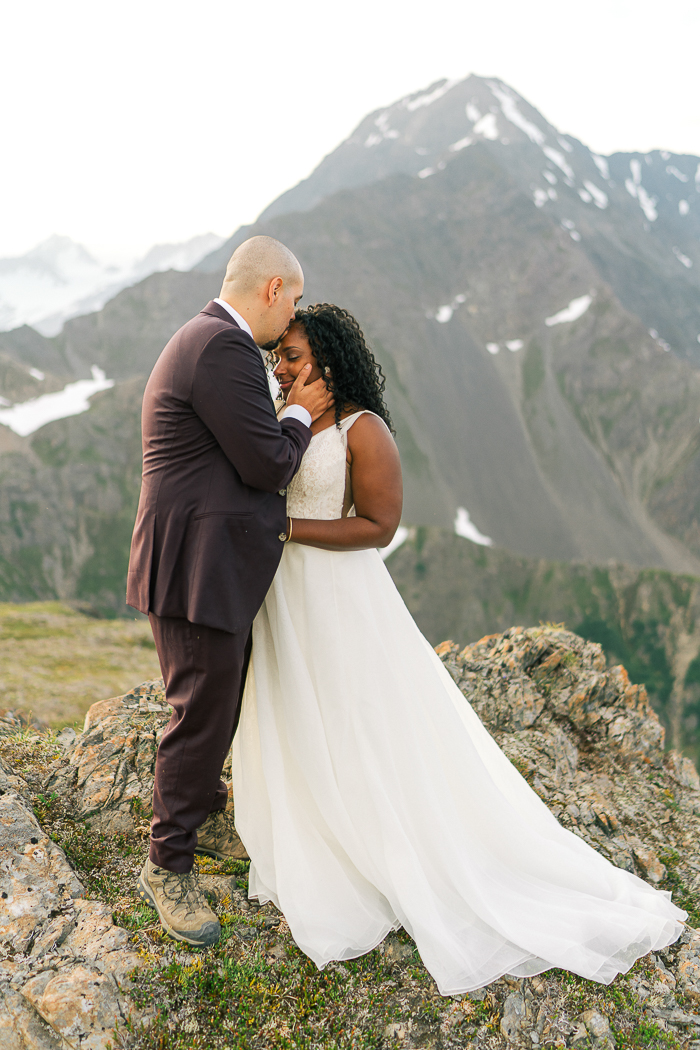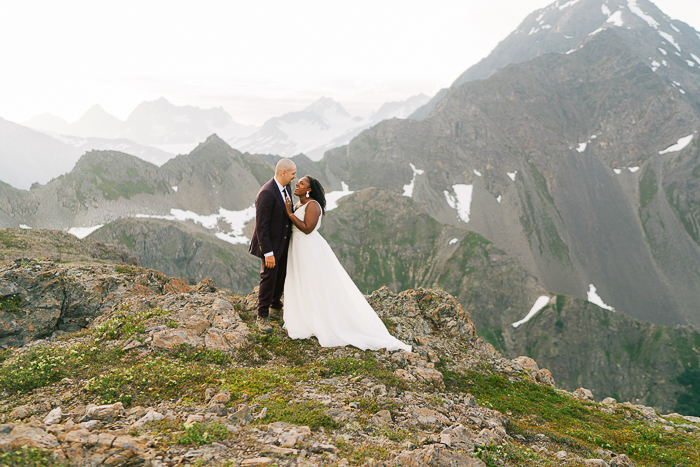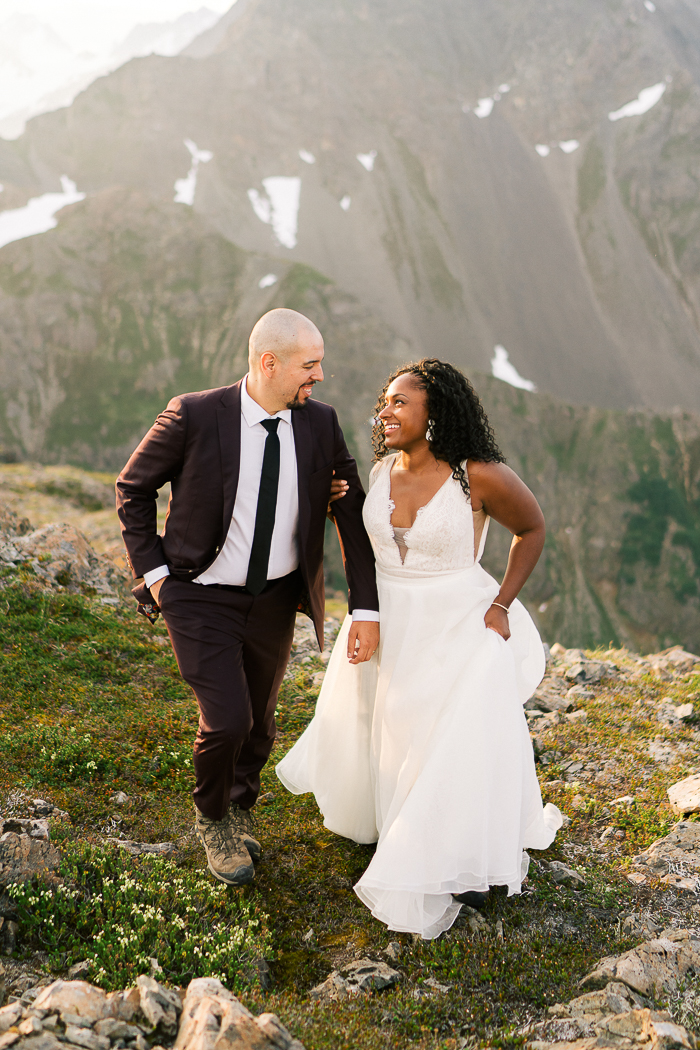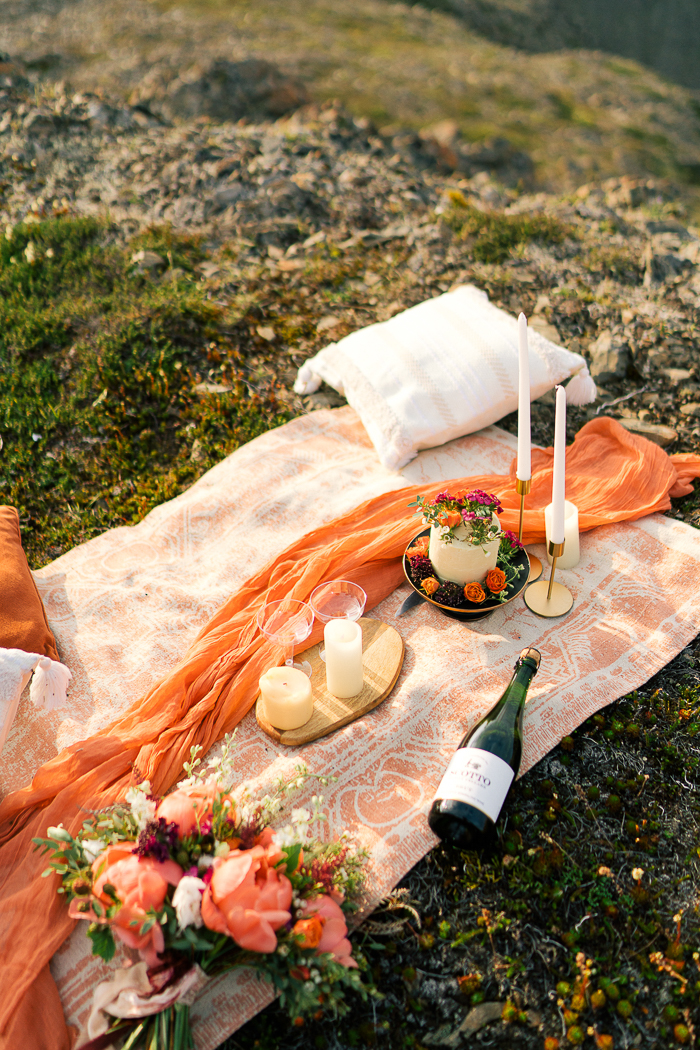 A Wedding Cake That Traveled With The Couple
We only took a bottle of champagne and the mini-wedding cake with us to the mountain. We went with one of our favorites and made a 4.5-inch, three-layer roasted pistachio cake with vanilla bean Swiss meringue buttercream, all covered with luxurious white chocolate ganache and flowers from our florist. As a baker, being able to make my own wedding cake was a dream come true. I whipped it up at home right before we left for Alaska and was able to transport it easily. I like to call it our little adventure elopement cake!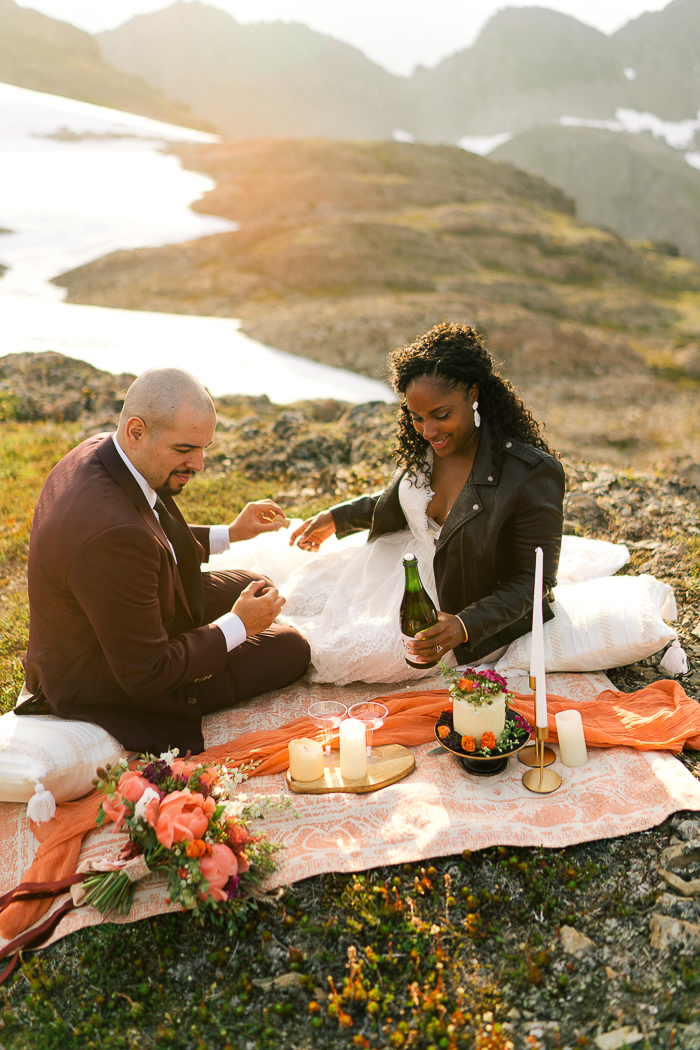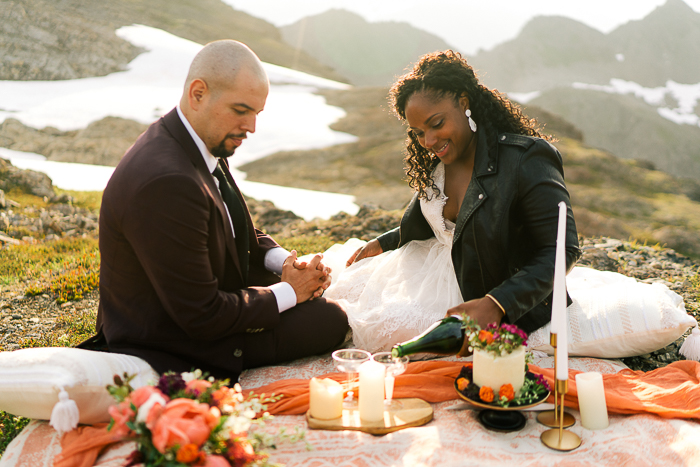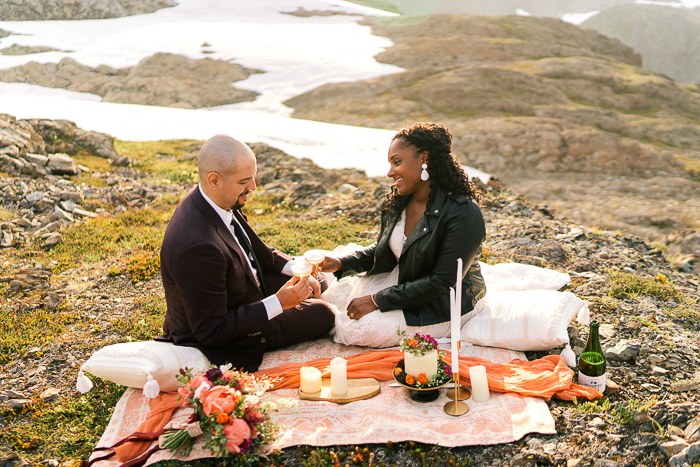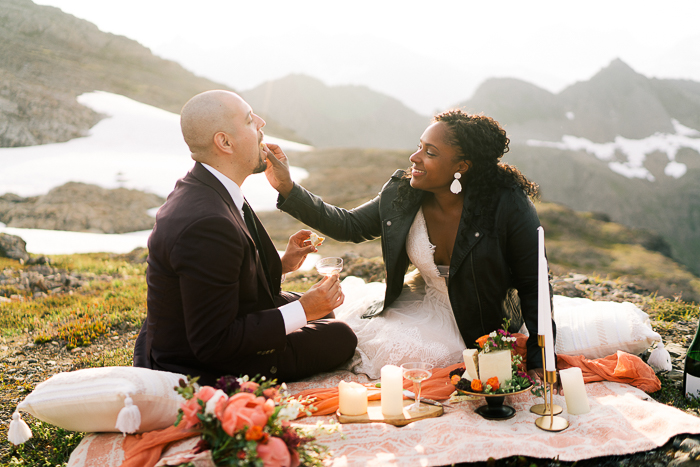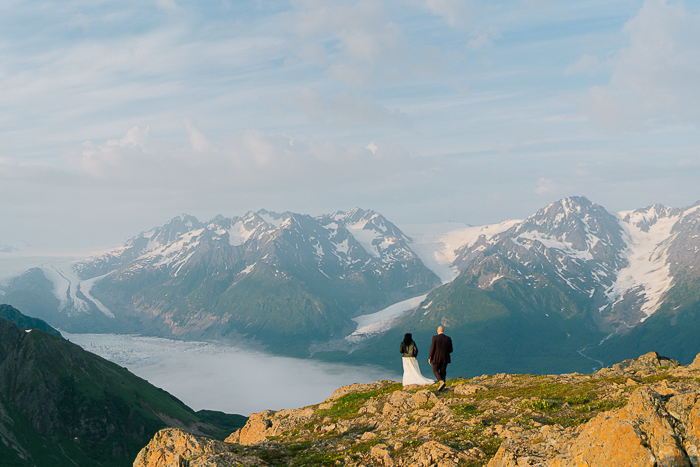 Congratulations again to Bianca and David on their helicopter elopement in Alaska. Big thank you to Donna Irene Weddings for planning and capturing the beauty of this adventurous day. To get inspired for your own epic "I do's," check out these stunning national parks that make the perfect elopement backdrop!