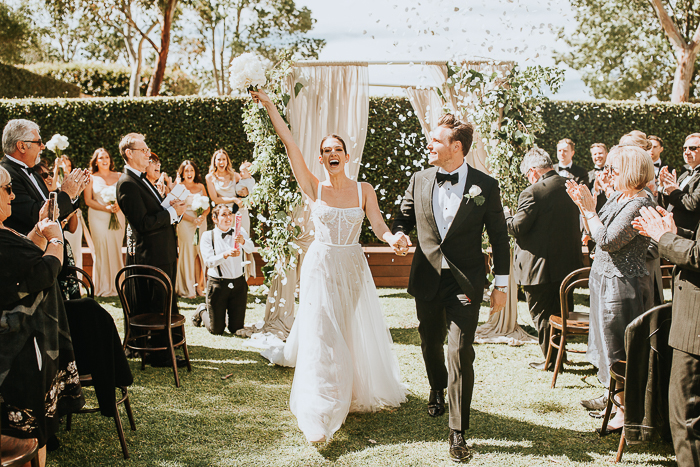 When wedding planning, Lauren and Jack knew they wanted a venue that not only had sweeping views but could also look chic. Once they stumbled on Ooralba Estate, they knew it was the one.
With the help of Kashaya & Co, the couple turned the countryside setting into something from a fashion magazine. The ceremony was complete with lush greenery and linens that fluttered with the wind, while the reception was filled with black, white, and gold elegant touches. It was the perfect combination of country and romantic.
We could talk about how fun this wedding looked but we love what their photographer, The Bold Americana, had to say about the day:
The Bold Americana's Take On The Day
"Lauren is the CEO of an app called Glamazon, and Jack is a well-known DJ in the Bondi Beach area. As you'd expect, they both were able to put a bunch of style and flair into their day. Lauren, the bride, had a custom wedding dress by J. Andretta, which was stunning and beautifully unique. The day progressed with performances by some of their local singer-songwriter friends and lots of fun champagne-filled dances."
The Couple:
Lauren and Jack
The Wedding:
Ooralba Estate,  Kangaroo Valley, NSW, Australia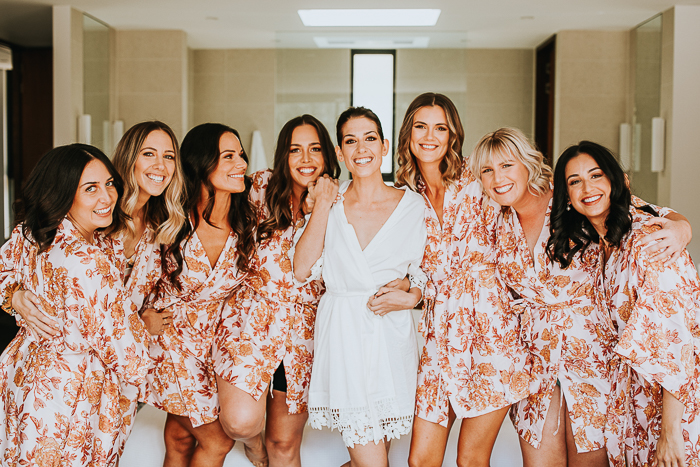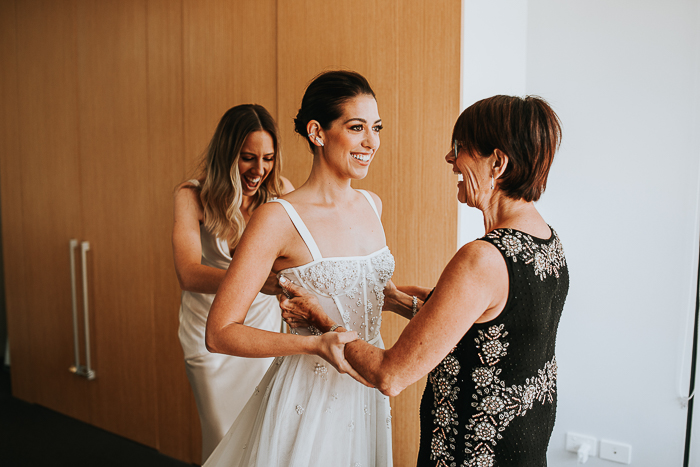 Bridal Fashion
My wedding day fashion was inspired by Christian Dior couture–always sensual and romantic with an edge. I love the straight neck bodice and exposed corset of many of the historically classic Dior dresses. However, I didn't want anything too 'pretty' and 'typically bridal,' so I opted for asymmetrical clusters of pearls instead of lace. I also decided to complement the femininity of my wedding dress with the edge of an ear cuff and a black satin ribbon for my ponytail.  My beauty look was a slightly elevated version of my day to day makeup, and I opted for cherry black nails—a nail color I've worn for more than ten years. Choosing some of my normal beauty elements helped me feel like myself on the day.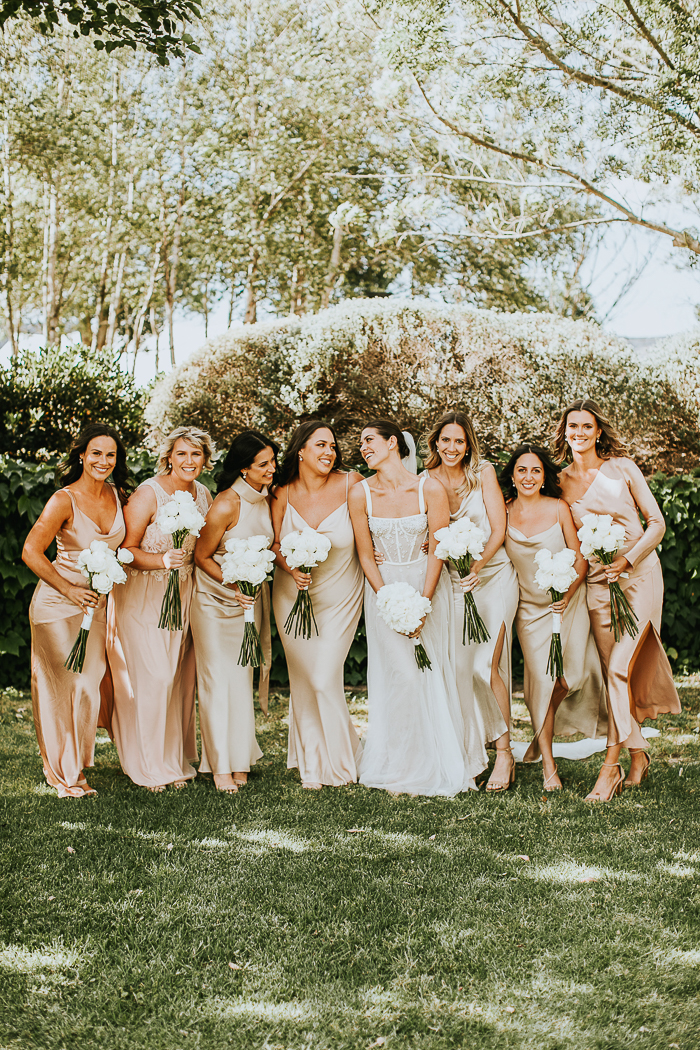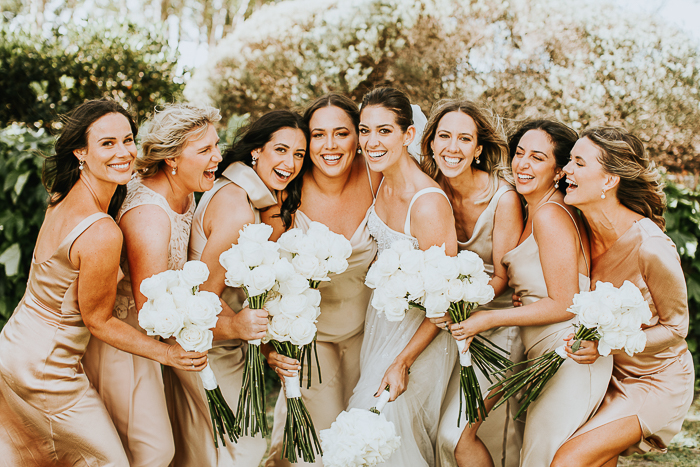 Country Chic + Art Deco Vibes at Ooralba Estate
The location dictated the vibe of the wedding. The natural environment with rolling greens and the manicured hedges set the tone for a 'country chic' look and feel. My love of romantic and art deco style (I have a 1920s art deco engagement ring) also influenced the design and style.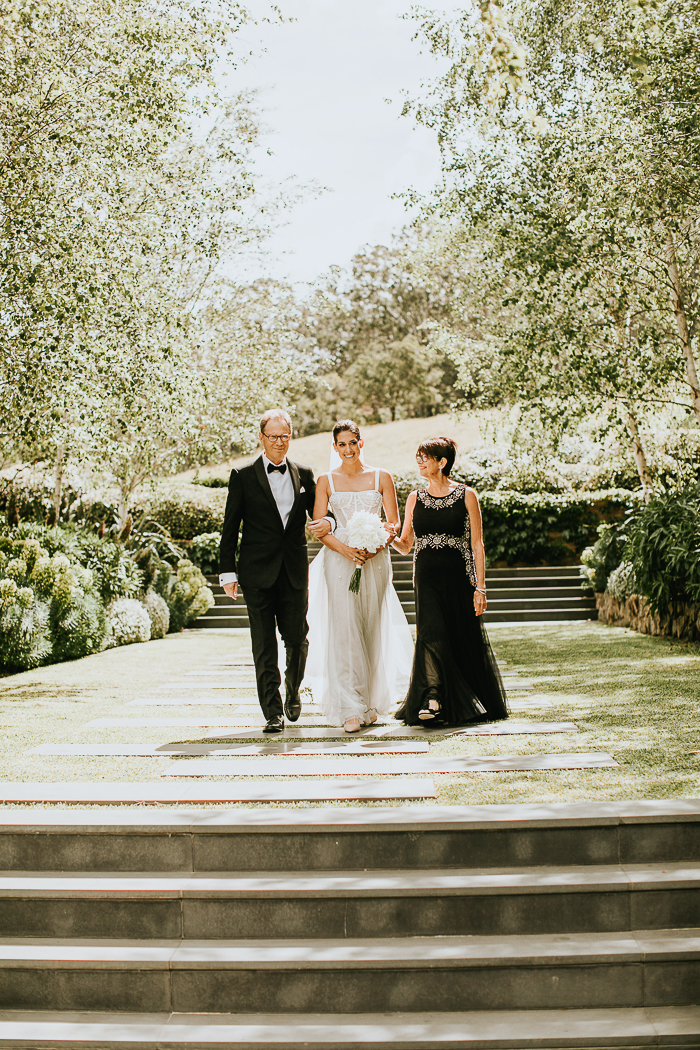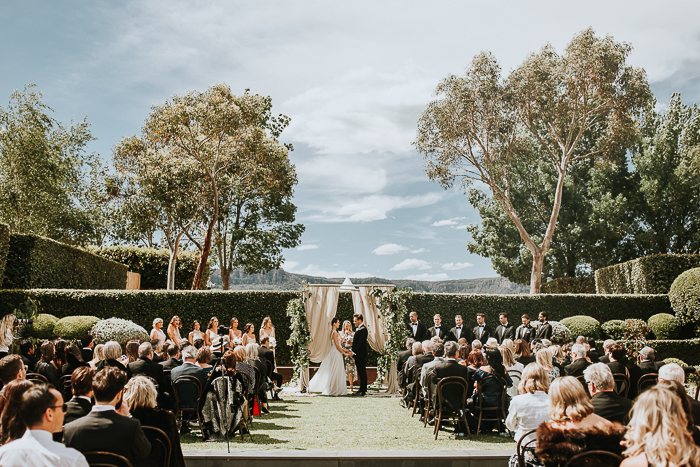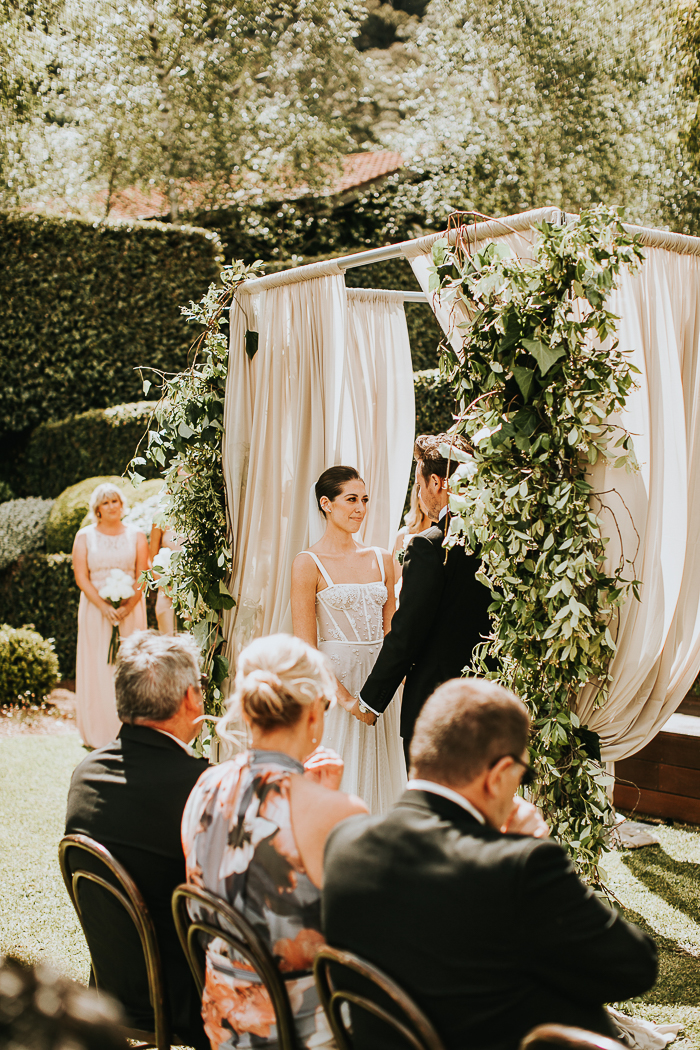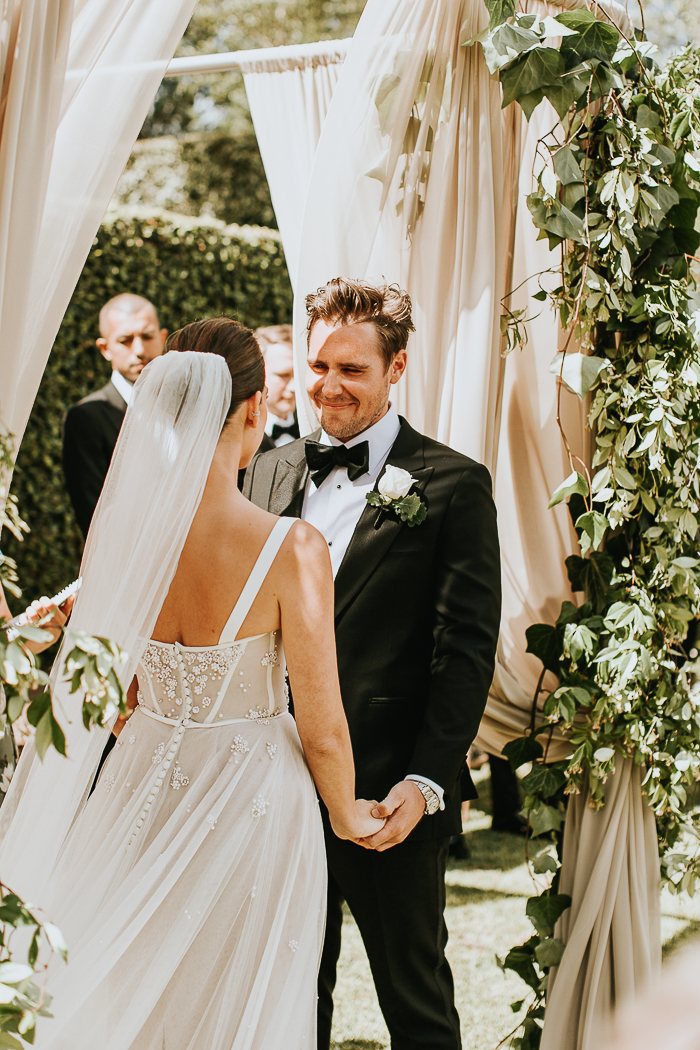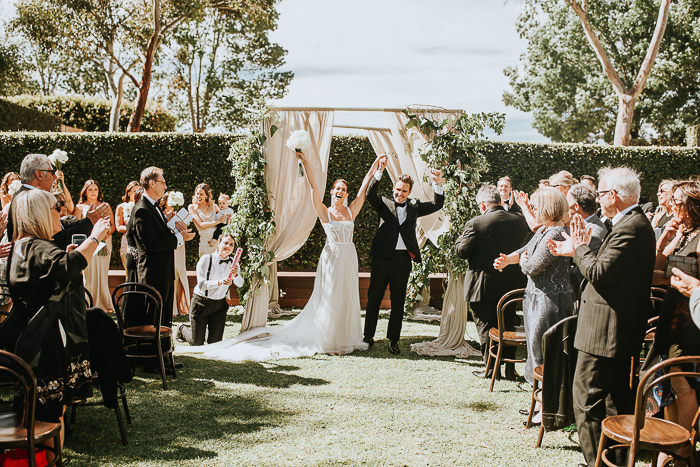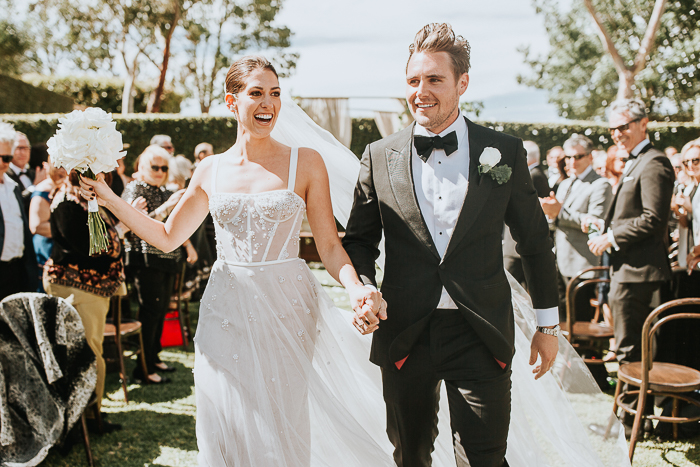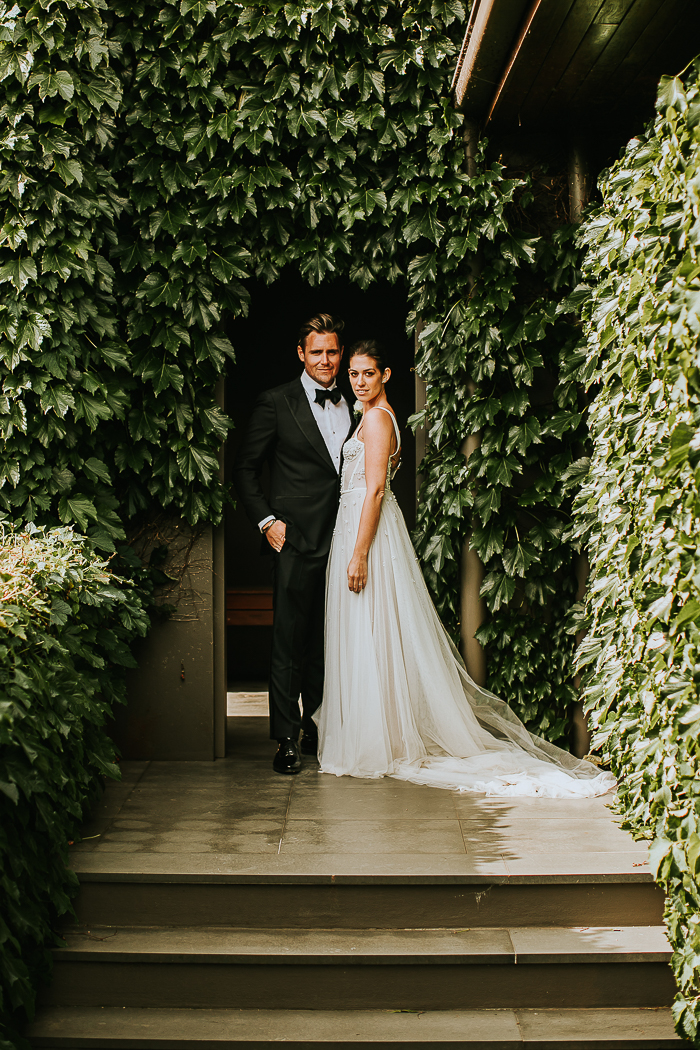 The Bride's Memorable Moments
We felt the most present during that first hour, and we remember every tiny detail of those first moments as husband and wife. The second most memorable part was the dancing when we entered the tent. This is a Jewish tradition and we both danced our hearts out. I sweated off my makeup and got a stitch from dancing so much.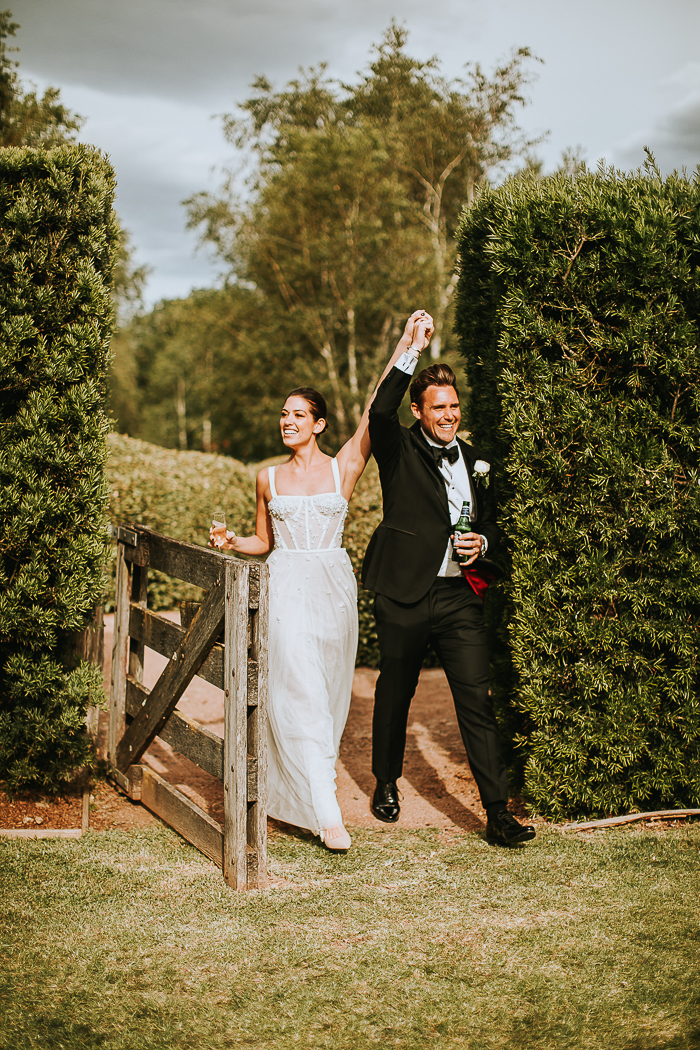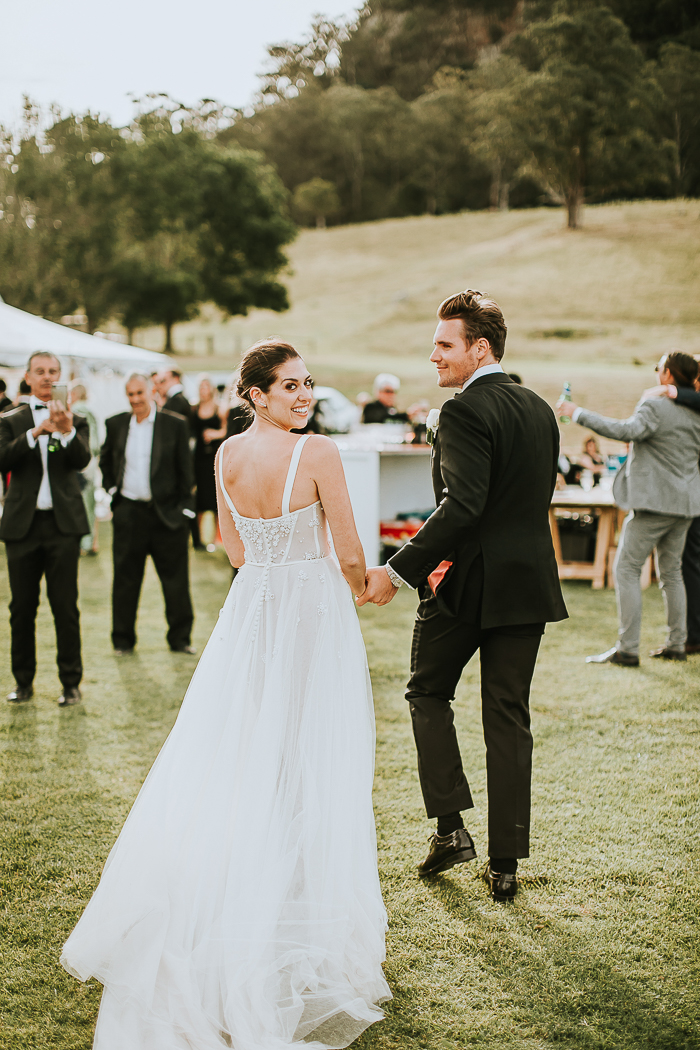 The Colors and Details Accented Carefully Curated Vibes
We knew from the get-go that we wanted to have a dramatic color palette for the florals, opting for deep plum, burgundy, red, and pale pinks. We wanted them to compliment the black cutlery and black silk ribbon with our guests' names embossed in gold as table settings. This dramatic, almost gothic romantic vibe was softened by the pale crushed linen tablecloths and white candlesticks.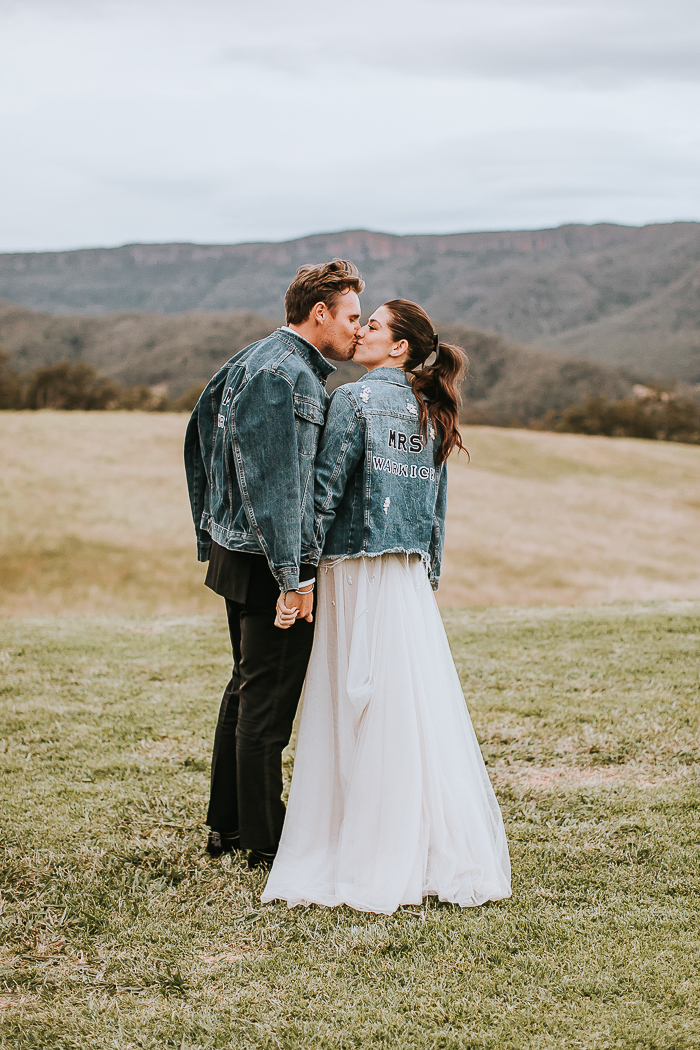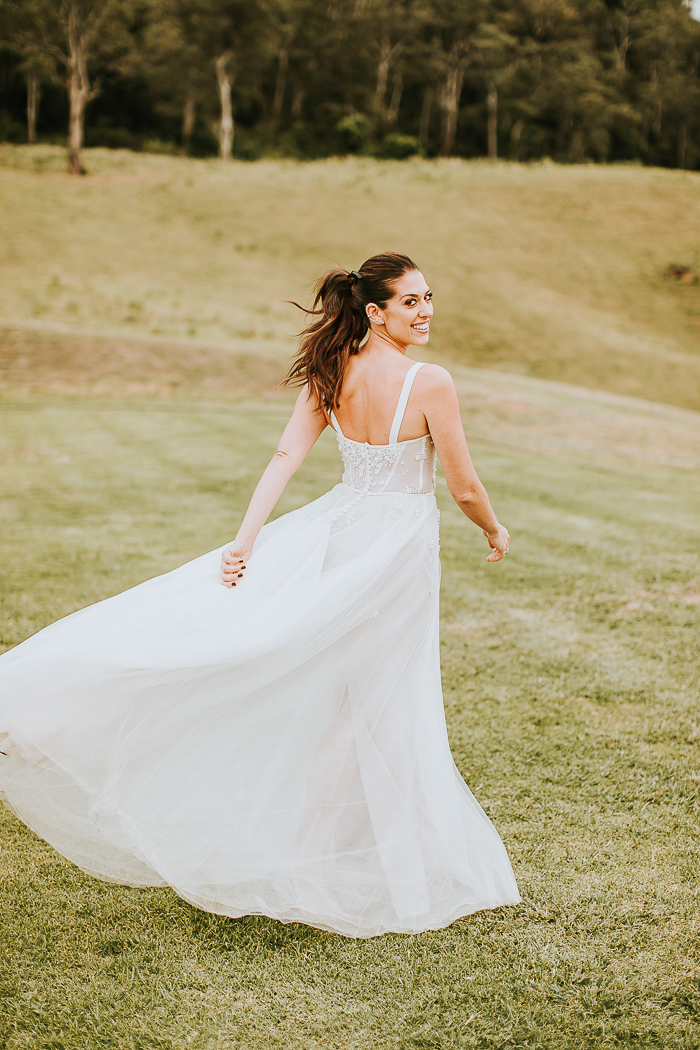 Congratulations again to Lauren and Jack on their country-chic vintage-inspired wedding at Ooralba Estate! Thanks to The Bold Americana, who did an incredible job of capturing the beauty of the day. If you're stuck planning your own outdoor wedding, check out our guide on how to style your outdoor wedding reception dinner!
The post Kangaroo Valley Wedding at Ooralba Estate with a Vintage Twist appeared first on .