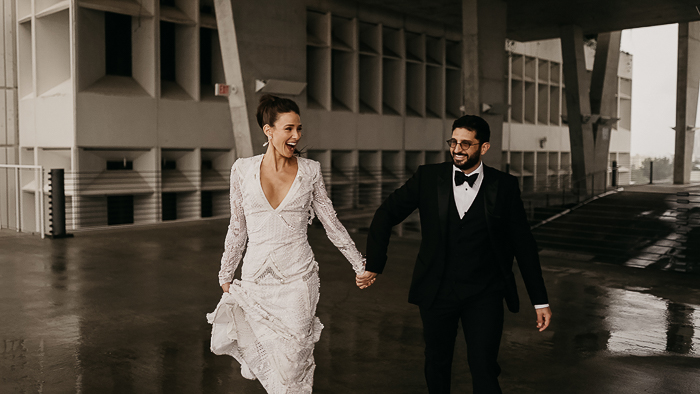 Calling all non-traditional wedding lovers! You're not going to want to miss this one. Claudia and Jordan's glam parking garage wedding 1111 Lincoln Rd was the perfect showcase of relaxed elegance. With the help of Junebug member The Creative's Loft, the pair turned a parking garage into one of the most glamorous spaces we've ever seen.
With red, pink, and white florals mixed with tropical greenery–put together by Primrose Florals–and a bar overlooking all of downtown, this just goes to show you that you can turn a blank canvas into something incredible with the right vendor team.
Keep scrolling to see their tropulent affair–and don't skip out on the video put together by Made in Video, which perfectly captures the lighthearted, fun vibes of the day!
The Couple:
Claudia and Jordan
The Wedding:
1111 Lincoln Road, Miami, Florida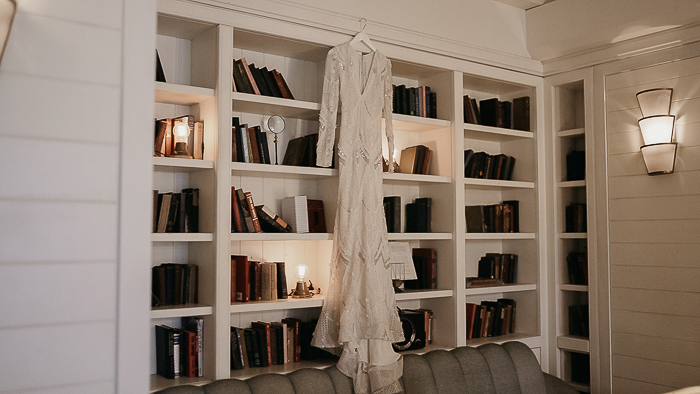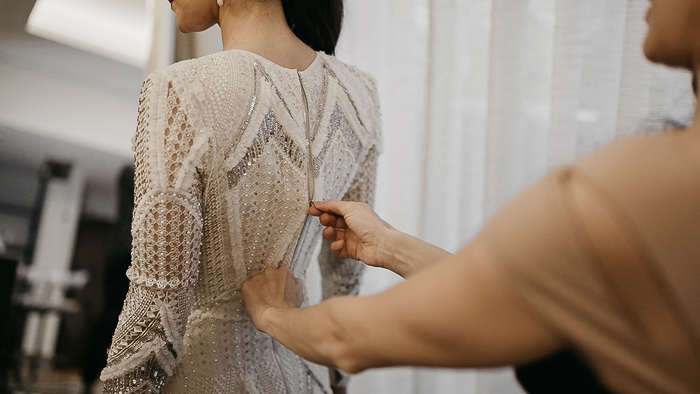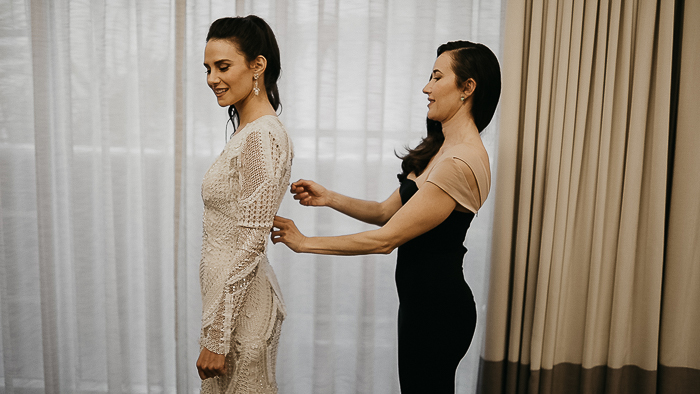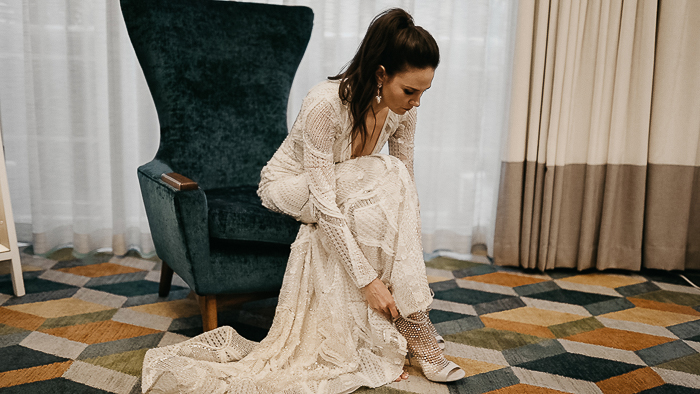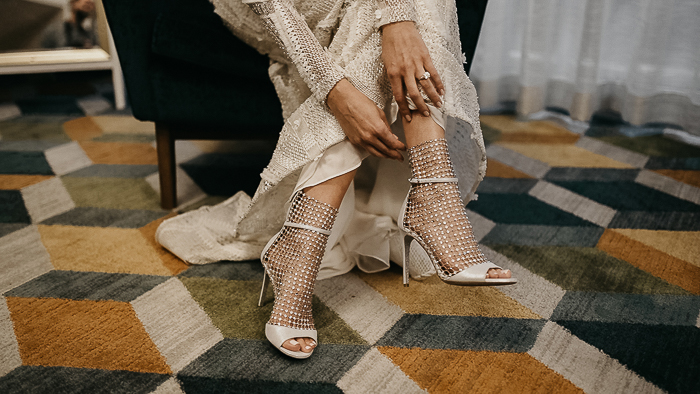 Laid-Back Wedding Day Vibes
We wanted to do something different. Neither one of us were huge fans of traditional weddings and—to be honest—we were considering not having one. When we decided we would it had to be unique and everything had to be done our own way. We wanted a party where people could do what they wanted when they wanted. If they wanted to dance, there'd be a dance floor. If they wanted to drink, there'd be multiple bars. When they wanted to eat, there'd be different food options the entire time. Chill and lounge? Couches, tables, and chairs available everywhere–but no ten-person round tables with assigned seats. We basically wanted a party that celebrated us getting married.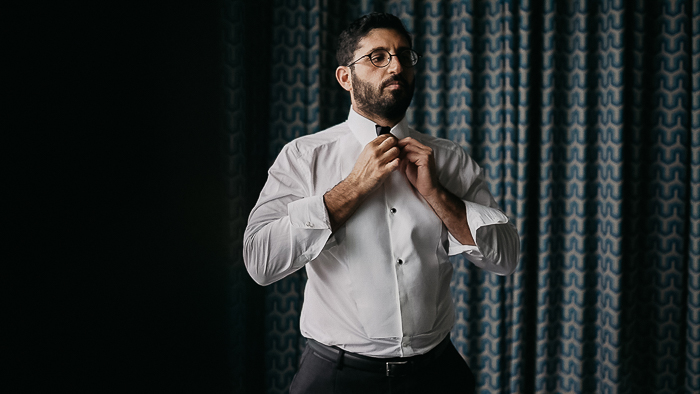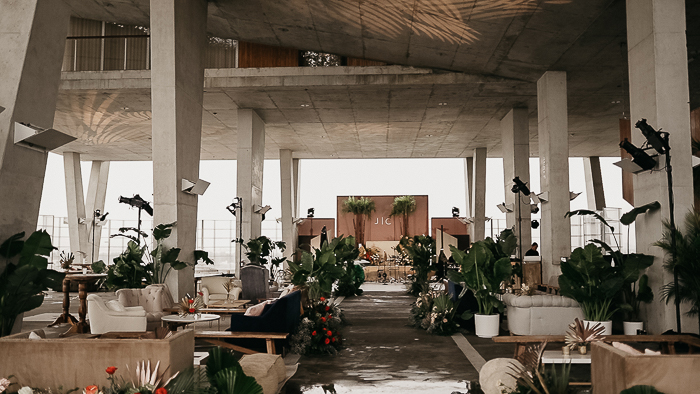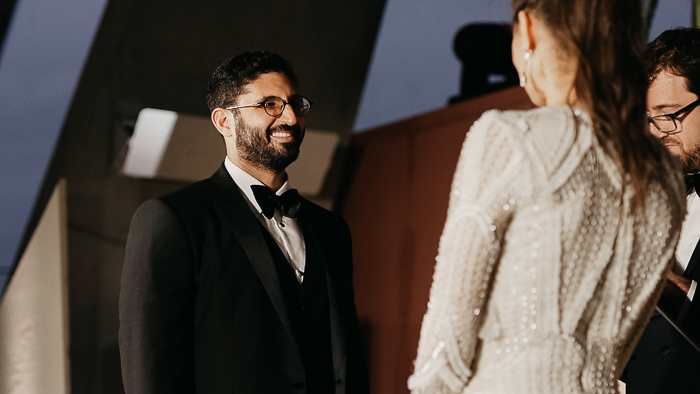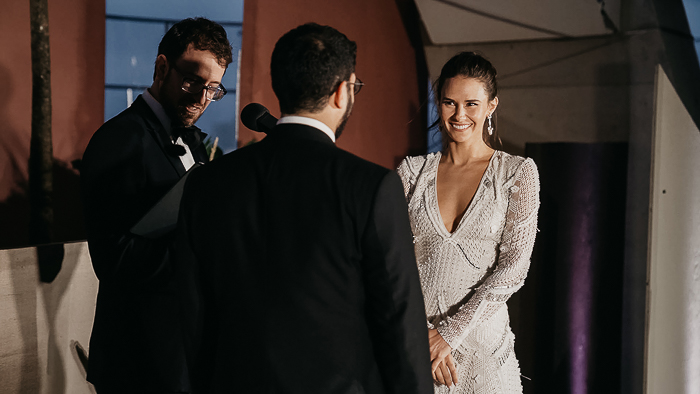 Personalizing The Ceremony
We had a very small private ceremony a few weeks before our wedding that included the traditional Jewish and legal requirements. Then we had Claudia's brother officiate the ceremony, which added a very personal touch. He told the story about how we met and spoke about our relationship together. This personalized the ceremony and seemed to connect us with our guests more. We also wrote and read our vows to each other. This was one of the highlights of the night.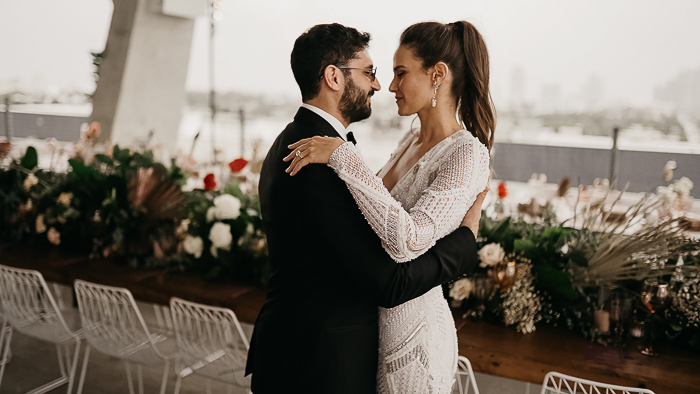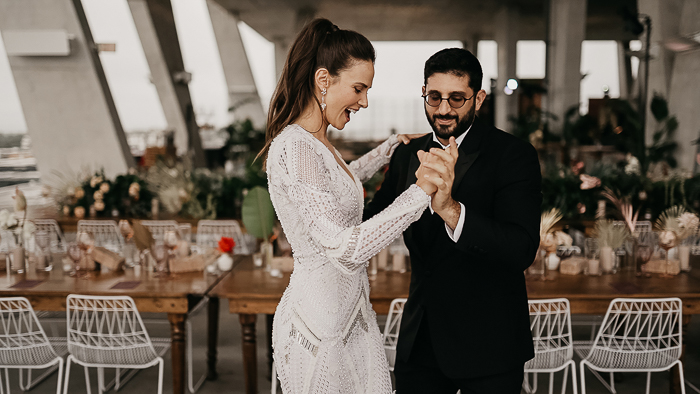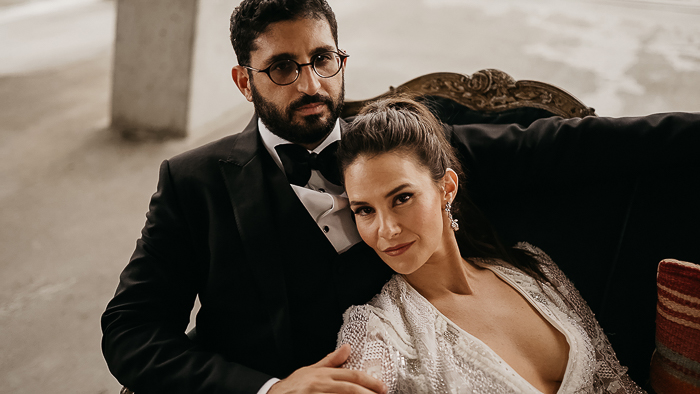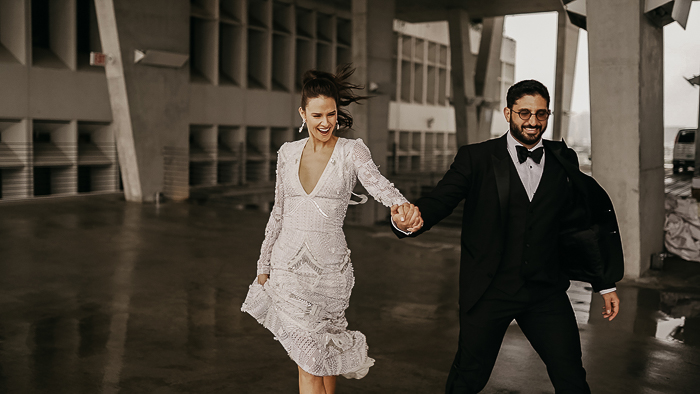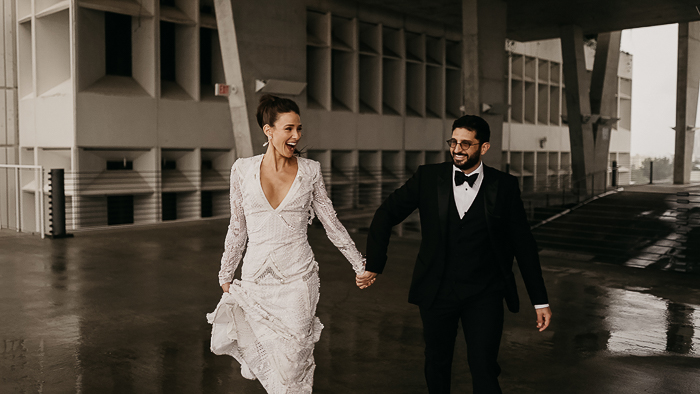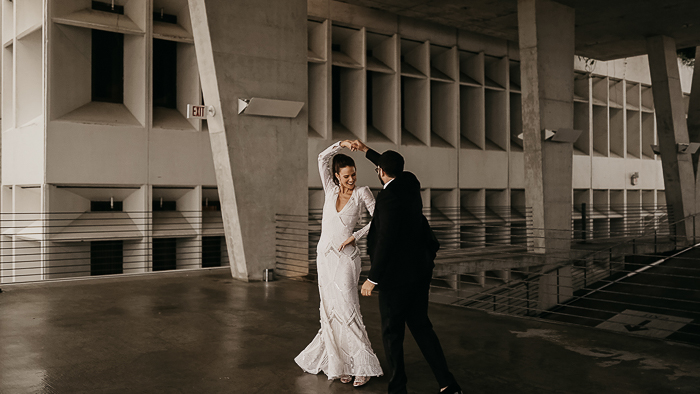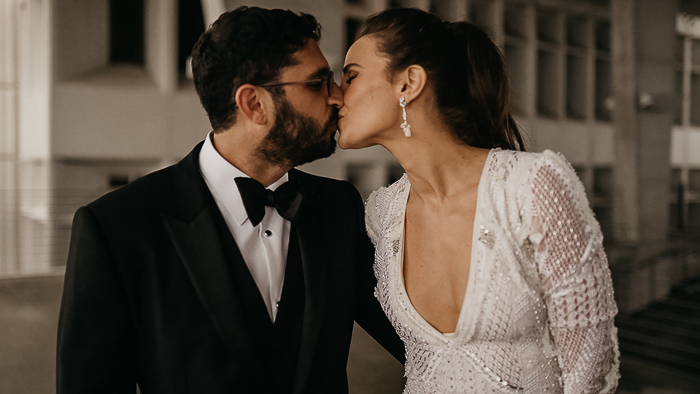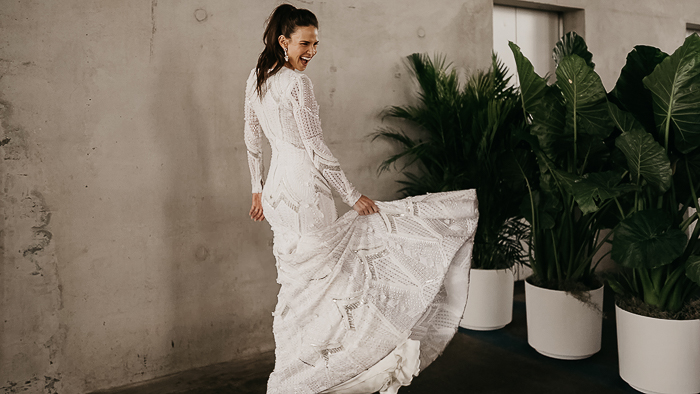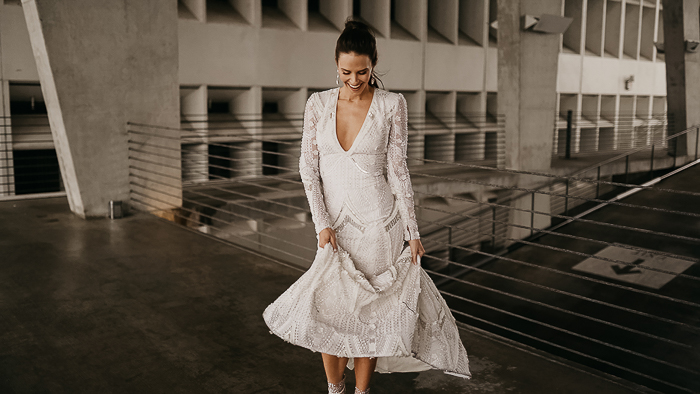 Why 1111 Lincoln Rd
We live in Miami Beach and a few blocks from our home is an amazing parking garage that doubles as an event space. We pretty much zeroed in on this as our venue because it was a beautiful structure, was close to home (you can actually see where we live from the garage), and was a completely open canvas to create whatever we wanted. The contrast between a concrete garage and a black-tie event was perfect for us.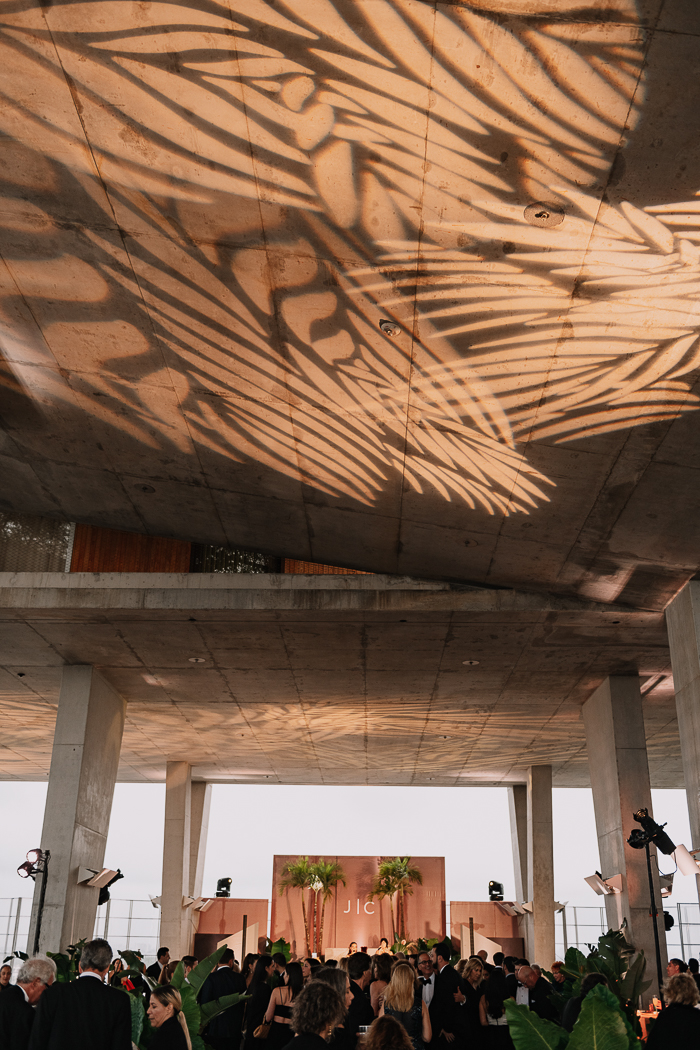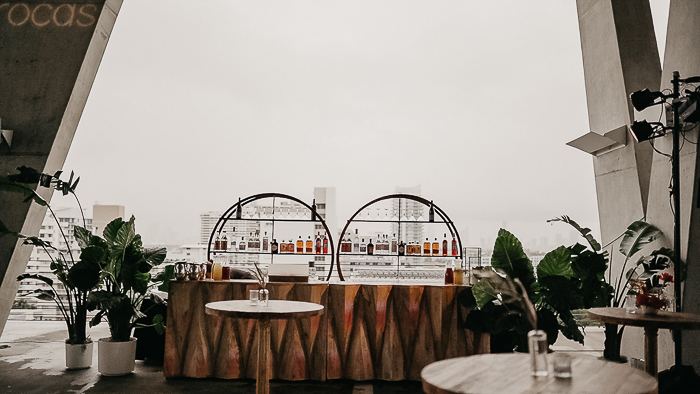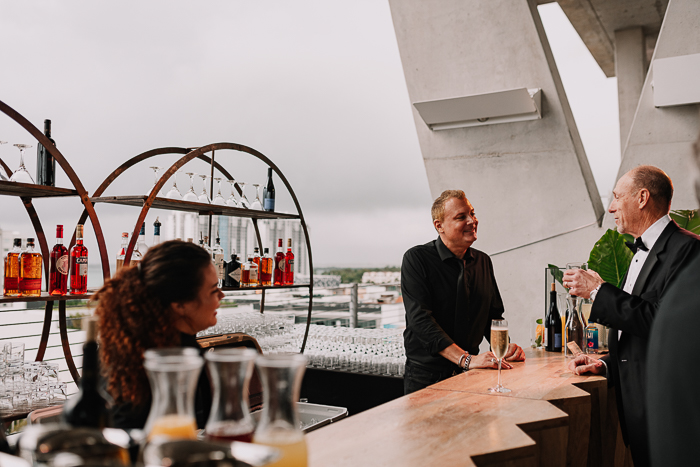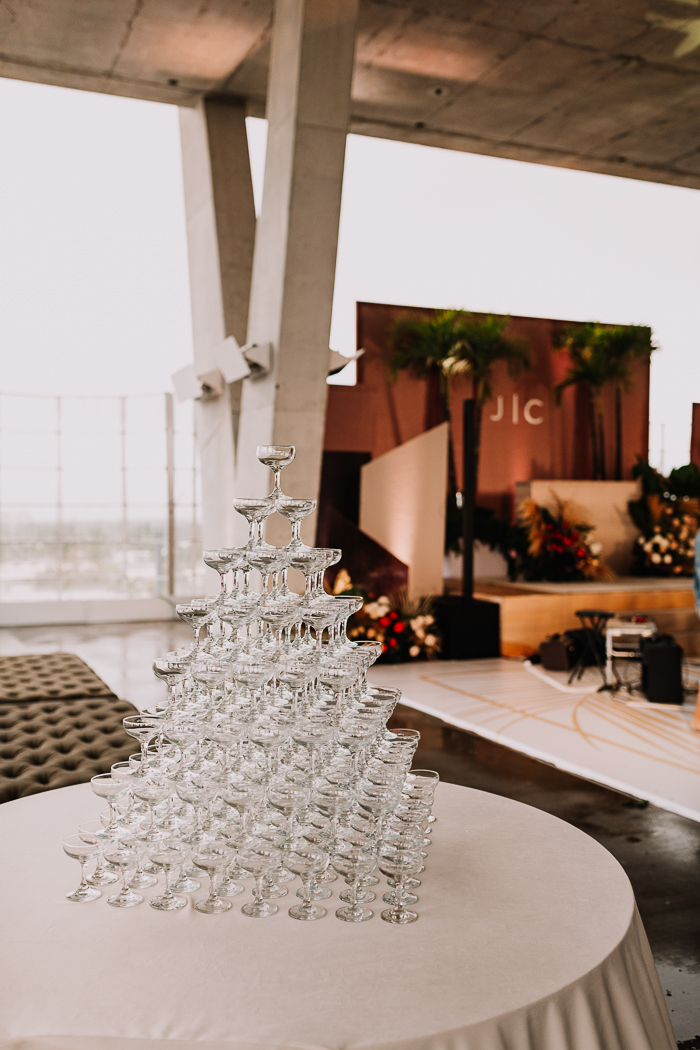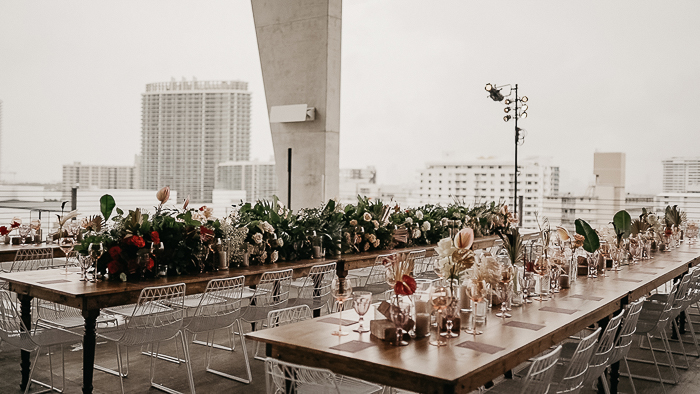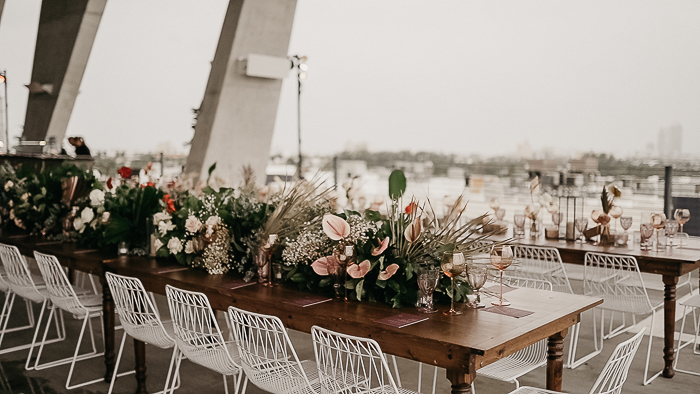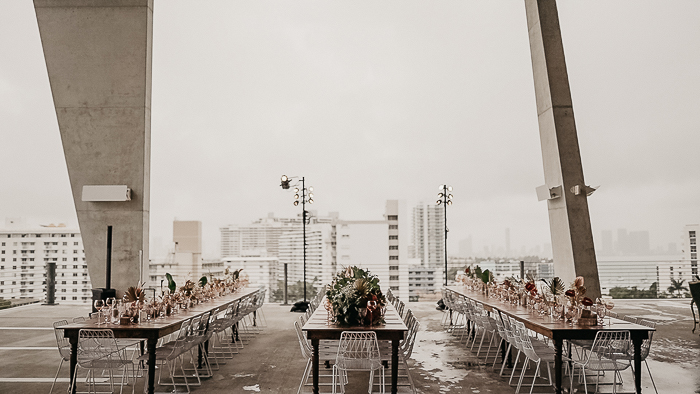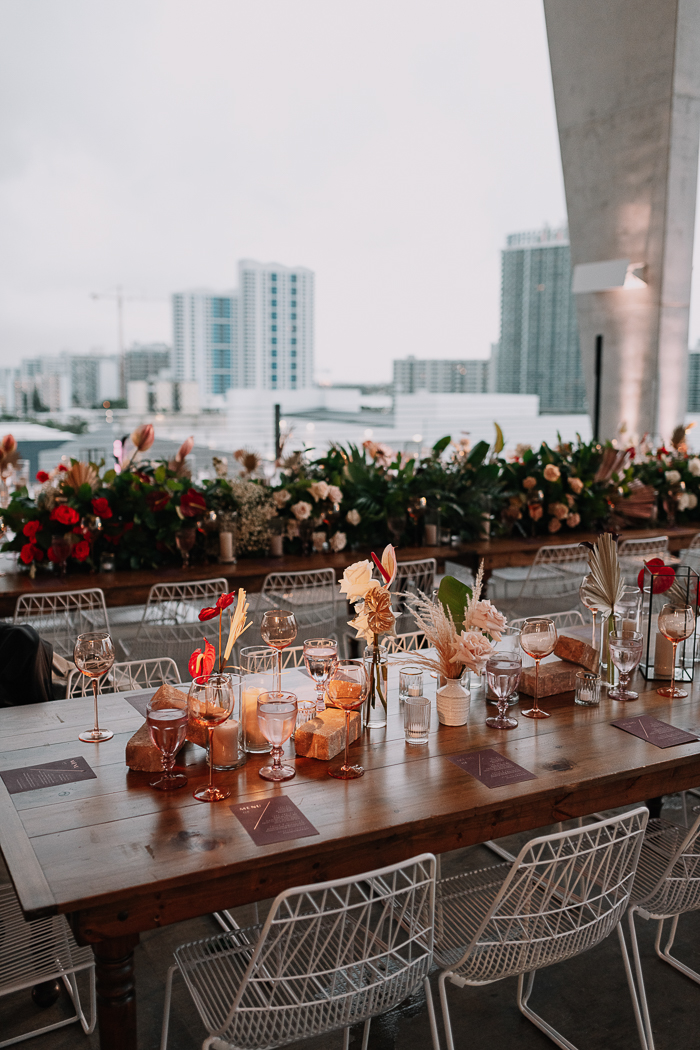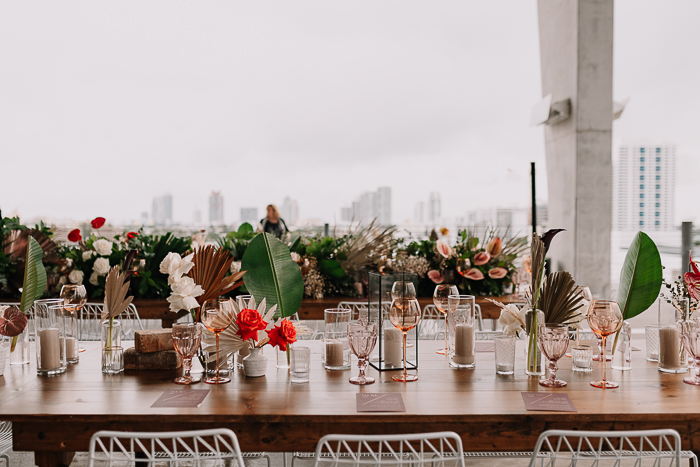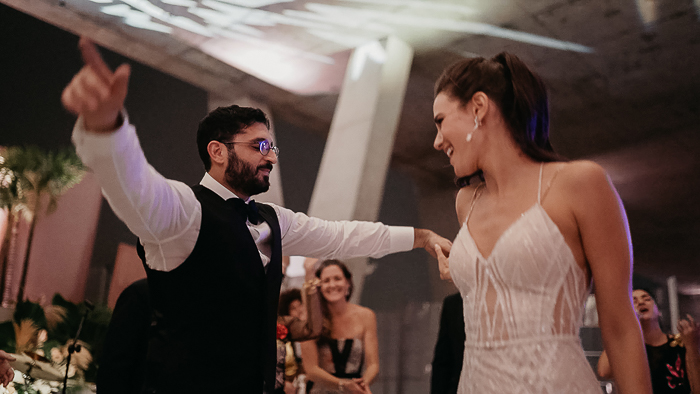 Congratulations to Claudia and Jordan on their glam wedding at 1111 Lincoln Rd! Thank you to Junebug member The Creative's Loft for helping organize the day and sharing it with us. To see more of her work, check out her profile in our directory of best wedding planners in the world!
The post Miami Glam Parking Garage Wedding at 1111 Lincoln Rd appeared first on .