Two cultures, two big families, and a lot of dancing—we can't think of a more unique and fun way to celebrate the joining of two lives. From the food to the fashion, Grace and Toni's multi-cultural Cafe de L'Horloge wedding was full of beautiful Indian and Nigerian influences. 
After the original venue canceled 72 hours before their big day—Grace and Toni leaned on their talented team of vendors to recreate their wedding on a short timeline. Wedding planner and designer, Salar Events & Design, brought the couple's dream ceremony to life in less than three days at Cafe de L'Horloge. The whimsical reception space—complete with stained glass windows and a quaint fireplace—was dressed in simply elegant Efflorescence floral arrangements and draped twinkle lights. 
Photographer and Junebug member, Annabelle Agnew Photography captured jaw-dropping images that prove a simple wedding doesn't mean sacrificing incredible and meaningful moments. Sometimes, less is more. 
The Couple:
Grace and Toni
The Wedding:
Cafe de L'Horloge, Quebec, Canada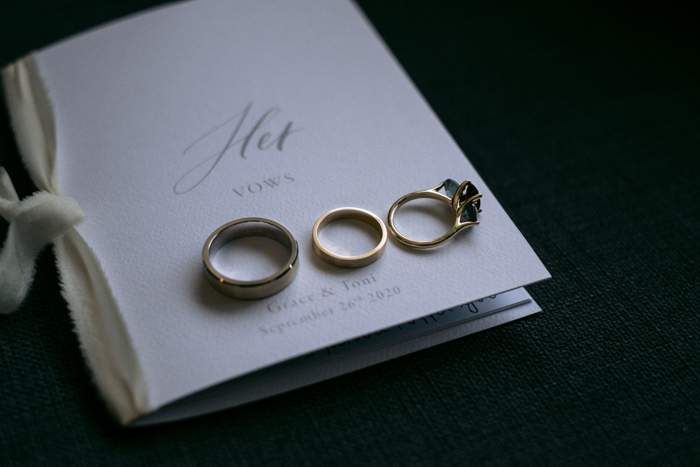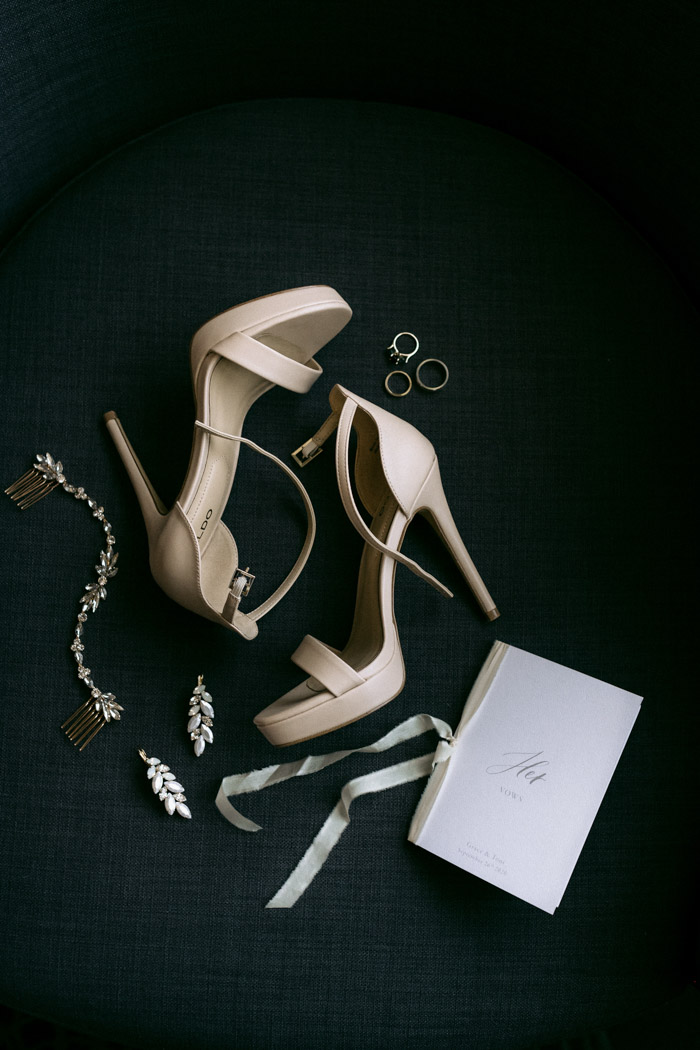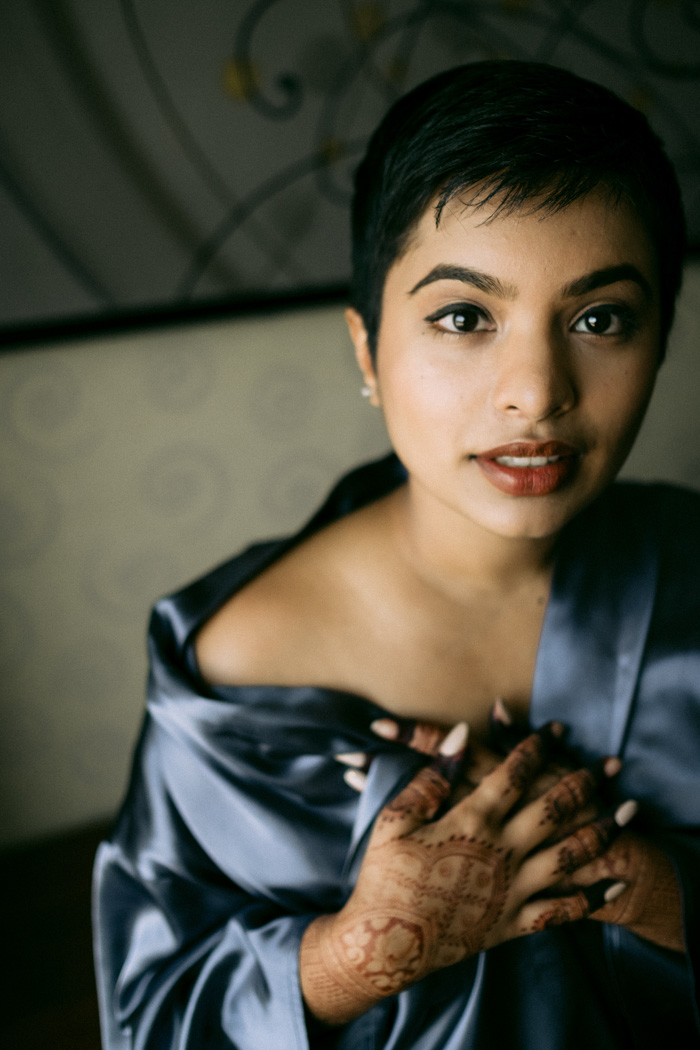 Shop similar robes: Bridal Party Satin Lace Robe ($34.95); Satin Lace Robe ($29.95); Personalized Satin Bridal Robe ($42); Navy satin robes ($12+); Etsy Bridesmaid Robes ($13.95+)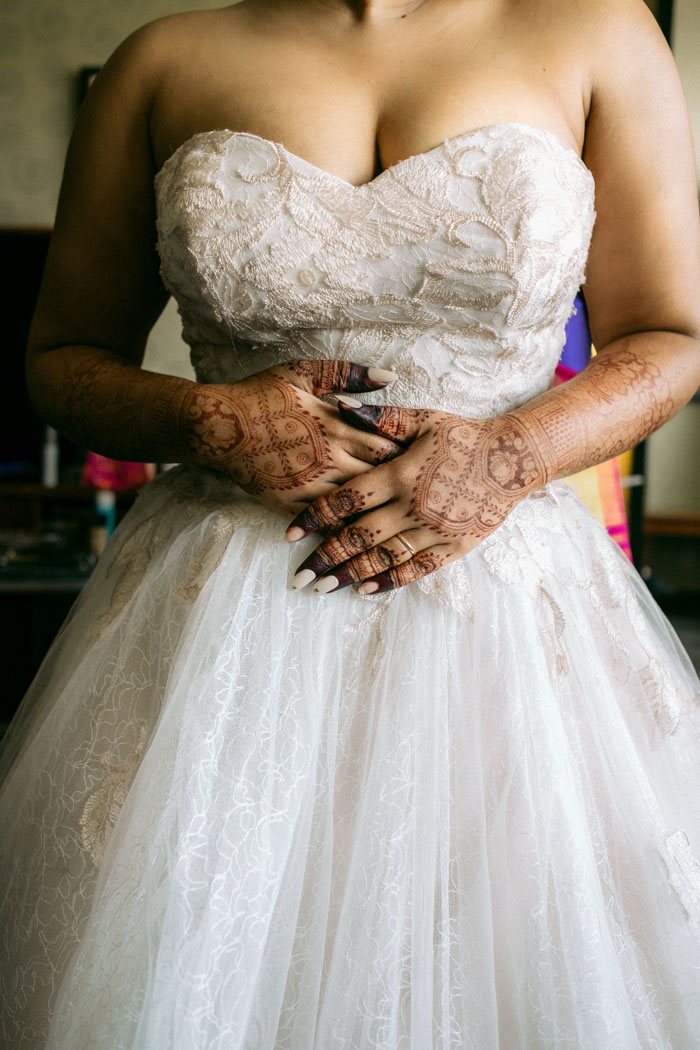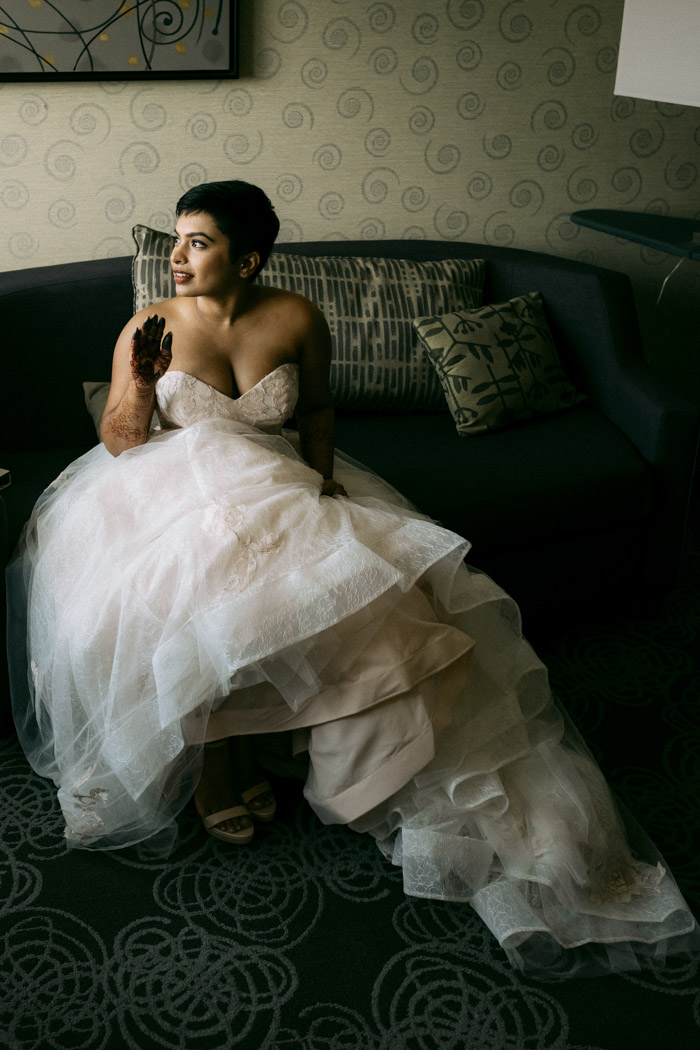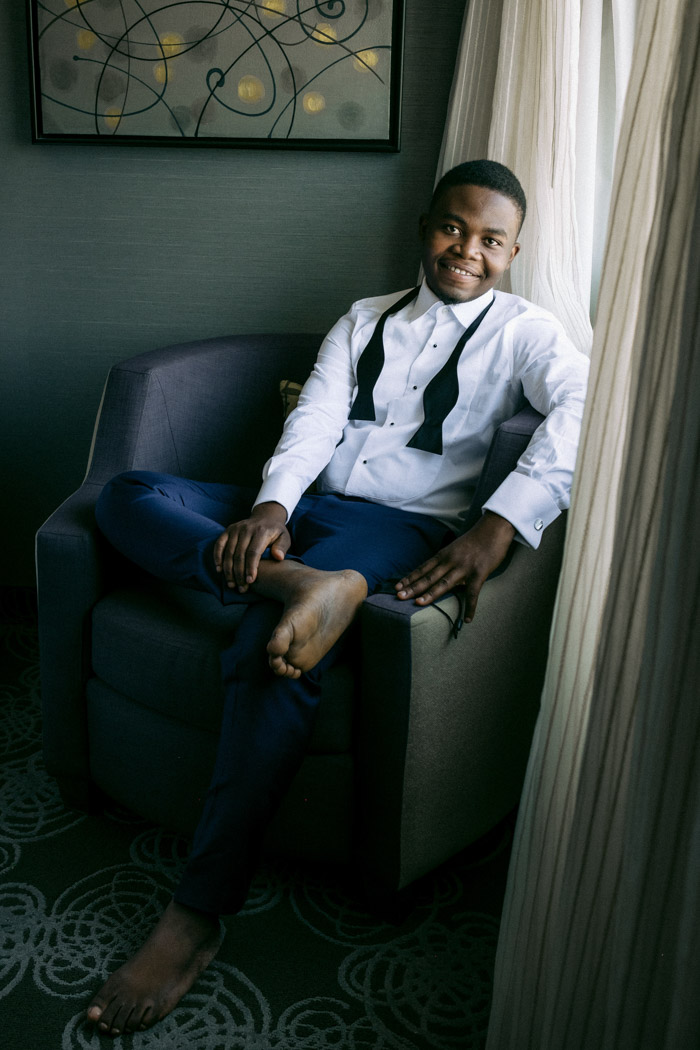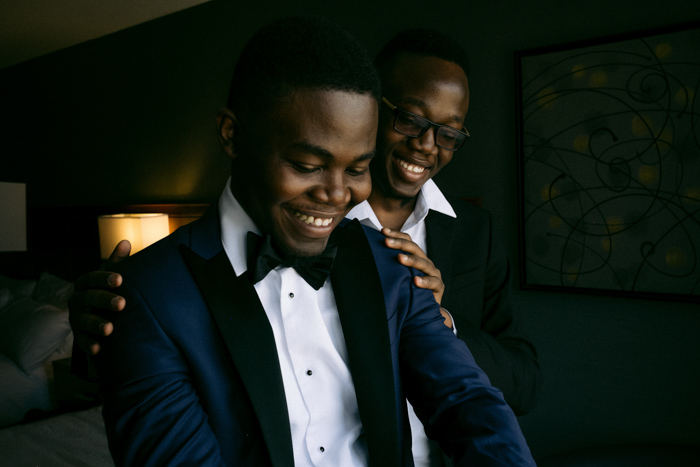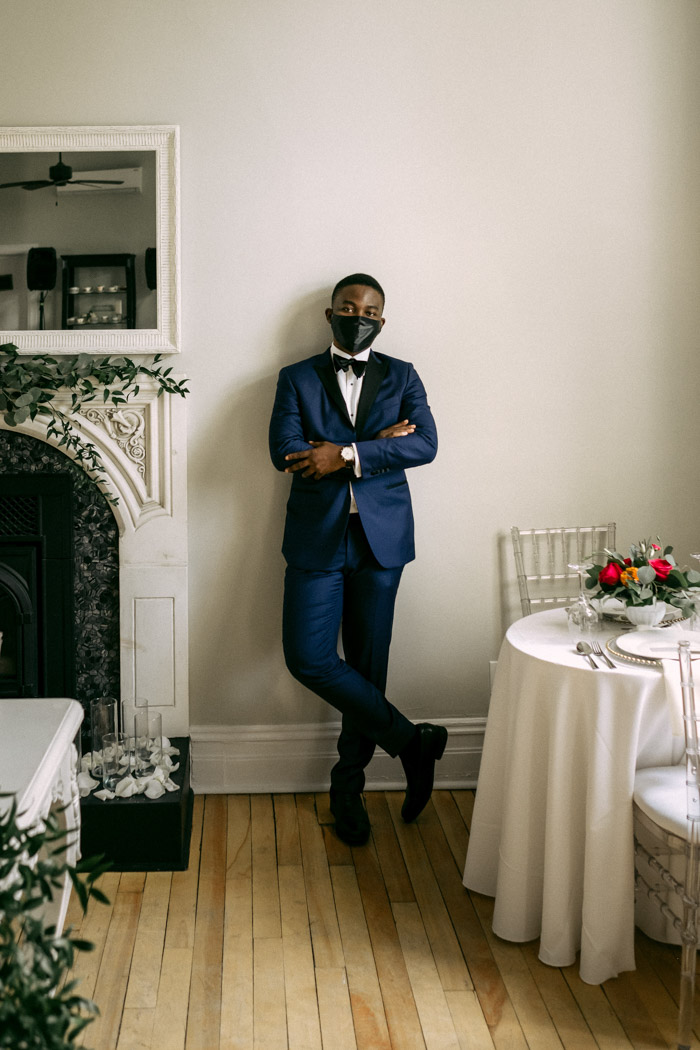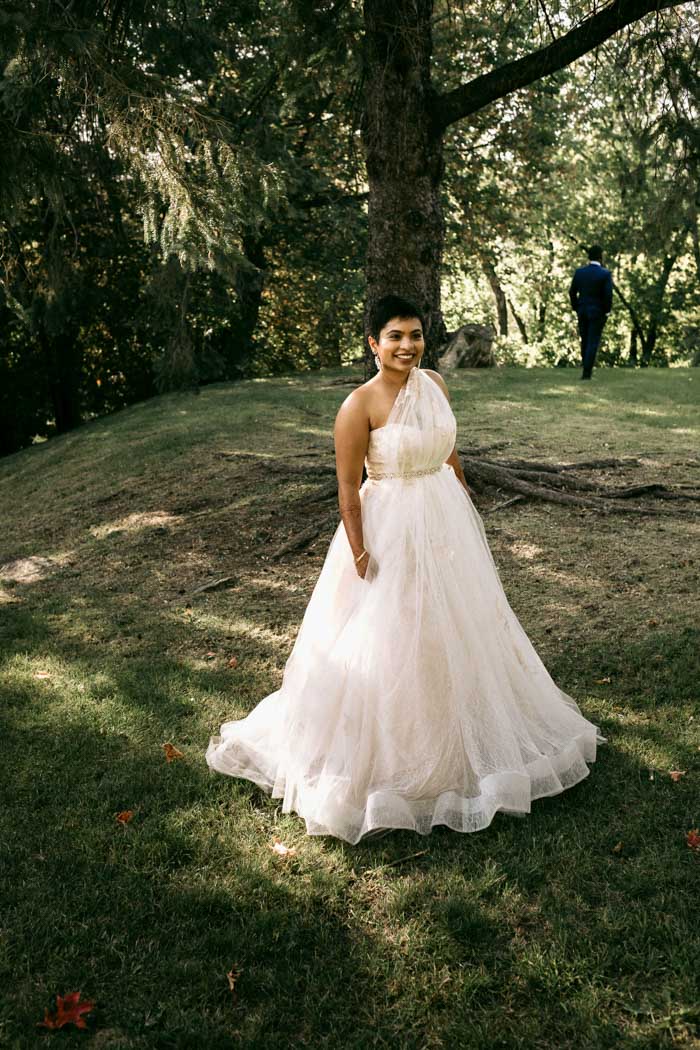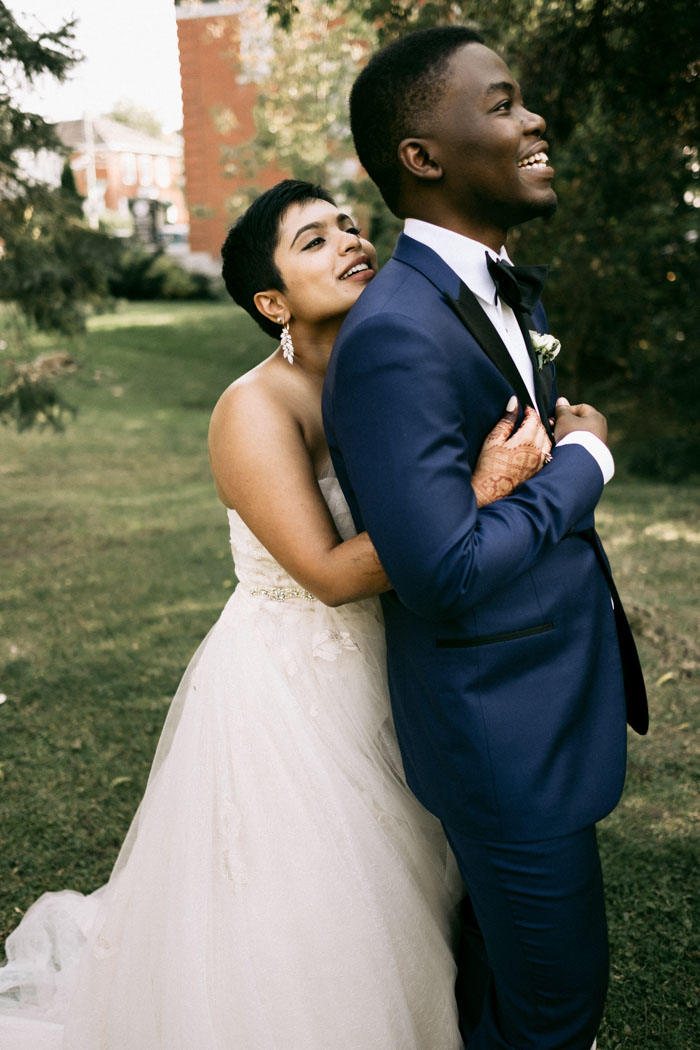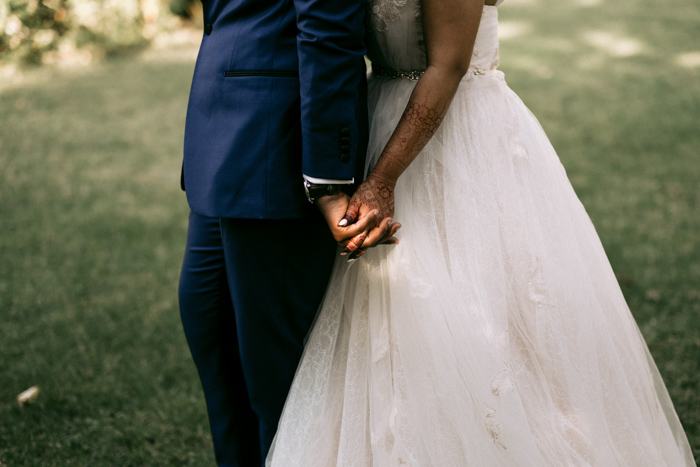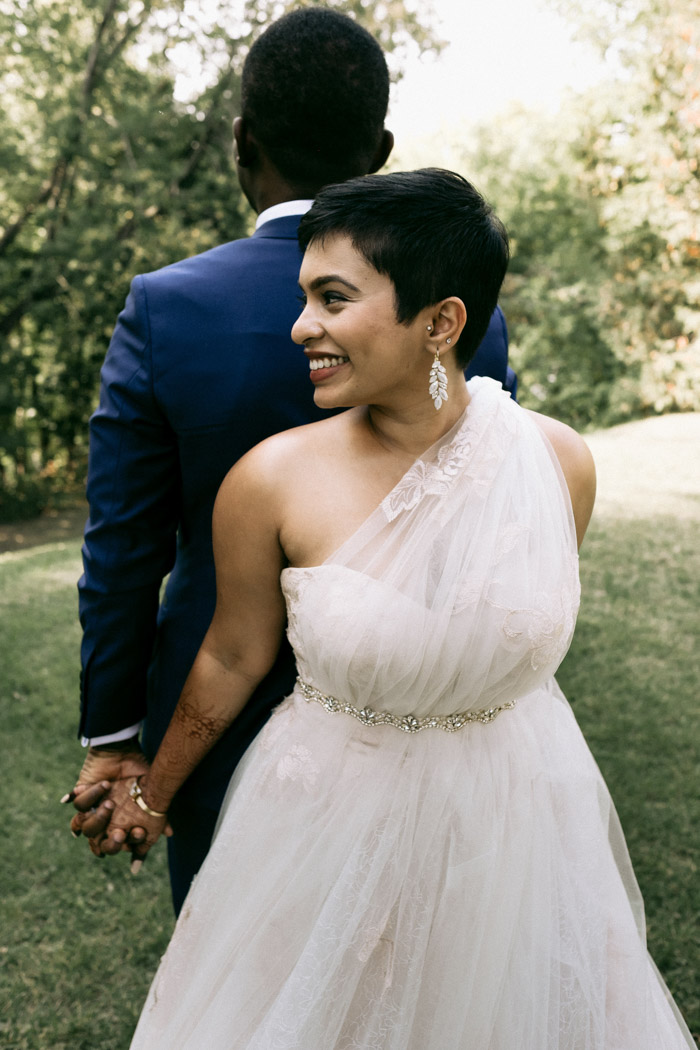 Less Is More At A Cafe de L'Horloge Wedding 
Our ceremony was simple but filled with meaningful moments of laughter, gratitude, and reflection. In light of all the difficult circumstances of 2020, and the uncertainty of whether we'd even have our wedding, it was with sweet relief we sang (or in some cases, hummed ) the hymn "Great is Thy Faithfulness" before the vows. We will otherwise remember that at our wedding, we danced…and we danced often! An especially fun memory is the impromptu dance down the aisle after our vows.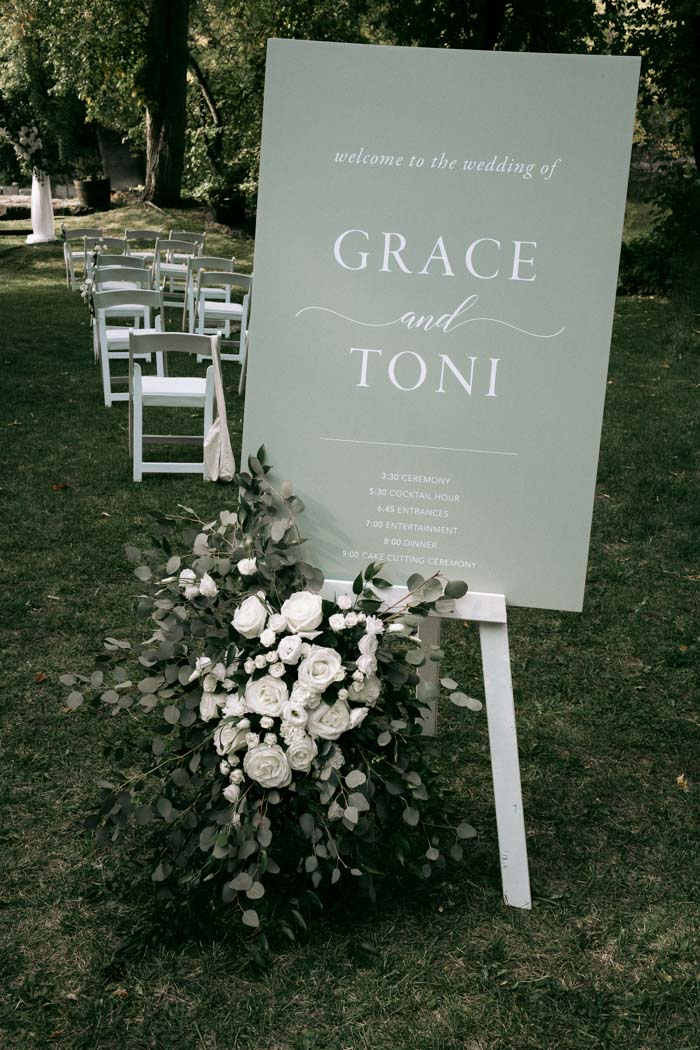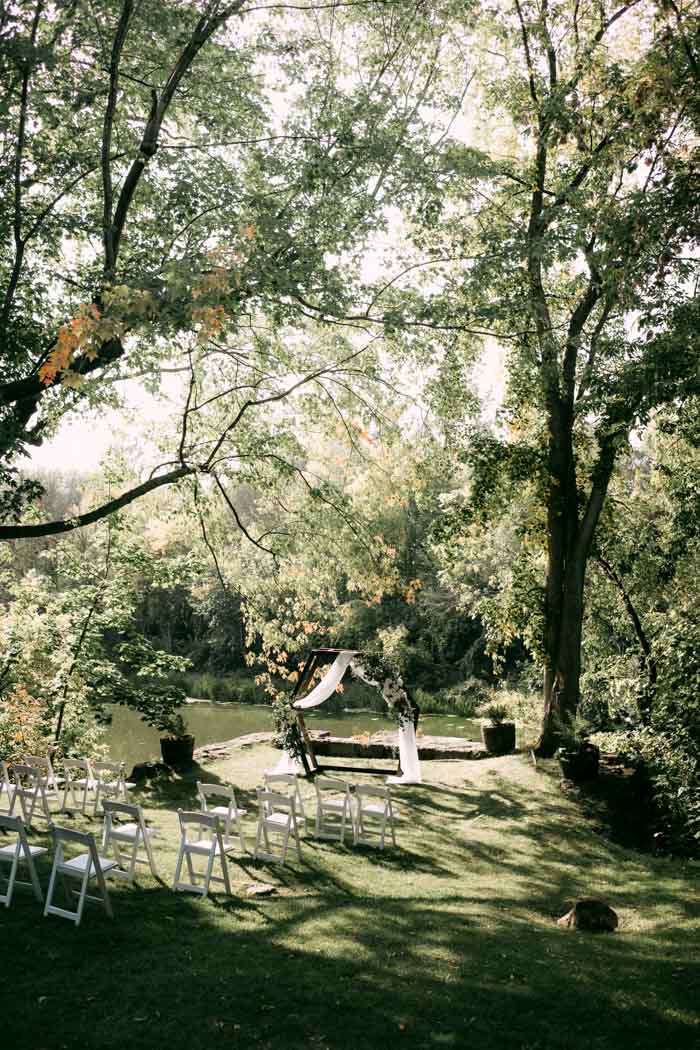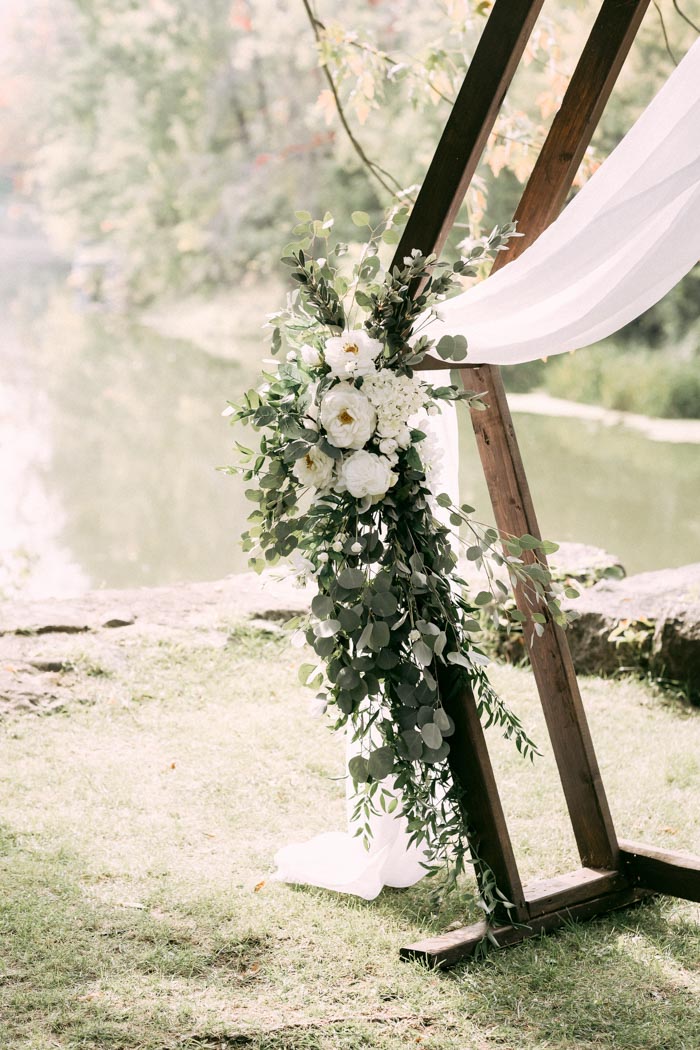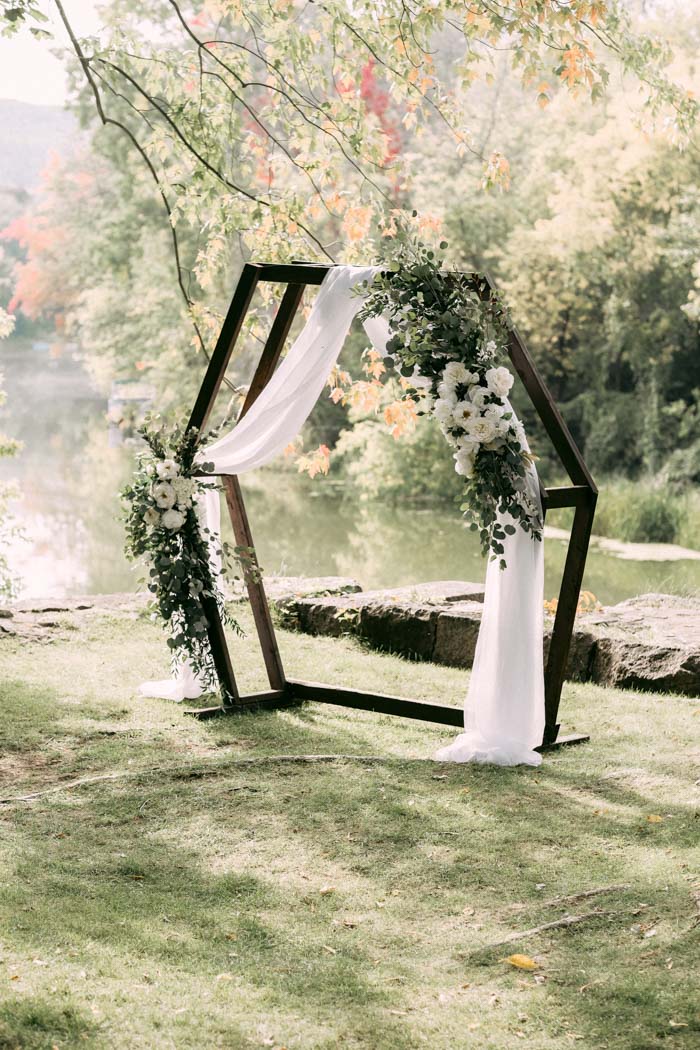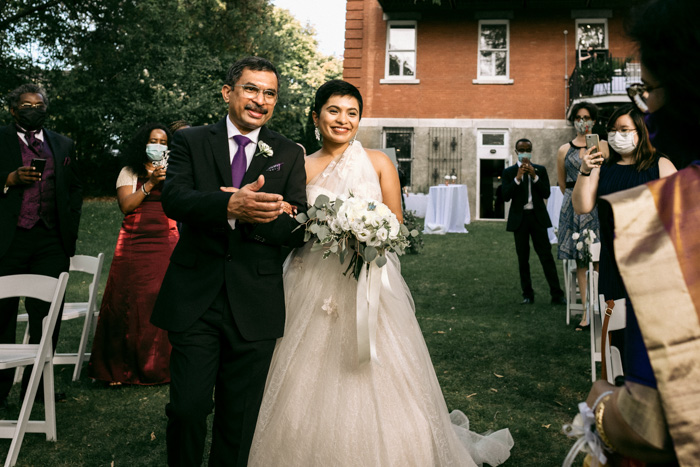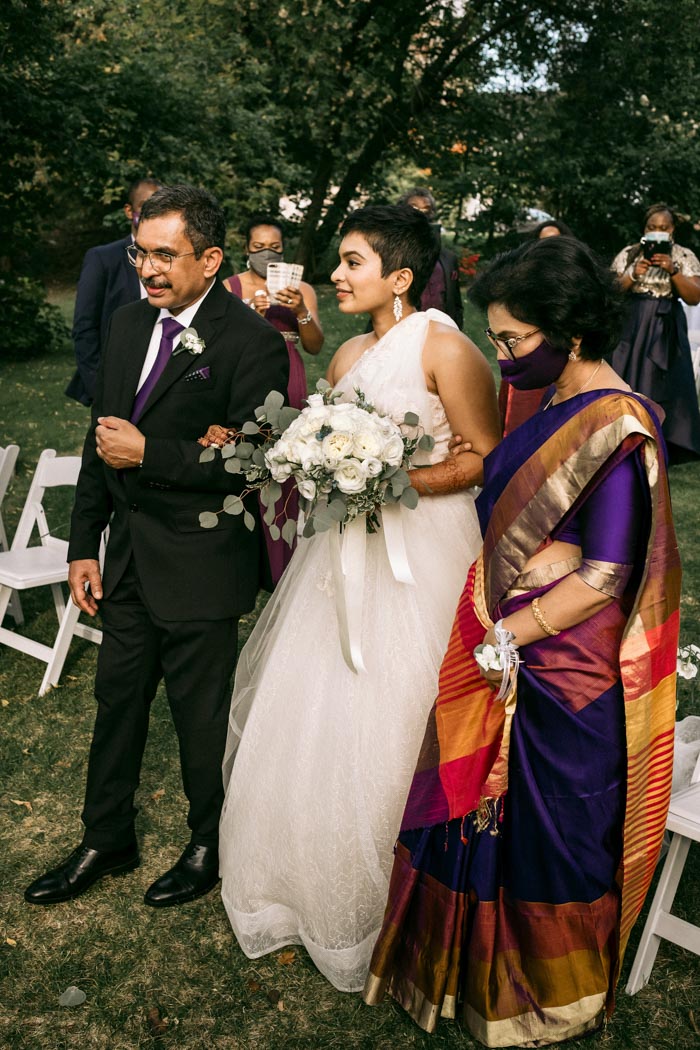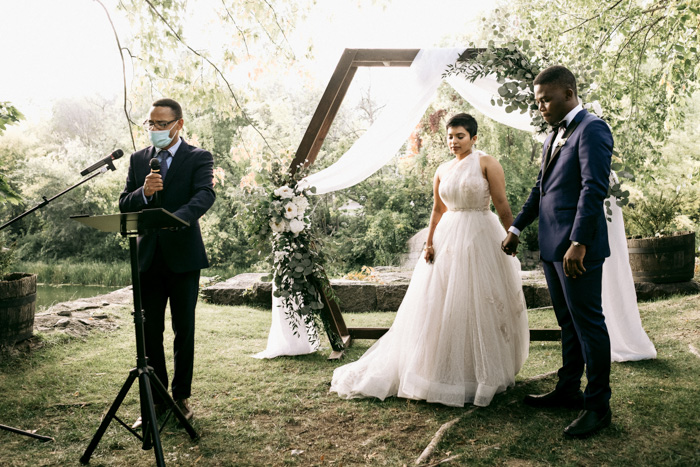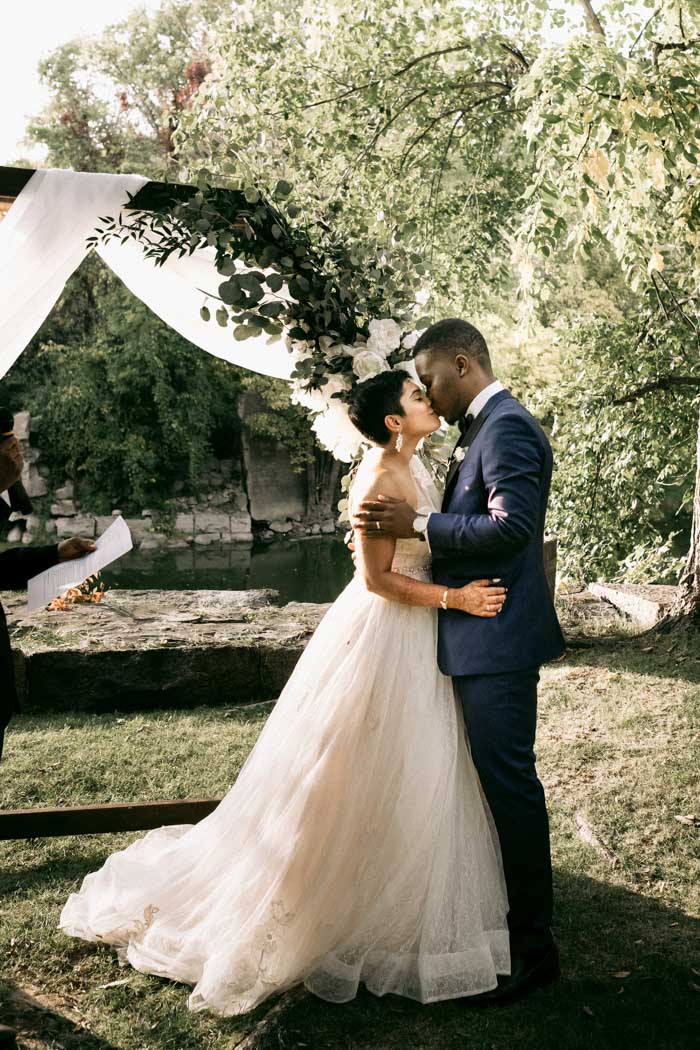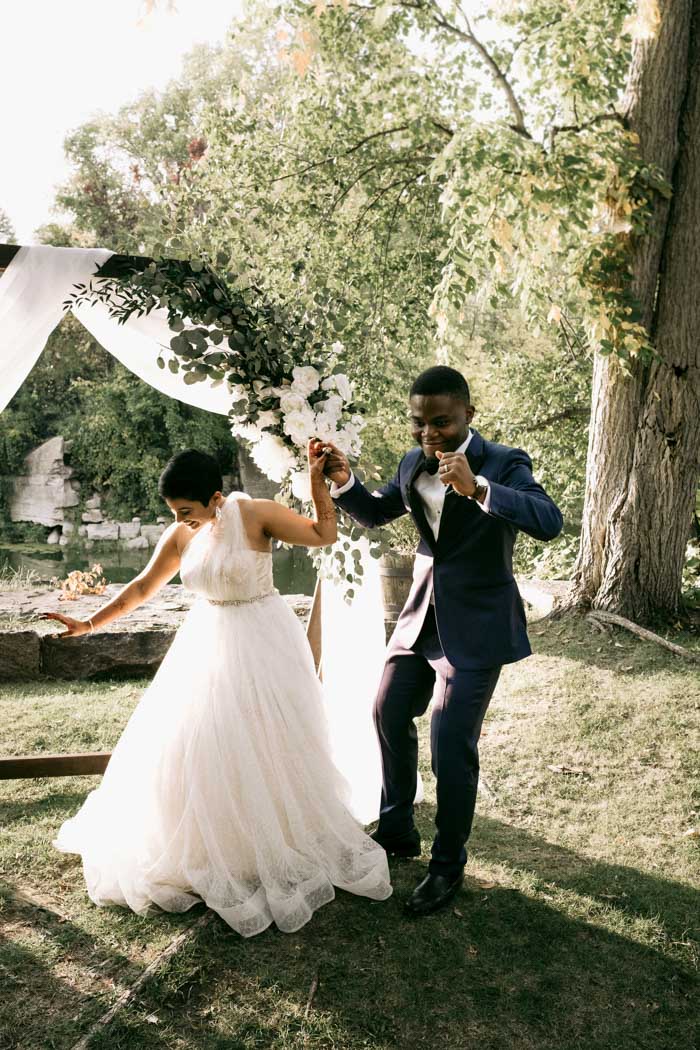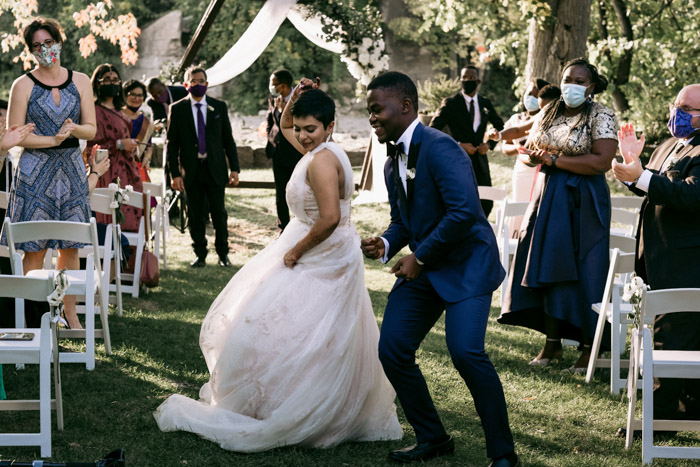 Involving Loved Ones 
Our community's involvement is what made our ceremony personal and meaningful. Our sweet friend and former roommate played "Moon River" on her guitar as my father and I walked down the aisle. We had a close family friend officiate the ceremony, and another lead us in singing "Great is Thy Faithfulness." Finally, our pastor, a friend of many years, gave a thoughtful wedding sermon.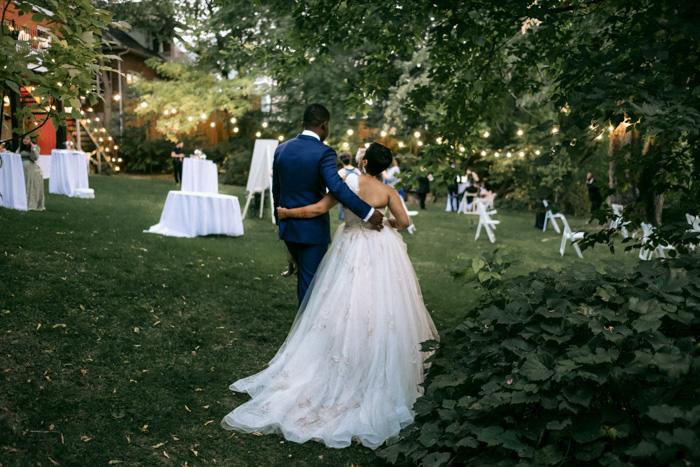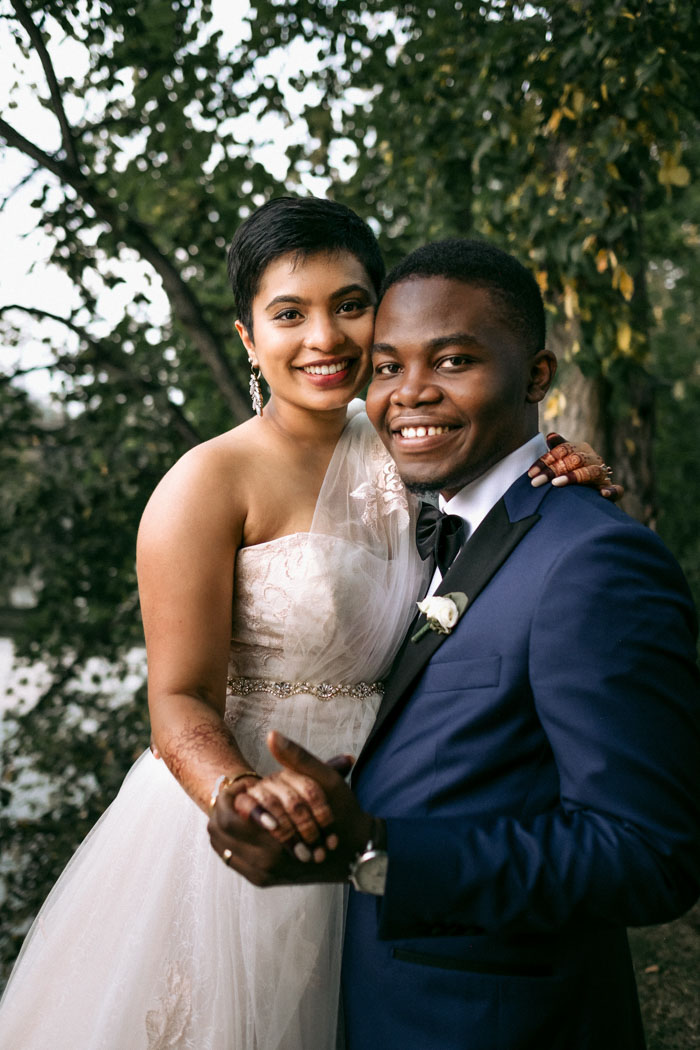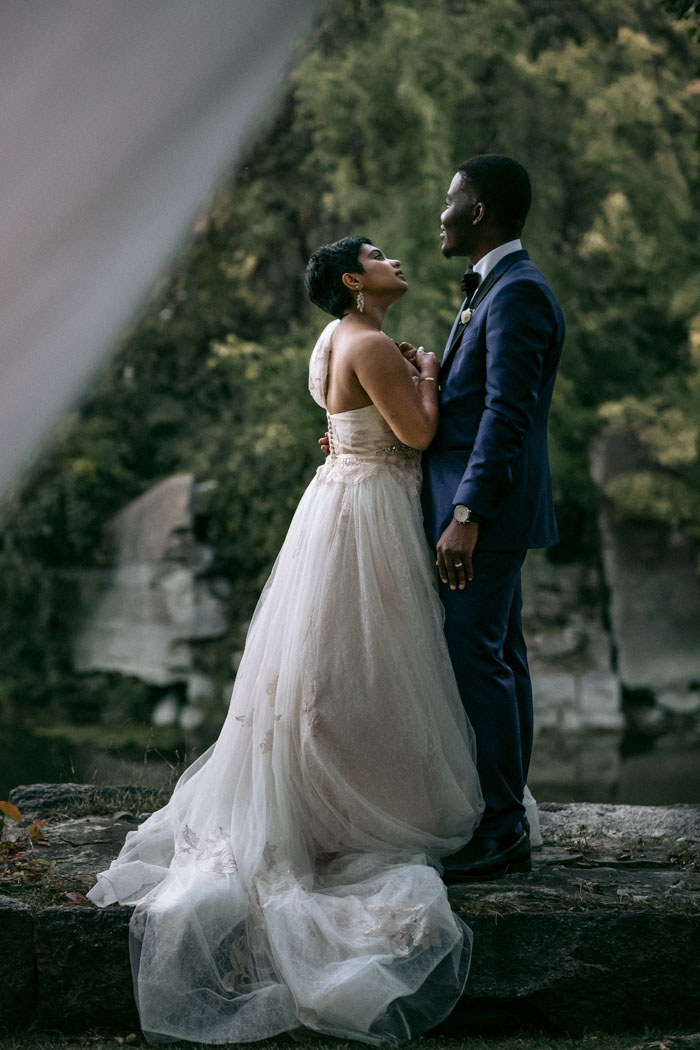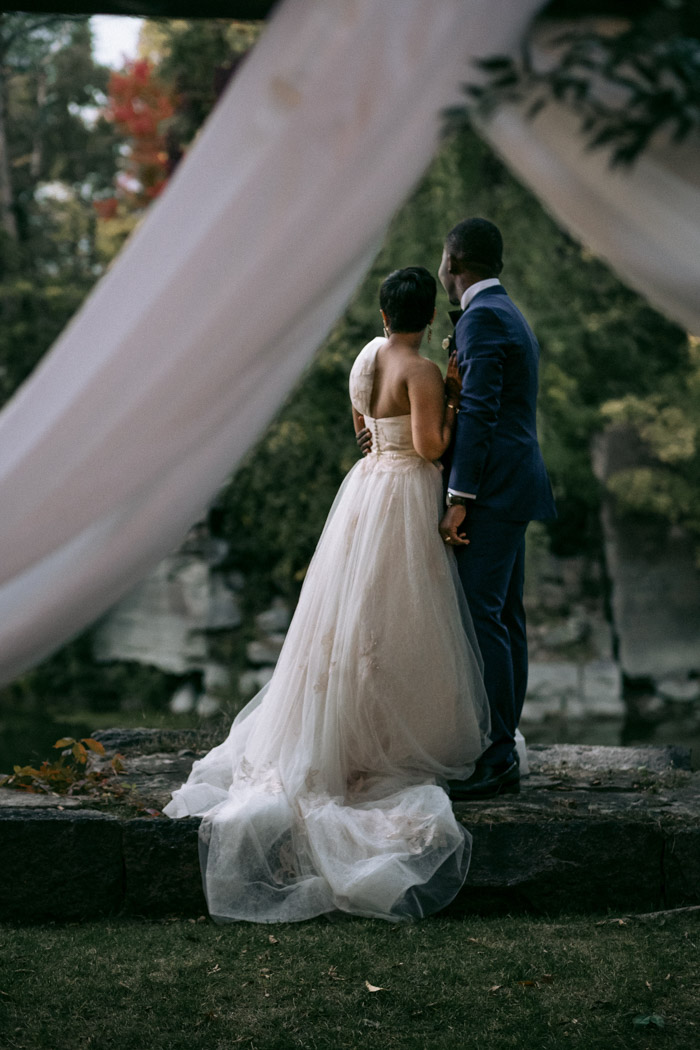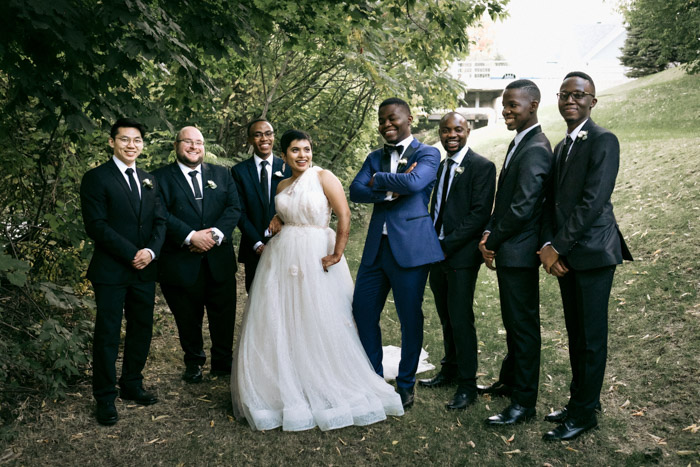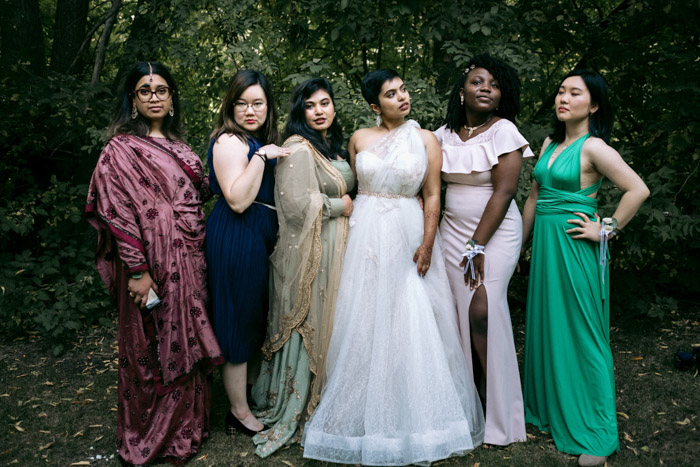 Hire Vendors You Trust 
Hire vendors you trust to go above and beyond to bring to life the day of your dreams. For us, it was important and rewarding to work with vendors—particularly our wedding planner— who understood and worked with the nuances of our cultural backgrounds. Because of COVID-19, our initial venue canceled 72 hours before our wedding day. We can't imagine what we would have done without the initiative and help of our talented team.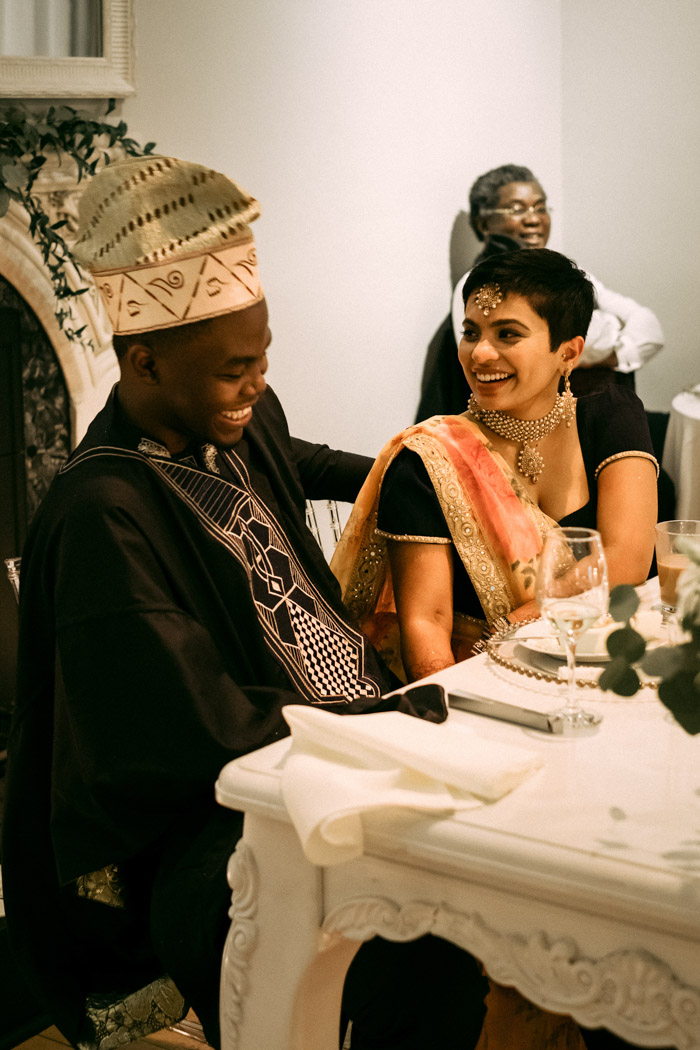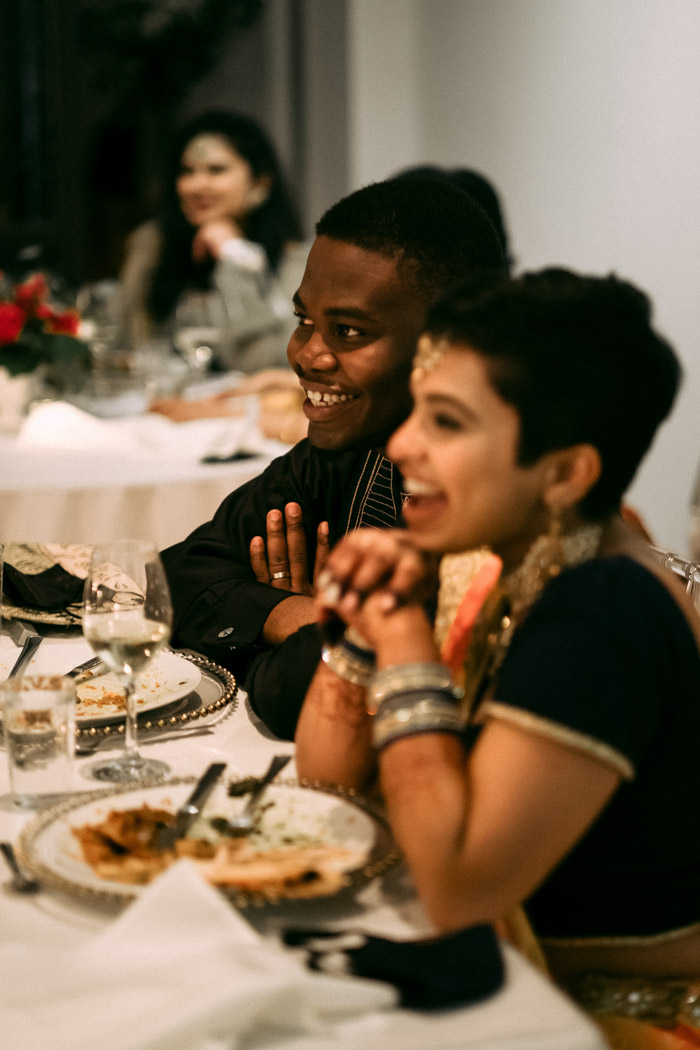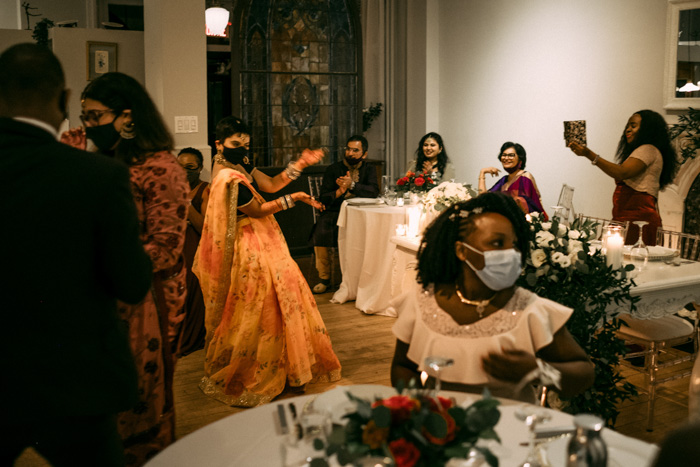 Anabelle Agnew's Take On Dancing The Night Away 
It was a wedding full of surprise dance performances. At the reception, the bridesmaids choreographed a virtual dance mash-up—with appearances from family and friends all over the world. The evening ended with Toni and his groomsmen surprising Grace with a Bollywood style flash mob.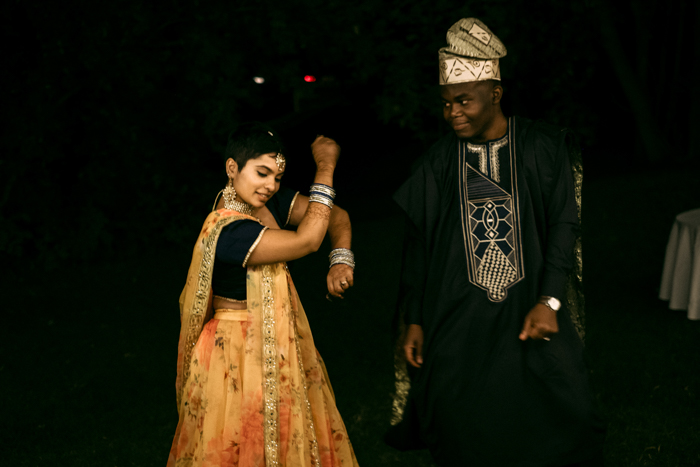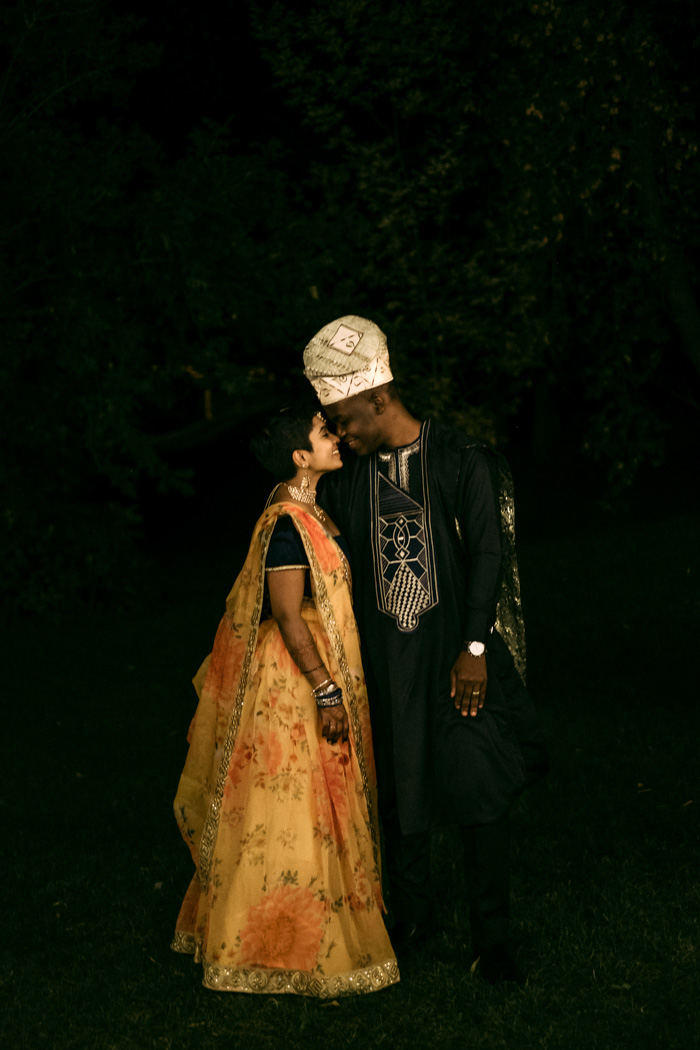 We are grateful Junebug member Annabelle Agnew Photography captured every little moment that made this multi-cultural Cafe de L'Horloge wedding unforgettable. Grace and Toni's day—full Indian and Nigerian cultural influences, fun, and a whole lot of dancing—is the perfect inspo for couples looking to ditch standard wedding traditions. 
Feeling inspired to dance the night away, like Grace and Toni? Stop hunting for unique wedding songs to set your day apart. You won't want to miss these underrated love songs out on the dance floor. 
The post Multi-Cultural Cafe de L'Horloge Wedding Full of Impromptu Dancing appeared first on .