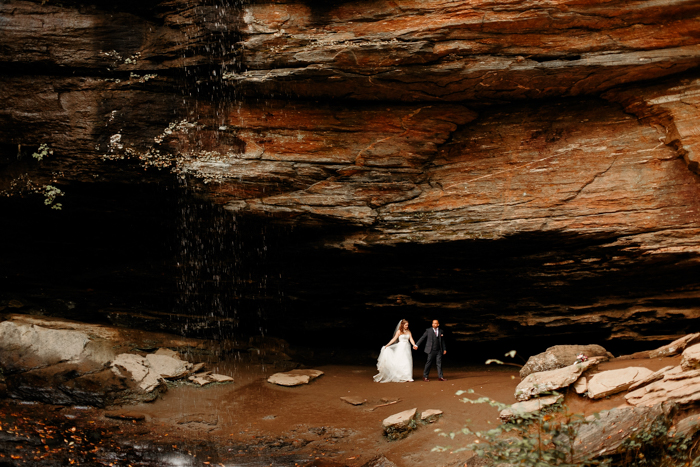 Weddings are all about celebrating love for one another in a place that is meaningful to you as a couple. That's why Caitlin and David settled on a Moore Cove Falls wedding to celebrate their love. The two always loved the mountains, so they figured why not tie the knot in the middle of a national forest with nature as their incredible backdrop? With the help of planner Elope Asheville, they said "I do" surrounded by their loved ones, their furry friend Phenix, and the gentle sounds of the waterfall.
While we could talk about how special the intimate celebration was, we love what photographers—and Junebug members–The Stewarts Roam had to say about the couple and the love-filled day.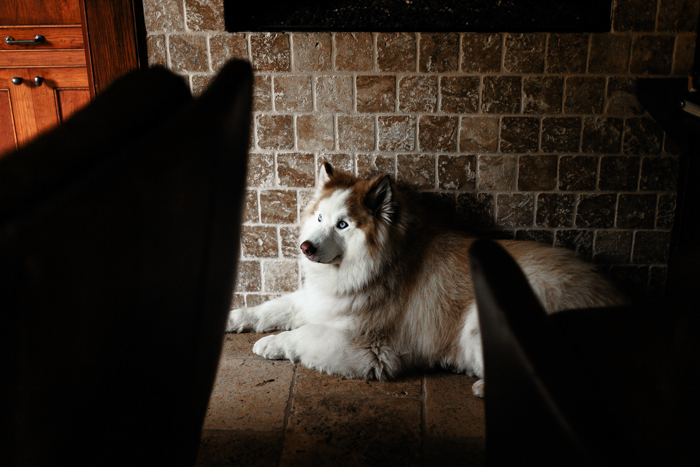 The Stewarts Roam's Take On The Day
These two chose Moore Cove Falls for their special day and exchanged their vows on the rocks, right beneath the breathtaking falls. It was a killer spot, and we couldn't have pictured a more beautiful scene for this special couple.
We fell in love with David and Caitlin's generous spirits and knew our personalities would suit their day well. We were completely honored by the number of times David and Caitlin told us that they trusted us and wanted our vision and artistic styles to guide their day. And we were beyond happy to oblige! When a couple gives us that much creative freedom to truly document their day to the best of our ability, we know that we're working with the right people. David and Caitlin are two absolutely wonderful people.
We loved getting to know these two and getting to witness their love for one another. Another very special addition to this awesome day was their gorgeous dog, Phenix. He kept a close watch over his humans and added a gentle, calming presence. 
The Couple:
Caitlin and David
The Wedding:
Moore Cove Falls, North Carolina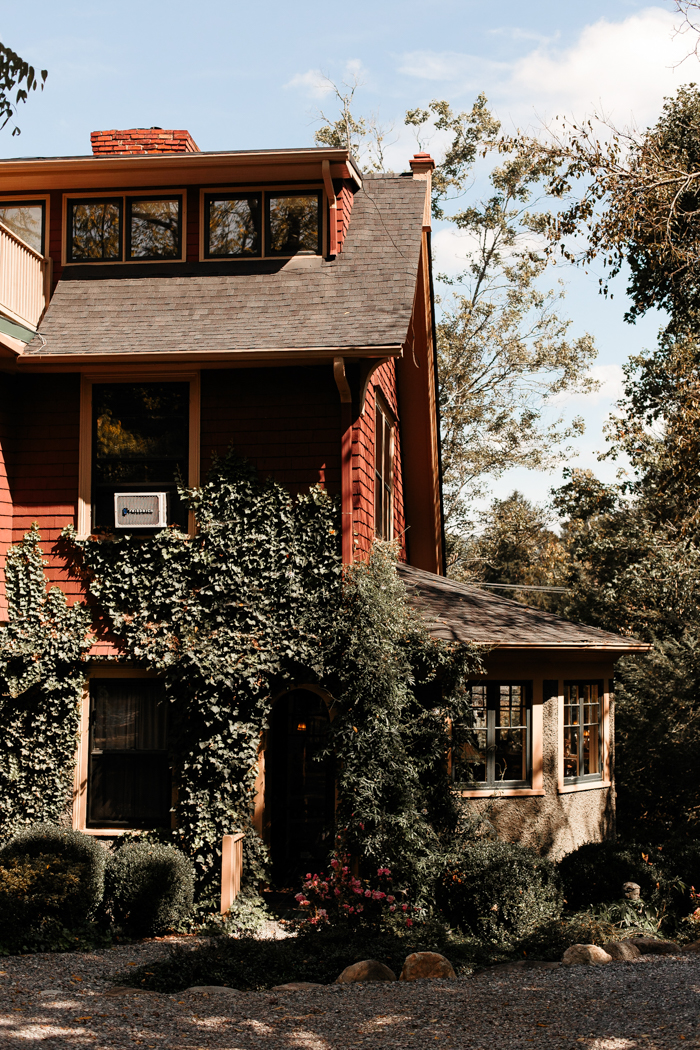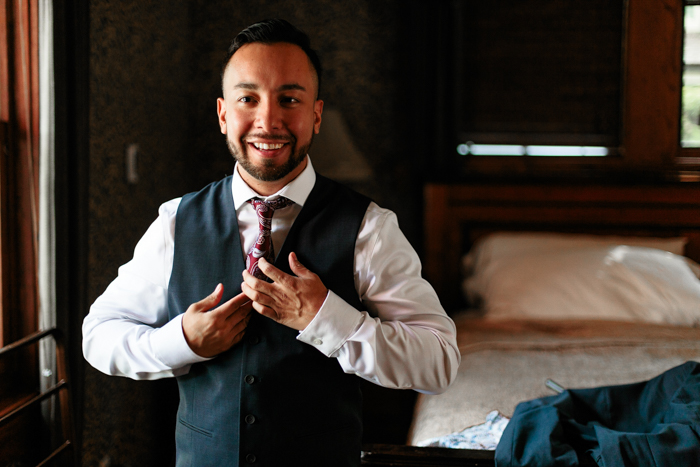 Incorporating Nature At A Moore Cove Falls Wedding
We wanted something small, intimate, and in the mountains—we love the mountains. Moore Cove Falls was the perfect place–a quiet waterfall within the Pisgah National Forest in North Carolina. The rest fell into place. Nature doesn't need many decorations. It does all the work for you with its beauty. With the sun shining on a warm autumn day, our vibe was set. Our closest family wore deep reds and navy to match the groom–including our husky, Phenix, who sported a rose-covered leash and formal bandana–and I carried matching flowers. The waterfall served as our music.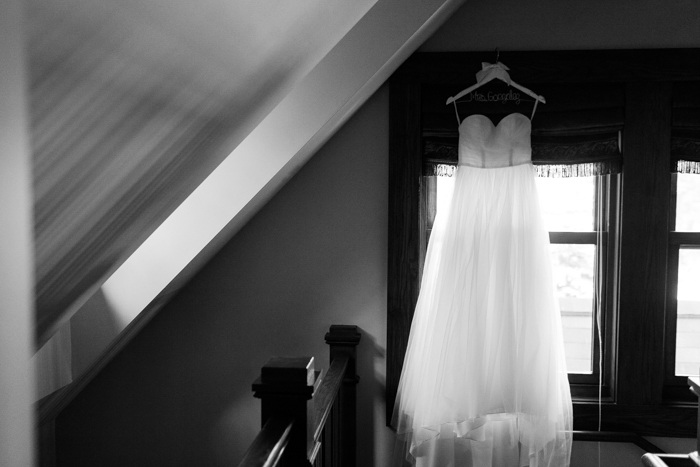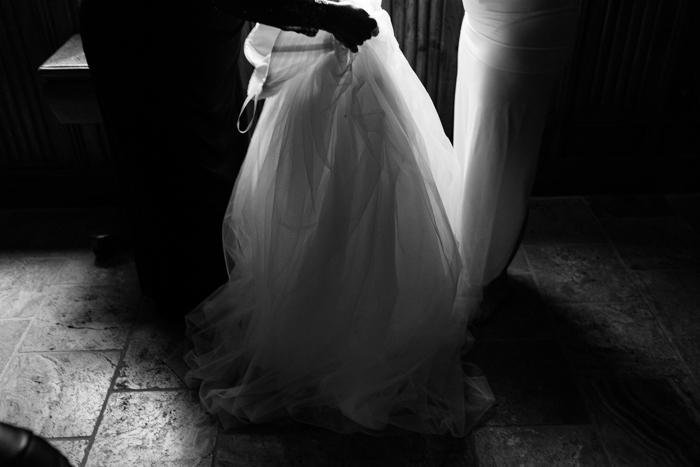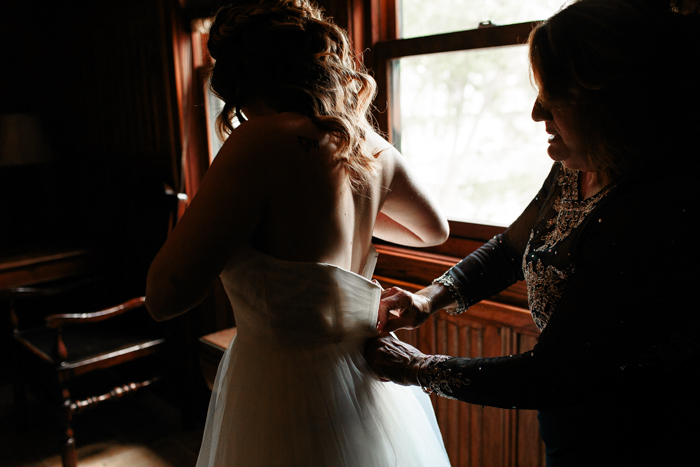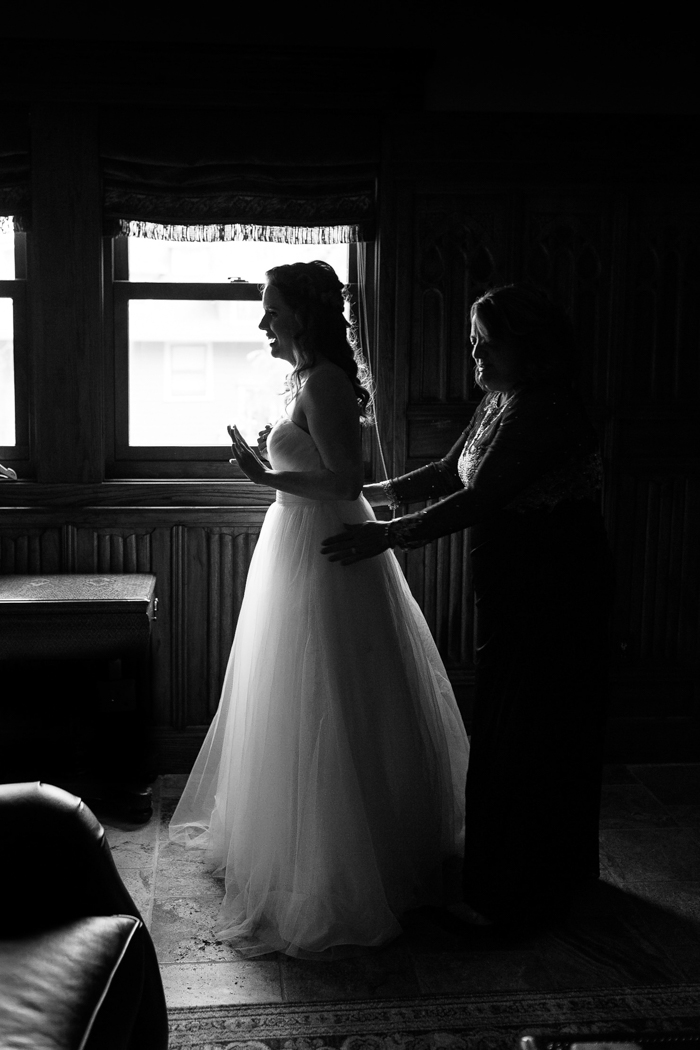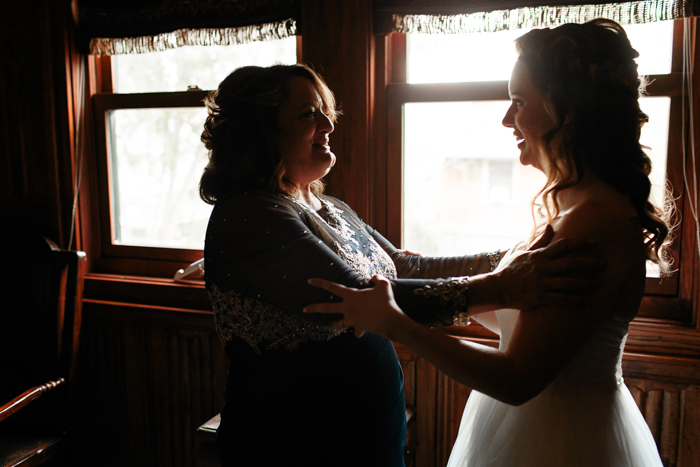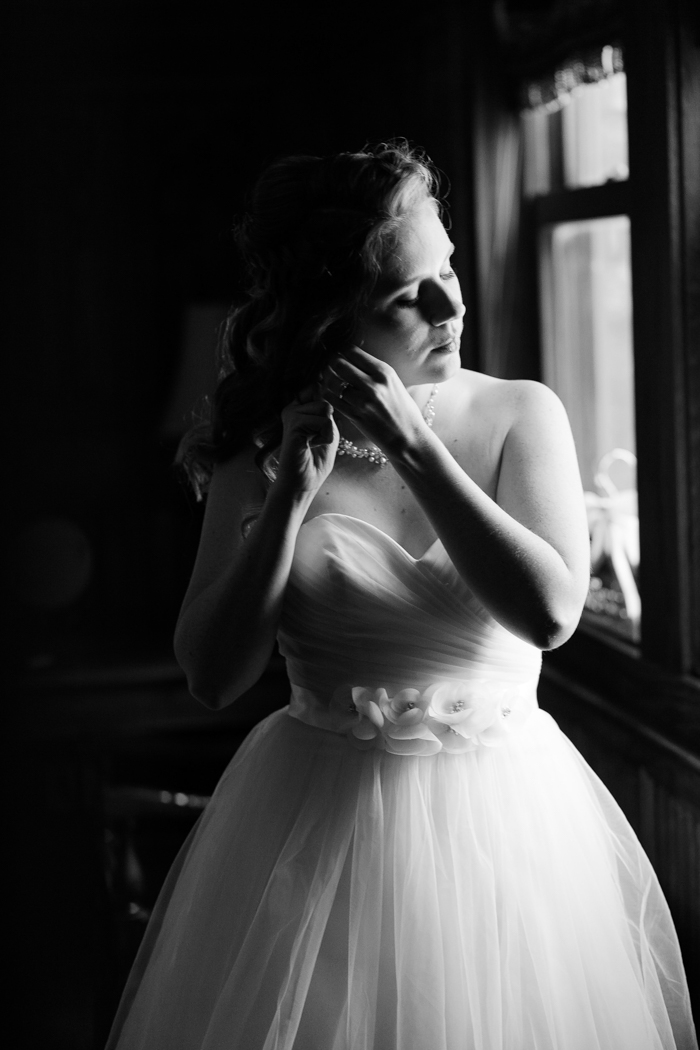 Personalizing The Day With A Pet
We had our dog Phenix join our special day. You could say he was one of the best men! We think he knew his mom and dad were getting married because he was just such a good and happy boy all day.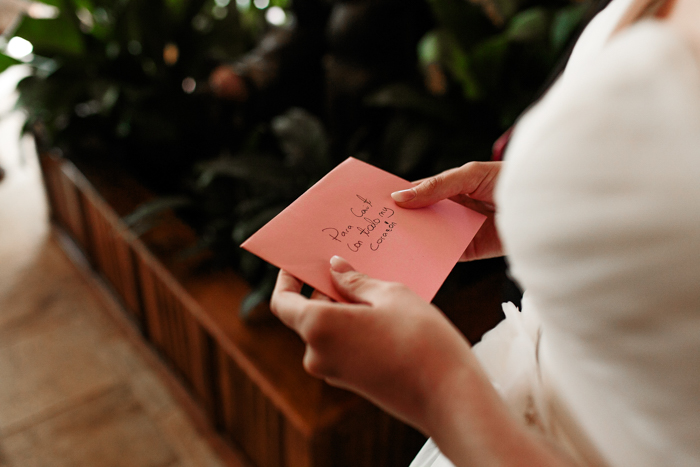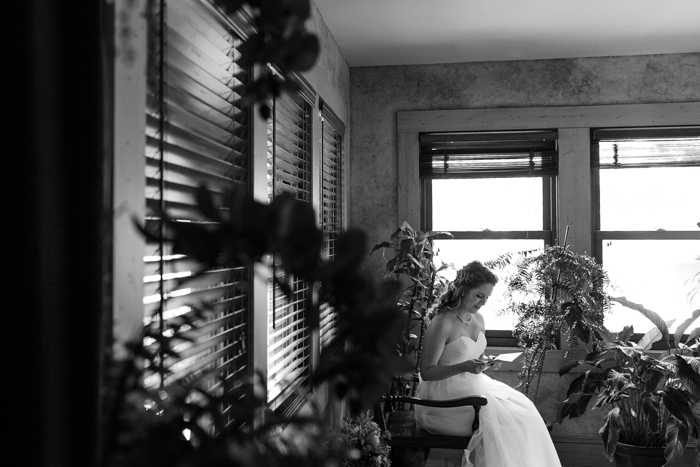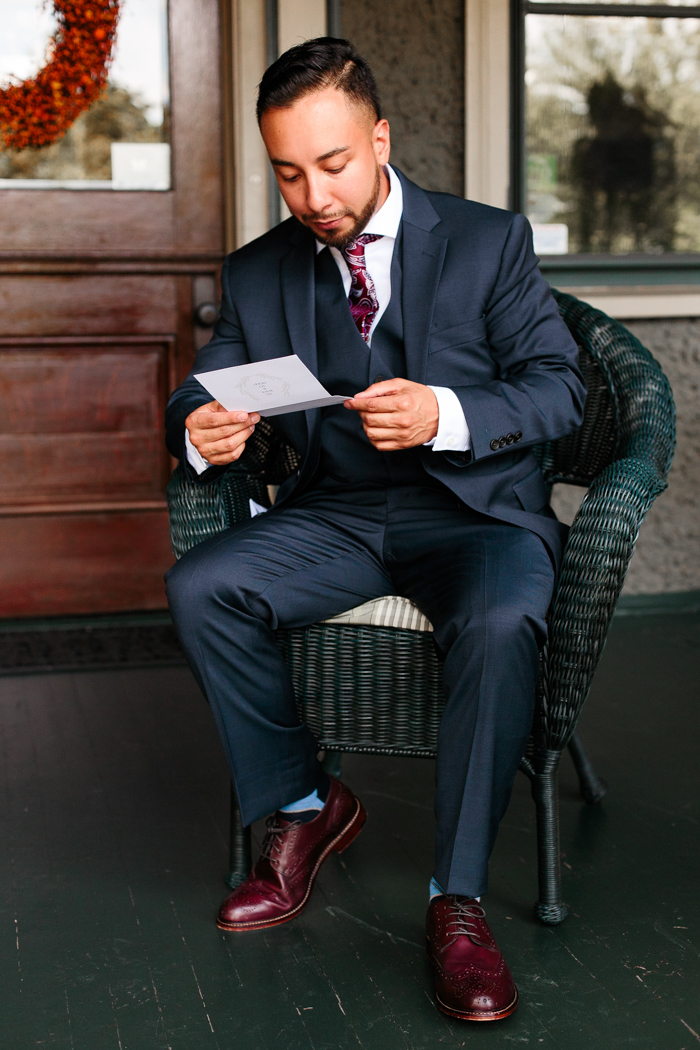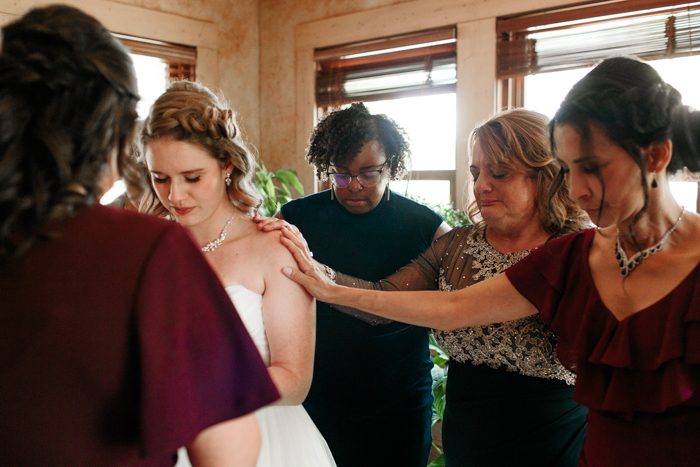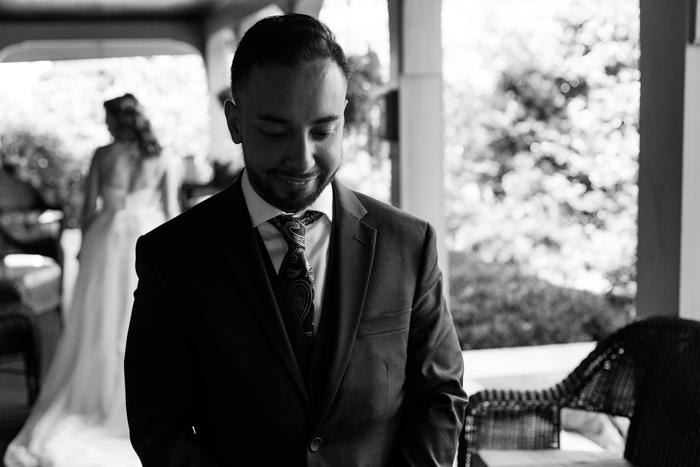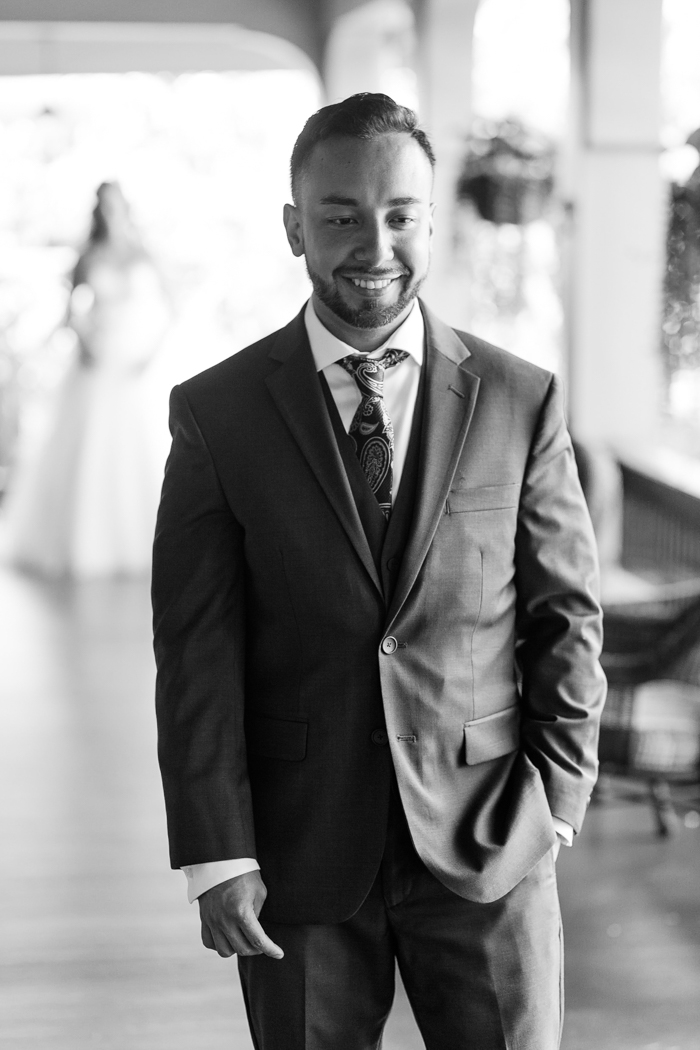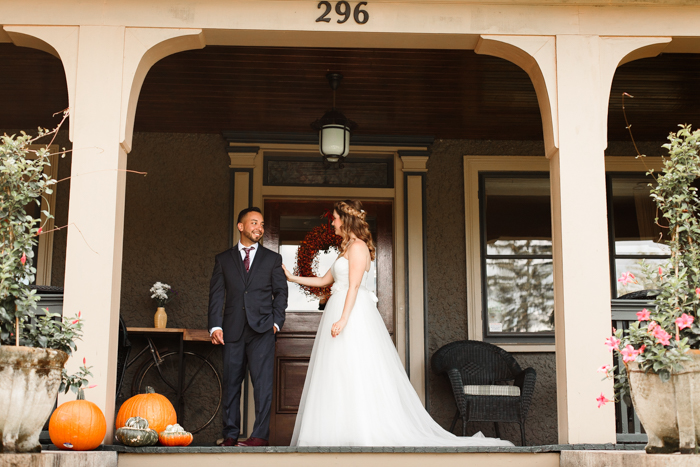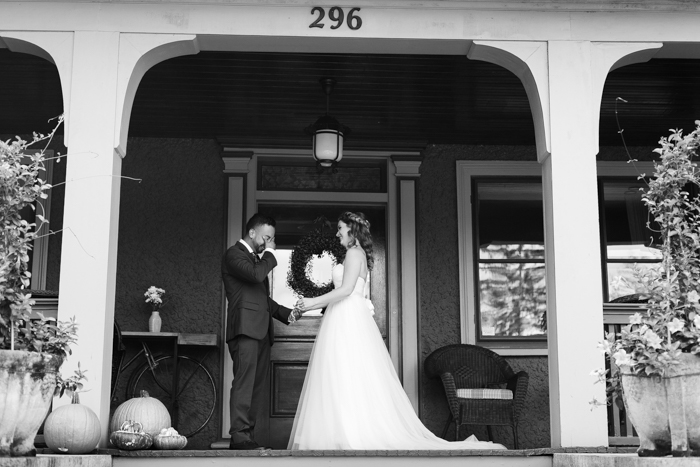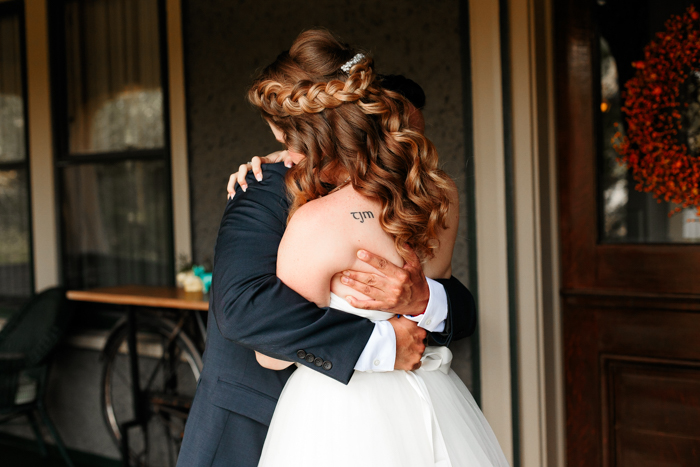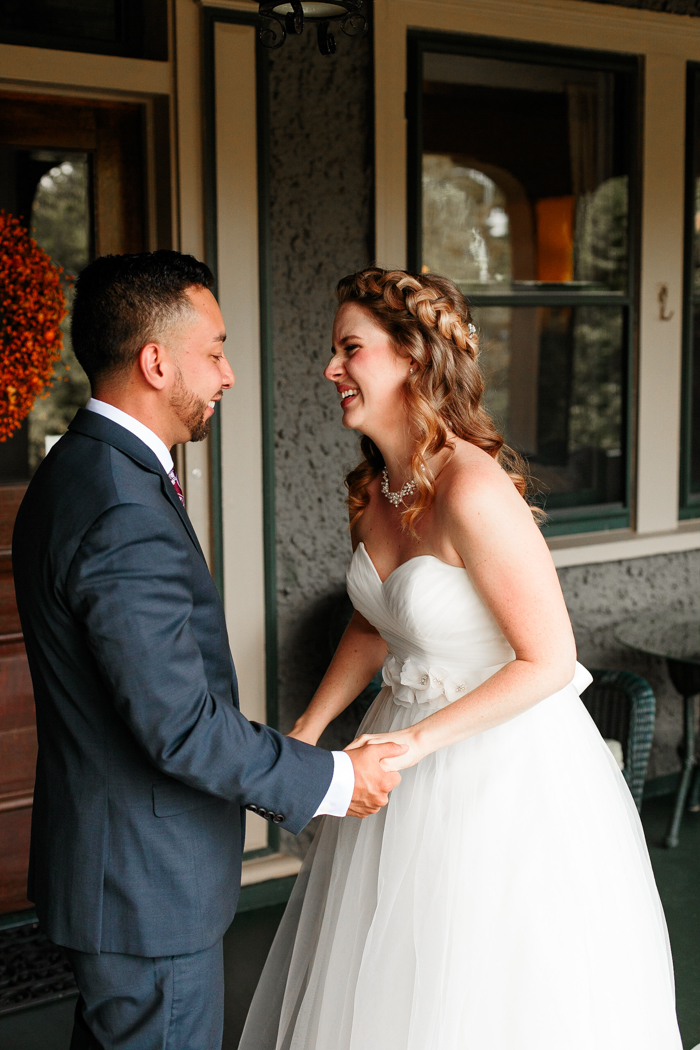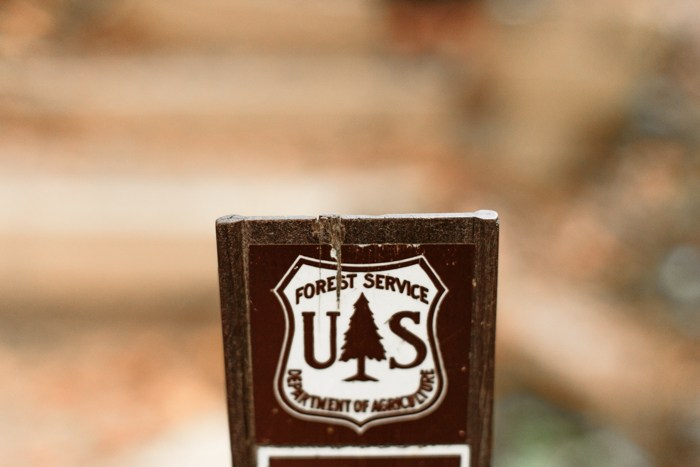 Honoring The Bride's Father
I tied my dad's wedding ring around my bouquet. He passed away five years ago, and I felt like he was walking with me throughout the day by keeping his own band close to mine.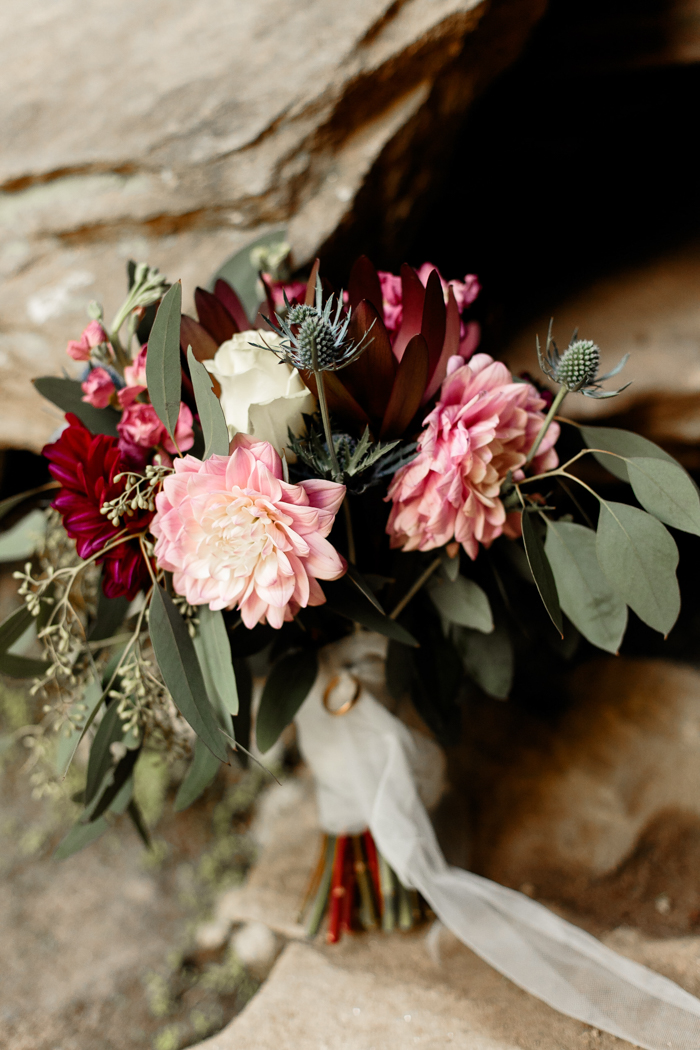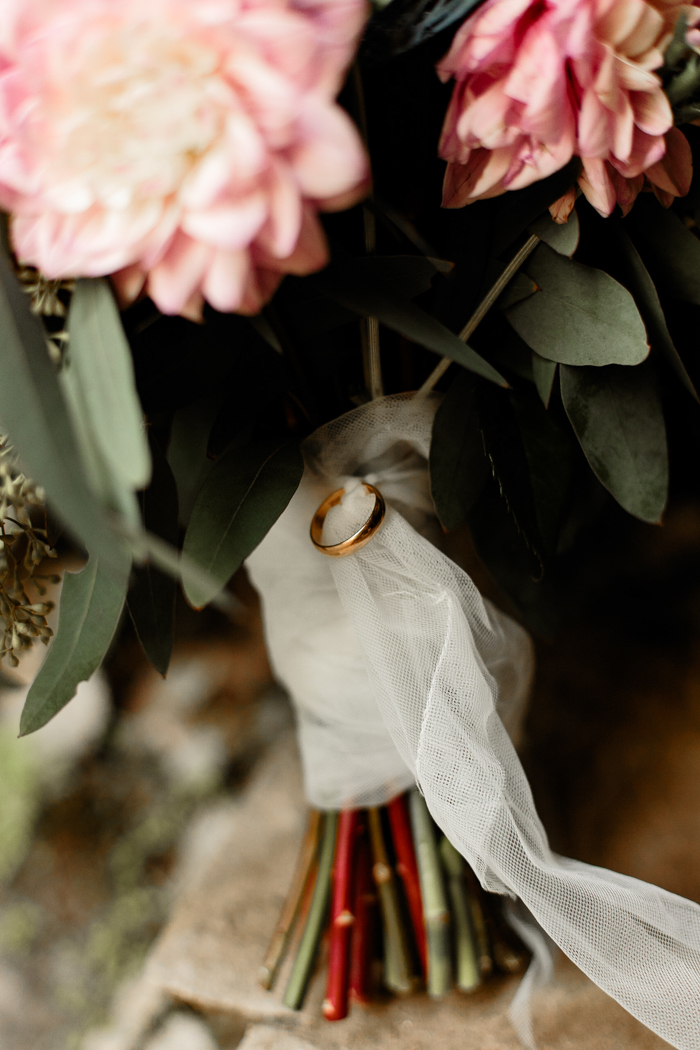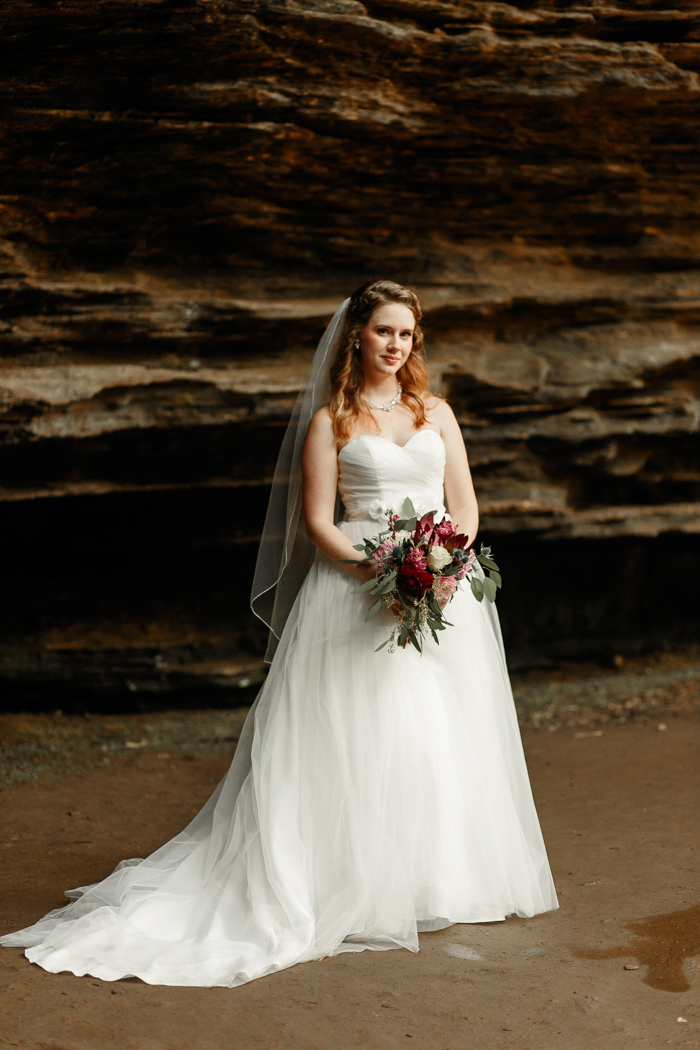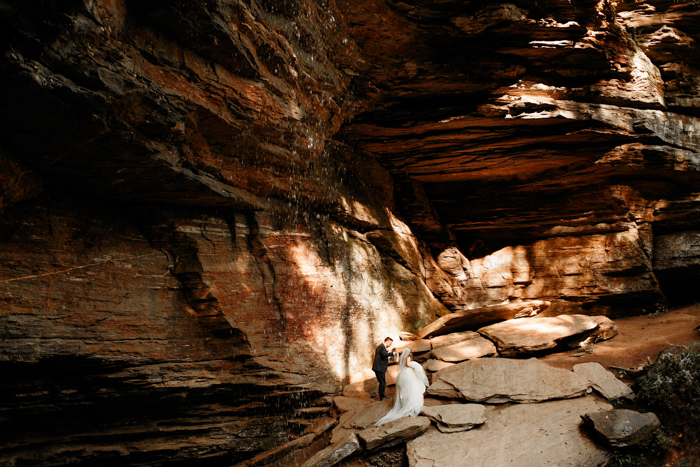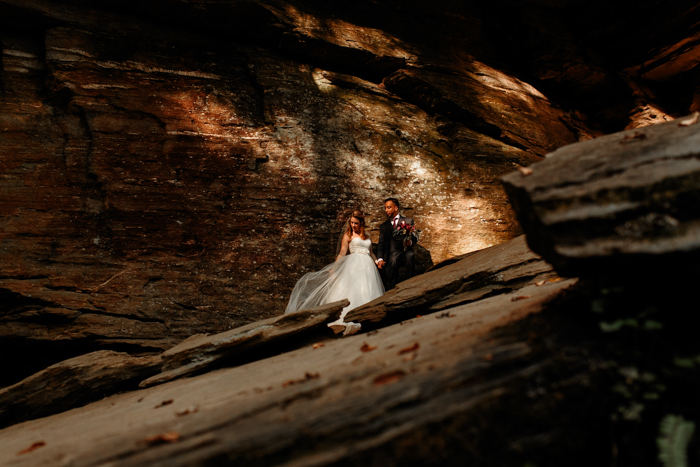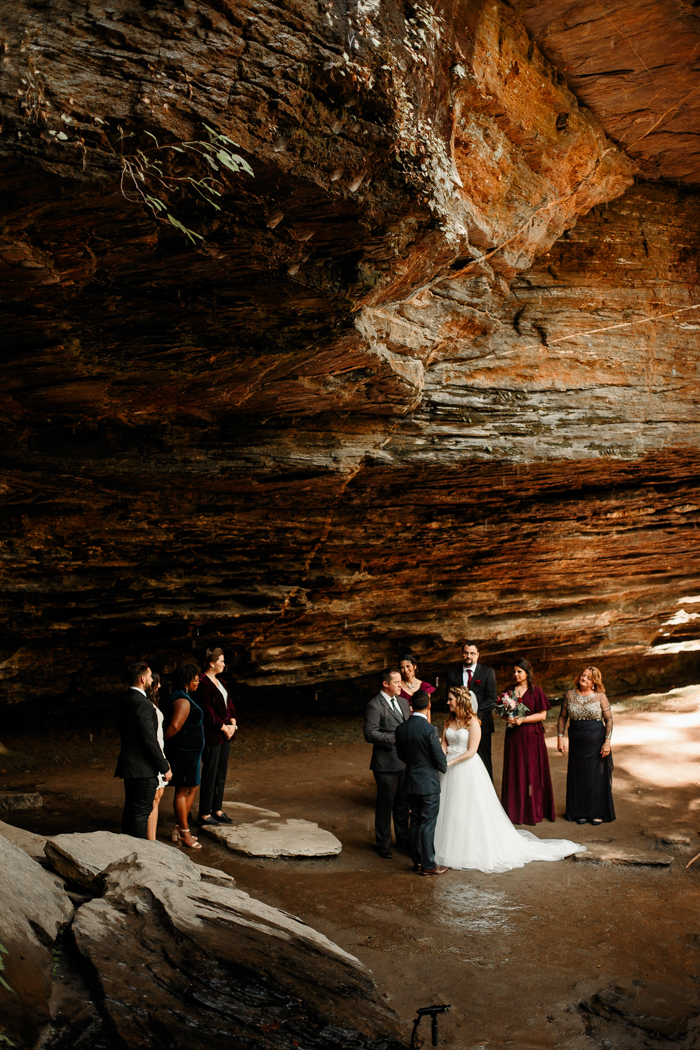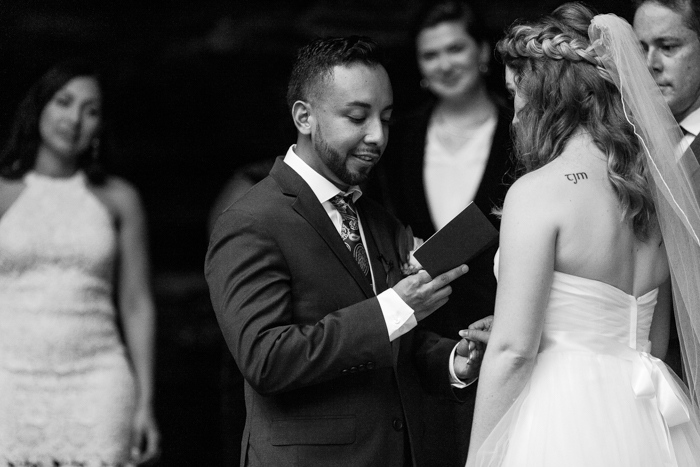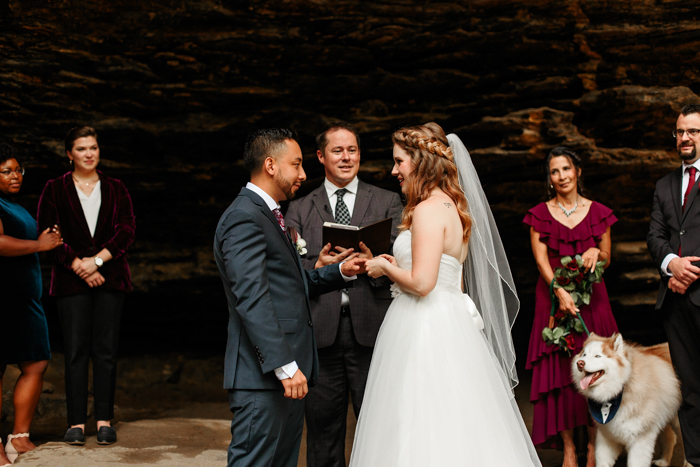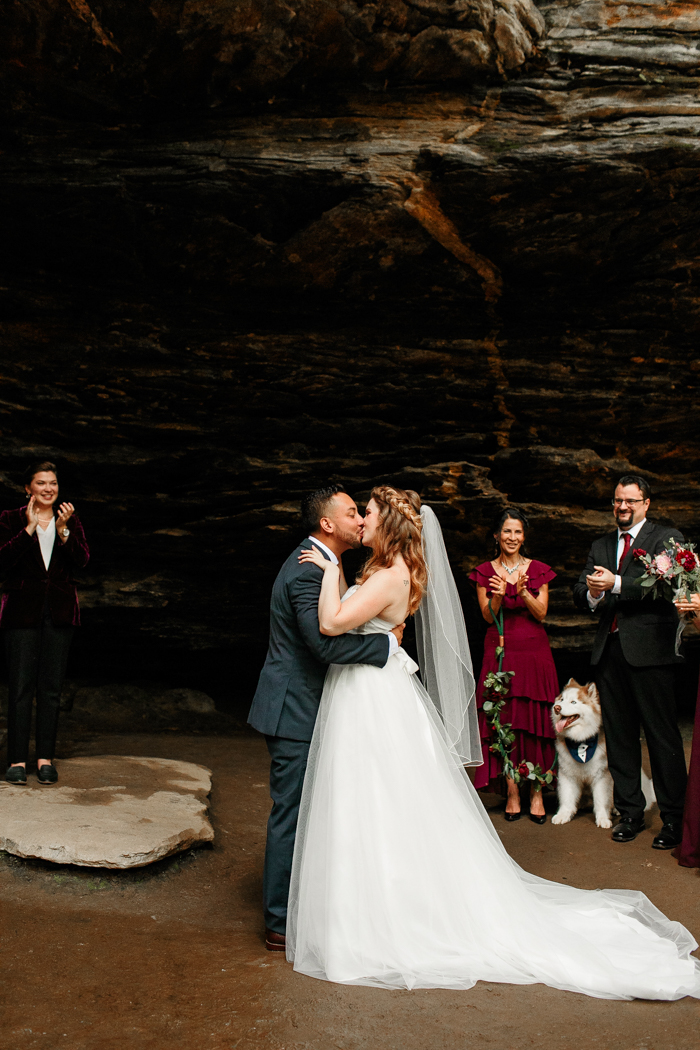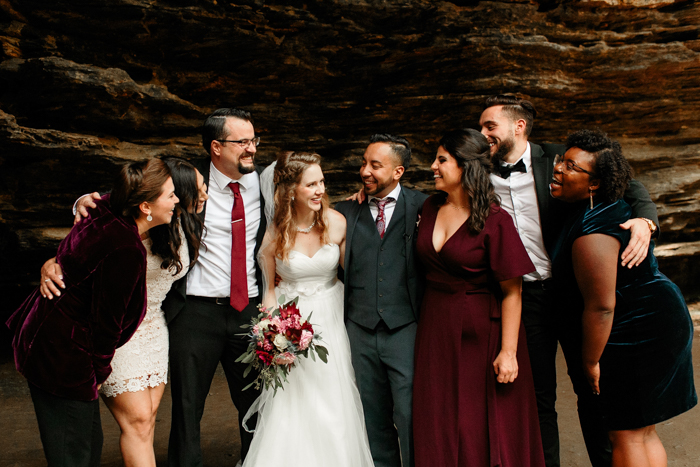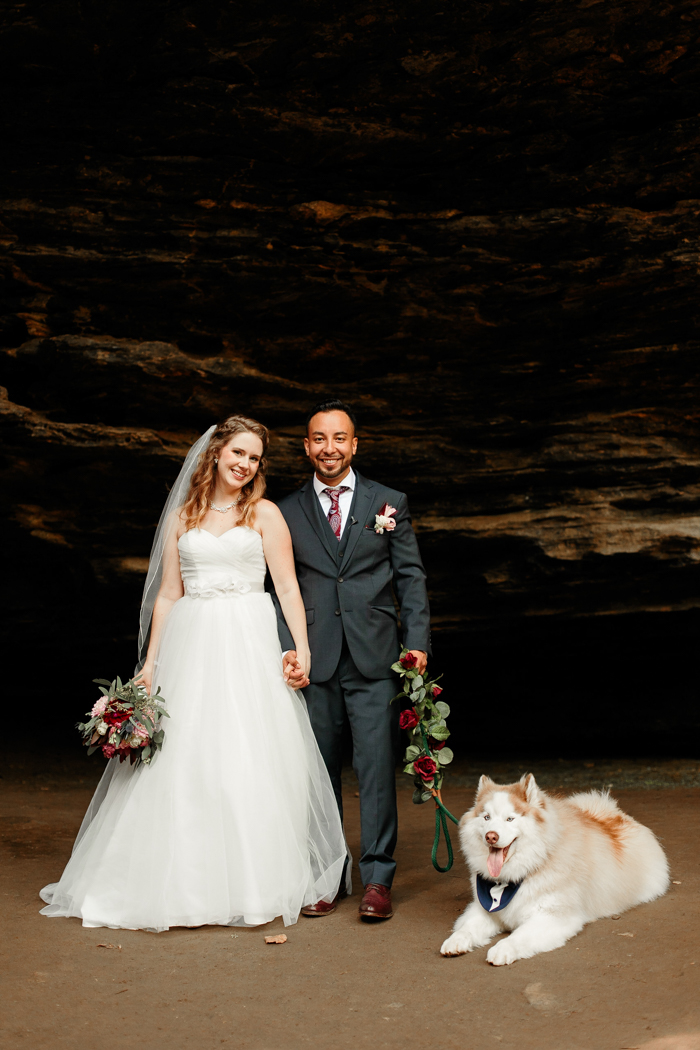 What It's Like Working With A Junebug Member
Our photographers–The Stewarts Roam–were the best! They are such a fun couple who create magical photos of natural moments. They captured who we are as a couple within every shot throughout the day. Our whole essence is in these photos. We had such a fun time, too, talking and laughing and getting to become friends throughout the day.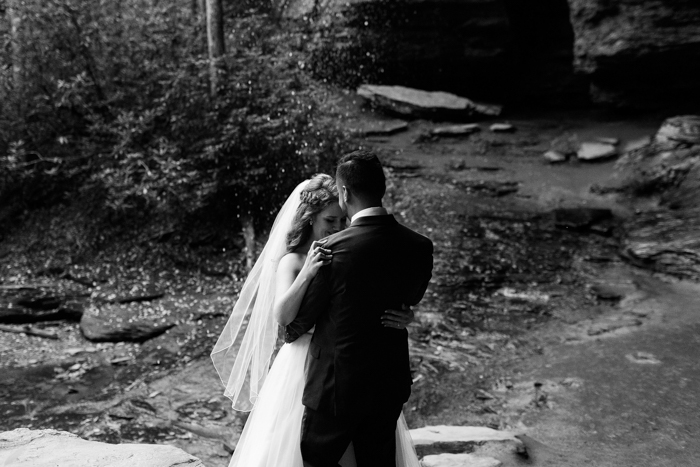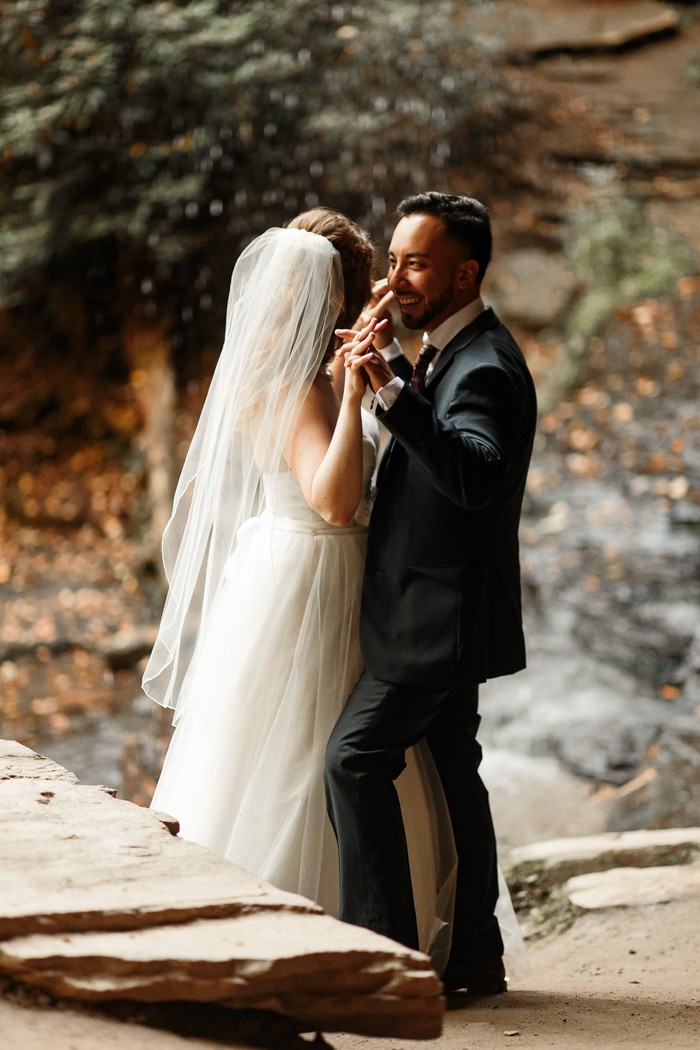 Congratulations again to Caitlin and David on their Moore Cove Falls wedding! We're so thankful that Junebug members The Stewarts Roam were there to capture the magic of the day. To see more of their work, check out their profile in our directory of wedding photographers from around the world!
The post Naturally Stunning Moore Cove Falls Wedding appeared first on .