Ever heard of the superstition that "rain on your wedding day is good luck?" Well this Government Cove elopement should be proof enough that rain on your wedding day is gorgeous regardless! Amber and Monty—two outdoorsy lovers—grabbed their boots and trekked the mountains to exchange their vows in the most scenic way possible. And Amber didn't let the weather or hike stop her from rocking a stunning polka dot gown. 
Not only were the views stunning, but when the rain came down, Amber and Monty snuggled close, grabbed their clear umbrellas, and took time to enjoy being married. Adventure-seekers, this one's for you. Scroll down to see how Five Fox's Photography captured this stunning elopement.
The Couple:
Amber and Monty
The Wedding:
Government Cove, Oregon, USA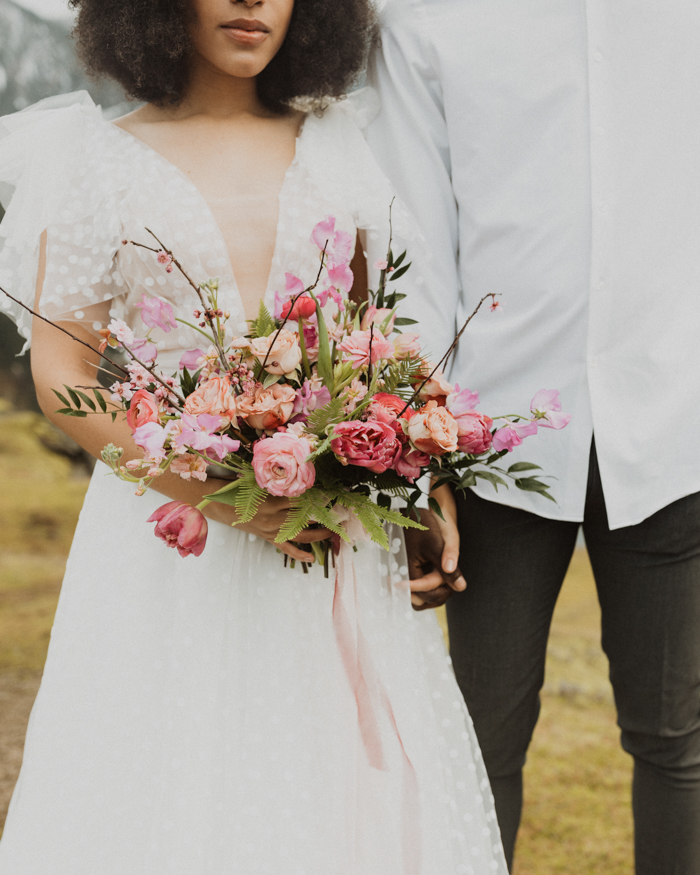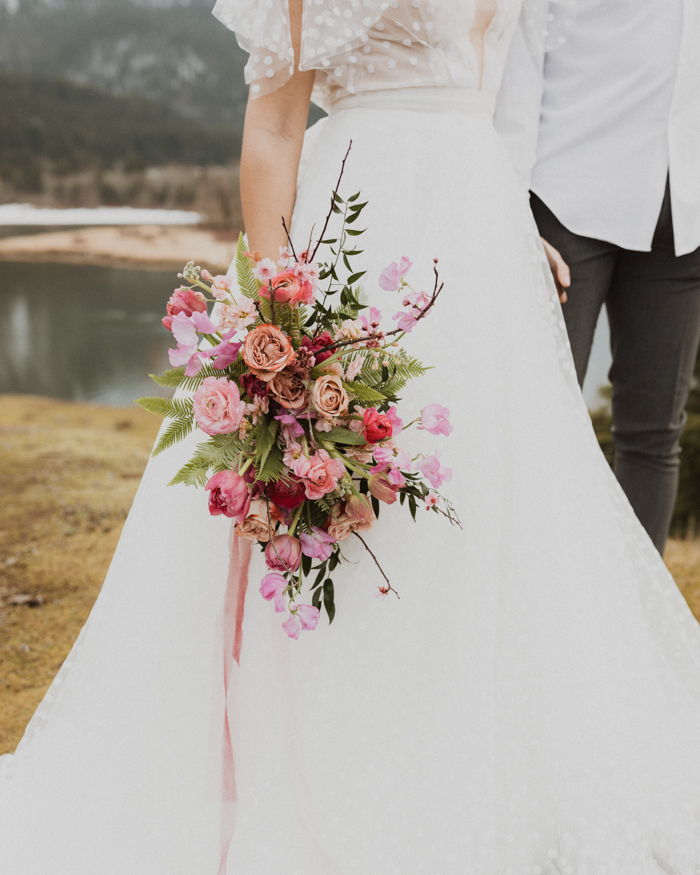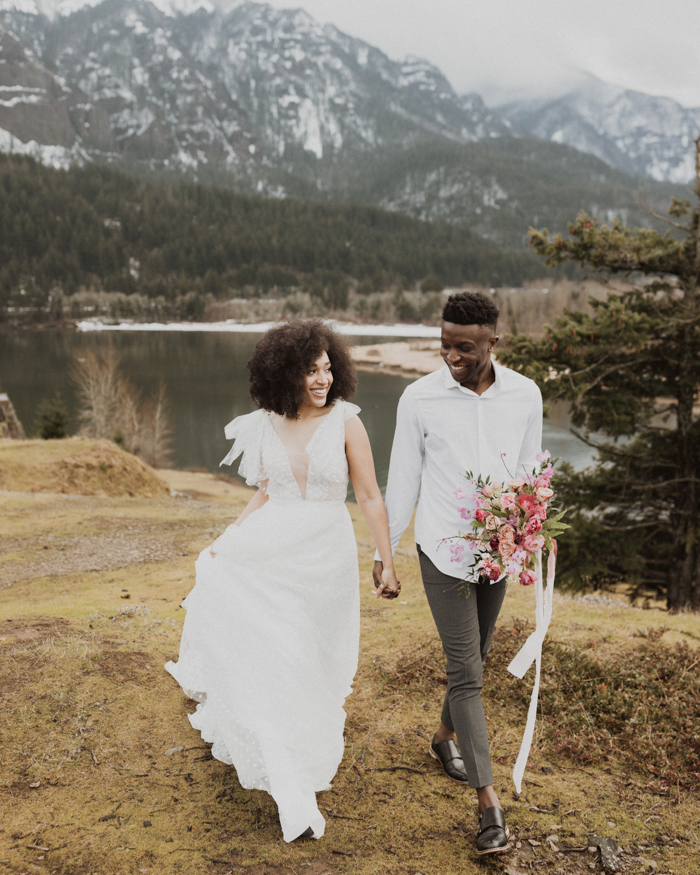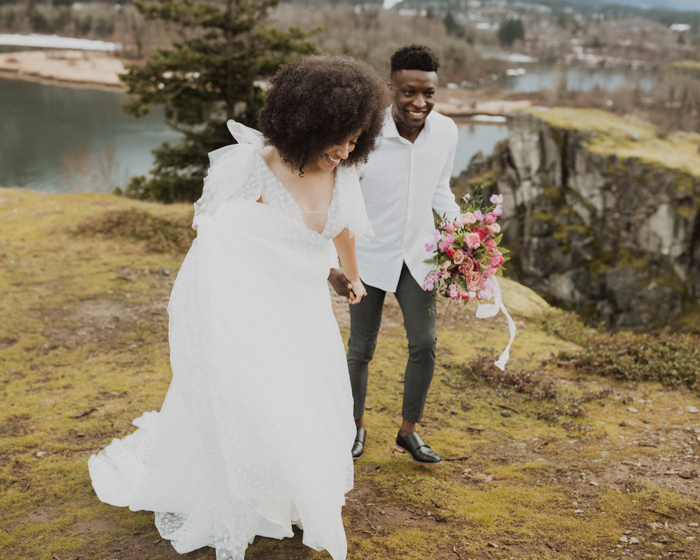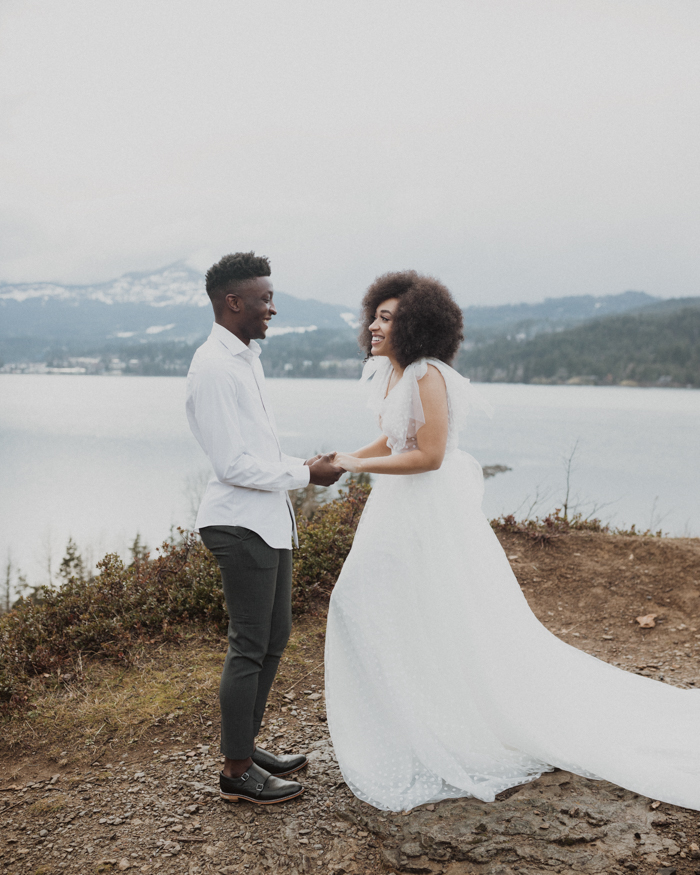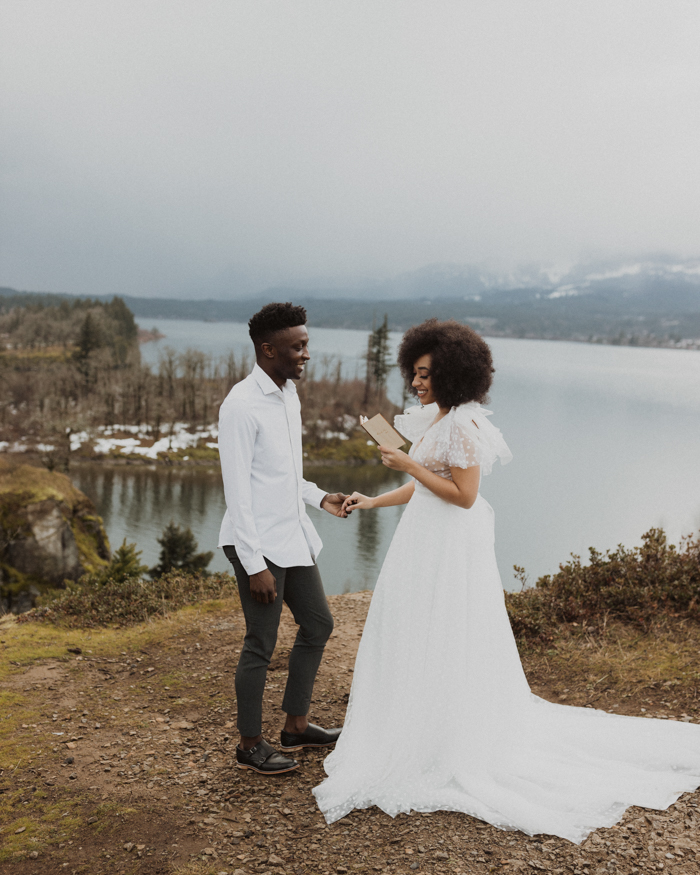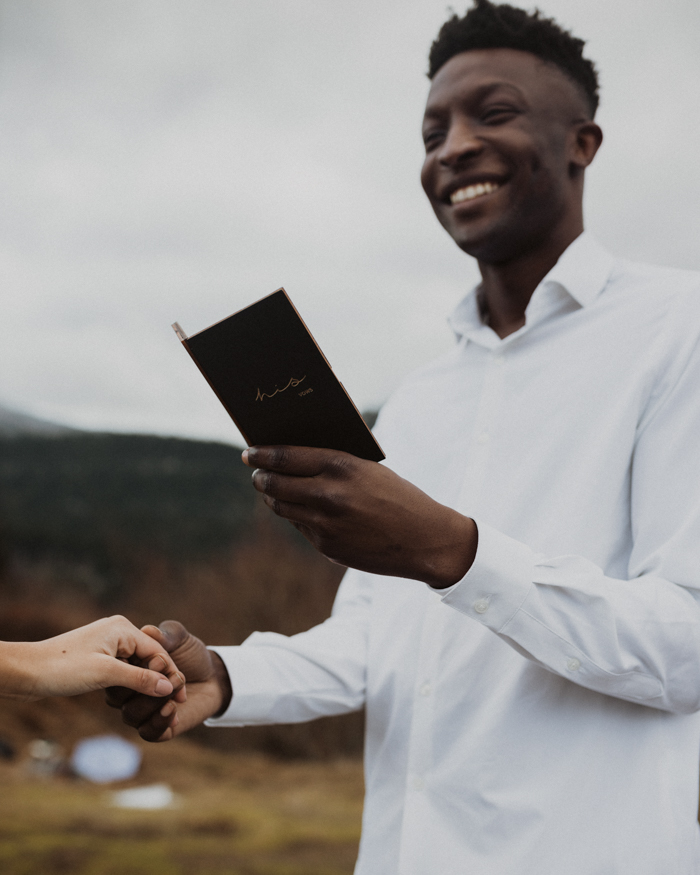 Staying In The Moment
I would say we are most proud of just being in the moment together. We wanted to do an elopement-style wedding because we wanted simplicity and aren't really into flashy moments!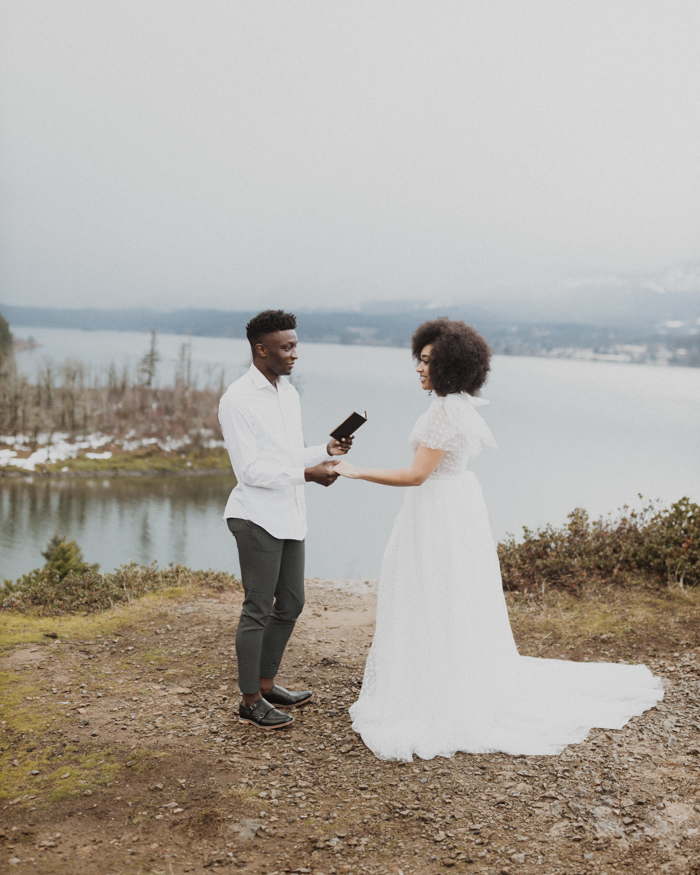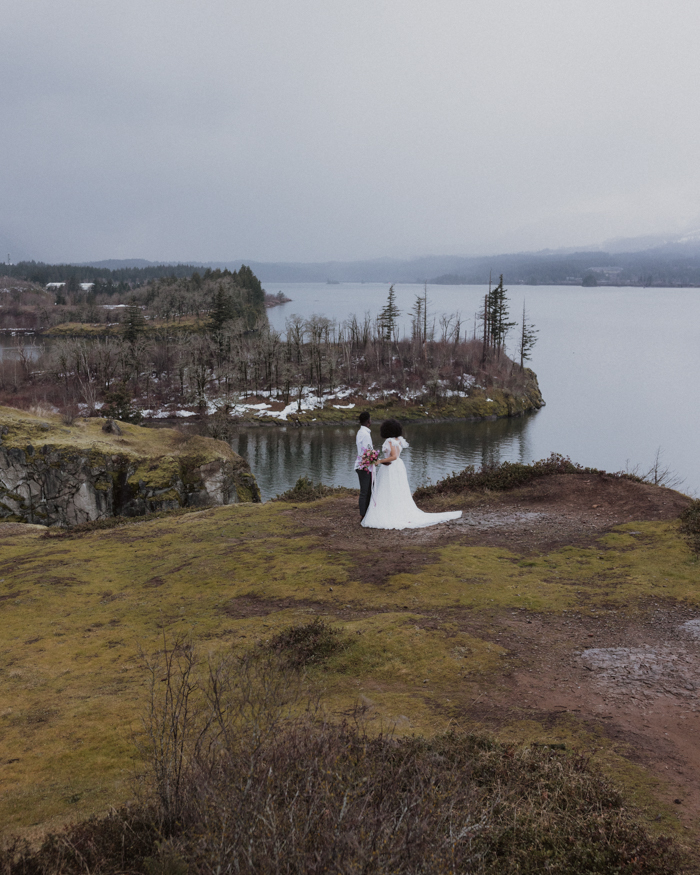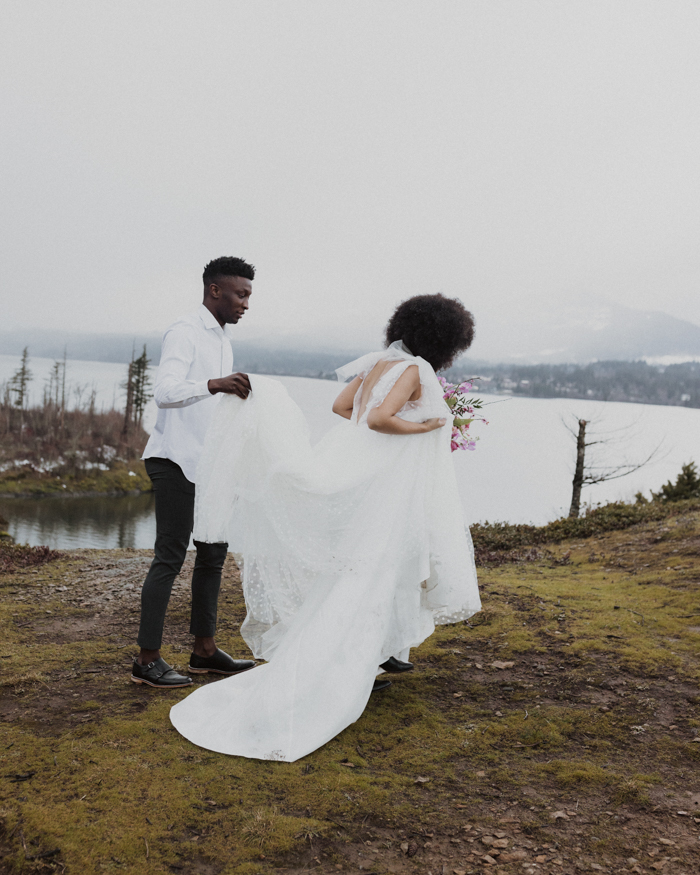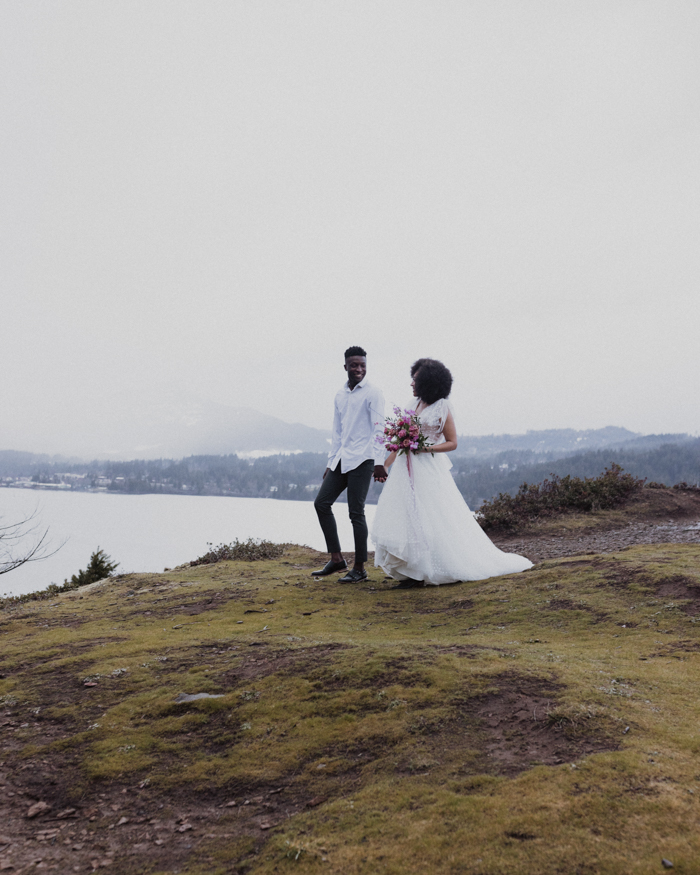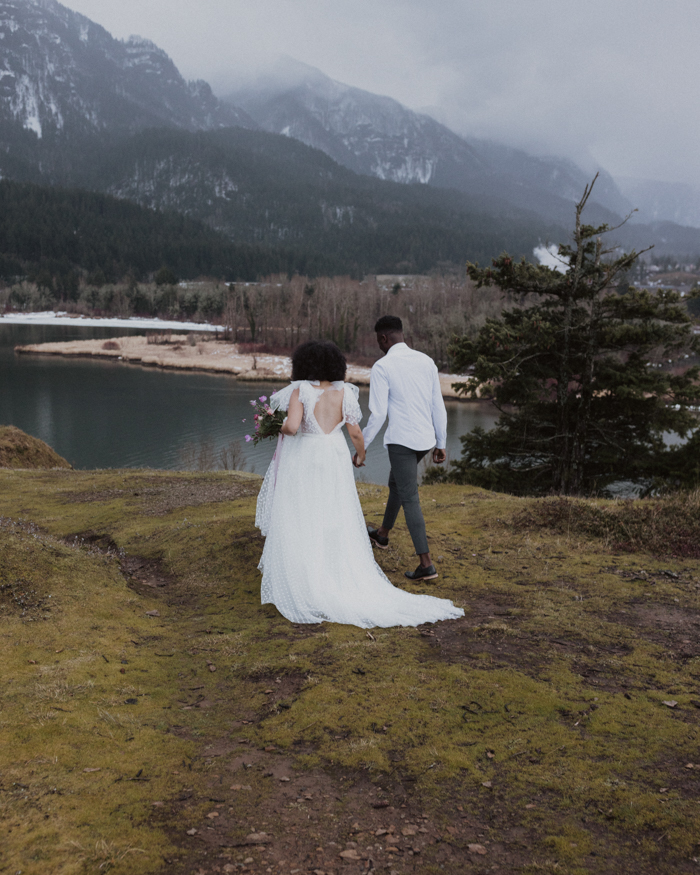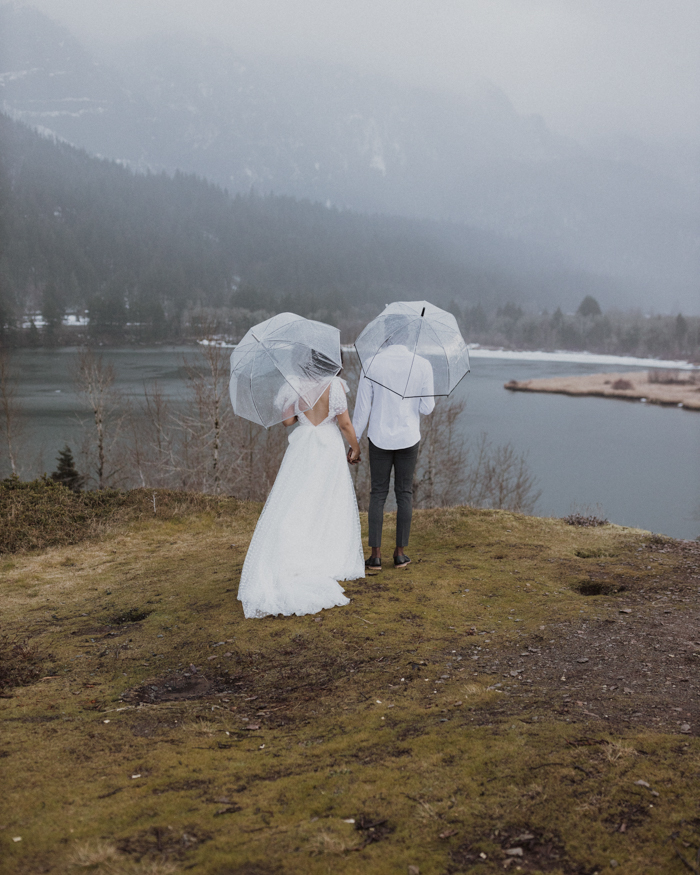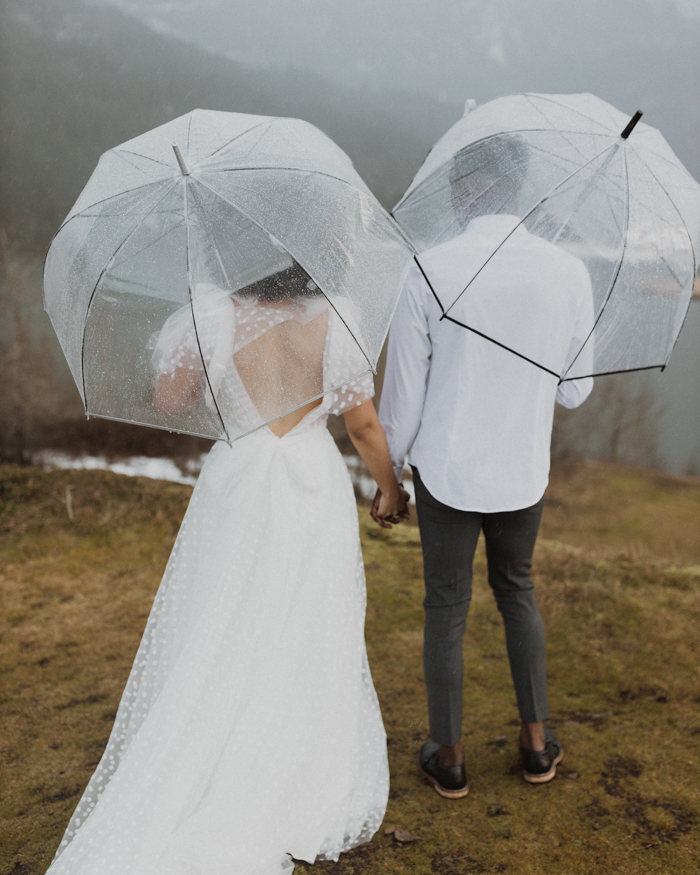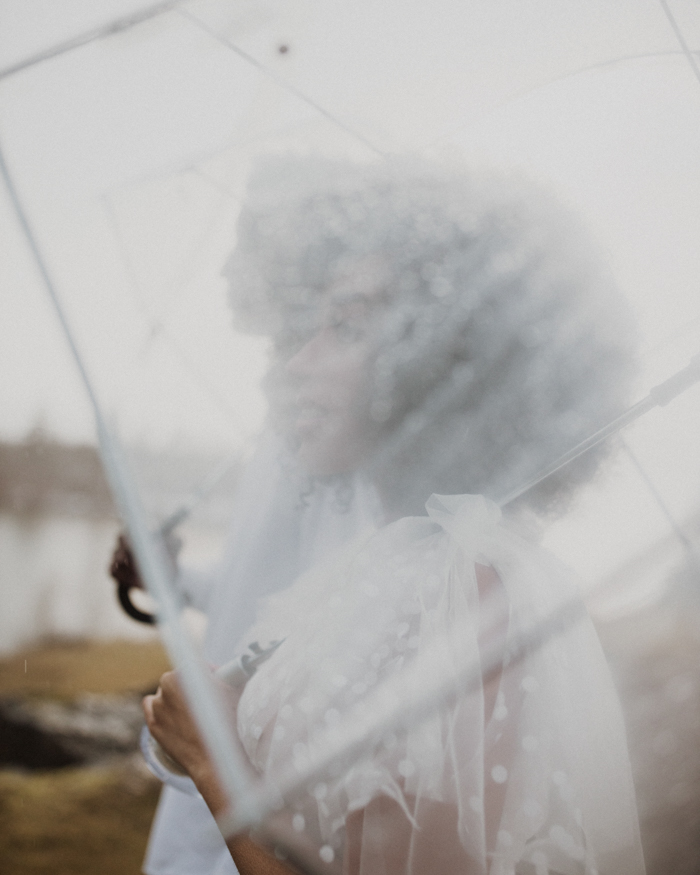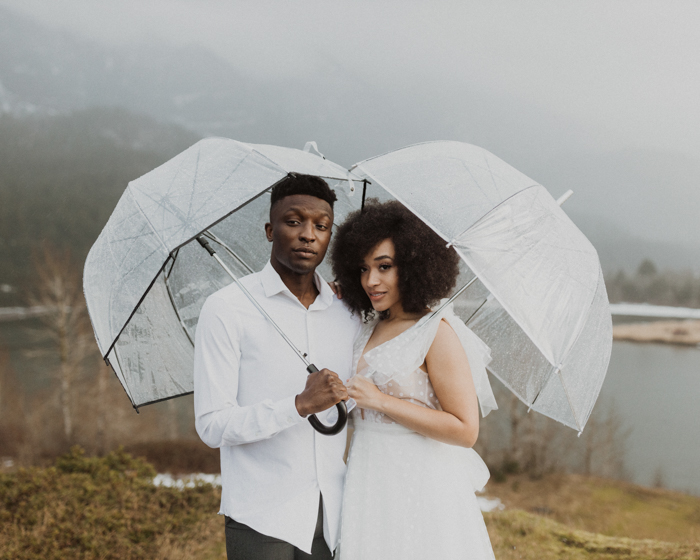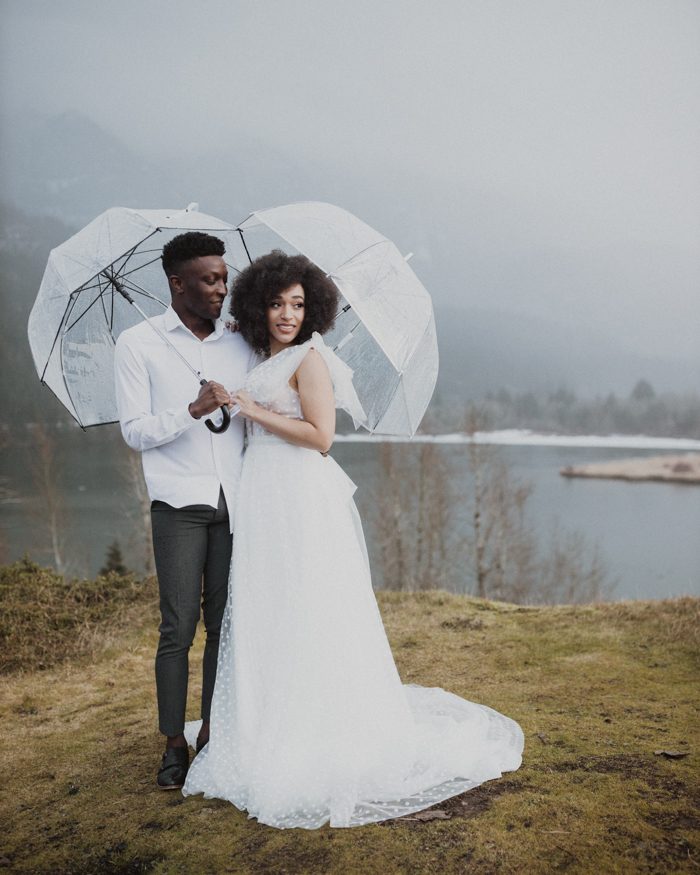 Rain Storm And Snuggles
The most memorable part of the day for us was when we got caught in a crazy rainstorm! Hiding under those beautiful sheer umbrellas we were able to snuggle in close and laugh and watch the rain. It was pure love at that moment.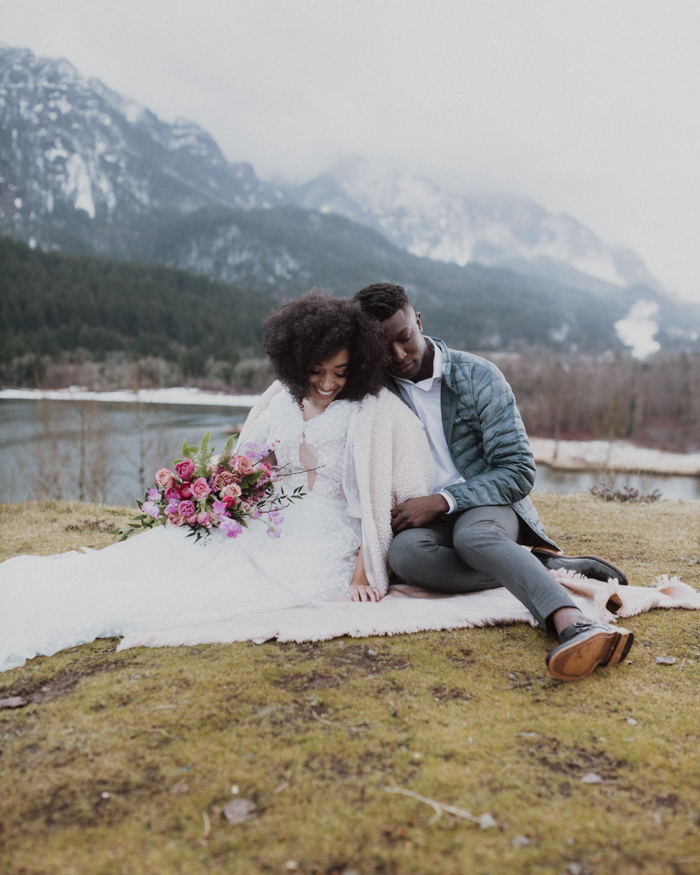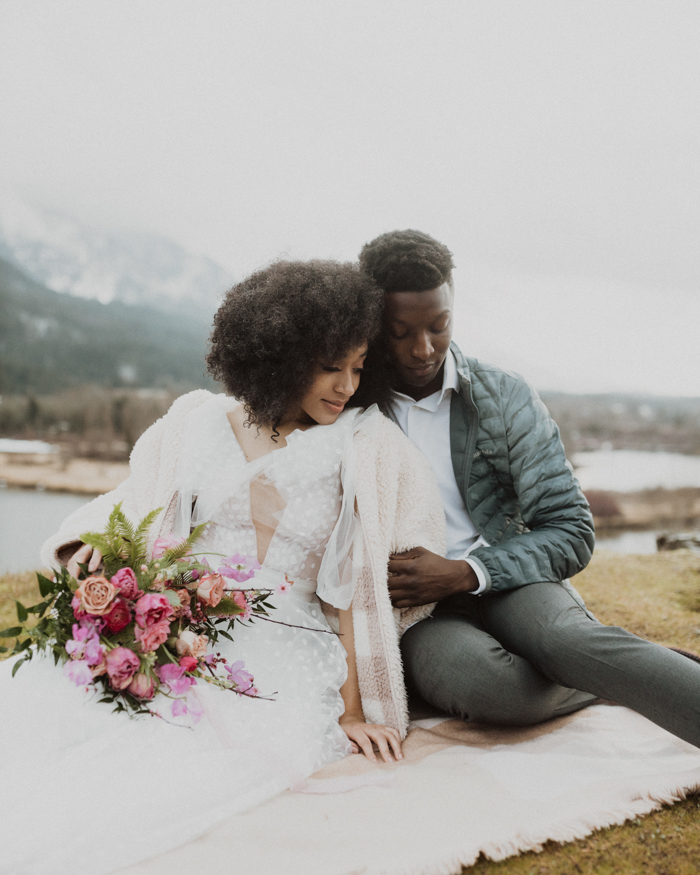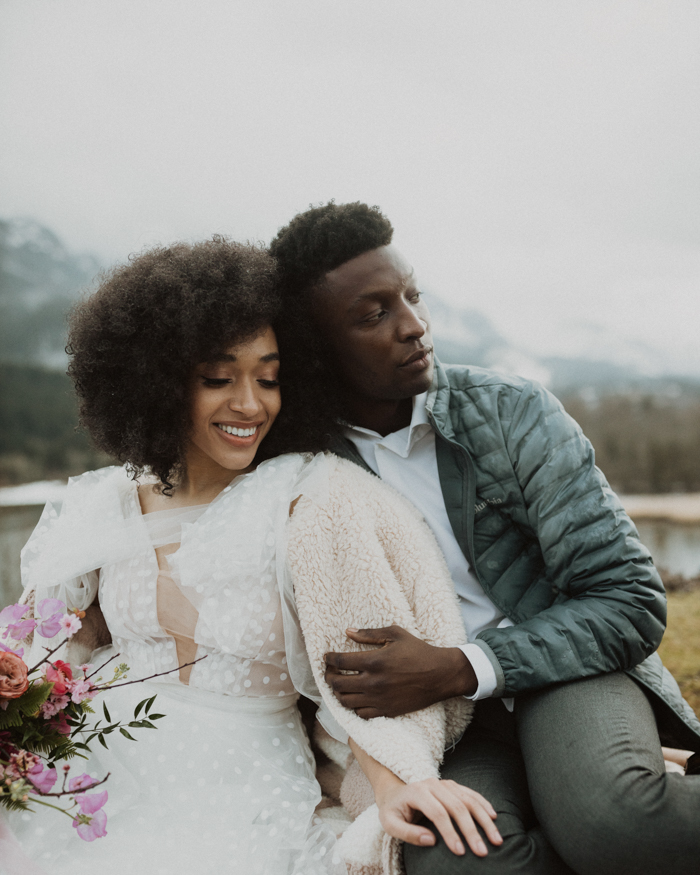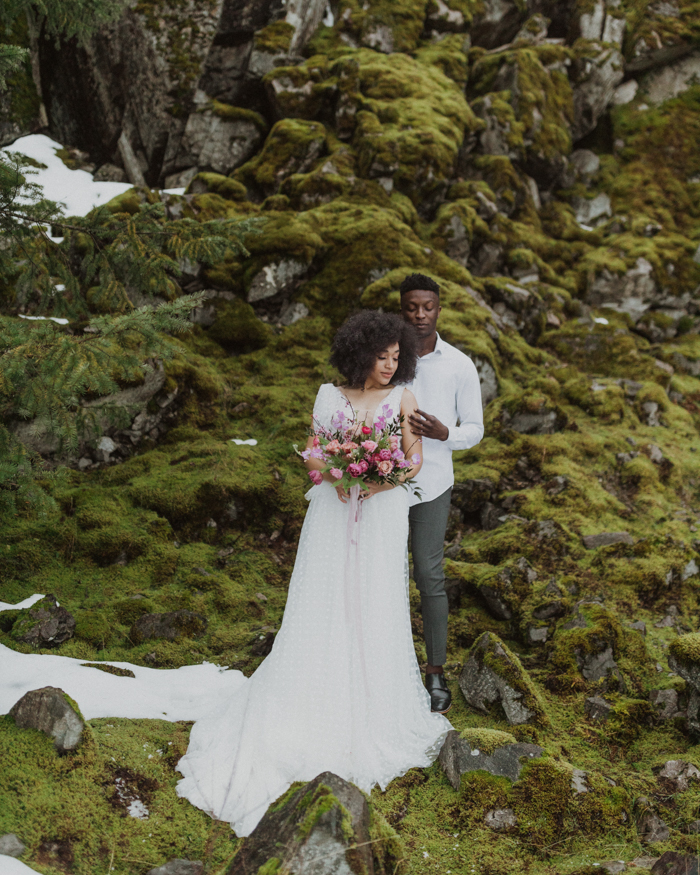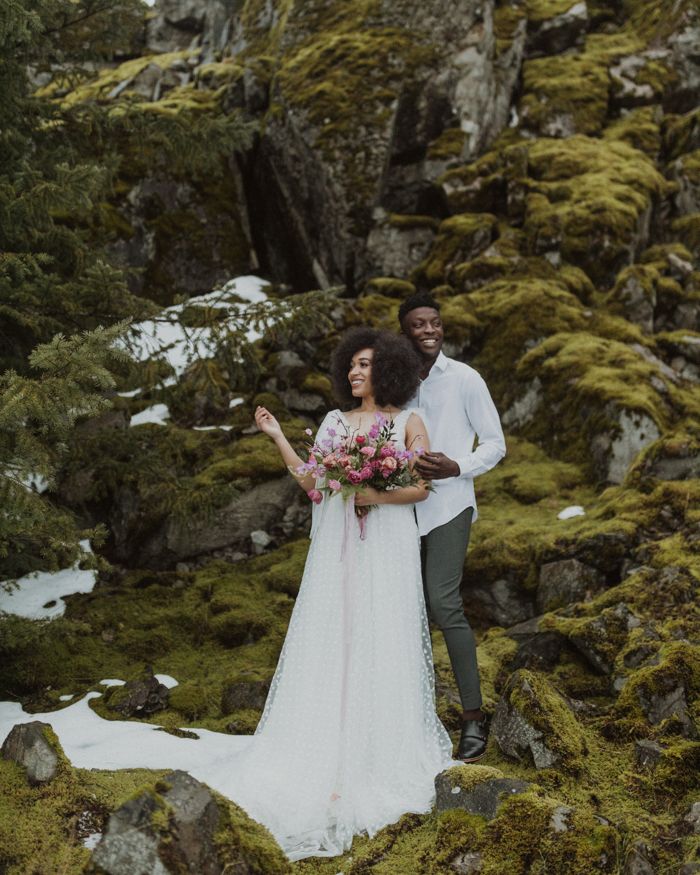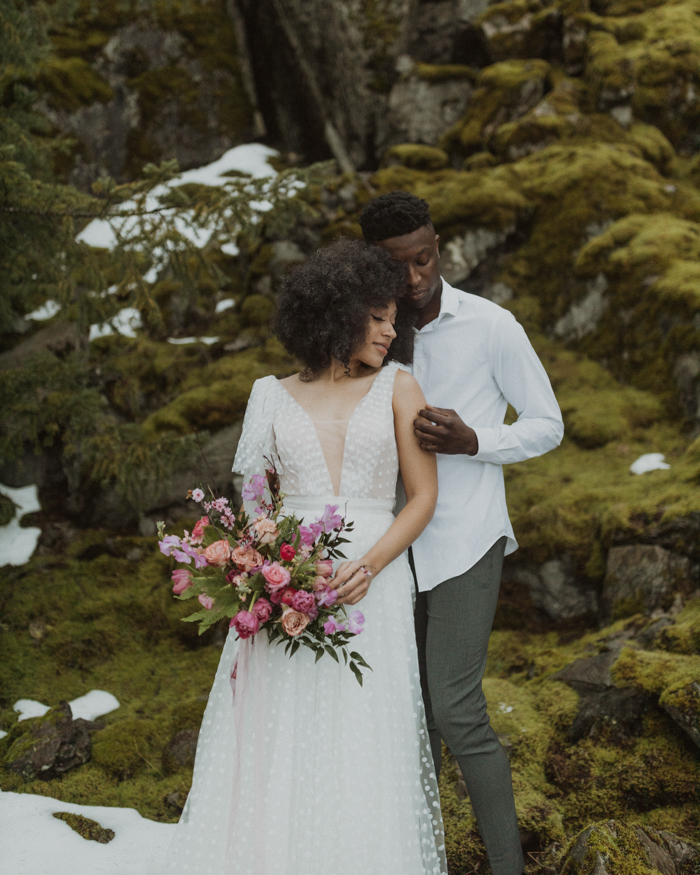 Stay True To What You Want
My advice is to stay true to what you really want and don't allow anyone else to steer you away from that! This is your big day and you deserve to look back and have everything you ever wanted.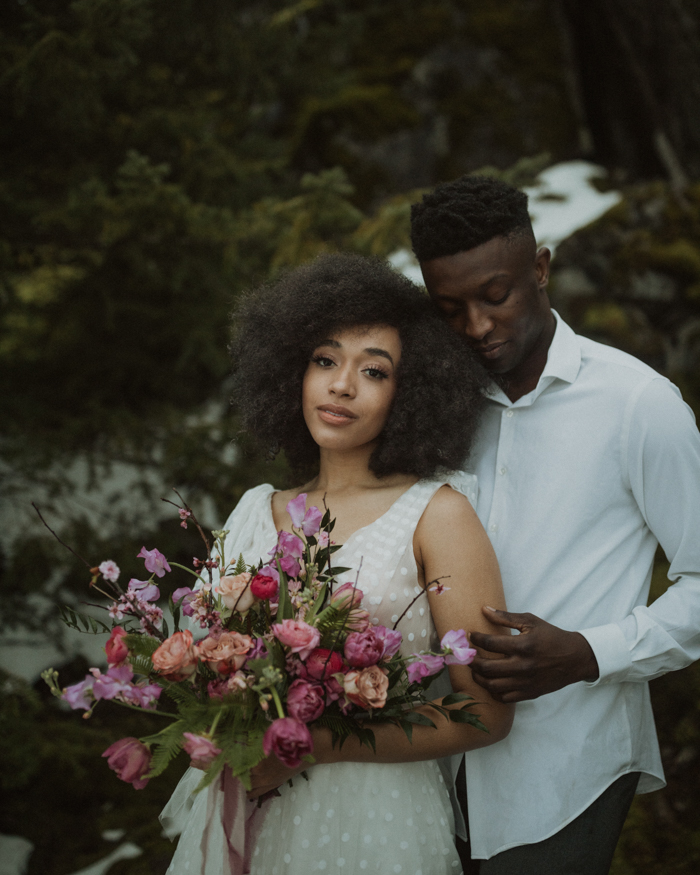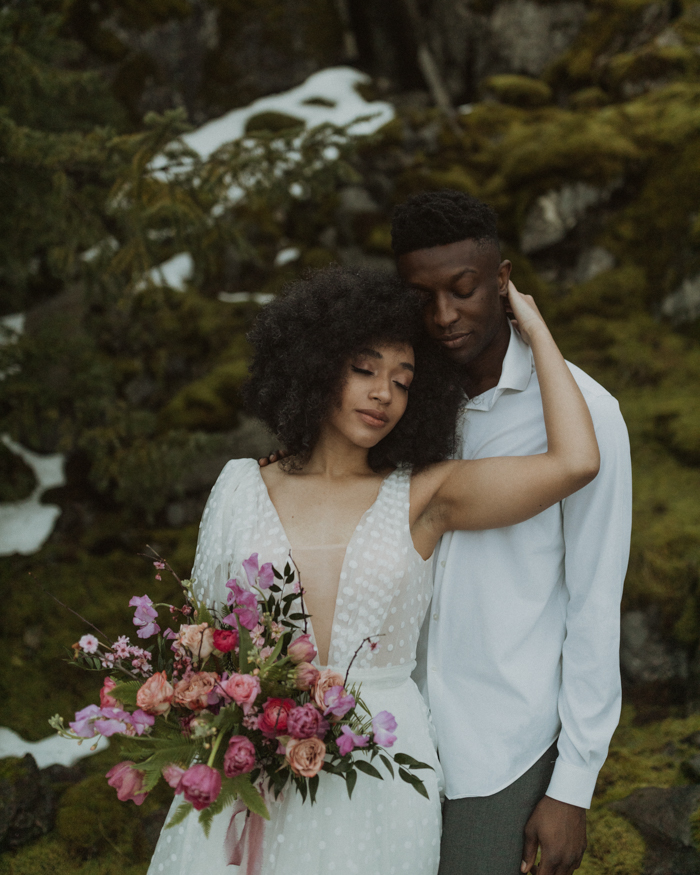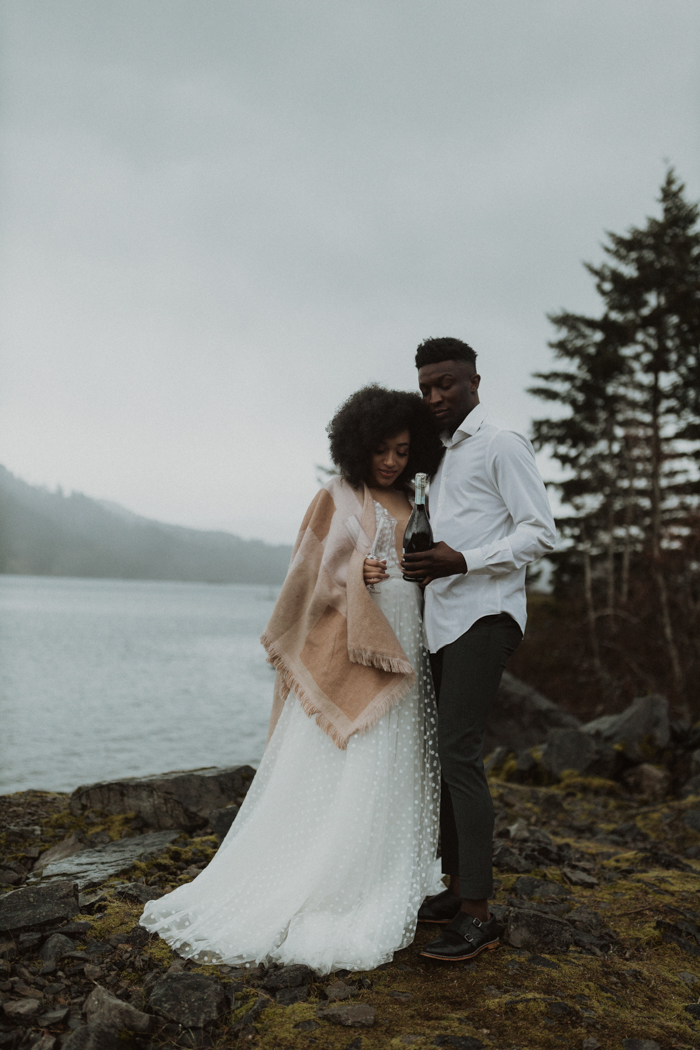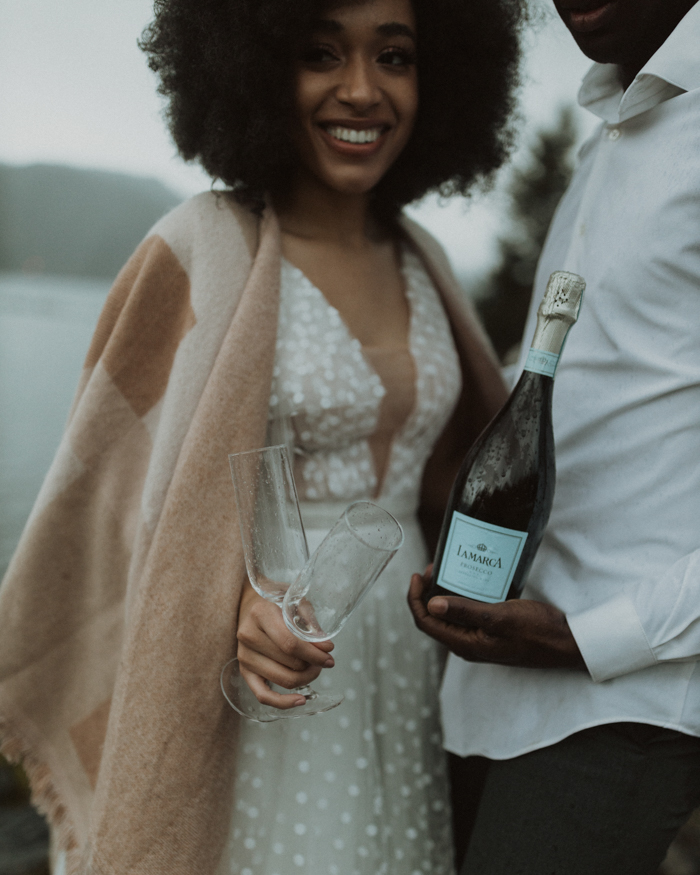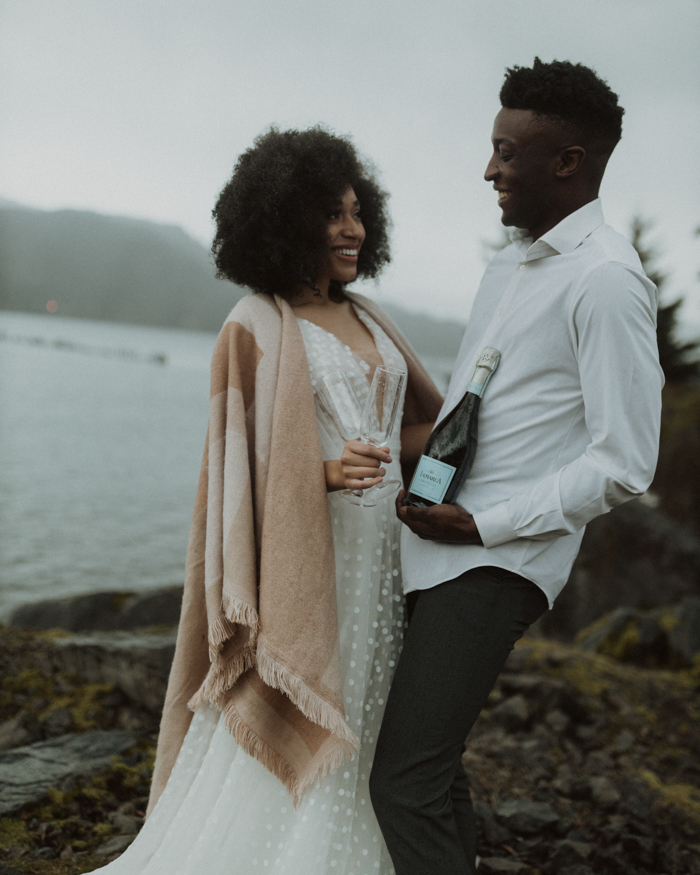 Why A Government Cove Elopement?
We chose our location because we both love the outdoors and felt that this area had everything we loved between the mountains and the river. There was lush green grass and a little bit of leftover snow that made it the perfect location.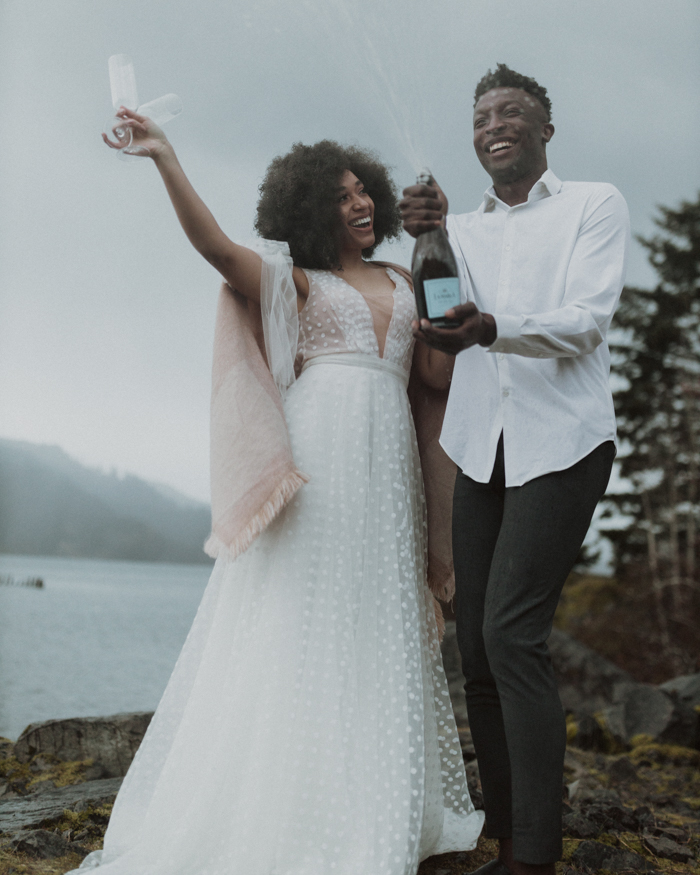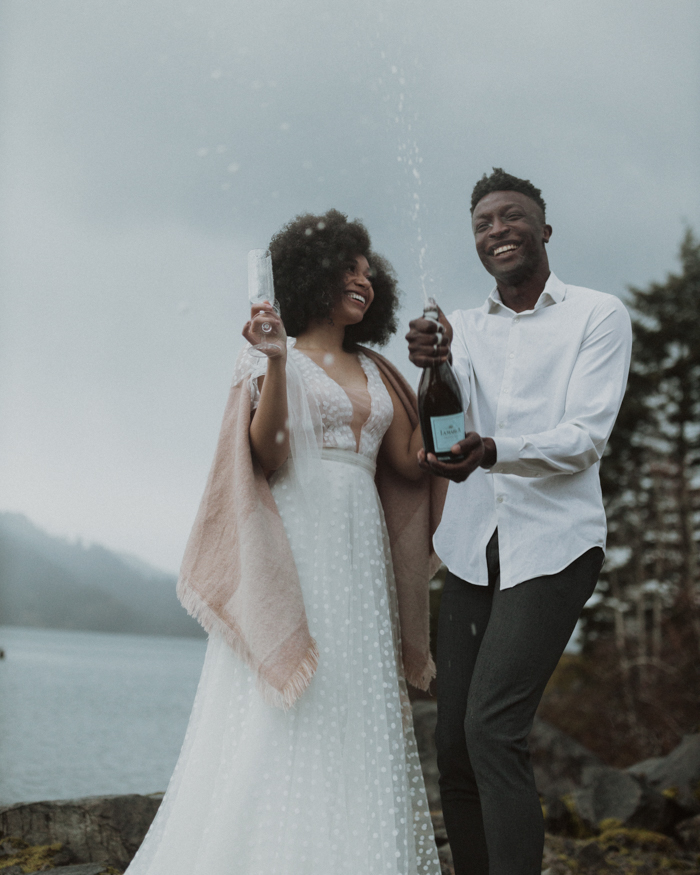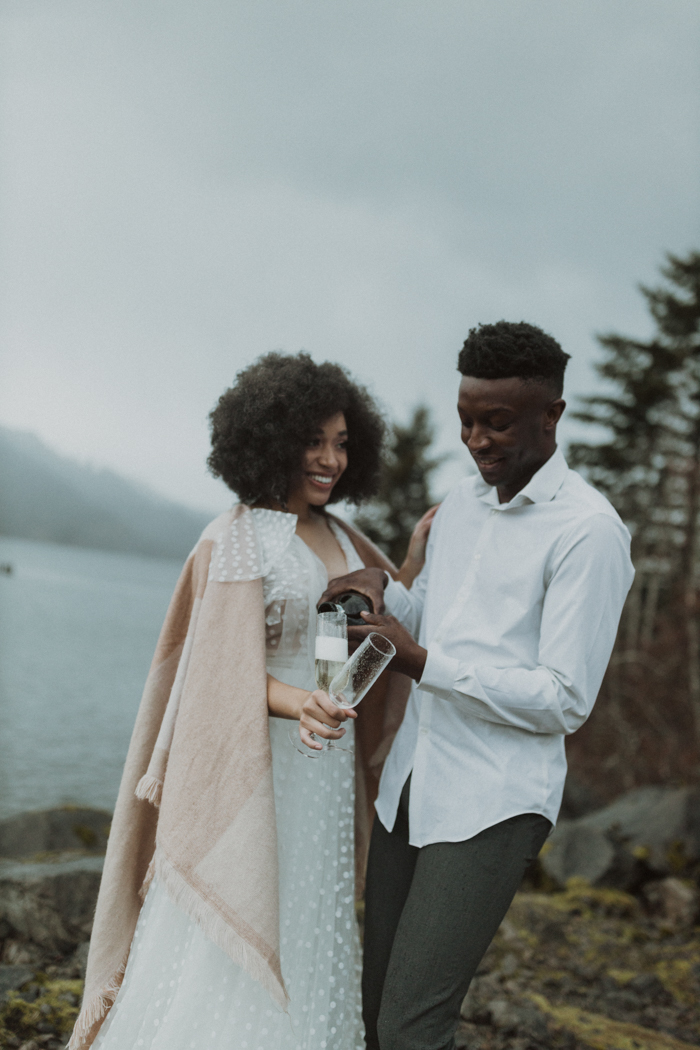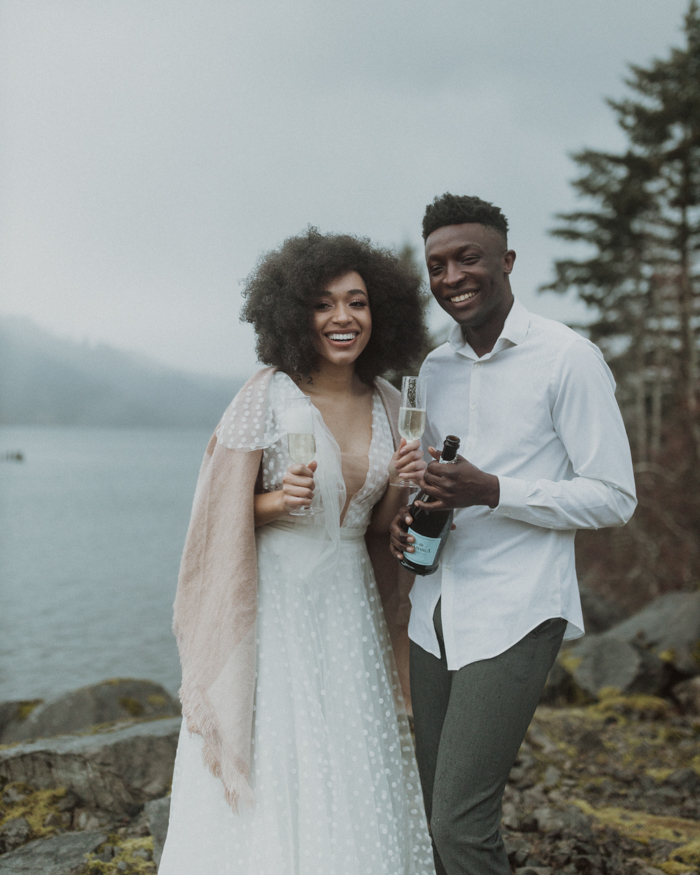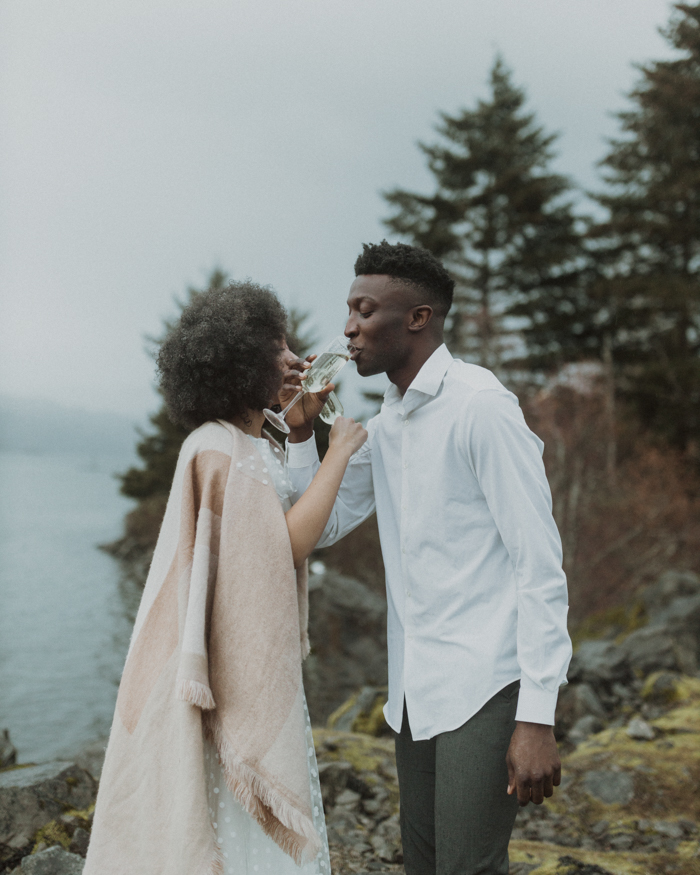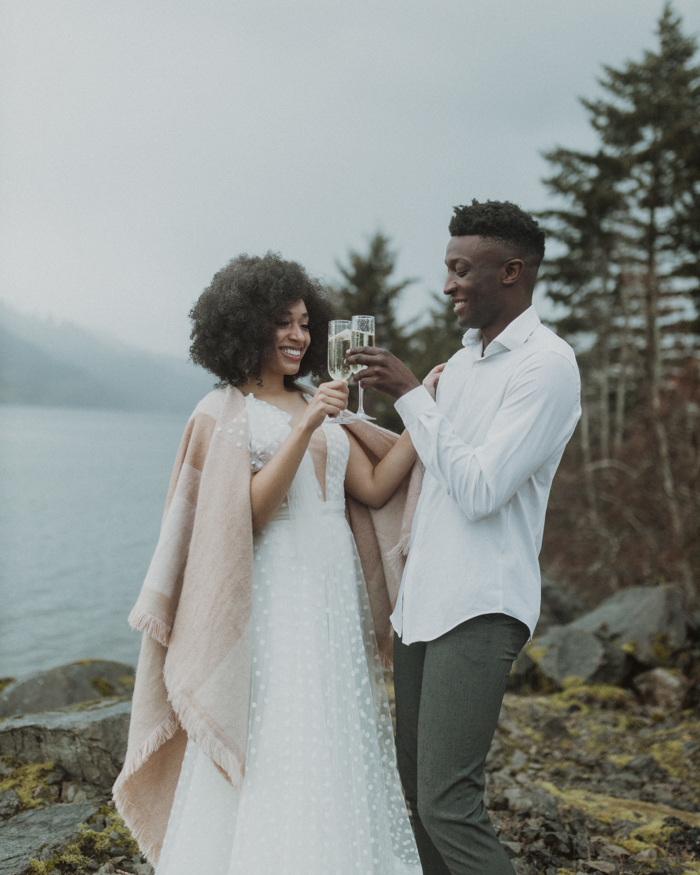 Congratulations to Amber and Monty on their Government Cove elopement! Thank you to Five Fox's Photography for both capturing and sharing this day with us. Thinking about planning your own adventure elopement? We don't blame you. Here are four reasons to elope and our ultimate elopement planning guide to get you started. 
The post Rainy Day Government Cove Elopement appeared first on .