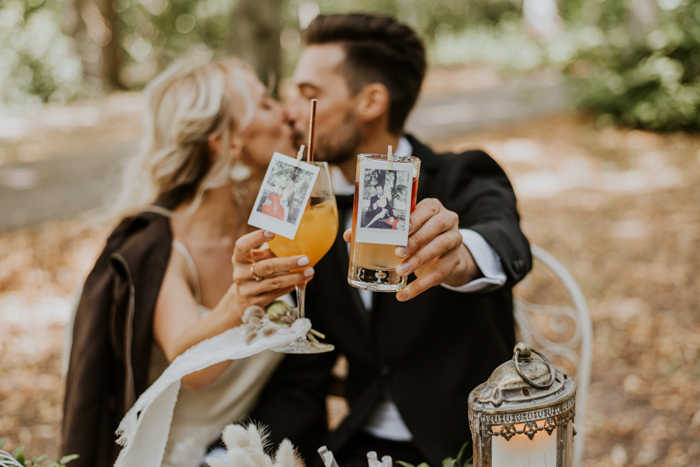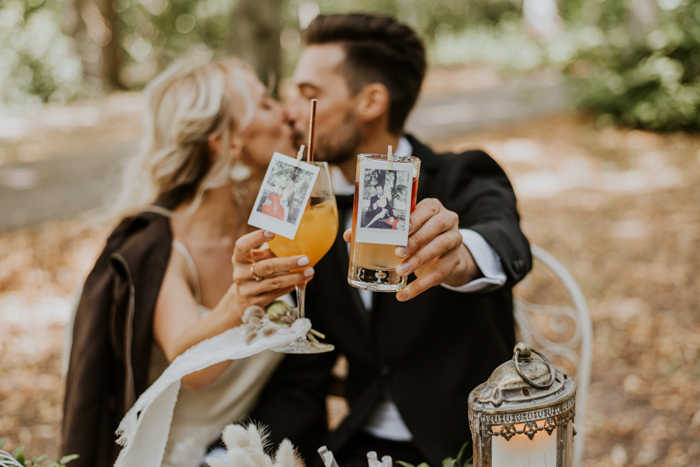 Perfectly timed golden hour photos at the Abgunste Manor are the pièce de résistance, especially when it's a wedding as grand as Linda and Vladisalvs's. By having the reception before the wedding ceremony, this couple opted for a less-traditional route, which was a unique and perfect decision. On top of that, Linda and Vladisalvs got to spend quality alone time with their parents—nothing short of adorable.
With the help of wedding planner Ideju Agentura, this couple exchanged their I do's at a picturesque location and added their own unique, personal touches to it by designing their invitations and hanging Christmas lights. The ceremony elevated a rustic manor by using oranges, blush pink, and dark grey accented with glam candelabras, bohemian florals, and glass lanterns. Don't let us tell you everything—keep scrolling to be enchanted by this ceremony as captured by Diana Veinberga!
The Couple:
Linda and Vladisalvs
The Wedding:
Abgunste Manor, Latvia, Kurzeme Region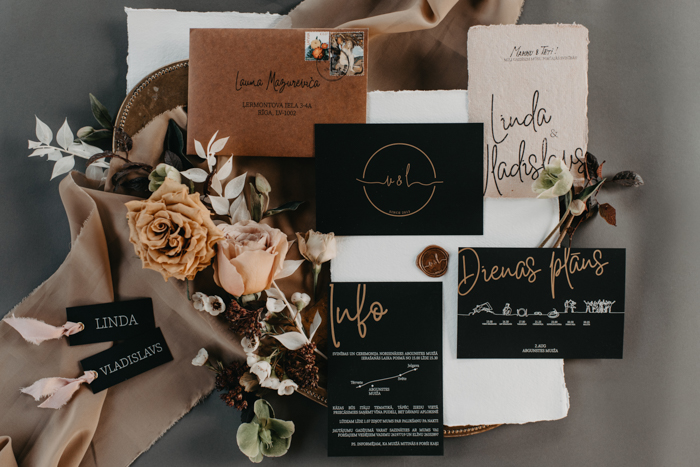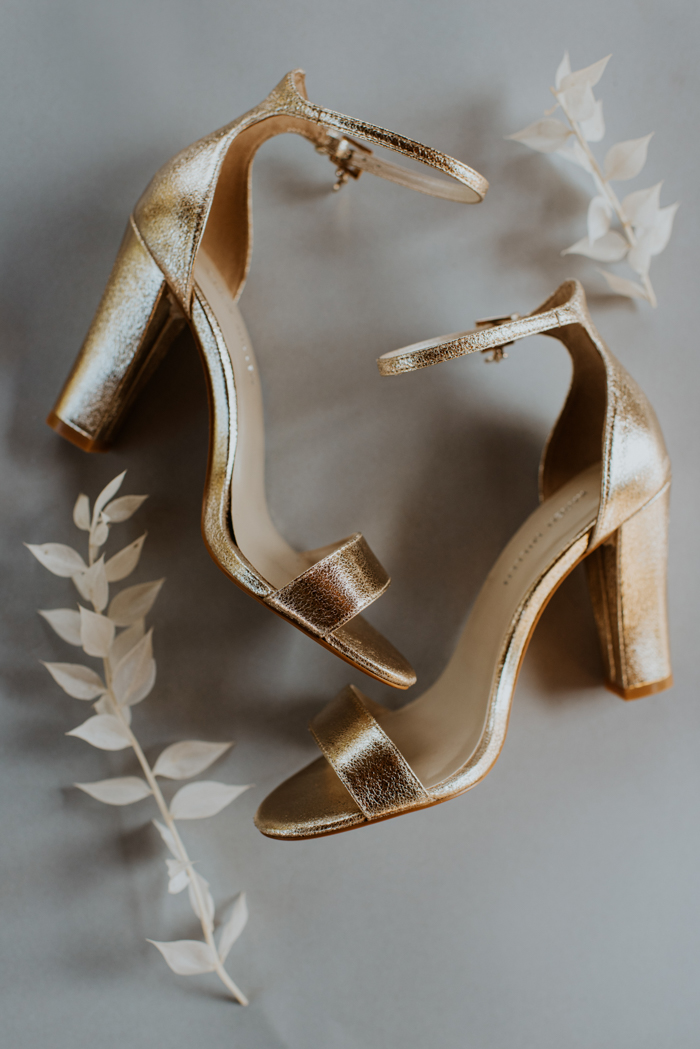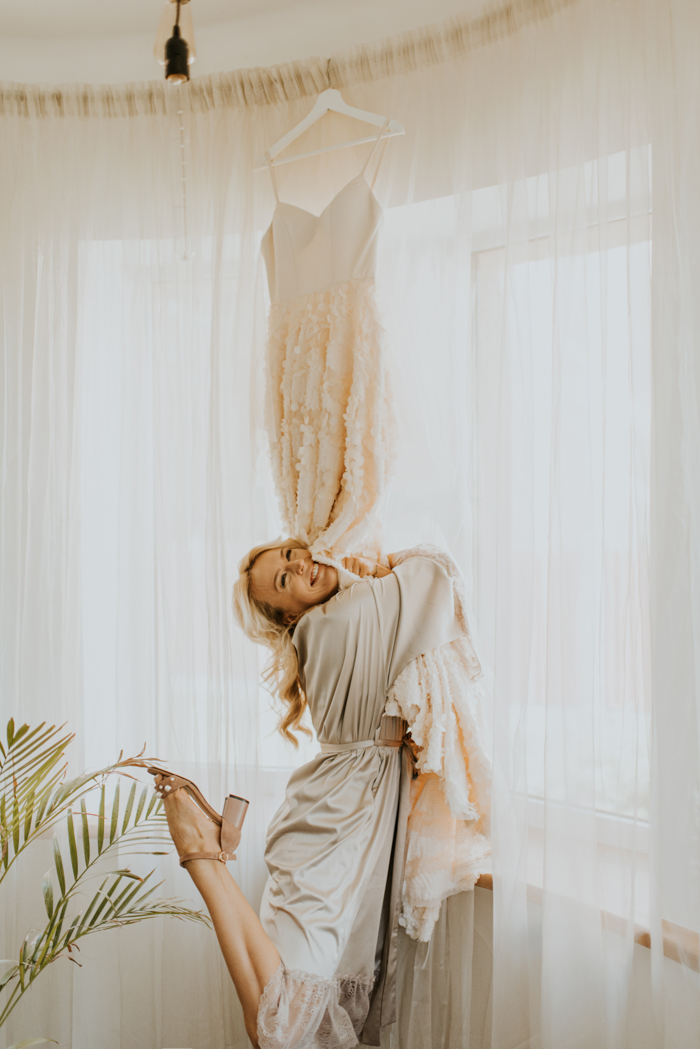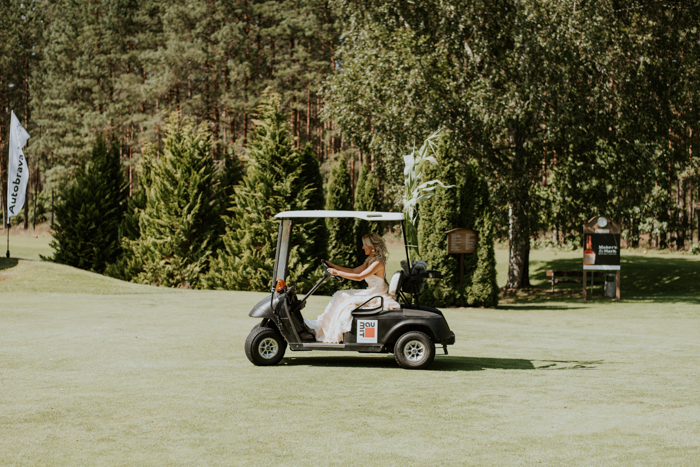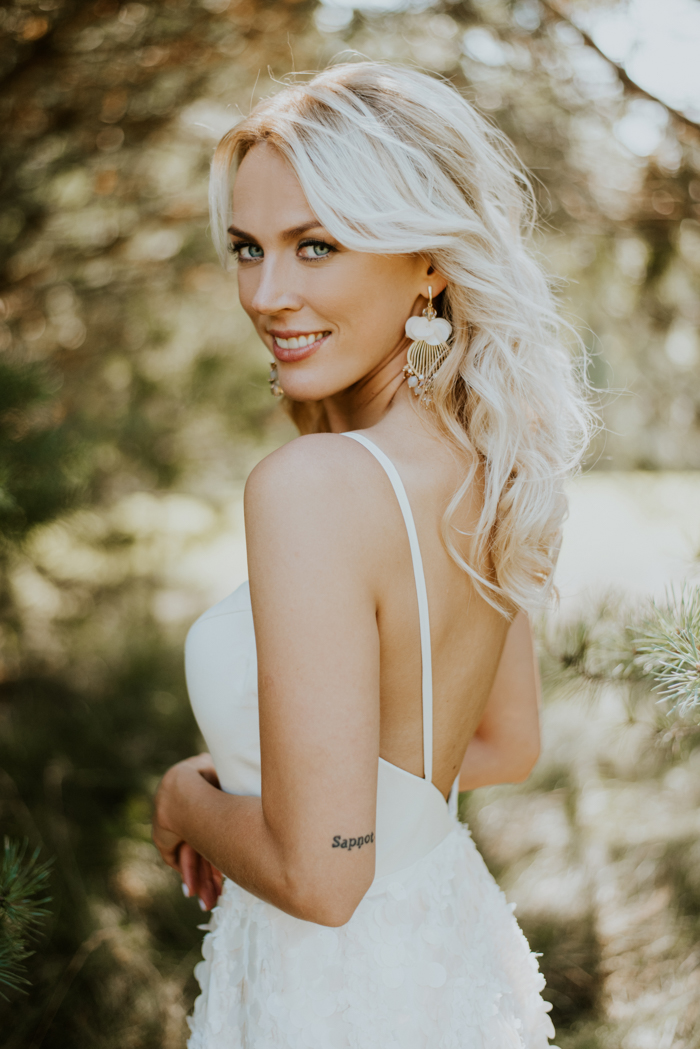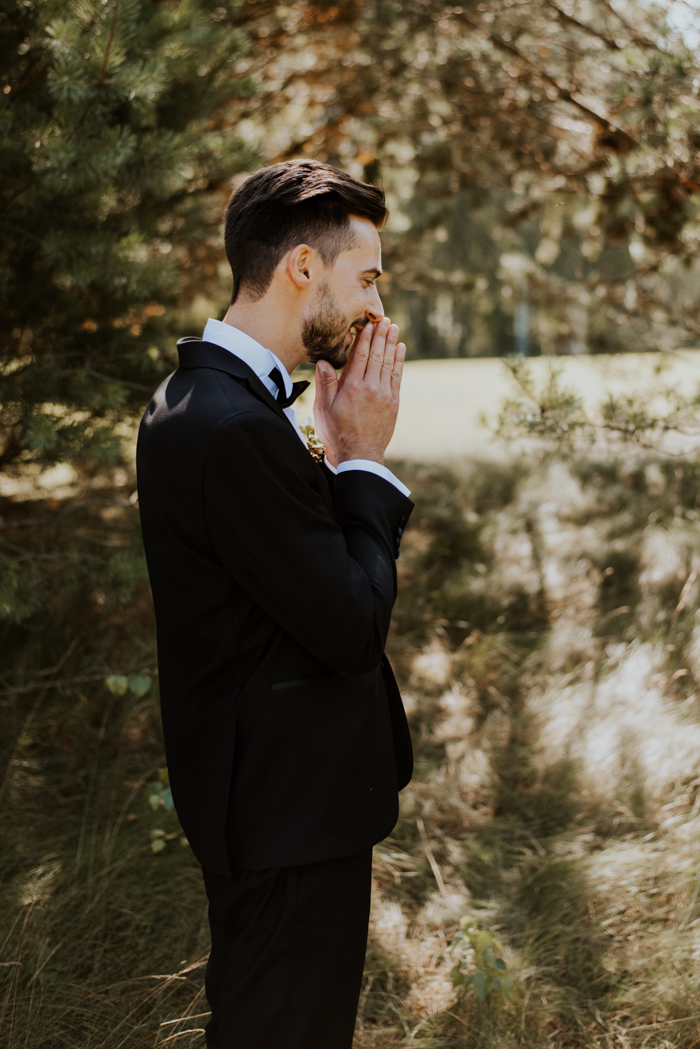 Golden Hour At This Abgunste Manor Wedding
The most important thing for us was the scenario for our Abgunste Manor wedding. Our favorite time of day is the golden hour, so it was very important for us to get married outside during then. Everything else had to be adapted to this crucial part. So, we met in the morning, held the wedding reception during the day, and got married in the evening. We hung long strips of Christmas lights a couple of days before to help provide light against the sunset. The ceremony was just as we wanted it to be.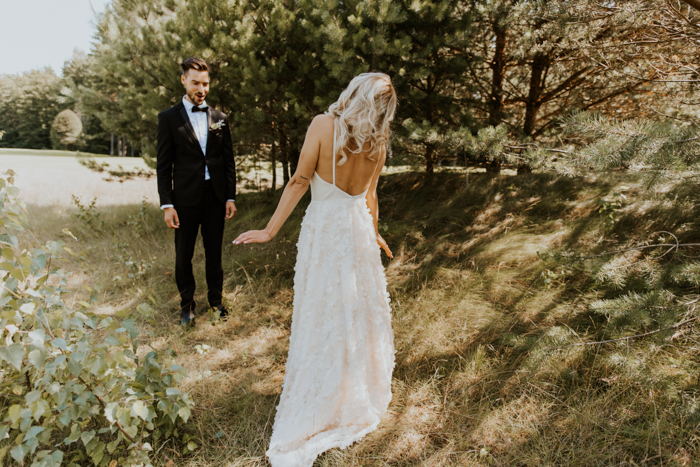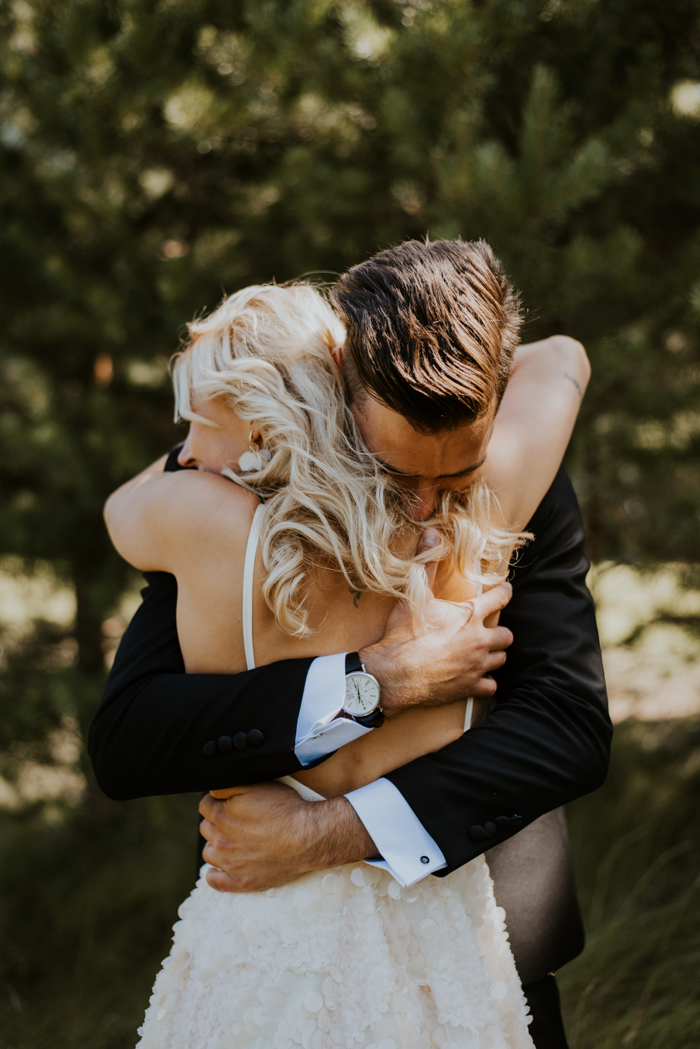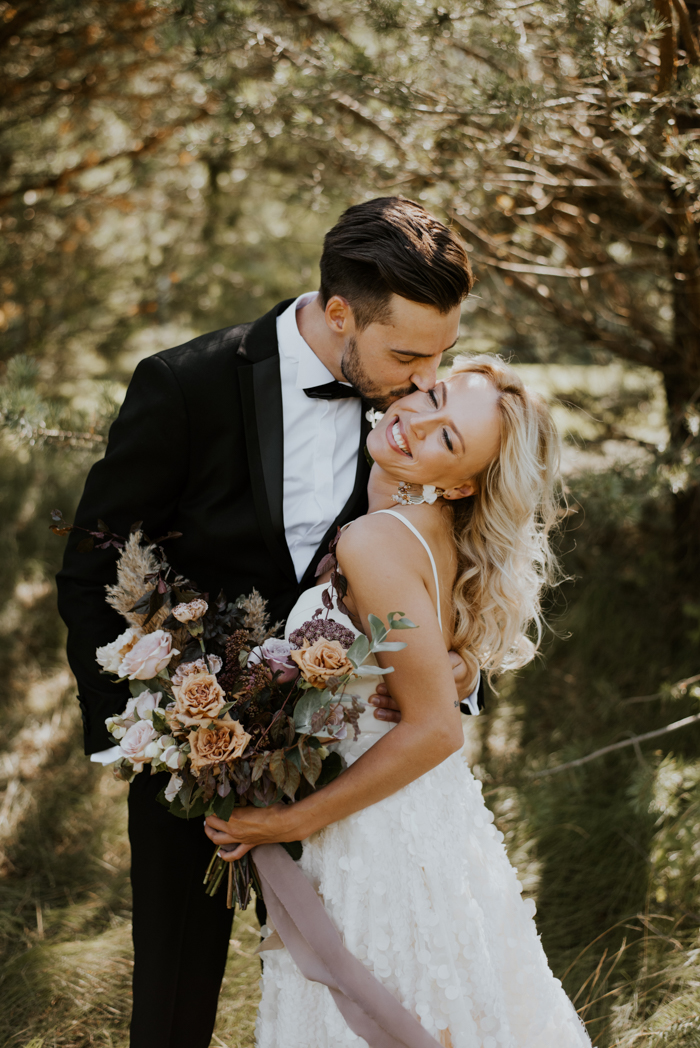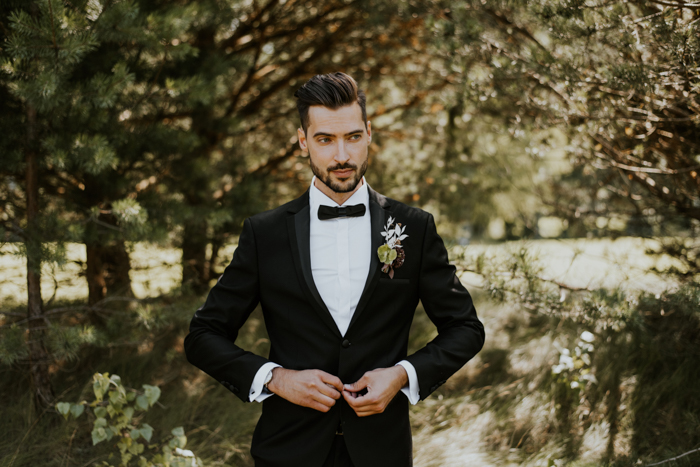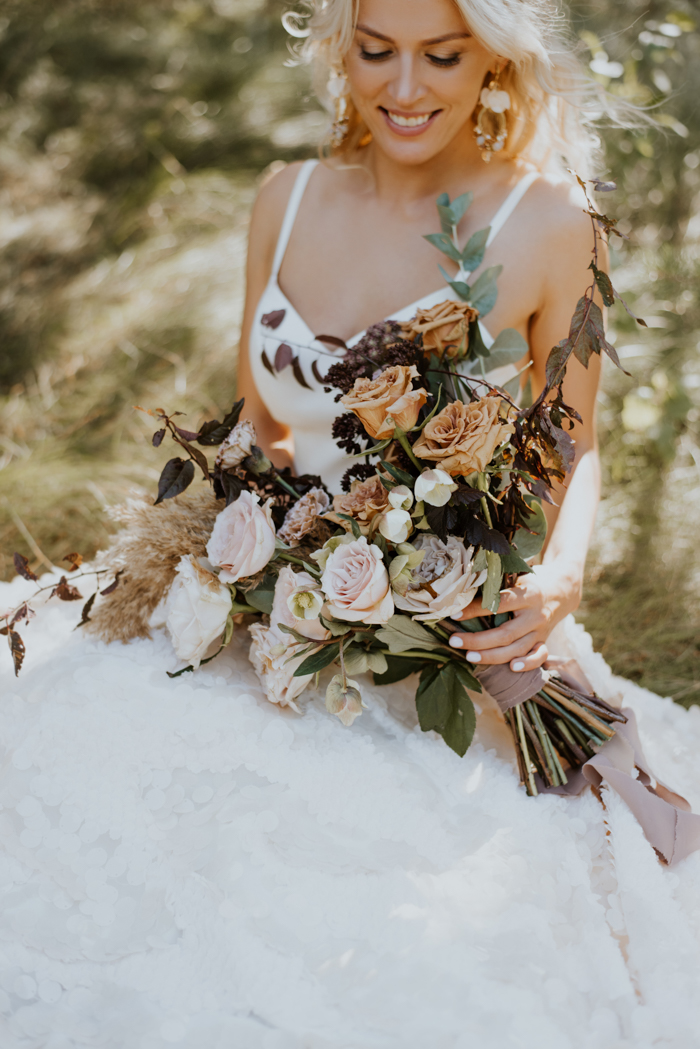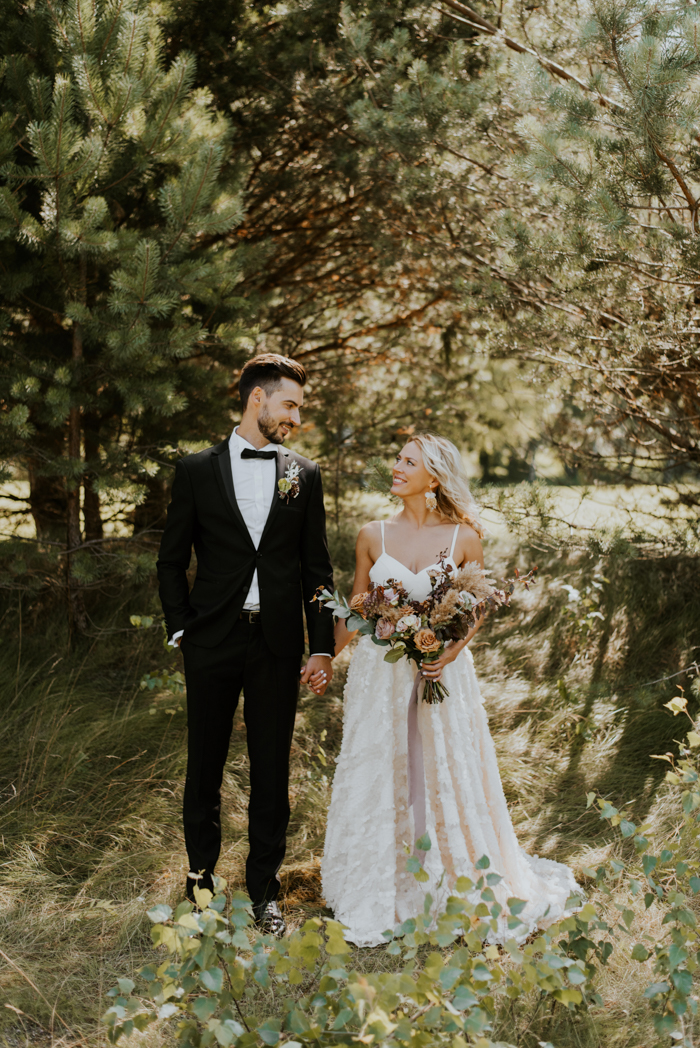 A Day Filled With Surprises
Our maid of honor and best man organized a private, small gathering with our parents before we saw all our guests. They gave us some of our baby stuff and we shared stories about our childhood. It was a perfect moment we didn't know we needed. We also got a surprise musical performance from the groom's friends from university who rehearsing long before the wedding. The performance was unforgettable.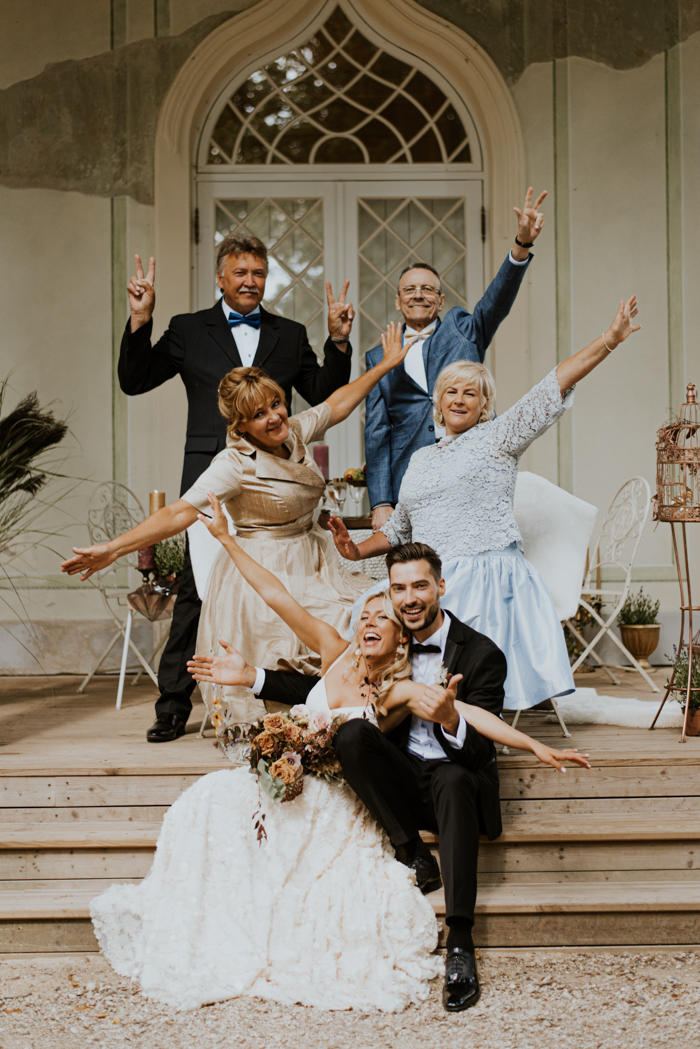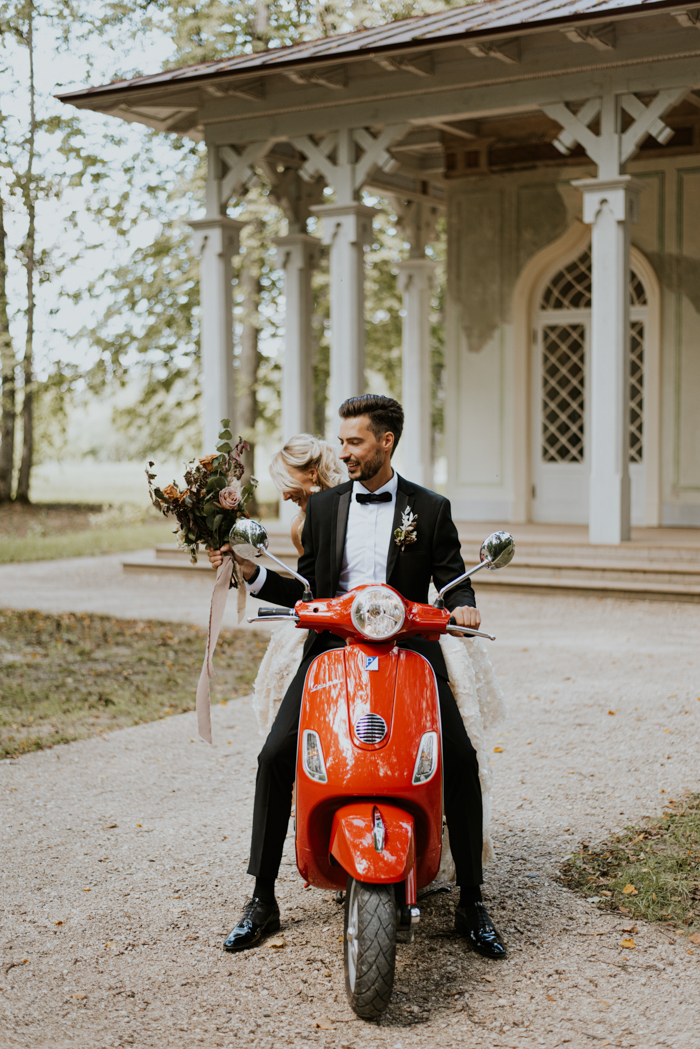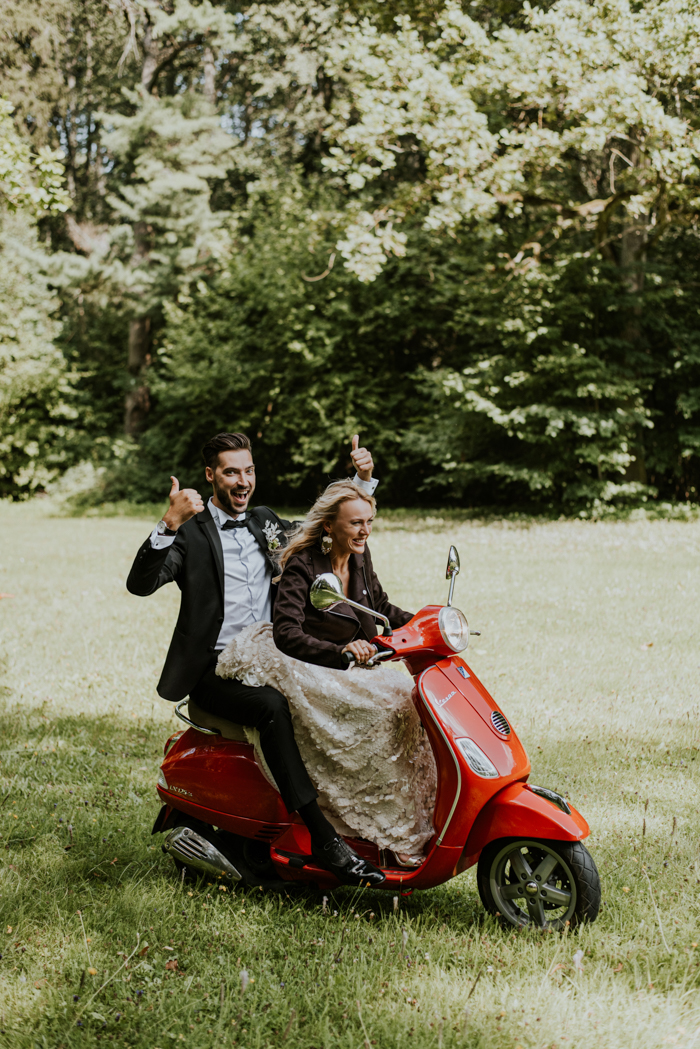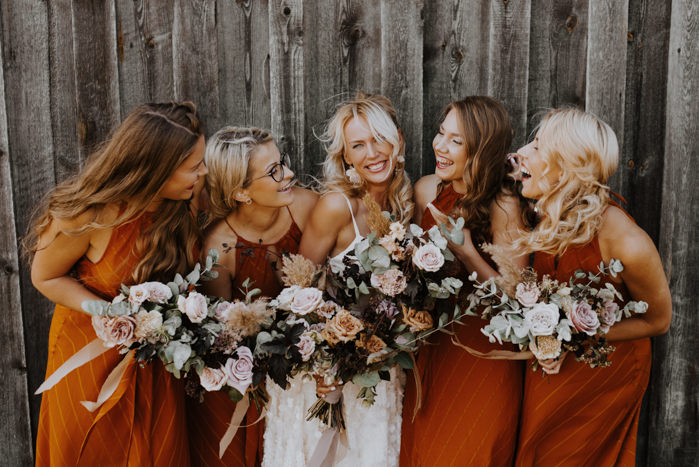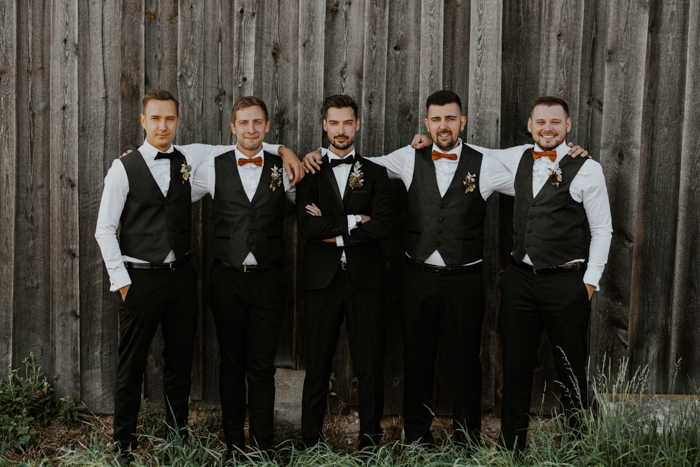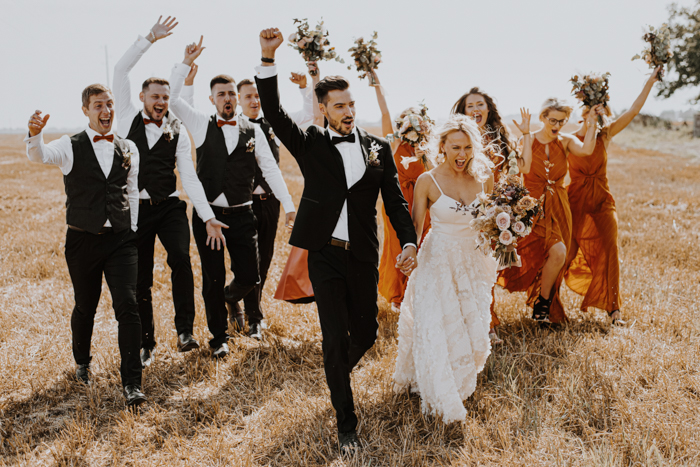 Always Add A Personal Touch
A couple of months before the wedding, we decided that we want to get to know our Officiant.  We met regularly 2-3 months before the wedding and often discussed the fundamental things to harmonize the planning process closer to the wedding. Because of this, Pastor Romans knew exactly what to tell us during the ceremony. He did not read long scriptures—instead, he spoke from the heart and knew exactly what we needed to hear. It gave the ceremony a very intimate touch.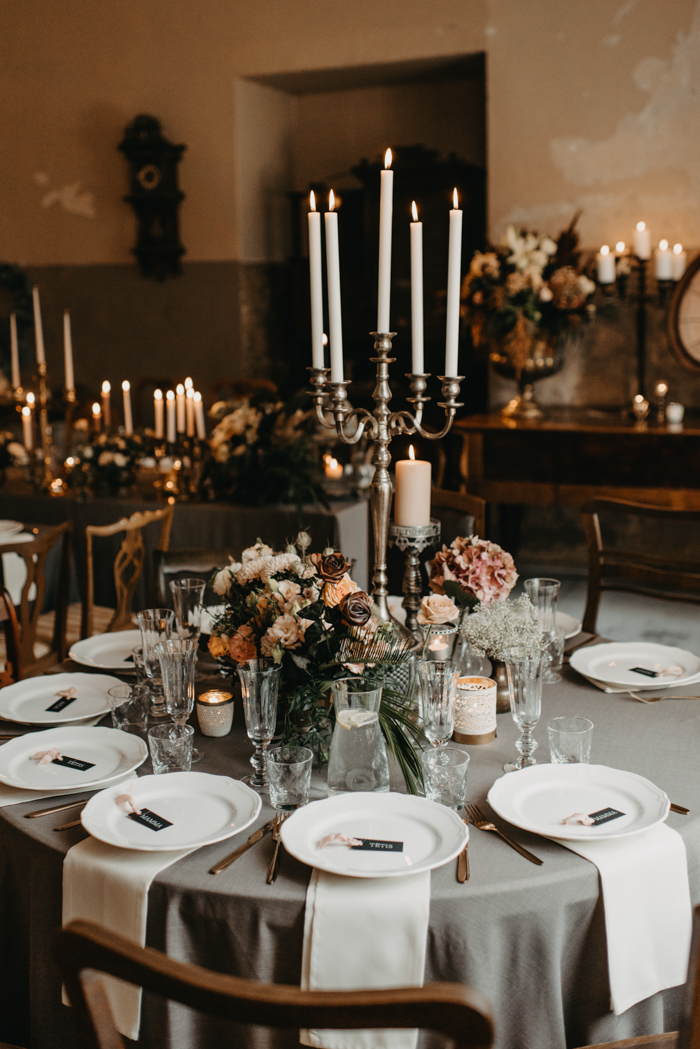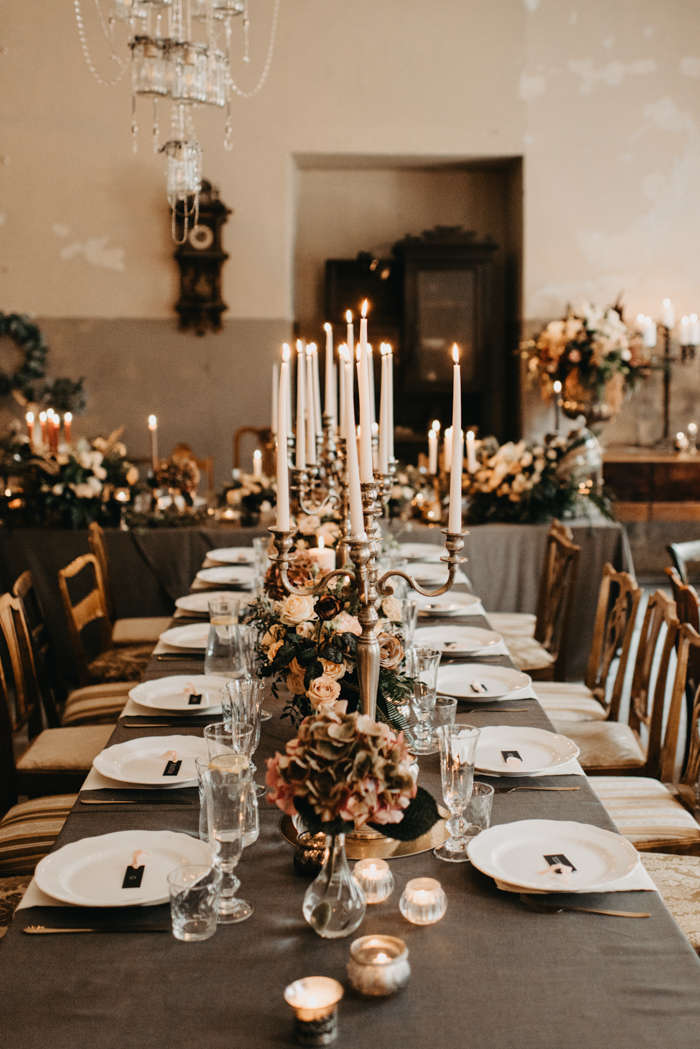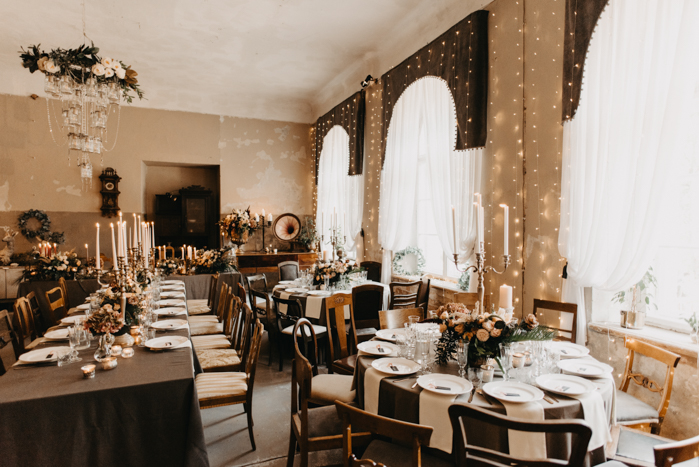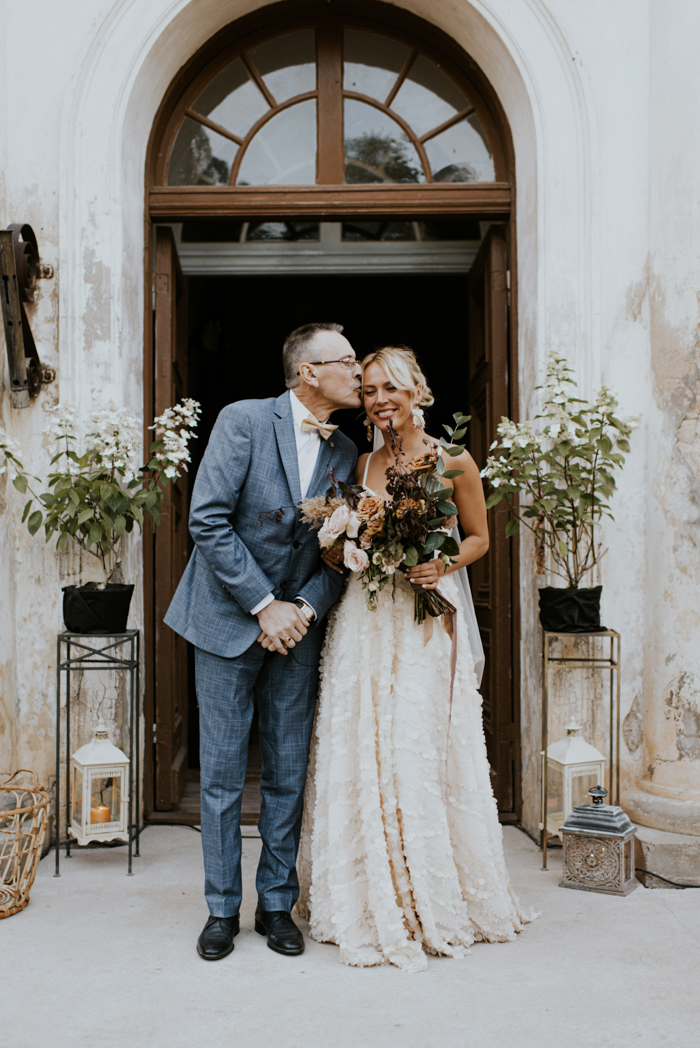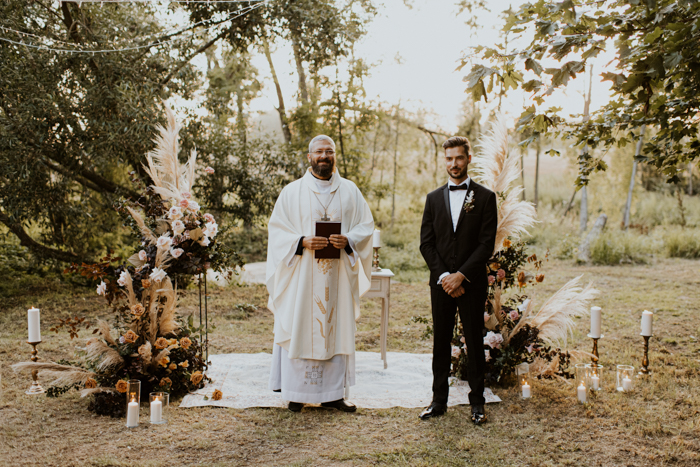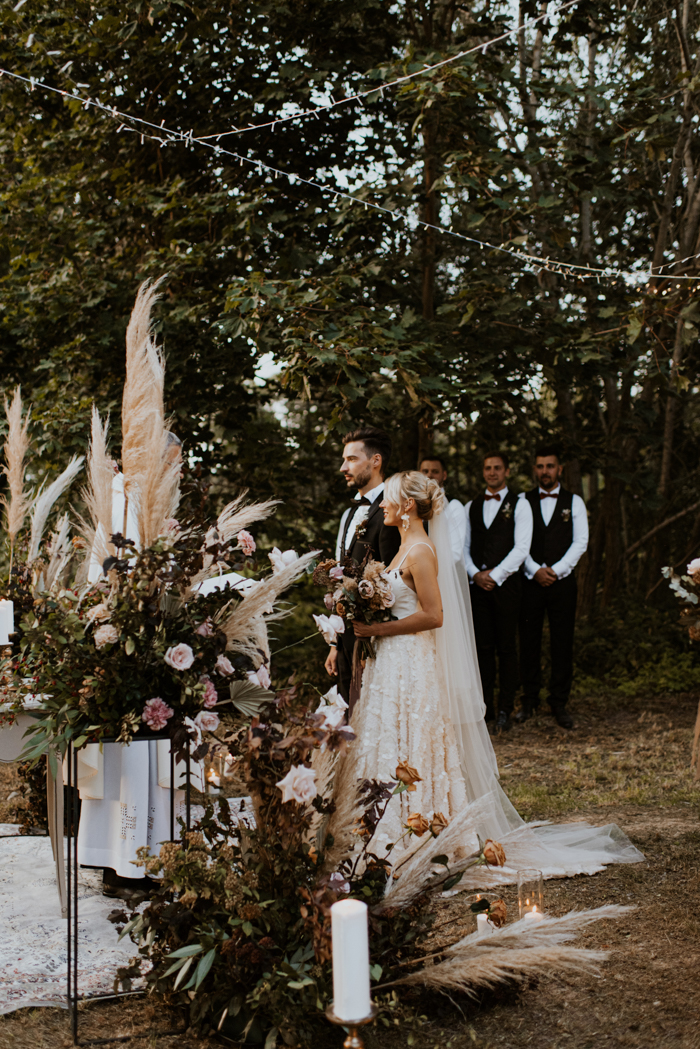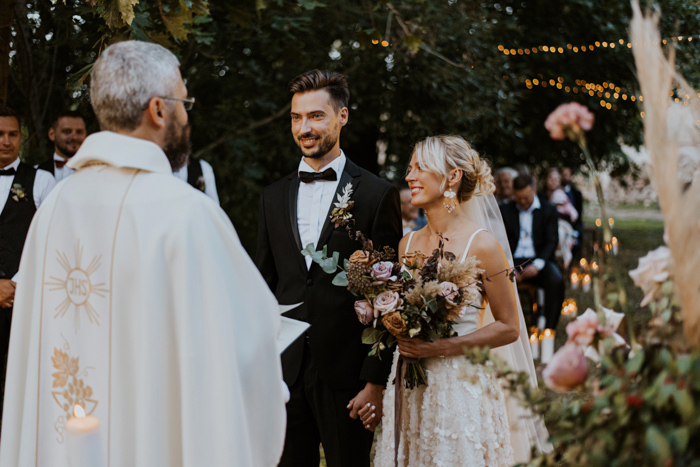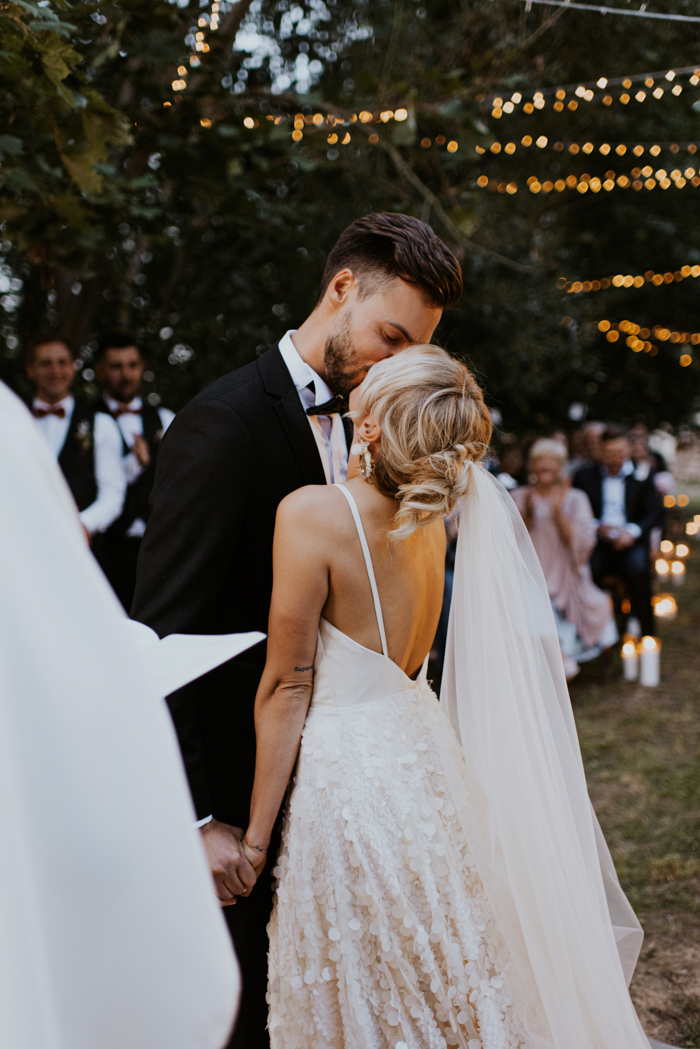 Wedding Advice for Nearlyweds
Create a new email address to communicate with all the people involved in your wedding. We were able to easily look up all the information we needed because we kept it separate. If you hold a two-day wedding, make sure that you stick to your wedding theme for both days. For example, we had an oven-cooked pizza for breakfast and Gelato ice-cream. Guests noticed it and appreciated it. So it felt like we were still celebrating the wedding across both days.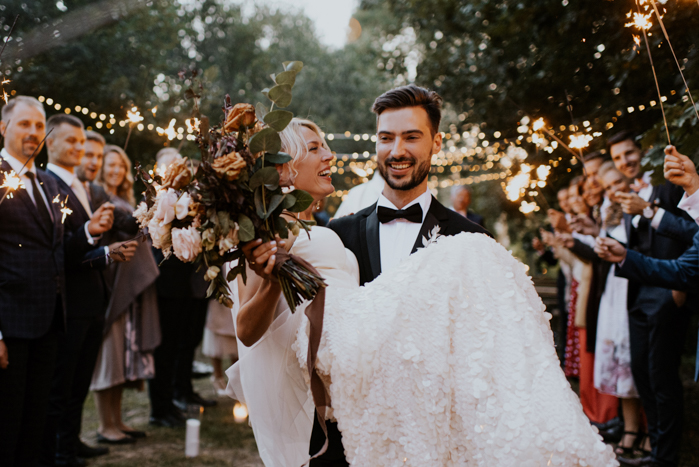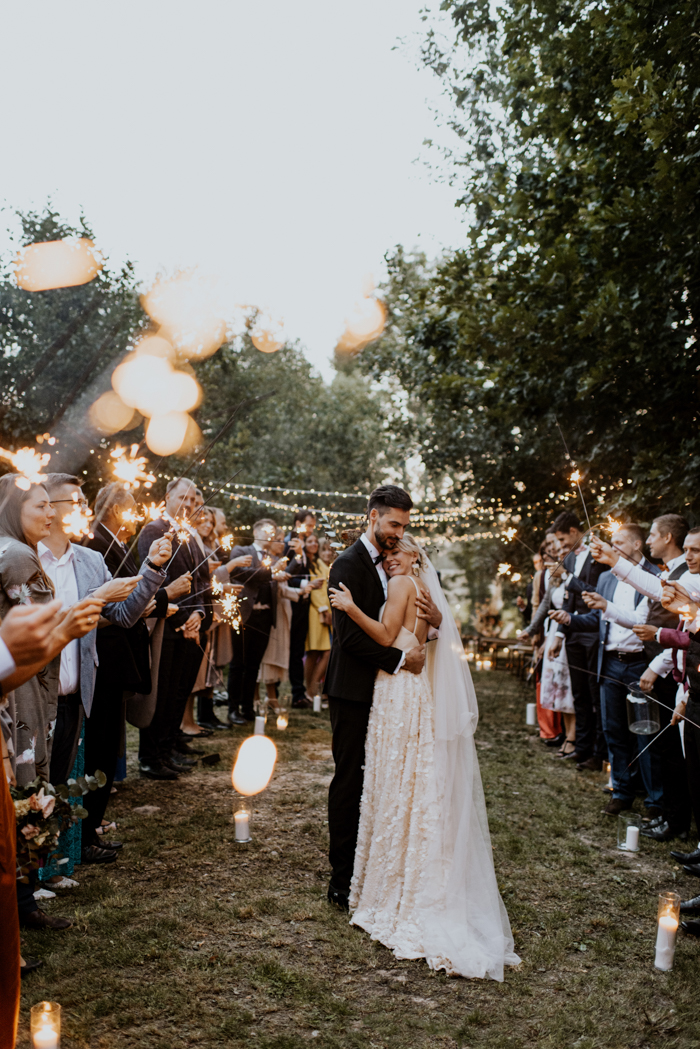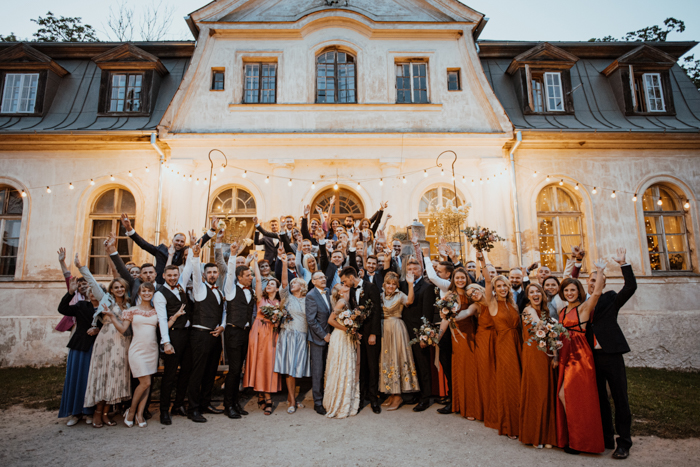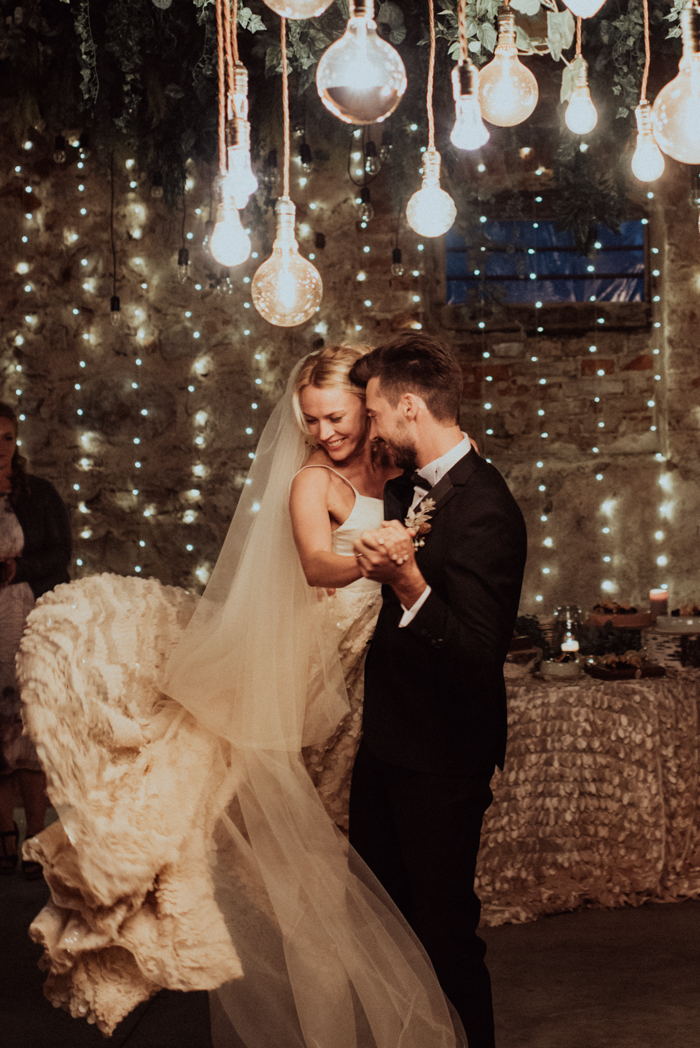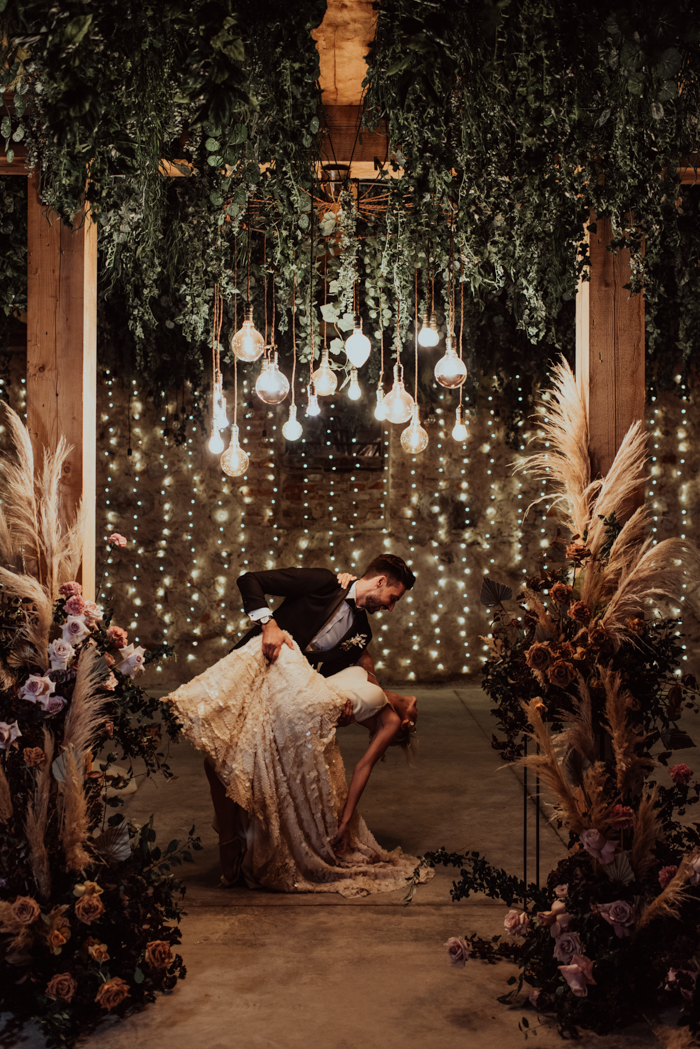 Congratulations to Linda and Vladisalvs on their destination Abgunste Manor wedding. Huge shout out to Diana Veinberga for capturing and sharing this beautiful ceremony with us. If you're loving the idea of a reception before the wedding, then check out our wedding reception timeline and tips on how to make the most of your day!
The post Organic Latvia Destination Wedding at Abgunste Manor appeared first on .