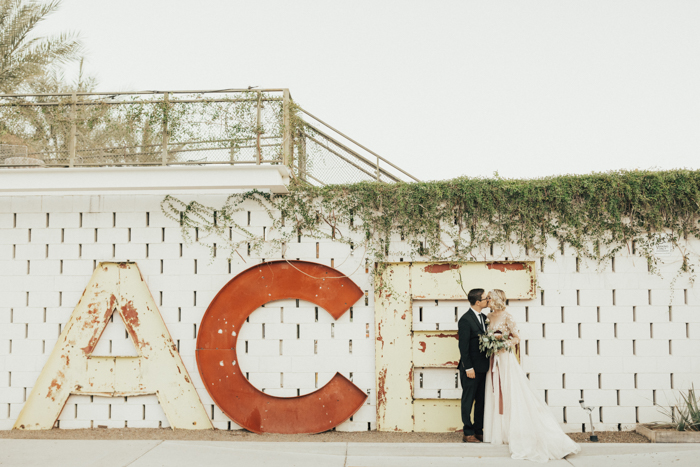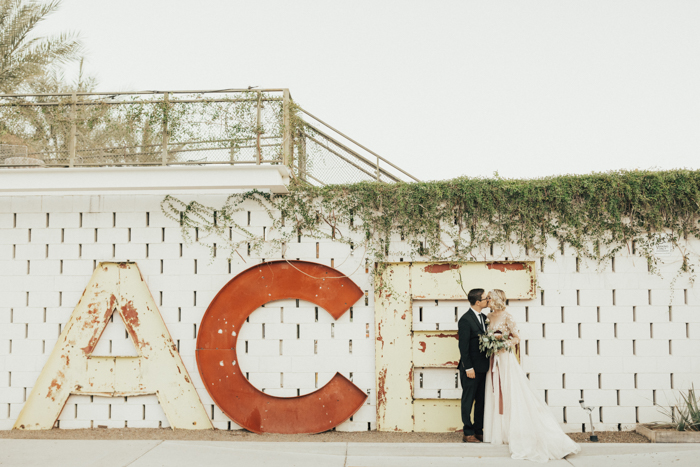 A guitar used as a guest book, bohemian decor, and the Ace Hotel and Swim Club in Palm Springs are just a few of the details that made this wedding truly special. Every unique touch of this burgundy and gold wedding paid homage to the couple's favorite things and what brought them together.
This couple kept their guests in mind while planning every detail to ensure the day was perfect for them and their guests. Thanks to the help of Details, Darling, Ashley and Jake thought of it all. Some of our favorite details from their wedding include tacos, s'mores, dogs, and even a marijuana bar! See what we mean? They wanted their guests to have a good time.  We'll let Kaylee Chelsea Photography's photos do the rest of the storytelling!
The Couple
Ashley and Jake
The Wedding
Palm Springs, California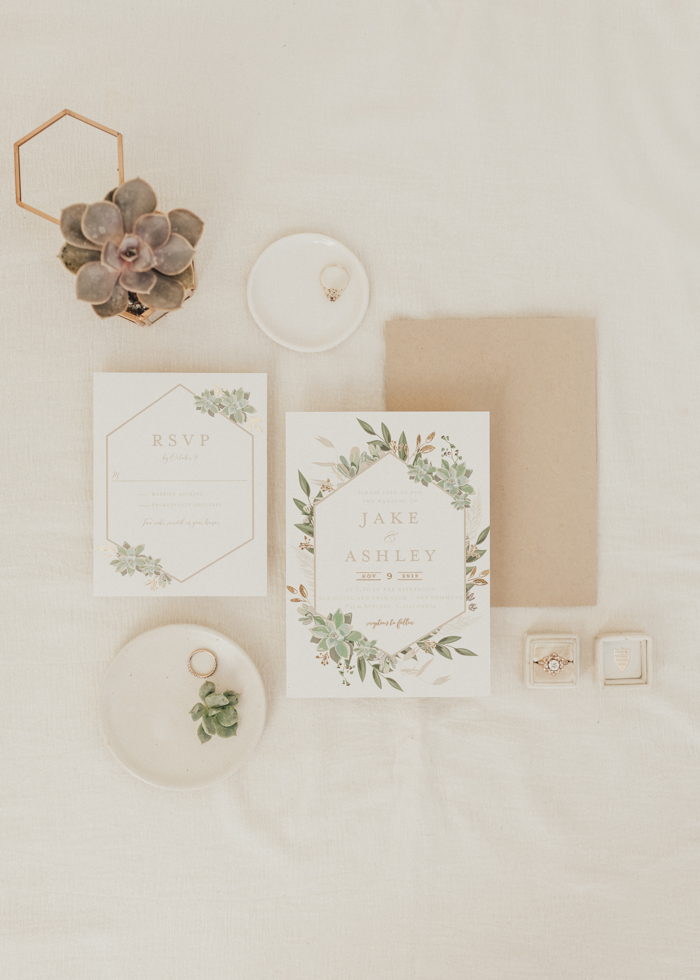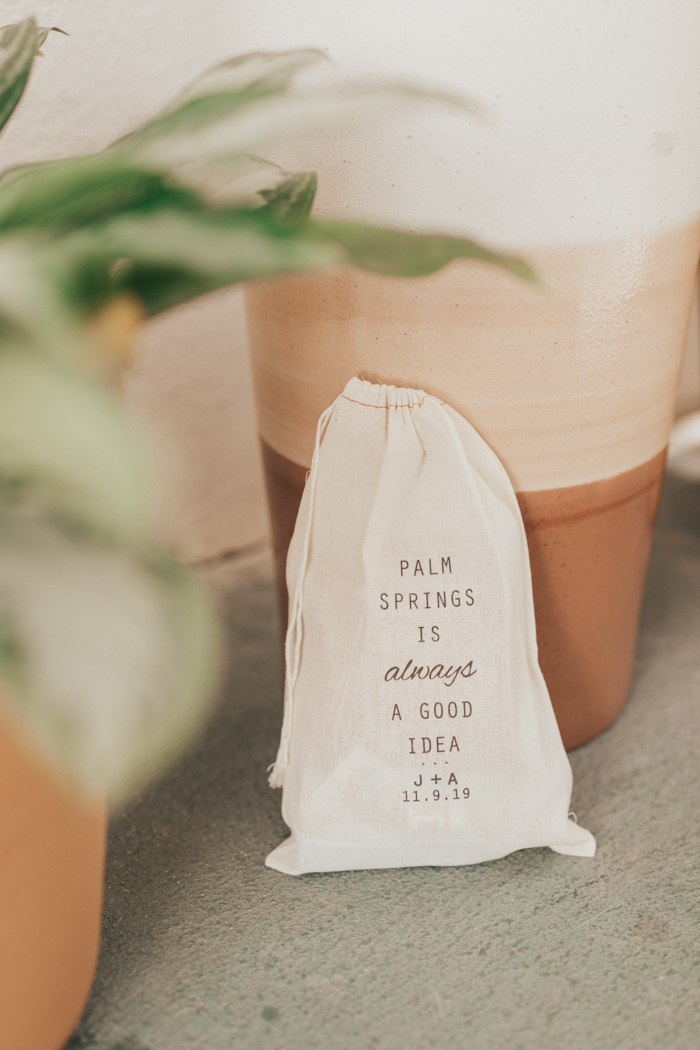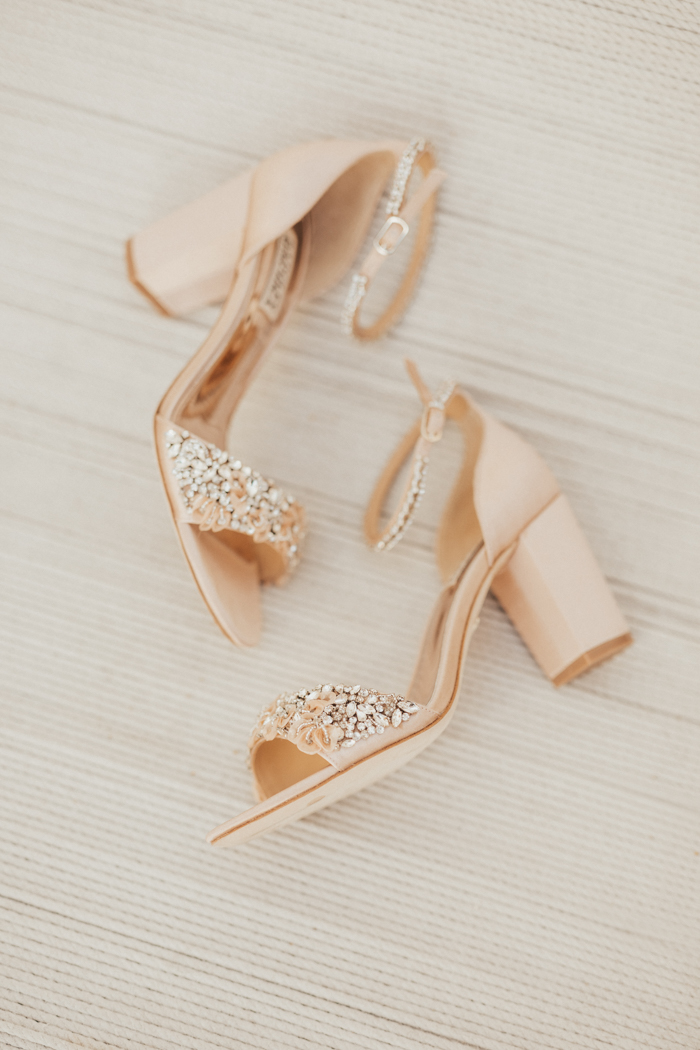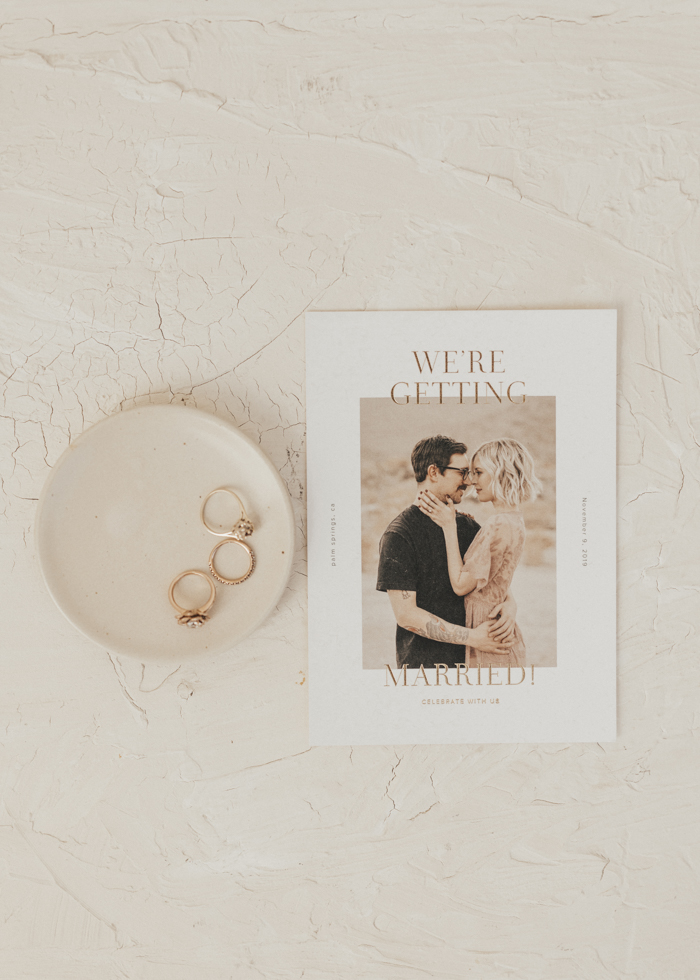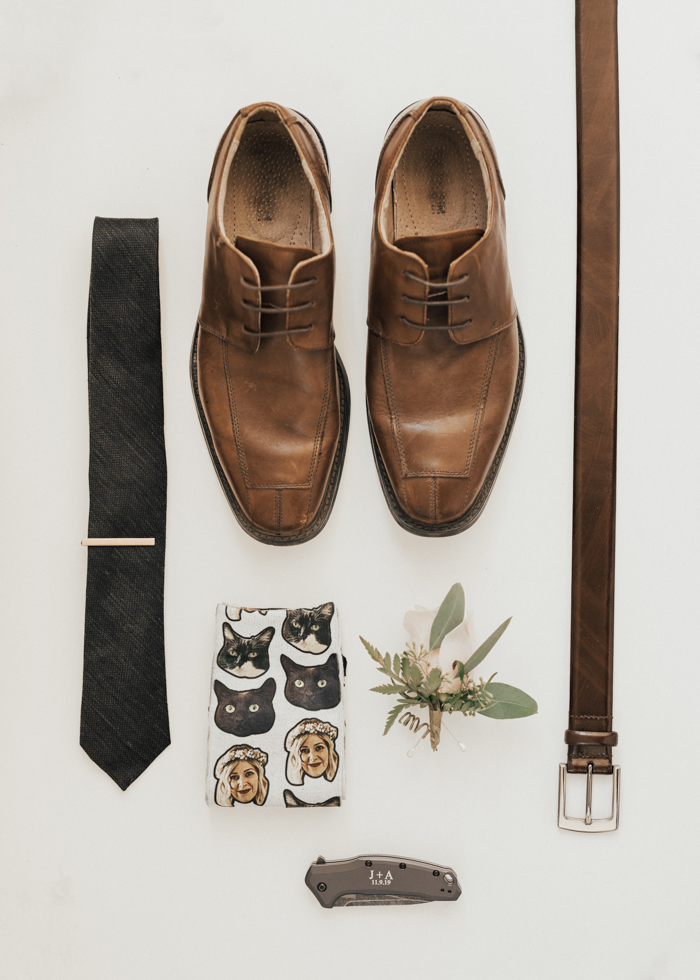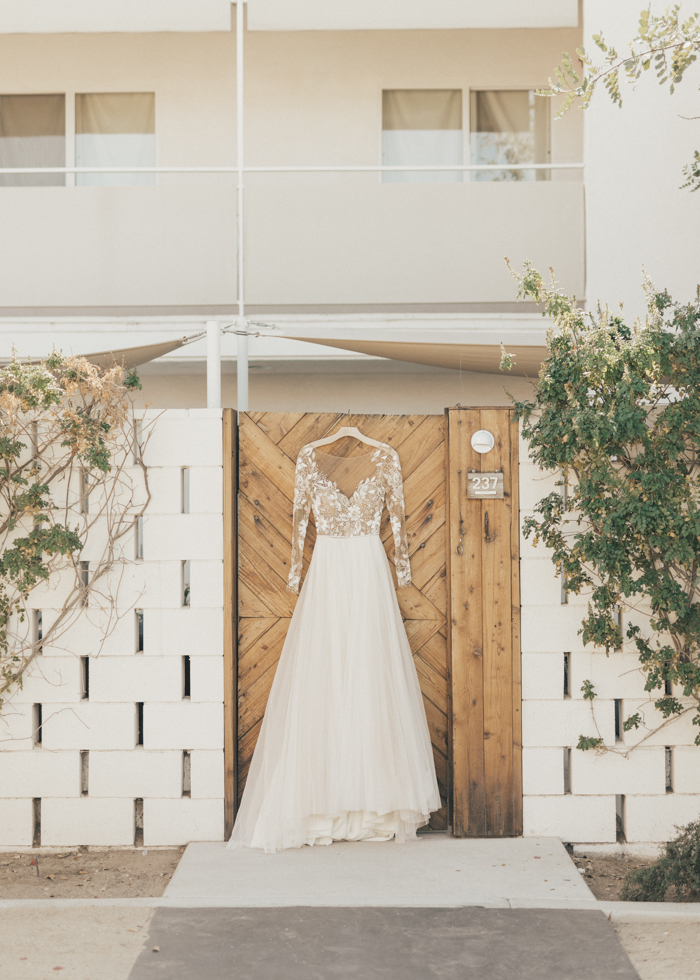 Desert Fall at the Ace Hotel
We knew we wanted the wedding in Palm Springs because we love the city's vibe and the backdrop of the desert and San Jacinto mountains. The desert in fall is so beautiful and the weather is perfect. We chose the Ace Hotel and Swim Club because it fit the vintage and laid back style we were going for perfectly! We decided on it the day we saw it. They are also dog friendly and of course our two dogs, who are basically our children, needed to be a part of our wedding. I also love the marquee they have which they let you personalize for your day. I'm a Harry Potter nerd so our marquee said "After all this time? Always" with our initials and wedding date.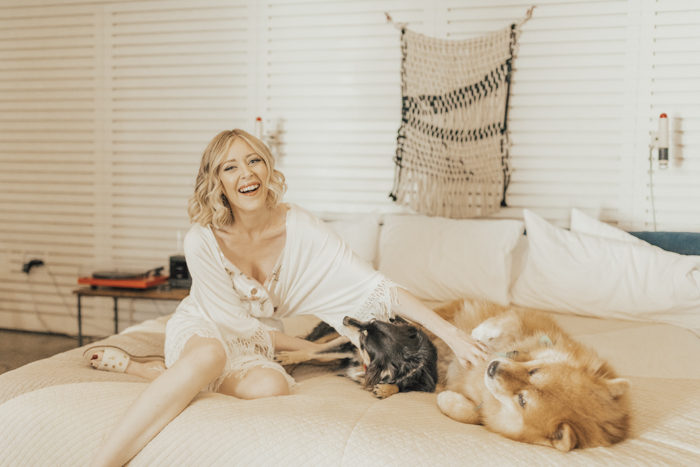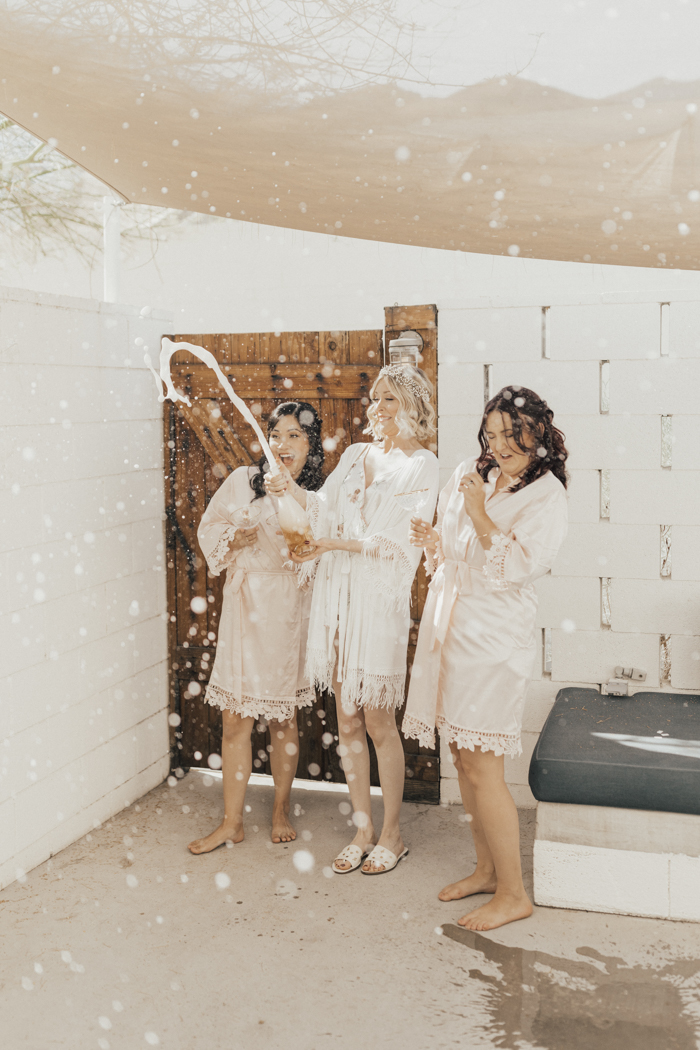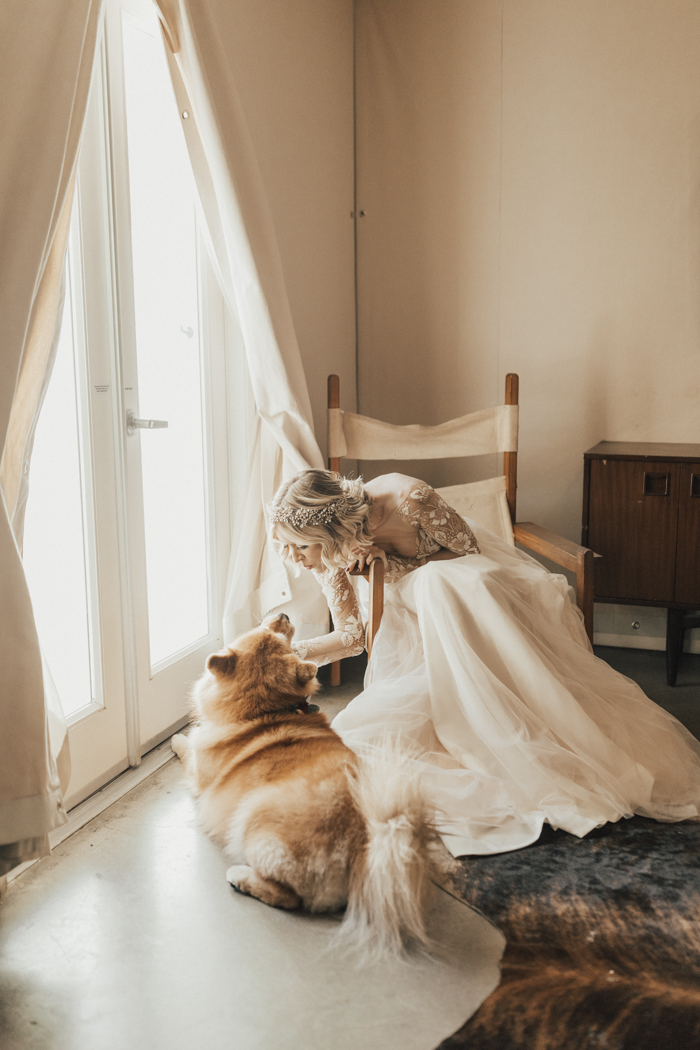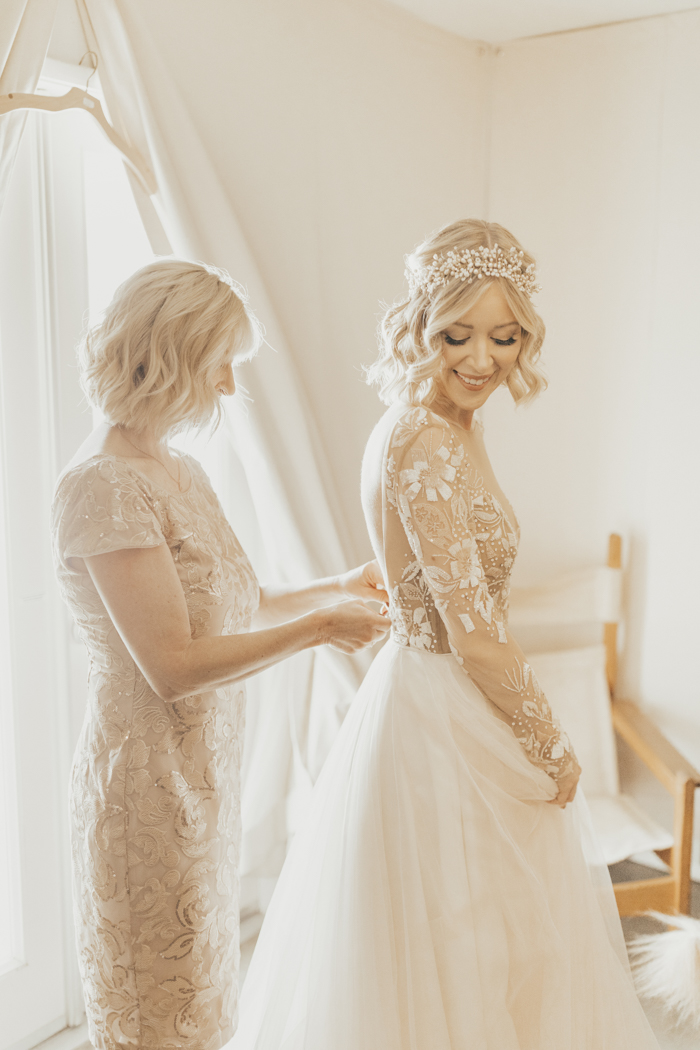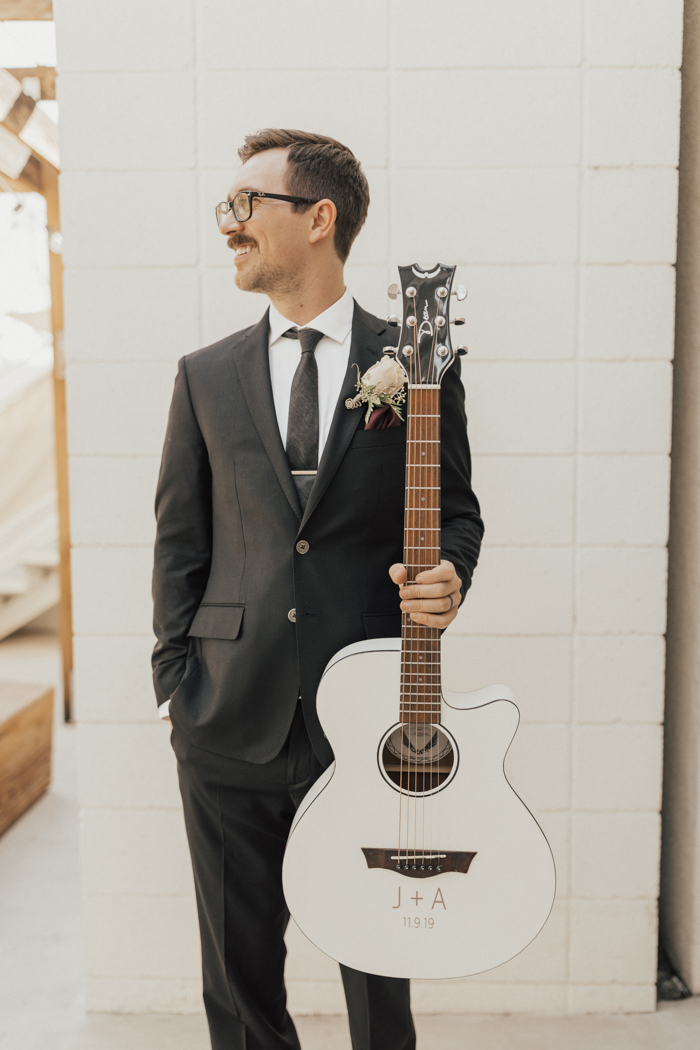 Music Brings People Together
Music is a very important part of our lives. Jake plays guitar and piano and my favorite pastime is going to shows and concerts. I didn't finalize our wedding music until the week before because there were so many songs to choose from that were special. The procession for the family and bridesmaids was "In My Life" by The Beatles, one of our favorite bands. The song that my dad and I walked down the aisle to was a song I have had picked out for this moment for my entire adult life — "Over the Hills and Far Away" by Led Zeppelin. The recessional song we chose was from Bright Eyes, called "First Day of My Life". I always thought our first dance would be Queen's "My Best Friend", but we saved that for the grand entrance. Instead, we went with a cover of a song called "I Love How You Love Me" played by Rusty Clanton for our first dance.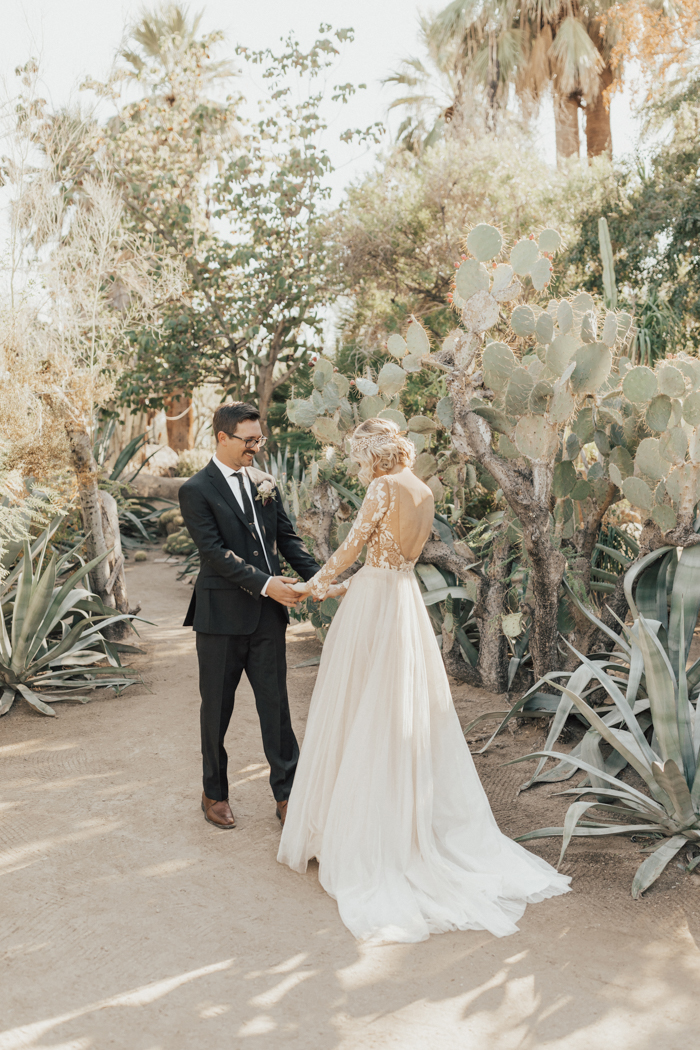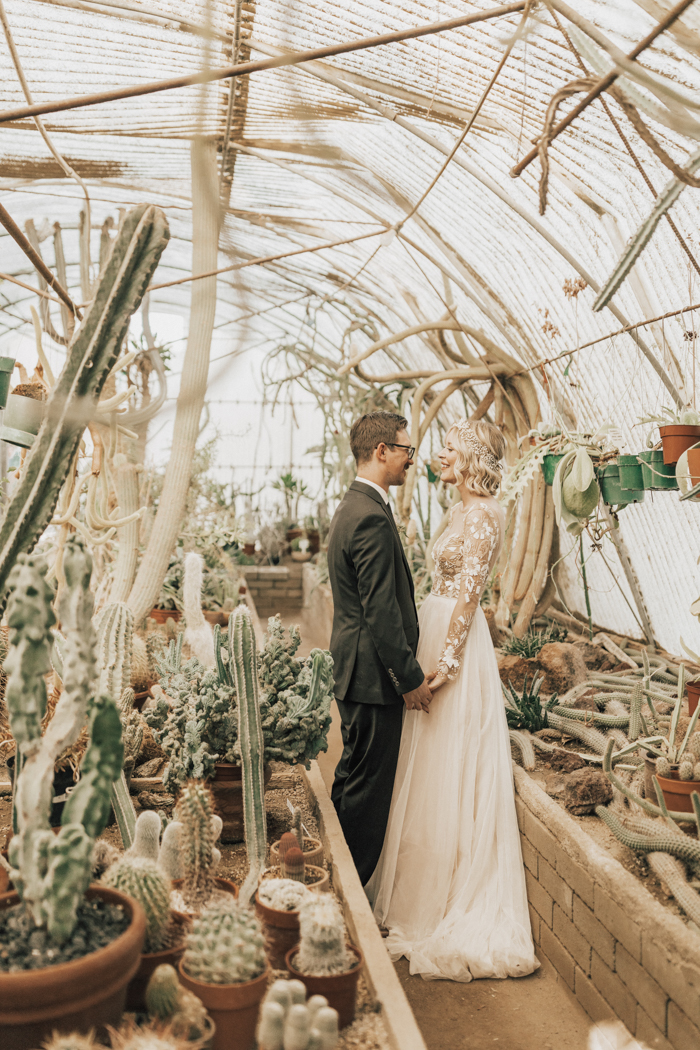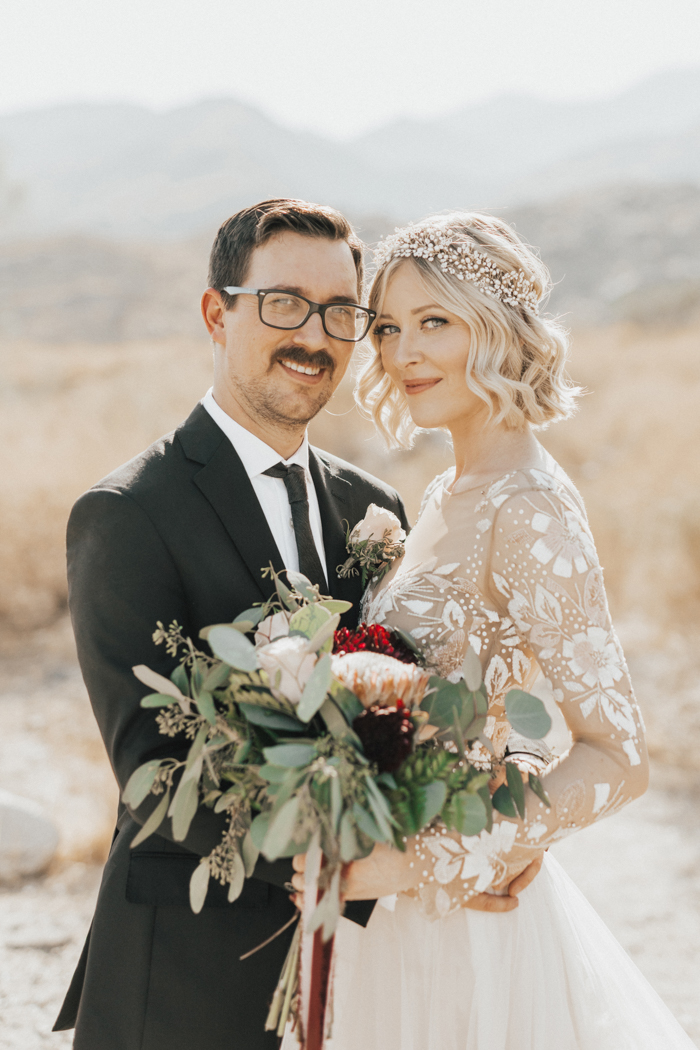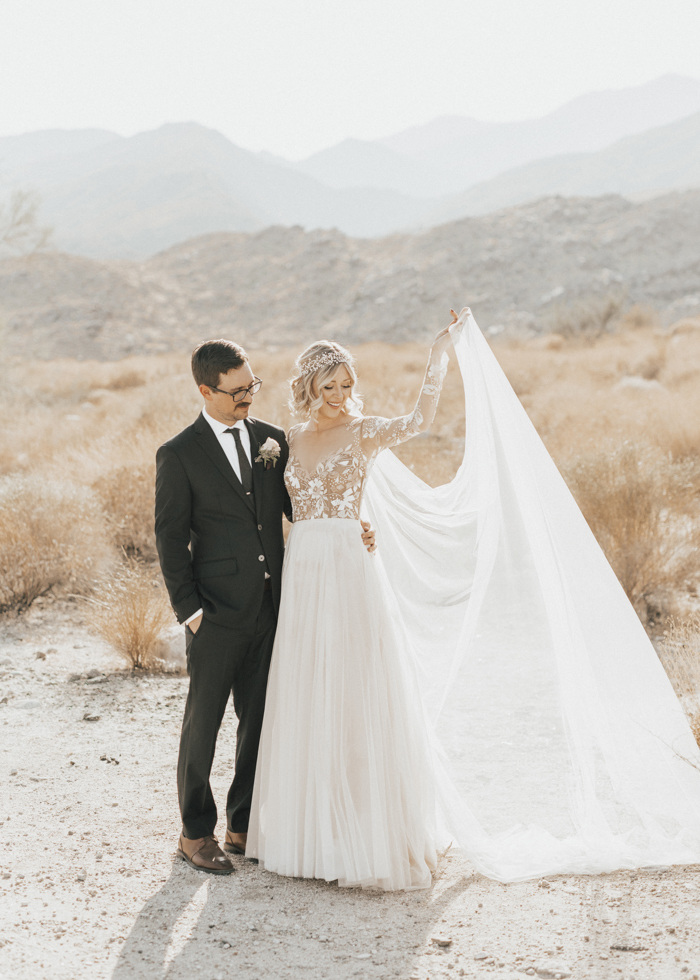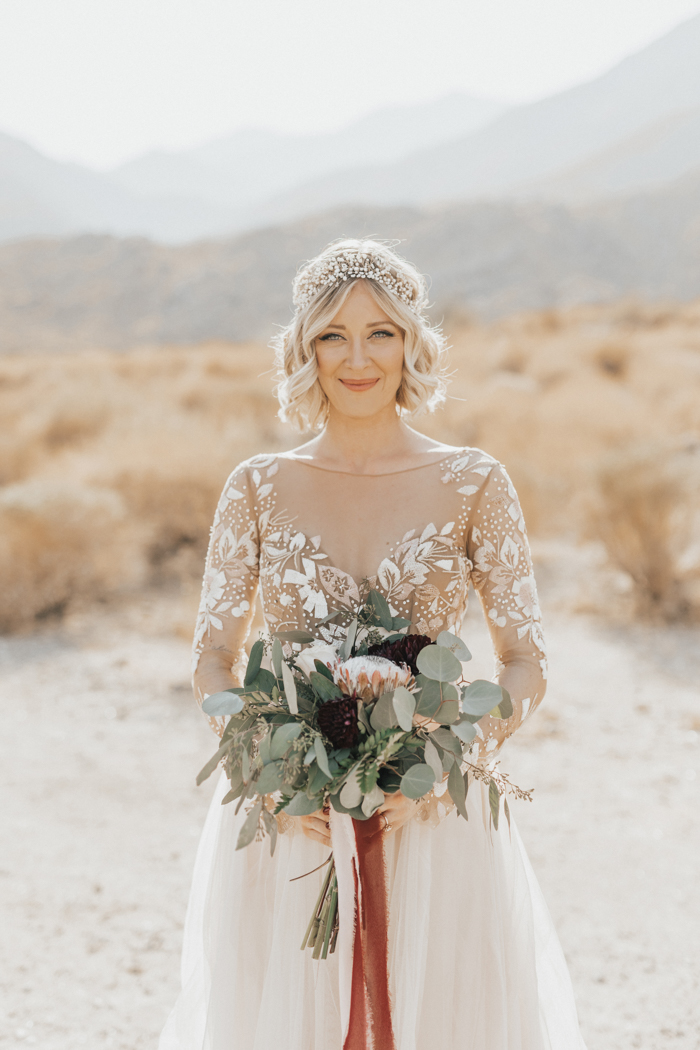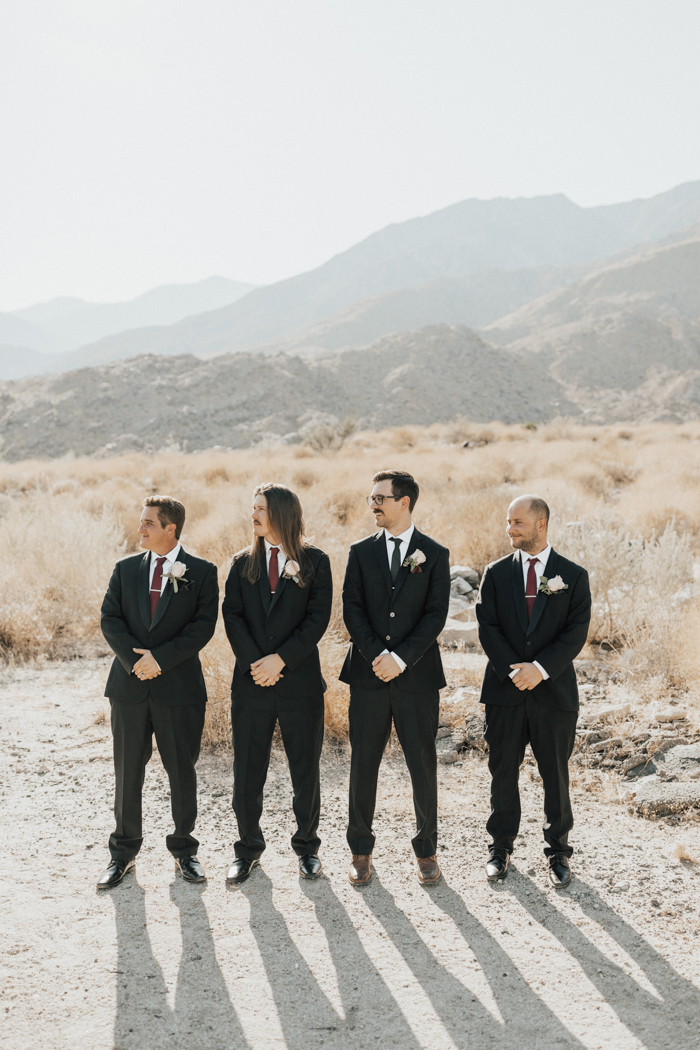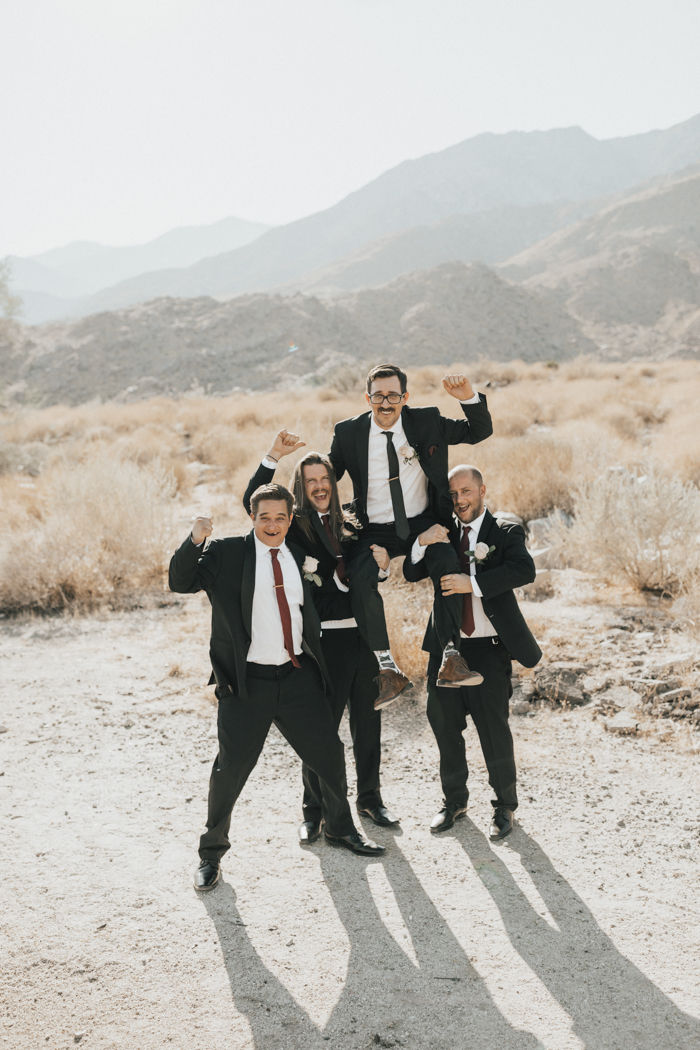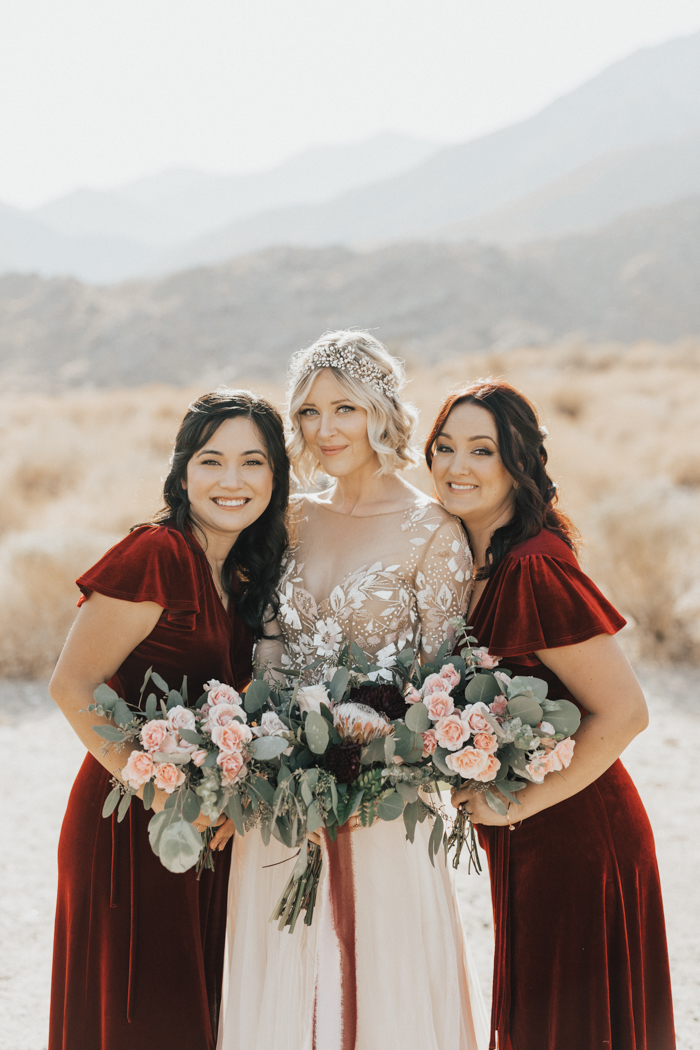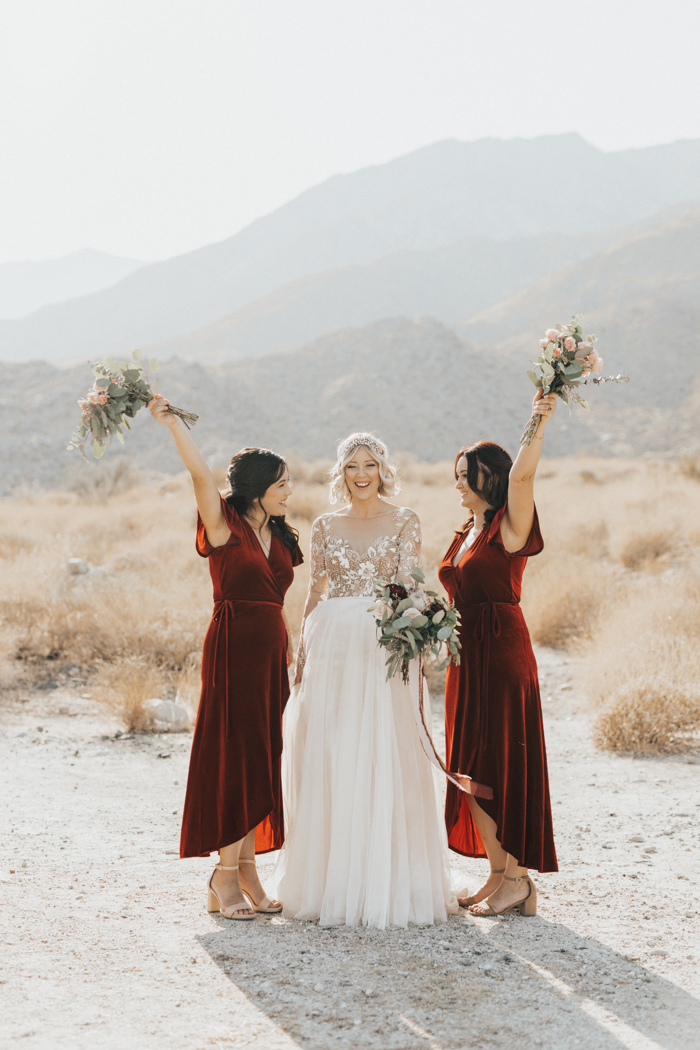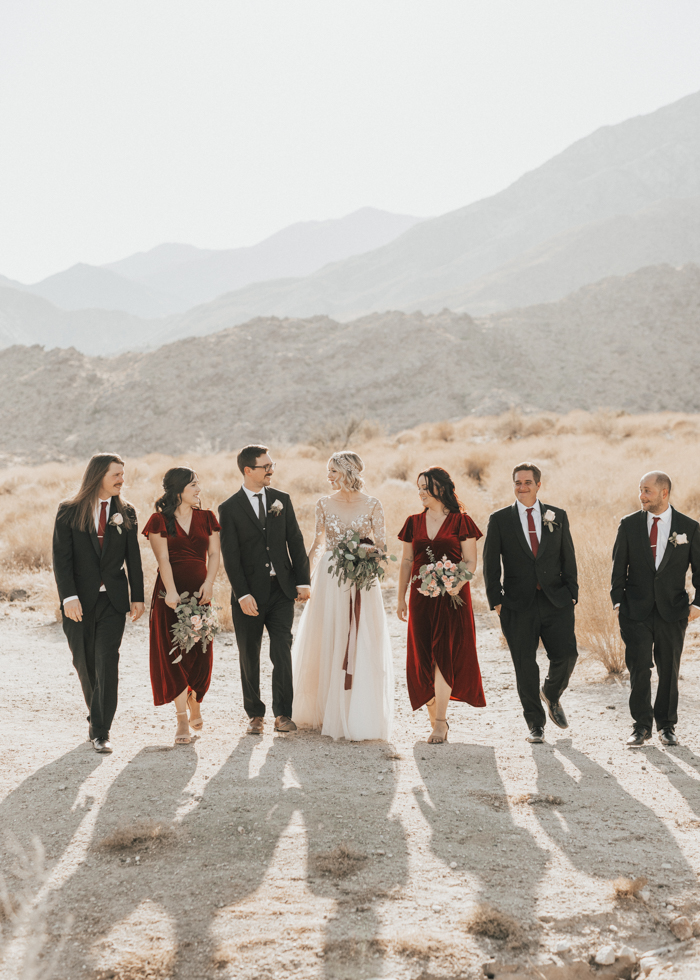 Food and Fun For Everyone
Honestly, we just wanted everyone to have fun. I've always loved being a wedding guest and Jake usually does not, so we really wanted this to be a celebration where every guest could enjoy themselves and not get bored. We had an open bar, dancing, a photo booth, s'mores, late night snacks and a "marry-juana bar" so we had a little something for everyone. Our one requirement for the wedding was tacos! We love tacos and could not imagine having anything else at our wedding. Rather than a traditional cake cutting we roasted marshmallows for s'mores and for dessert, we had mini pies and donuts.  We had a signature cocktail called the Desert Facial which is a vodka cocktail with cucumber, pineapple and mint—one of the most refreshing drinks ever!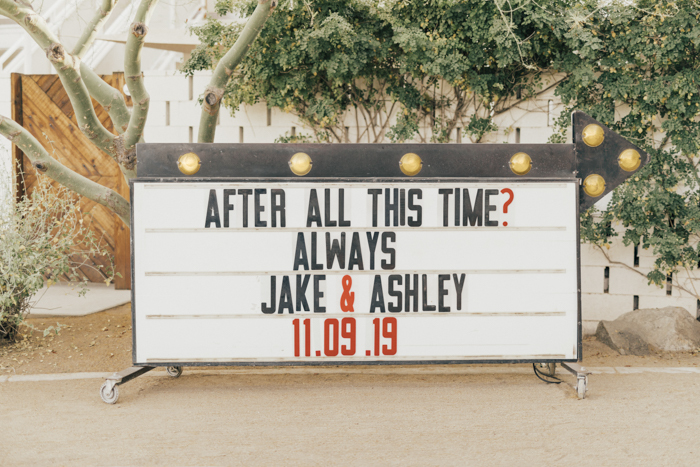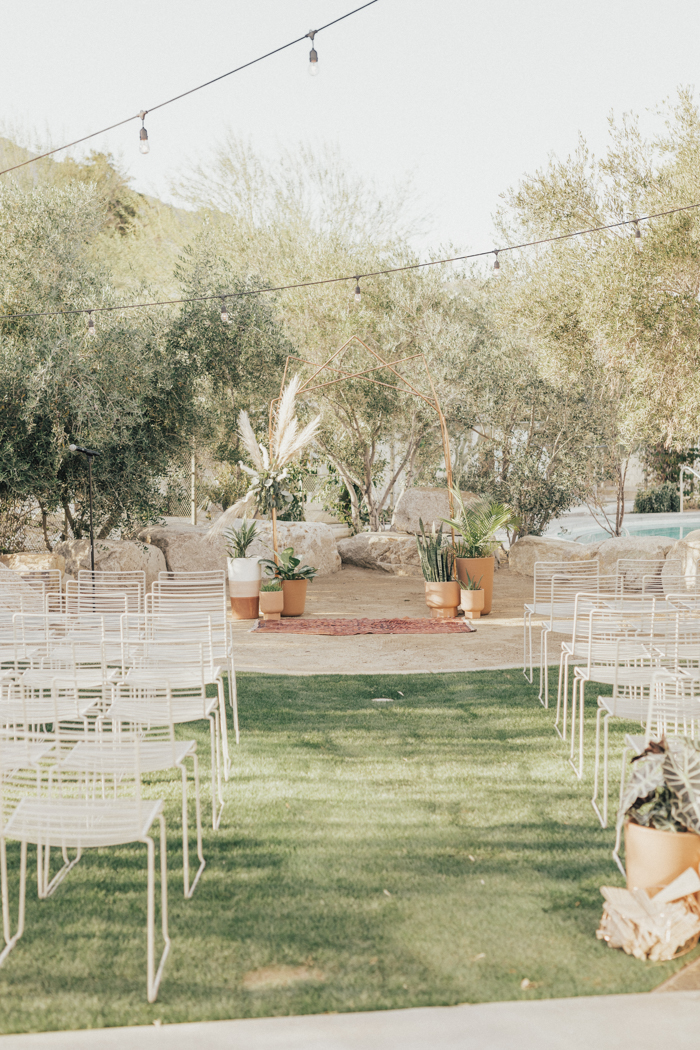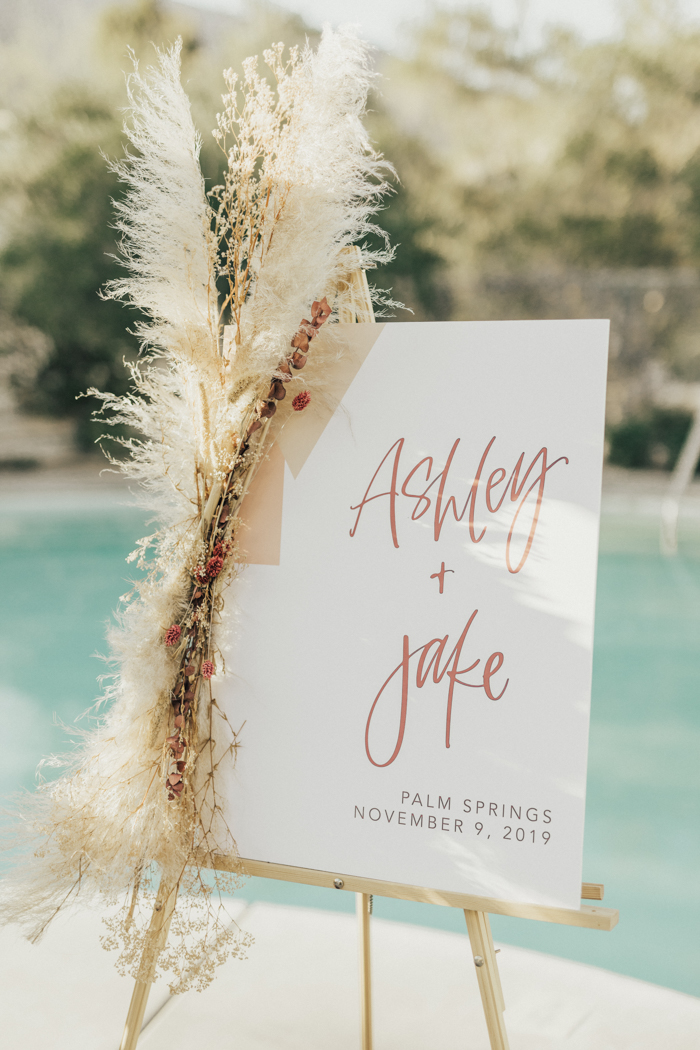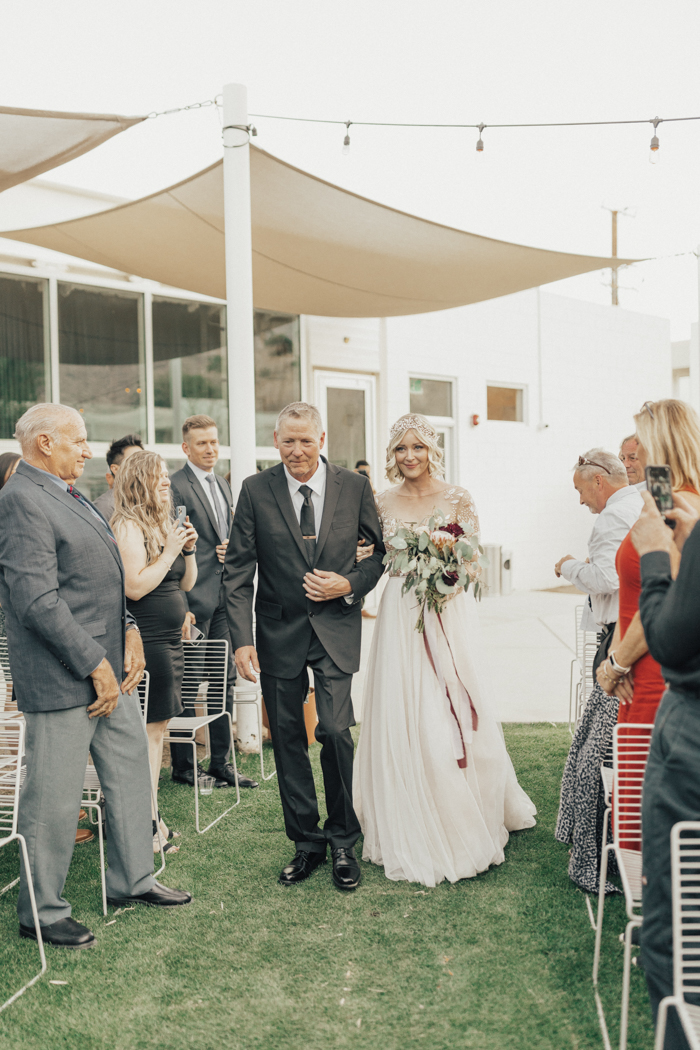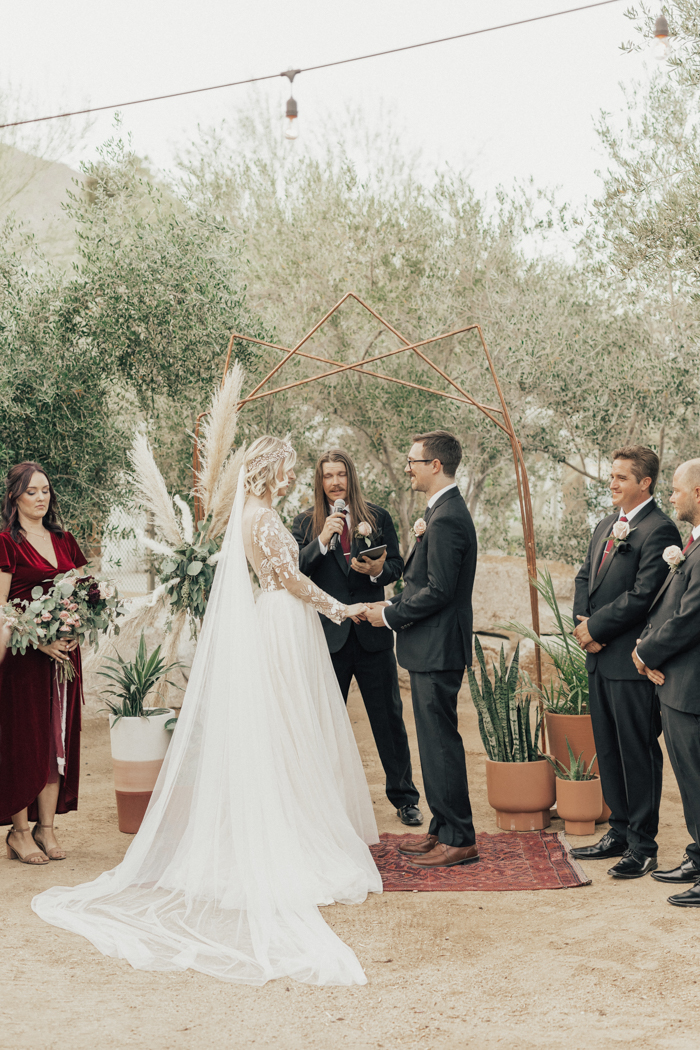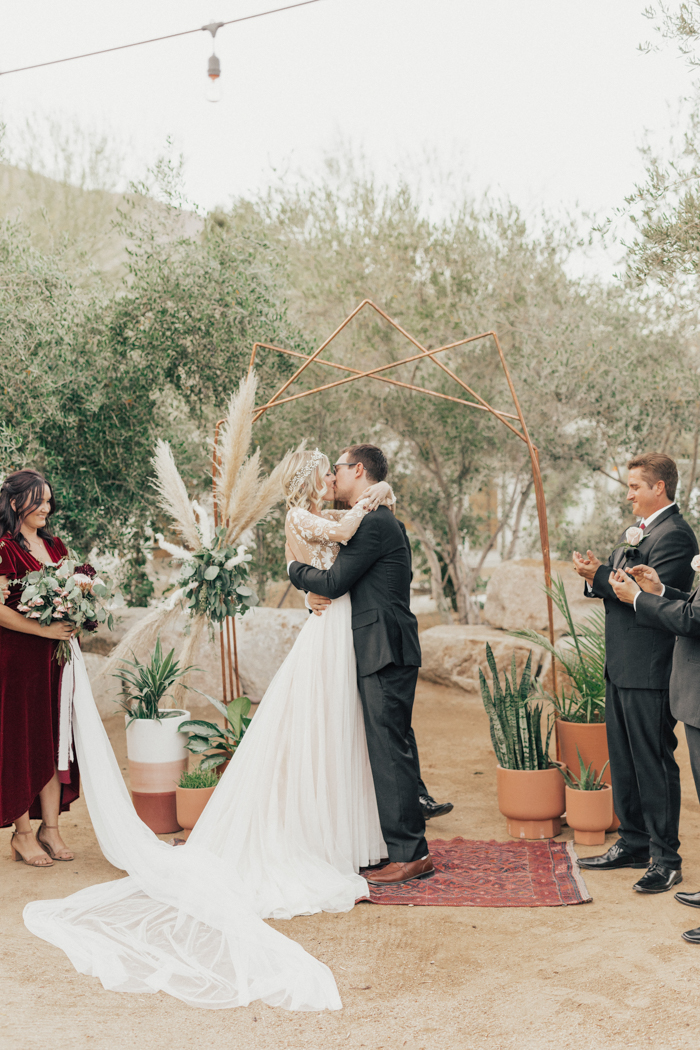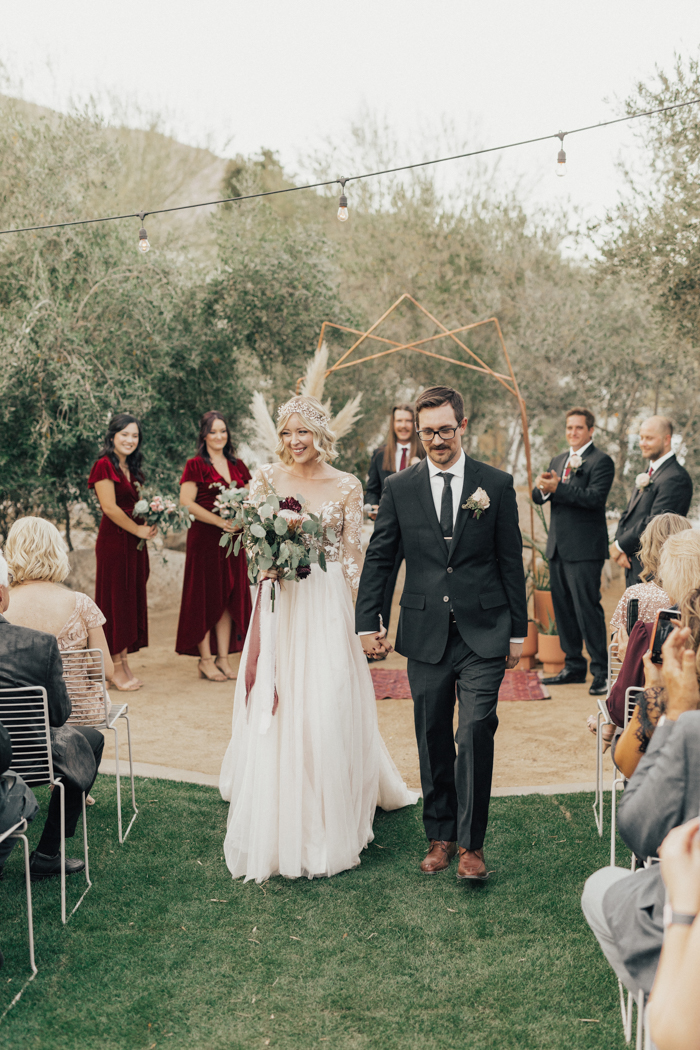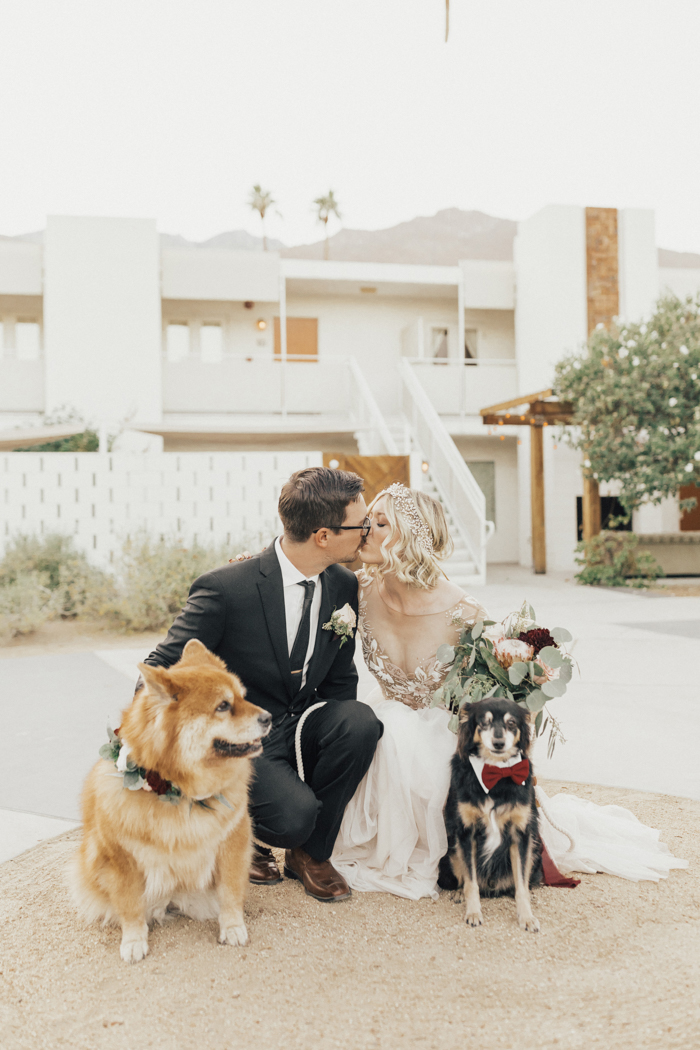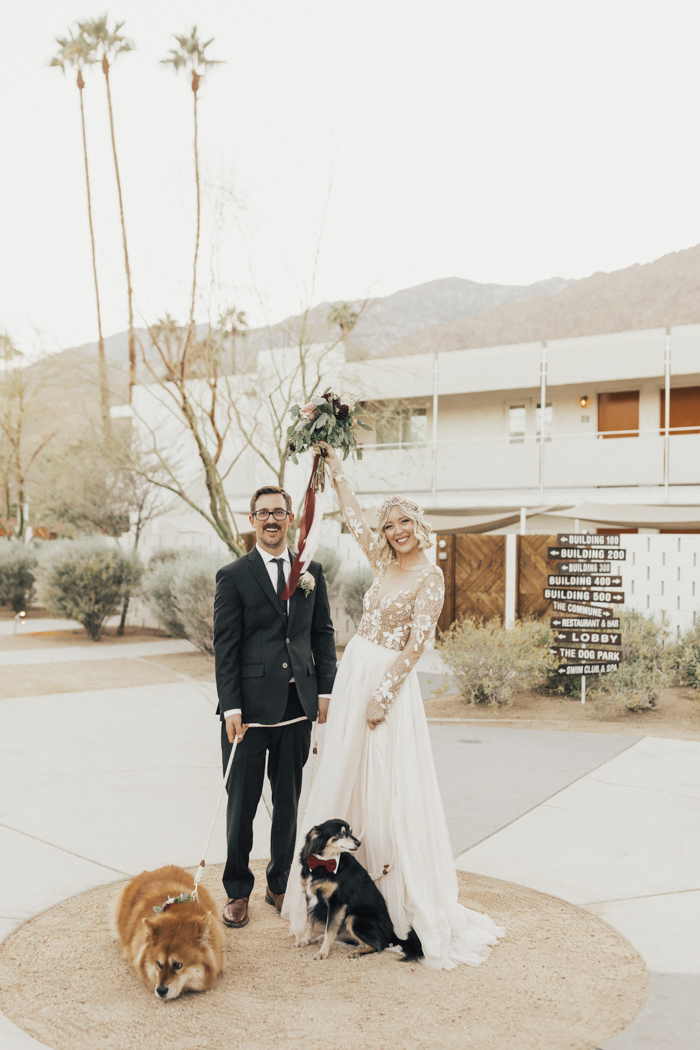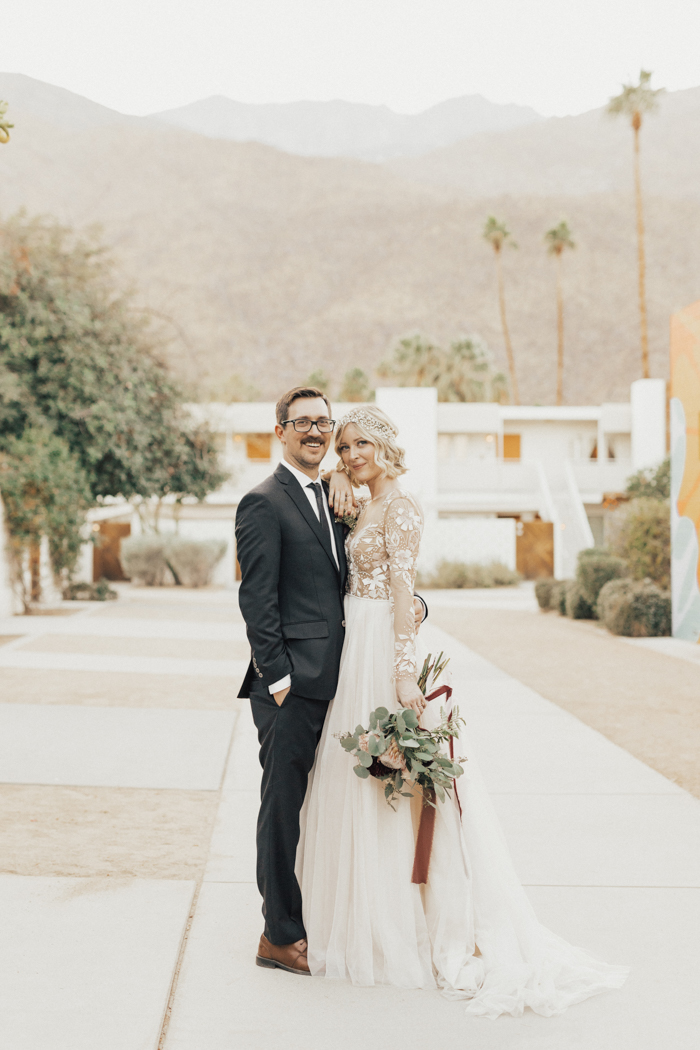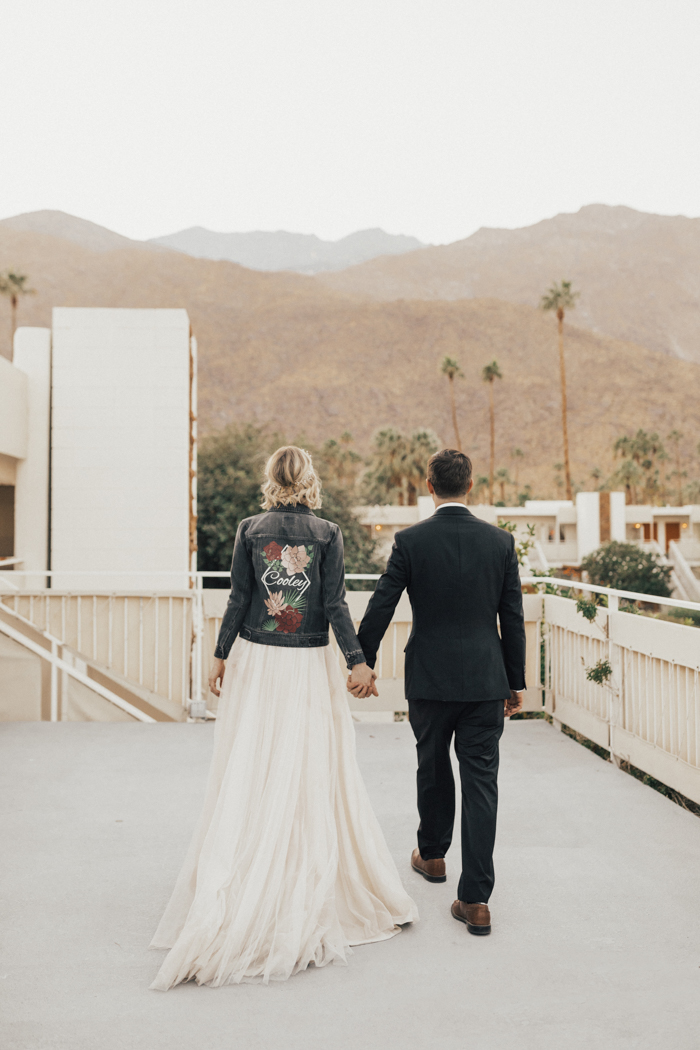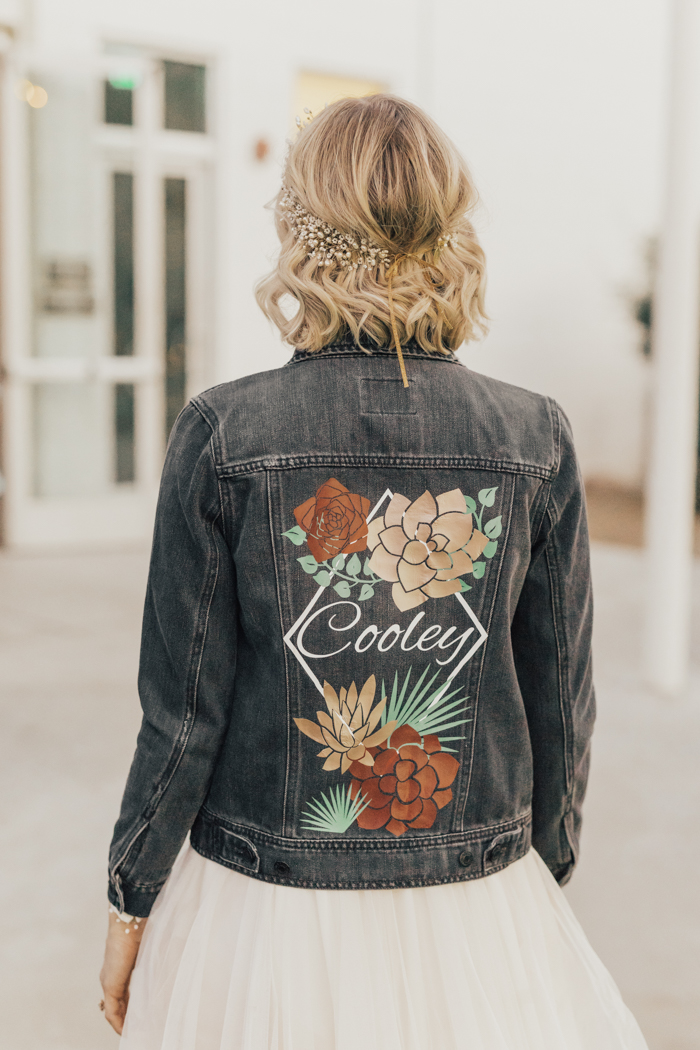 Unique Touches + DIY
My cousin Carly helped me DIY a couple things for our wedding. The first was a black denim jacket I could wear at the reception. We designed it to match the decor with burgundy and rose gold succulents surrounding our last name in white script. We also used a white acoustic guitar as our guestbook so we made a rose gold label with our initials and wedding date to personalize it a little more. Finally, we made personalized welcome bags for guests staying at the Ace which said "Palm Springs is Always a Good Idea". We also gave out potted succulents, chocolate cookies from Milk Bar Los Angeles for guests to take home and even favor bags for our guests' dogs!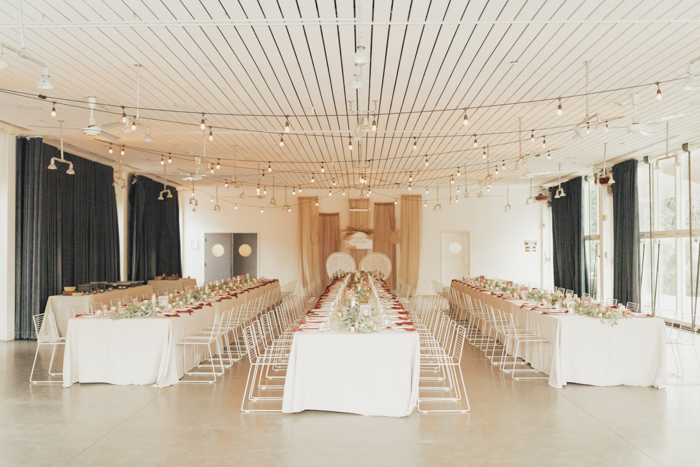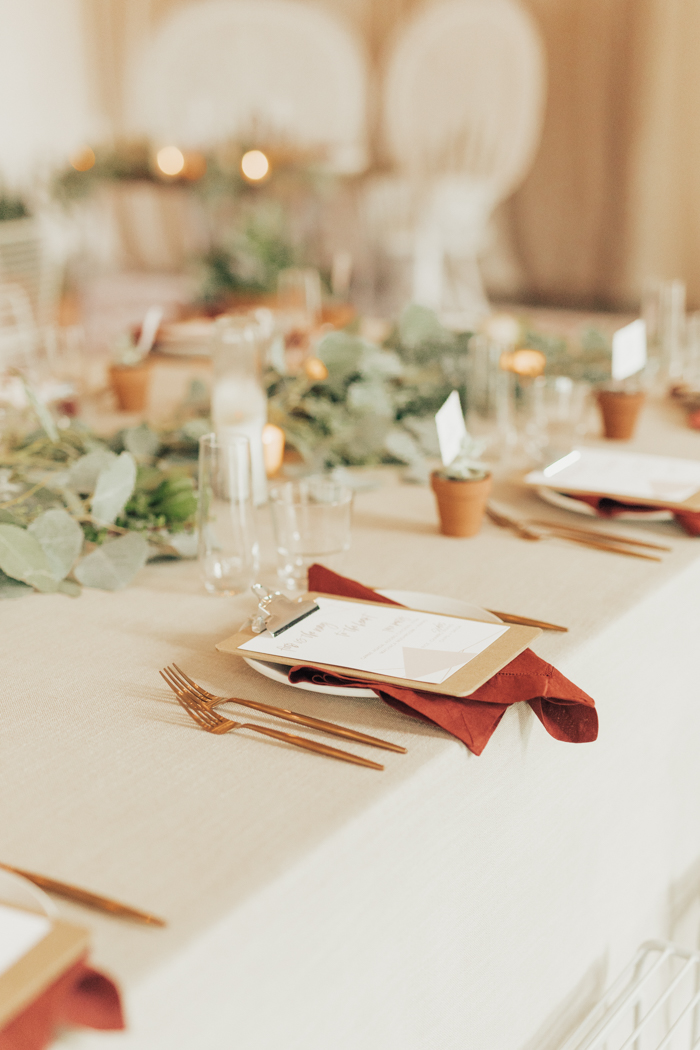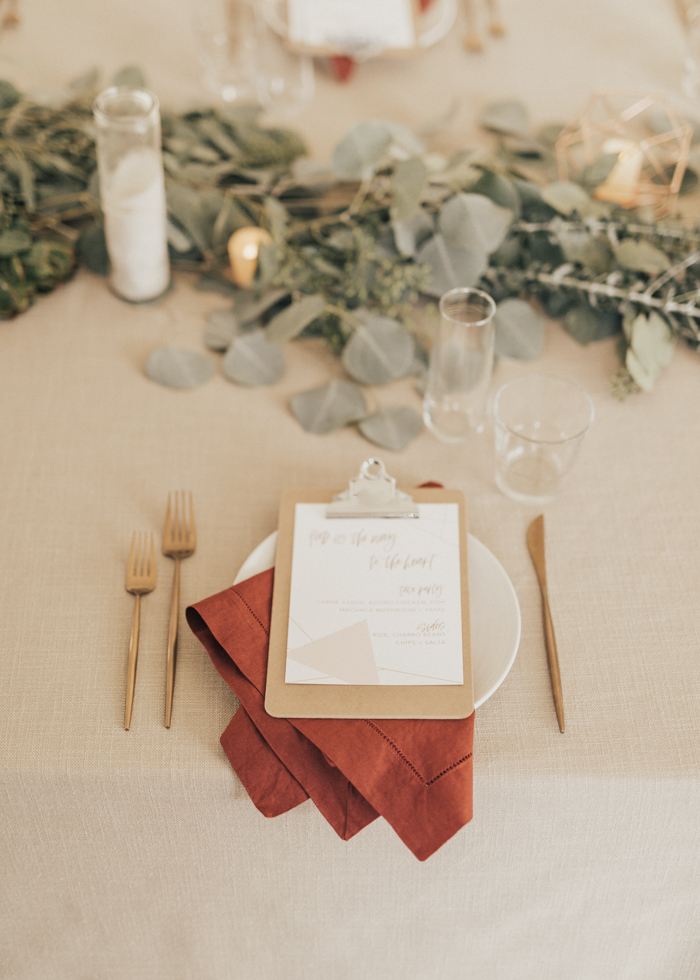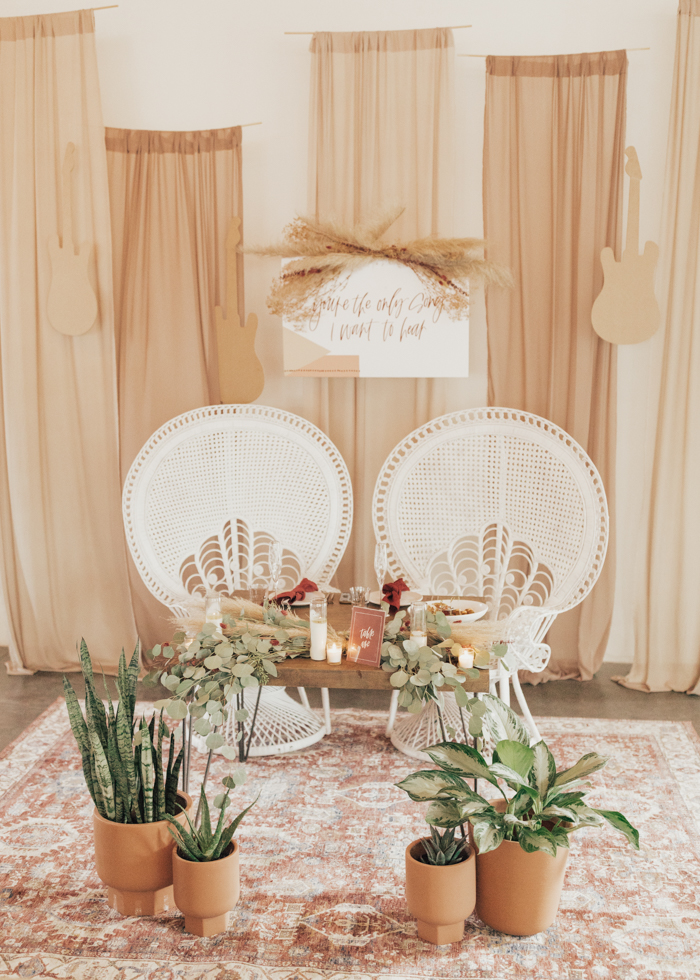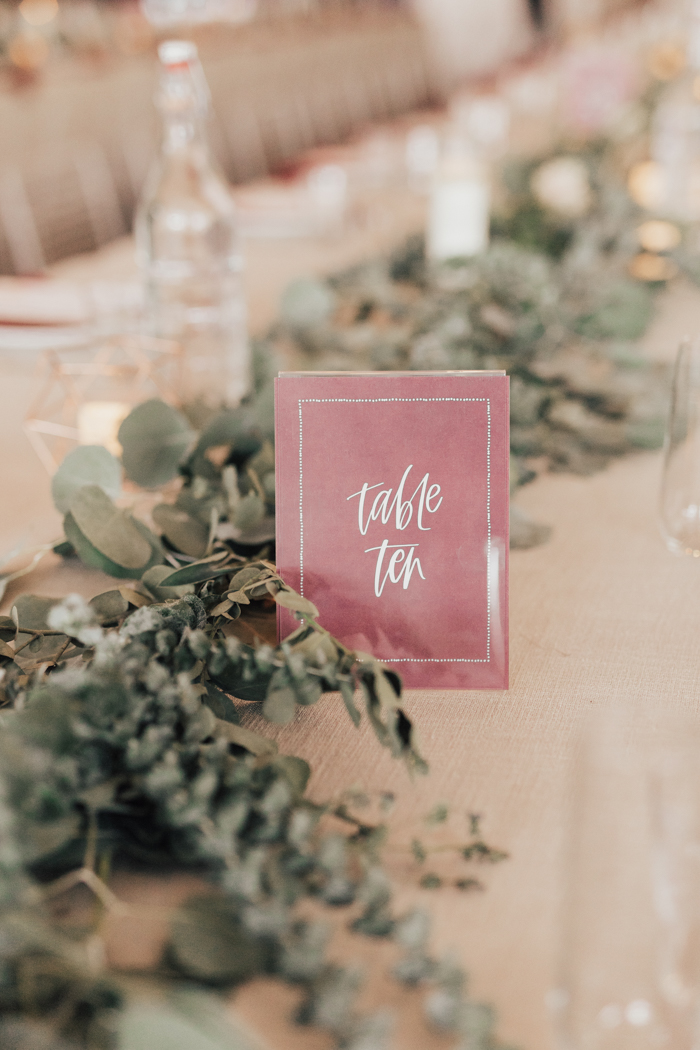 Wedding Advice For Brides?
Get a wedding planner and go with the flow on your wedding day. Things might not go as you imagined, but it is your day and it will be beautiful and special and memorable no matter what happens.  I really don't know what I would've done without Mackenzie from Details, Darling! For me, I didn't want to burden my friends and family with planning details. I wanted everyone to have fun and enjoy all of the parties leading up to the wedding and the wedding itself. There are so many vendors out there that it's overwhelming trying to choose who will be right for you. Mackenzie really helped in narrowing the choices down—she did an amazing job at bringing our design to life. She helped make it unique to us and we were thrilled when we finally saw everything come to fruition. Our wedding was perfect.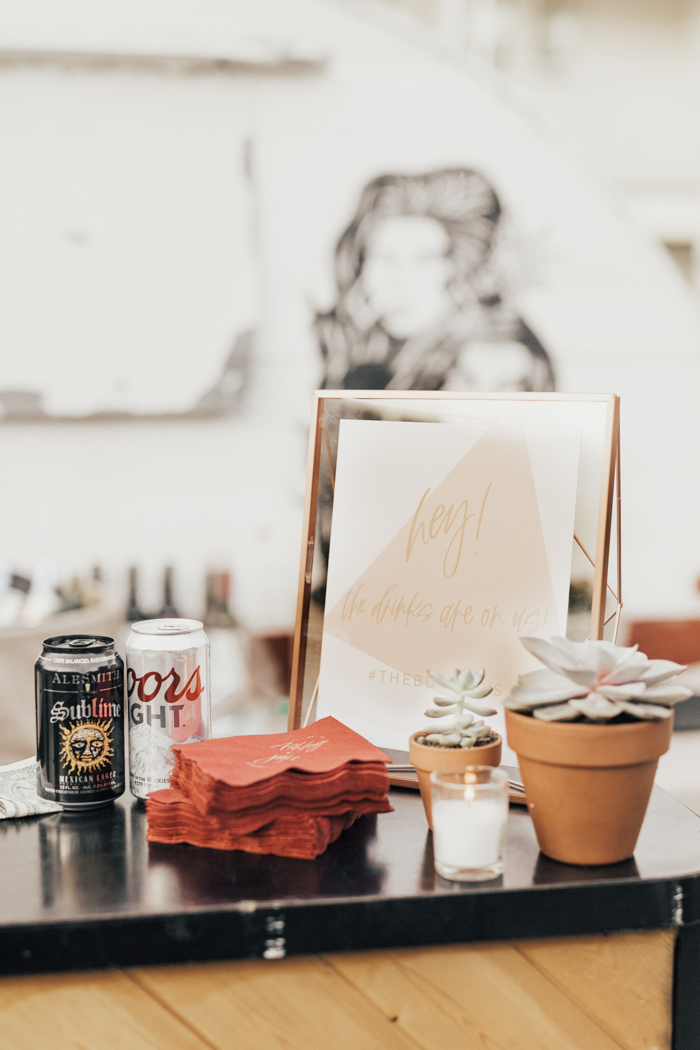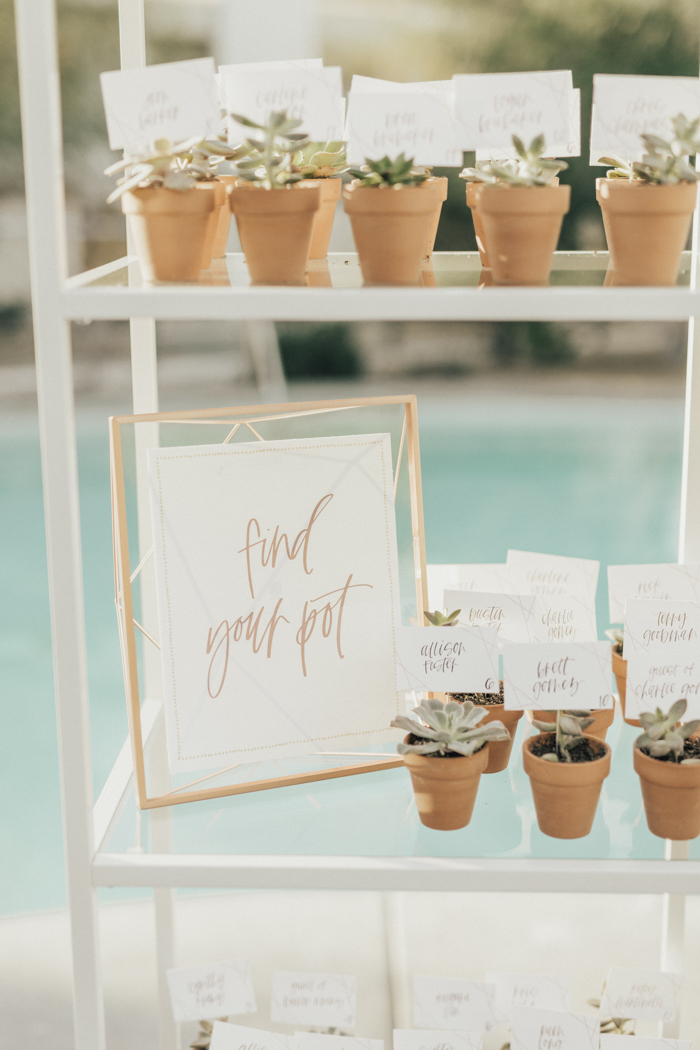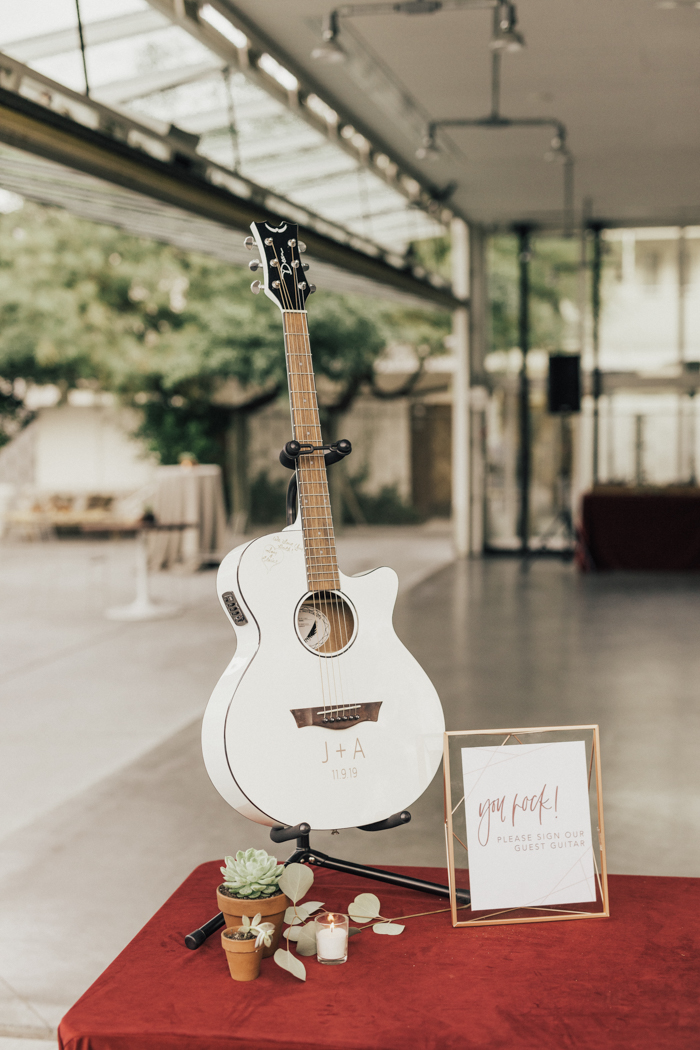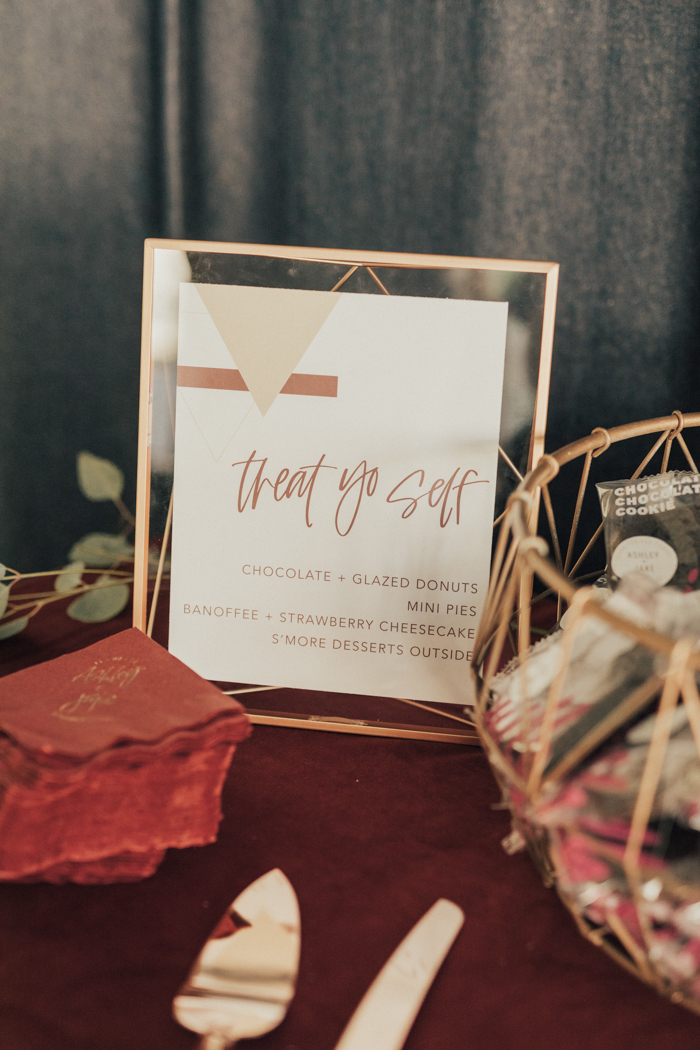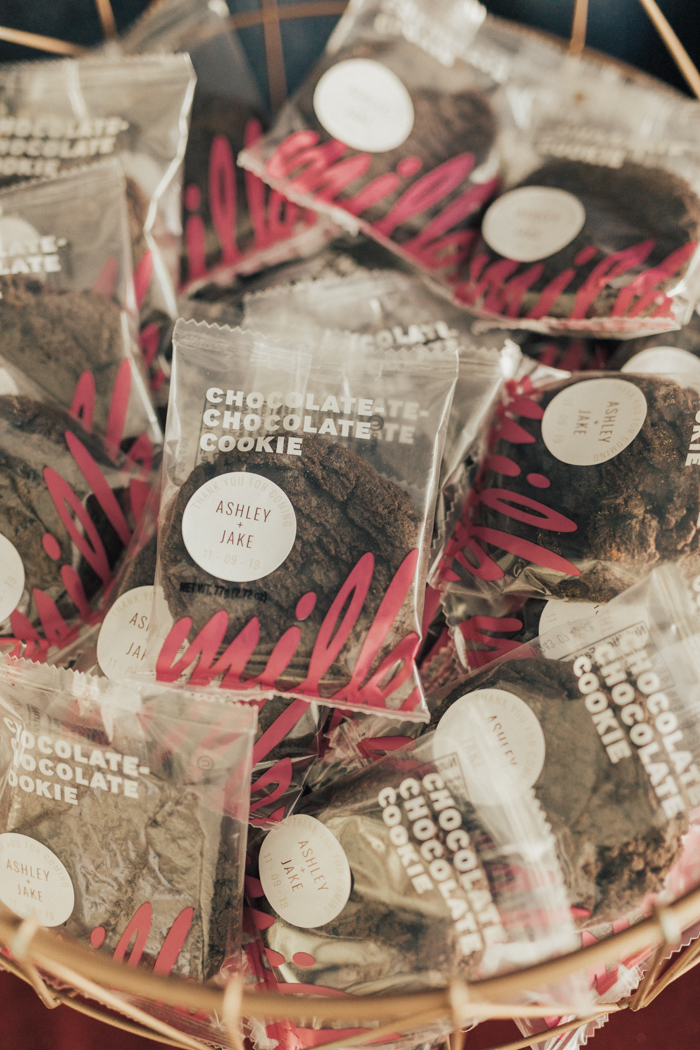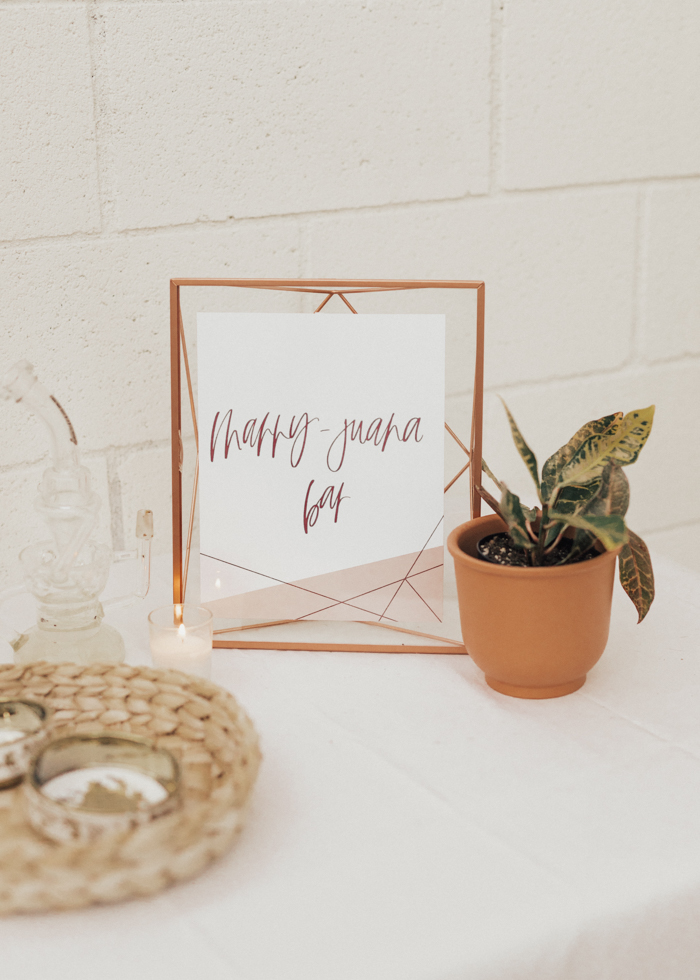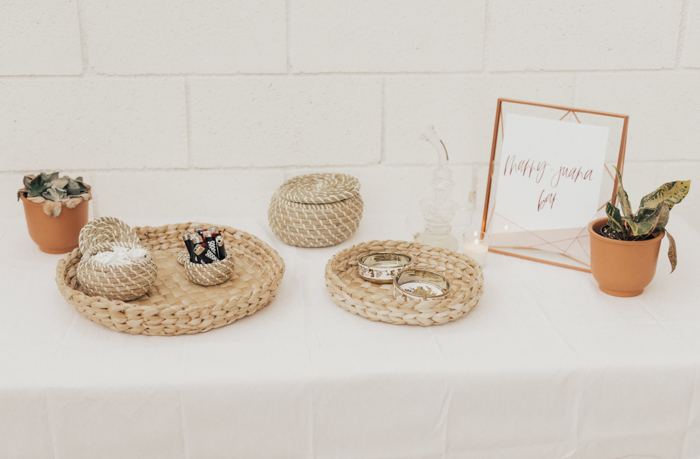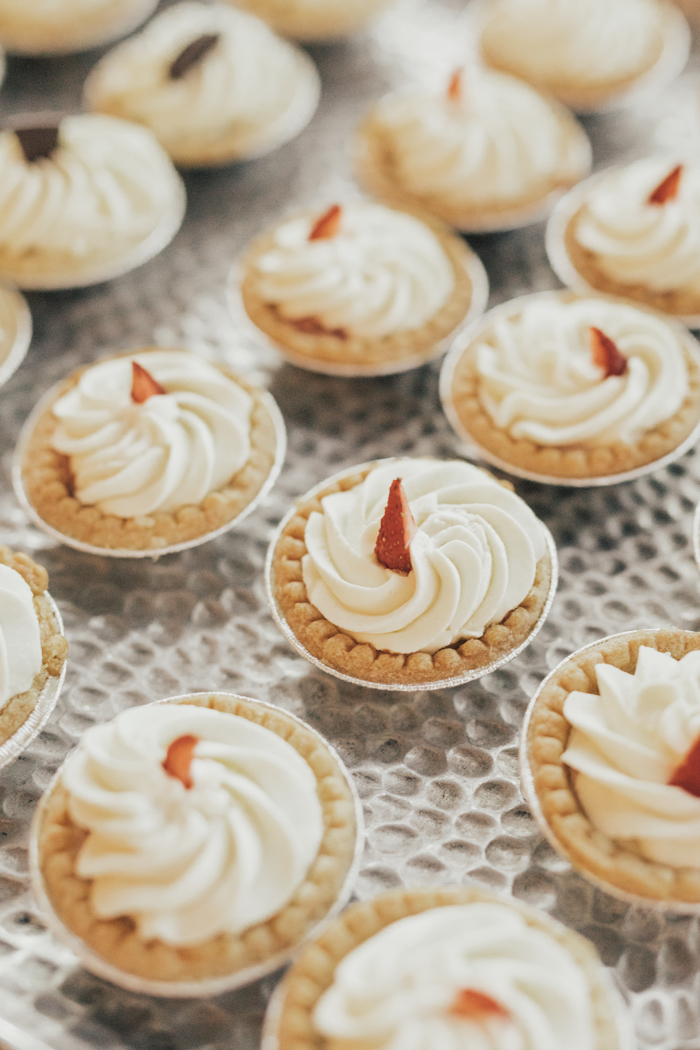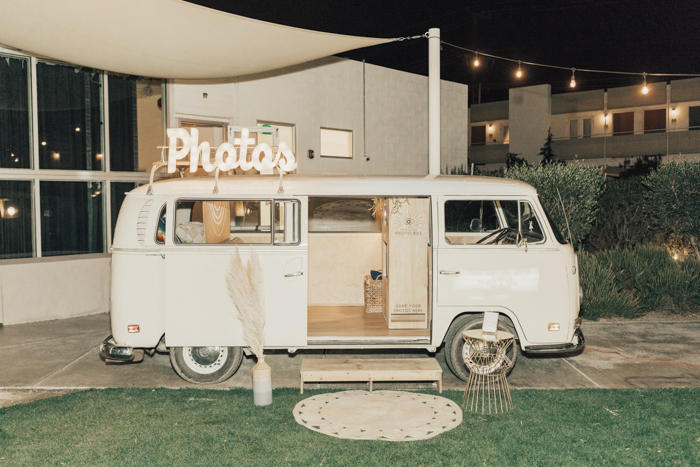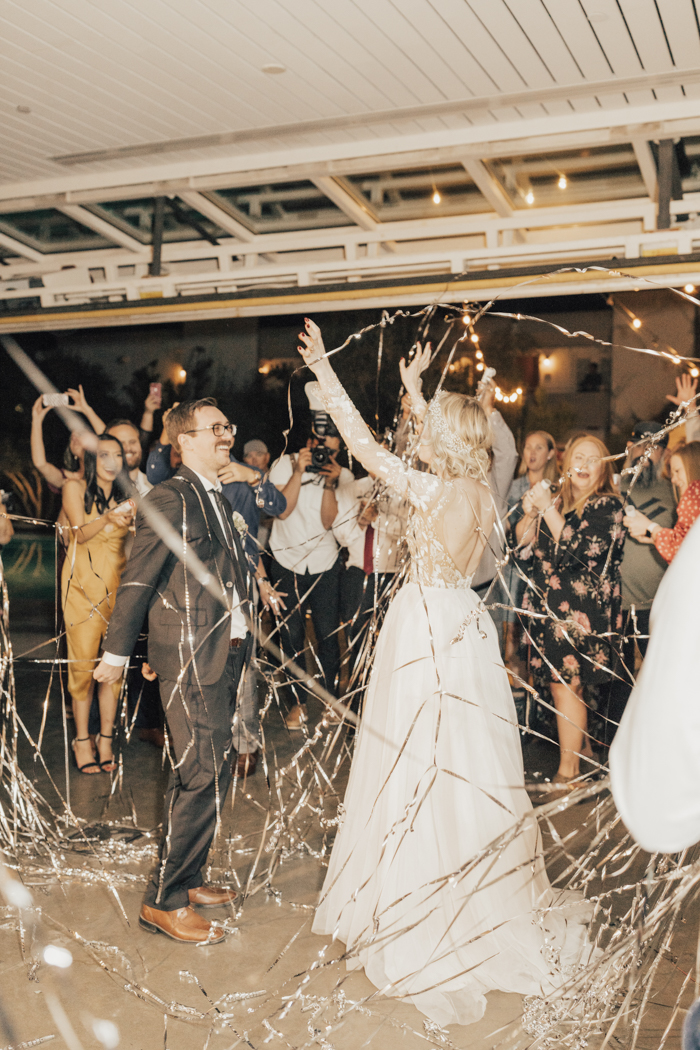 Congratulations again to Ashley and Jake on their fun-filled wedding! Special thanks to Mackenzie from Details, Darling for sharing this gorgeous Palm Springs Ace Hotel wedding with us. If you loved the music this couple chose for the whole ceremony, get started on building your own with this wedding reception playlist. Your wedding DJ will be glad they've got inspiration to work with.
The post Burgundy and Gold Ace Hotel and Swim Club Wedding in Palm Springs appeared first on .