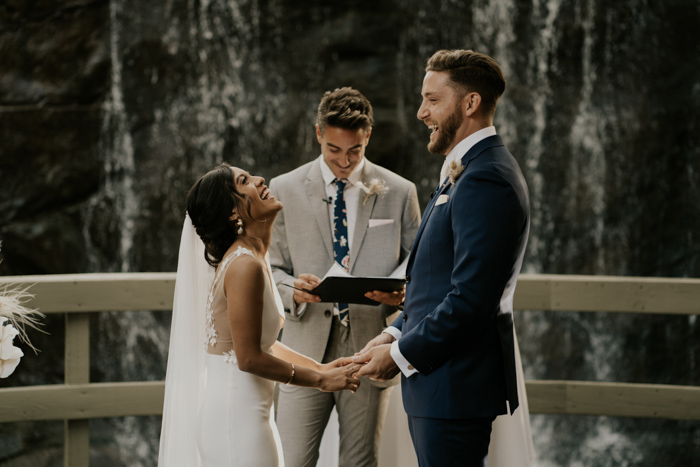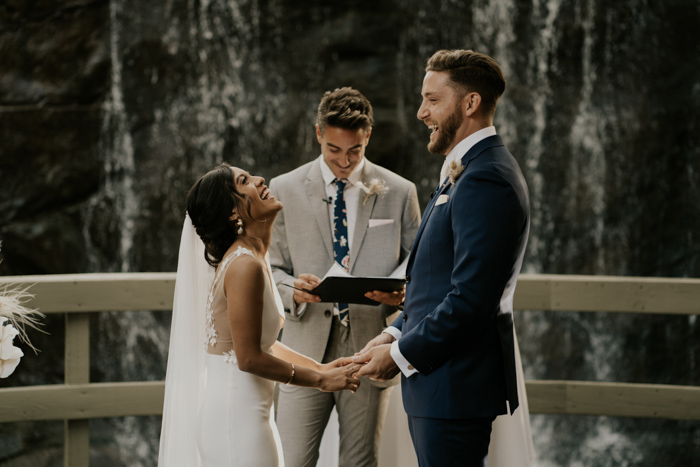 If you're a lover of earthy and elegant wedding inspo, you're going to love Kimberly and Tyler's unique and modern Calamigos Ranch Wedding. From the natural stone wall waterfall ceremony backdrop to the elegant tree-hanging chandeliers—The Oak Room at Calamigos Ranch was a breathtaking ceremony and reception space. Dressed with neutral floral arrangements by Poppy Lavender Florals and timeless-long farmhouse tablescapes there's no shortage of amazing details. 
We're grateful Junebug member, Safeena Noah Photography, captured every eye-catching detail from the ceremony to reception. Get your Pinterest boards ready and start scrolling. This wedding is full of inspo-worthy details fit for an elegant ceremony without sacrificing comfort.
The Couple:
Kimberly and Tyler
The Wedding:
Calamigos Ranch, Malibu, California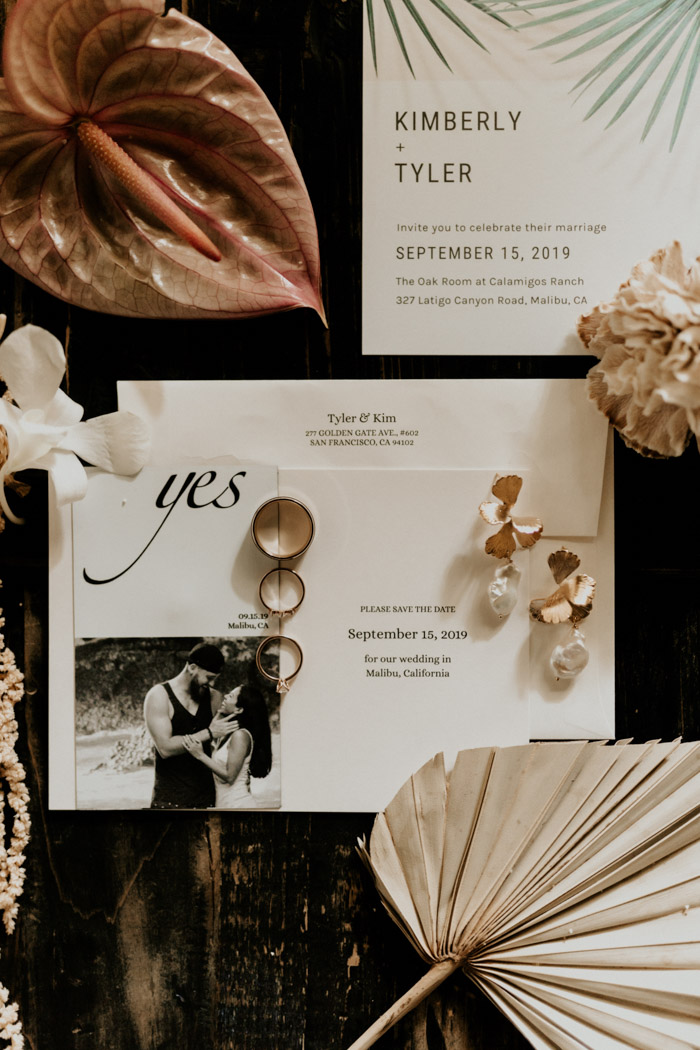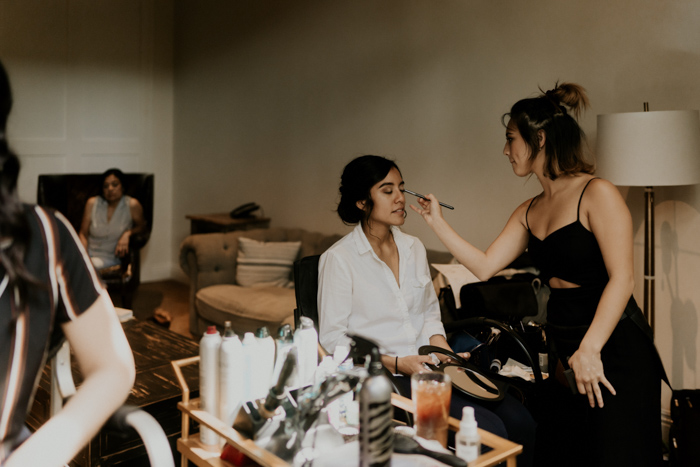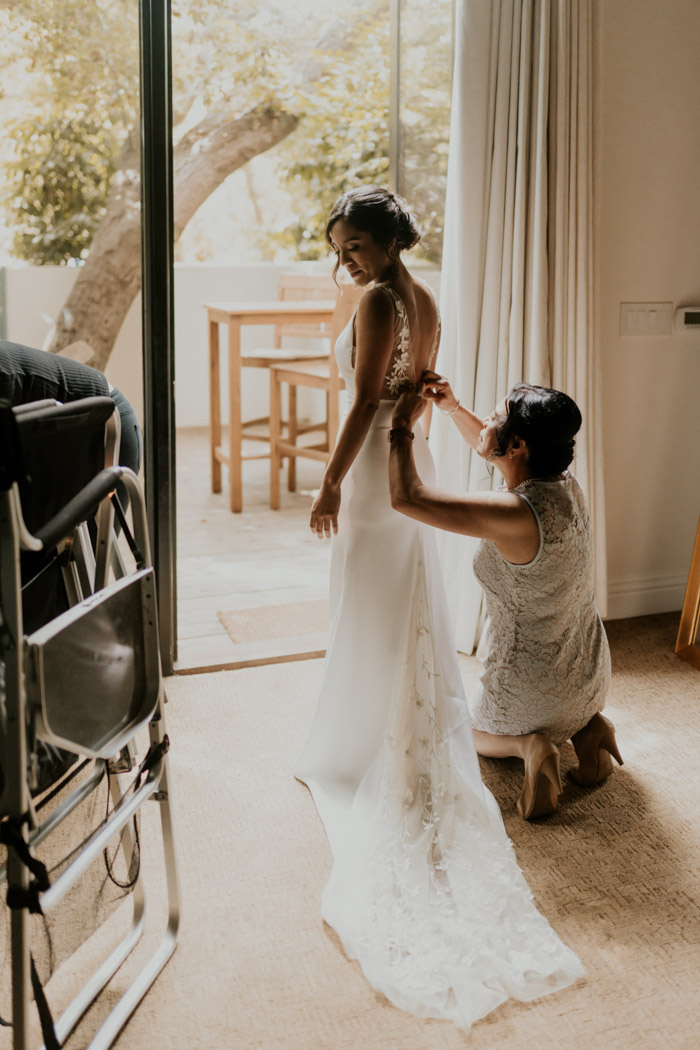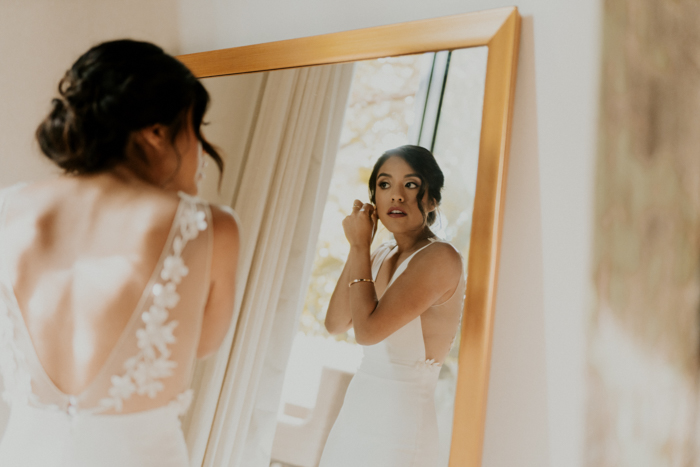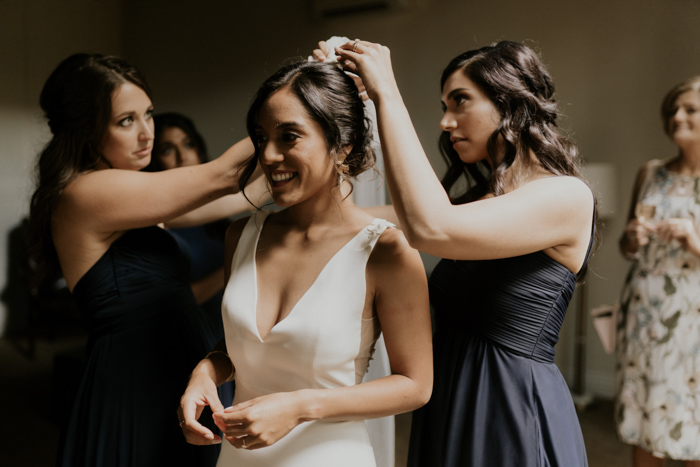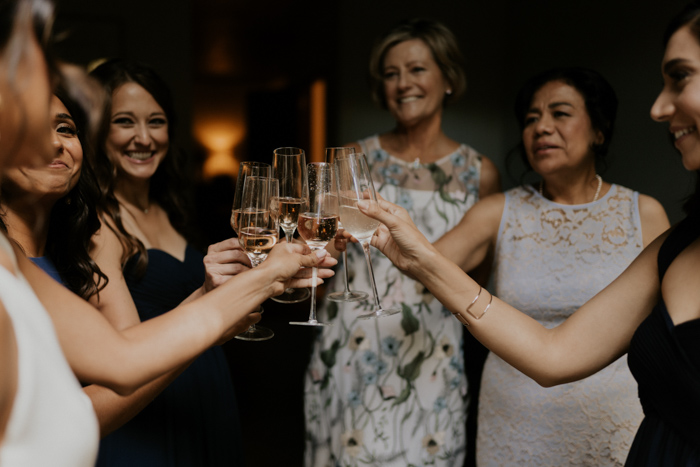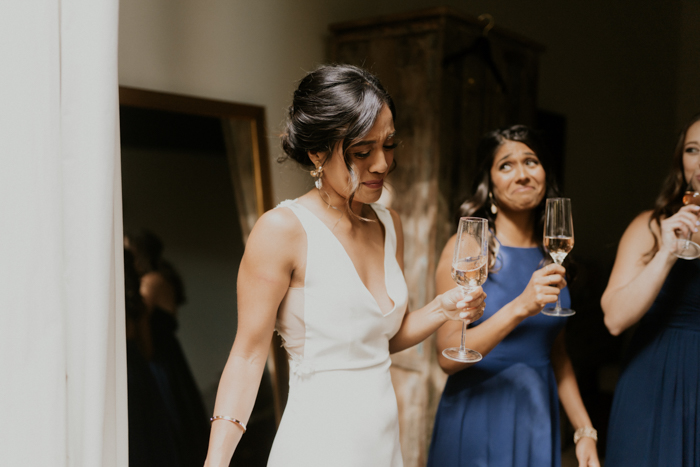 Comfort is Key 
For us, creating an easy-going environment where everyone could have fun and be comfortable was most important. We brought in long farm tables for the reception, which created a family-like vibe and encouraged everyone to get to know each other more. We also brought in a keg of some of our favorite beer, a popsicle cart with some boozy options, and meticulously curated our music selections to make sure we kept the party going.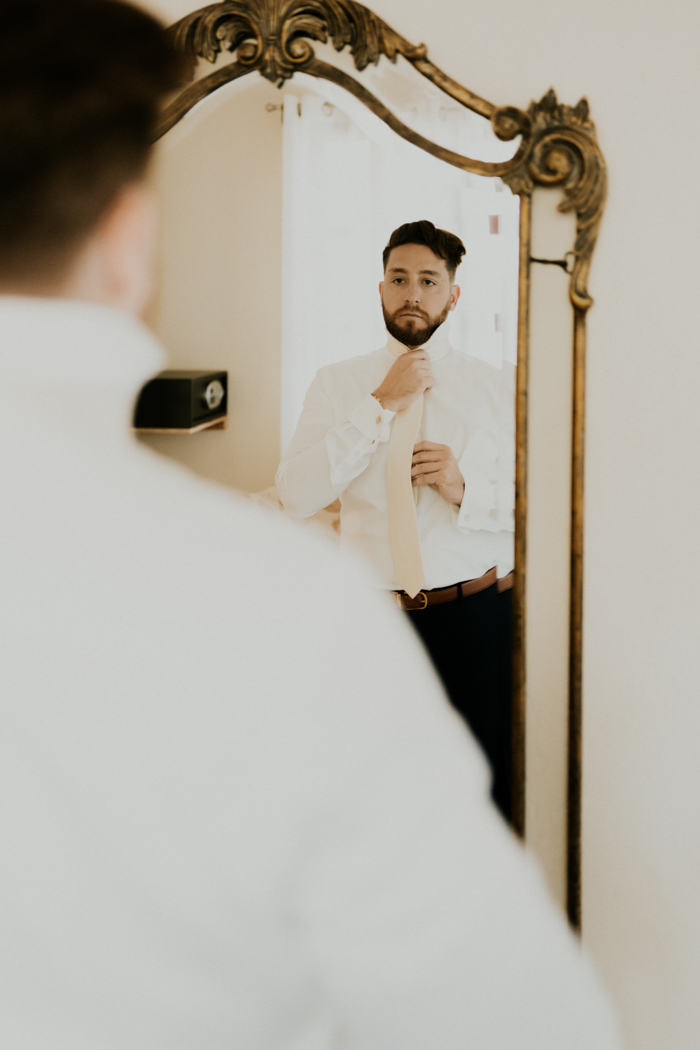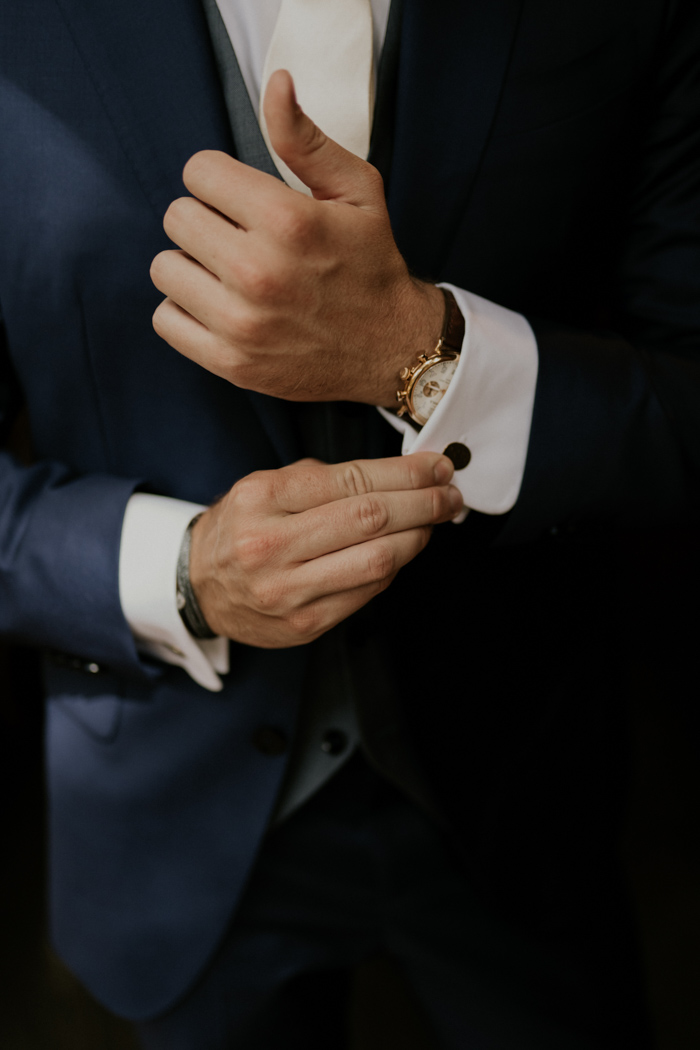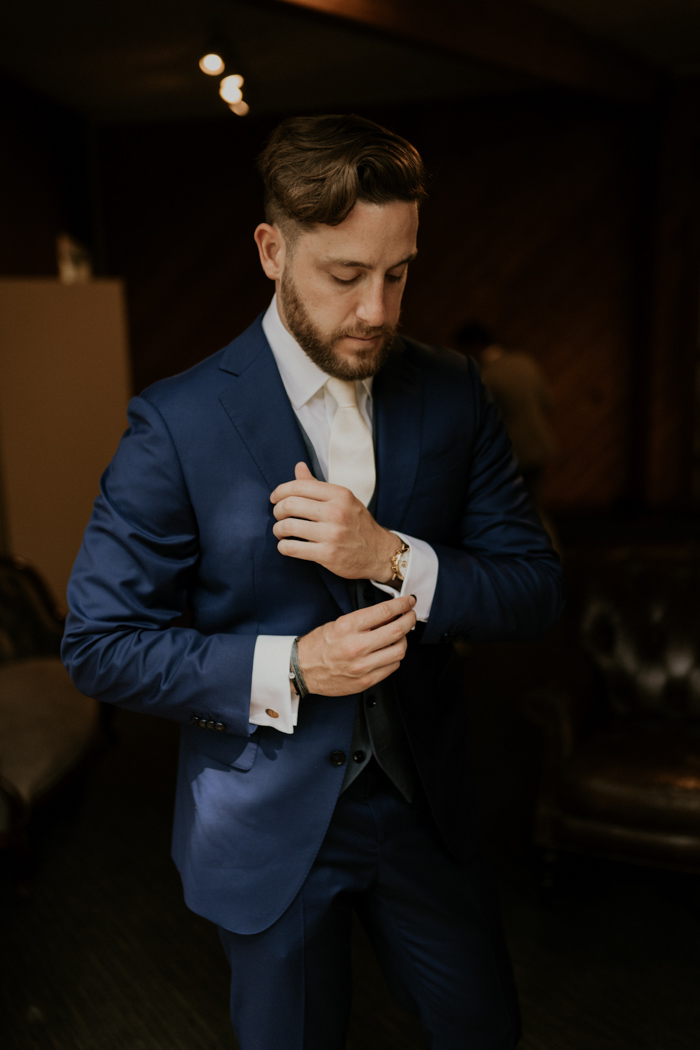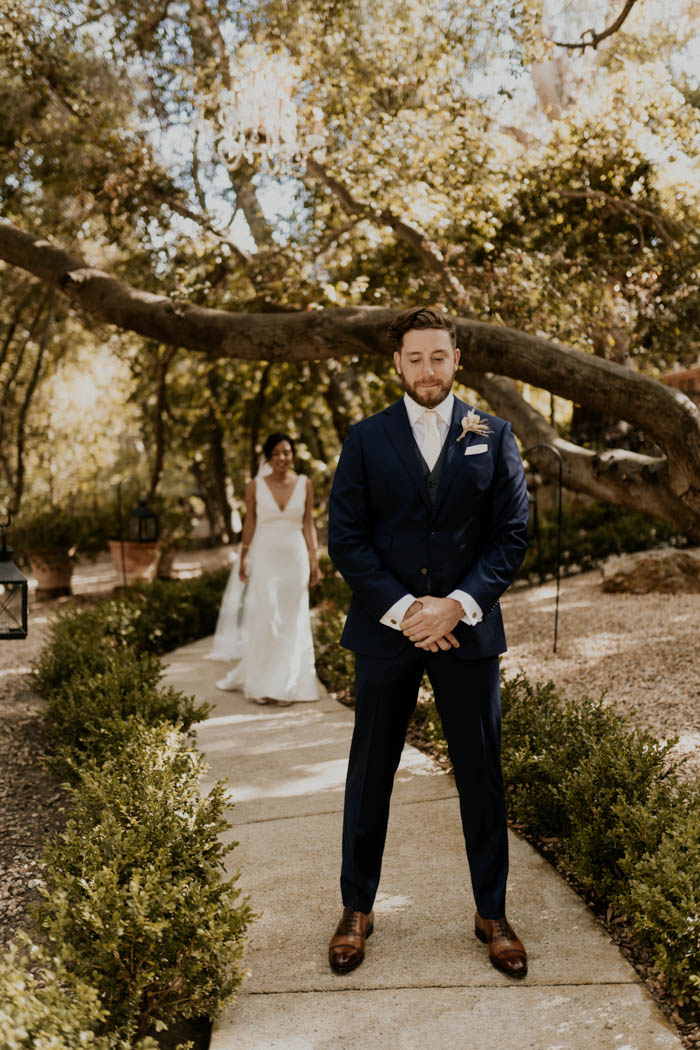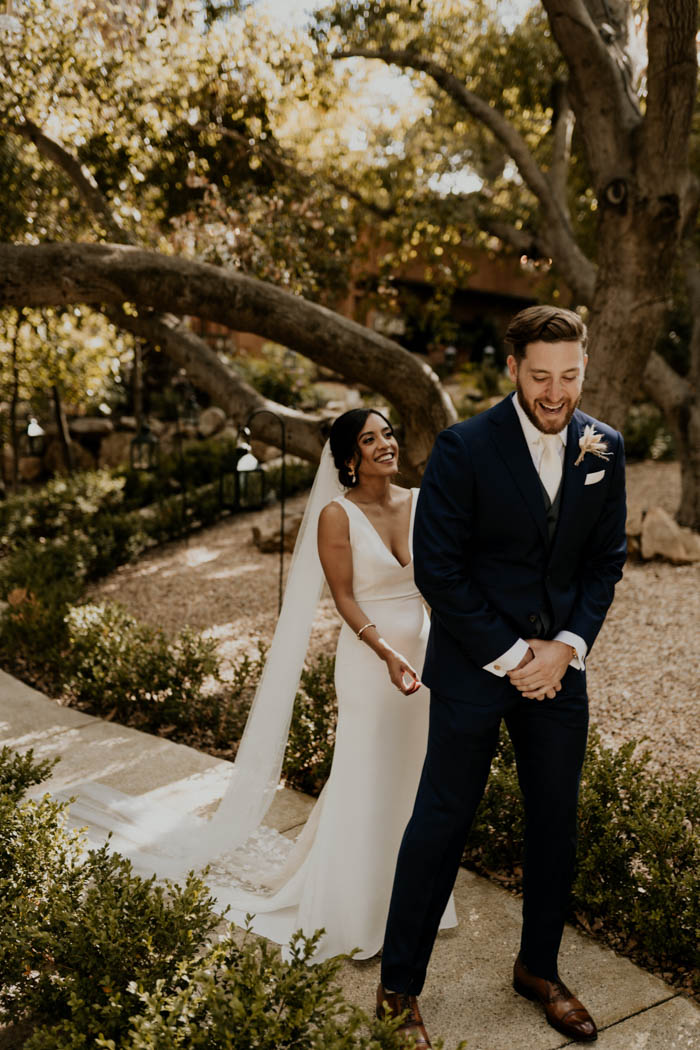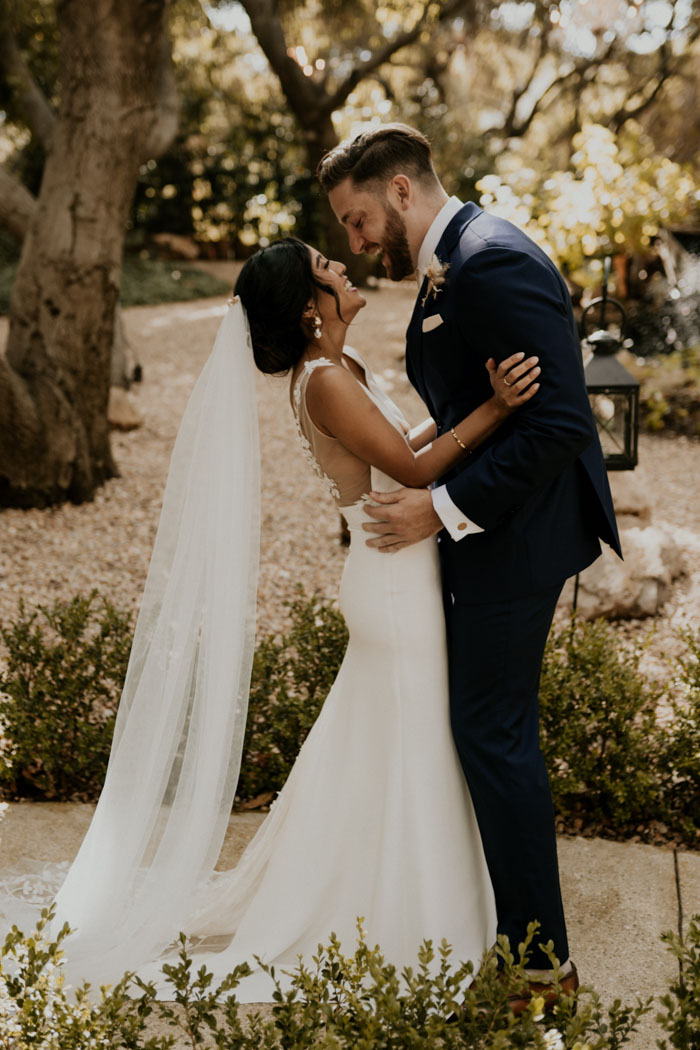 A Toast To Lasting Family Traditions 
Weddings are a wonderful blur of photos, 30-second conversations, and packed dance floors. While many of our favorite moments were random and unplanned, the one that stands out most was orchestrated by our officiant. To provide a bit of history, Tyler's family has a family toast. It's a long and confusing toast, but it's a badge of honor amongst his friends if they can remember even some of it. Remembering every word of the toast is also a prerequisite for any bride joining the Dornenburg family. Knowing that we were planning to hand out champagne prior to the wedding and also knowing how important this toast was to our friend group, our officiant Jeff ended our ceremony by leading the wedding in the toast. Looking out over the audience, you could see the prideful joy of our friends and family who knew every word, champagne glasses held high.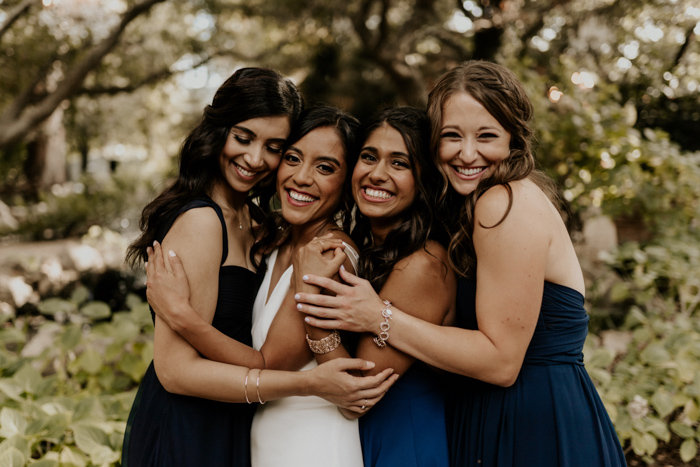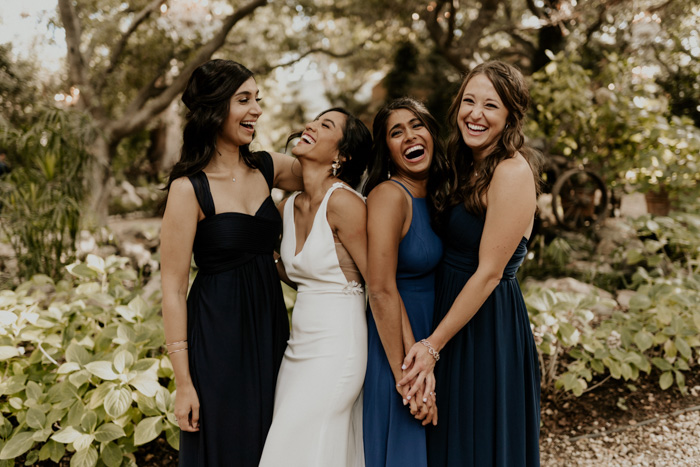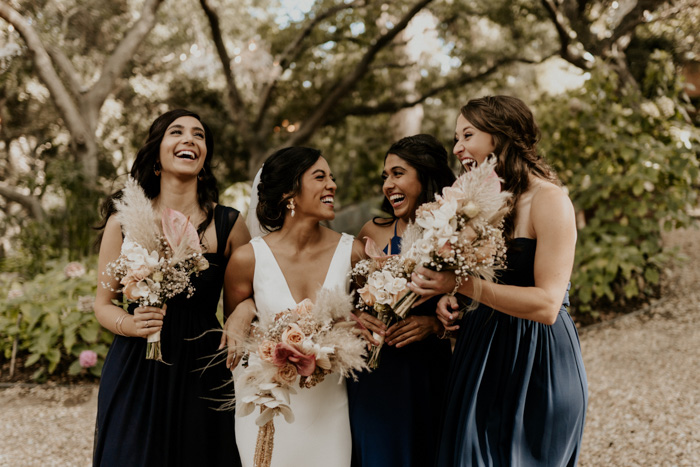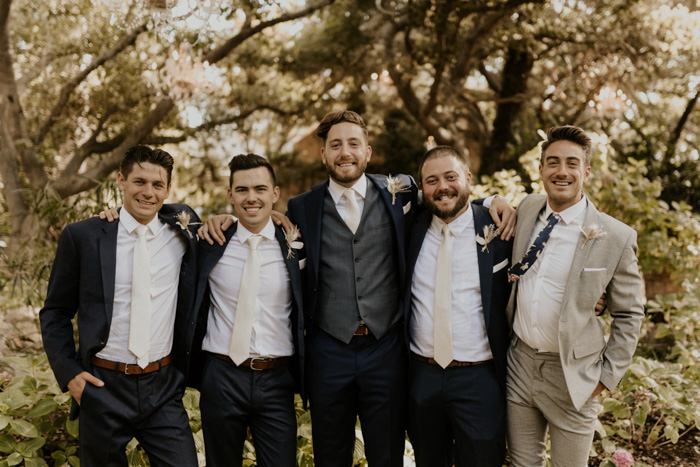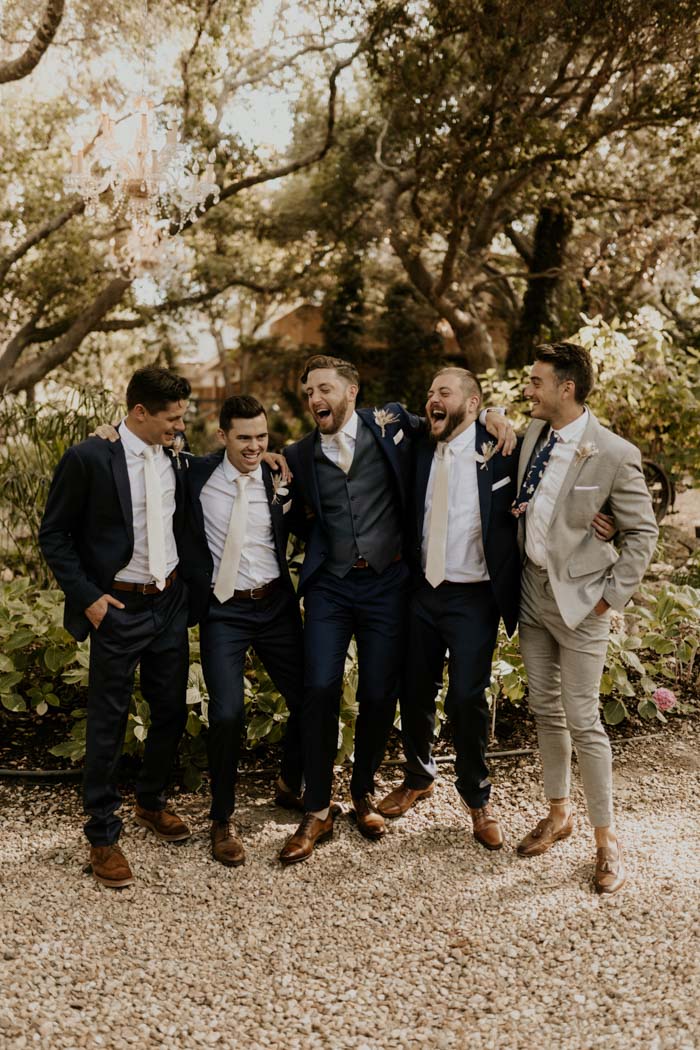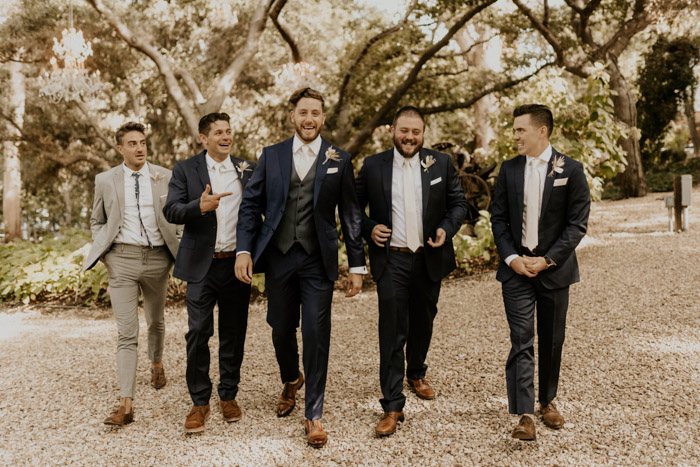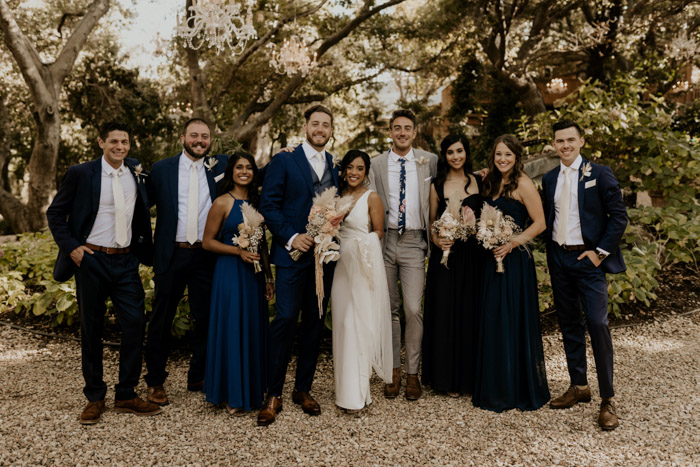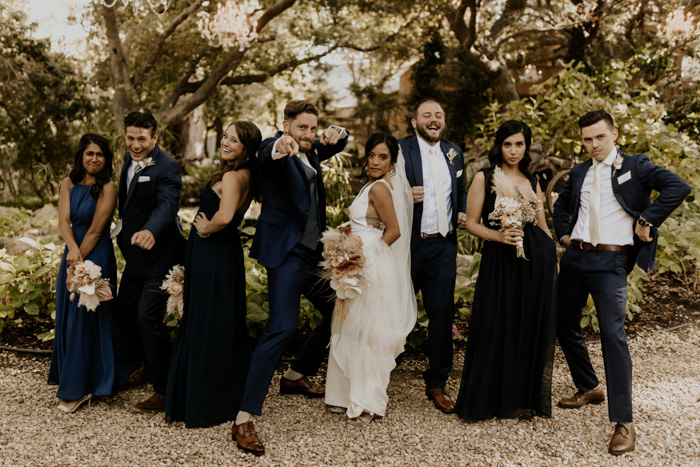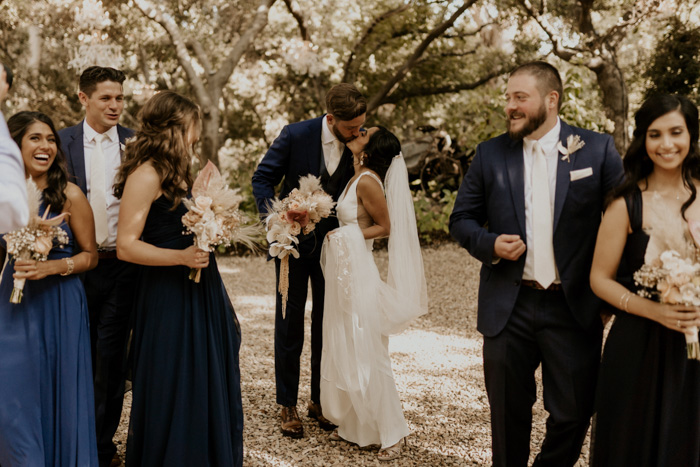 Why A Calamigos Ranch Wedding?
We had a bit of a deja vu moment when we visited Calamigos Ranch for our venue tour appointment. Having met in Los Angeles, we visited The Malibu Cafe often—it was always a place to celebrate special occasions with family and friends. When we realized that the Cafe was on the same site as Calamigos' Oak Room, we knew it was the right place for us.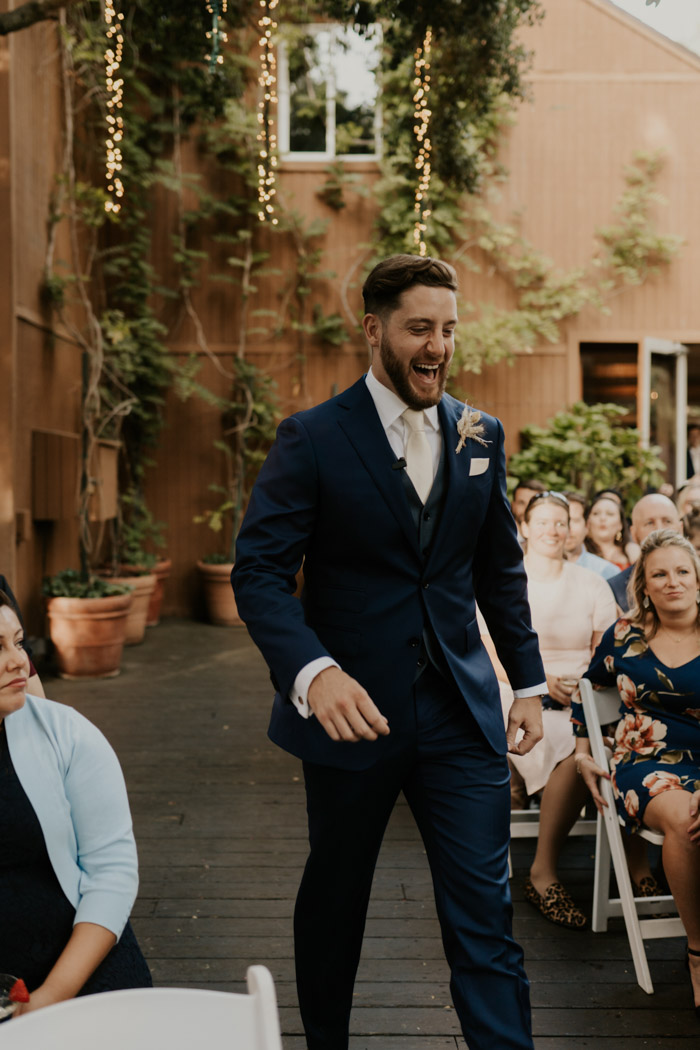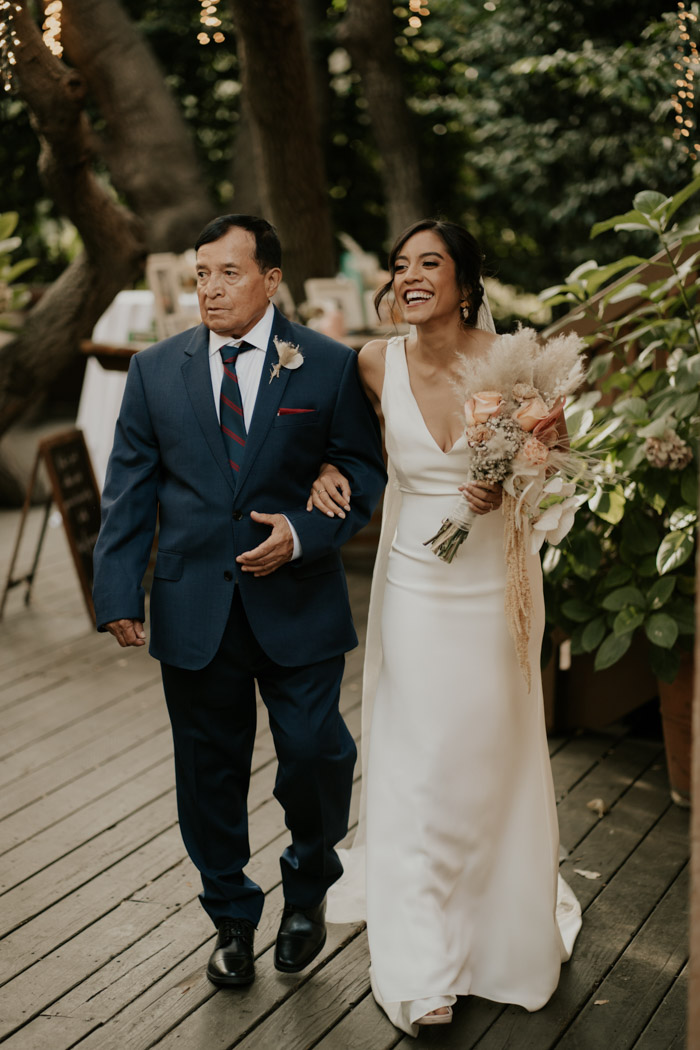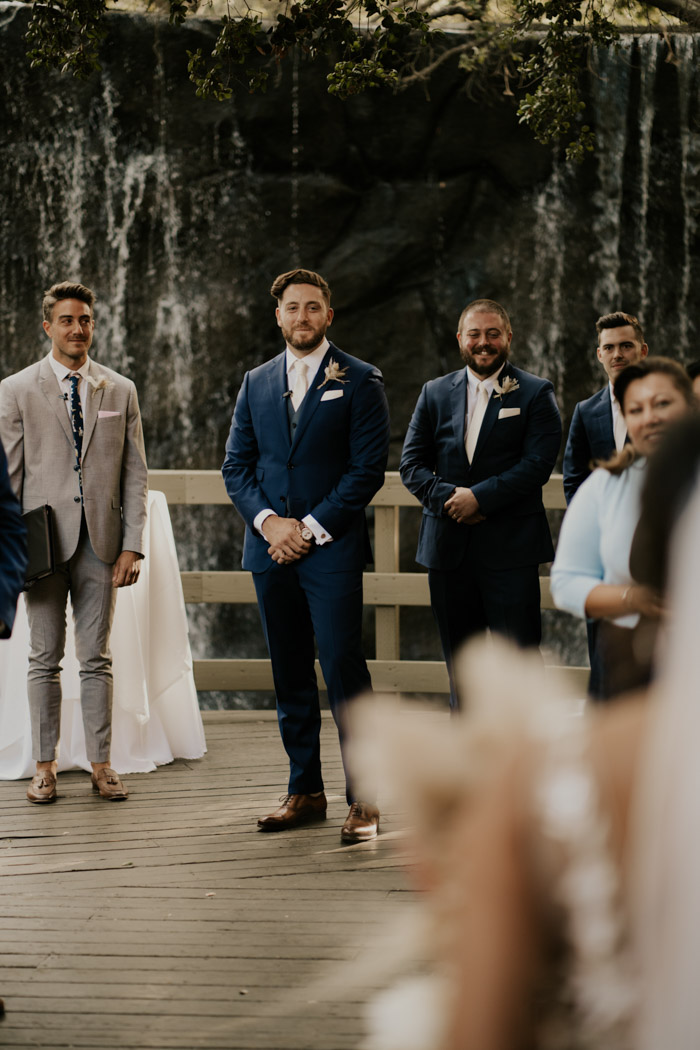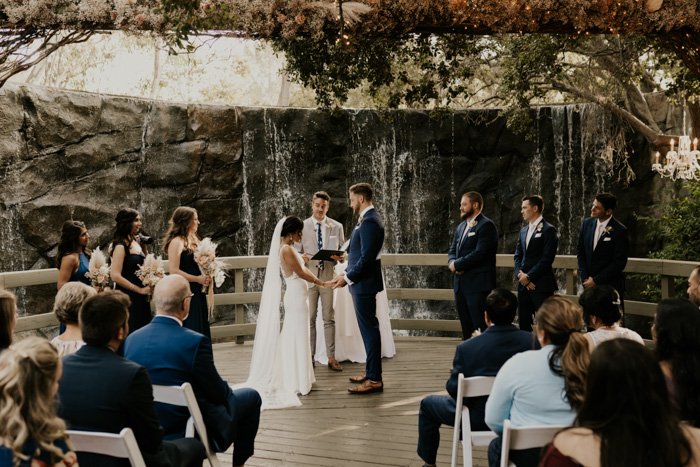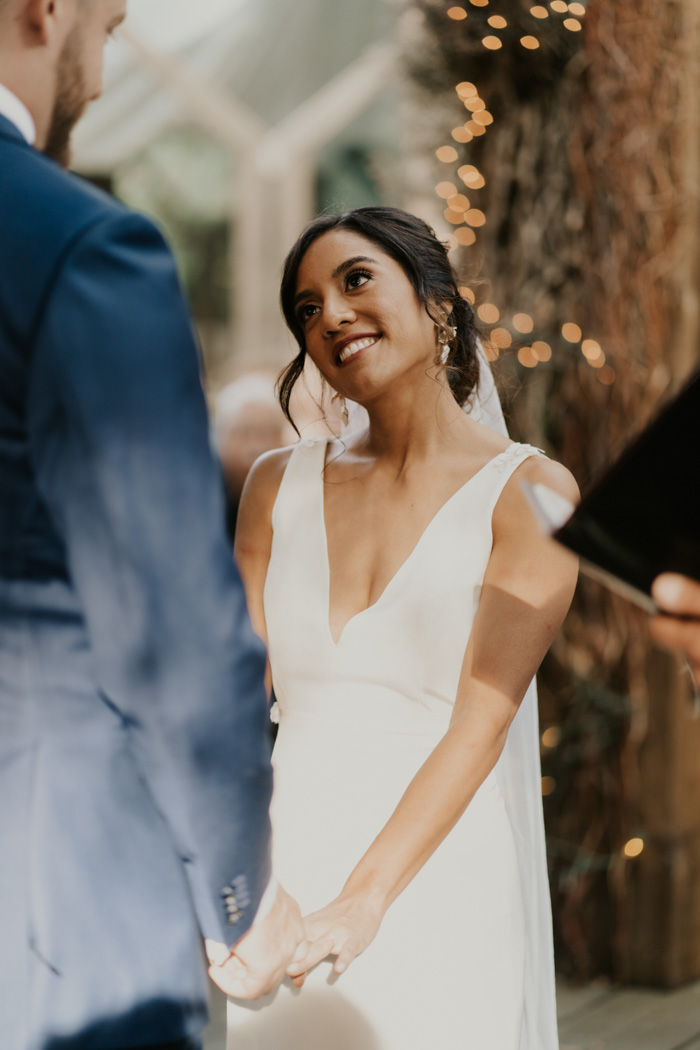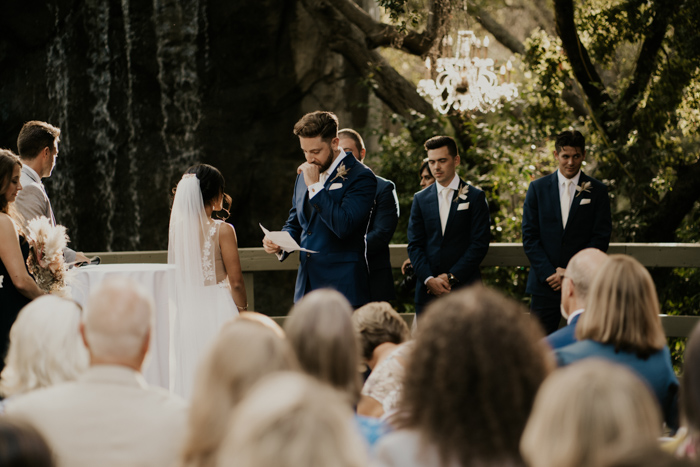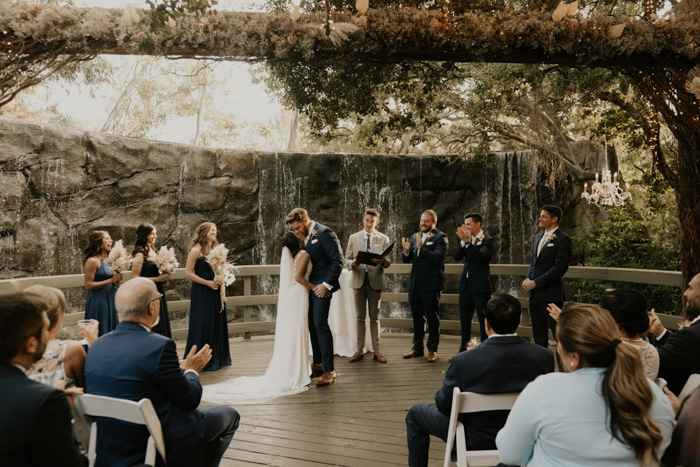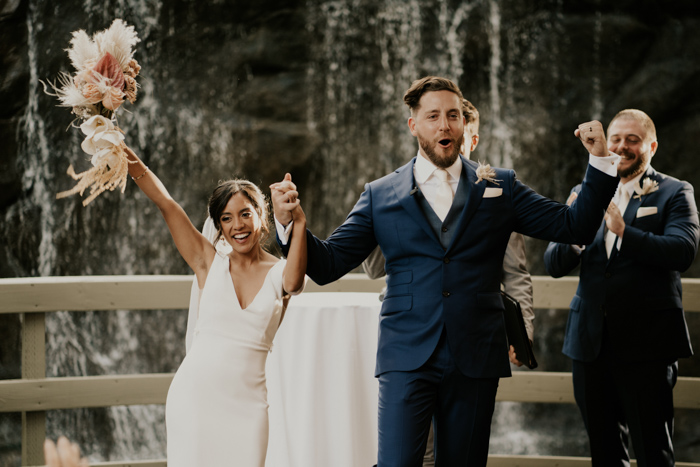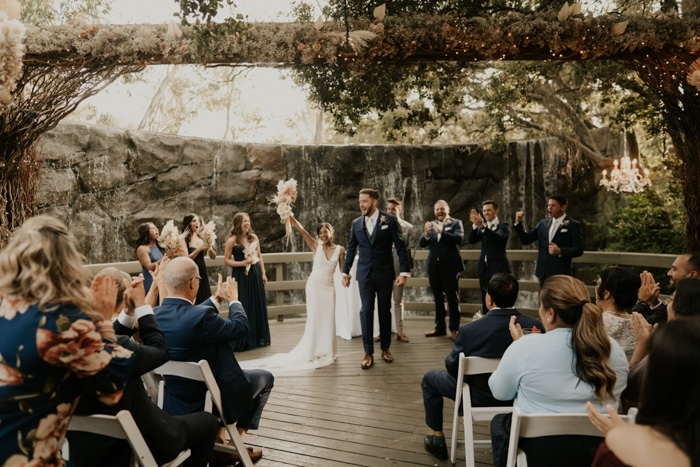 The Key to Enjoying Your Wedding Day 
Be in the moment. You're going to be pulled into so many different directions on your special day and you'll likely forget to take a breather and celebrate the moment with your partner. Make sure to take some time for yourselves and rejoice in the special day.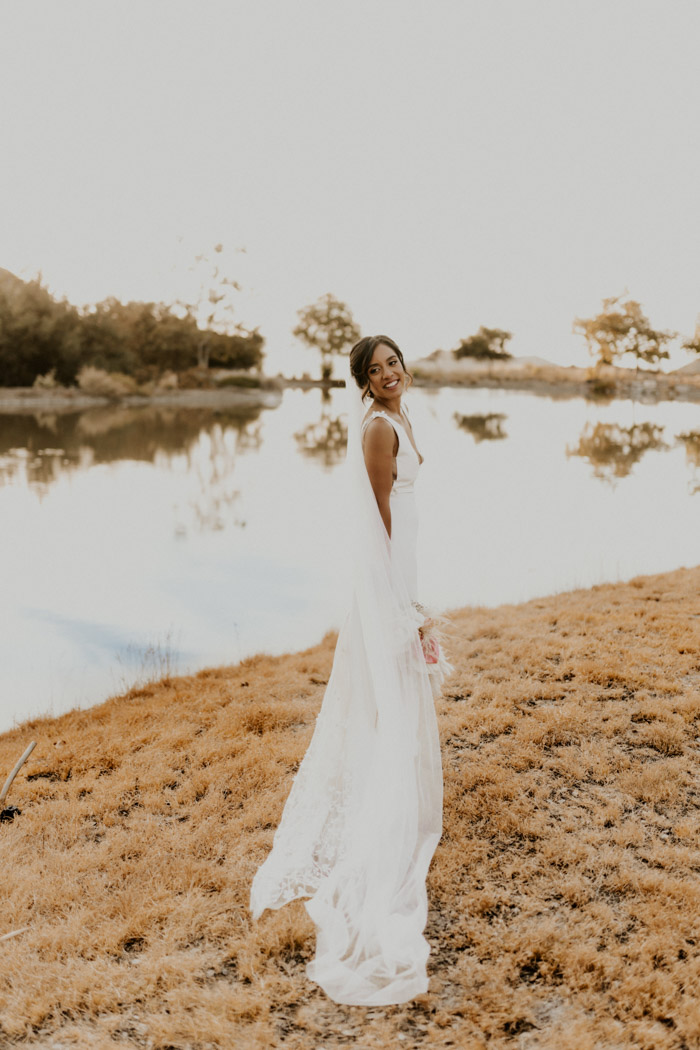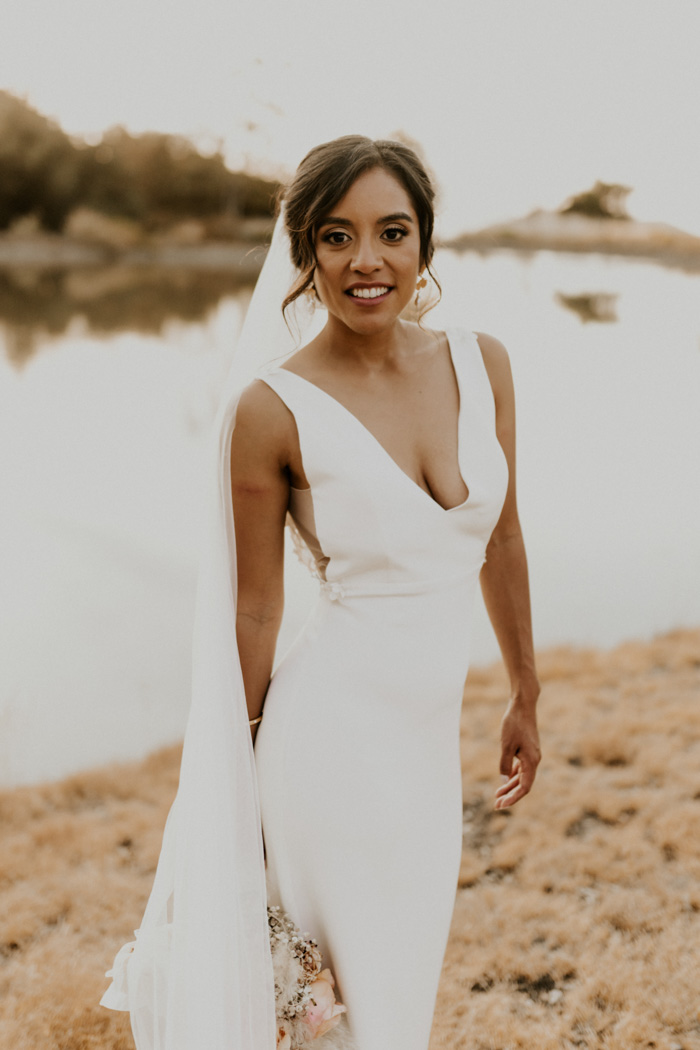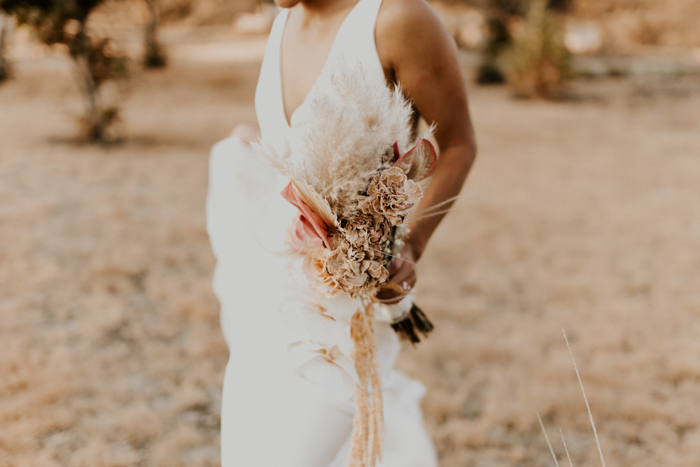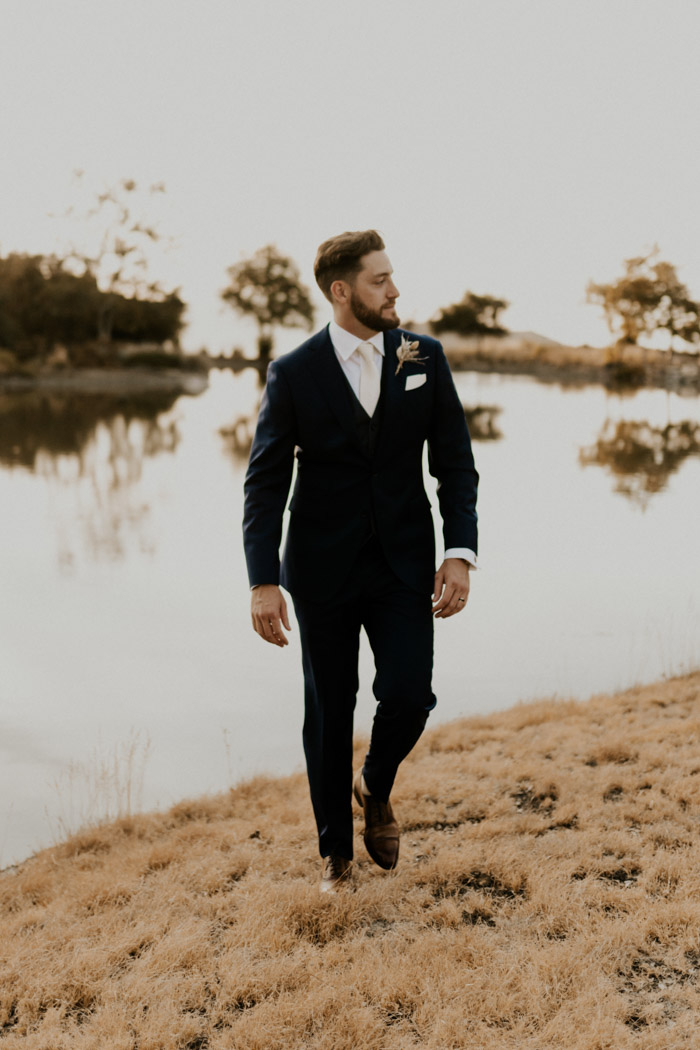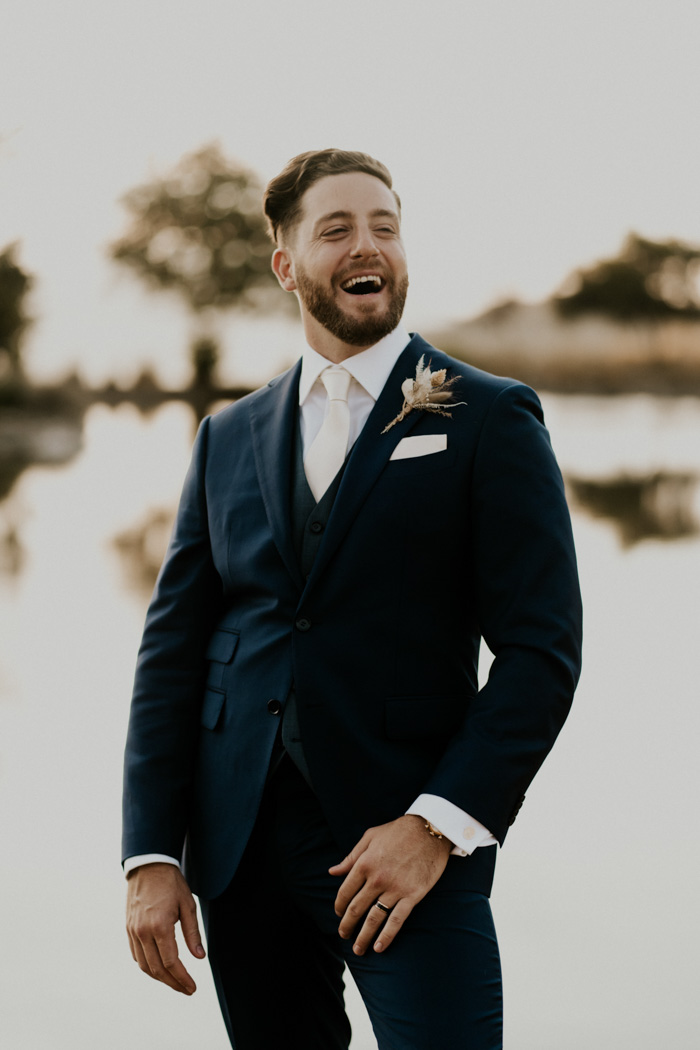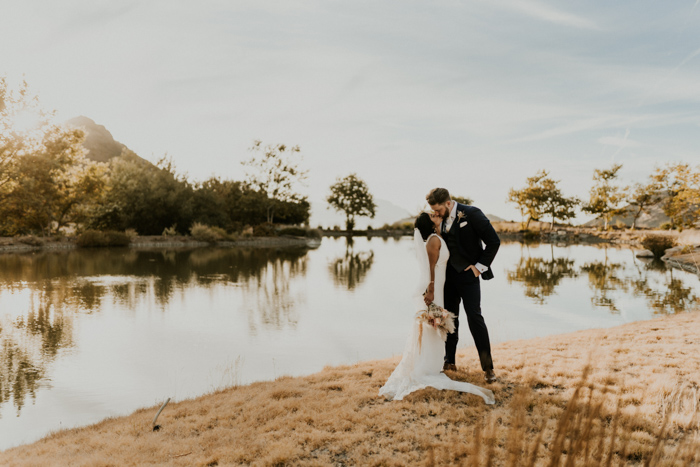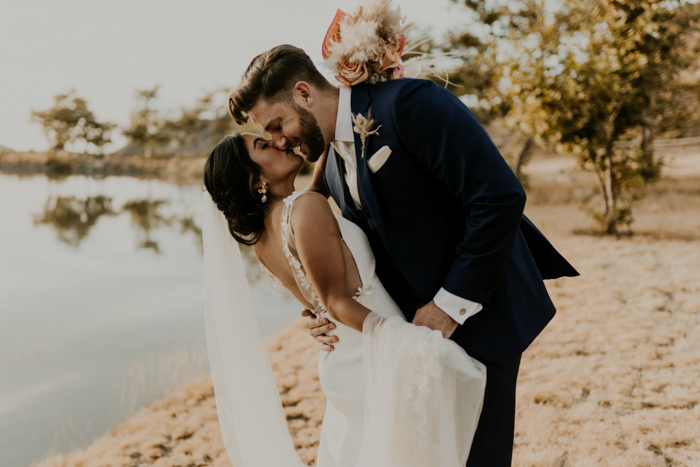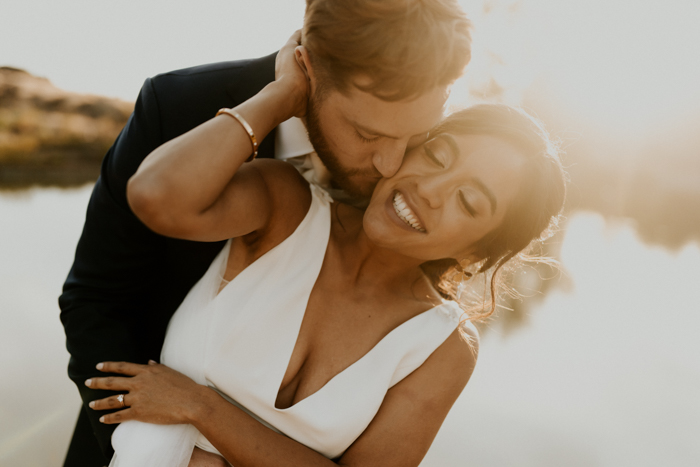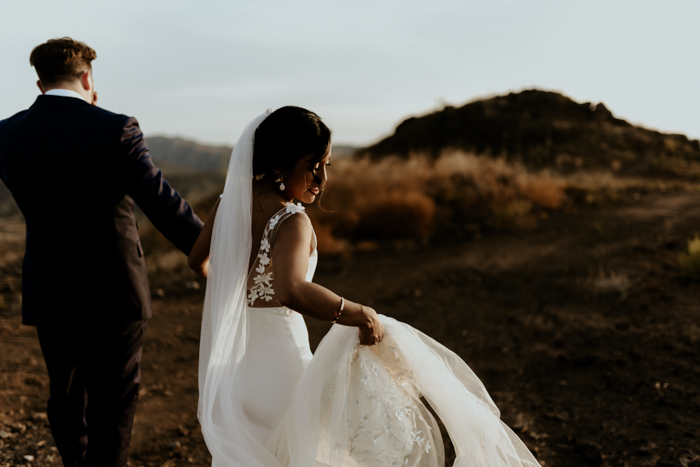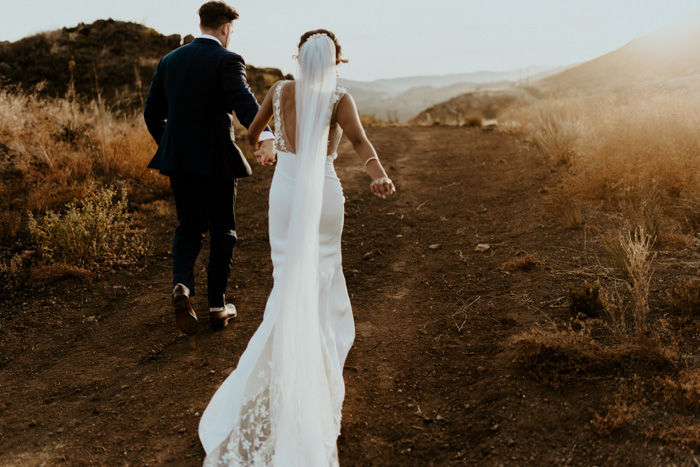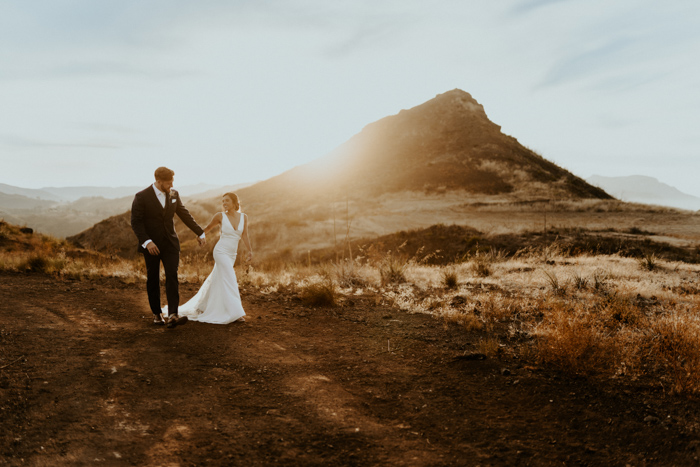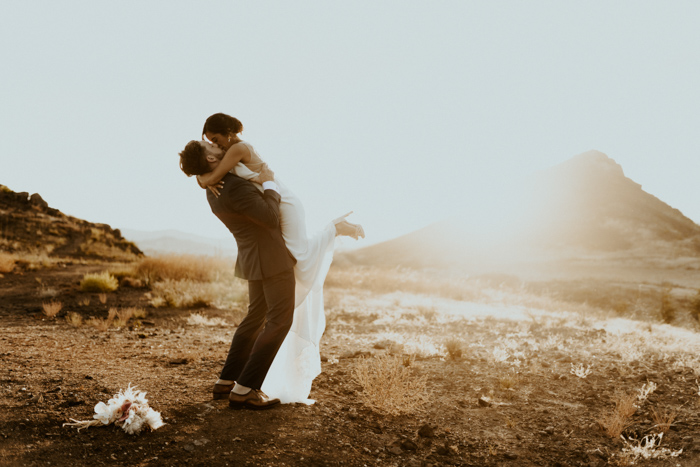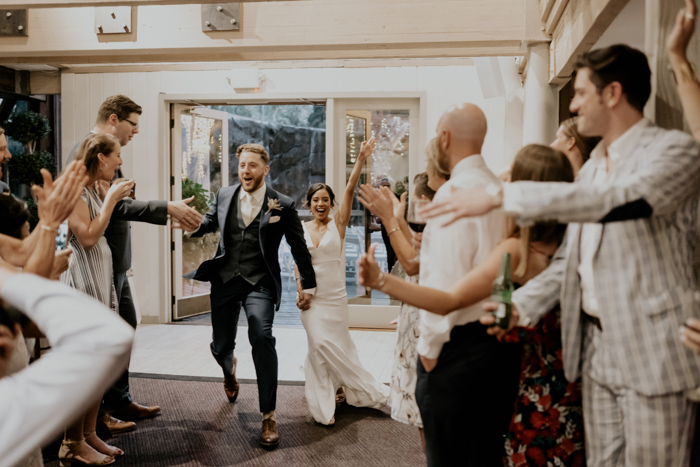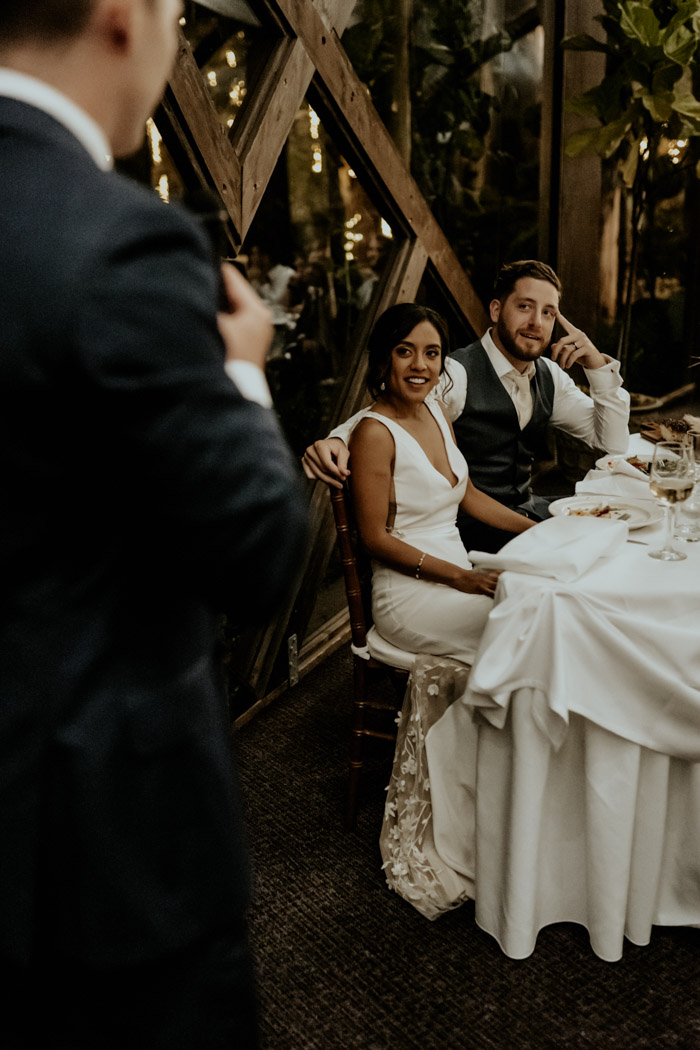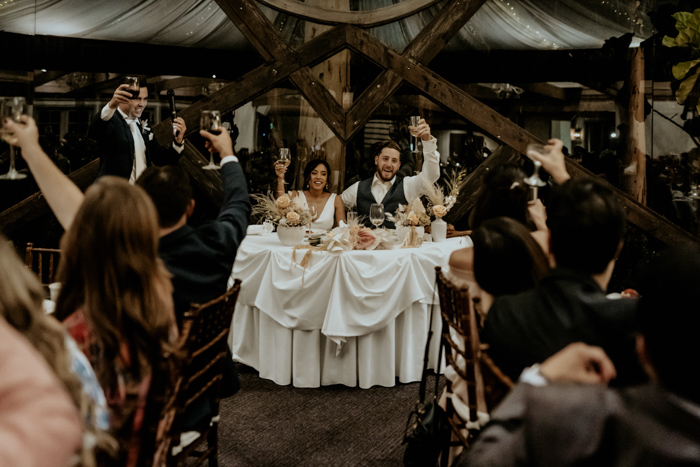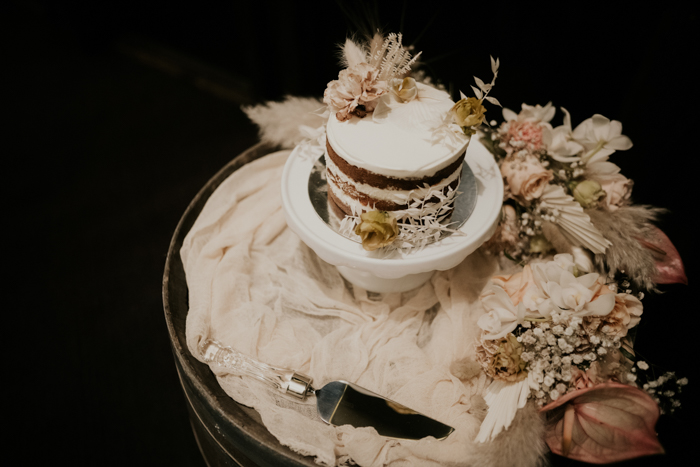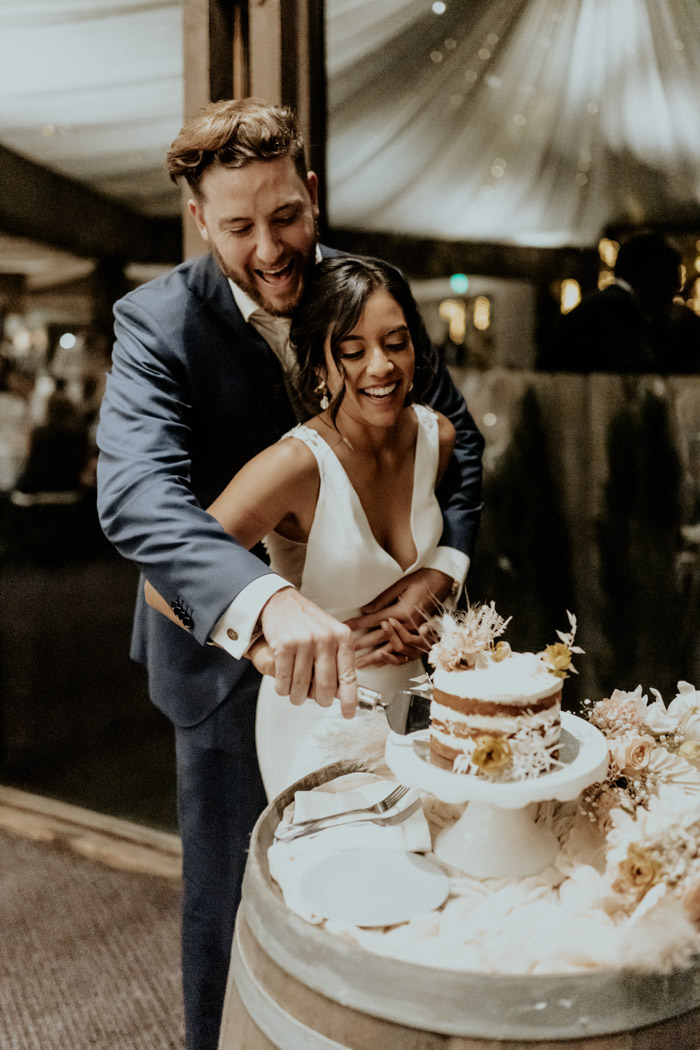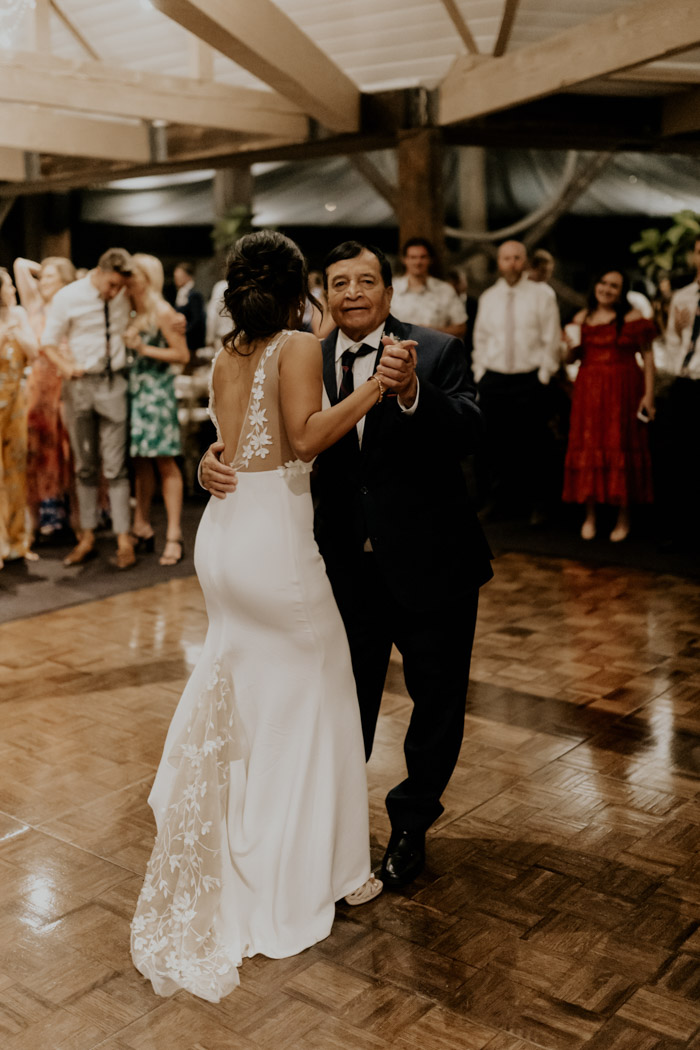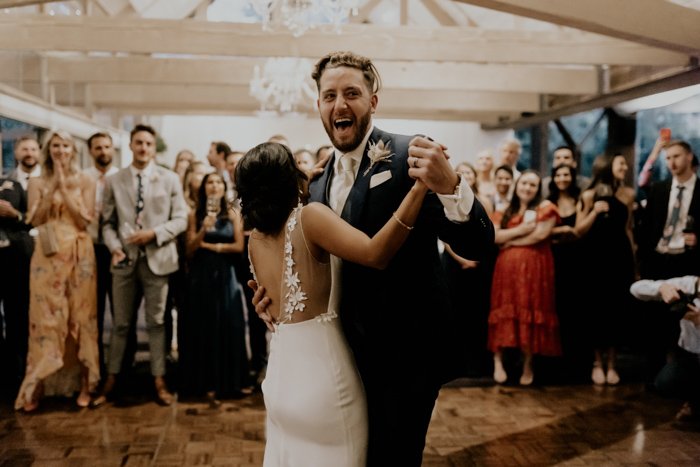 Congratulations to Kim and Ty, and big thanks to Junebug member Safeena Noah Photography for capturing both the small and large-scaled details that made this modern Calamigos Ranch wedding unique. Click here, to check out more of her work. 
If you're feeling inspired to discover one-of-a-kind wedding ideas, look no further. You won't want to miss our guide to planning a unique wedding, full of tips sure to set your wedding apart. 
The post Unique And Modern Calamigos Ranch Wedding appeared first on .