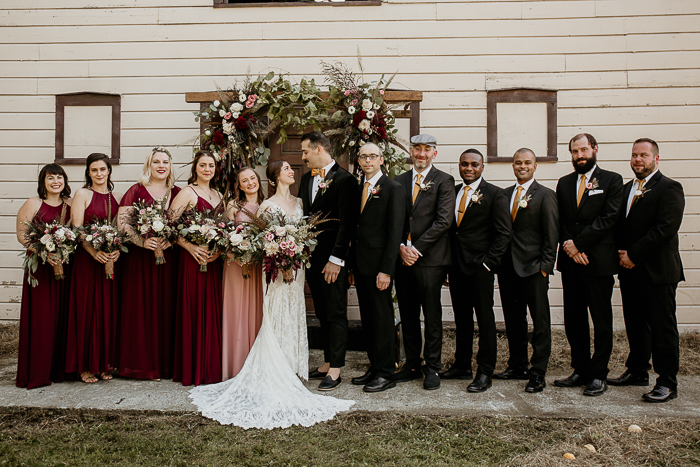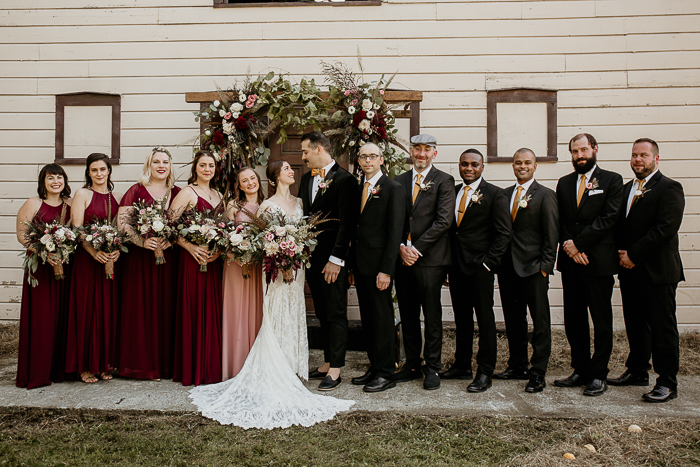 It may only be the end of August but we are ready for spooky season. Luckily, we've got Nicole and Kellin's elegant, eclectic Catskills barn wedding to give us all the Halloween vibes. After choosing to use Kellin's family barn–which is also used for an annual Halloween celebration complete with scary movies and pumpkin carving–they began the renovation process where they found antique pieces of furniture that they incorporated into their special day. They opted out of table numbers and chose smaller antique items like old telephones, books, and even skulls for their "head table." Oh, and did we mention that they arrived at their ceremony by boat? Talk about an unforgettable entrance.
Though most of the wedding was DIY, we're so glad that Junebug member Par La Mer Photography was there to capture the essence of this unique day. Here's what she had to say about the day:
"Nicole & Kellin are a very artistic, detailed oriented couple. They designed their tablescapes with vintage and antique items that they sourced from Kellin's family estate. Kellin's family owns the local marina, so they planned their first look at a location where they could then take a ride over to the marina in their boat for portraits. Kellin's mother passed unexpectedly almost two months before their wedding. Her favorite color was orange, so they found ways to incorporate that color into their florals. It was a very beautiful and emotional wedding."
The Couple:
Nicole and Kellin
The Wedding:
Family Estate, Catskills, New York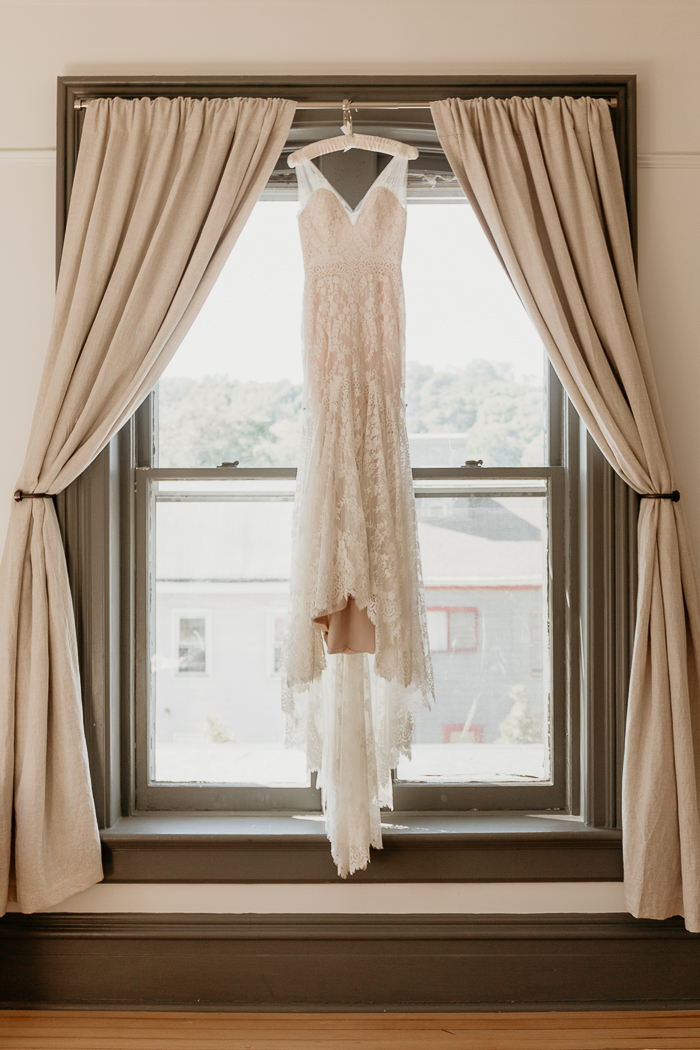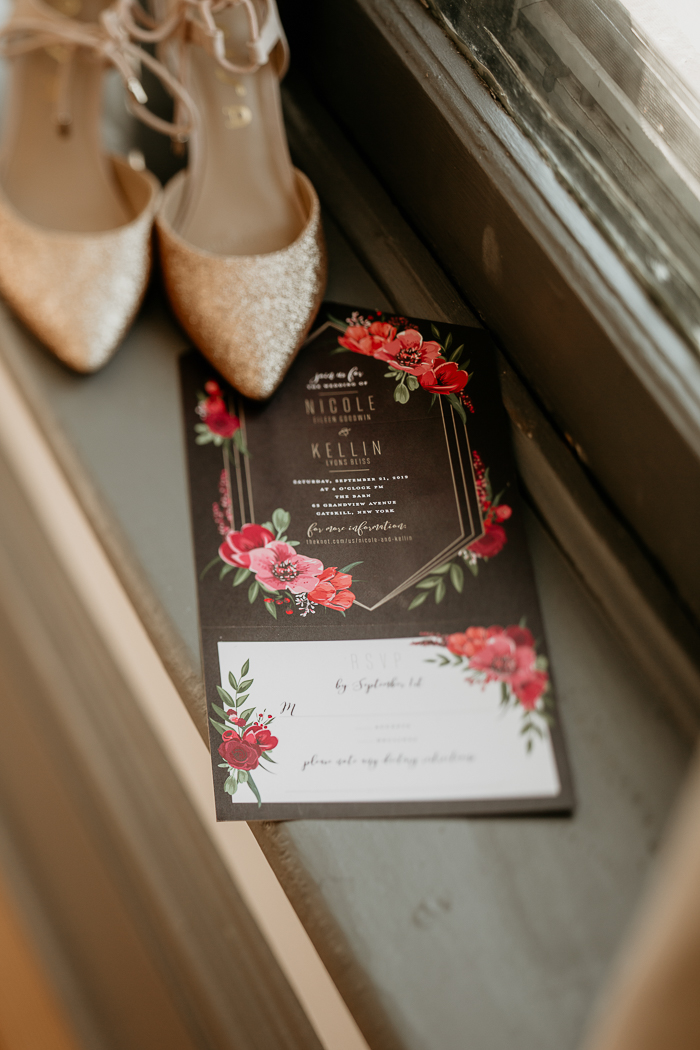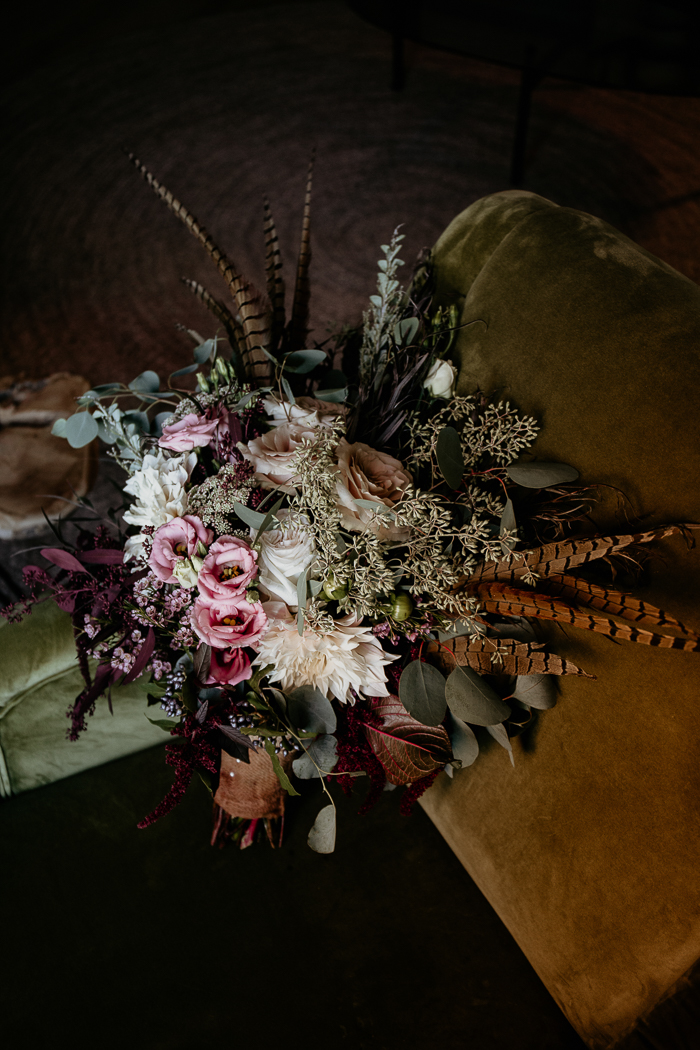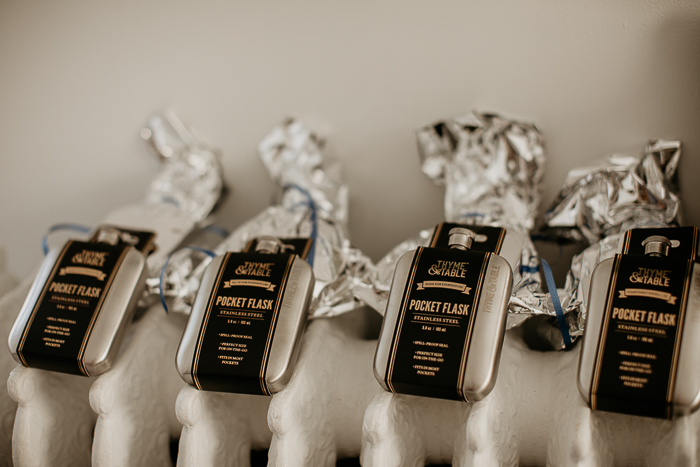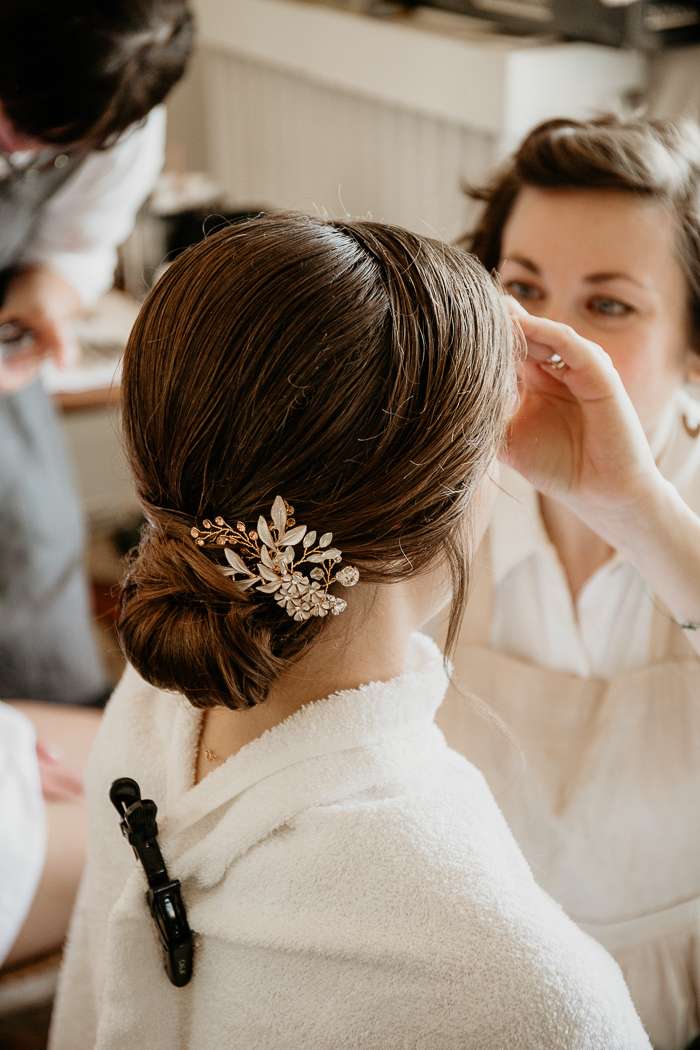 Shop similar hair combs: Bohemian Bridal Hair Comb ($42); Cultured Pearl and Crystal Blooming Floral Comb ($79.95); Floral Bridal Comb ($47.20)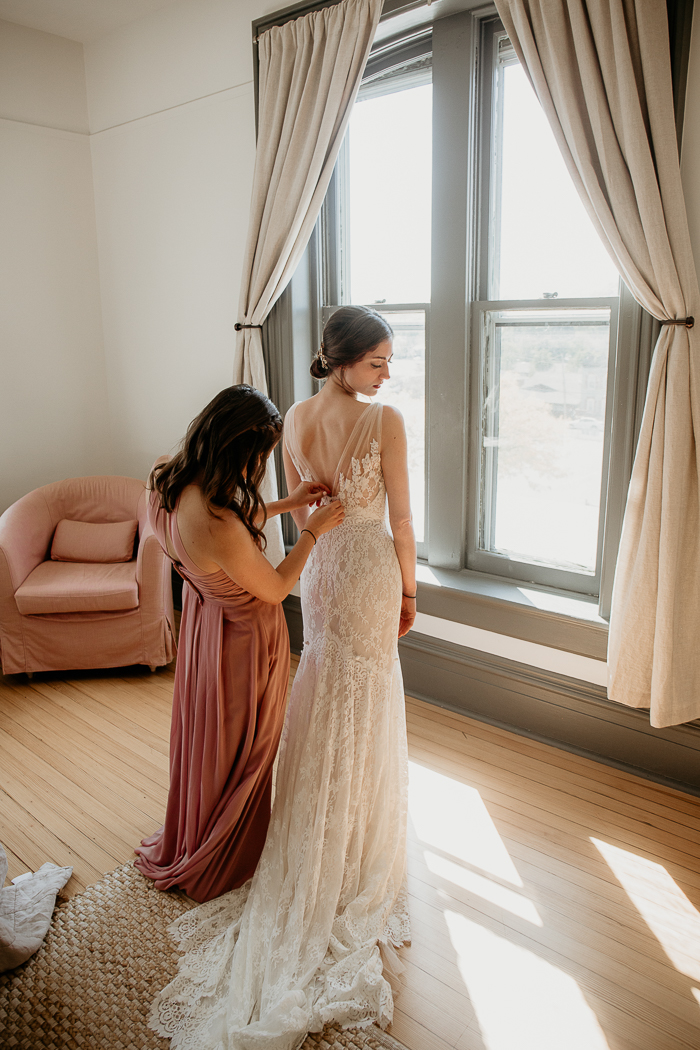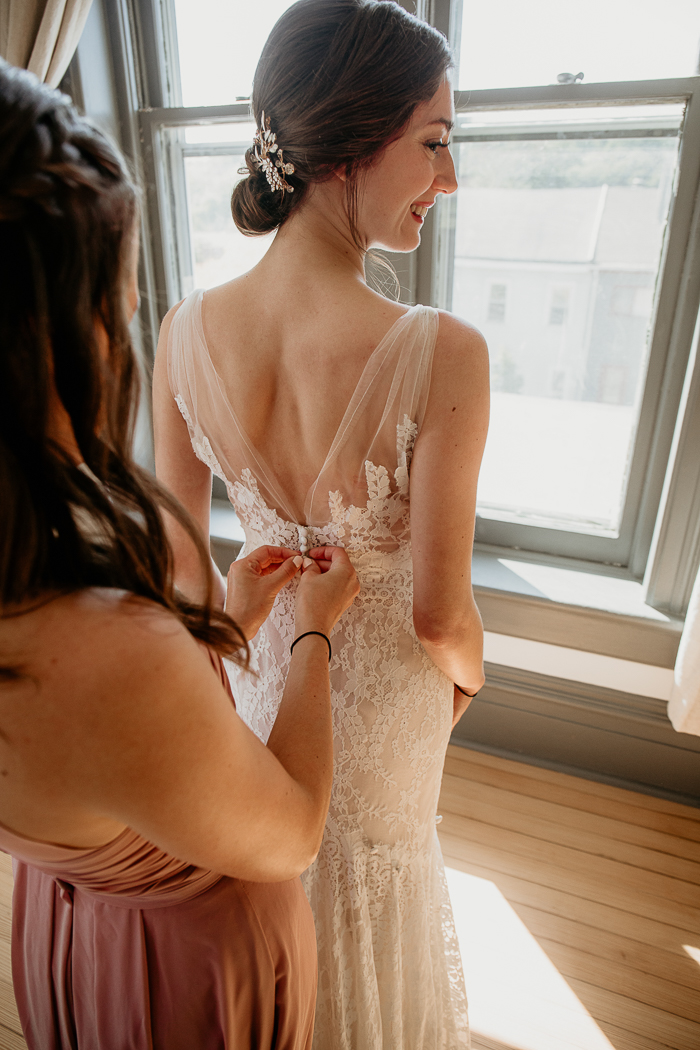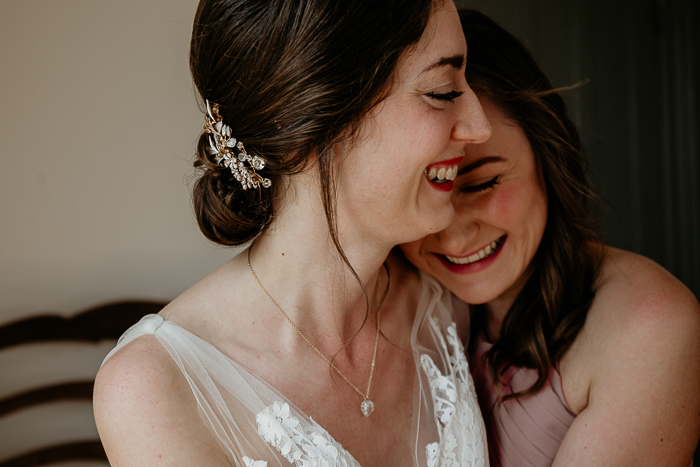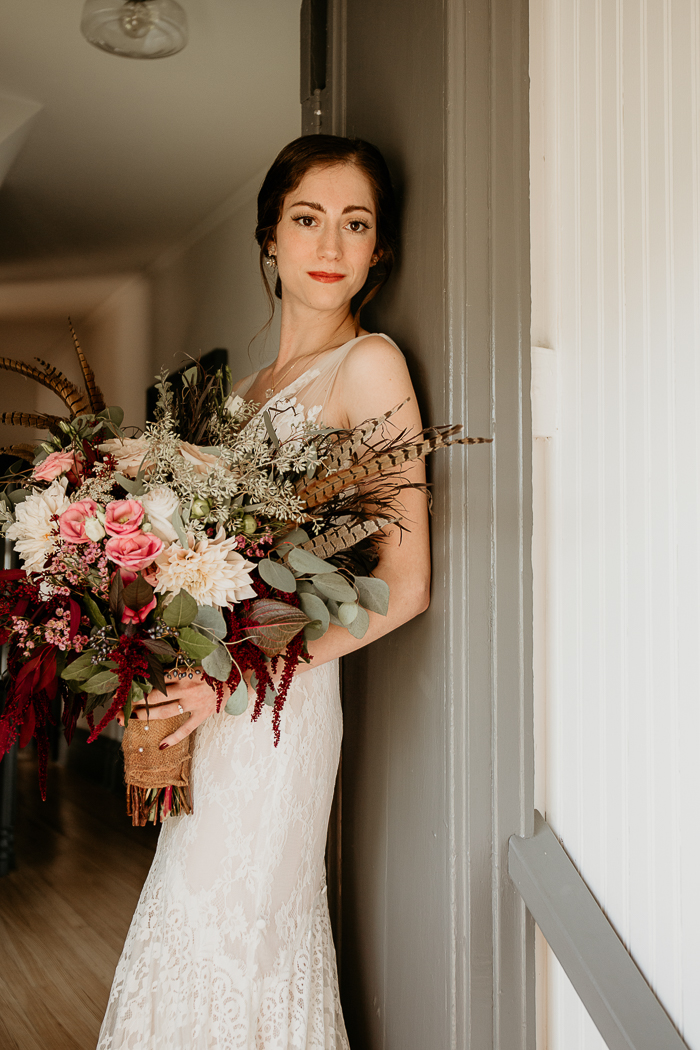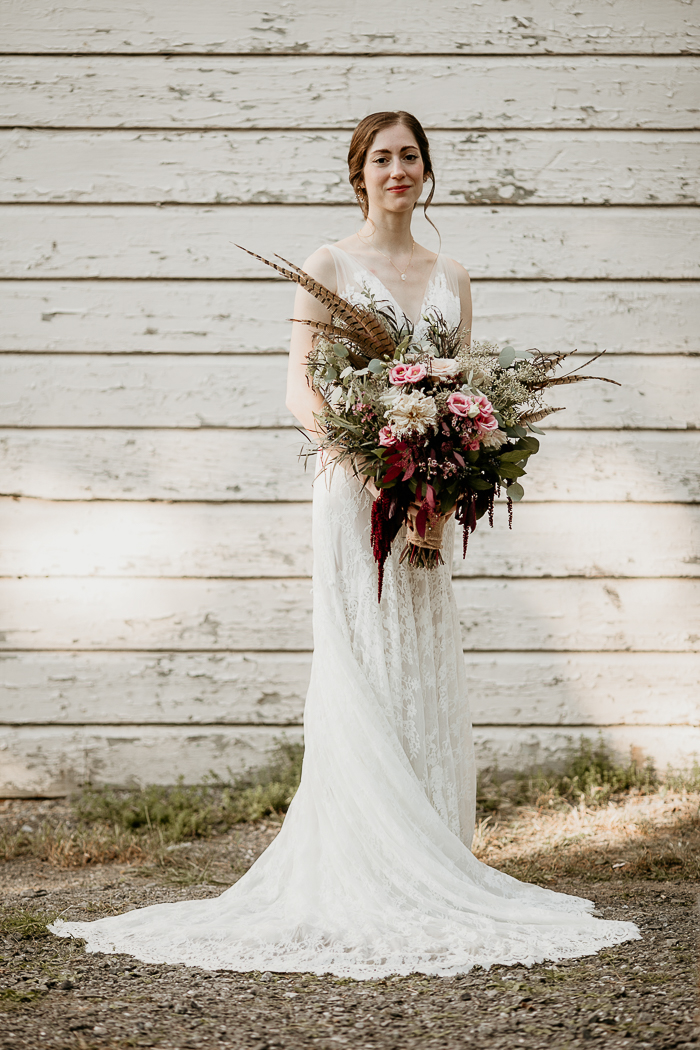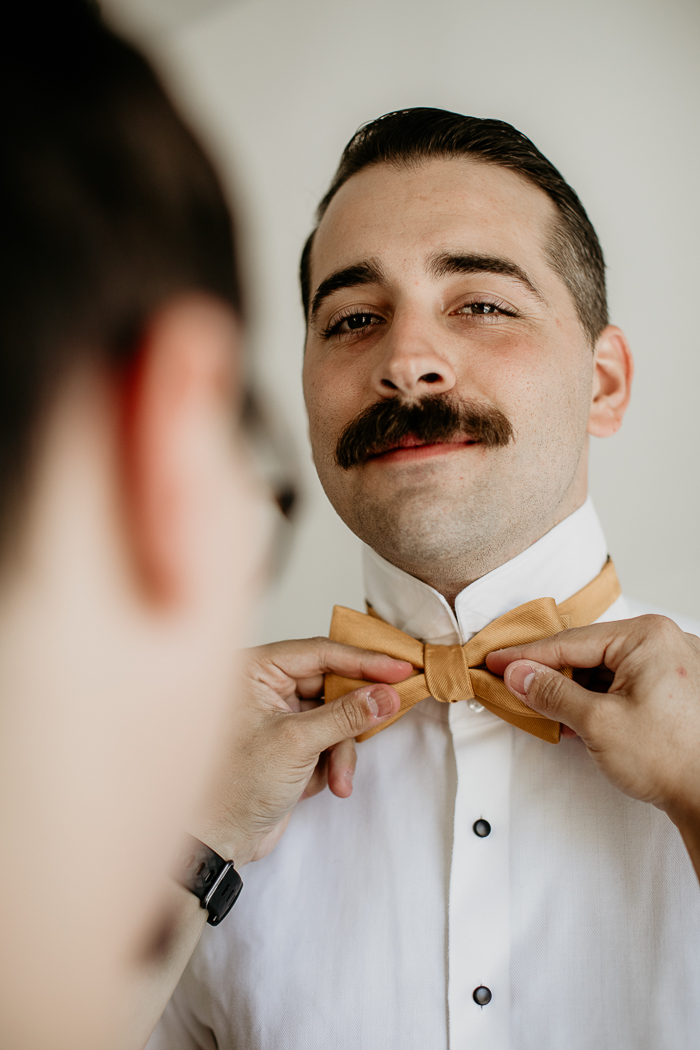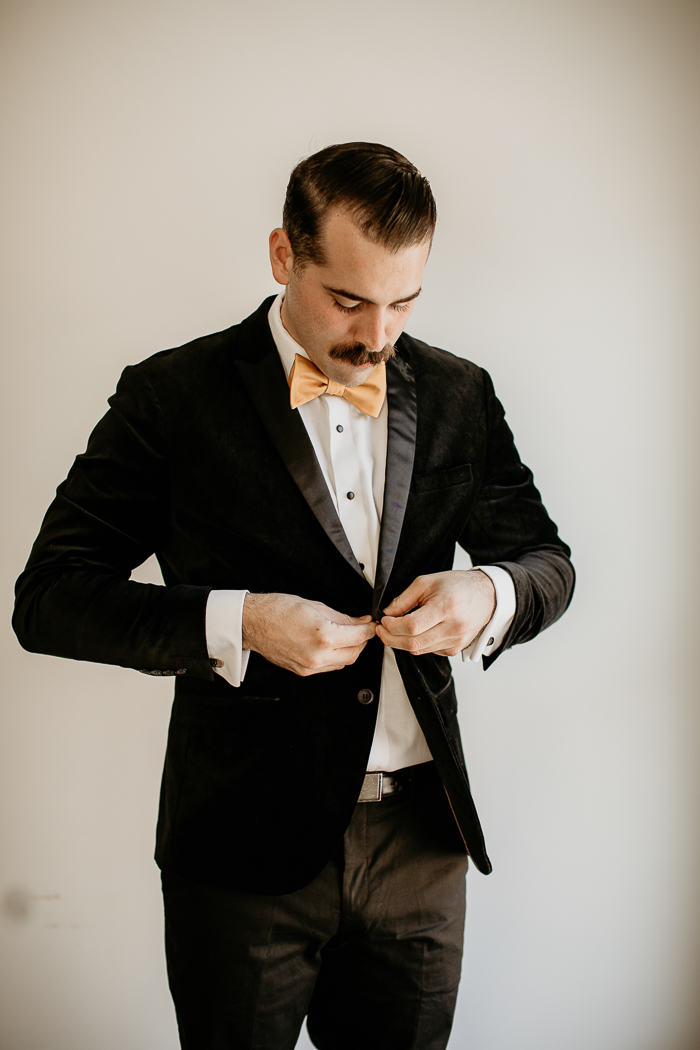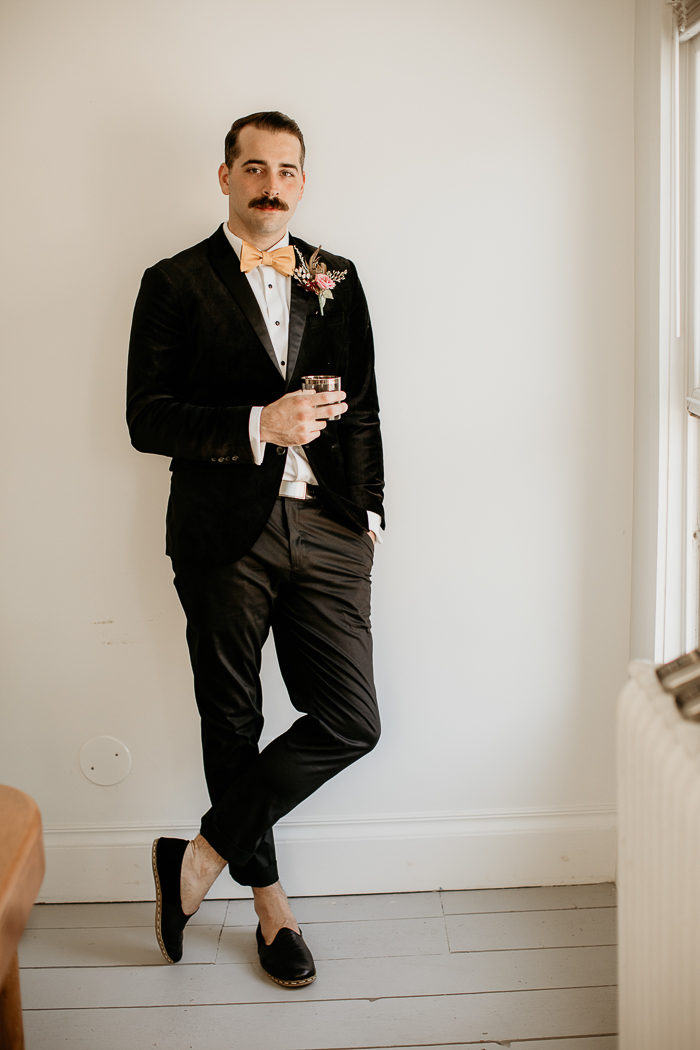 Why A Catskills Barn Wedding
Our venue was the backyard and barn at Kellin's parents' house. The barn has been in Kellin's family since his grandparents moved to Catskill in 1955, and Kellin's mother and uncles shared endless fond memories of playing there as children. For the past ten years, the barn has been home to Barnstorm – an annual party for family and friends that features a pumpkin carving contest, music, and scary movies. As one of our favorite places to bring people together, the barn was the most meaningful location we could have chosen for our wedding. Being able to spend time and money on cleaning and fixing up the barn instead of renting a venue meant that we were investing in a space that we would return to and use repeatedly.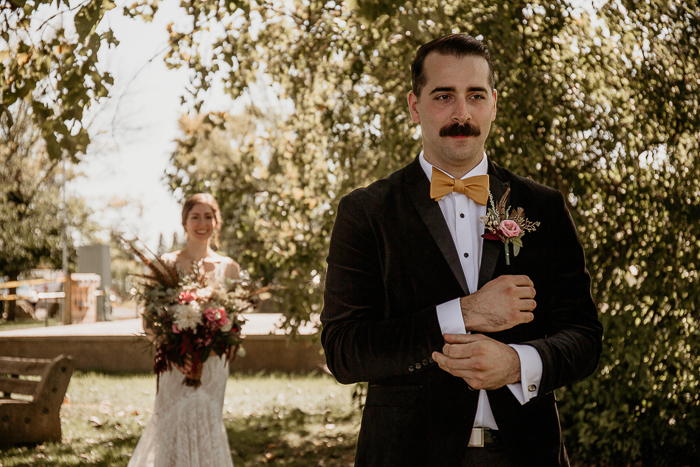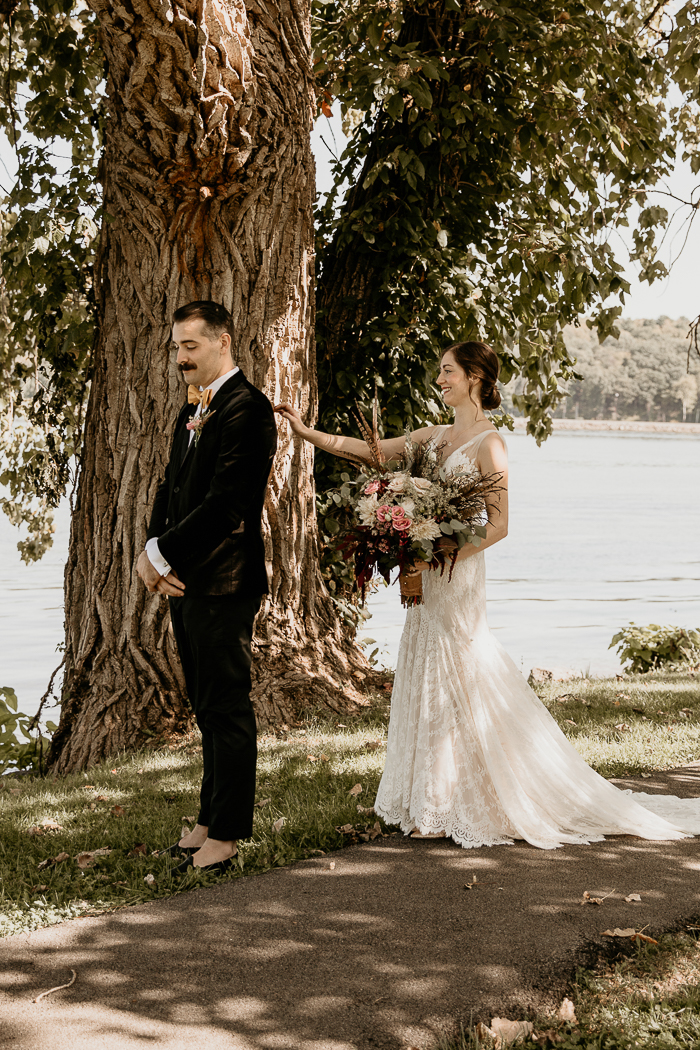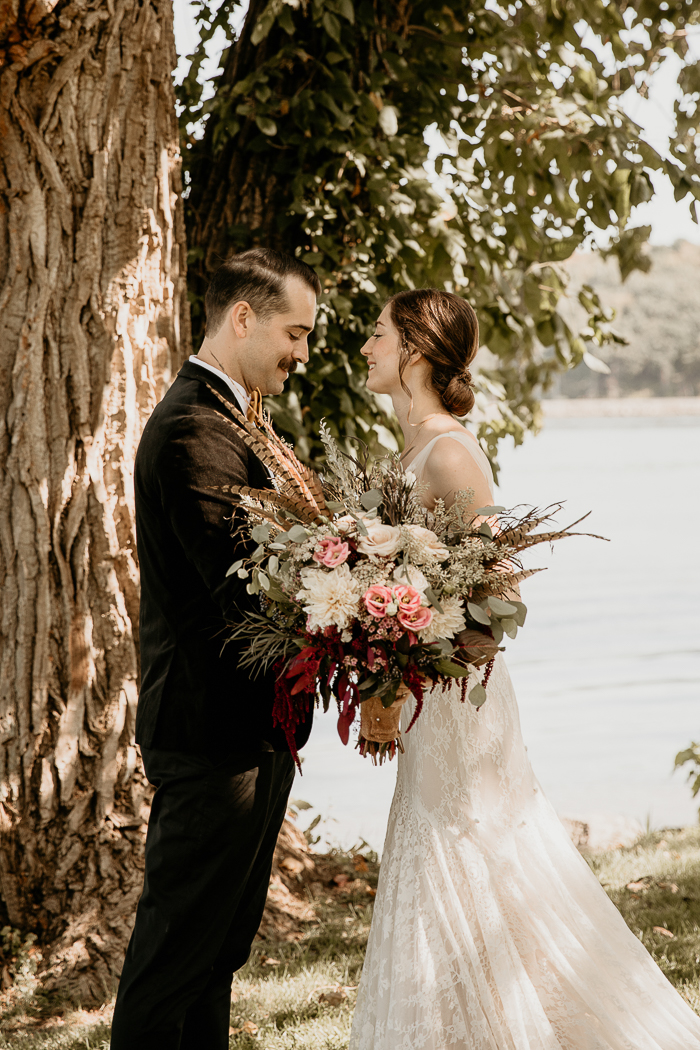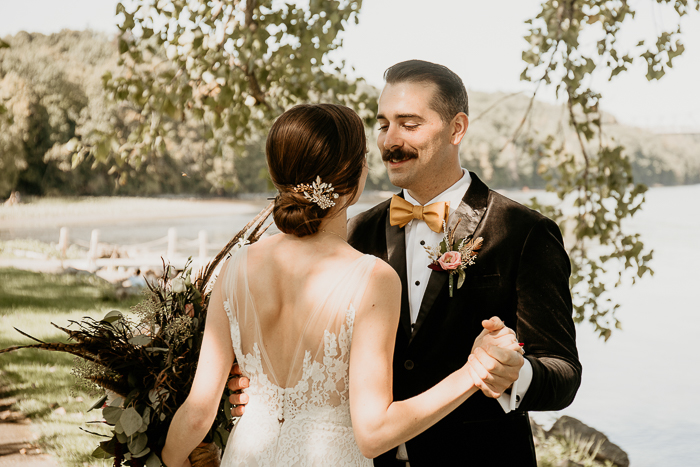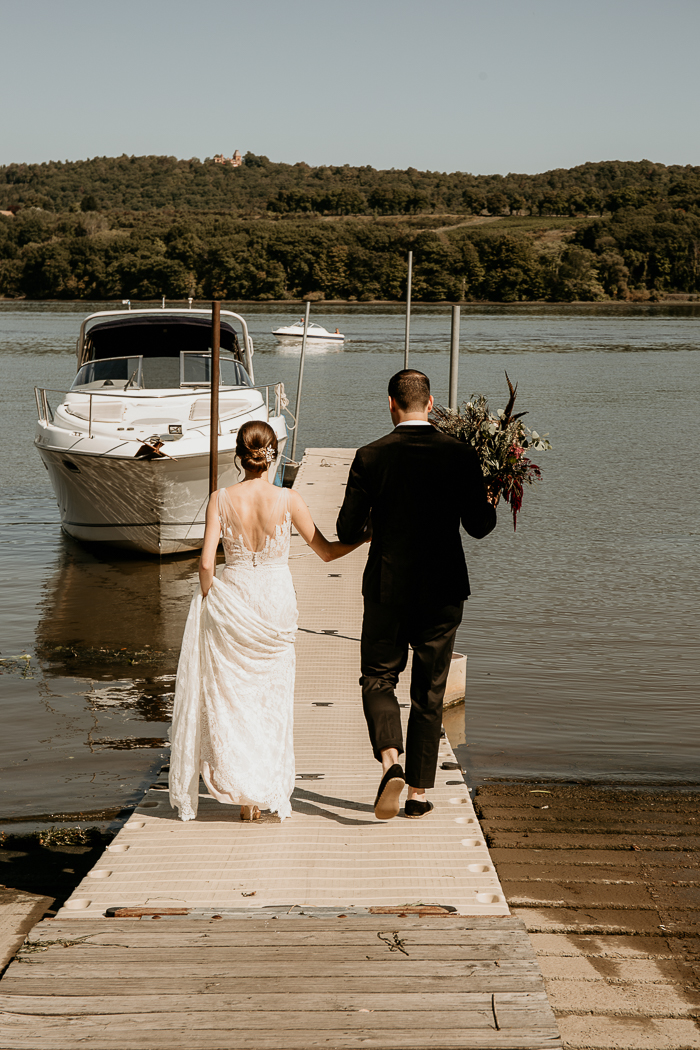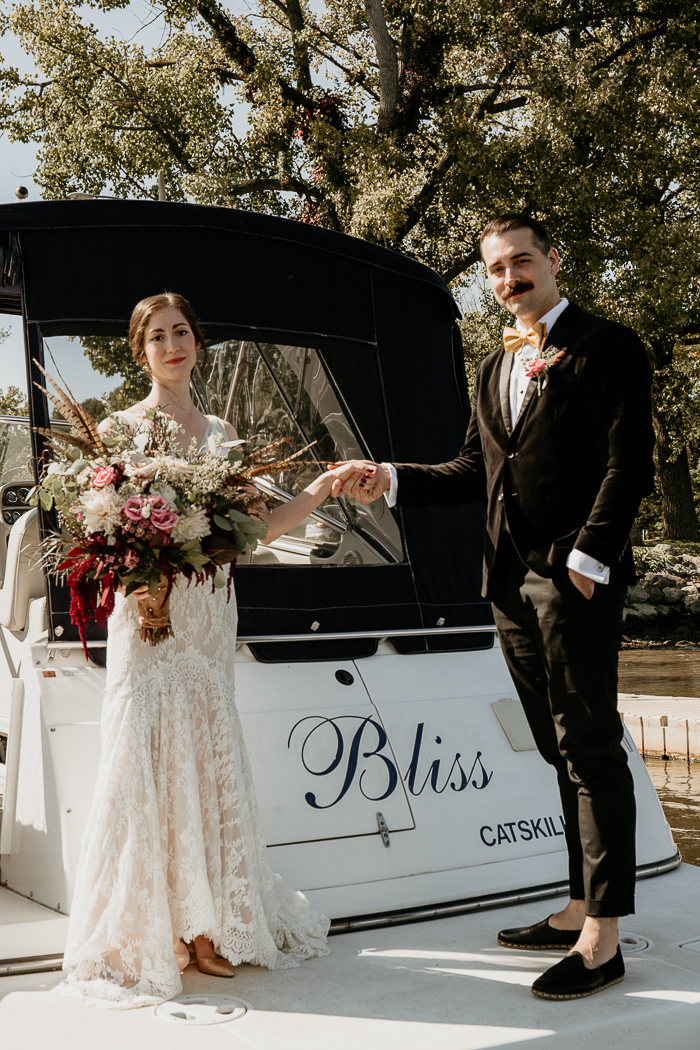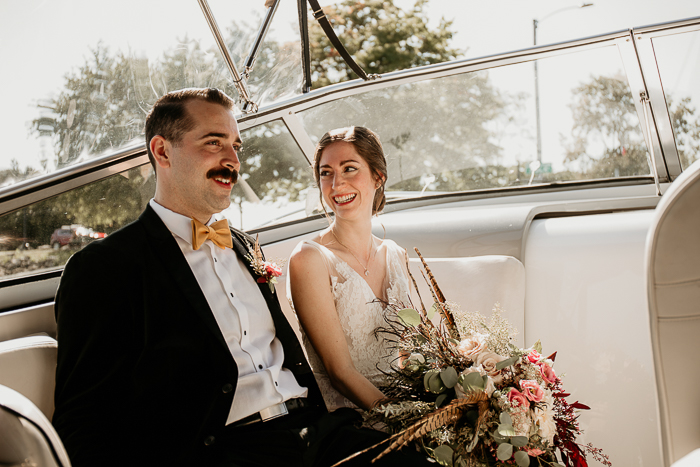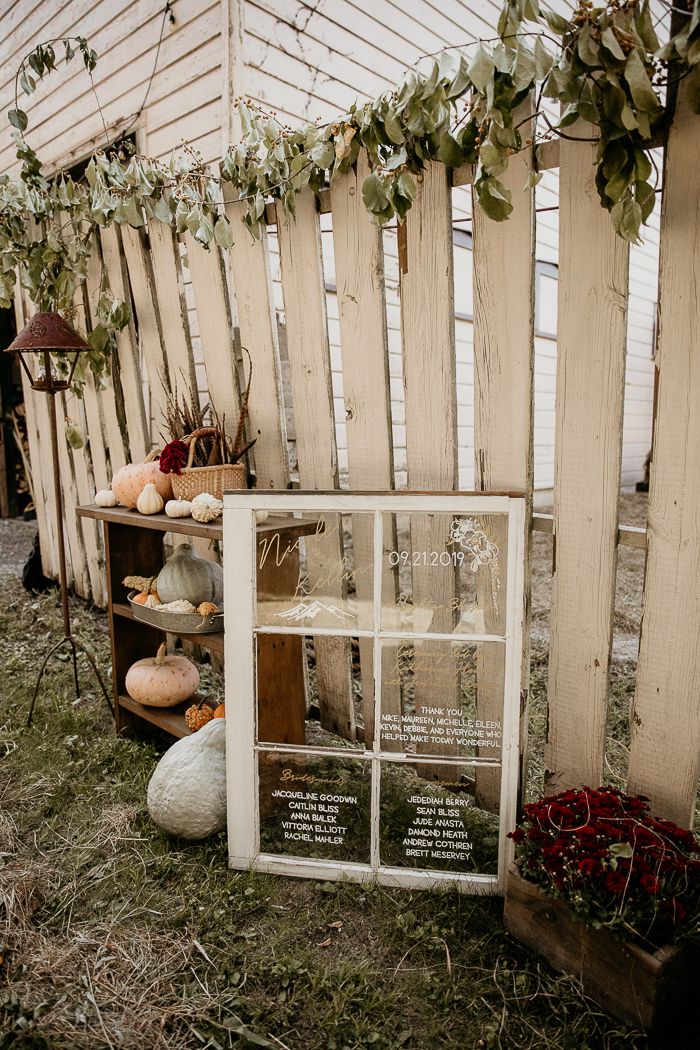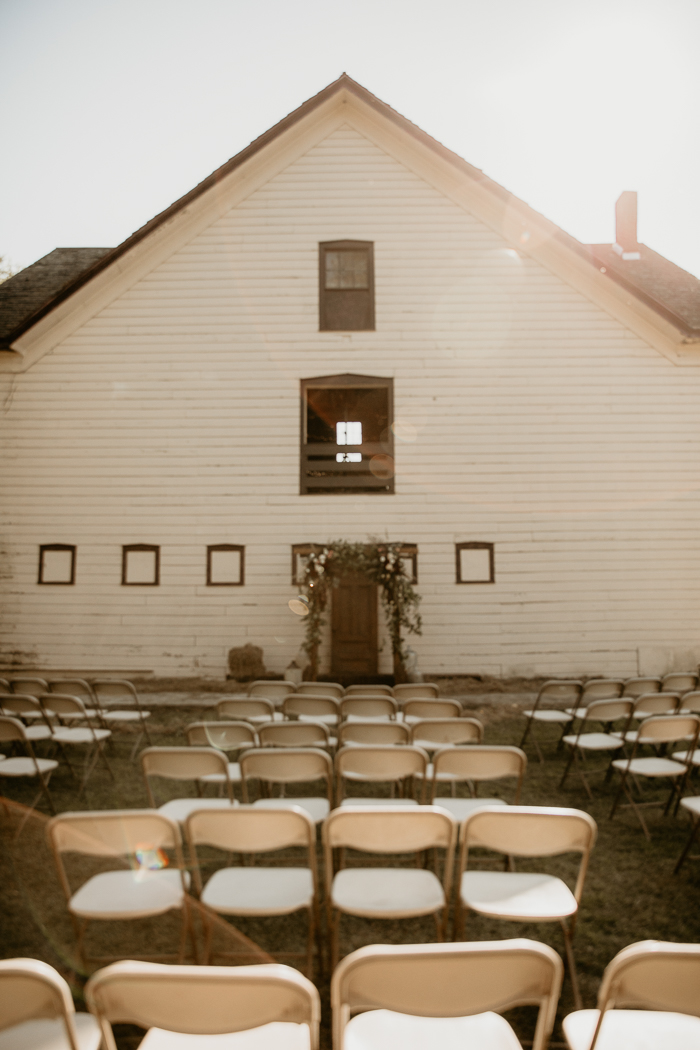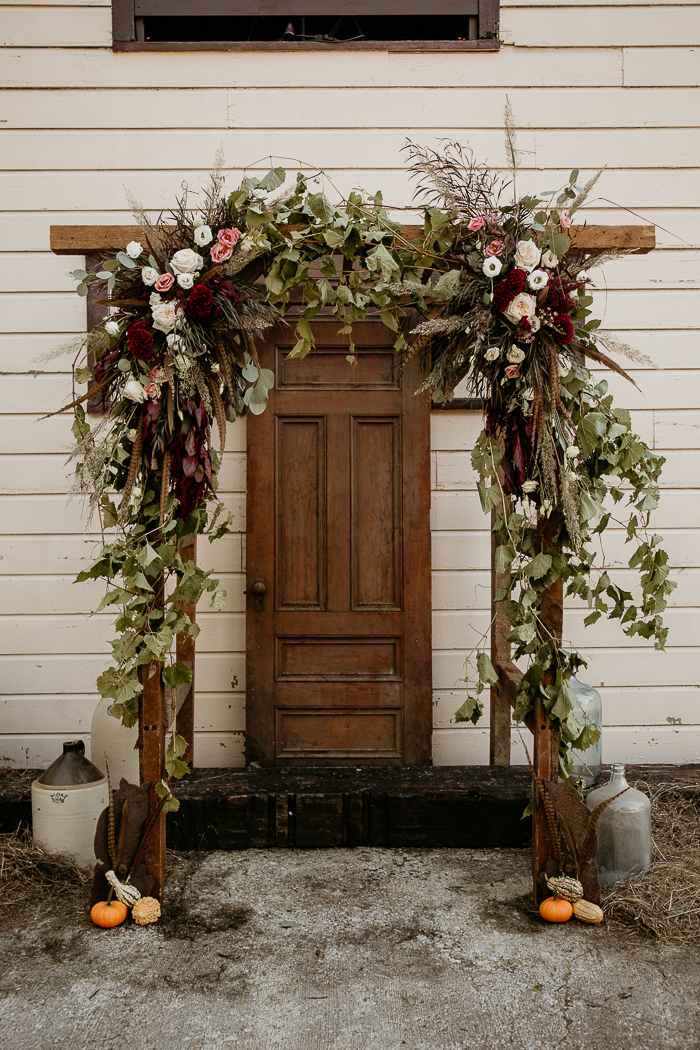 DIYing the Wedding
Two days before the wedding, we still didn't have a plan for an archway or ceremony backdrop. Kellin looked around and found a few big pieces of old "reclaimed" wood, and he and his dad constructed an arch in less than an hour. We added a few other objects around it –an antique door, huge glass, and ceramic jugs, and a pair of owl-shaped andirons – and friends and family contributed bales of hay and gourds to fill it out and create an aisle leading up. It was a very collaborative process. From there, our florist swooped in and added the florals, which brought it all together.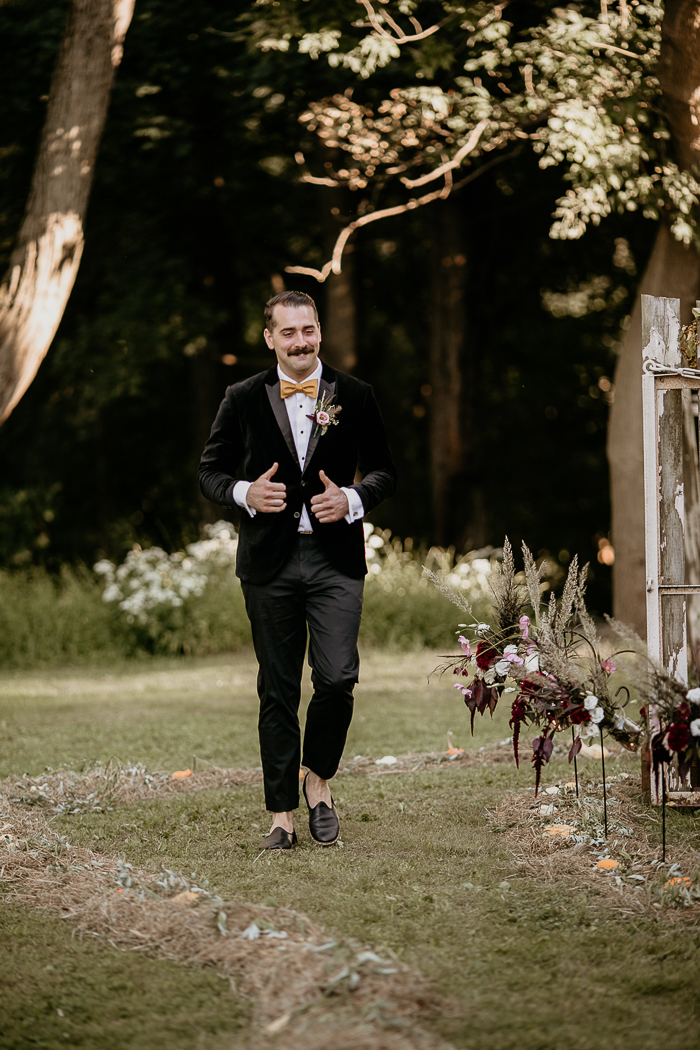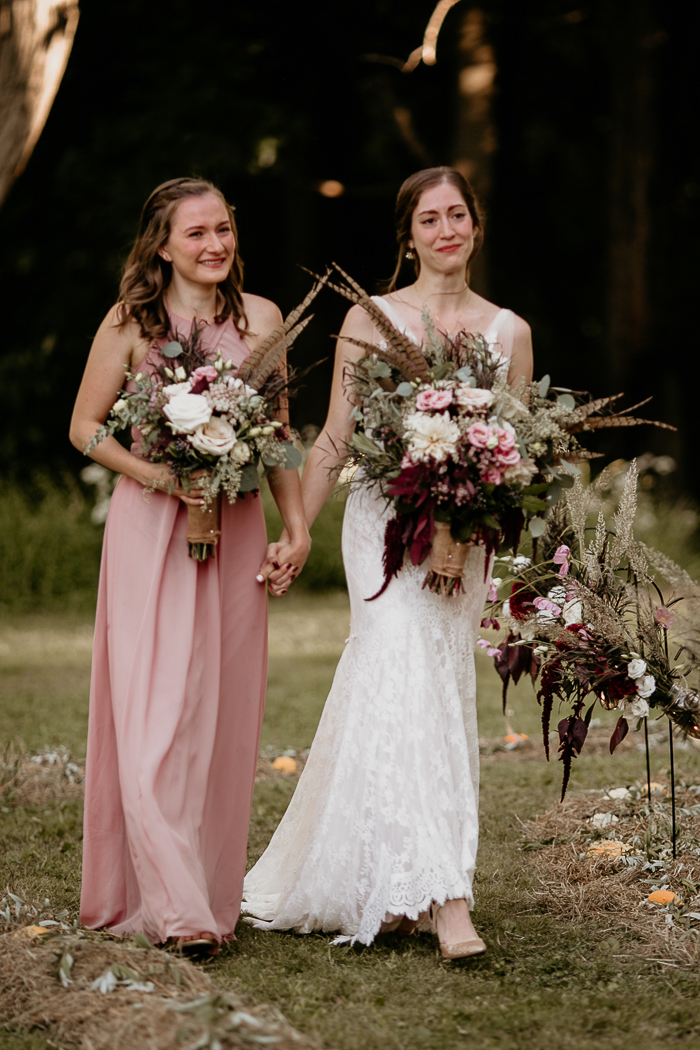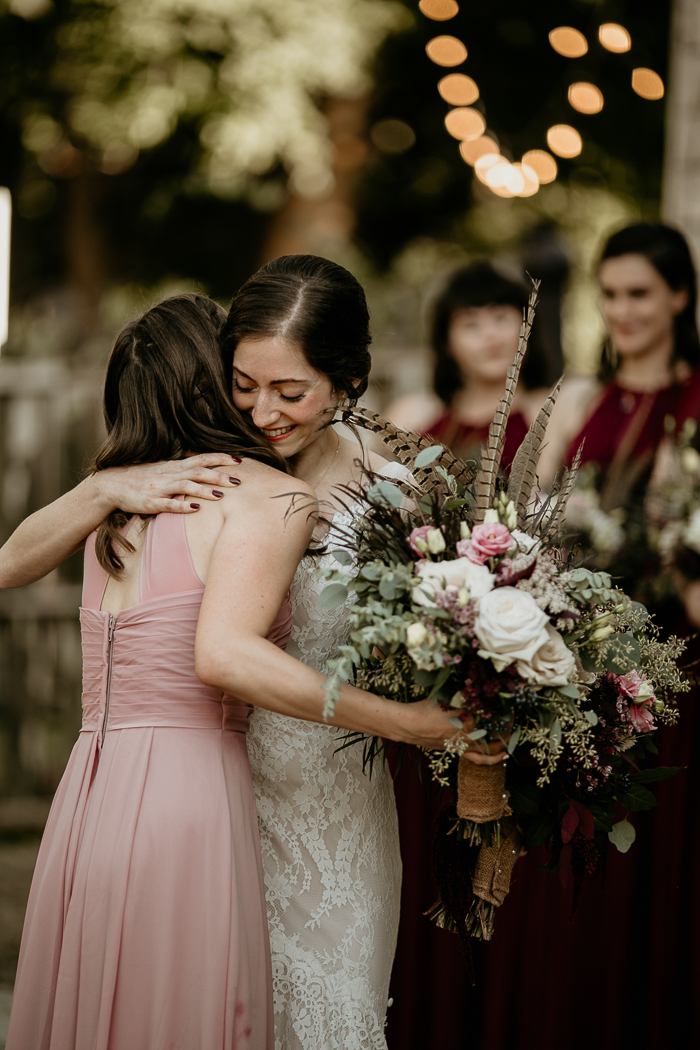 Addressing the Absence of Loved Ones
Kellin's mother passed away less than two months before the wedding, and we knew that she would be on everyone's minds during the ceremony. Our officiant (who is essentially a member of our extended family) started with a beautiful tribute that acknowledged the absence we all felt, then transitioned into the wedding ceremony.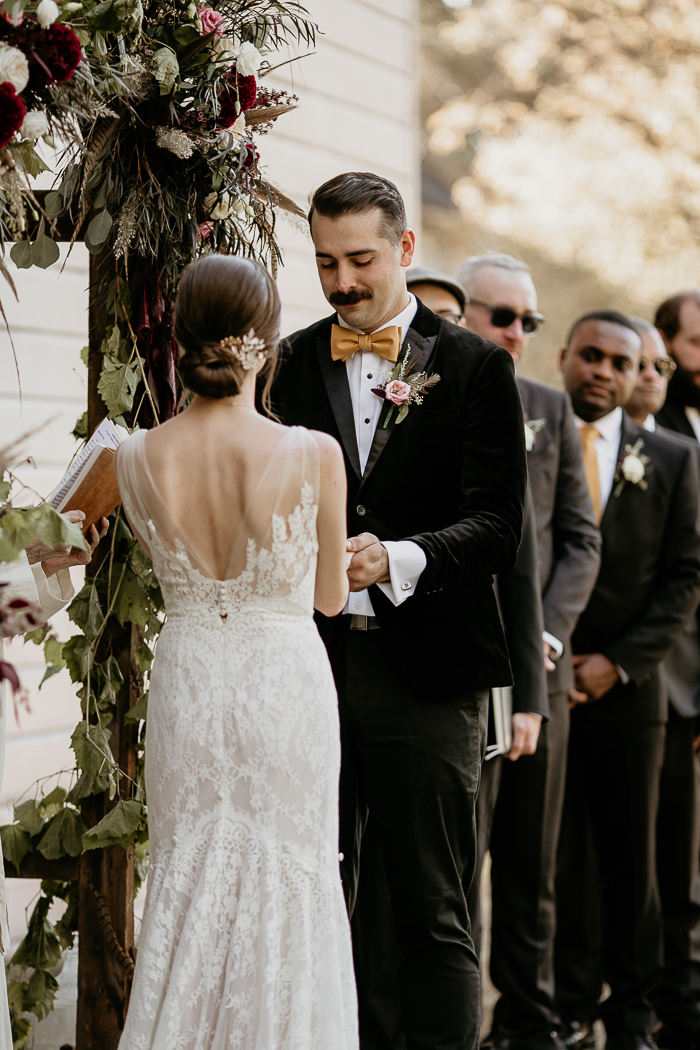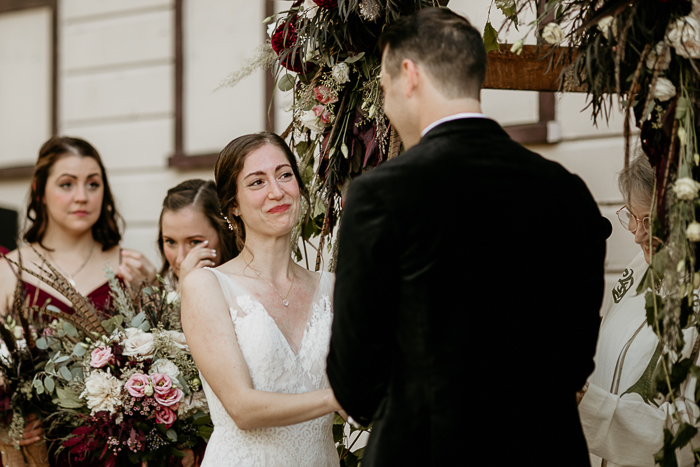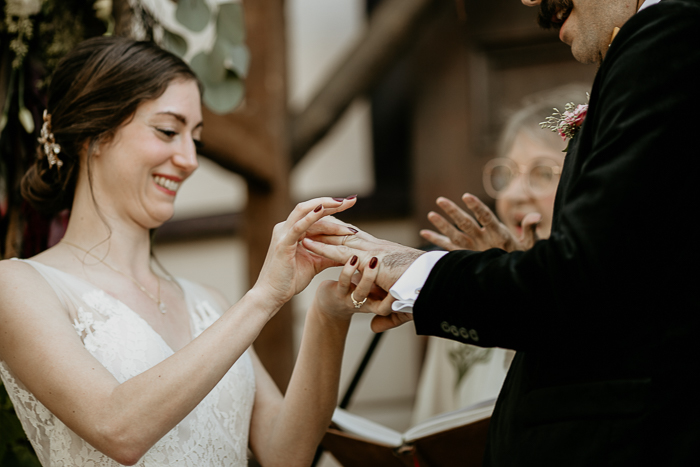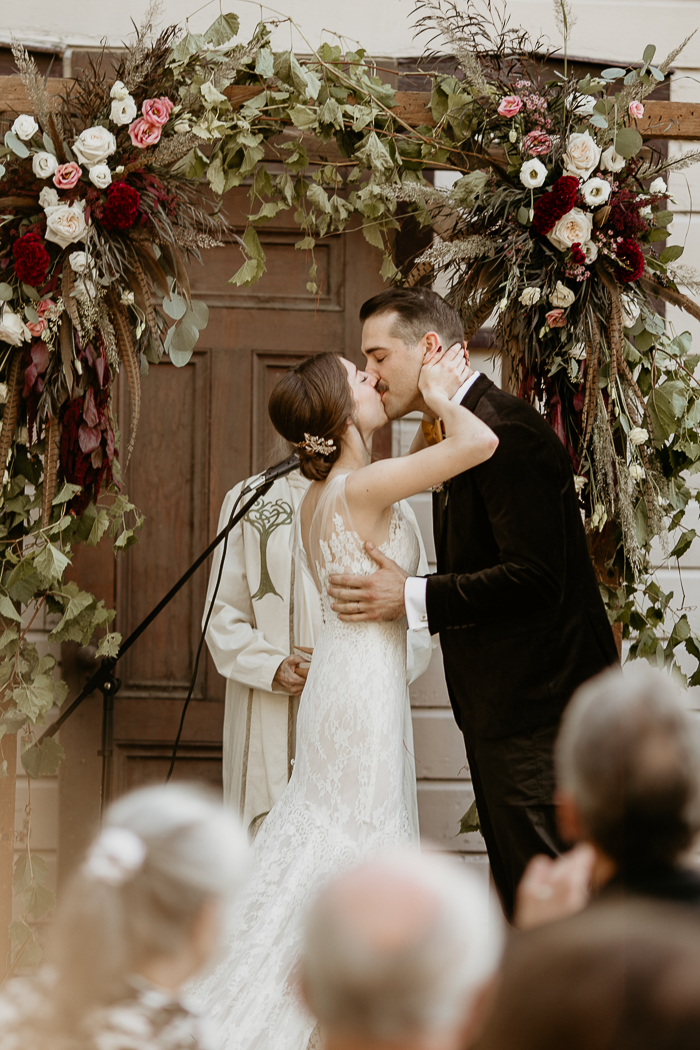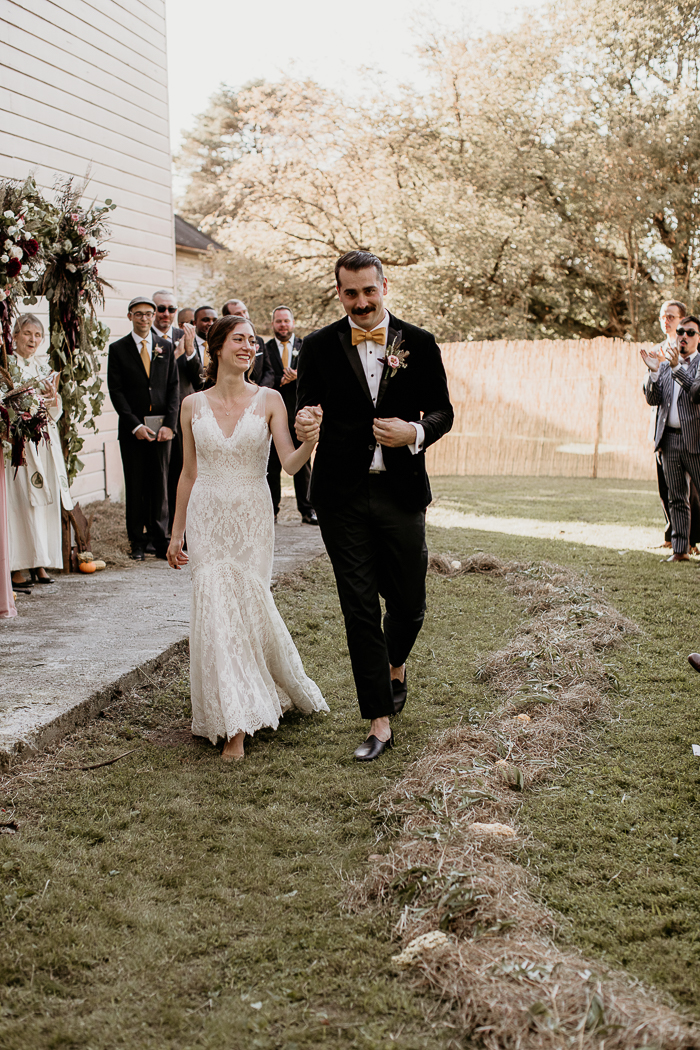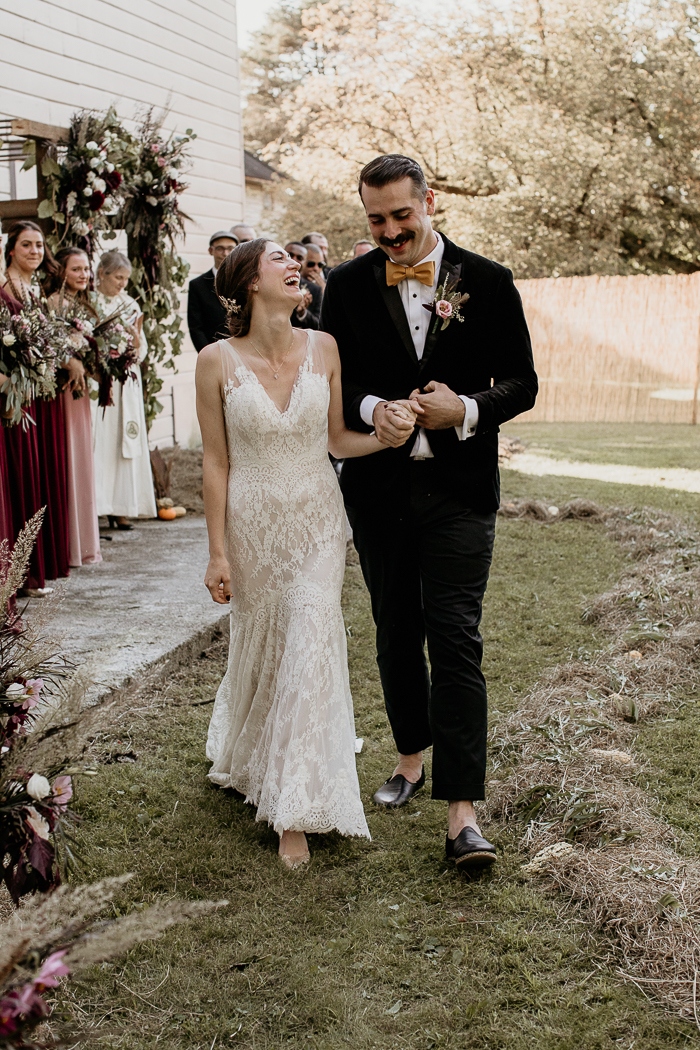 How the Couple Included Their Guests in the Ceremony
We wanted a moment in our ceremony that included our guests, so Kellin's brother created and led an interactive activity inspired by "exquisite corpse" games. He taped notecards to the underside of each chair, with a different word on each card, before the ceremony began. Before we exchanged our vows, he instructed each guest to look under their chair to find their word. Starting with the prompt "We wish…", they created a collaborative message for us by shouting out their word when they thought it should come next. The result was a completely unique poem/blessing for us, from our guests' collective voice.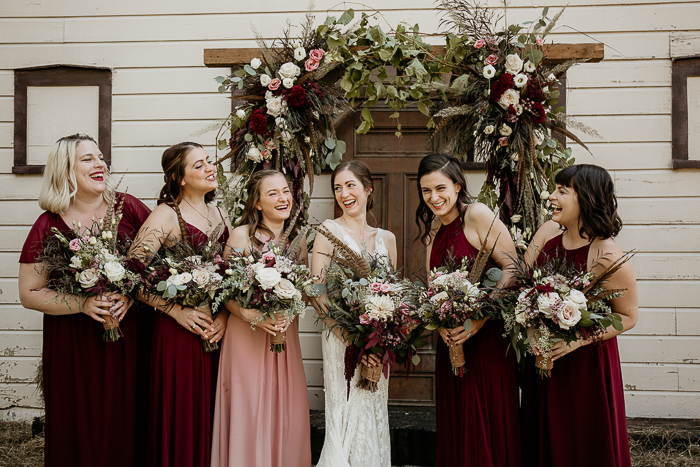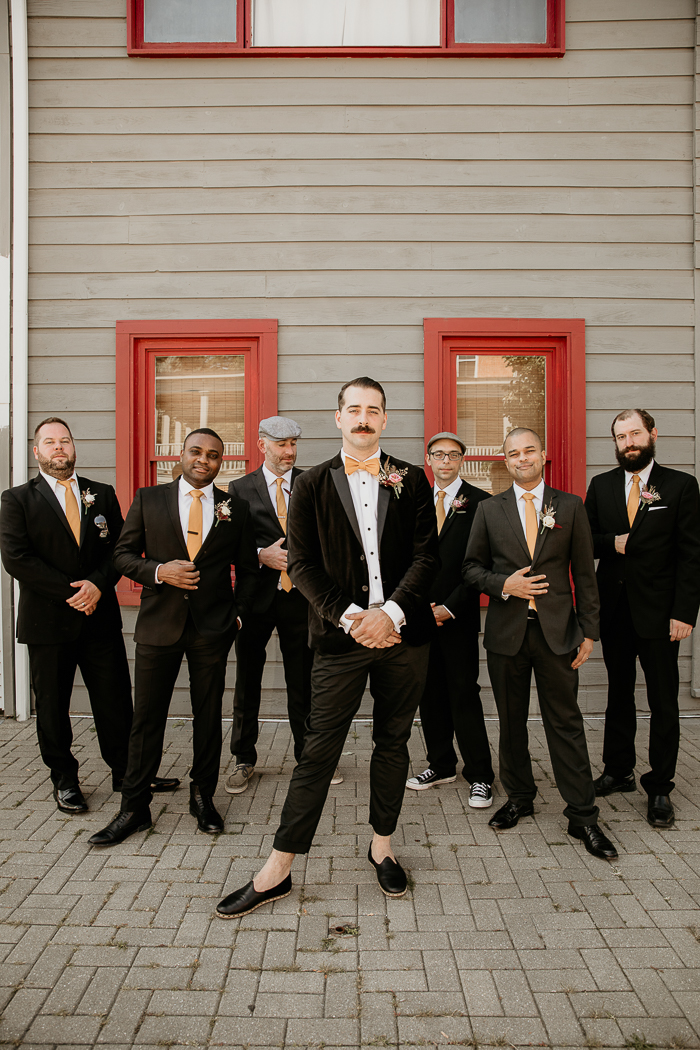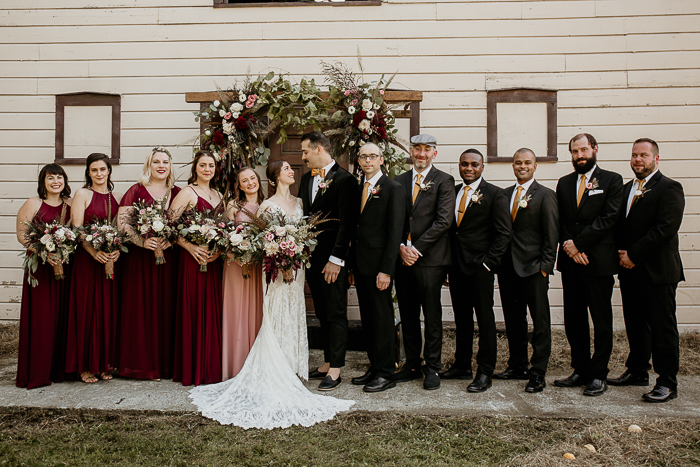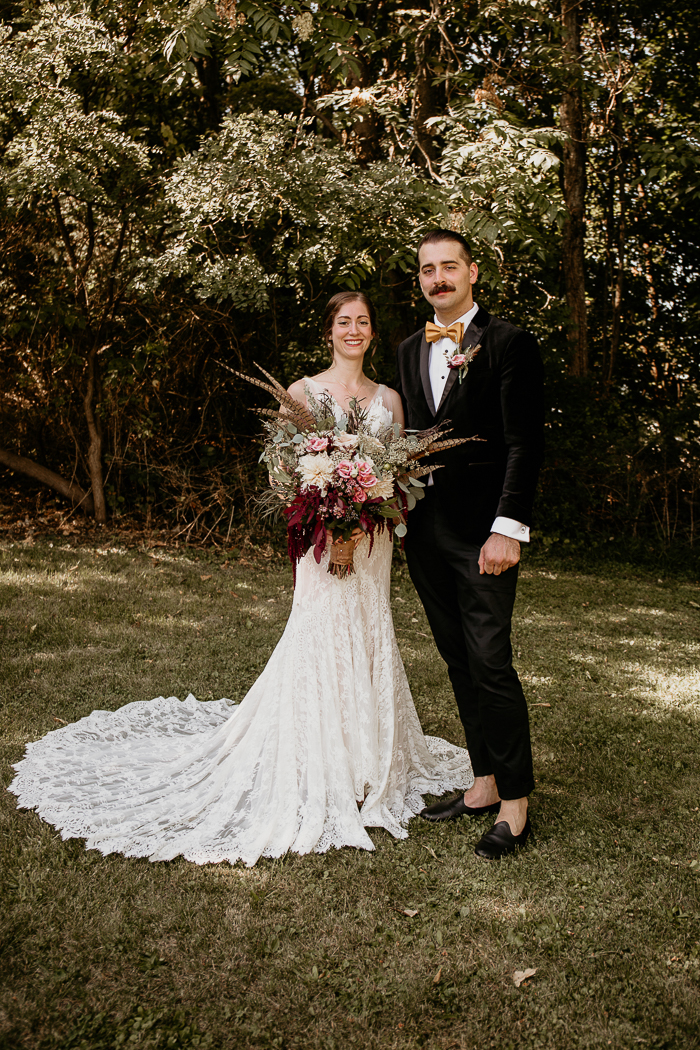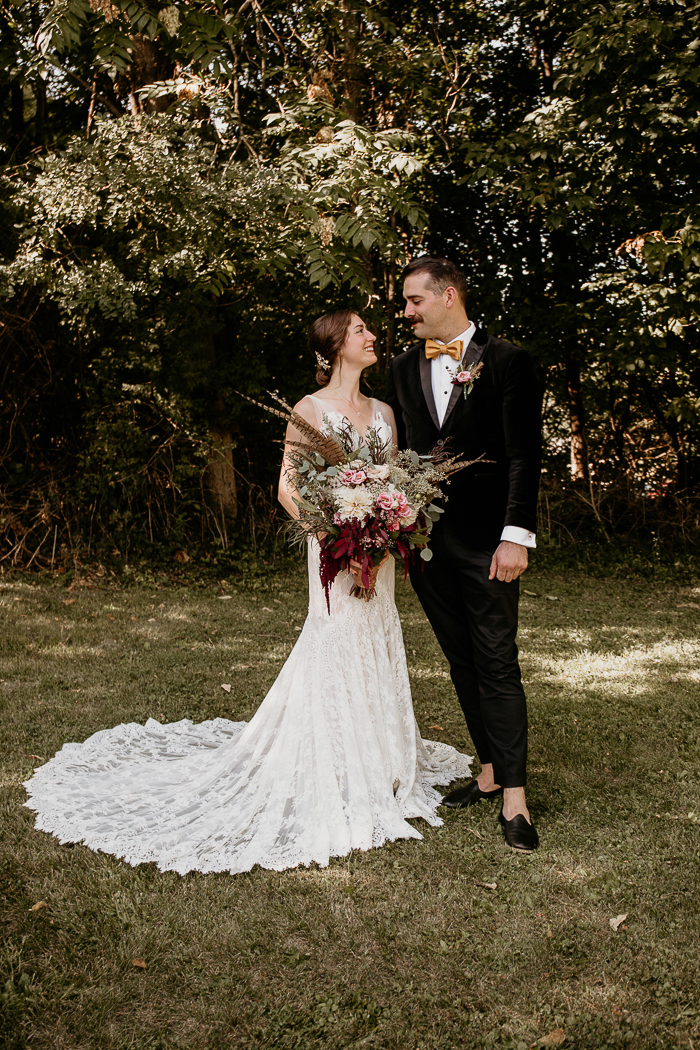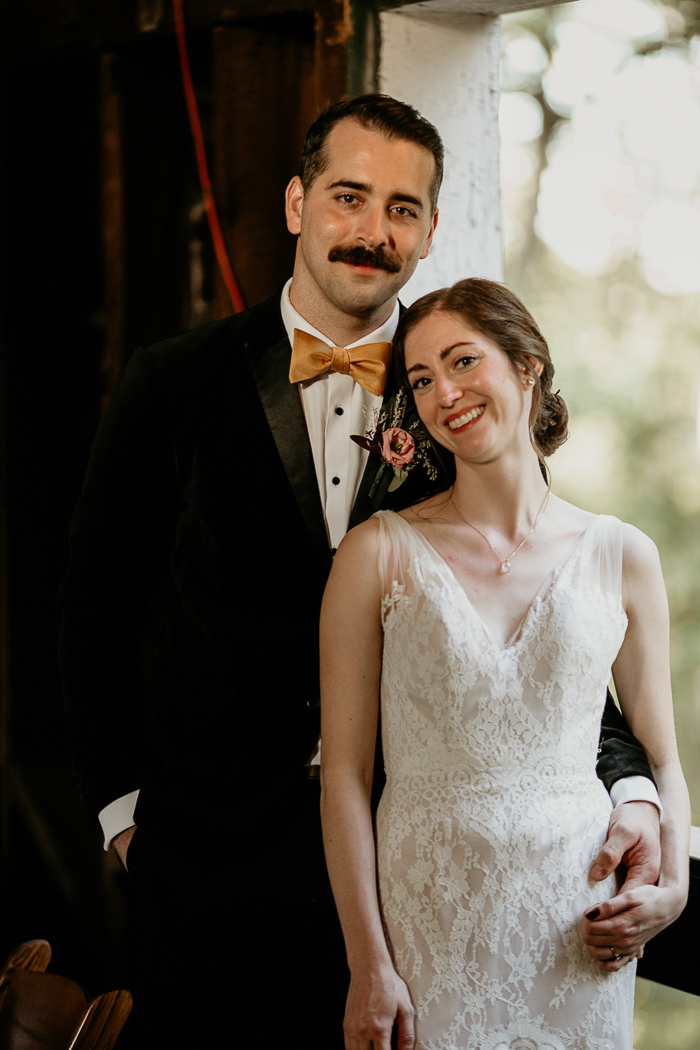 Their Spooky Wedding Vibe
Because the barn had been used as a storage space for multiple generations, we were able to rummage through and discovered incredible antique and vintage items that brought together rustic, elegant, eclectic, and fun elements to create a cohesive look. We used mismatched antique dressers and buffet tables for the bar and dinner buffet and turned a large wood spool into a cake stand. Instead of table numbers, we used smaller objects as centerpieces –books, lanterns, old telephones, etc–and Halloween skulls for the "head" table.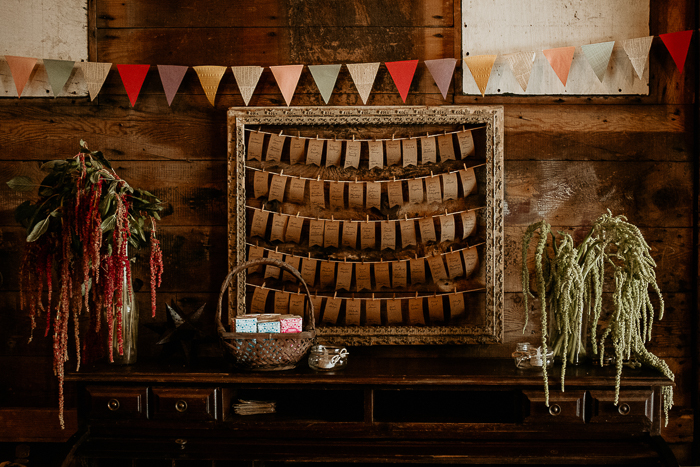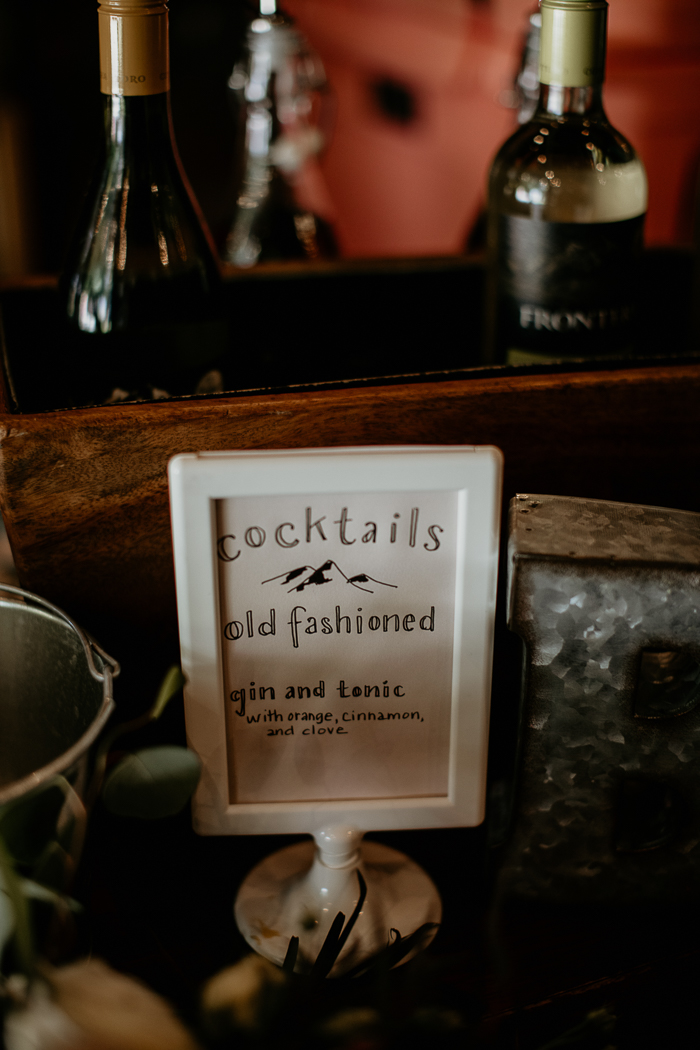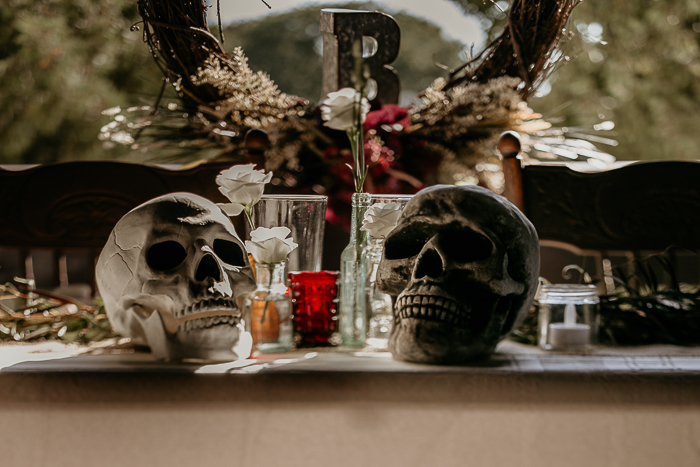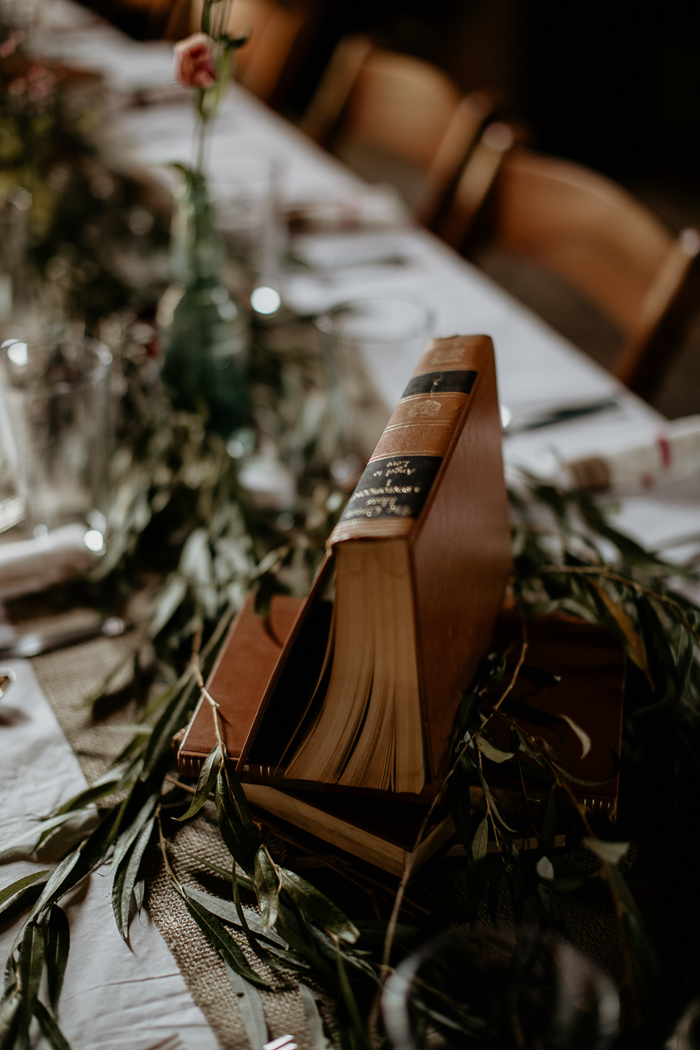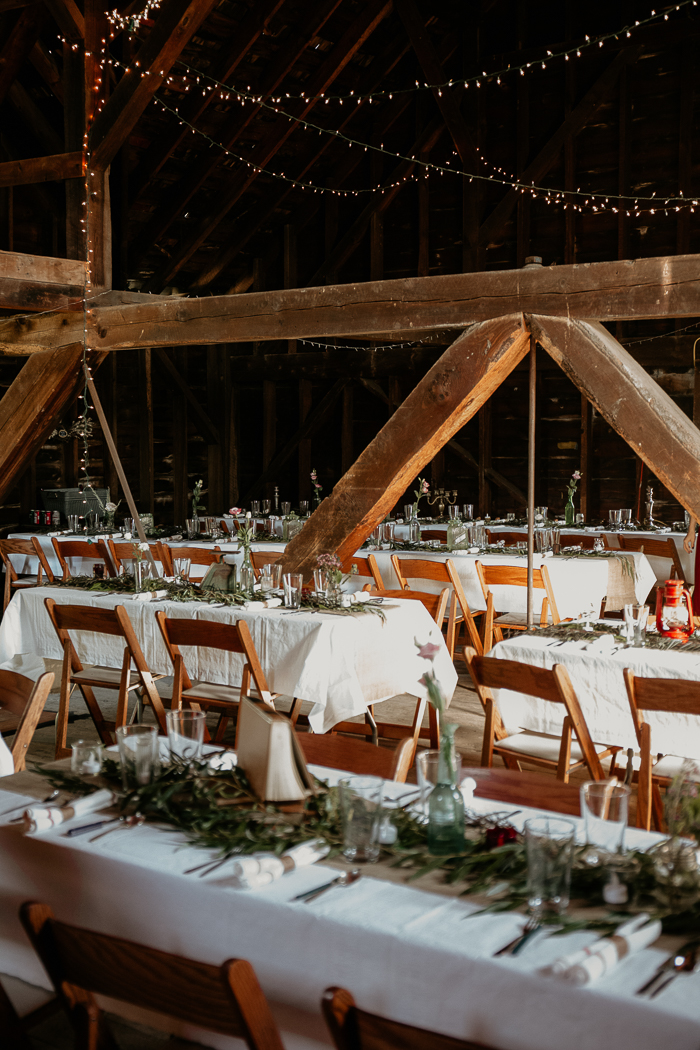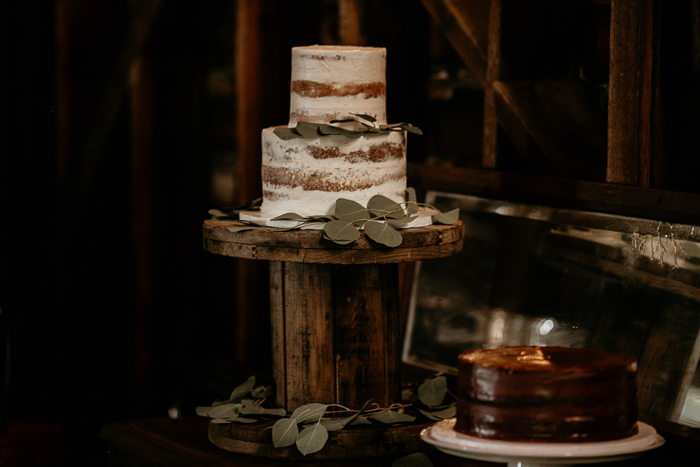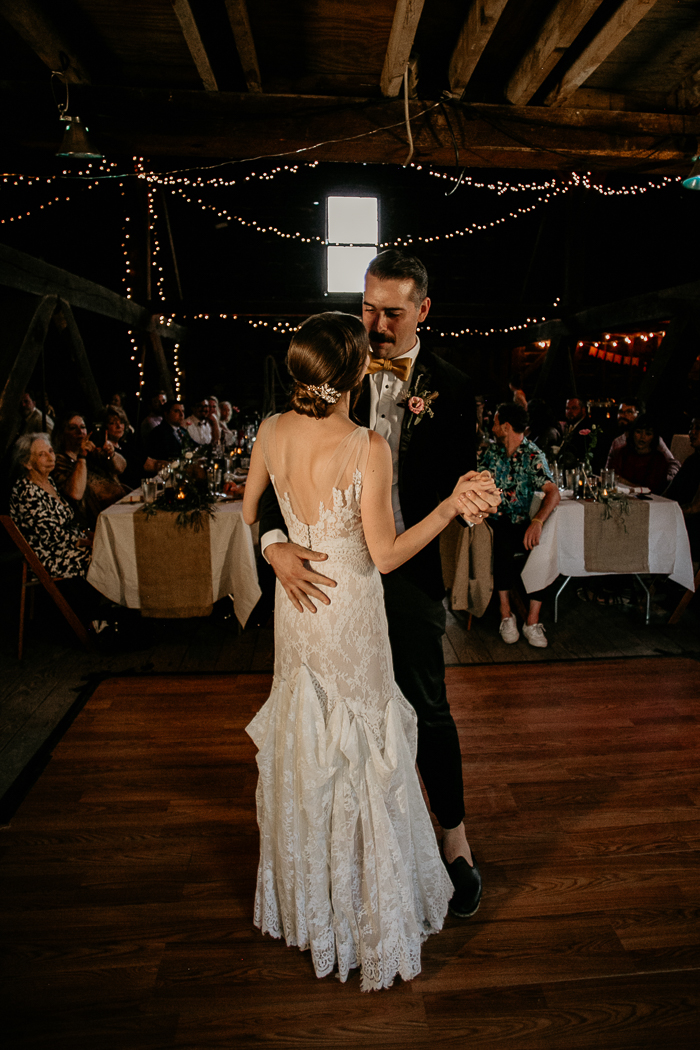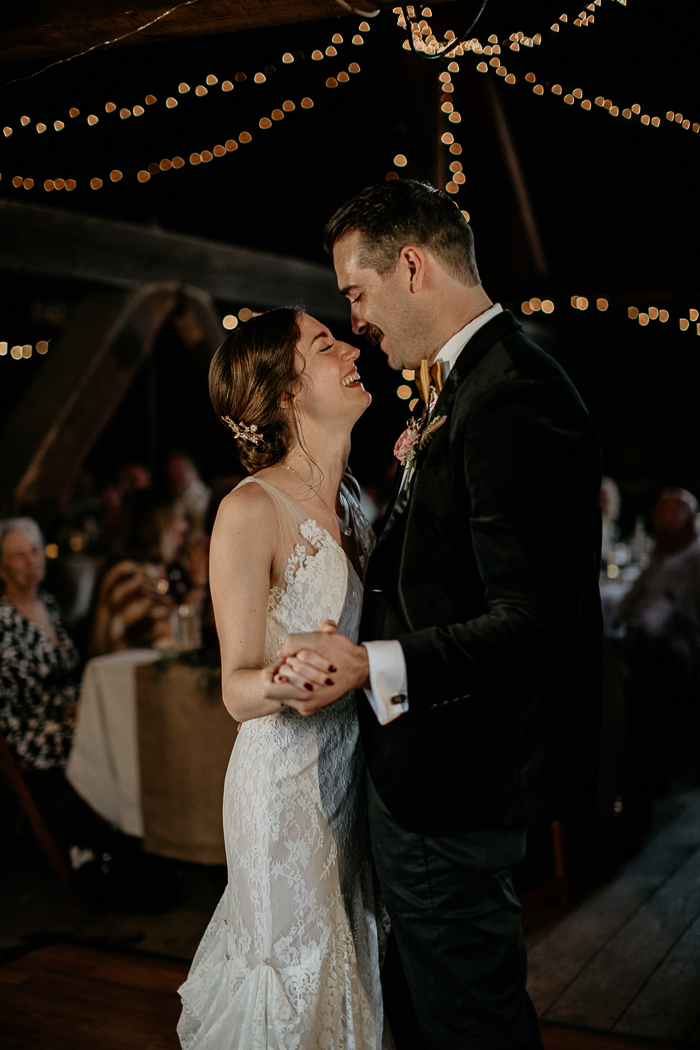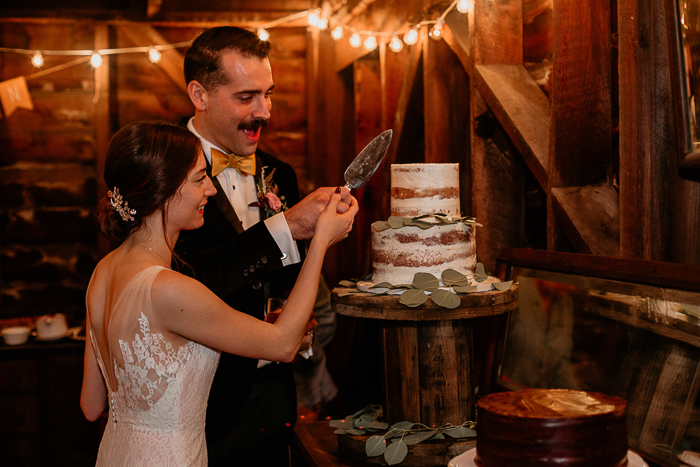 Congratulations again to Nicole and Kellin on their Catskills barn wedding! Thank you to Junebug member Par La Mer Photography for sharing their special day with us. To see more of Tonya's work, check out her profile in our directory of best wedding photographers in the world!
The post Elegant Eclectic Catskills Barn Wedding with Halloween Vibes appeared first on .