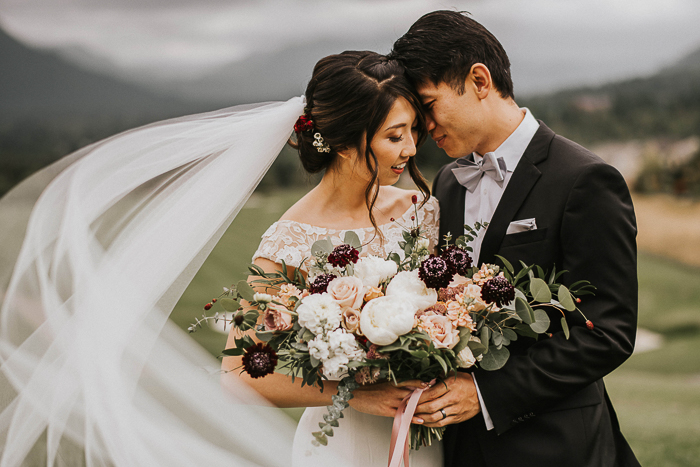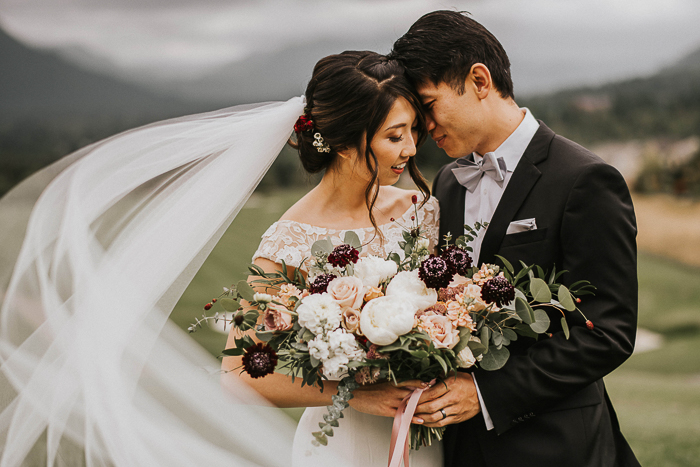 Jenn and Martin never thought about their perfect day until the proposal—you wouldn't be able to tell when looking at the photos of their simply elegant wedding at Club at Snoqualmie Ridge. Photographer Nick Plus Danee captured the essence of the cascading mountains, the personalized touches the couple included (such as the signature drink named after their furry friend and tables named after their favorite movies), and the beautiful first dance that they learned from Youtube. Jenn's Rime Arodaky embroidered gown is much different than the Hayley Paige ball gown she wore for their elopement a year prior but it fits perfectly with the timeless vibe of their special day. Get your "Pin" buttons ready because this wedding is one to remember!
The Couple:
Jenn and Martin
The Wedding:
Club at Snoqualmie Ridge, Snoqualmie, Washington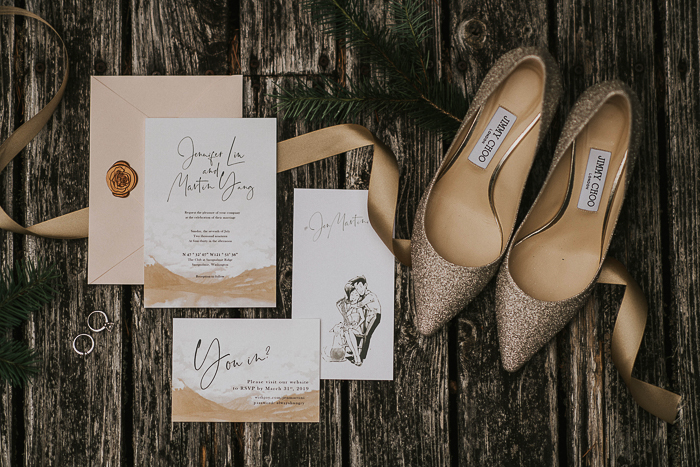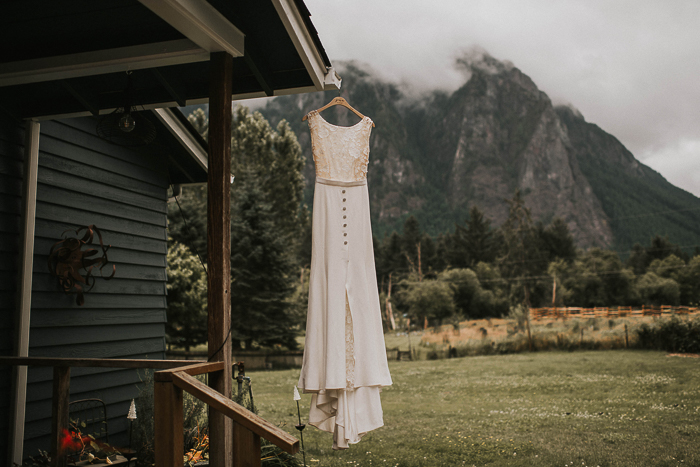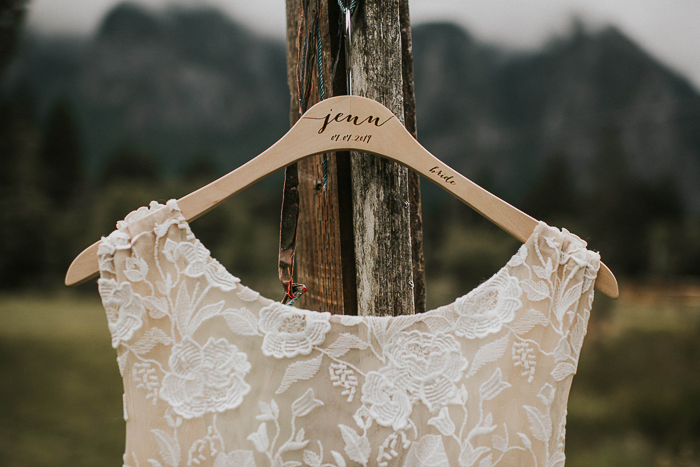 Shop similar hangers: Custom Bridal Party Hanger ($6.95); Personalized Wedding Hanger ($7.99); Custom Bridal Hanger ($5.44)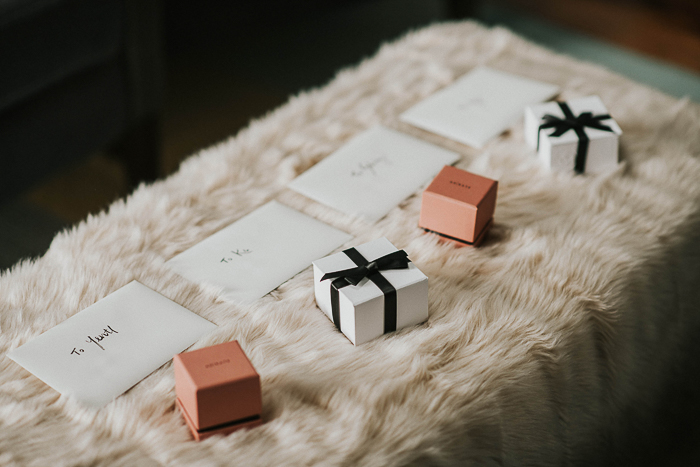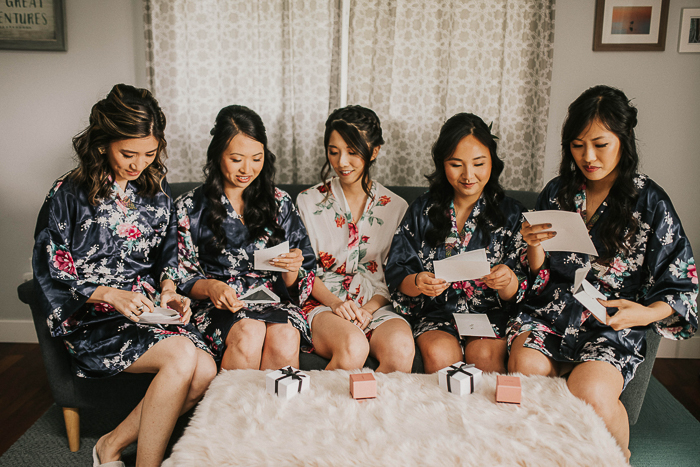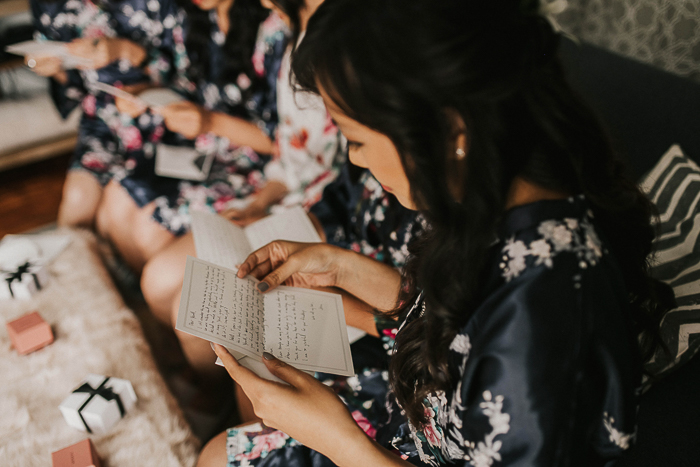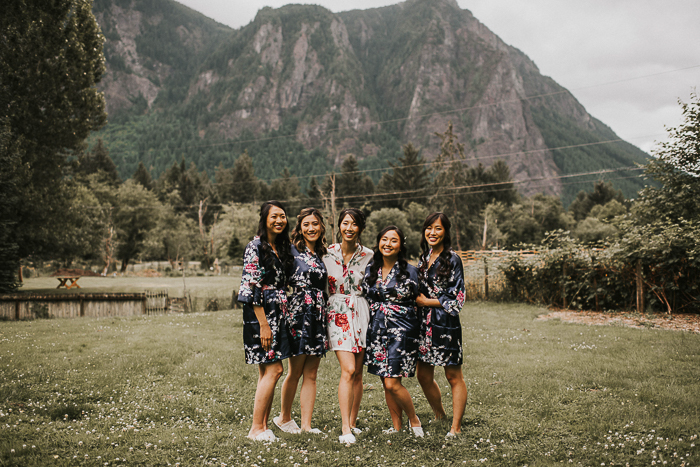 RECOMMENDED READING: Adorable Bridesmaid Robes for Your Best Girls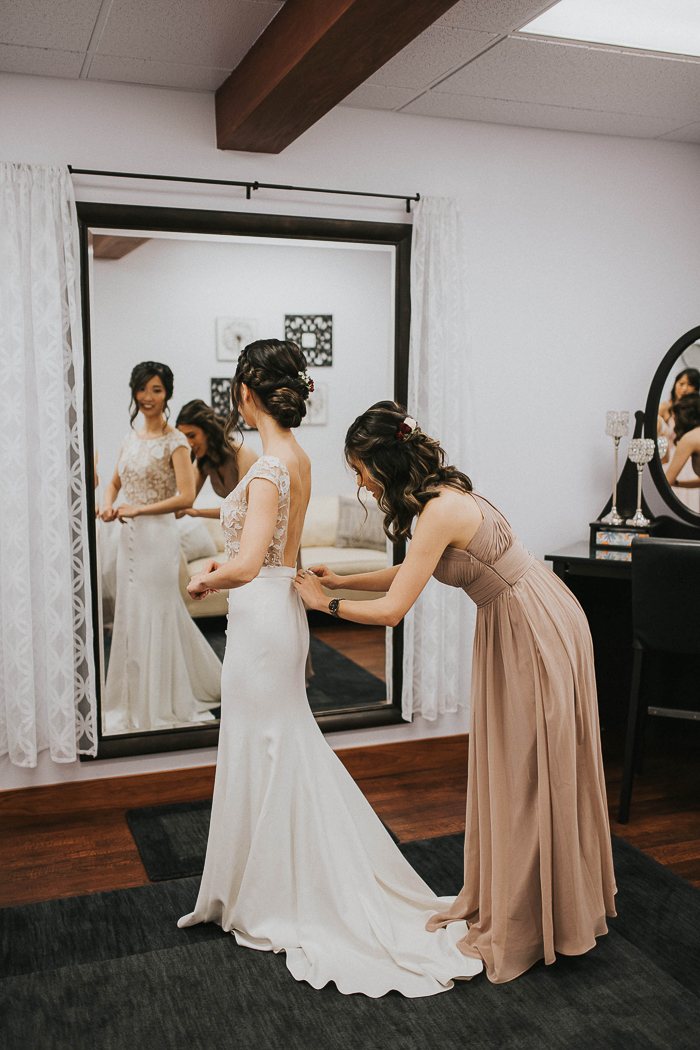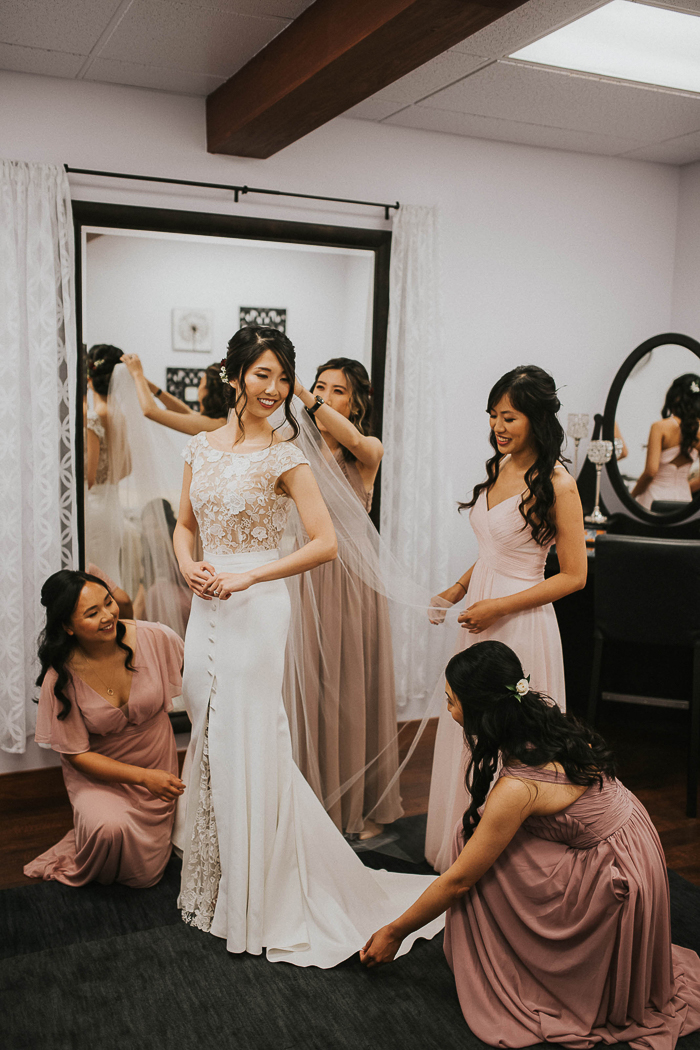 A year before our wedding, Martin and I had actually eloped on a rooftop – and my elopement gown was a Hayley Paige number that was more of a princess style. I completely loved it, but I also wanted my wedding dress to be very different, matching more the simplicity of our wedding day vibe. During my search, I fell in love with Rime Arodaky's floral embroidery and backless detail on the Sewell gown.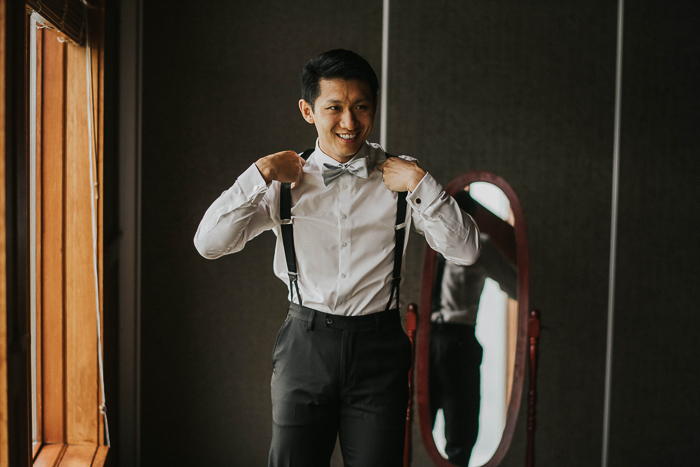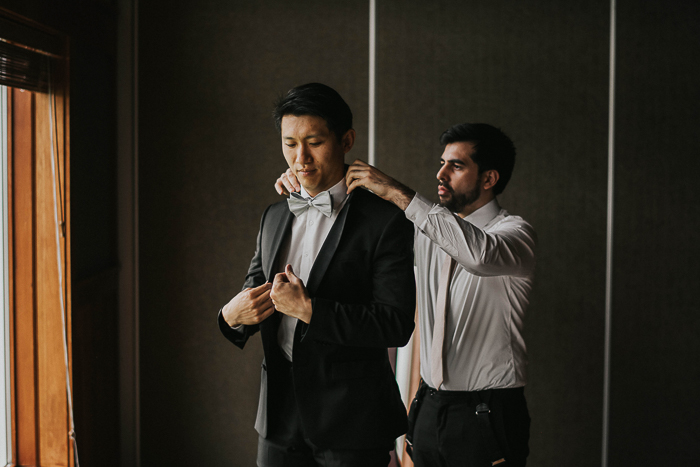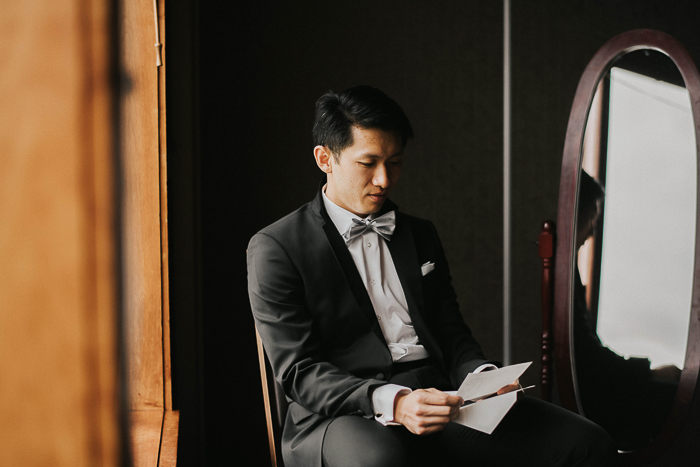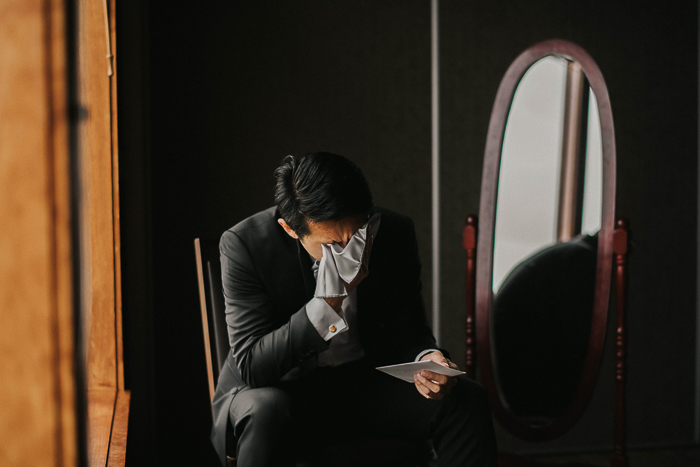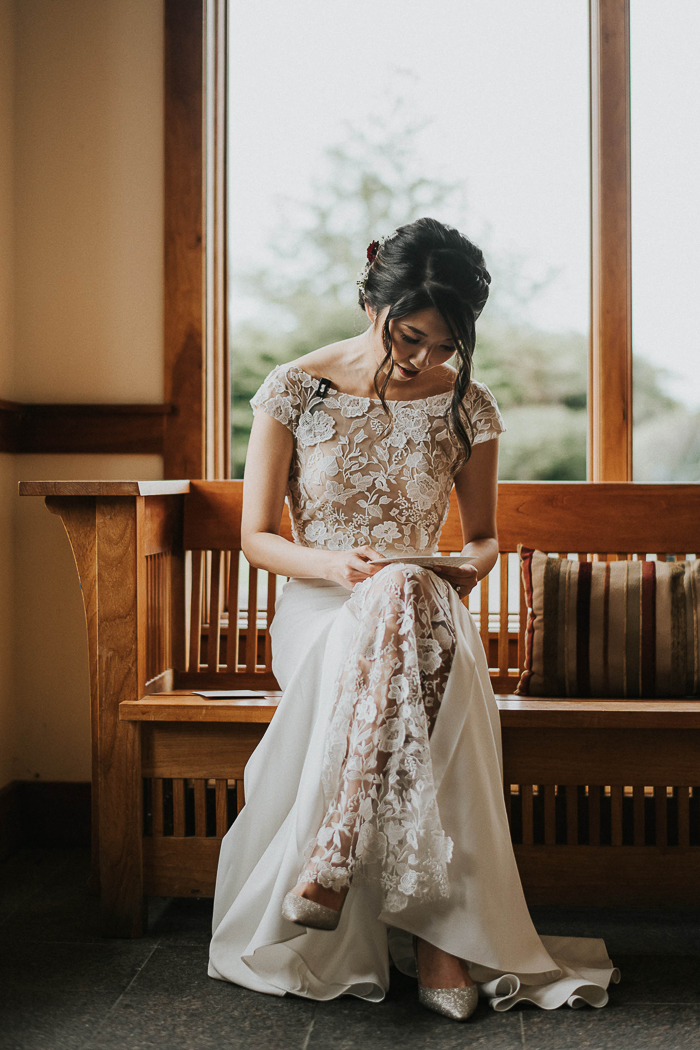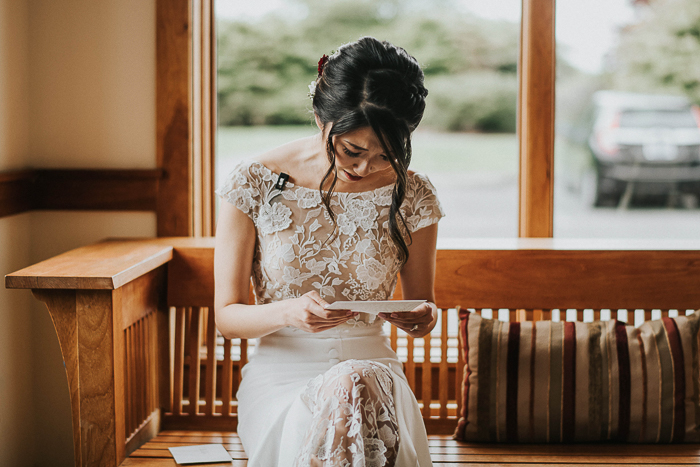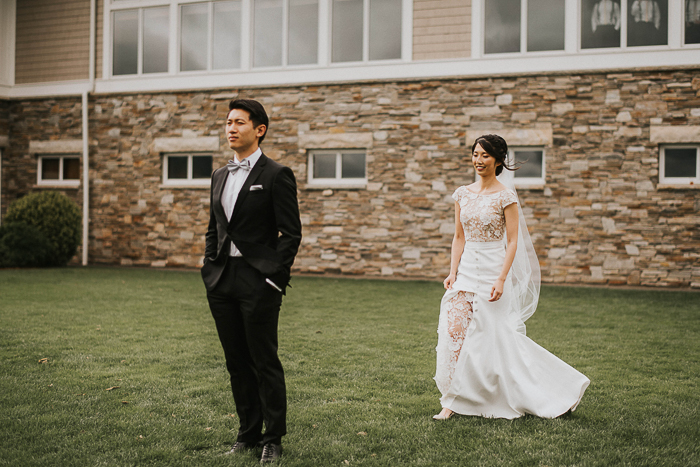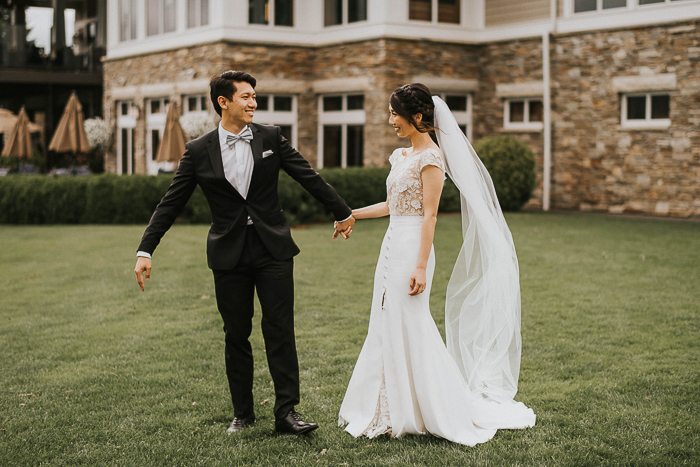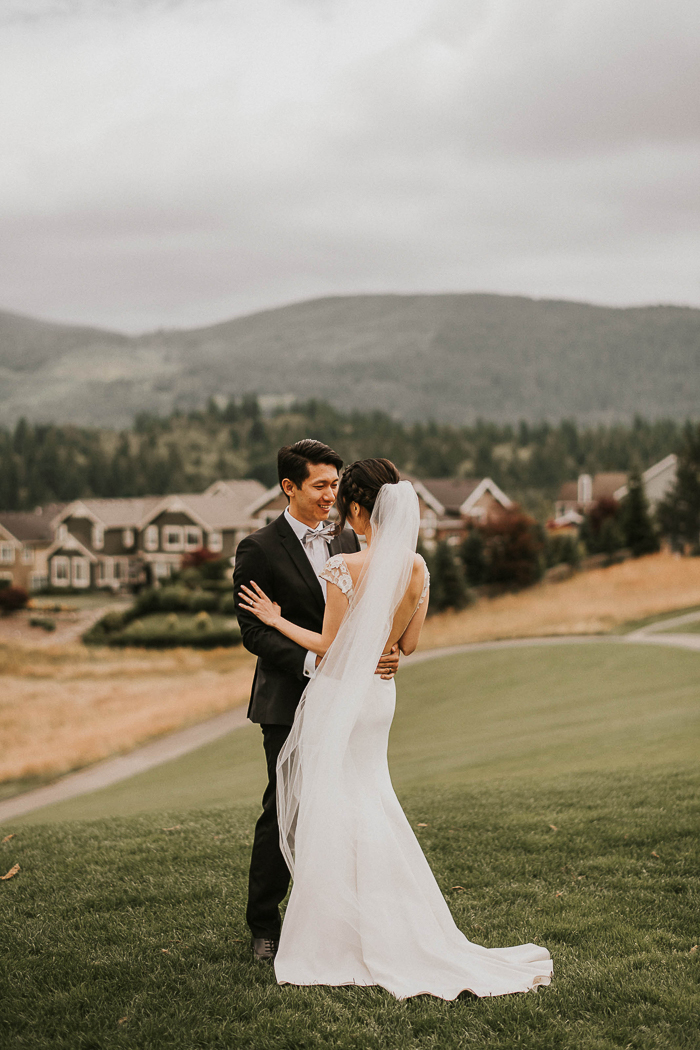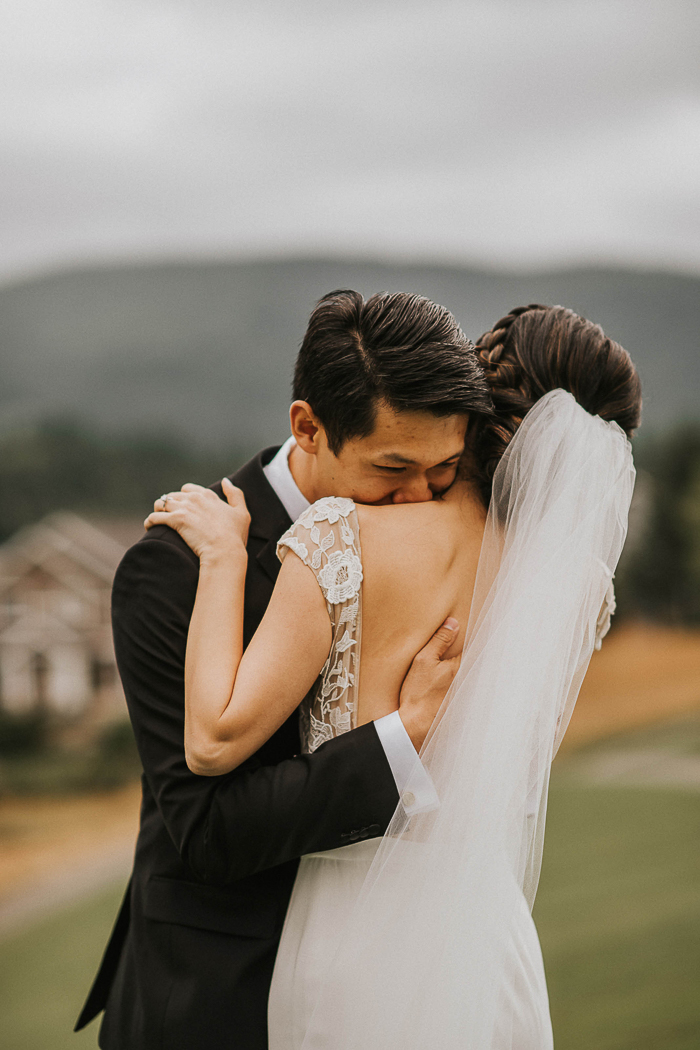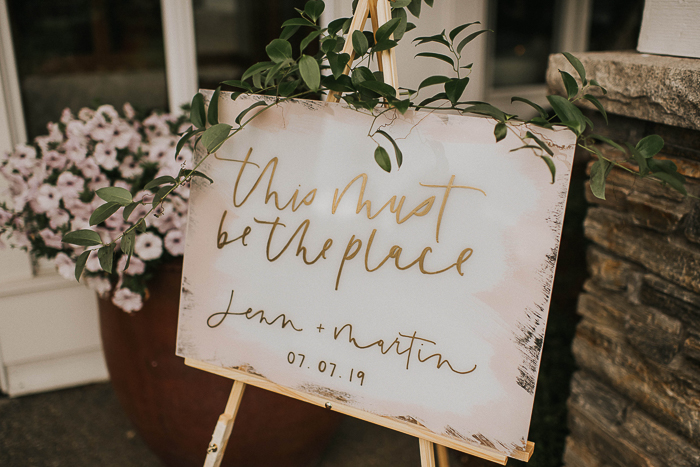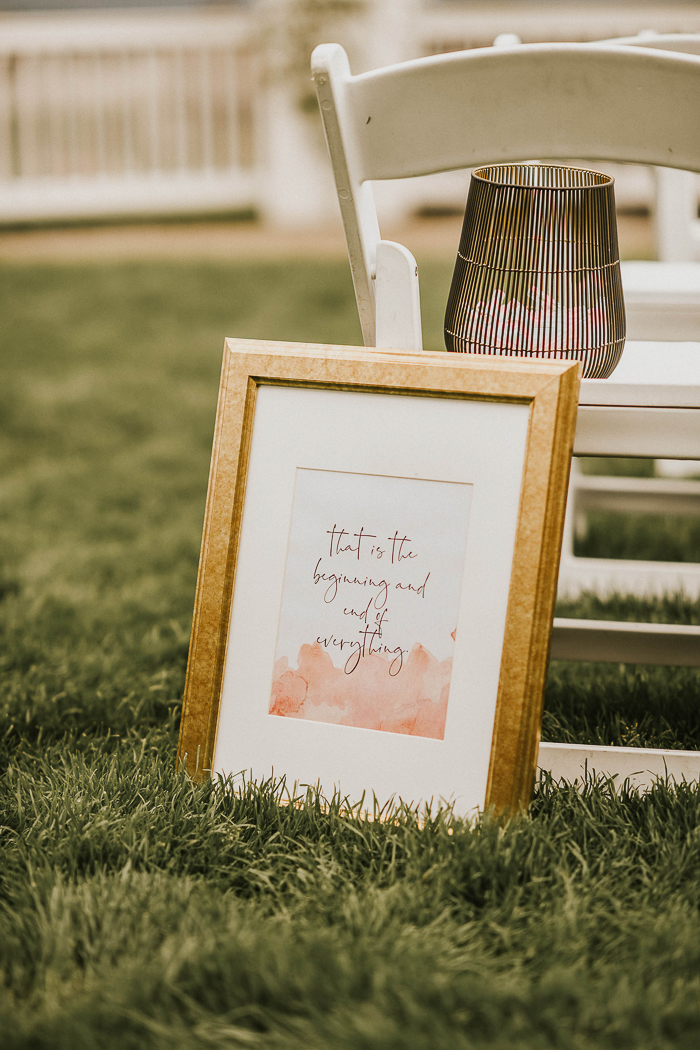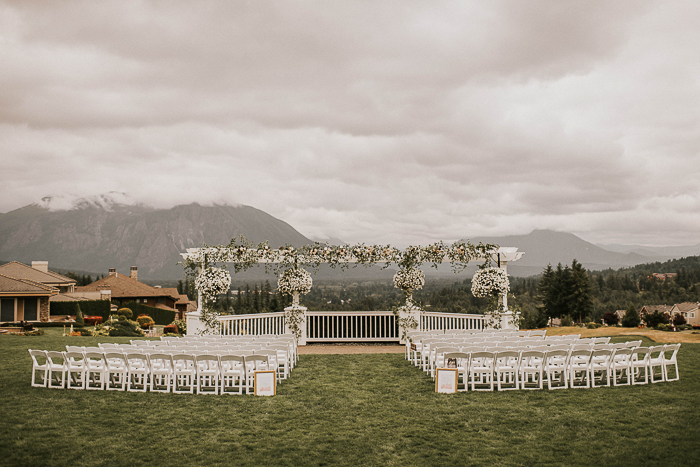 It's easy to get caught up in the things that don't matter. The weather that you can't control, the difficult parent that you love, the forgetful guests that never RSVPd—and your dog who almost chewed your wedding dress. You get caught up and forget that the day is really just for you and your person. Not gonna lie, I was unexpectedly v-e-r-y nervous that day, all the way 'til I started walking down the aisle. But once I locked eyes with Martin, every ounce of worry I had just melted away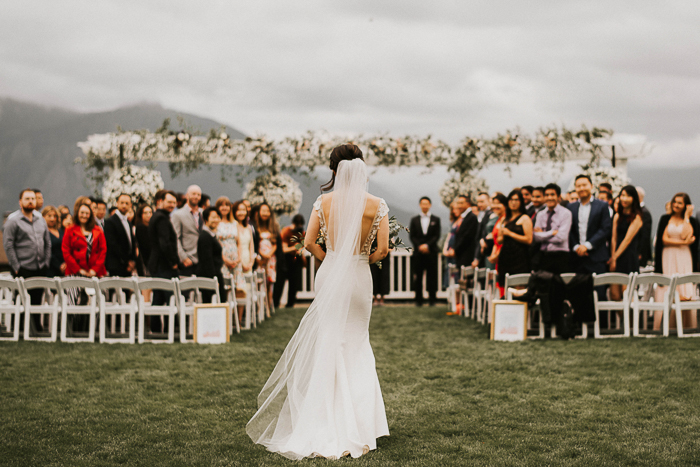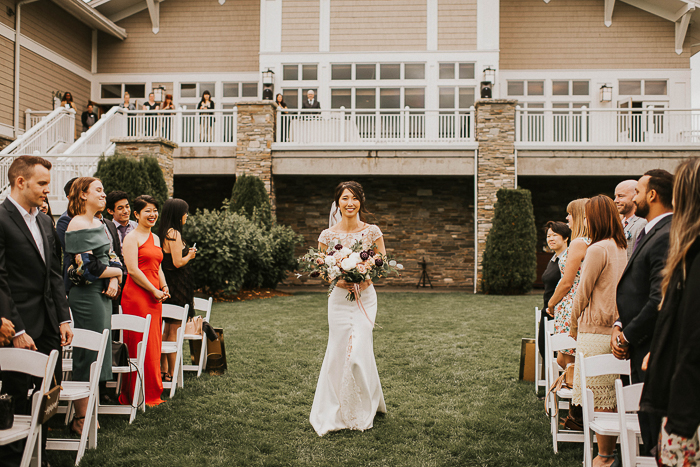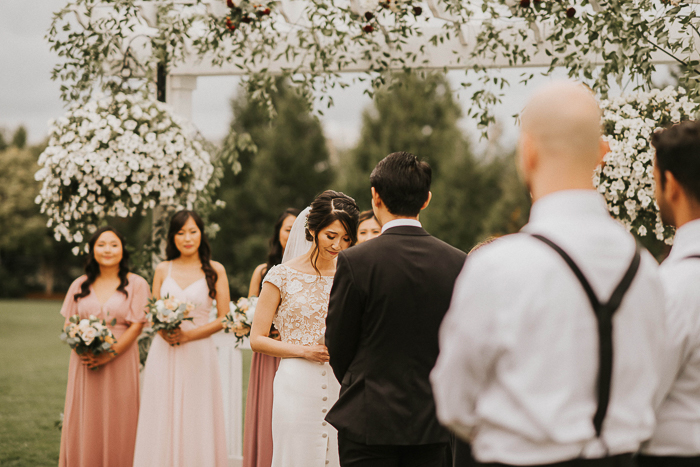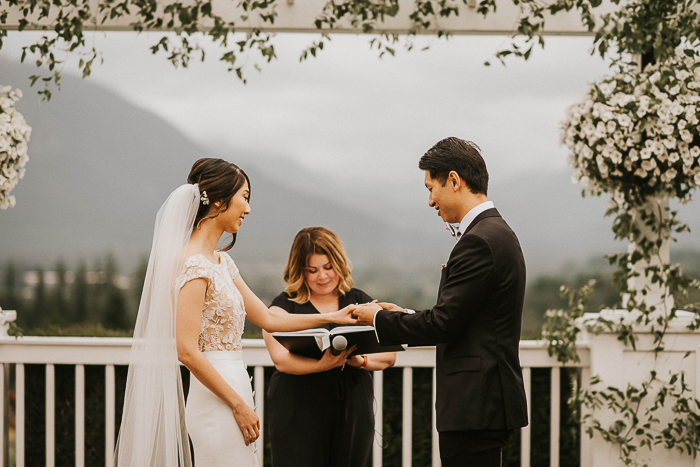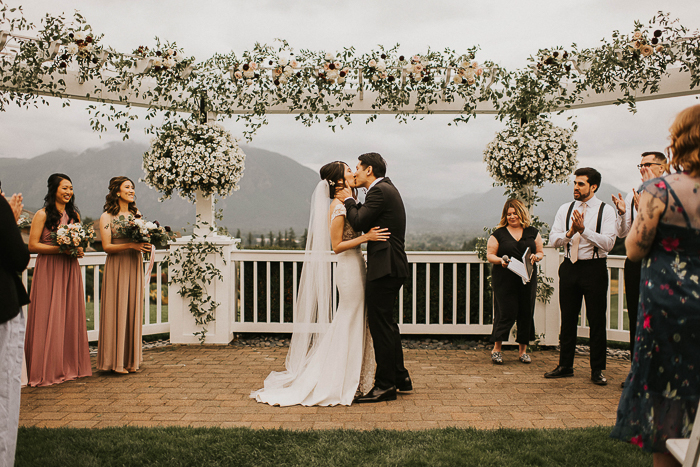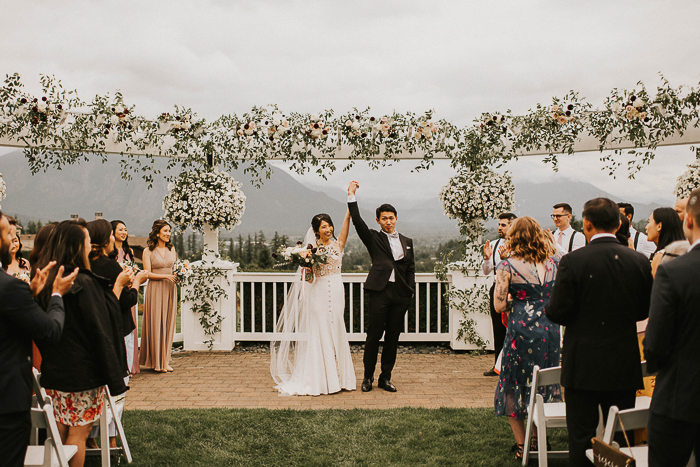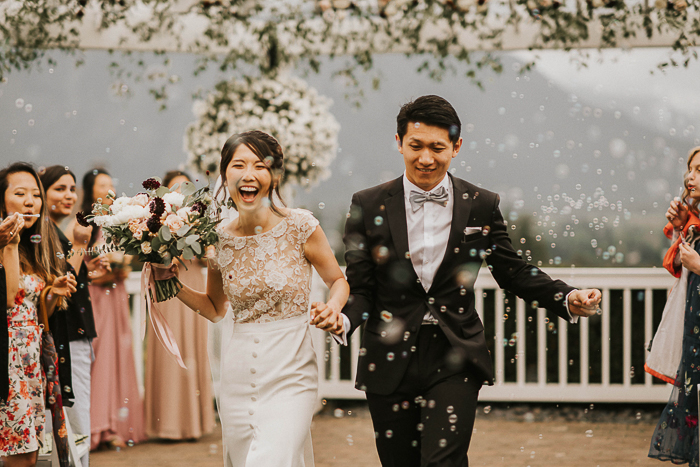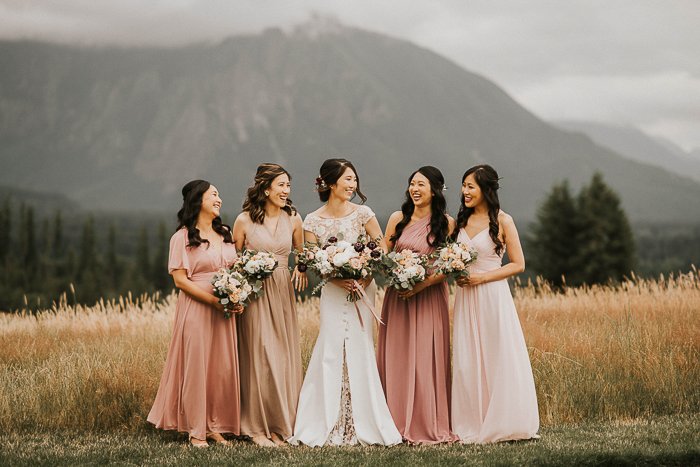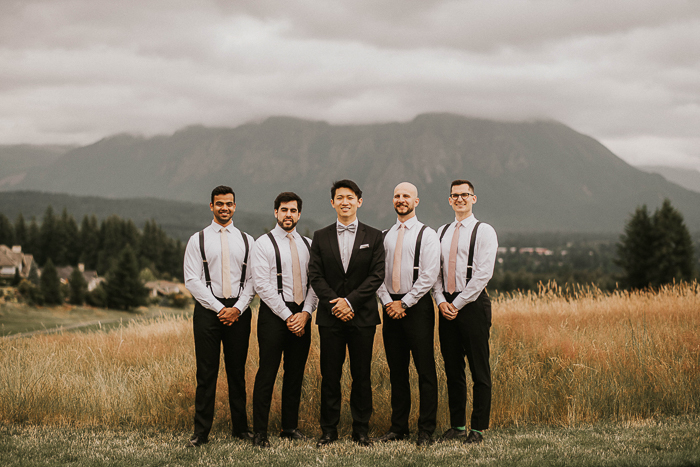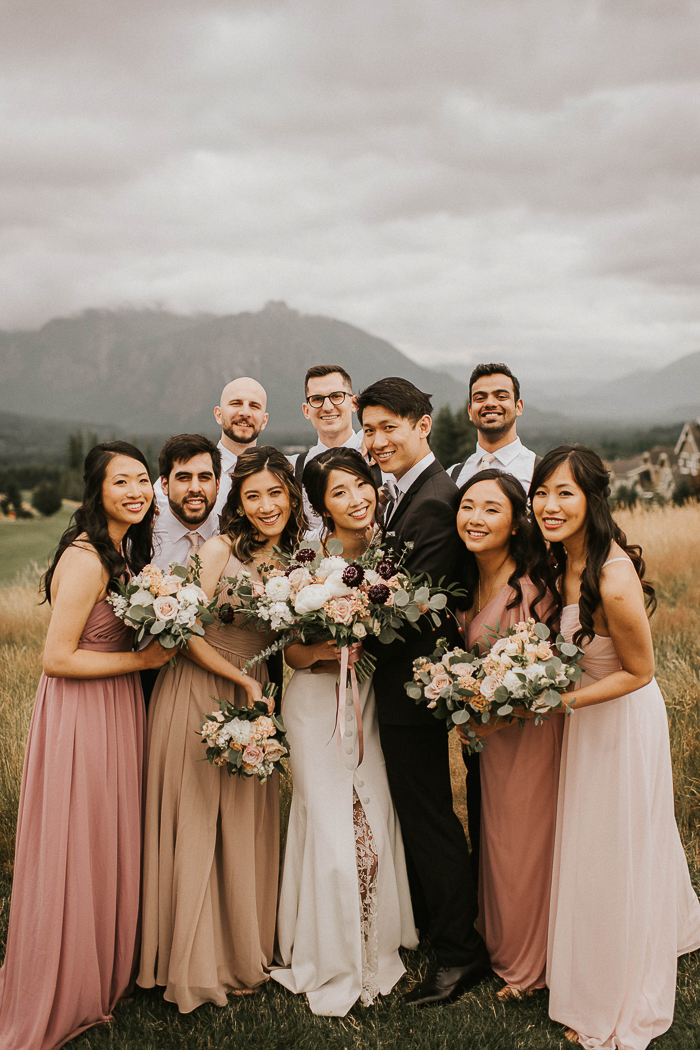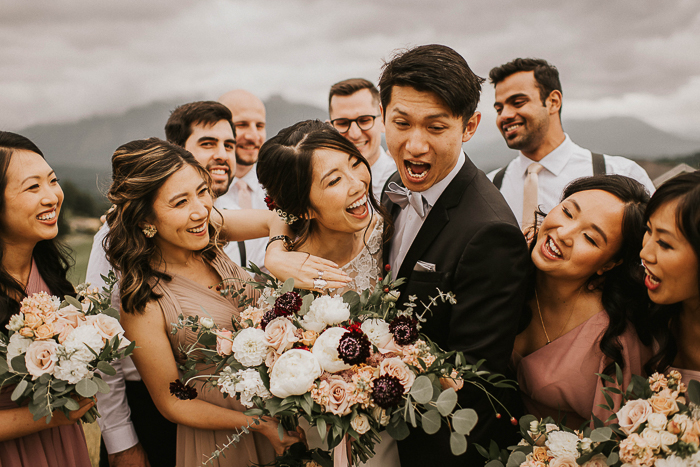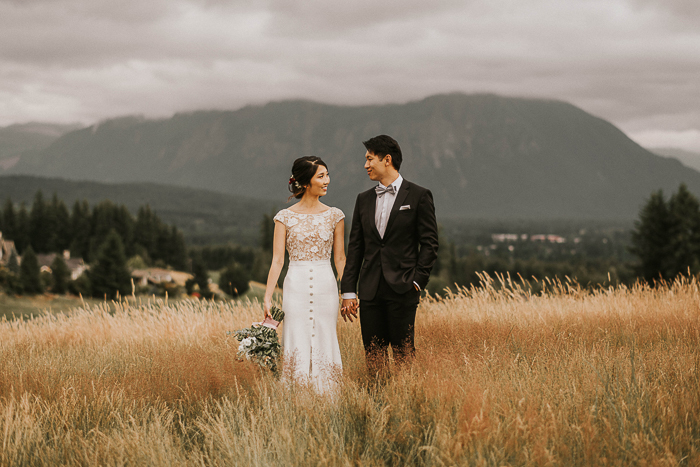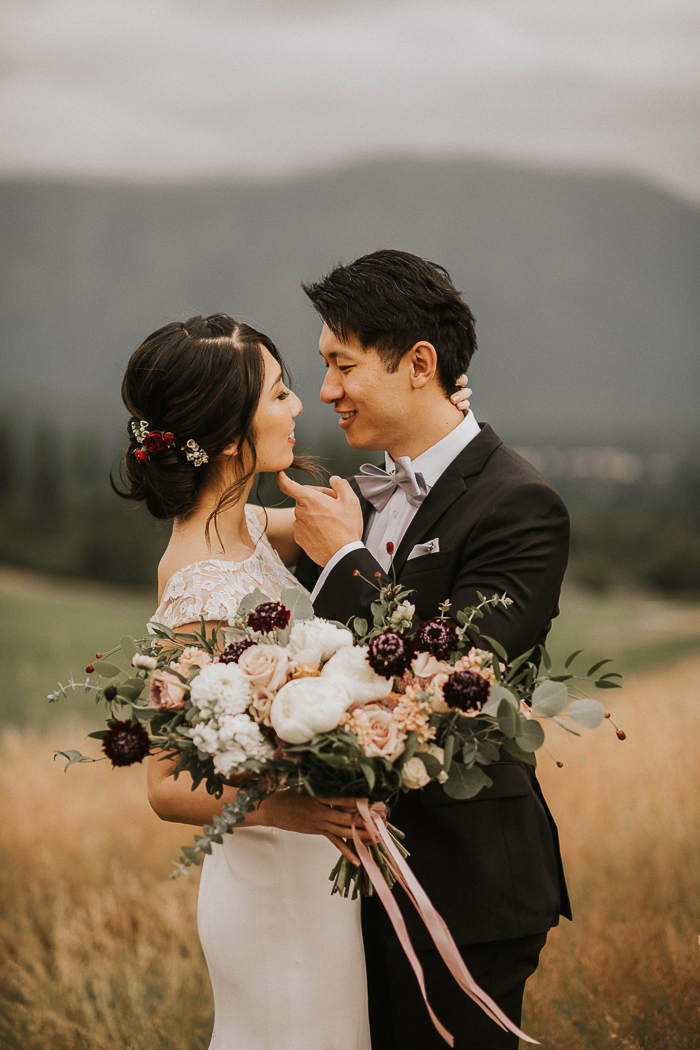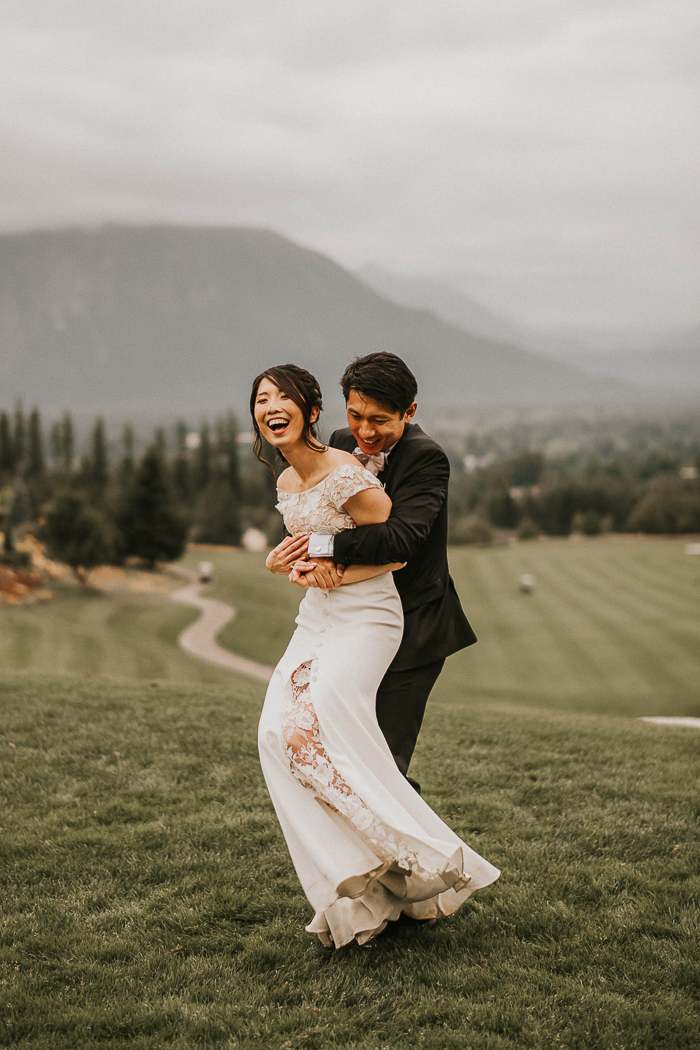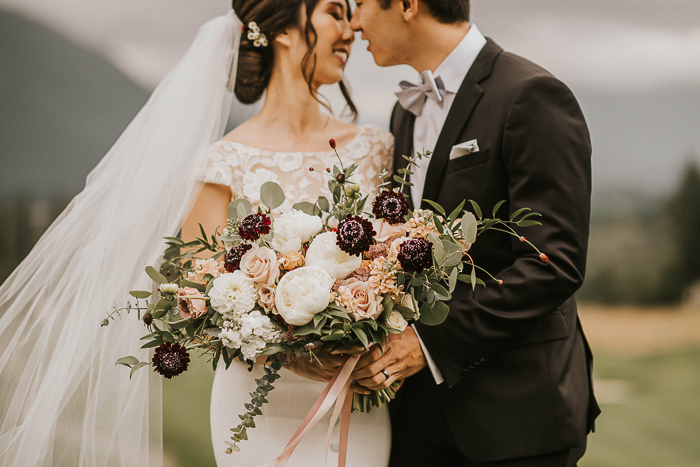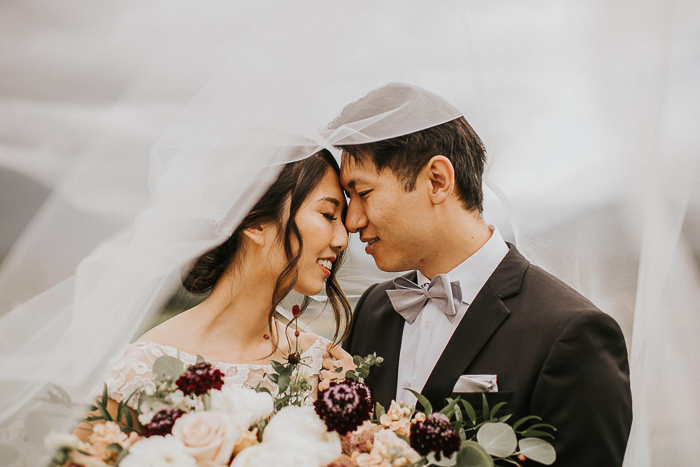 We wanted our day to feel intimate and personal, so we put a lot of our own personalities into details of the wedding. Our guest tables were named after our favorite movie duos, one of our signature drinks was named after our pup, and we put prints of our most loved movie quotes onto each guest's plate settings. Another big thing about me is that I live for music. We wanted the soundtrack at our wedding to be atmospheric – matching the mood of each segment of the wedding. I loved personally putting together playlists and sequencing the songs; when our guests afterward told me they loved the music at our wedding, my heart sang—and Martin literally sang.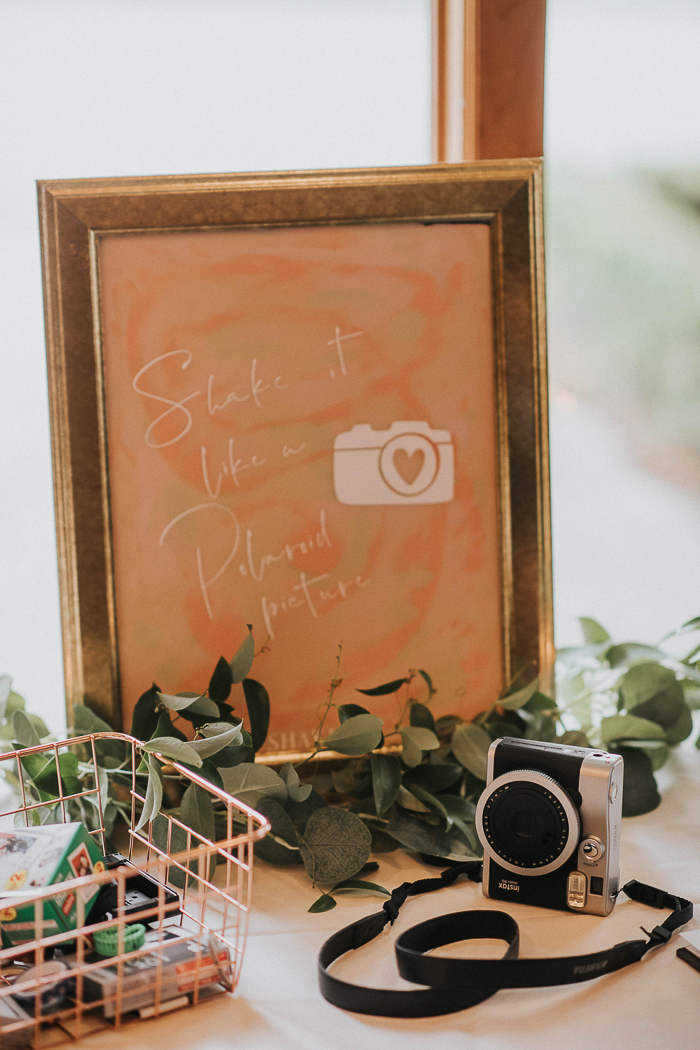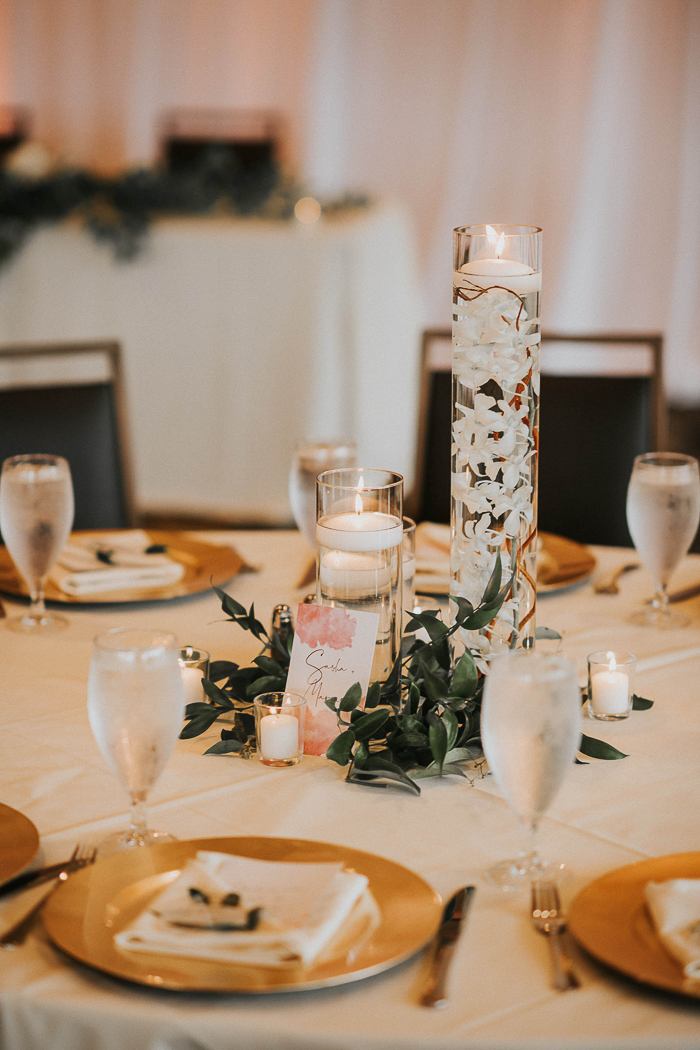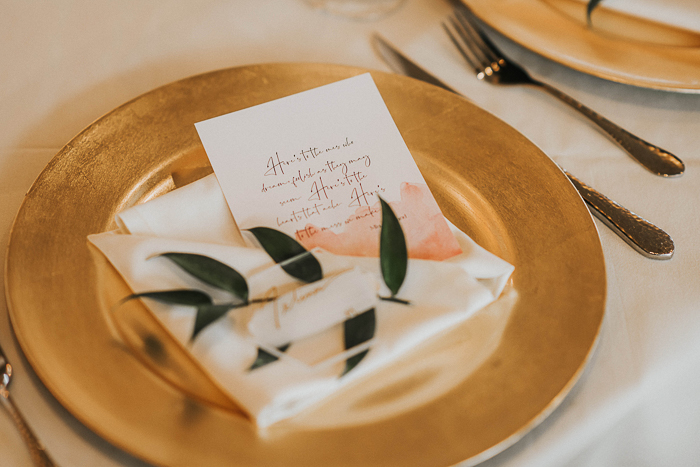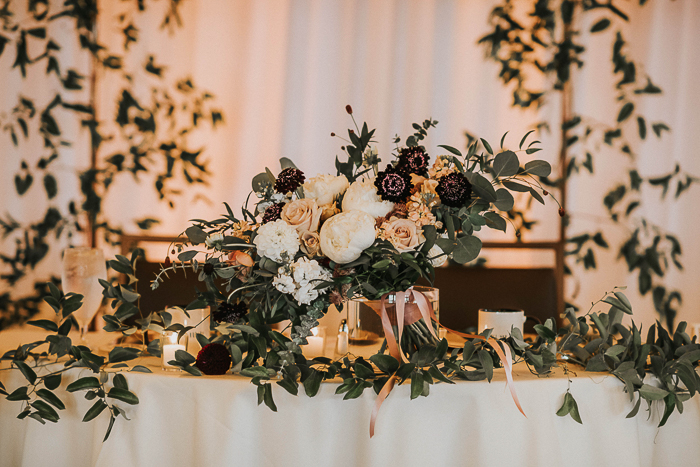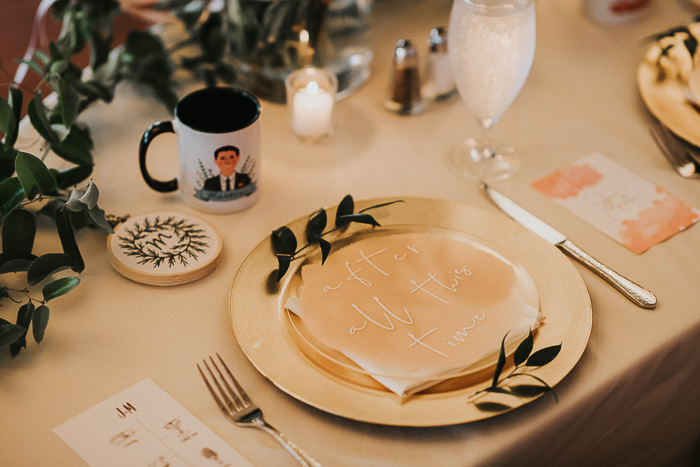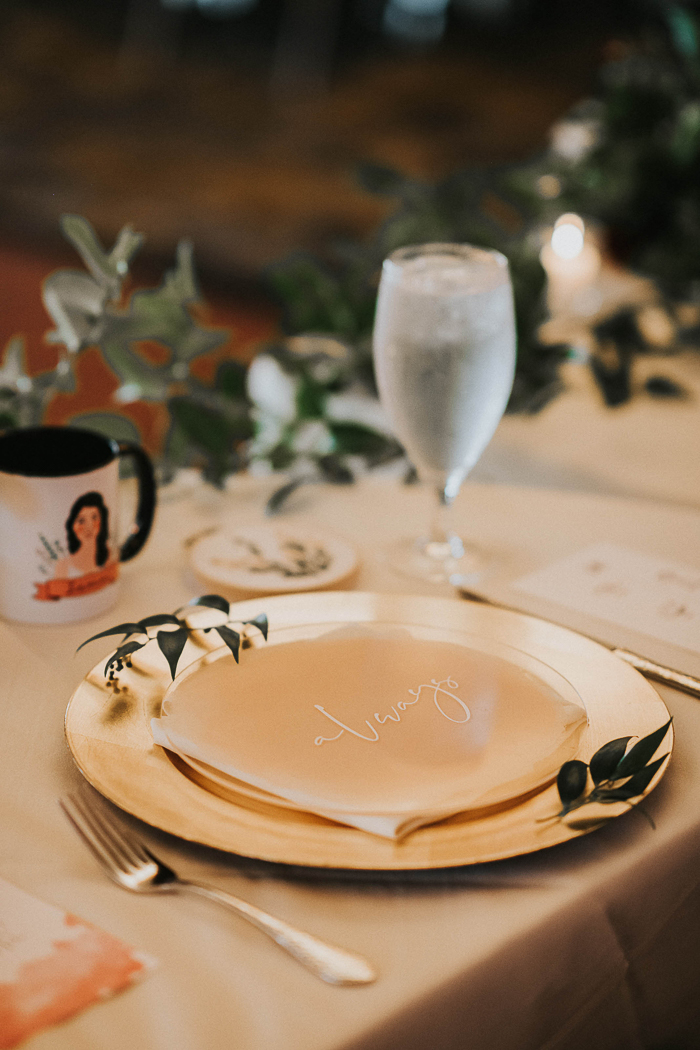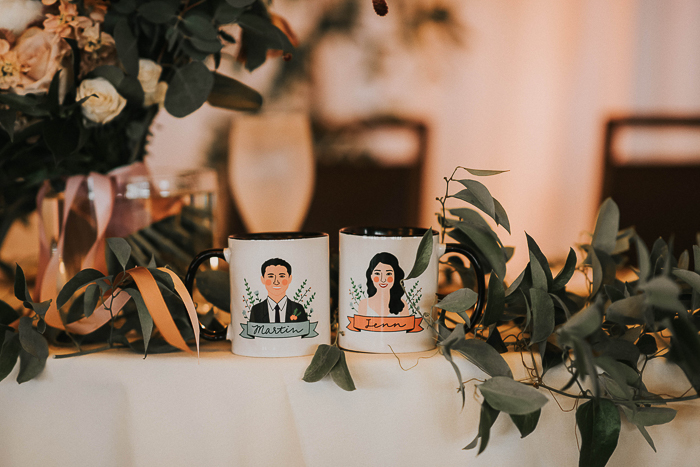 Shop similar mugs: Personalized Cartoon Mug ($25); Custom Portrait Mug ($38.95); Wedding Mug Illustration ($20.70)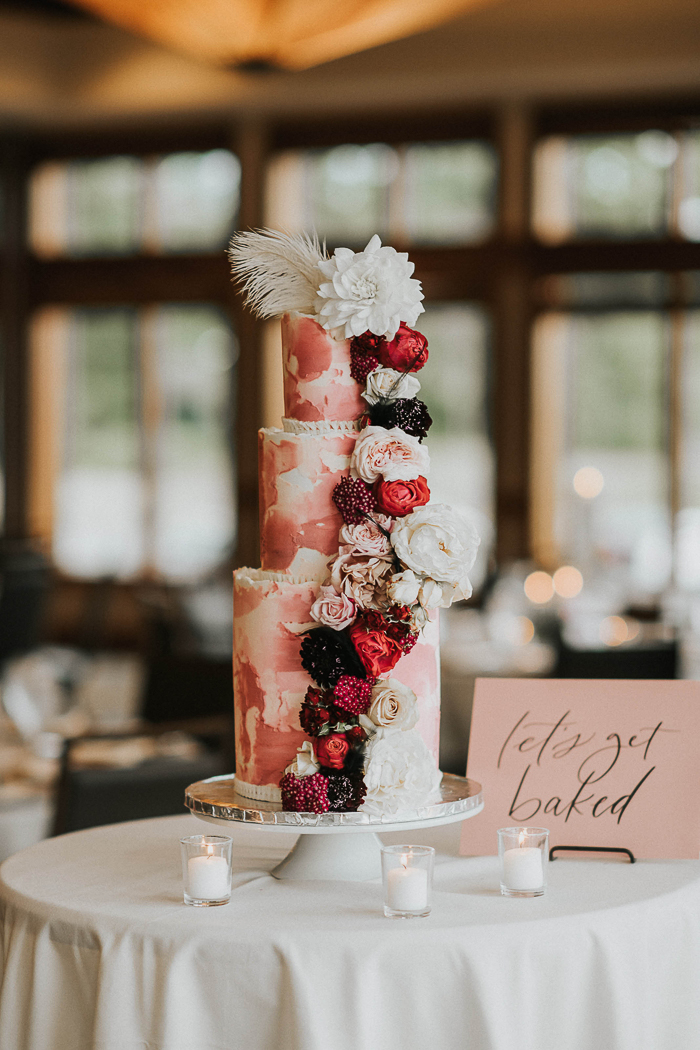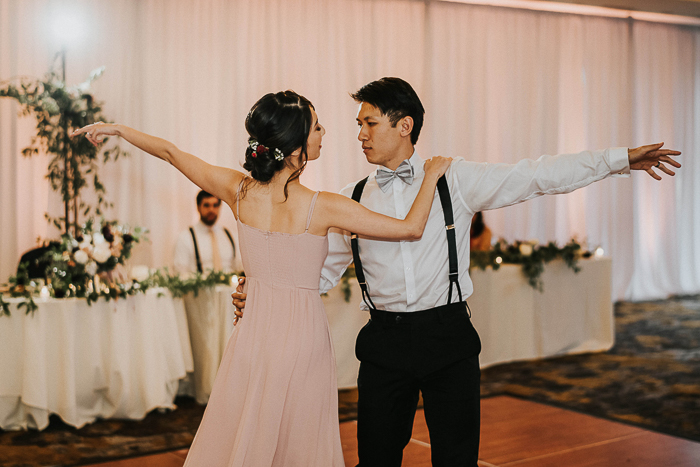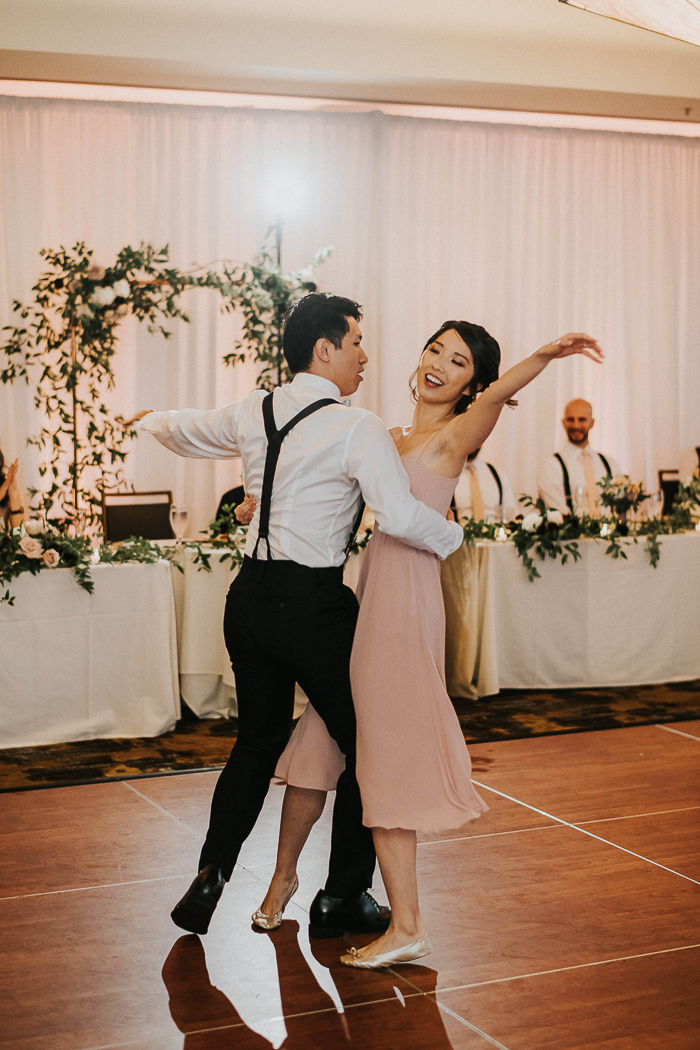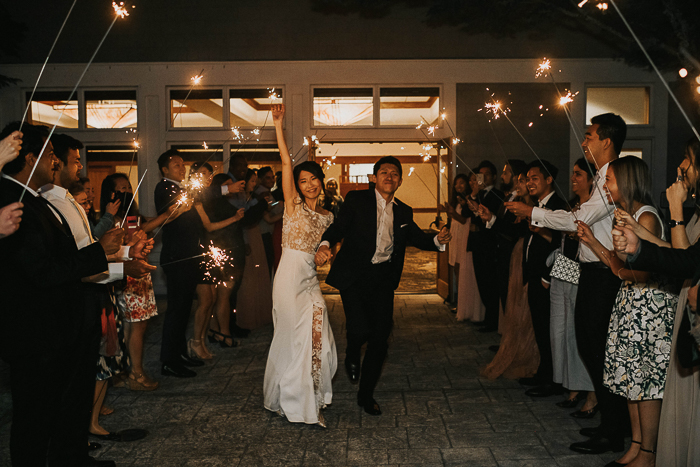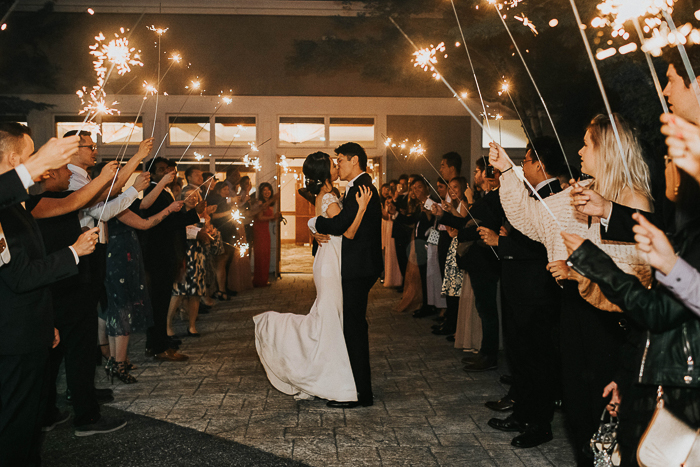 Congrats to Jenn and Martin on their elegant Club at Snoqualmie Ridge wedding and thank you to Junebug member Nick Plus Danee for sharing it with us! To see more of Nick and Danee's Photography, visit their profile in our directory of best wedding photographers in the world!
The post Simply Elegant Club at Snoqualmie Ridge Wedding appeared first on .