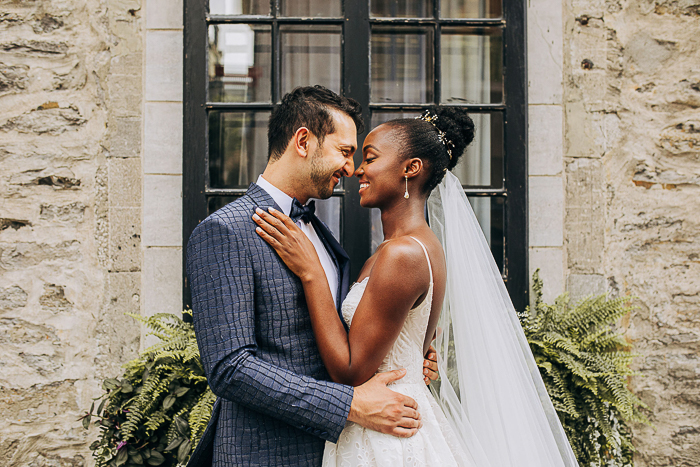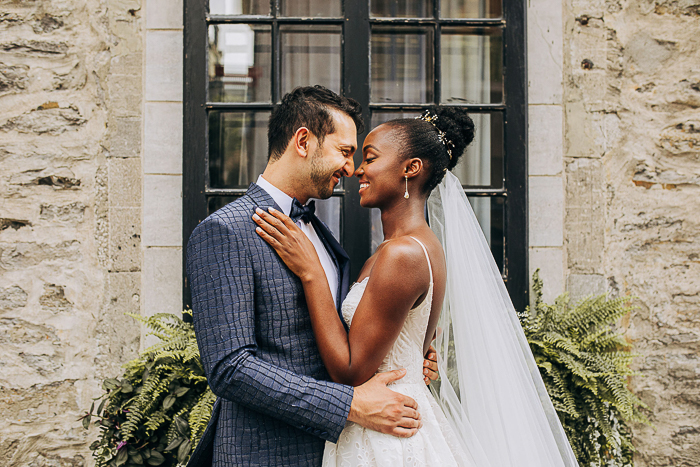 Here at Junebug, we're usually the ones doing all of the gushing about the real weddings we receive. Today we thought we'd do something a little different. This styled shoot, put together by Ma Cherie Bleue, was organized as a symbol of equality. With the reckoning of equality taking place worldwide, the talented team of vendors wanted to come together to prove that love is about just that–love. Regardless of race, religion, or sexuality, love always prevails.
So rather than listen to us, we want to share what Nathale Philips of Ma Cherie Bleue had to say about the shoot. We couldn't have said it better ourselves.
Nathale Phillips Of Ma Cherie Bleue On Their Why
Why did we decide to have this photoshoot? Because love has no color, ethnicity, or religious belief. Love is the deepest and most passionate sentiment. Humans create boundaries, while love breaks them.
We embraced the "The Love in the City" project to support the Black lives matter movement. We have always felt that the wedding industry needed to be inclusive and demonstrate diversity.
While 2020 has been challenging in many ways, it importantly taught us that racial discrimination of any kind will no longer be tolerated. What better way to showcase this commitment than aligning a team of artists and professionals from the Black community and allowing them to show the beauty and talent?
The gorgeous couple was captured making their way through beautiful Old Montreal. We chose a real-life couple as models, and their love was tangible through our photographer's lens. We want to thank everyone who contributed to making this project possible. Special thanks to Hayley Paige and the team at Elegant Wedding, who supported us, who believe in inclusivity, and stand with us in saying: "Black lives matter."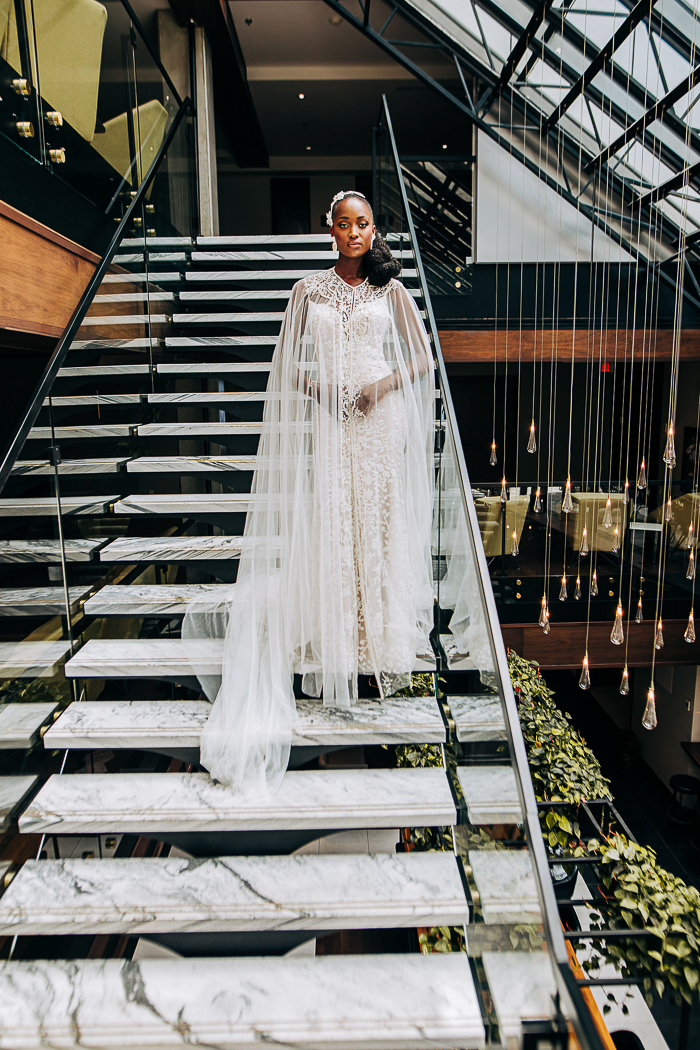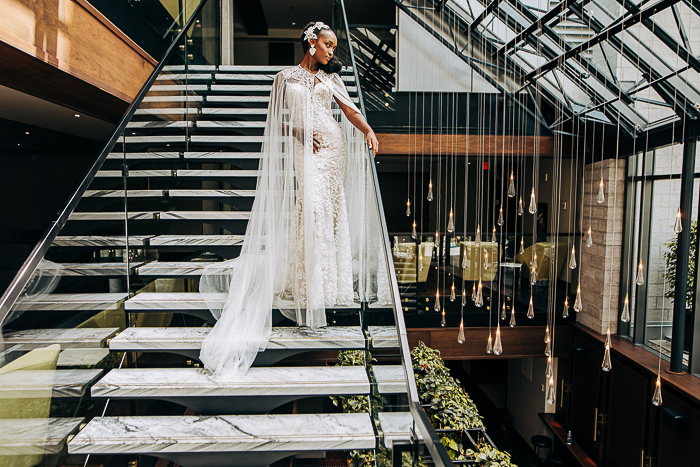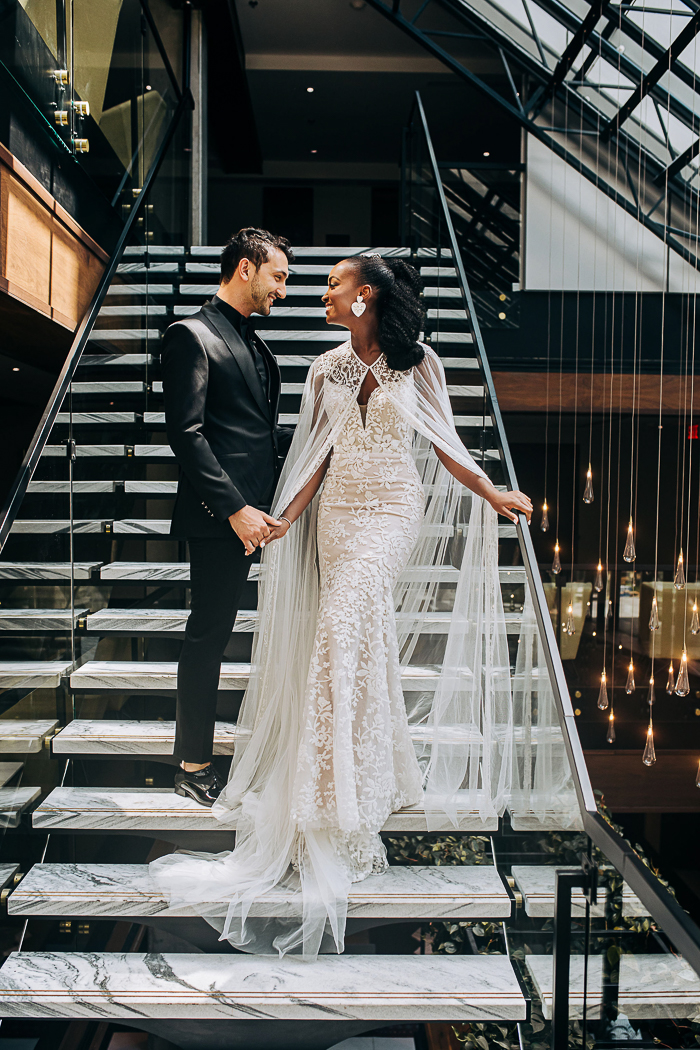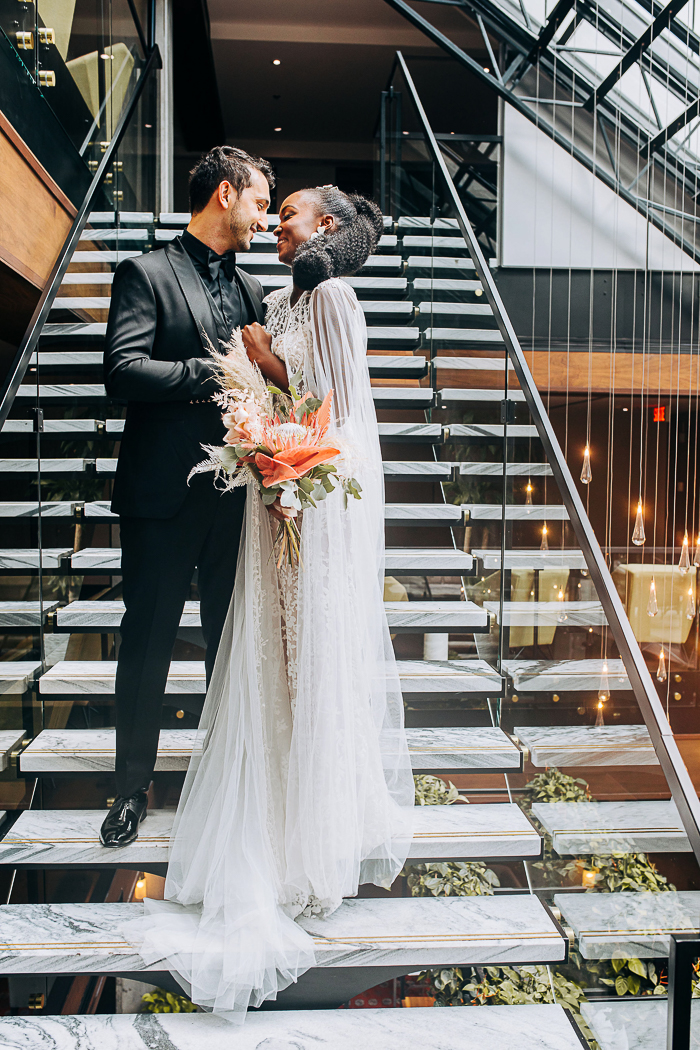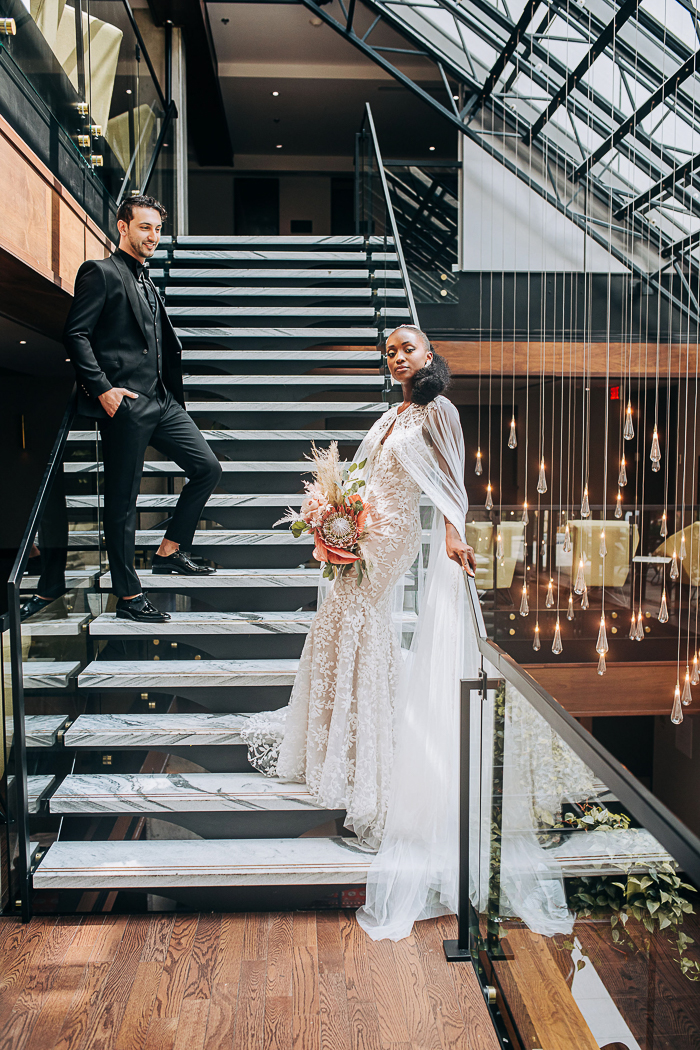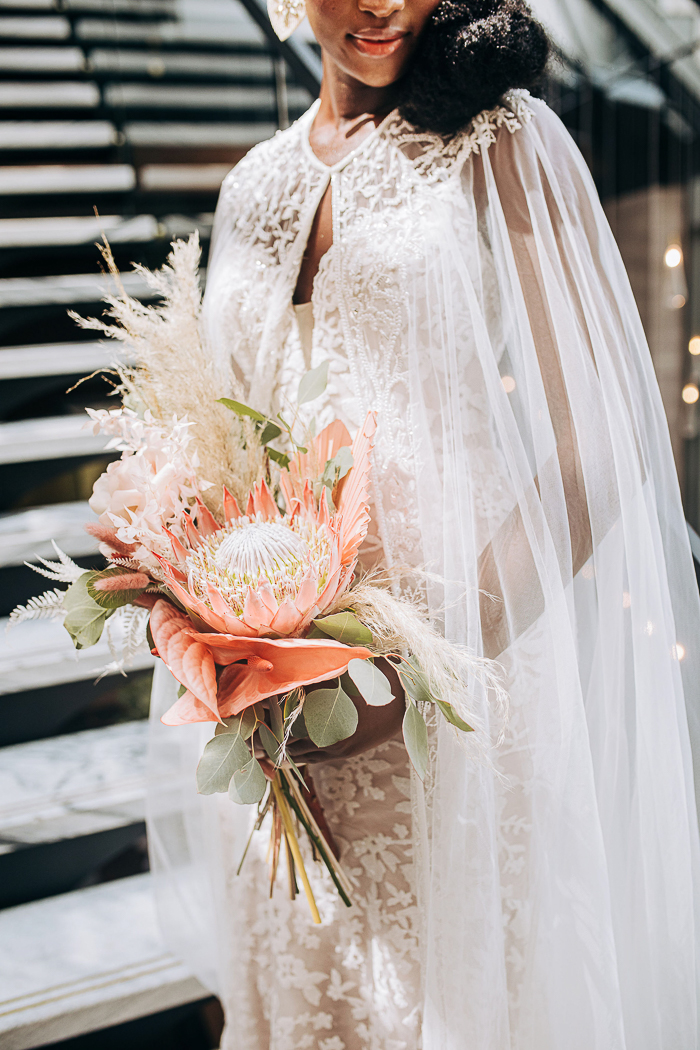 How The Look And Feel Were Decided
The shoot took place in old Montreal to bring together an urban look and rustic feel. The gorgeous William Grey Hotel provided the backdrop. With fall at our doorsteps, we thought we could emphasize the scene by setting up a chic table with modern touches. We used fall colors such as orange and black, with a gorgeous pampas grass tree as the centerpiece.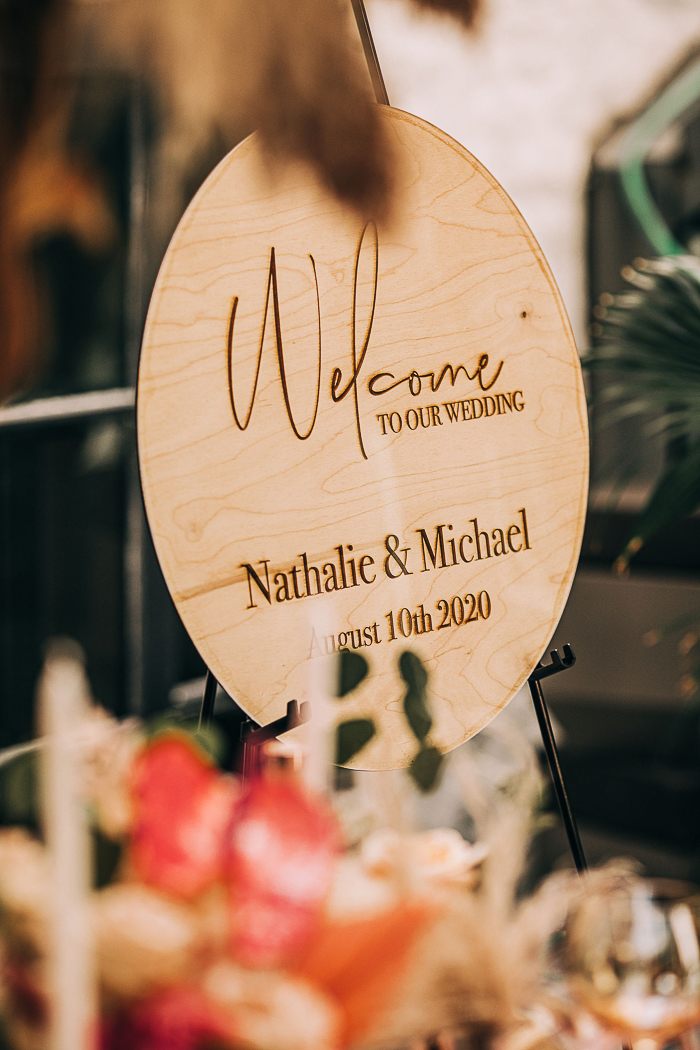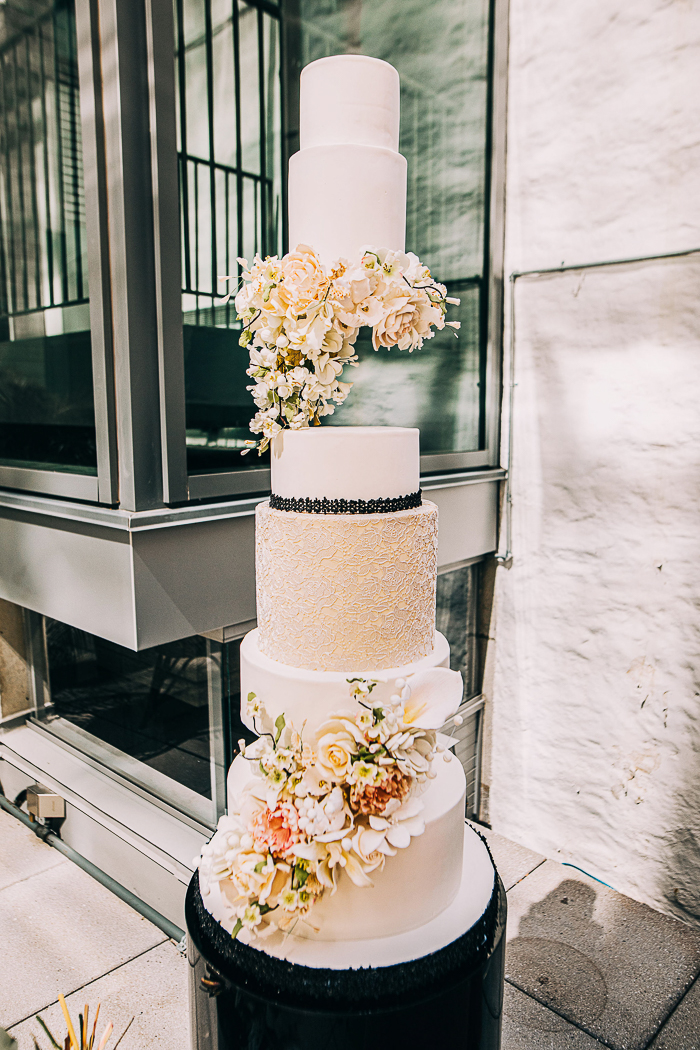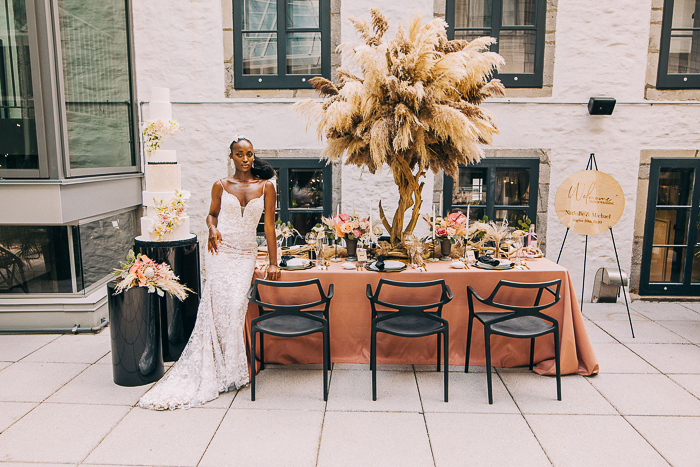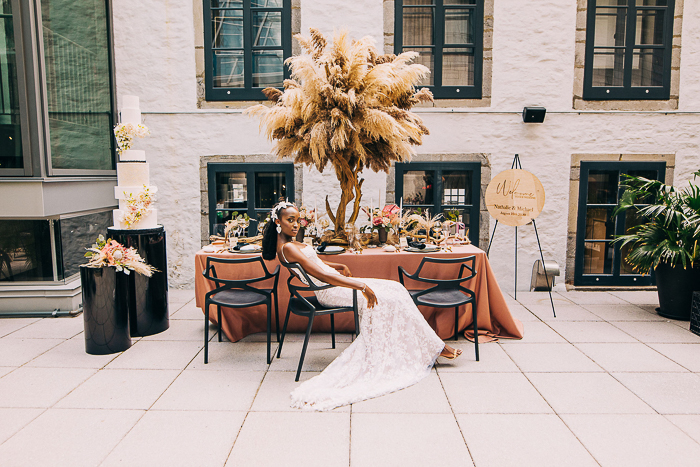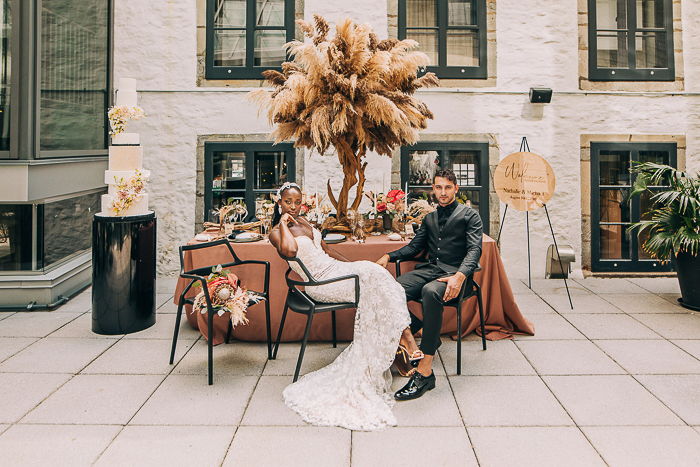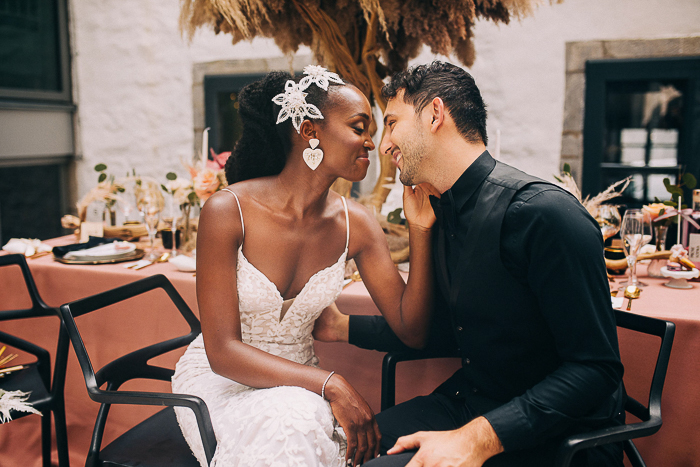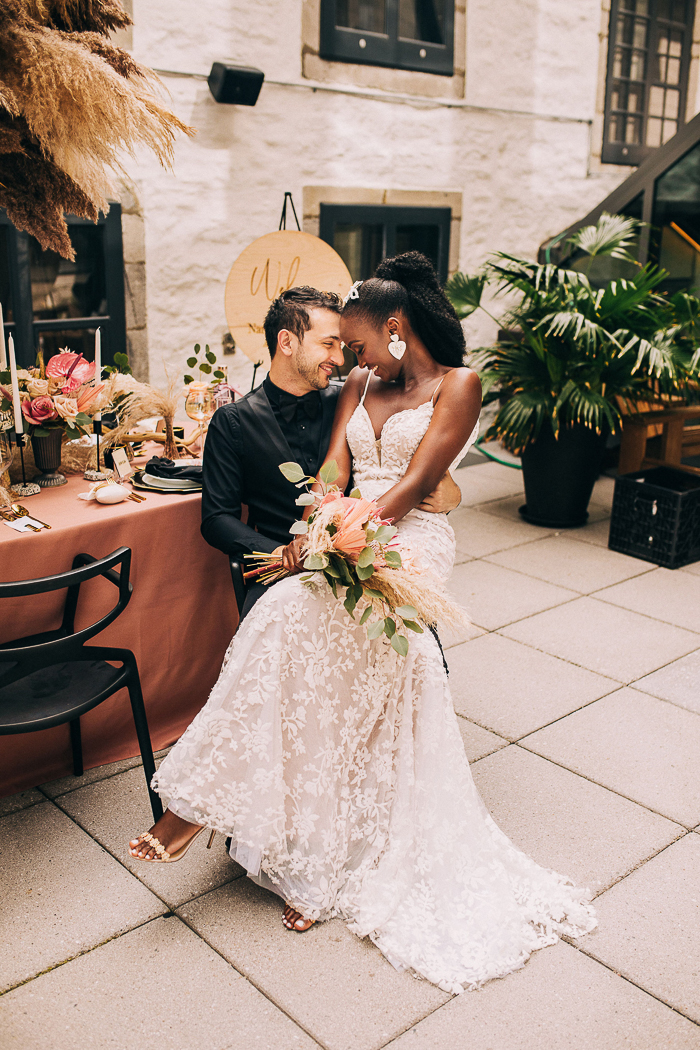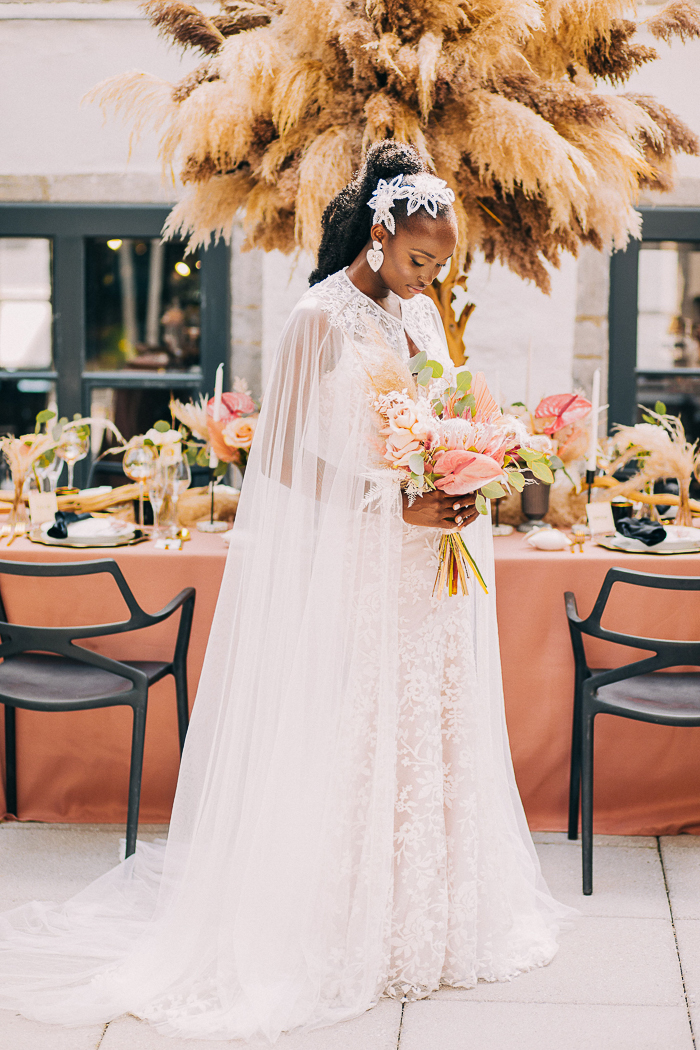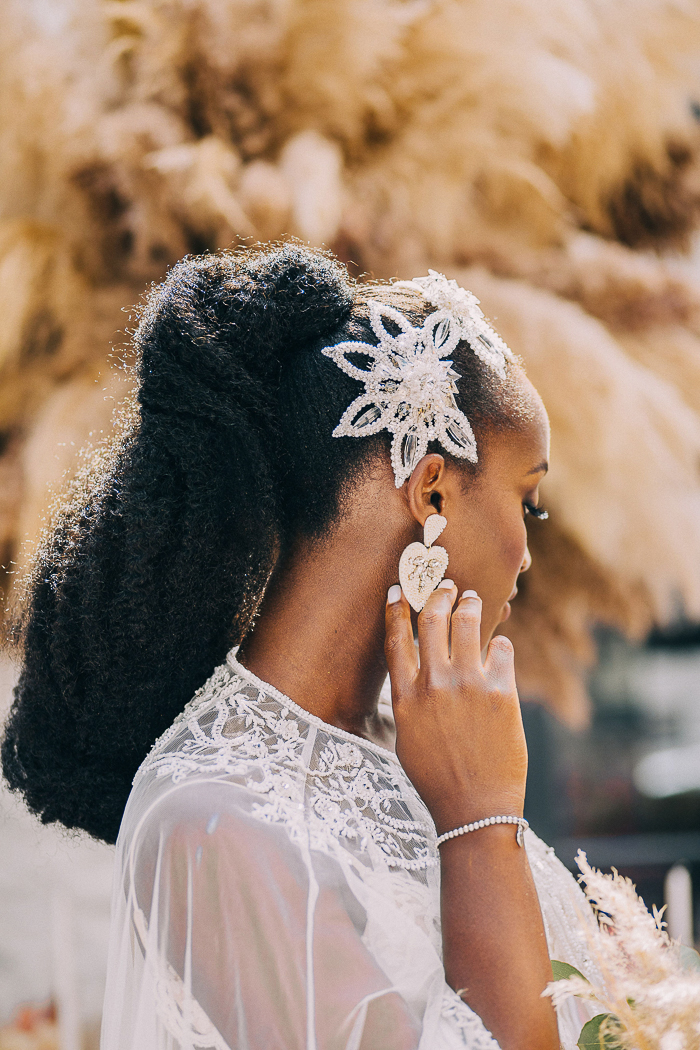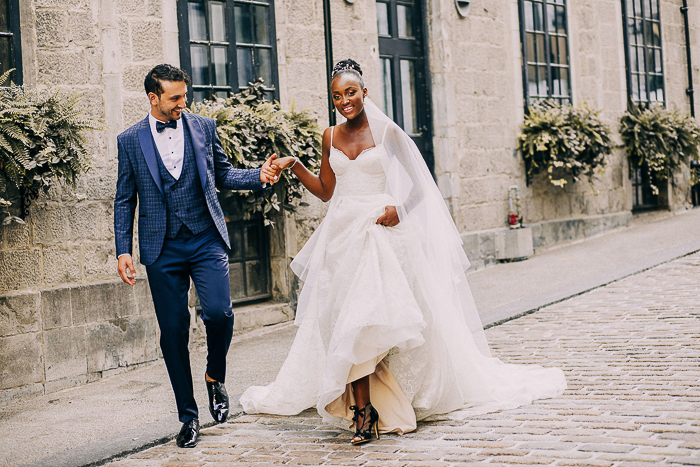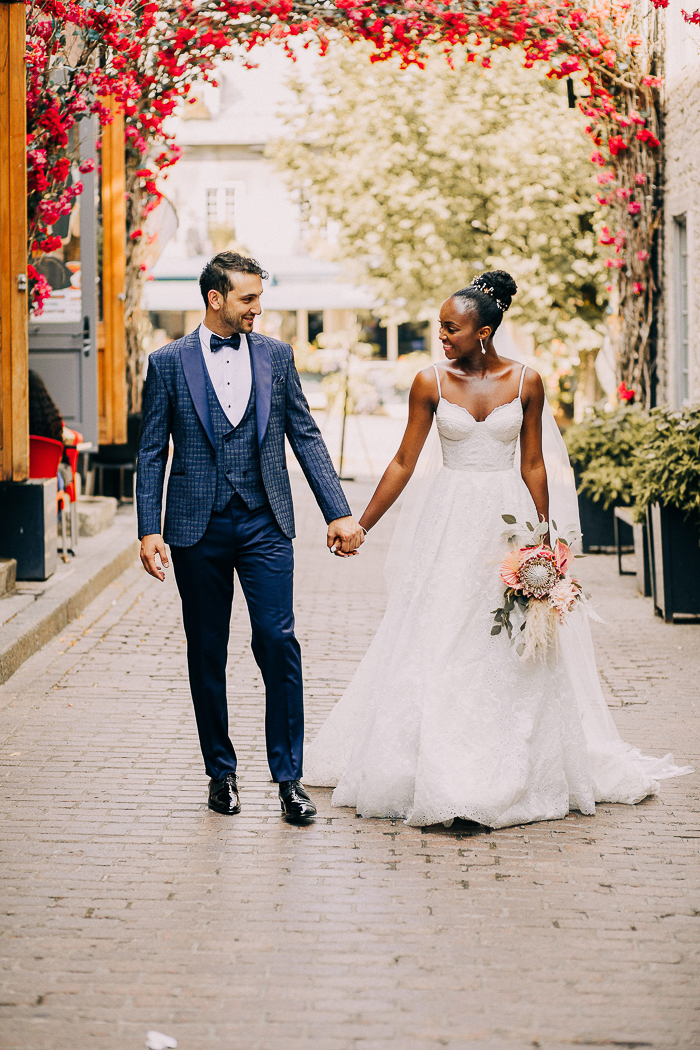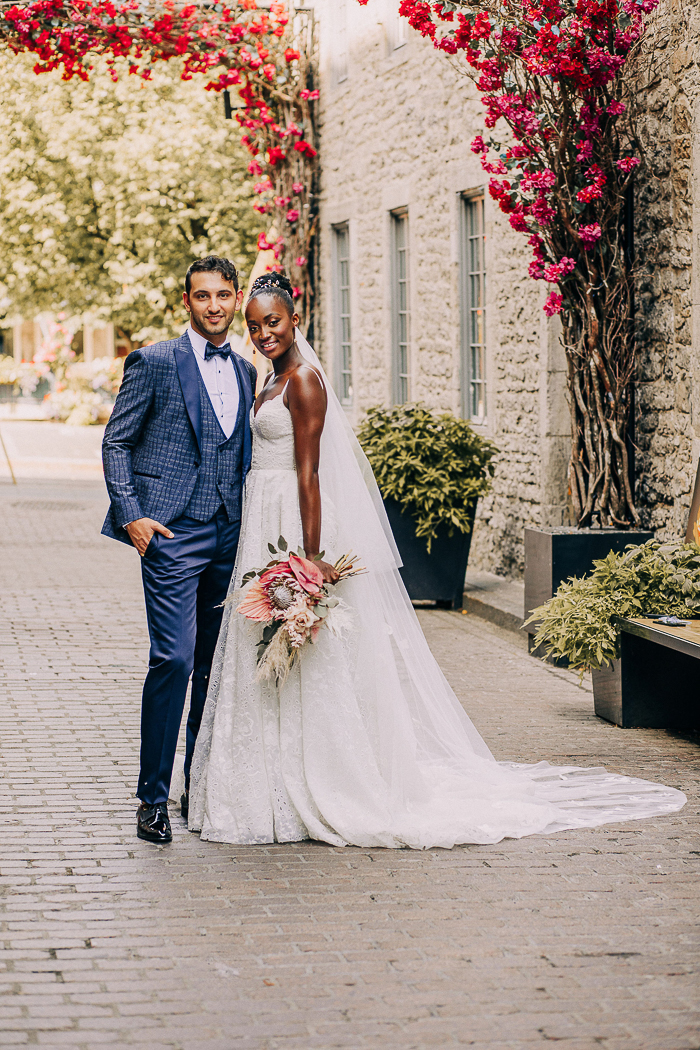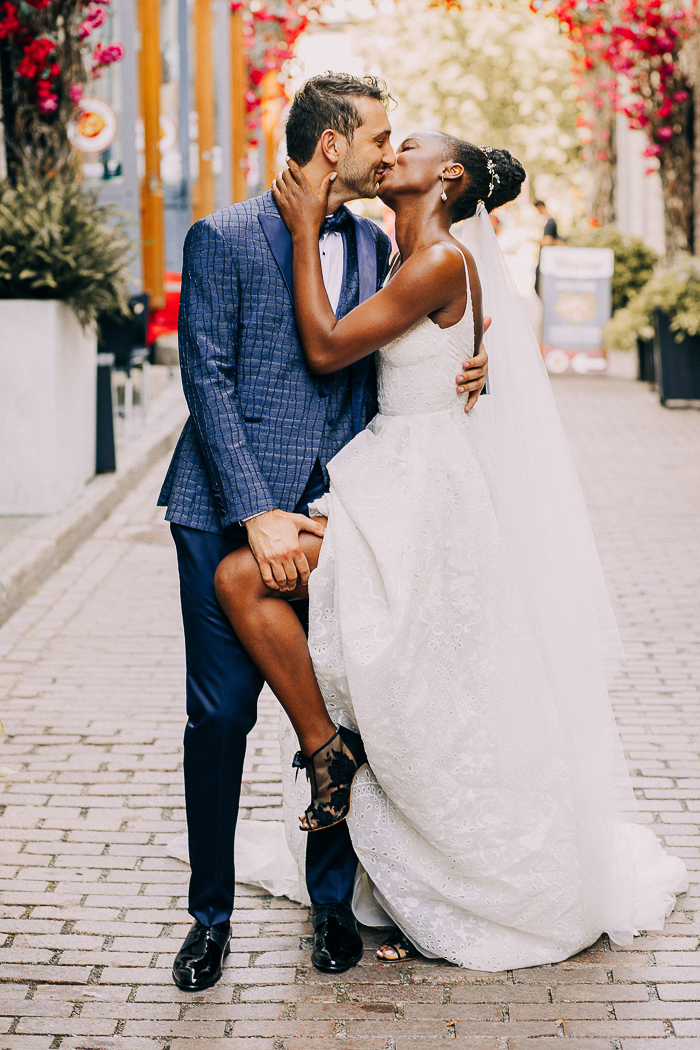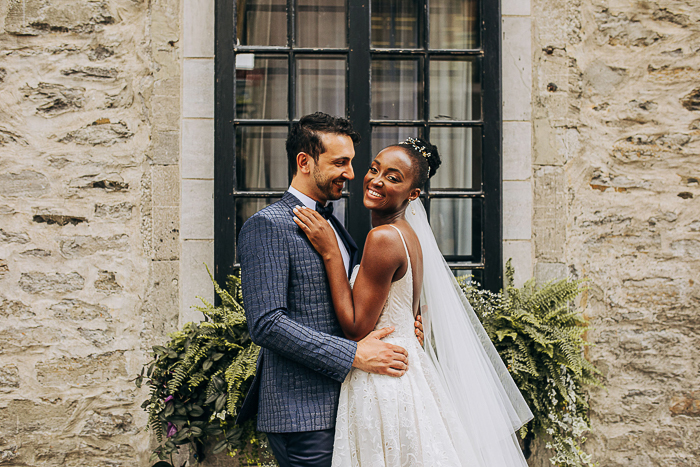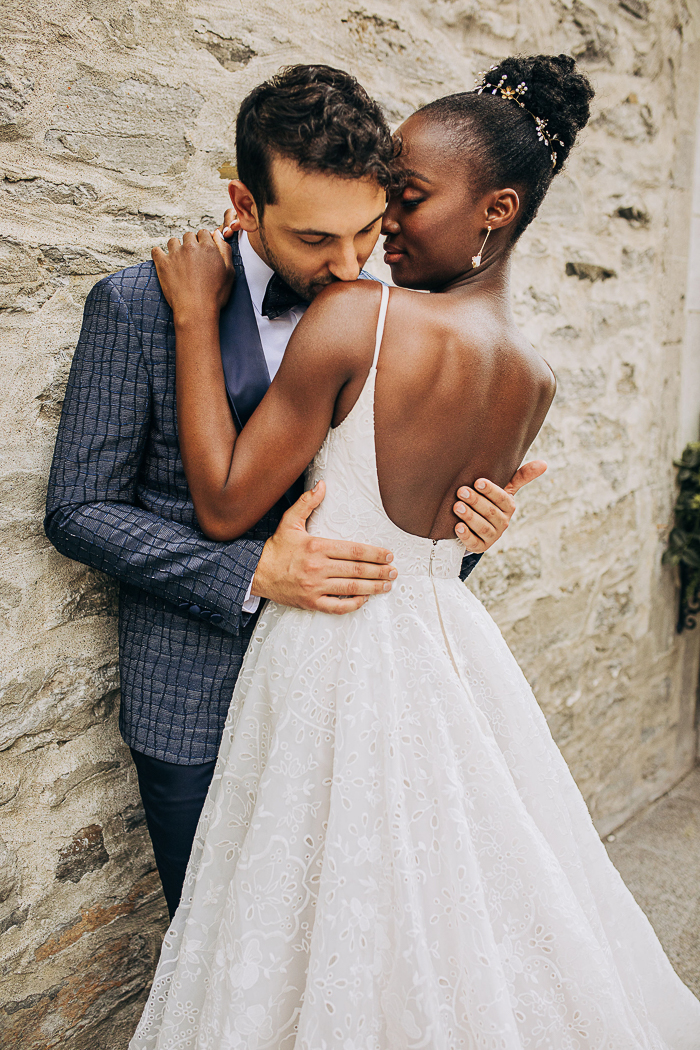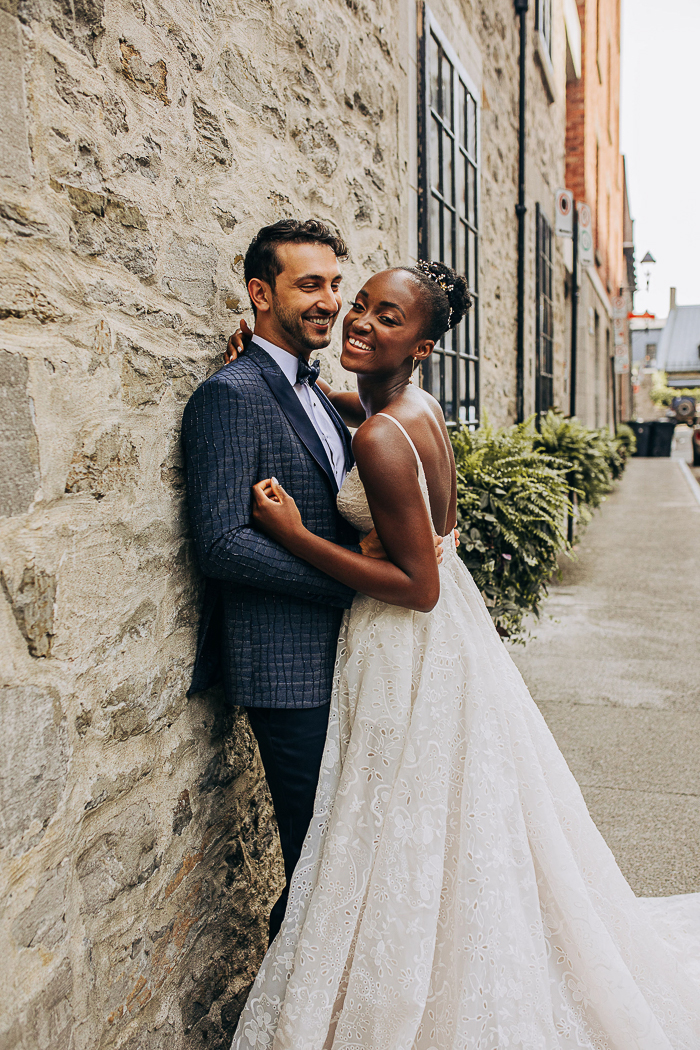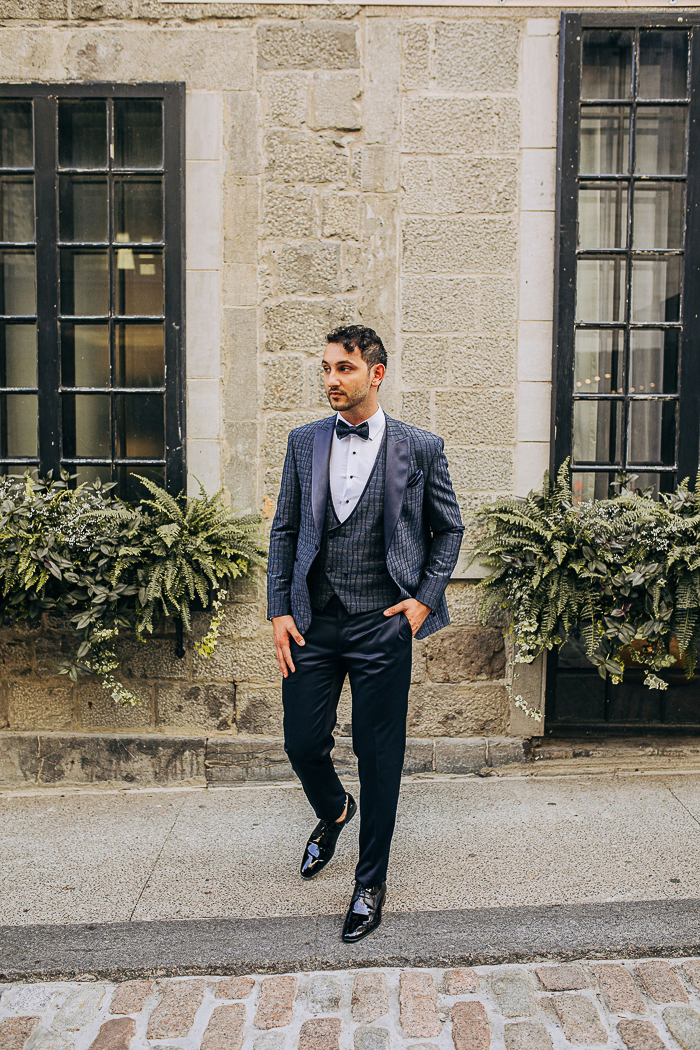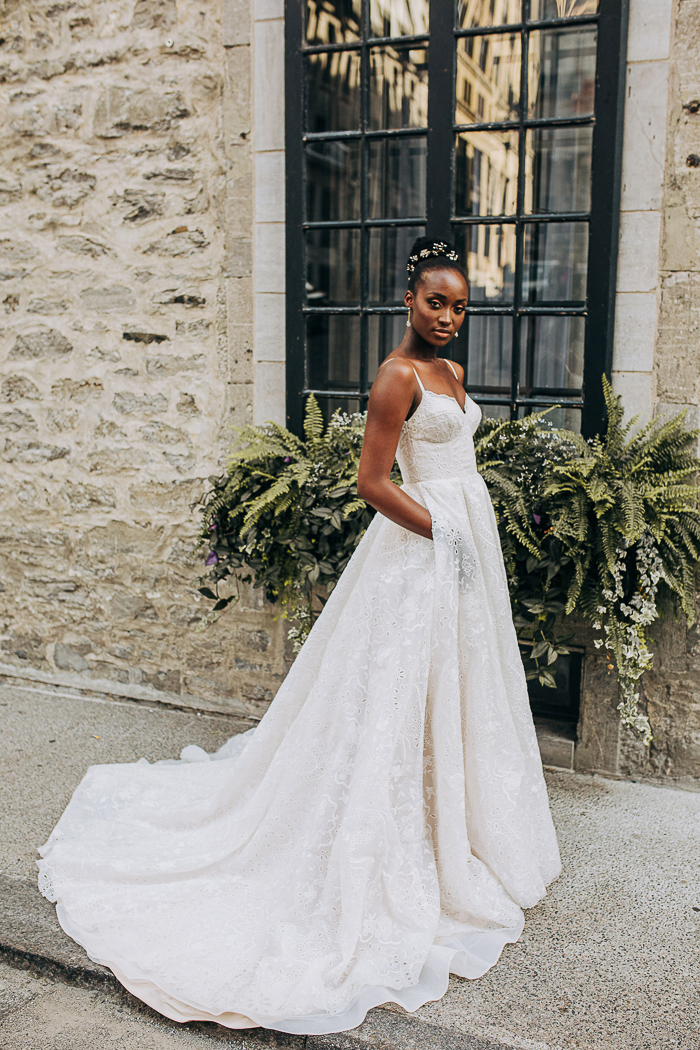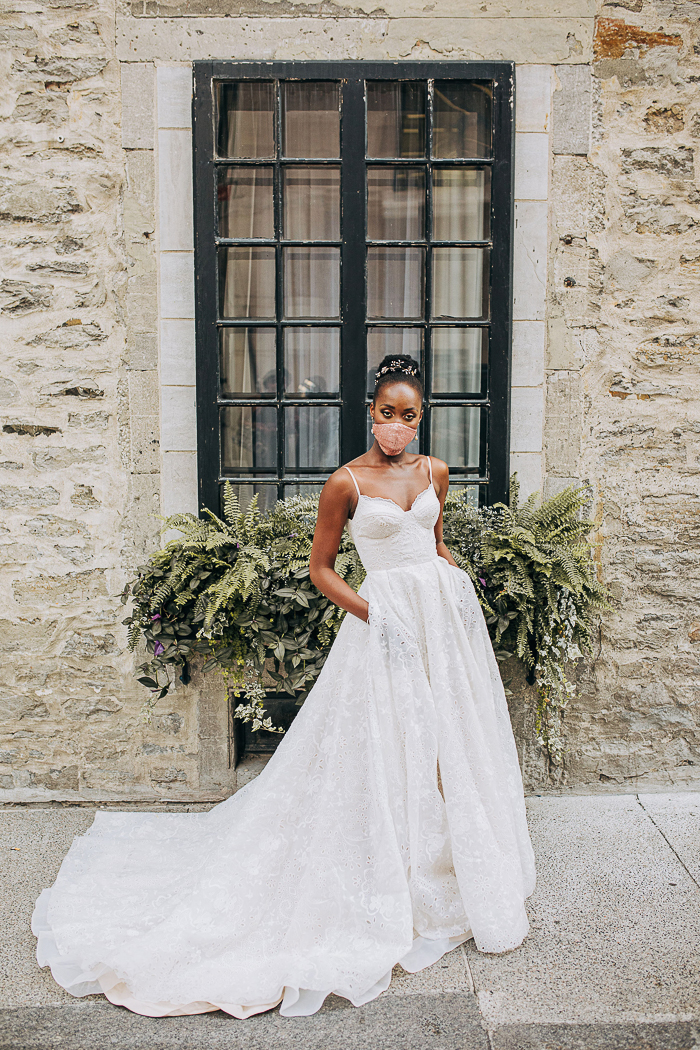 Recommended Reading: 31+ Stylish Face Masks For Your Wedding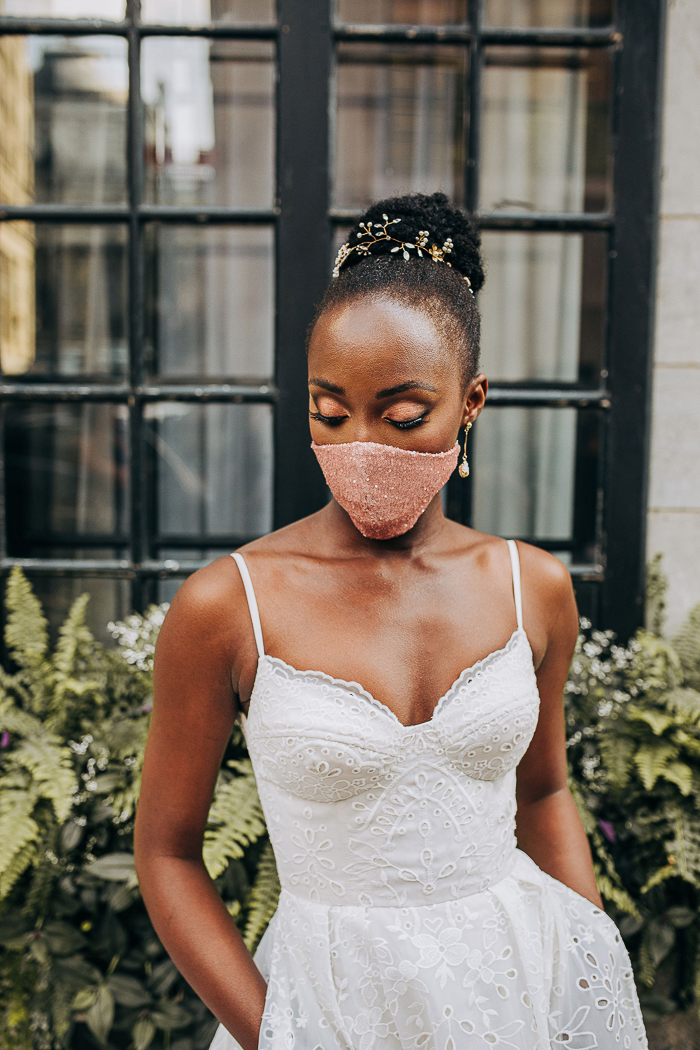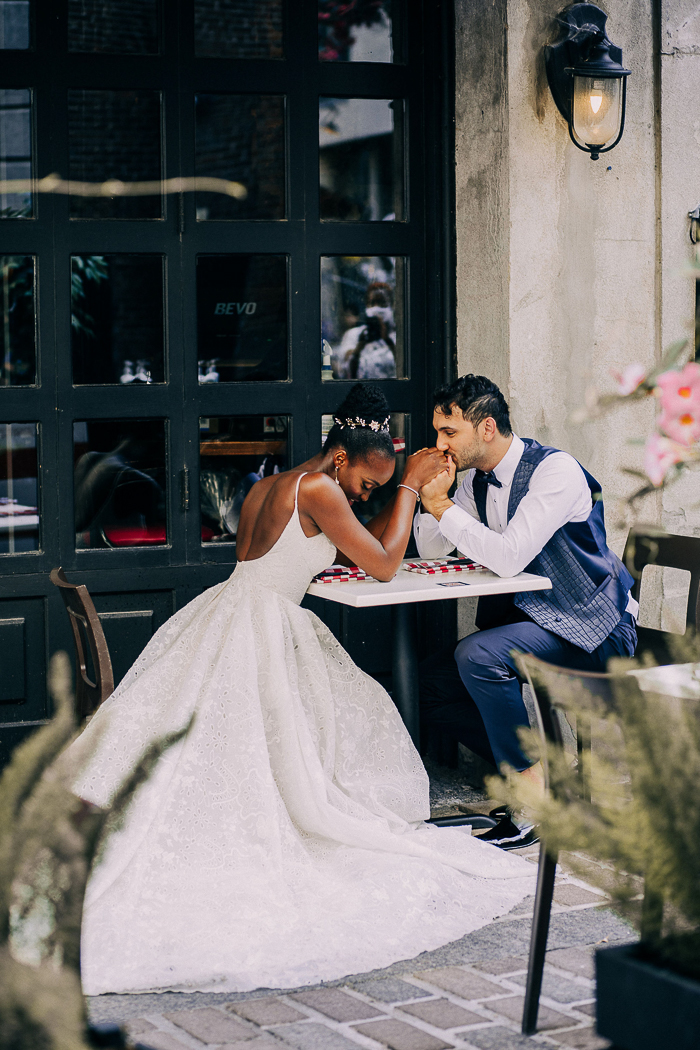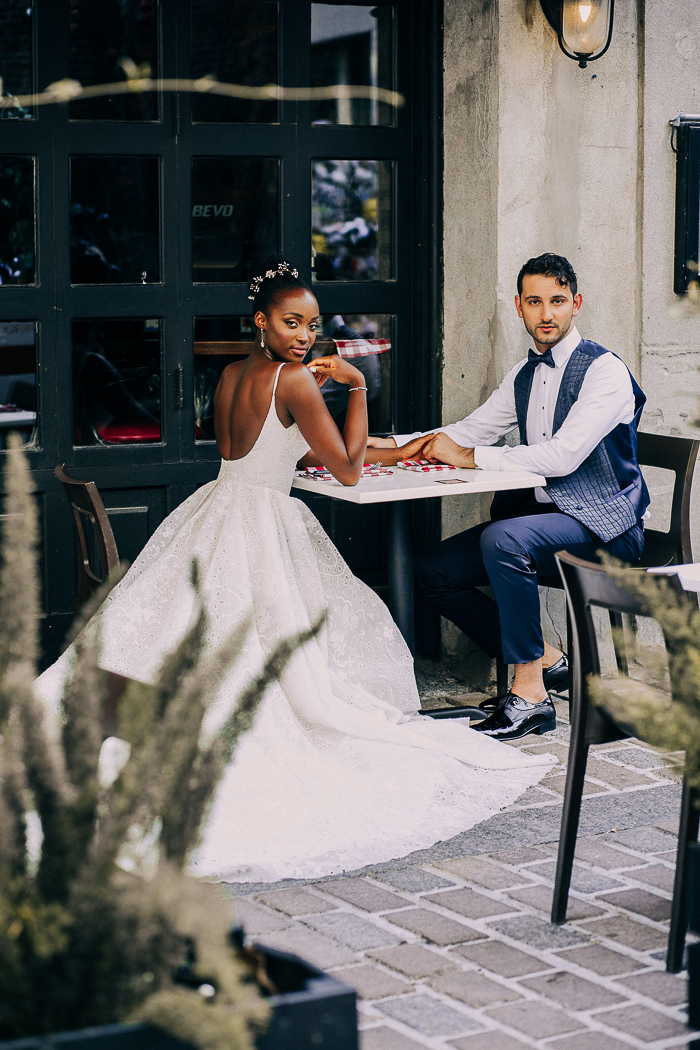 Variety In The Bridal Fashion
Variety is the spice of life, which is why we selected four different Hayley Paige wedding gowns for the beautiful bride. Each dress reflected a style–modern, classic, elegant, and fun/casual with the 2-in-1 gown that transitions from long to short dress for party time.  With the change of the times, we even incorporated the face mask.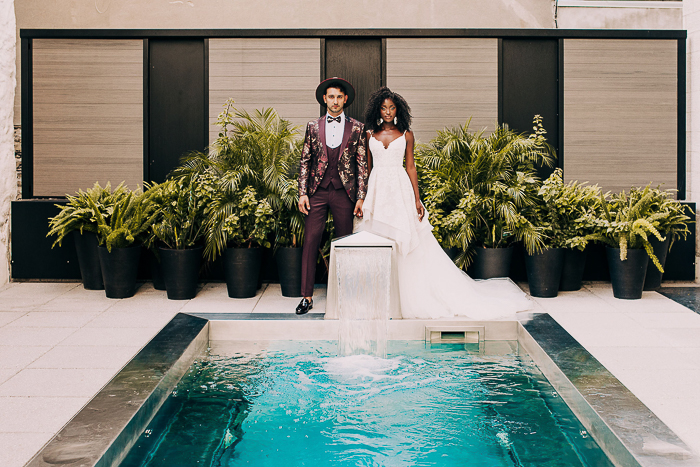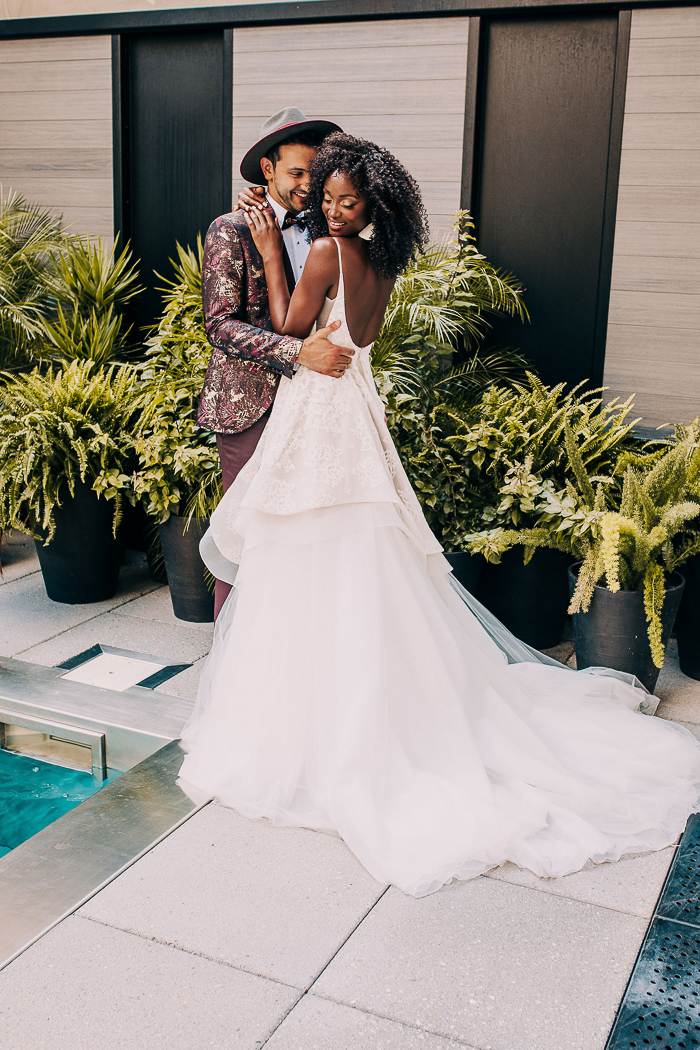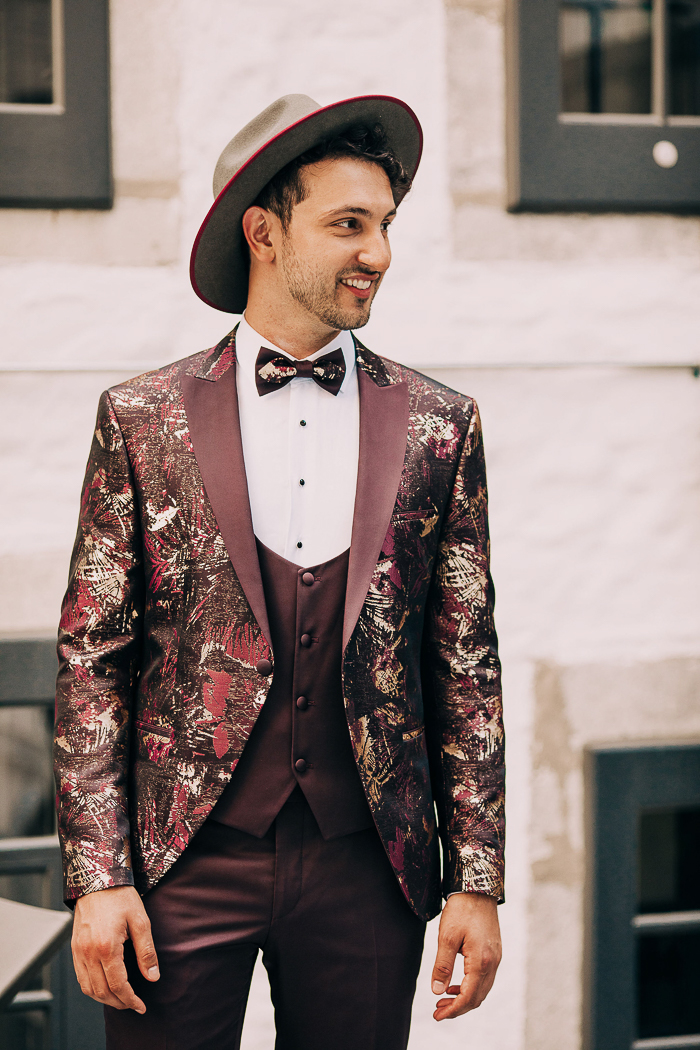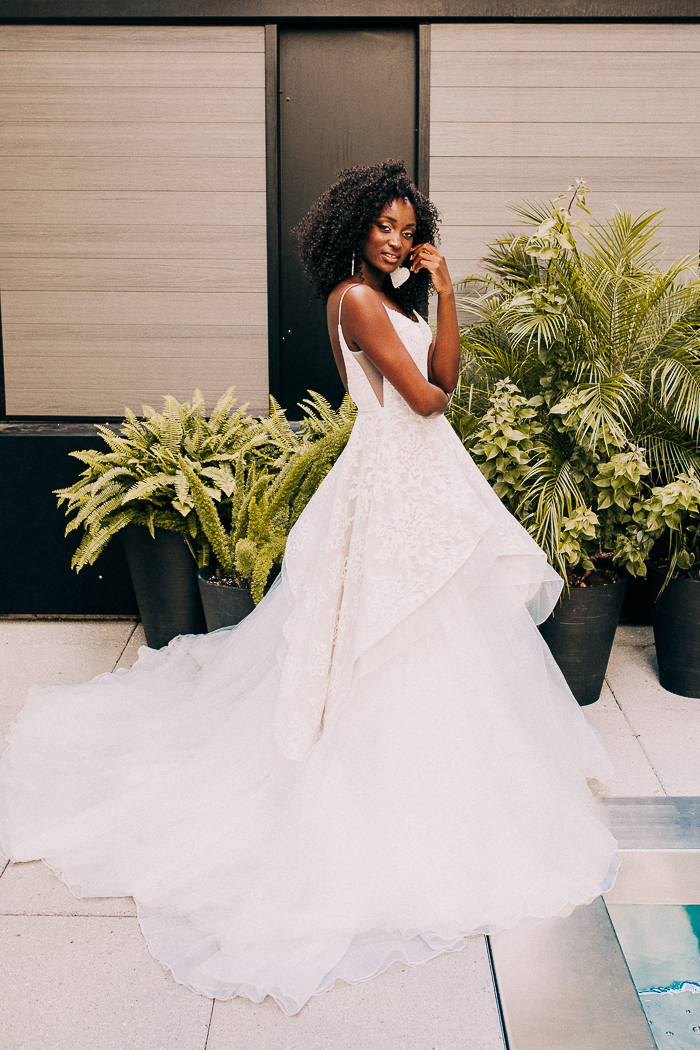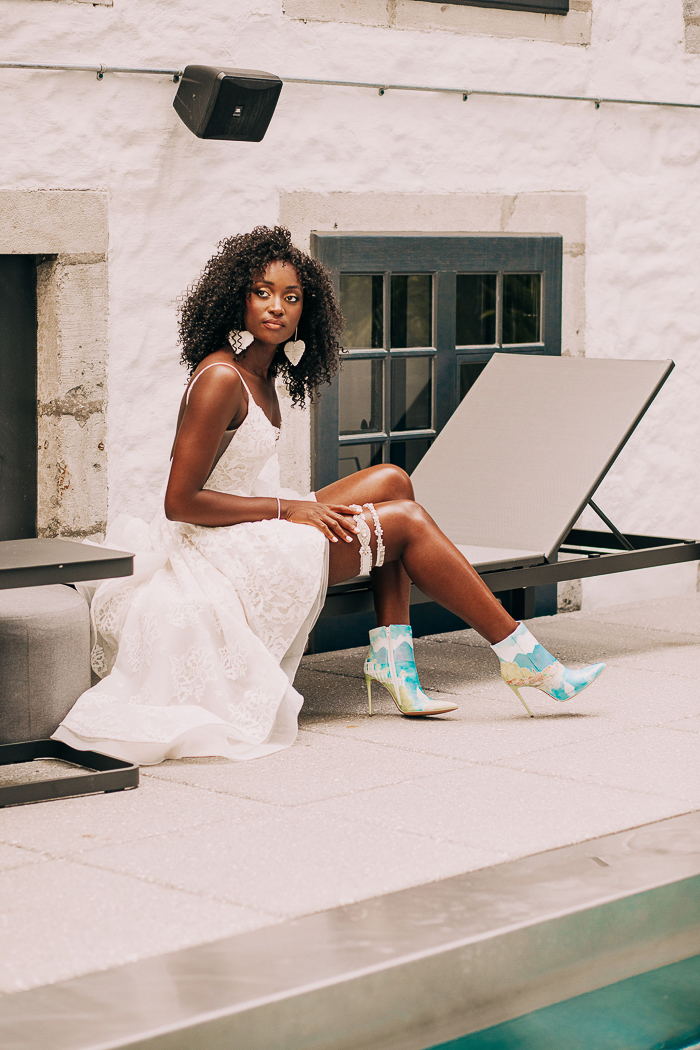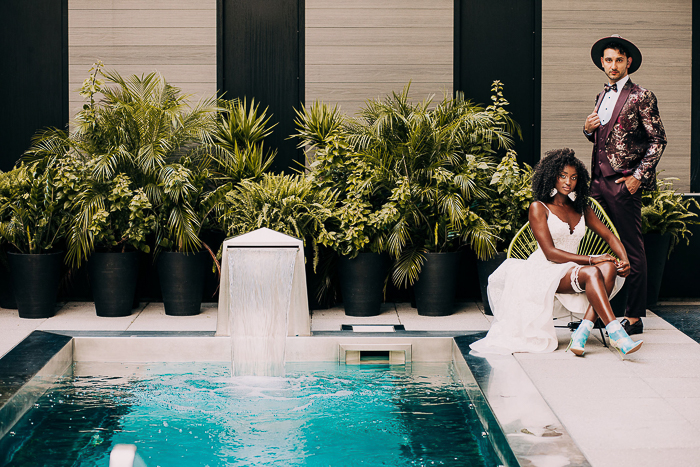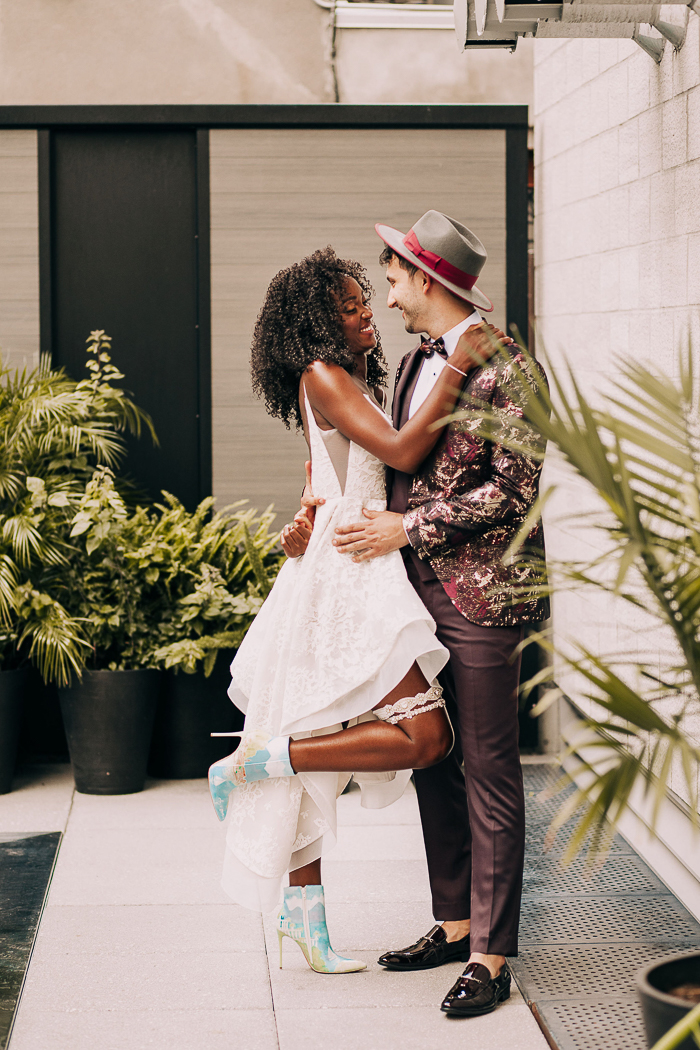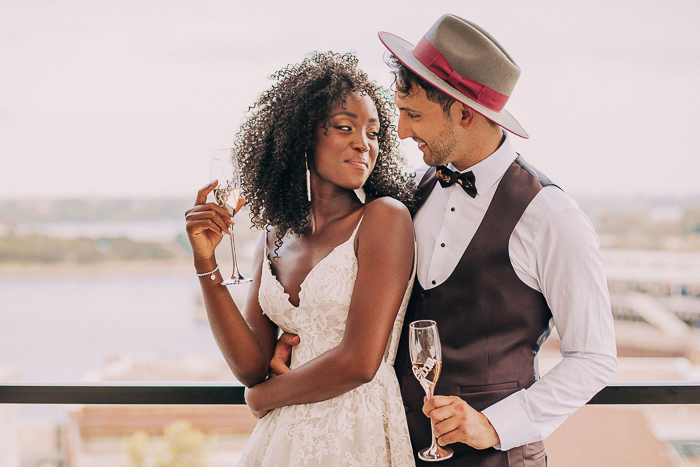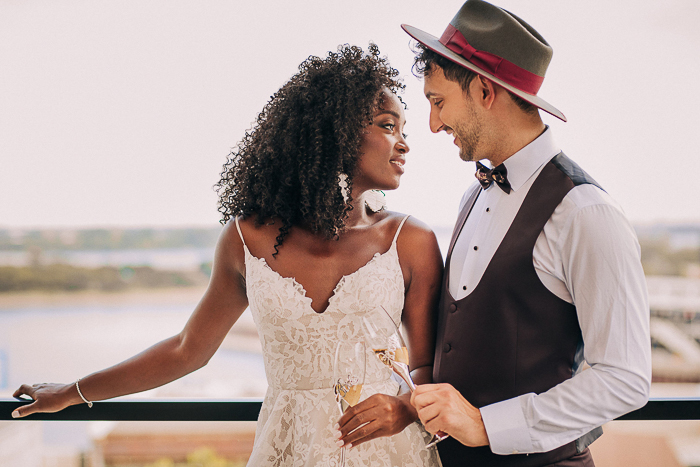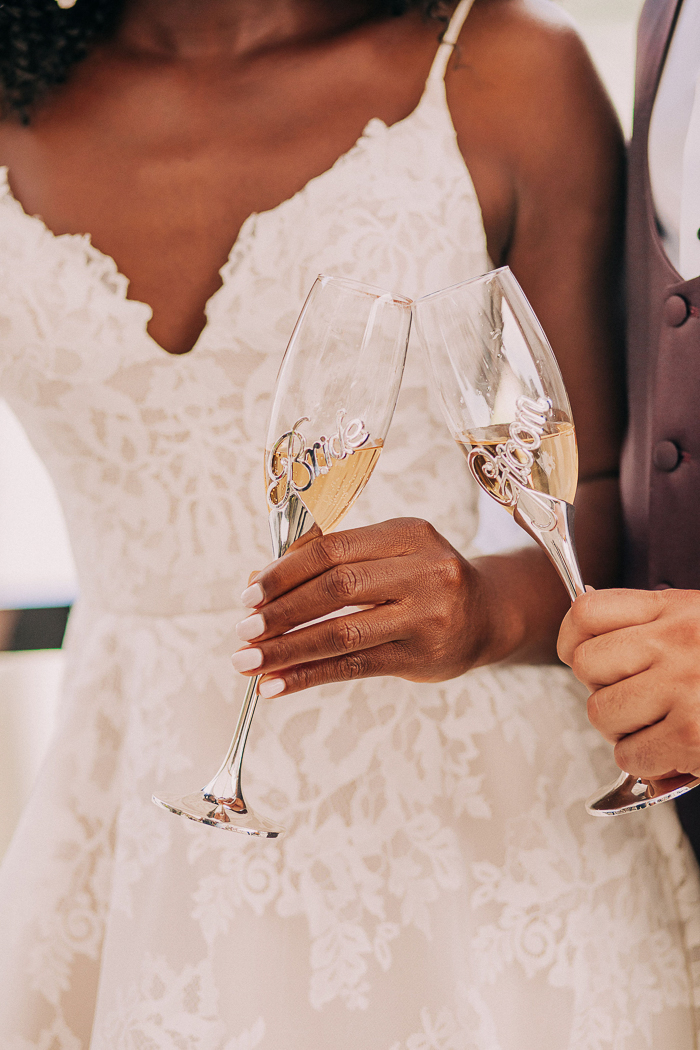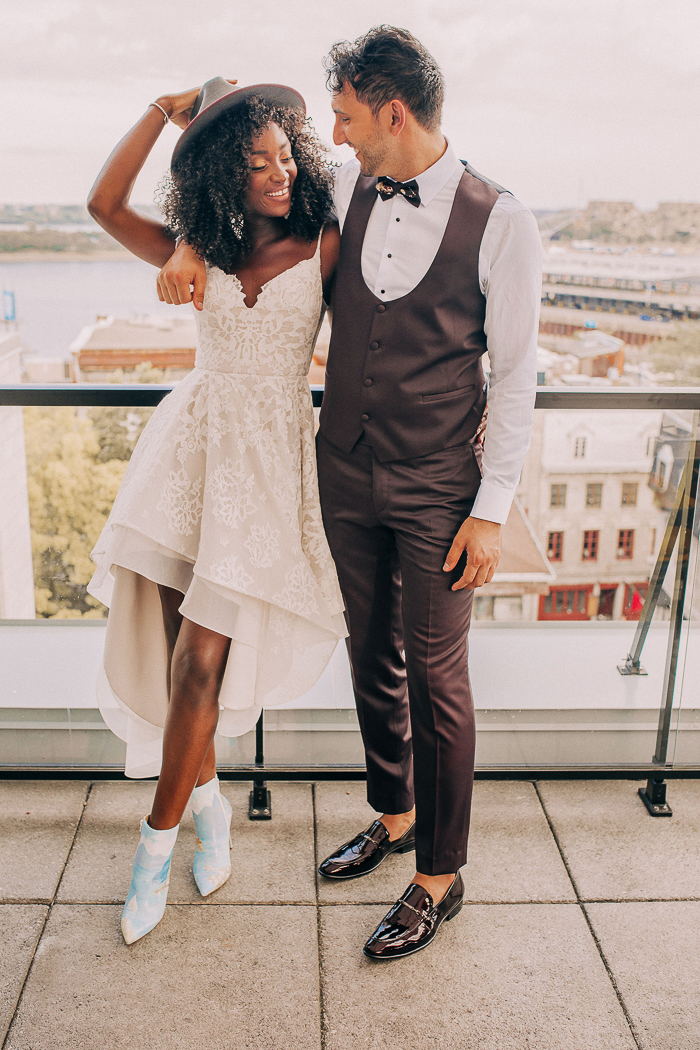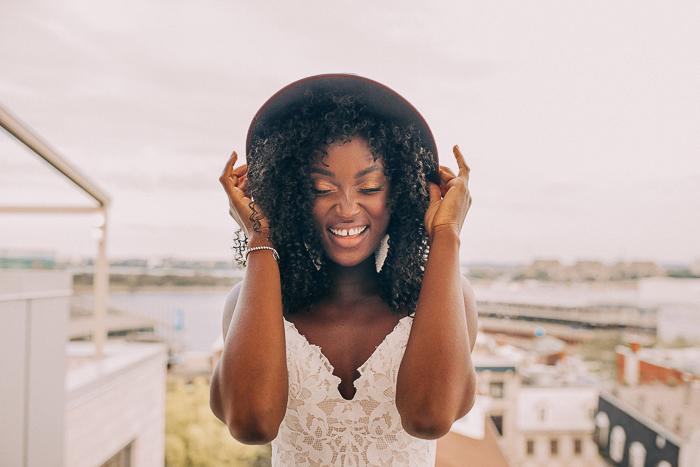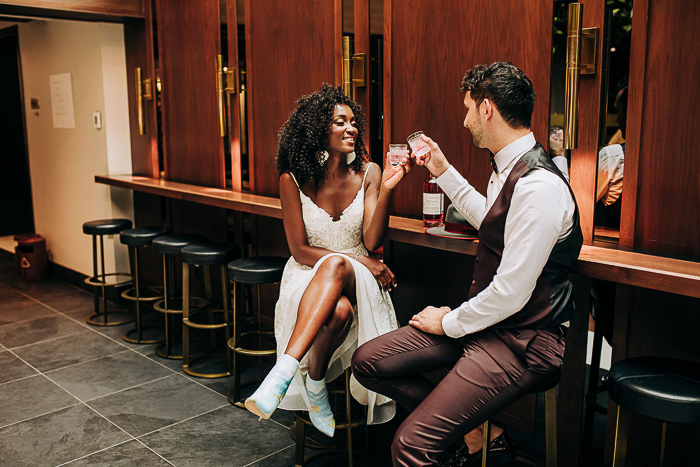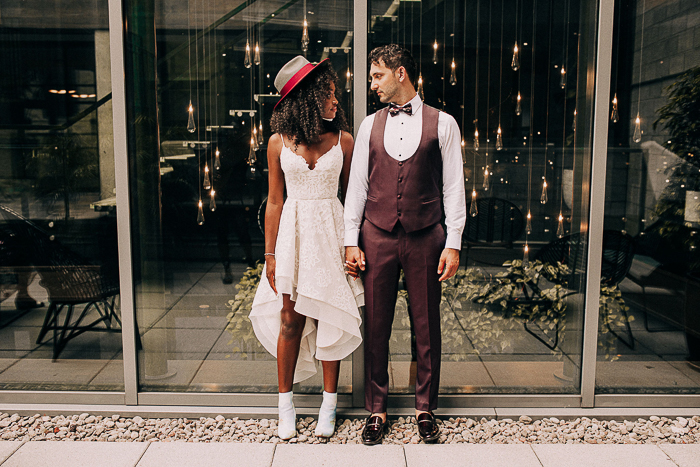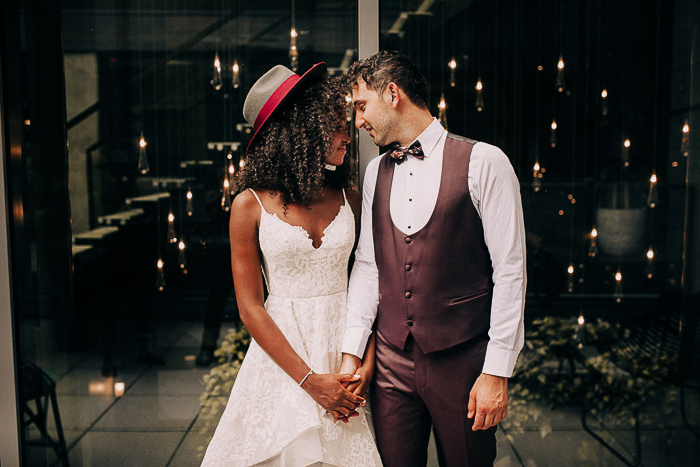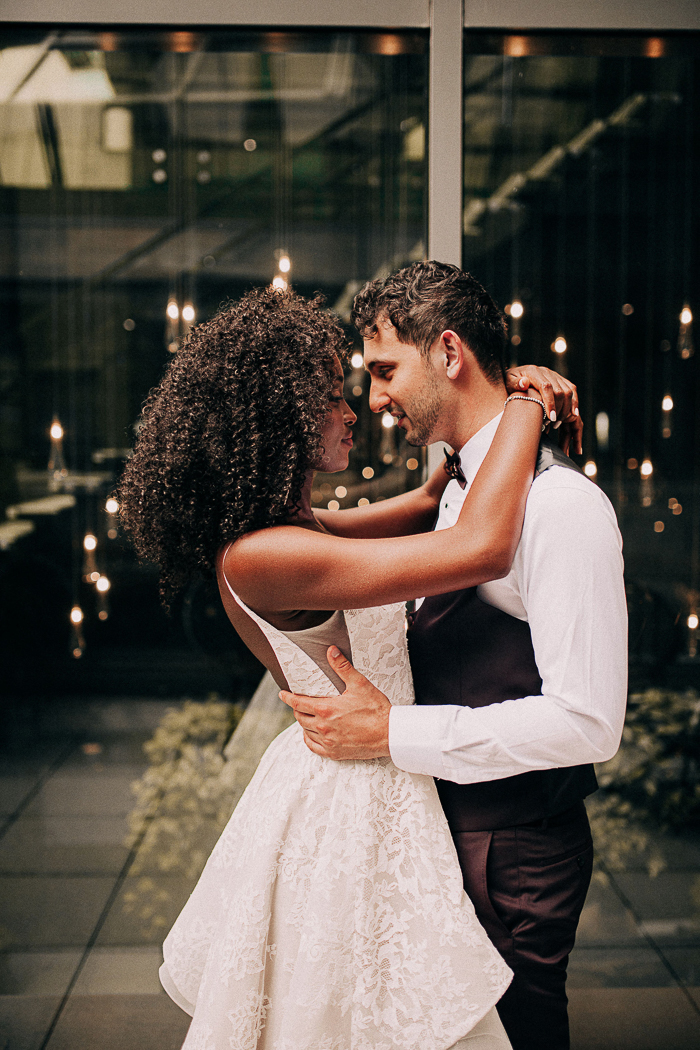 Thank you again to Ma Cherie Bleue for sharing this special shoot with us. We're so thankful Lacherie Photography was there to capture every well thought out detail. To find more Black-owned vendors, check out our round-up of Black-owned business wedding brands to shop for your day.
The post Glamorous Wedding Inspiration Featuring An All Black Vendor Team appeared first on .