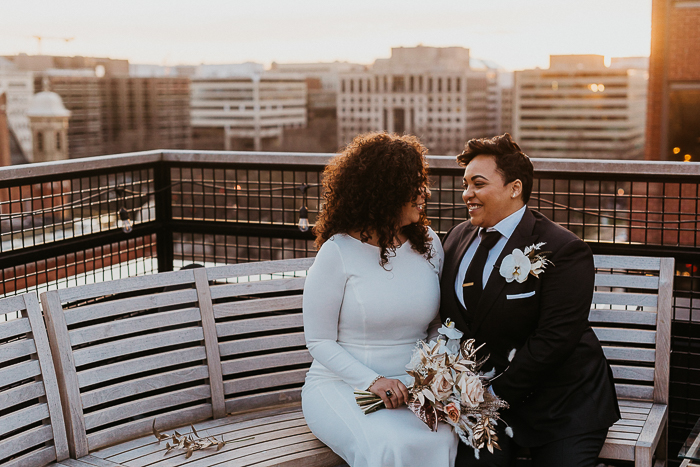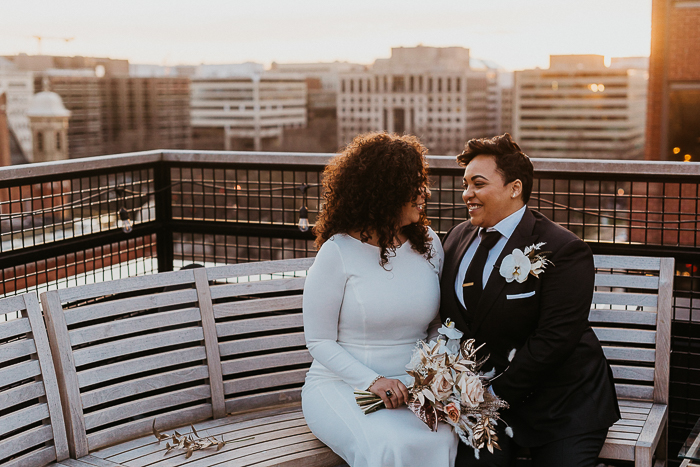 Is there anything more romantic than an intimate ceremony followed by sunset portraits? We don't think so! Bianca and Deneen's minimal and romantic Eaton Hotel wedding in DC was light and whimsical with tropical touches–including floral centerpieces of palm and monstera leaves, created by Rocking Bird Flower Company. 
The couple wanted to make sure that their love for whales was a large part of their special day. With the help of planner Jade & Joy Events, the two included a video of whales for guests to enjoy while they waited for the ceremony to begin, had a whale photography book as a guestbook, and even included stuffed whales in the favors for the kids! Now that's what we mean when we talk about planning a unique wedding! Keep scrolling to see the beautiful photos Casey Crowe Photo captured of this minimalistic lovefest. 
The Couple:
Bianca and Deneen
The Wedding:
Eaton DC, Washington D.C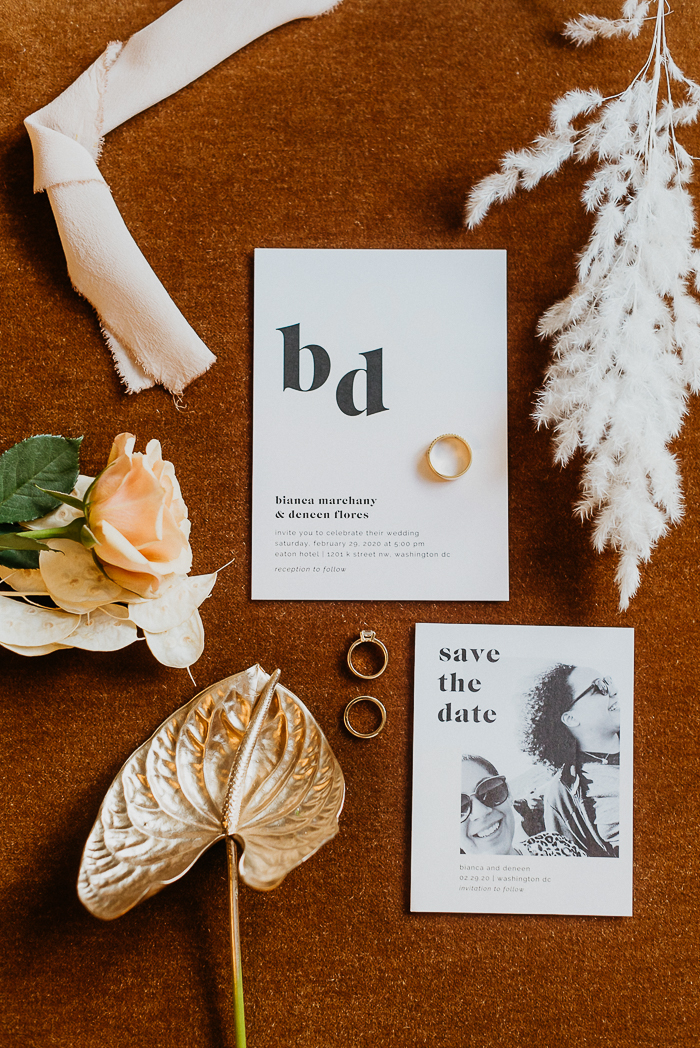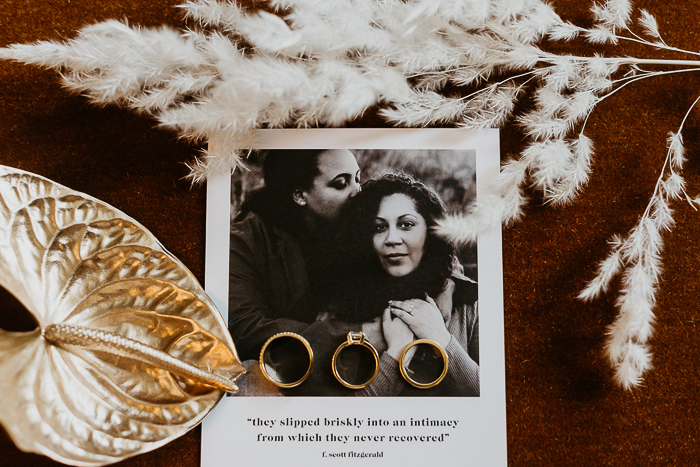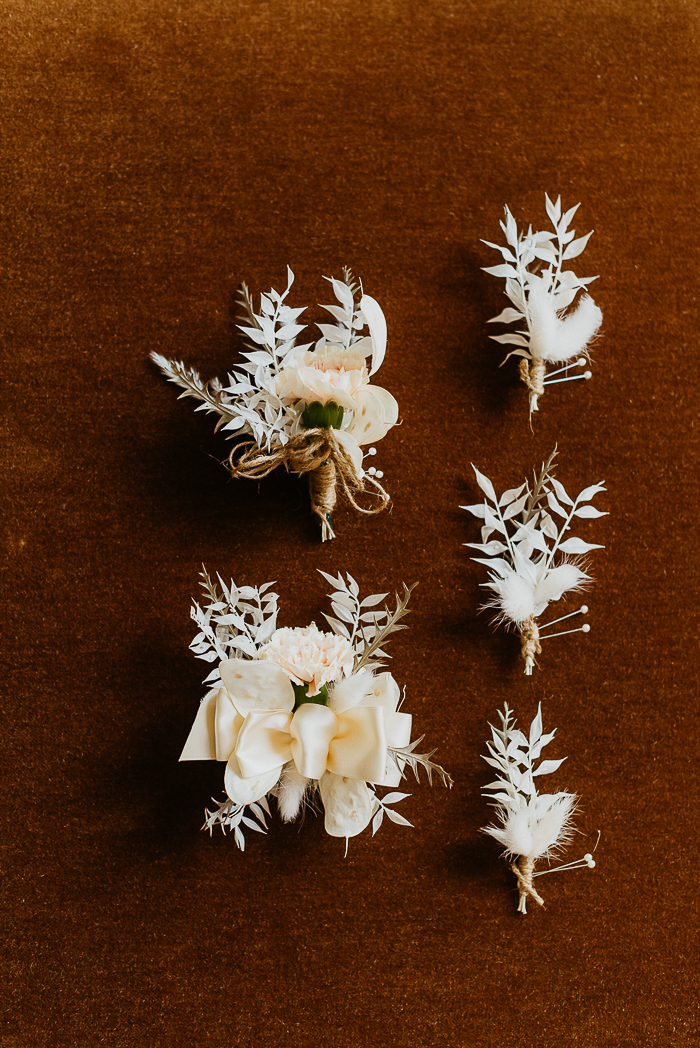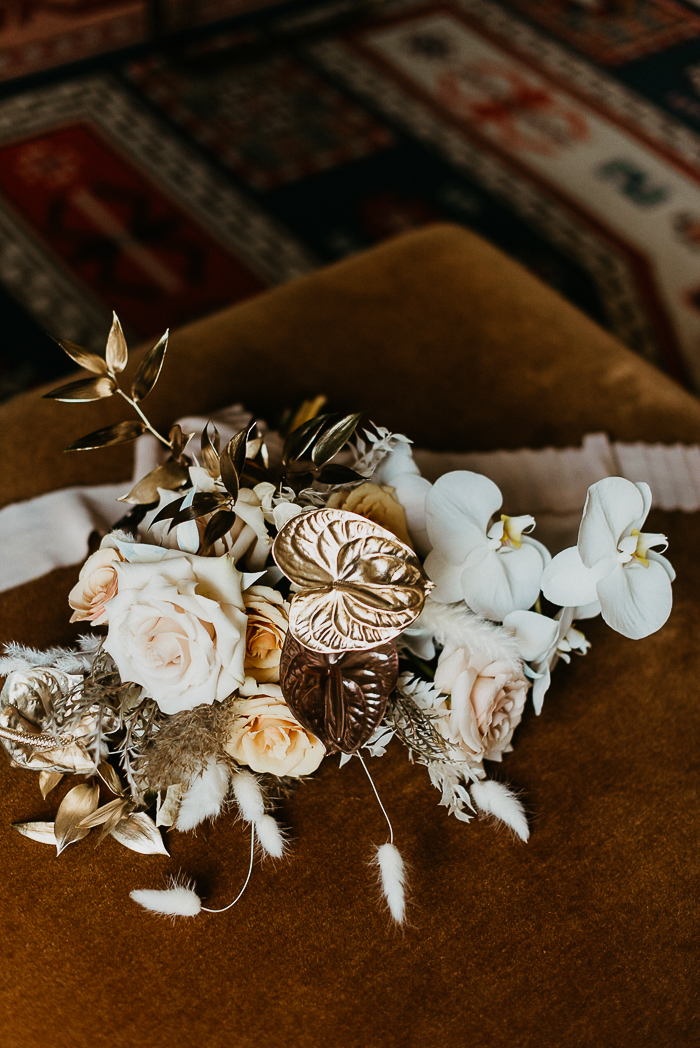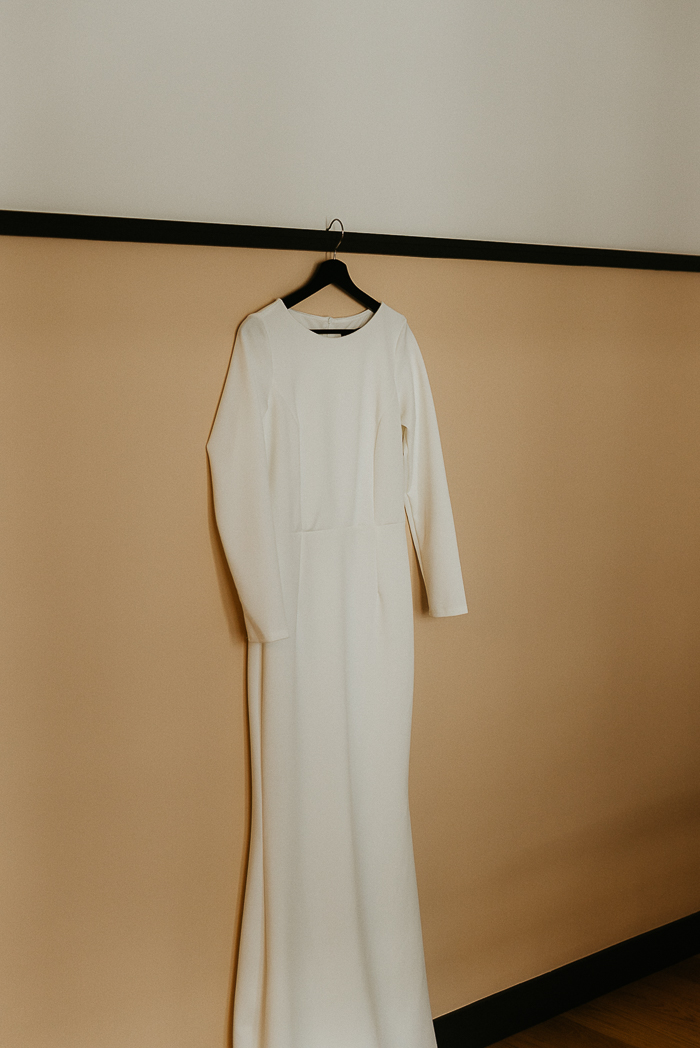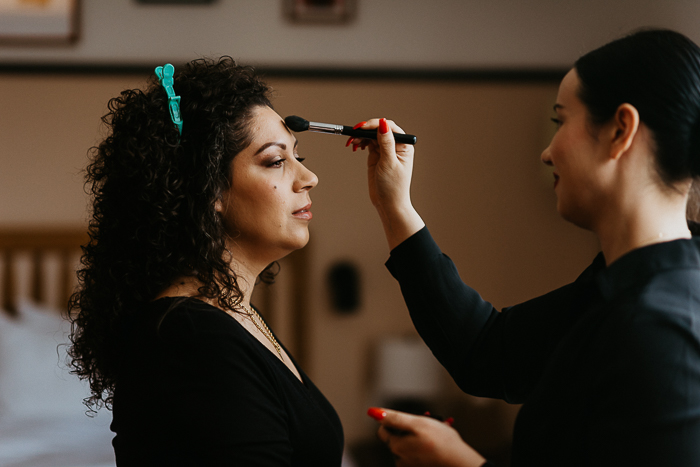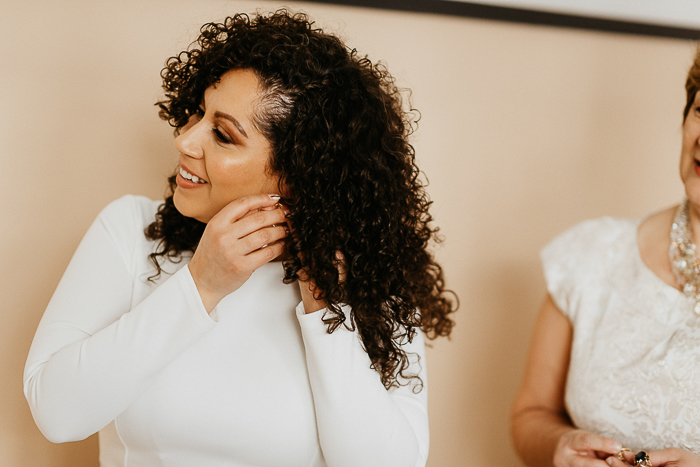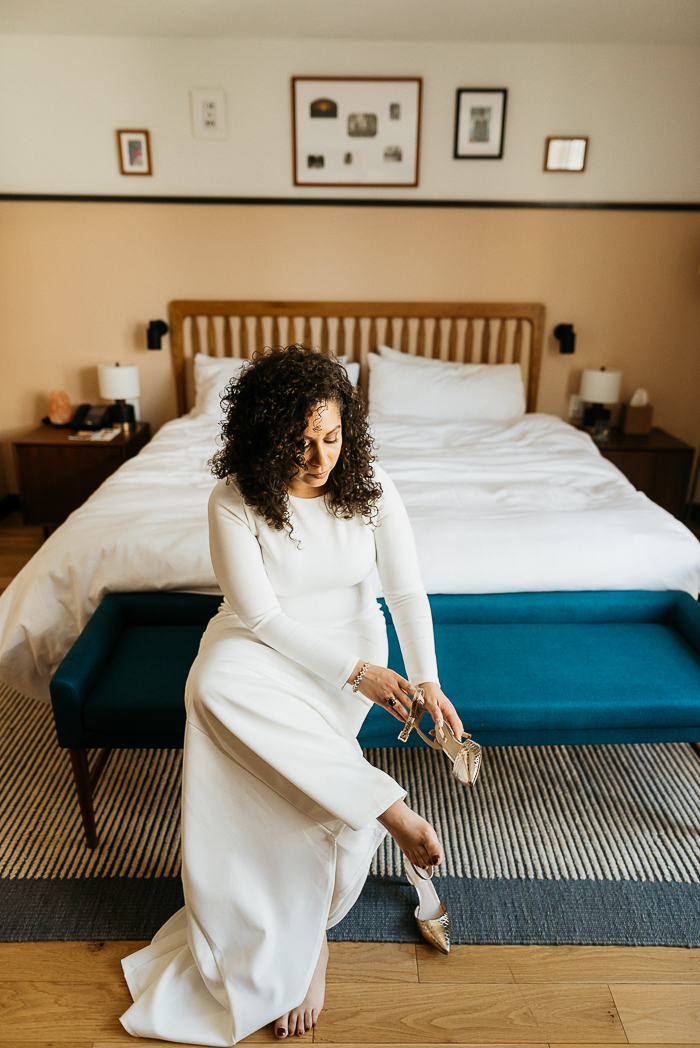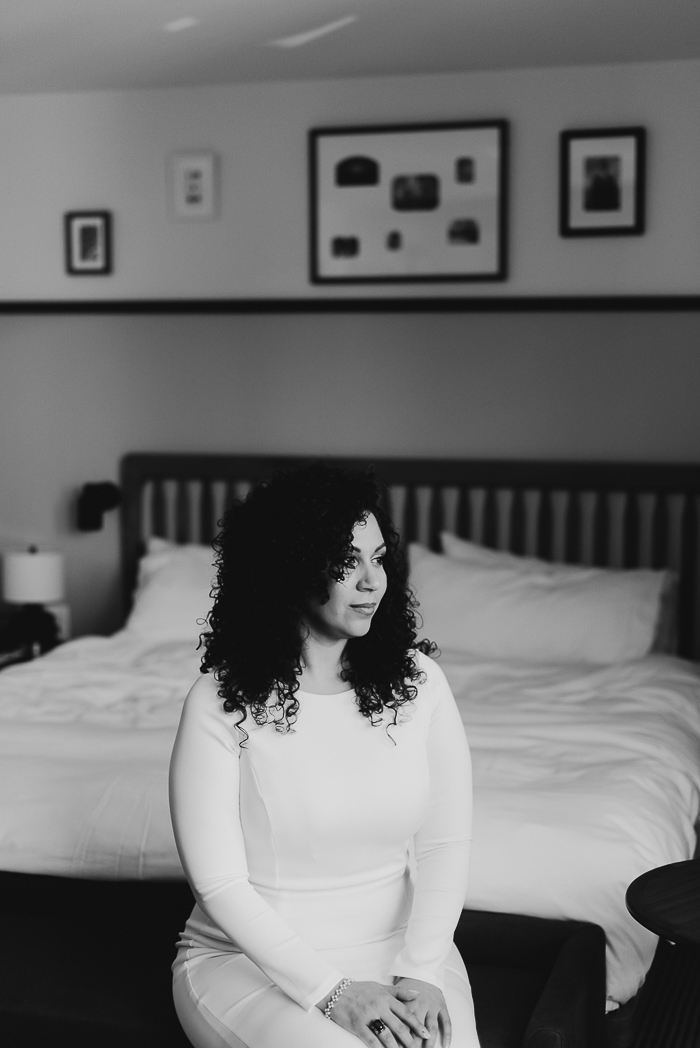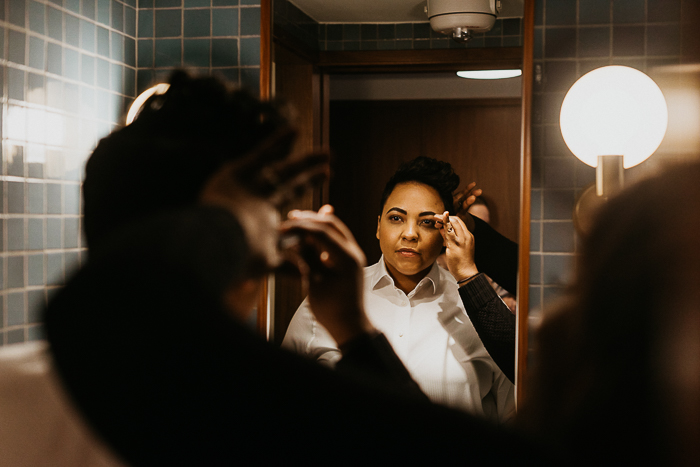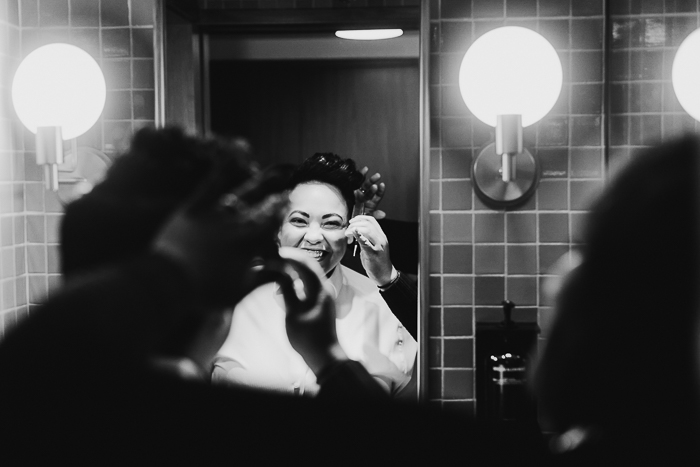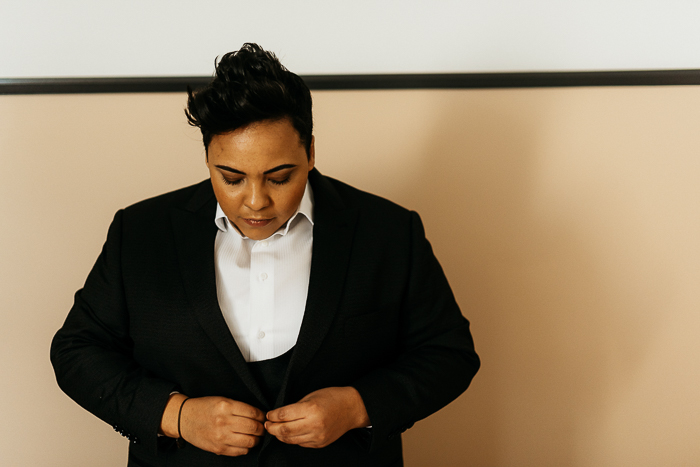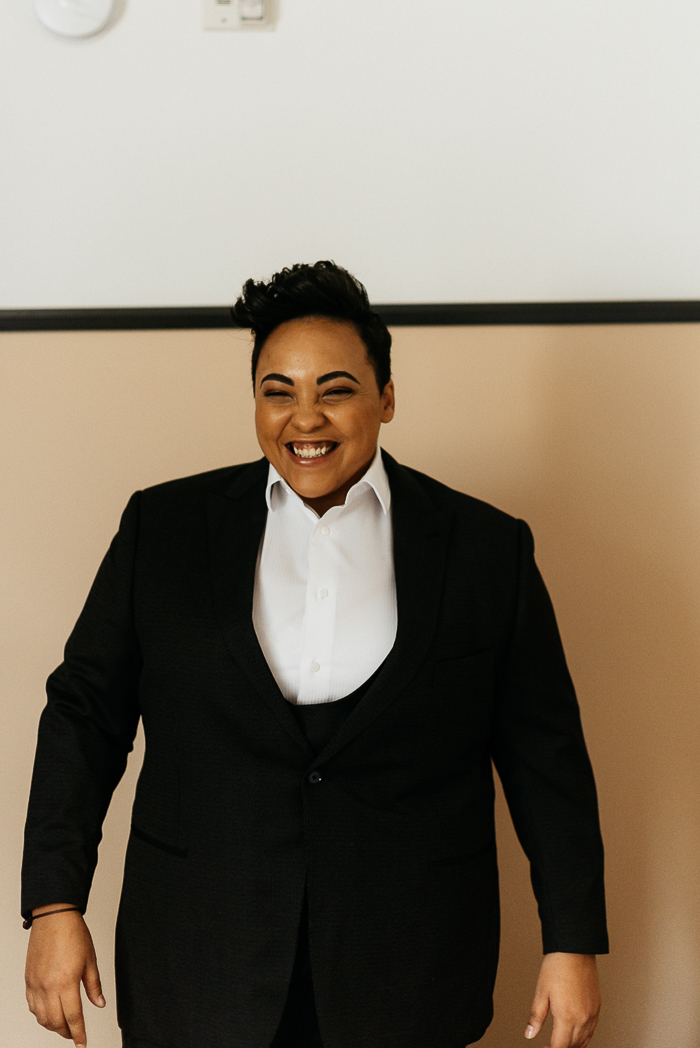 Minimalistic Romantic Wedding Vibes
Our wedding experience concept was love and light, and we aimed for a wedding vibe that inspired romance in a minimalistic way–think soft light and warm whites. When we found our wedding venue, we folded in some of the principals of the interior design. The hotel celebrates authenticity in the non-traditional, and we found that speaking to us as a same-sex couple. Love is love, after all!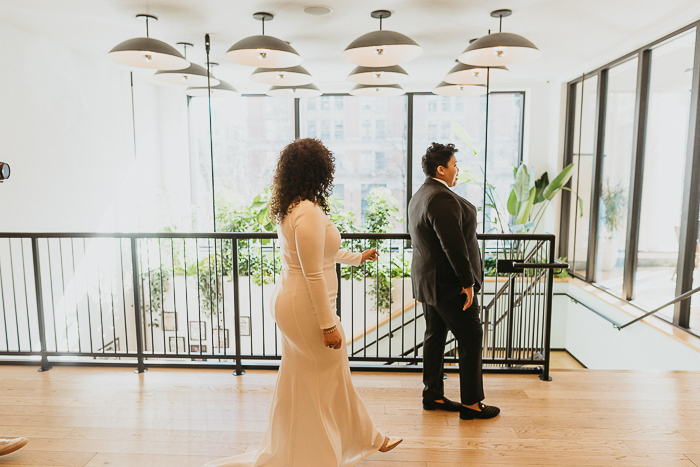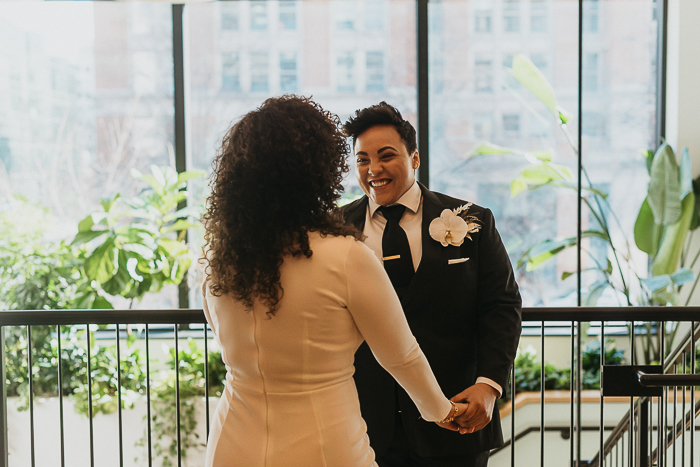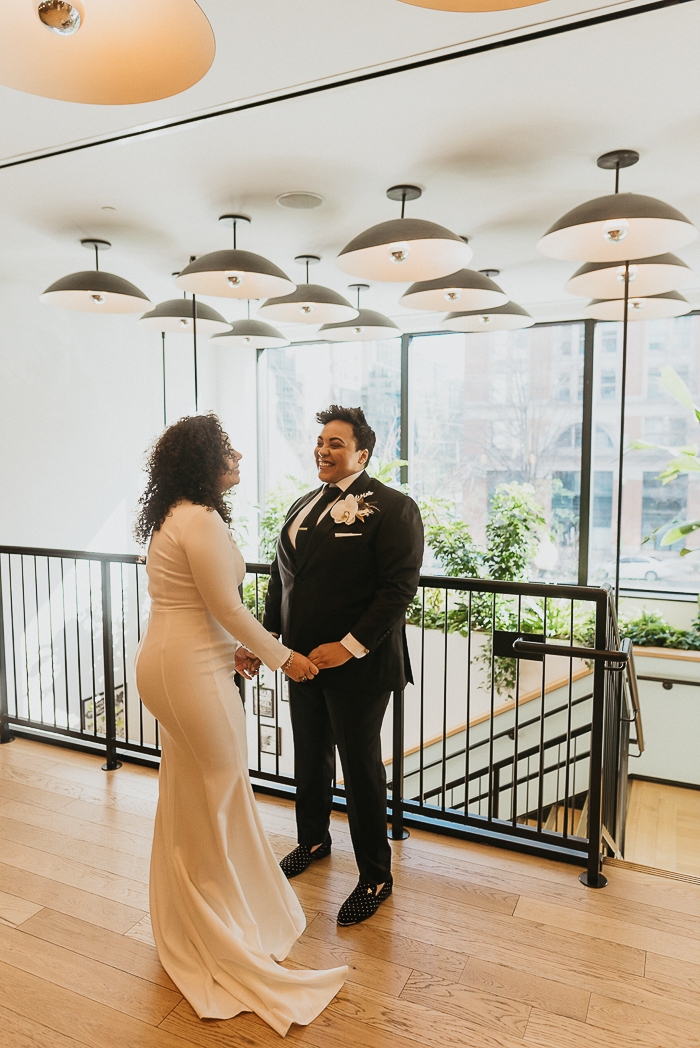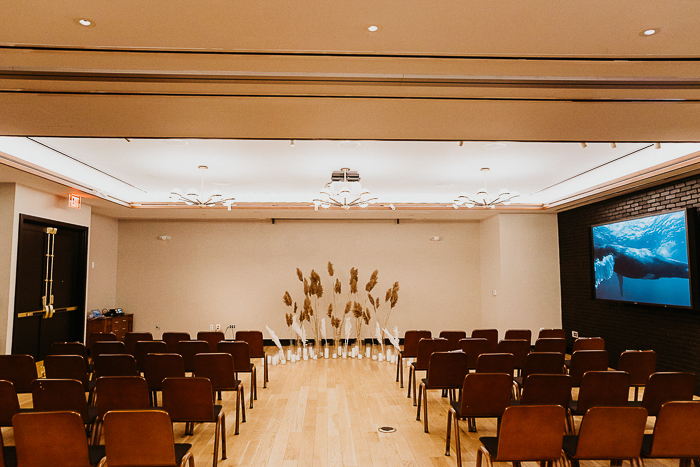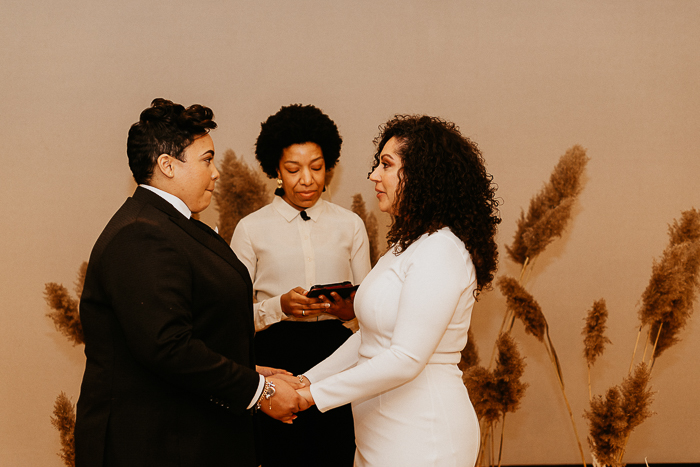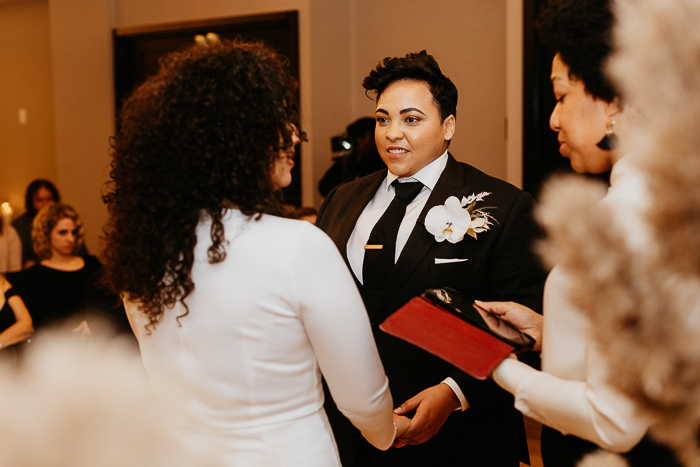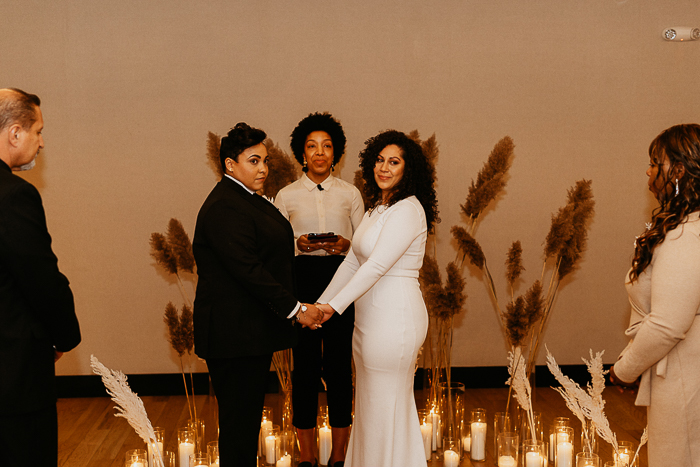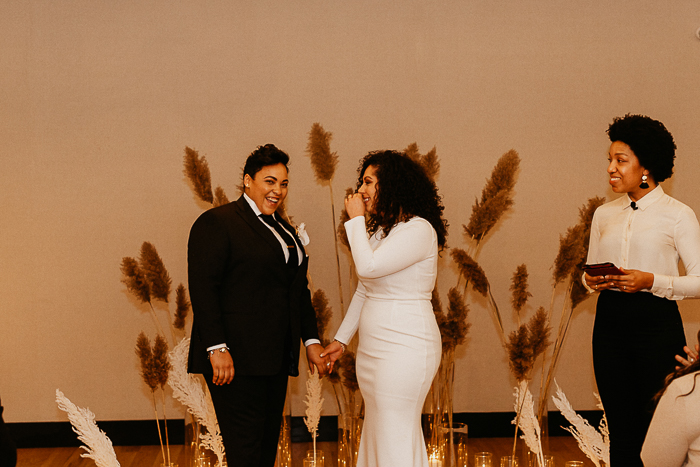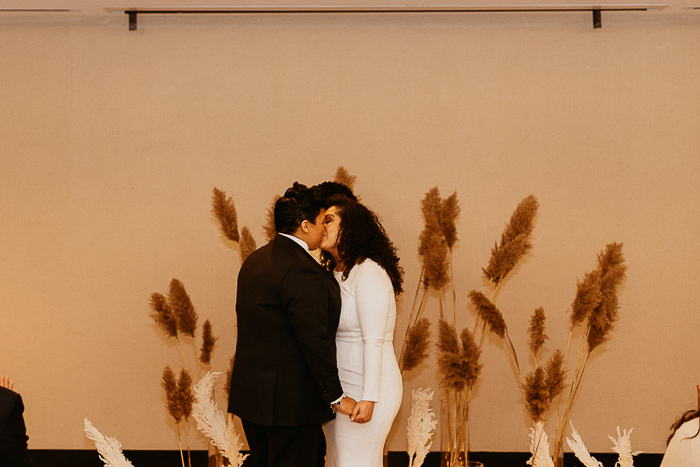 Personalizing Their Ceremony With Their Love For Animals
To personalize our wedding, we shared our love for whale watching. Our planners created a video compilation of whales for our guests to watch as they waited for the ceremony to begin. We provided a whale photography book for our guests to sign, accompanied by a list of lessons from a whale. Some of the lessons were always to carry a song in your heart, no blubbering, and don't forget to come up for air. We included tiny stuffed whales in the kids' favors. And, as an extra special treat, our baker used wafer paper to craft an extruded whale tail design on our cake. It was unique and beautiful!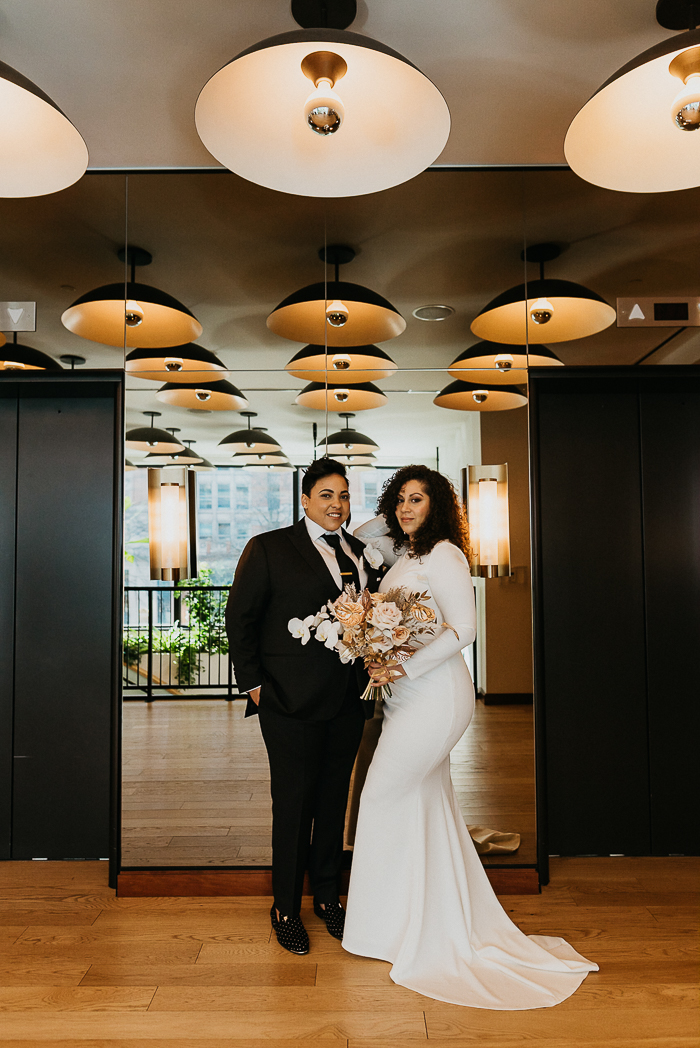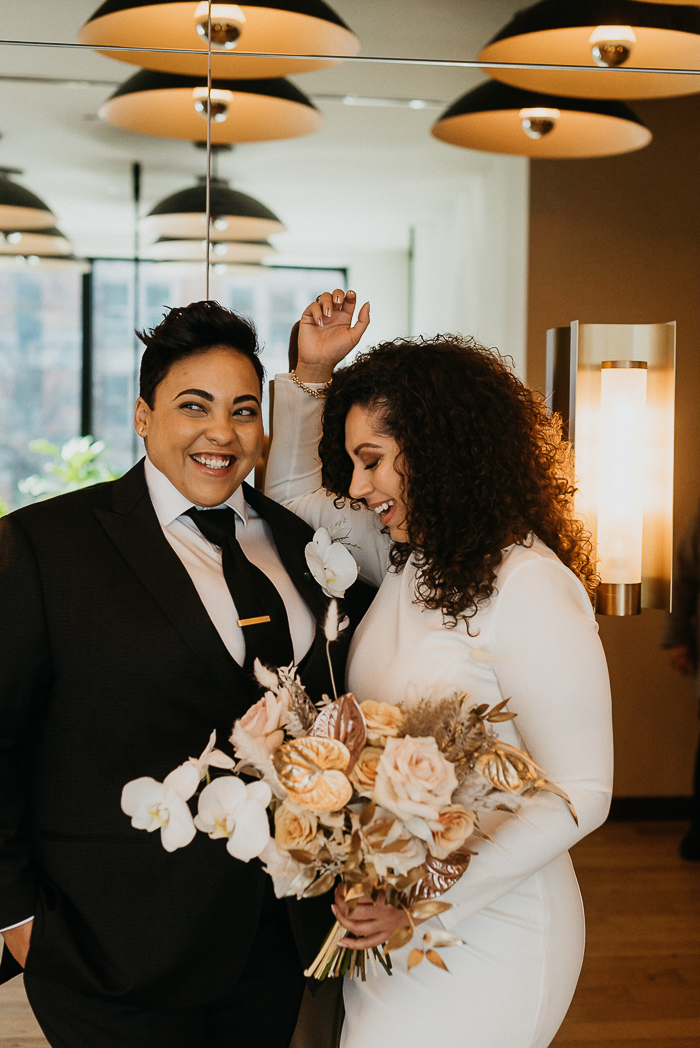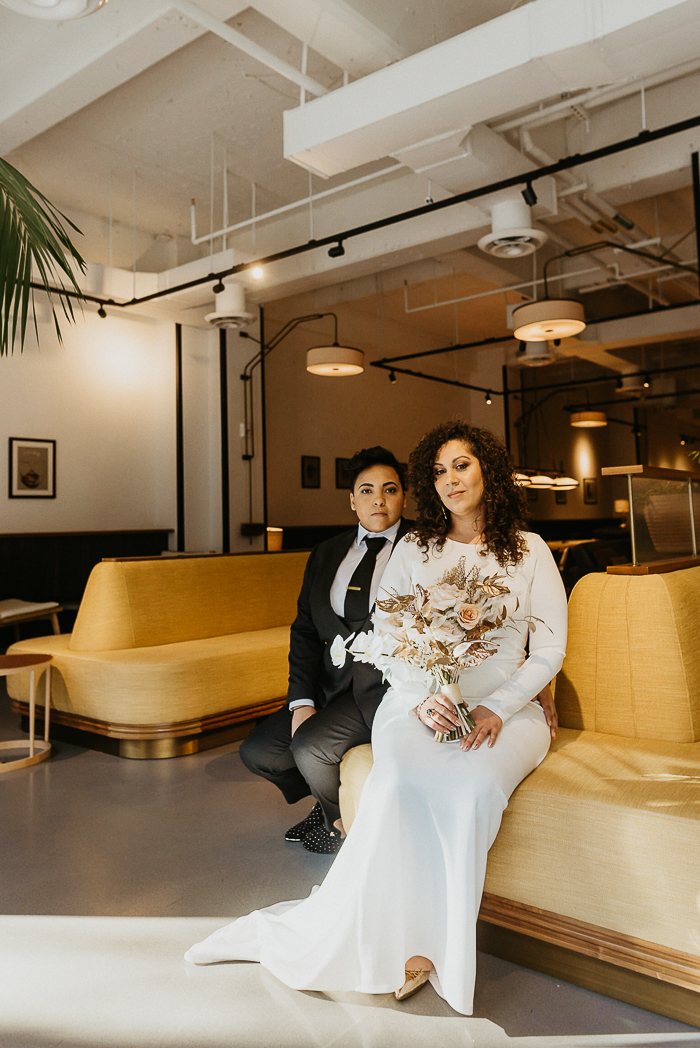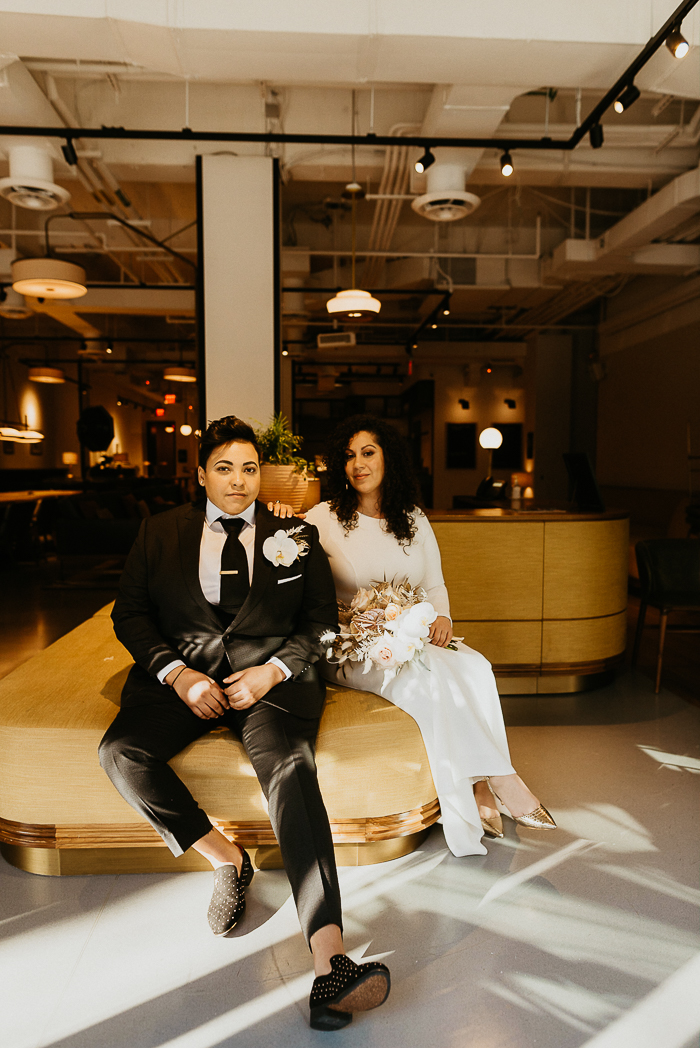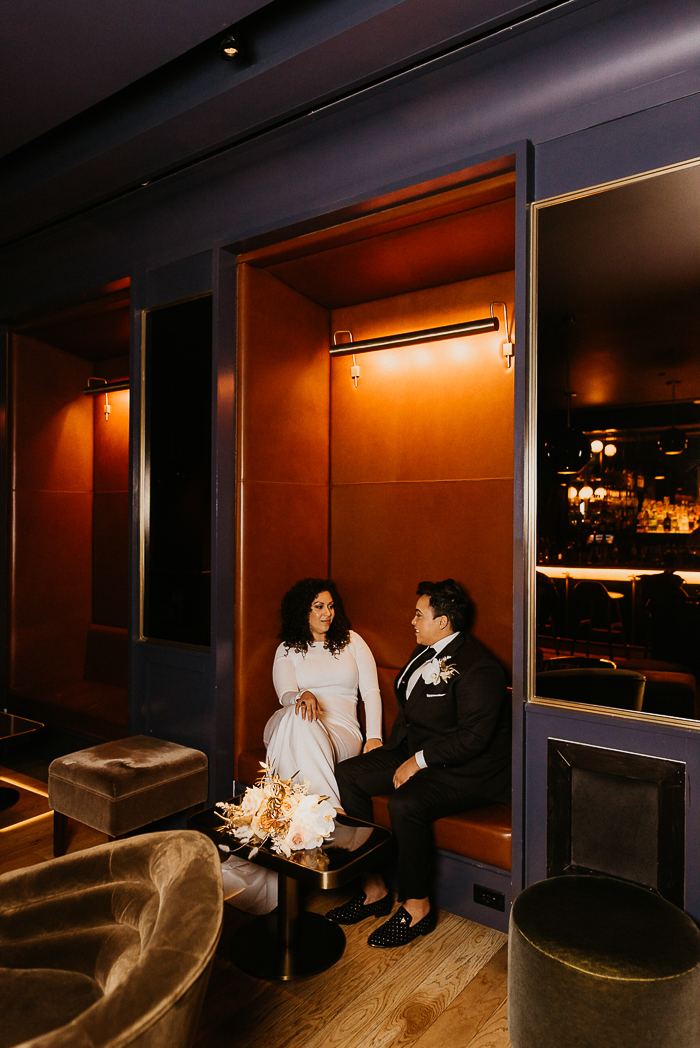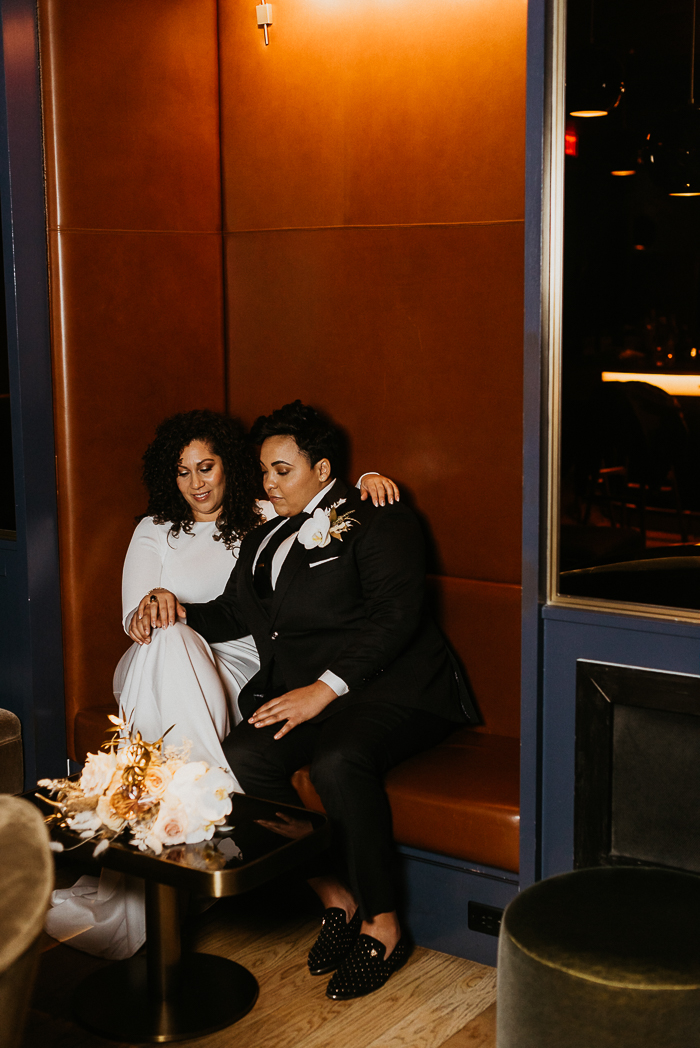 Why An Eaton Hotel Wedding
We chose the Eaton Hotel for two reasons. Firstly, it's beautifully designed. The space has an urban feel with roots in artistic expression and soulful sophistication. Secondly, the Hotel has an incredible mission promoting collective advancement in social activism. Eaton is "a gateway to a more humane, conscious future."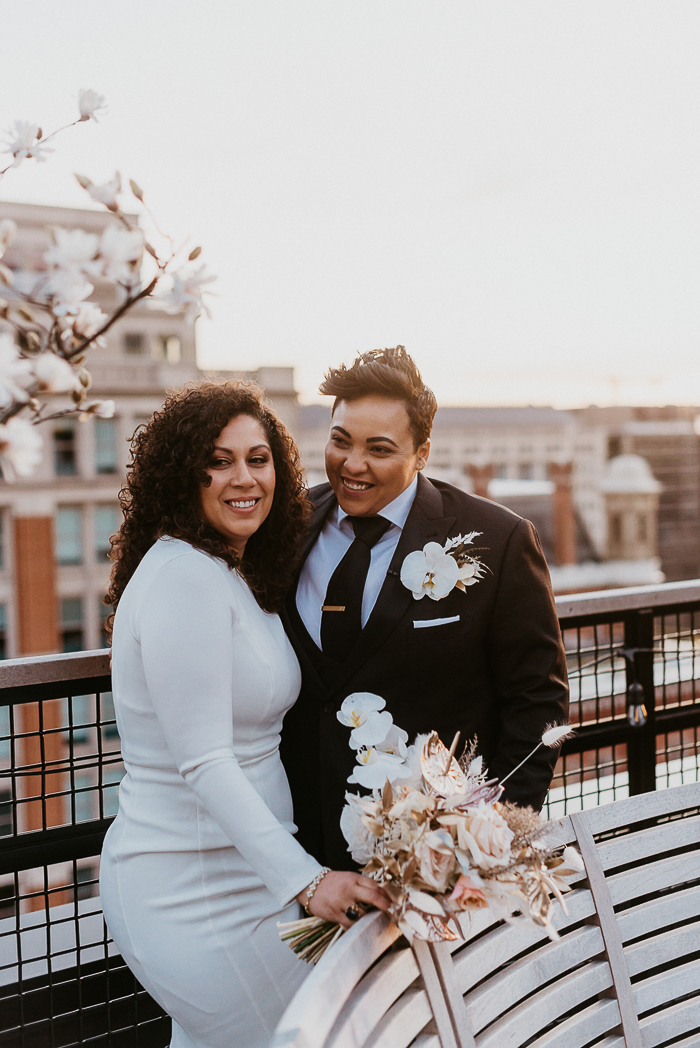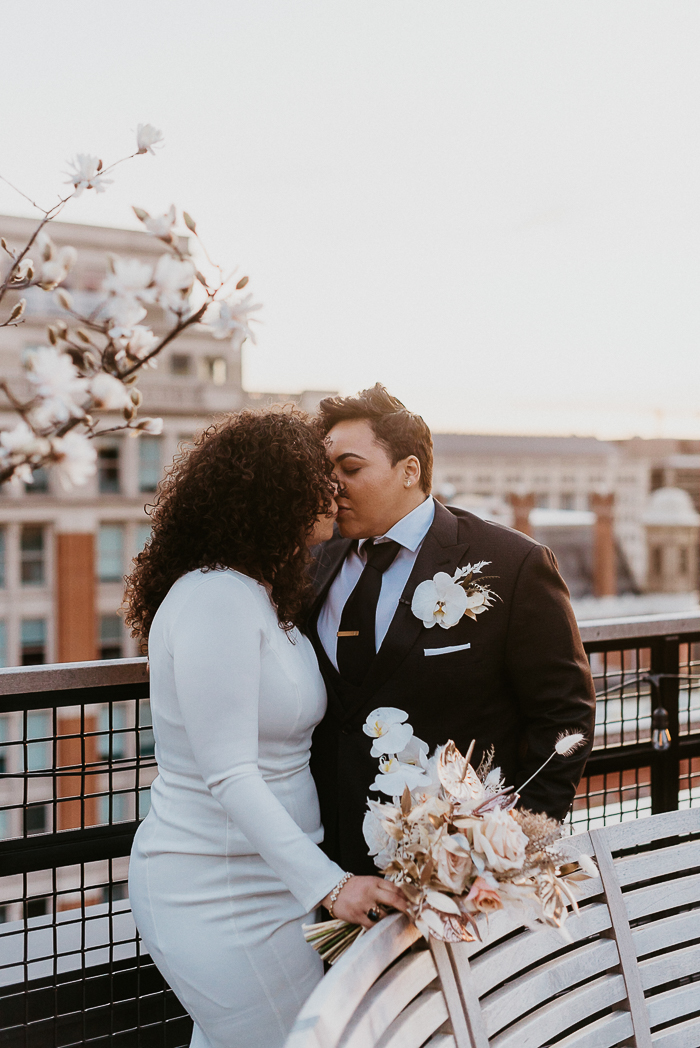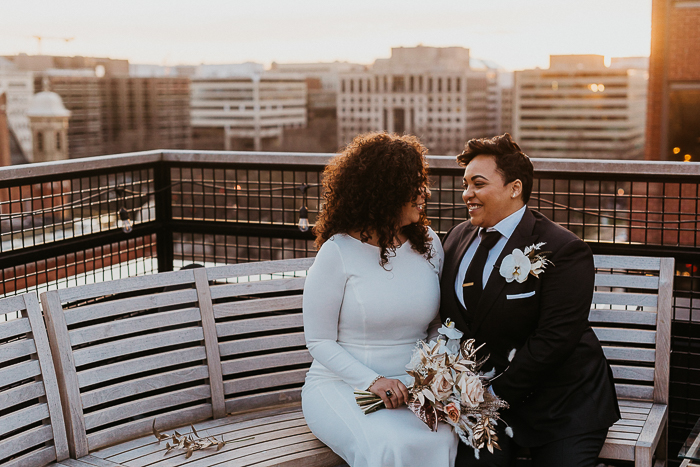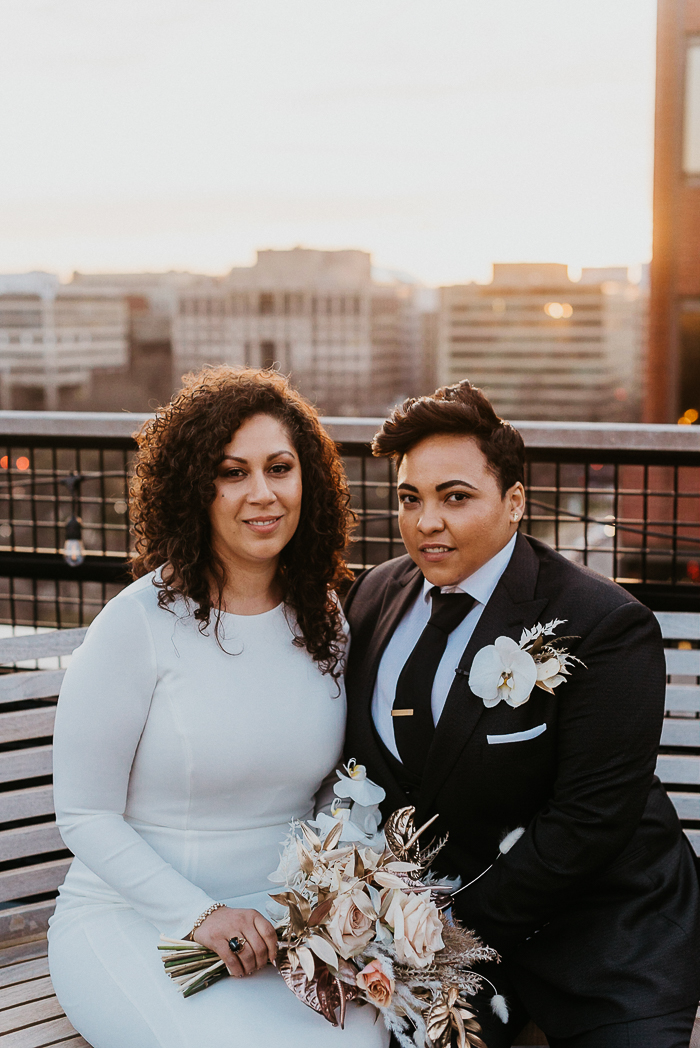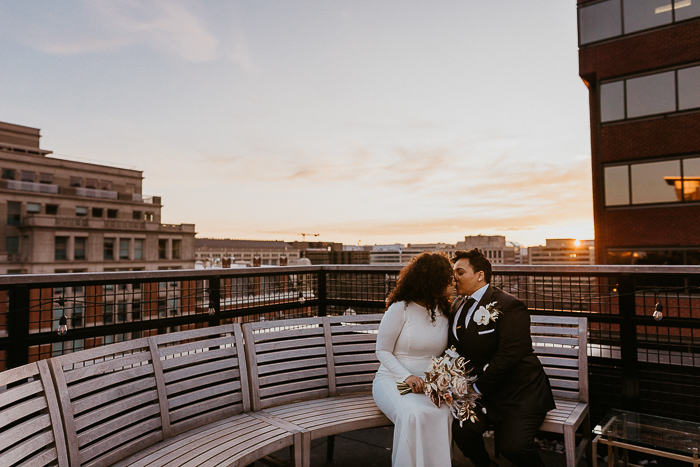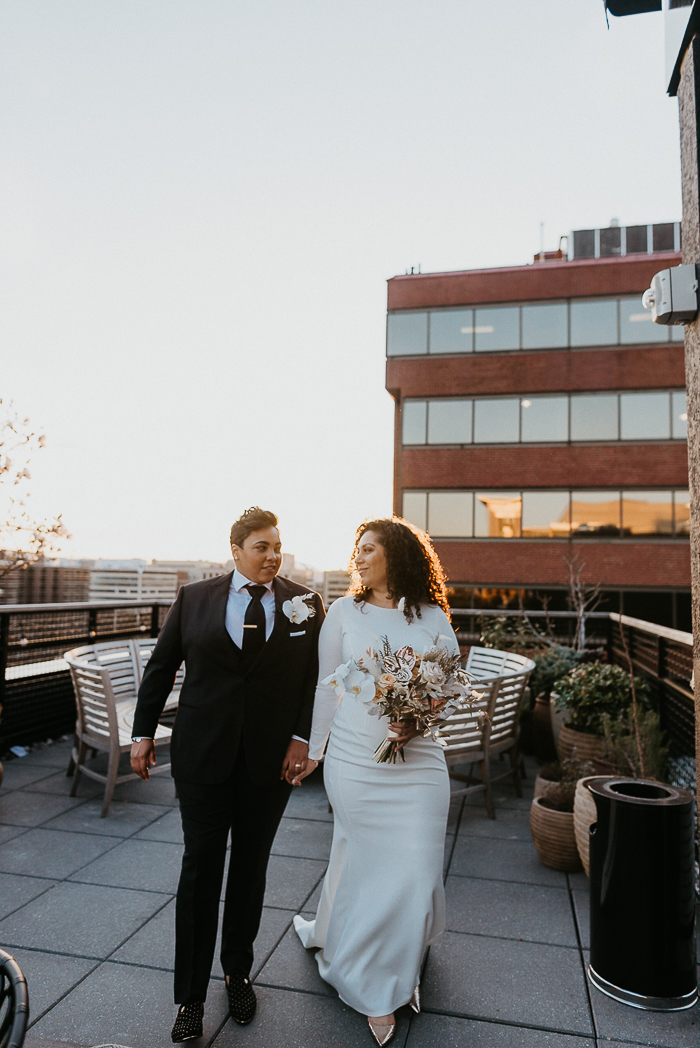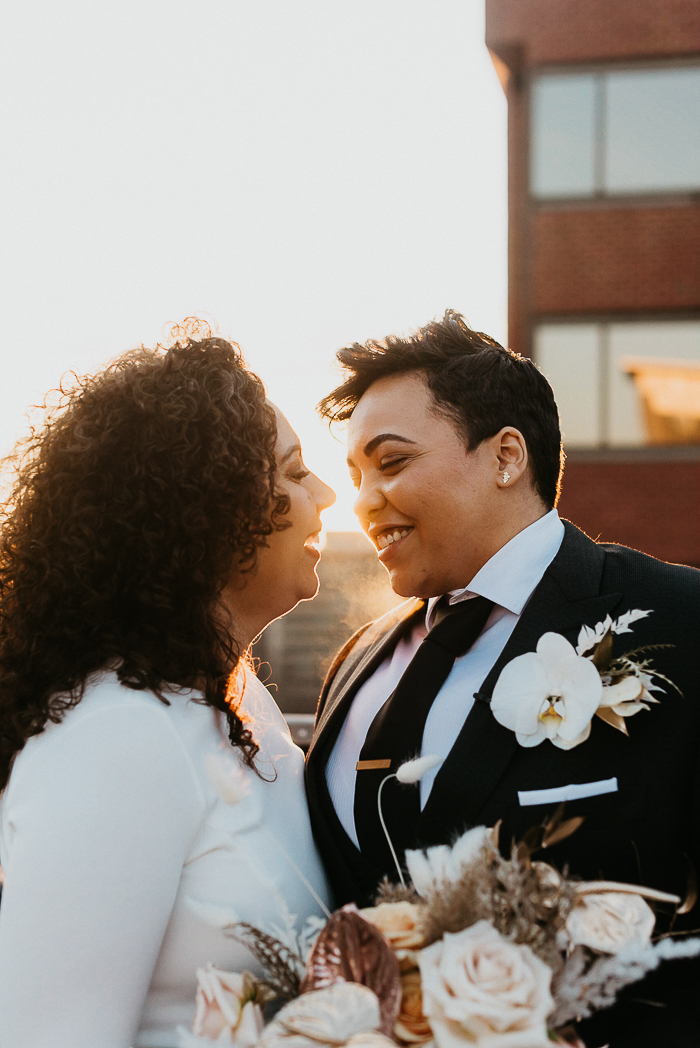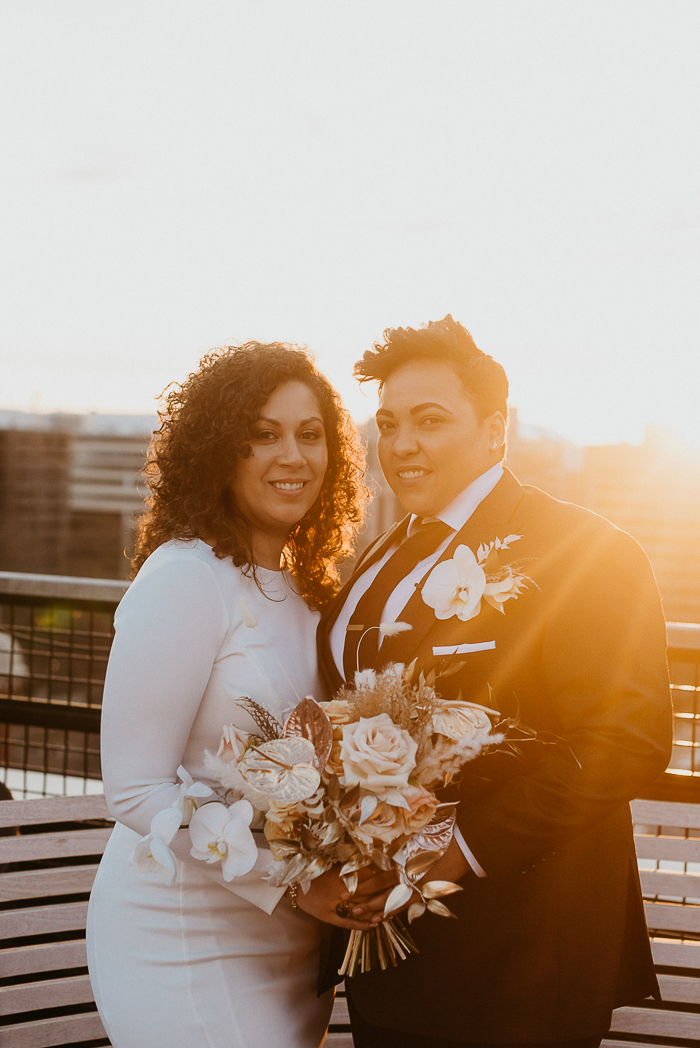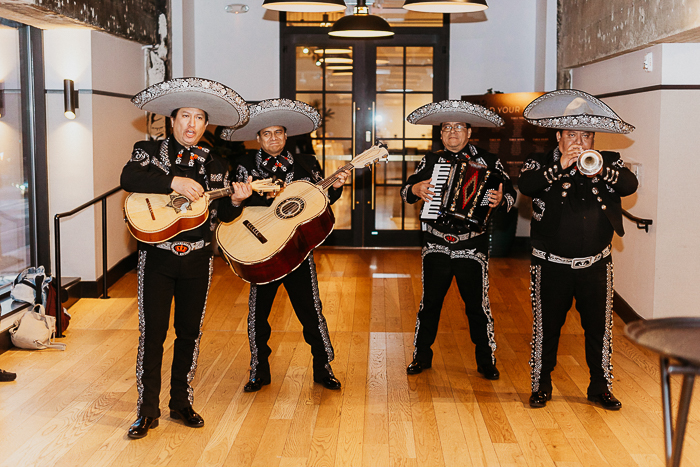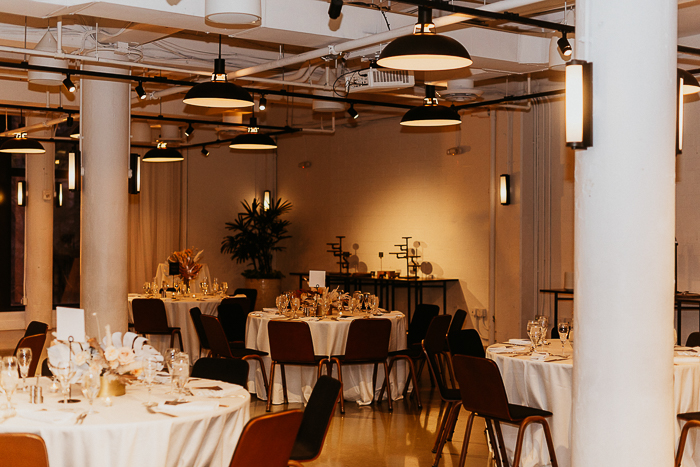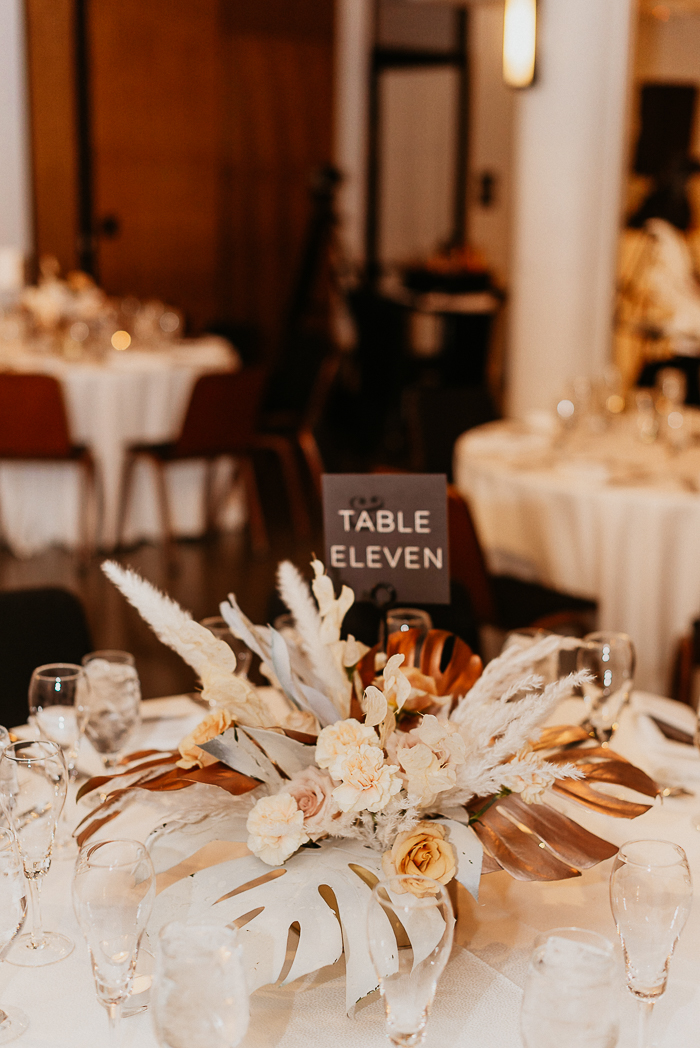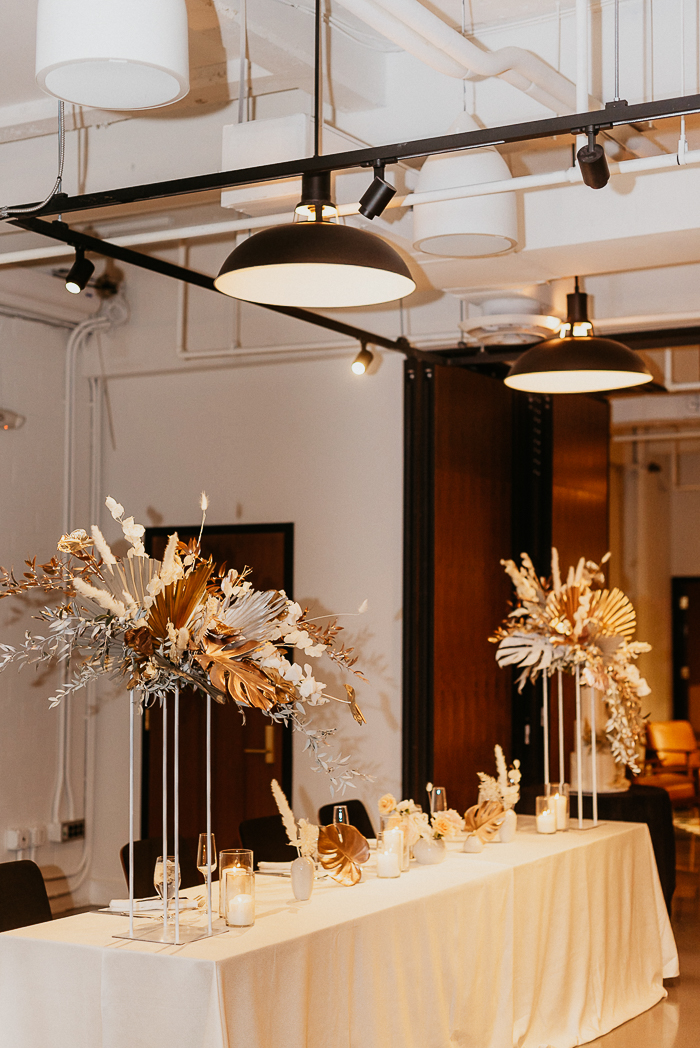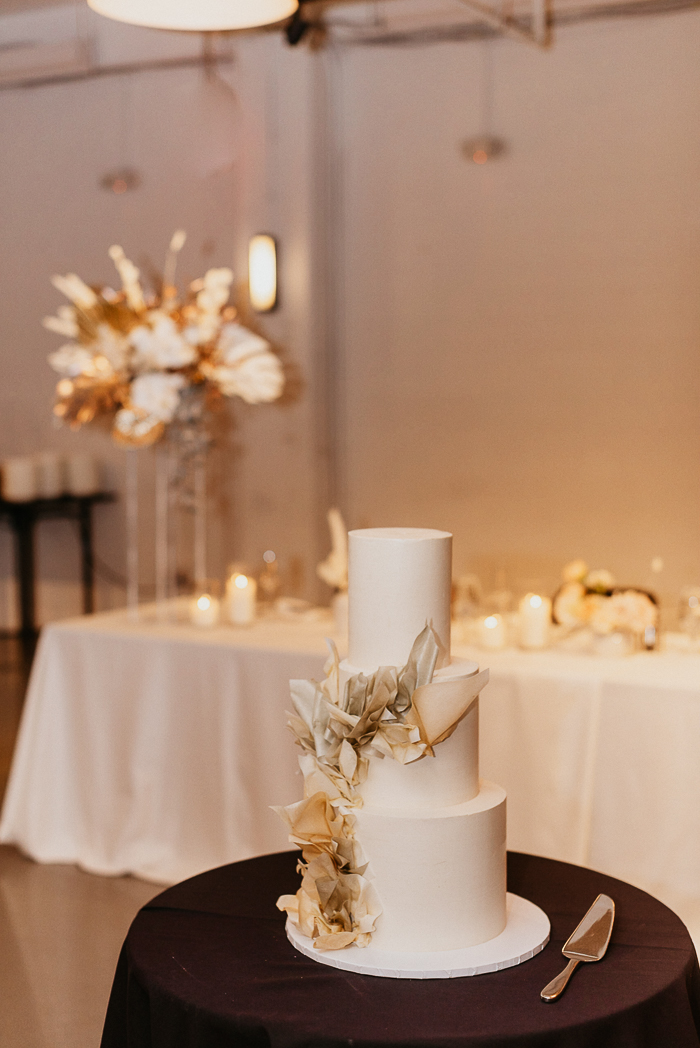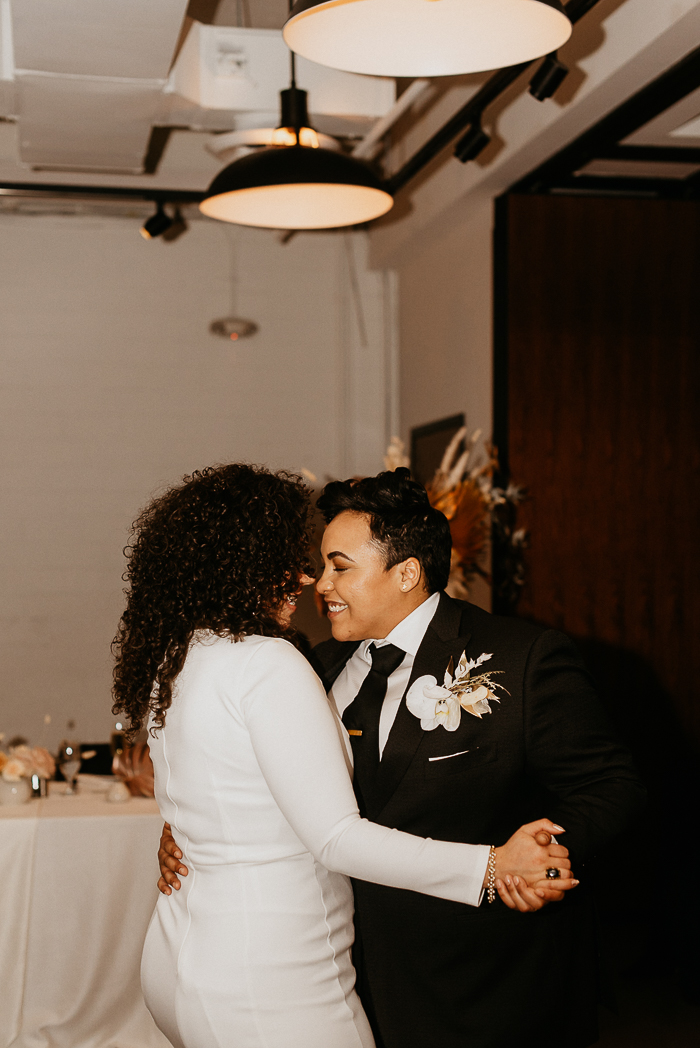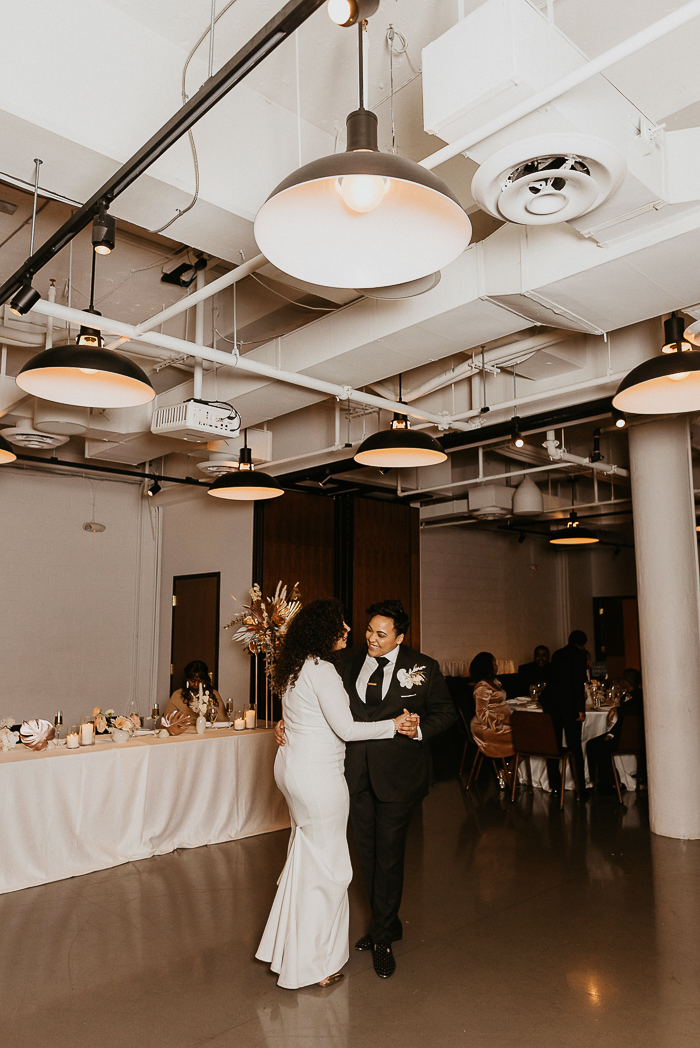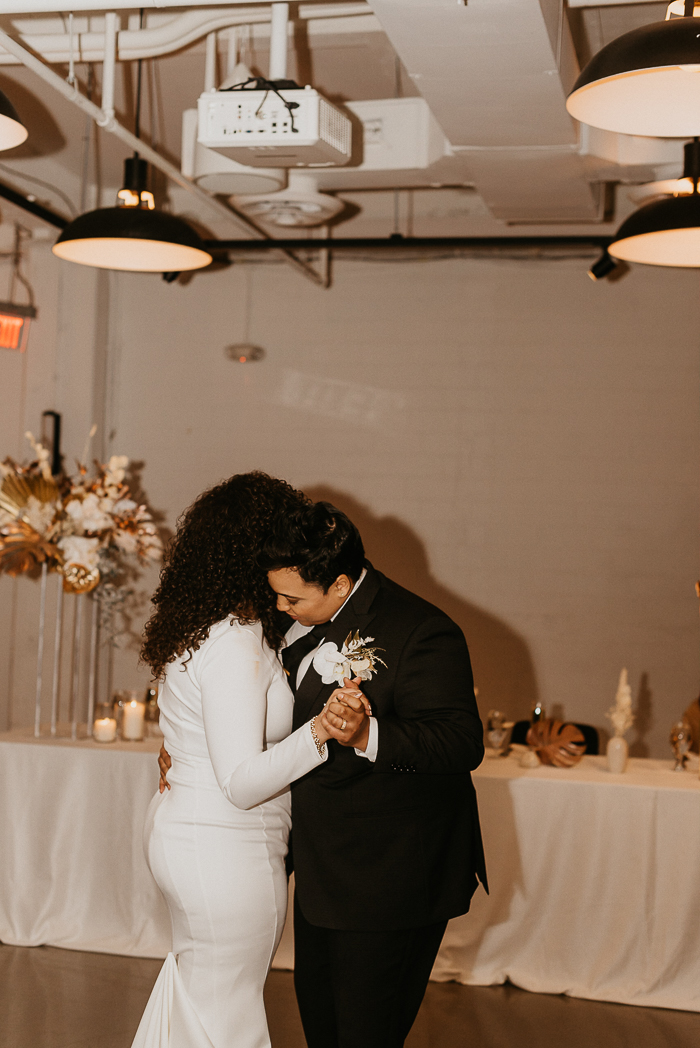 Congratulations again to Bianca and Dedeen on their romantic Eaton Hotel wedding in DC! We're so glad Casey Crowe Photo captured and shared their special day with us. If you're stuck on how to make your wedding personal to who you are the way these two did, check out our guide on how to host a unique wedding!
The post Minimal & Romantic Eaton Hotel Wedding in DC appeared first on .