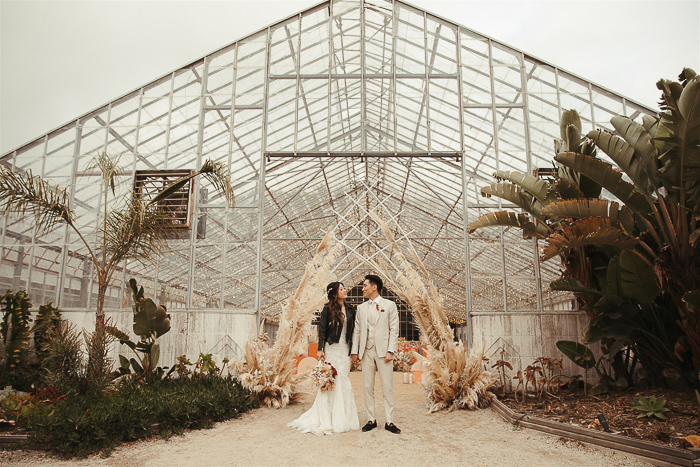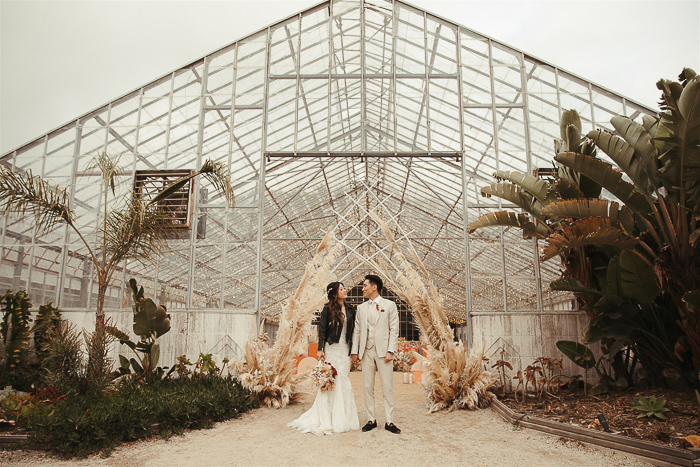 A wedding complete with a seaside ceremony, handwritten notes to each guest, and five different food stations—talk about unique and absolutely beautiful. Emily and Calvin's ocean meets greenhouse Dos Pueblos Orchid Farm wedding was California sunshine meets natural glam. With the color palette of terracotta, salmon, blush, and champagne, planner CCL Events created a moody yet dreamy vibe that perfectly contrasted the eco-friendly indoor and outdoor space.
After tying the knot with the Santa Barbara coastline as the backdrop, the couple celebrated with their guests in a greenhouse reception full of thousands of cafe lights, dancing and drinking, and food stations galore. We're talking pie, churros, oysters, sushi, and even hot Cheetos.
Thank goodness photographer May Iosotaluno was there to capture every detail. One look at these photos, and you'll be pining for a California sunset.
The Couple:
Emily and Calvin
The Wedding:
Dos Pueblos Orchid Farm, Santa Barbara, California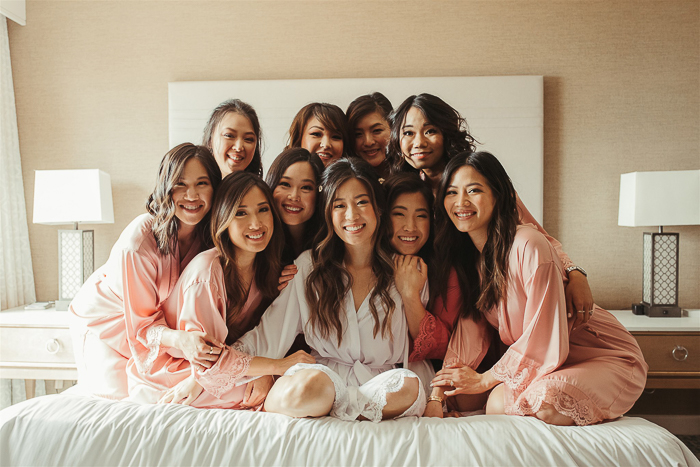 Recommended Reading: Adorable Bridesmaid Robes For Your Best Girl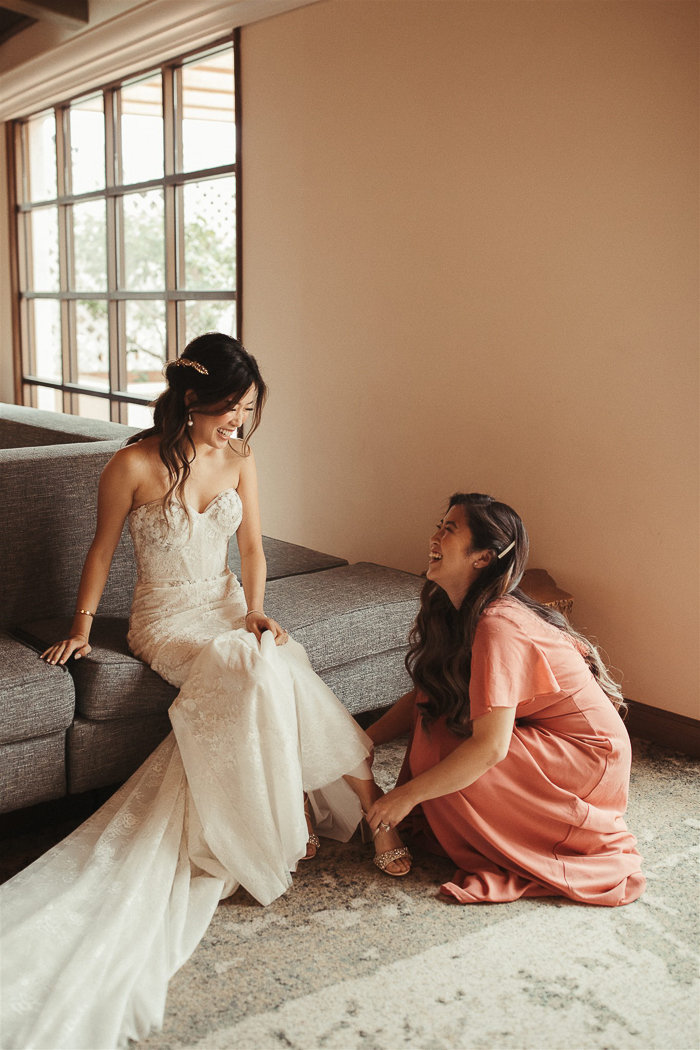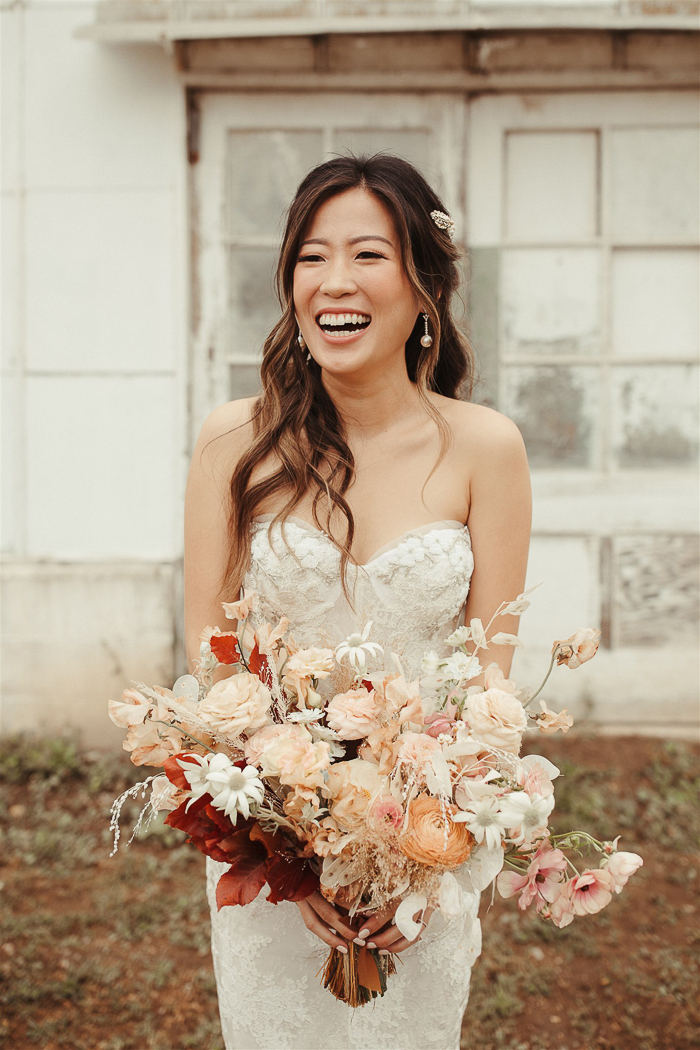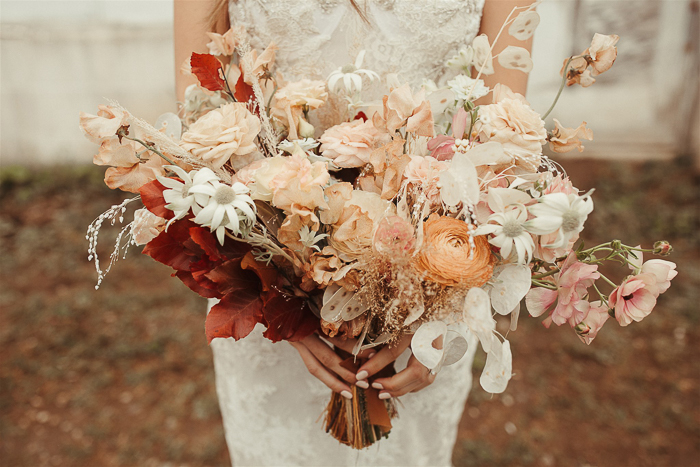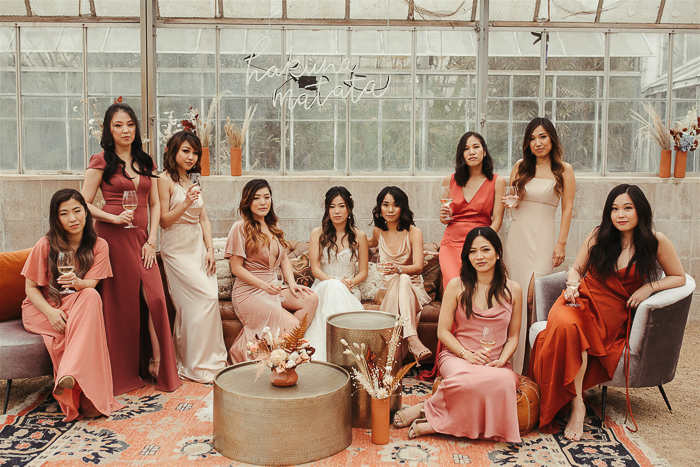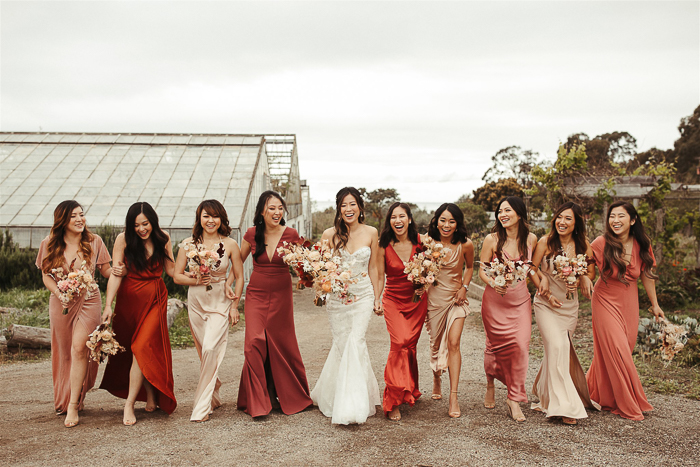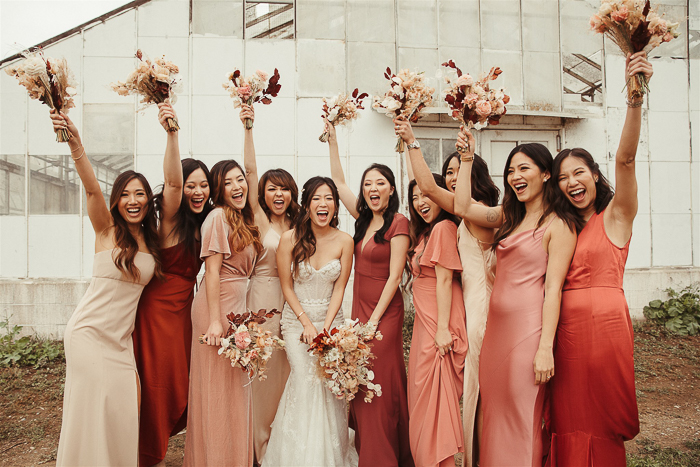 Shop similar bridesmaid dresses: Show Me Your Mumu Tuscany Maxi Slip Dress ($188); Lulu's Heart of Marigold Wrap Maxi Dress ($68); LOVELY Esme Charmeuse Midi Dress ($187)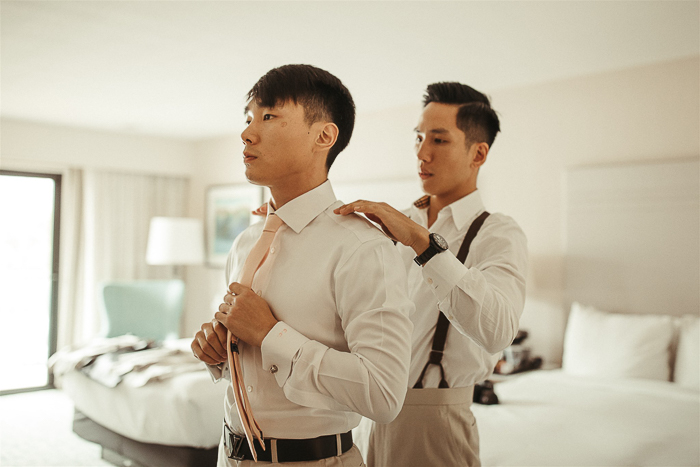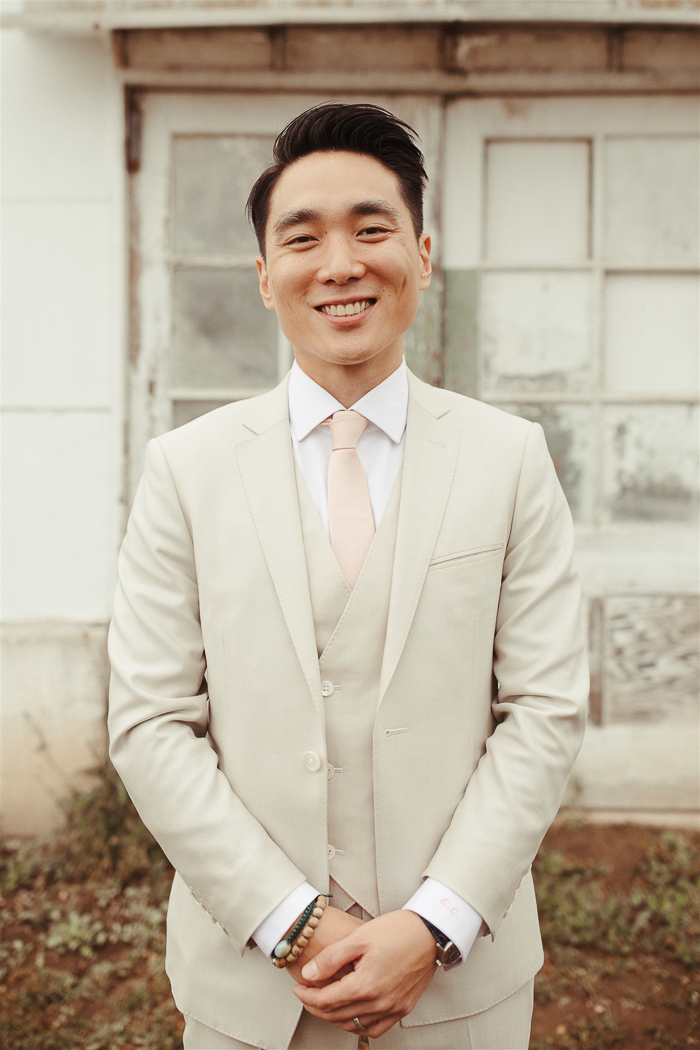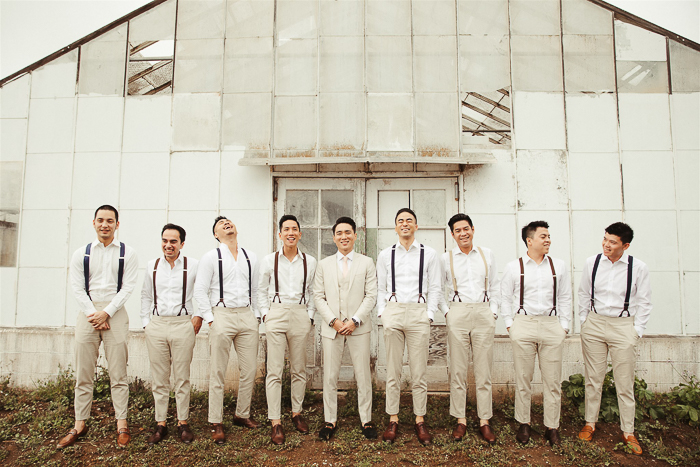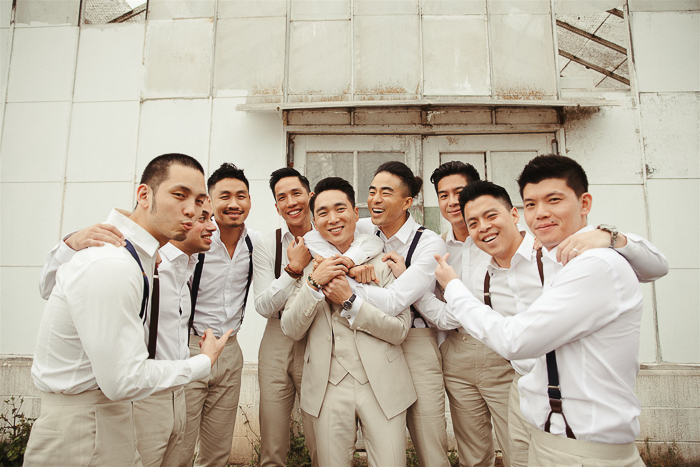 Personalizing The Ceremony With Music
To make our ceremony more personal, we decided to each be walked down the aisle with both of our parents. Our parents and family mean the world to us, and it only made sense that Calvin and I both were able to have our parents by our side during that special moment. We also chose songs for the ceremony that were lighthearted and fun, like Baby by Ariel Pink for our bridal party and The Bird by Anderson Paak for Calvin and his parents. For my walk down the aisle, we went with something more dramatic and classic, Unchained Melody. It was also important that we had our ceremony overlooking the ocean since many significant moments in our relationship took place on the beach where we had our first date or near the sea, where he proposed!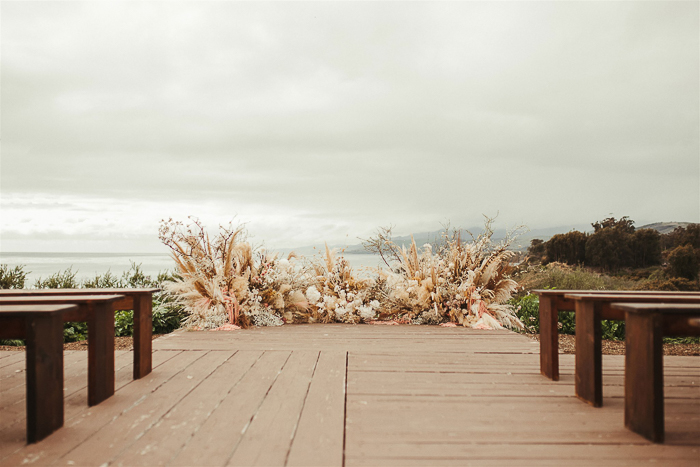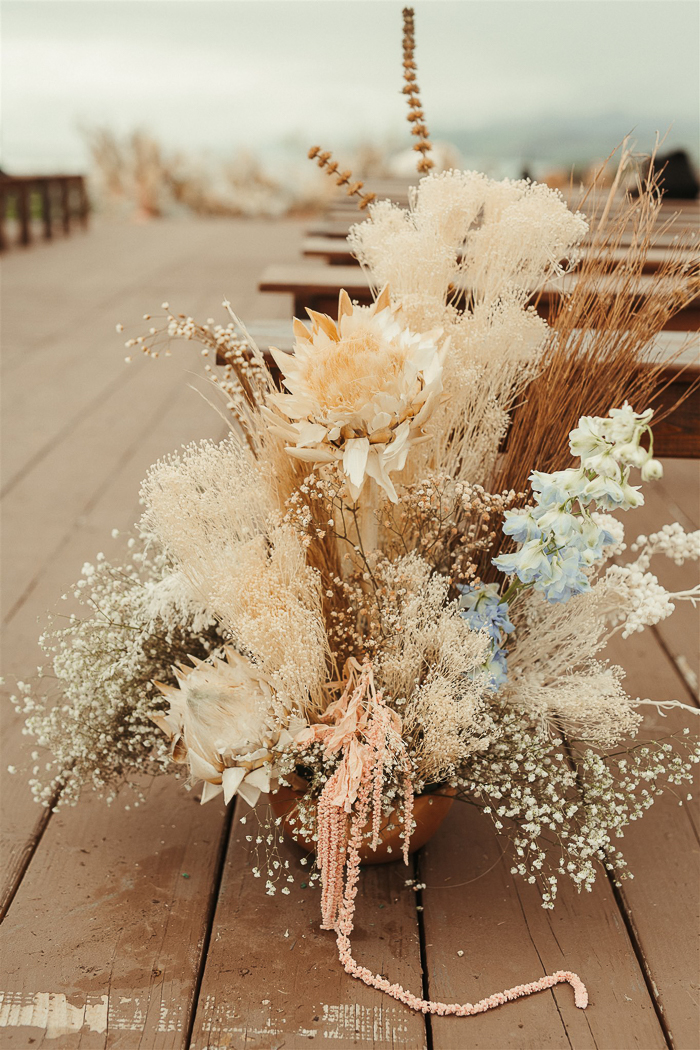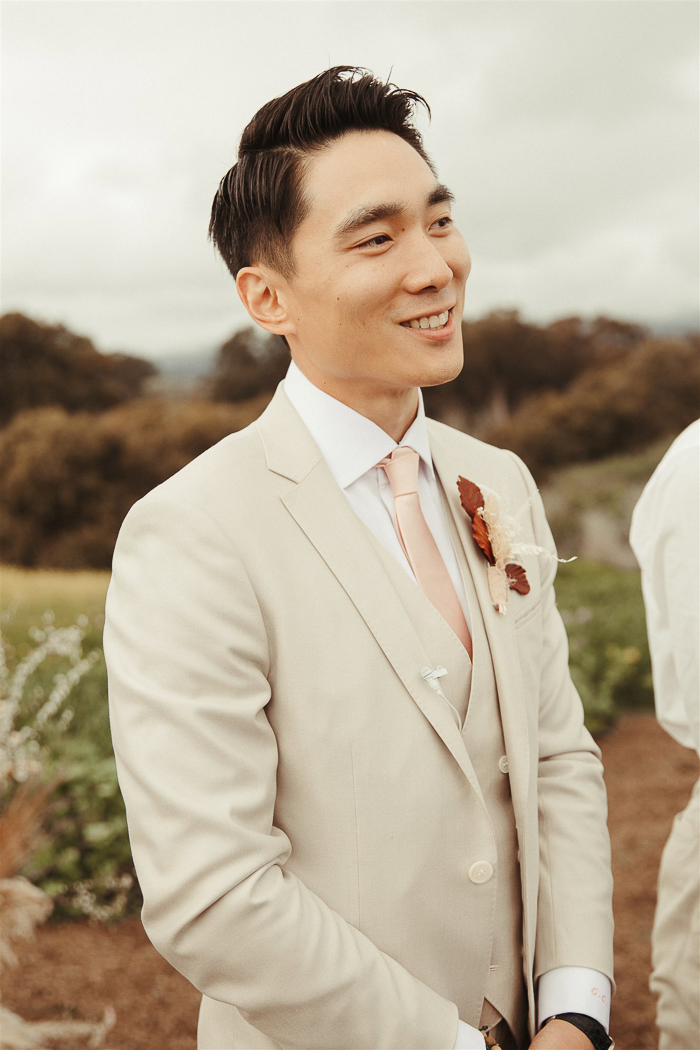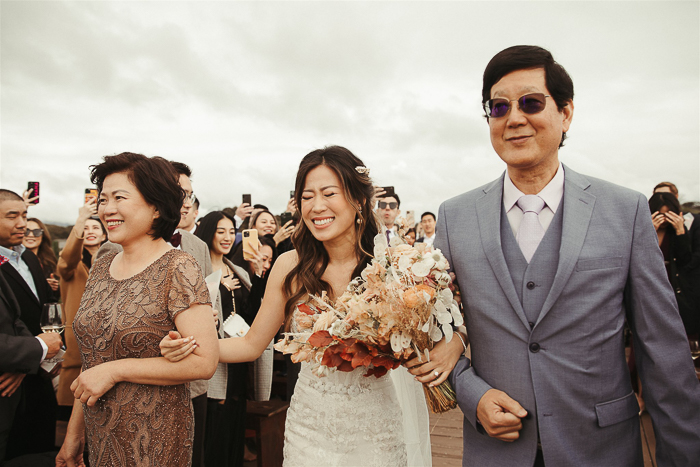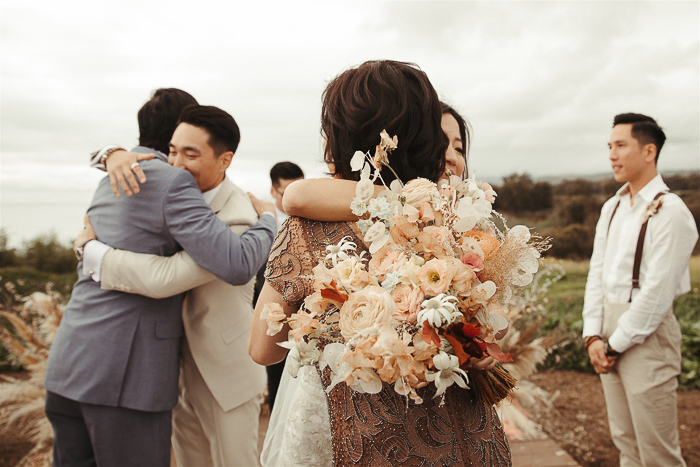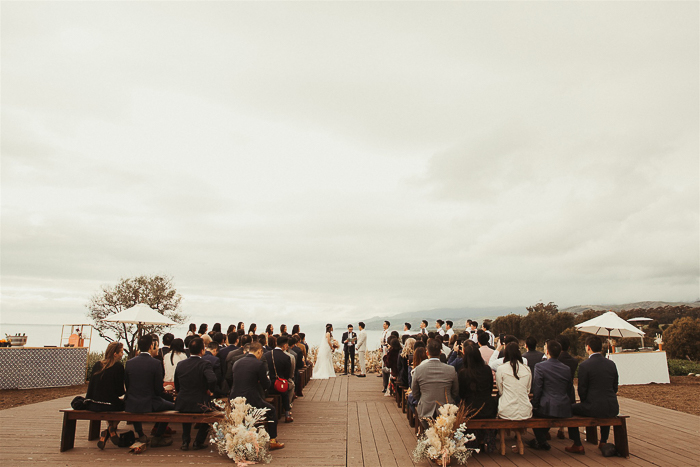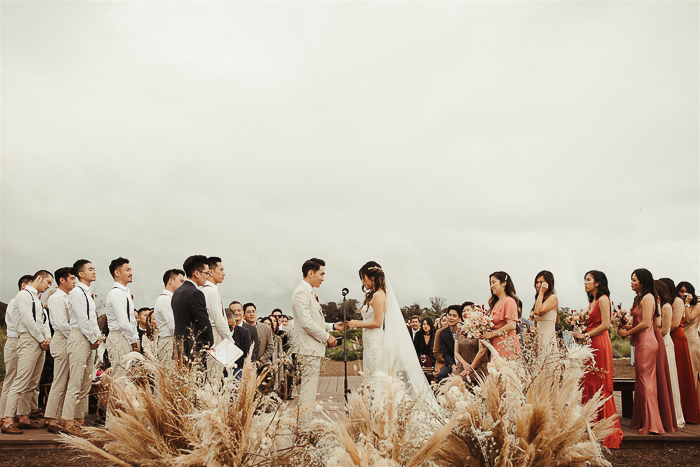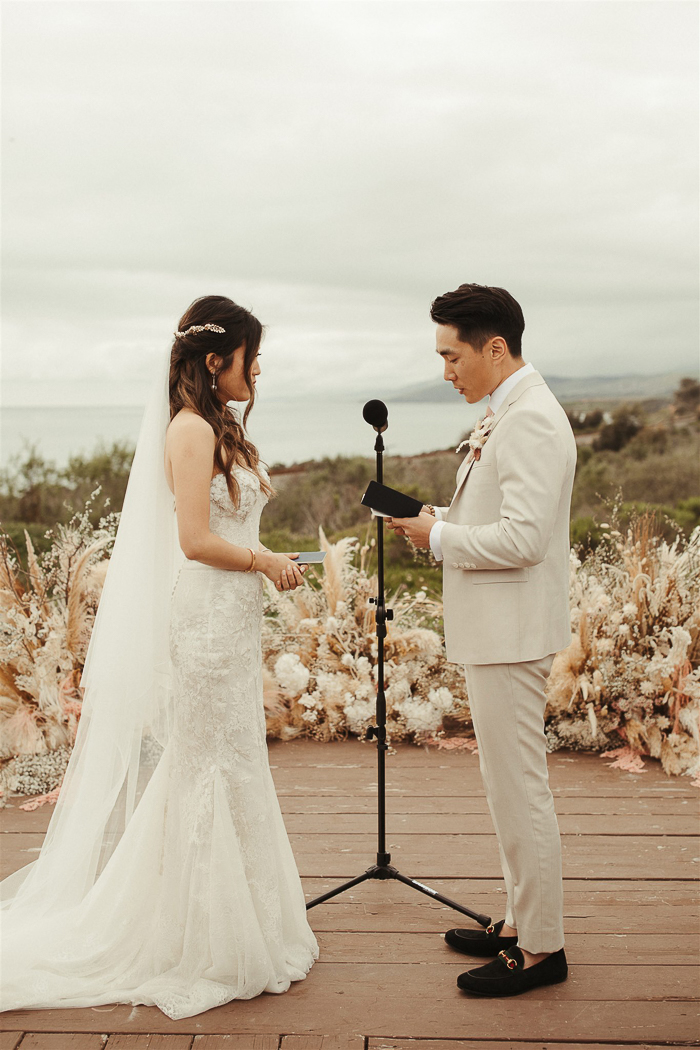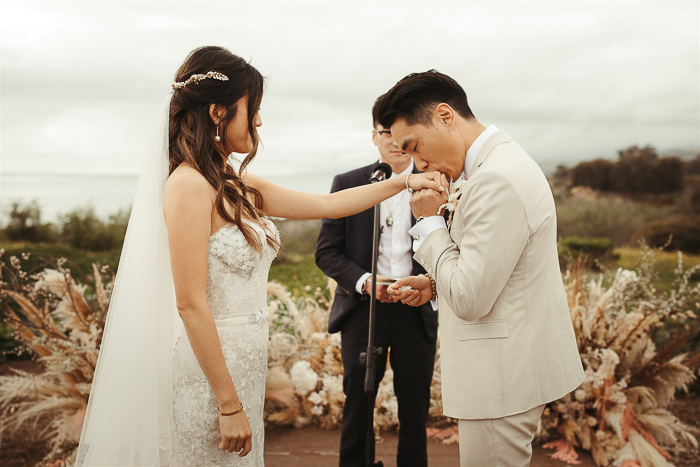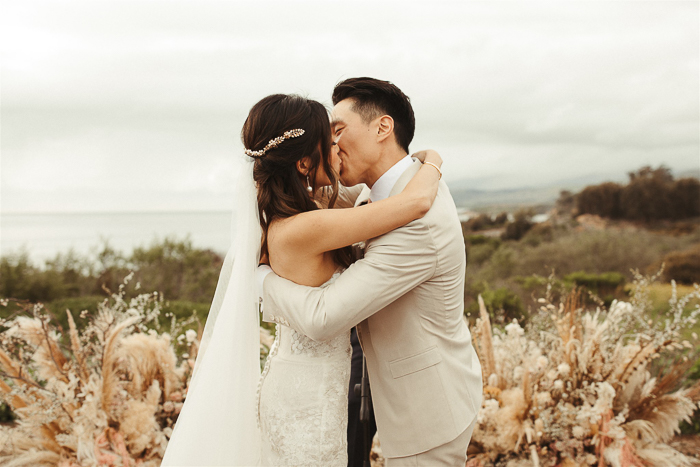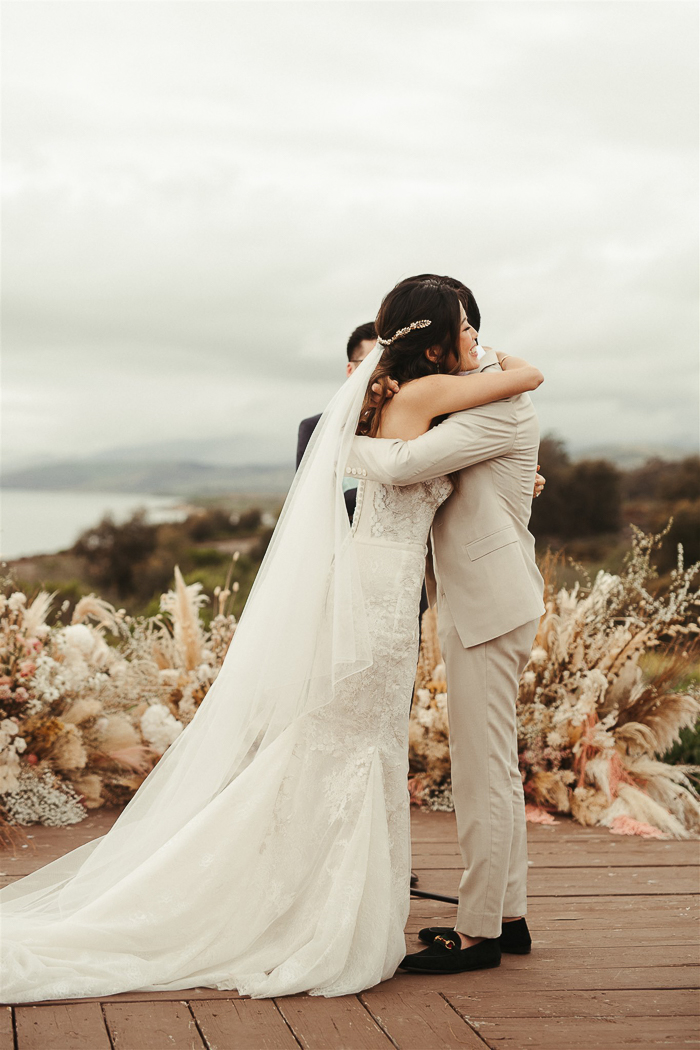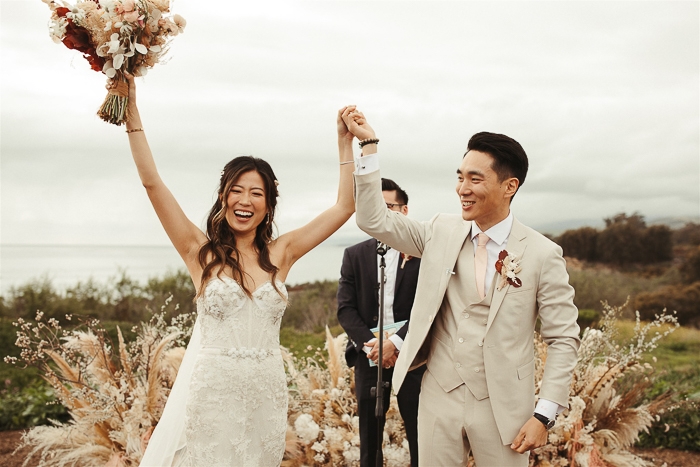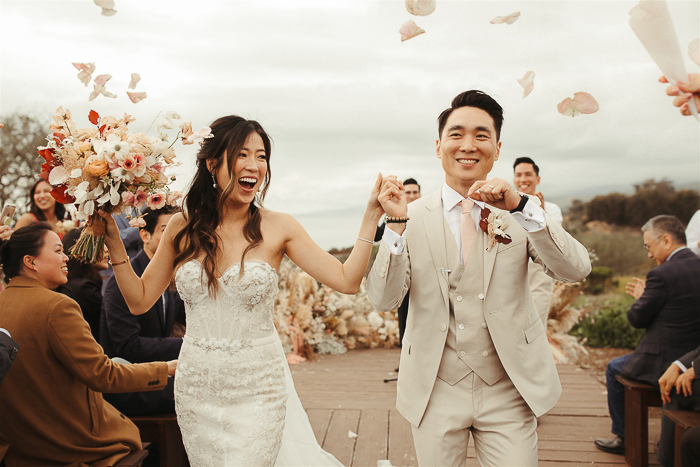 Why An Orchid Farm Wedding
We chose our wedding venue Dos Pueblos Orchid Farm because of the romantic yet breezy California coast that it encompasses. We wanted to honor the beautiful coastline that we love so much and throw in some contrast with the warm terracotta, salmon, blush, and champagne hues. We wanted the day to feel dreamy and romantic yet fun and bold. We wanted our guests to feel the love and joy on our day of celebration.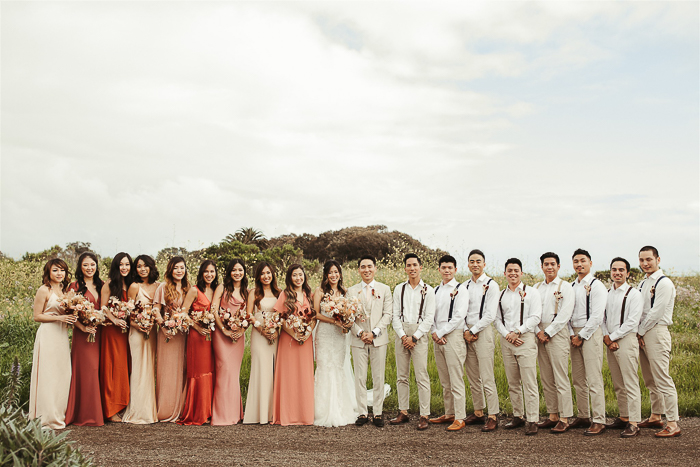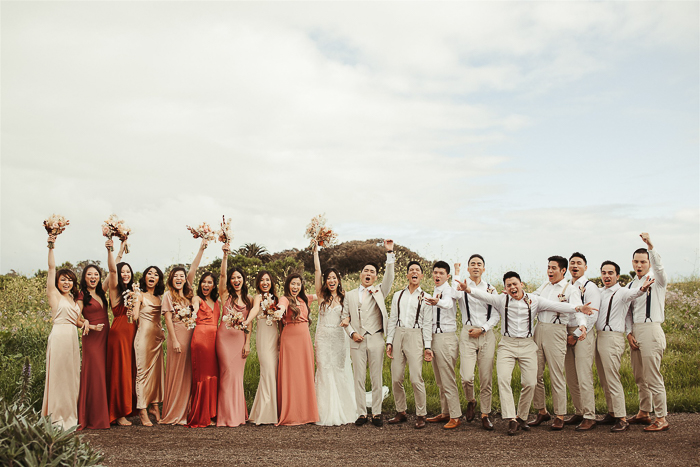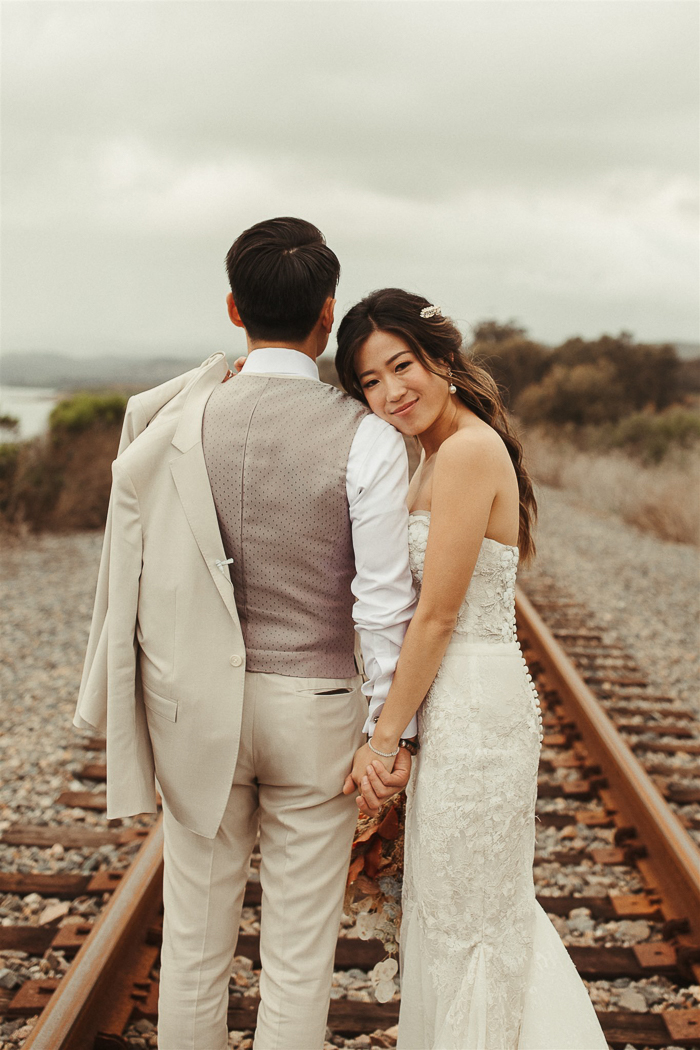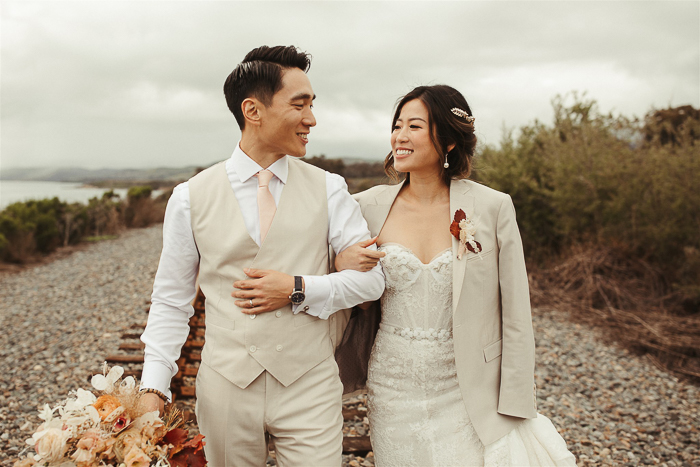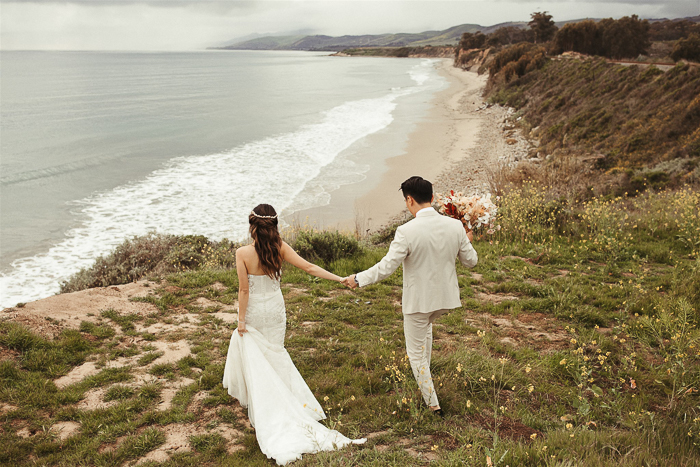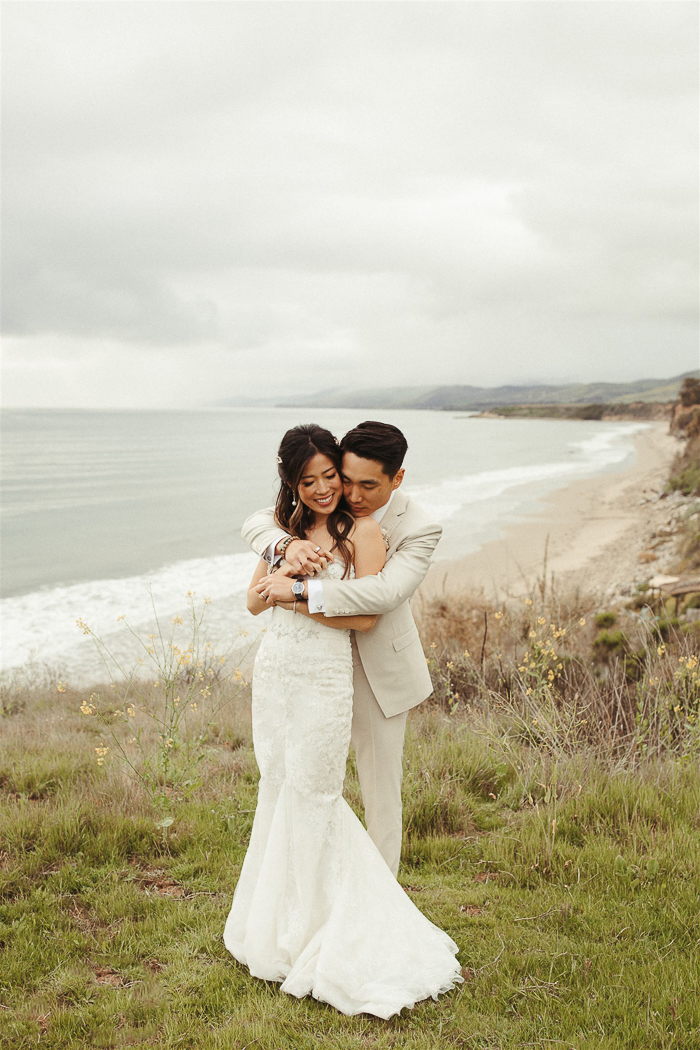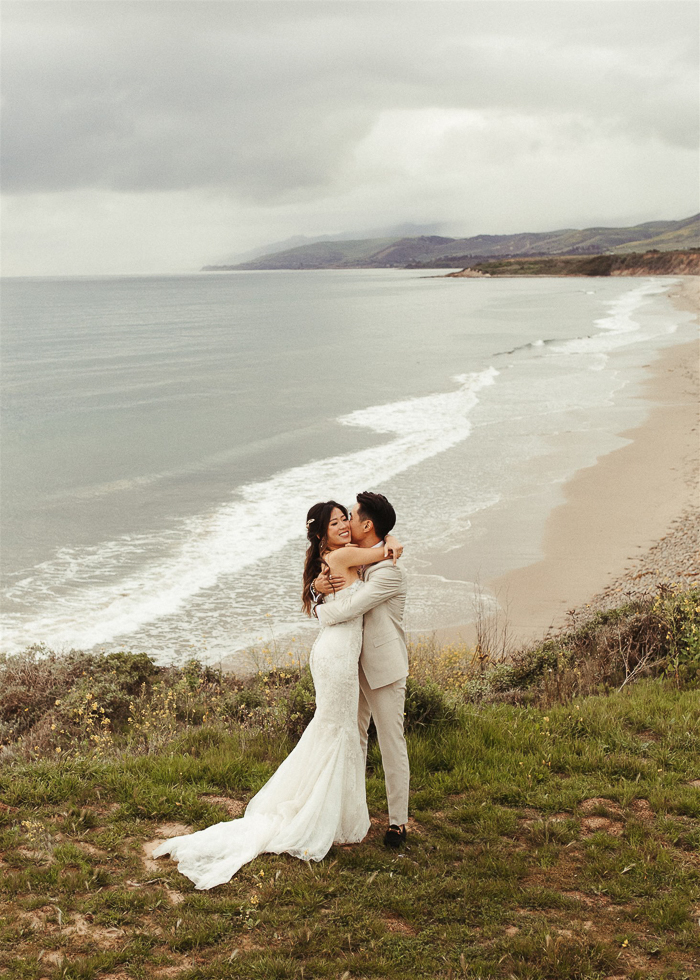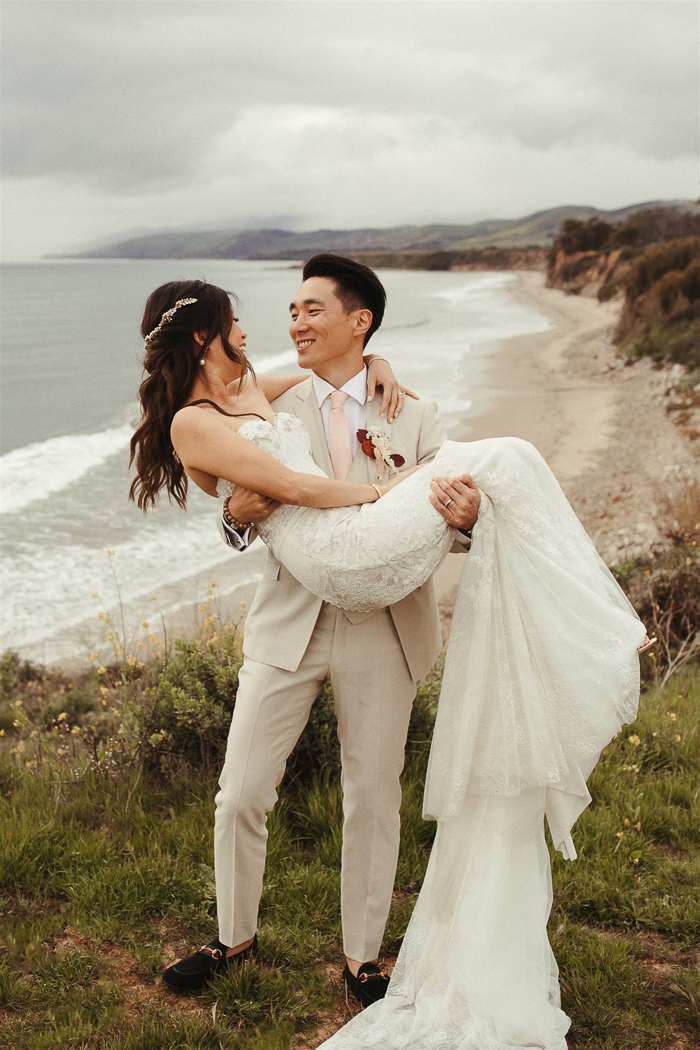 A Special Handwritten Note To The Guests
The most important thing about planning our wedding was that each and every one of our guests had fun and felt our love. They all mean so much to us, our individual growth as humans, and our growth as a couple. For our wedding day, we wanted to give it all back to them. We handwrote individual letters to each guest just to tell them how special they are to us.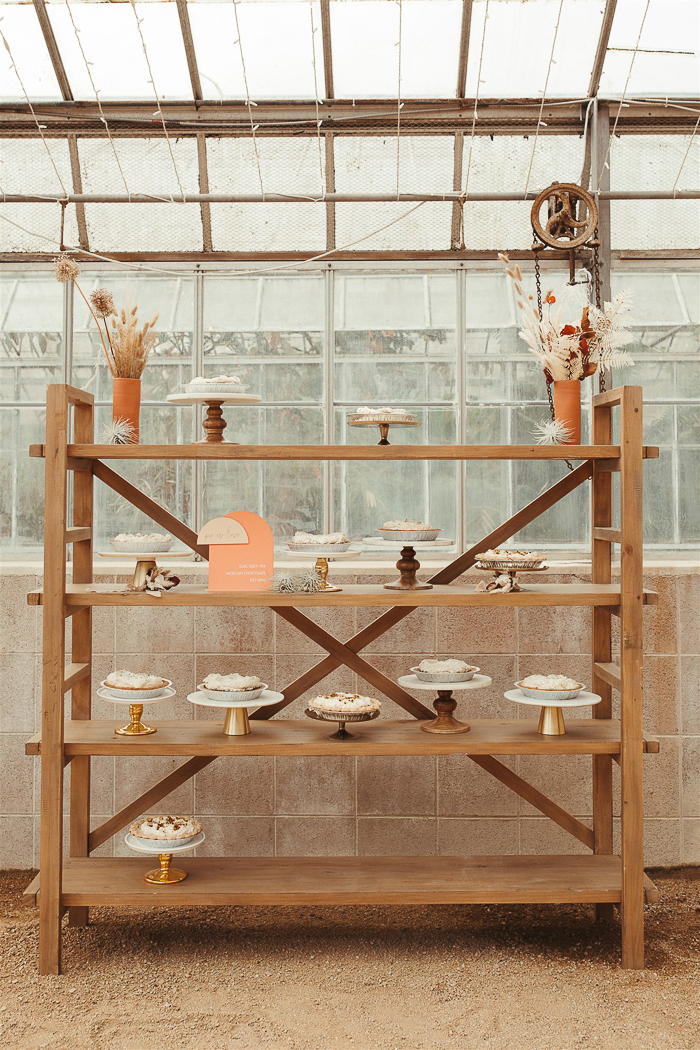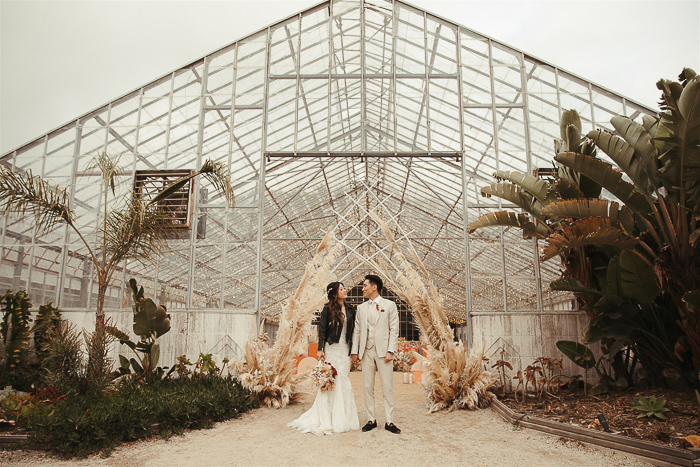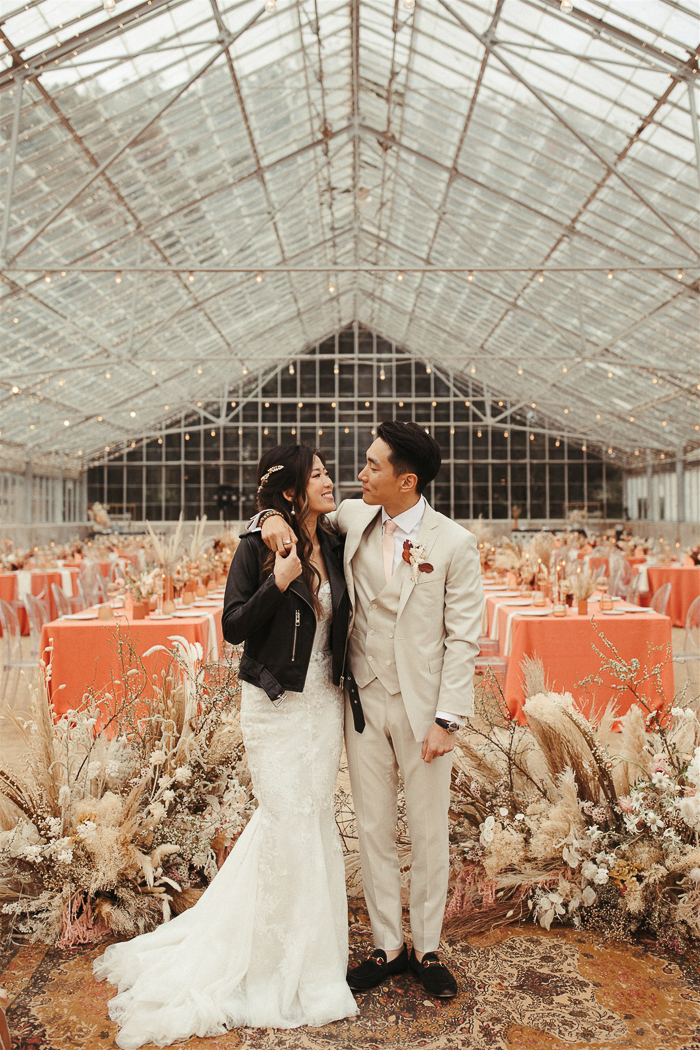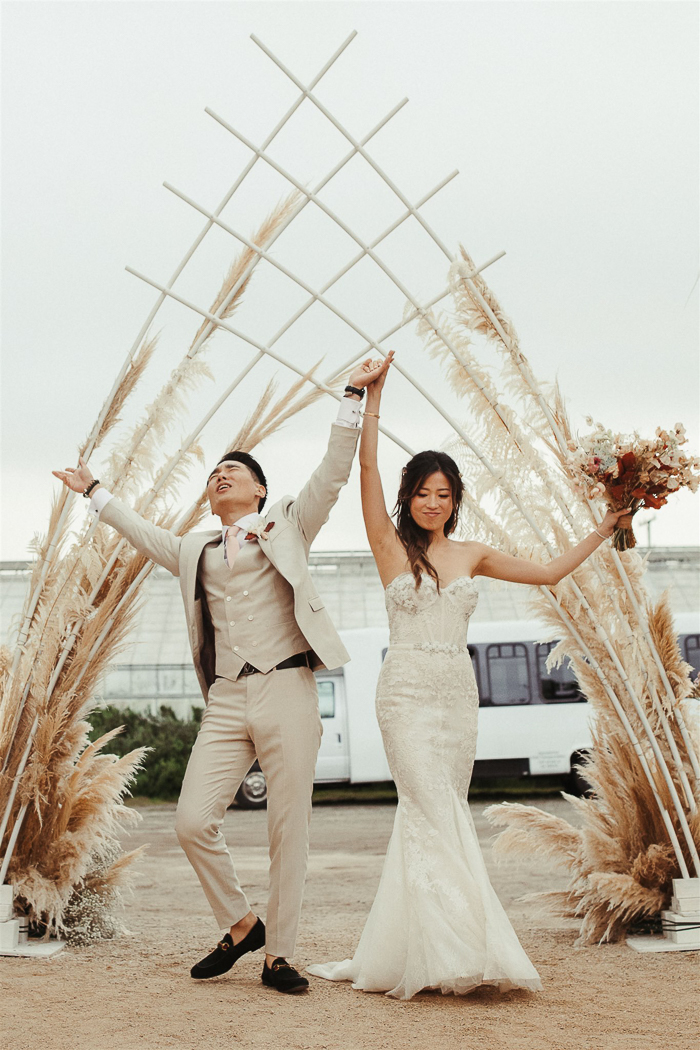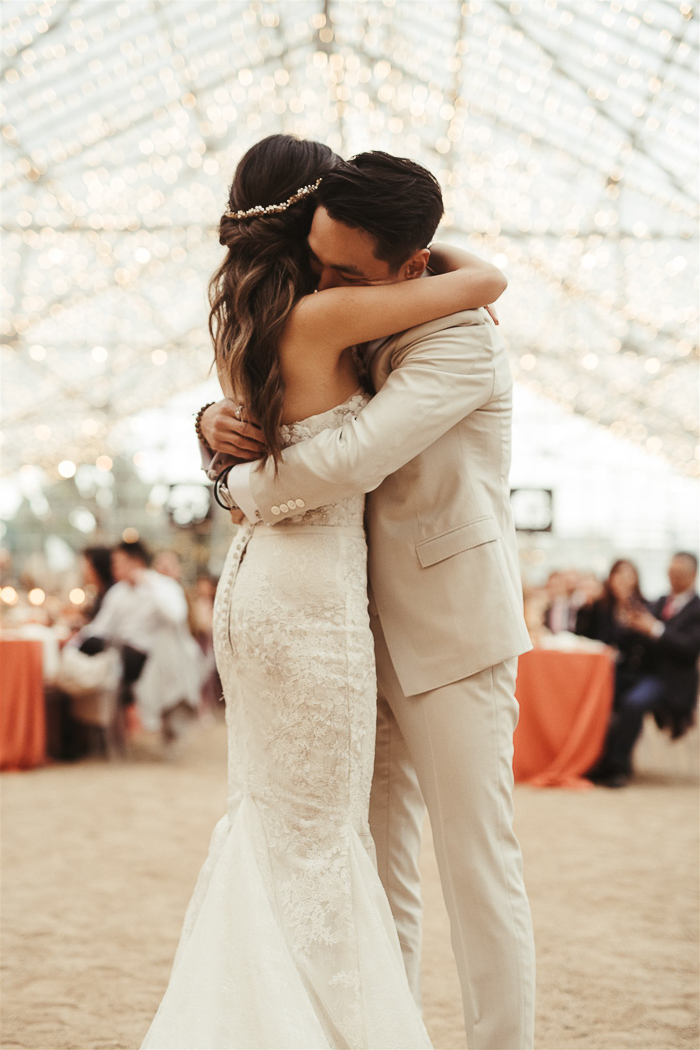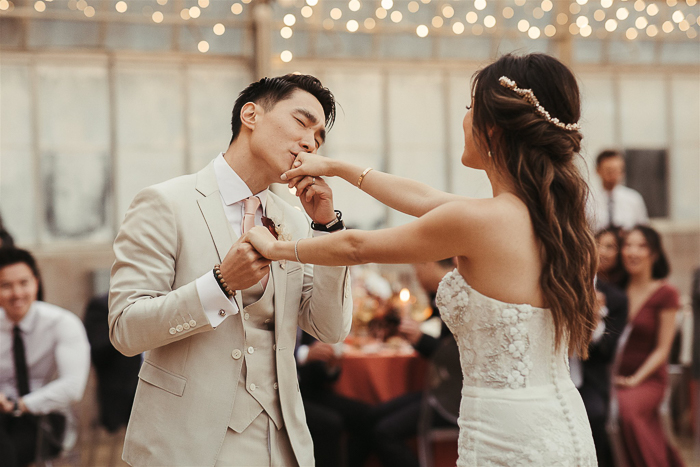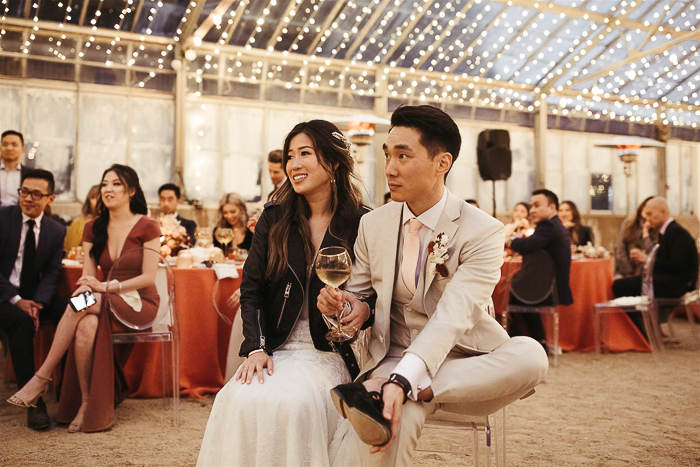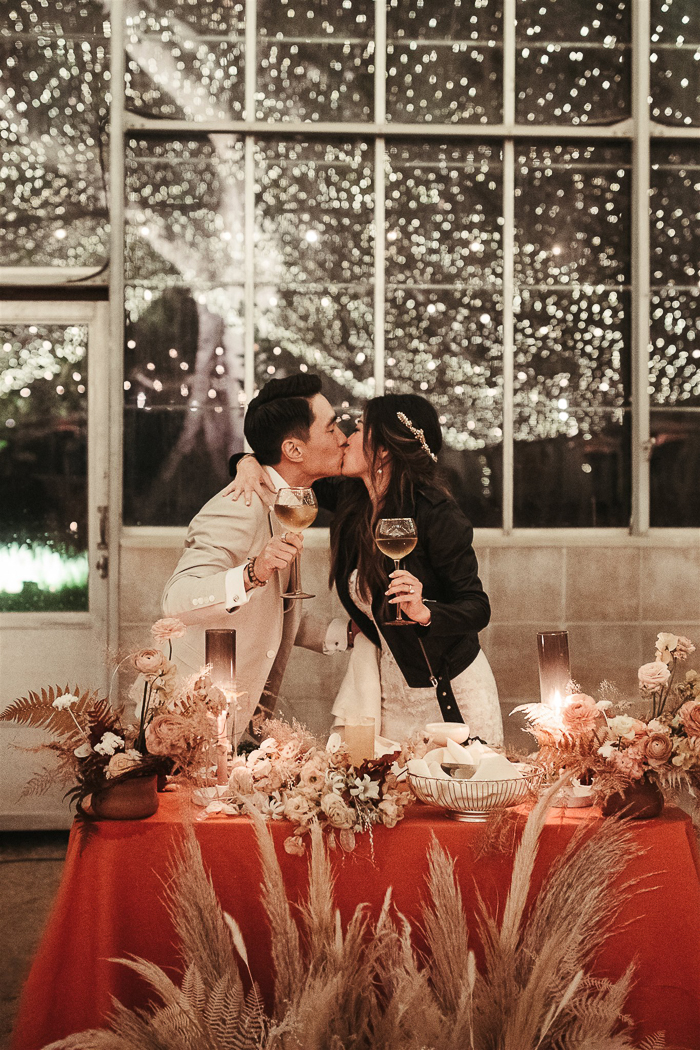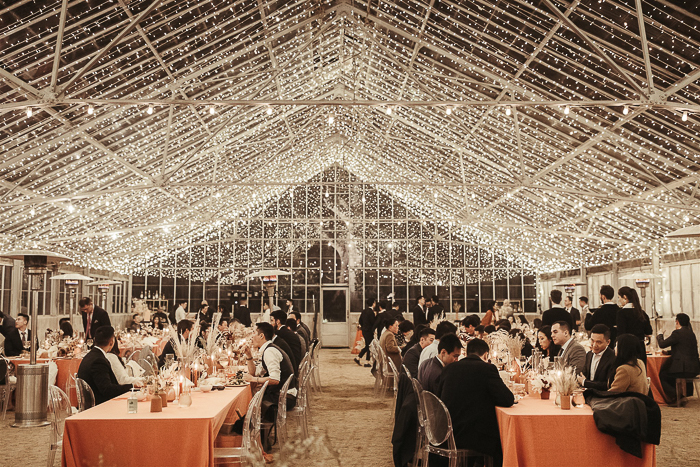 Incorporating Unique Food Stations
We had plenty of snacks and appetizers that our guests could enjoy because we both love to eat! We had a sushi handroll and oyster station because…how could we not with that amazing ocean view? We also did a hot Cheetos station with all our favorite flavors. A churro station because we both love churros. My personal favorite was our pie station with our favorite pies from the Pie Hole. We both love pie over cake, and our wedding date was 3/14, so it only made sense that we opted out of cake entirely and had a pie cutting.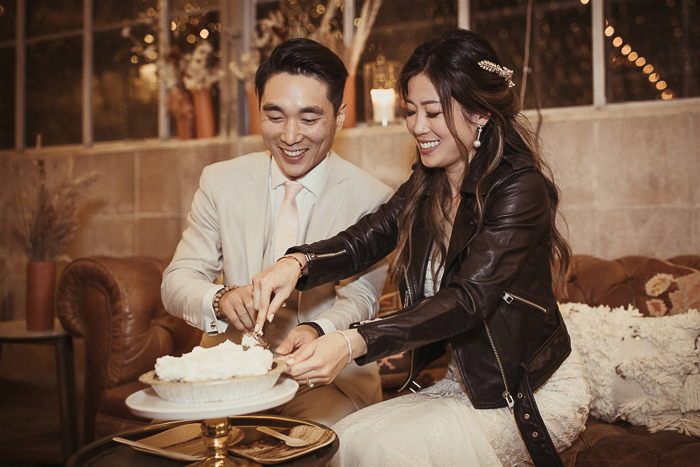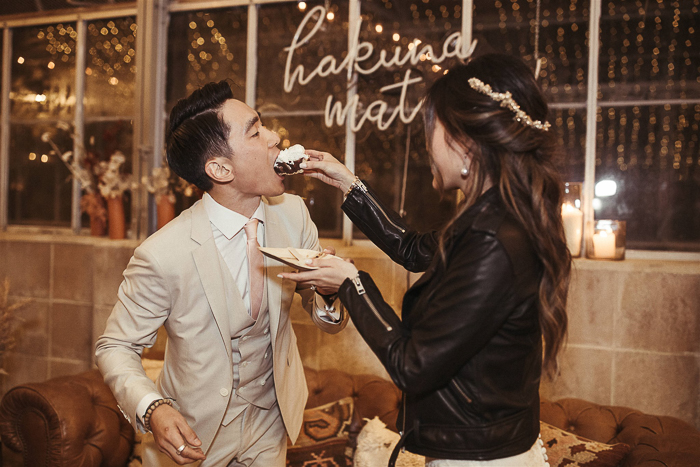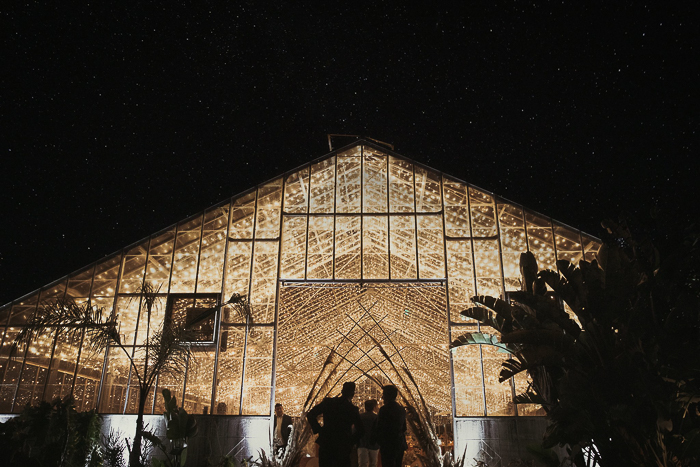 Congratulations to Emily and Calvin on their orchid farm wedding! We're so glad that May Iosotaluno was there to capture every stunning detail of the day. Love their mismatched bridesmaids dresses? Then check out  how to pull off the mismatched bridesmaids dresses for your own wedding
The post Ocean Views Meet Greenhouse Warmth In This Orchid Farm Wedding appeared first on .