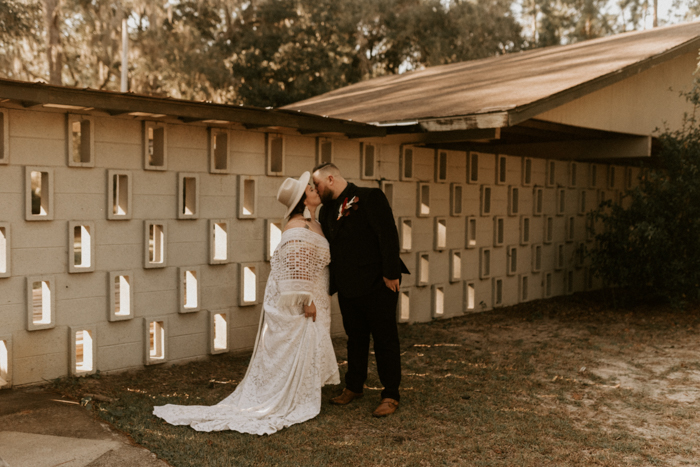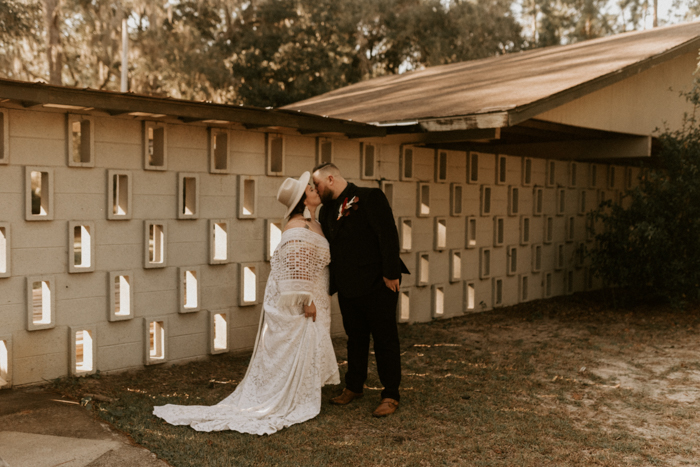 Zoee and Paul are making every one of our 70s, DIY wedding dreams come true with their totally rad day at Honey Creek Camp! This bride babe did it all—from thrifting decor and bringing in elements of her own home, to putting together the most rockin' look for her day. Spoiler alert: Her Reclamation Design Co dress is free-spirited bridal goals! We're totally obsessed and especially thankful Northern Native Photography was there to capture every detail! If you've ever said, "I was born in the wrong era" and are looking to bring your groovy spirit generation into your wedding day vibe, look no futher! We can't wait for you to gather all the inspo from Zoee and Paul's sweet day at Honey Creek Camp.
The Couple:
Zoee + Paul
The Wedding:
Waverly, Georgia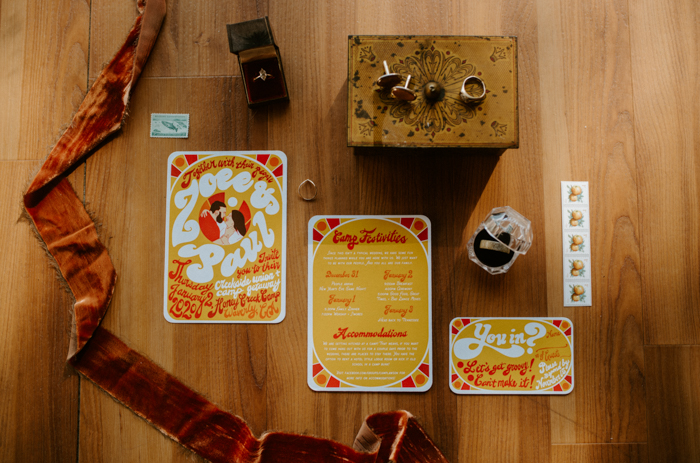 All of our vendors were insanely talented! One that I will mention was Kelli Woodell Fletcher. She designed our wedding "Brand" and invitations and killed it. She made my wildest dreams come true.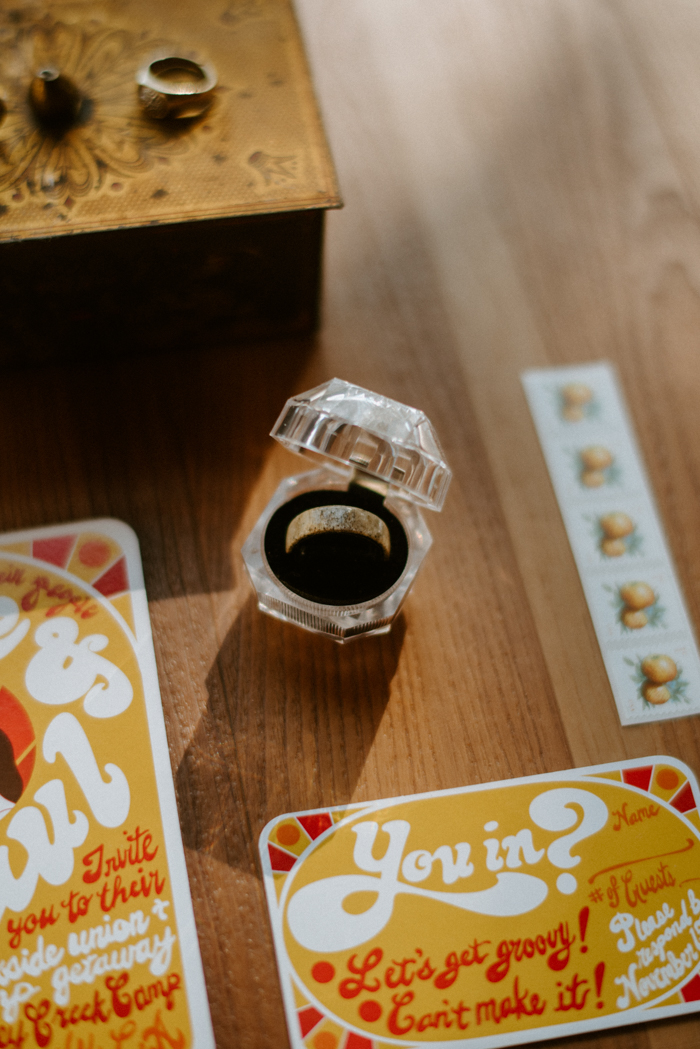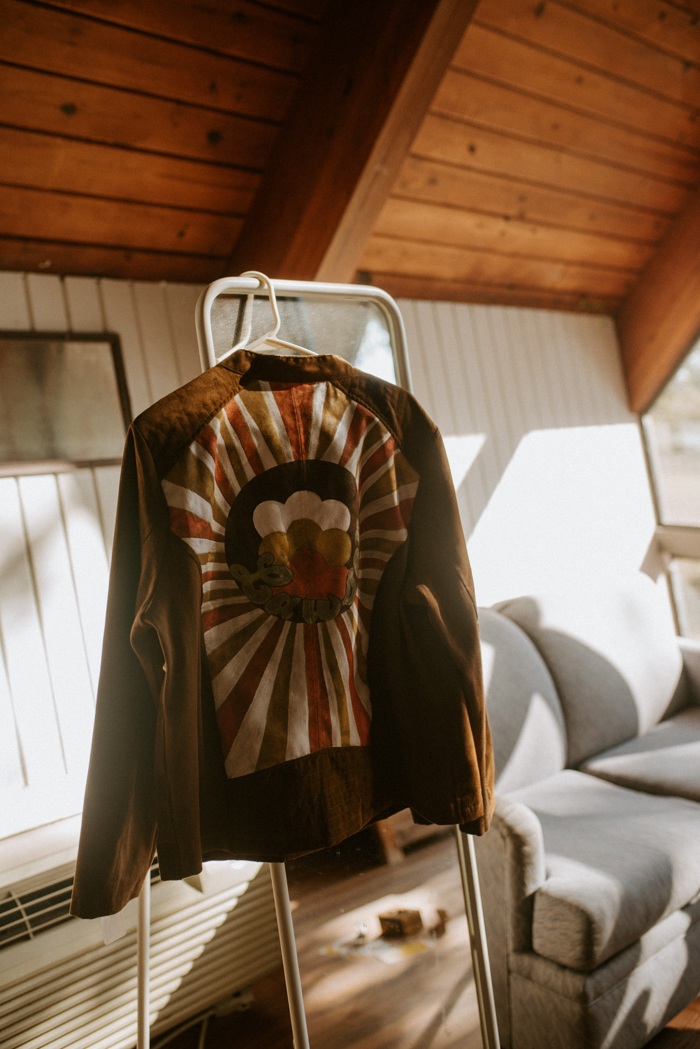 I have always wanted to get married at a camp. Just go somewhere, with our people, be together, and get married. And that's exactly what we did. Honey Creek retreat center was perfect for us. I stepped on the property + immediately cried. It just felt right. It's nestled beneath Trees filled with Spanish moss + most building are "A-frame" which is my dream. It fit every part of our vision, even down to worshipping together the night before + having sleepovers in camp style bunk beds all week.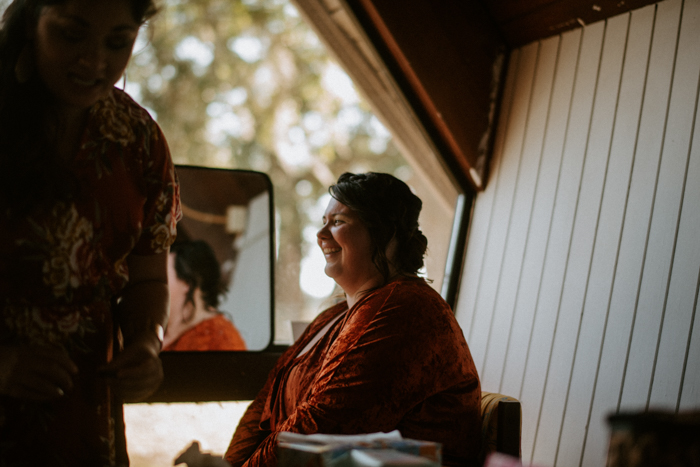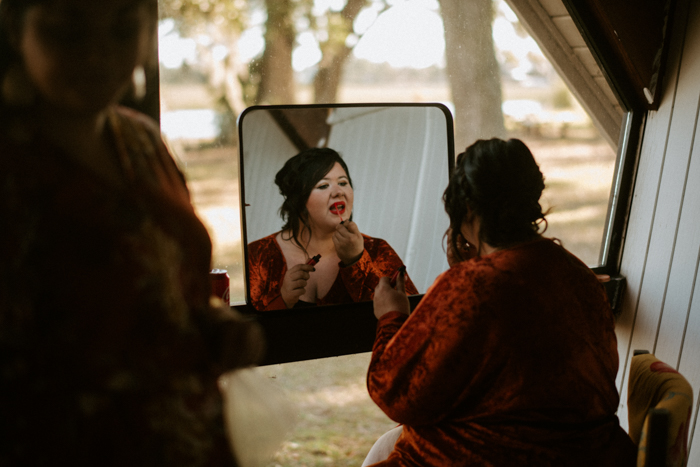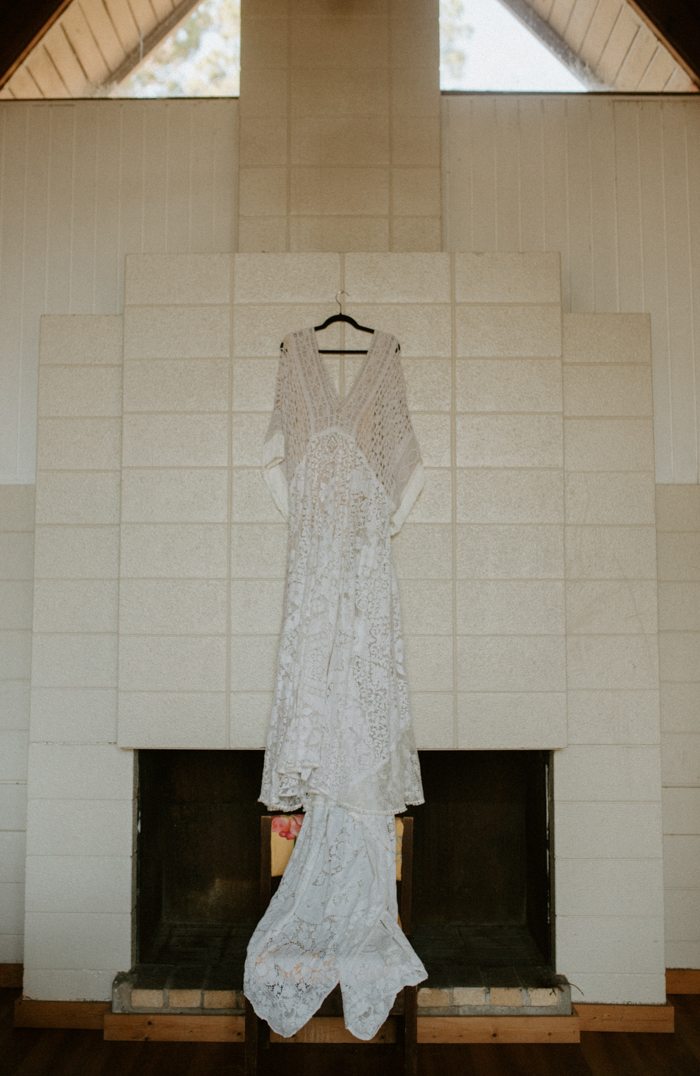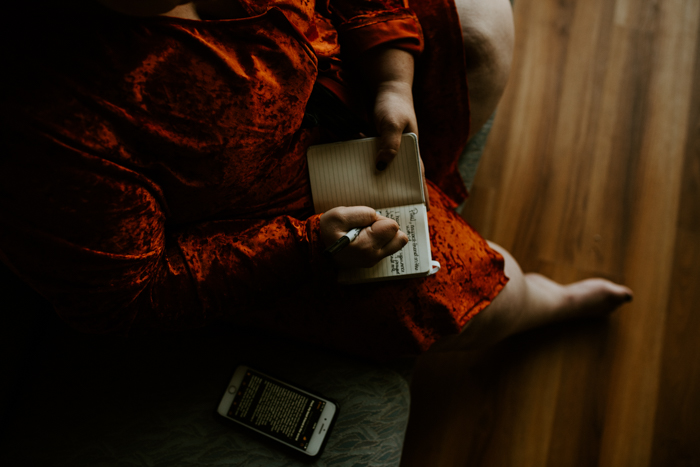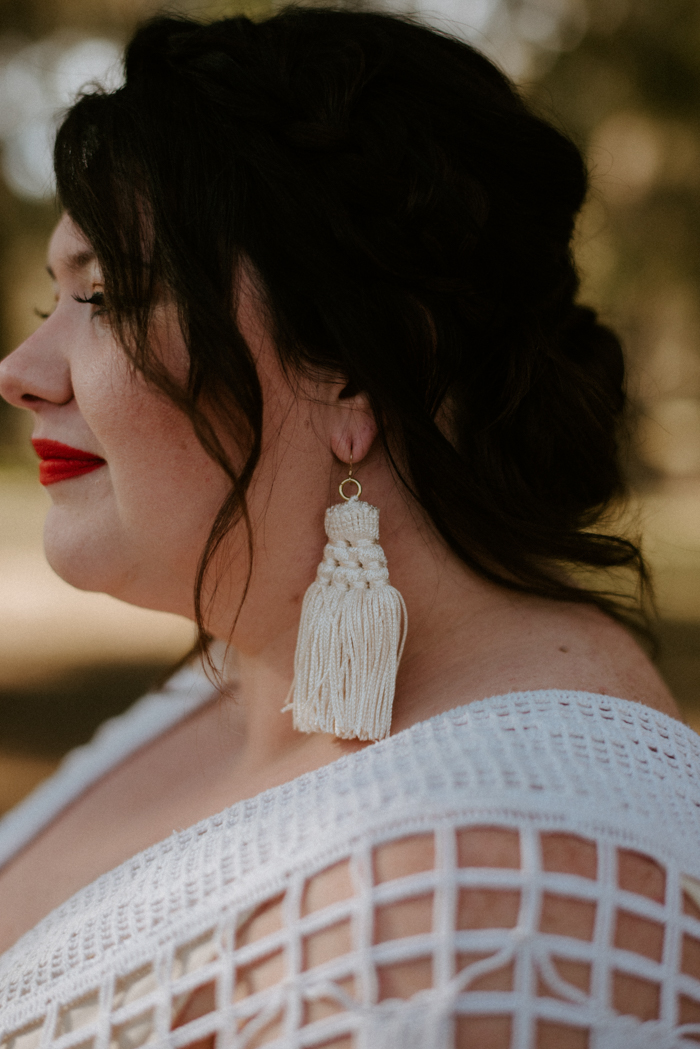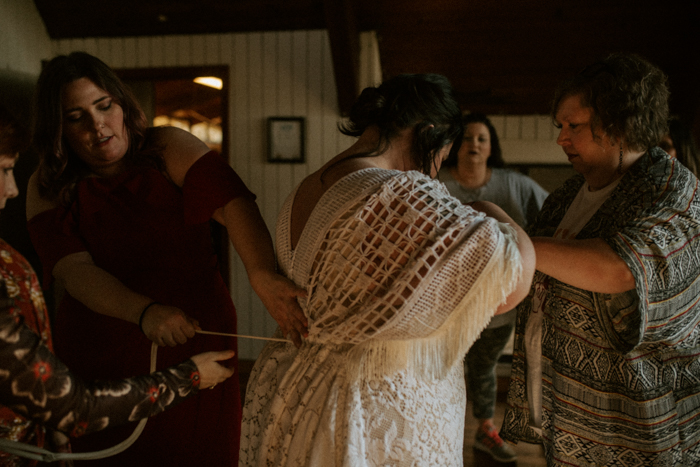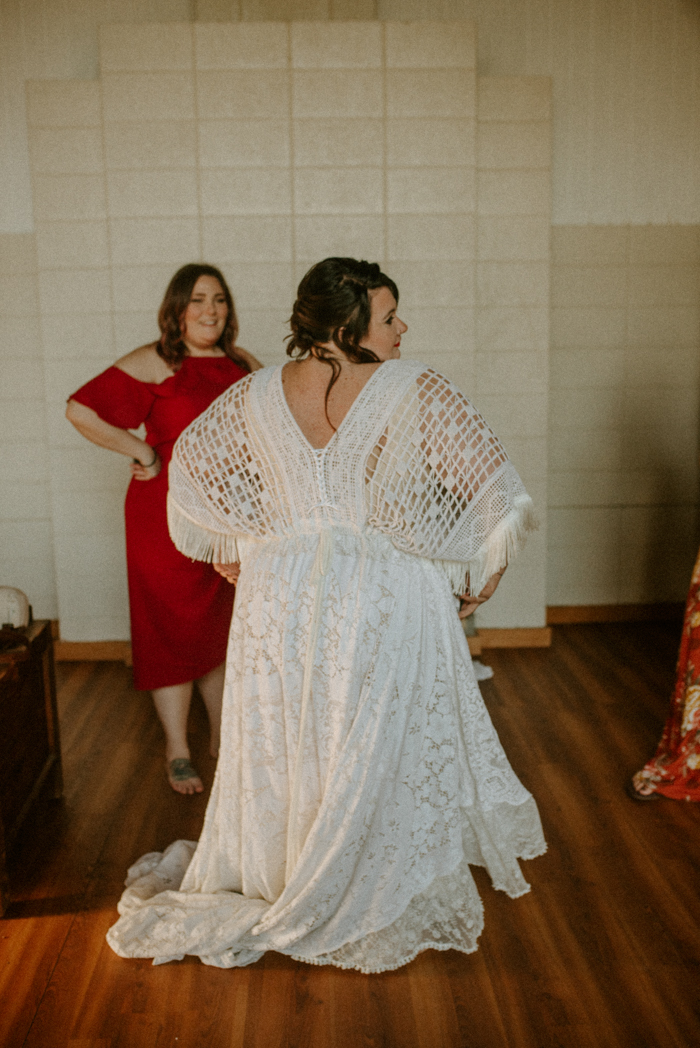 I wanted to mimic some of my favorite things about 70s boho fashion. I knew I wouldn't be able to just walk into any bridal store + find what the dress bc the style I wanted wasn't typical + also, I'm plus size! When I found Reclamation I knew that was my designer! She catered the dress to my every measurement. And when I received the dress in the mail, it blew my mind with how perfect it was. I loved the flow, I loved the sleeves, I loved the fringe. I loved everything.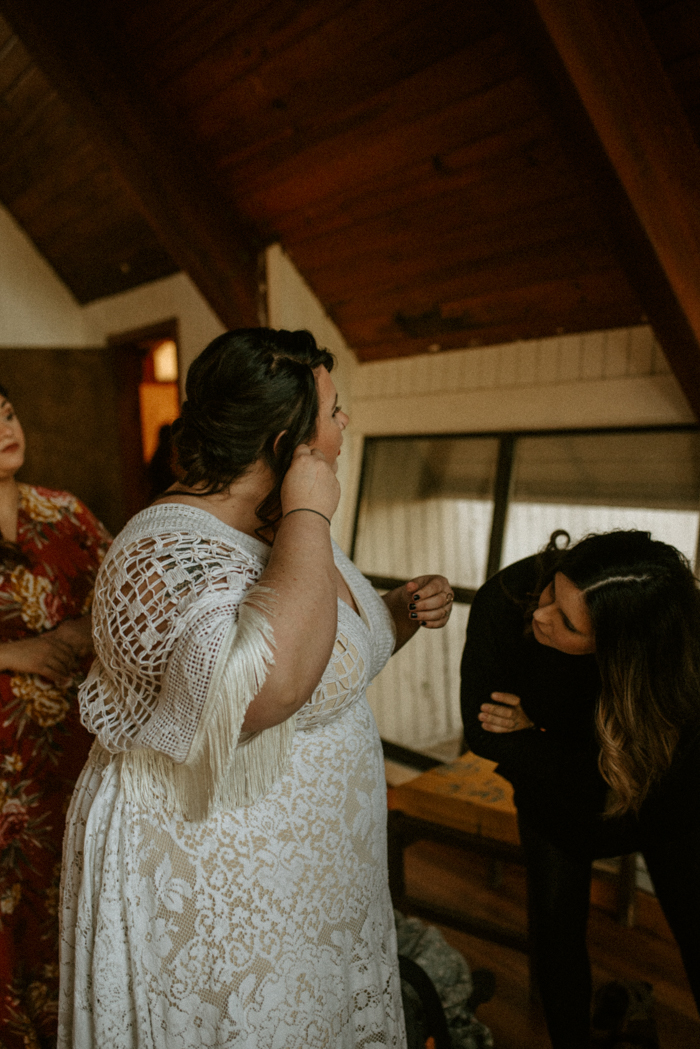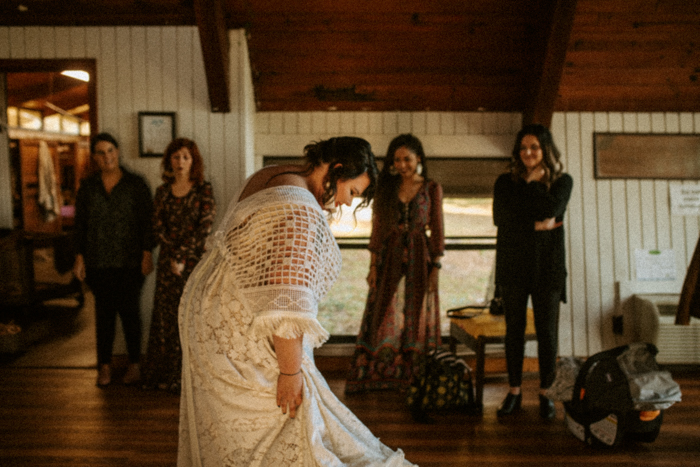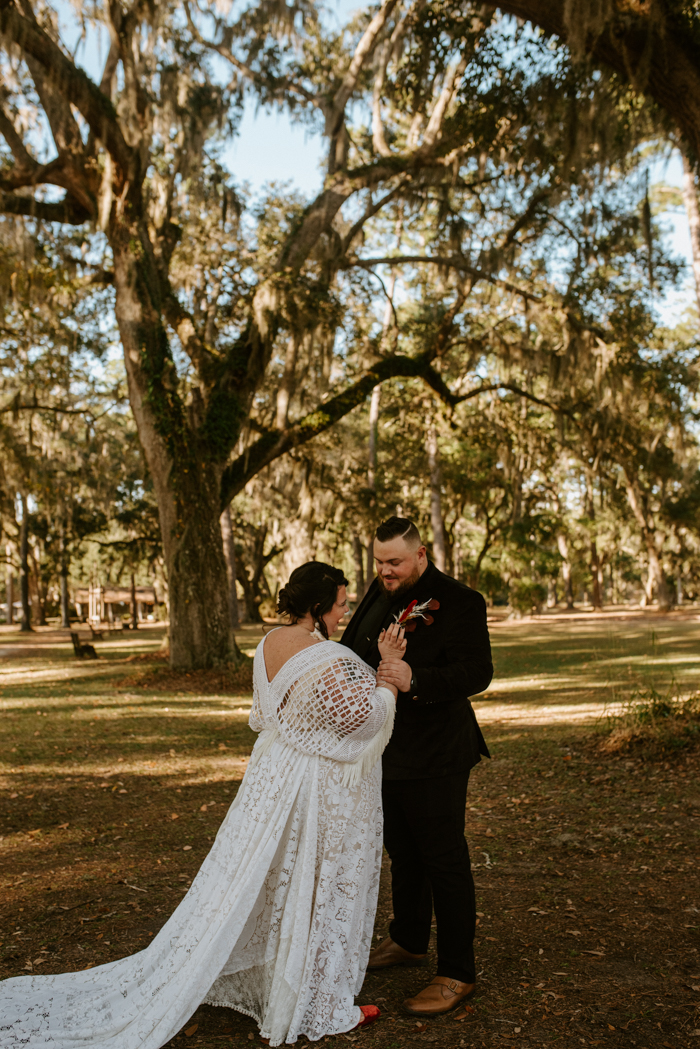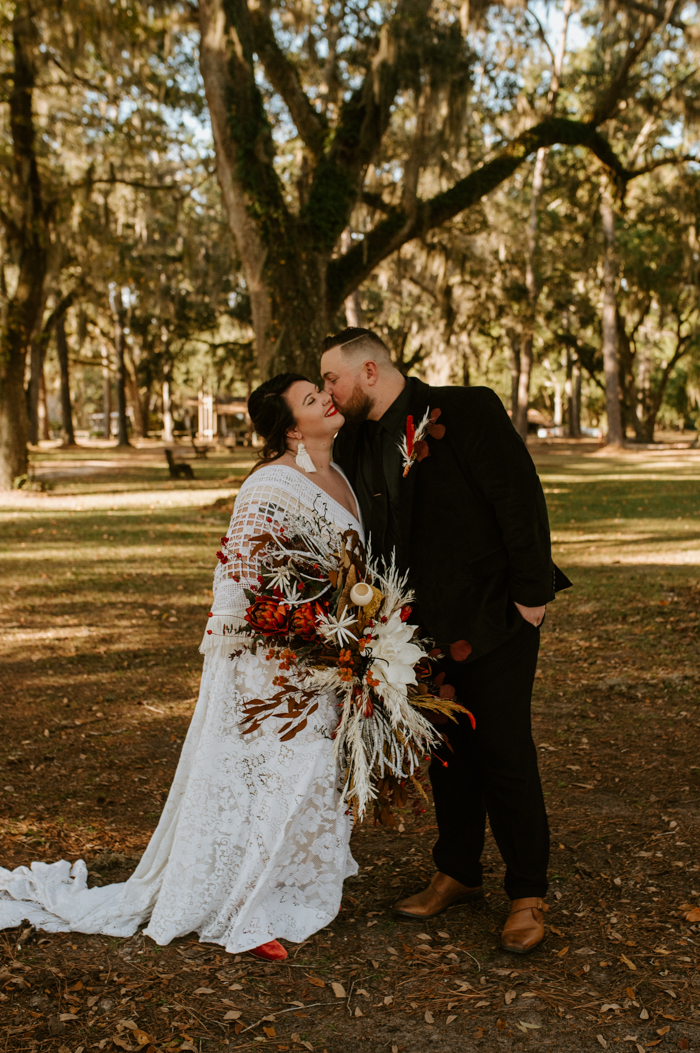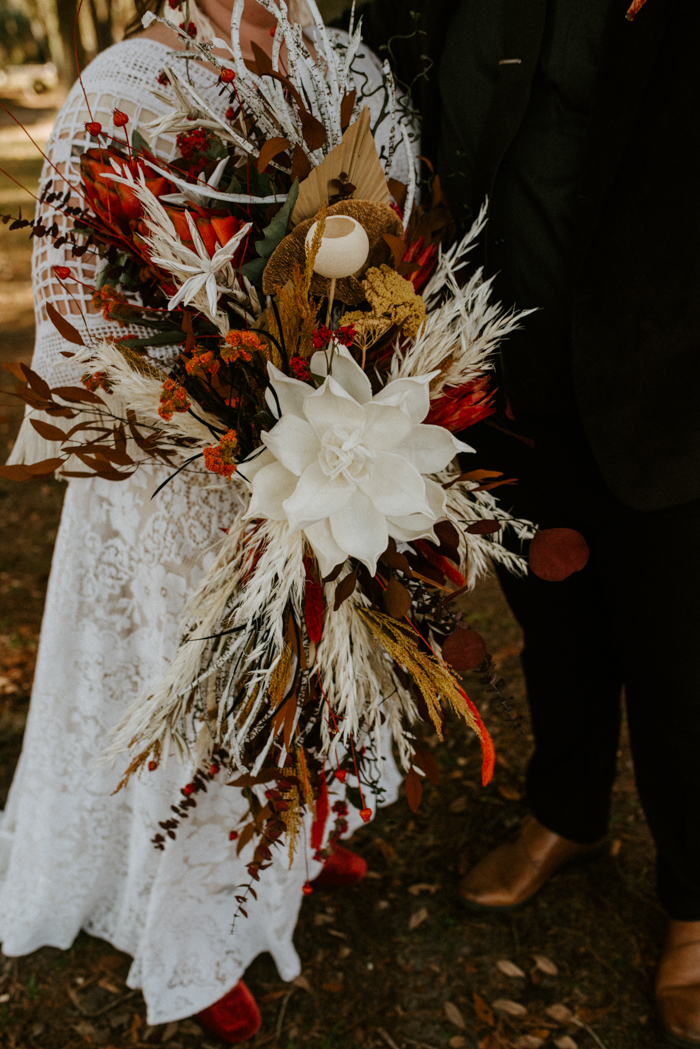 We really wanted to be as stress free as possible. We just wanted to be married and be able to live each moment on our wedding day, and enjoy our time with each other + the people we love. Also, our date was also the date that my late parents got married almost 40 years earlier.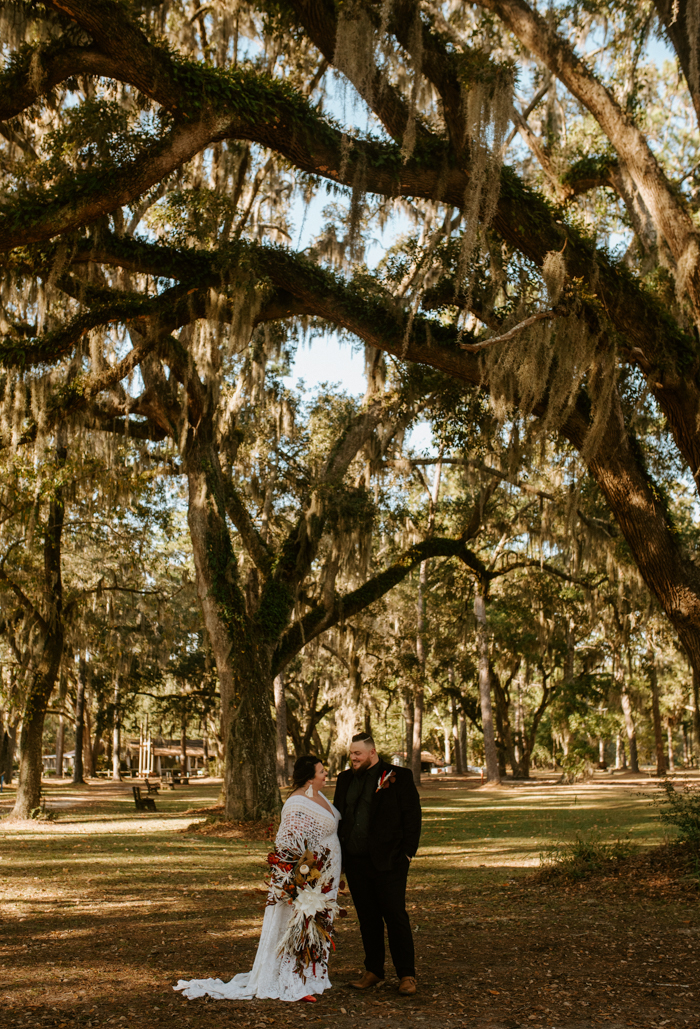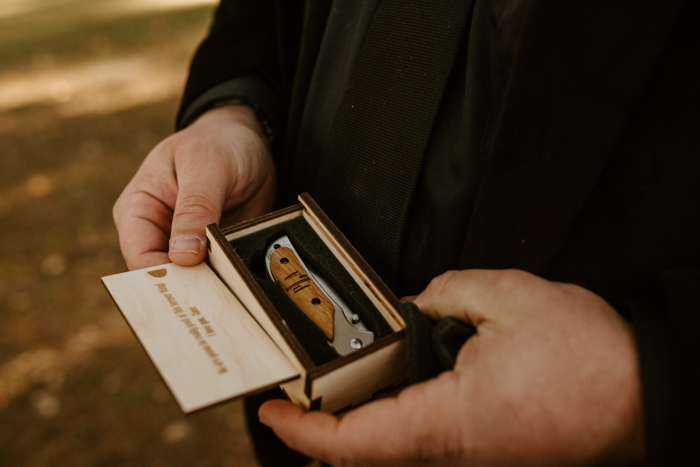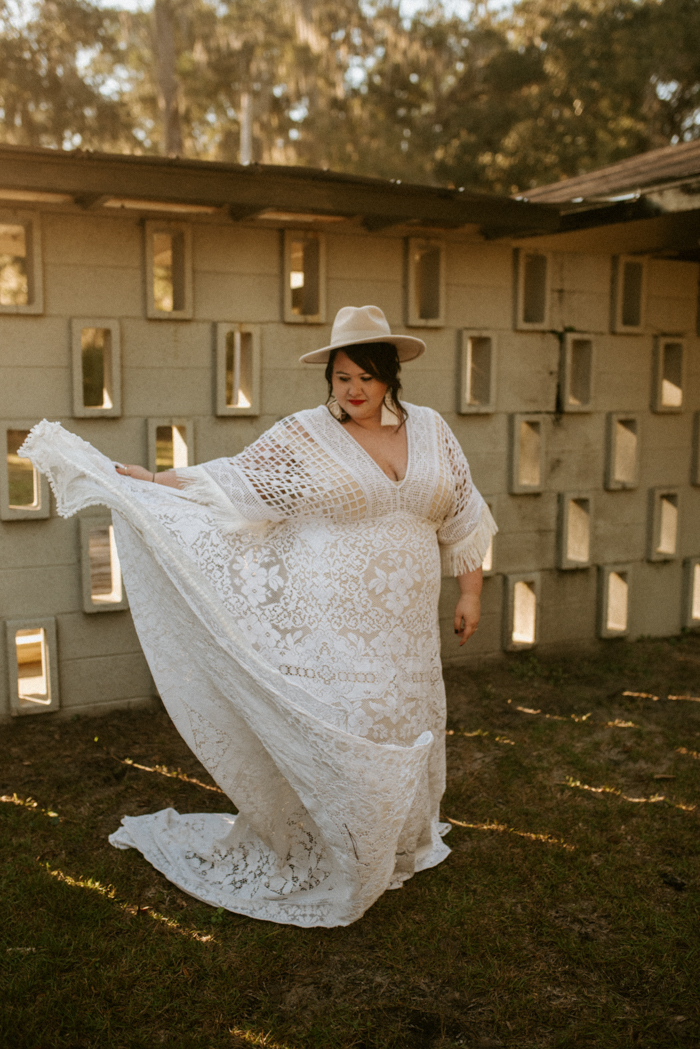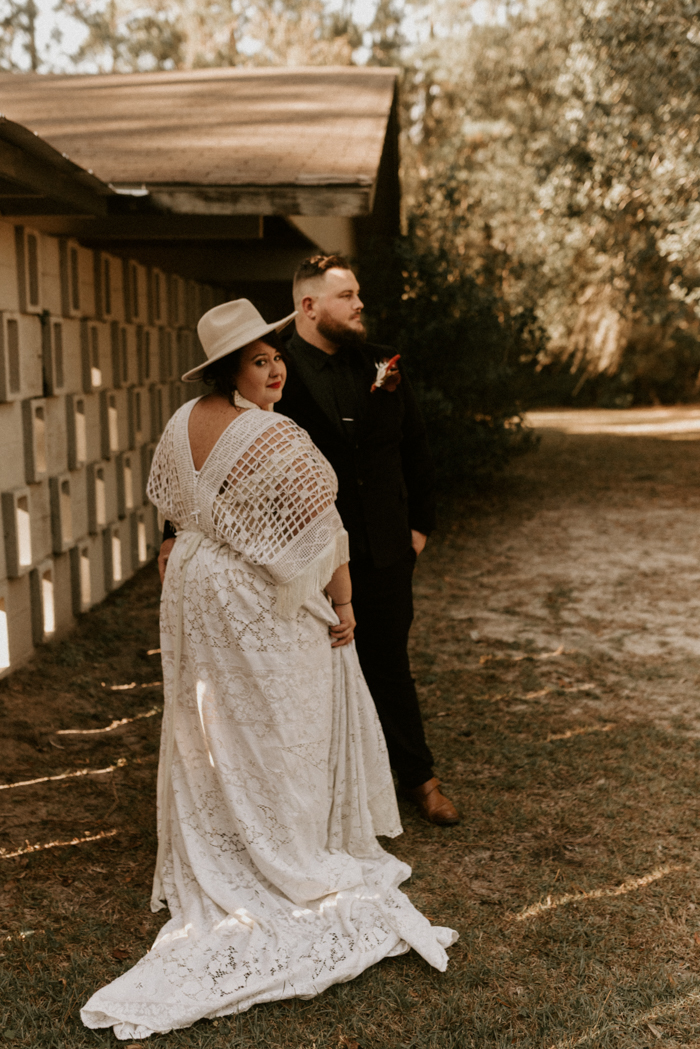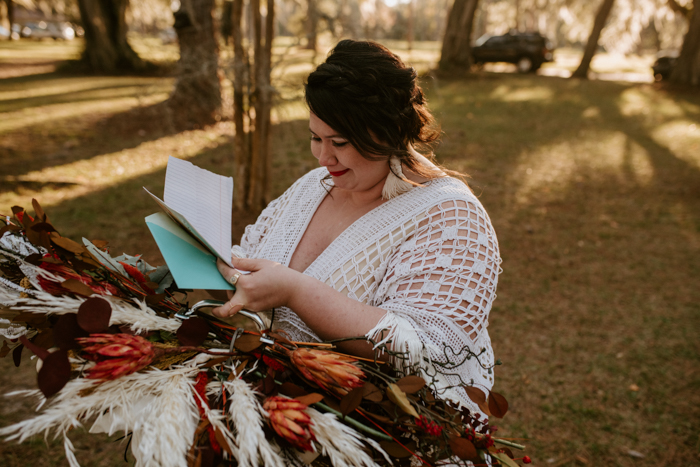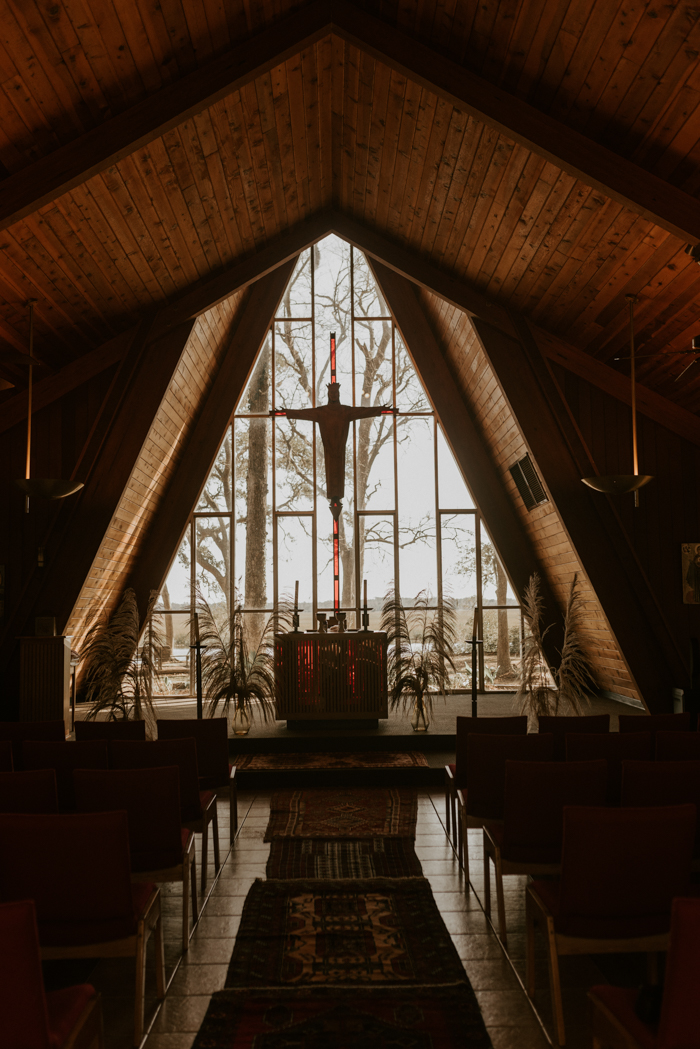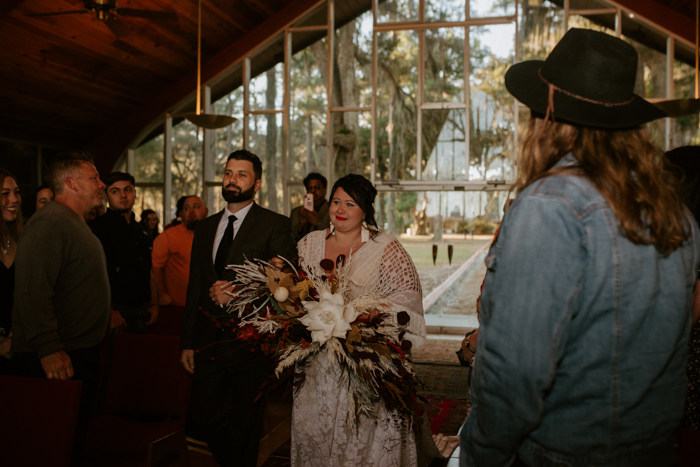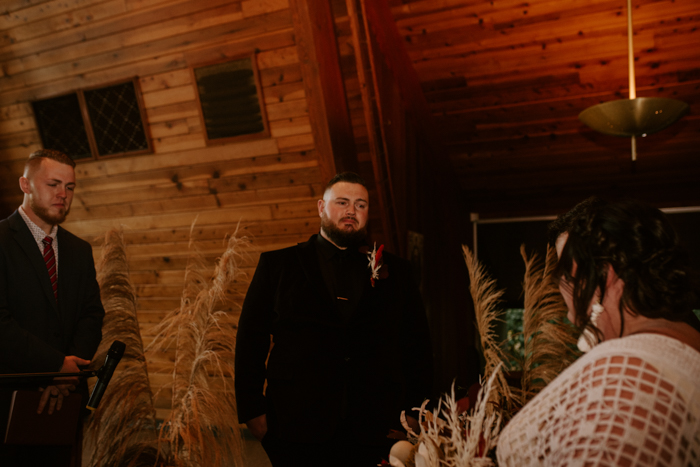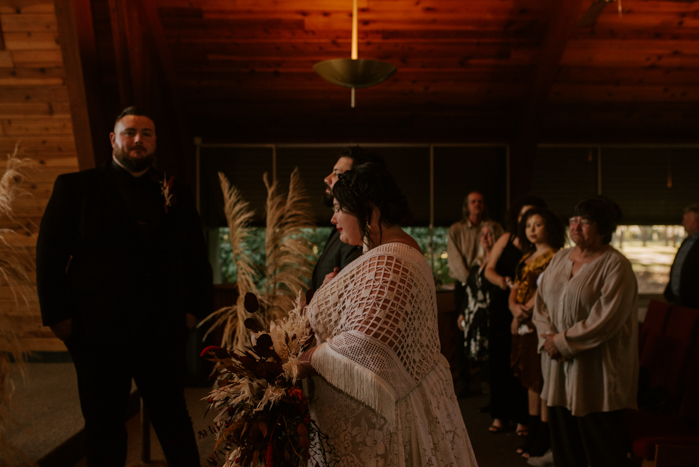 Our ceremony was so special. Both of us have brothers who are pastors, so they both officiated our wedding. Some of our closest friends did the music, and did it perfectly. We chose to write our own vows which turned out to be one of my favorite decisions we made. That made it so much more meaningful to us as we looked into each other's eyes and made covenant. Also, I lost both of my parents within the past couple years + we were able to personalize things to pay tribute to them in small ways. We all cried like big babies!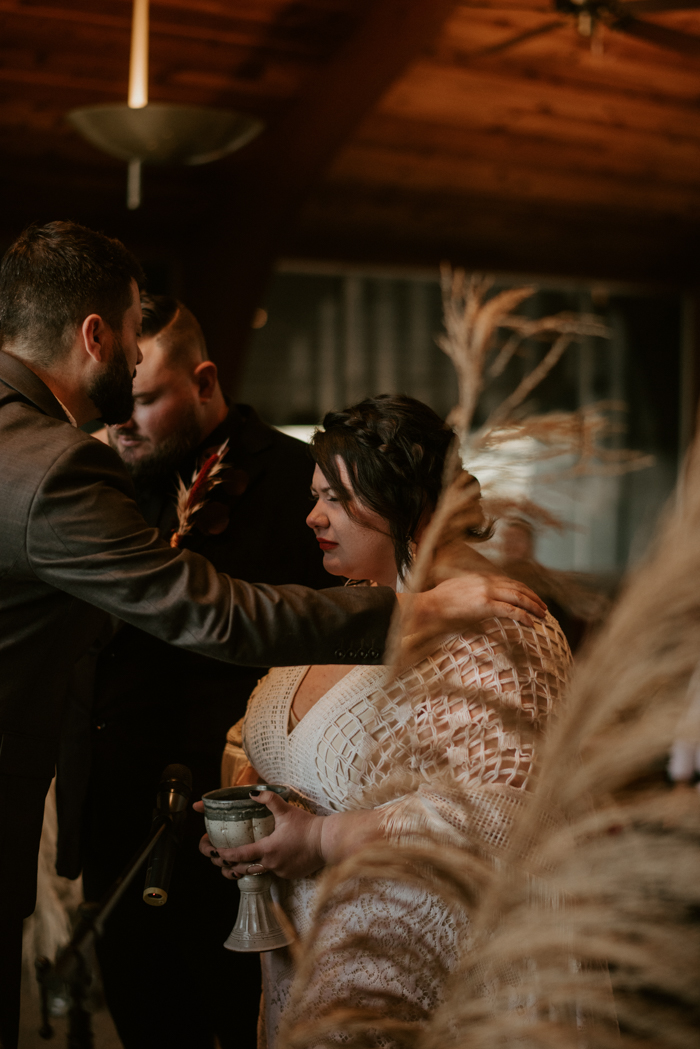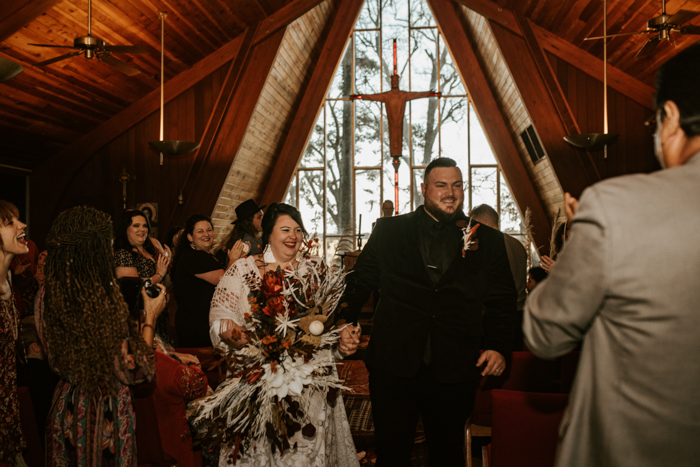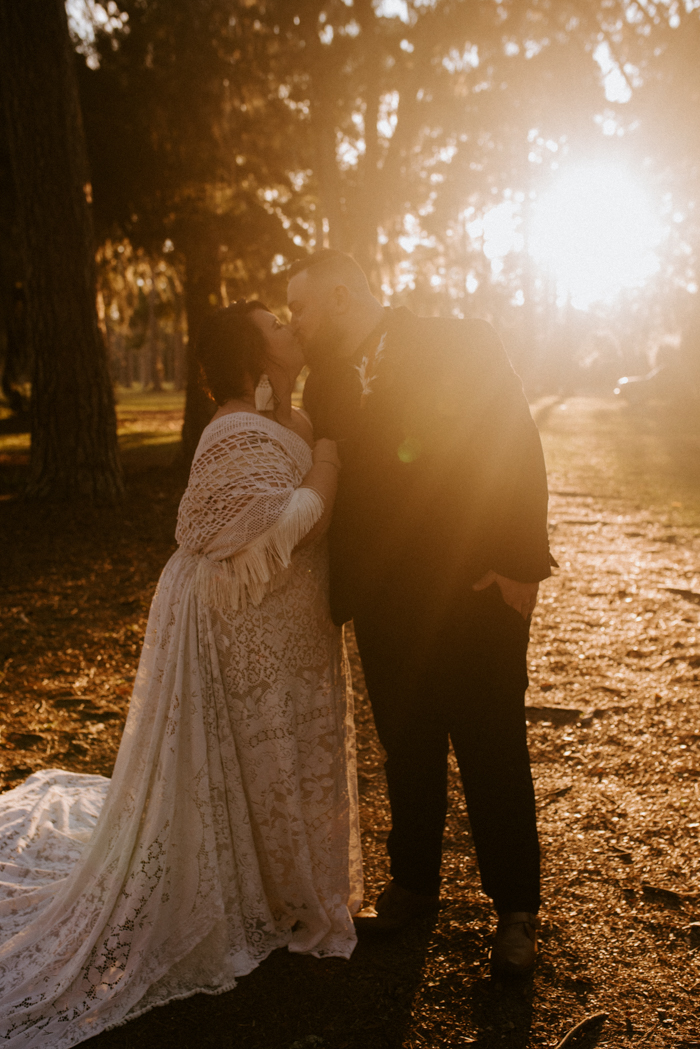 Our photographer, Cassie, was a dream. From our initial email, we just clicked and knew it was meant to be. She was so laid back + fun, and he talent speaks for itself. She captured every part (even the days leading up to it) perfectly. I couldn't have asked for anybody better.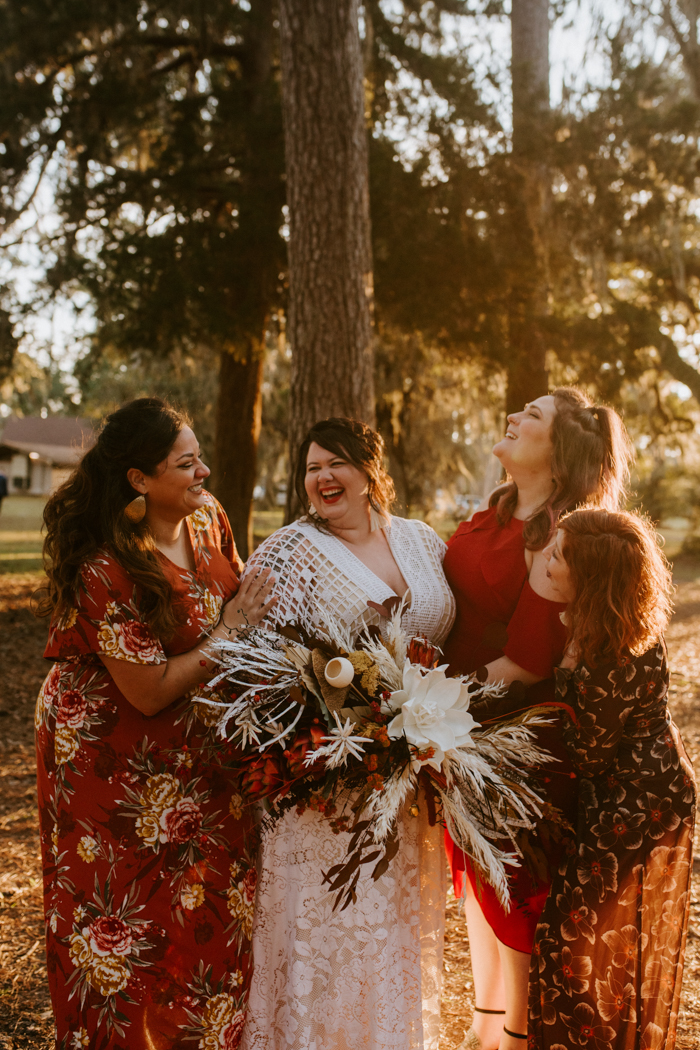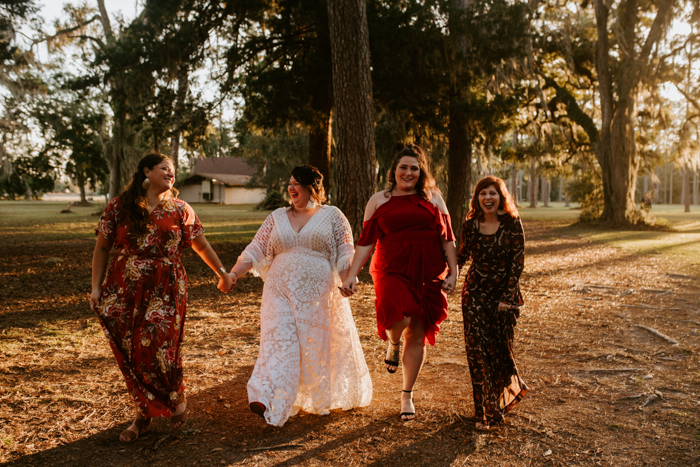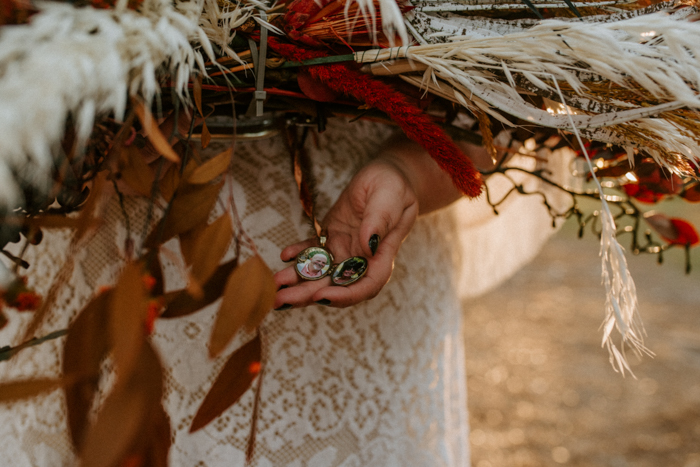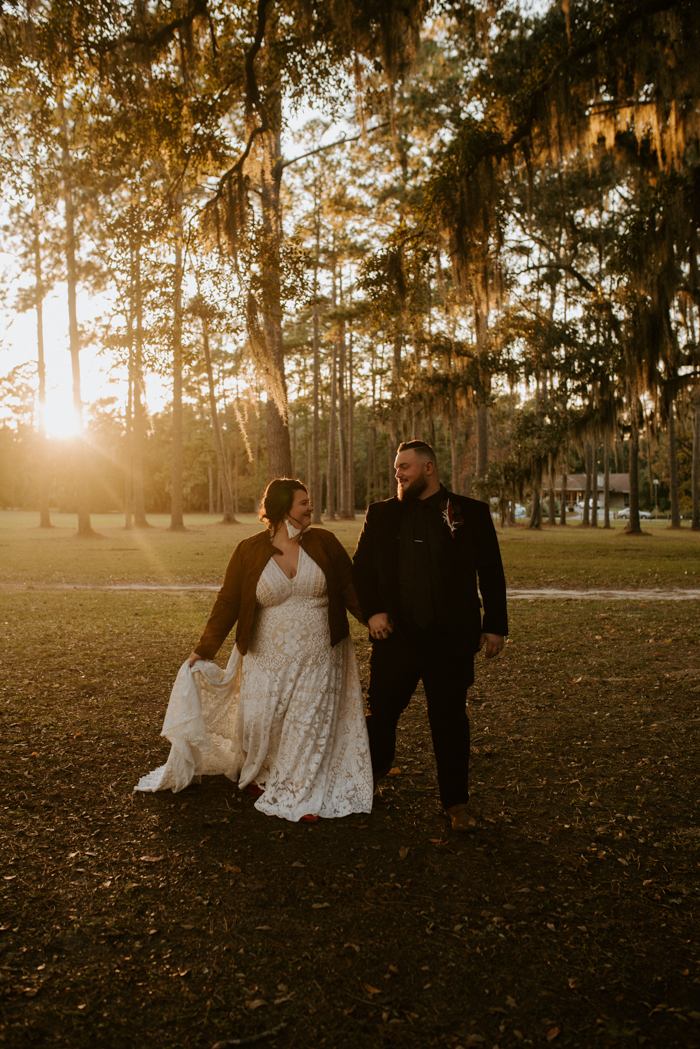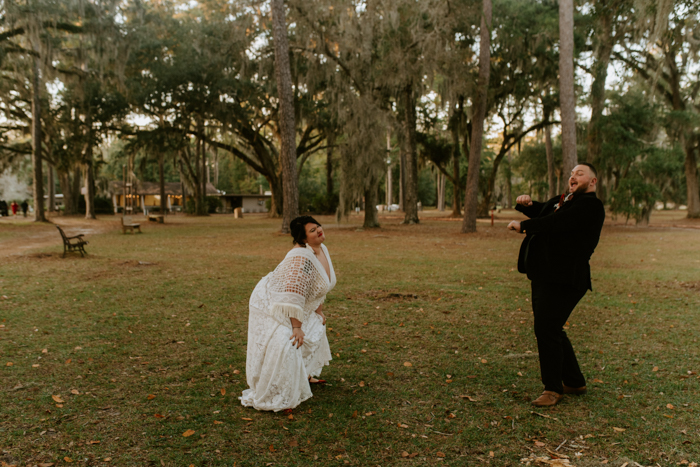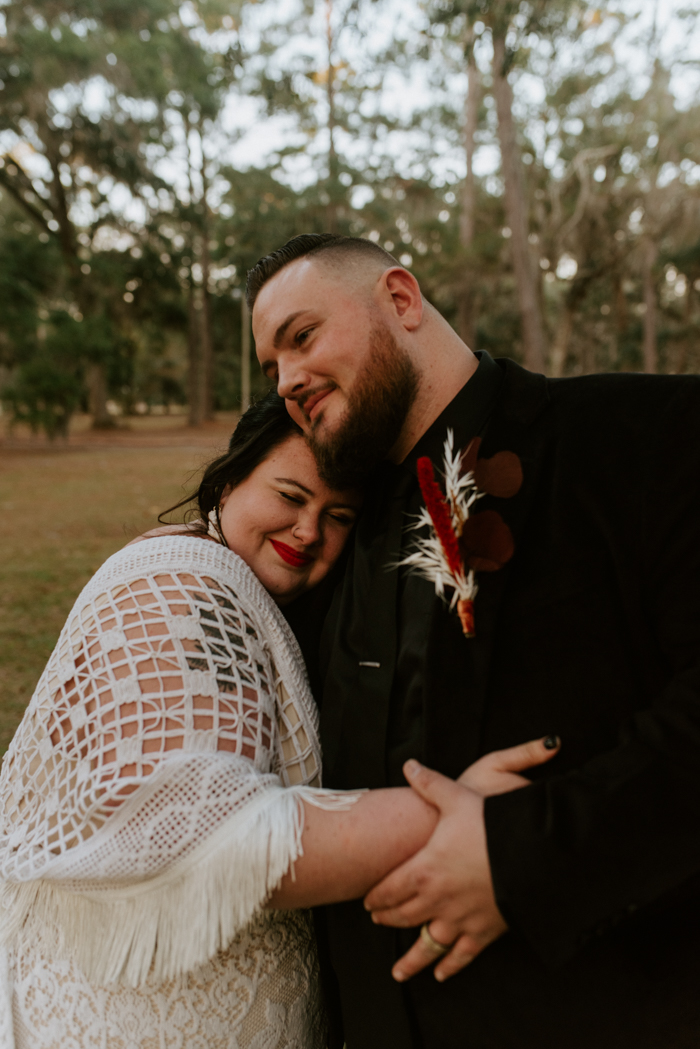 We wanted the overall vibe of the day to be chill, laid back, and focused on us + our people. I've always said I was born in the wrong era. I'm a 70s child at heart. So that's where colors, decor, inspiration came from. Basically, everything was just transplanted from our house + local thrift stores.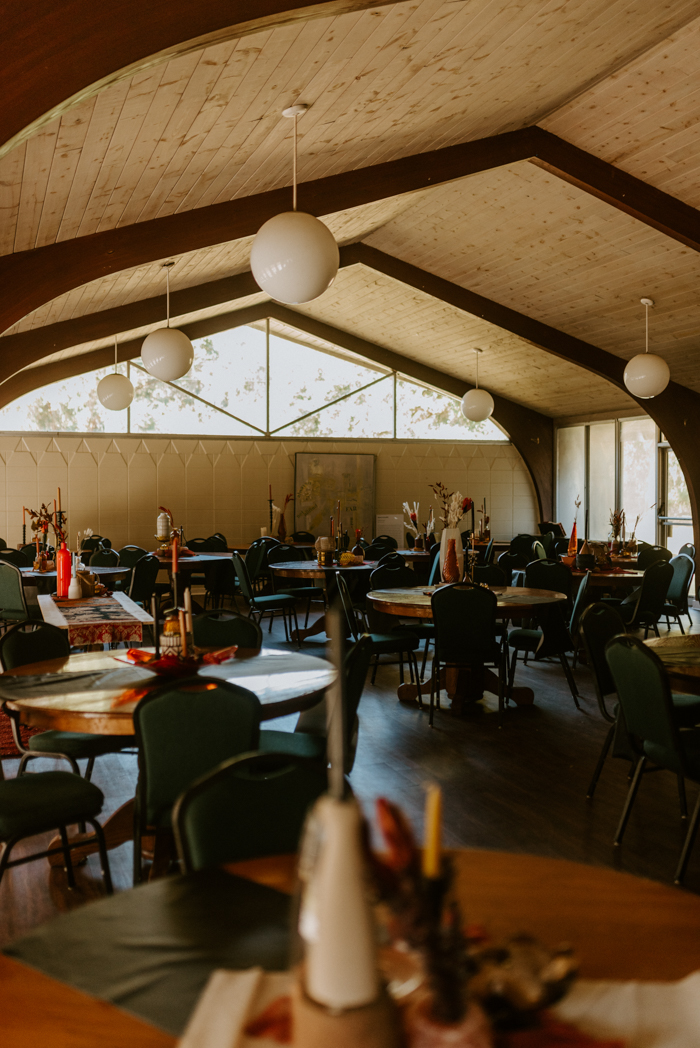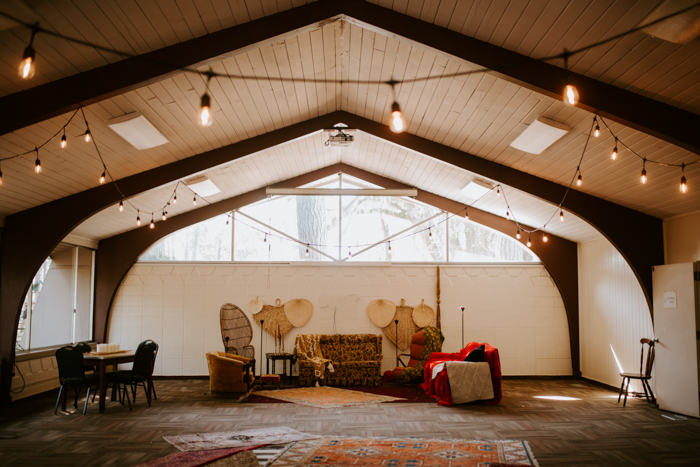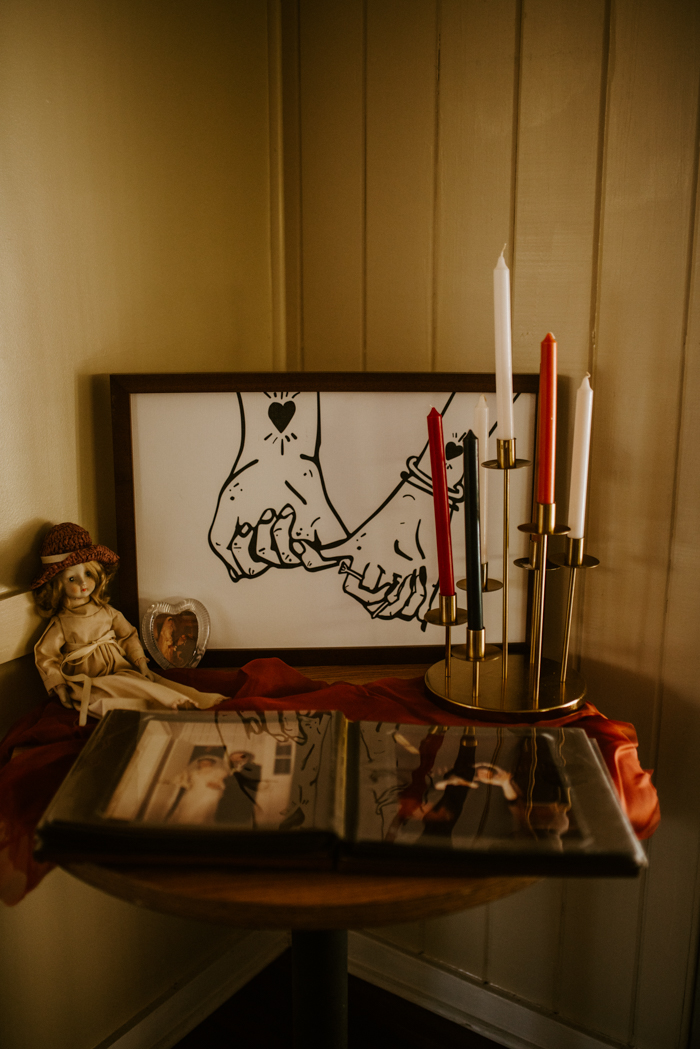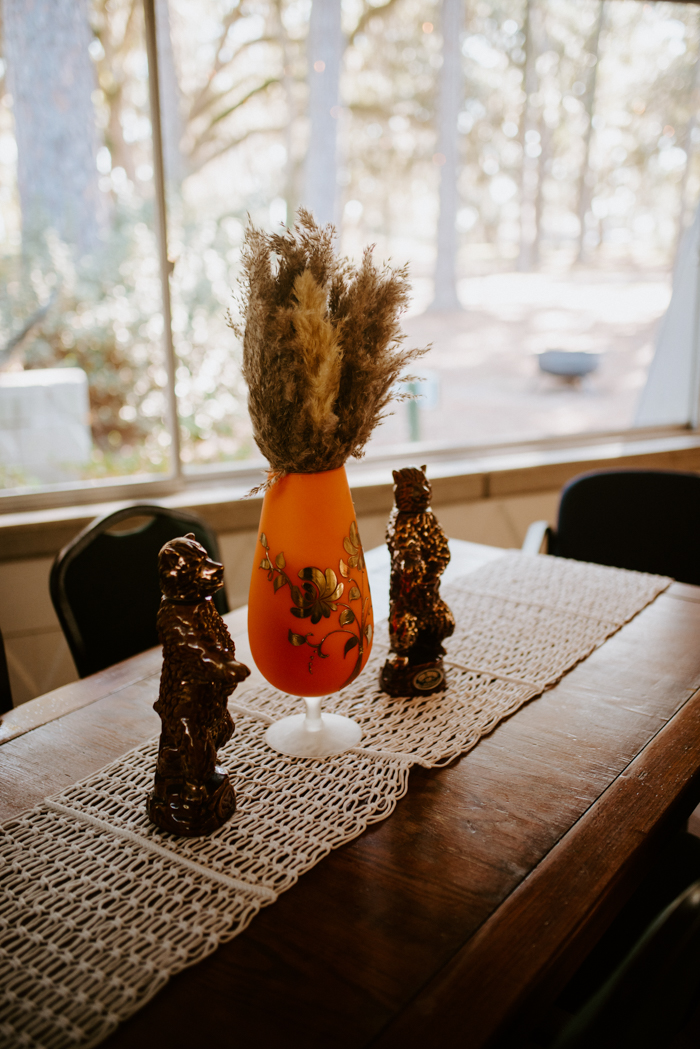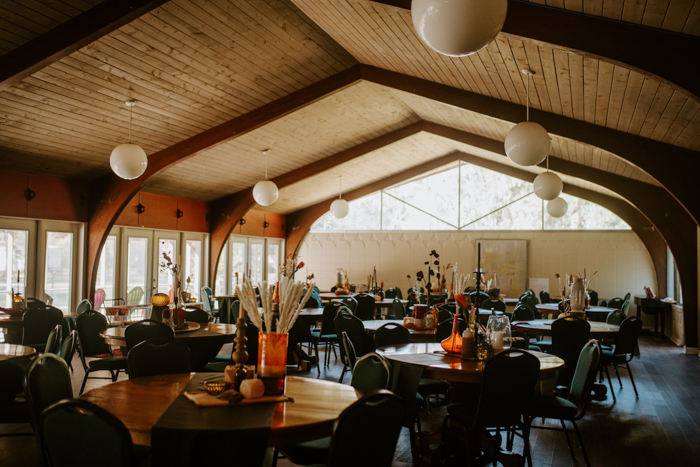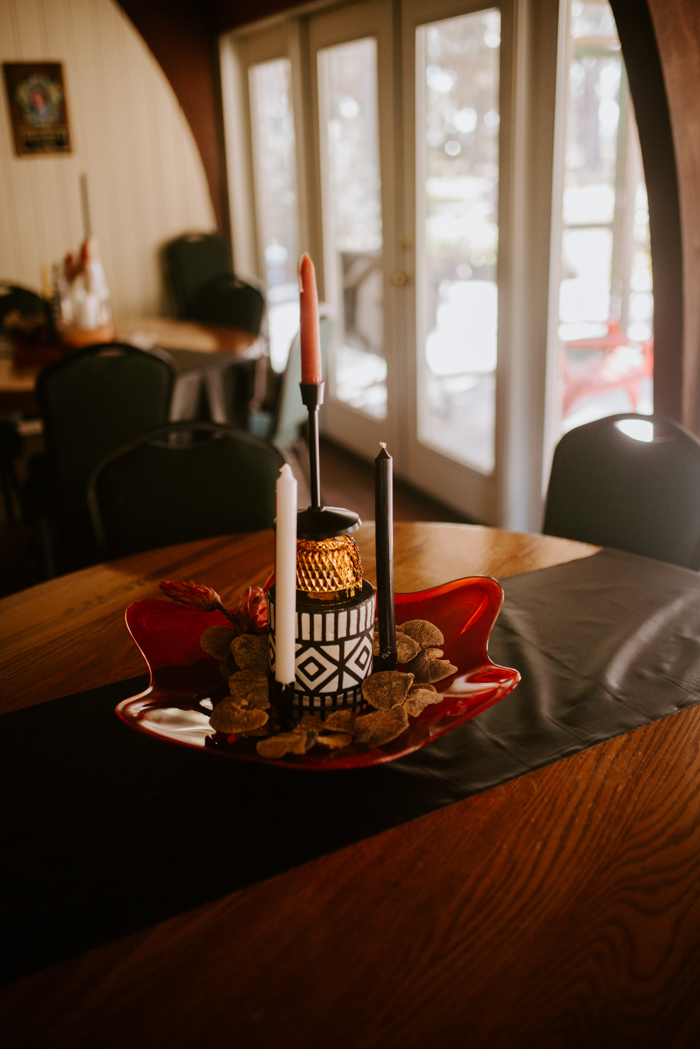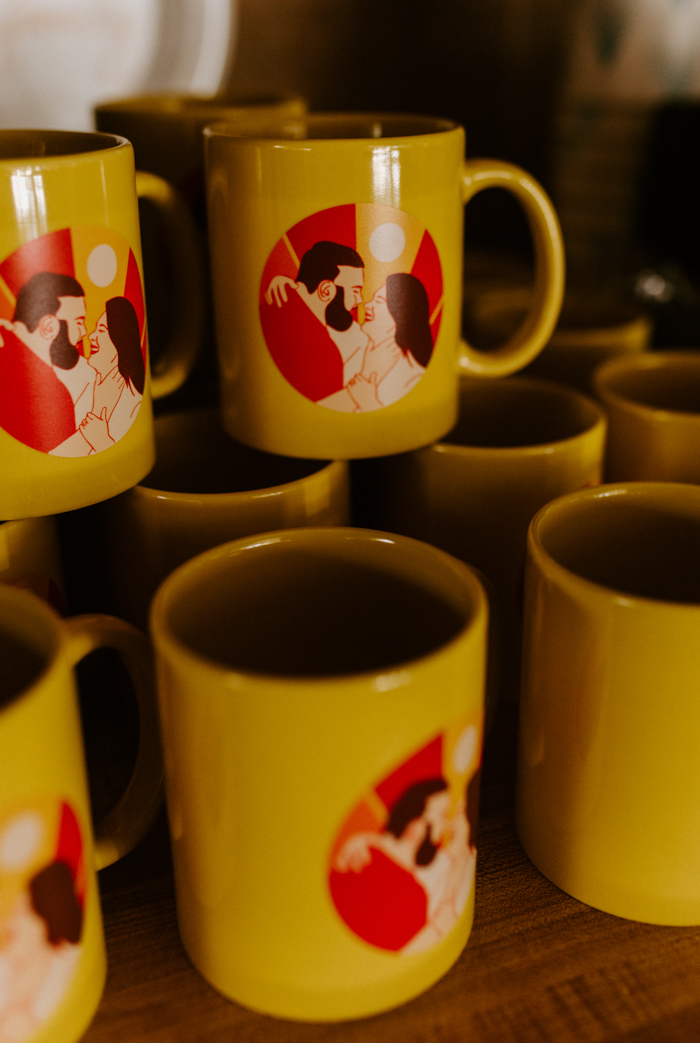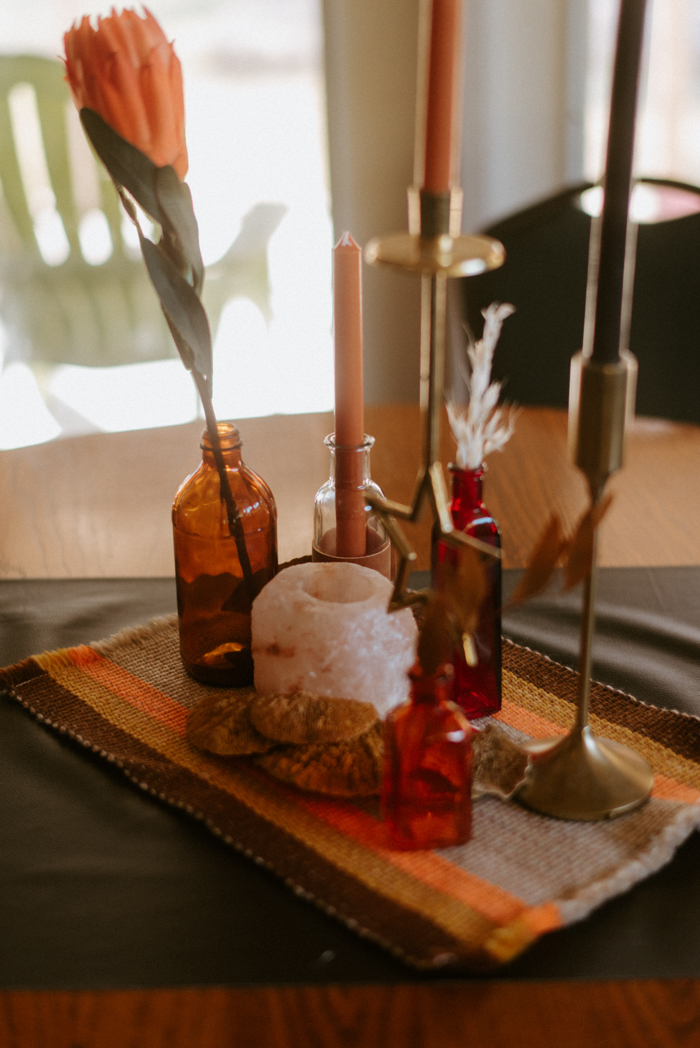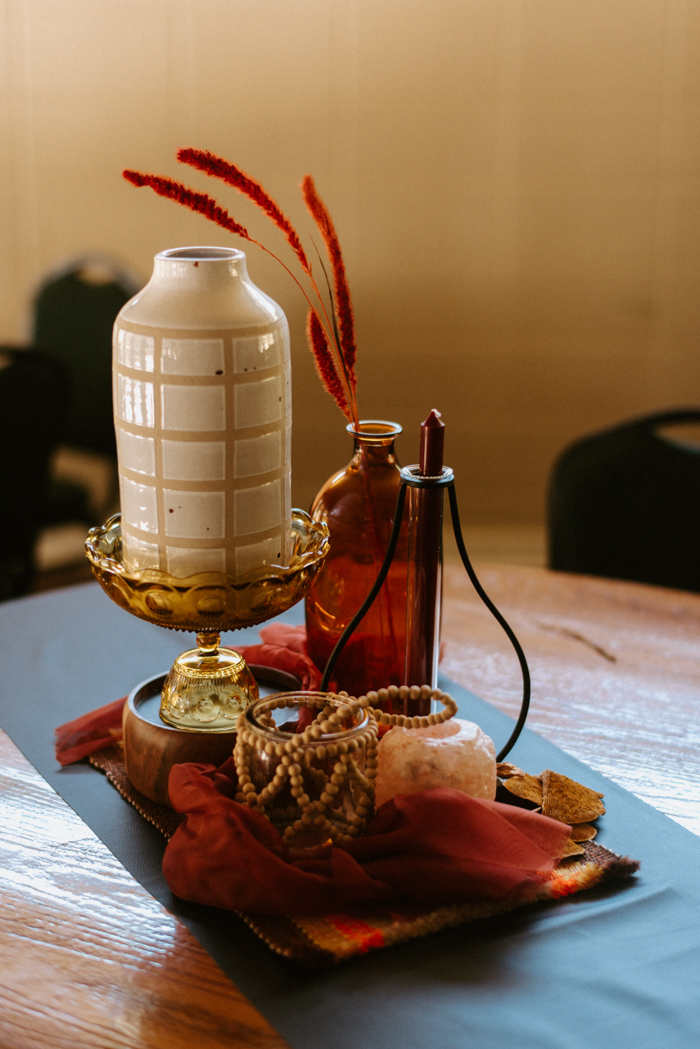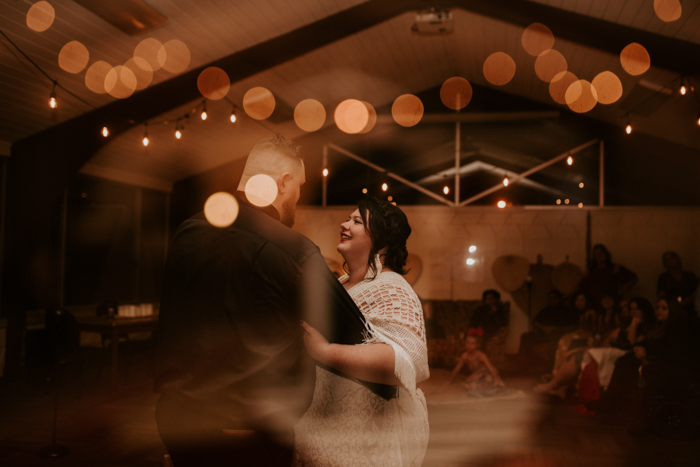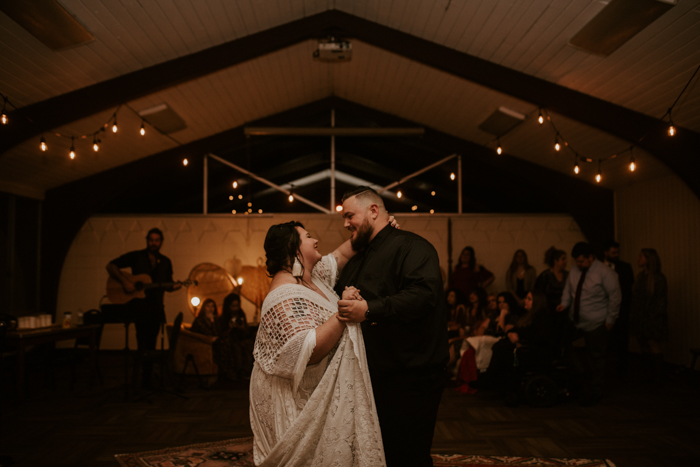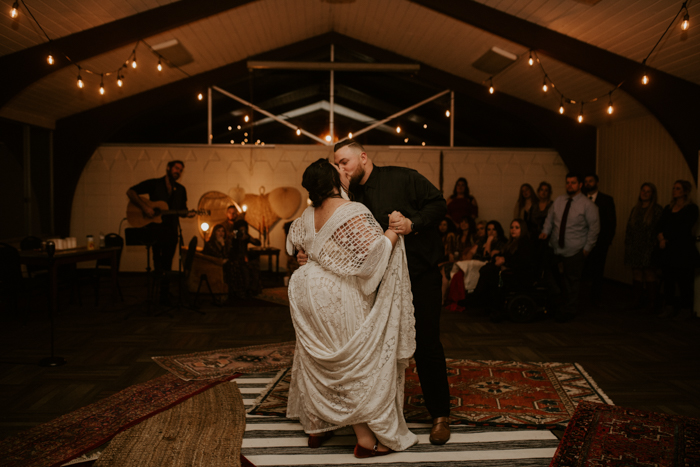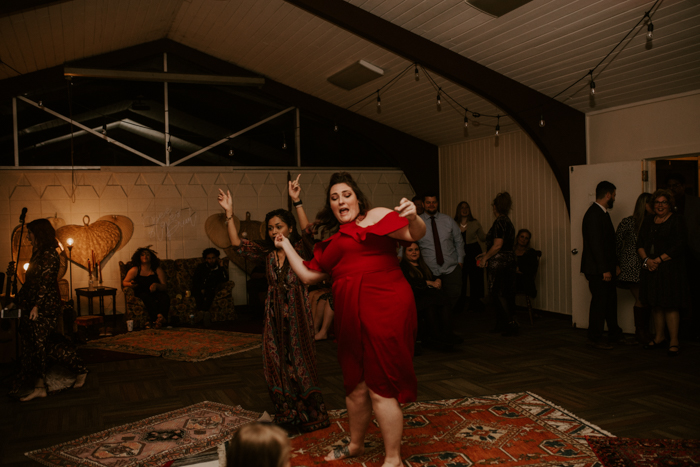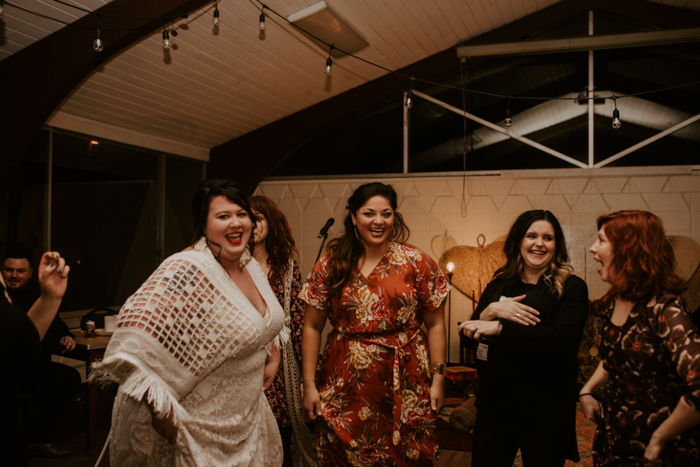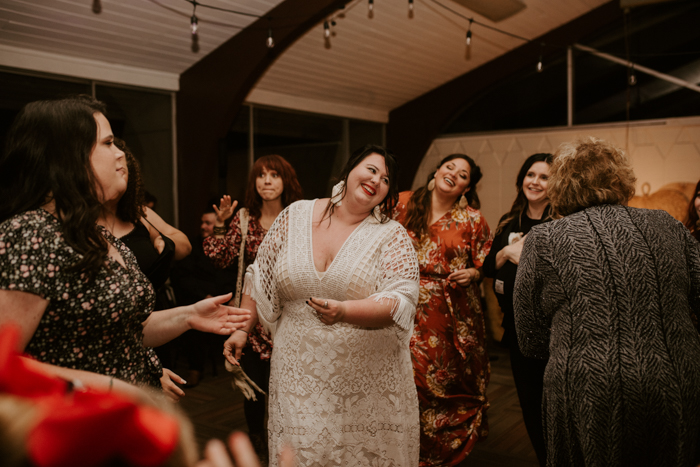 Congratulations, Zoee and Paul, and many thanks to Junebug member Northern Native Photography for sharing their day with us! For more of Cassie's work, be sure to visit her page in our directory of the world's best wedding photographers!
The post '70s Boho Georgia Wedding at Honey Creek Camp appeared first on .