If there's two things that will always make us swoon, it's an Autumnal vibes and a 1920s-inspired day. Samantha and Chris' elegant wedding at Laguna Gloria has both—and we are feeling inspired! We love the words their photographer, Nikk Nguyen Photo, put together to describe their day:
"The 1920's were known for illustrious jazz bands and chic flapper dresses – a monumental decade in history. It's no wonder this stunning couple wanted to create a timeless and elegant Laguna Gloria wedding, reminiscent of Samantha's favorite decade. When Chris and Samantha visited Laguna Gloria, they immediately fell in love. A 1916 Italianate-style villa surrounded by beautiful trees, sculptures, and a maze of dimly lit paths, Laguna Gloria was exactly what they had pictured.
Everything about this wedding lived up to their vision of elegance and timelessness. From Samantha's captivating Alyssa Kristin beaded gown, to the color scheme of forest green, white, and black; the gin and tonic bar to the stunning candle-lit long dining table – everything about this wedding screamed sophistication."
The Couple:
Samantha & Chris
The Wedding:
Laguna Gloria, Austin, Texas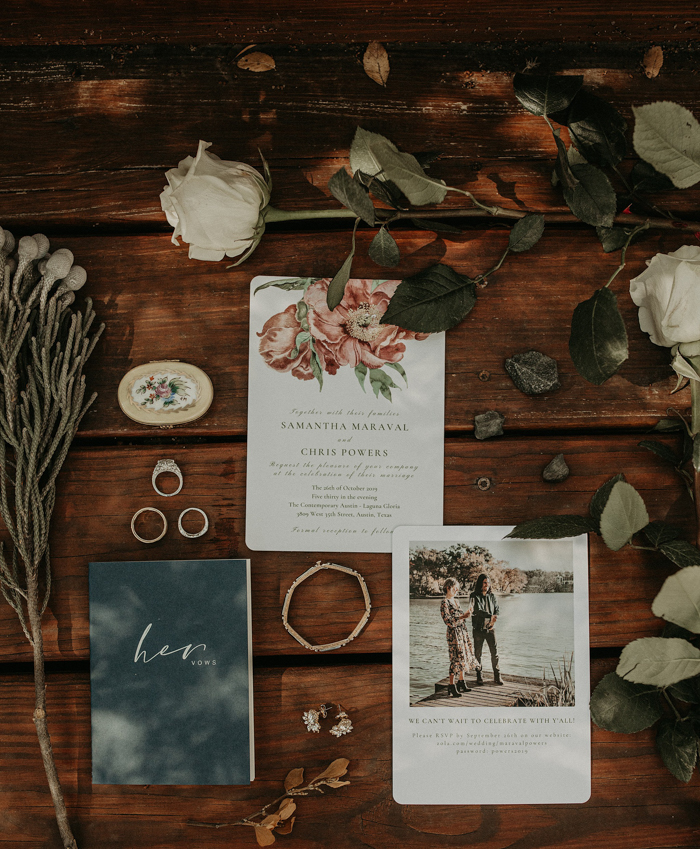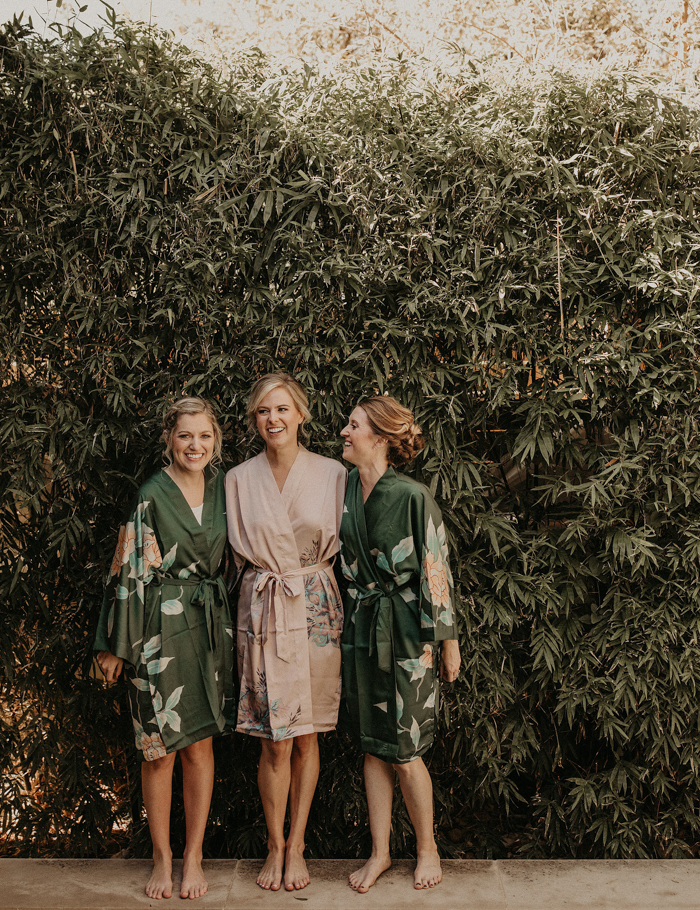 As I searched for a wedding gown, I knew I wanted something sleek, beaded and form-fitting to capture the 1920s era. I fell in love with a sequined & beaded Alyssa Kristin gown with a low scoop-back and capped sleeves. I love that the front was more conservative, but the back showed some skin and accentuated my curves. The gown felt like a modern take on the 1920s style I love and the fabric was super comfortable. I chose minimalist accessories since the gown was so ornate. I wore a pair of crystal stud earrings from BHLDN and a vintage emerald and diamond bracelet that belonged to my grandmother. My shoes were a pair of block heels with crystals by Badgley Mischka. I later changed into a pair of white sneakers on the dance floor so I could dance the night away.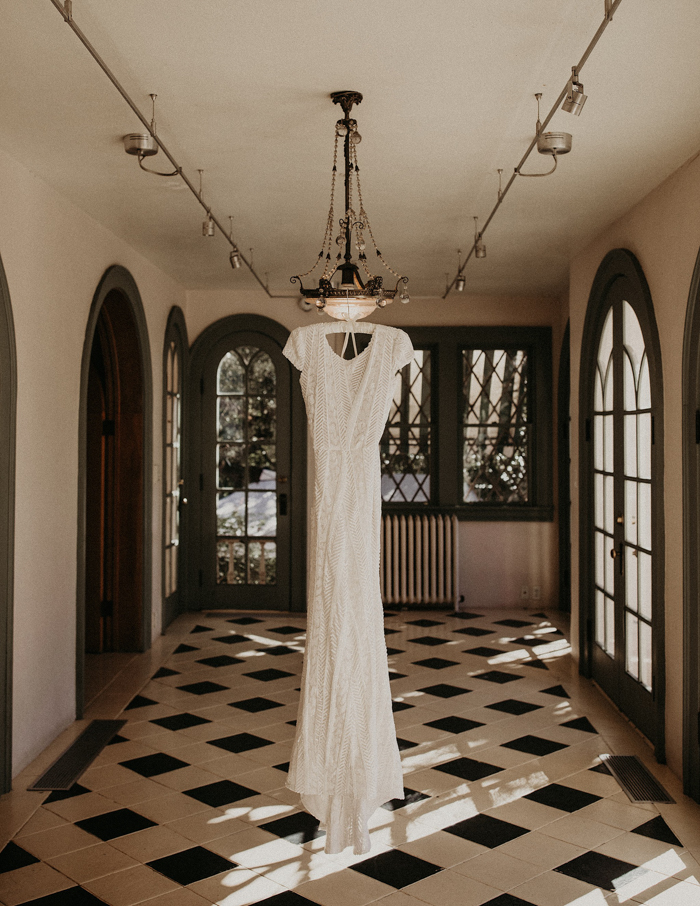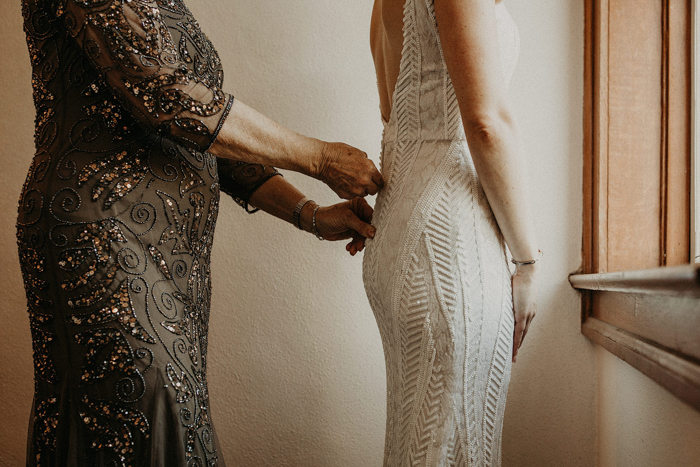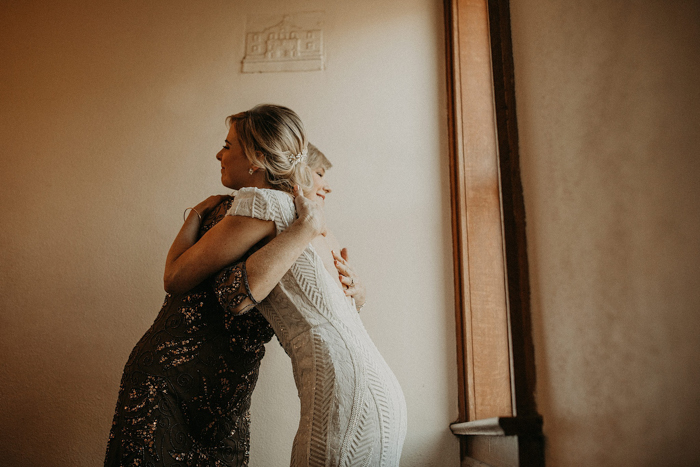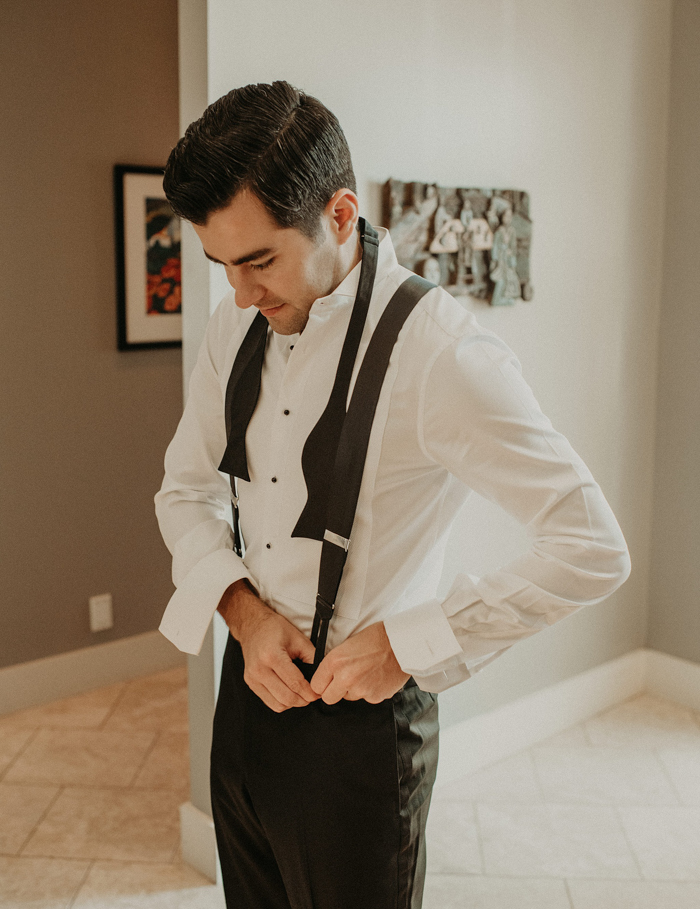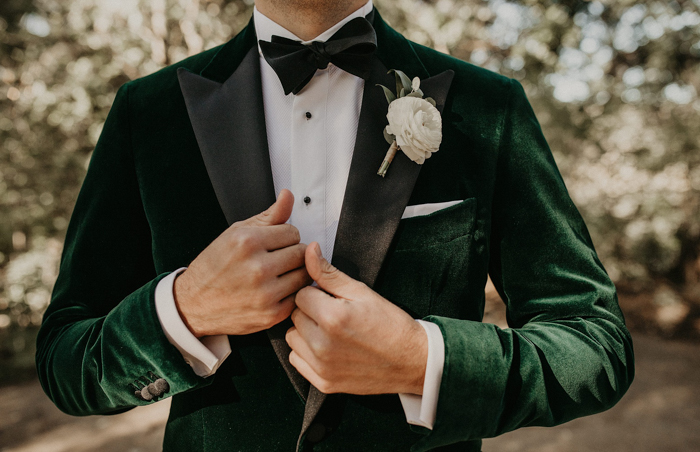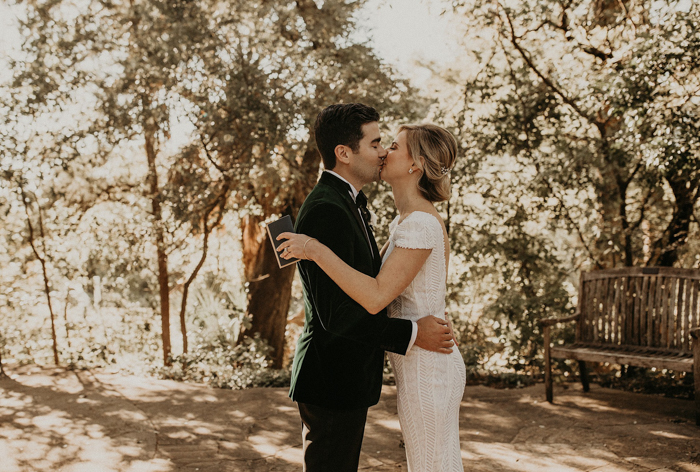 As we started planning our big day, we were against a "first look" as we wanted to take a more traditional approach and not see each other until the ceremony. However, our photographer Nikk recommended a "first look" to help lessen our nerves before the ceremony and to use as an opportunity to capture some photos earlier in the day vs. waiting until after the ceremony to capture them all. We're so glad we listened to Nikk! We were able to have a private, quiet moment together, exchange our vows for the first time just the two of us and capture some beautiful photos at the "Temple of Love" with the sun peeking through the trees.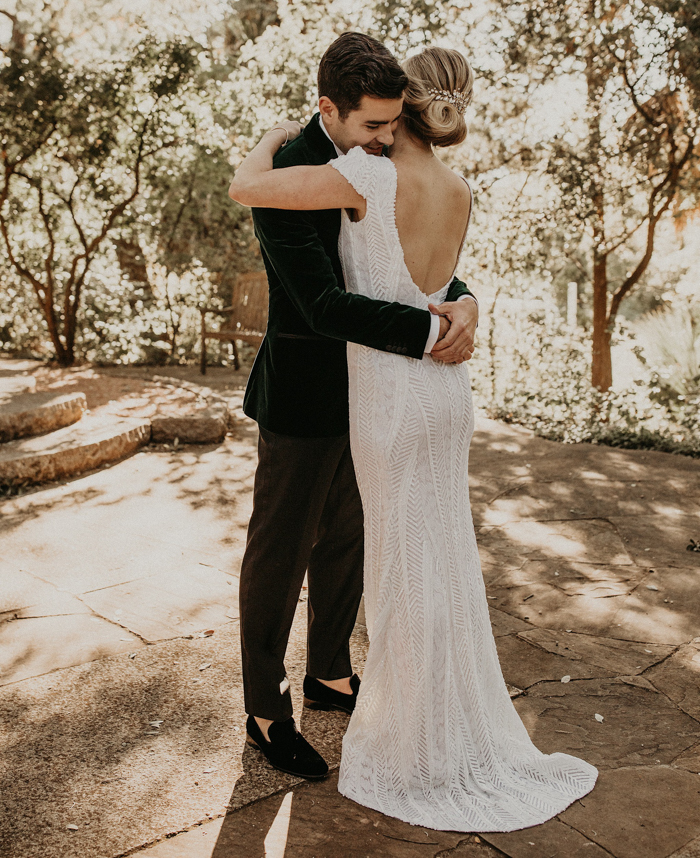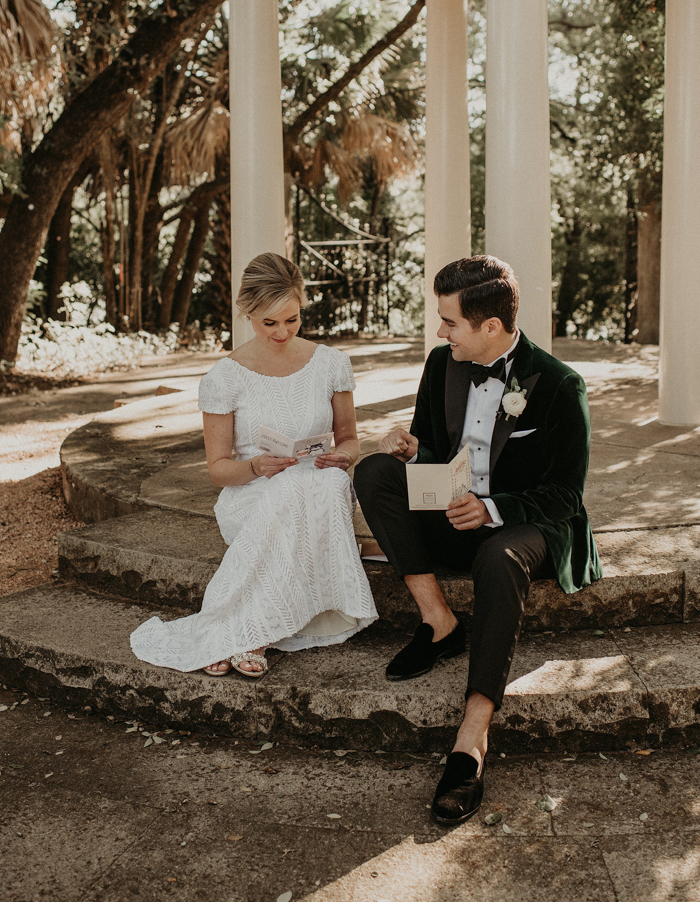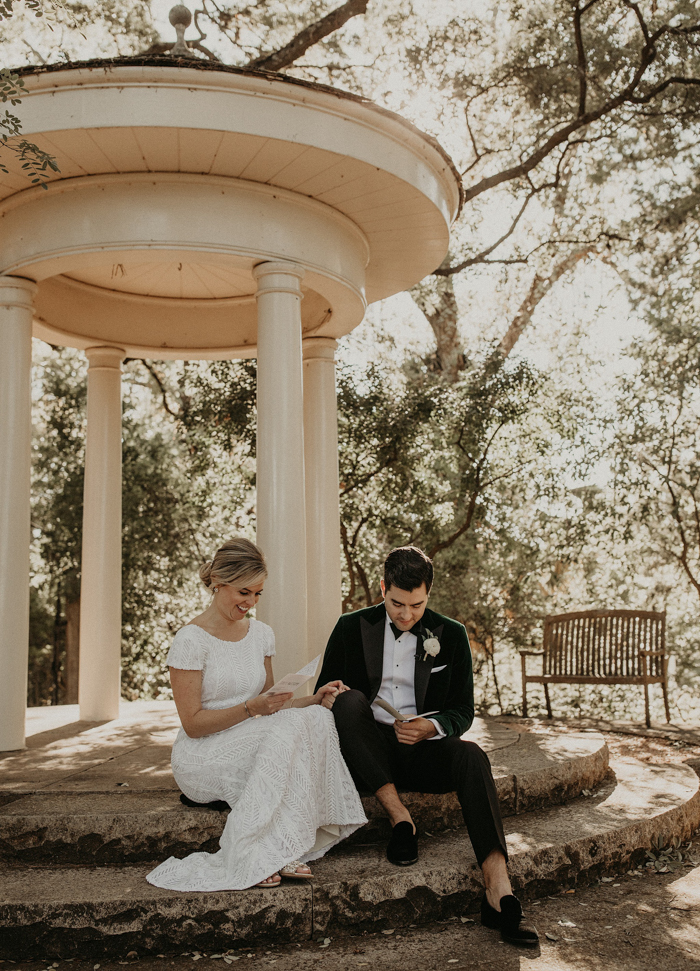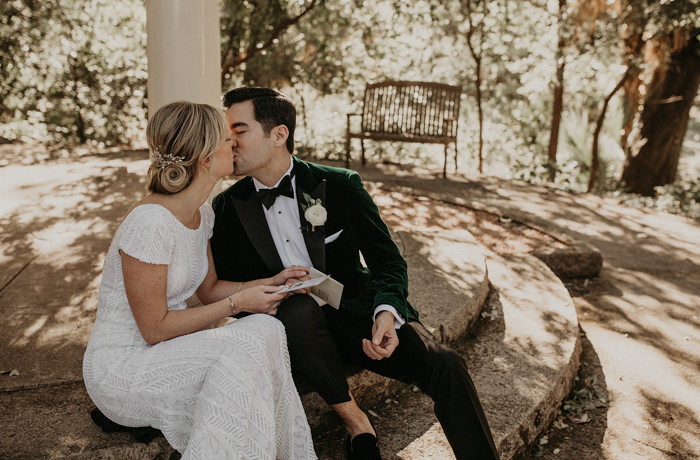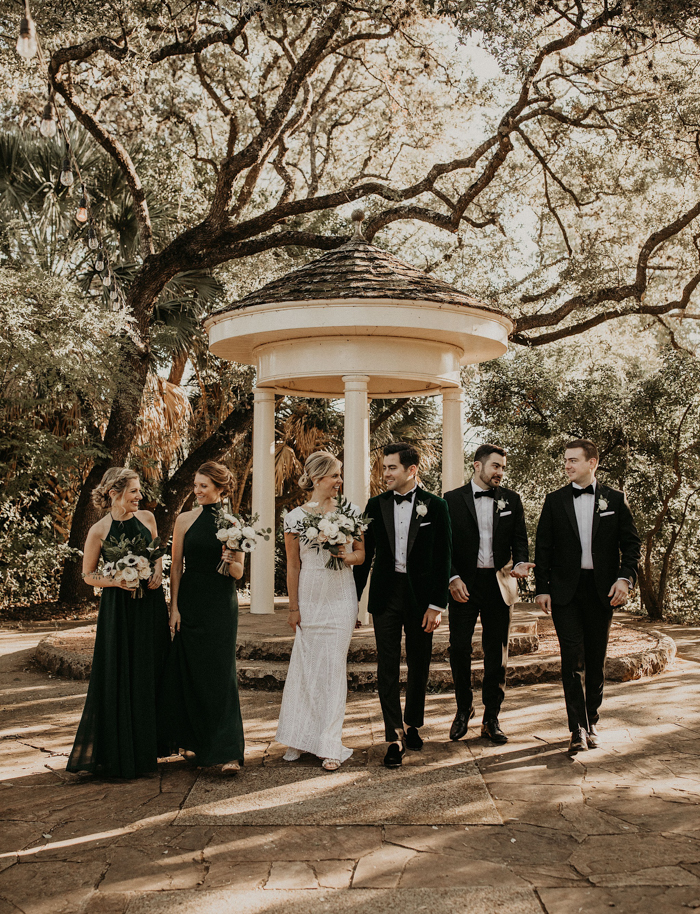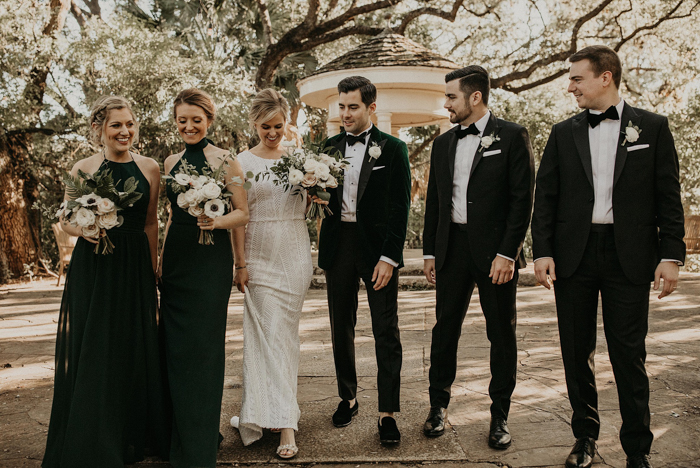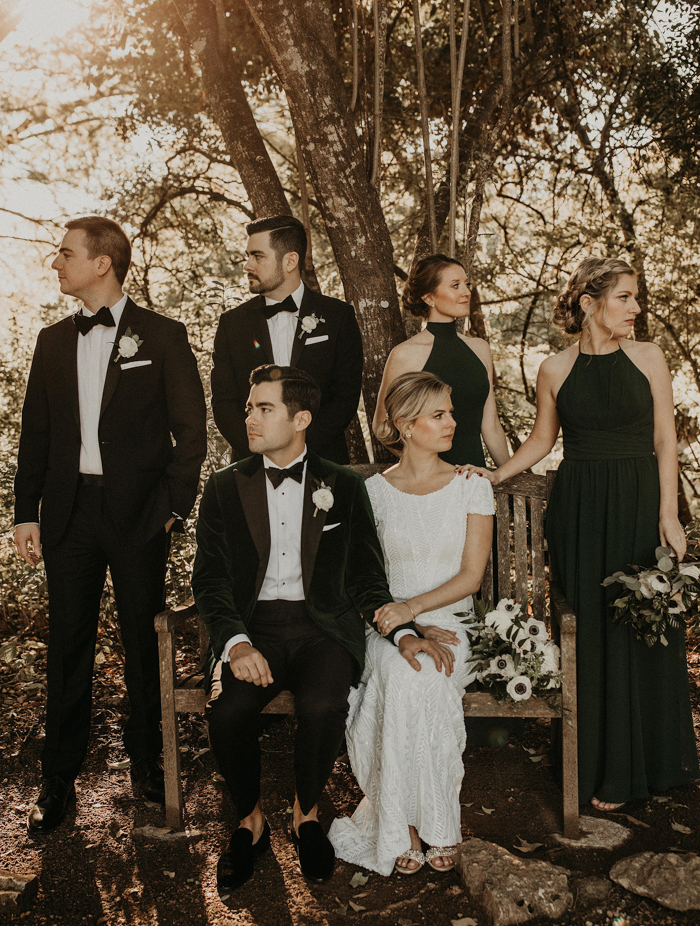 Chris and I had a very specific vision for our wedding day, which made our venue search quite a process! We knew we wanted to have a destination wedding that took place outdoors, and we wanted to create a timeless elegance reminiscent of Samantha's favorite decade – the roaring 20s. We came across Laguna Gloria a couple of months into our search and decided to stop by for an impromptu visit. The second we stepped foot onto the property, we knew we had found our wedding venue. The main structure is a 1916 Italianate-style villa on the shores of Lake Austin surrounded by beautiful trees, sculptures and a maze of narrow, lit paths. As we walked around the property, it felt like we'd been transported to Italy even though we were just miles from downtown Austin.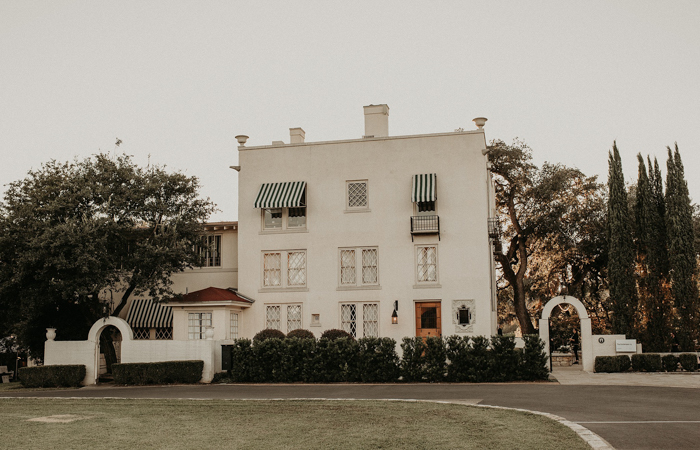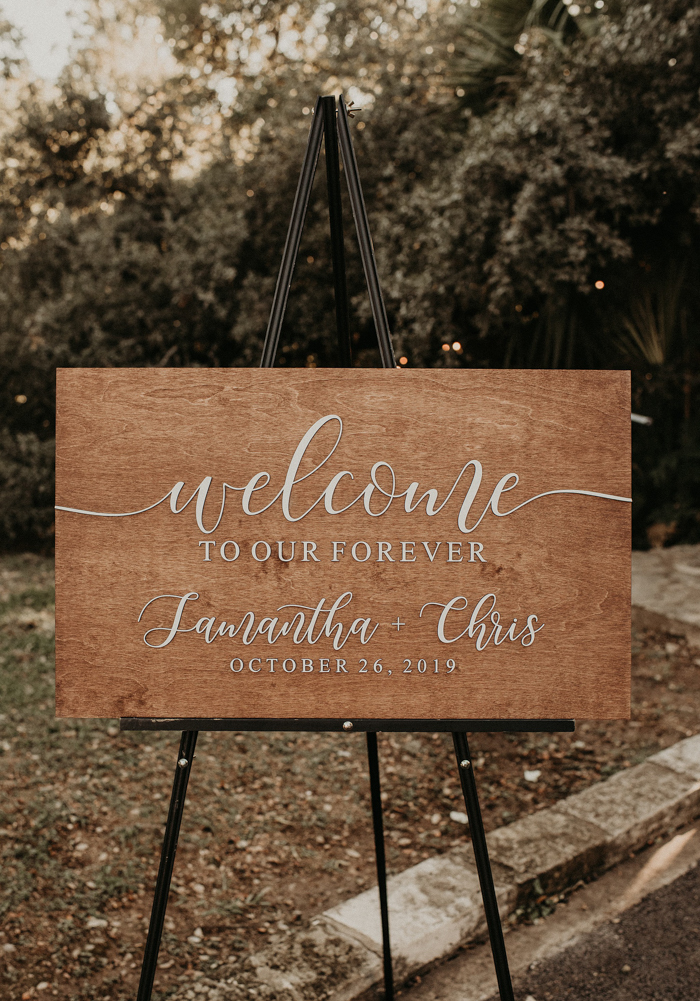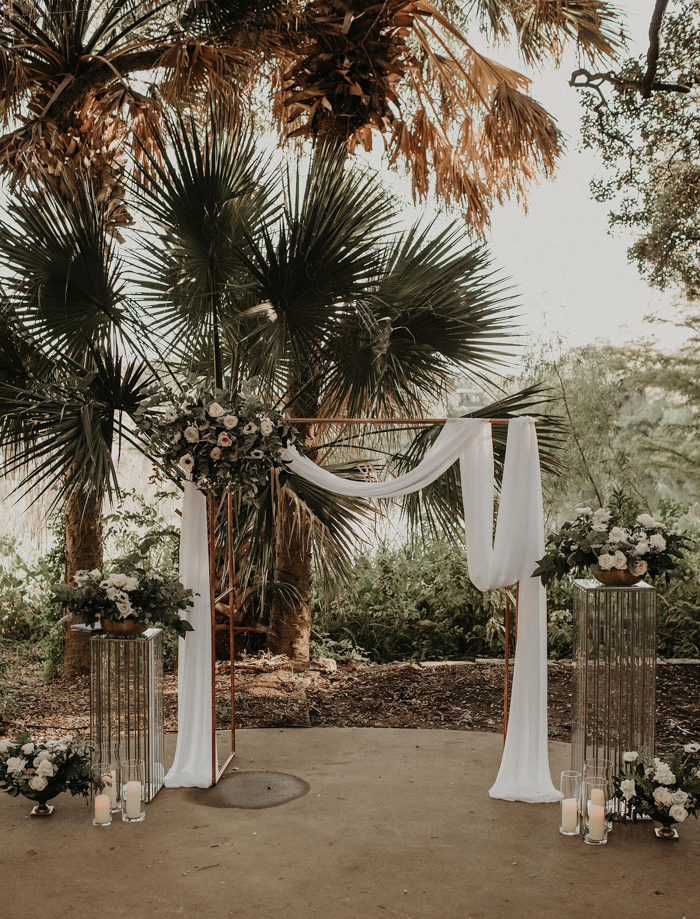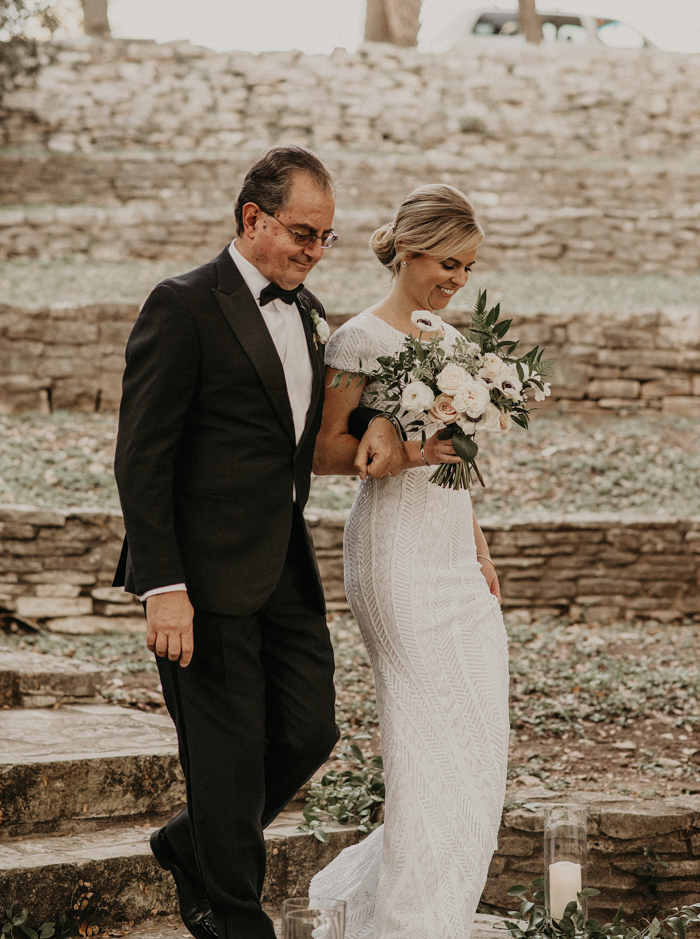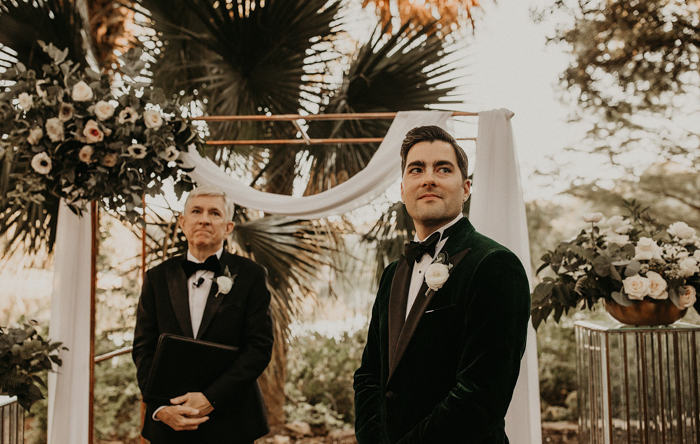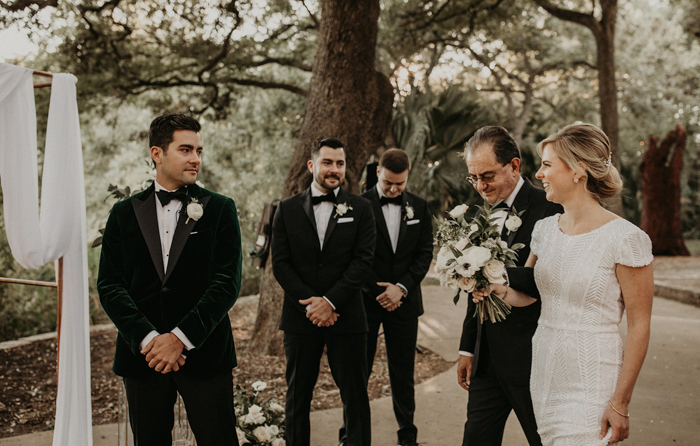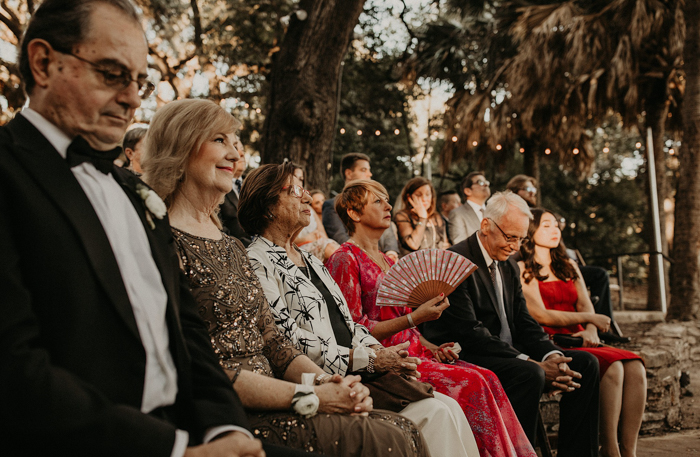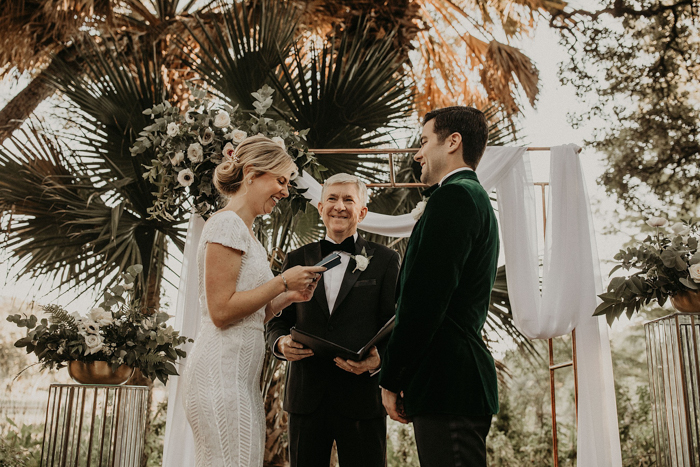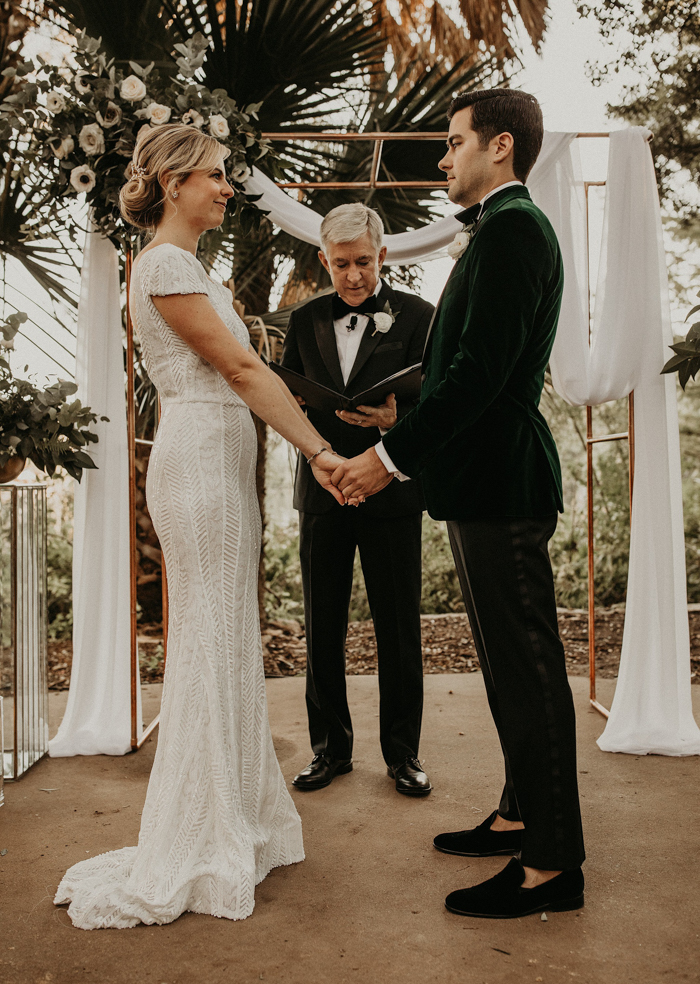 Nikk seamlessly fit into our wedding day and felt like an extension of our family. We started working with Nikk about a year before our wedding, so we knew each other well by the time we got to our big day. We'd had an engagement shoot with him at Laguna Gloria about 10 months before the wedding, so we knew his style and felt comfortable in front of the camera. Nikk has shot at Laguna Gloria numerous times for weddings and engagement shoots, so he knows the property very well and was able to capture so many beautiful moments in different areas along the tree-lined gravel paths and next to Lake Austin. He worked quickly to capture the photos we wanted so we could maximize our time with our guests. He captured so many organic moments that convey the raw emotion and pure joy of our day!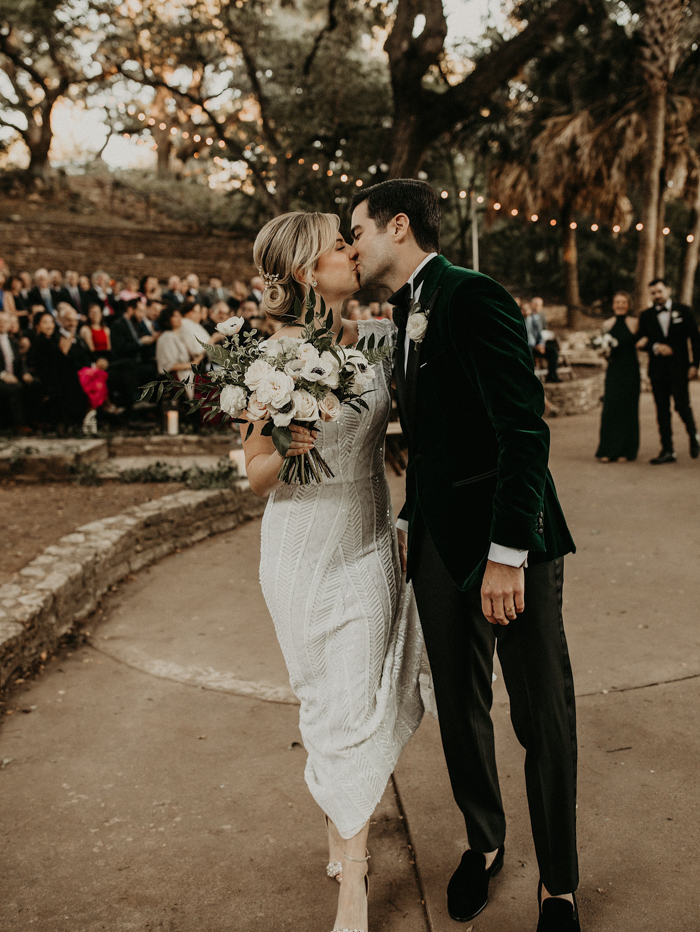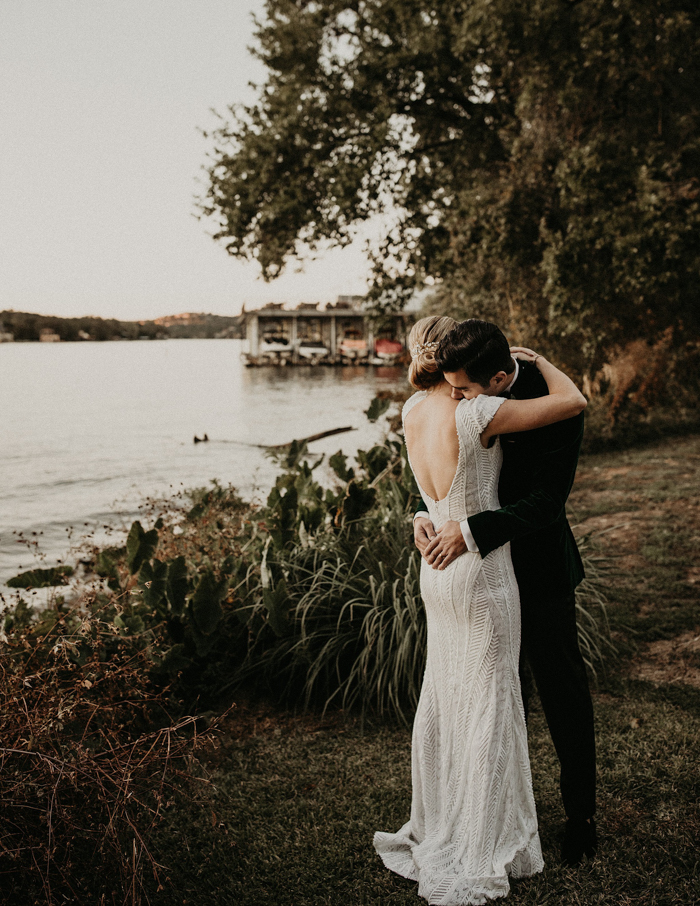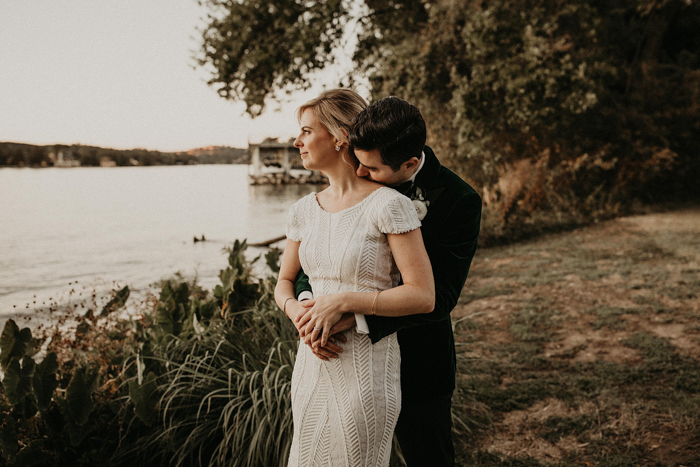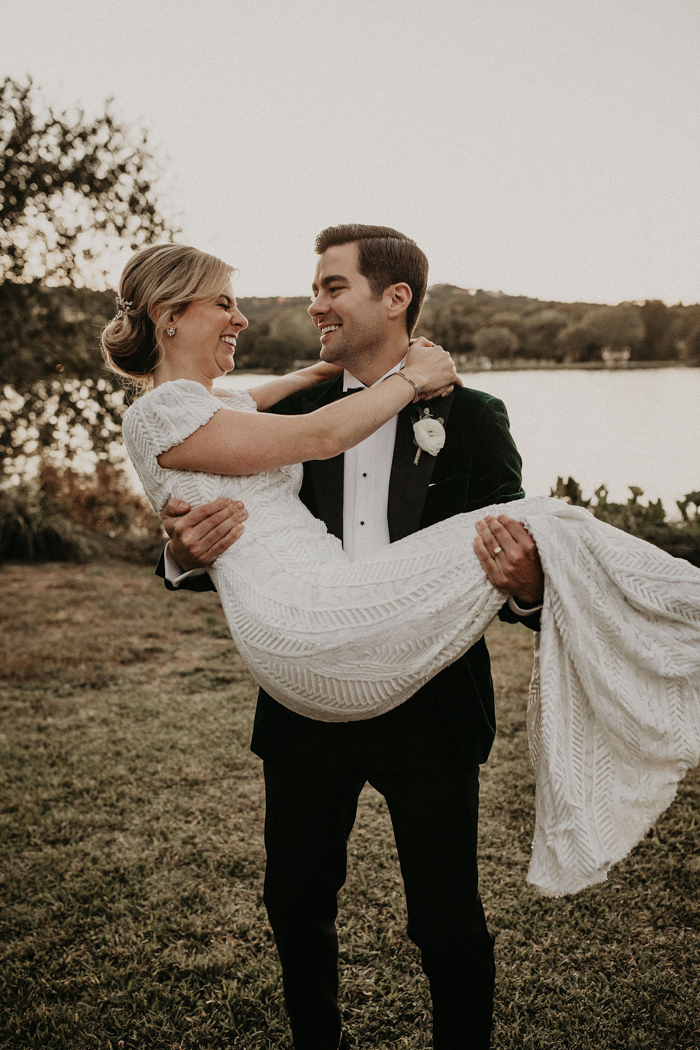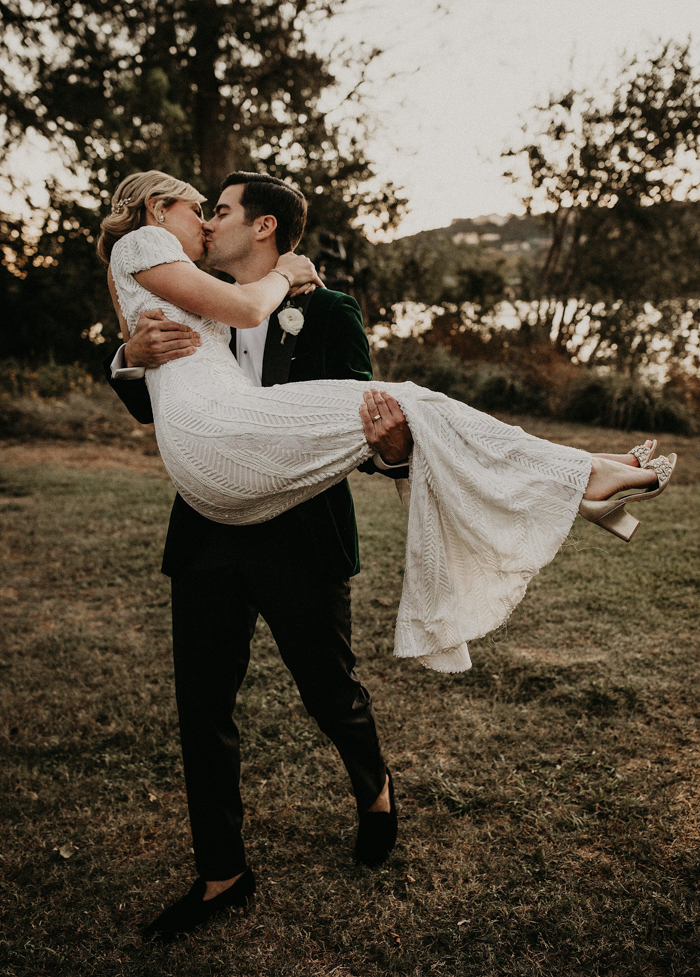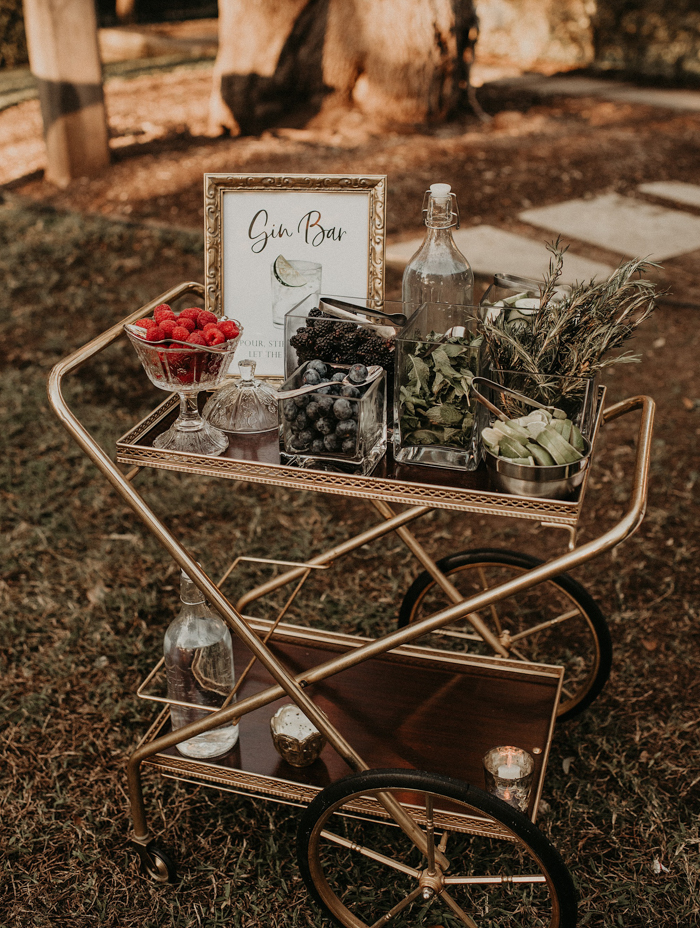 To achieve our 1920s theme, we rented much of our furniture and place settings from Birch & Brass. We had a gin & tonic bar, an outdoor lounge fitted with green velvet chairs and a vintage rug as well as an outdoor bar with a beautiful gold and glass etagere. Our dining table was one long table (comprised of smaller rectangular farm tables) along a gravel path and was fitted with pale pink depression glasses, gold flatware and a mix of floral and gold vintage plates. We also had candles of assorted heights with glass casings. The effect was truly breathtaking, and our dinner was one of the most magical moments of the evening.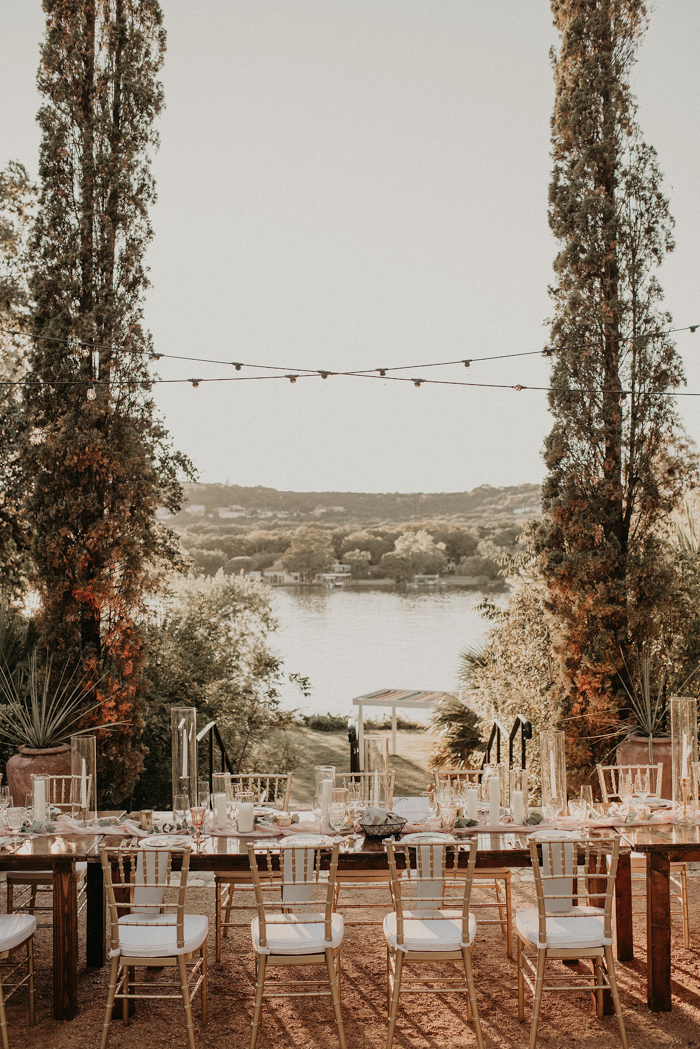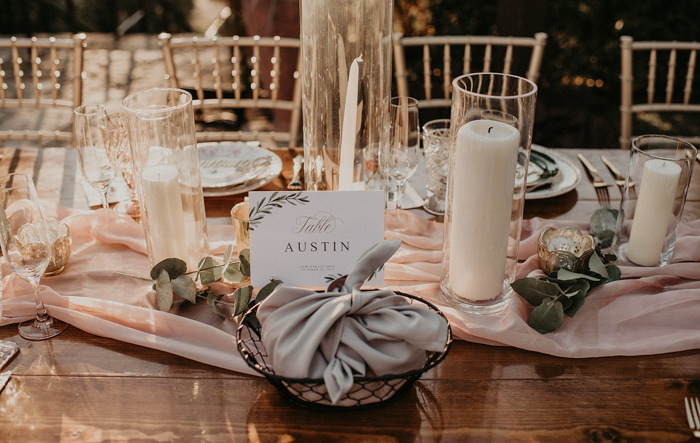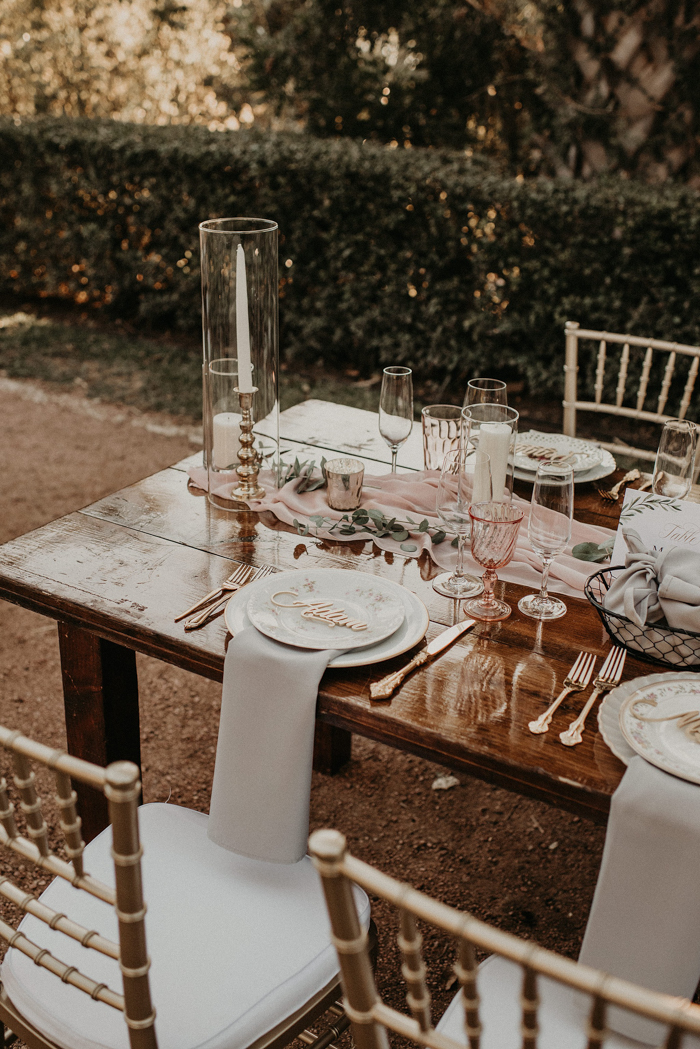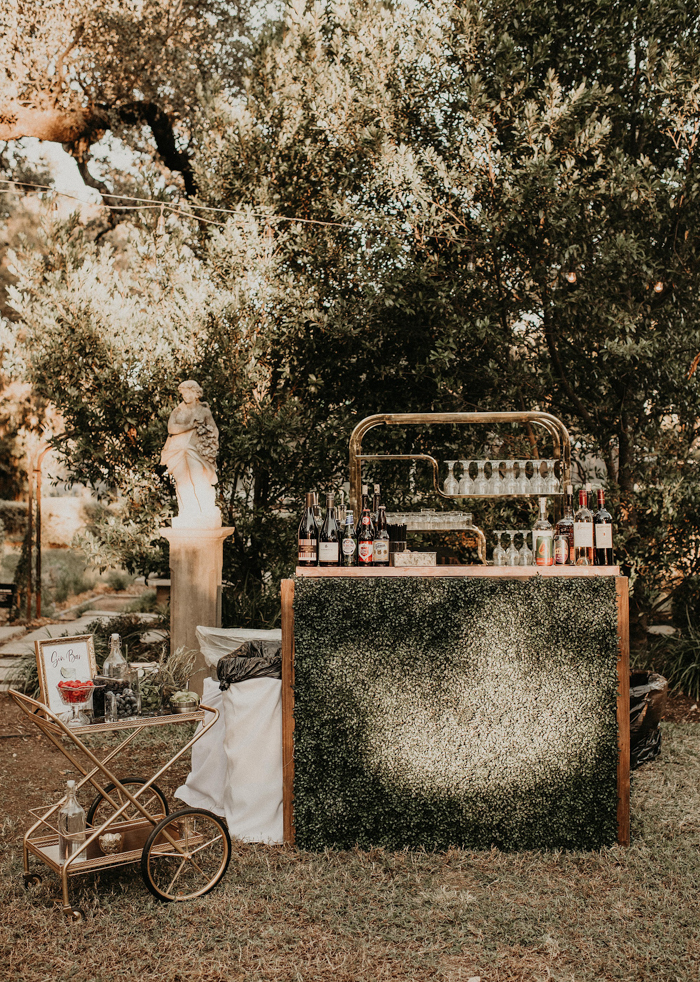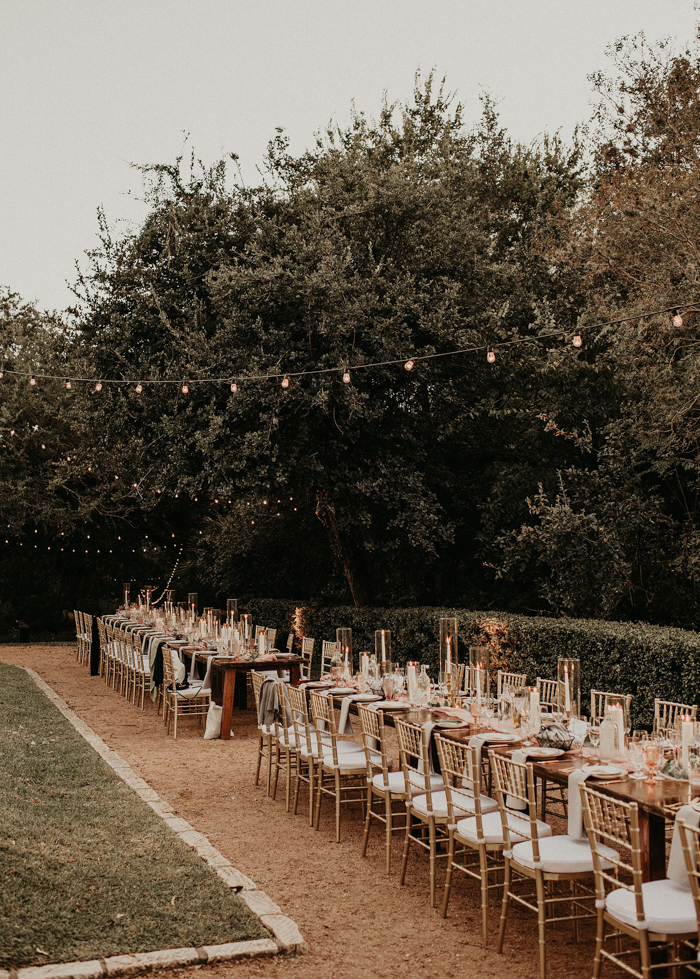 If you can carve out room in your budget, hire a wedding planner! We hired our planner early in the process and selected certain aspects of the planning process we needed the most help with for her to oversee. Our wedding day would not have been possible without Jessika & 36th Street Events! Since Laguna Gloria is a museum that is open on Saturdays, vendors aren't able to start setting up for the wedding until the museum closes 2 hours before the ceremony start time. Jessika had 2 hours to coordinate with ~10 vendors to get everything set up perfectly for our wedding, which is no small feat. Her communication skills, ability to multitask and attention to detail made her the perfect planner to pull it all off flawlessly.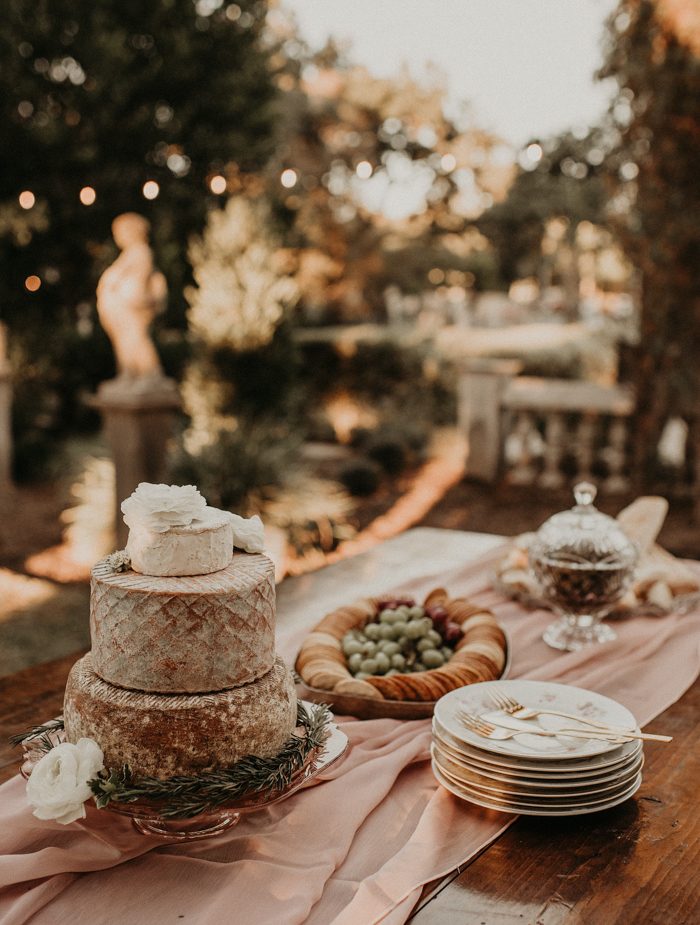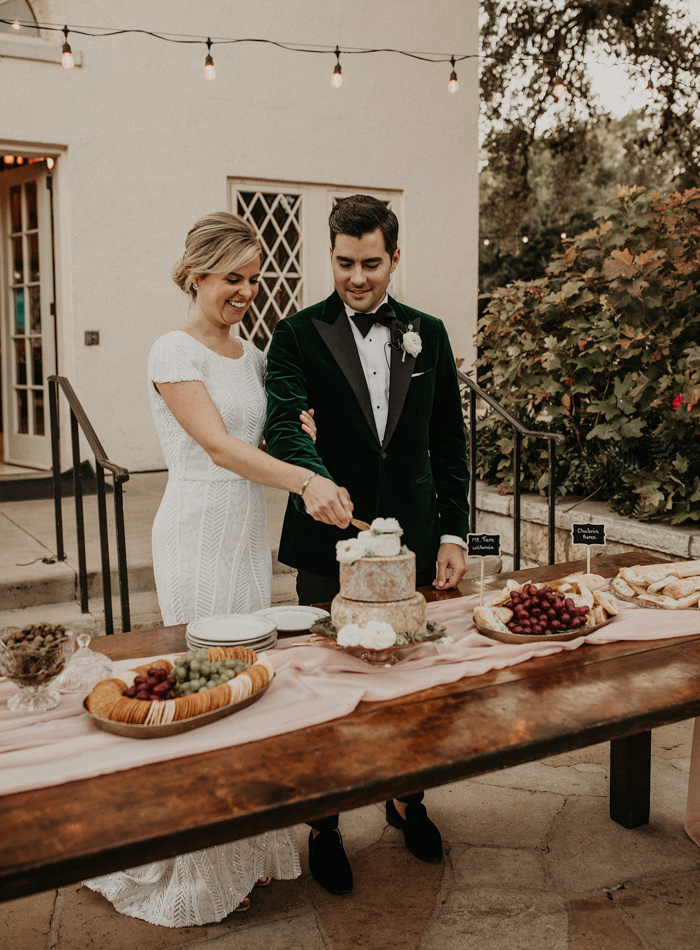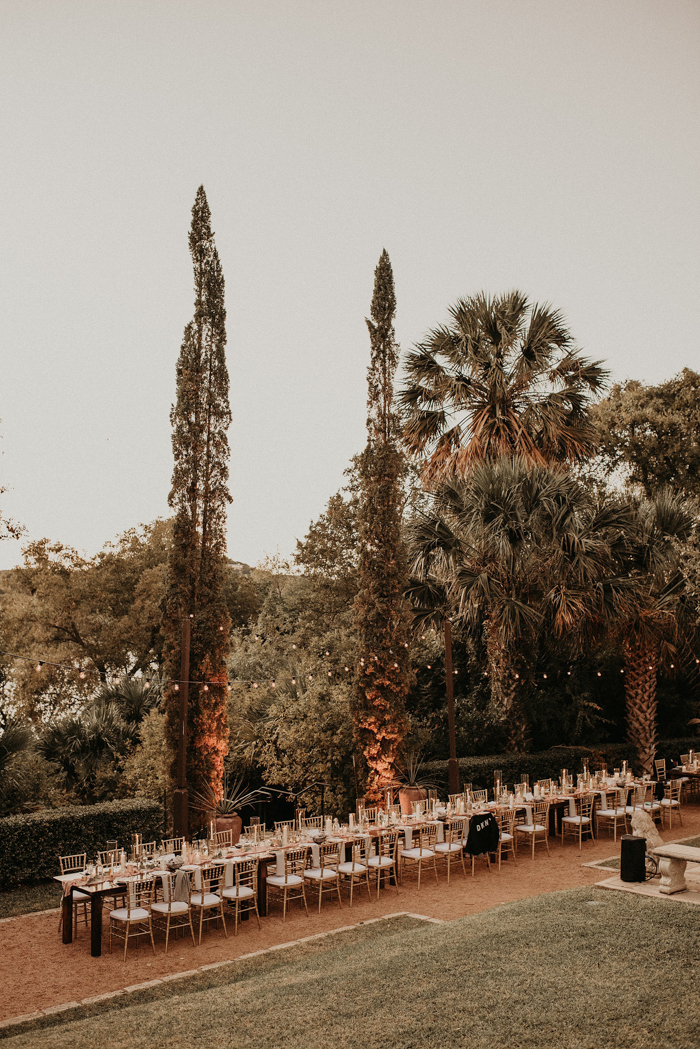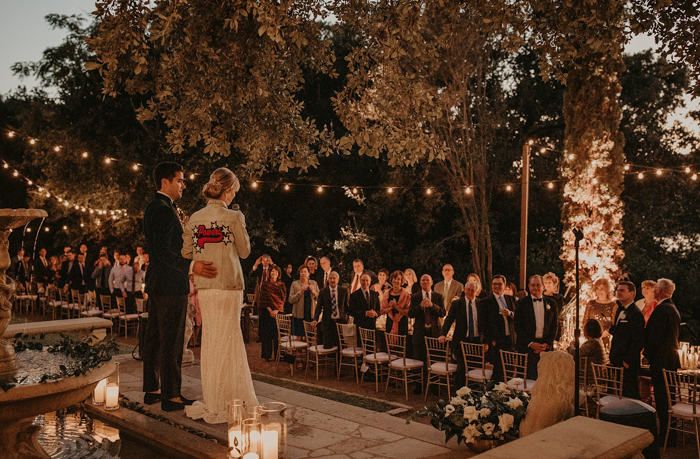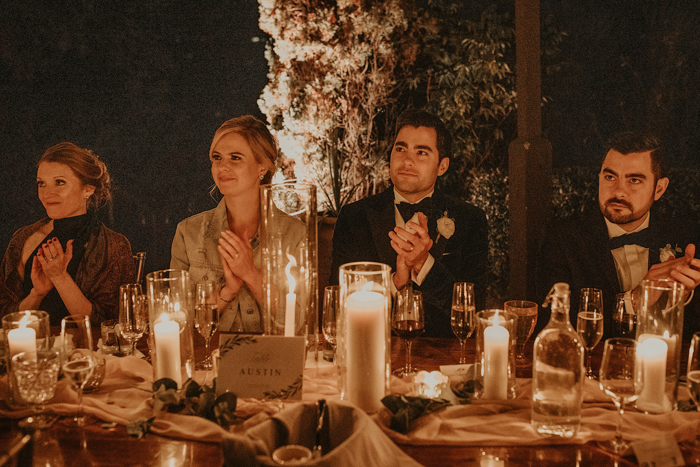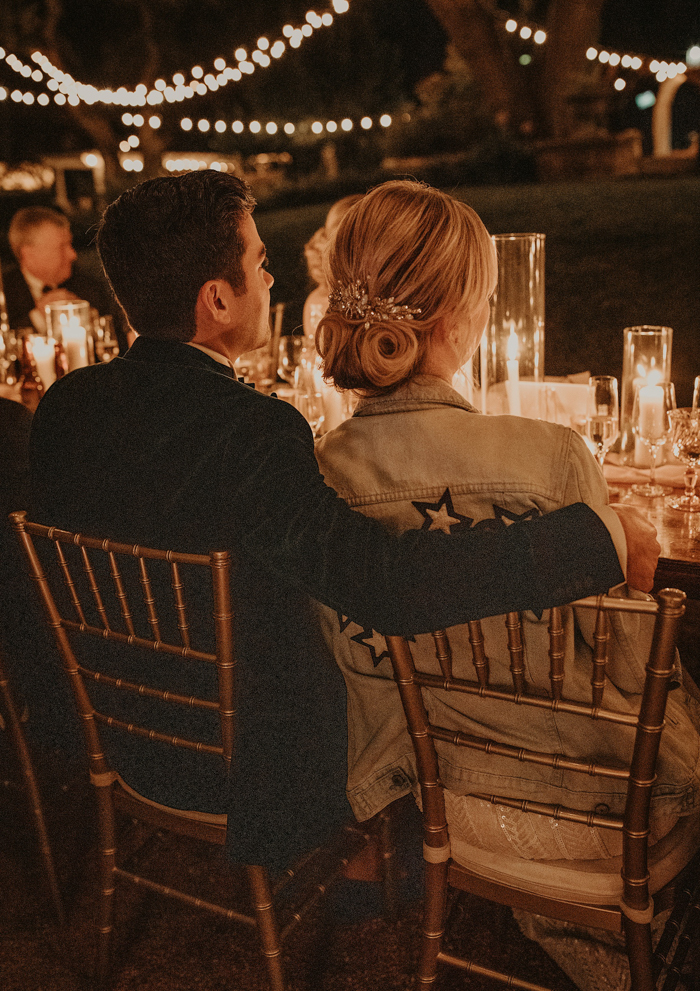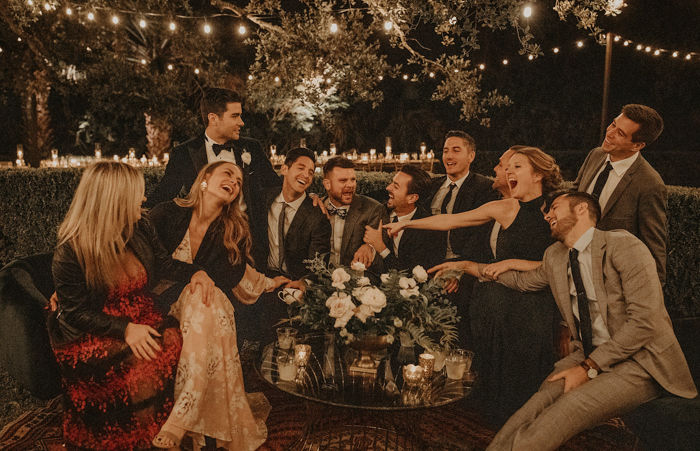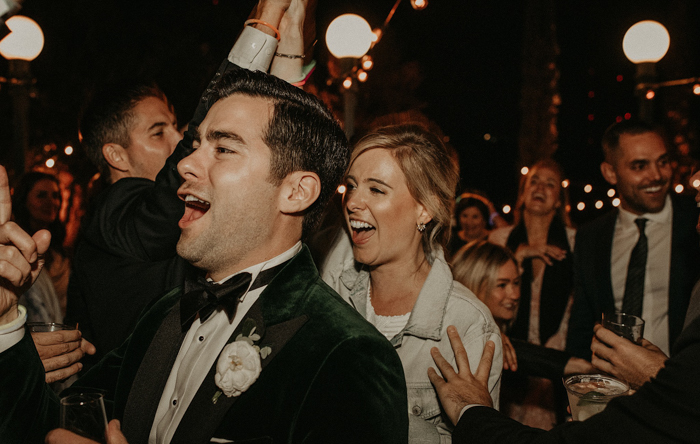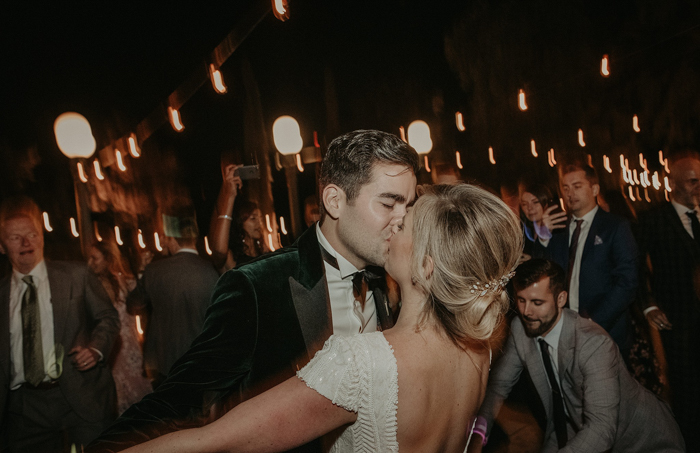 Thanks to Junebug member Nikk Nguyen Photo ! For more of Nikk's work, be sure to visit his profile in our directory of the world's best wedding photgraphers.
The post Elegant Autumn Austin Wedding at Laguna Gloria appeared first on .