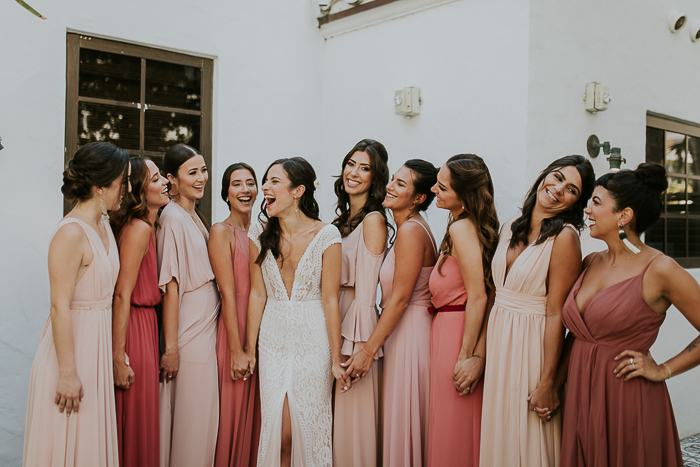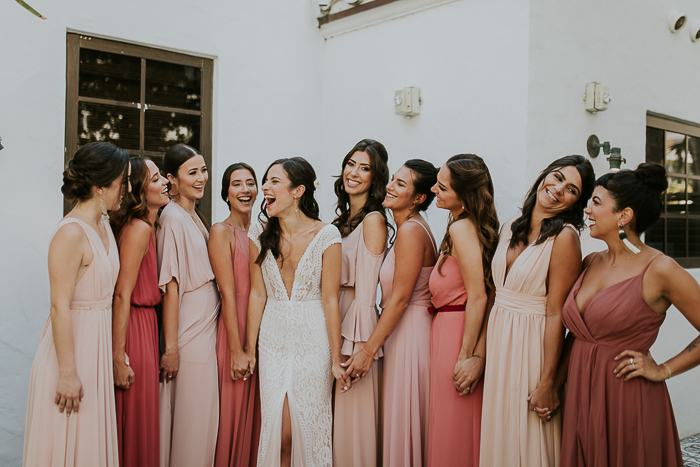 Marina and Adam's industrial yet whimsical nuptials have us swooning. With friends and family all over the world, the couple knew getting their loved ones to one place would not be an easy task. While they live in Brooklyn, they decided on MAPS Backlot in Miami where the bride's father lives and where the weather is ideal all year round. We love the words that their wedding planner, The Creative's Loft, put together to describe their picture-perfect day:
"Marina and Adam are a fun and creative couple who live in Brooklyn. She is from Brazil and he comes from the UK. Their desire…organize a cool, fun and creative wedding in Miami. Brooklyn is their neighborhood and their wish was very simple: bring Brooklyn vibes to their big day organized in Miami. They contacted The Creative's Loft as soon as they chose Miami and we made sure to come up with a very unique and creative wedding.
They had a creative + romantic vision for their day. We all thought that MAPS Backlot was the perfect spot to make their dream come true! Their reception was unique with those customized wood structures we designed. Their ceremony was edgy and colorful. The florals gave a very delicate touch to the overall venue and the music brought by Event Factor put the vibe up! Party time was fun and they brought the Brazilian Hora Loca to the last hour of the day.

Indeed a very touchable and unforgettable day…all their guests flew from all parts of the world."
The Couple:
Marina and Adam
The Wedding:
MAPS Backlot, Miami, Florida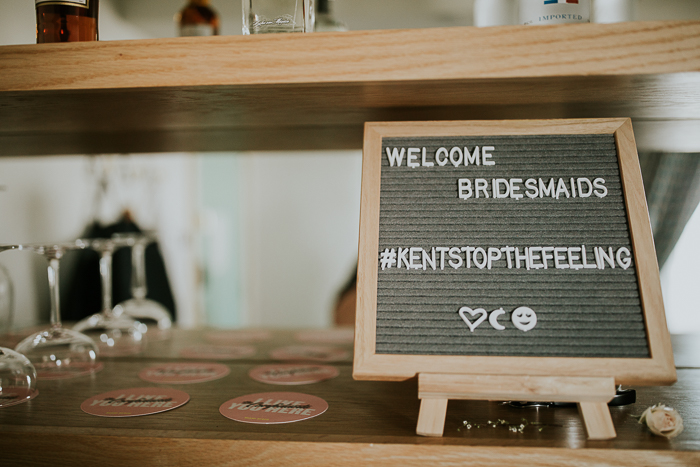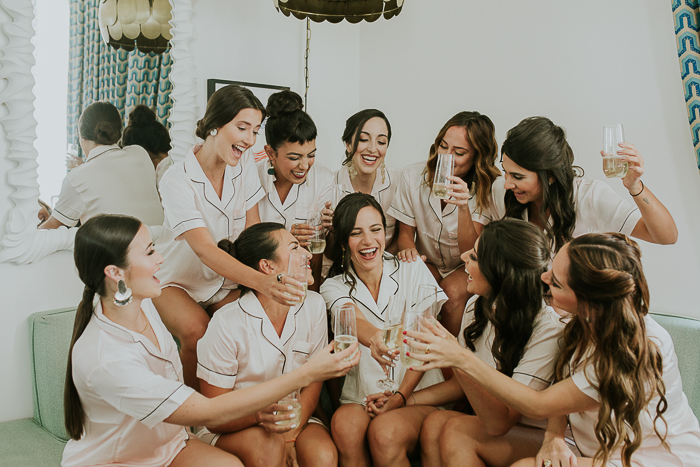 RECOMMENDED READING: Adorable Bridesmaids Robes for Your Best Girls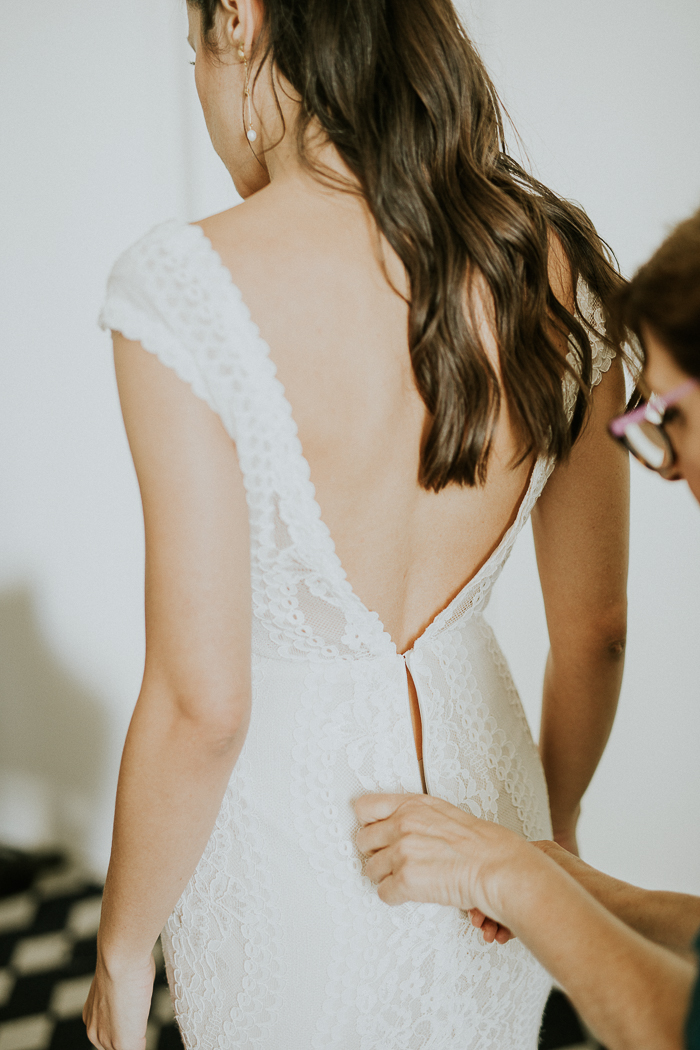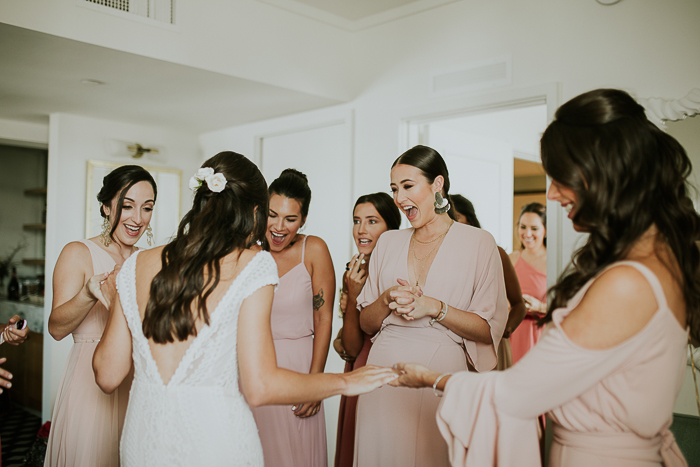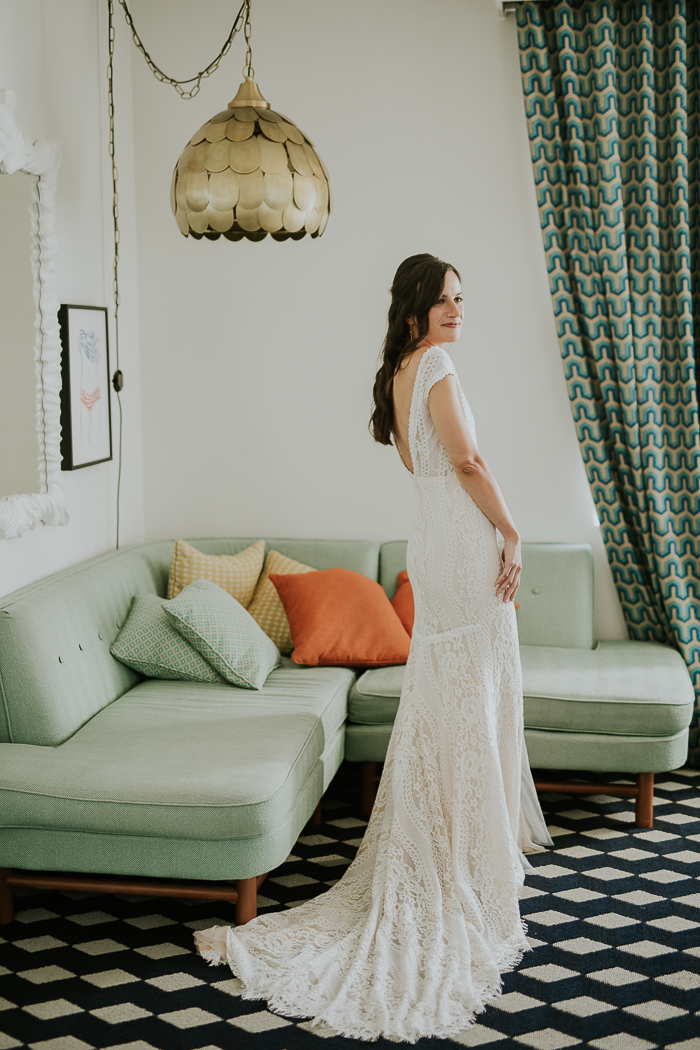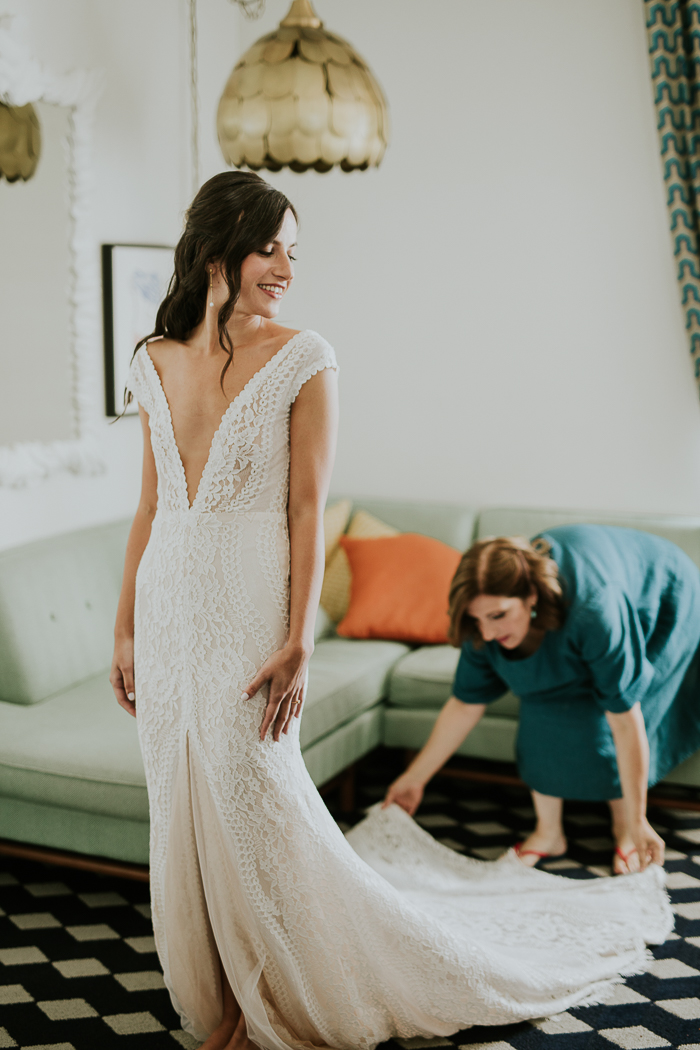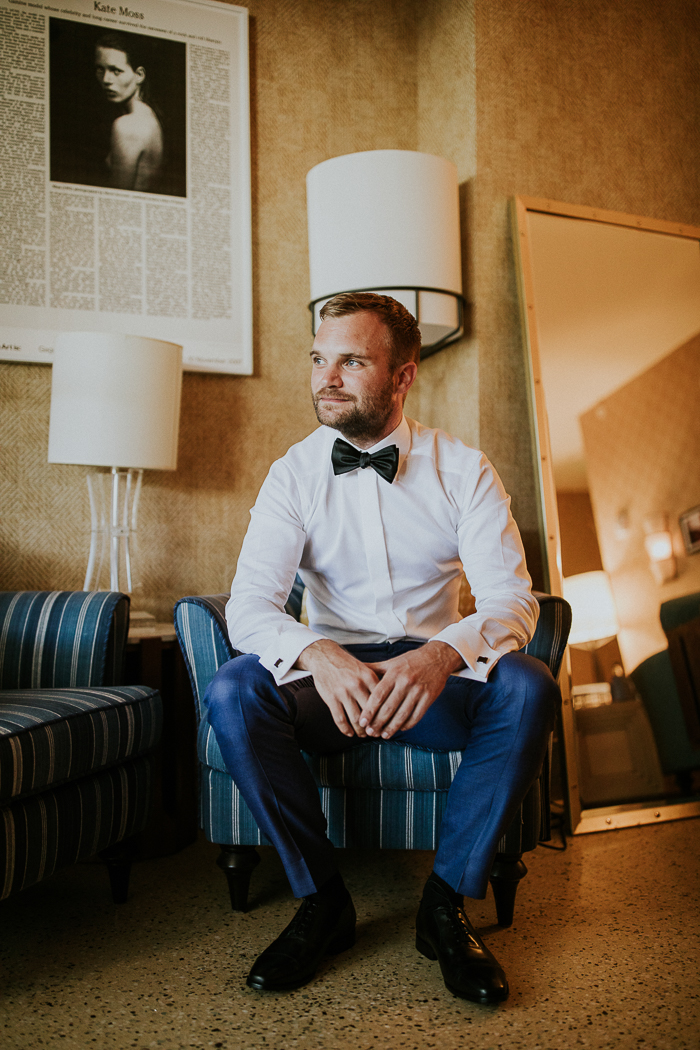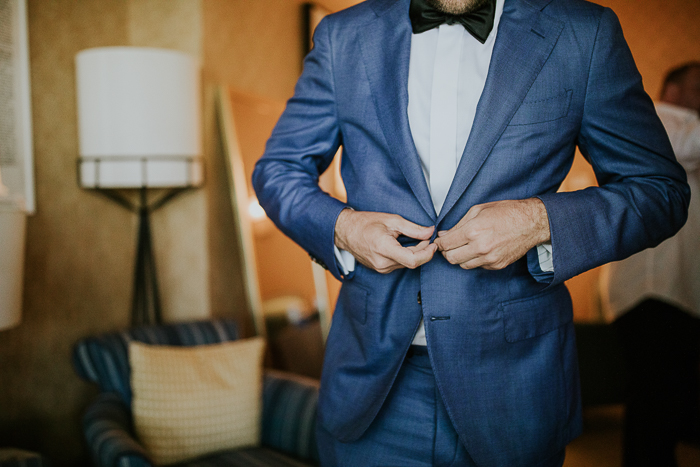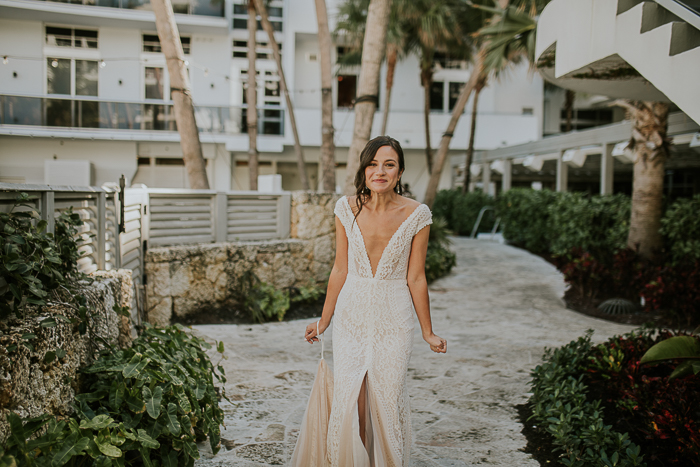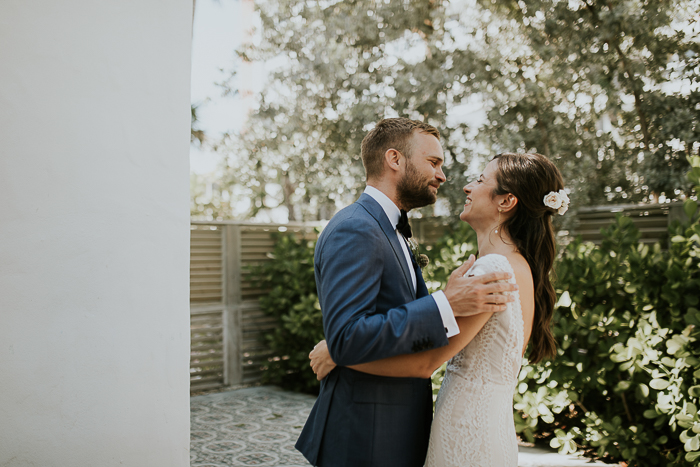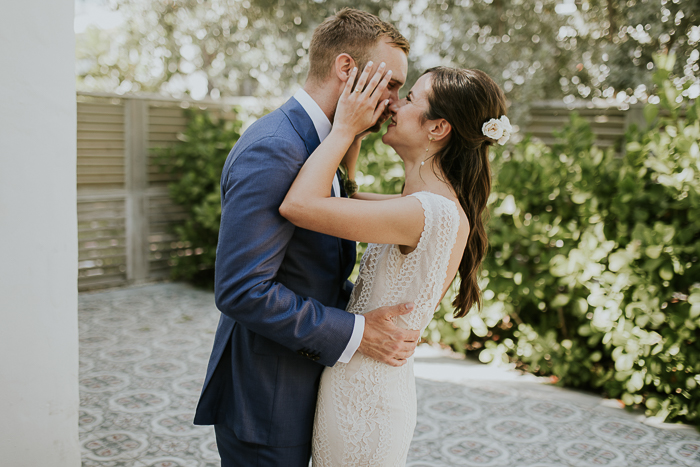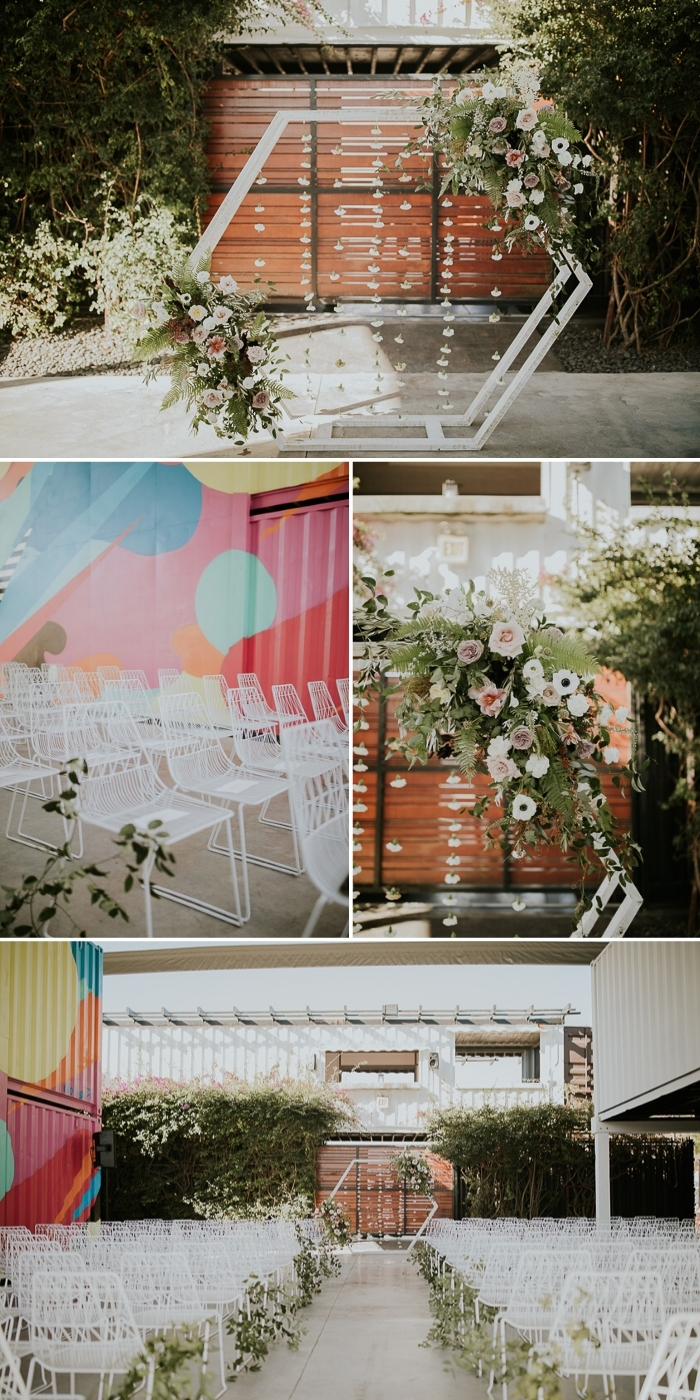 My engagement ring is in the shape of a hexagon. A lot of the wedding inspiration came from my ring, actually, and we did a huge wooden hexagon to mirror my engagement ring – and as a symbol for our love. It was a beautiful surprise for everyone.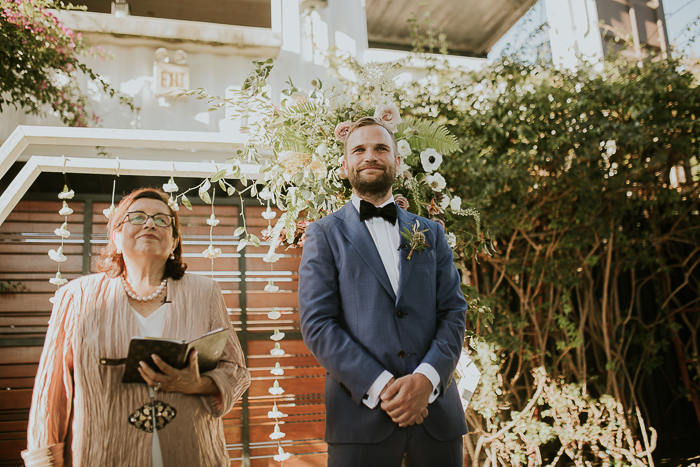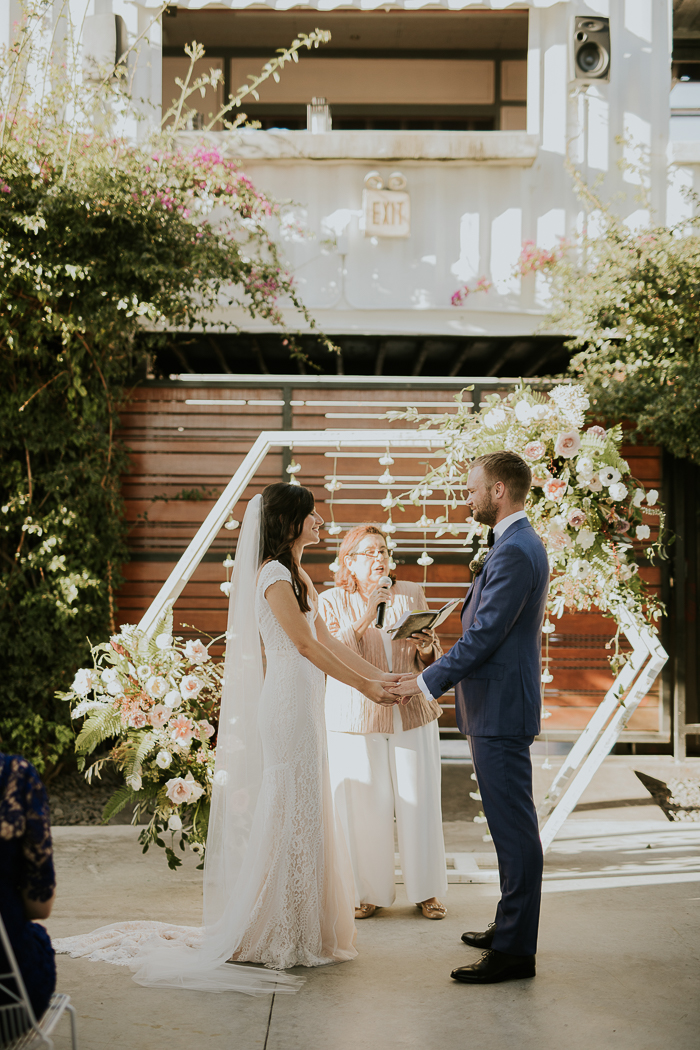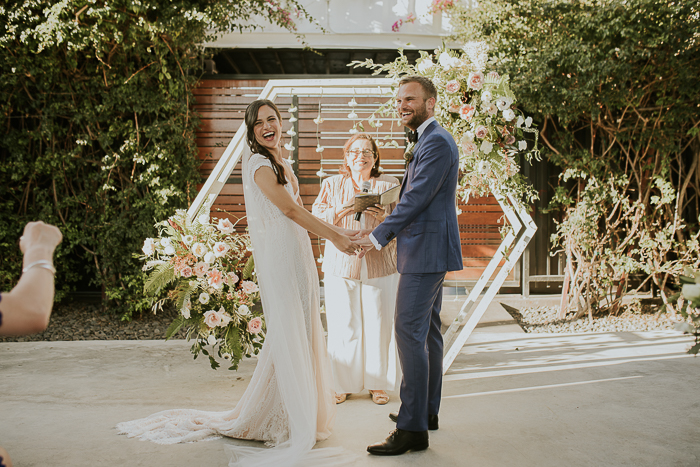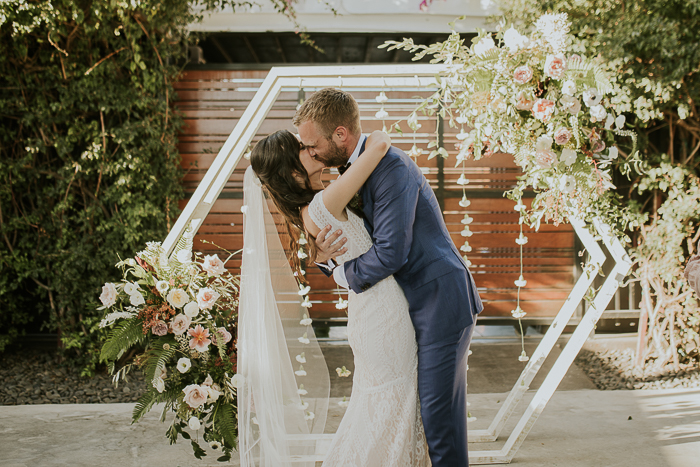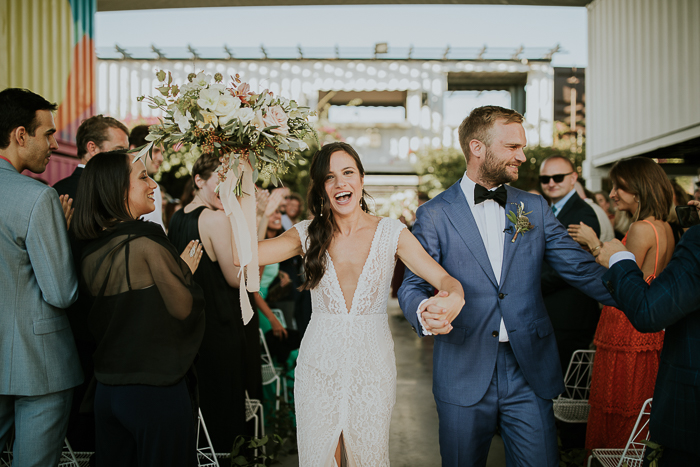 In Brazilian tradition, you usually thank the parents, grandparents, and honor all grandparents who have passed. No one knew we would carry this tradition. We had our parents and grandparents stand up to honor them and mentioned the names of our grandparents who have passed and who we knew were there with us. It was special to us – but was deeply emotional and special to our parents. Unforgettable.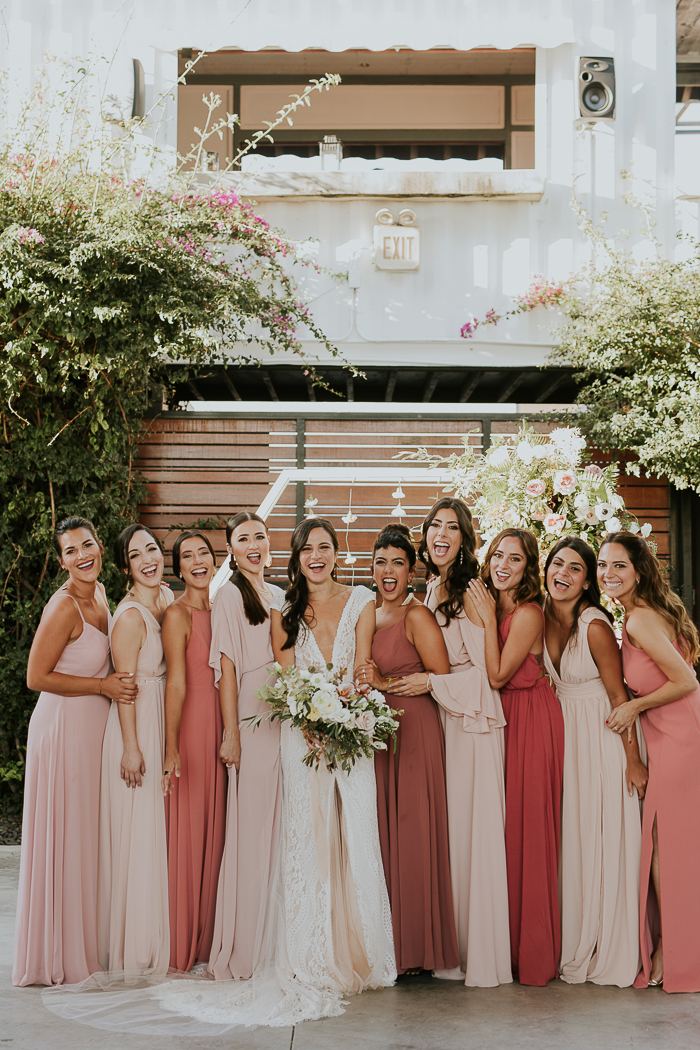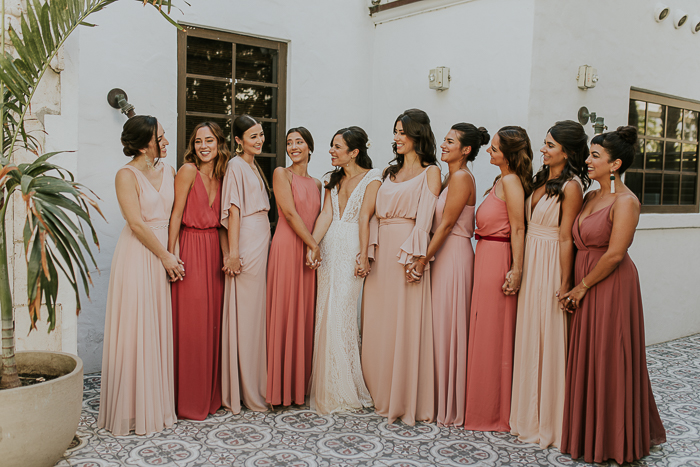 Shop similar bridesmaid dresses: Lulu's Heavenly Hues Maxi Dress ($84); Lulu's Easy Listening Cold-Shoulder Wrap Dress ($100); Lulu's Lost in the Moment Maxi Dress ($79); Lulu's Mythical Kind of Love Maxi Dress ($66); Lulu's All About Love Maxi Dress ($97)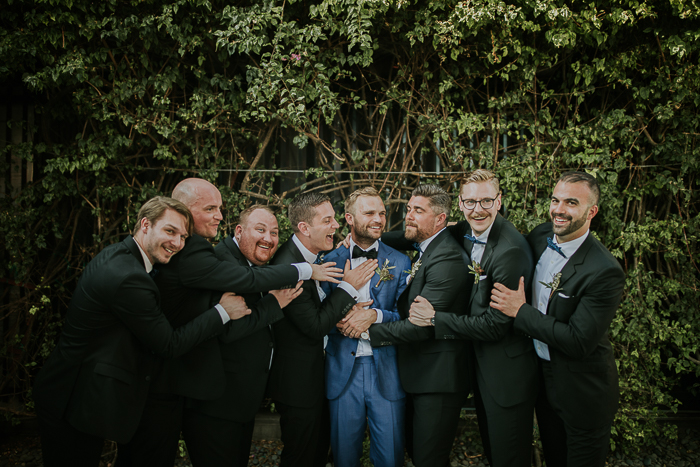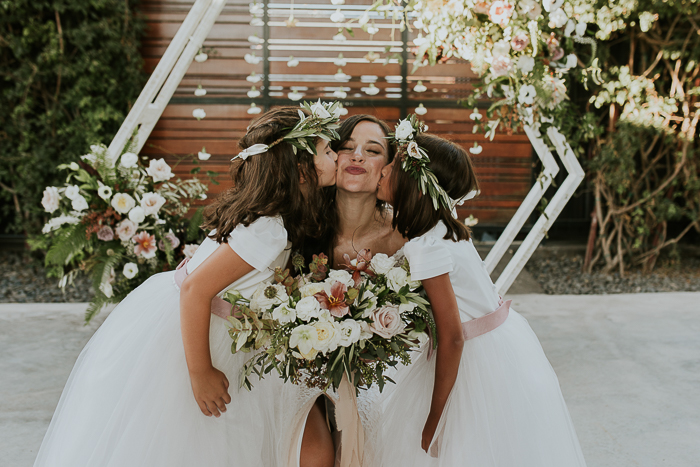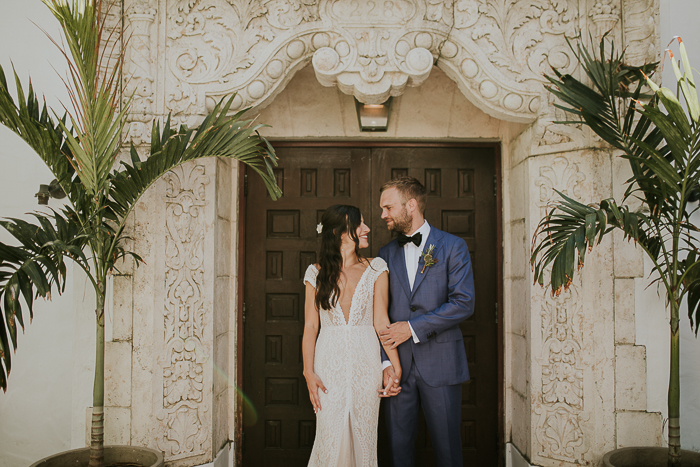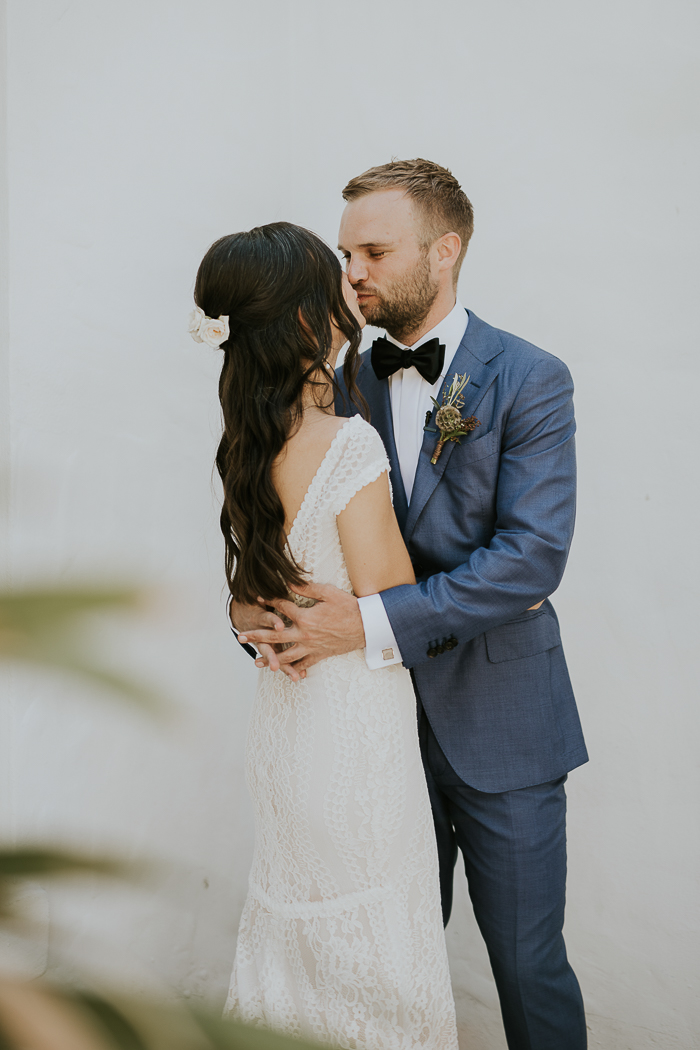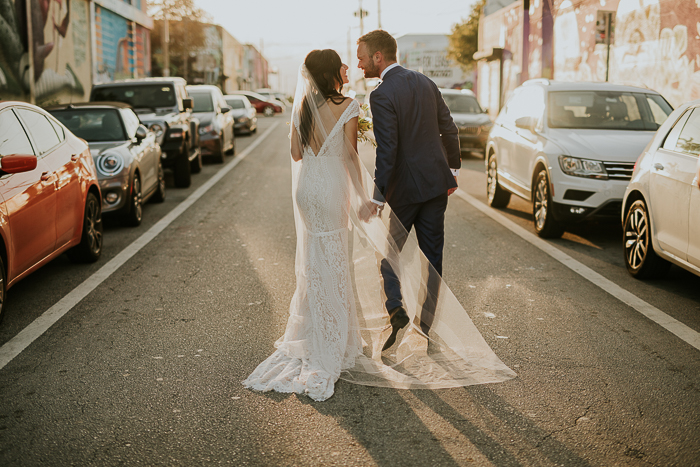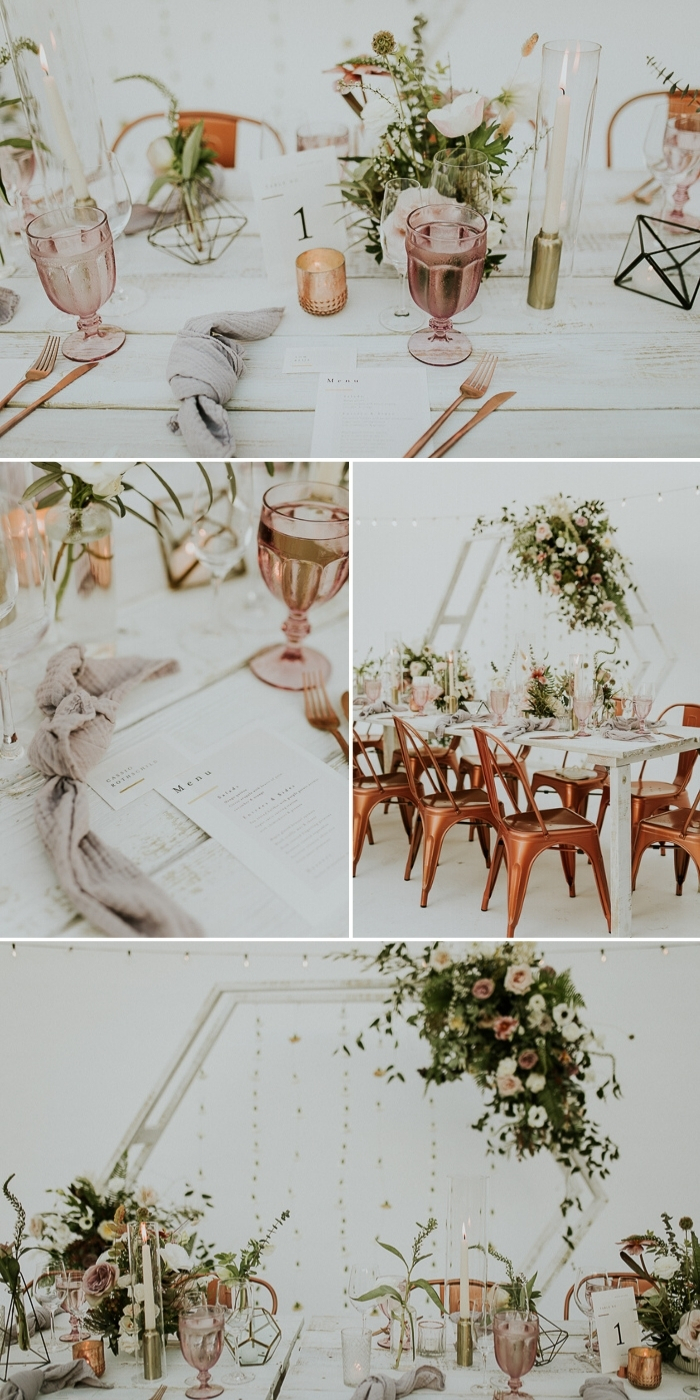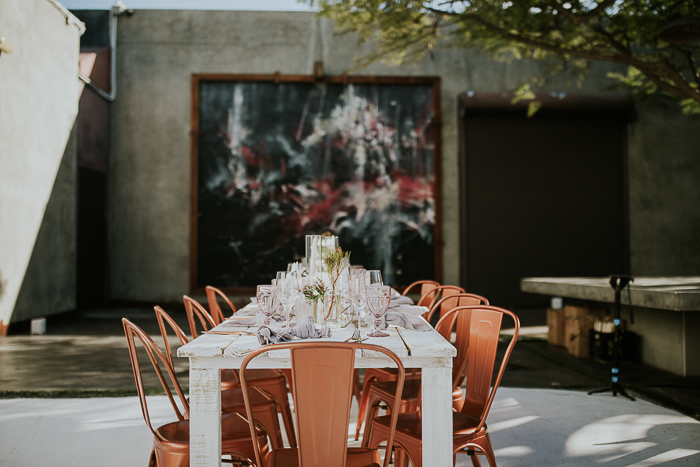 Our wedding was during Carnaval in Brazil – and so we decided to bring Carnaval to our wedding. We had live musicians and dancers who, for an hour, brought traditional Carnaval to our wedding. It really brought the party to a whole other level, and everyone was so shocked and amazed by it!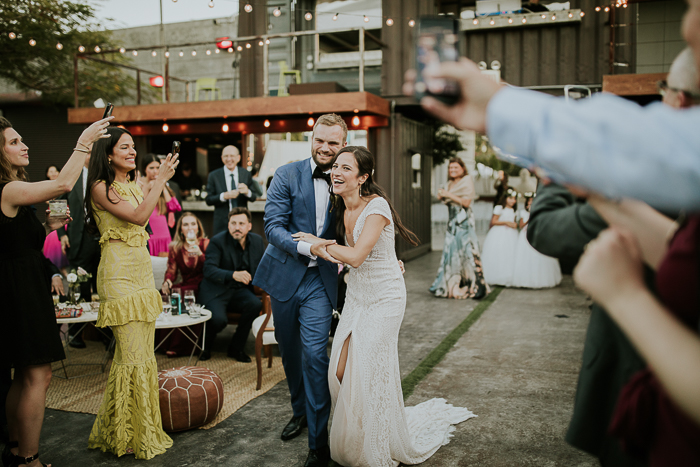 Big thanks to Junebug member The Creative's Loft for sharing Marina and Adam's industrial-chic Wynwood Arts District wedding at Backlot! For more of Adriana's work, visit her profile in our directory of the world's best wedding planners!
The post Industrial Chic Wynwood Arts District Wedding at MAPS Backlot appeared first on .