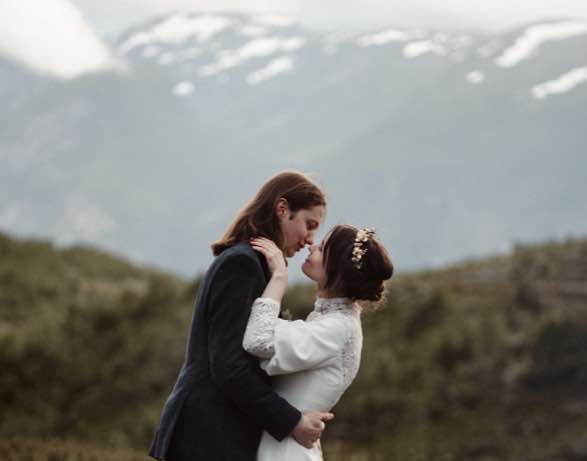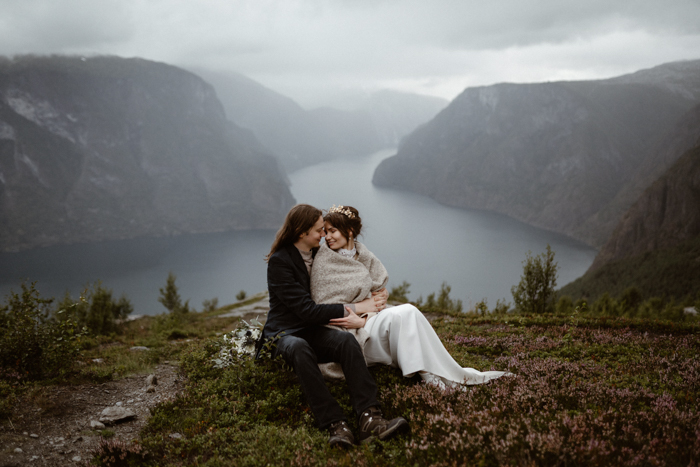 Love can't be canceled—this rings especially true for Anastasija and Dmitri's fairy tale Norway elopement. After COVID canceled their original wedding plans, this adventurous couple took to the road for an intimate elopement ceremony. From the waterfall backdrop to the unexpected group of wedding crashing sheep, this Norwegian celebration, at the Stalheim Hotel has fully transported us into a magical fairy tale. 
Photographer Ingvild Kolnes blew us away with these special moments that are now captured memories—lasting long beyond their fairy tale wedding day.
More From Ingvlid Kolnes On Capturing Unforgettable Memories
What excites me is the gorgeous and sweet couple who invited me along for their wedding in these spectacular surroundings. They were able to have a destination elopement in the middle of the pandemic, after having to postpone earlier in the year. The day started at Stalheim hotel where Anastasija did her own hair and makeup—looking like a goddess. During the first look, her dress and veil got trampled by the most curious sheep ever. She couldn't stop laughing. 
I think the love they share is very obvious and the day felt like the definition of epic—especially when it started to rain during their vows. They told me that it only added to the experience. We ended the day at sunset at the most beautiful viewpoint overlooking Sognefjorden.  
The Couple:
Anastasija and Dmitri
The Wedding:
Aurland, Norway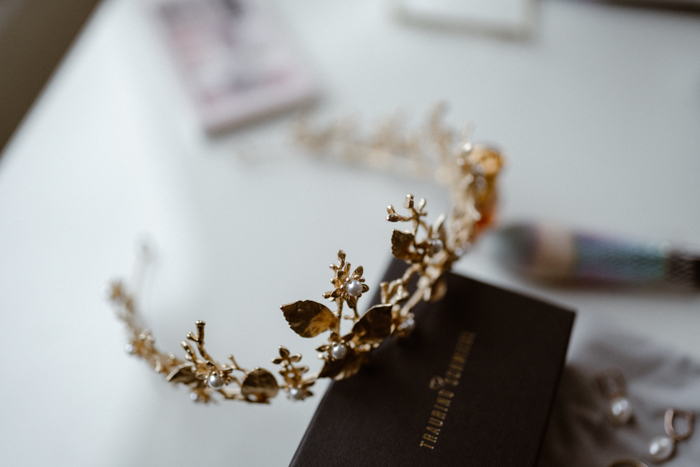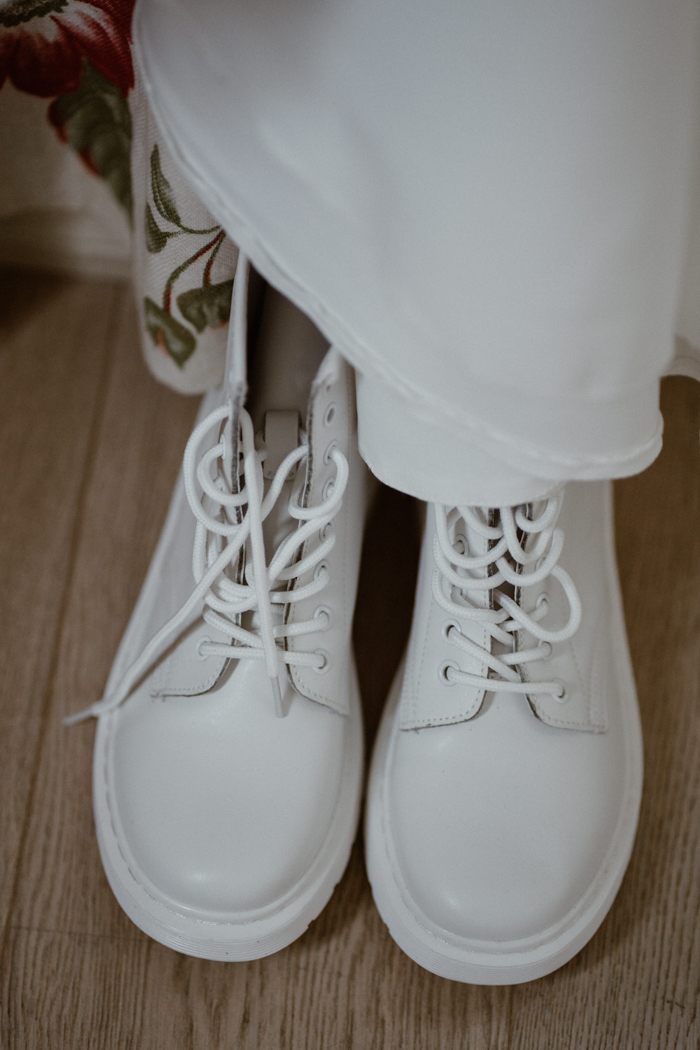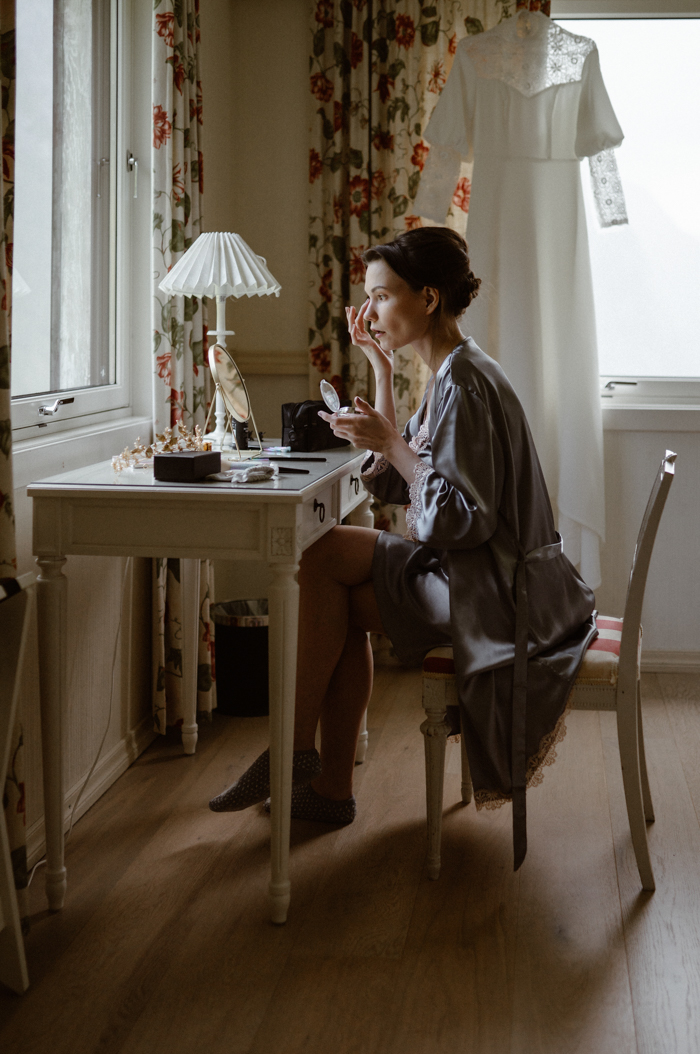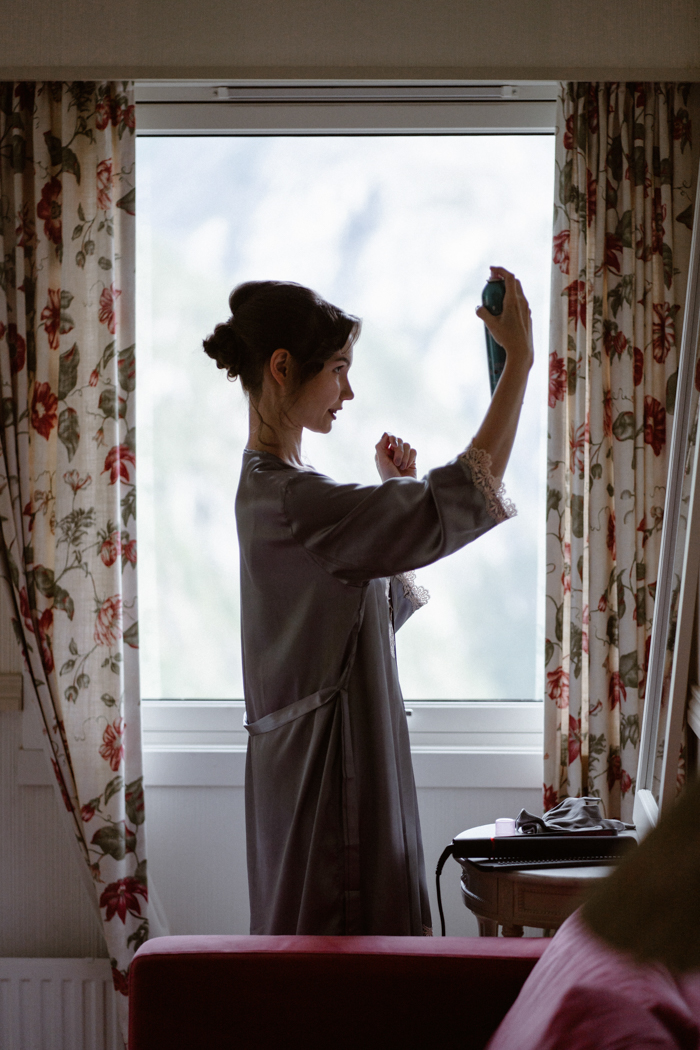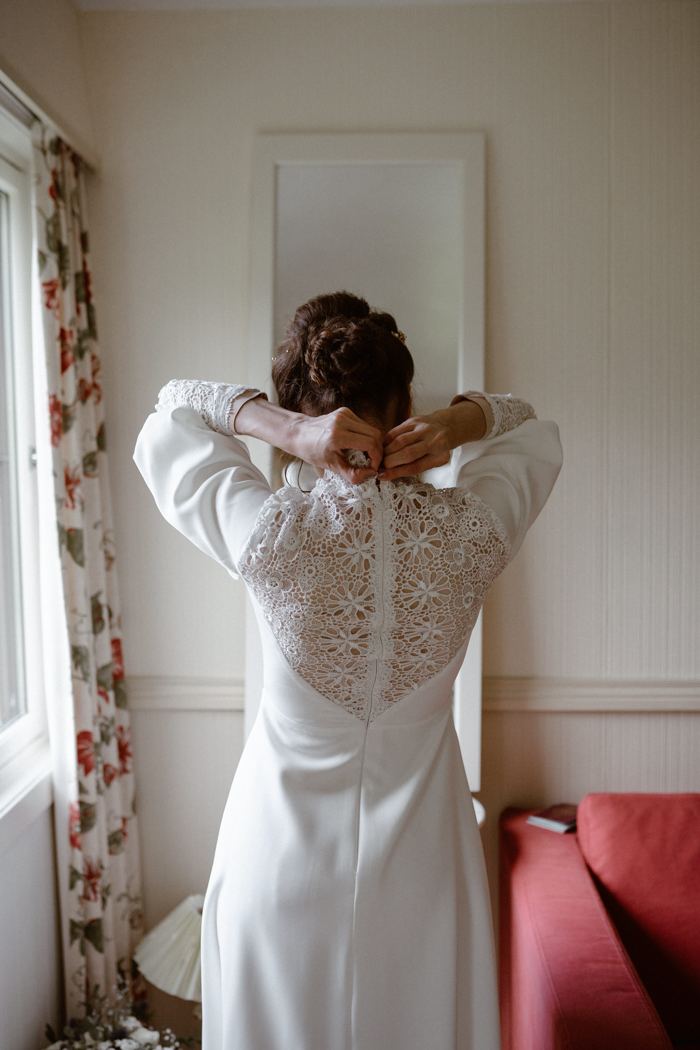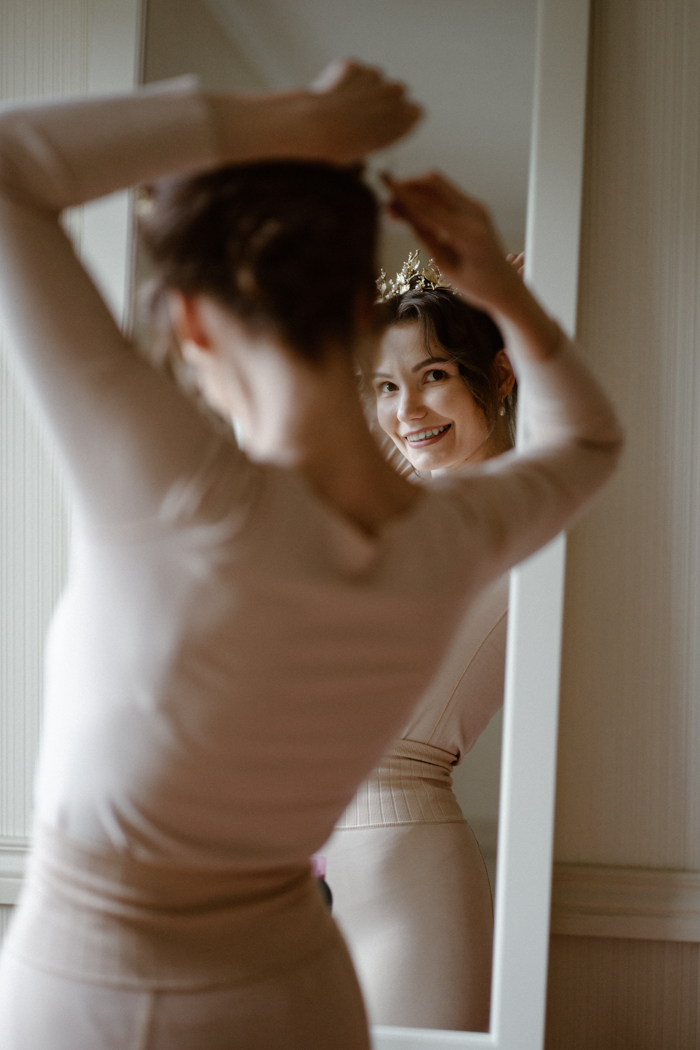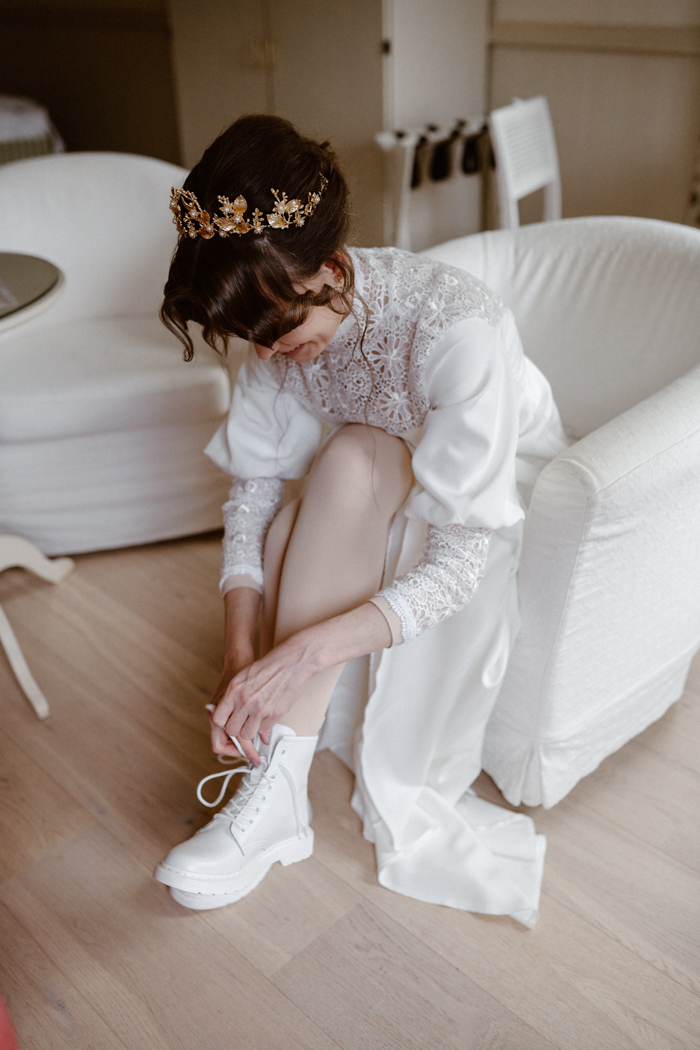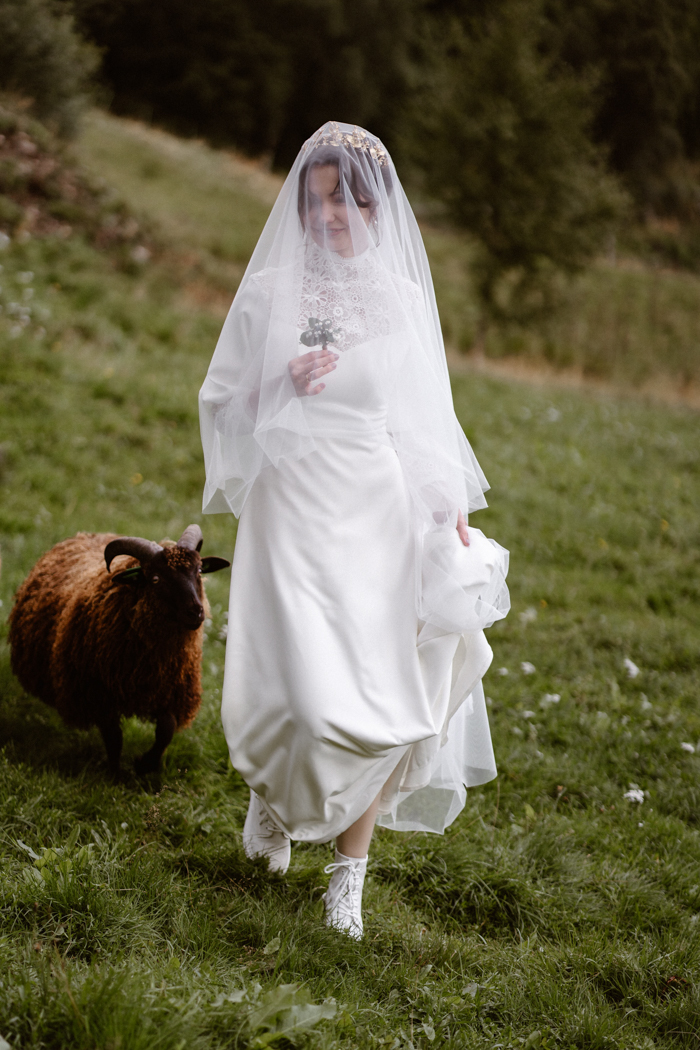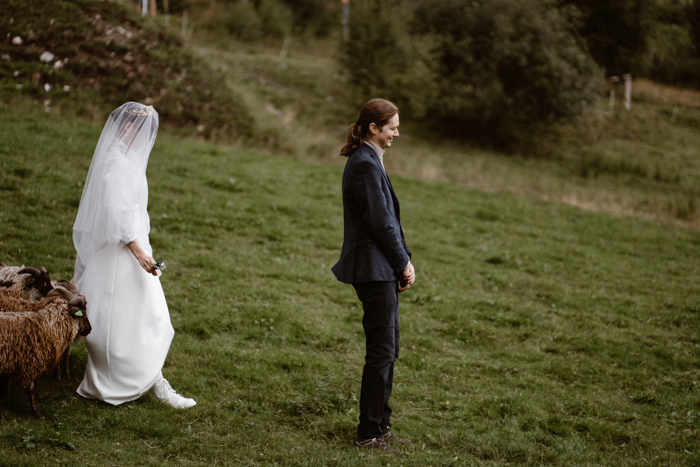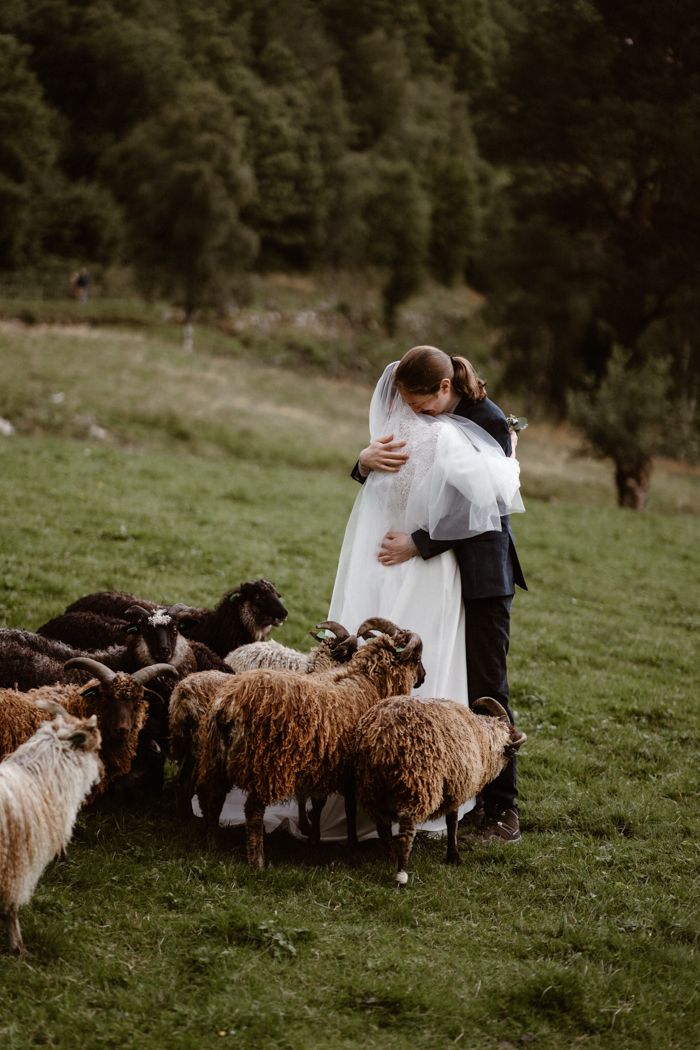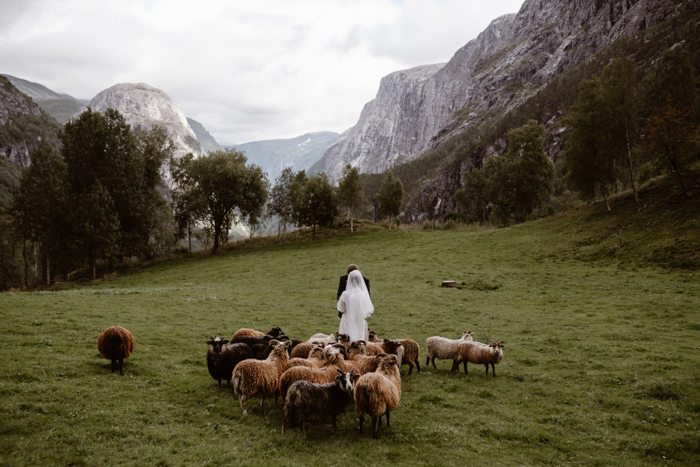 Sheep Crashing The First Look
Dmitri was waiting for me on a field behind our hotel. Being excessively sociable, the sheep got overwhelmed and rushed towards me. The sheep immediately start trampling on my dress, smearing things over it and trying to knock me off my feet. As my groom turned towards me, I distinctly heard the sheep chew on my veil. We both laughed so hard we could barely speak. Finally, both of us escaped the battlefield and had a nice team-building in the room, washing, and blow-drying my dress.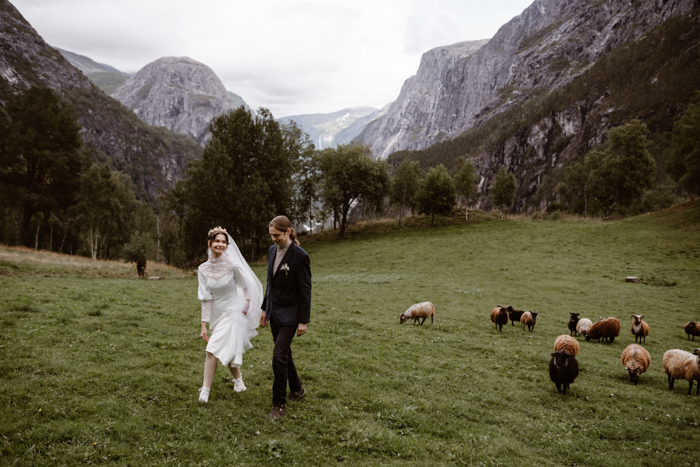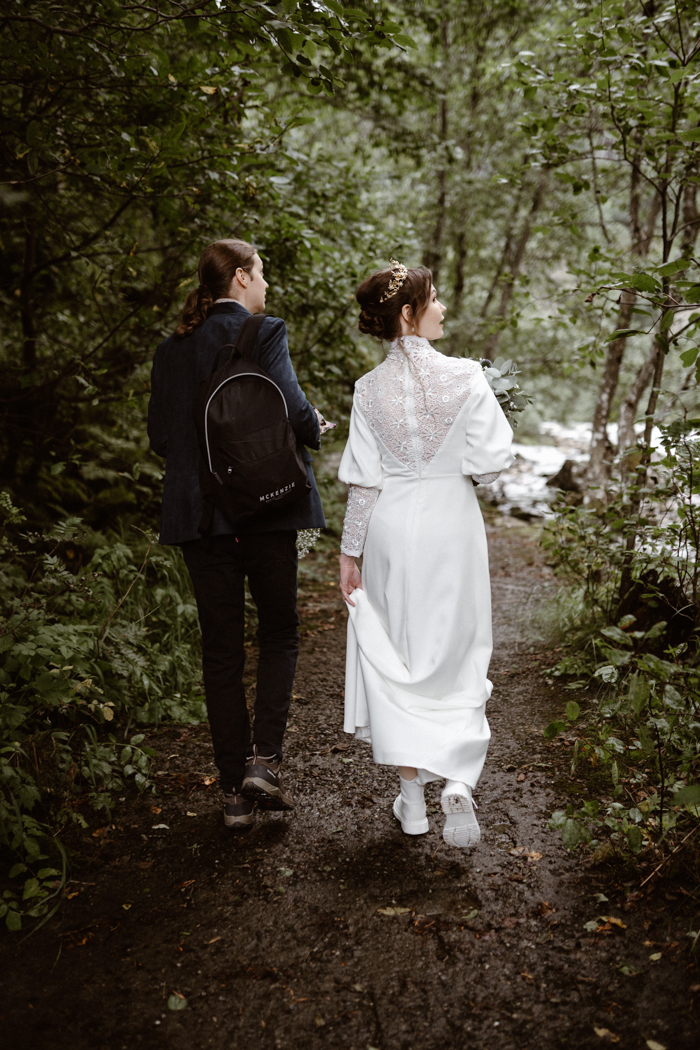 Tips For Planning During A Pandemic 
If you are planning to get married during the pandemic—make sure to have plans B, C, and D and be flexible about the dates. Also, give the highest priority to the paperwork—be aware that the government services are understaffed and overwhelmed with less pleasant tasks, so the whole process might be delayed.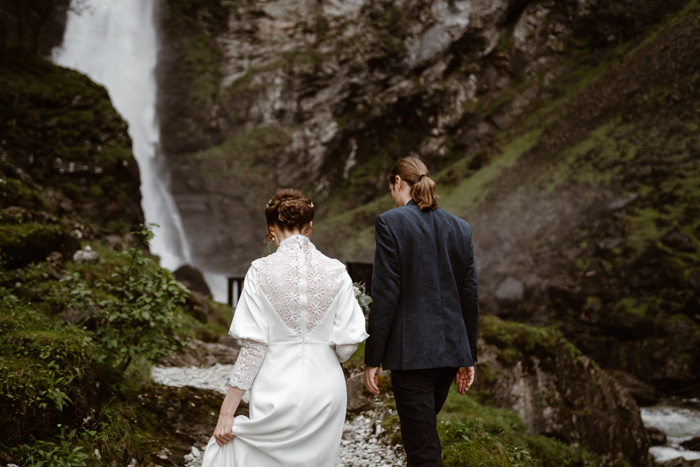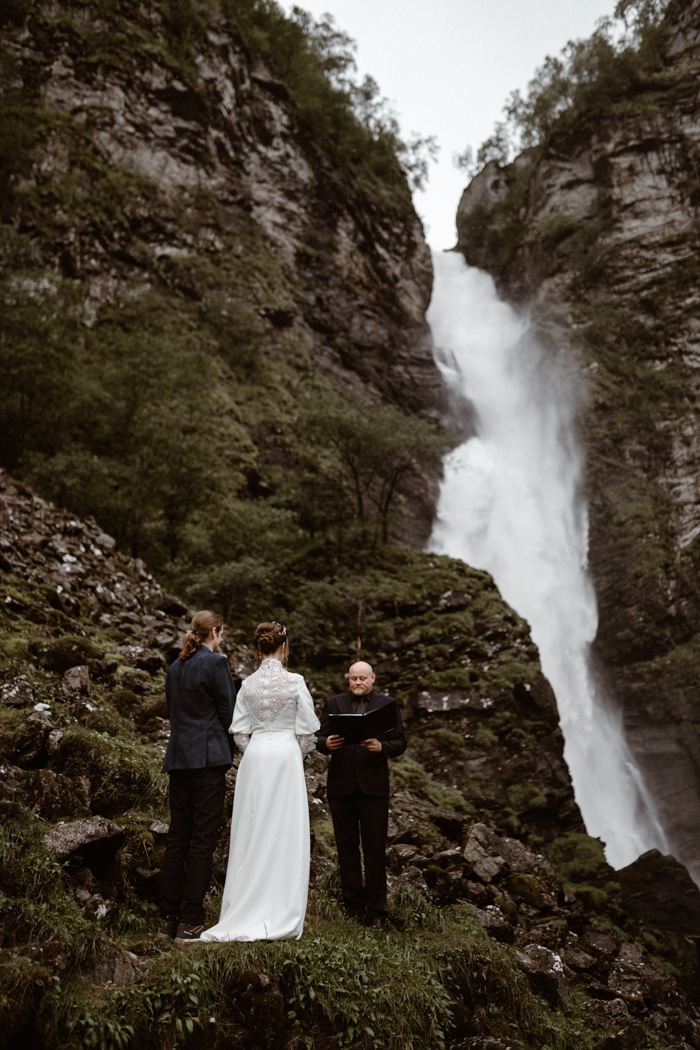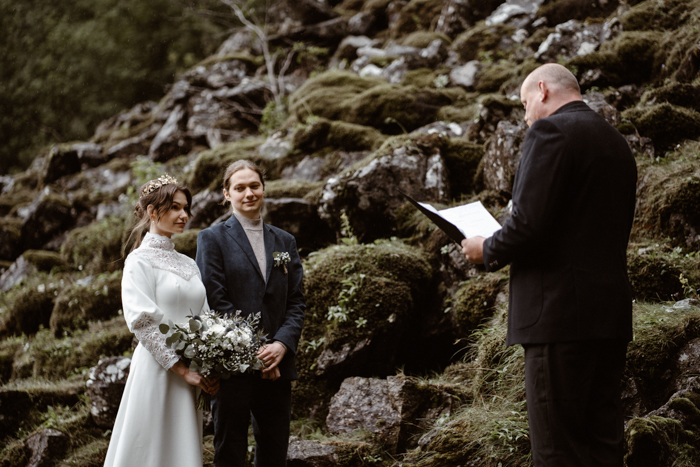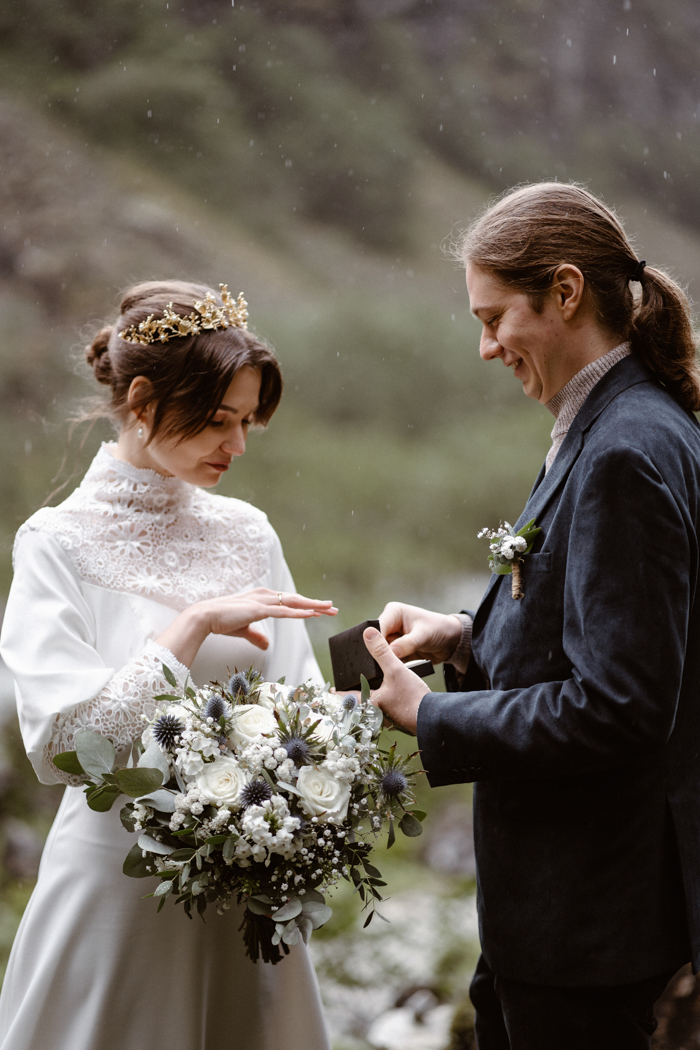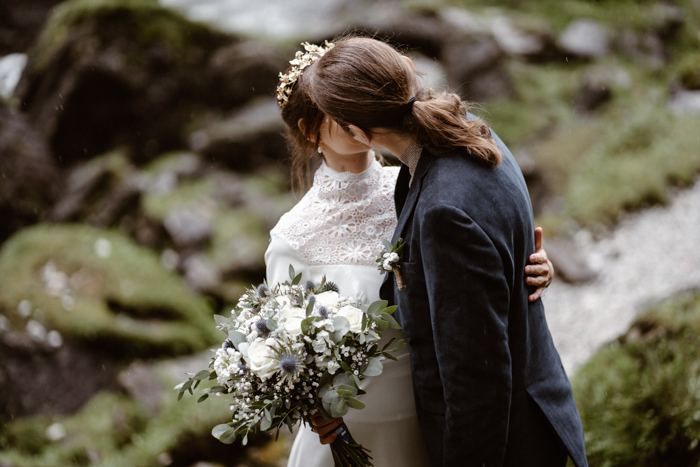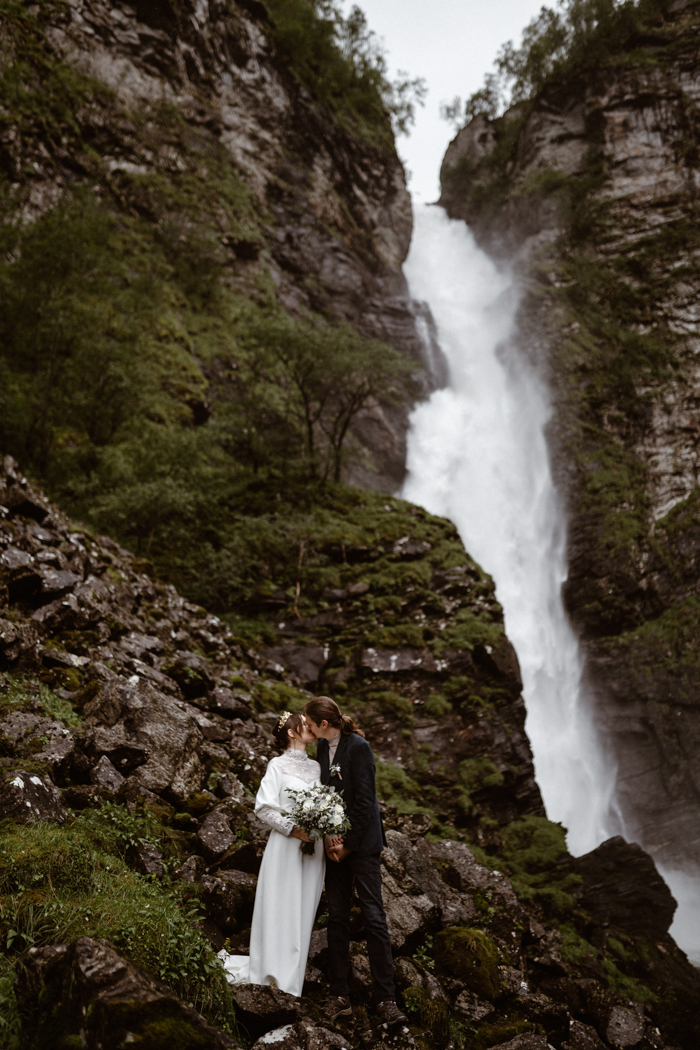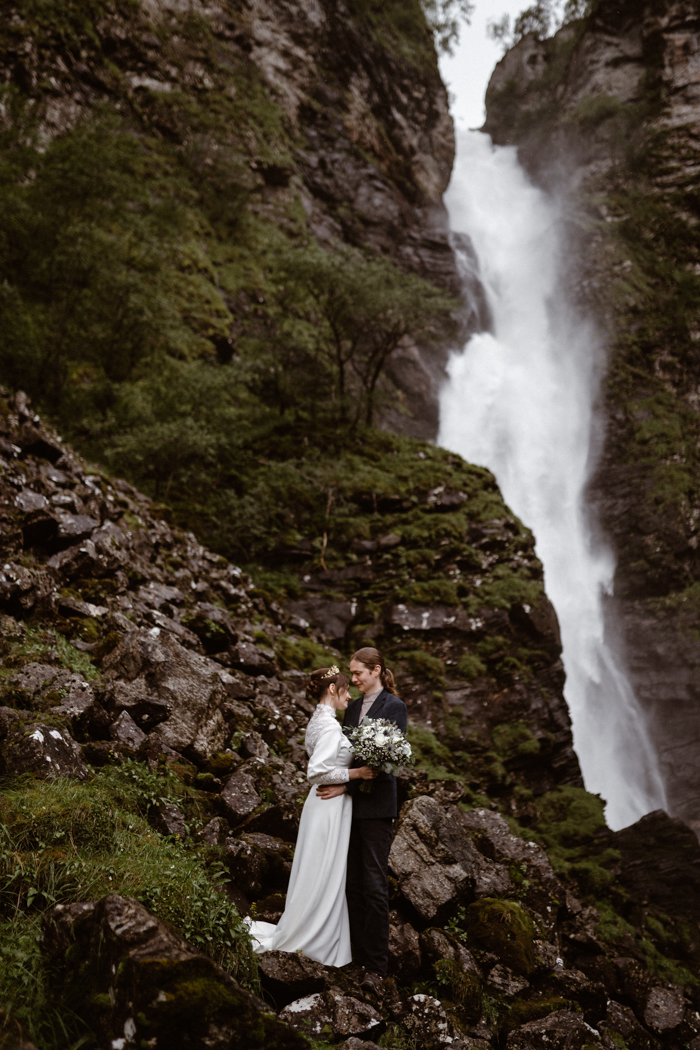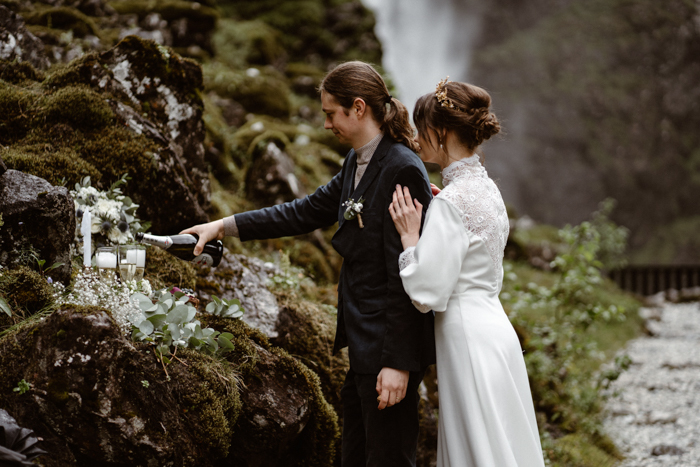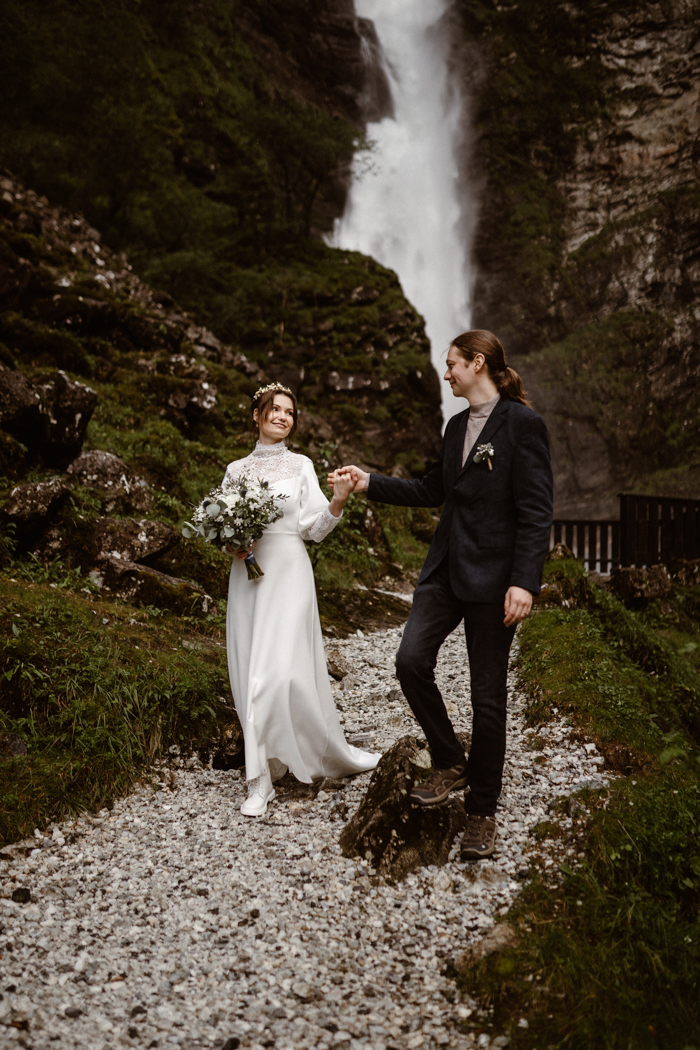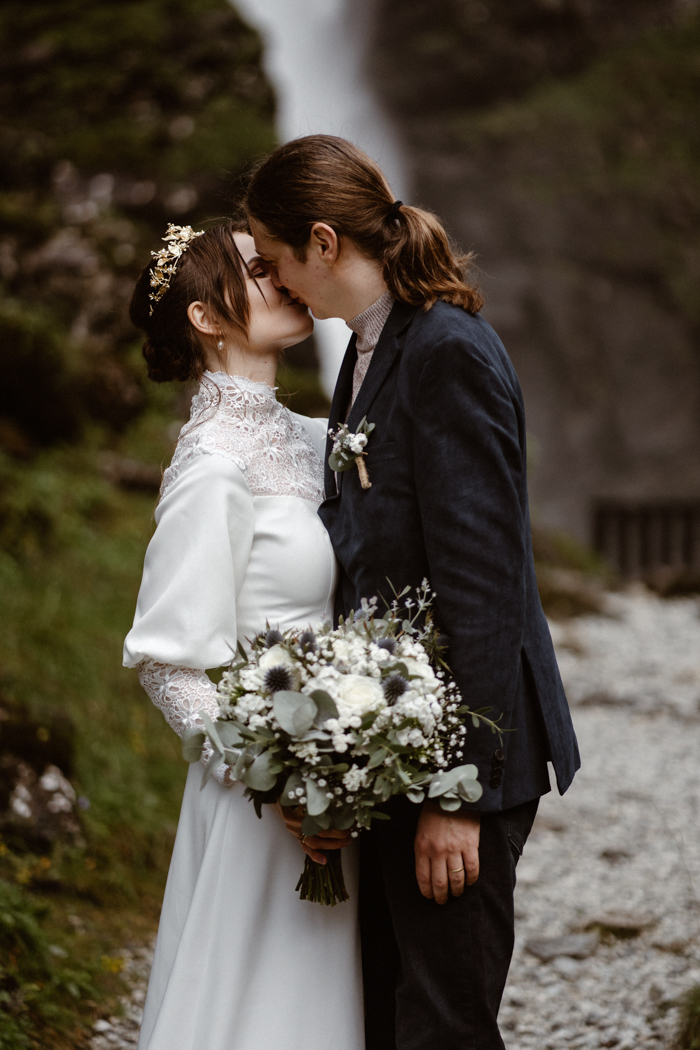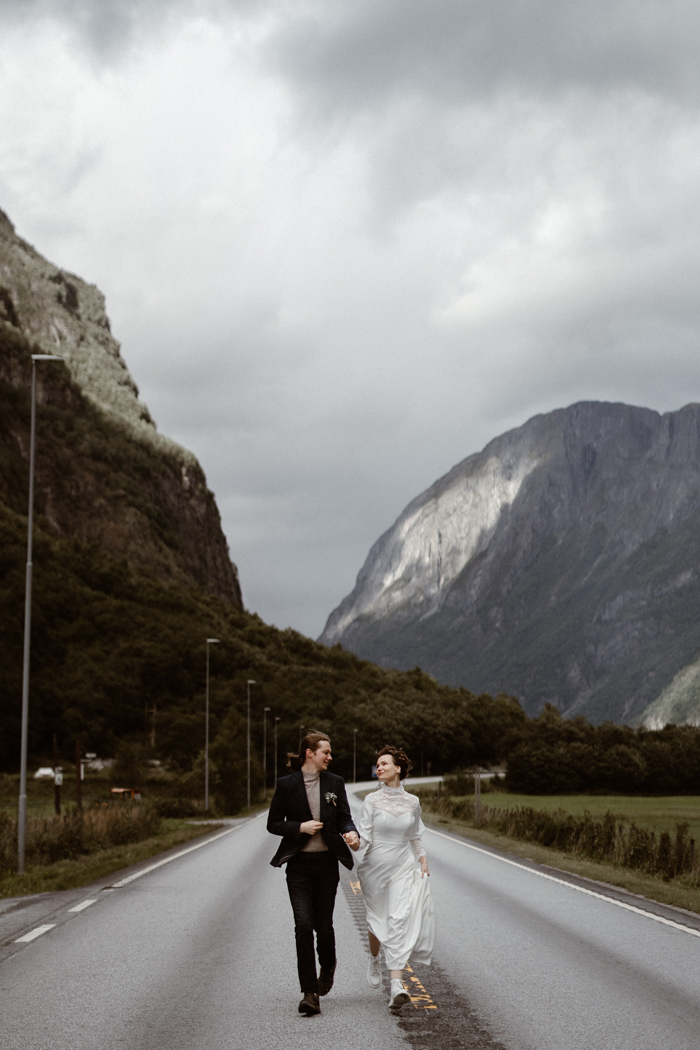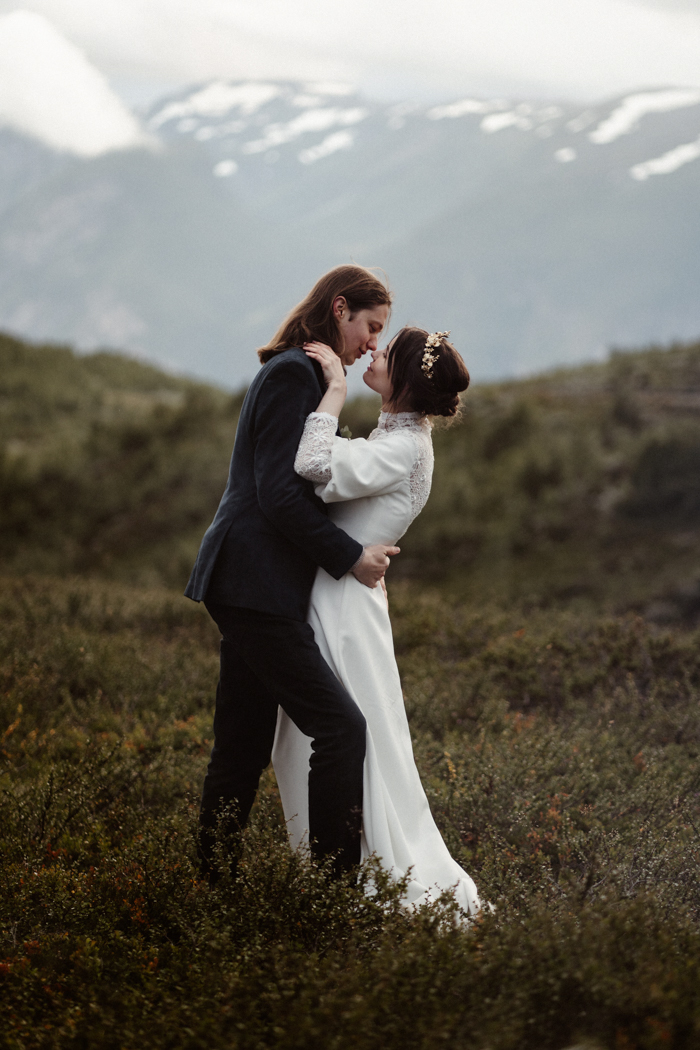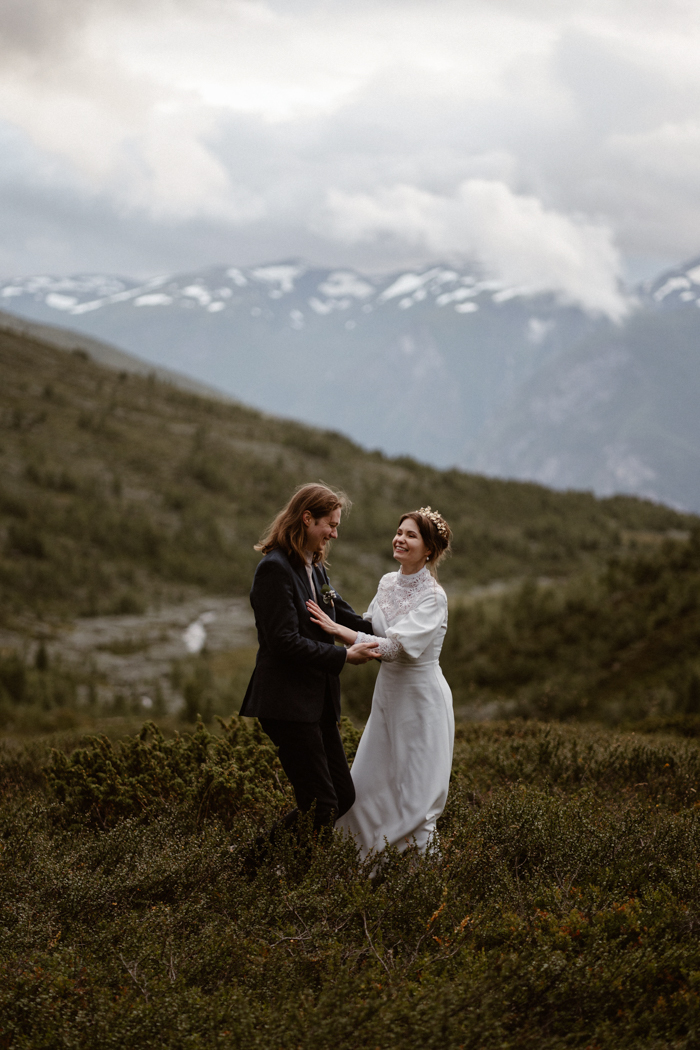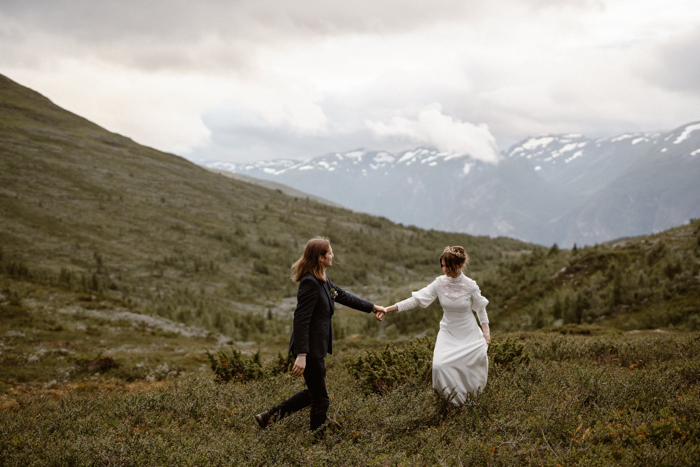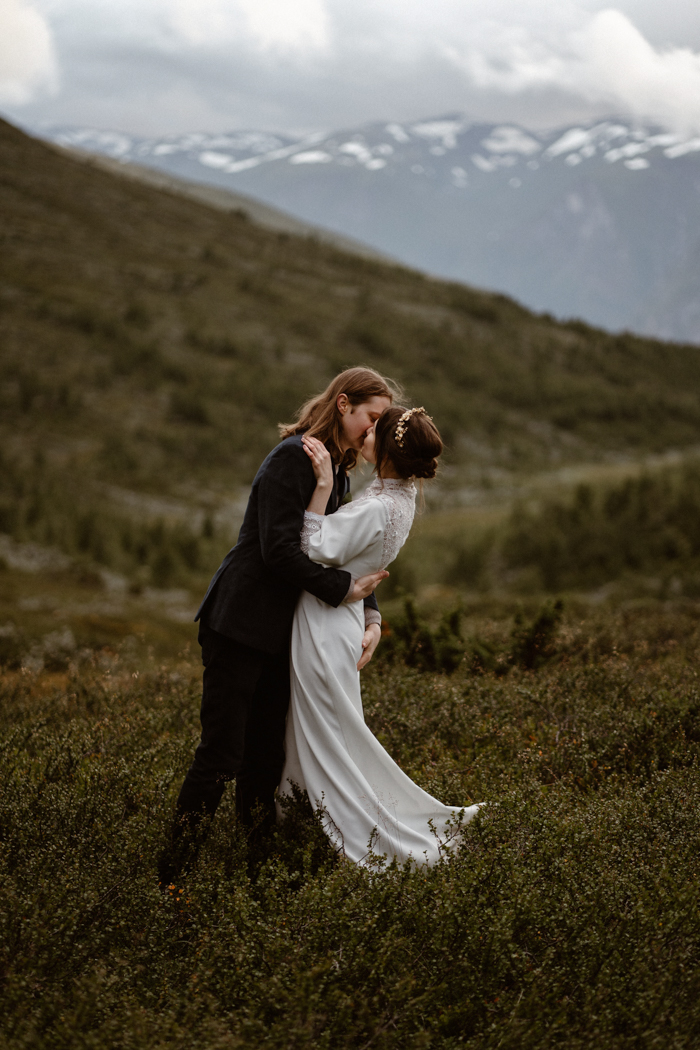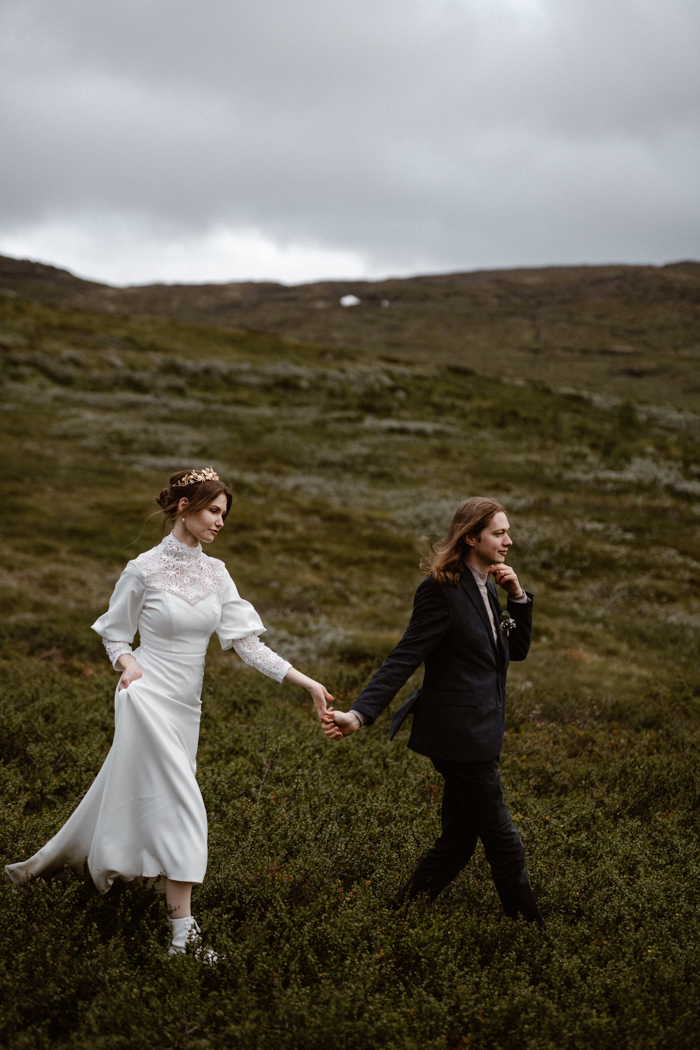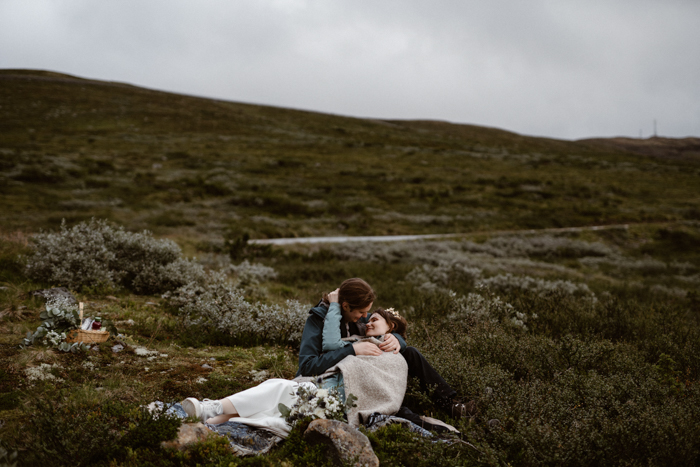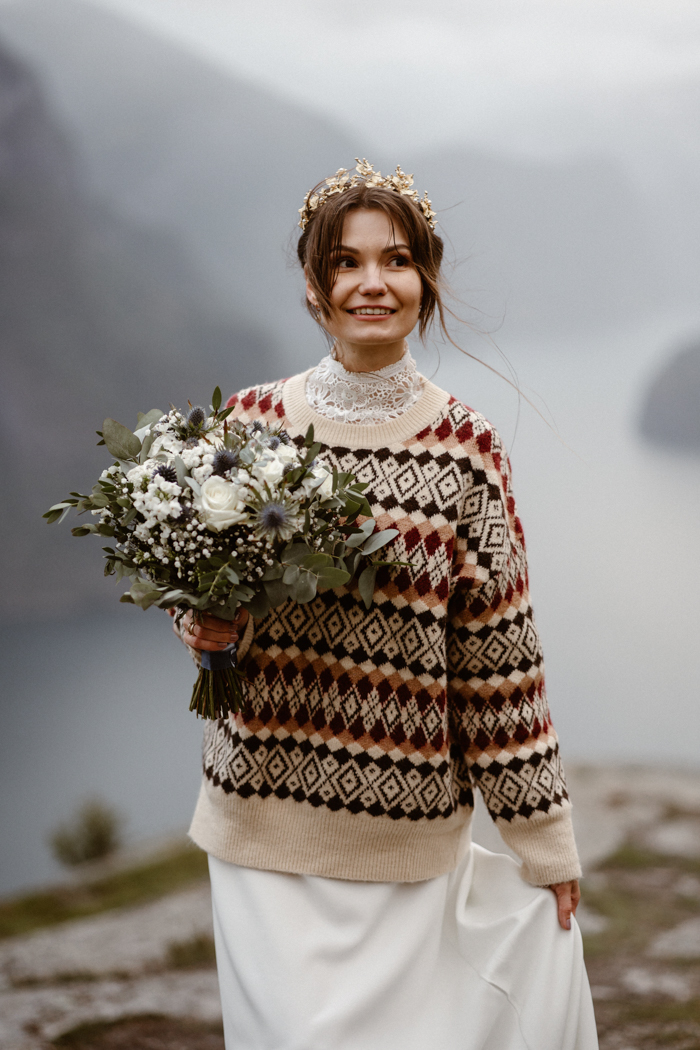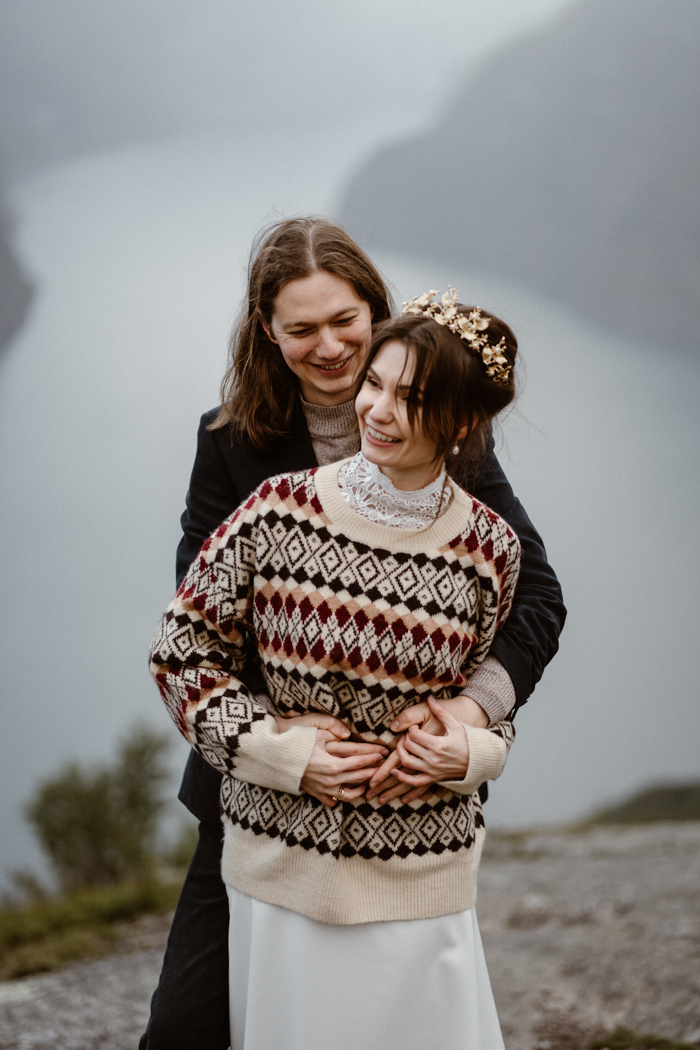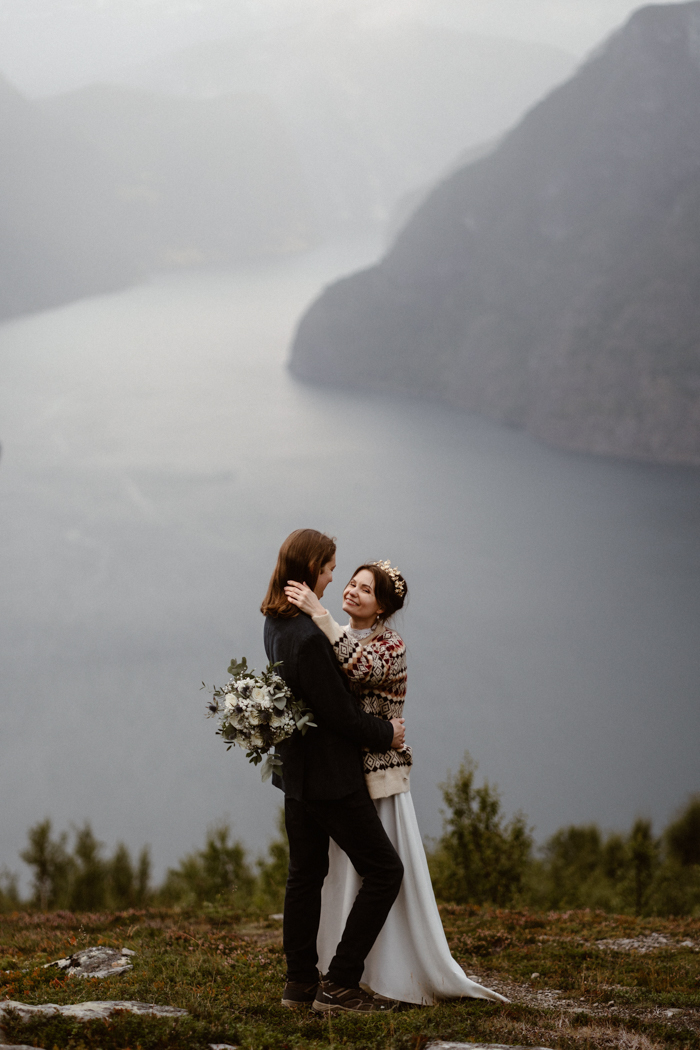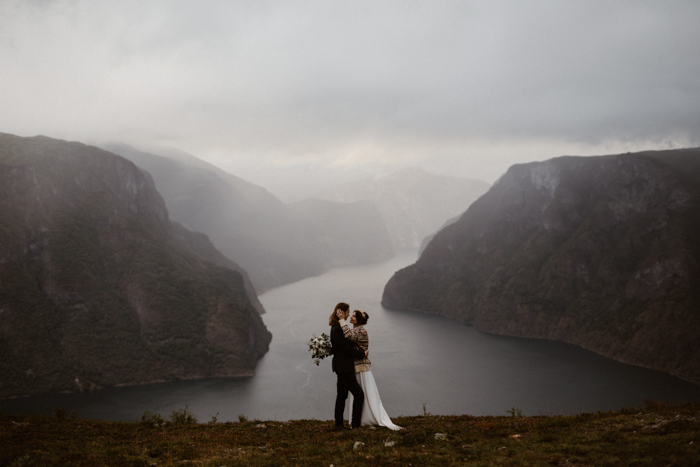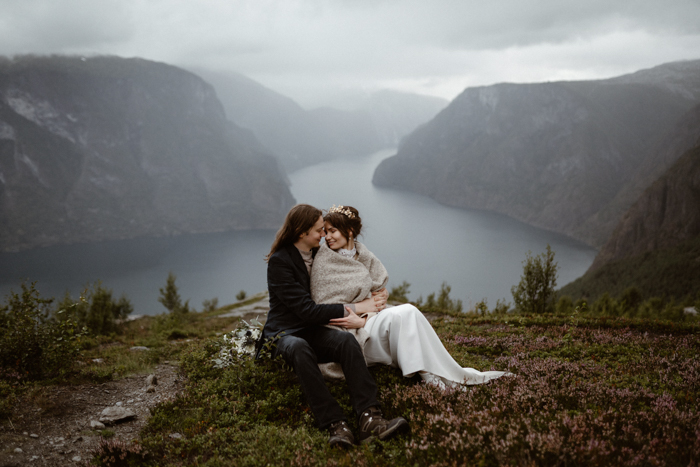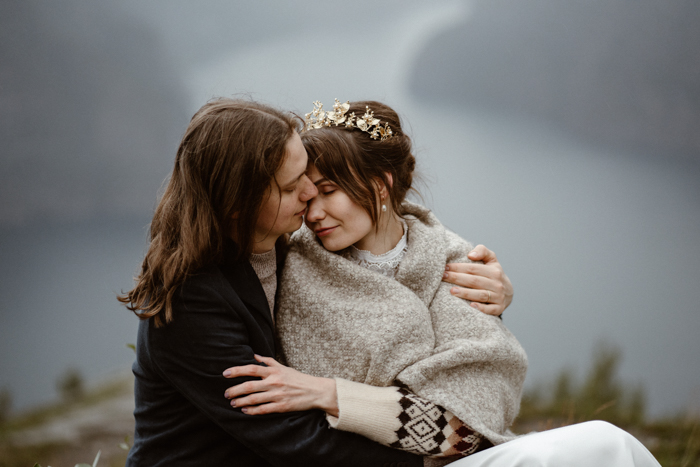 Congratulations to Anastasija and Dmitri on their fairytale Norway elopement and big thanks to photographer Ingvild Kolnes for capturing these images that are sure to inspire adventurous couples looking to plan a dreamy, outdoorsy elopement. 
Weddings are getting smaller. Planning with purpose and intentionality has become a priority for many couples. If you're feeling inspired to trade your large wedding for an intimate elopement-styled ceremony, you won't want to miss this guide to trimming your guest list. 
The post Fairy Tale Norway Elopement Despite A Pandemic appeared first on .