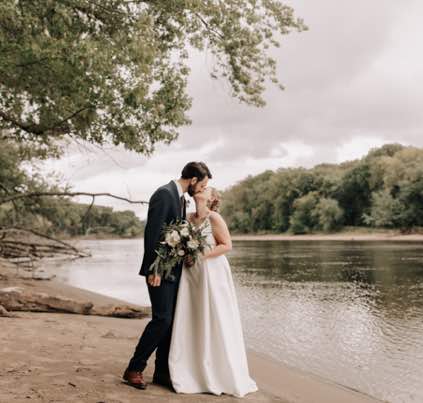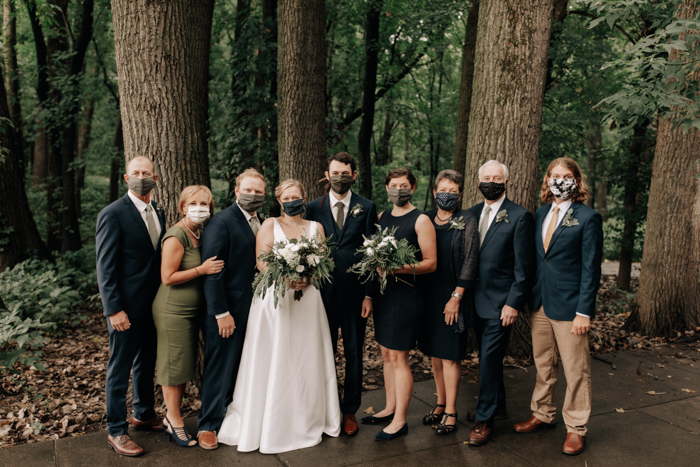 Luscious greenery, DIY bouquets and boutonnieres, and a quaint backyard reception—we can't think of a better COVID-conscious wedding than Stephanie and Stephen's. Although it wasn't their first choice of venue, this smaller celebration proved that shifting your original plans can be done beautifully. And with a backyard as luscious as this one, we don't blame them for opting for this venue. 
Not only were they utilizing an incredible venue, but this DIY couple literally made their own wedding dreams come true. From creating individual charcuterie boards to having a custom beer brewed, every detail of this wedding was unique and thoughtful. Stephen and Stephanie truly made their wedding day their own and had fun along the way. Thankfully, J.Olson Weddings captured every laugh and every detail of this COVID-conscious wedding. Get ready to see nature working its magic and get your Pinterest ready.
The Couple:
Stephanie and Stephen
The Wedding:
Saint Paul, Minnesota, USA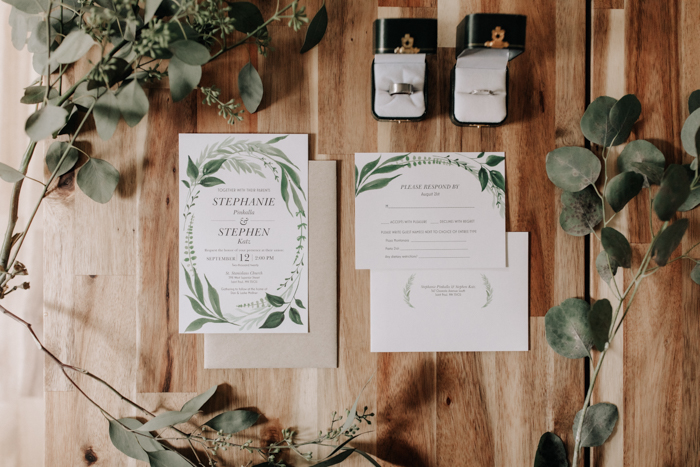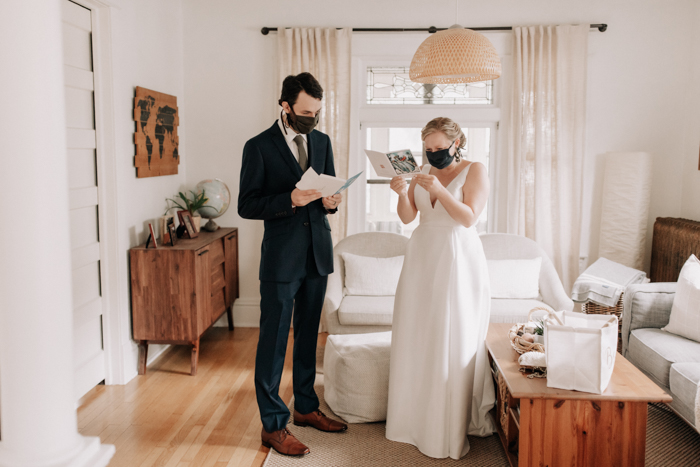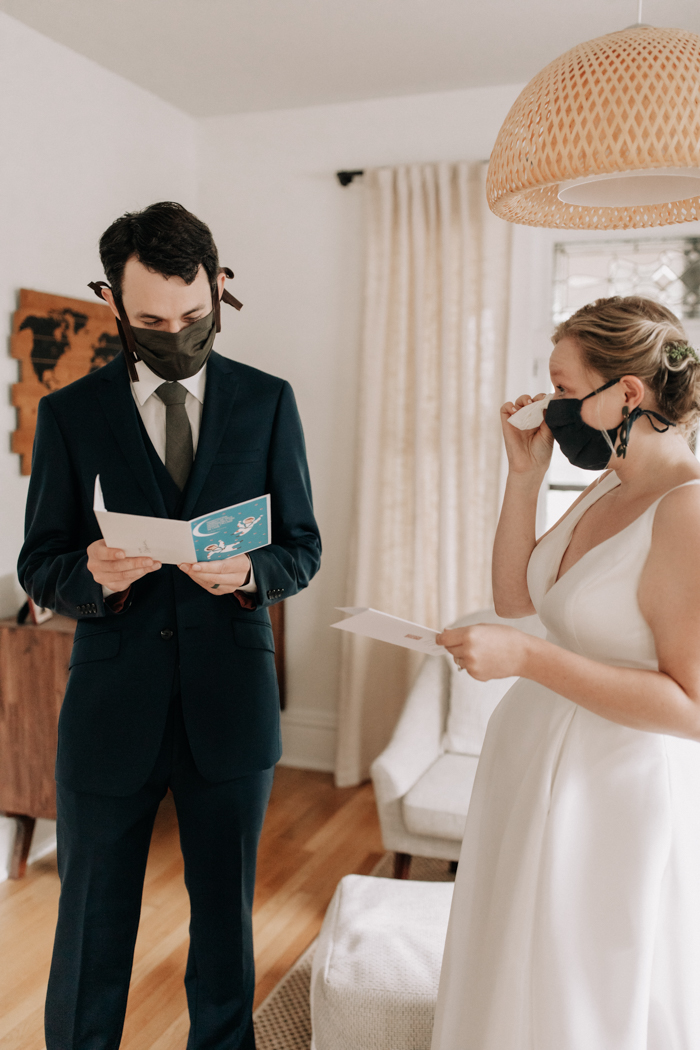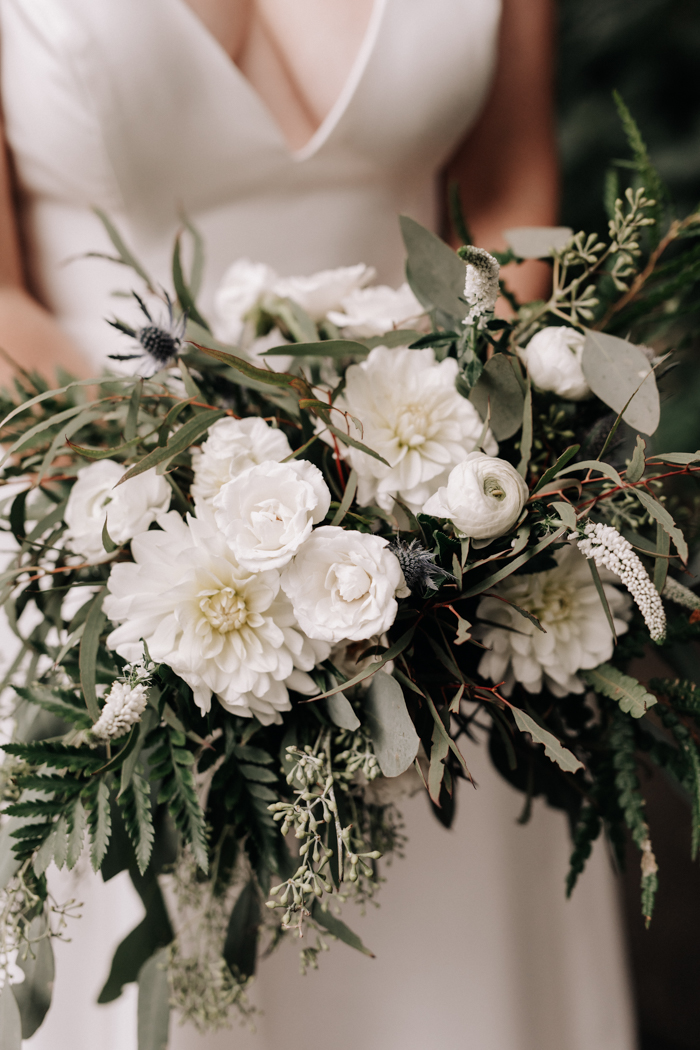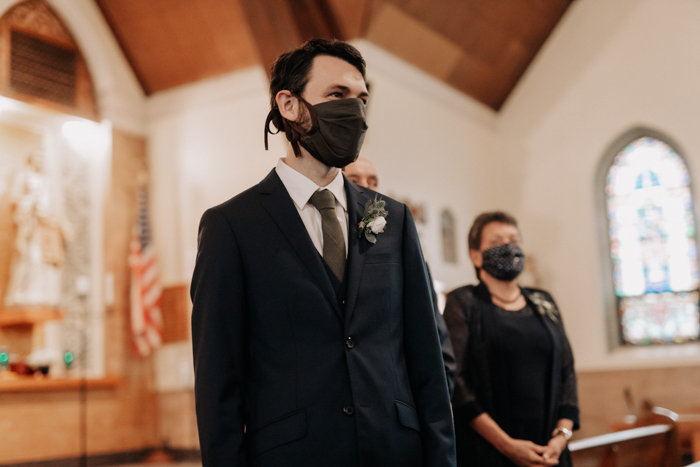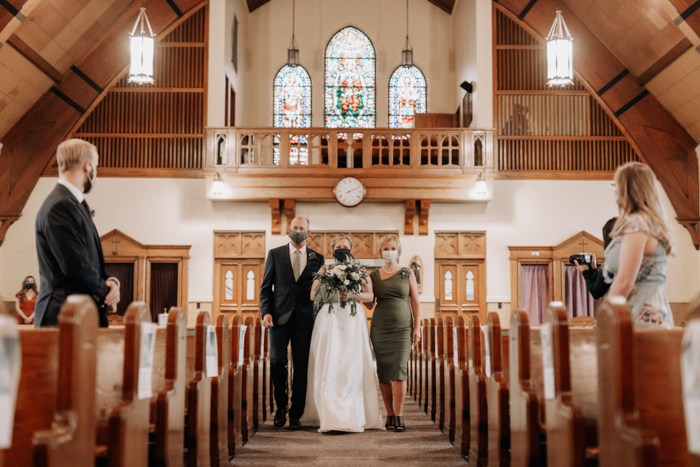 Have Fun And Savor Important Details
You can have fun no matter where you are if you're with your person! We feared the pandemic conditions would make our wedding less special and less fun, so we spent a lot of time on a few key details that were really important to both of us. We really wanted to have some of our best people around us, take photos by the Mississippi River, and have really great food for our guests. It made it easy to let go of the big wild ideas that weren't as important, and we were able to have fun and savor those most important details.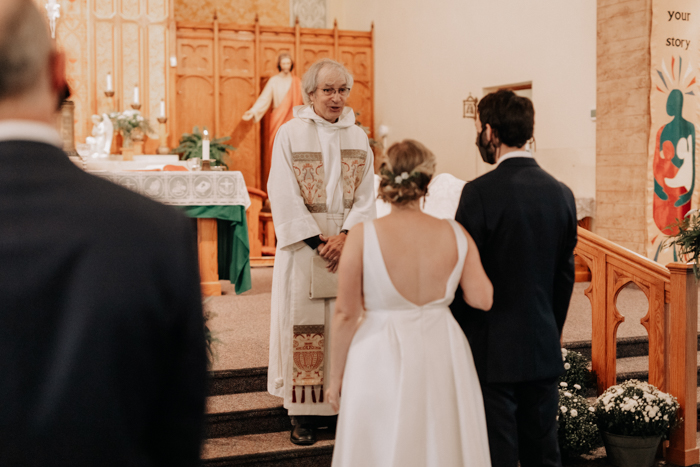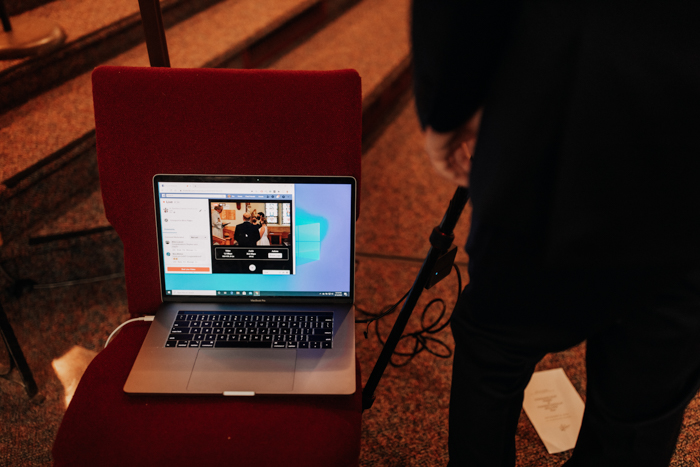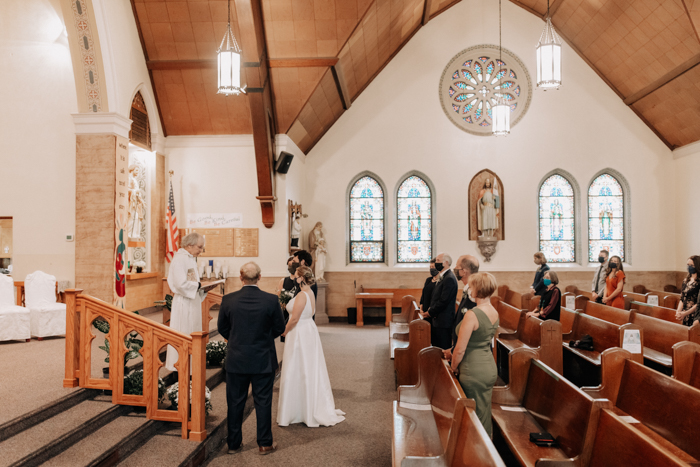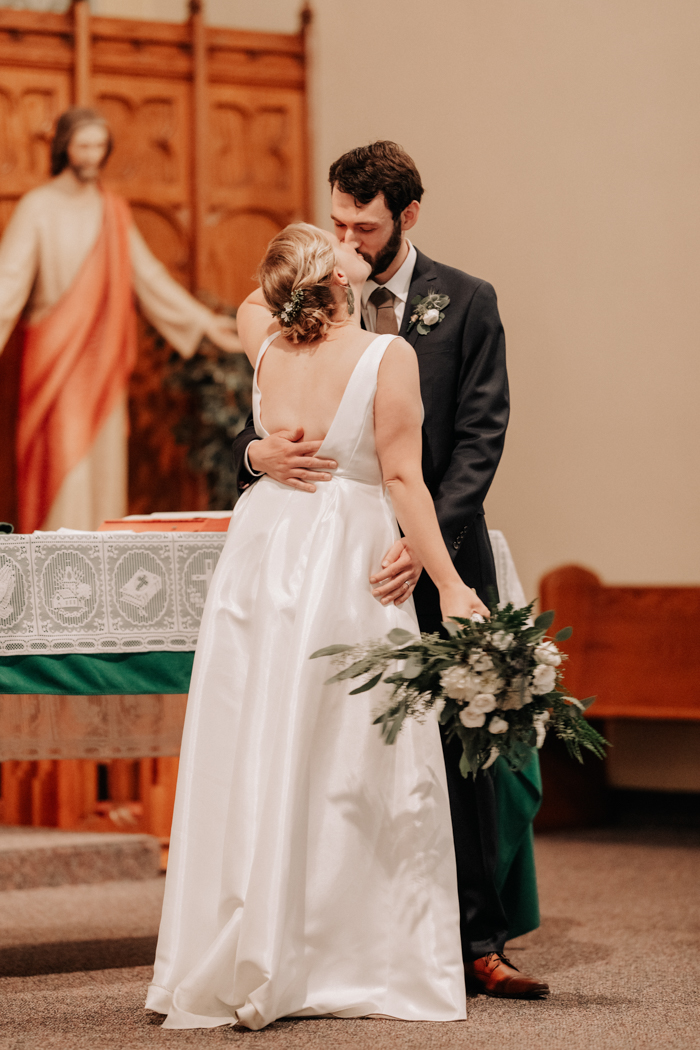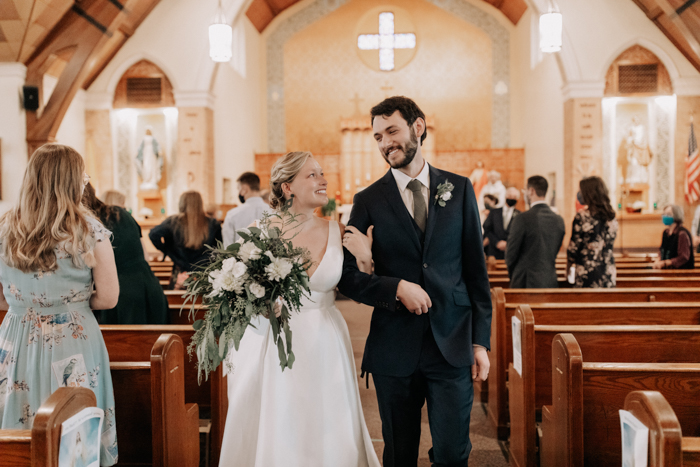 Choosing A COVID-Conscious Wedding
Pre-pandemic, we'd picked a nearby wooded park with a lodge that had a great way of showcasing nature with some hiking trails and a small lake nearby. When we shelved our 'big party' and our venue along with it, some generous family members who live down the street from us offered up their backyard, and it seemed perfect! They have a gorgeous flower and vegetable garden, which provided a comfortable and COVID-safe way to still enjoy a little nature in our day without the stress of navigating the logistics of a typical venue. The proximity to our homemade it really easy to shuffle décor and food back and forth as well! And of course, living in Minnesota, the weather is not always cooperative, and we were lucky to have the foresight to rent a tent so we could escape the rain while enjoying our garden party celebration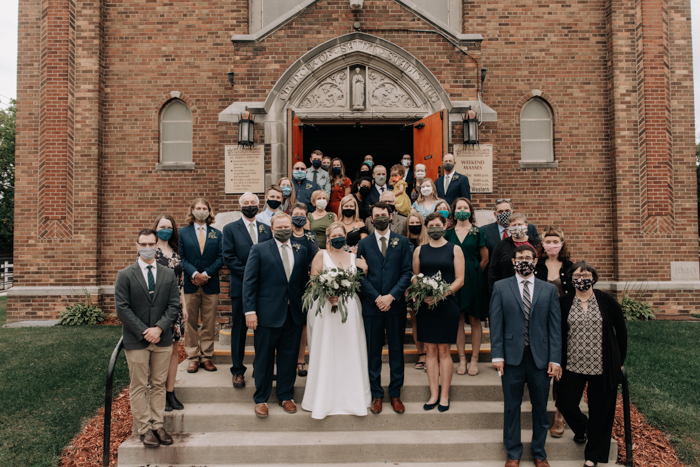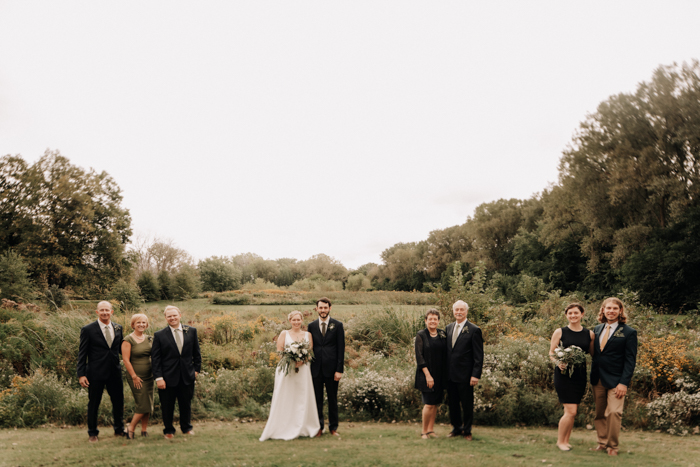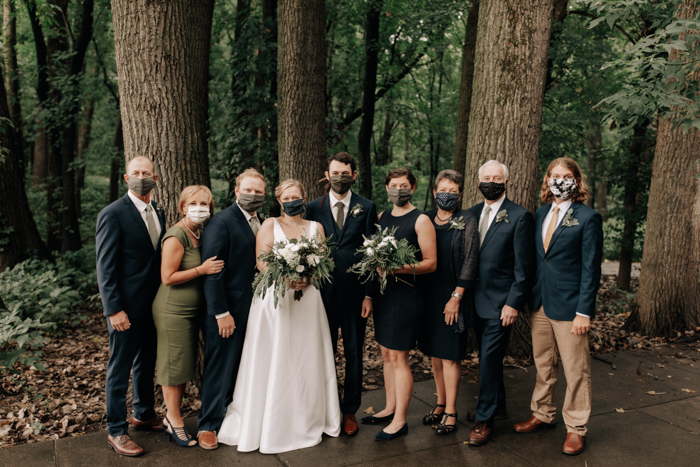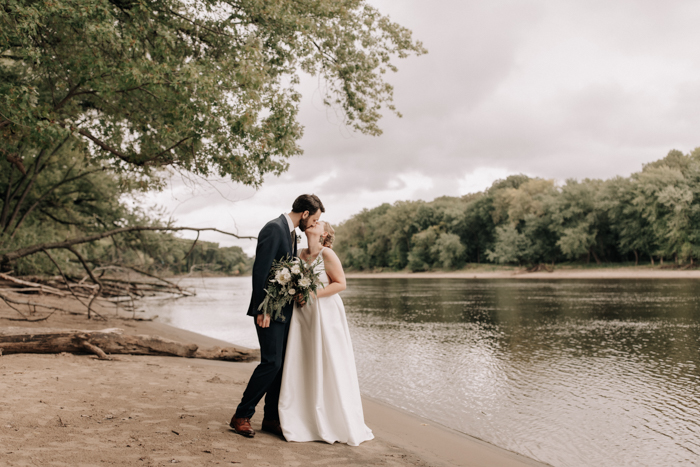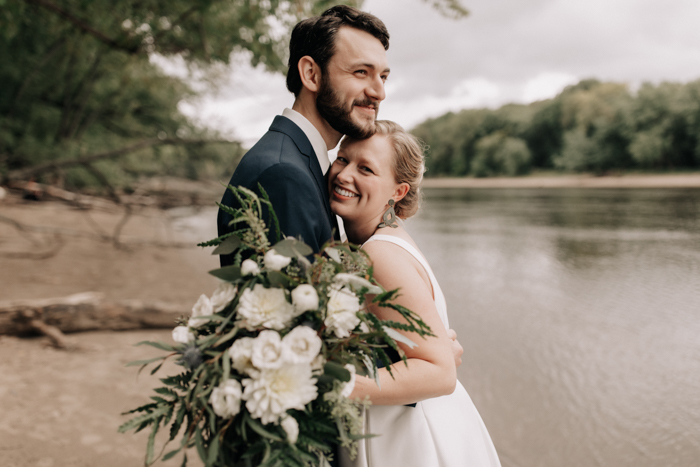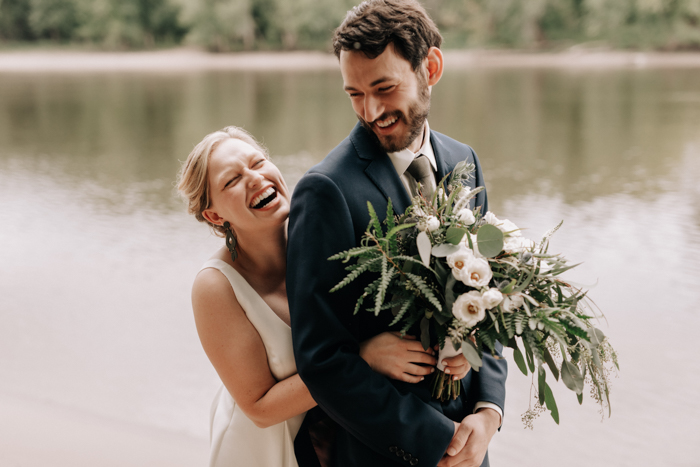 Pre-Toast Mad-Libs 
A friend gave us a goofy idea to have wedding mad-lib letters to the couple for guests to fill out since social distancing was bumming us out. We were skeptical, but went with it, and made a copy for each guest and invited them to read their mad-libs aloud before official toasts. We were in stitches laughing at the silly things our family and friends came up with, and it warmed up the crowd for the best lady and dude of honor speeches from our siblings.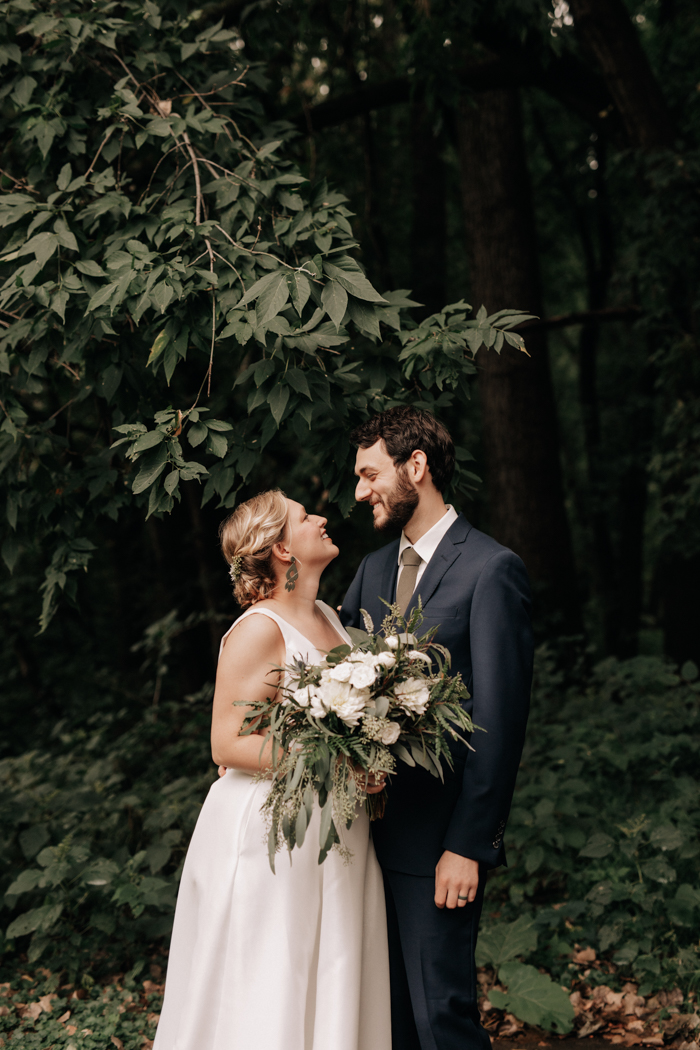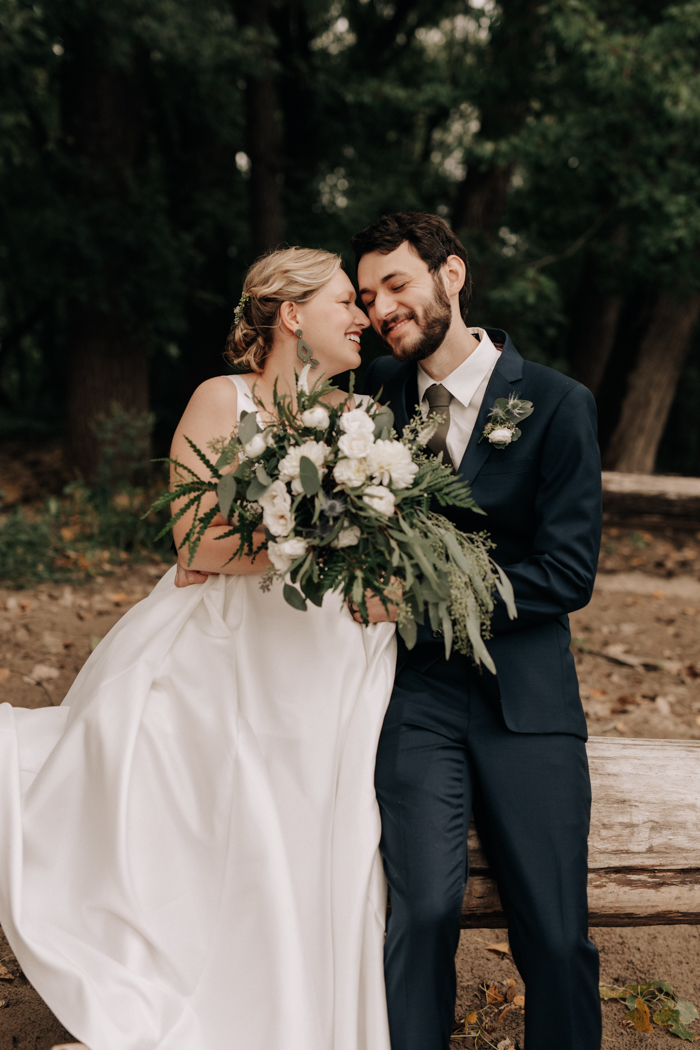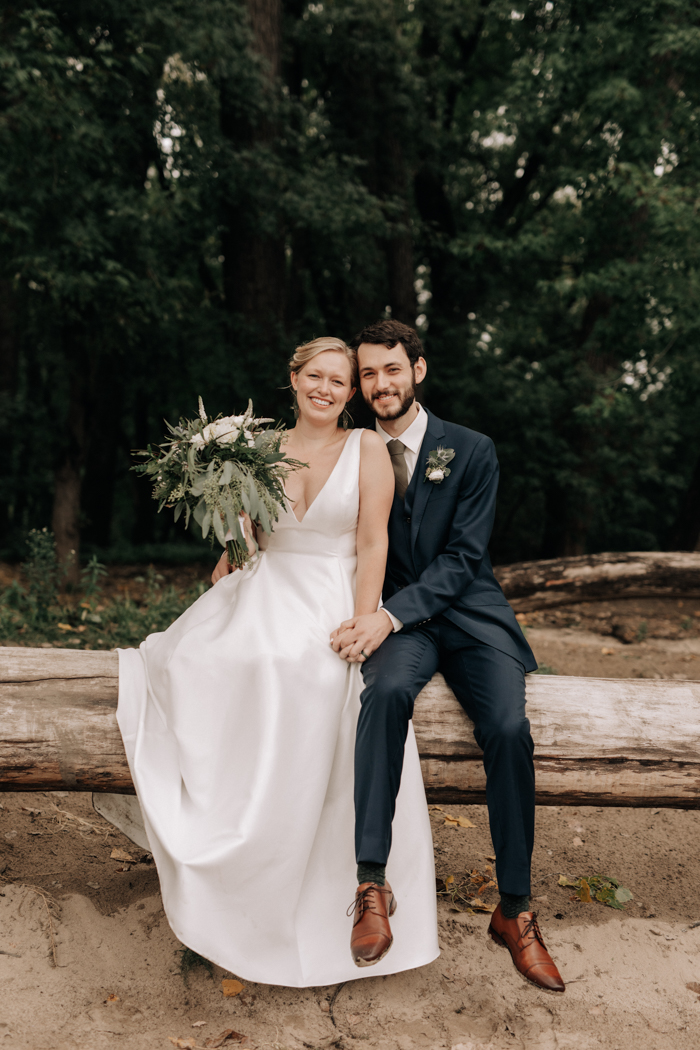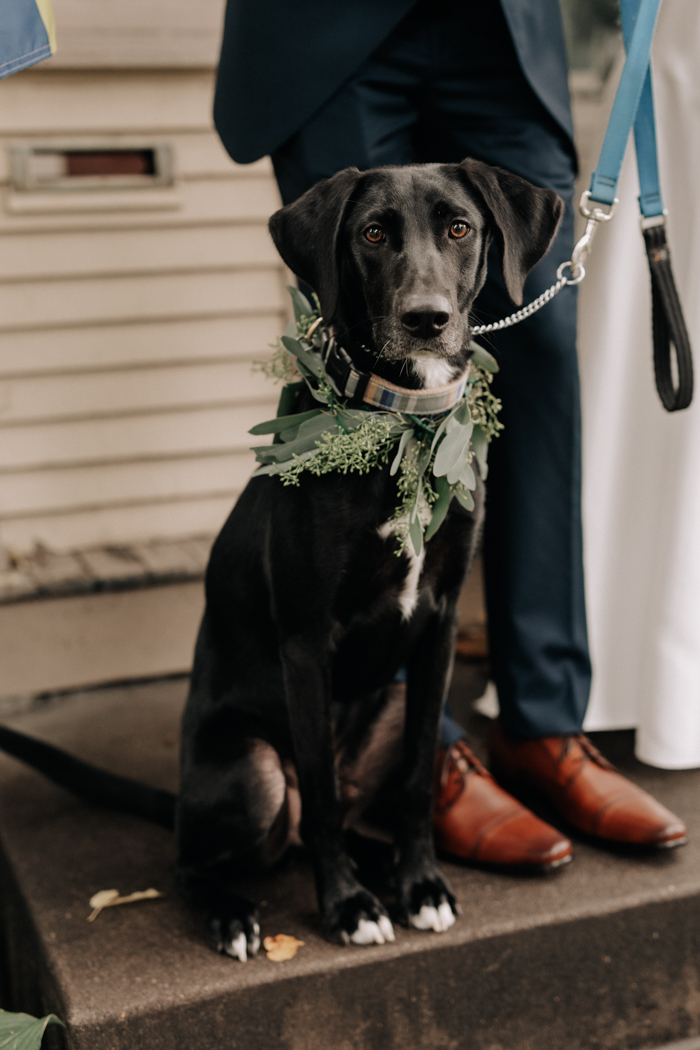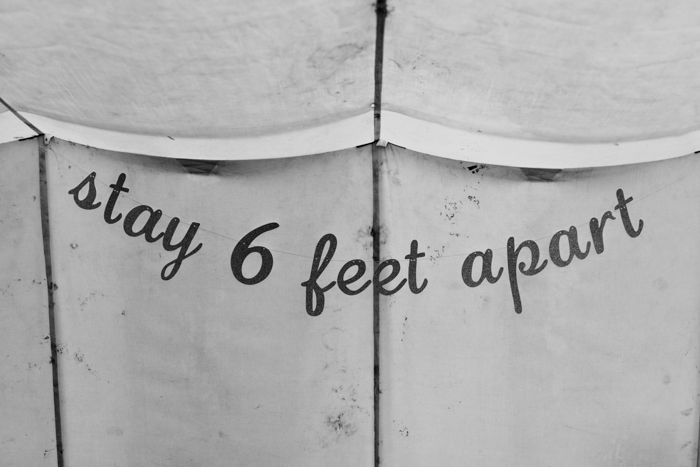 DIY Florals And Charcuterie Boards
There were a lot of DIYs that made our wedding magical—honestly, they were some of the best parts! We selected our own flowers from a floral market and picked some wild sweet fern to hand-tie our own bouquets and boutonnieres, in addition to table arrangements.  We found a great Esty shop—Leaf Décor—that makes forest-themed art that we used for table escort cards along with some leaf clippings from local trees that Stephen's dad snipped the day before our wedding. Plus, we asked around for family members to collect enough wooden cutting boards to make individual charcuterie boards, which were assembled with top-notch wild venison salami.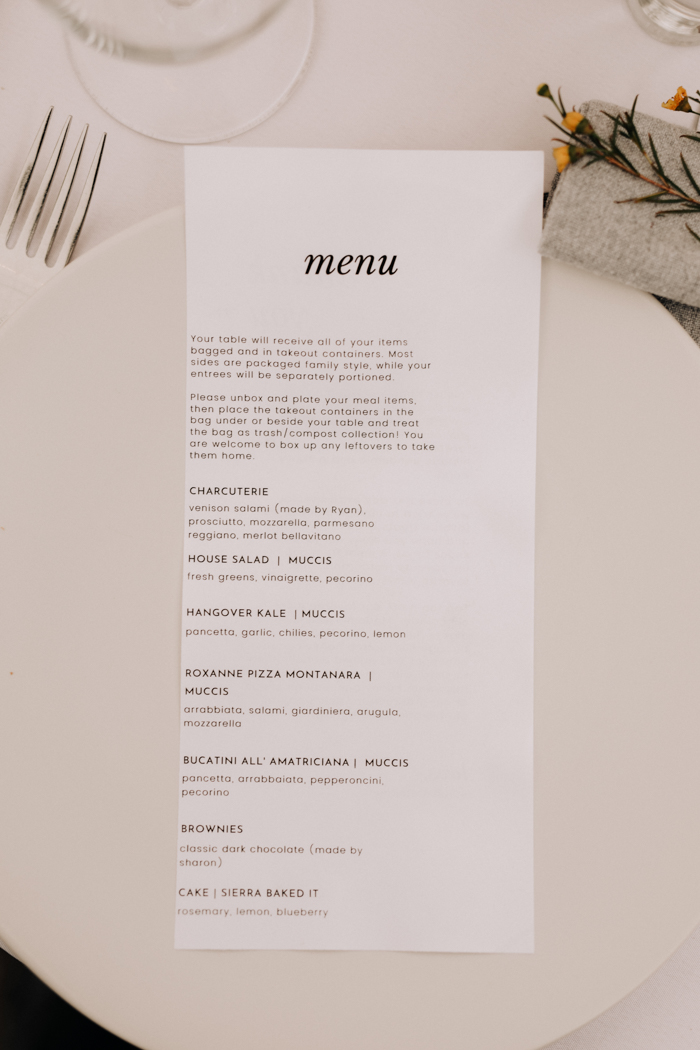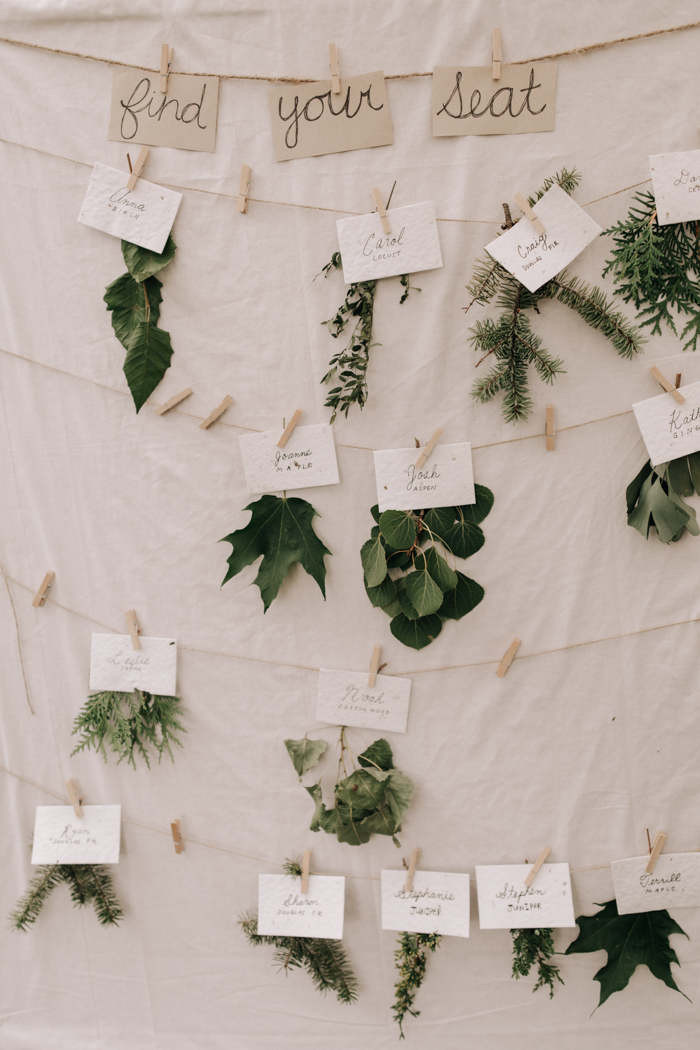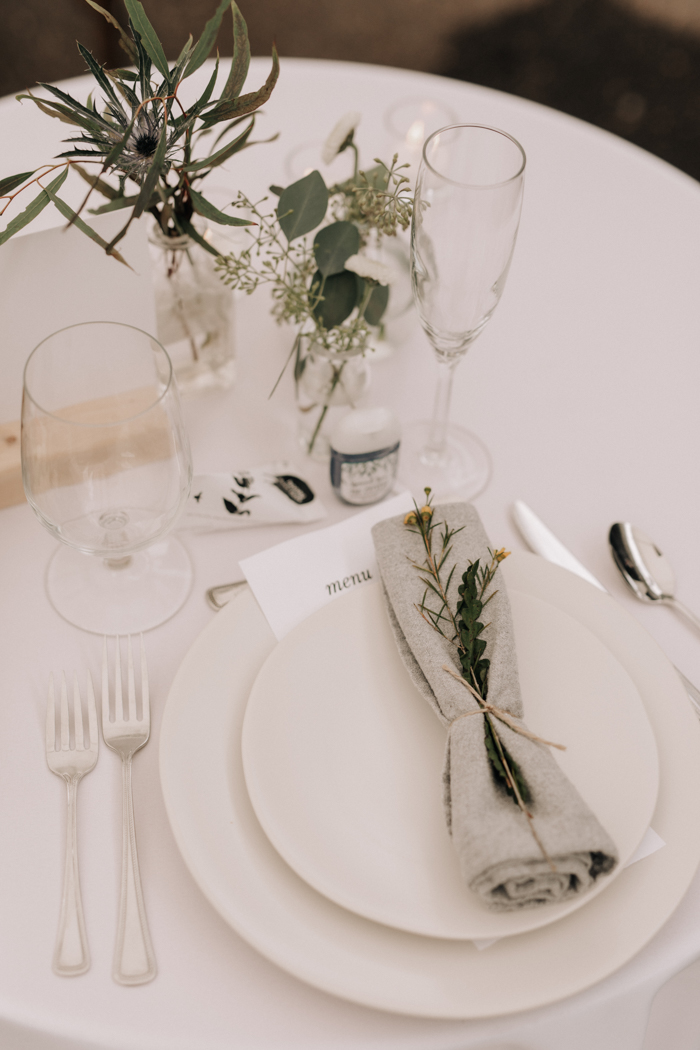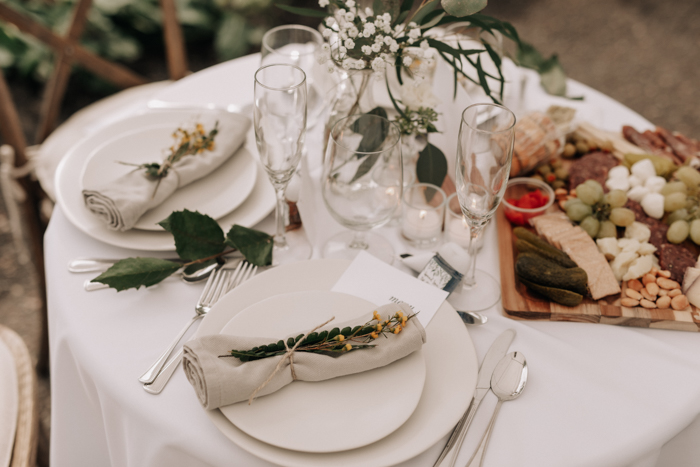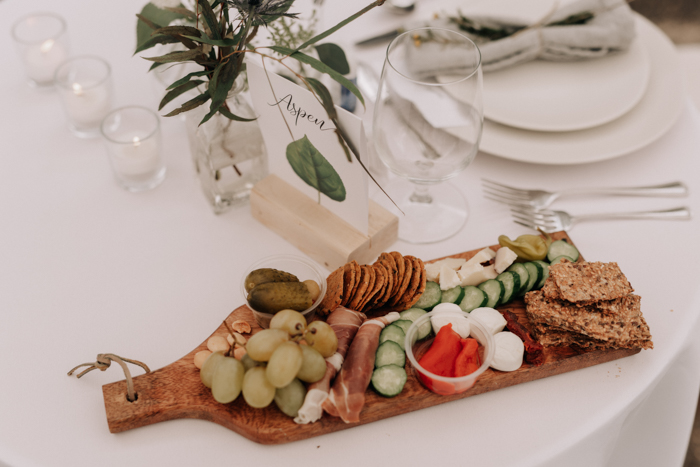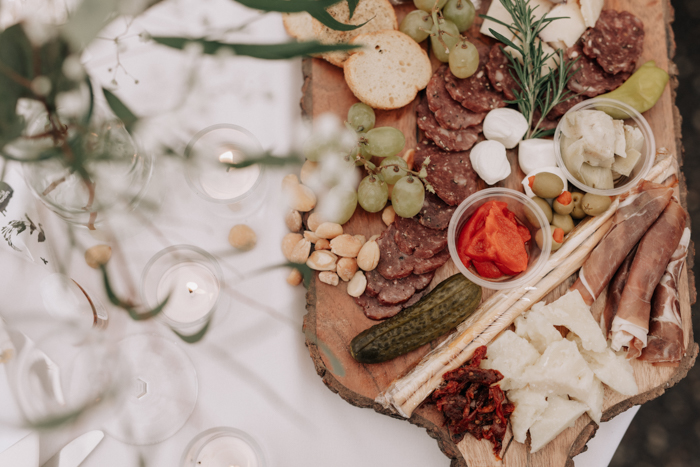 Handmade Cakes And Custom Brews
A close friend bakes cakes on the side. So, we asked her to create a custom wedding cake with our favorite flavors—lemon, blueberry, and rosemary. It was gorgeous and delicious. We also had a family member who brews beer make a custom brew for our wedding. It was a Maple Marzen called "The Perfect PH", which was made with maple syrup we harvested and produced on some family property.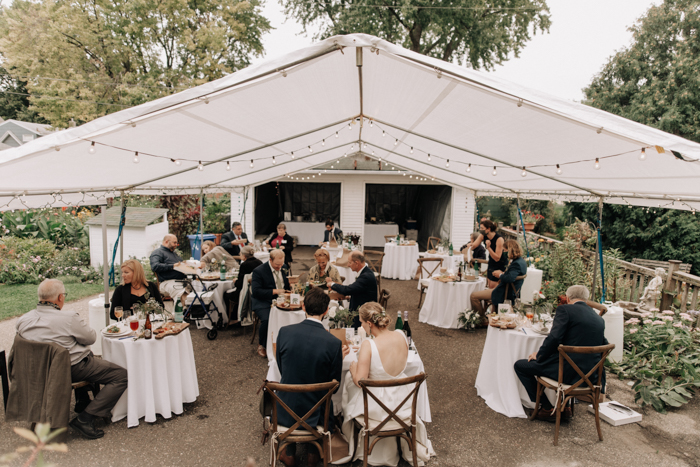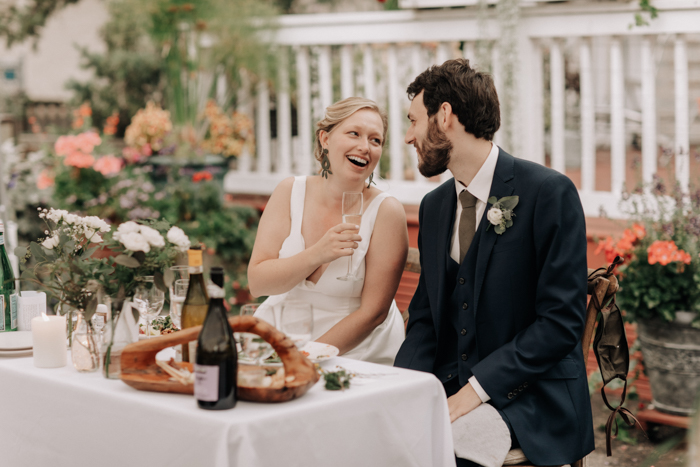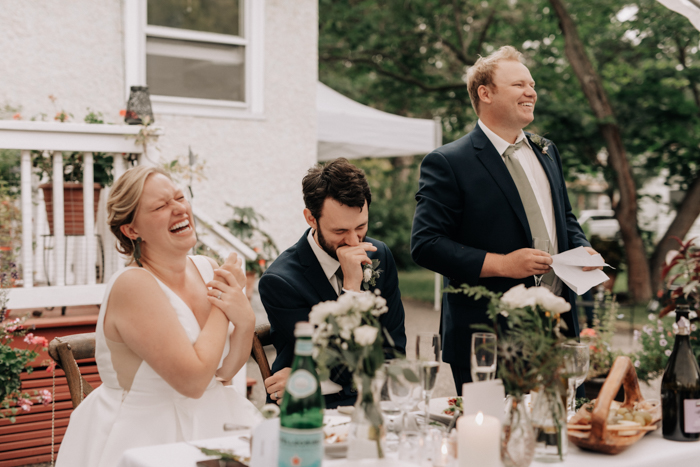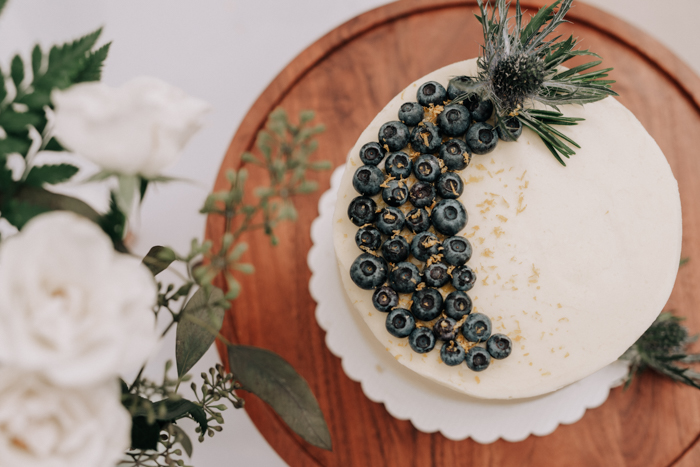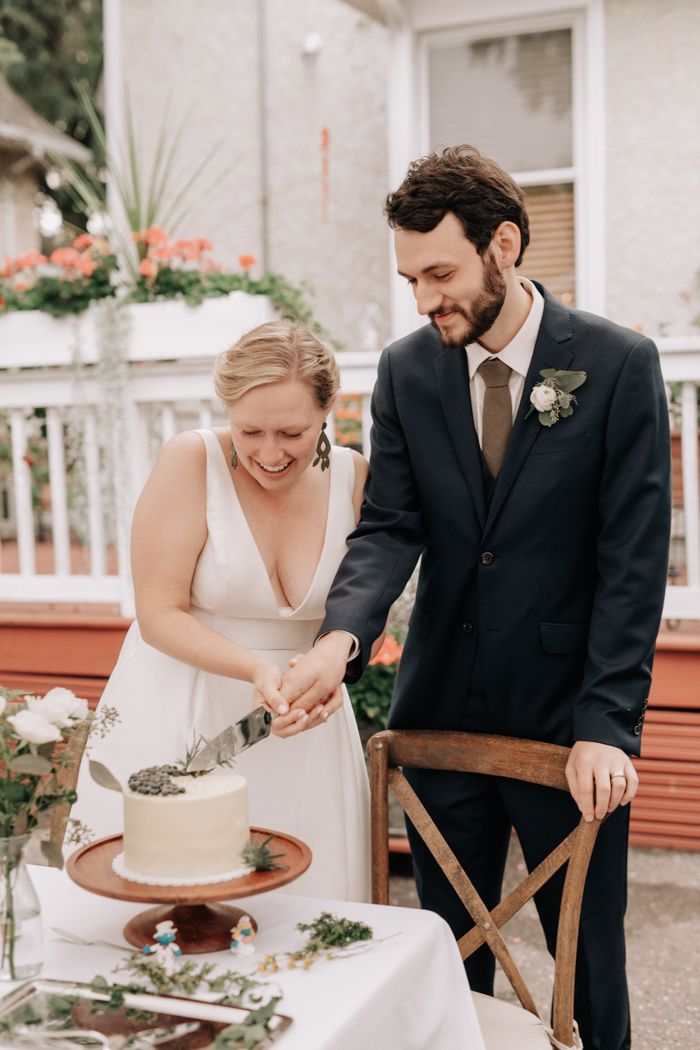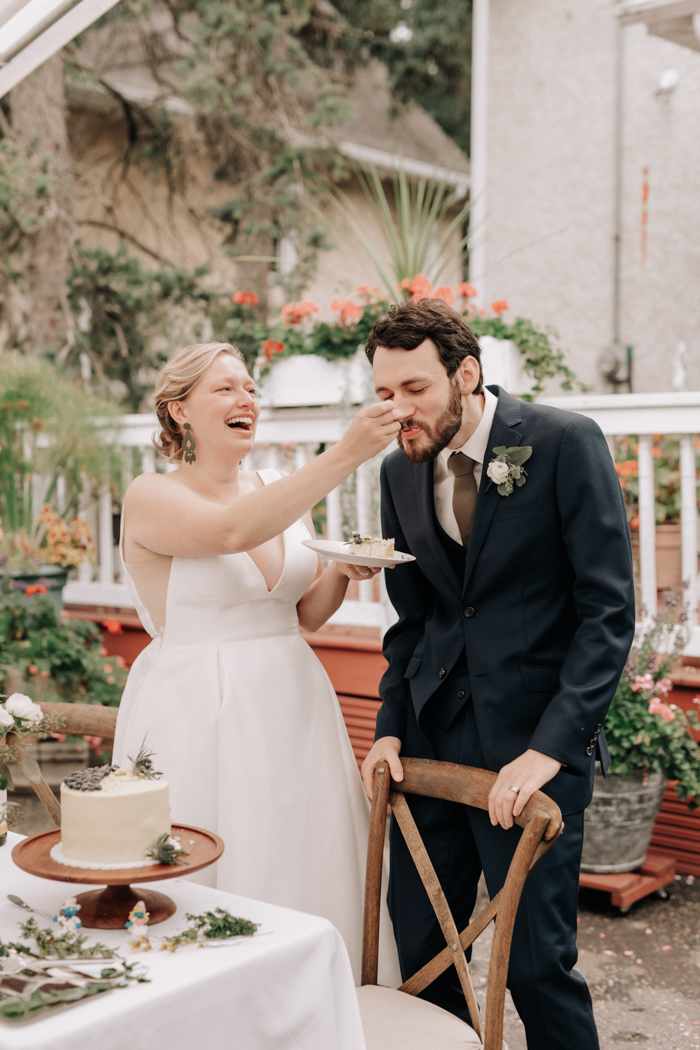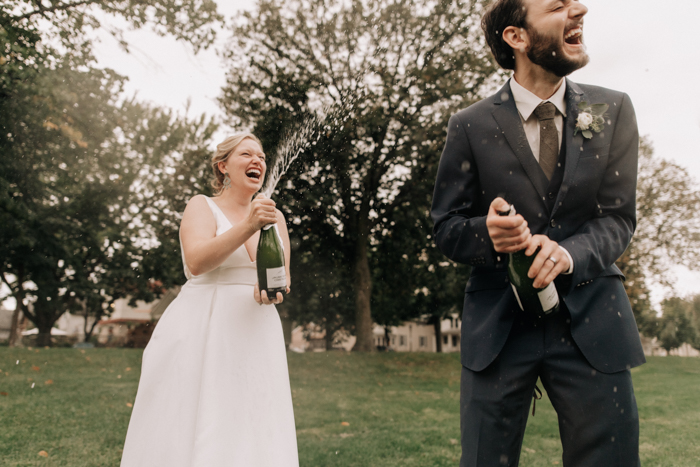 Congratulations to Stephanie and Stephen on their perfectly green COVID-conscious wedding. Major shoutout to J.Olson Weddings for capturing and sharing the excitement of this day with us. Loving the idea of a backyard wedding or reception? Check out our ultimate guide to planning a backyard wedding. 
The post COVID-Conscious Wedding With Greenery Everywhere appeared first on .