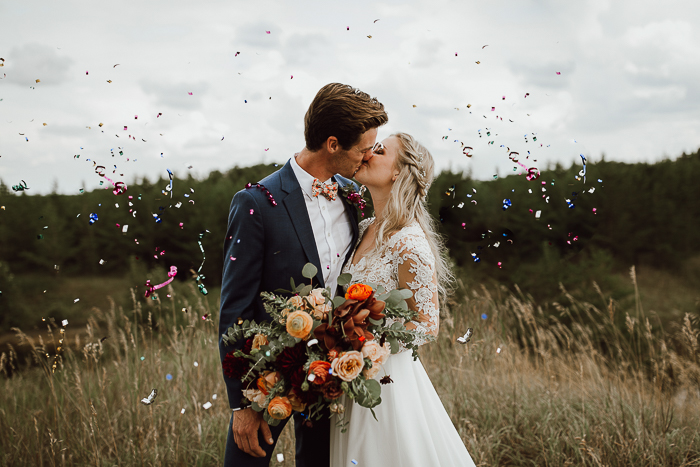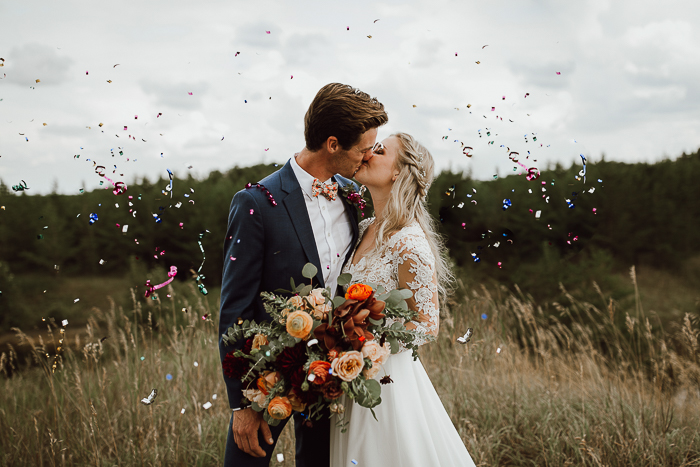 Now that fall is in full swing, we cannot get enough of cozy backyard weddings. So, when we saw Georgia and Daniel's fall backyard wedding in Manitoba, our hearts went pitter-patter with joy. After years of envisioning her special day in her family's forest, Georgia's dream came true.
With the help of coordinator Opal & Dot, the two held a rainy ceremony amongst the trees, followed by a reception full of DIY touches, dark autumnal colors, and bonfires. While the photos beautifully captured by Ariana Tennyson do plenty of talking, we love what Lauren Wiebe from Stone House Creative–the company who did the florals–added about the day!
Stonehouse Creative's Take On The Day
The location was a private forest owned by Georgia's family just outside of Steinbach. They have enjoyed this property for over twenty years and created many unforgettable memories there together. For over a decade, there was a particular row of trees that Georgia wanted to use to create a wedding aisle–and it happened! This was extremely special for Georgia and Dan, as they both love the outdoors and anything adventurous. 
Georgia and her grandfather were very close and worked together for a whole summer, preparing the forest for the wedding. They made trails, cut down trees, trimmed branches, and cleared areas. A week before the wedding, he passed away from lung cancer. This was disheartening, but Georgia and Dan were so incredibly glad that her grandfather had the chance to get to know the man she was marrying. They sure missed him at the wedding!  
The Couple:
Georgia and Daniel
The Wedding:
Steinbach, Manitoba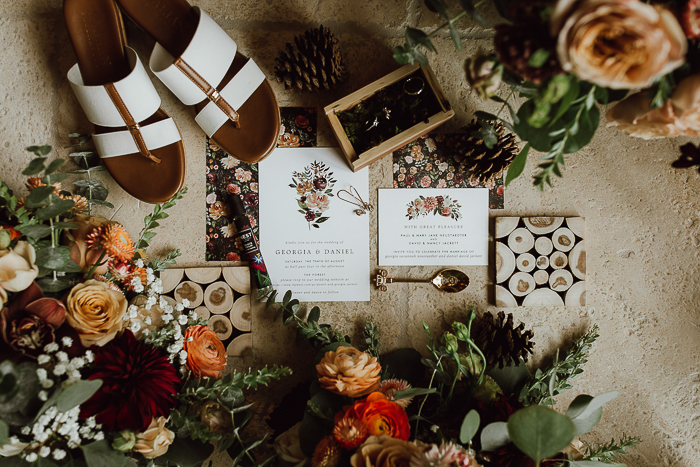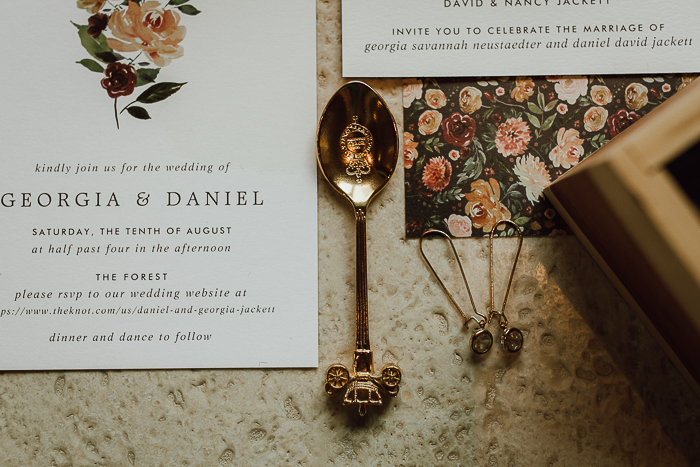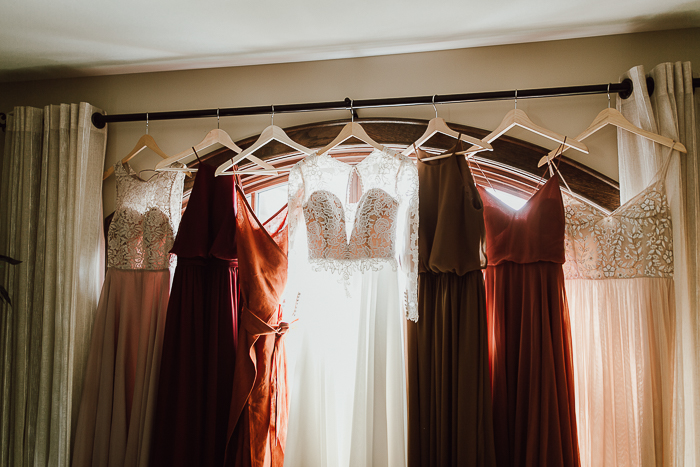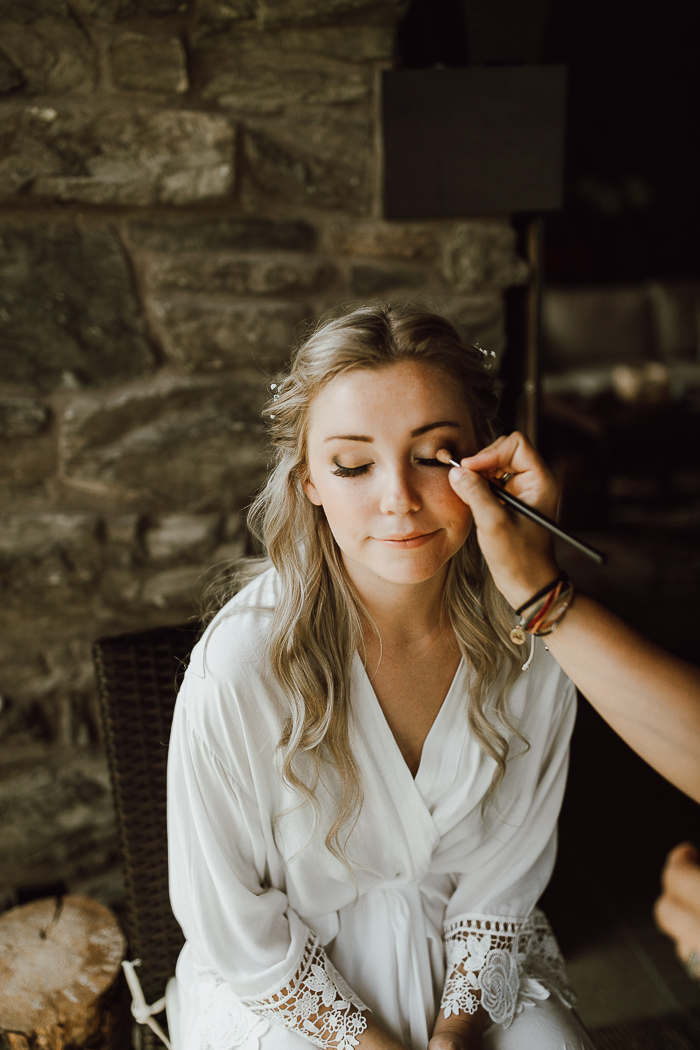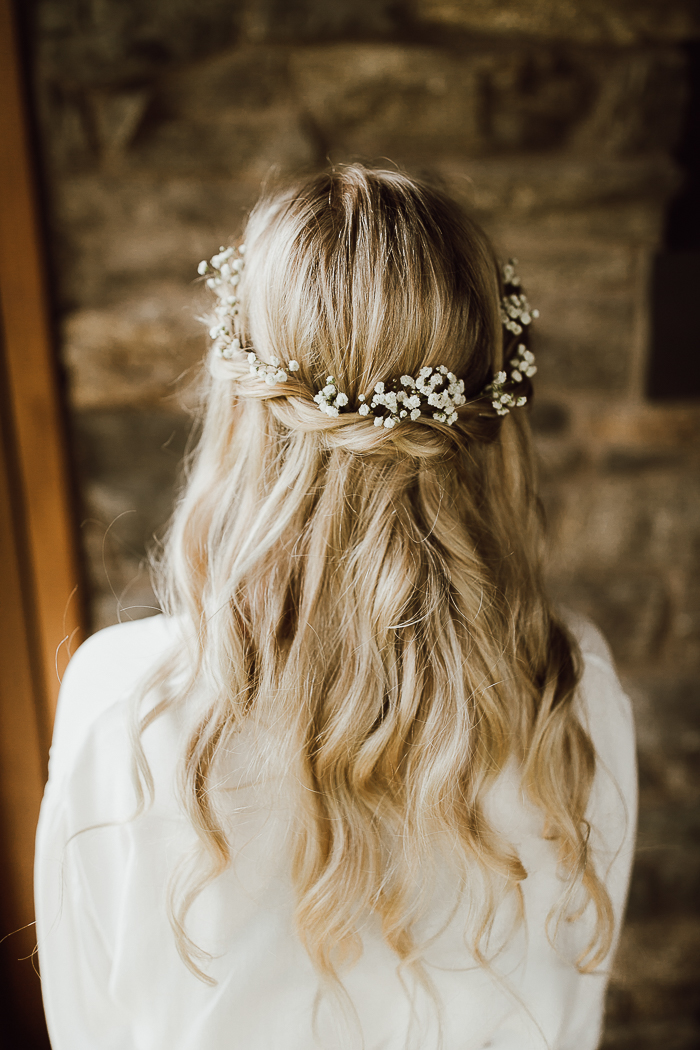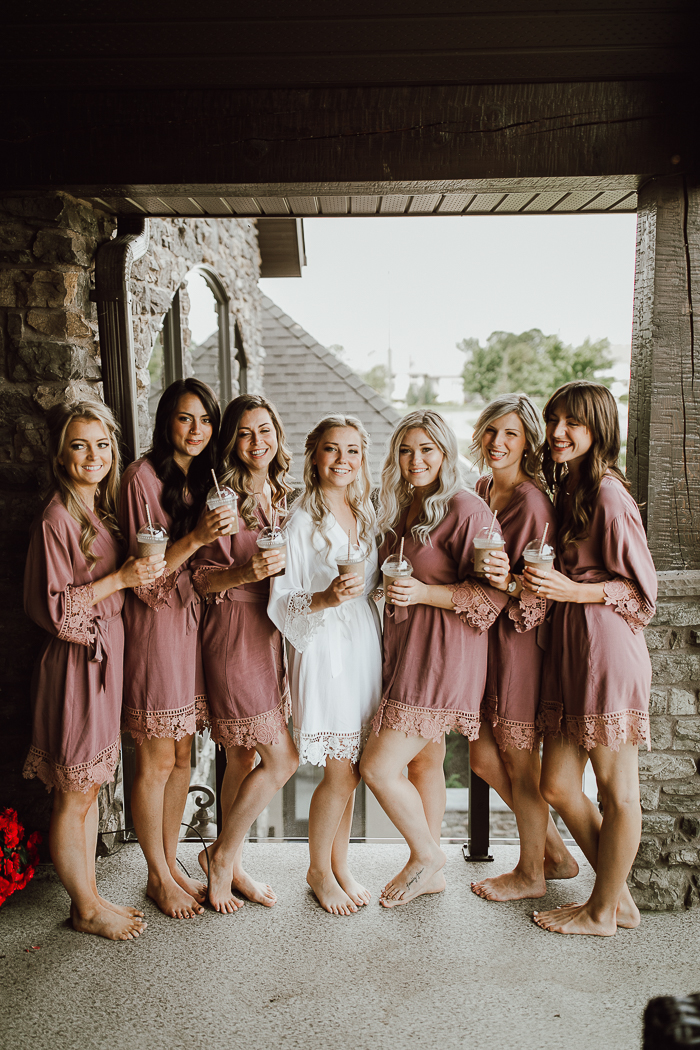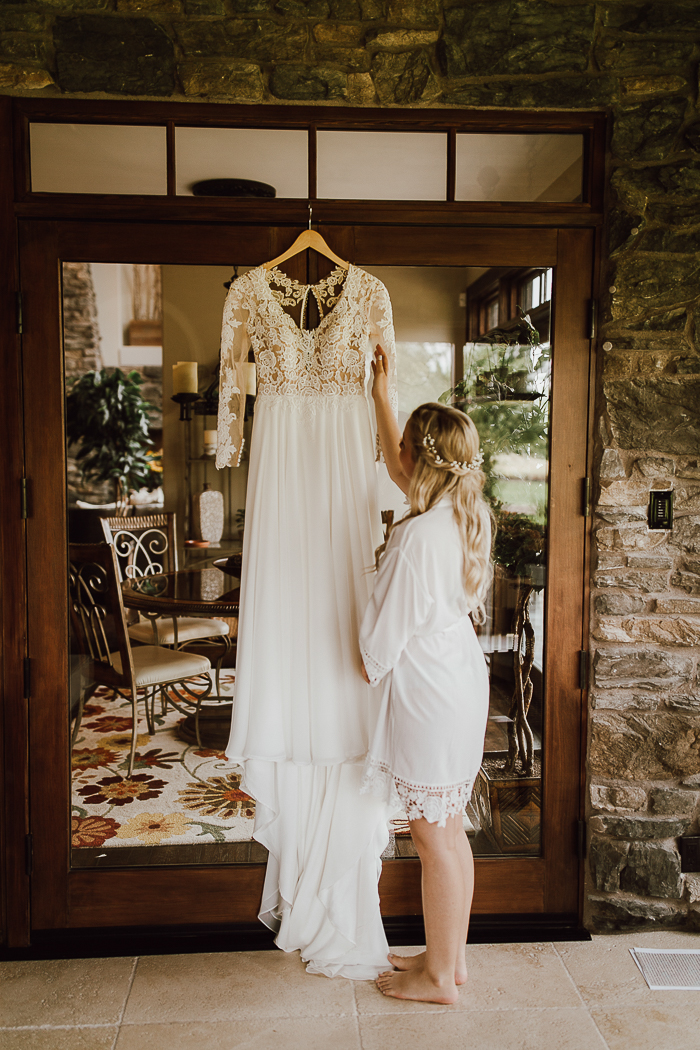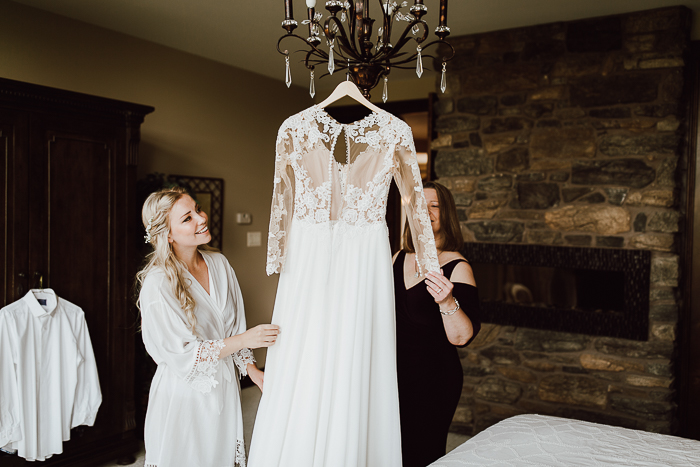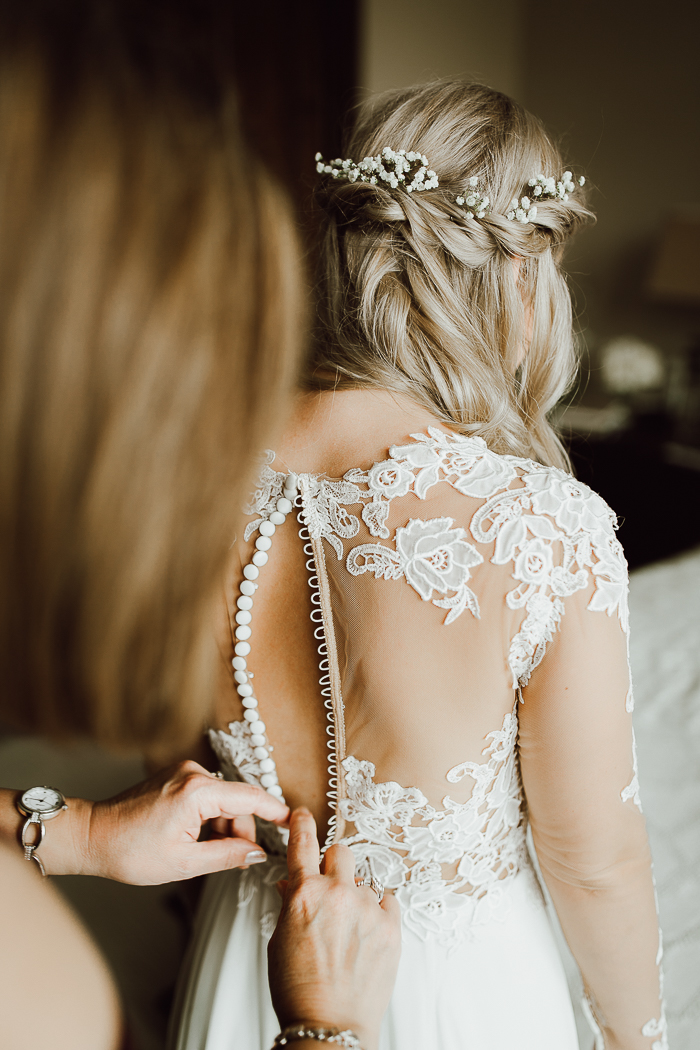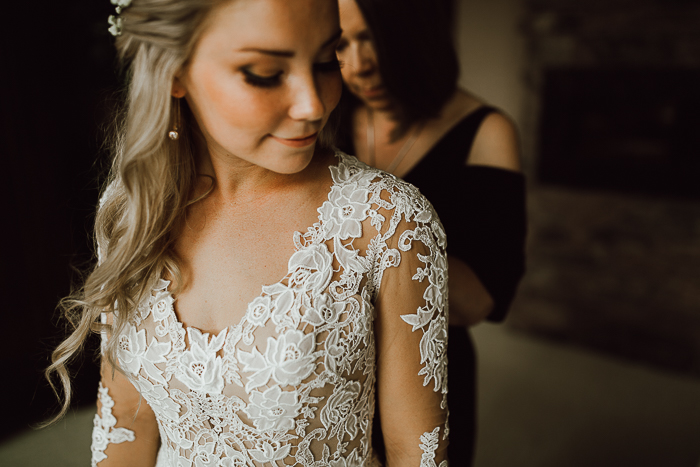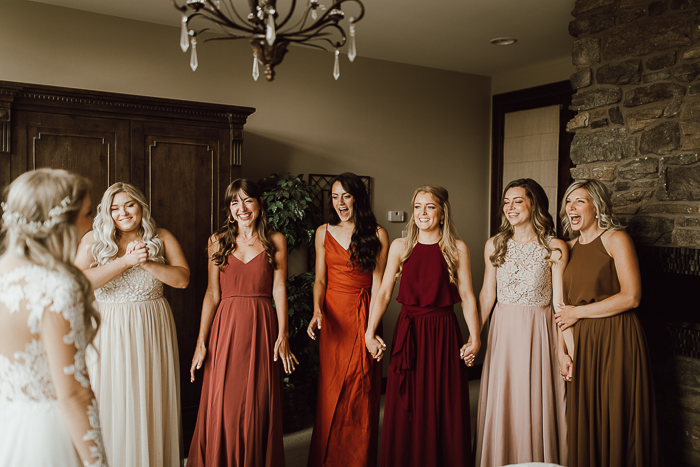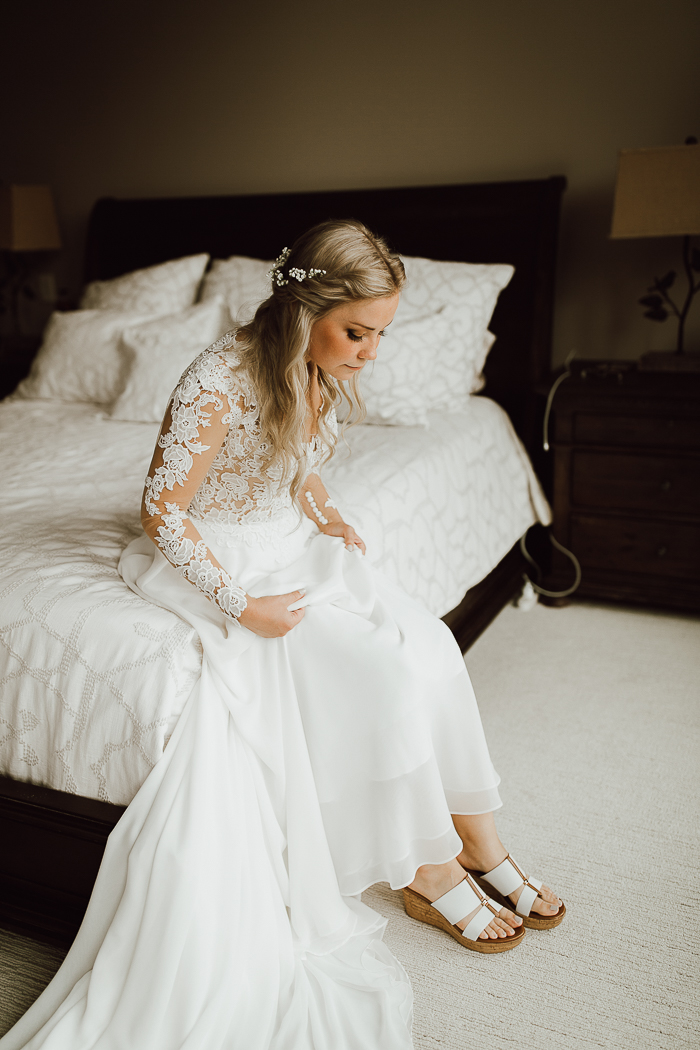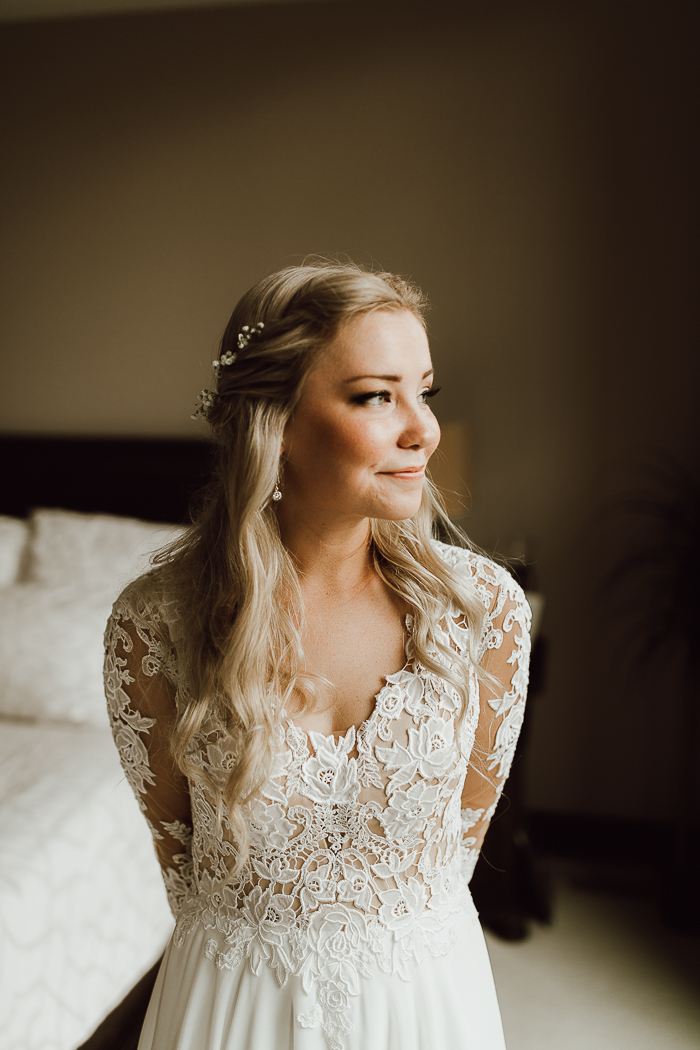 Why A Fall Backyard Wedding
Since I was a young girl, I dreamed of walking down a wedding aisle created by a beautiful row of trees in the middle of our family forest. We both love the outdoors, and it was incredibly meaningful for us to get married outside, even if there were moments of rain.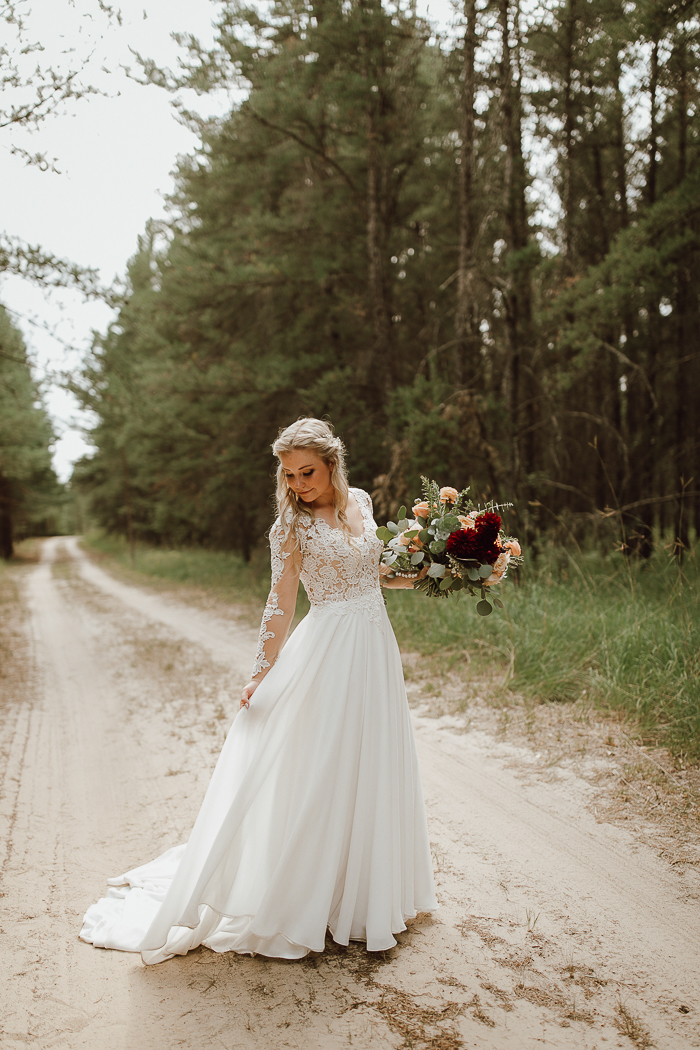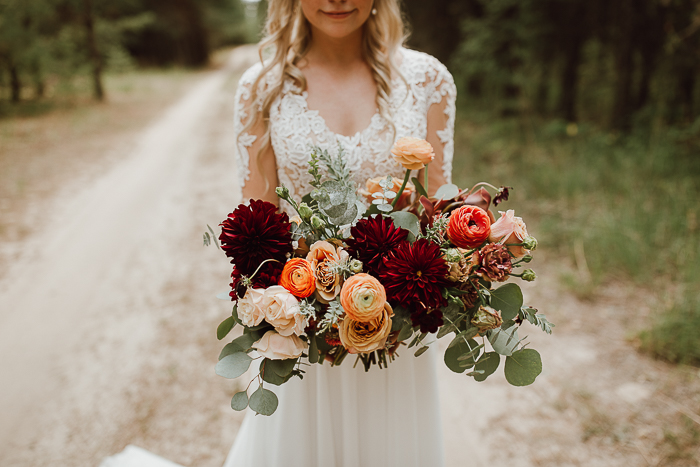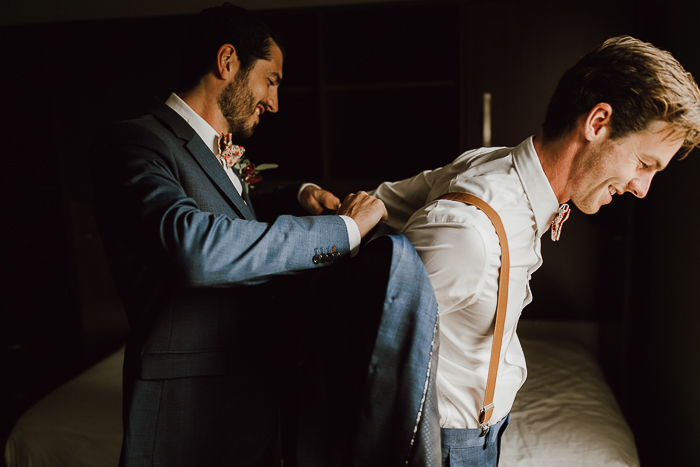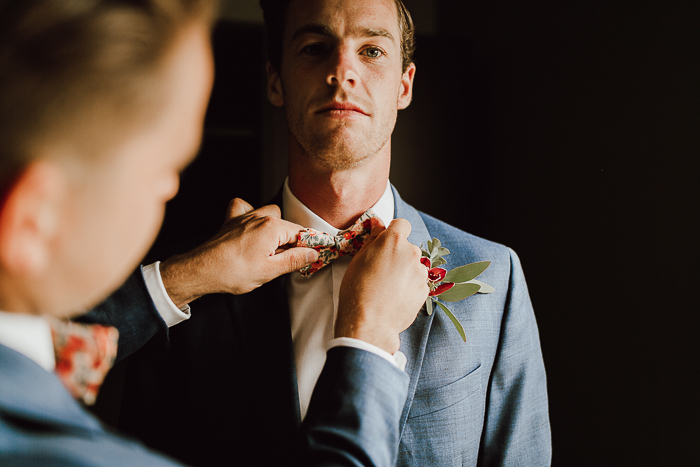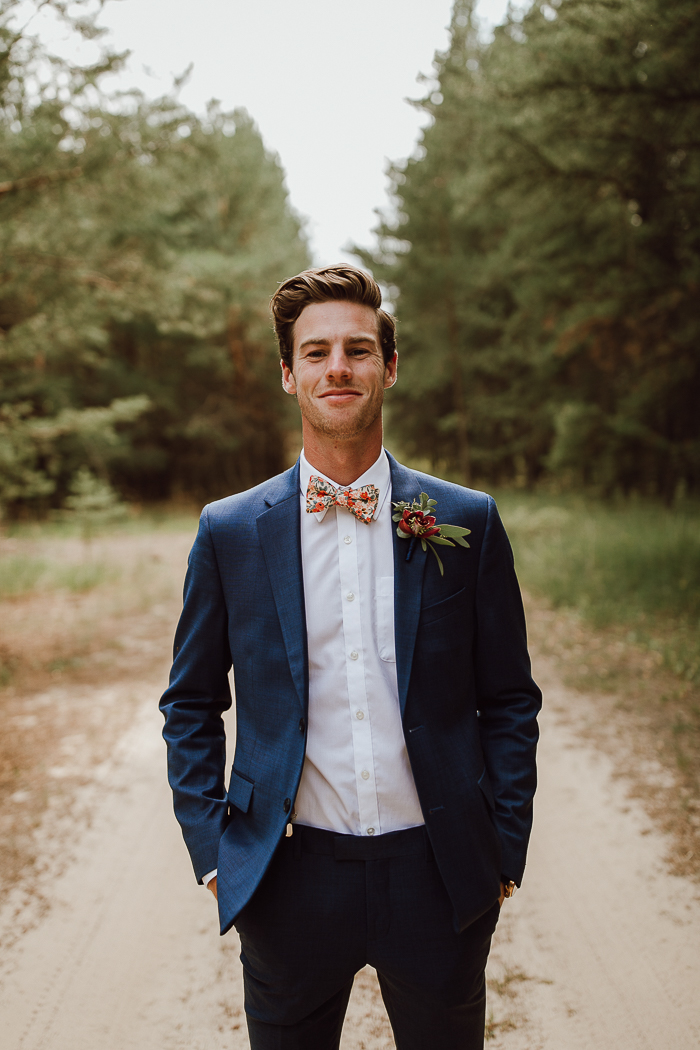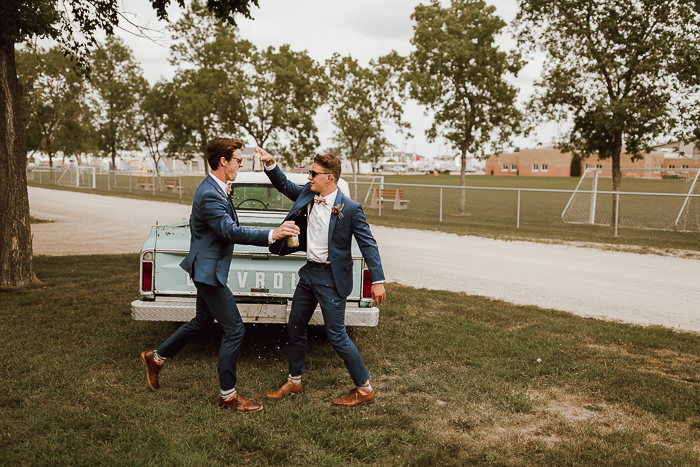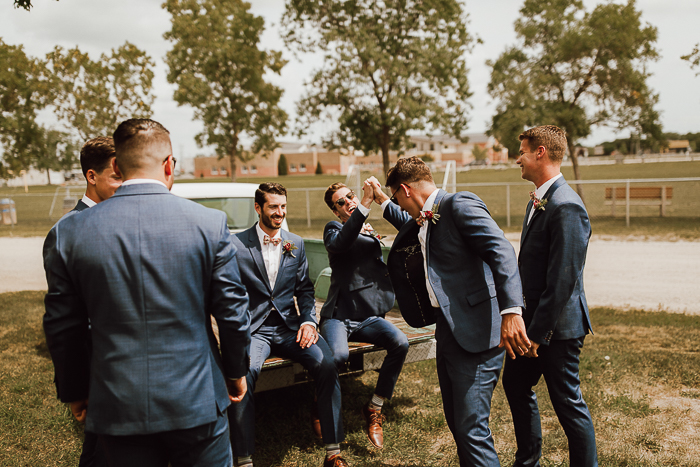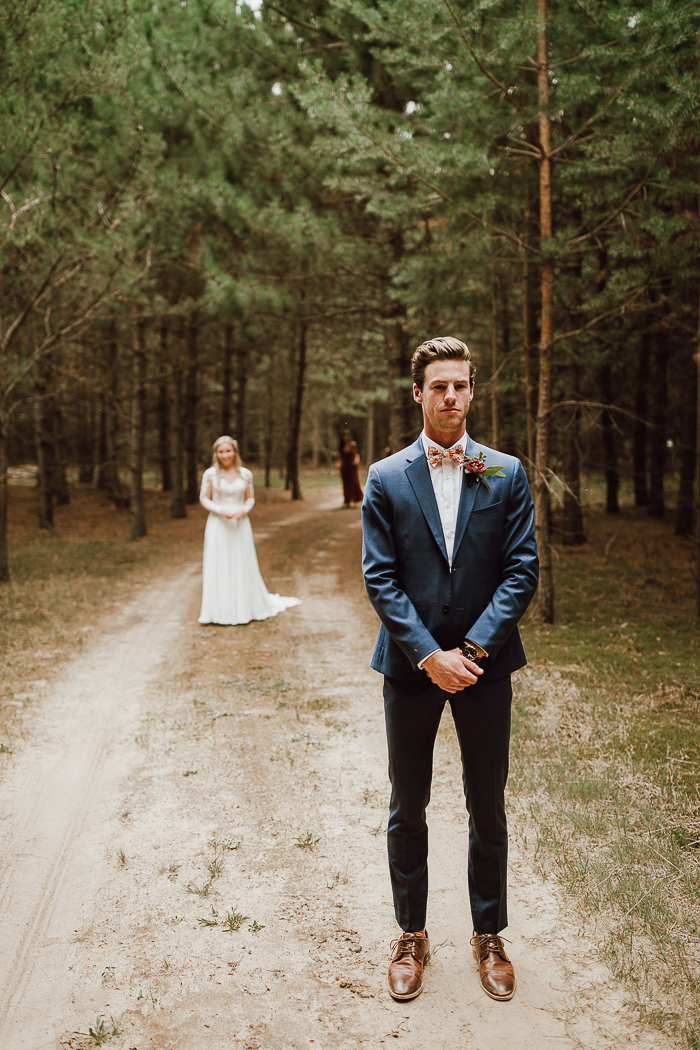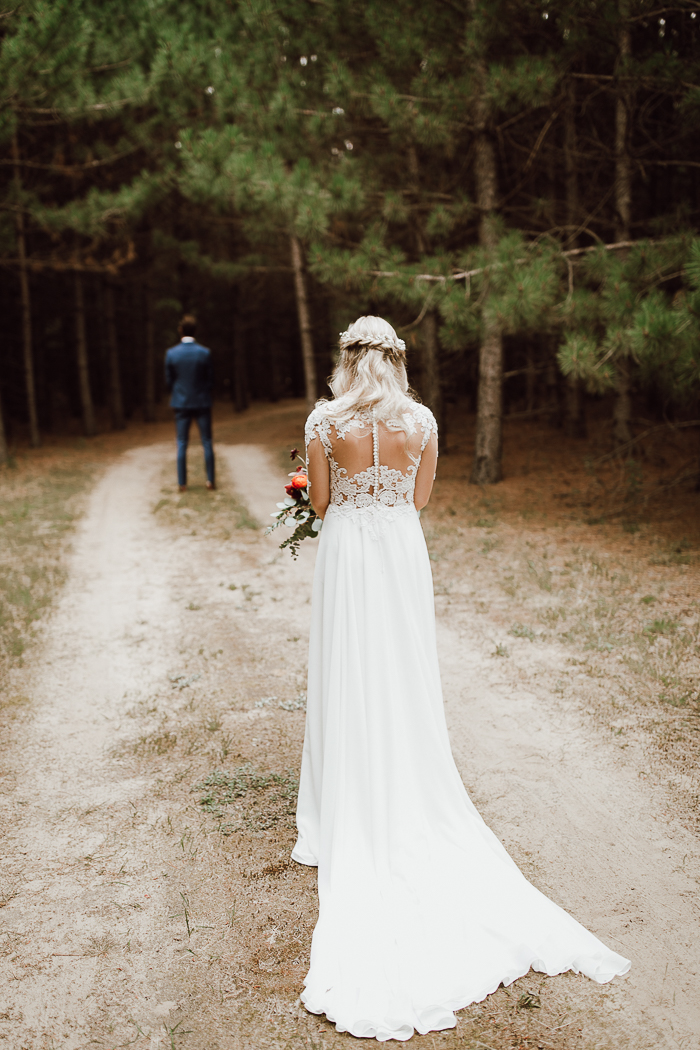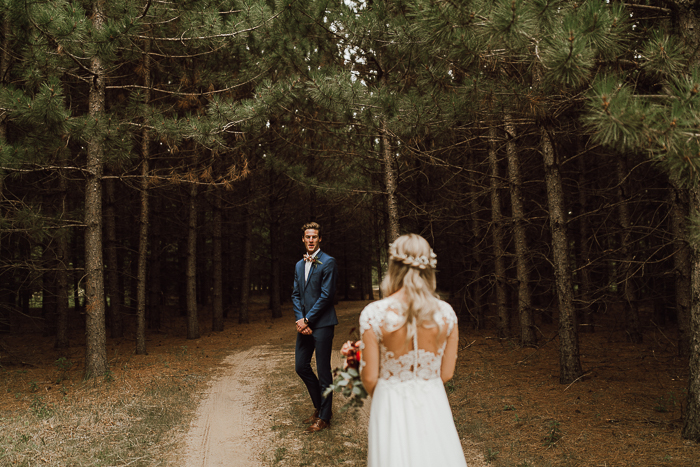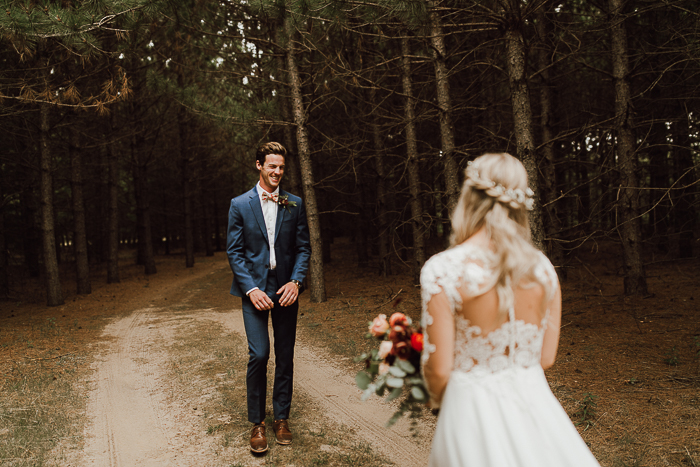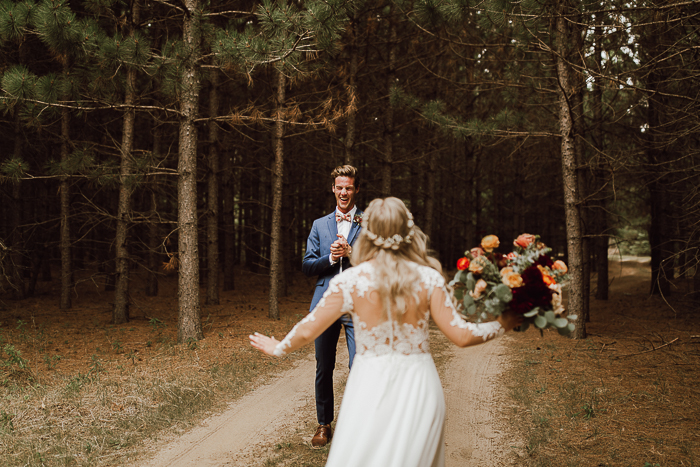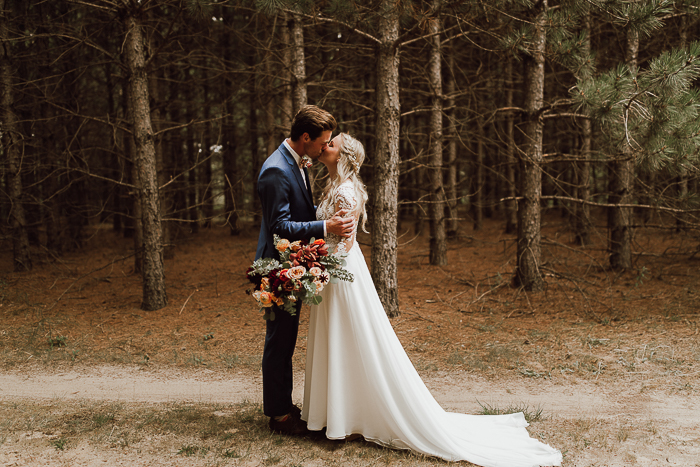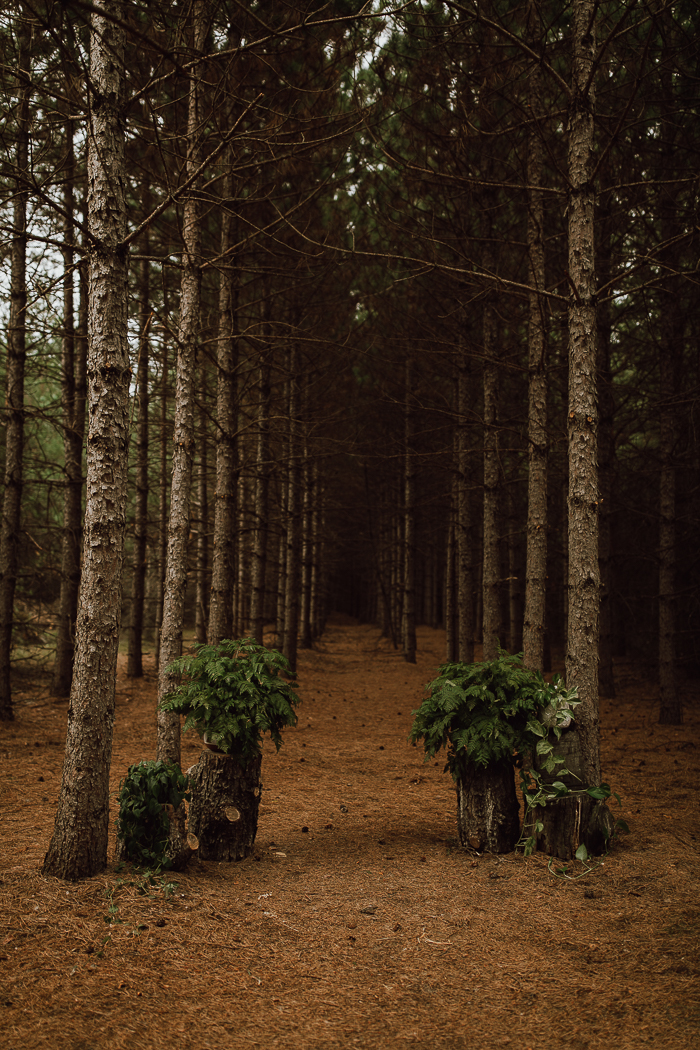 Rainy Dreamy Wedding Vibes
It was a romantic, dreamy, forest wedding in the rain. Guests came with their umbrellas, and we all embraced the weather. There was a little sunshine, a little rain, and a lot of laughter and love. The ceremony took place at 4:30 in the afternoon, and the string quartet filled the air with beautiful melodies. There were happy tears, precious moments, and lovely vows. The ceremony proceeded as if there was no rain at all. There were showers of blessings on this special day, and the beauty of the rain brought out dark colors and highlighted the smell of the trees. The weather contributed a moody, cozy vibe.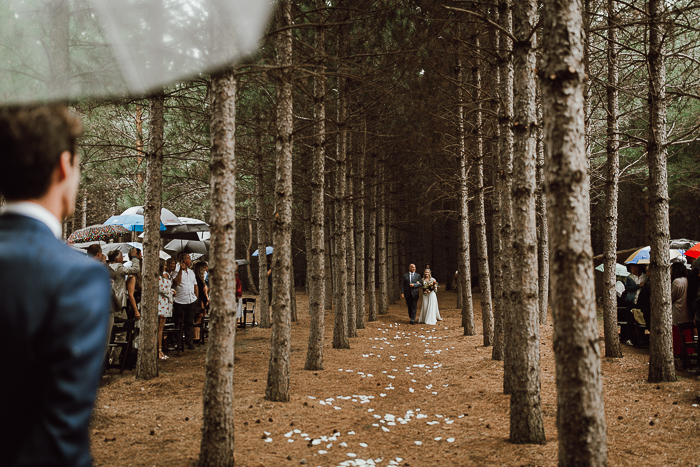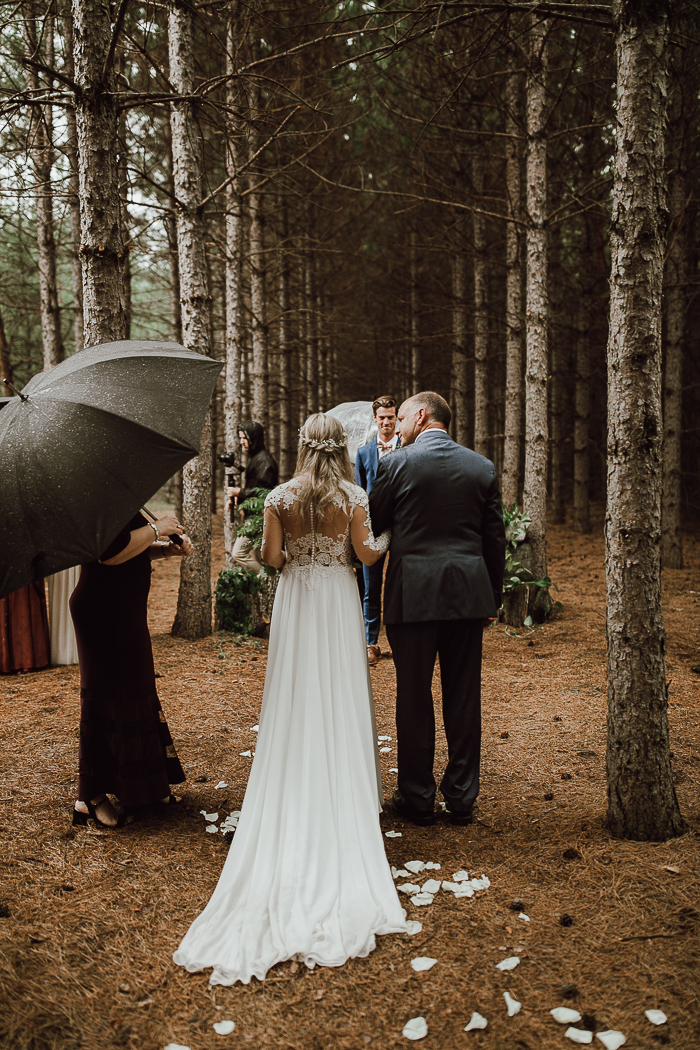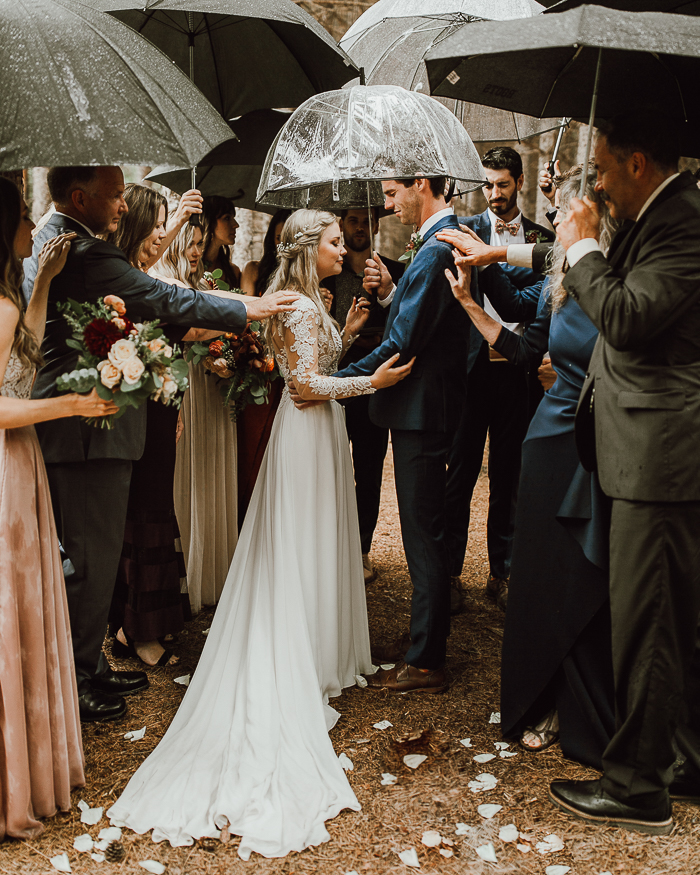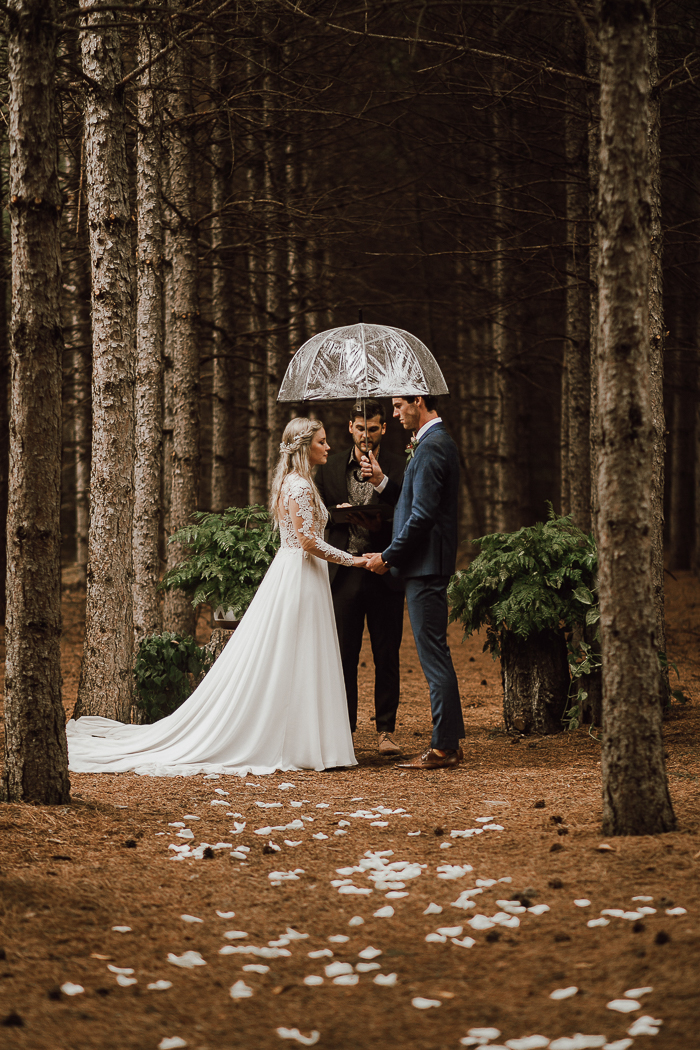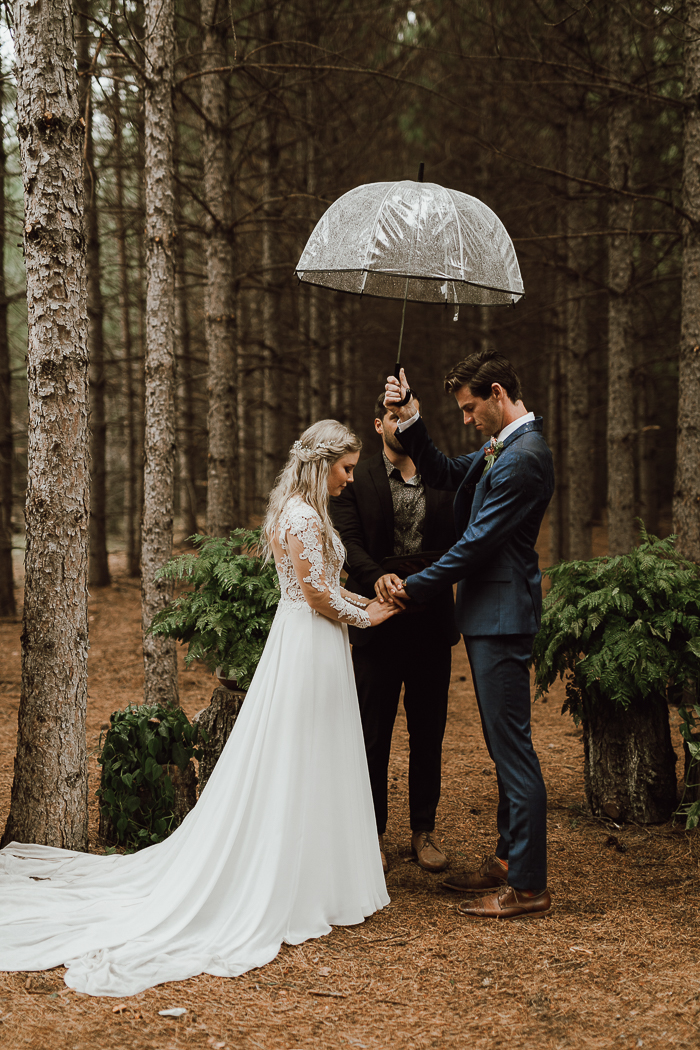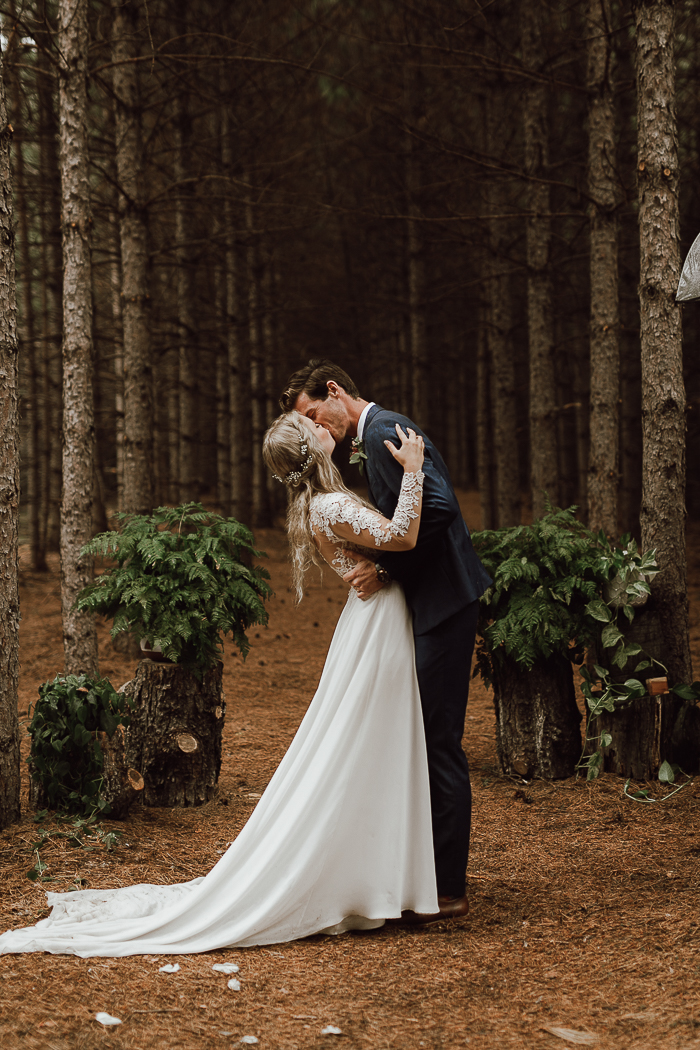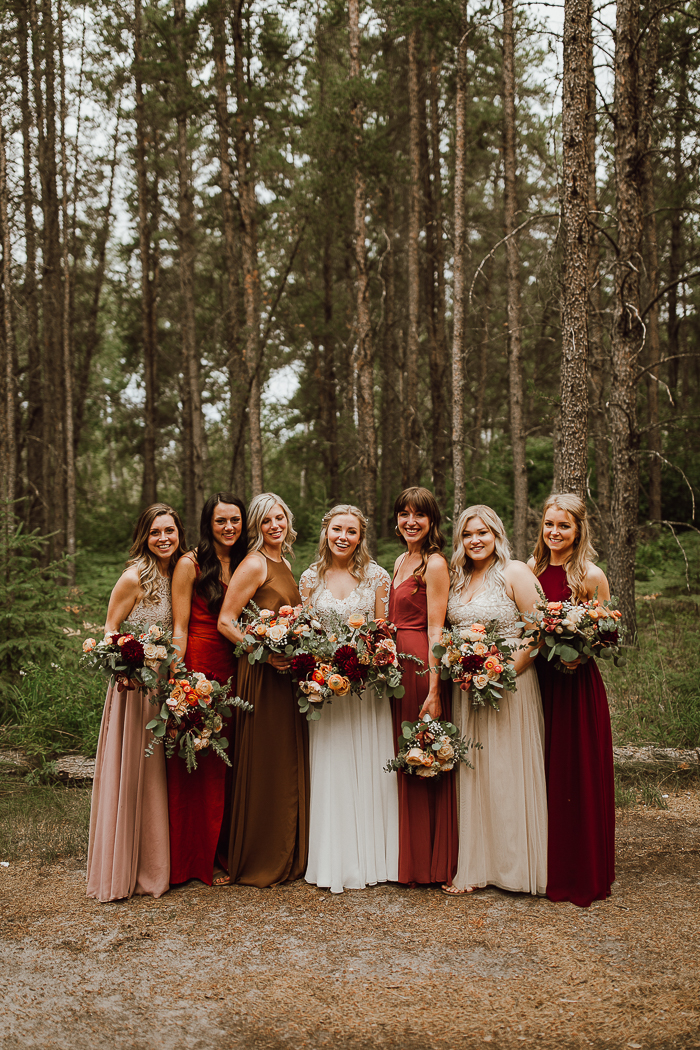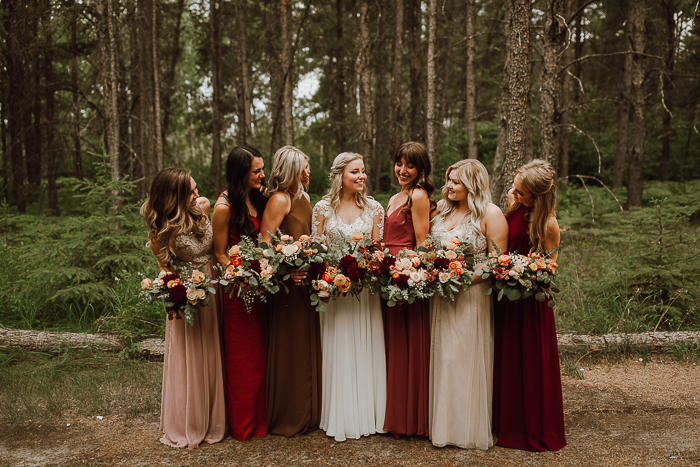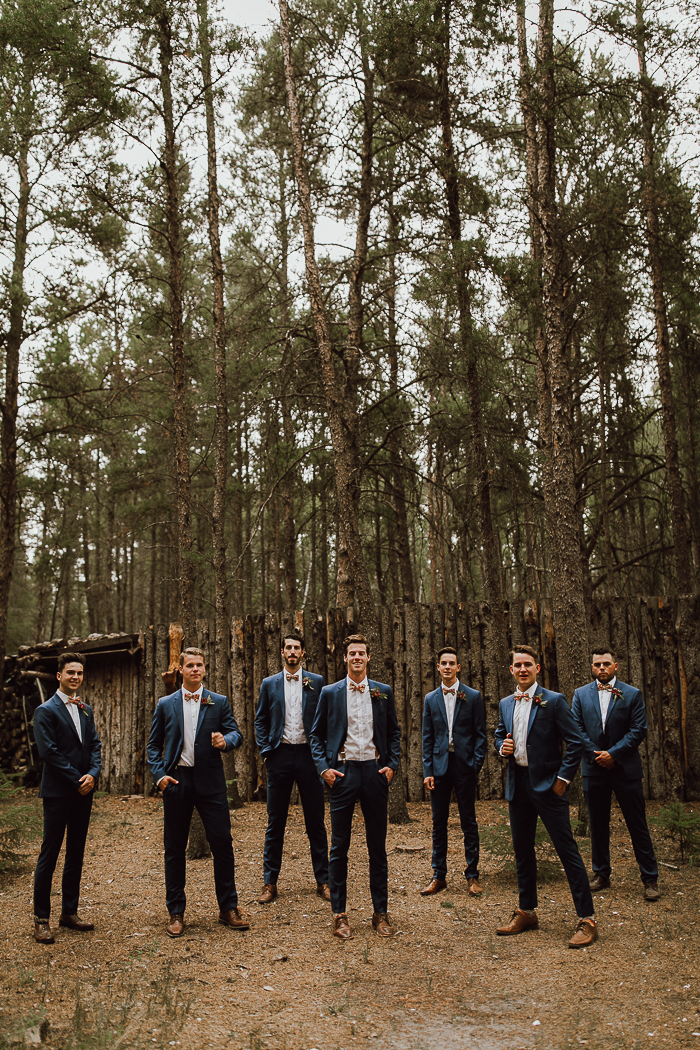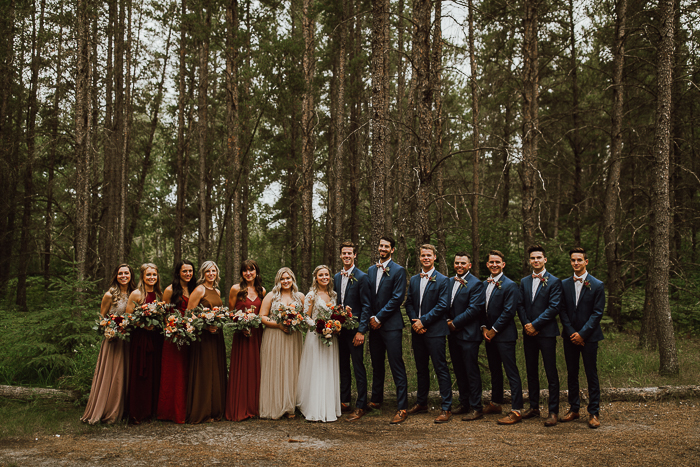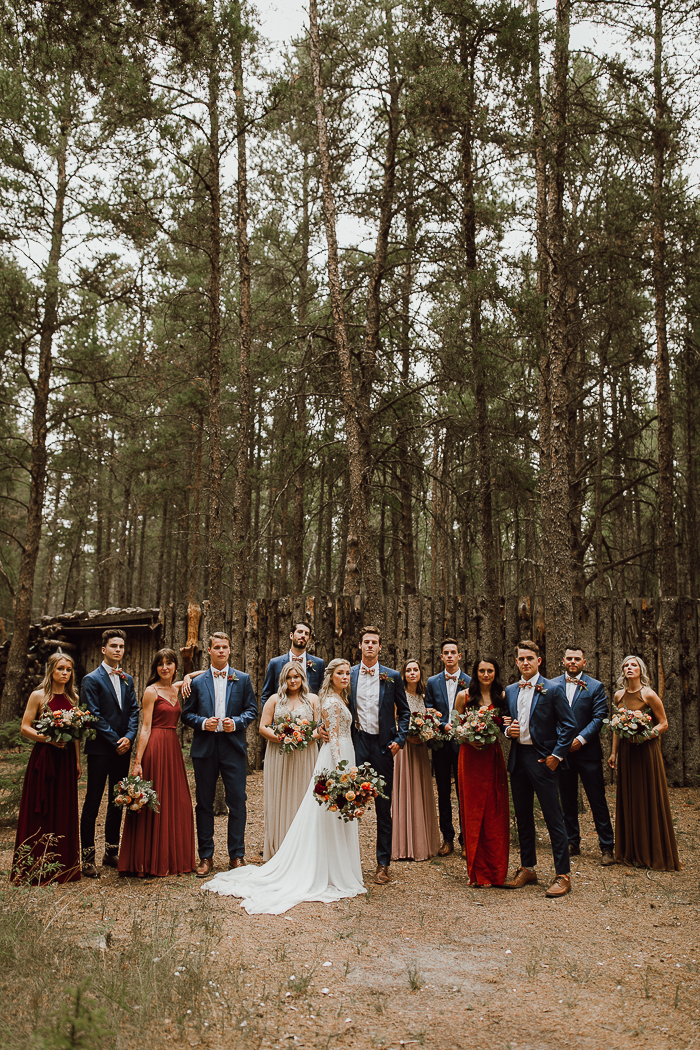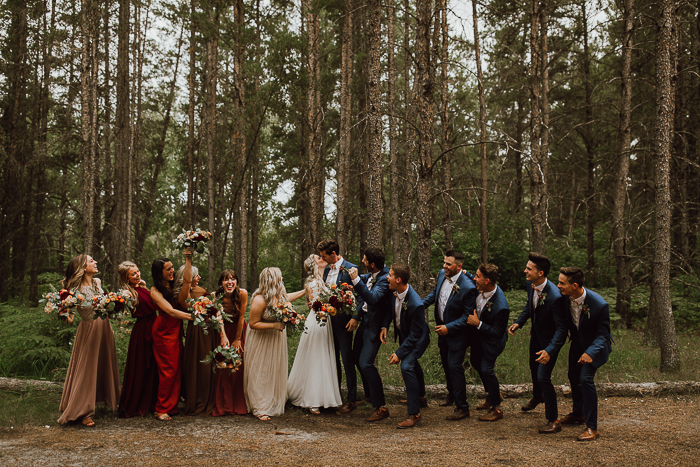 Including Family and Friends In The Planning
We wanted our guests to have the best time, and we wanted to serve them as best as we could. We found so much joy in having this perspective! Many people preach, "It's your day, do what you want," and although there is some truth to that, it's so easy to let that mindset take over–which makes the day entirely self-focused. In reality, so many people are putting in the effort to attend the wedding and help you throughout the day. We wanted to be considerate to the people we love the most. I tried to be open to people's ideas and wanted to consider them instead of just shutting them down right away. I wanted to be a bride known for being beautiful on the inside, not just the outside!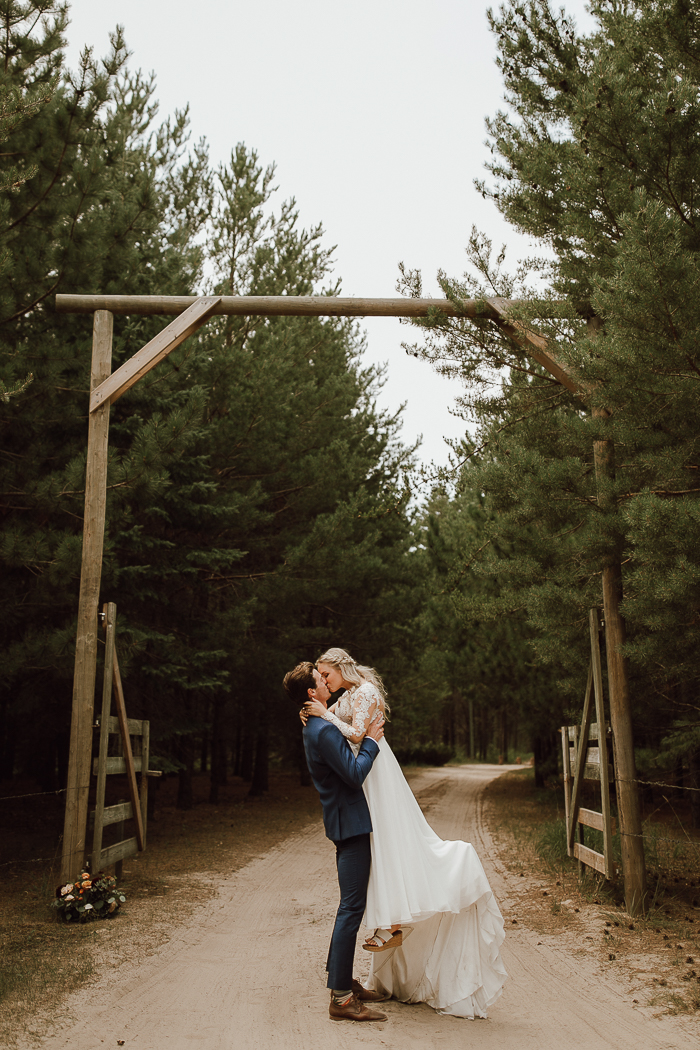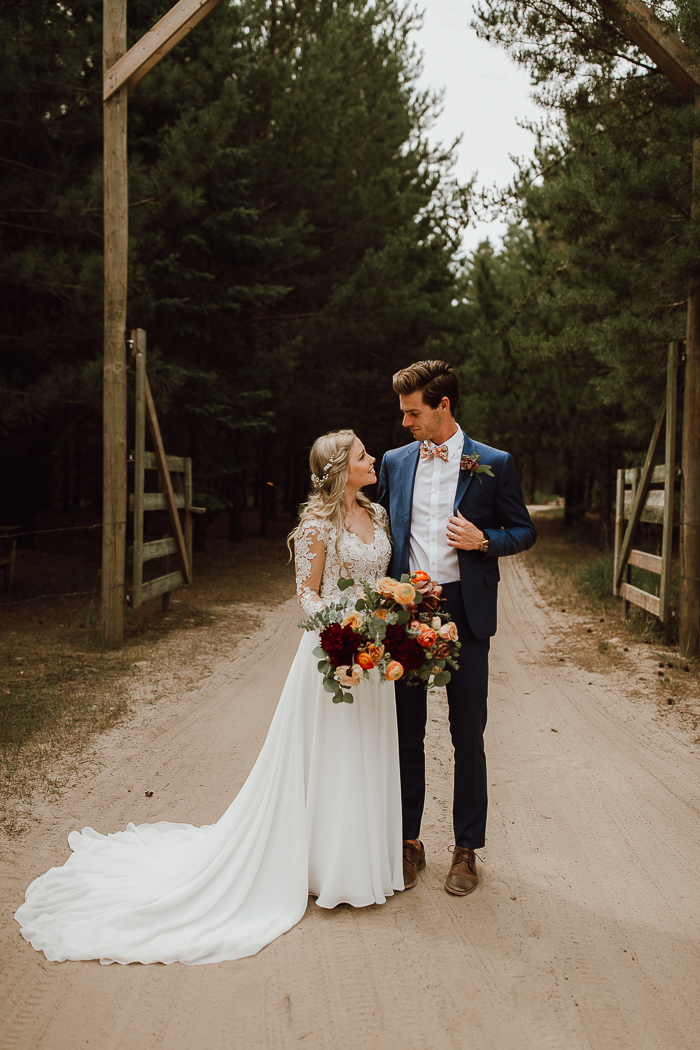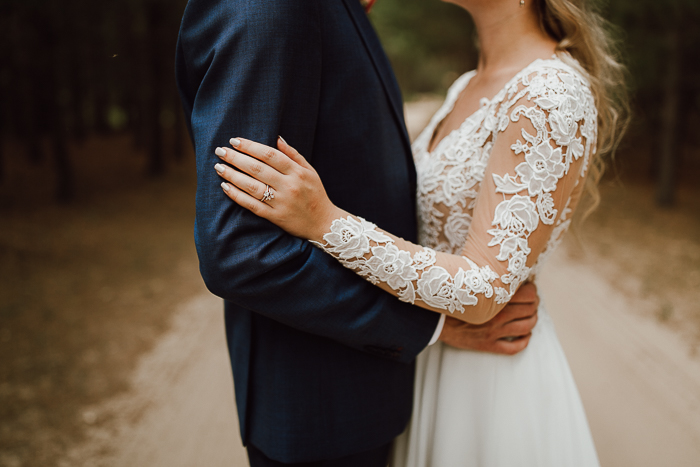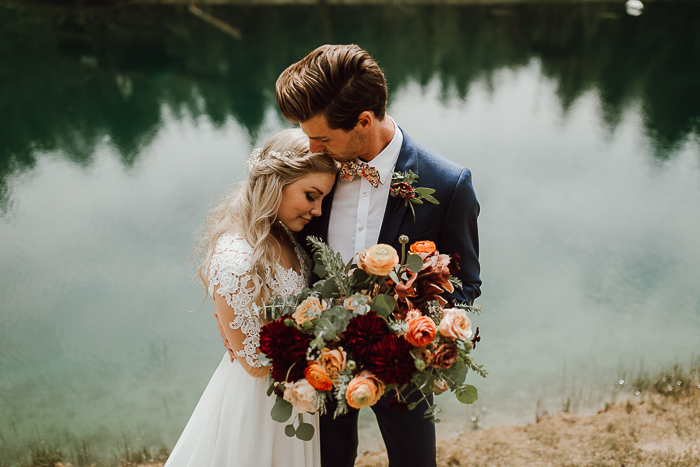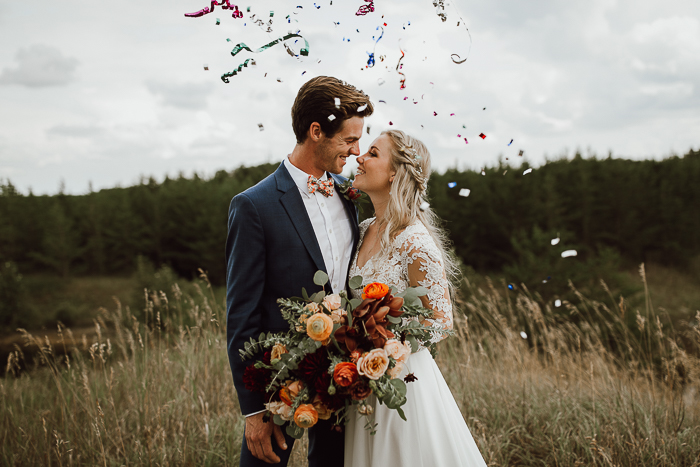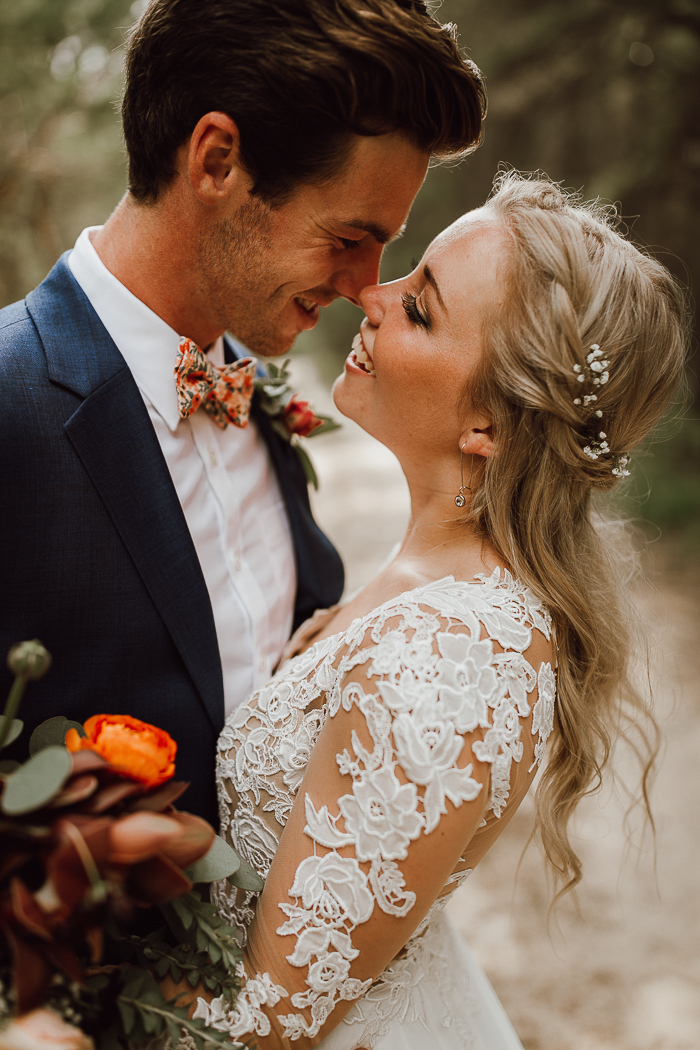 DIY Touches
Every detail was well-thought-out–the place cards were made by hand and then glued to a pinecone. All the pinecones had been collected in the forest over the past five years. We also had a stamp made, and I stamped about 400 paper cups for the coffee. Everything had small details and significant meaning to it.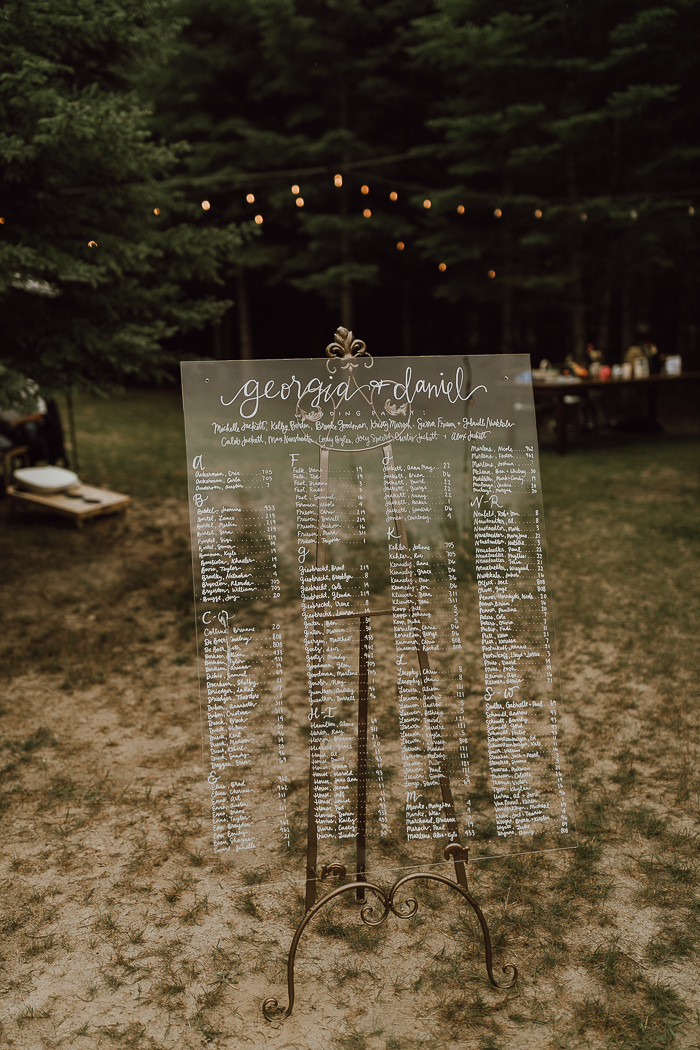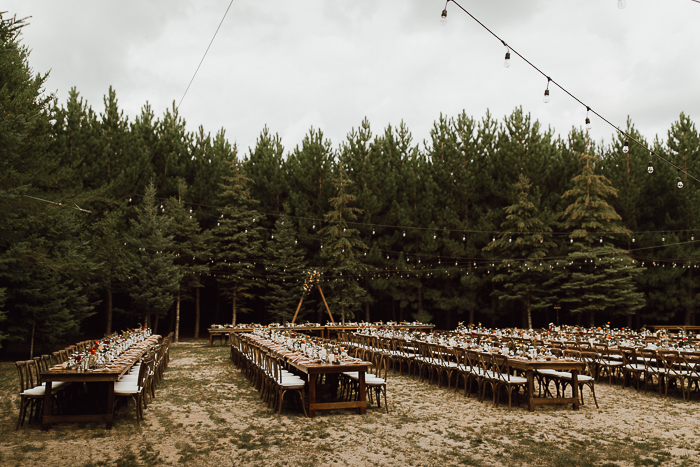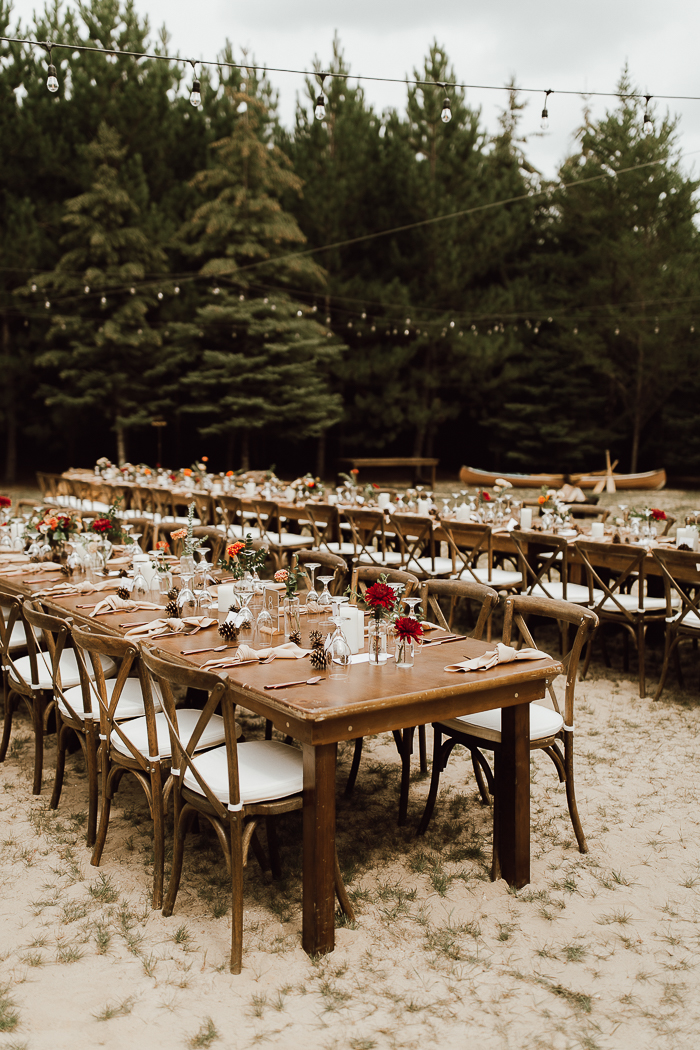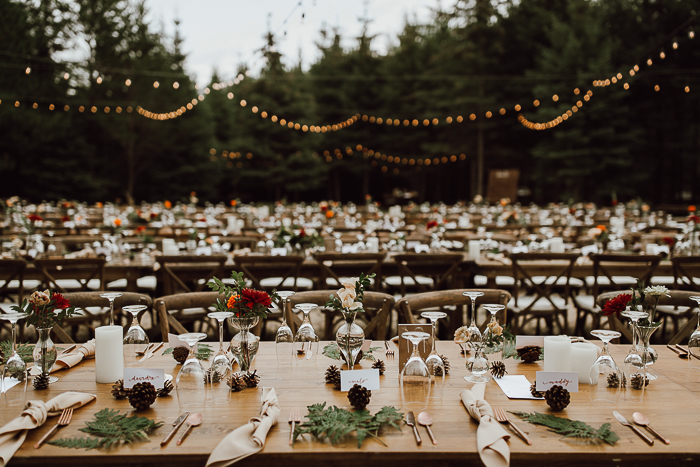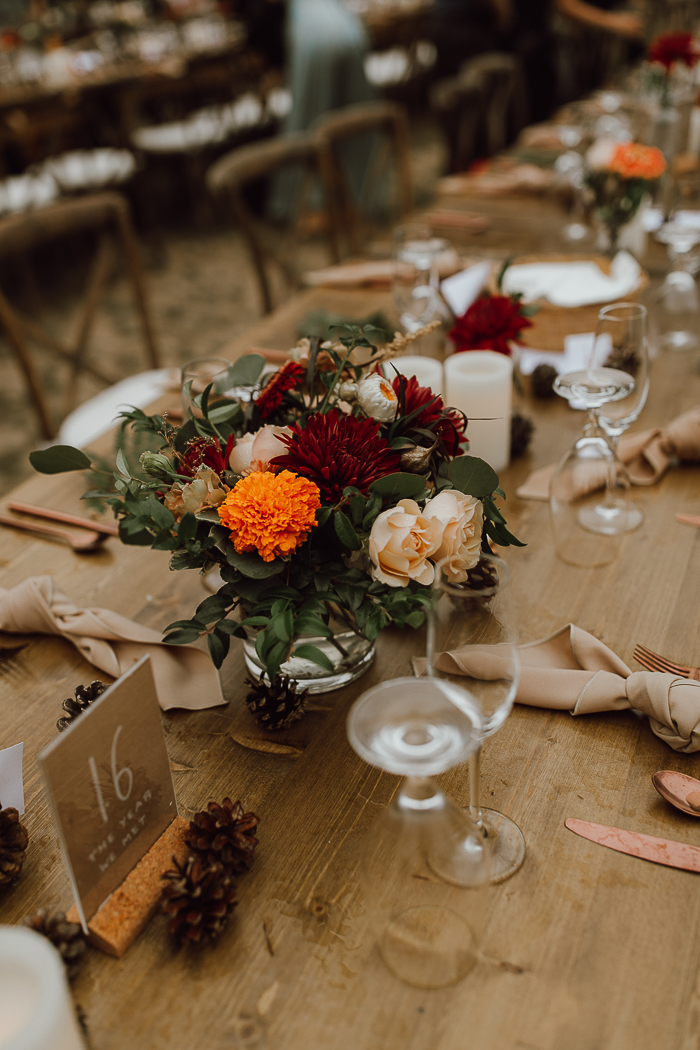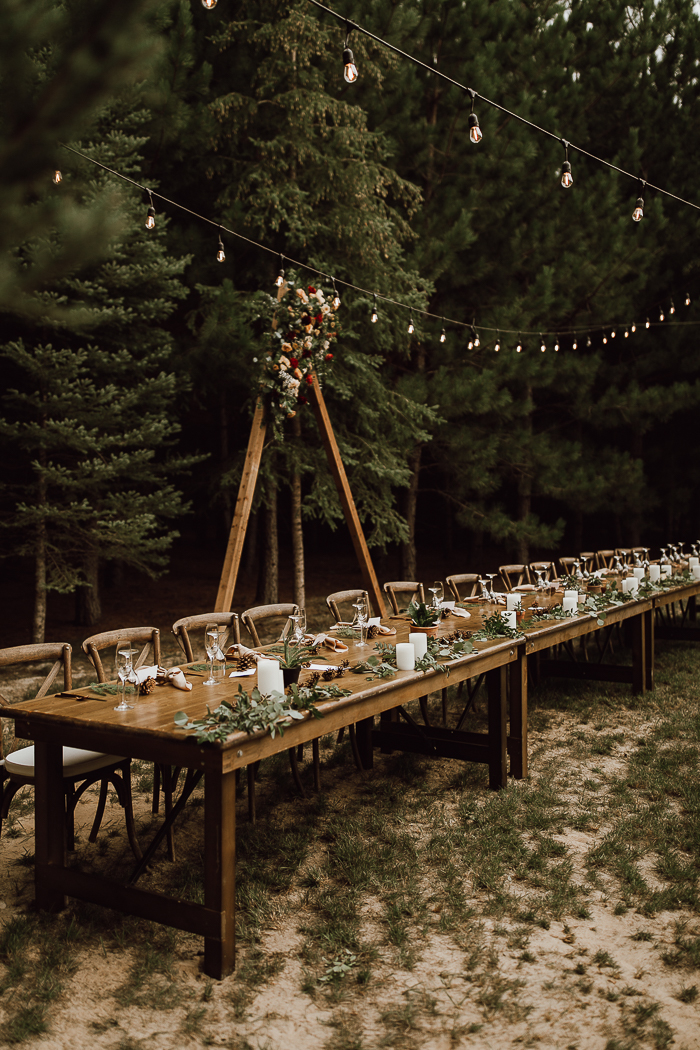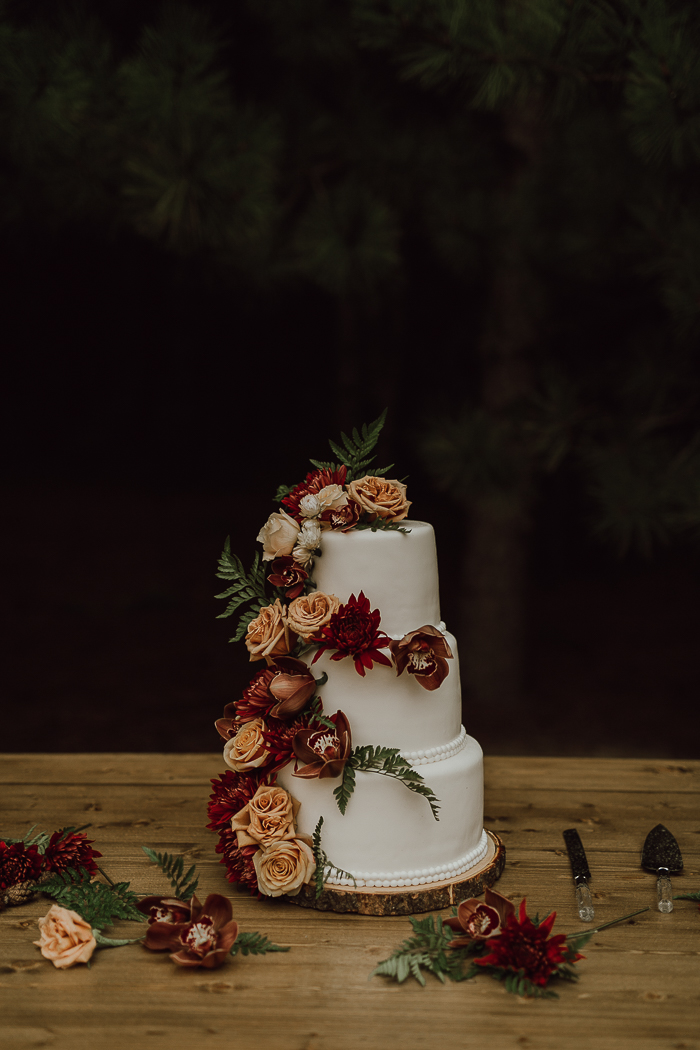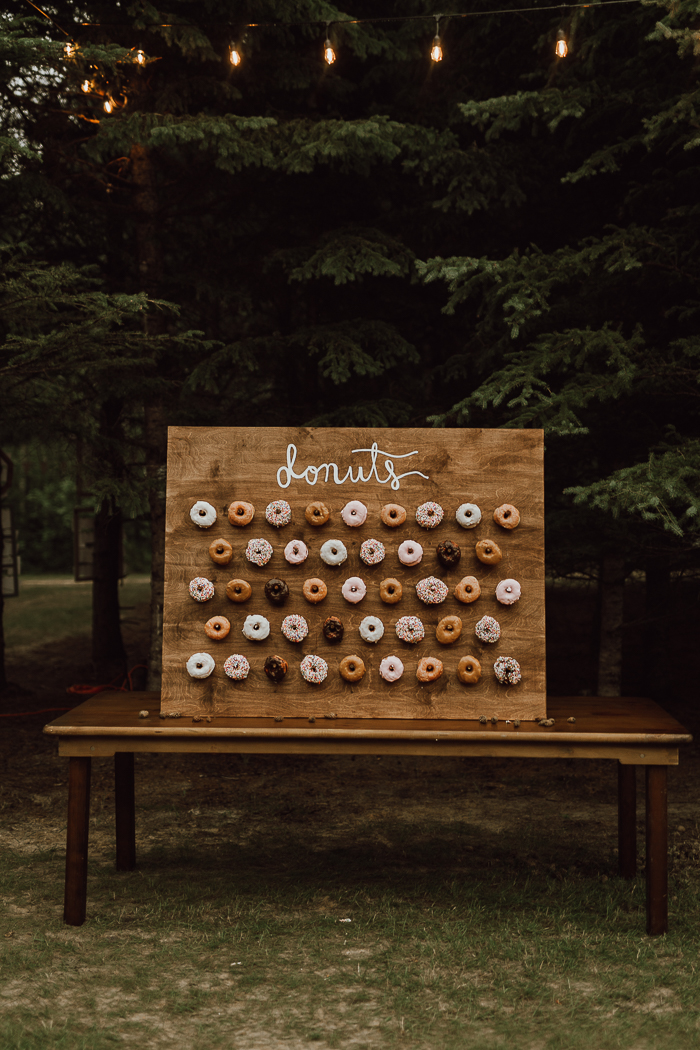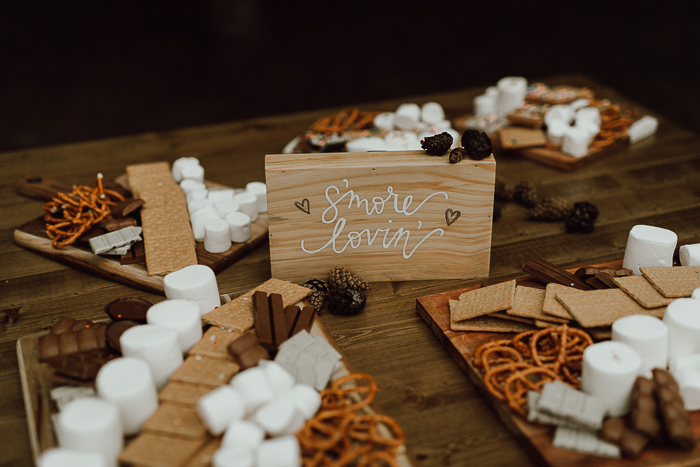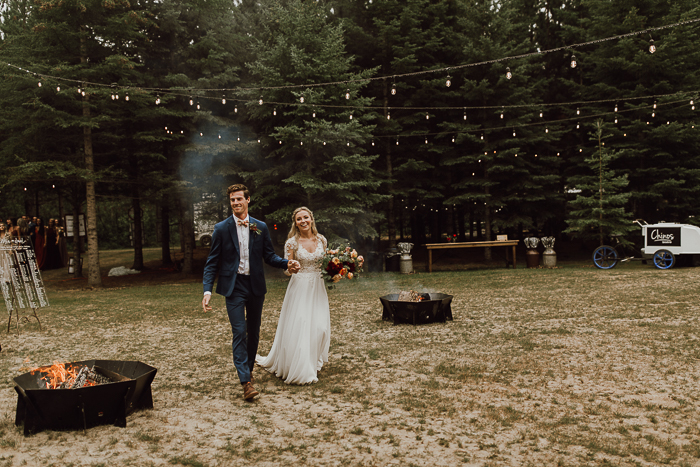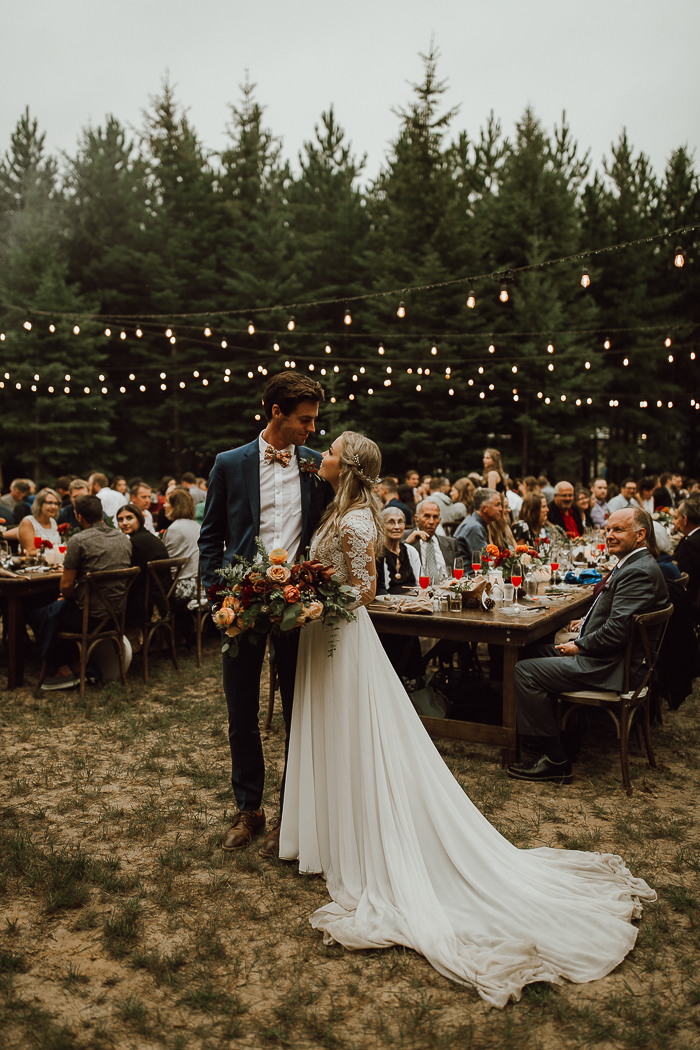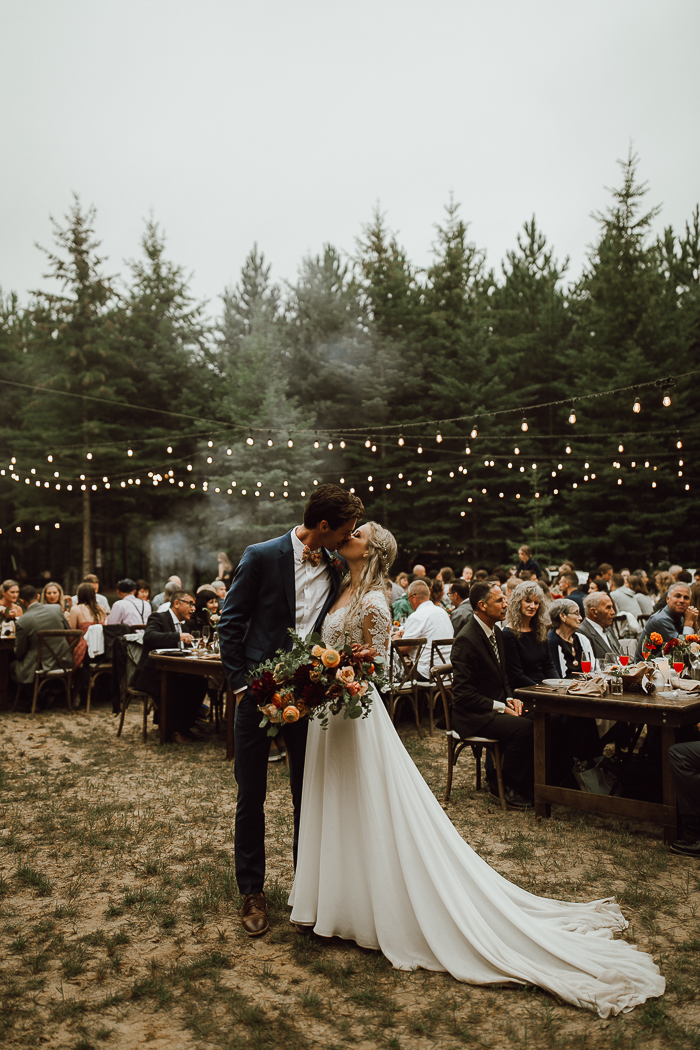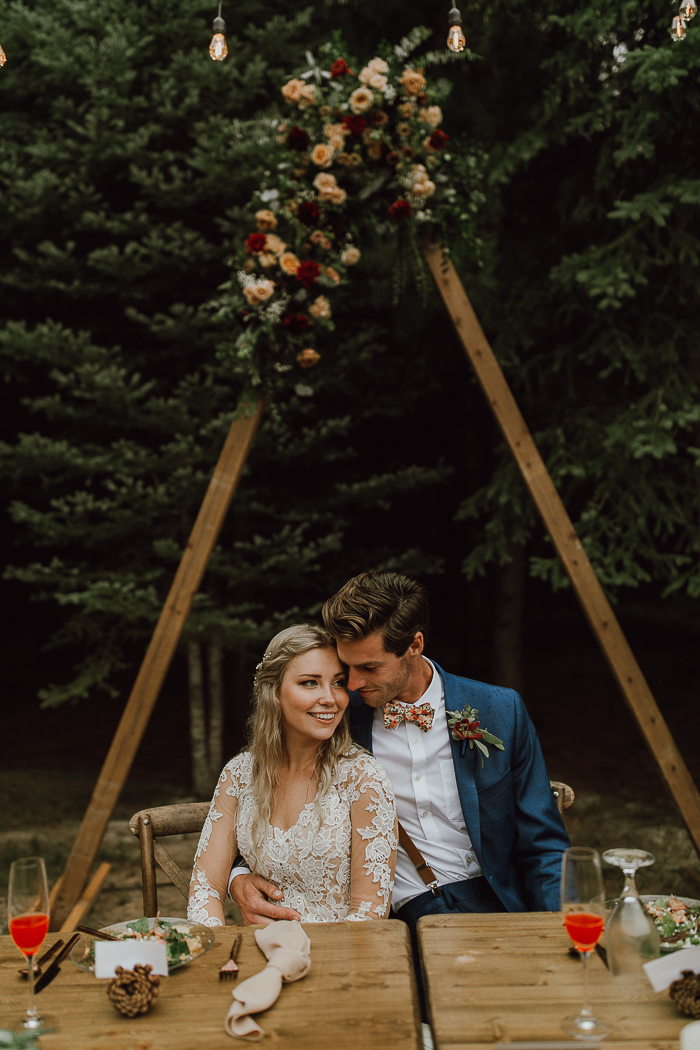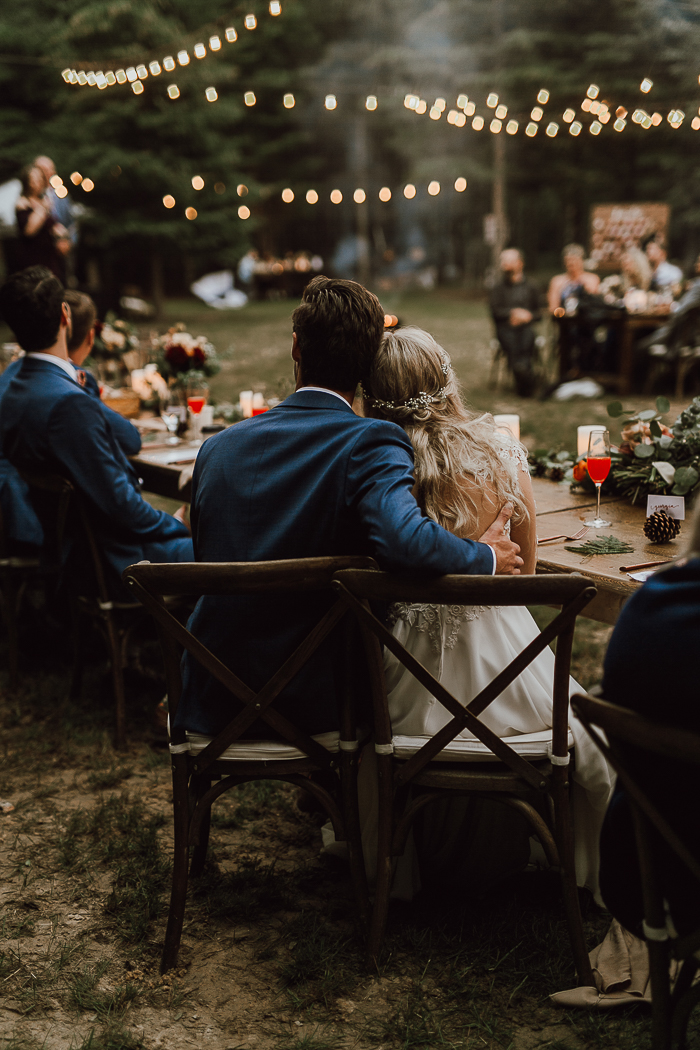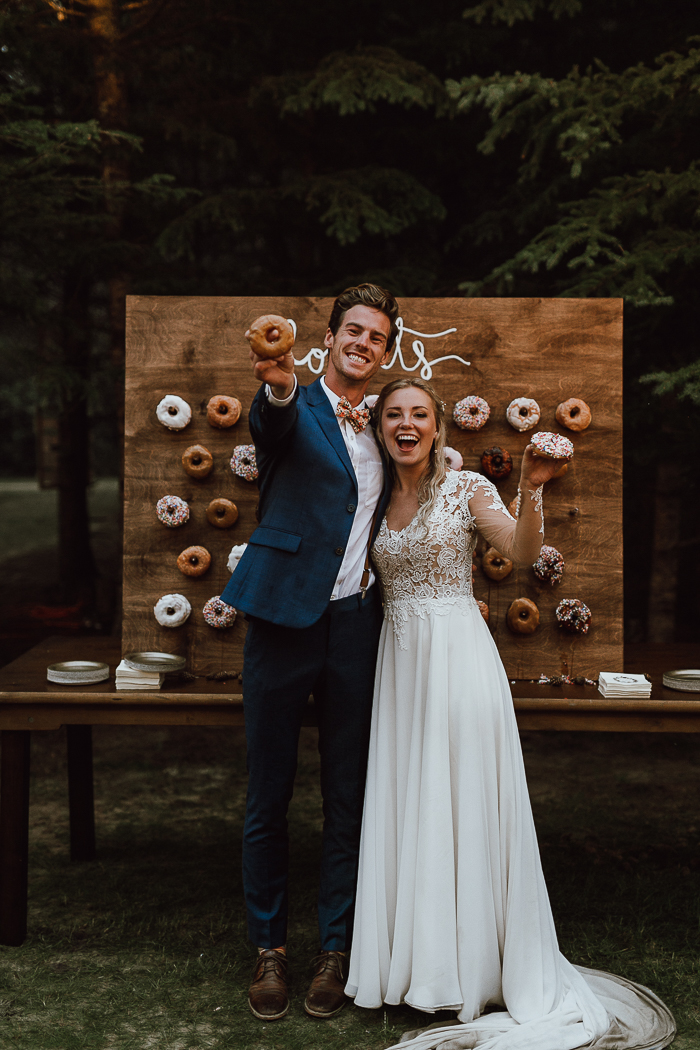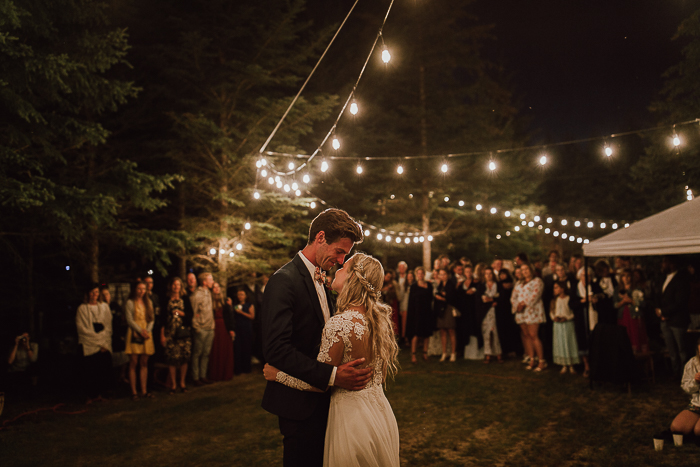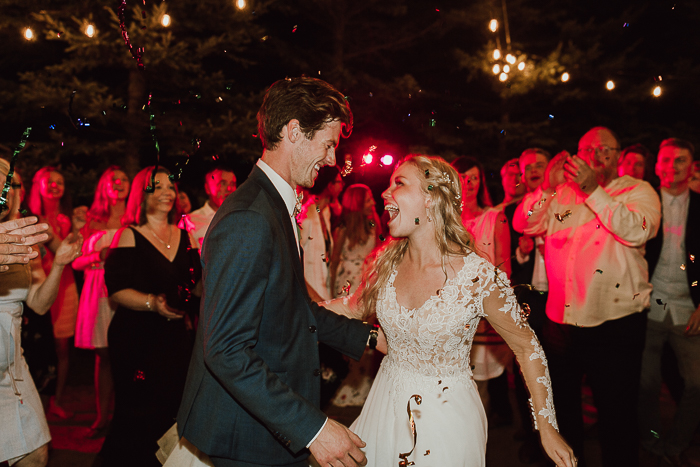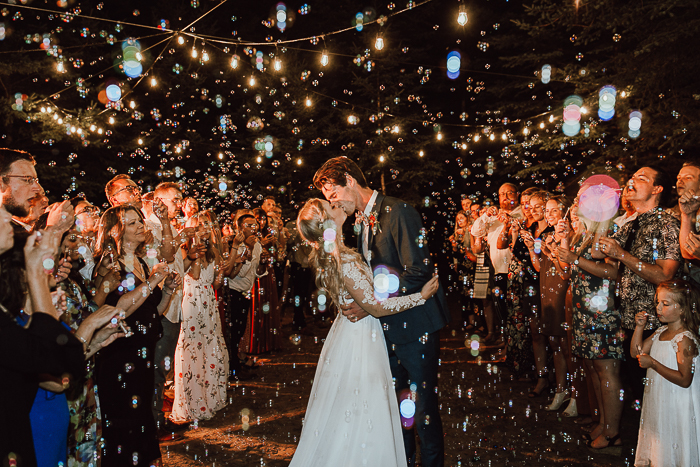 Congratulations again to Georgia and Daniel on their fall backyard wedding in Manitoba! We're so glad that Ariana Tennyson was there to capture it. Planning your own backyard "I do's"? Check out our ultimate guide to planning a backyard wedding!
The post Rustic Fall Backyard Wedding in Manitoba appeared first on .