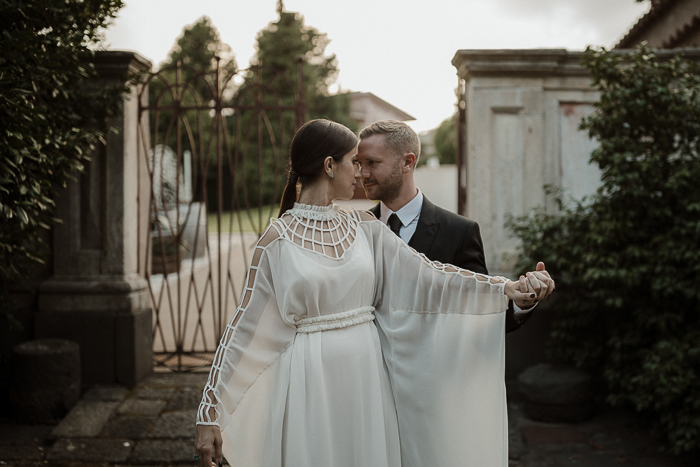 Italian culture is known for its chic style, delicious food, and stunning scenery. It's no surprise that Ama and Pete's Sicilian-inspired wedding at La Tenuta Del Baloo was the embodiment of all three. With the help of Junebug member and expert planner Blooming Eventi, the couple's special day was untraditional, colorful, and edgy.
The venue–perched at the bottom of the Etna volcano–was covered in lush greenery and citrus fruits put together by Panta Rhei and white statue busts that helped maintain the historic elements of the villa. We love that Ama had not one, but two stylish wedding gowns–the second being red!
Photographers and Junebug member Andrea and Federica perfectly captured every small detail, and we're so excited to share each carefully planned detail. Keep scrolling to see the wedding that belongs in a fashion magazine!
The Couple:
Ama and Pete
The Wedding:
Tenuta del Baloo, Viagrande, Sicily, Italy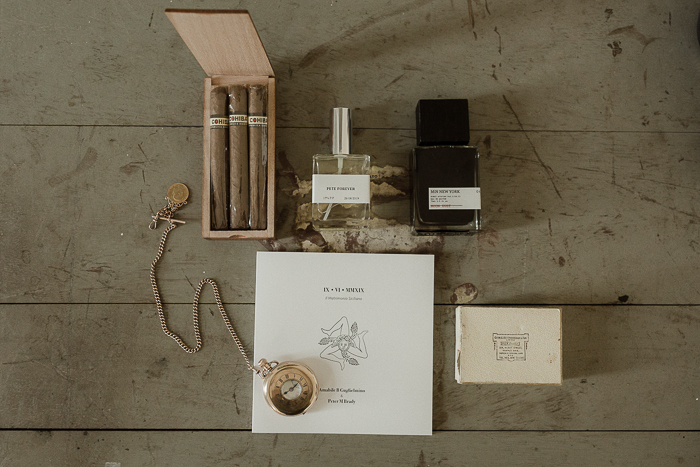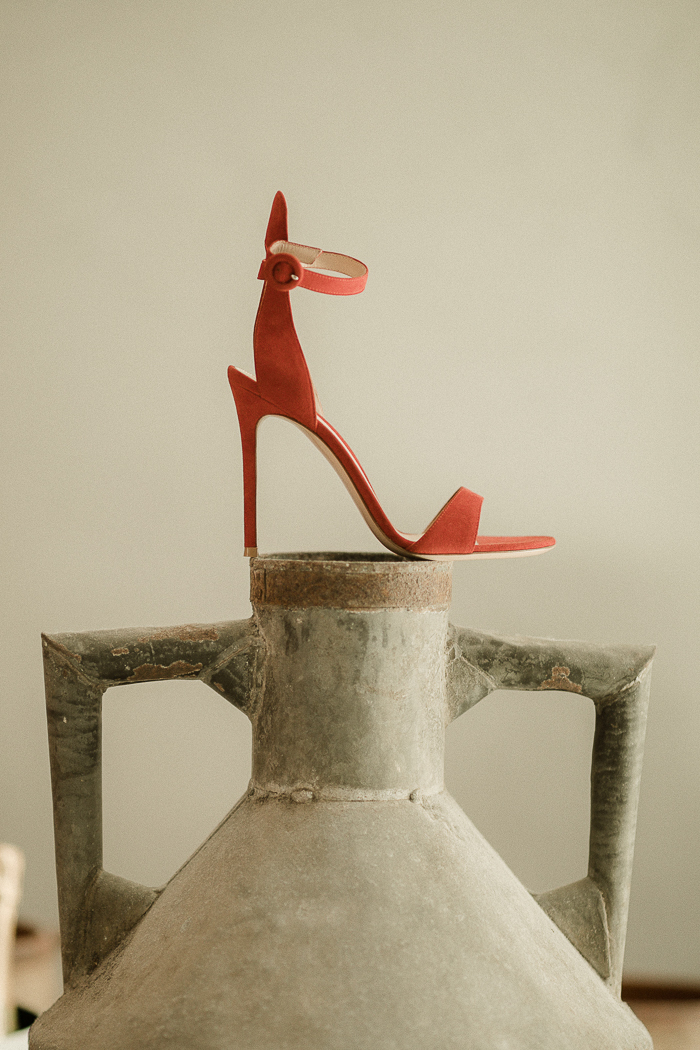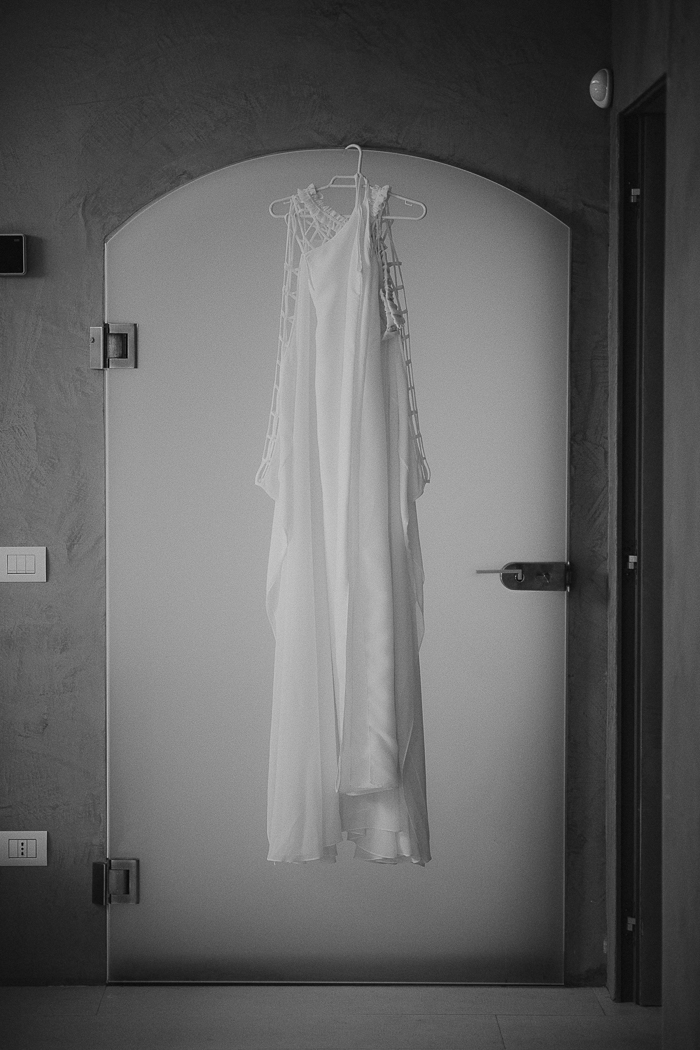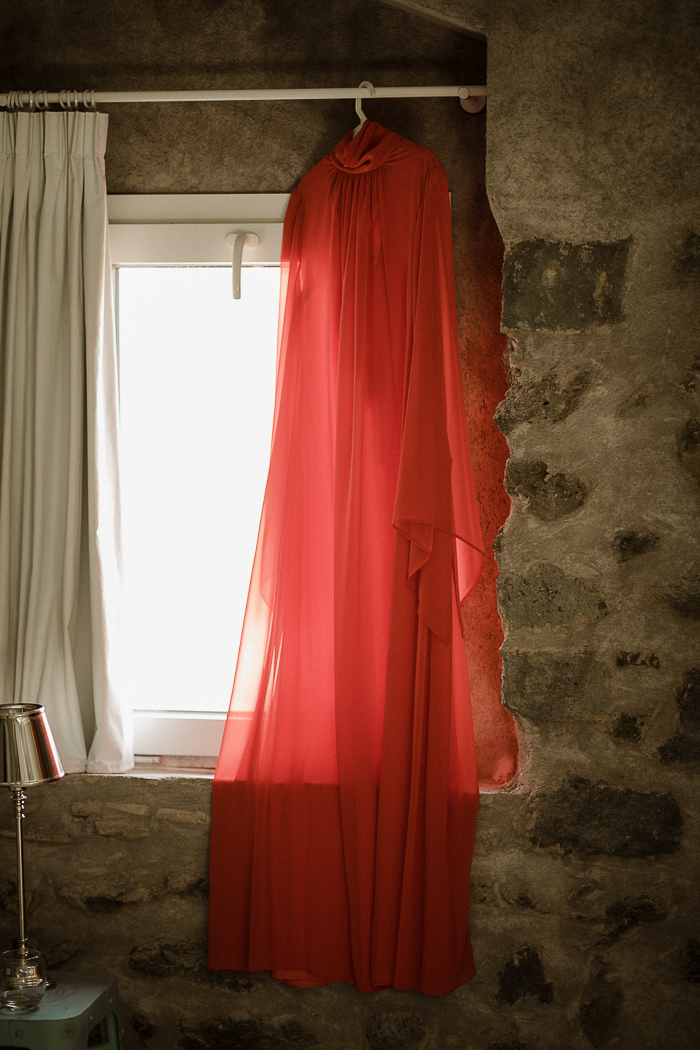 The Edgy Yet Stylish Wedding Day Vibes
Pete and I were never a traditional couple. With this in mind, we wanted a celebration of our love in a very culturally, edgy, and stylish way in a place that really represents who we are–mystic, bold, unique, and quirky. So without a doubt, we decided on a proper Sicilian celebration with colorful, cultured, and intense moments by the Etna volcano.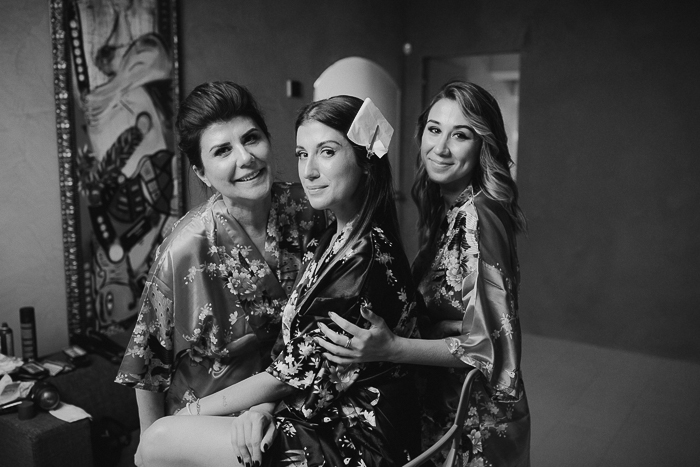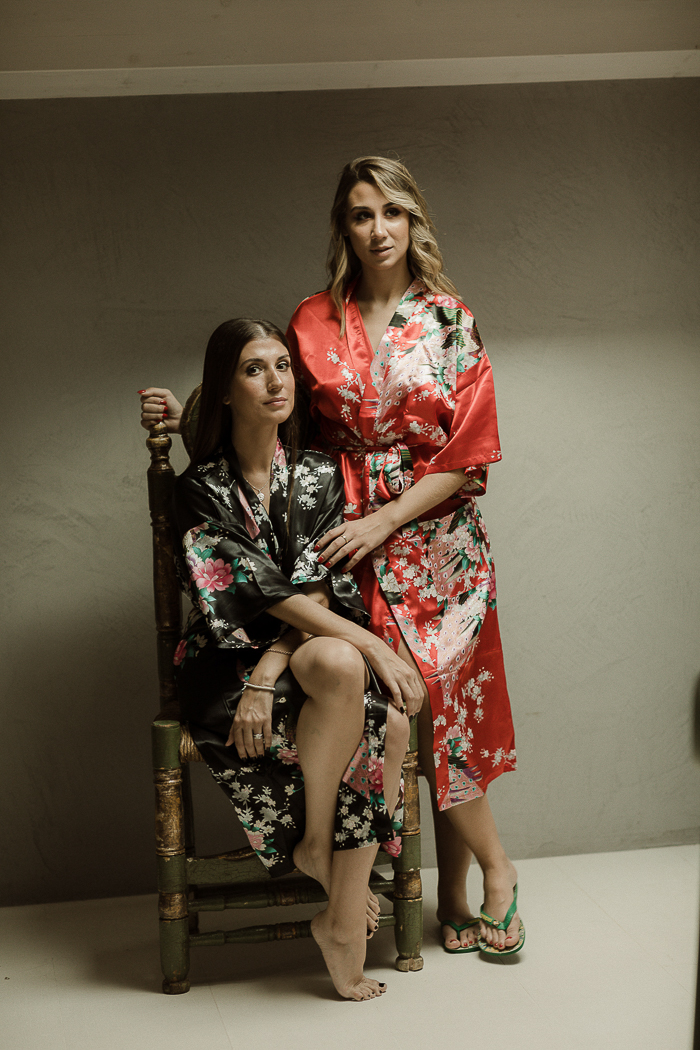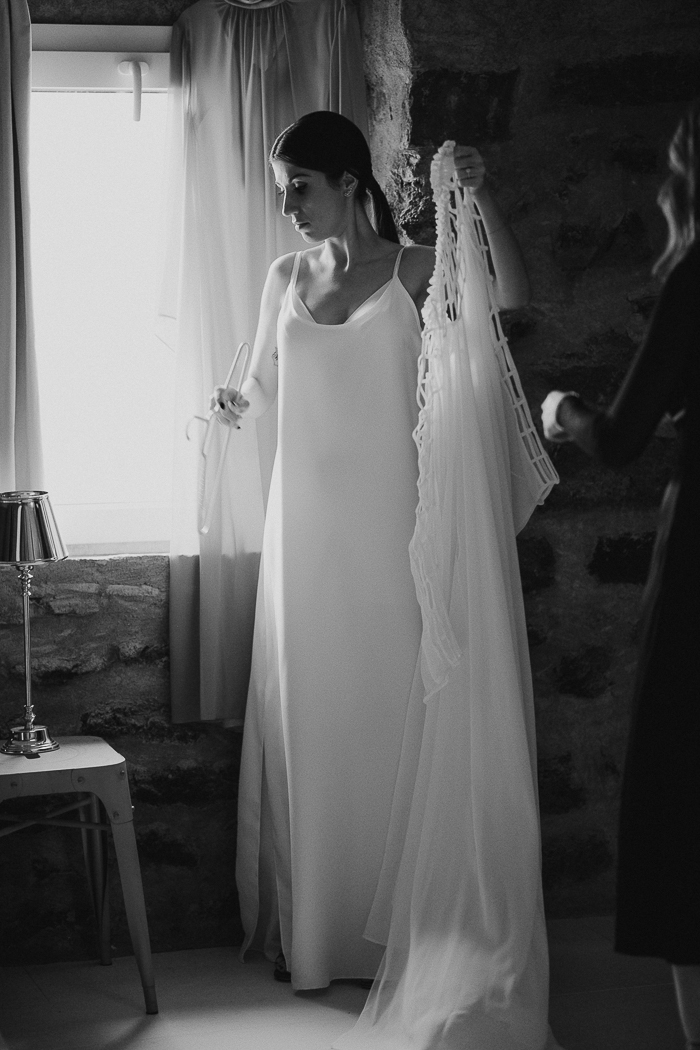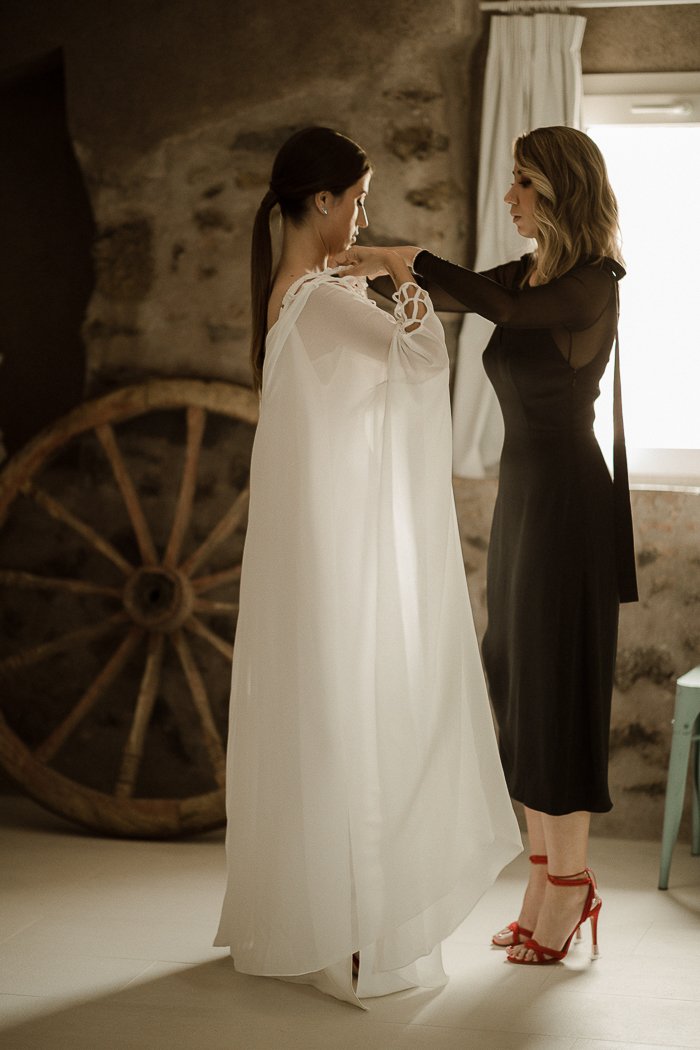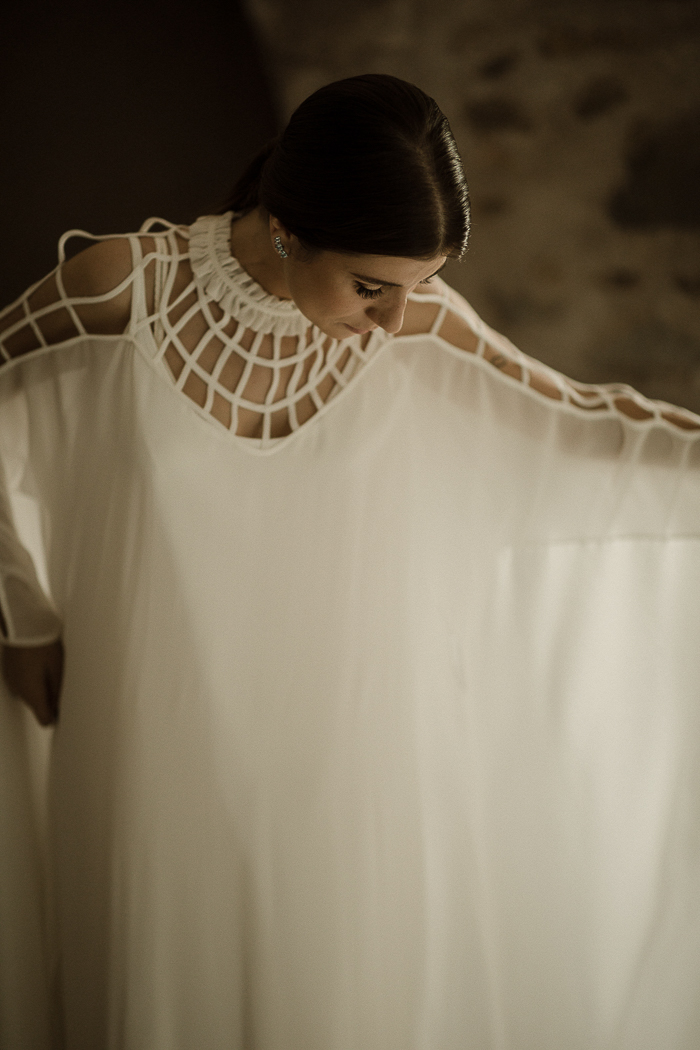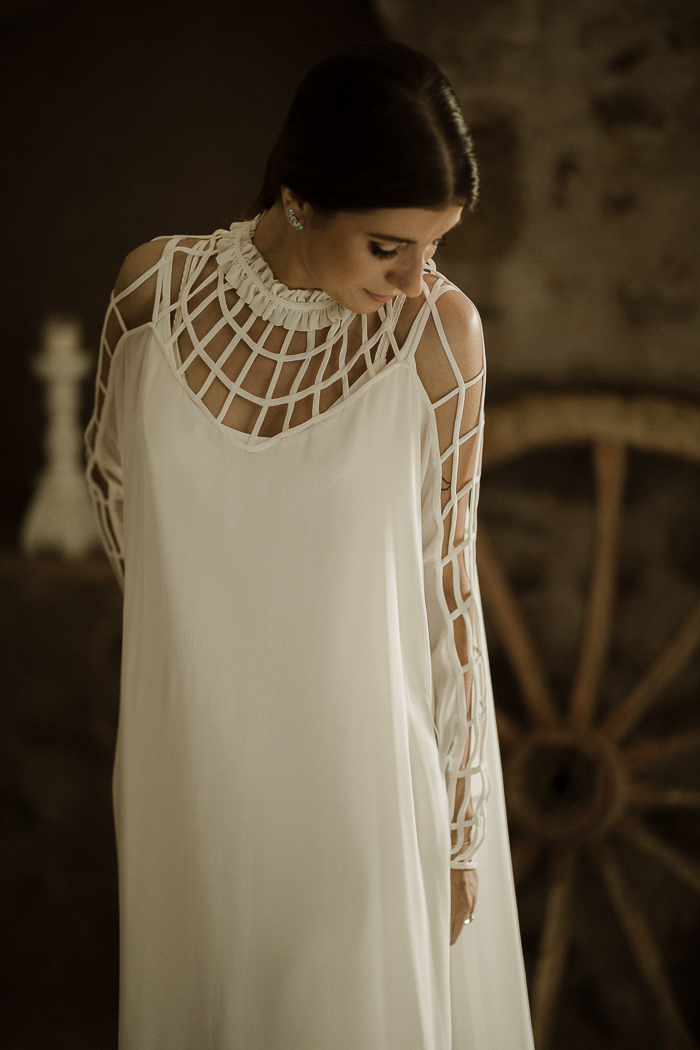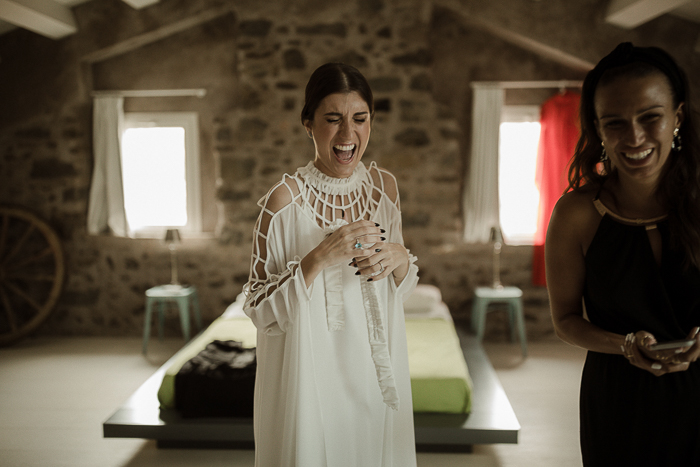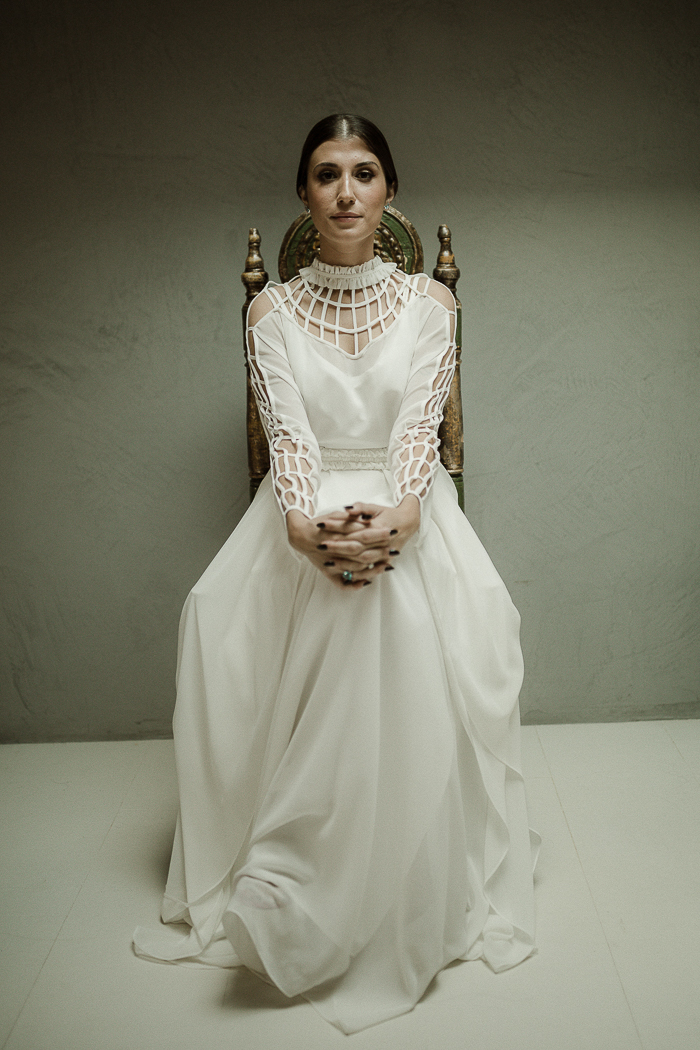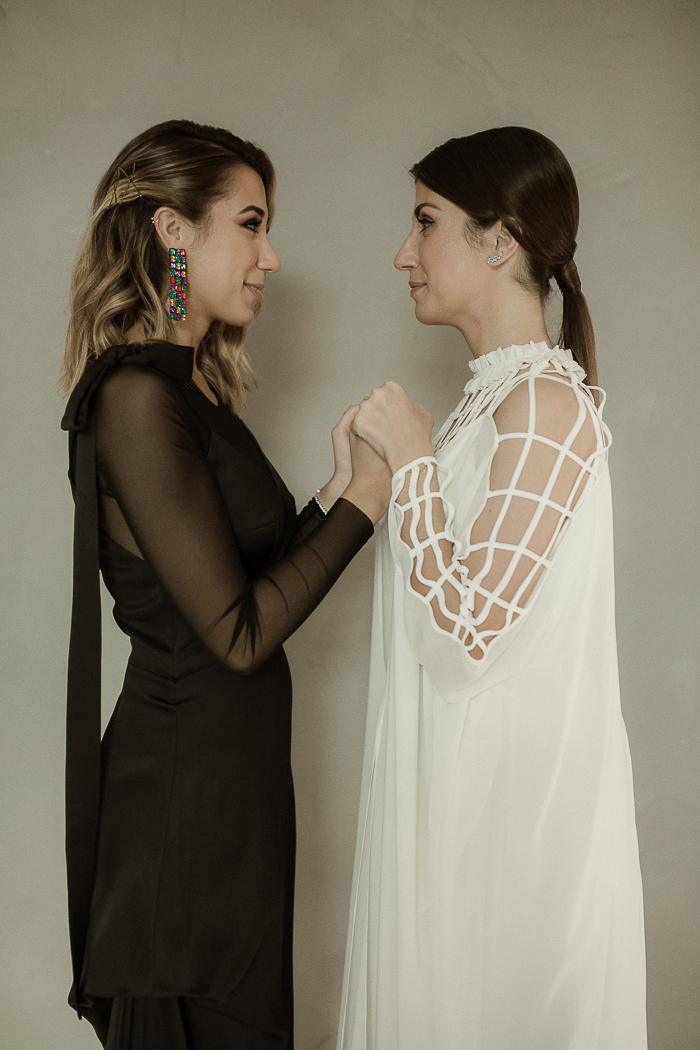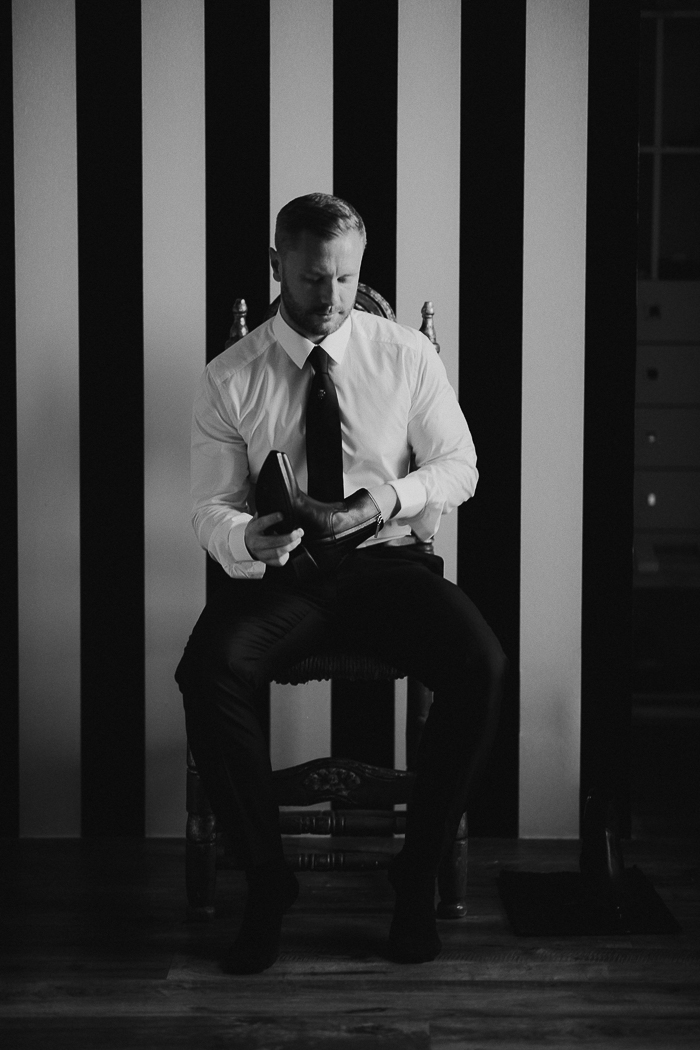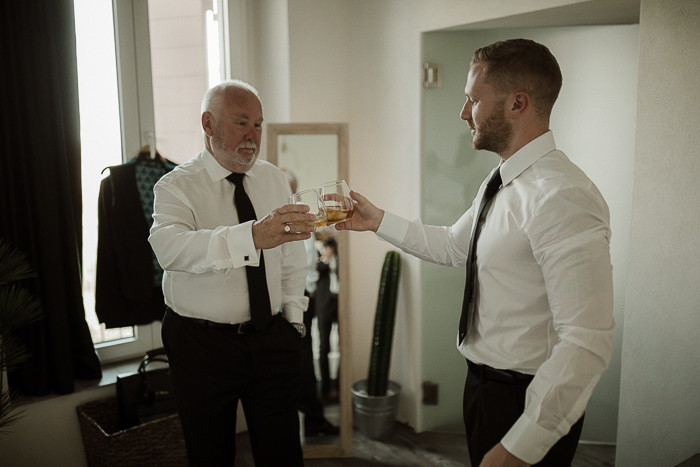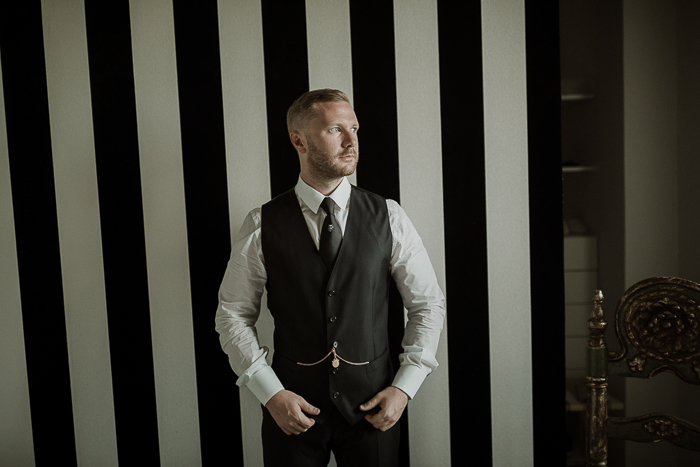 Researching the Wedding Theme
We really spent two years researching, learning, and traveling to Sicily–particularly to the area of the wedding—to understand the intrinsic cultural elements and how to add them to our wedding weekend to provide an experience to everyone who joined us.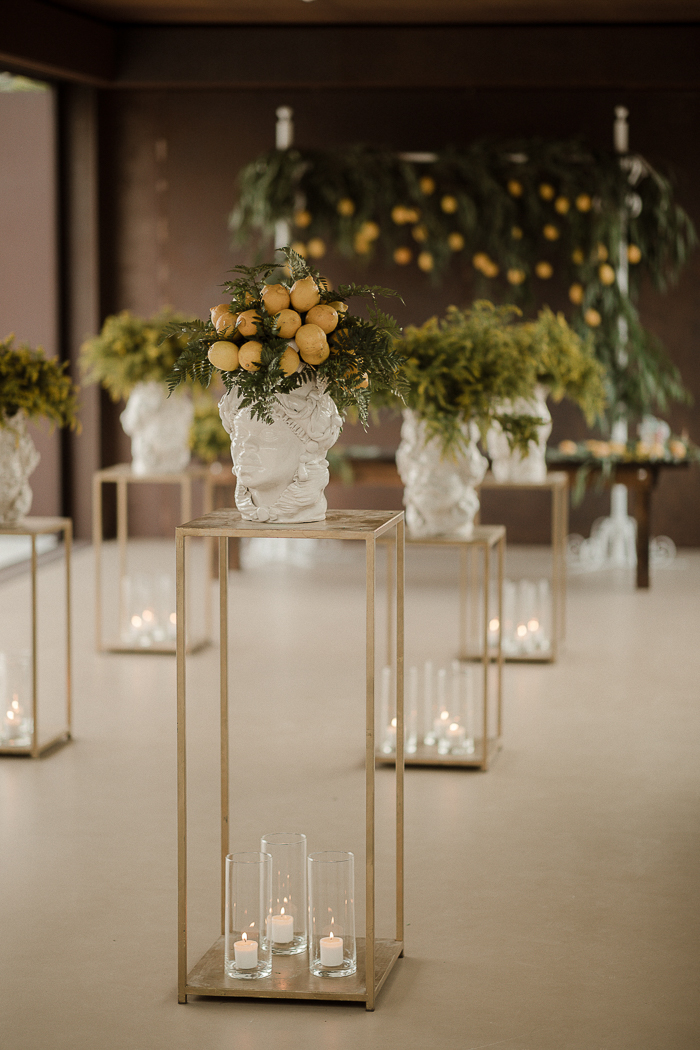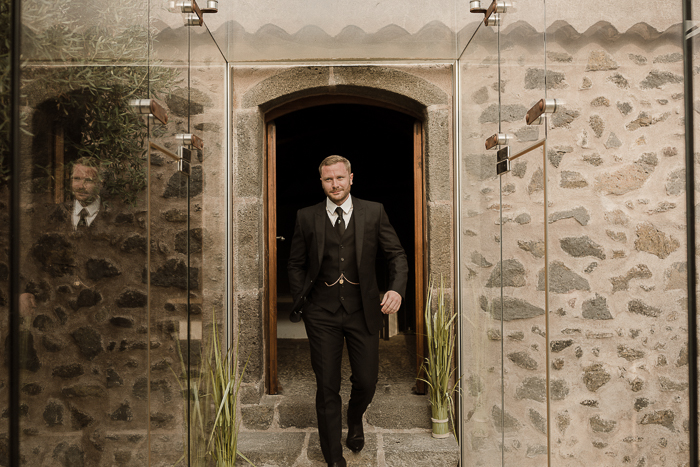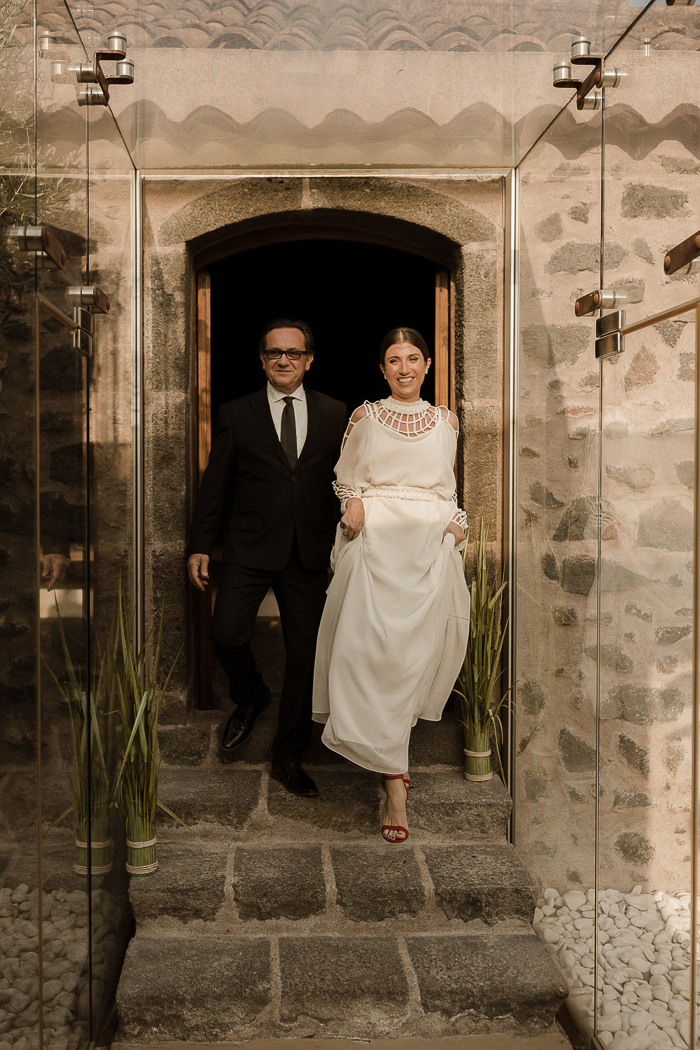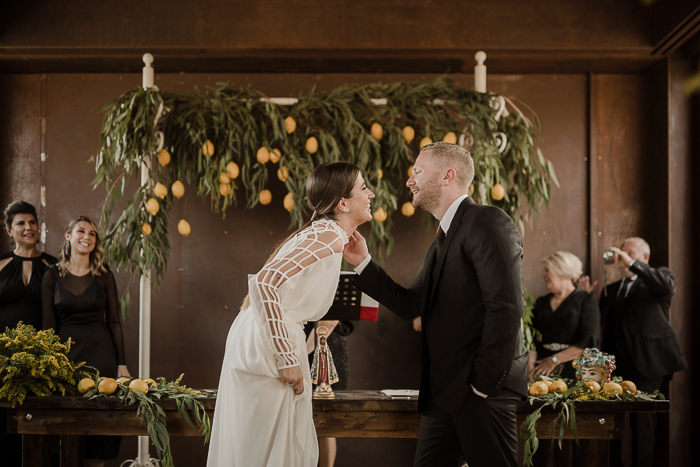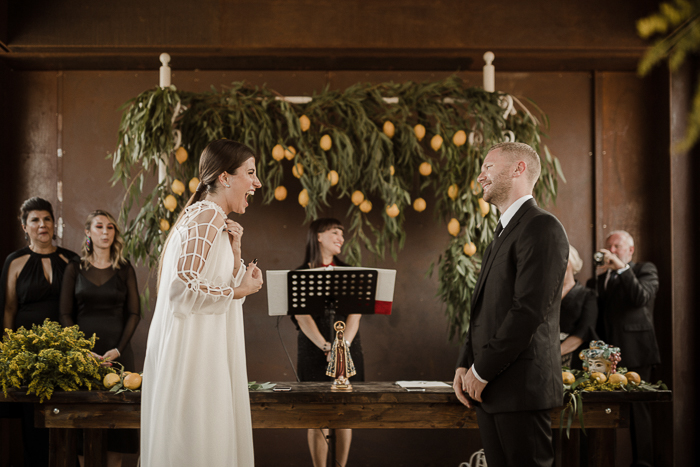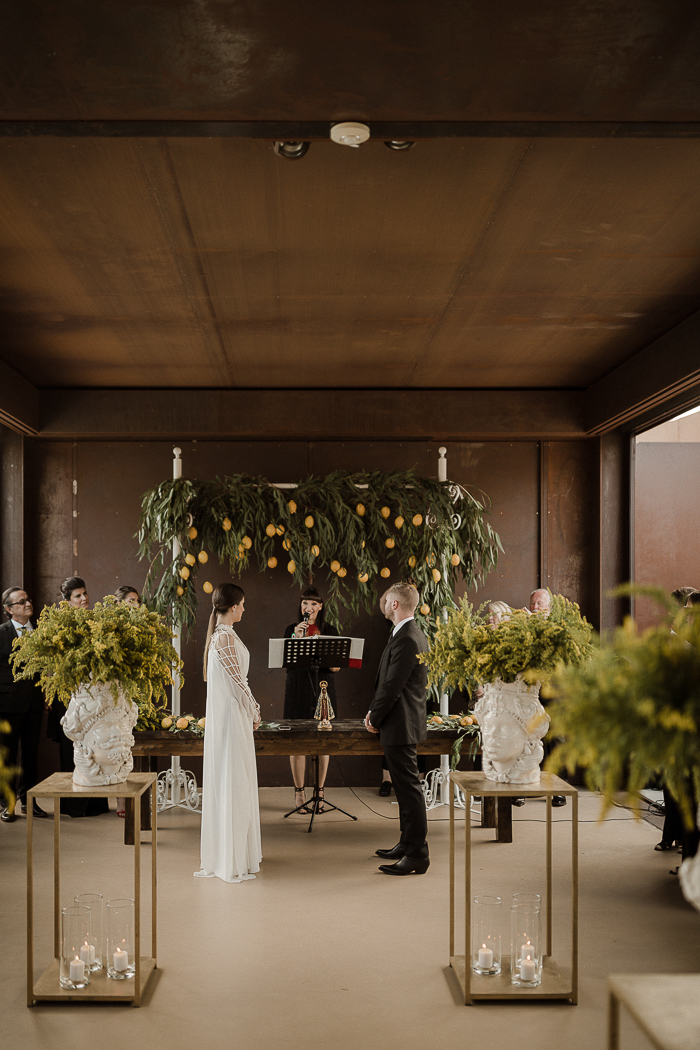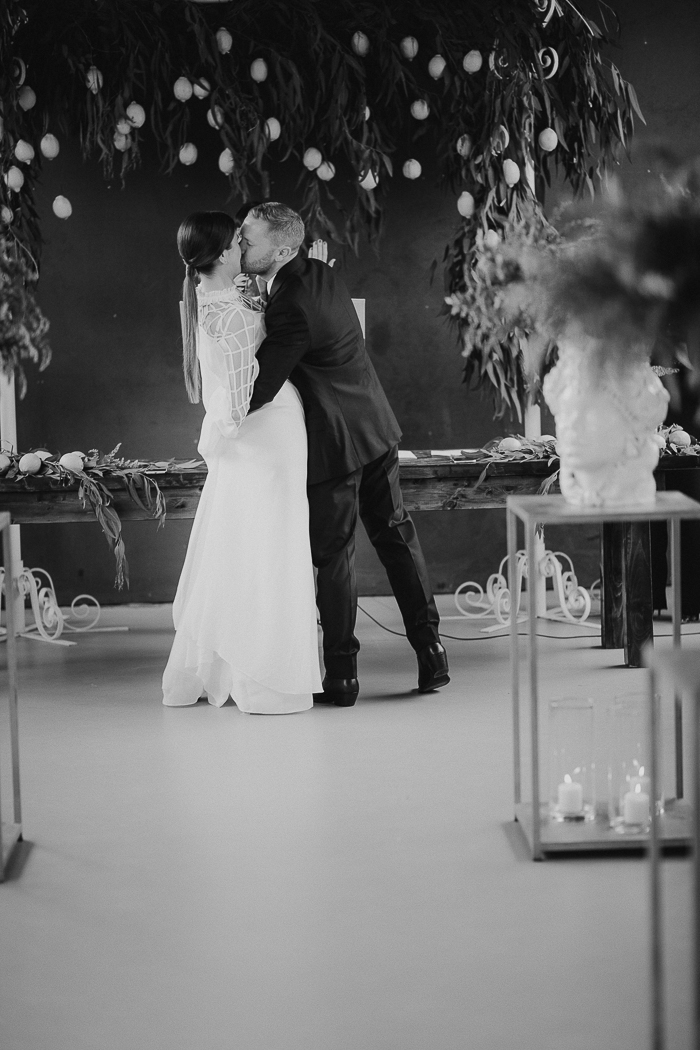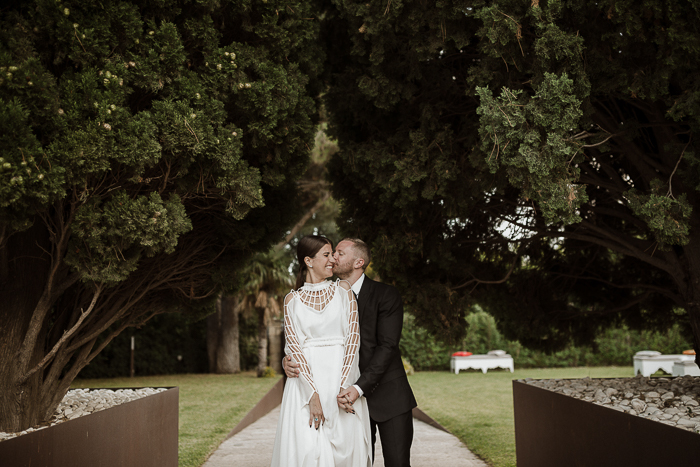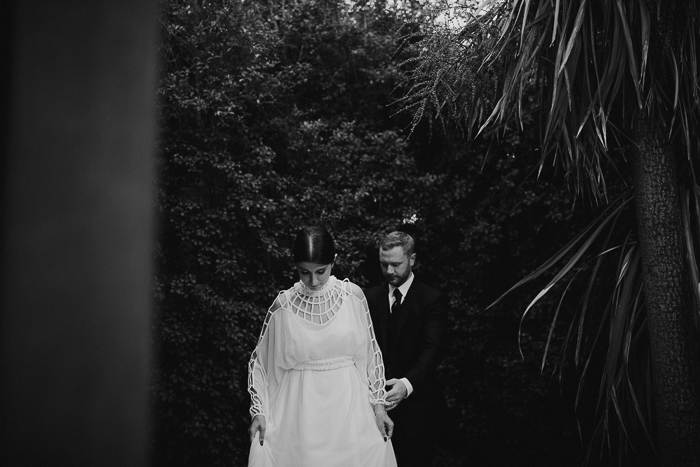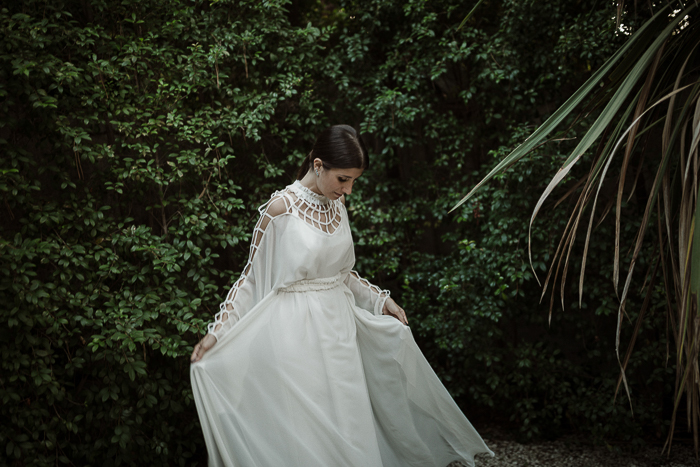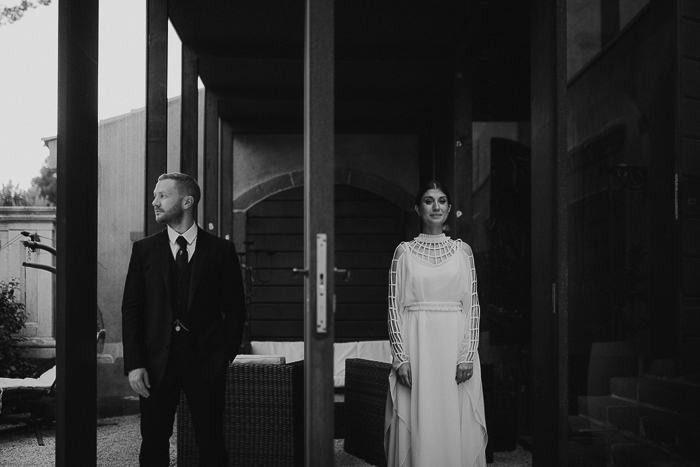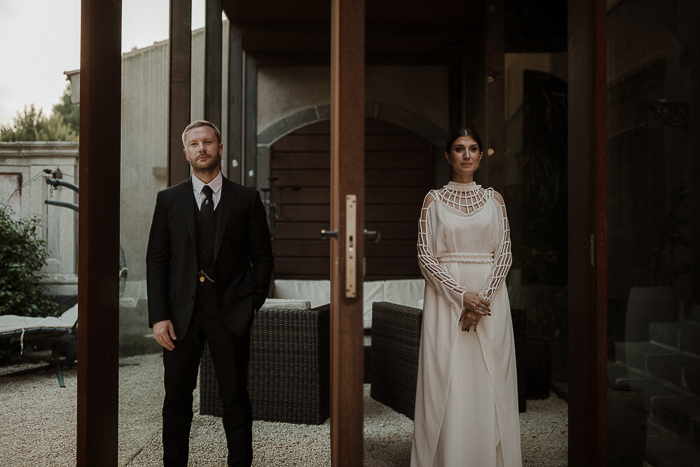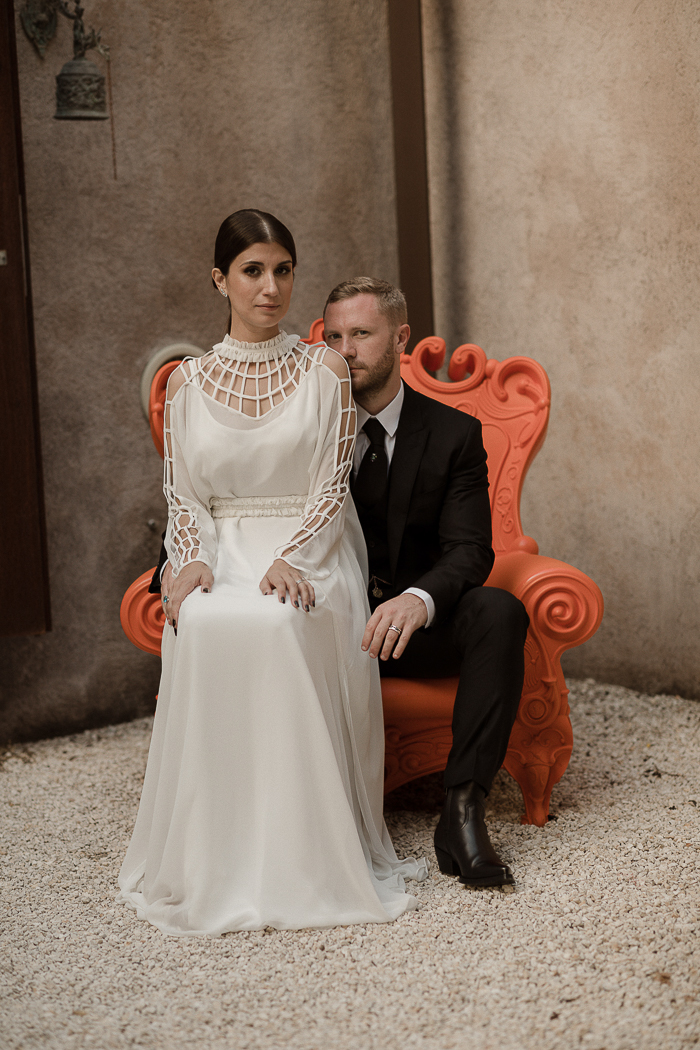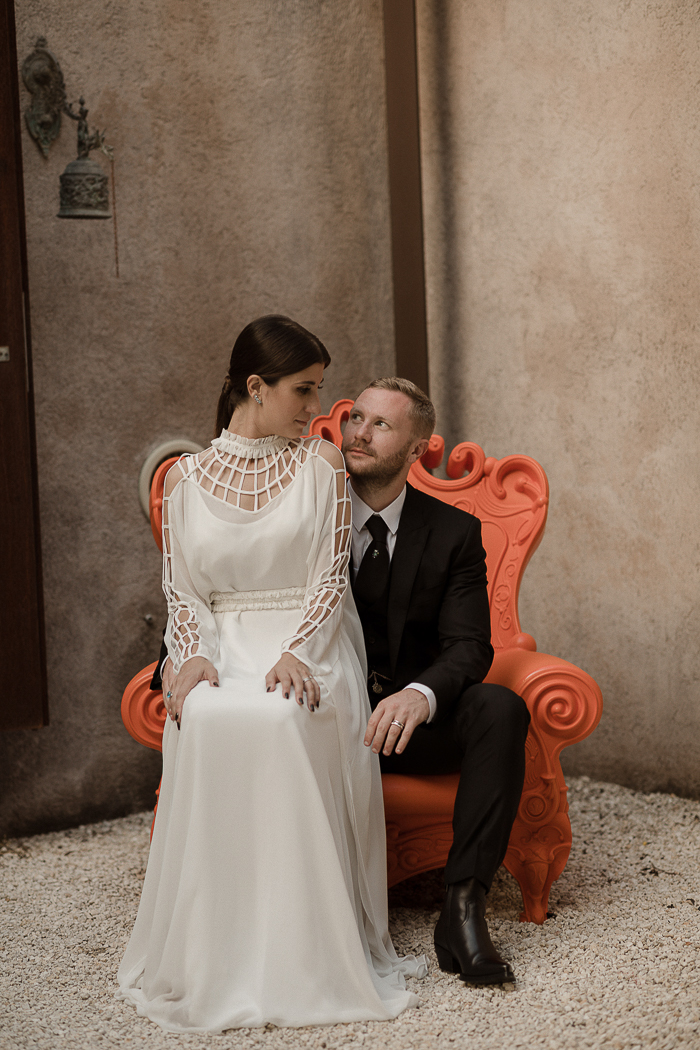 The Most Memorable Part Featuring a Sicilian Tradition
Everything was memorable–full of character and intensity! We will never forget when we saw all our guests from all over the world dressed in black–a Sicilian tradition to protect the couple from bad vibes–dancing the tarantella for 45 minutes.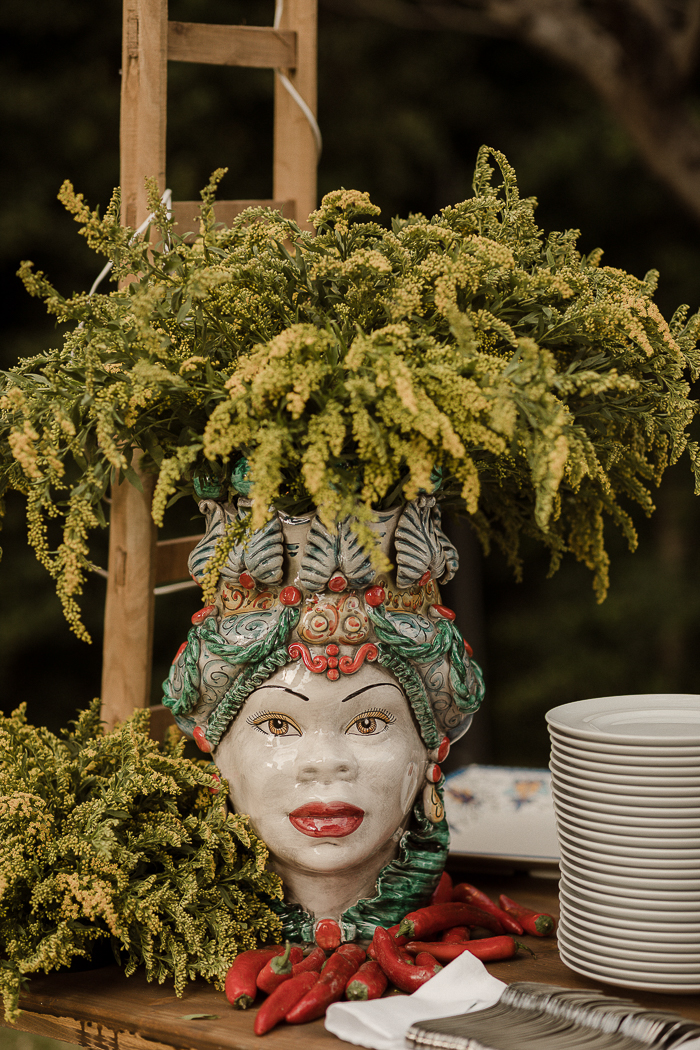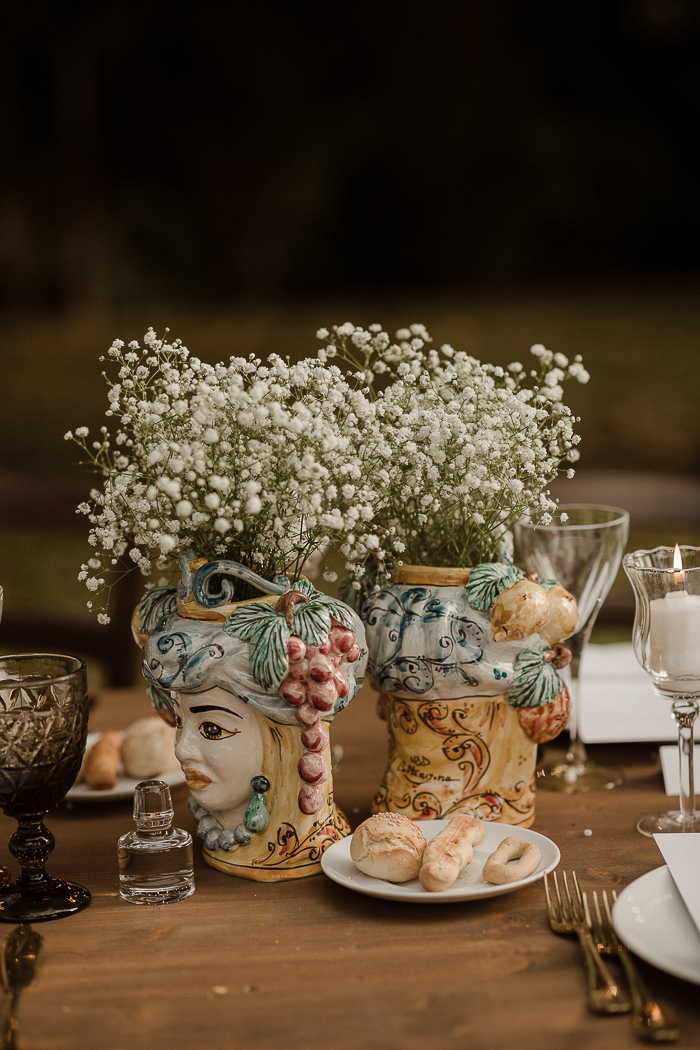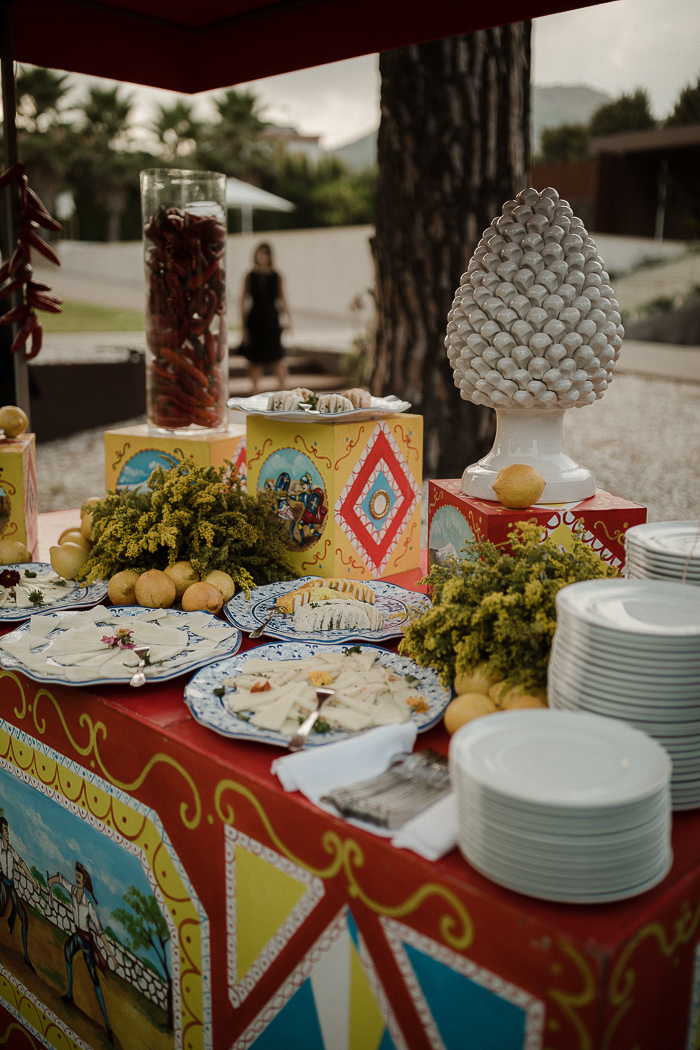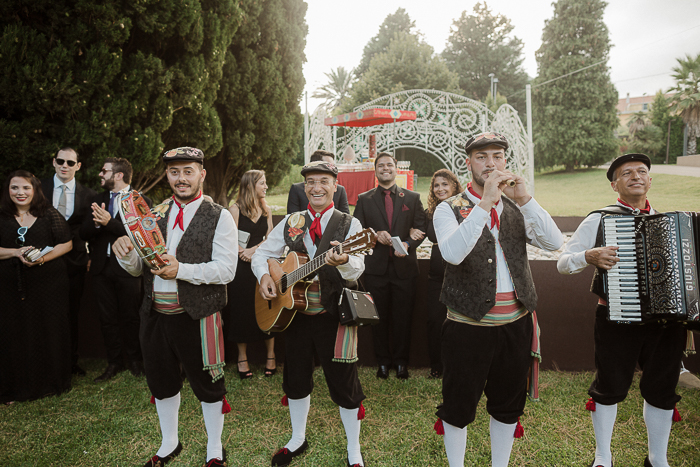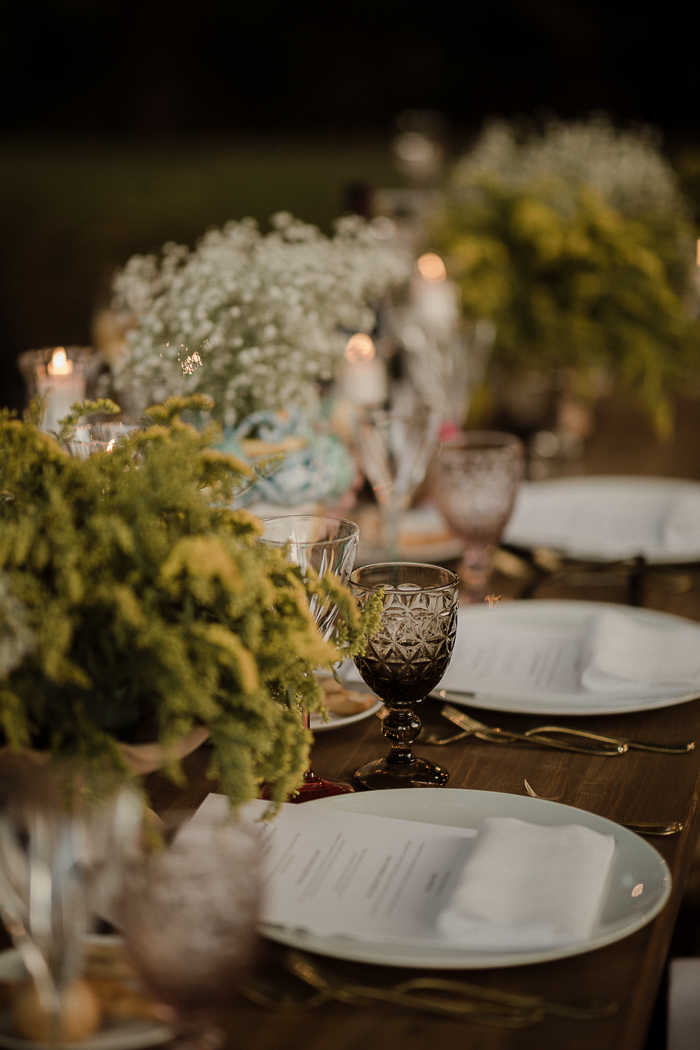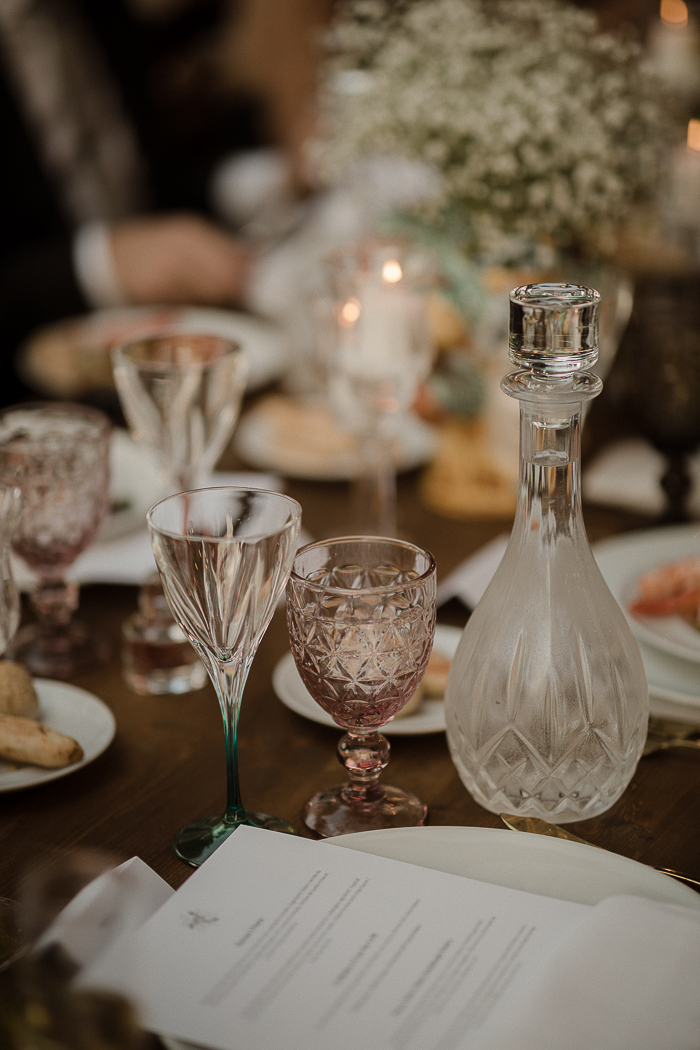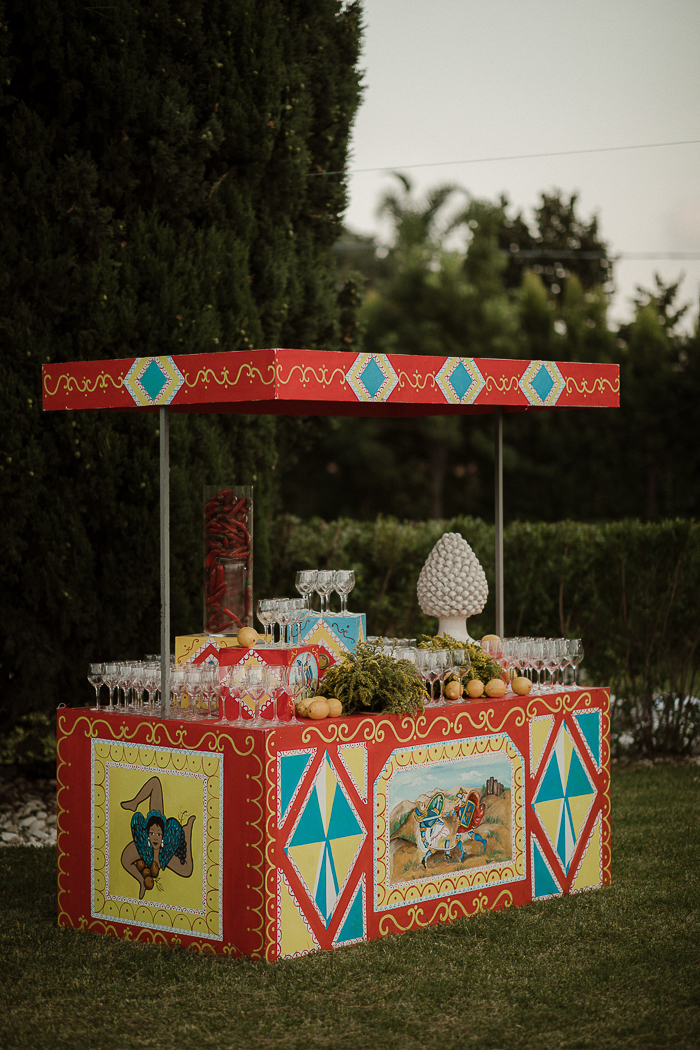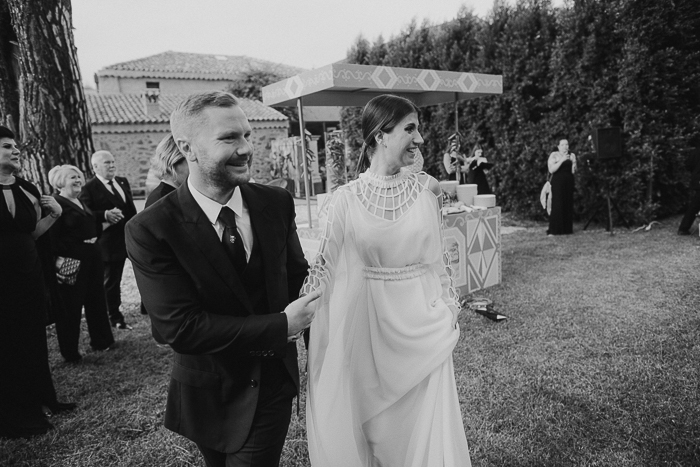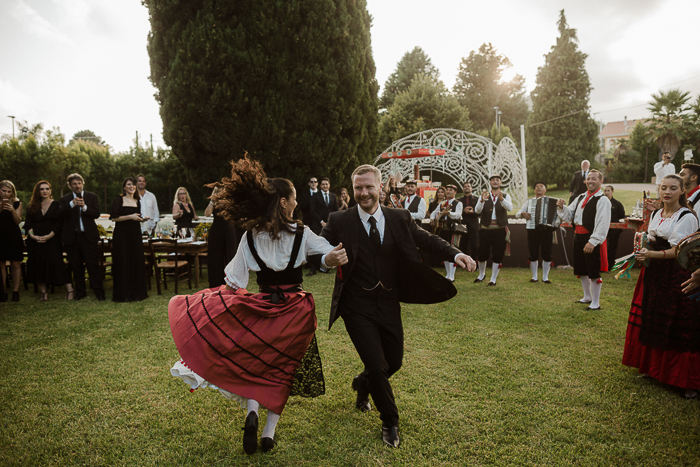 Sicilian Legend Inspired Favors
Our wedding favors were unique and, again, all linked to the history of Sicily. All our guests received a Testa di Moro–a ceramic vase from Sicily. They were created many centuries ago to represent the legend that during the Moor's domination in Sicily's 11th century, a lovely young girl lived in the Kalsa neighborhood in Palermo. Every day, she spent time on the balcony of her house taking care of her plants and flowers. One day a young Moor passing by saw her and was captured by her beauty and declared his love to her, which was immediately returned.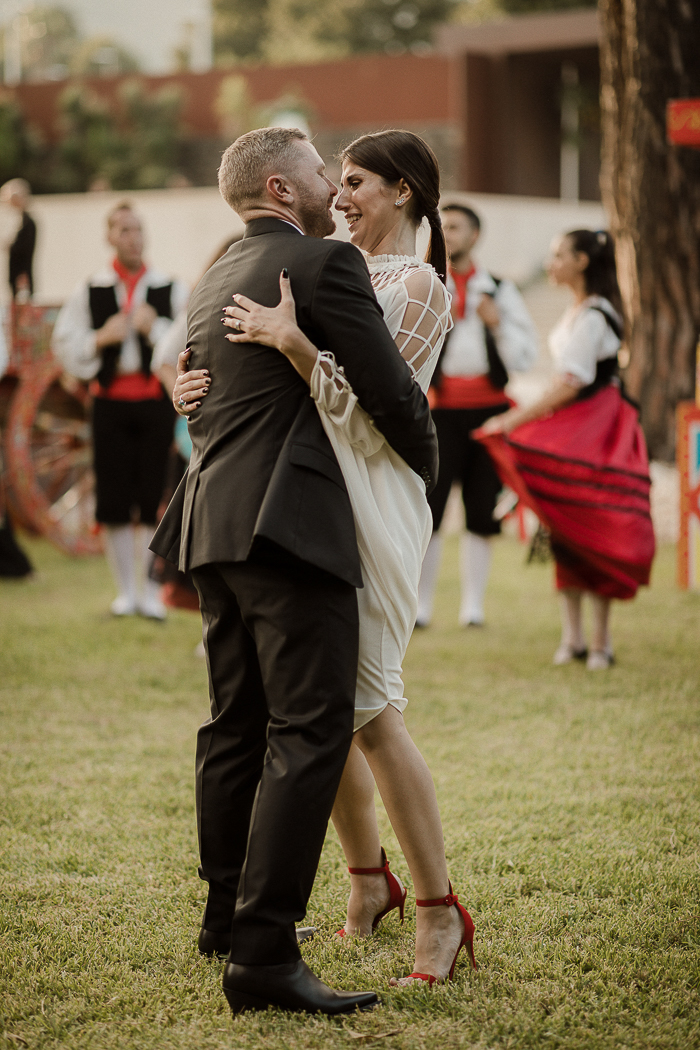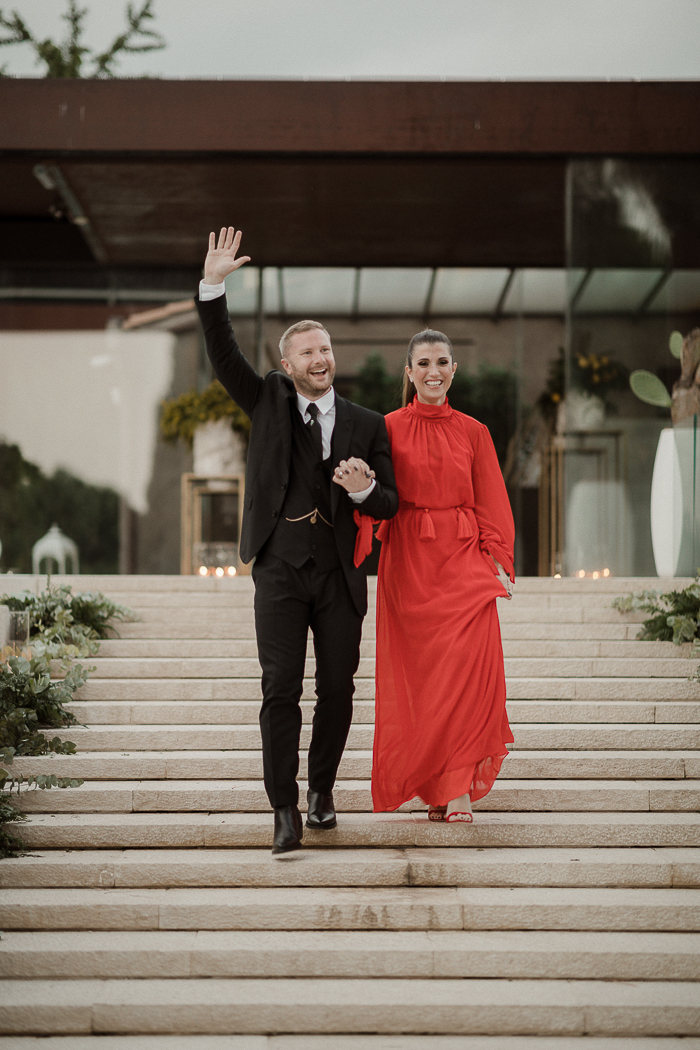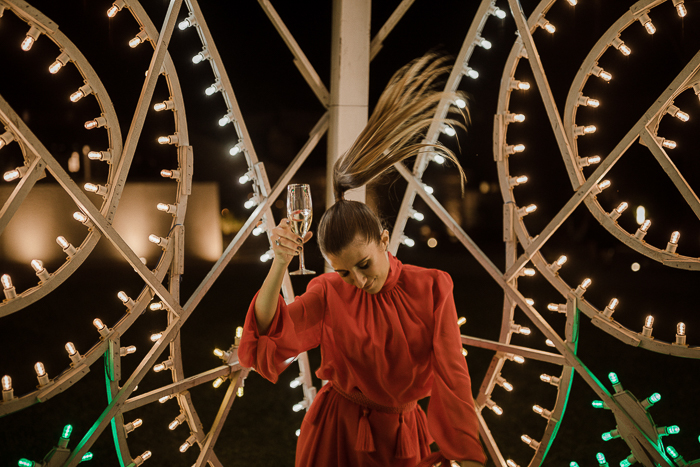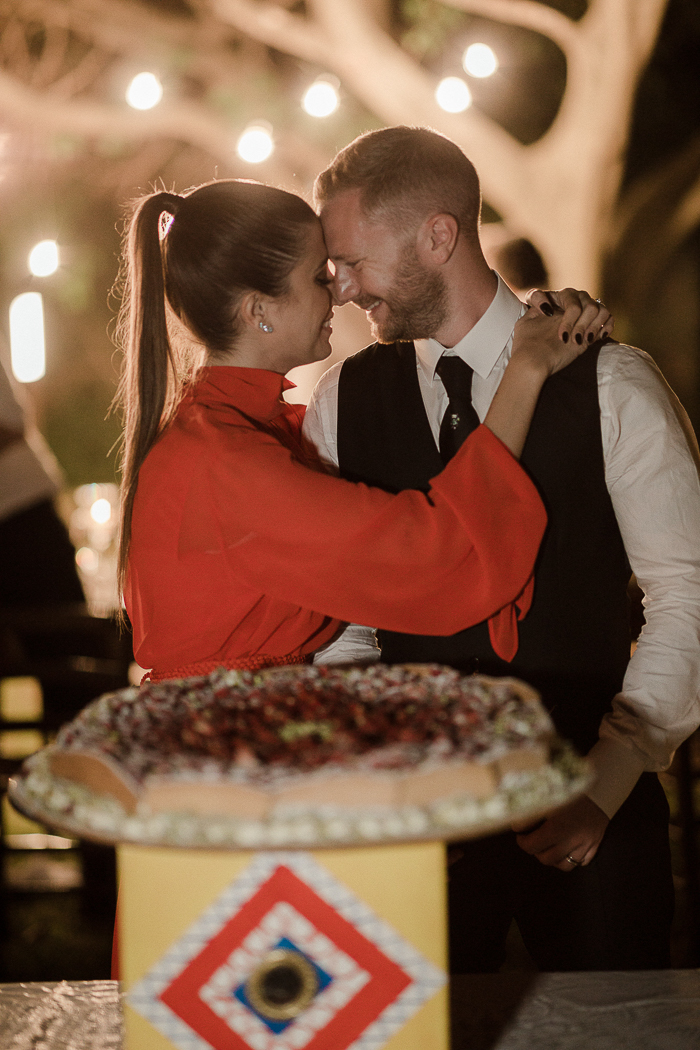 Congratulations again to Ama and Pete on their fashion-forward wedding at La Tenuta Del Baloo! Thank you to Andrea and Federica for sharing their special day with Junebug. And thank you to Junebug member Blooming Eventi for helping put together such a stunning event! If you want to see more of Andrea and Federica's work, check out their profile in our directory of best wedding photographers in the world!
The post Fashion-Forward Sicilian Wedding at La Tenuta Del Baloo with an Edge appeared first on .