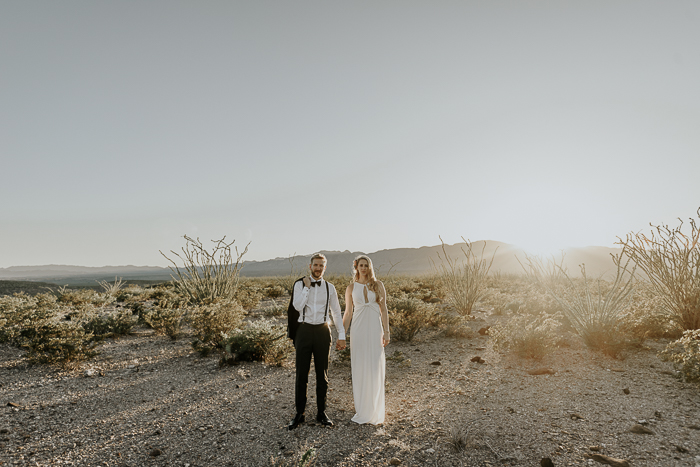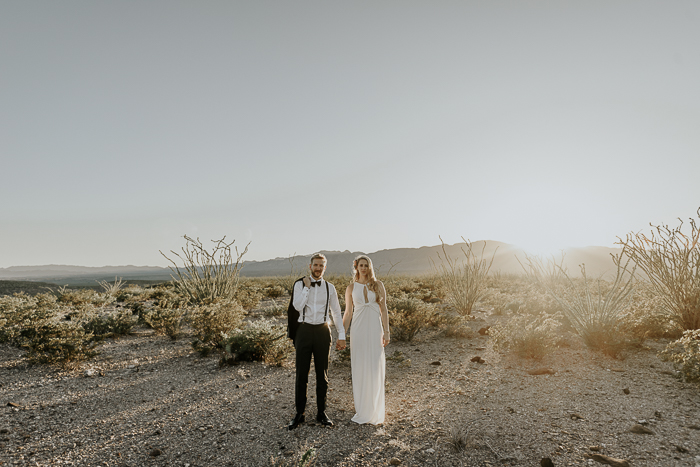 After getting engaged, Emily and Peter celebrated with a vacation to the Chihuahuan Desert. They loved the space so much that they chose to tie the knot in the same Airbnb they reveled in their engagement in. The result was an intimate Texas Airbnb wedding that was a mix of modern yet unique.
The couple, who did all of the planning themselves, incorporated wild floral arrangements from Brandee Winter, DIY touches–such as the backdrop, champagne wall, and their bar—and rentals from Illusions Rentals. Their hard work had the home looking like a professional venue.
So, whether COVID has shifted your once large wedding into a micro wedding, or you're just looking to celebrate with a small group of guests, keep scrolling. You'll find stunning intimate wedding inspiration, all captured beautifully by Junebug member Map + Compass photography.
The Couple:
Emily and Peter
The Wedding:
Modern Solar Home South of Marfa, Ruidosa, Texas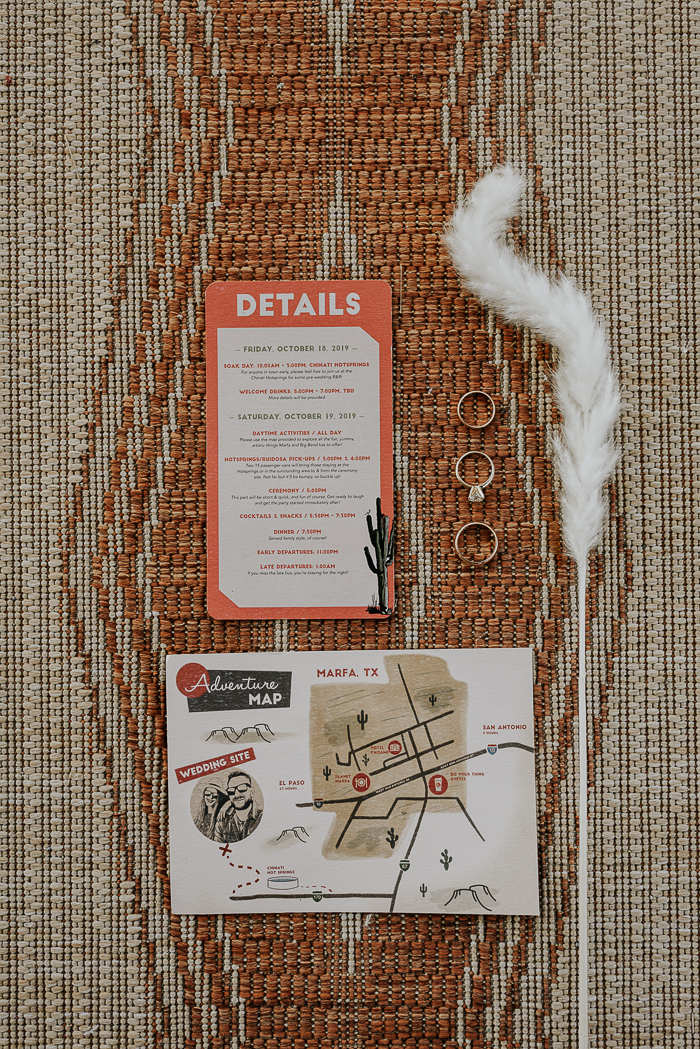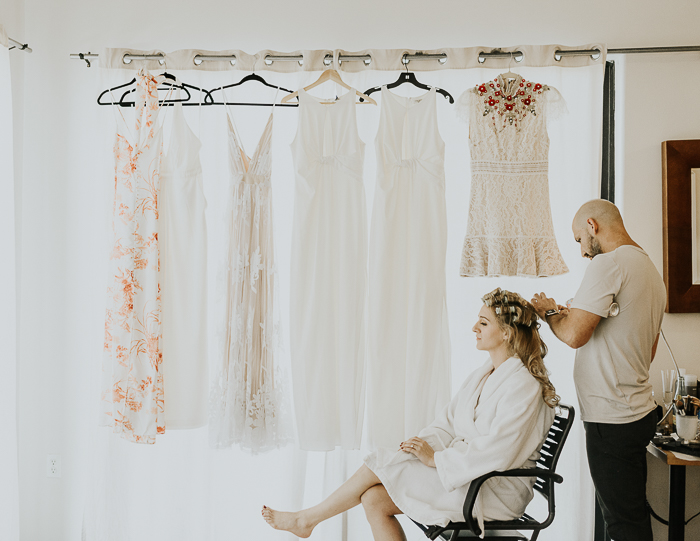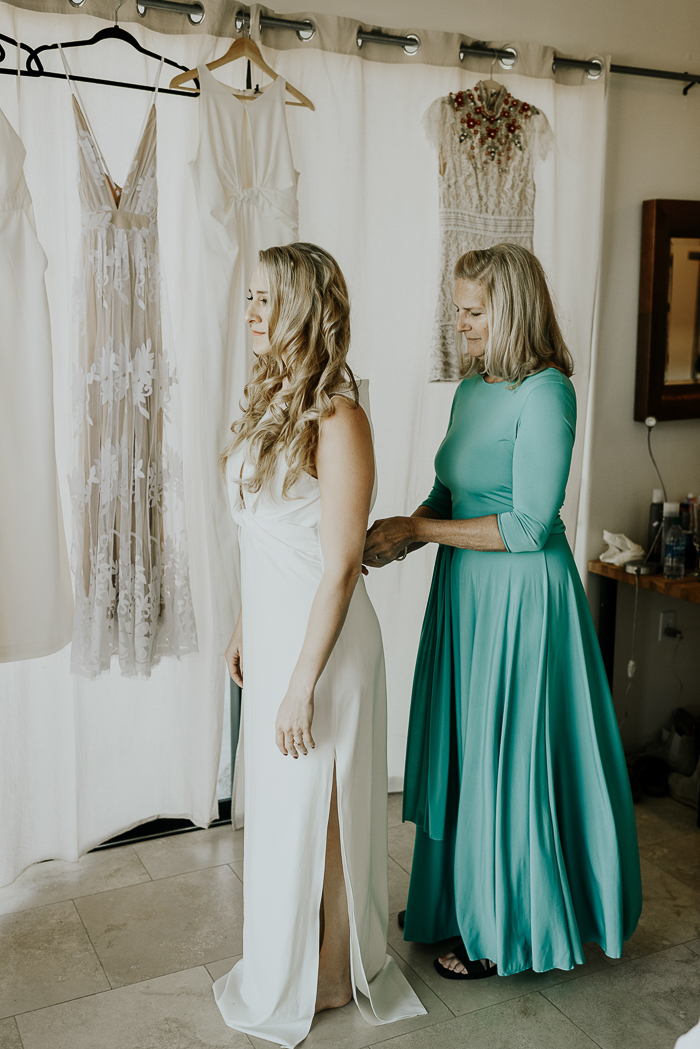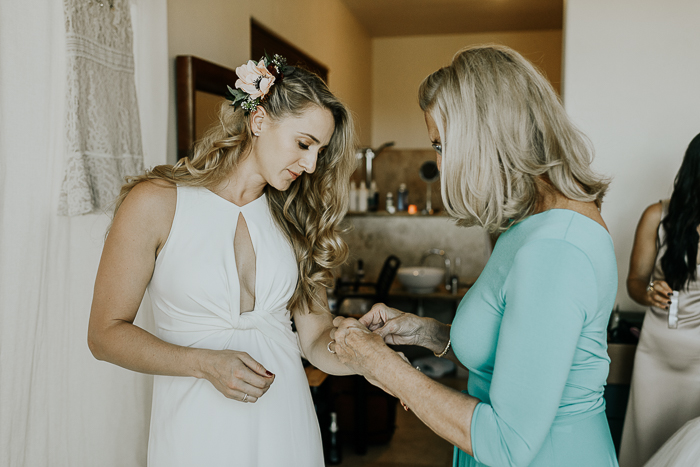 Why A Texas Airbnb Wedding
We stayed at this Airbnb after we got engaged and decided upon arrival that we wanted to make it work as our venue. The remoteness really changed our goal for the wedding, making it much smaller and intimate than we initially planned.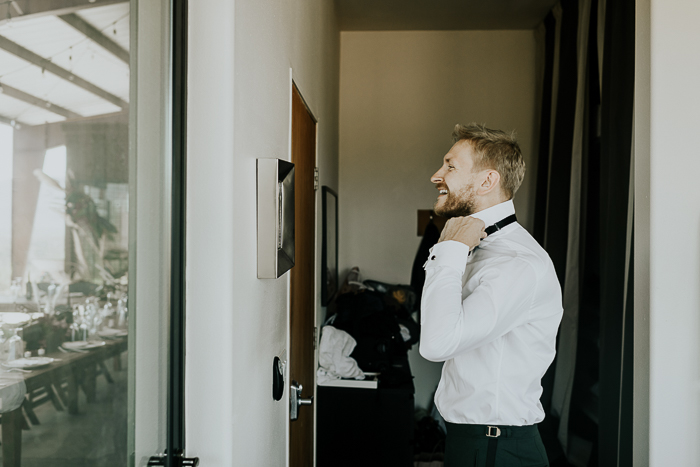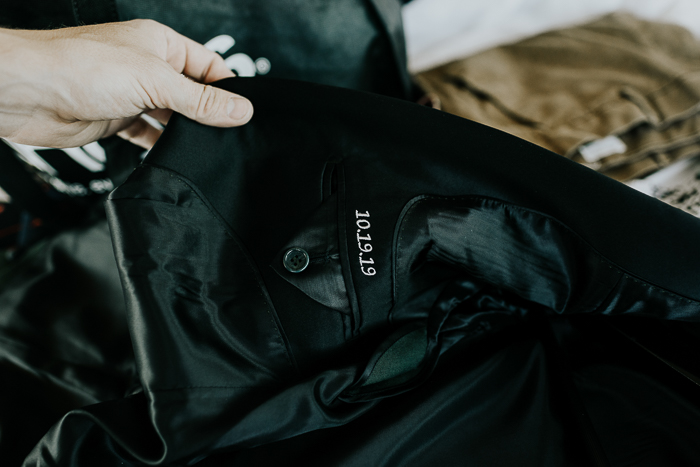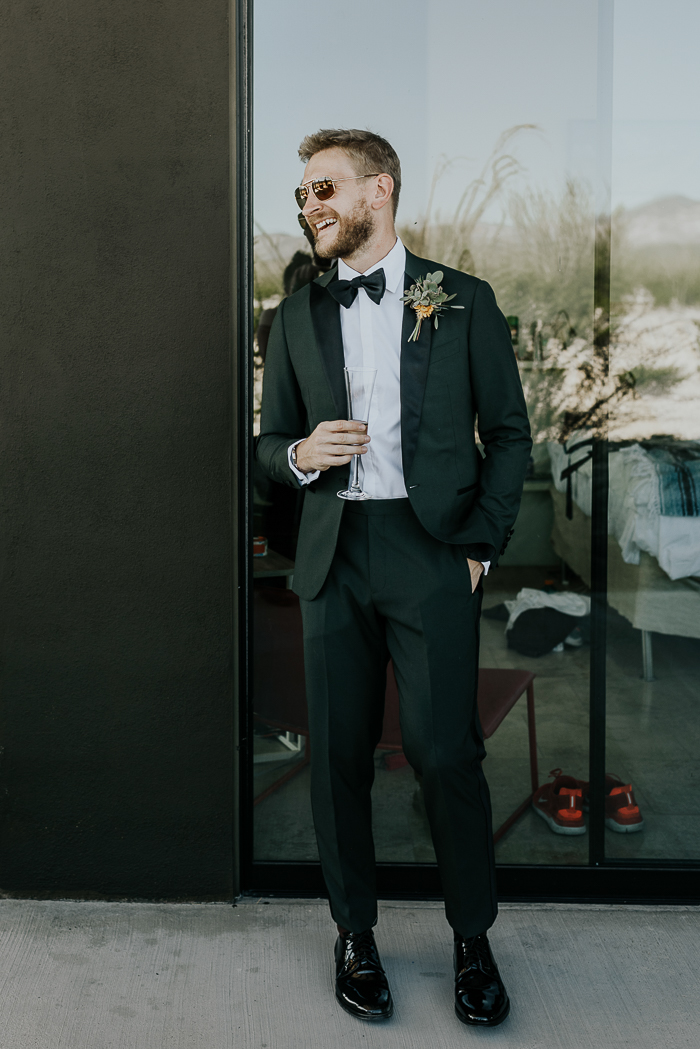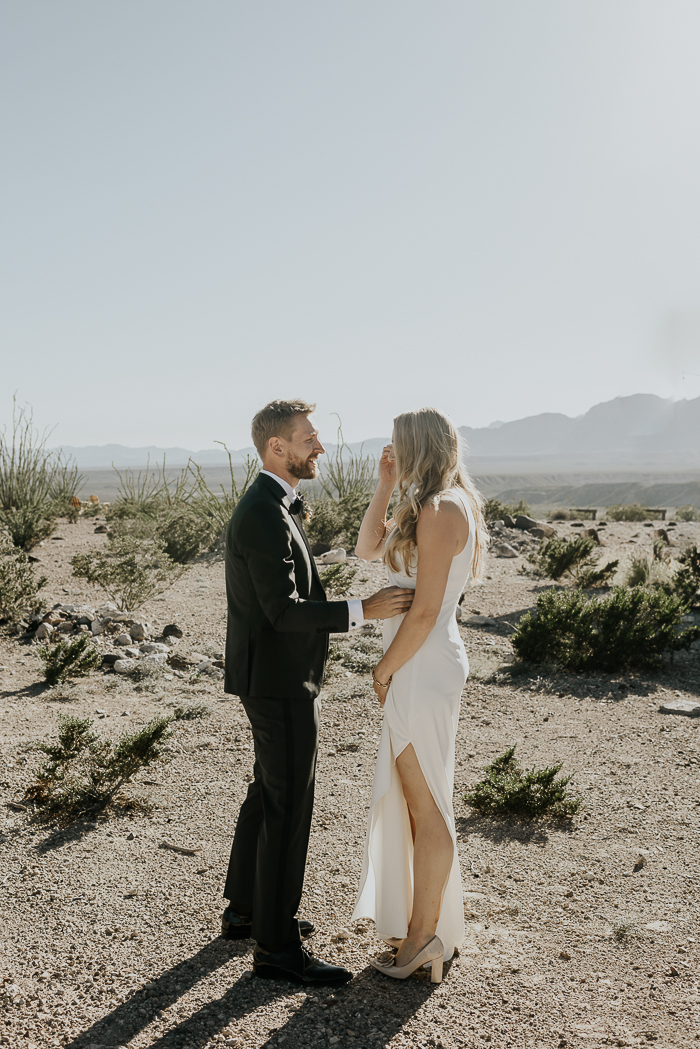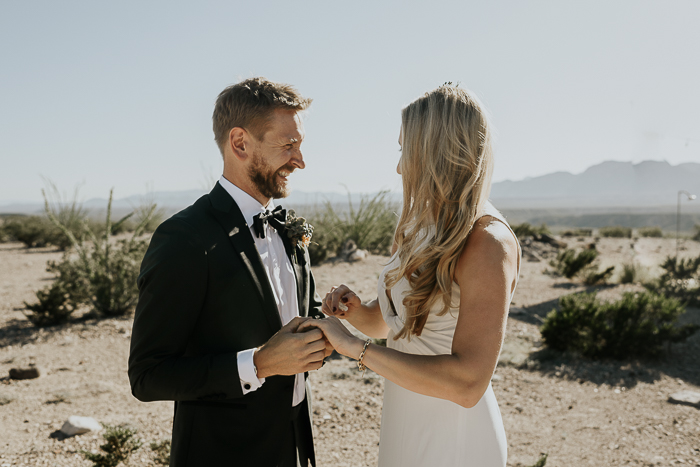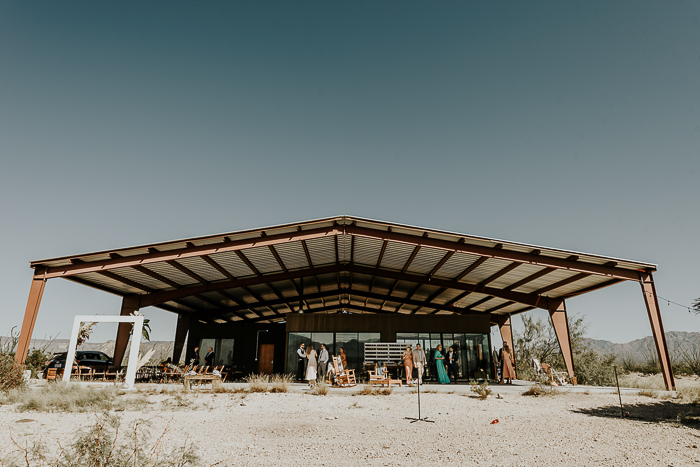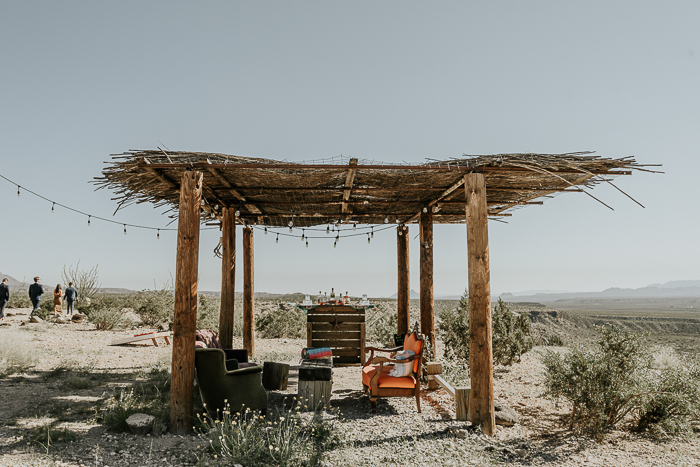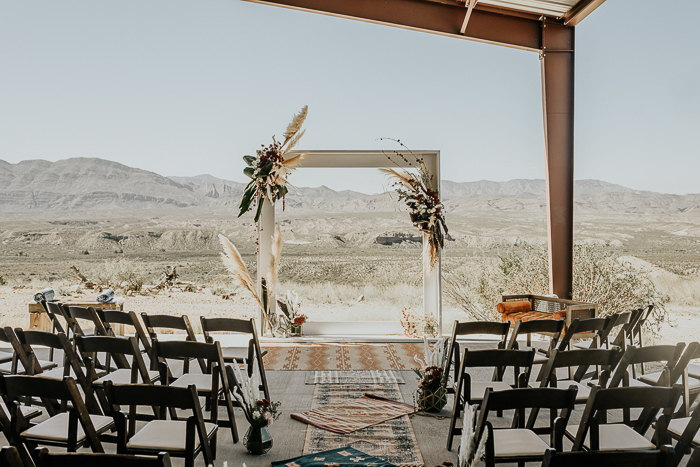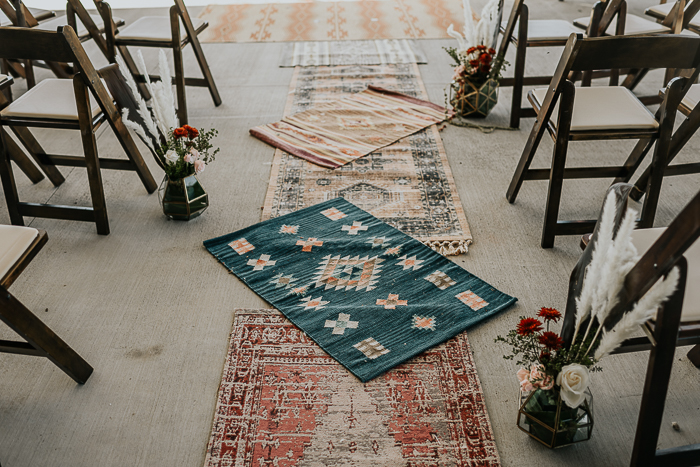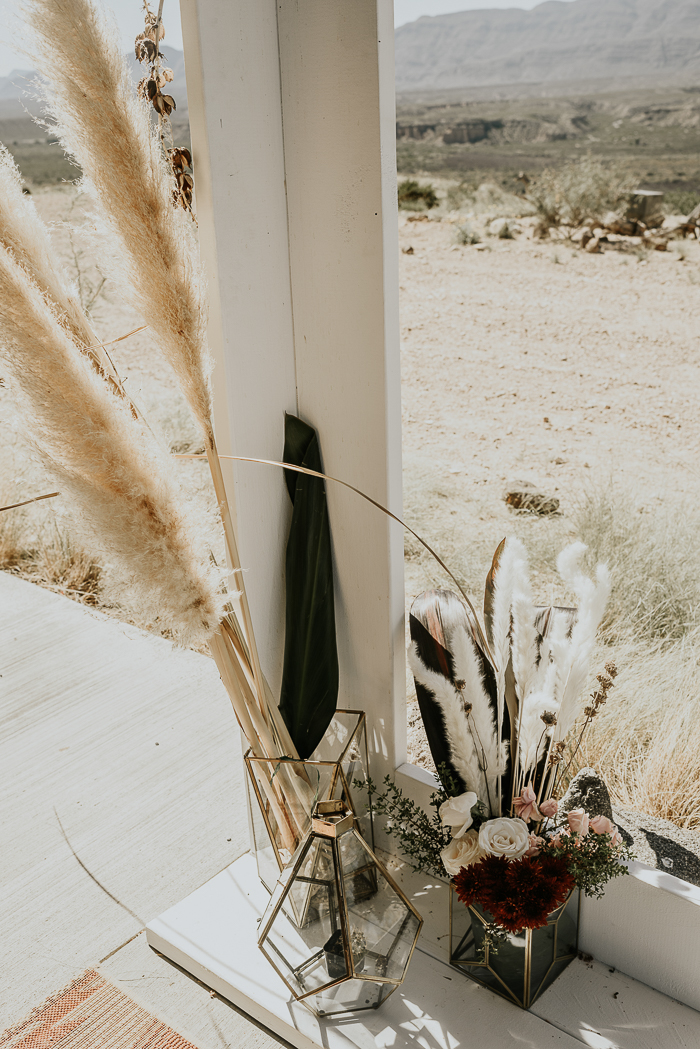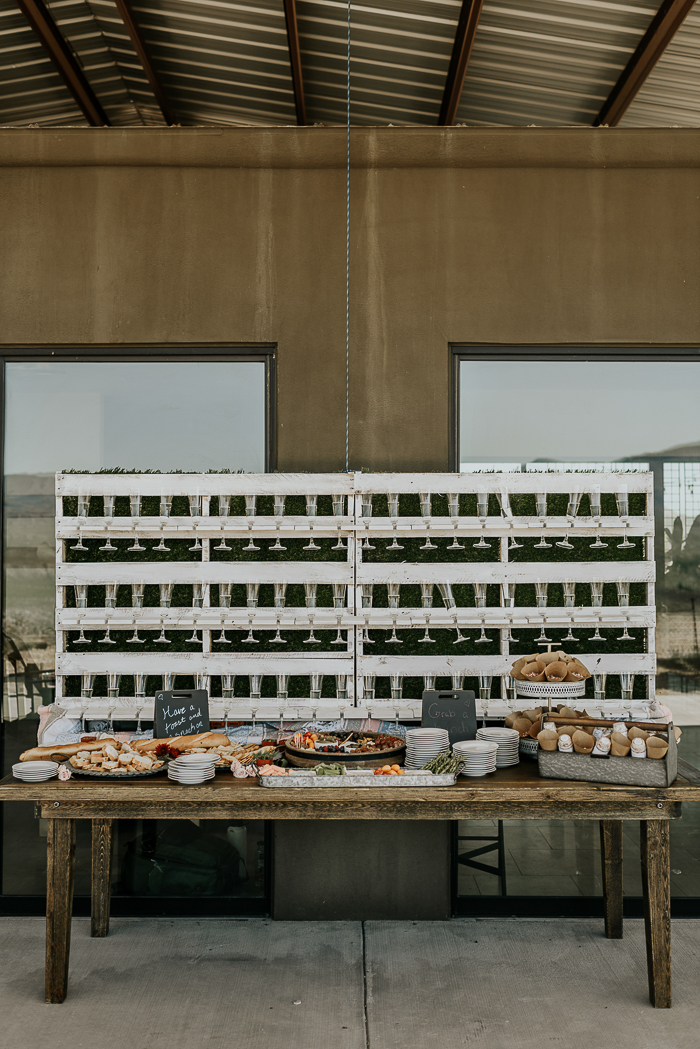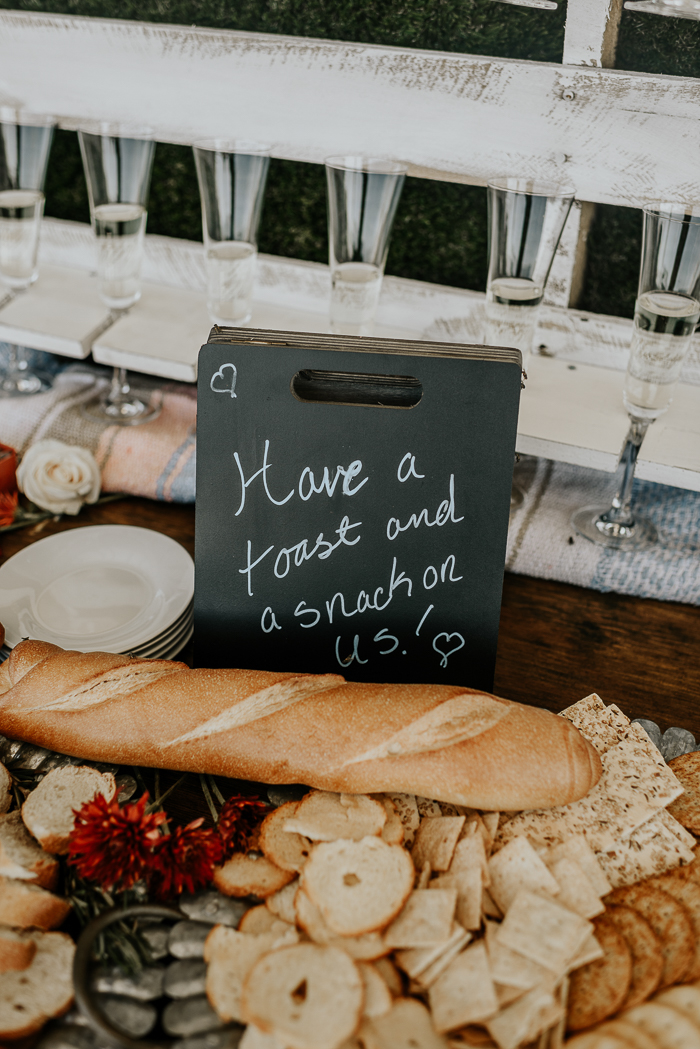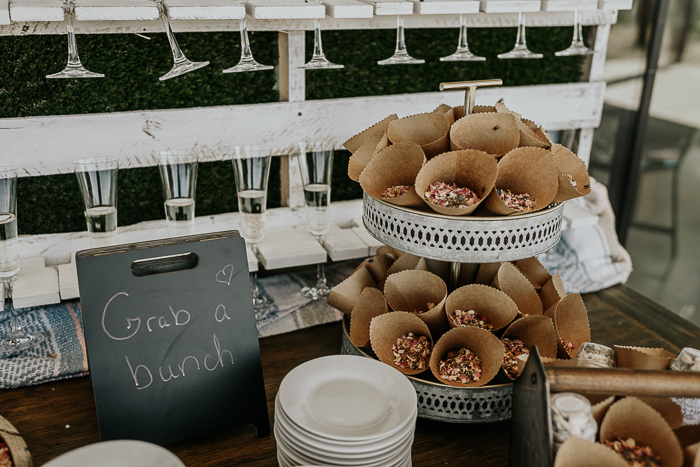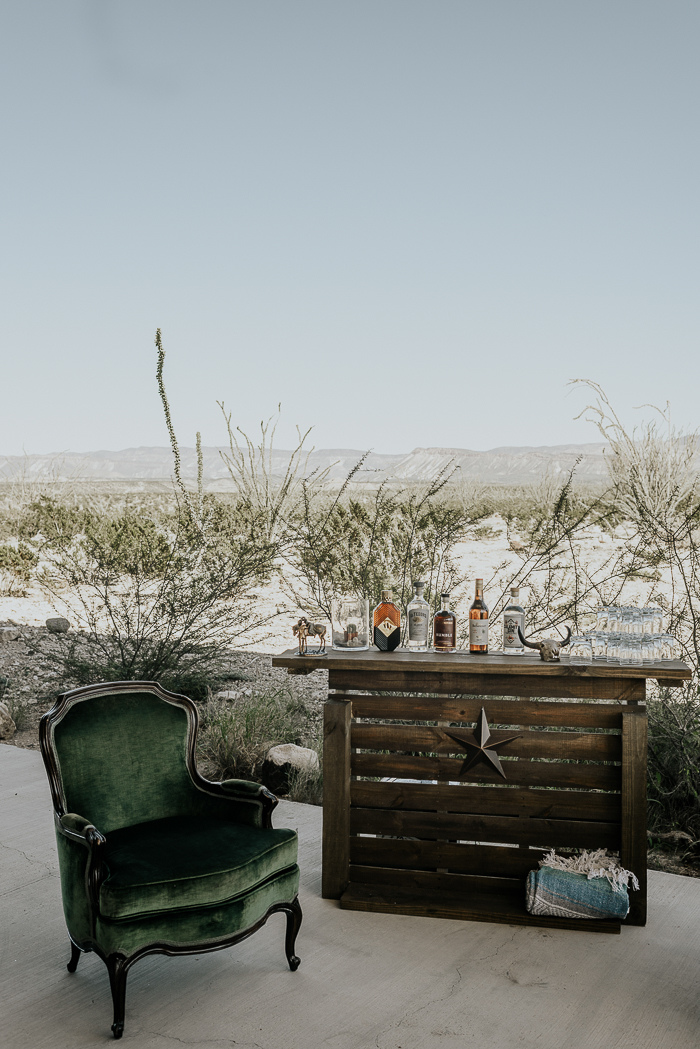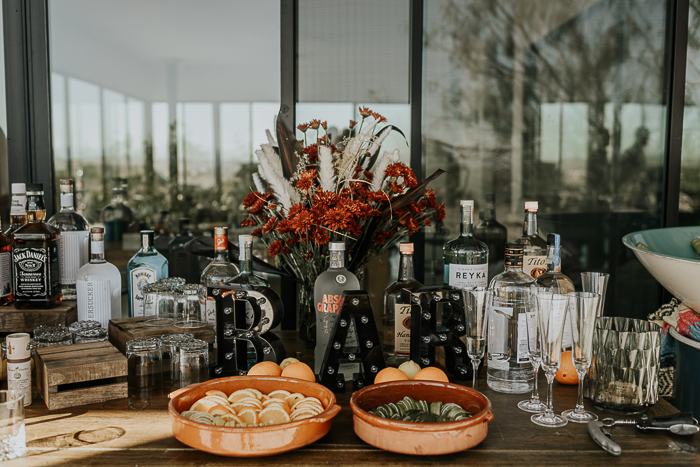 Personalizing The Ceremony And Breaking Traditions
Our ceremony was the only part of our wedding day that we didn't formally plan. Our best friend officiated and worked with other friends to build a ceremony that incorporated their words and advice—all of which was a surprise to us. We also decided to walk down the aisle together, as my father had recently passed away.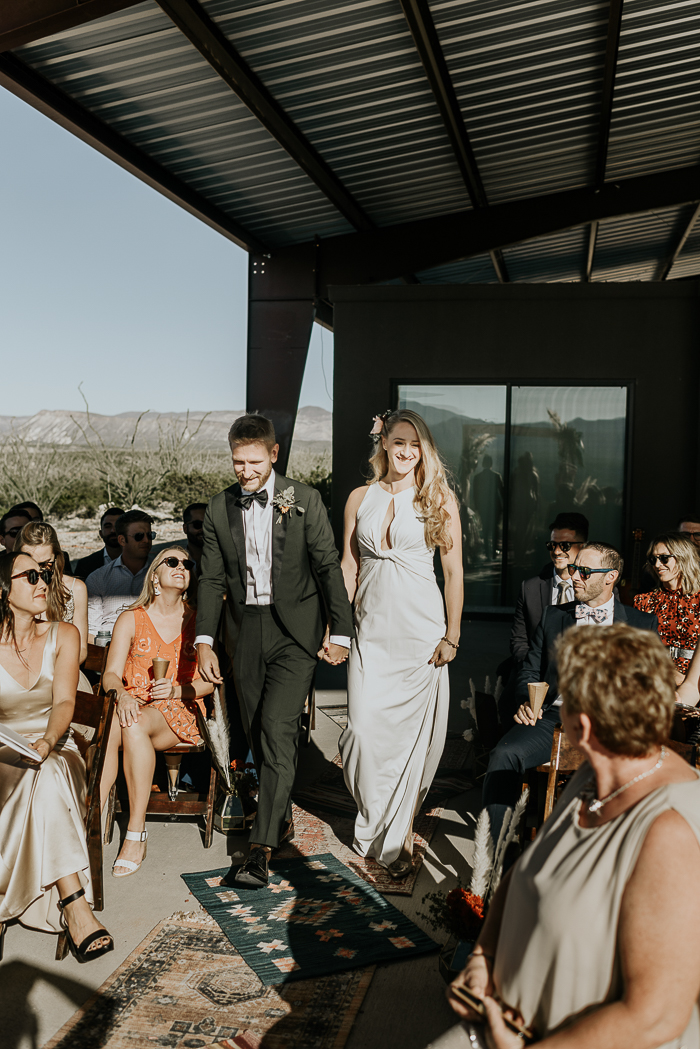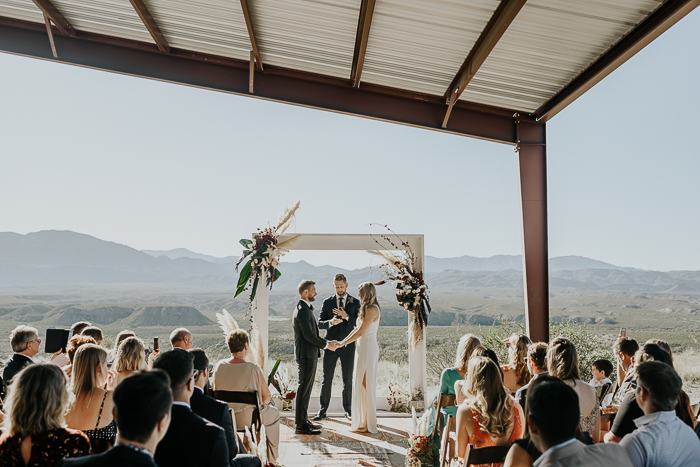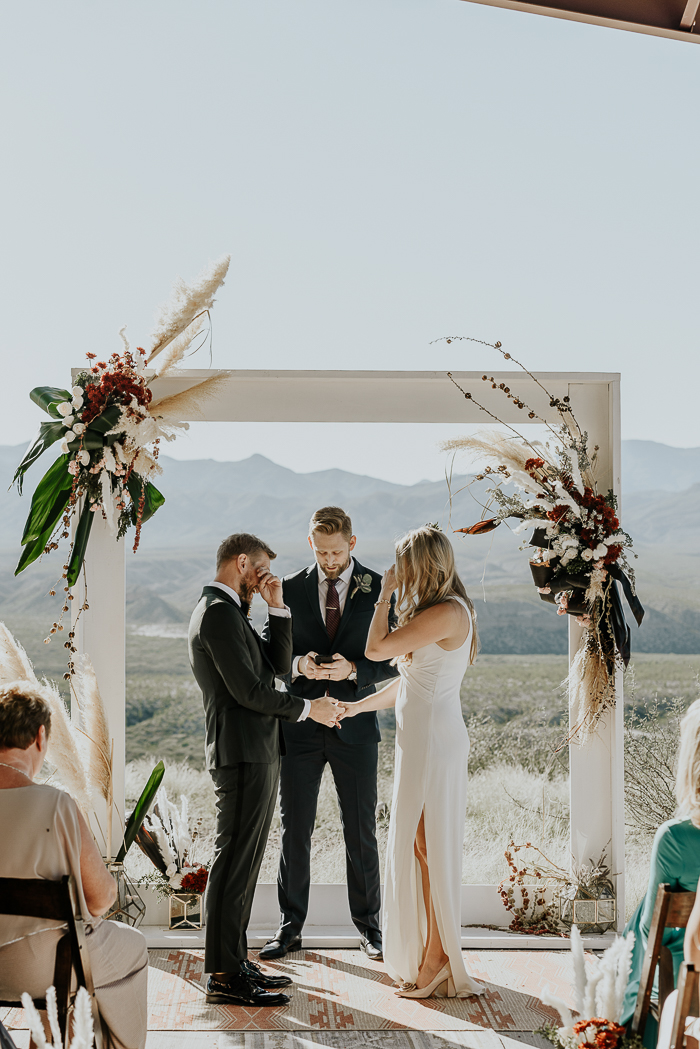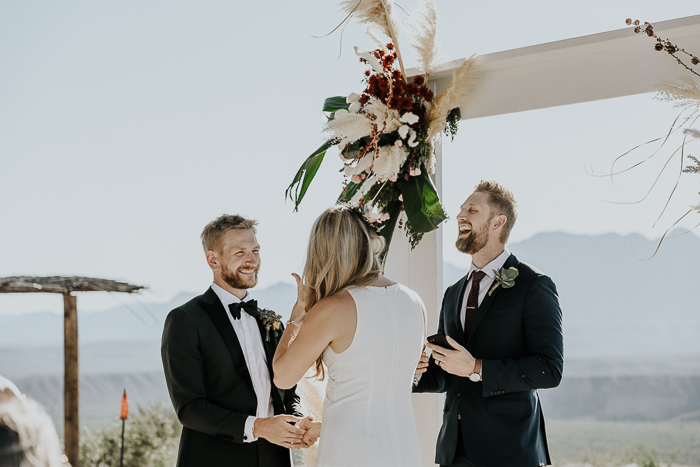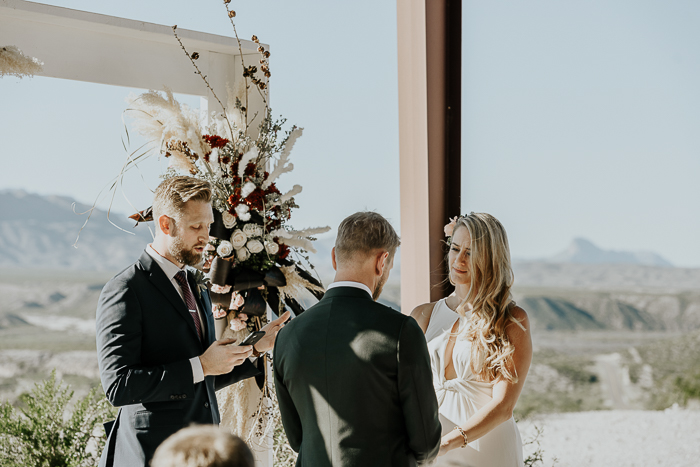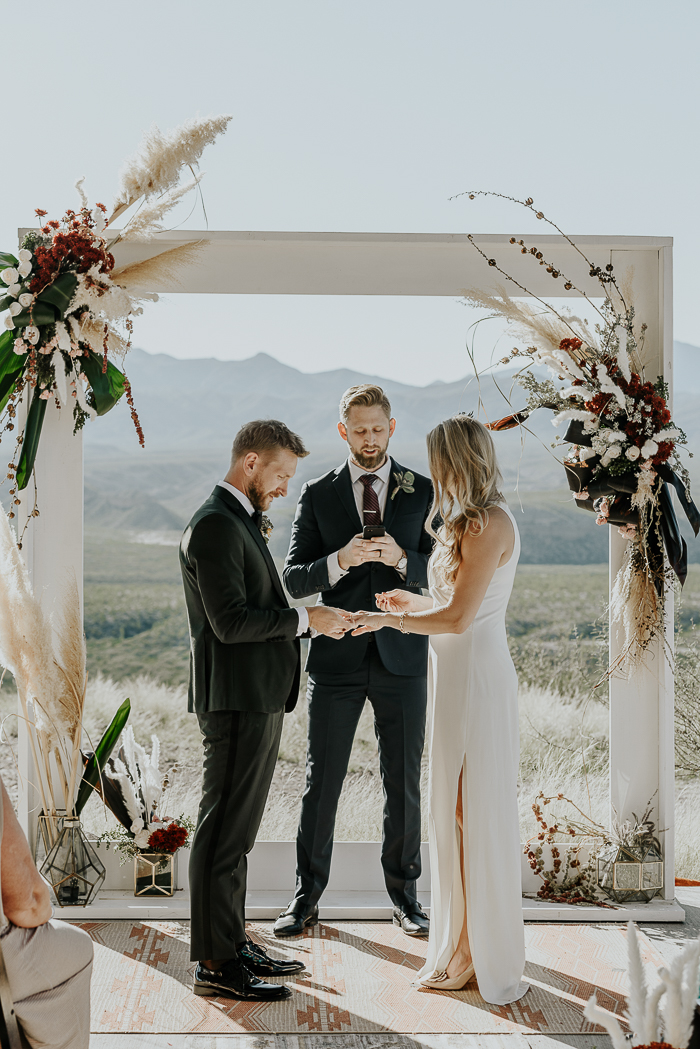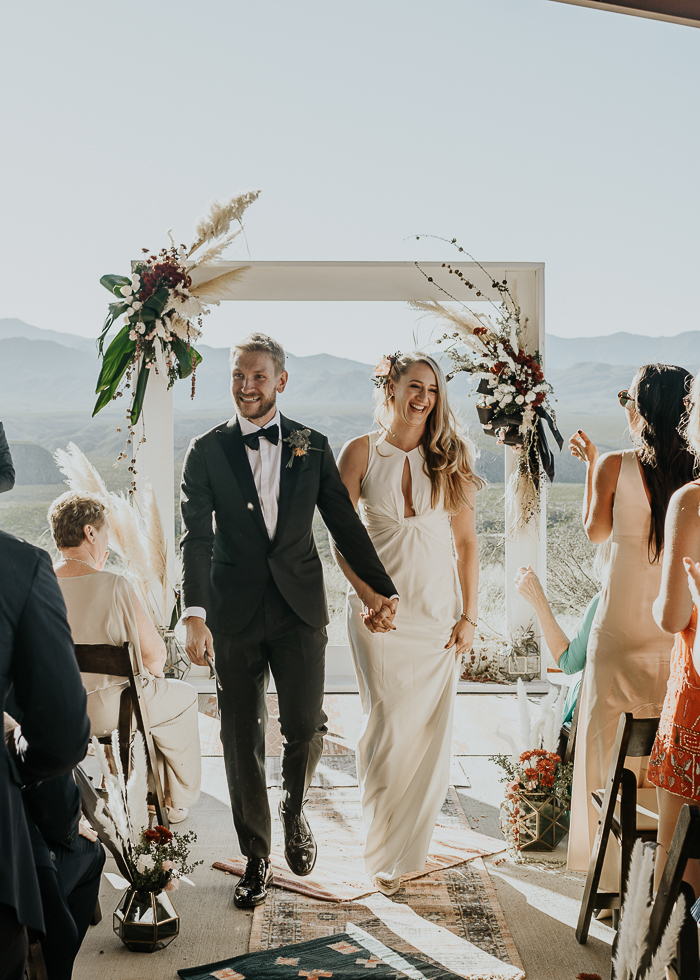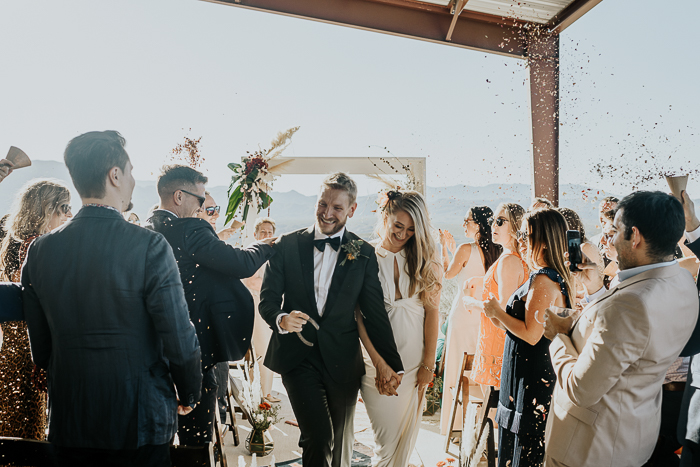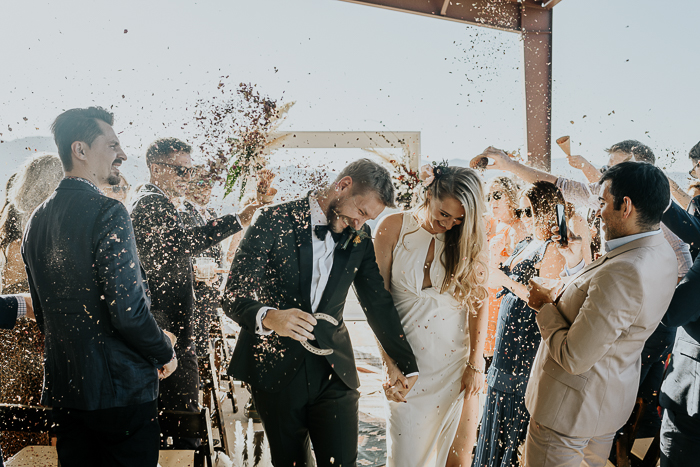 Working With Junebug Member Map + Compass
Our Photographer–Nicole of Map + Compass Photography–was simply the best! As planning picked up and stress was high, Nicole was our guide. She also helped—most importantly—keep my sanity, as we decided to part ways with our coordinator and florist. Through it all, she encouraged us to trust ourselves and never waiver from our original vision. She jumped in with decor ideas, introduced us to amazing vendors, and revised our timeline countless times until everything made sense. Every idea, question, and concern was met with support and invaluable constructive feedback. She was so much more than a photographer!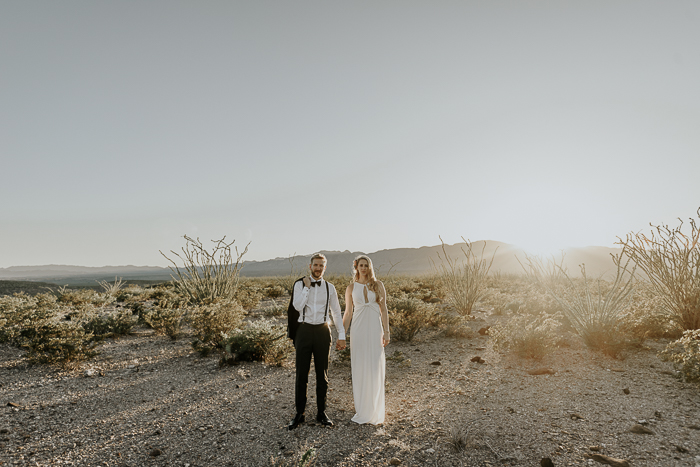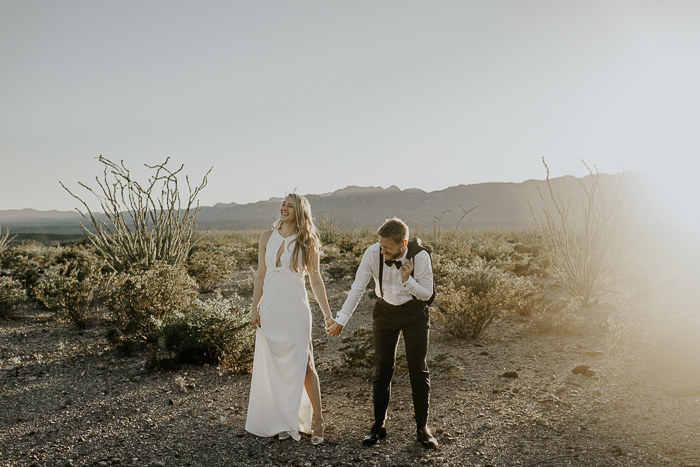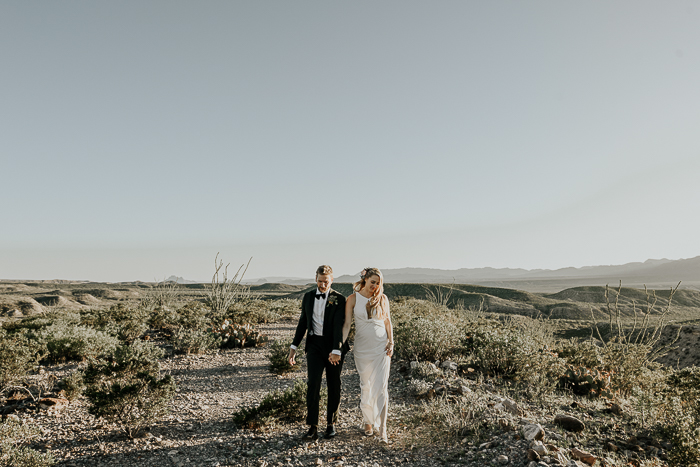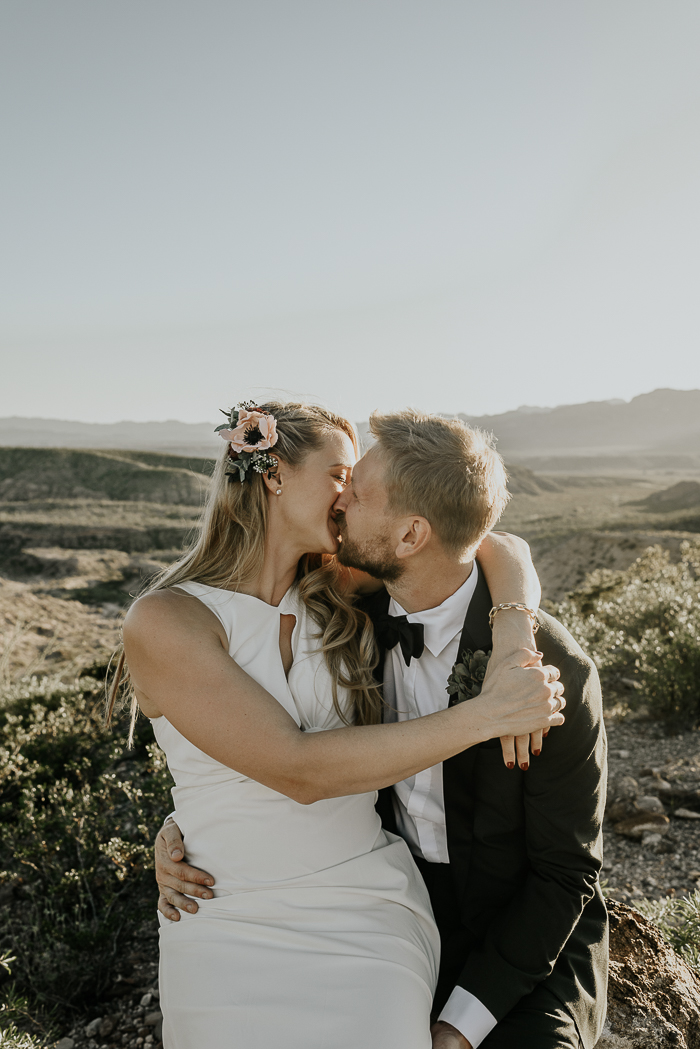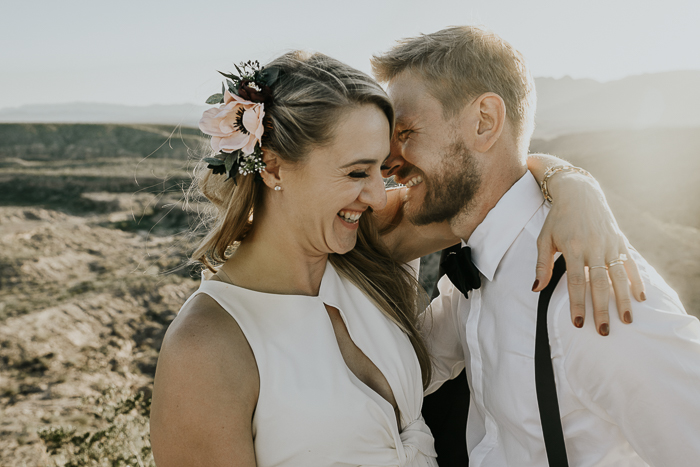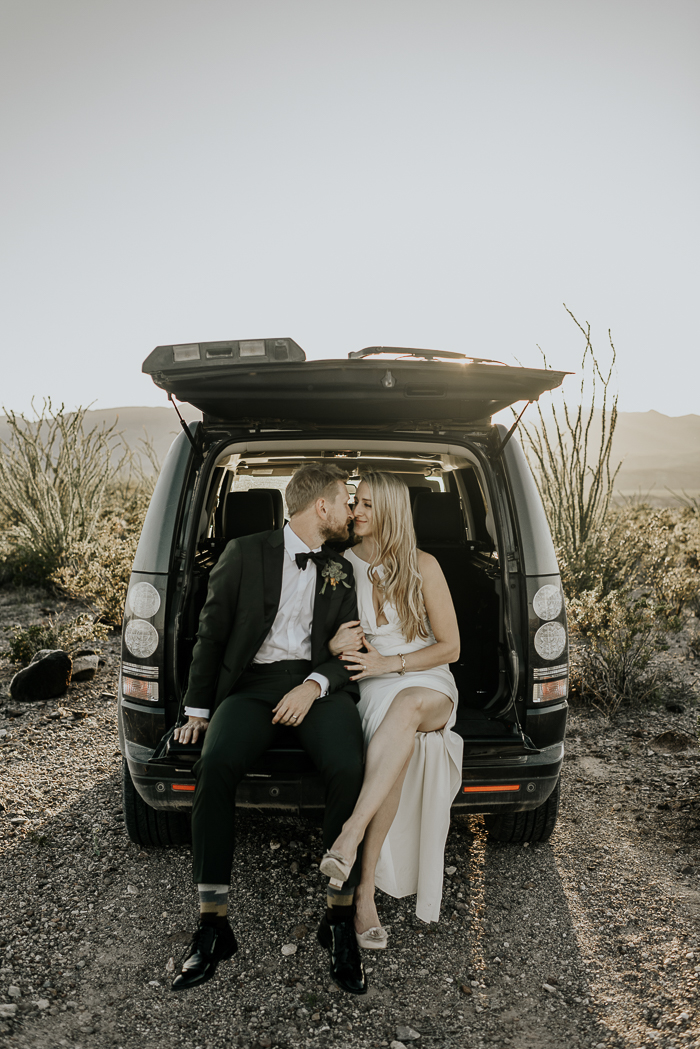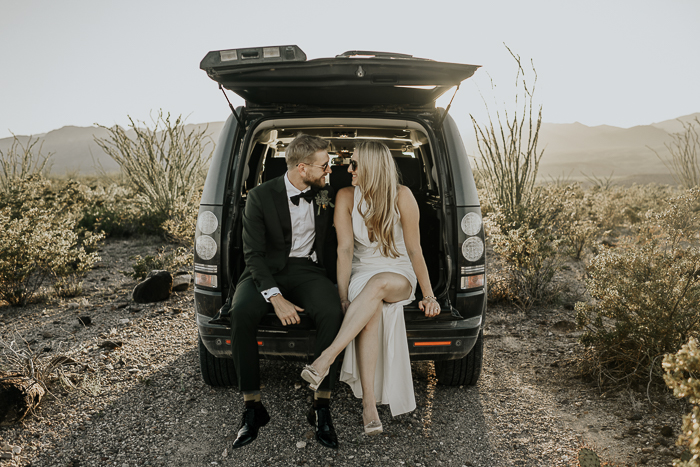 Modern And Funky Wedding Vibes
Our overall goal for the wedding was to have it feel like a really intimate dinner party. We kept the numbers small–under 50–with an emphasis on the fact that these were the people who were going to help us through our marriage in the years to come. From a design/style perspective, the vibe mirrored us as a couple–a unique mix of traditional, modern, and funky. We made our own altar and we collected most of our decor throughout the year we were engaged. The venue was a perfect example of this mix–an ultra-modern house in the middle of the Chihuahuan desert.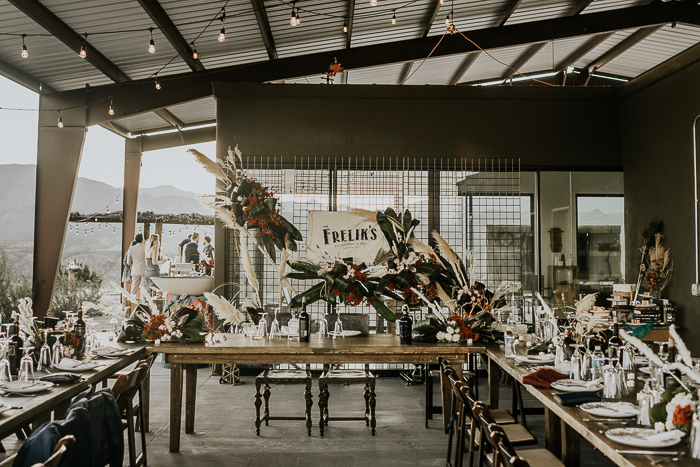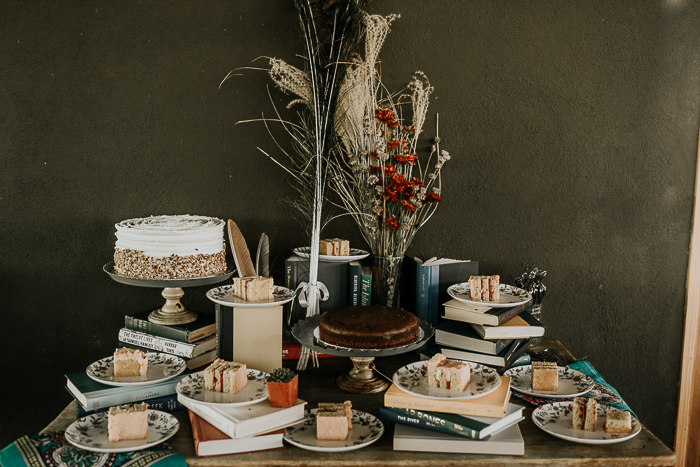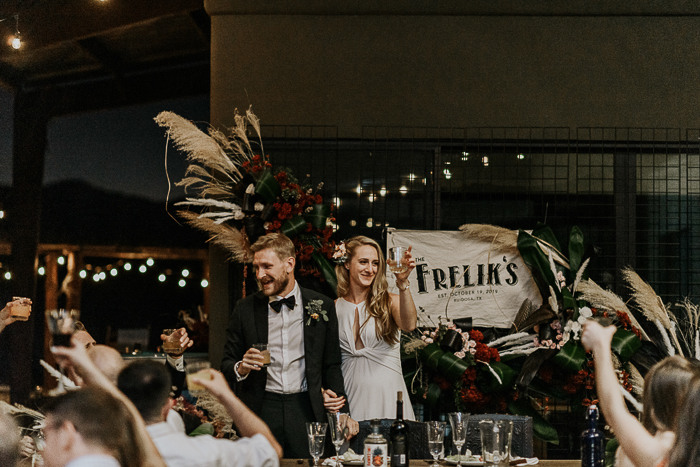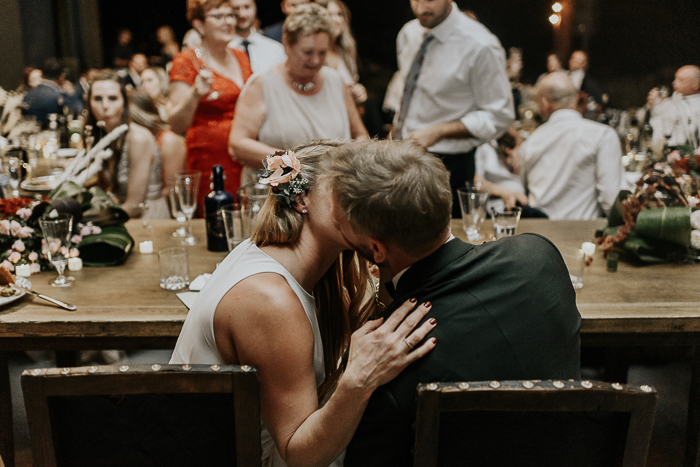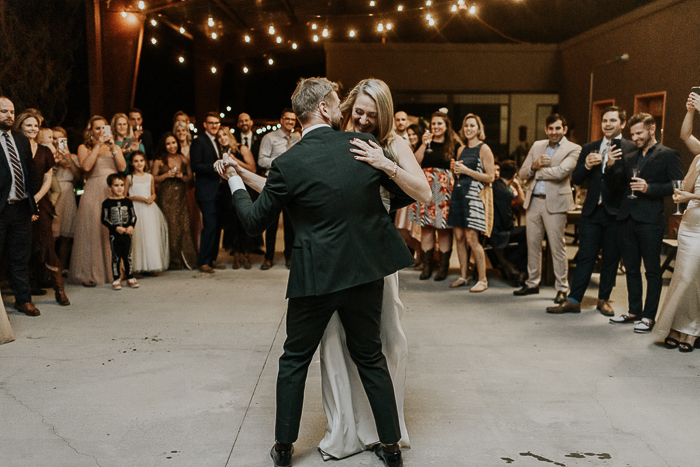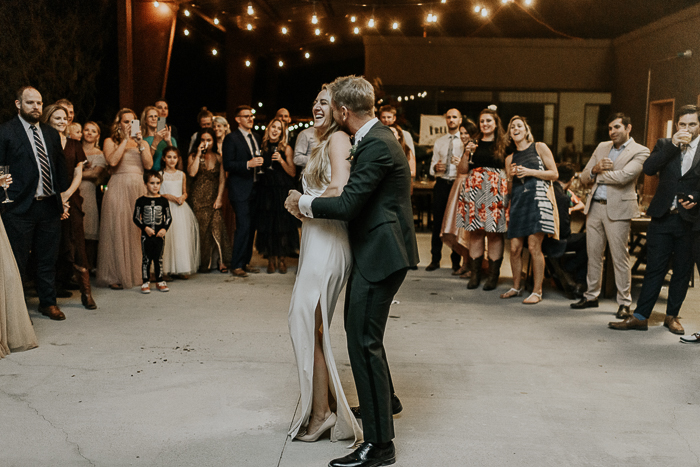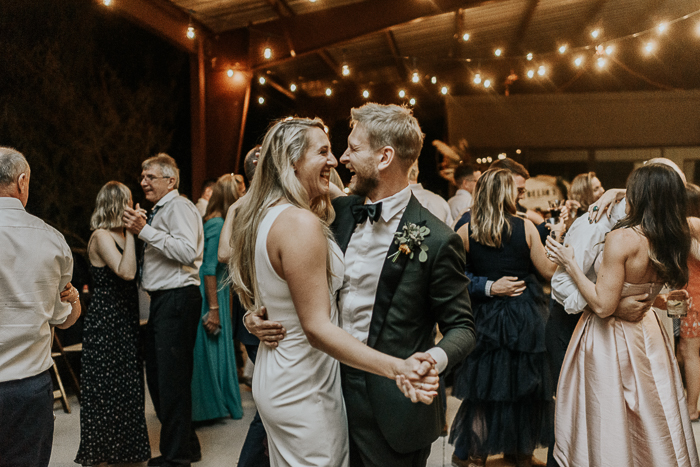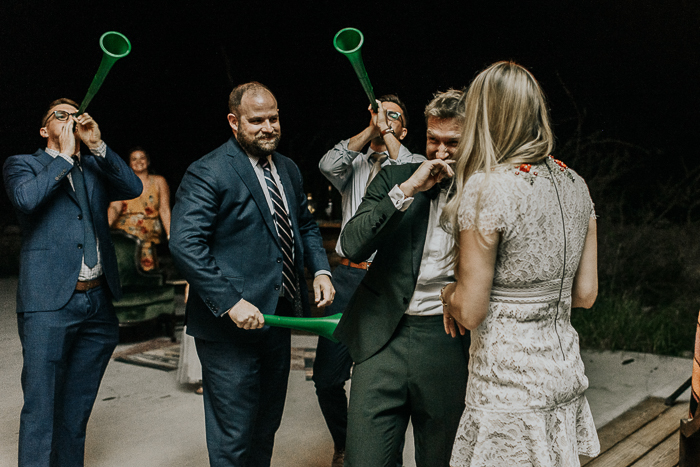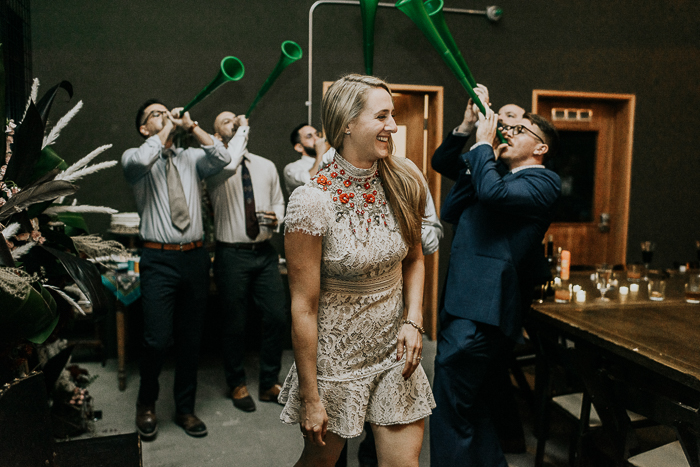 Congratulations again to Emily and Peter on their intimate Texas Airbnb wedding. We're so glad that Junebug member Map + Compass Photography was there to capture every unique detail of the day. To see more of their work, check out their profile in our directory of wedding photographers from around the world!
The post Intimate Texas Airbnb Wedding in the Chihuahuan Desert appeared first on .