Deya and Ishan's peacock-themed wedding at Mountain Mermaid in Topanga Canyon is everything we didn't know we needed. Not only did the couple dress to match the theme, with Deya in a fit-n-flare Rosa Clara gown—perfect for a mermaid—and Ishan in a blue Franc Milton suit, complete with a peacock patterned bowtie. They also used peacock feathers at every place setting and on an incredible peacock cake baked by Ishan's aunt. We're totally obsessed and oh so glad Lovers of Love Photography was there to capture the free-spirited, brightly colored festivities!
COJ Events' Cathy O'Connell's Take on the Day
"The Mountain Mermaid, a historic Topanga Canyon event venue, was selected by Deya & Ishan for its quirky style (and because the groom Ishan grew up next door). Ishan, a filmmaker, and Deya, a transformational tech director, brought to their wedding an elegance and style grounded in their unique creative aesthetic. Working with the aging style of the former country club and '20s speakeasy turned gorgeous wedding venue, they incorporated a modern nod to Freida Kahlo to blend them perfectly. Touches of the peacocks (prolific in the area) were highlighted in both the personal styling of the groom and in elegant floral and tabletop displays by Maggie Jensen Floral Design.
Deya was glamorous in a dress by Rosa Clara with a vintage French Ivory Comb from Cannonball & Tilly. Ishan wore a bespoke suit made for him by Jason at Franc Milton in Beverly Hills with a peacock bow tie from Brackish. 
Flower crowns made for guests by The Crown Collective added a touch of fun and whimsy to the party!"
The Couple:
Deya and Ishan
The Wedding:
The Mountain Mermaid, Topanga Canyon, California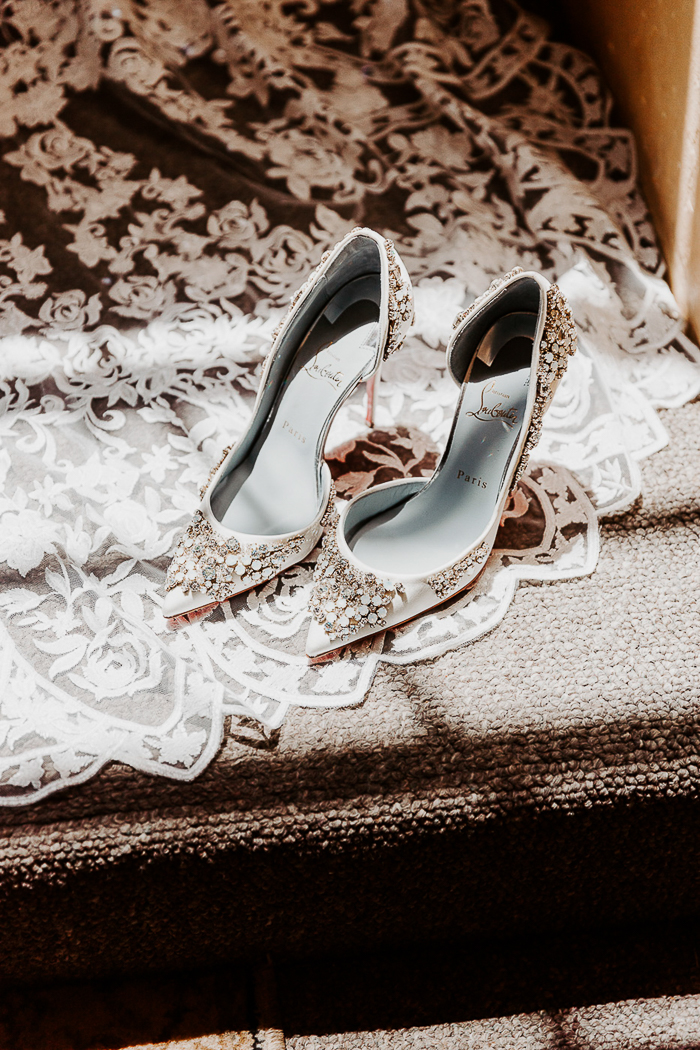 Shop similar shoes: Something Bleu Emmie Heels ($395); Blue by Betsey Johnson Iris Pumps ($103.20); Jewel Badgley Mischka Umay Sandals ($87.20); Badgley Mischka Rouge Embellished Pumps ($255)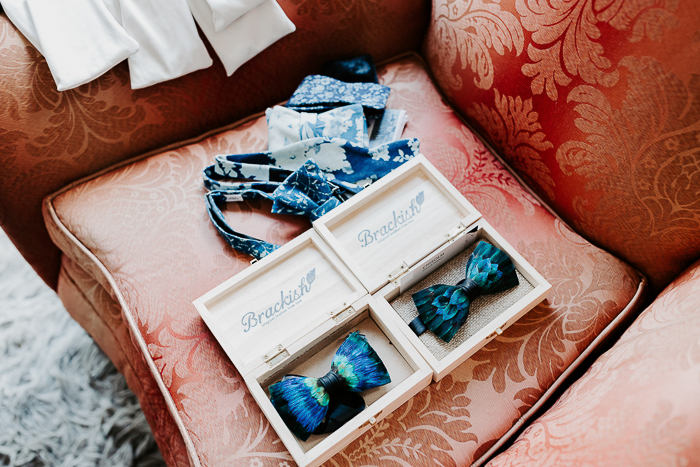 Shop similar bow ties: Peacock Feathers Bow Tie ($20); Men's Teal Genuine Feathered Bow Tie ($55.21); Peacock Inspired Bow Tie ($19.99)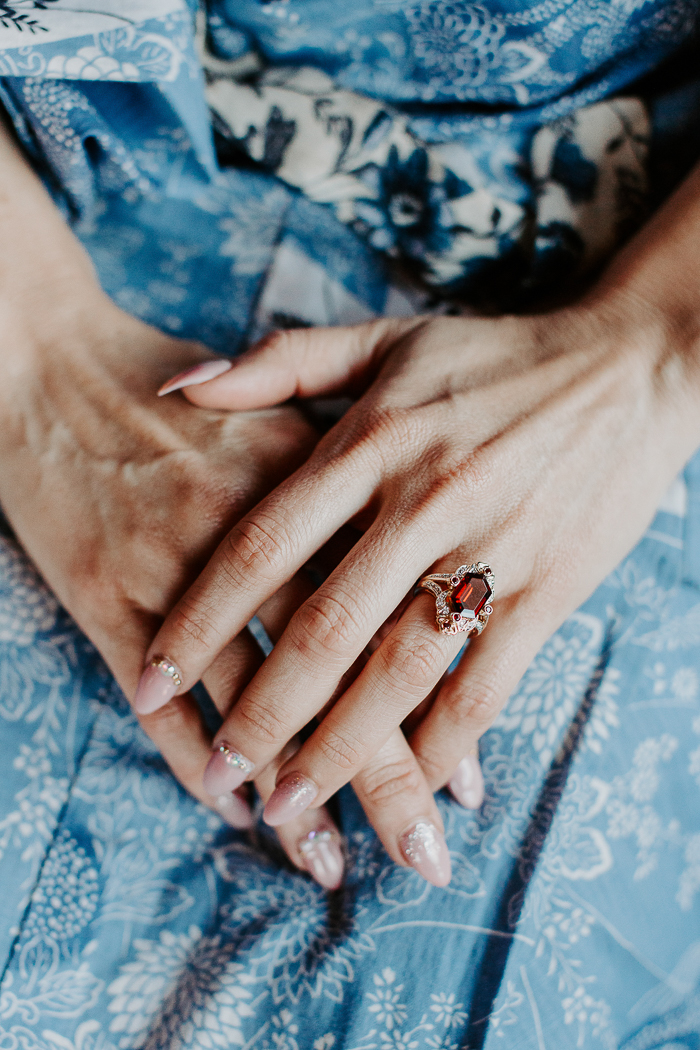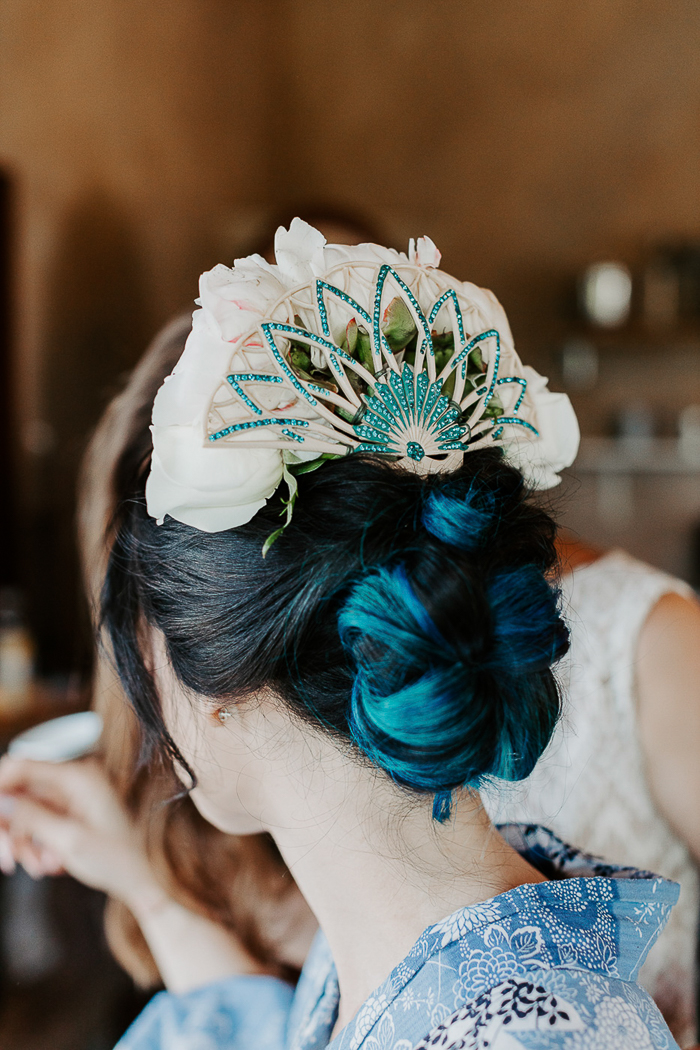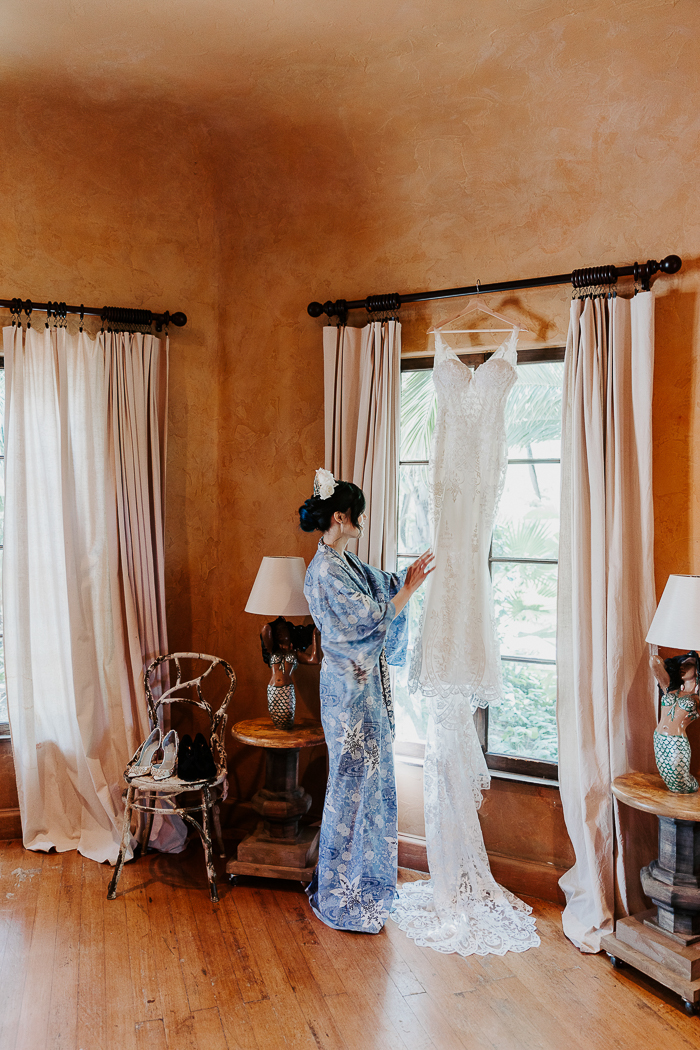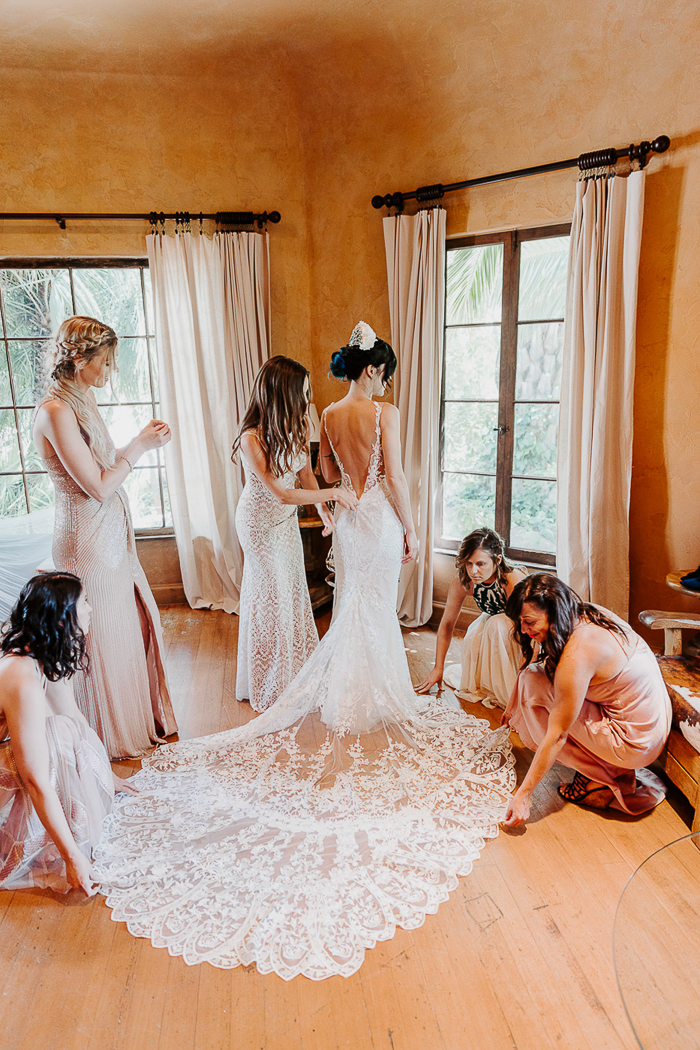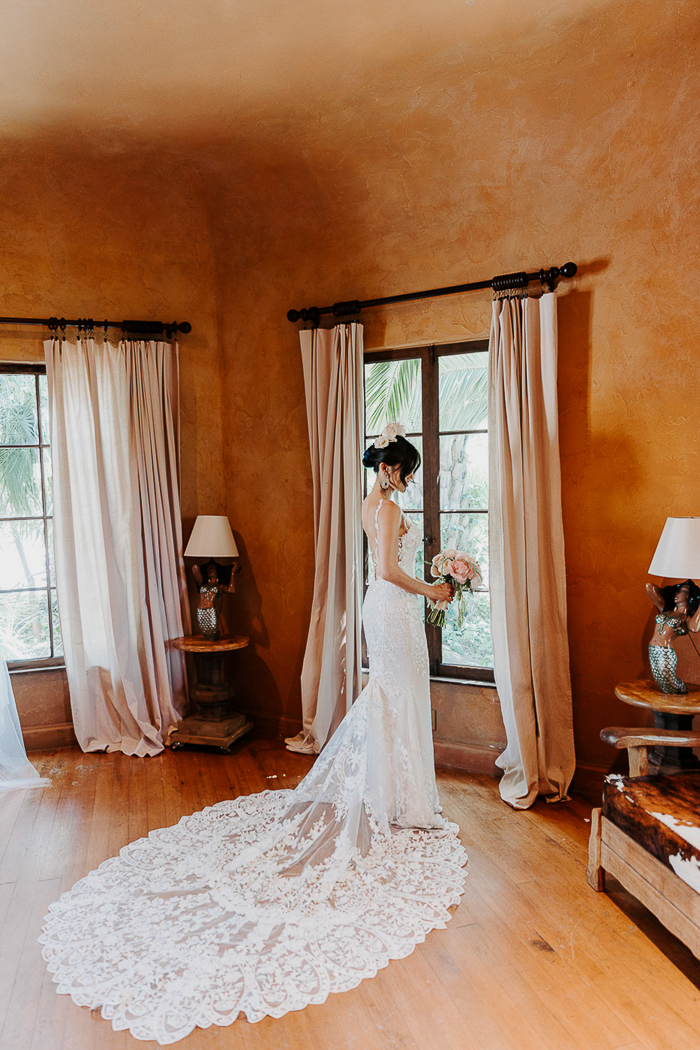 Wedding Day Vibes
Stylistically, we took cues from our animals (of sorts). Deya's definitely a mermaid, and Ishan has always been fond of peacocks, so we ran with it. Our venue is called the Mountain Mermaid, and peacocks roam the grounds free, so we riffed off these as key design elements. Deya's dress has a mermaid silhouette and Ishan went full into the peacock inspiration for his bespoke suit. It enabled us to be playful stylistically (both peacocks and mermaids are showoffs, in a sense) and it helped inform a lot of small details.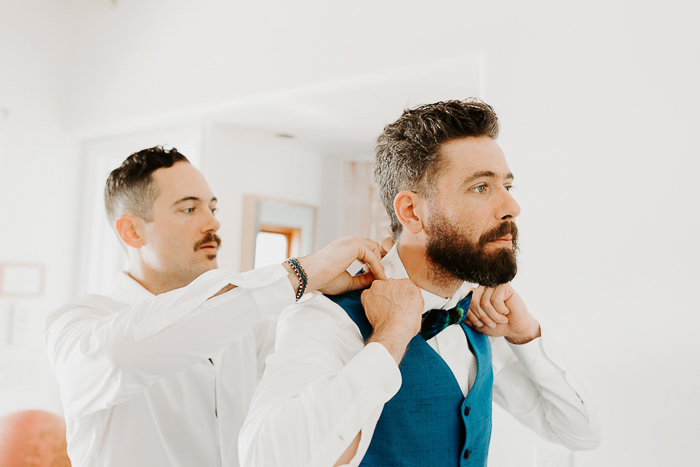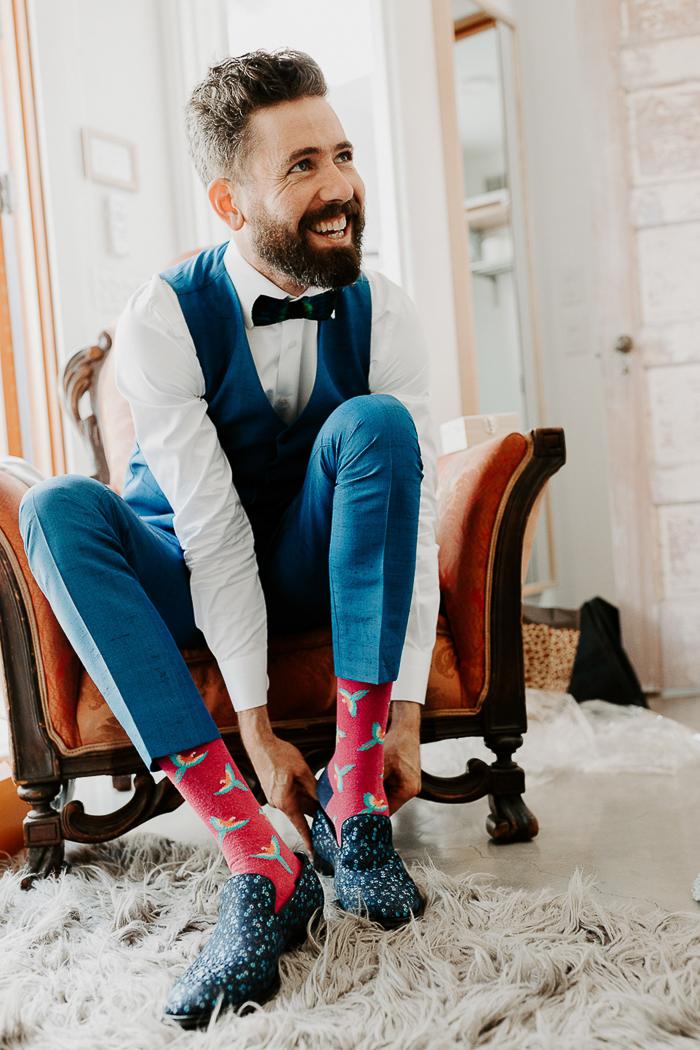 Shop similar socks: Happy Socks Toucan Socks ($14); Happy Socks Flamingo Socks ($14); Socks Bros Parrot Socks ($6.46)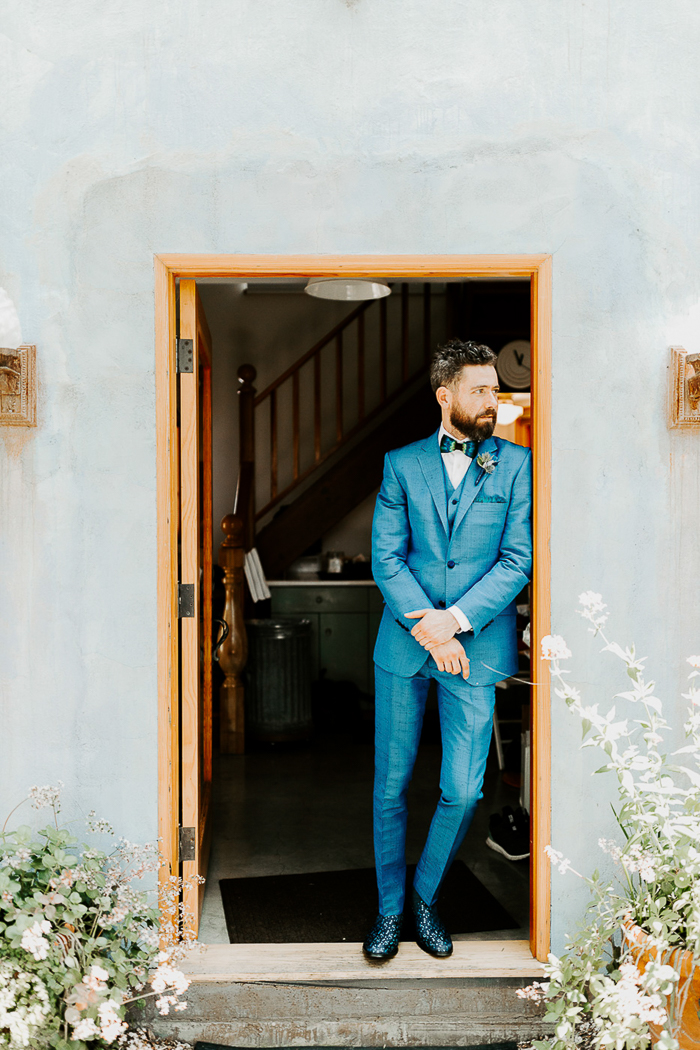 Why The Mermaid Mountain
Topanga Canyon is where we met and so we wanted to give our friends and family an experience of a place that we had a personal connection to. Our venue was the Mountain Mermaid, a rustic 1930s Spanish mansion in Topanga Canyon surrounded by a botanical garden that evokes the mystical and magical. It's also in the neighborhood Ishan grew up, so pretty convenient in that way. It was important for us to have time for friends and family to be able to gather and learn about each other. For friends and family coming out of town, there were several AirBnB's within walking distance, so we basically took over the neighborhood for the weekend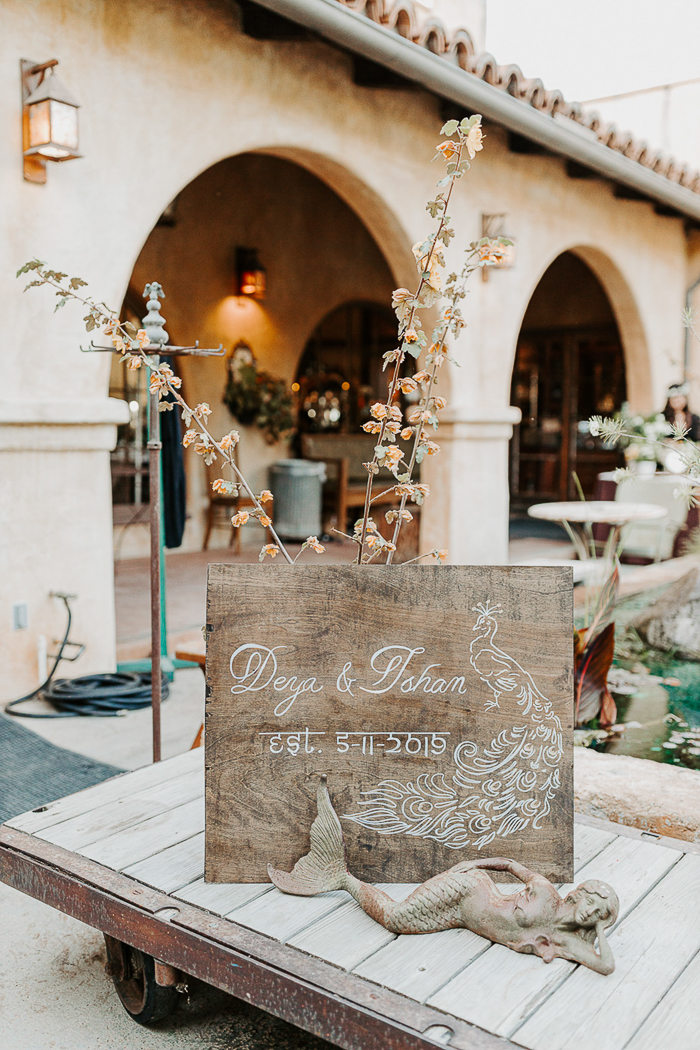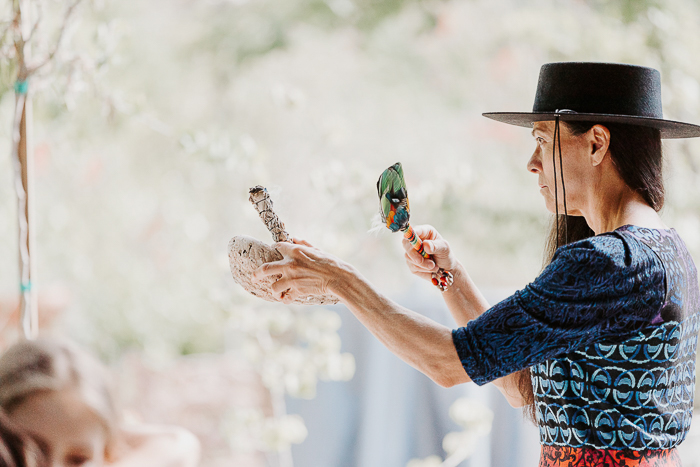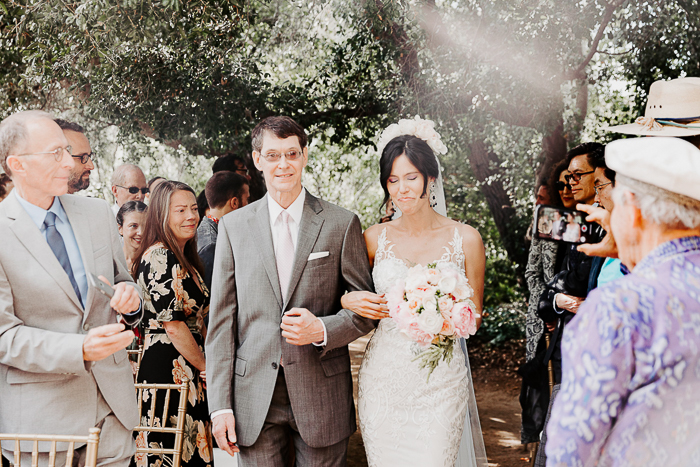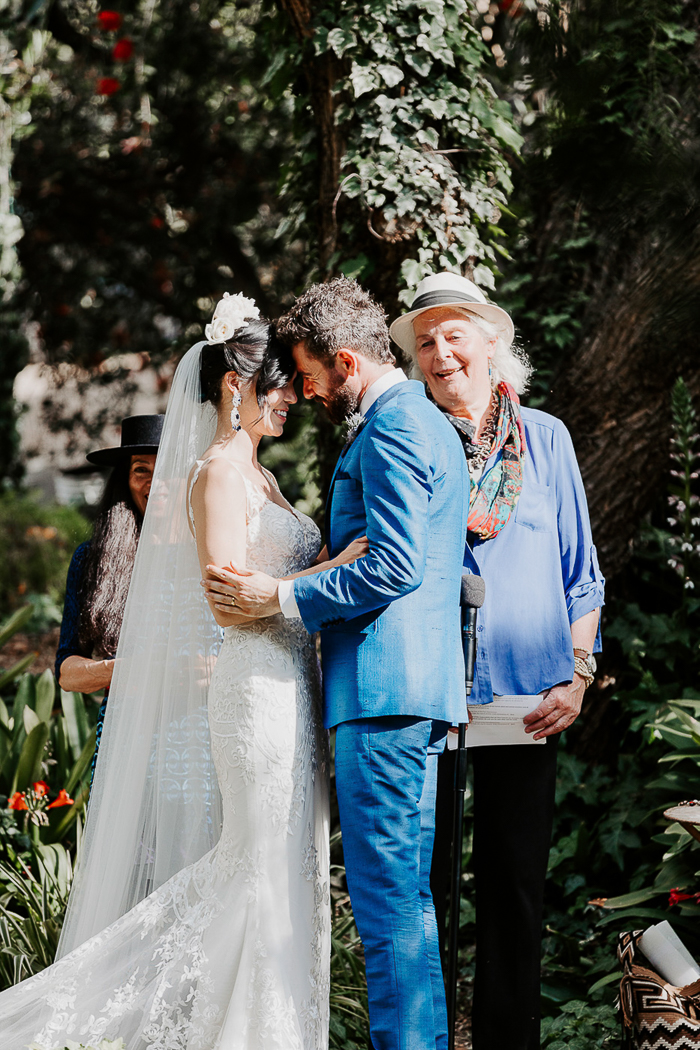 A Vow Interruption
As we started to say our vows, which were responses to five statements, the peacocks answered with us and suddenly started cawing loudly in what felt like agreement and celebration of our vows….unforgettable.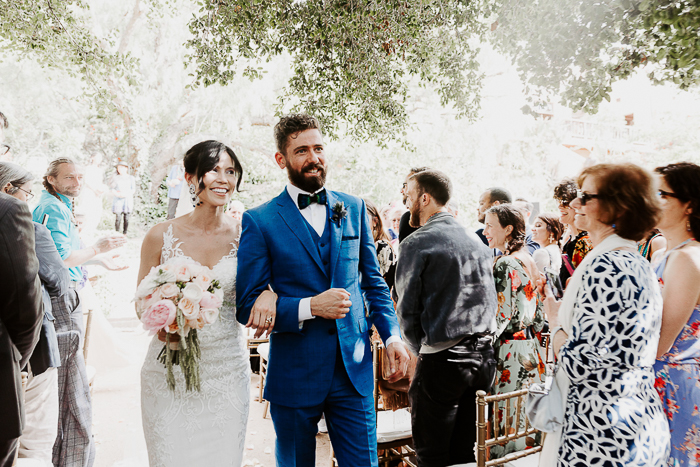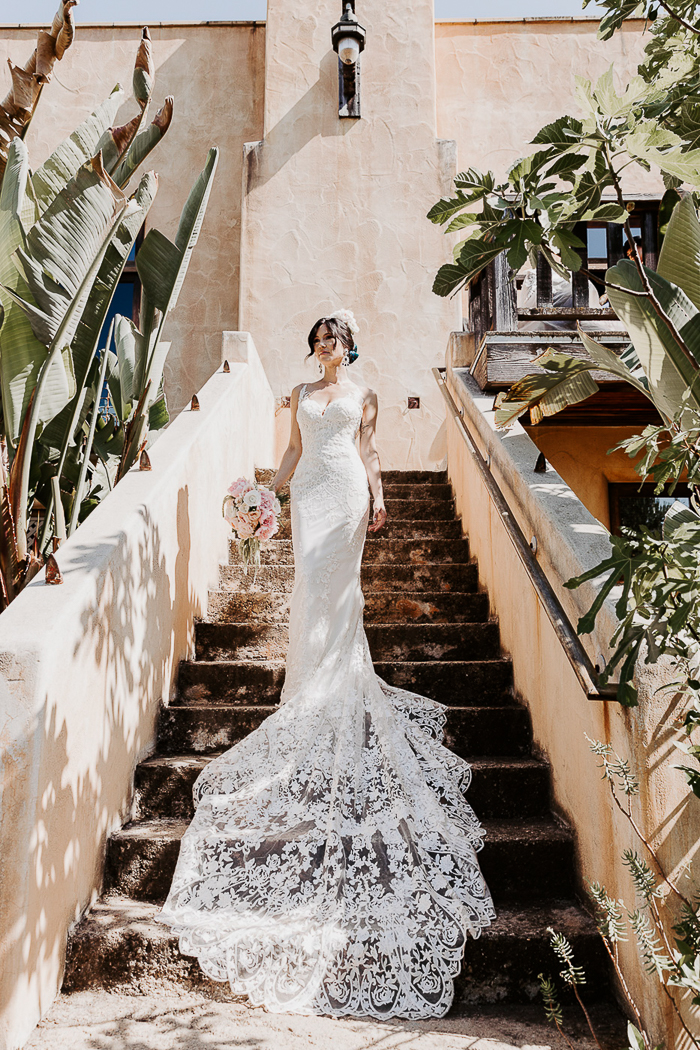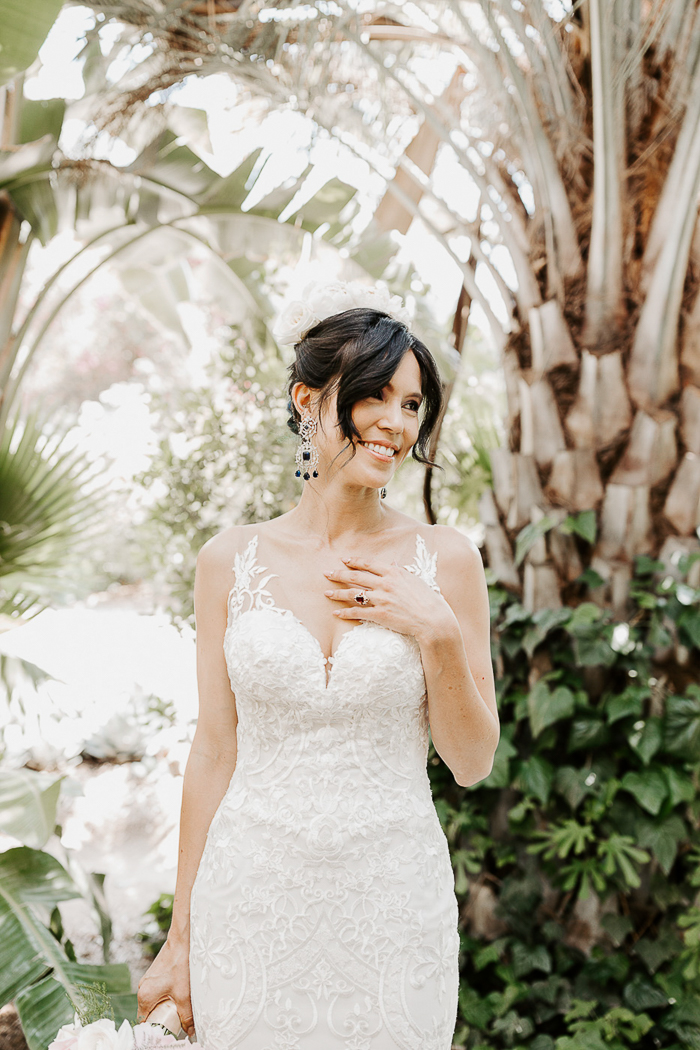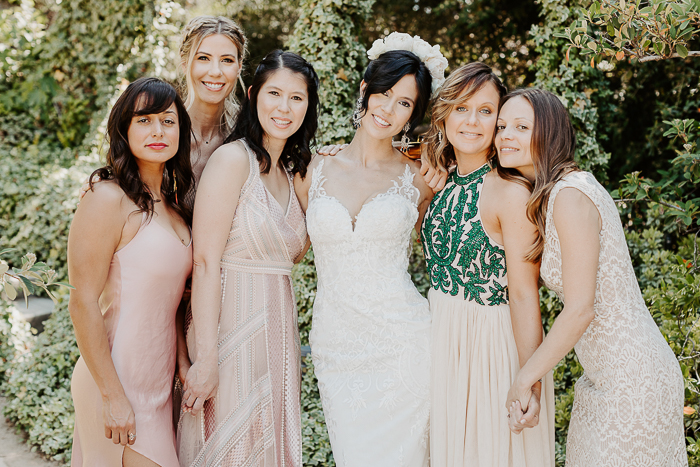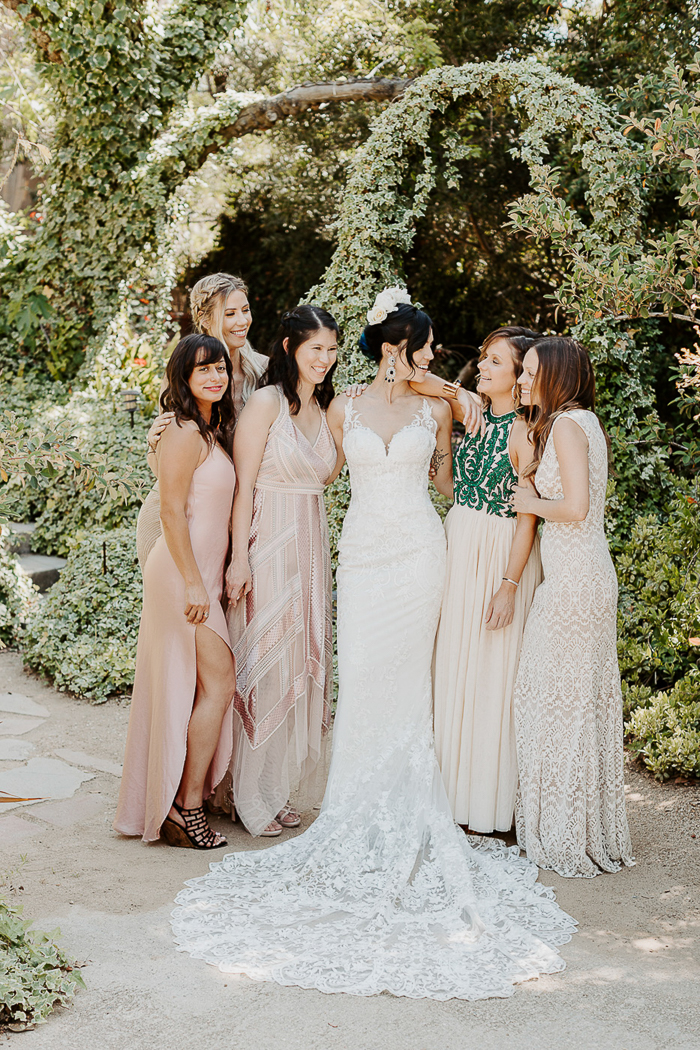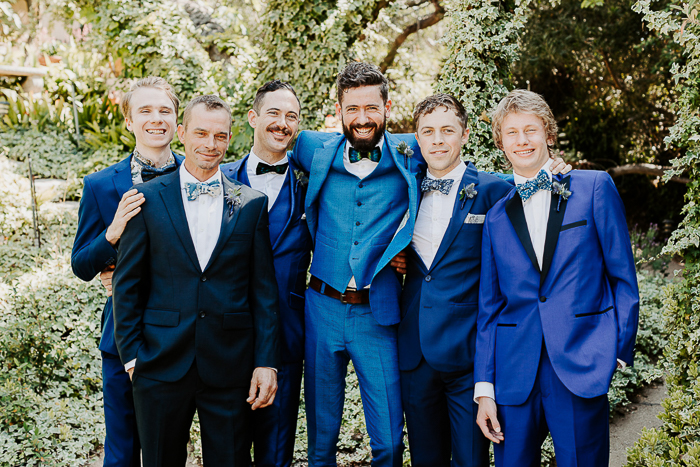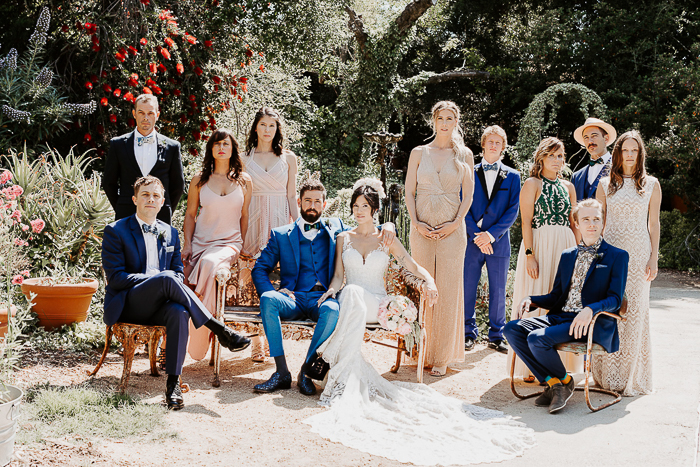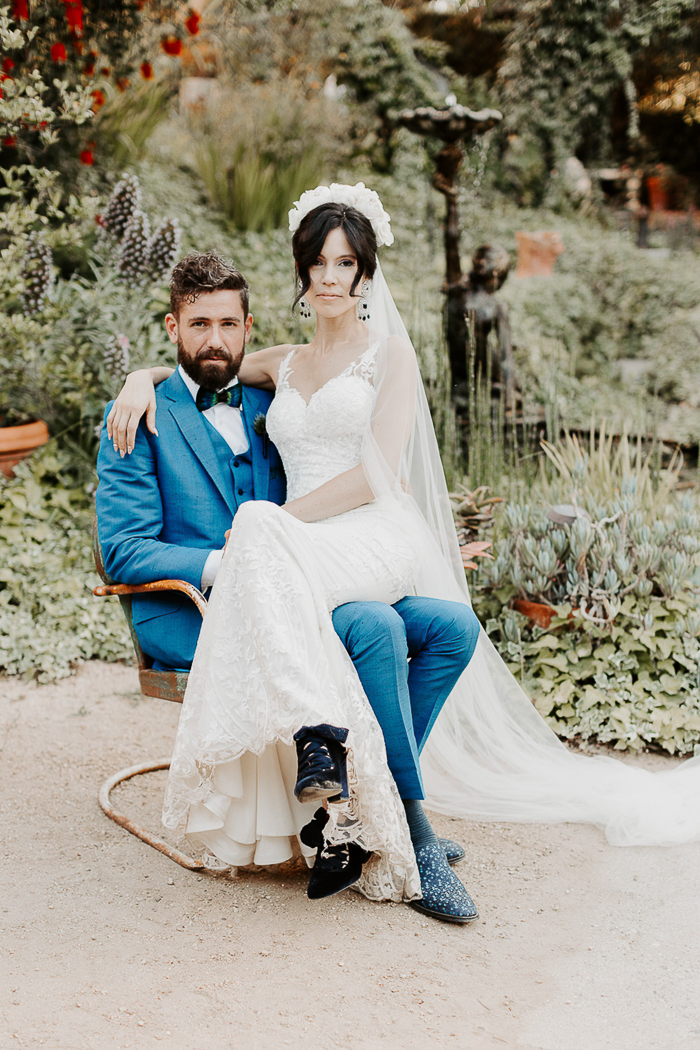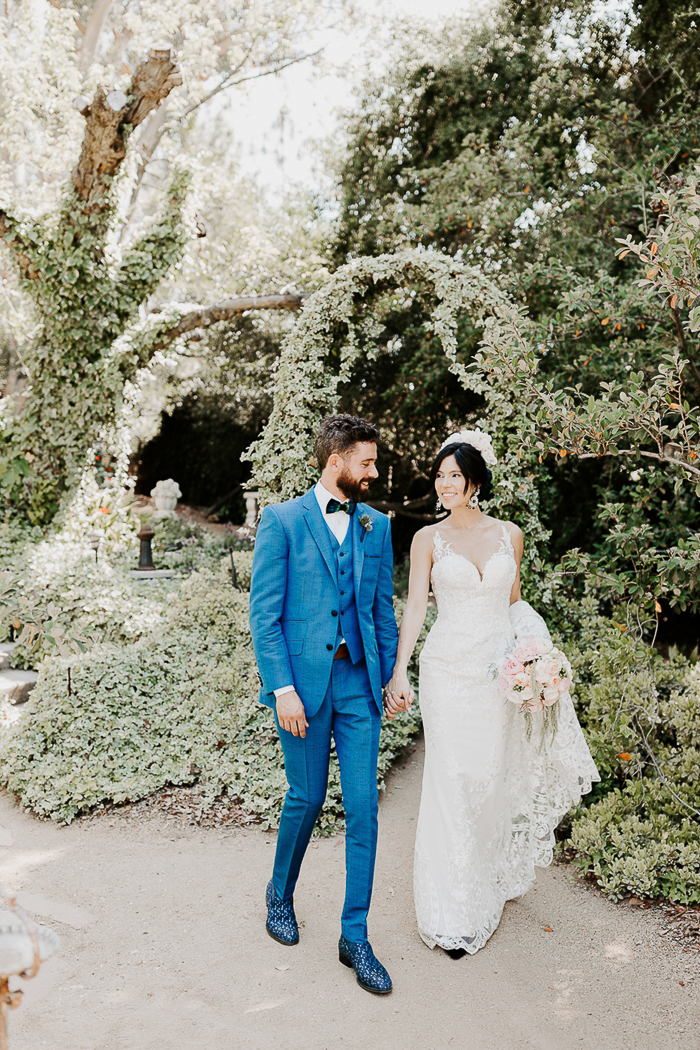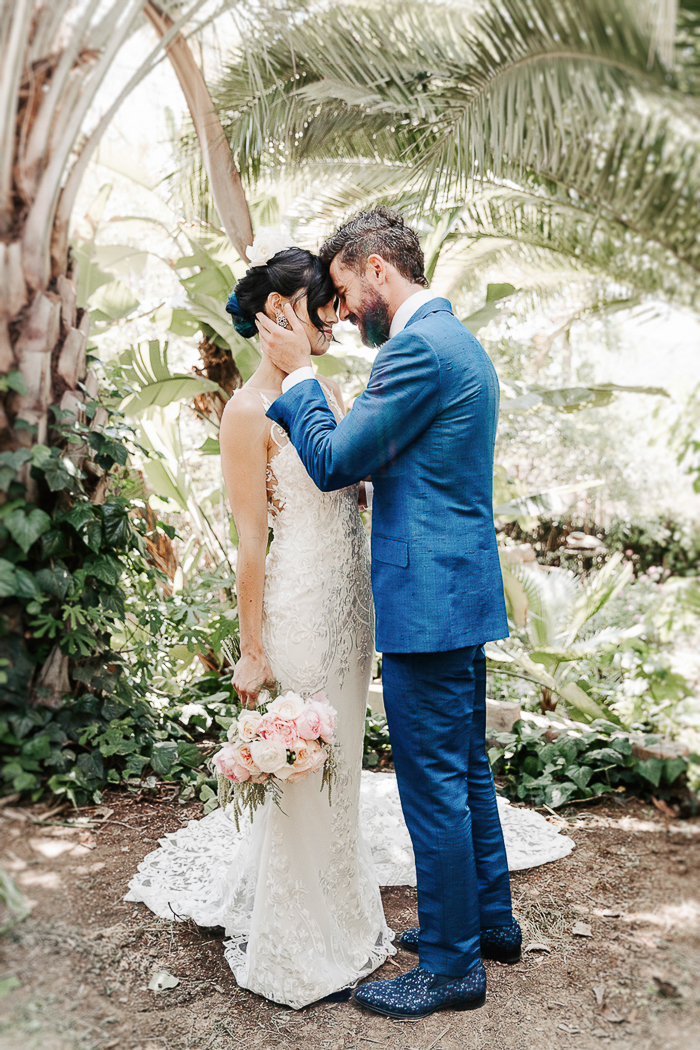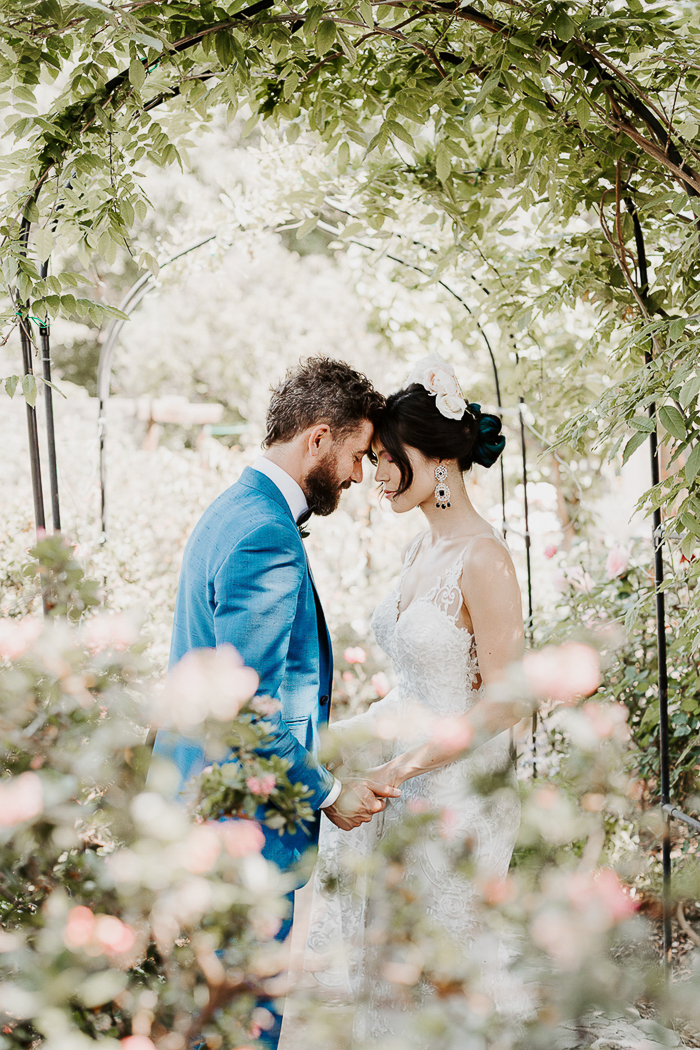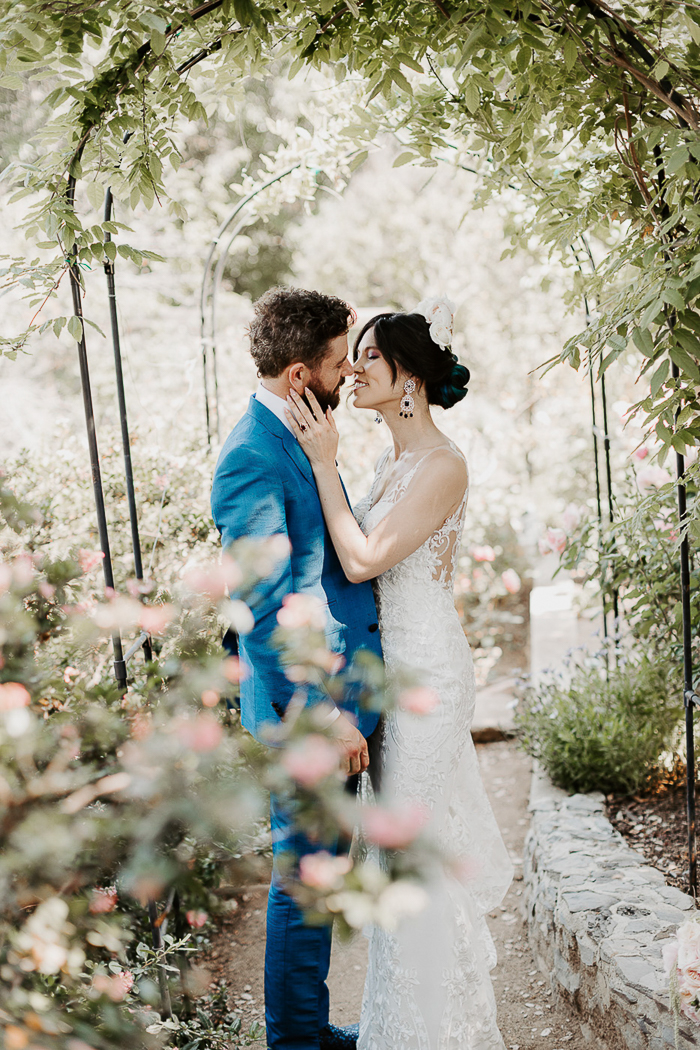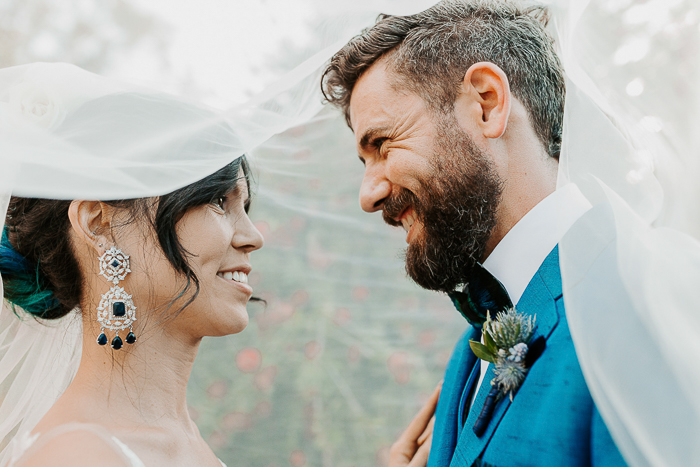 Wedding Advice
Having a wedding planner you can trust with plenty of experience is a must. Get both an engagement and wedding photoshoot, these last forever. And don't save the seating chart to the last minute. Ultimately things happen that are unplanned, out of anyone's control, as with any part of life, but these are the ingredients for good character, good storytelling, and one irreplaceable beginning.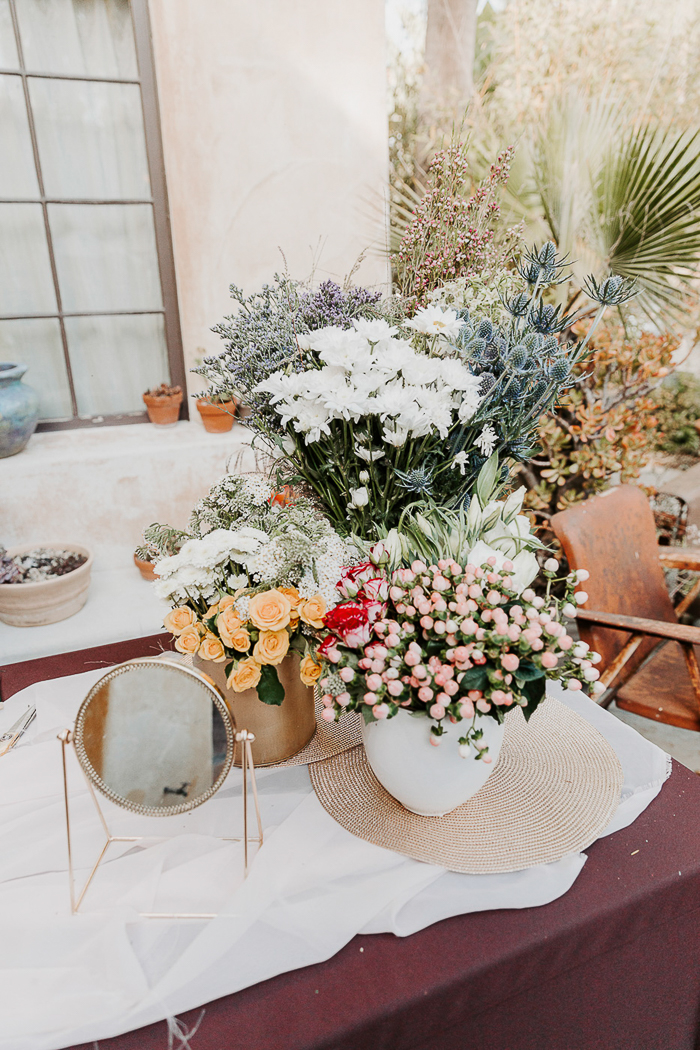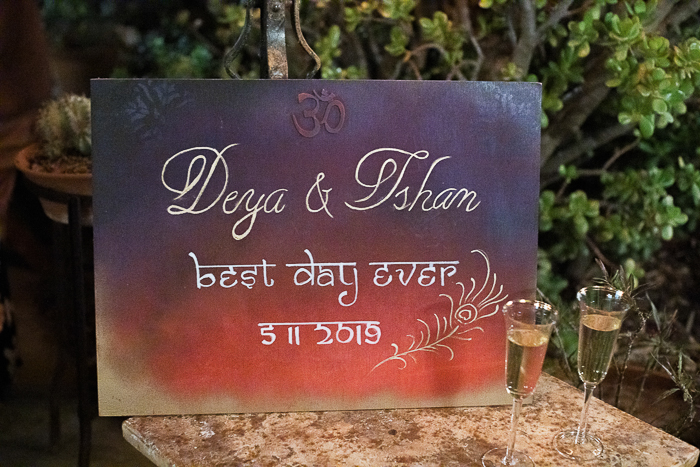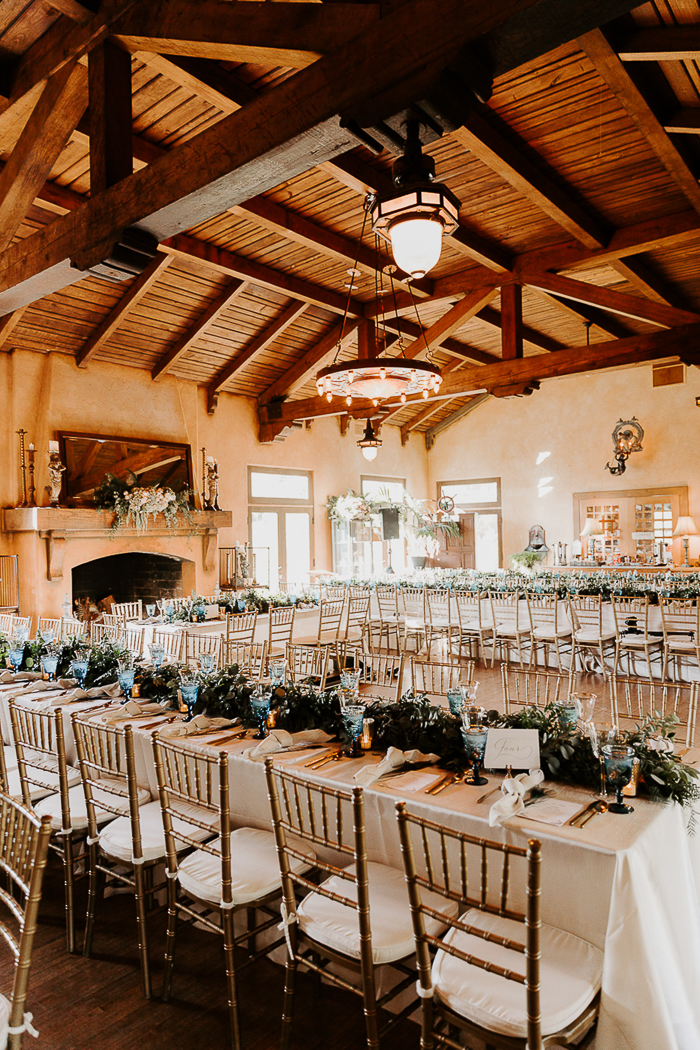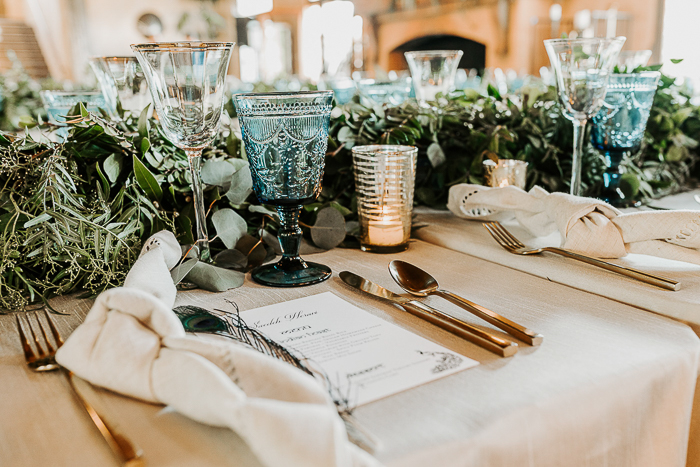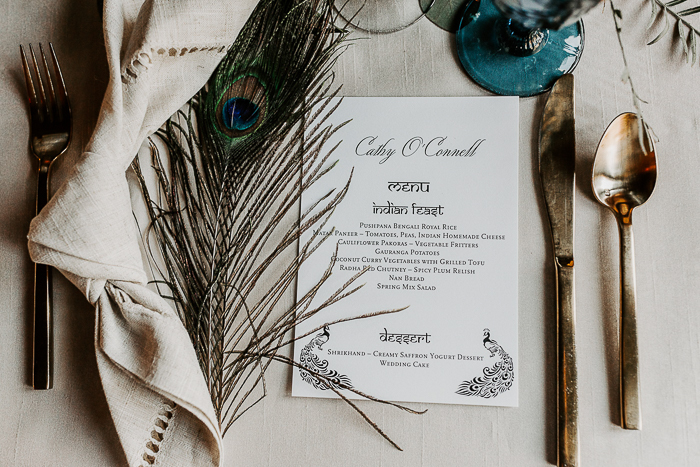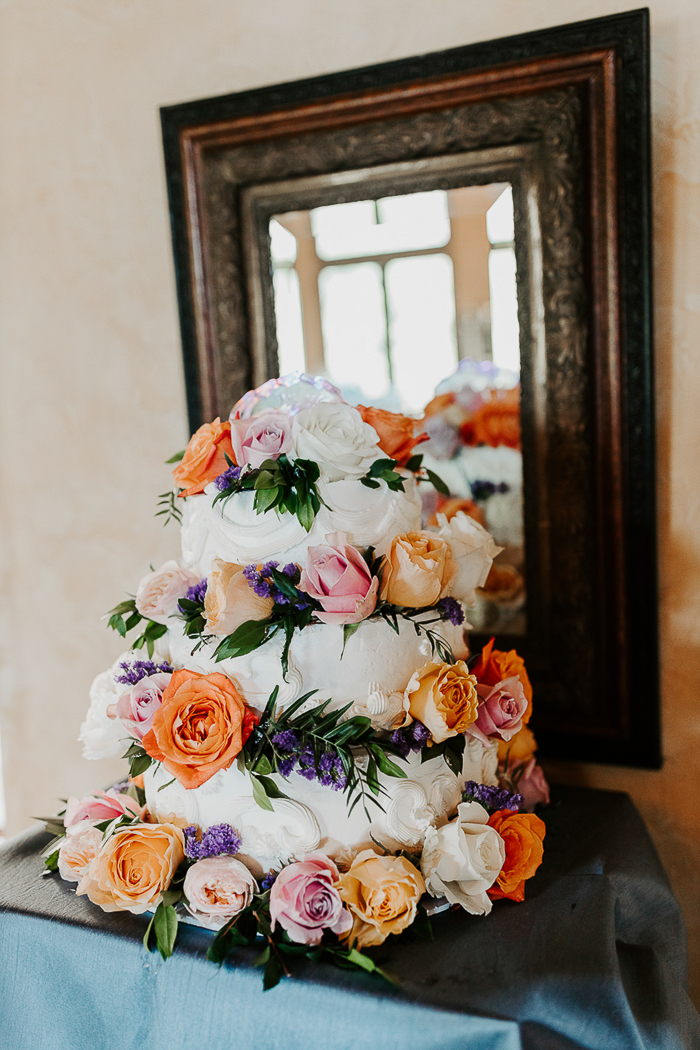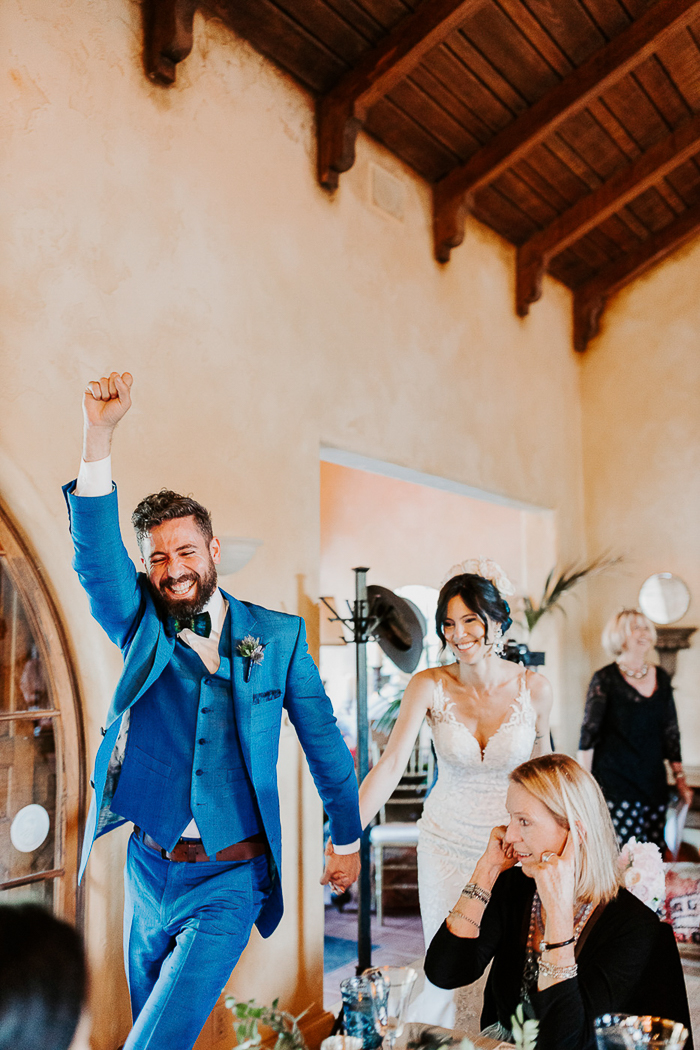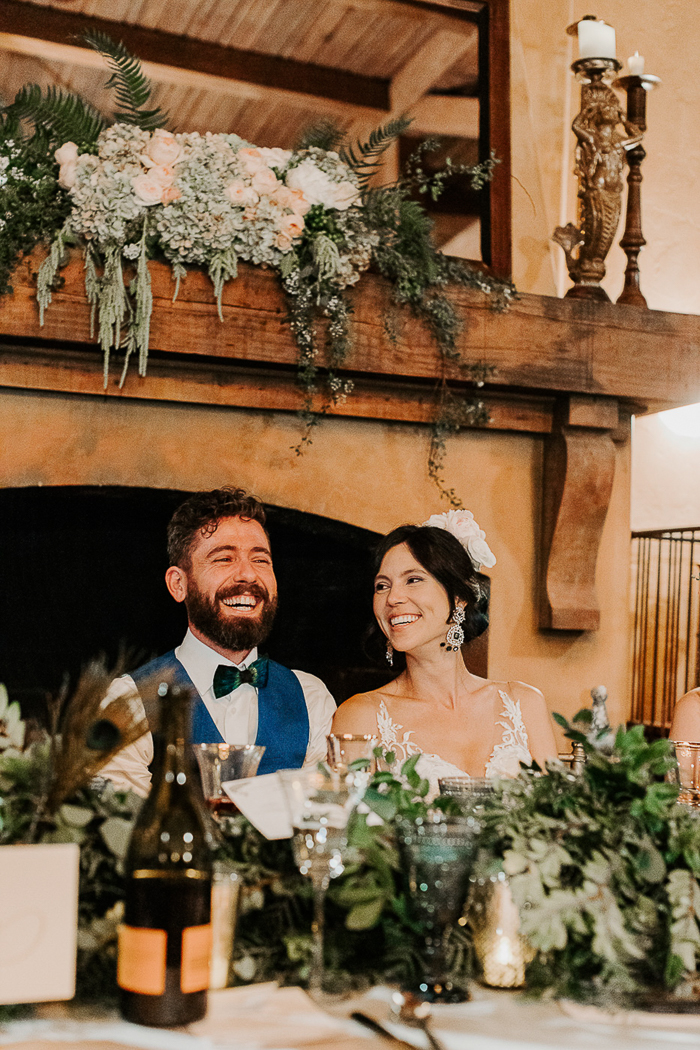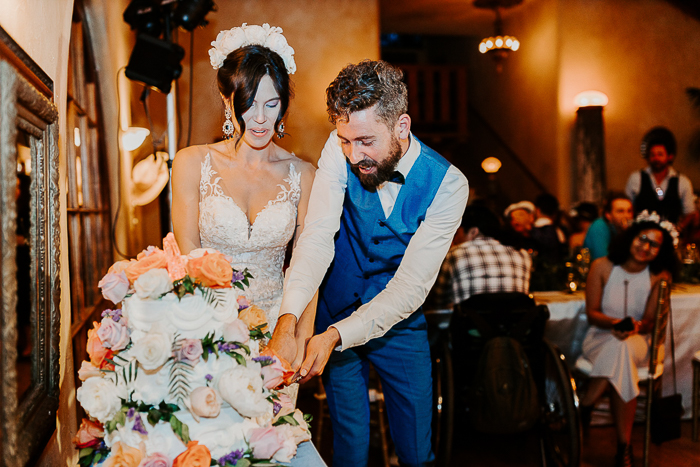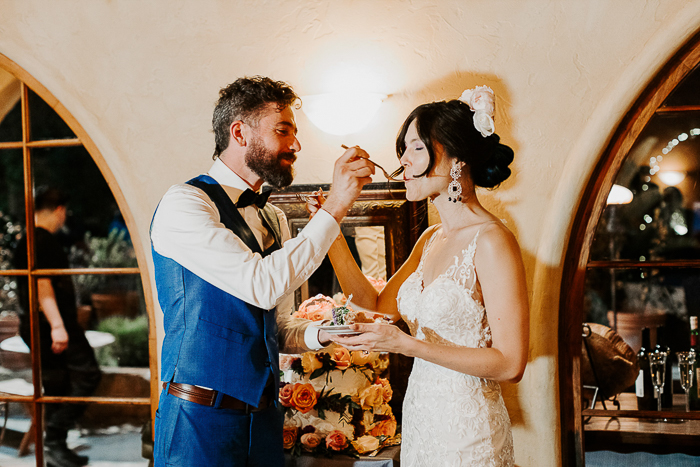 Congratulations to Deya and Ishan on their peacock themed celebration at Mermaid Mountain! We can't get enough of these photos from Lovers of Love Photography. And huge thank you to Junebug Member, COJ Events, for sharing the special day with us. To see more of COJ Events, check out their page on our directory of best wedding planners in the world! 
The post Peacock-Themed Wedding at Mountain Mermaid in Topanga Canyon appeared first on .