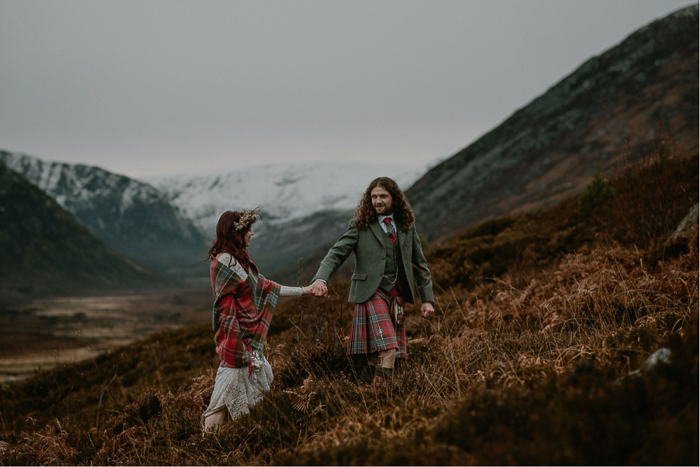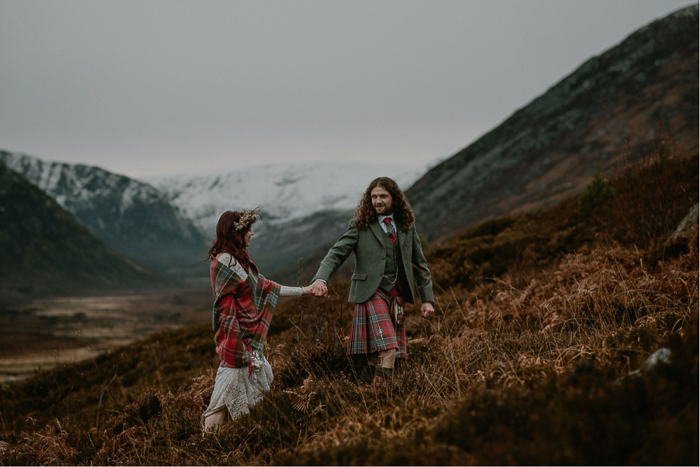 We love seeing couples incorporate their love for the great outdoors into their wedding. Isla and Greg did just that in their adventure elopement at Alladale Wilderness Reserve. With no planner helping them, the couple planned a magical day focused on the beauty of the surrounding snow-covered mountains.
Isla's lace long-sleeved Unbridaled wedding gown paired perfectly with her warm colored bouquet from Wild Gorse. Greg honored Scottish tradition in his MacGregor & MacDuff kilt. We're obsessed with the plaid shawl that Isla wore for the couple portraits–captured by The Caryls–that matched flawlessly with Greg's kilt. While we could go on for days about this stunning affair, we think Katy Caryl said it best:
The Caryls' Katy Caryl On The Day
Isla and Greg's rugged and romantic elopement wedding at Alladale Wilderness Reserve in the Scottish Highlands had everything we love about adventurous outdoor weddings in Scotland. After exploring numerous venues, they found that they couldn't get Alladale out of their heads—it was something truly special, and the perfect place for them to celebrate their wedding with just their closest friends and family.
Our photography takes us to so many incredibly beautiful locations, for which we are truly grateful, but the moment we drove through the gates of the Alladale estate, we were touched by its beauty too. Alladale Wilderness Reserve is a 23,000-acre estate 1.5 hours north of Inverness. The team behind the estate are really committed to keeping their corner of Scotland truly wild, or "re-wilded," by replanting indigenous forests and reintroducing Scottish highland plant and animal species. Arriving at Alladale feels like stepping back in time to a bygone age.
The Couple:
Isla and Greg
The Wedding:
Alladale Wilderness Reserve, Scotland, U.K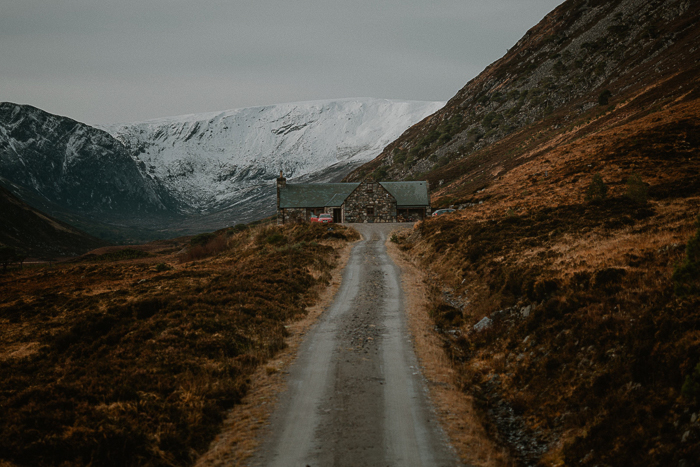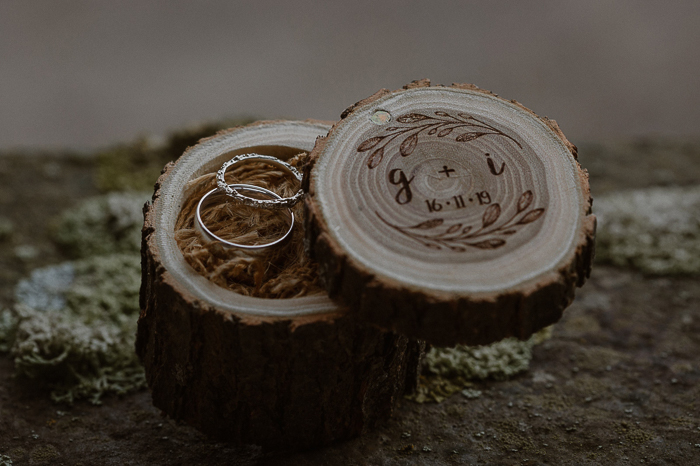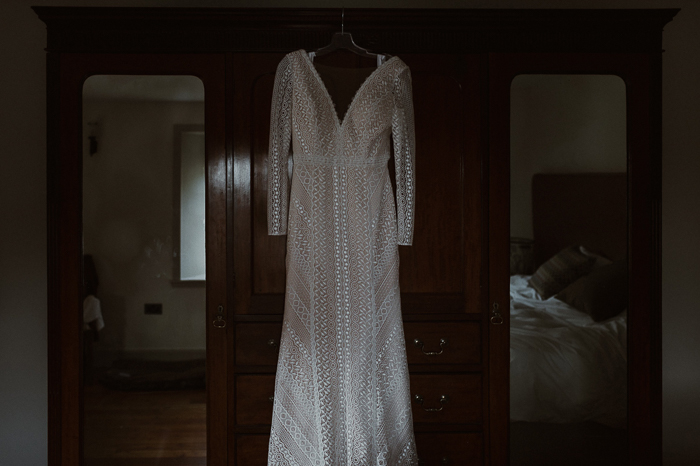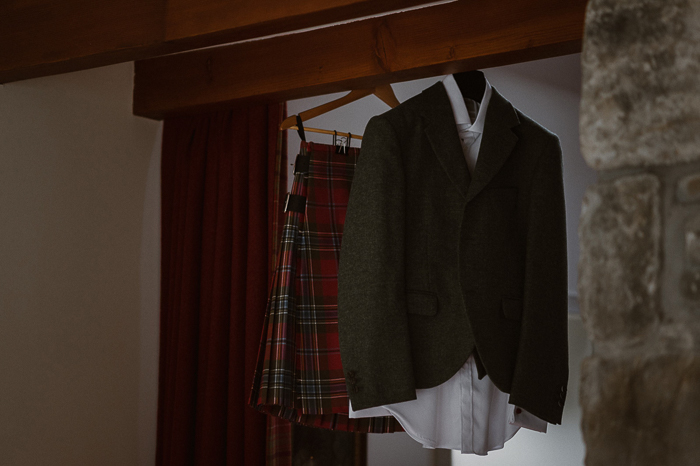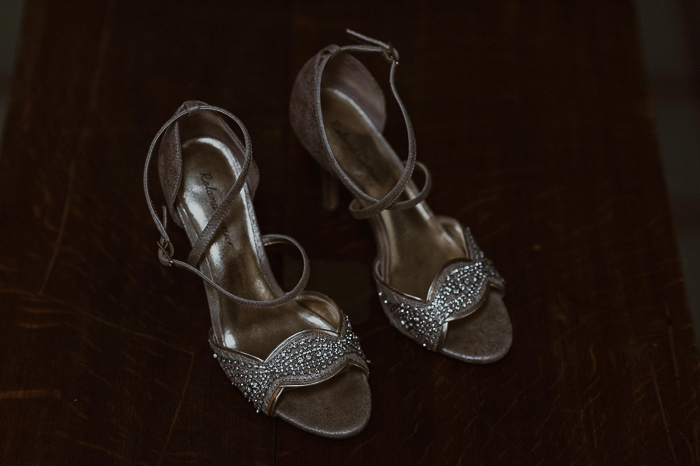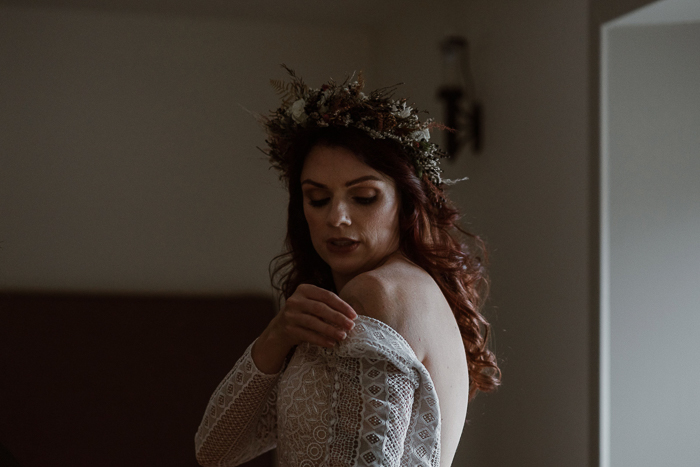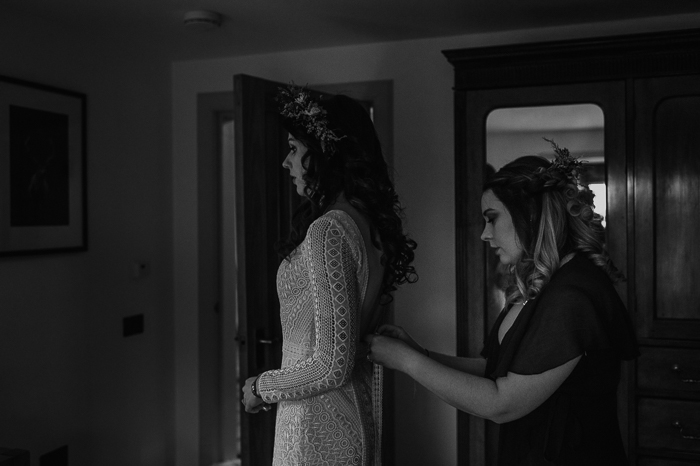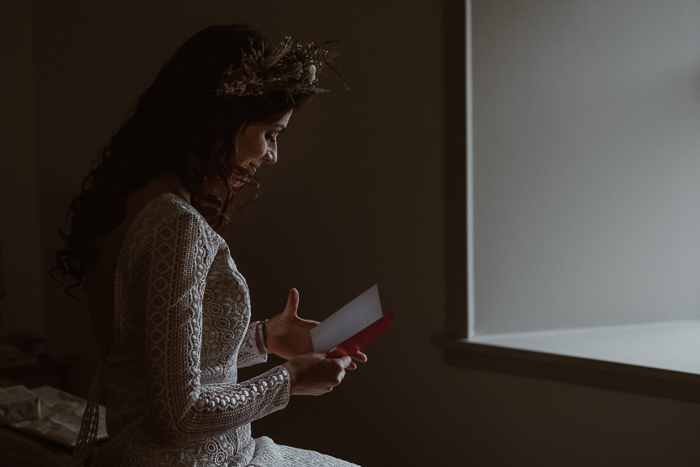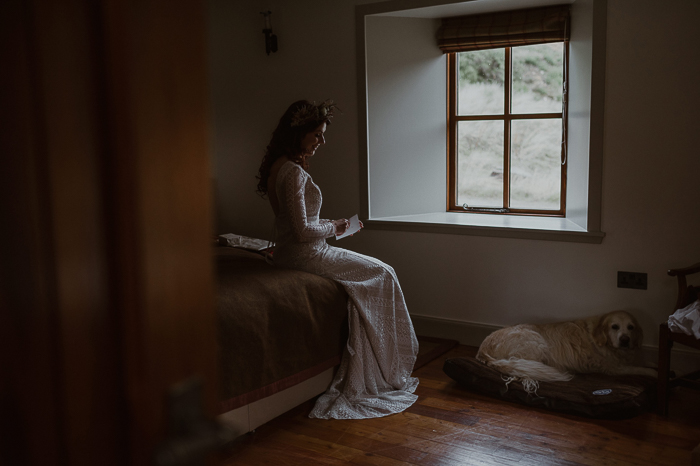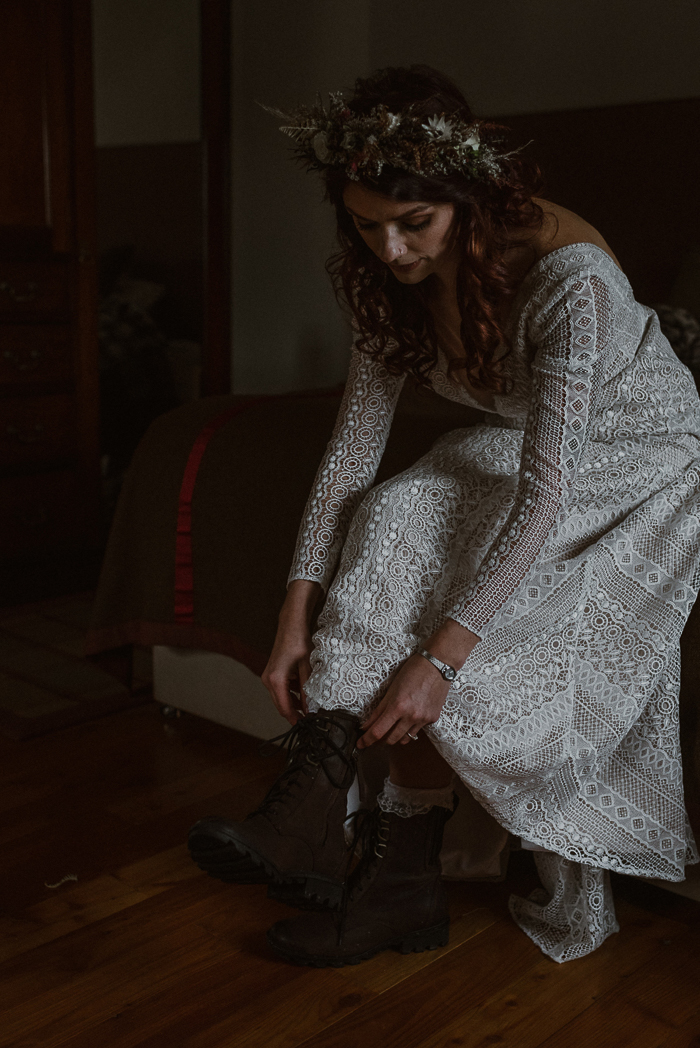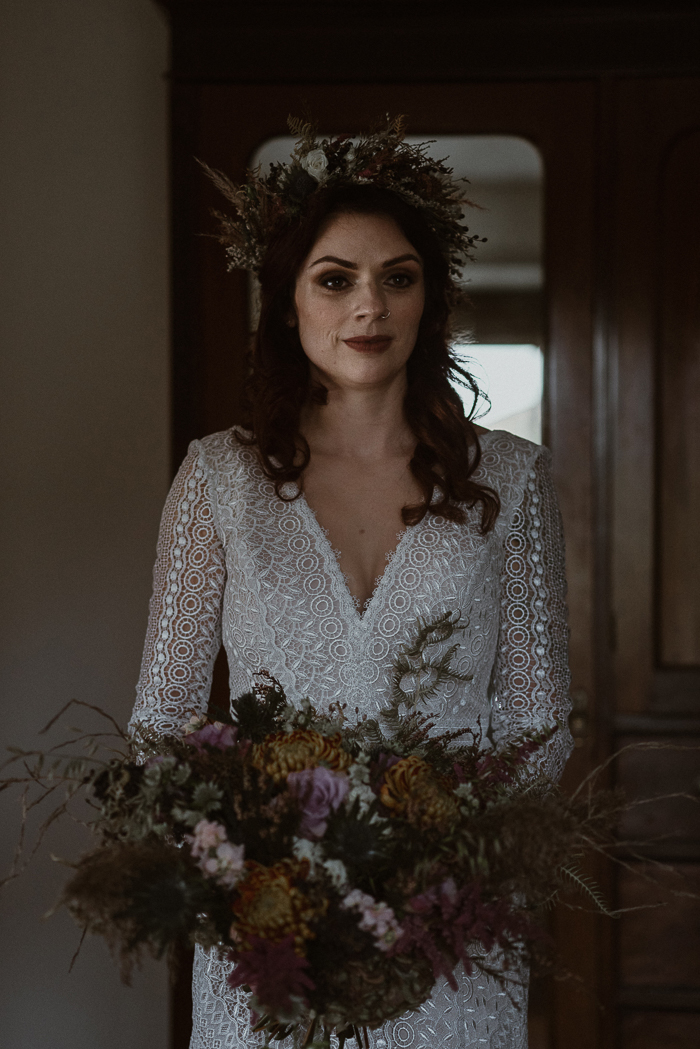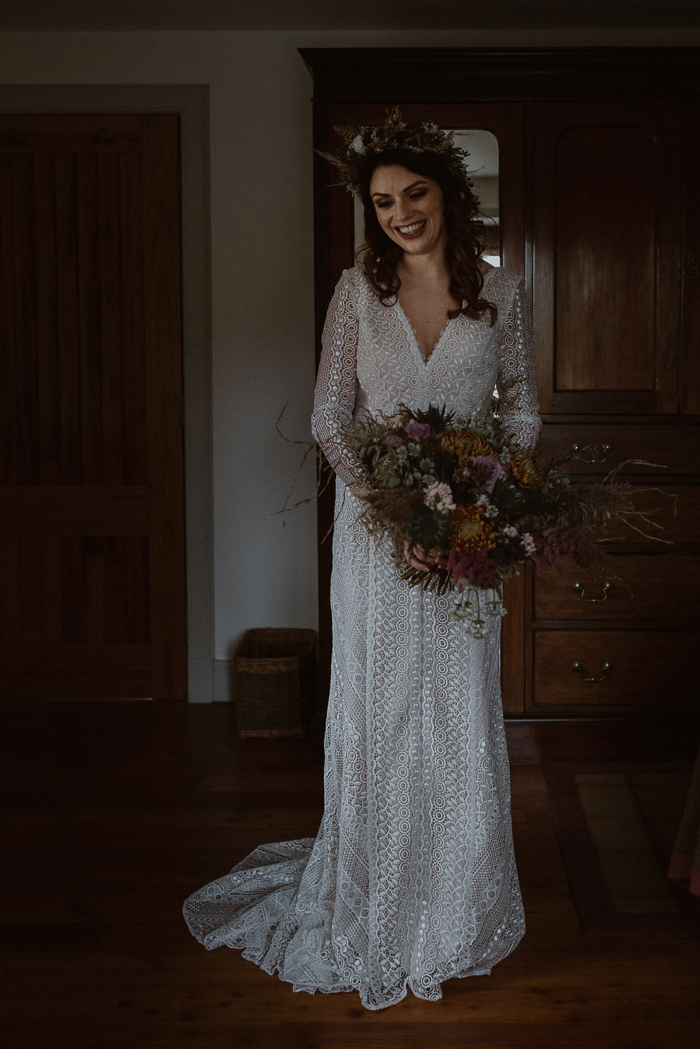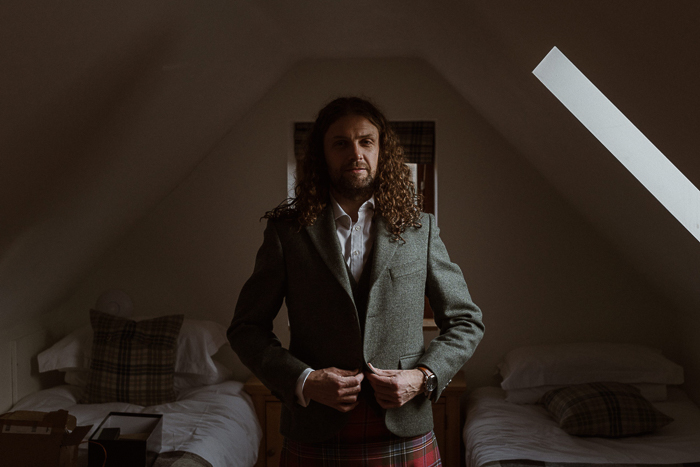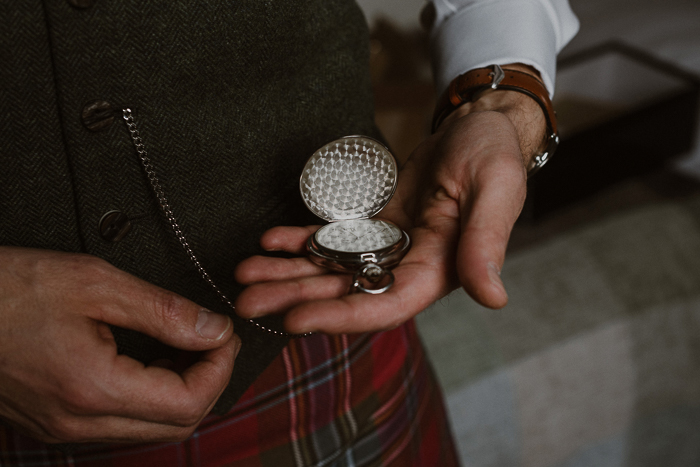 A Memorable Wedding Morning
We got ready separately in the morning then met up again—just the two of us—to walk to our ceremony together. The morning felt strange–being apart–but it meant that coming back together was so exciting. We'll never forget the anticipation of seeing each other all ready for our wedding, then the feeling of joy and completeness when, hand in hand, we marched up the hill to marry.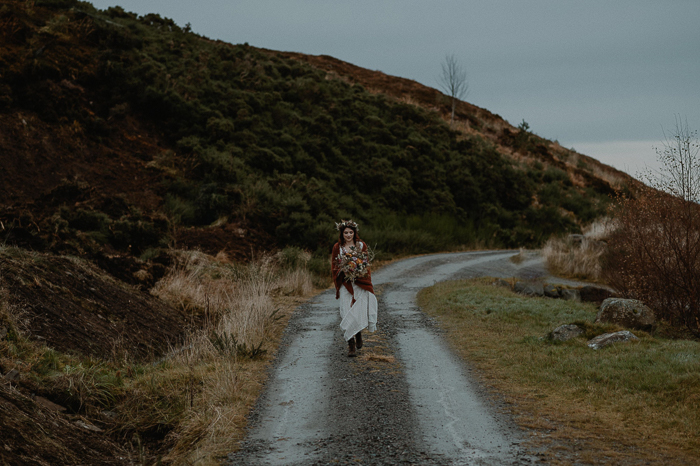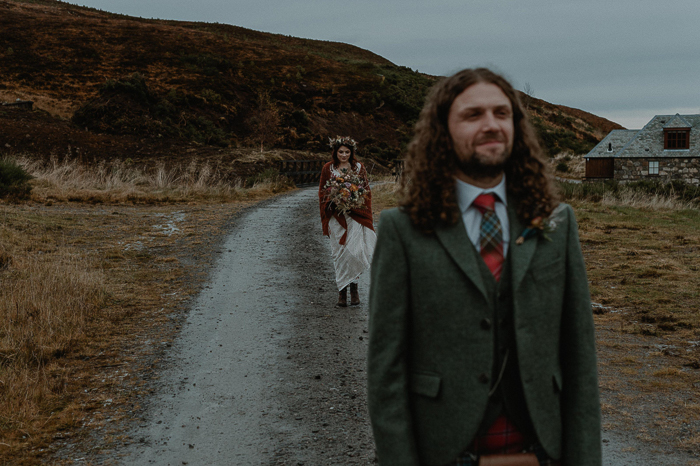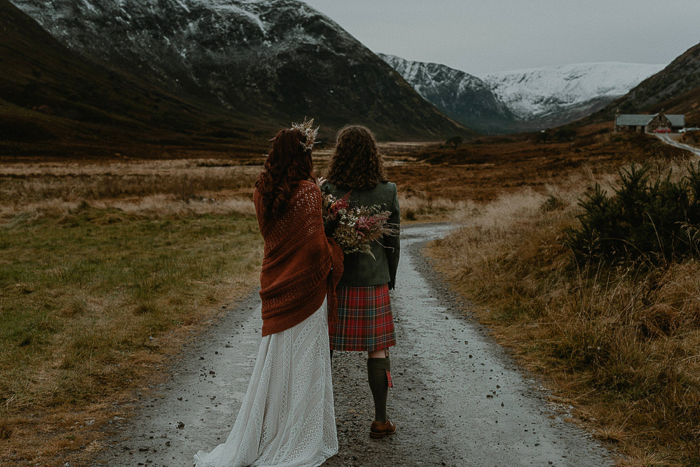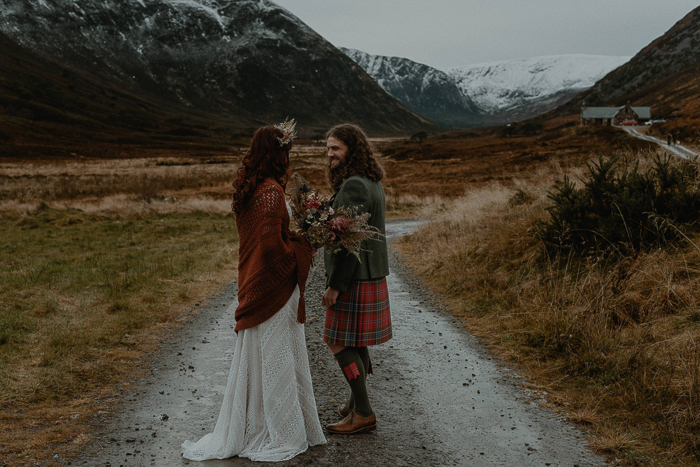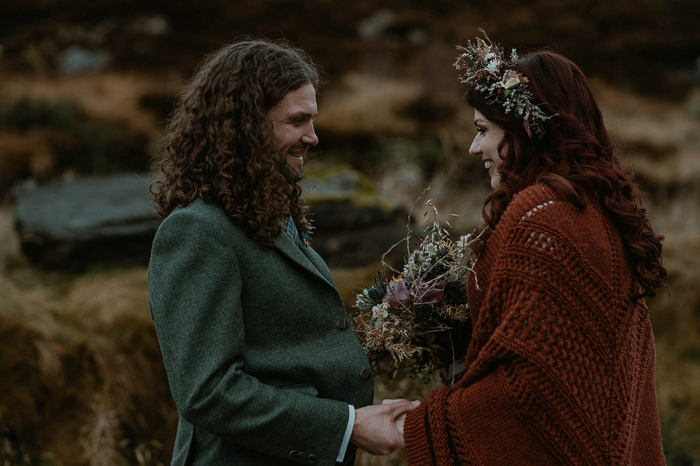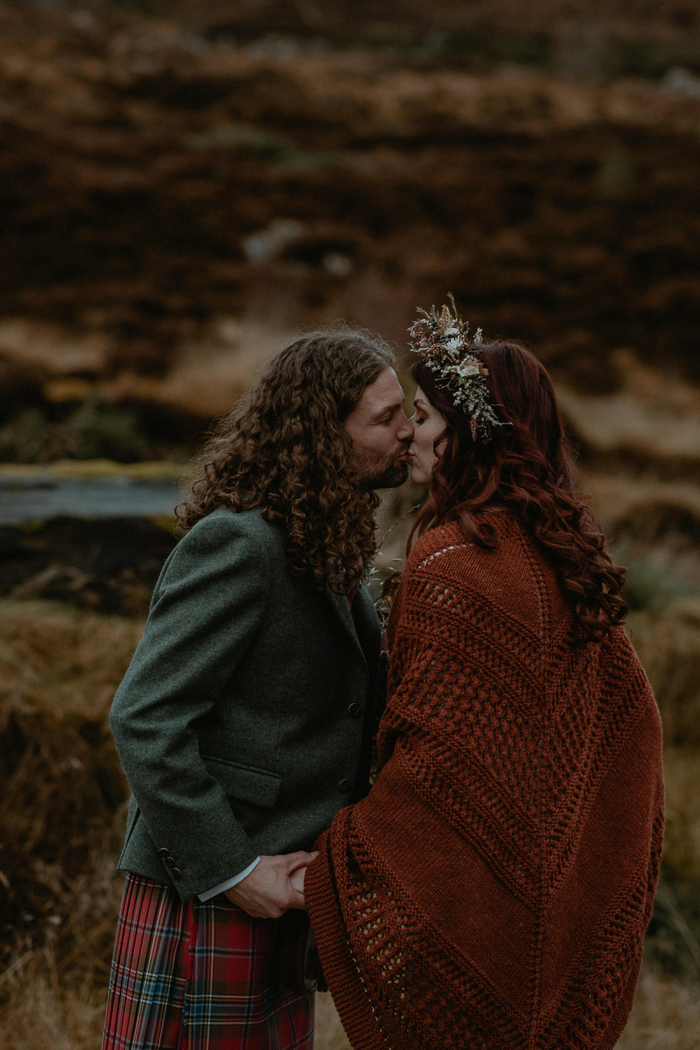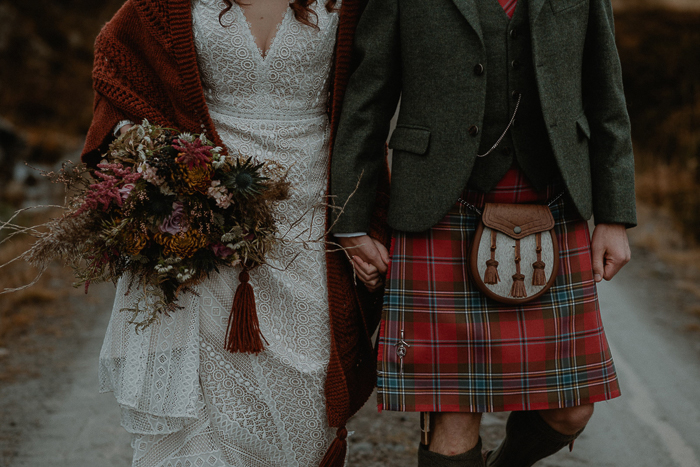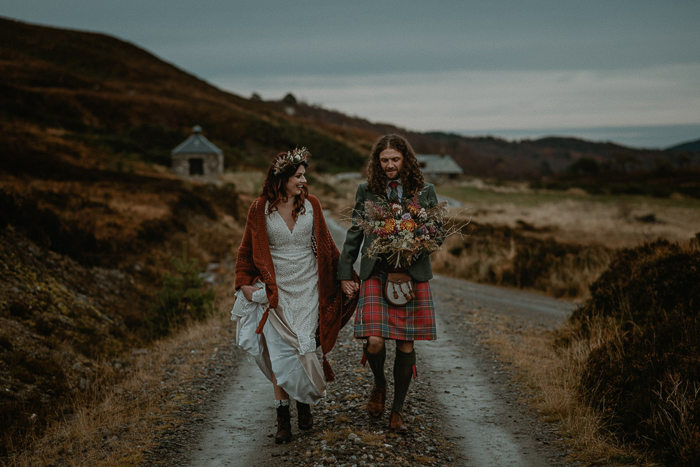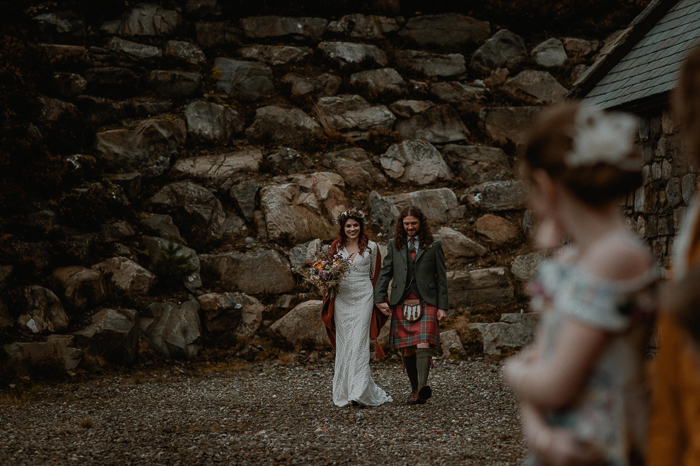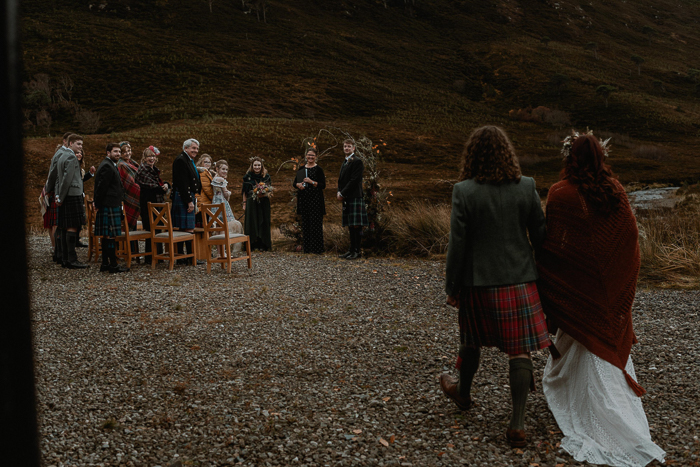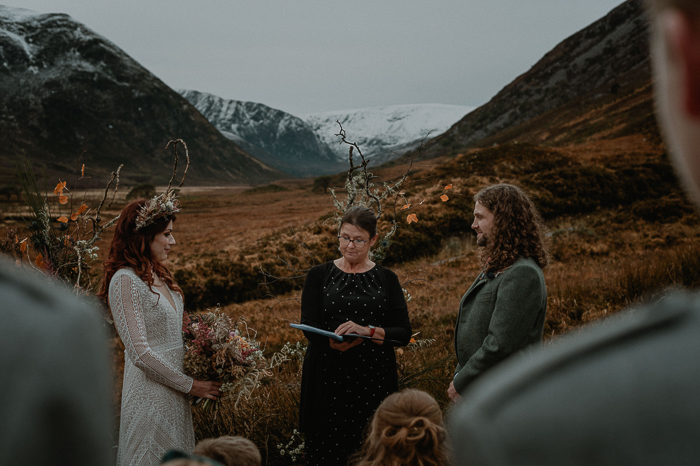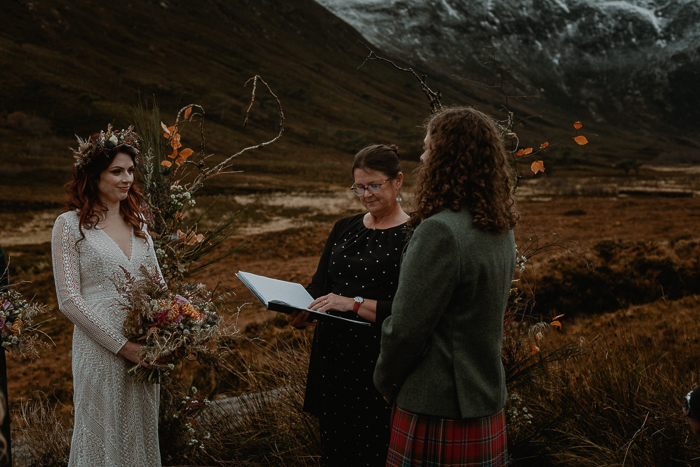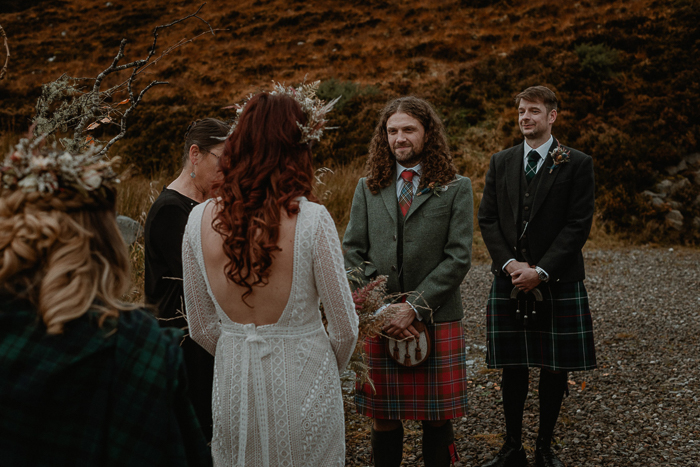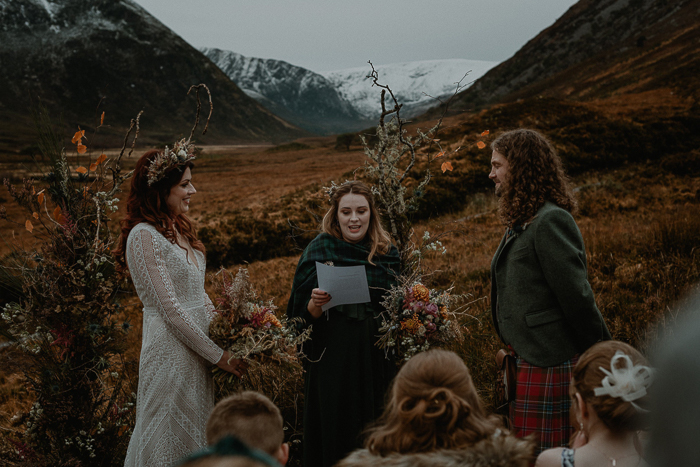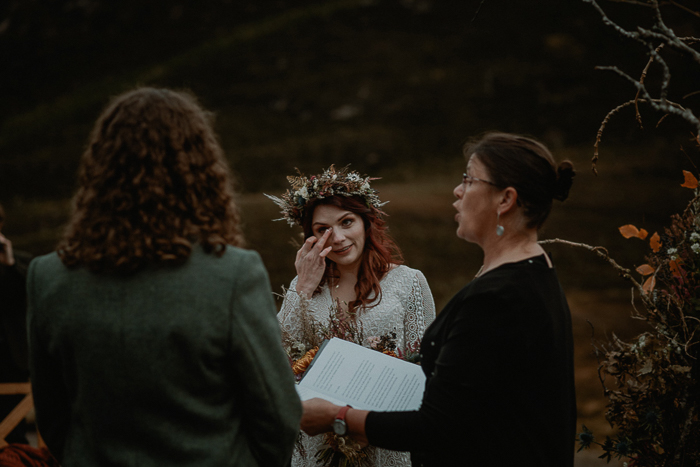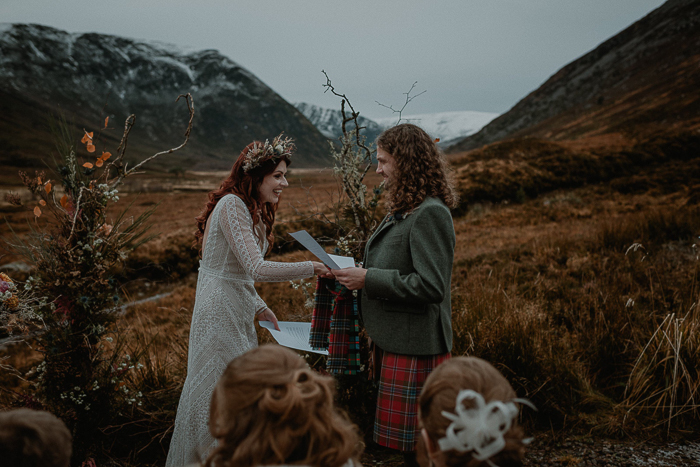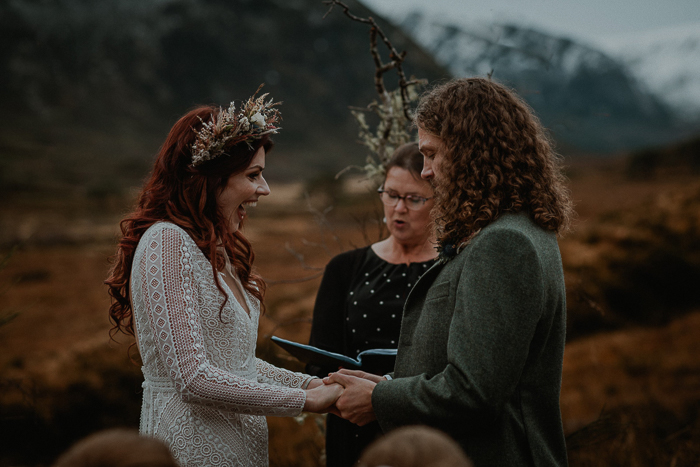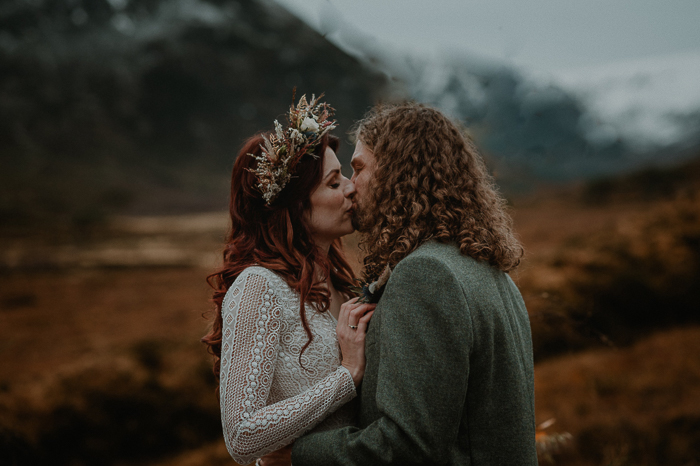 Why Alladale Wilderness Reserve
We were looking for a large hotel or country house that our family could all stay in together—somewhere in the beautiful Scottish countryside. We saw Alladale online and felt it offered what we were looking for. After visiting we realized it was a thousand times more spectacular than we ever imagined it could be. There was no way we were getting married anywhere else once we'd seen Alladale. It's the most special place, and we fell in love with it instantly. The surroundings are dramatic and wonderful, the accommodation is comfortable but luxurious, and the ethos of the reserve is admirable.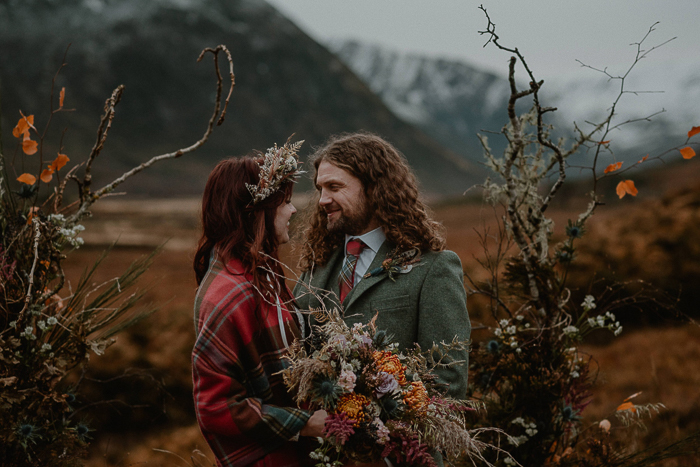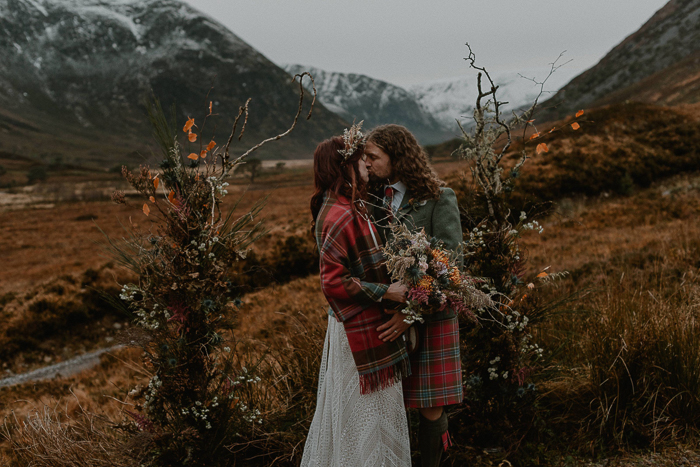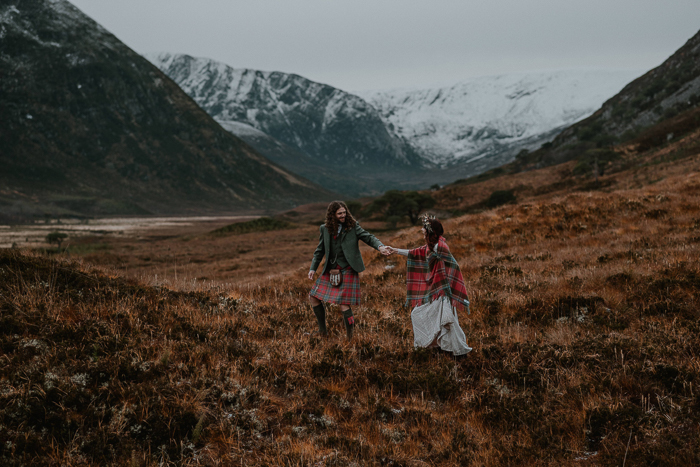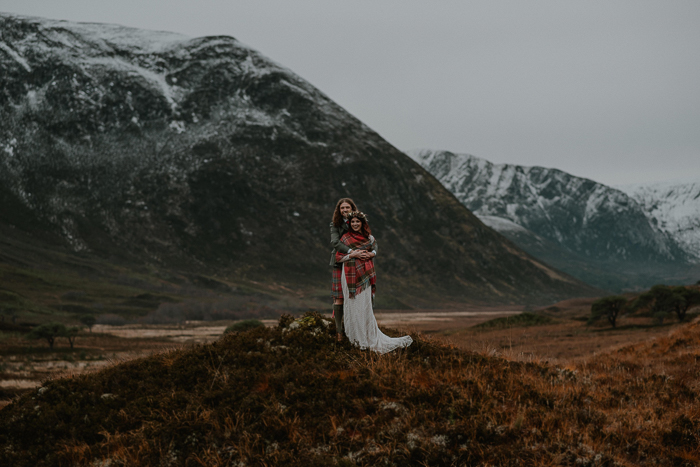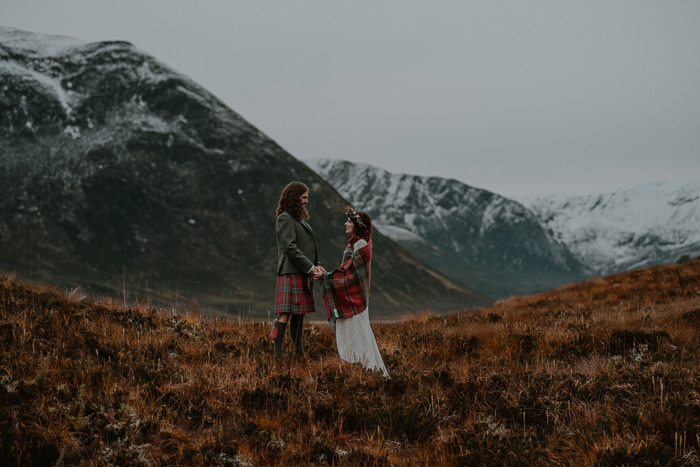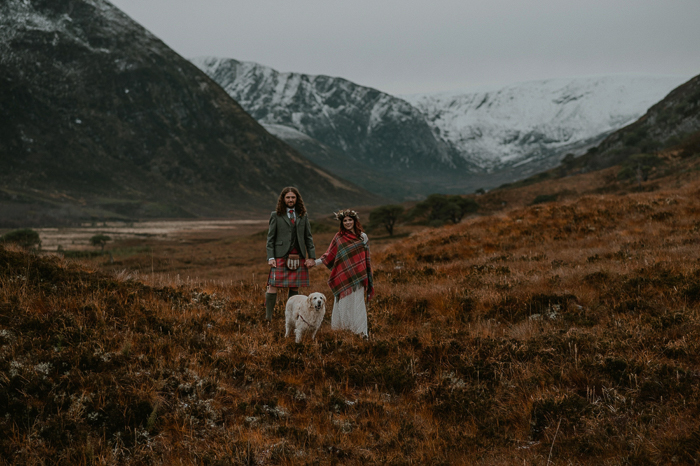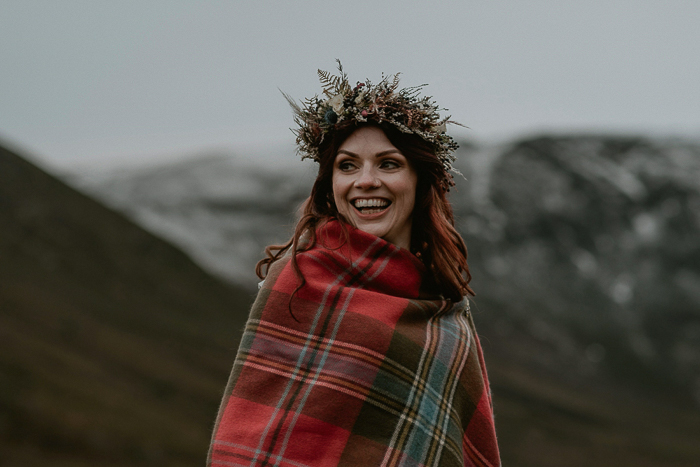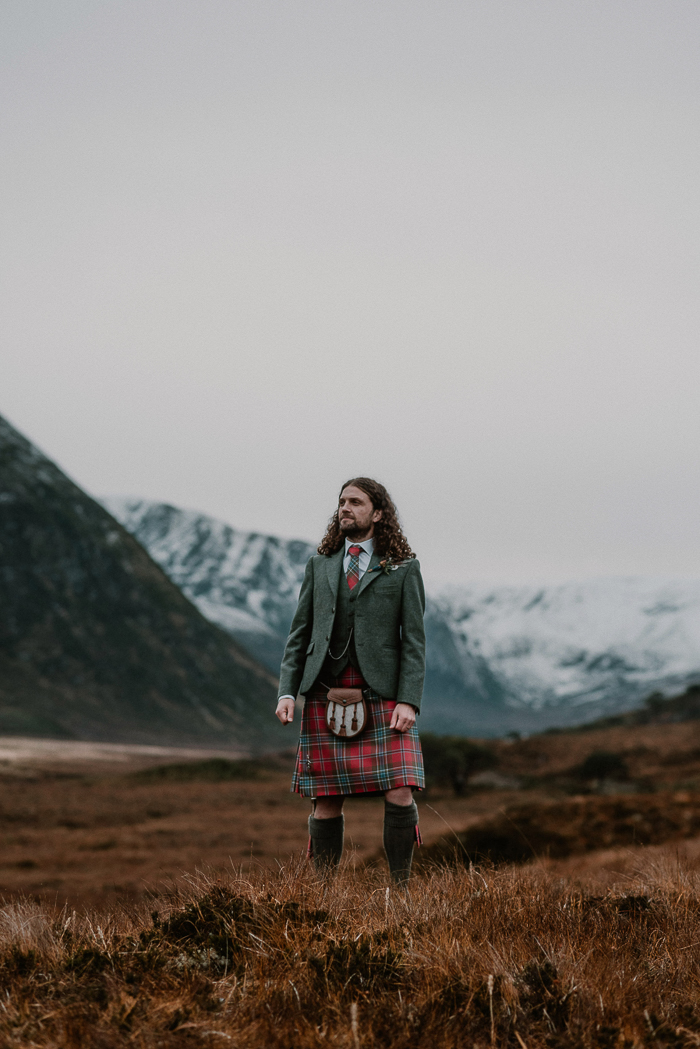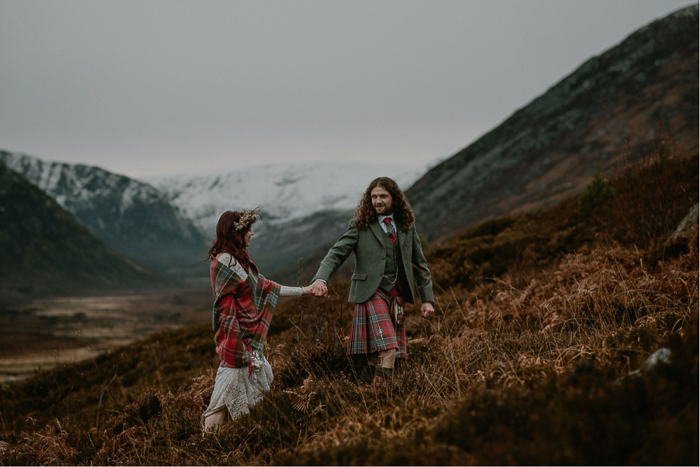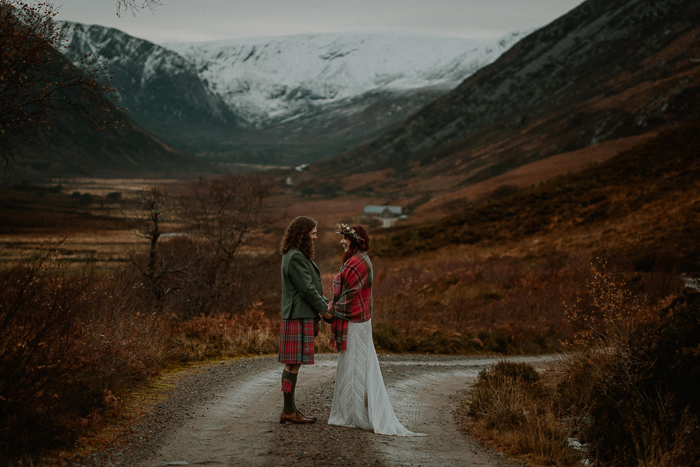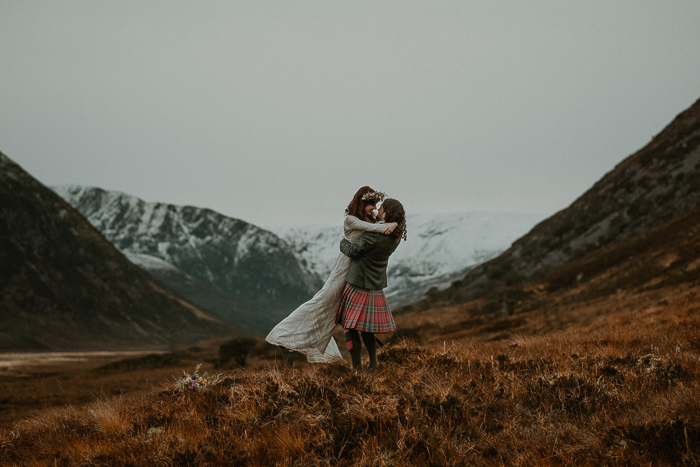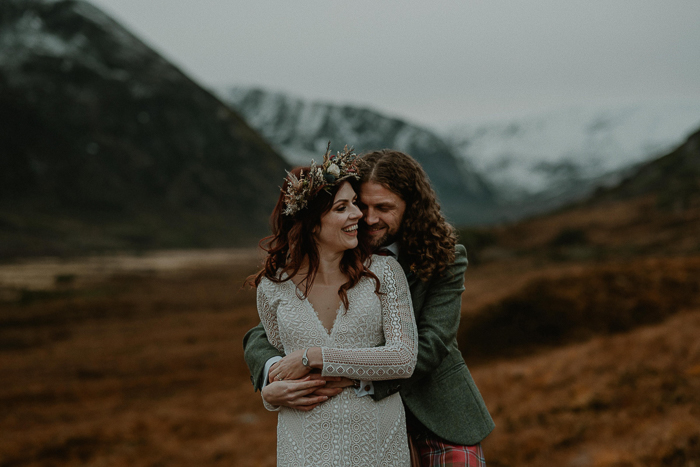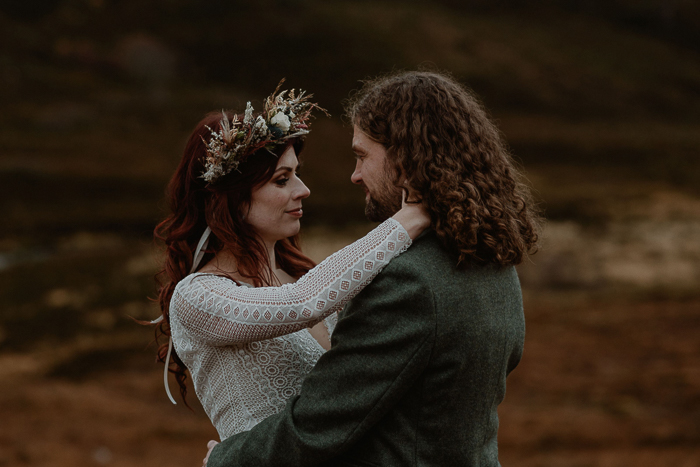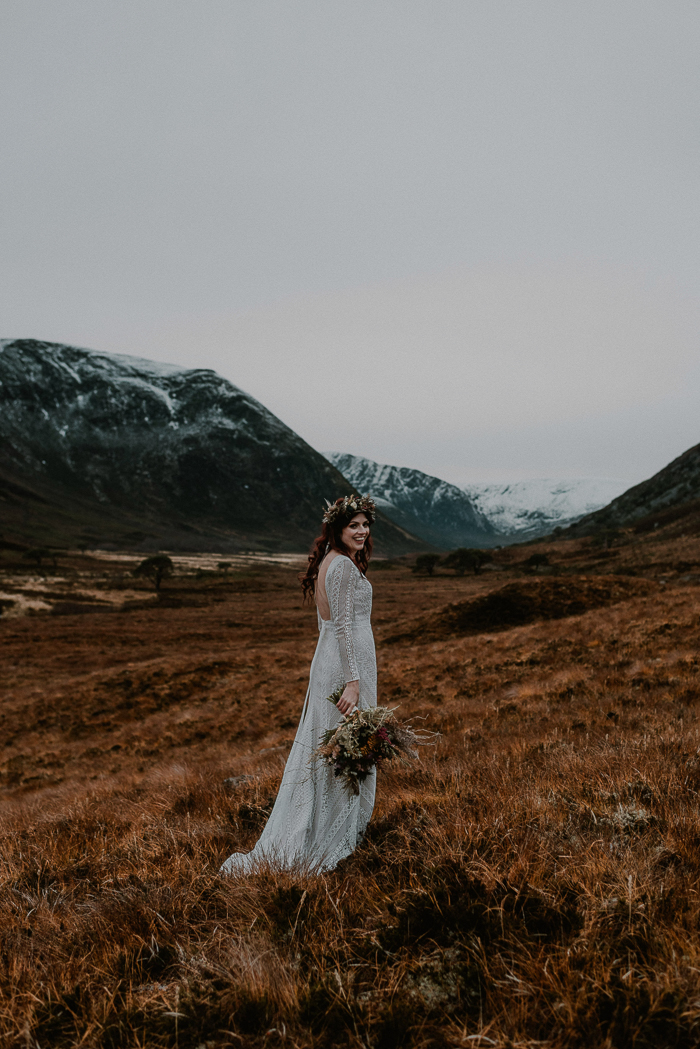 Scottish Wedding Favors
We love exploring Scotland and have wonderful memories of trips we have taken together and the adventures we have had. We wanted to share some of these with our guests, so we had Tobermory chocolate from the Isle of Mull, handmade soaps from the Isle of Islay, miniature bottles of whisky from the Isle of Jura, and gin from the Isle of Skye.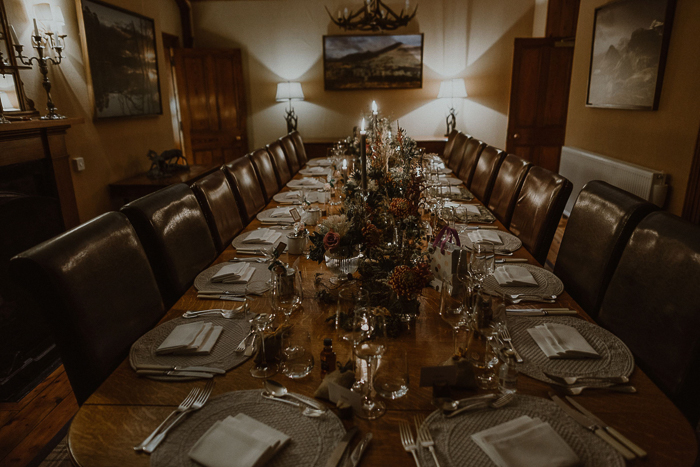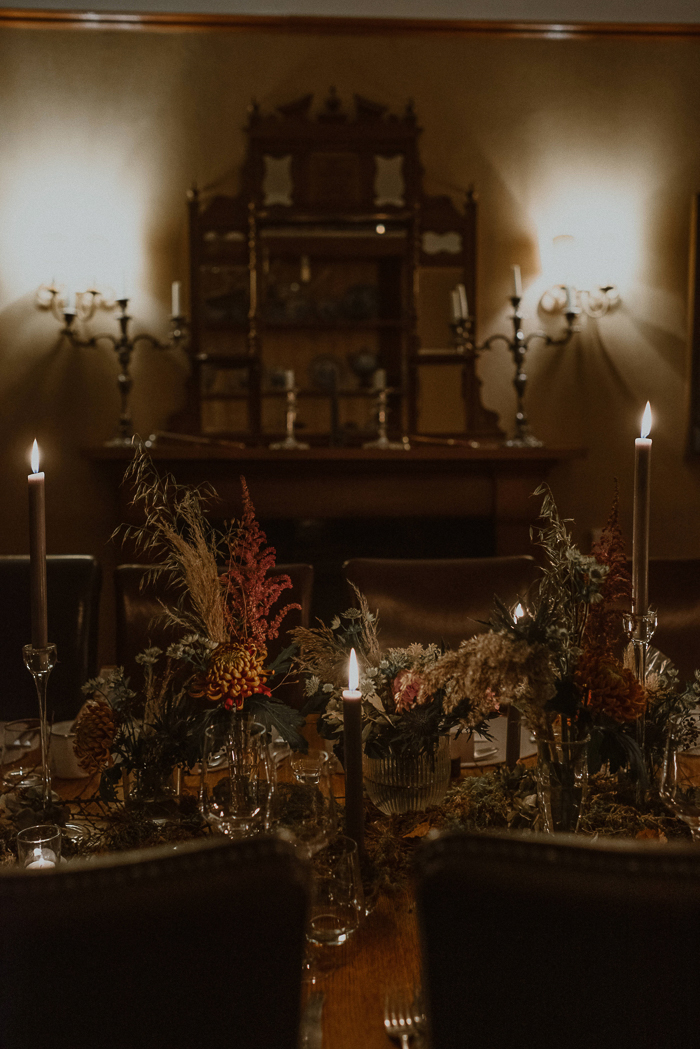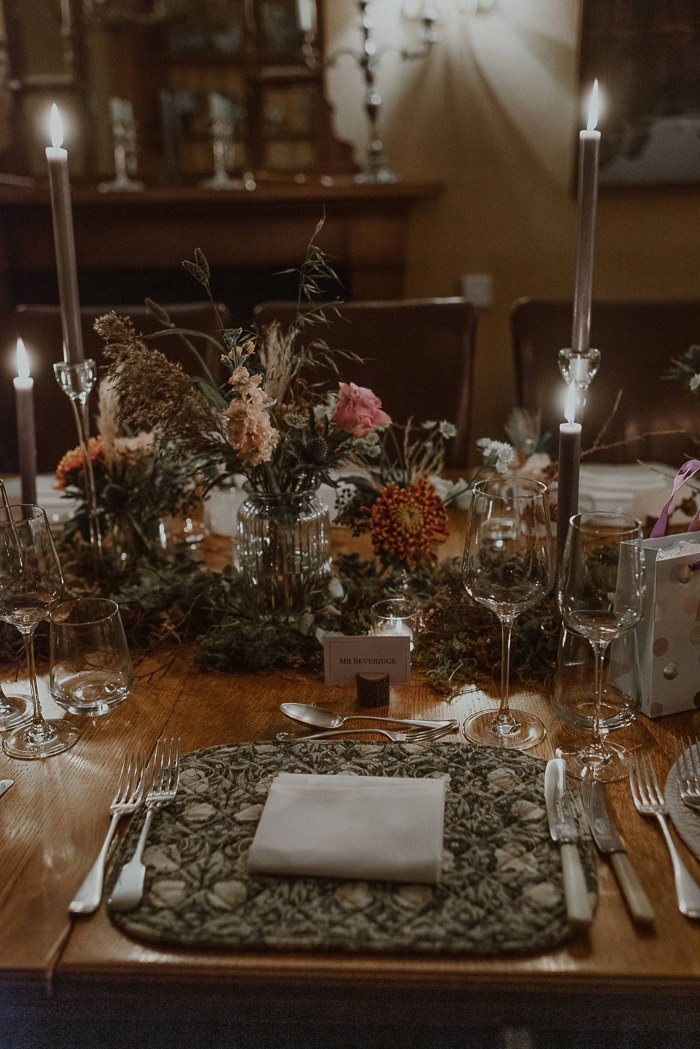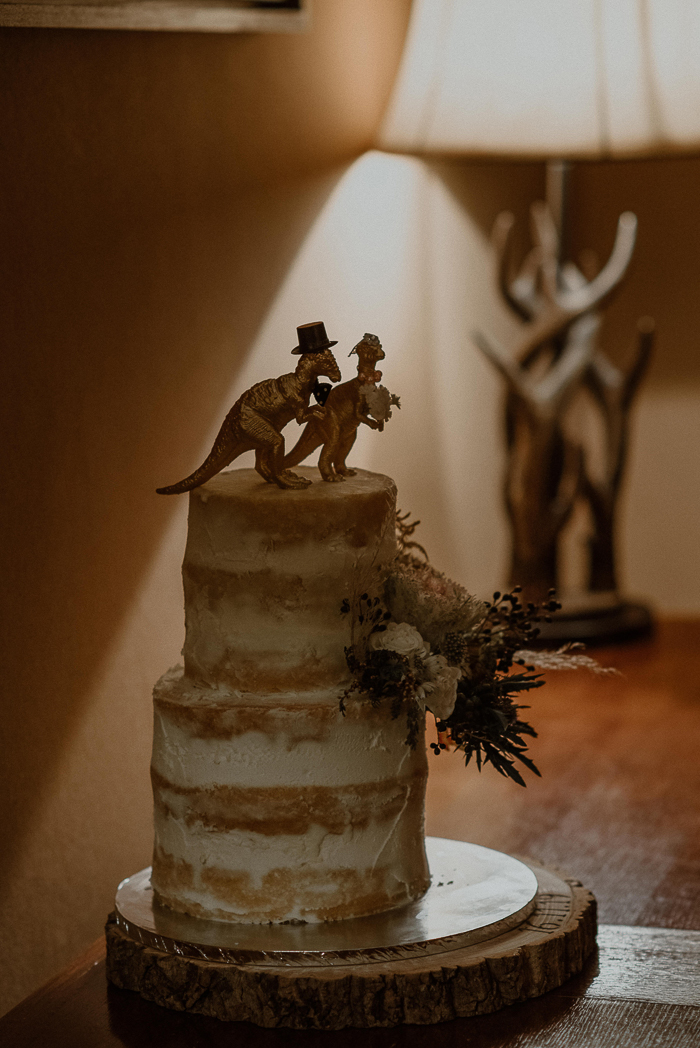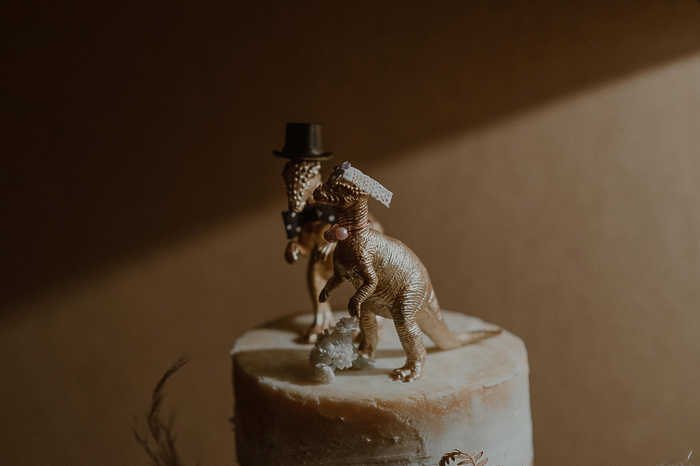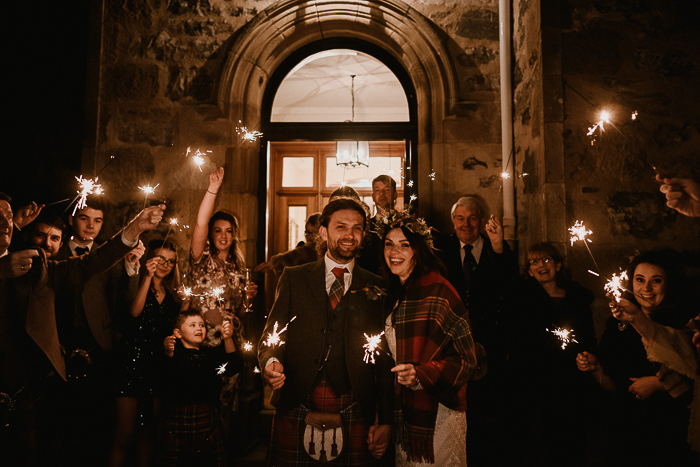 Congratulations again to Isla and Greg on their Scottish countryside elopement at Alladale Wilderness Reserve! We're so thankful they hired Junebug members The Caryls to capture their incredible day. To see more of The Caryls' work, check out their profile in our directory of best wedding photographers in the world!
The post Scottish Countryside Elopement at Alladale Wilderness Reserve appeared first on .