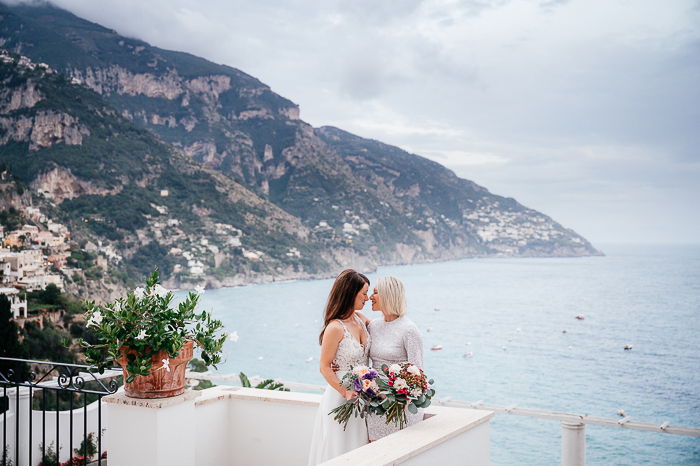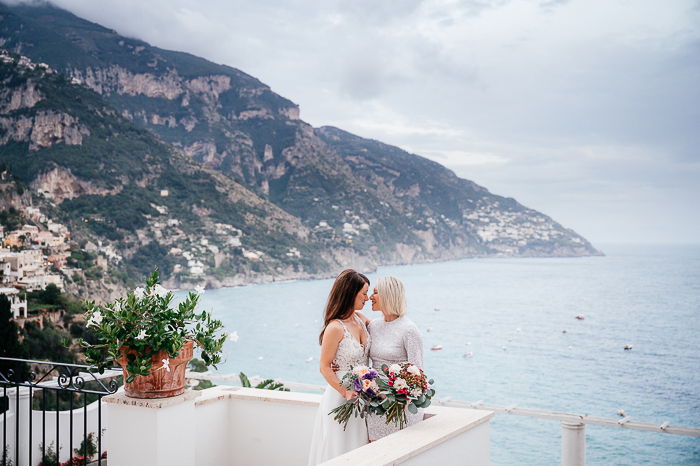 Melissa and Laura's minimalist Italian seaside wedding is the perfect example of how wedding planning doesn't need to be stressful. Rather than hire a wedding team, the couple opted to plan everything themselves and have a lowkey day full of love at Villa Carinzia–a vacation rental. They did their own hair and make-up, purchased their bouquets from a local florist the morning of the wedding, and had a close friend officiate their ceremony. We can't get over how beautiful it turned out.
Junebug member Emiliano Russo followed the couple around throughout the day and beautifully captured romantic getting ready portraits, the stunning coastal ceremony, and—our favorite photos–the newlyweds roaming the streets of Positano. Now, if you'll excuse us, we're going to make some pasta and pretend we're wandering the charming seaside village with them.
The Couple:
Laura and Melissa
The Wedding:
Villa Carinzia, Positano, Italy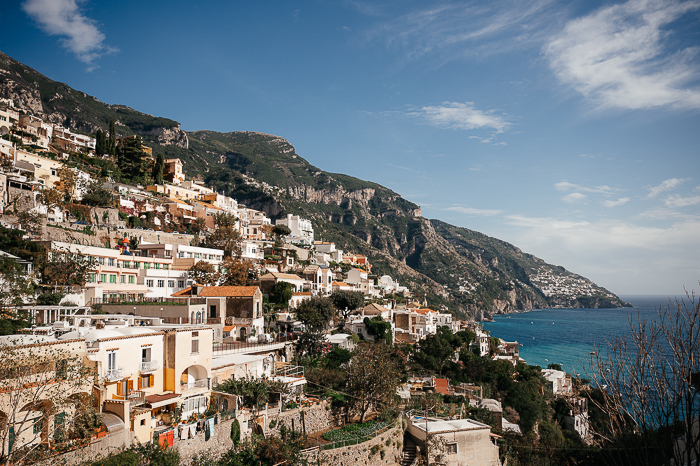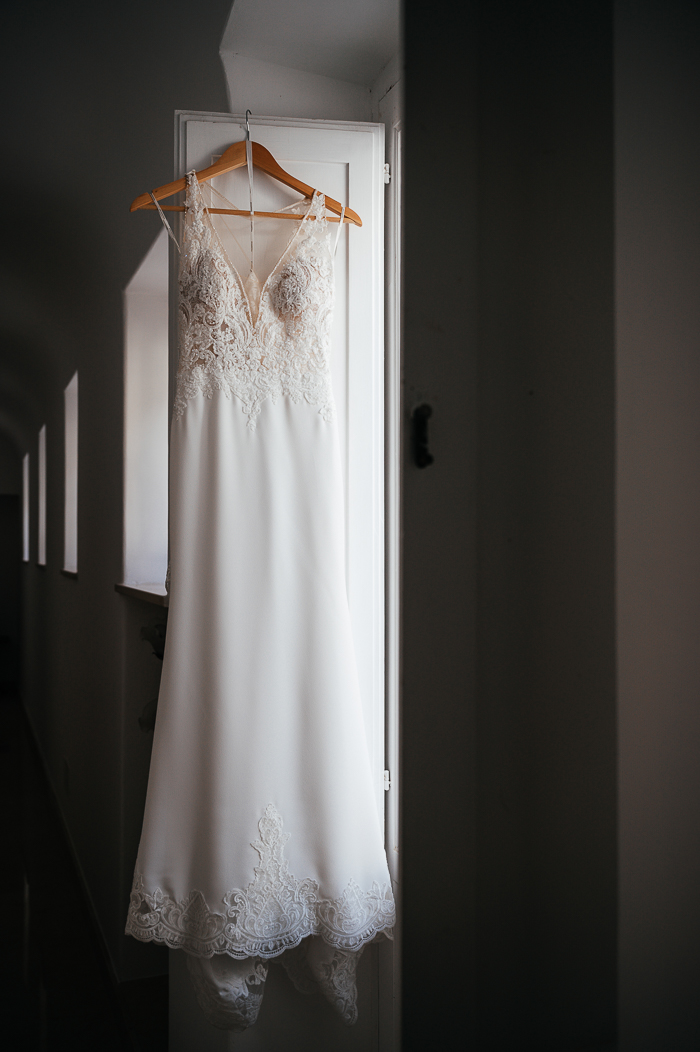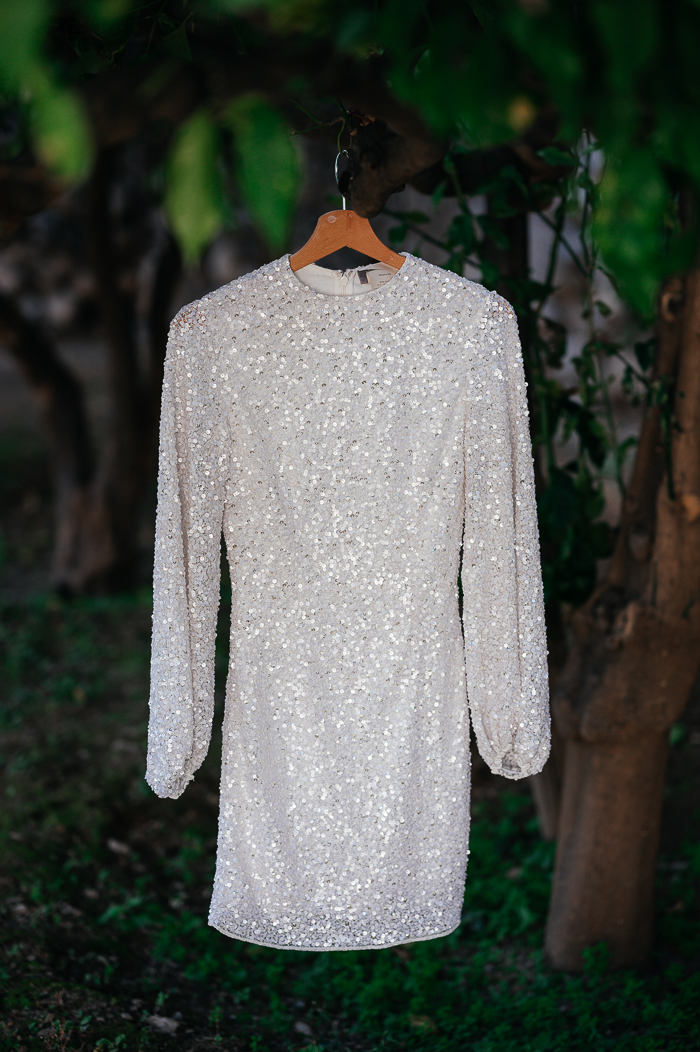 Shop similar dresses: Club L London Sequin Mini Dress ($87); Champagne Sequin Balloon Sleeve Dress ($30); Eliza J Sequined Blouson Shift Dress ($178)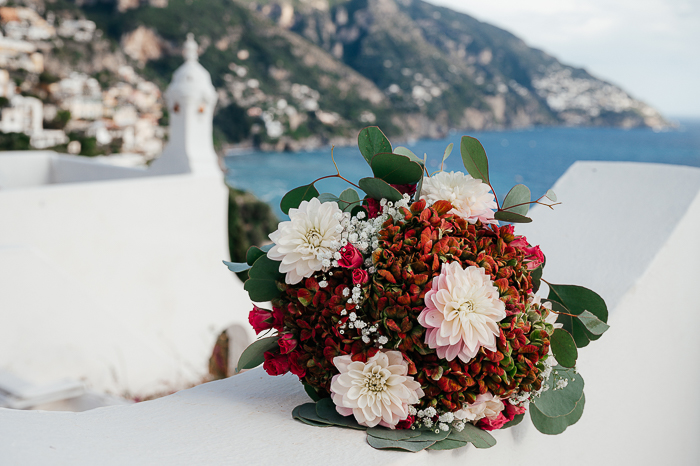 Laidback Wedding Day Vibes
On the morning of the wedding, we woke up slowly, had coffee and omelets at a local spot, and then walked to the local florist. We grabbed two bouquets for under $50 and soaked in the sunshine on our walk back to the stunning villa we were staying in. We didn't hire a team to get us ready, but we did have the most amazing crew with us to capture the images of the stress-free, beautiful day and evening with close friends and family. After the ceremony overlooking the water, we wandered the romantically lit streets of Positano in our wedding dresses. We even stopped for an espresso shot to celebrate with our` crew that quickly felt like family to us.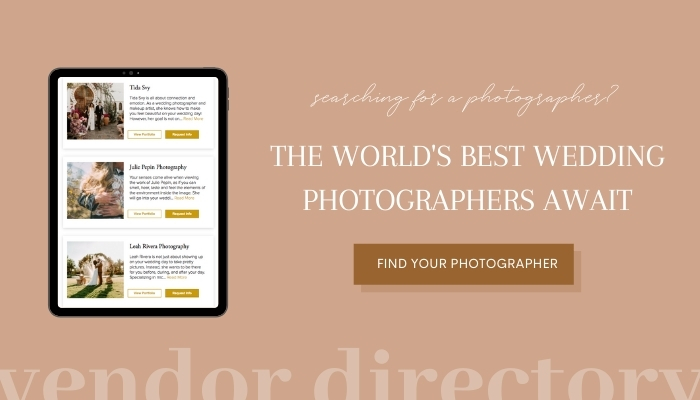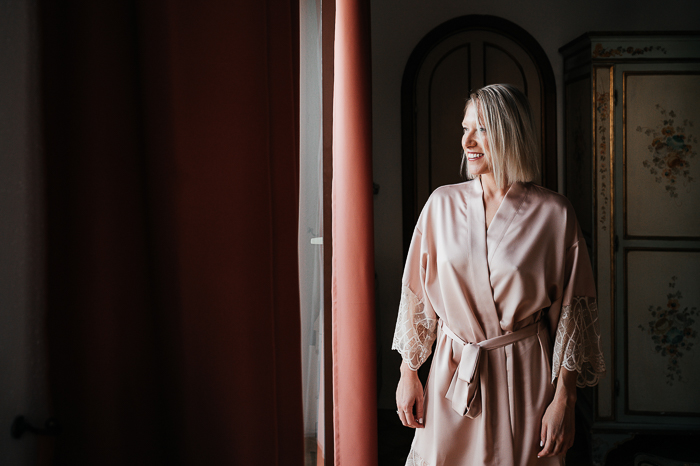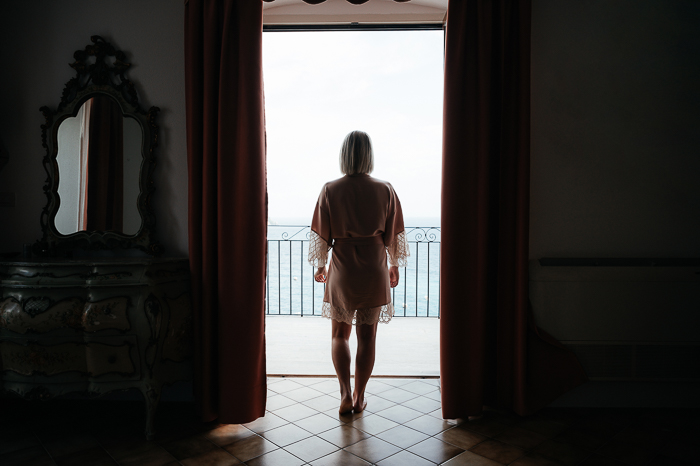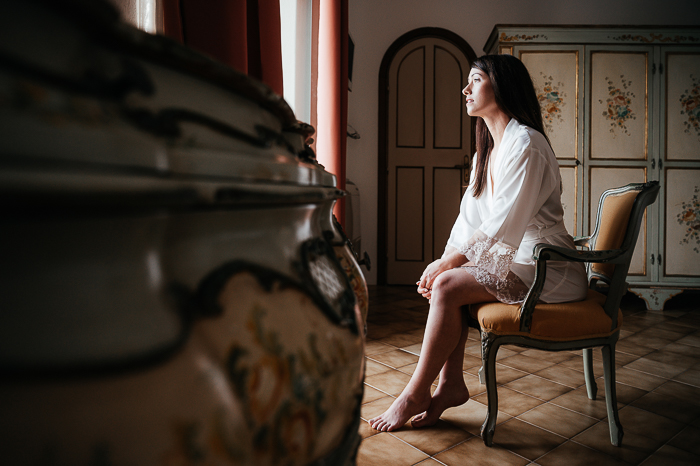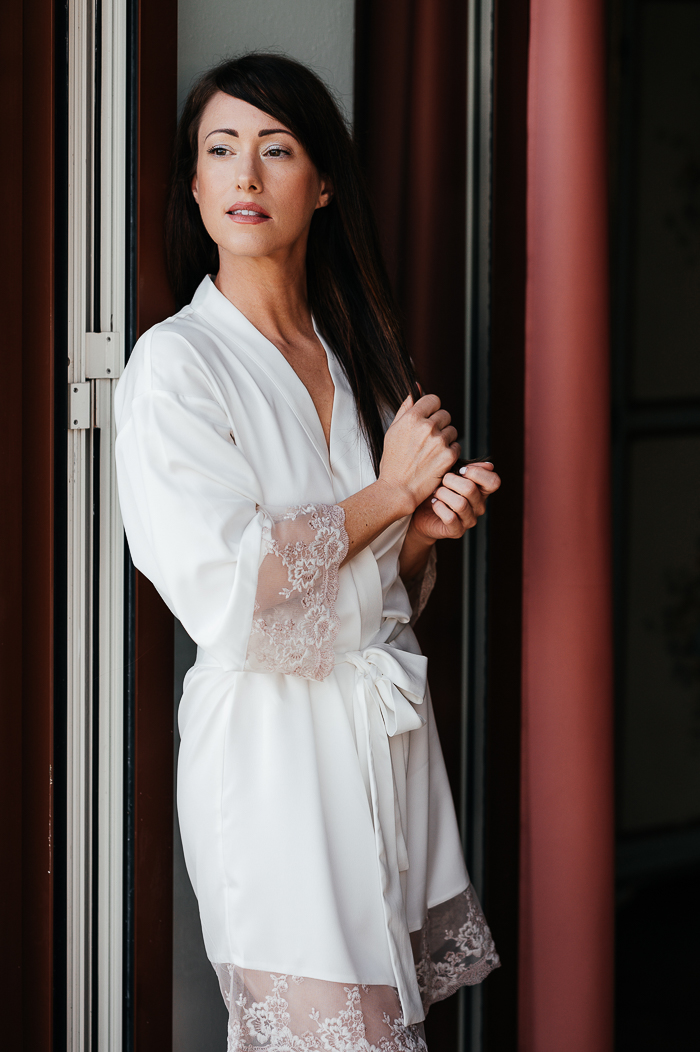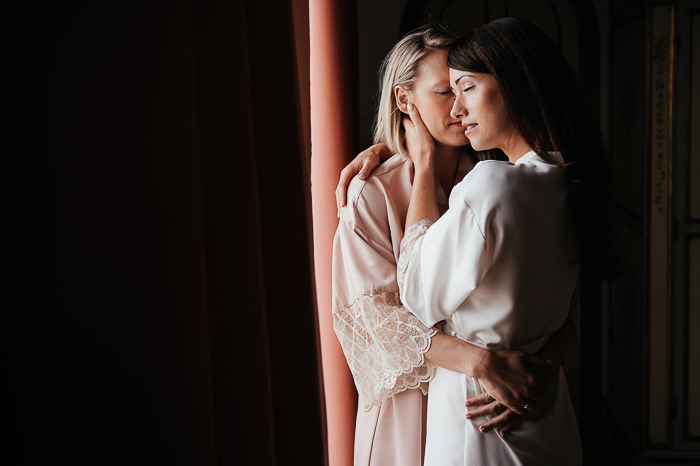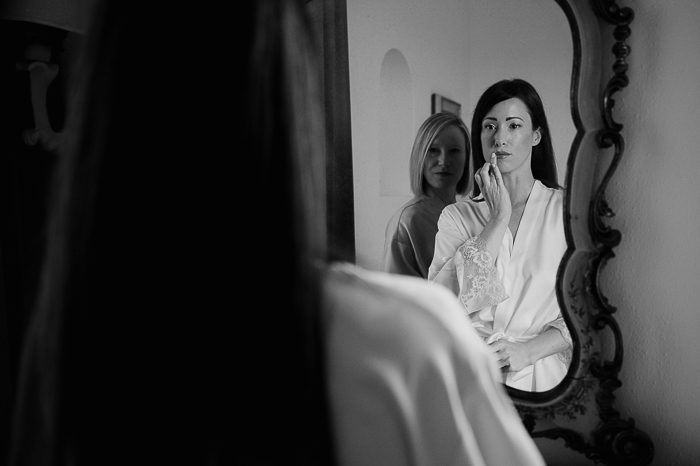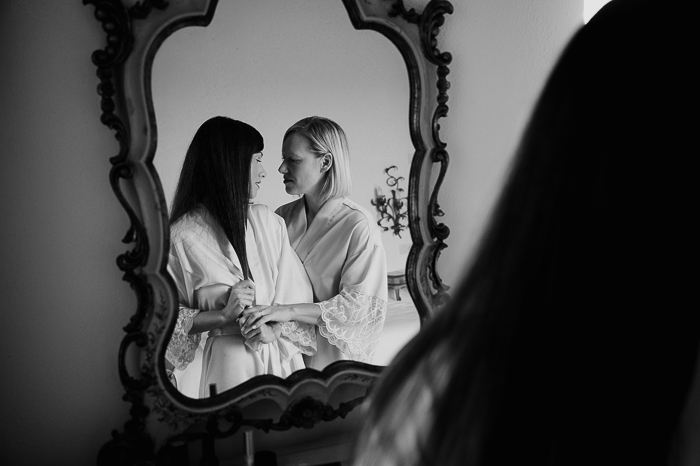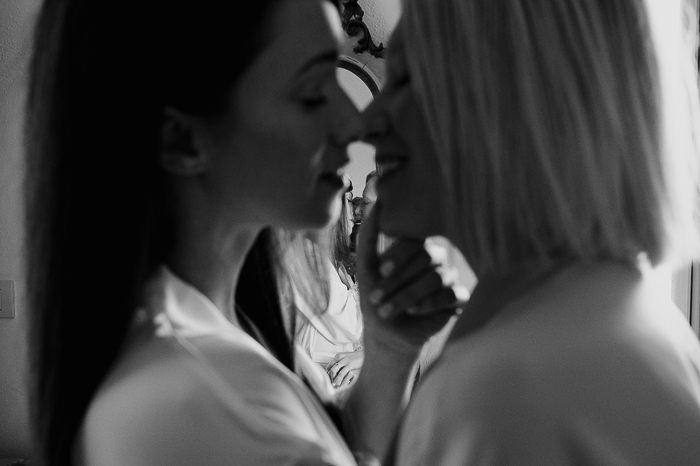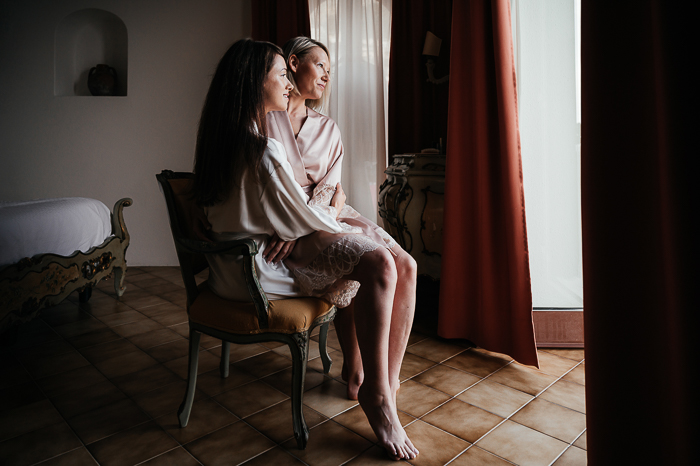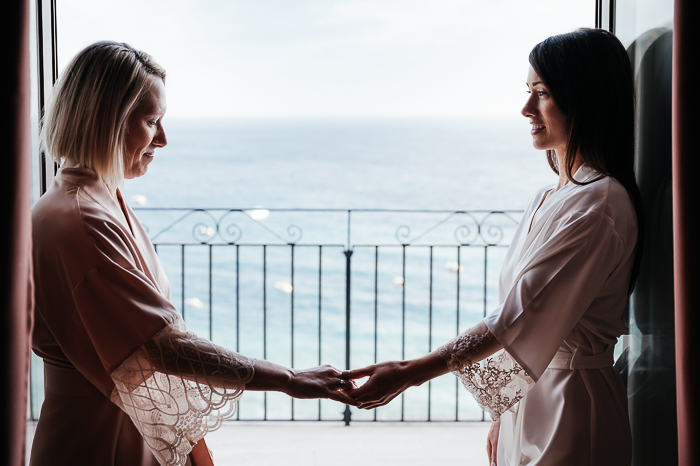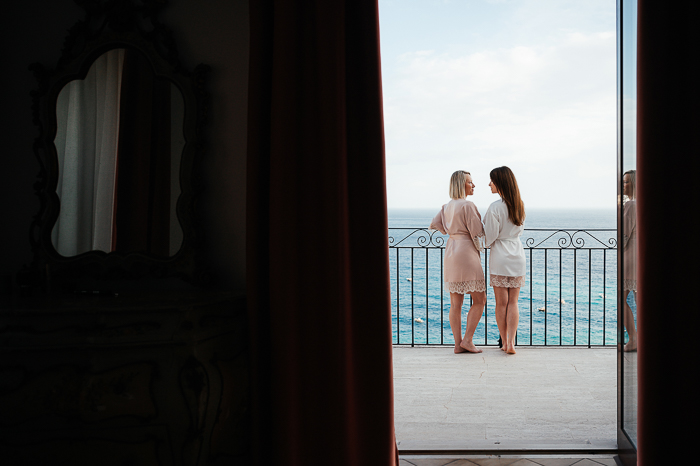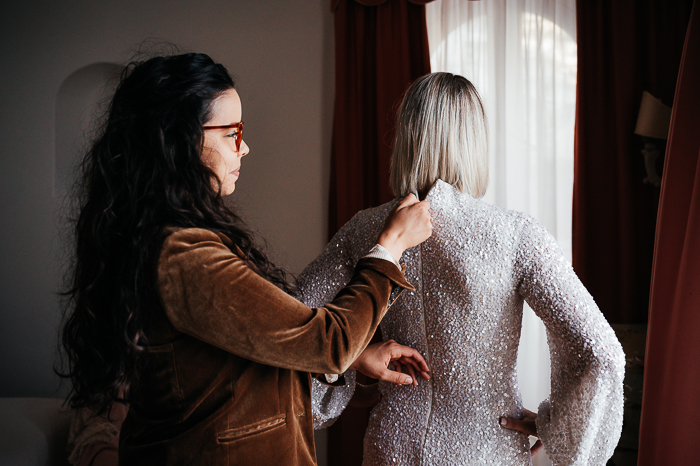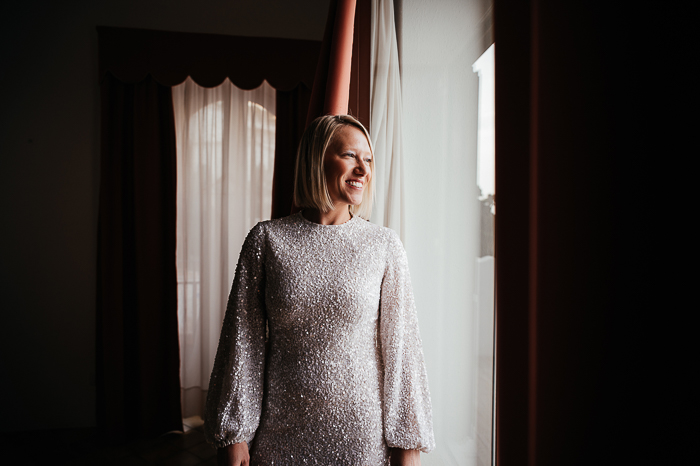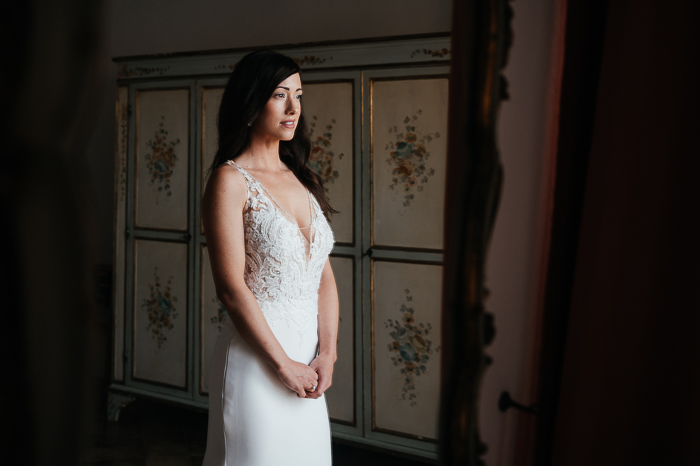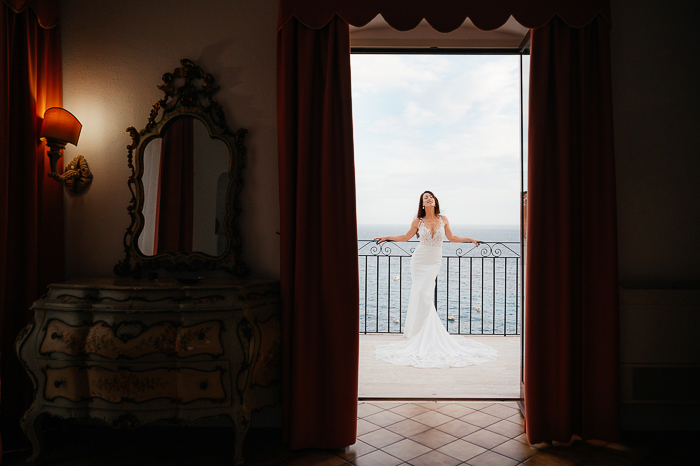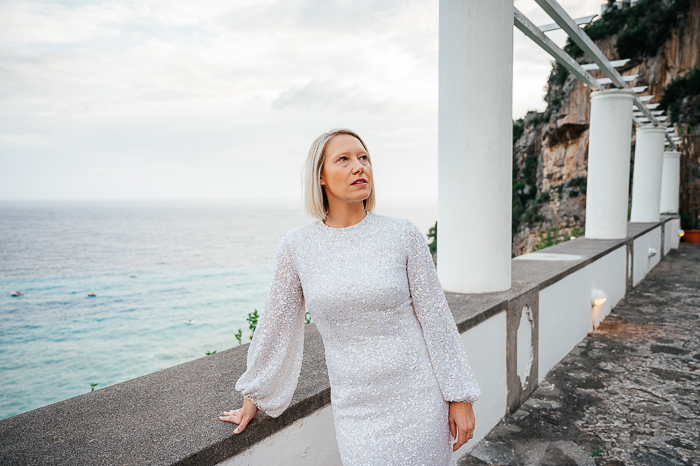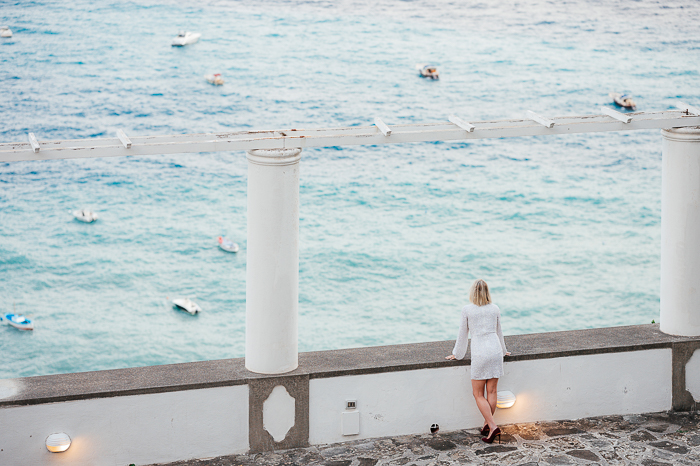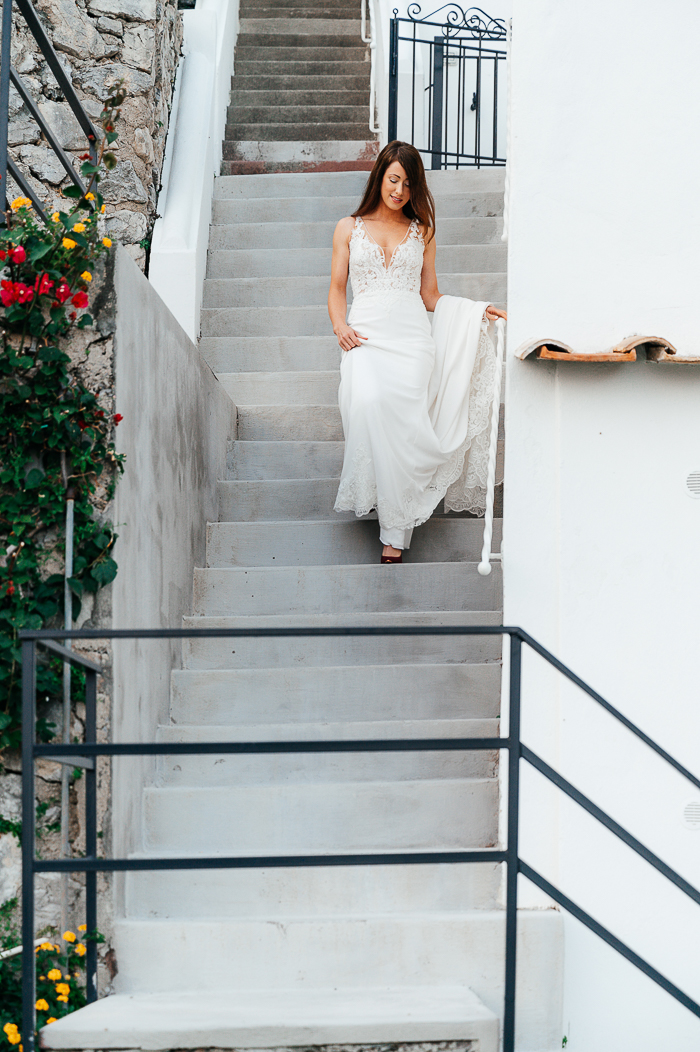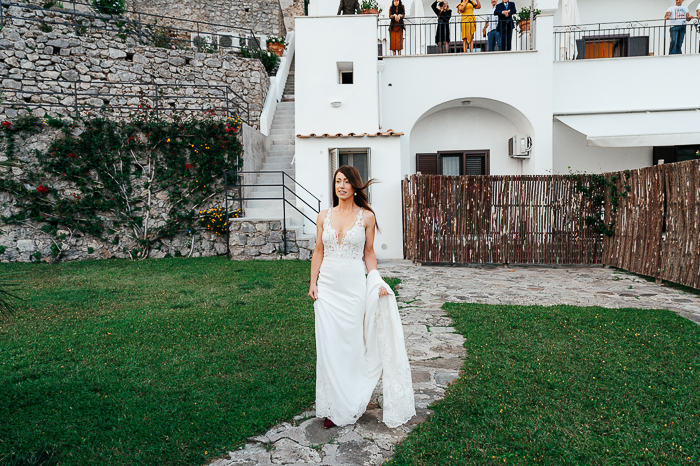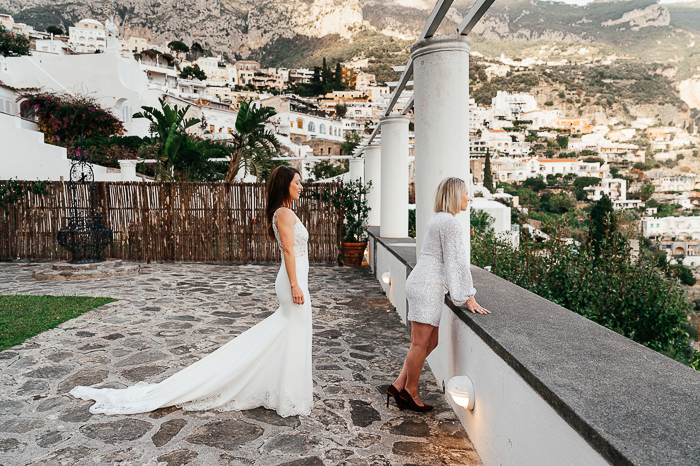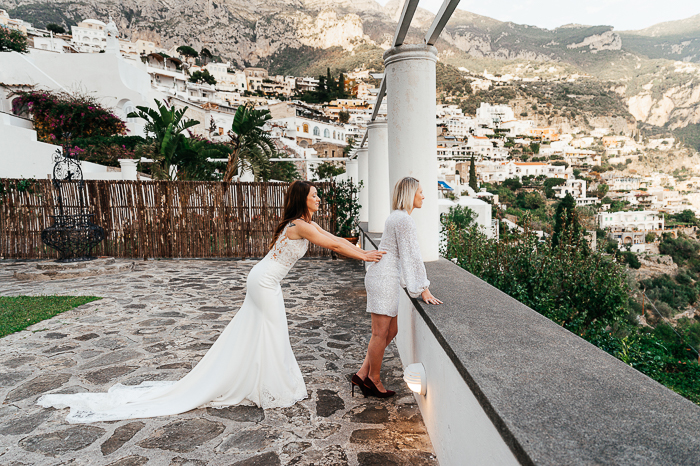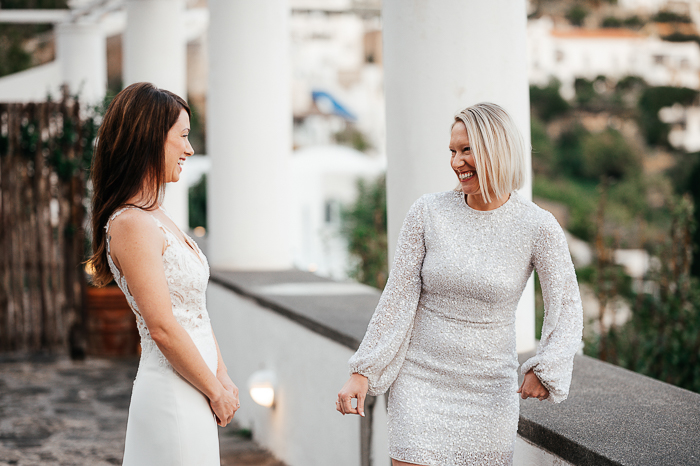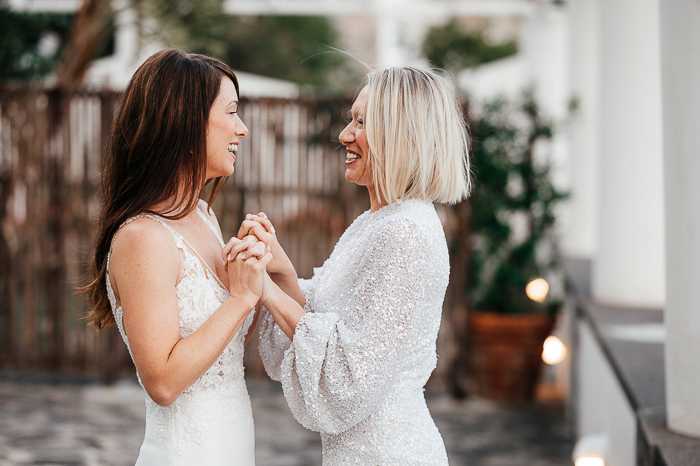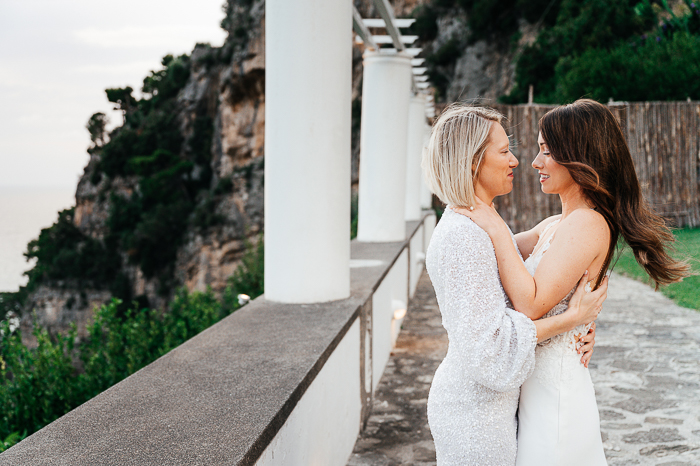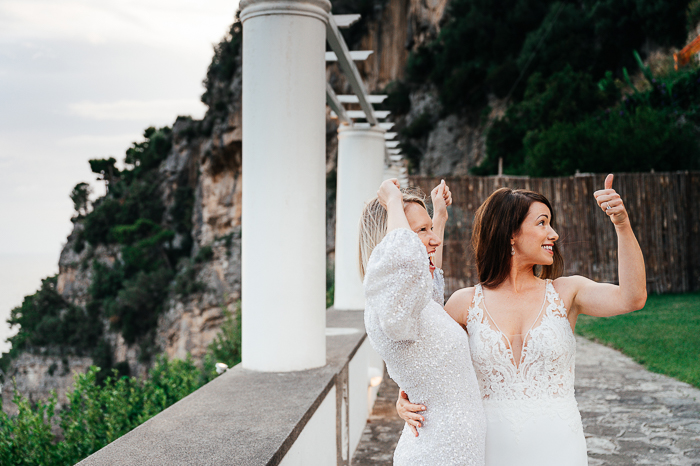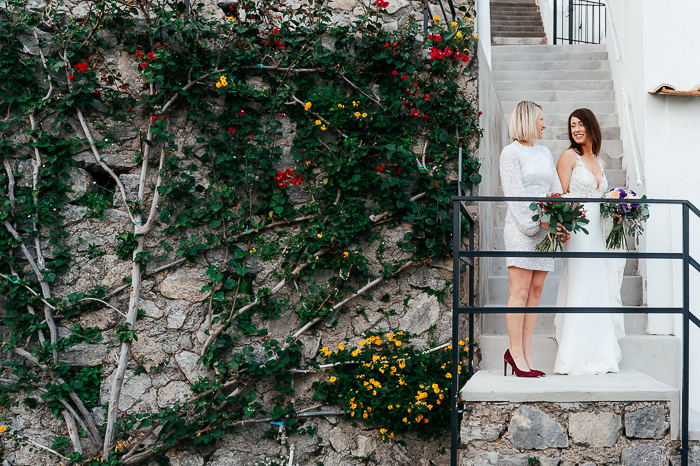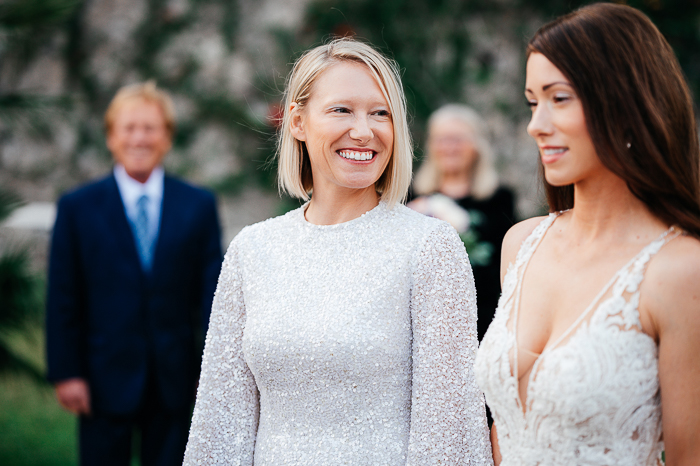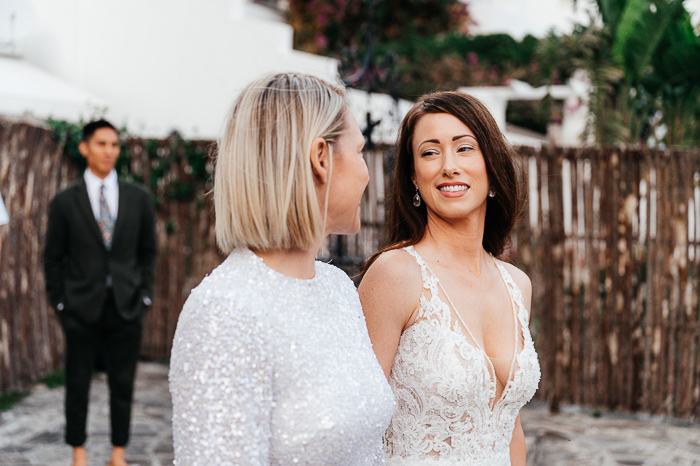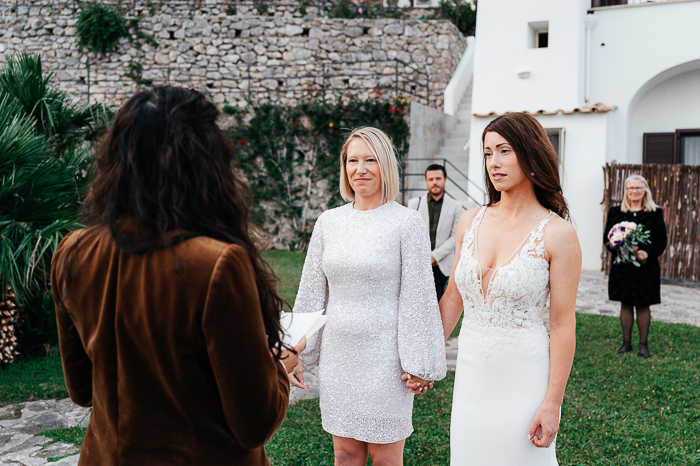 Incorporating Positano's Natural Beauty Into Their Italian Seaside Wedding
We went into wedding planning with a minimalistic mind frame, realizing that the less decision making, the better. The beautiful blue ocean as our backdrop did the heavy lifting while sweet accents of local florals and bright rooftops colors sprinkled our day with timeless and breathtaking results.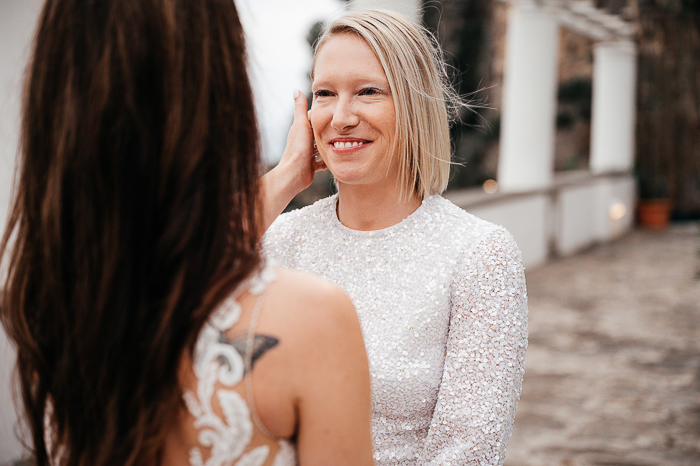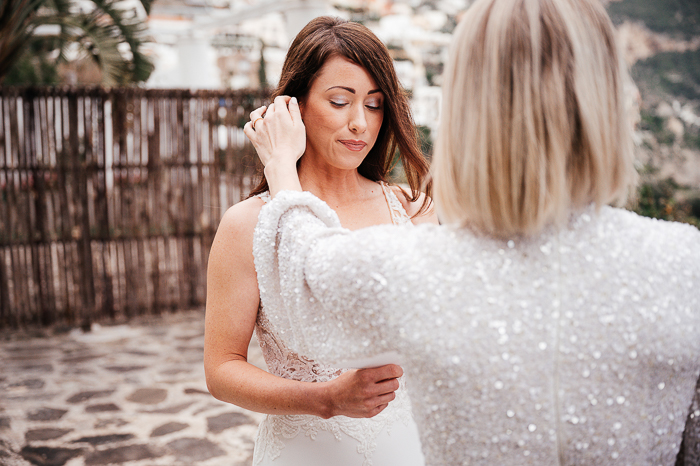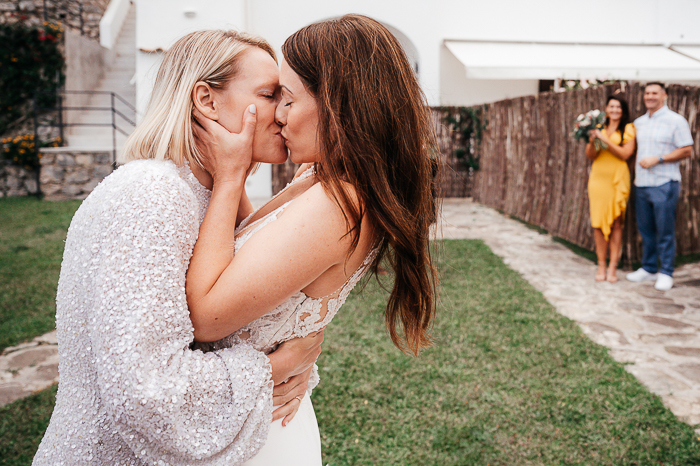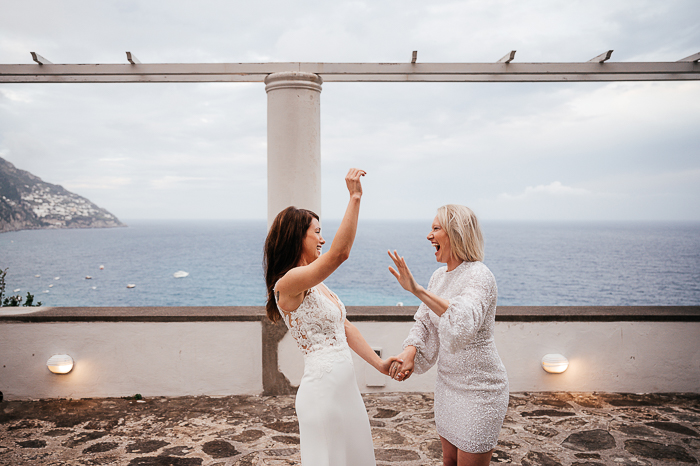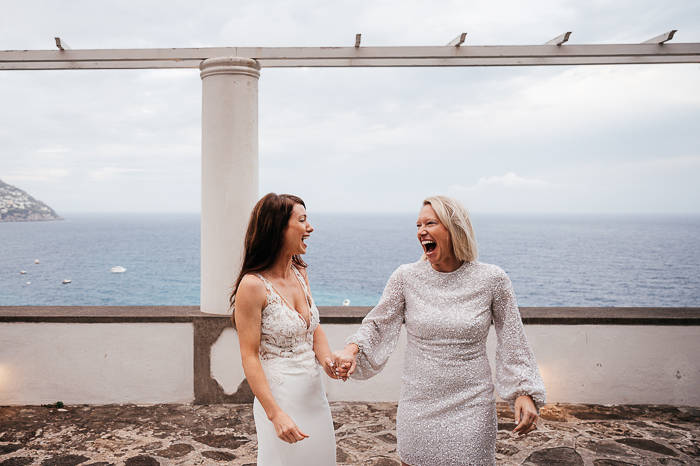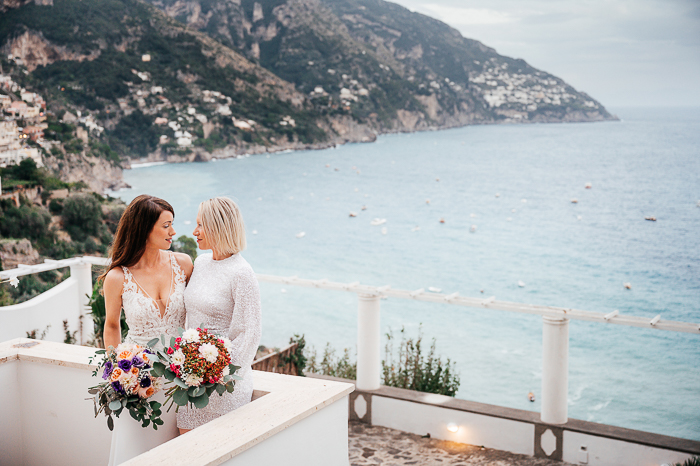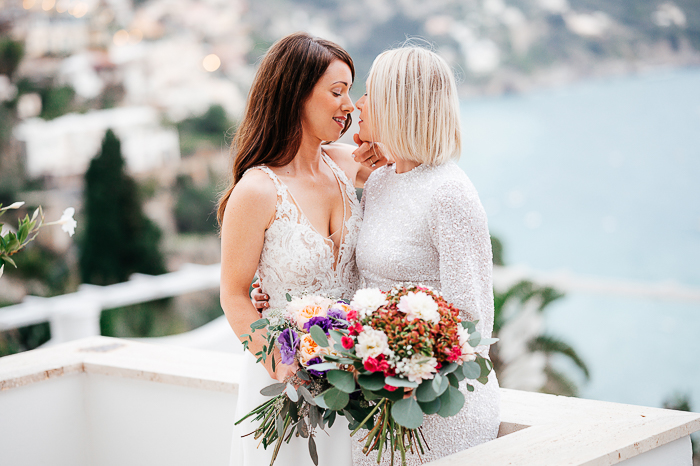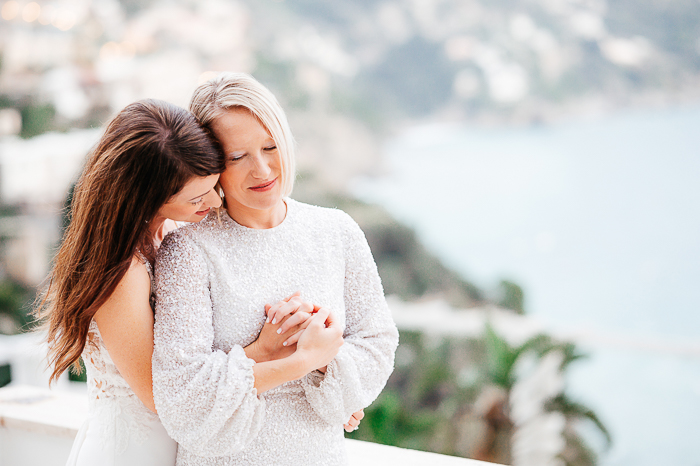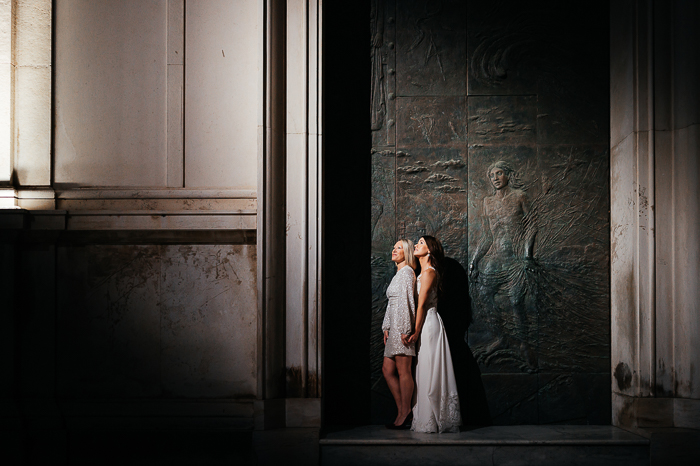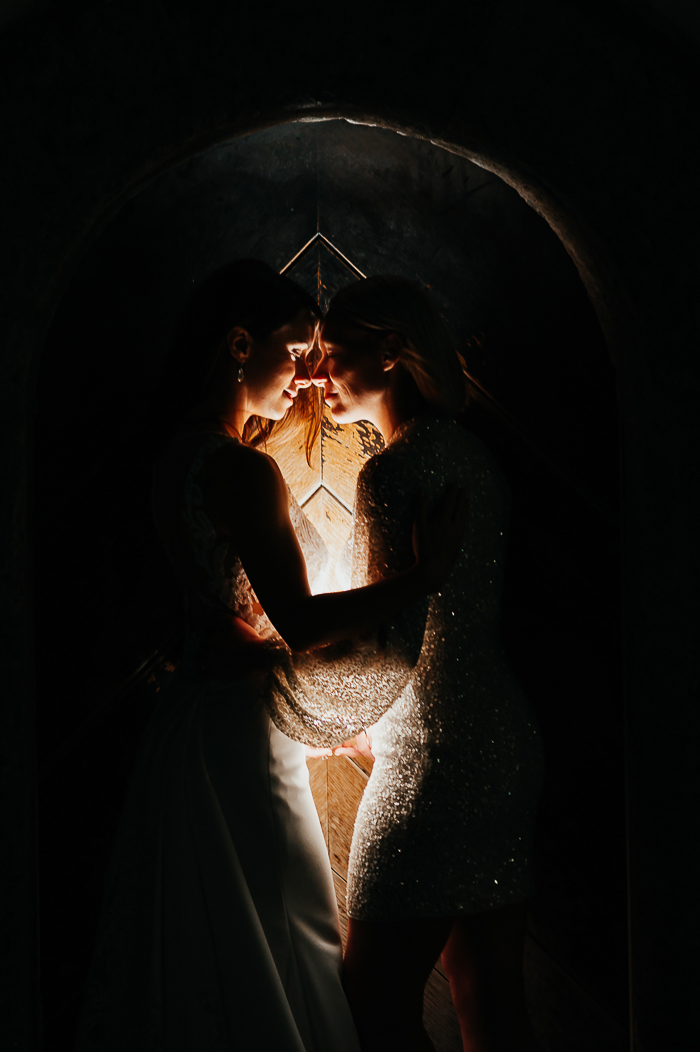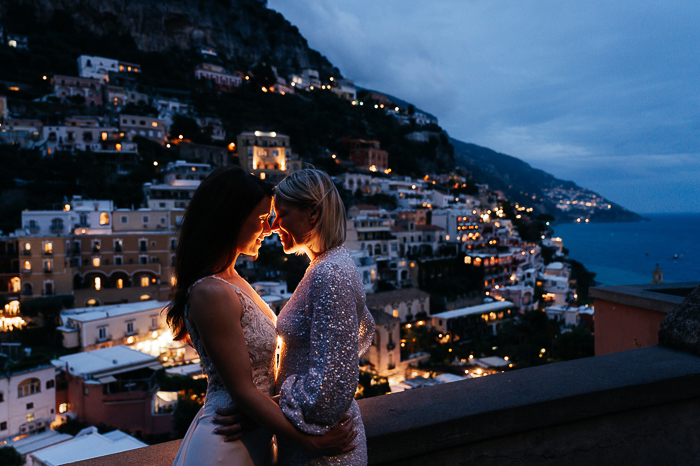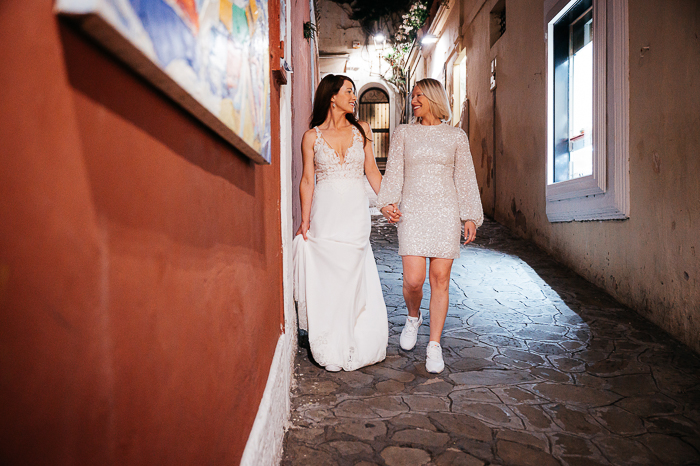 A Memorable Stroll Through Positano
I'm sure it's difficult for couples to pinpoint an exact memory because the whole experience is immeasurable, but there was something magical about walking through the city at night. As we passed a large outdoor eatery the entire space erupted with applause for us. We both got chills and the photographers caught that moment in perfect time. I held my hand over my heart in gratitude for the warmth and reception of the people around us.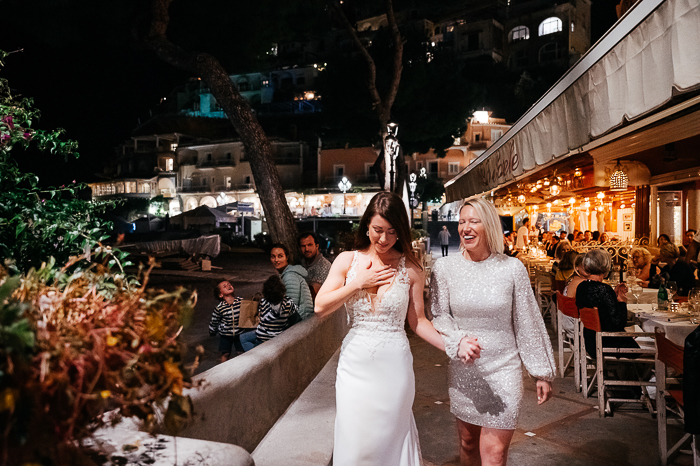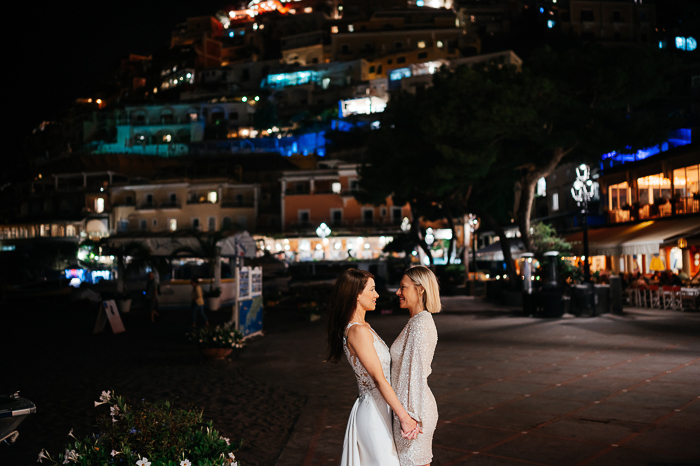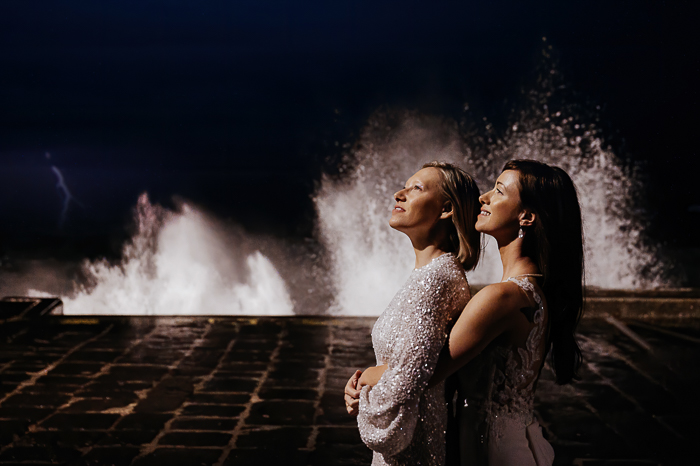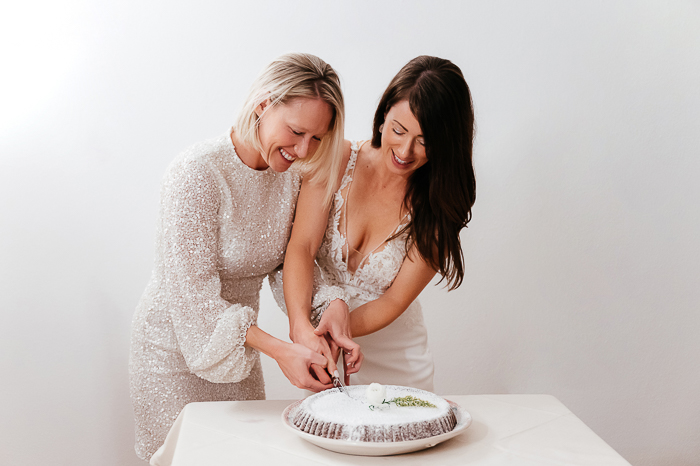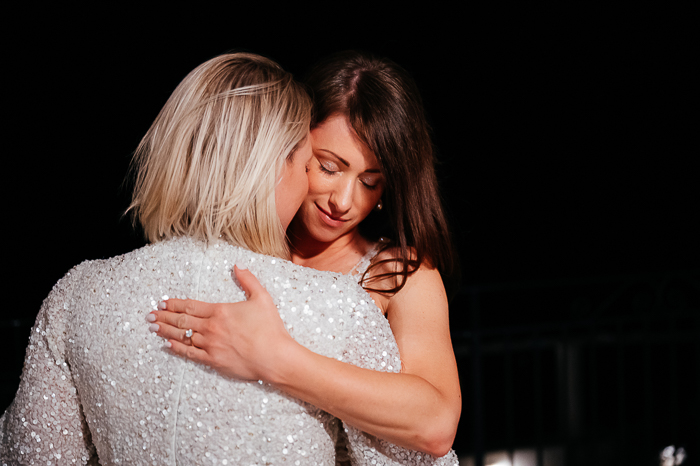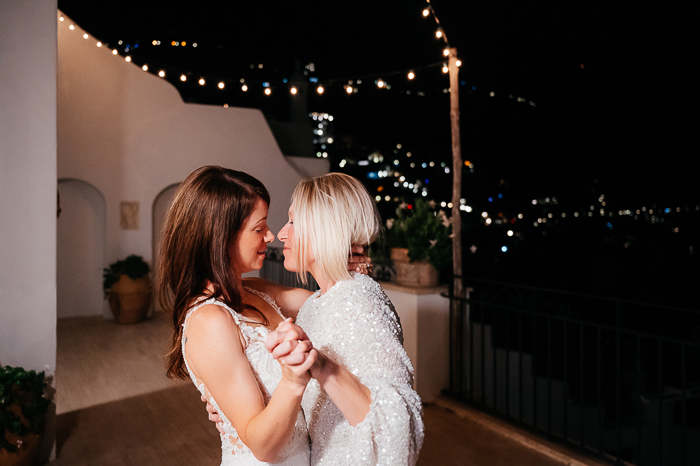 Congratulations again to Melissa and Laura on their minimalist Italian seaside wedding. We're so glad that Junebug member Emiliano Russo was there to capture the love shared by this couple. To see more of Emiliano's work, check out his profile in our directory of wedding photographers from around the world!
The post Minimalistic and Stress-Free Italian Seaside Wedding appeared first on .