Embroidered bridal denim jackets, disco balls, and a bold, orange color palette—talk about a totally groovy wedding. Golden Vibes Photo and her talented team of wedding vendors made their 60s inspired wedding dreams come to life! Together, they took inspiration from the "flower power" era then blended retro and modern elements together.  
To add to the groovy glamorous vibe, one of the brides wore a lace, wide-leg jumpsuit paired with a Bridget Bardot-type hairstyle. The other bride rocked an off-the-shoulder lace wedding gown paired with bold, rainbow earrings—very Stevie Nicks-inspired. While the wedding day fashion was—dare we say—bitchin', the floral tambourines really made this wedding unique and inspiring.
These totally pin-worthy images captured by Golden Vibes Photo may have you thinking about a decade-inspired wedding, so feel free to Pin this one for later.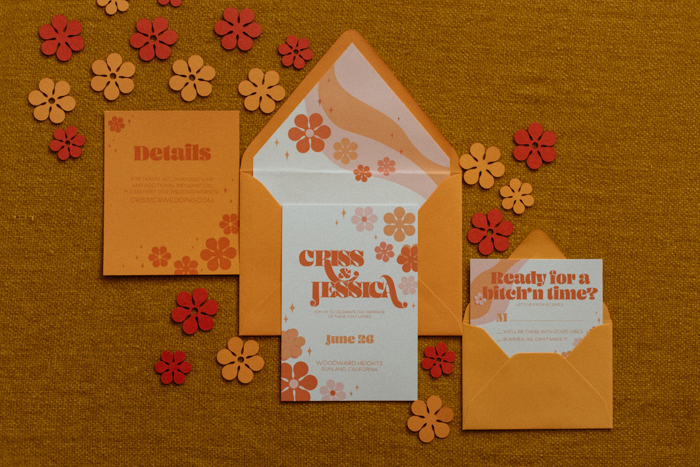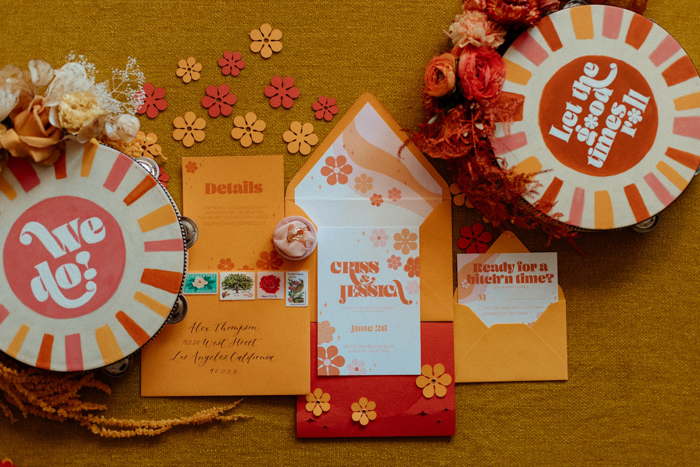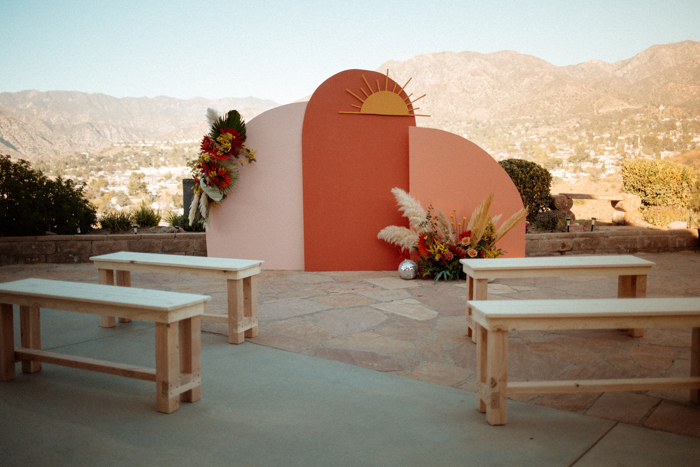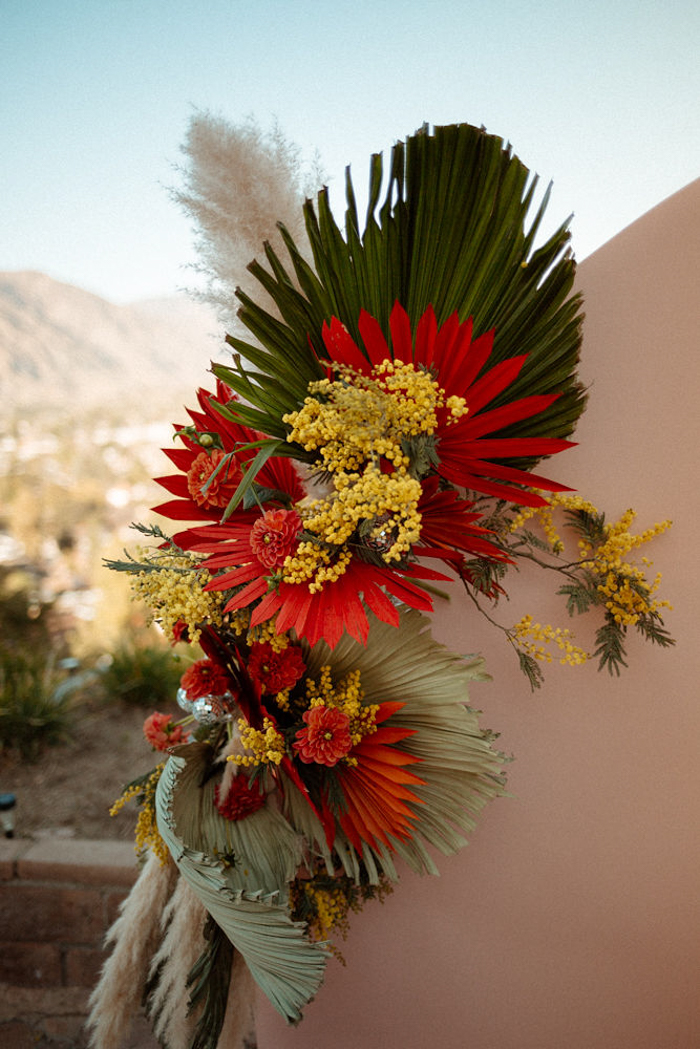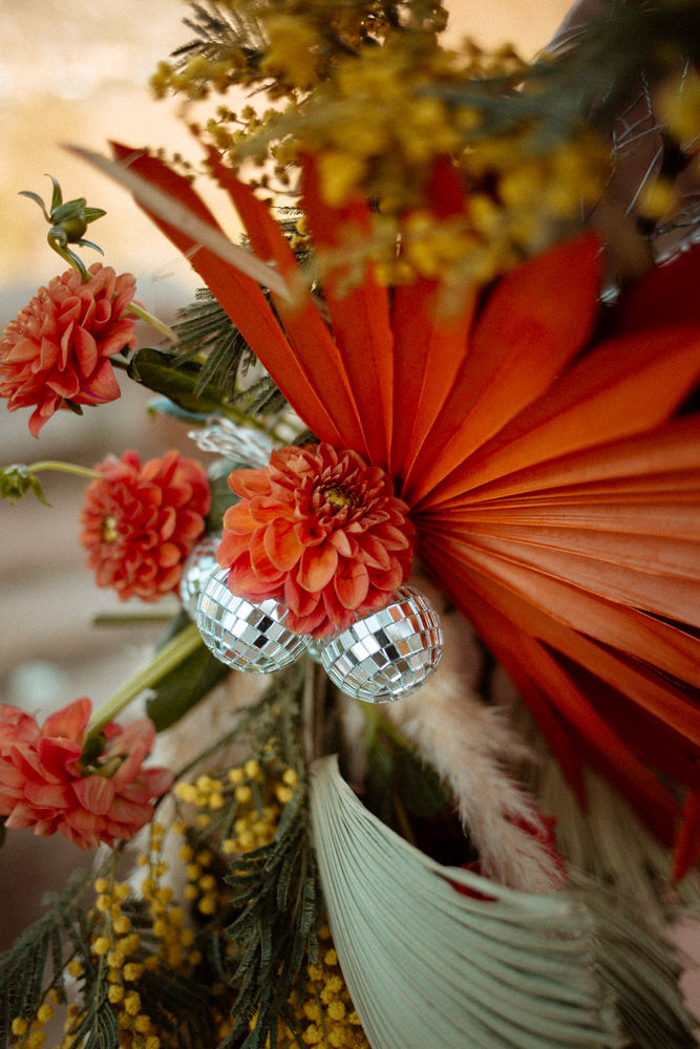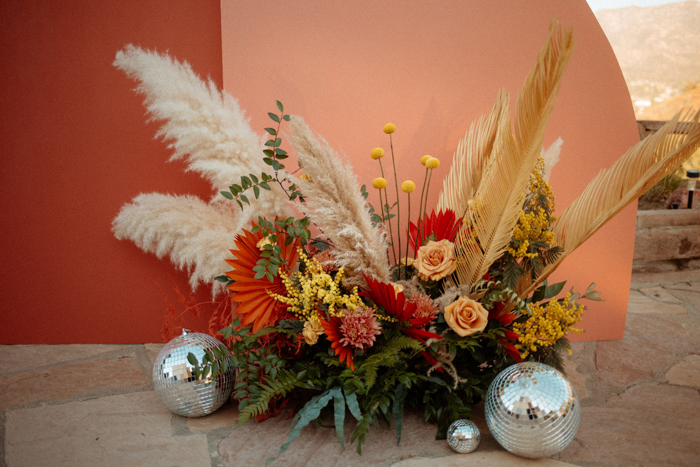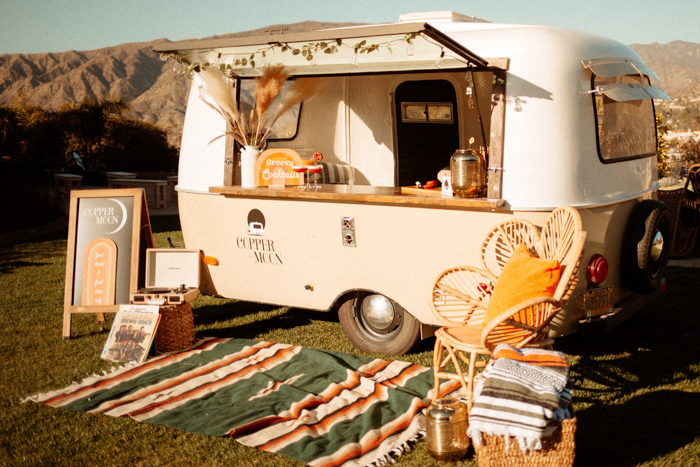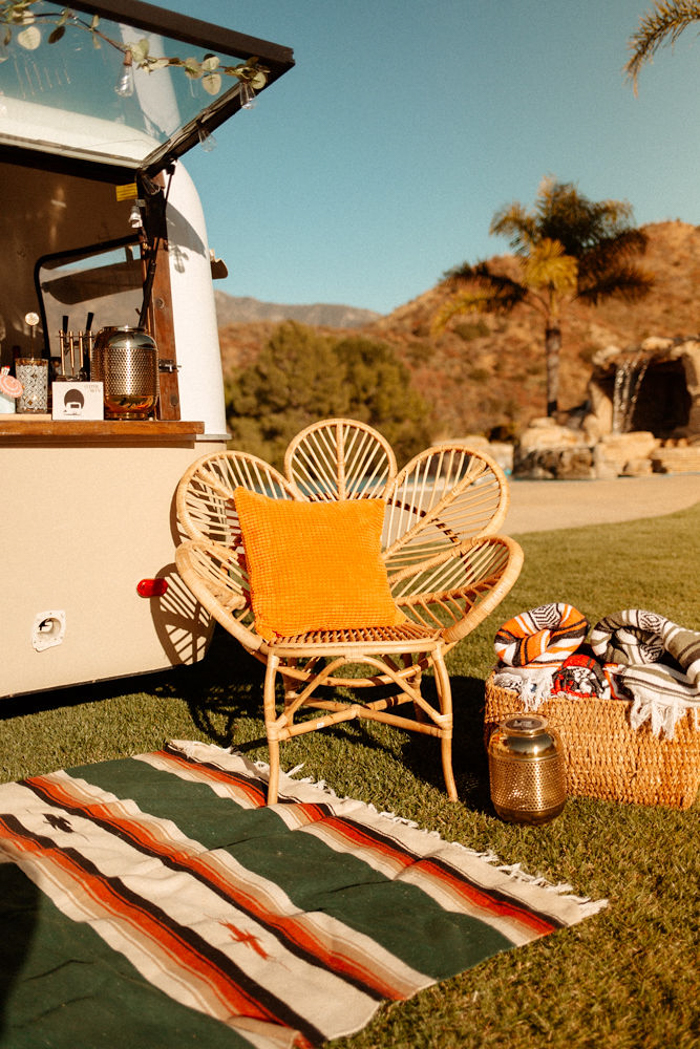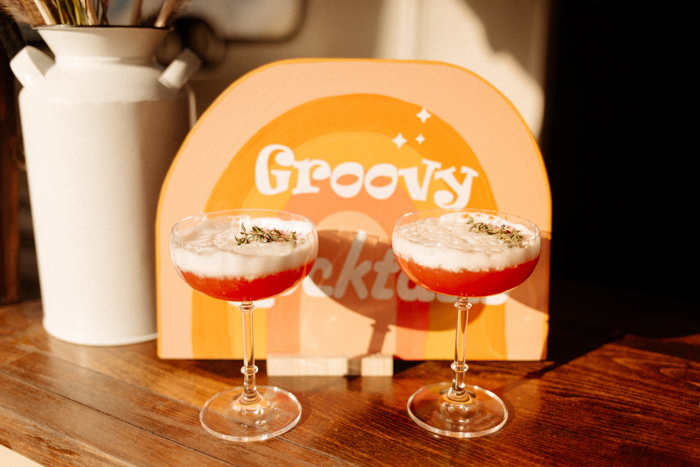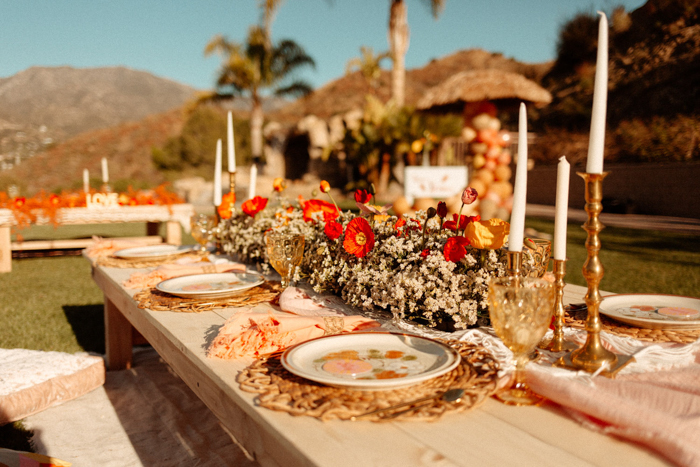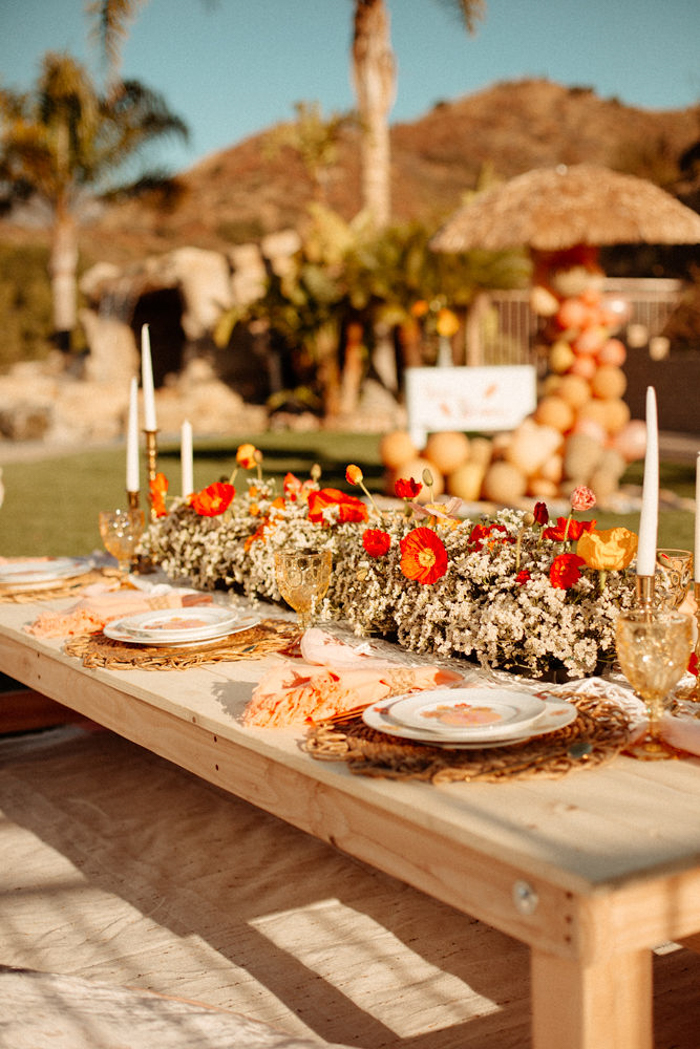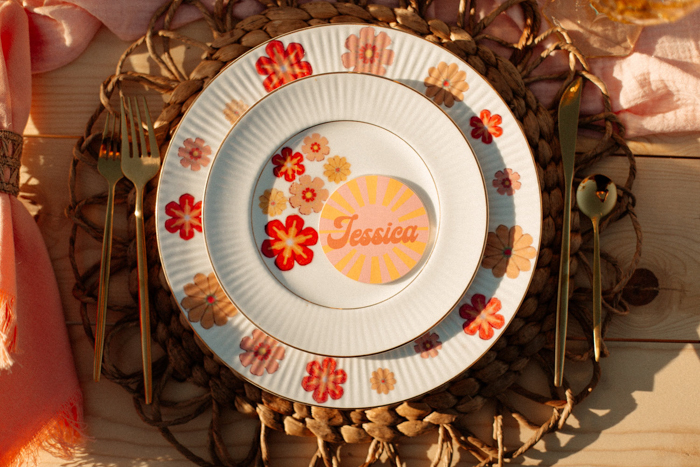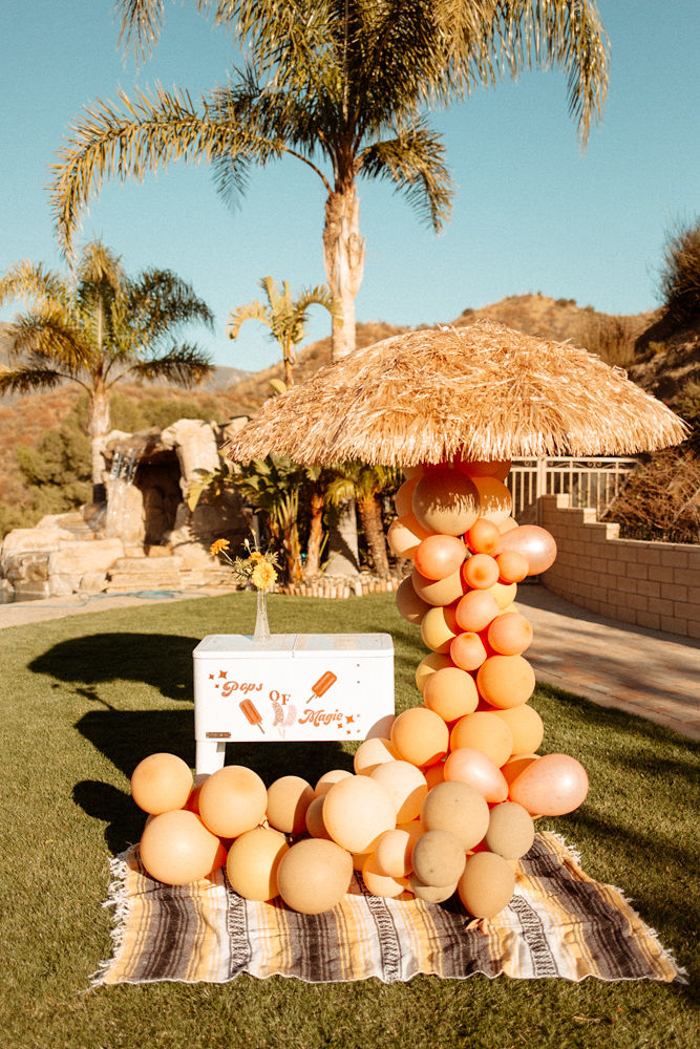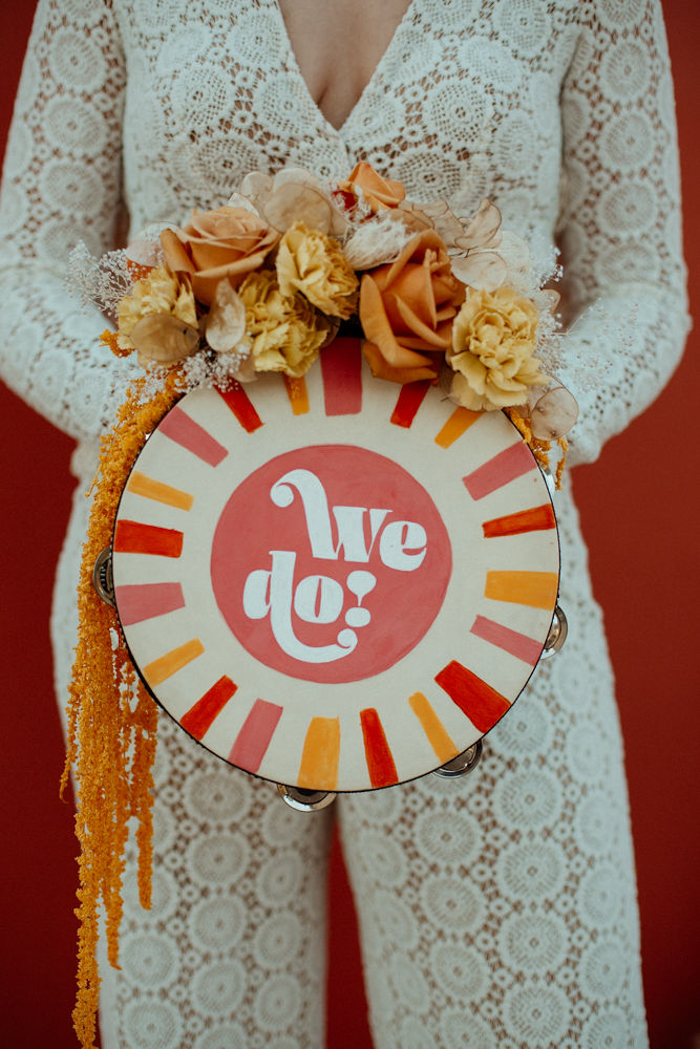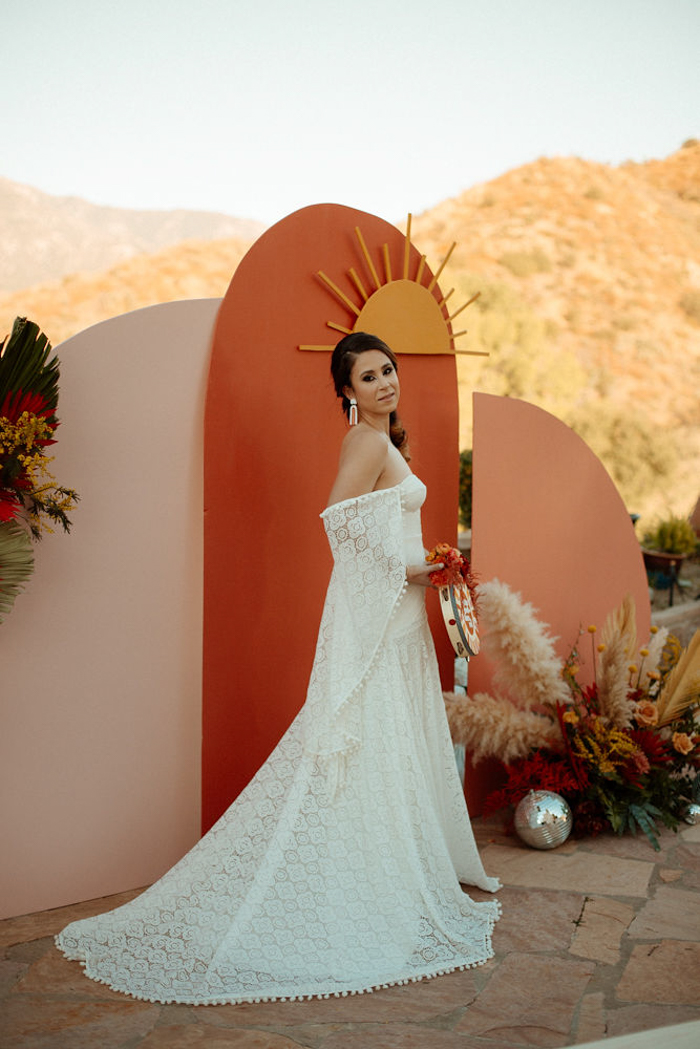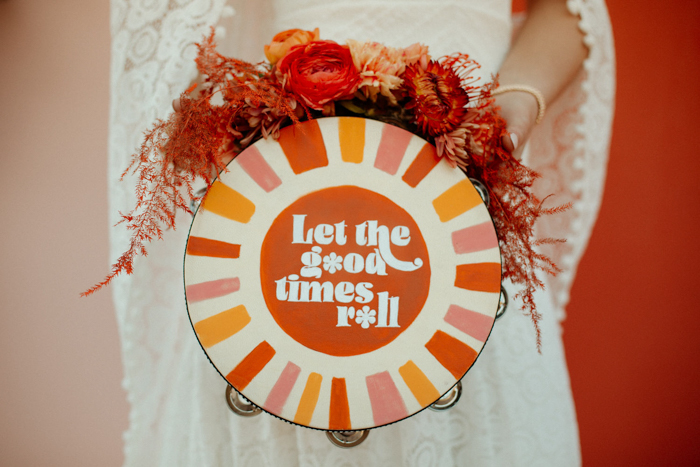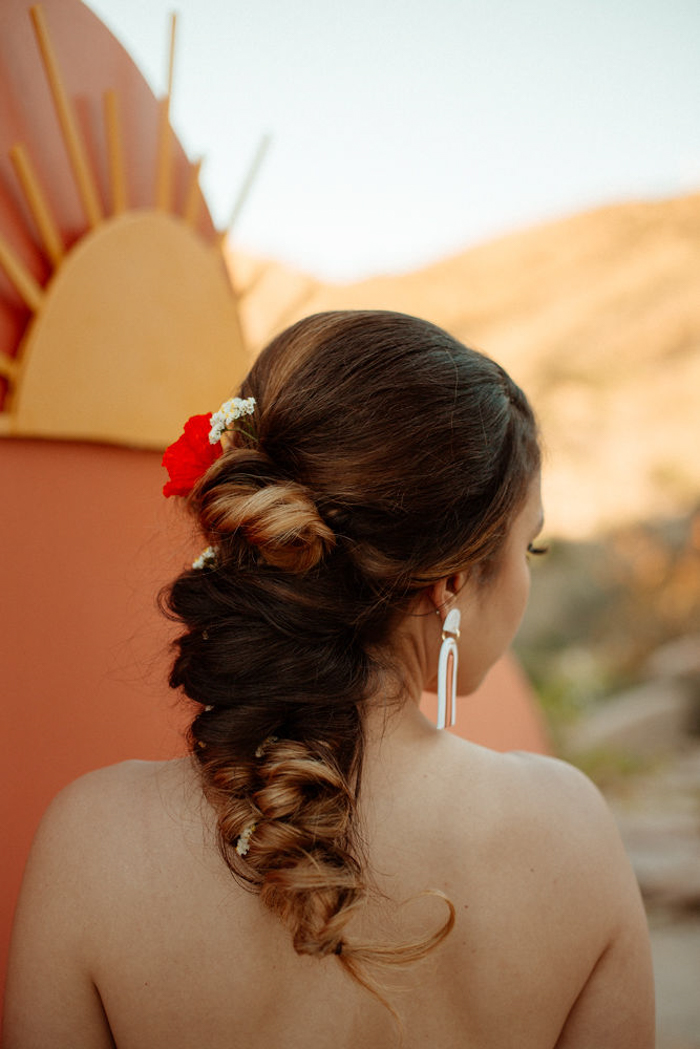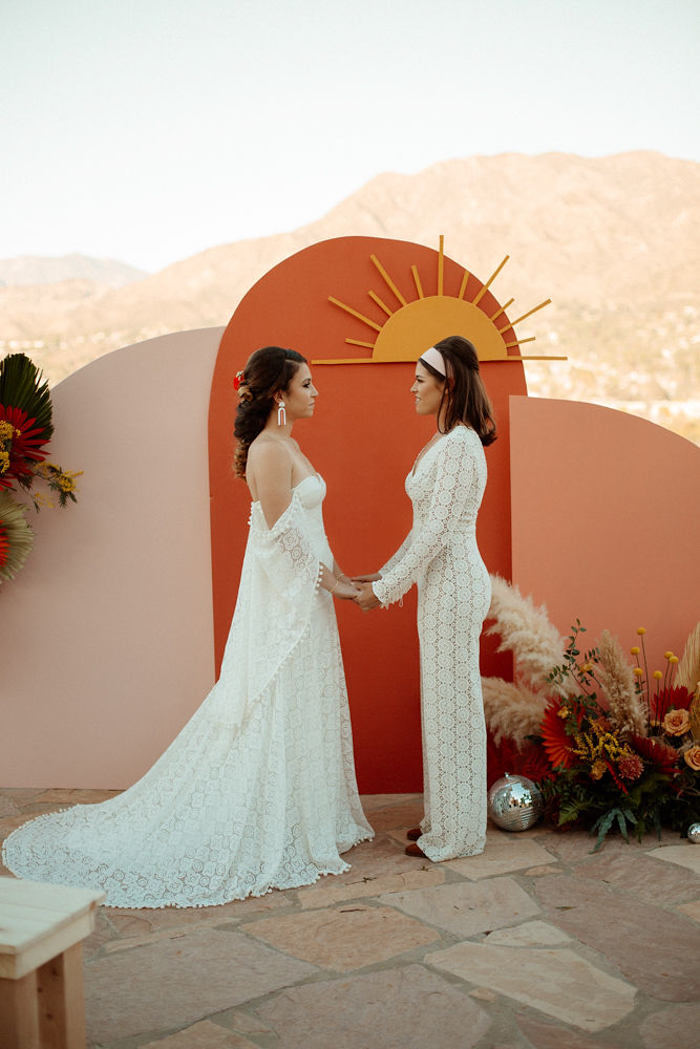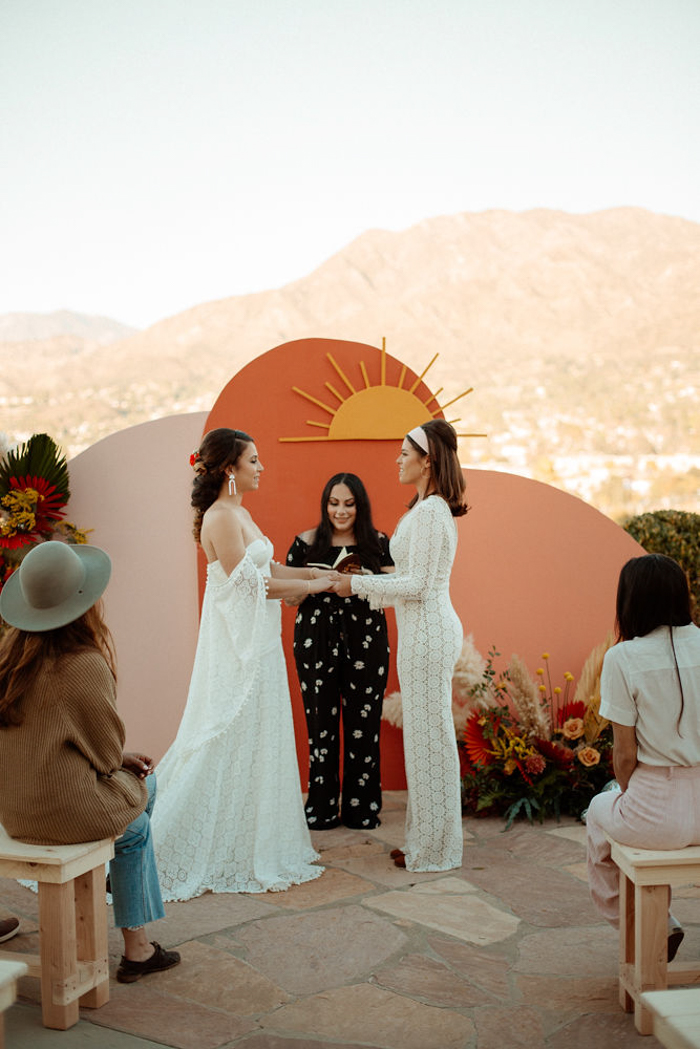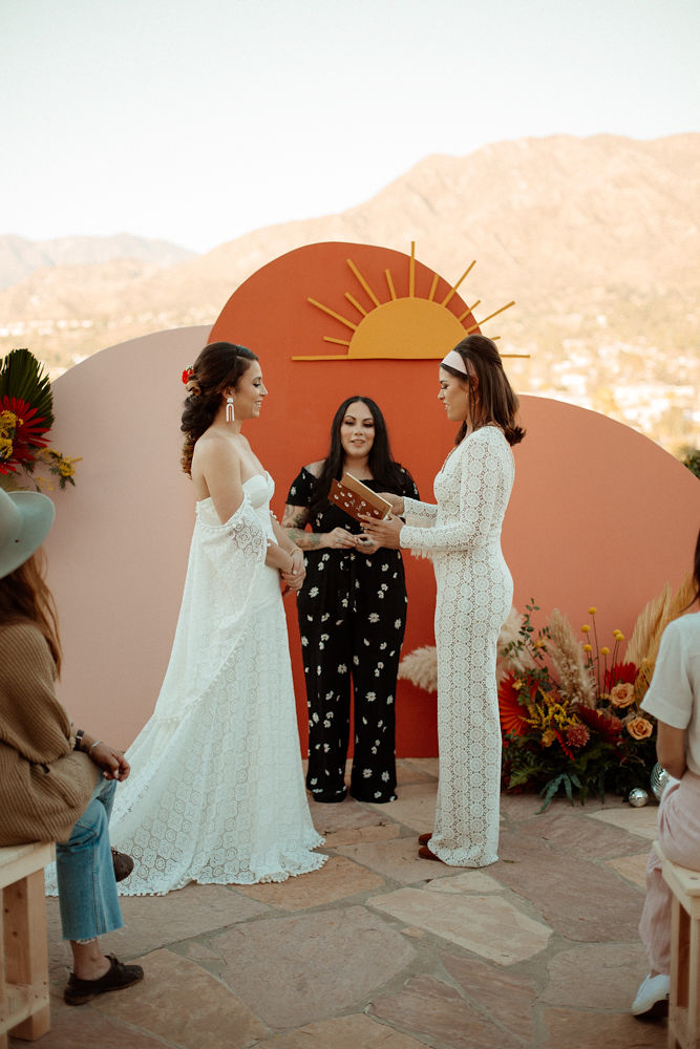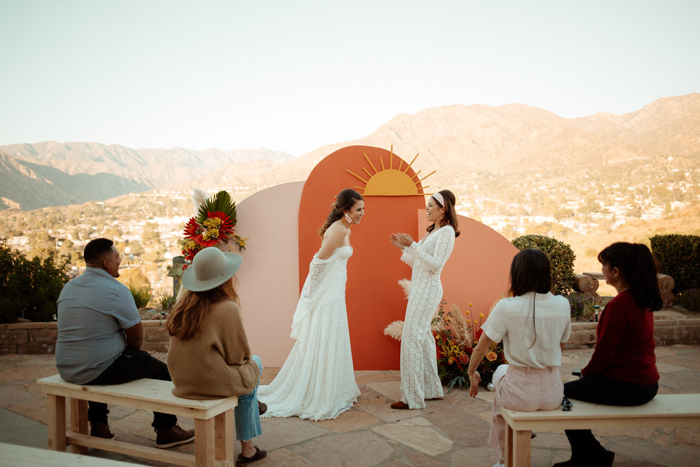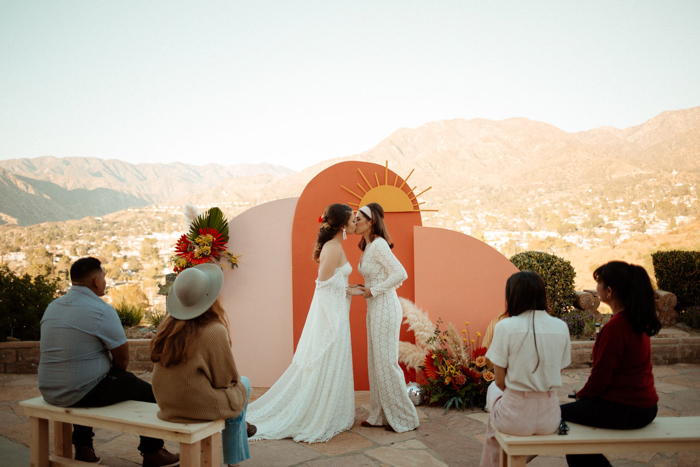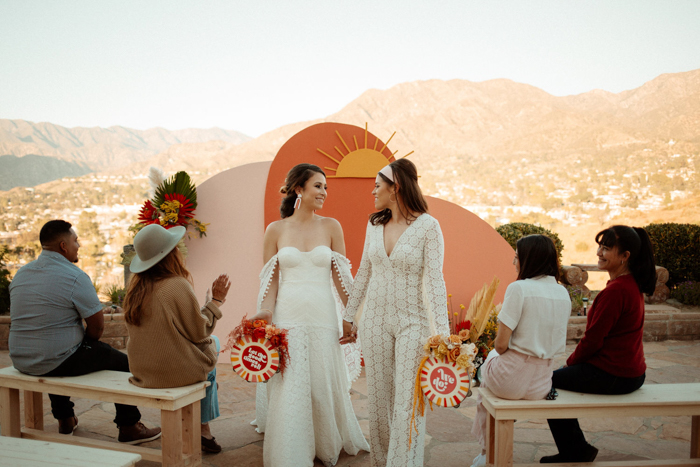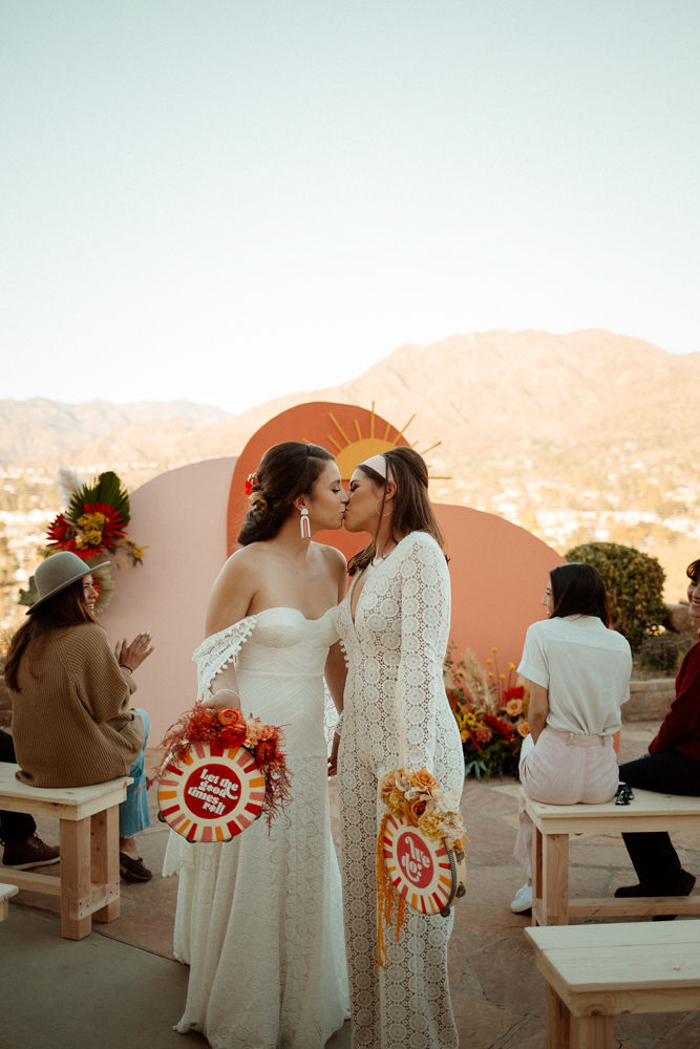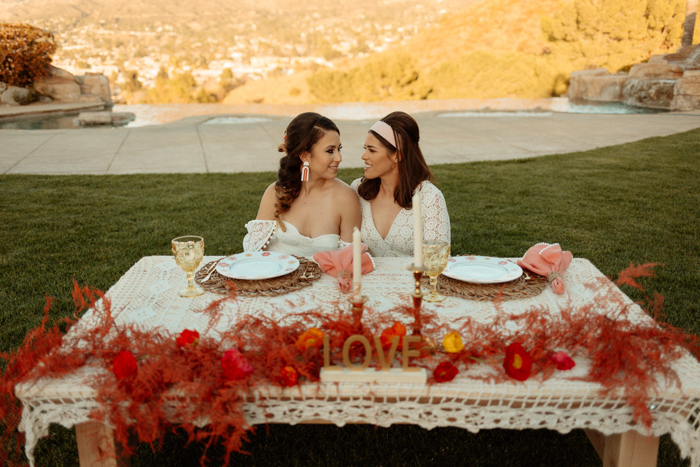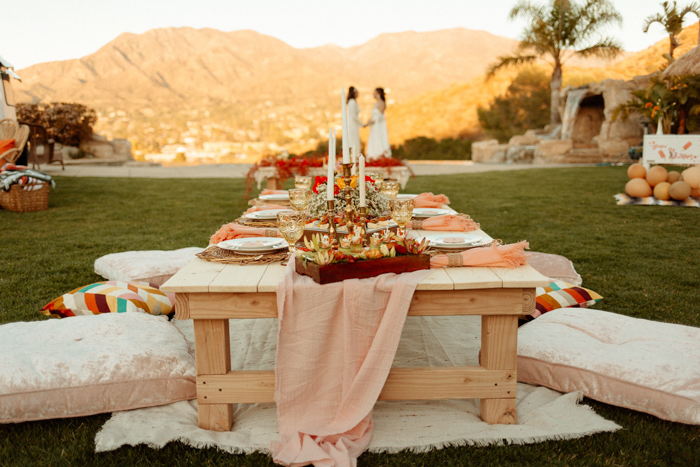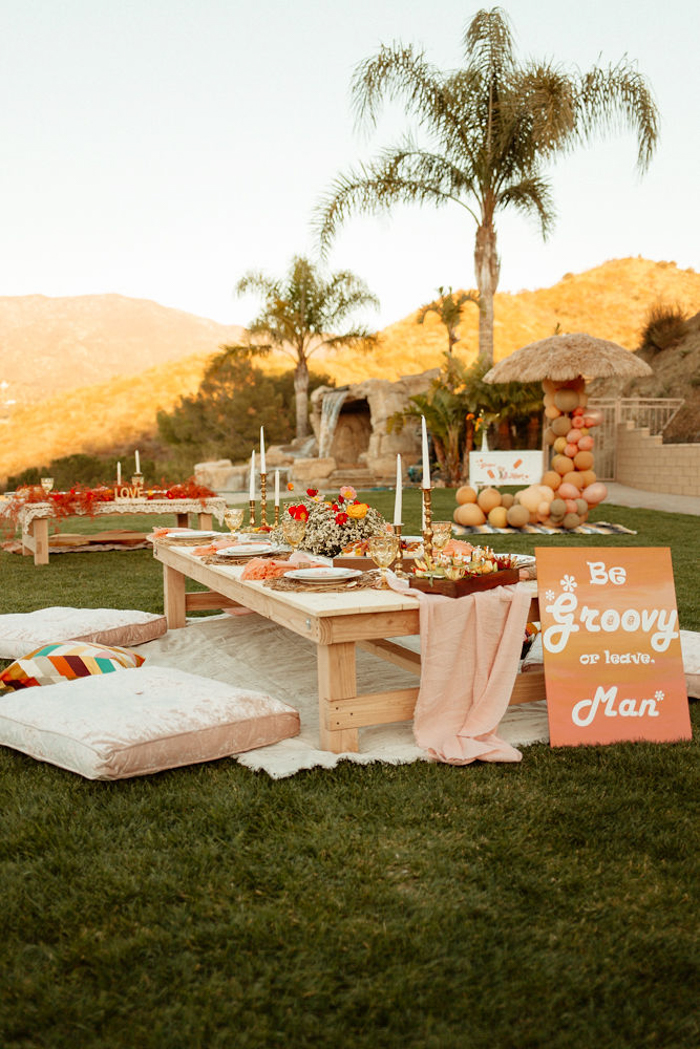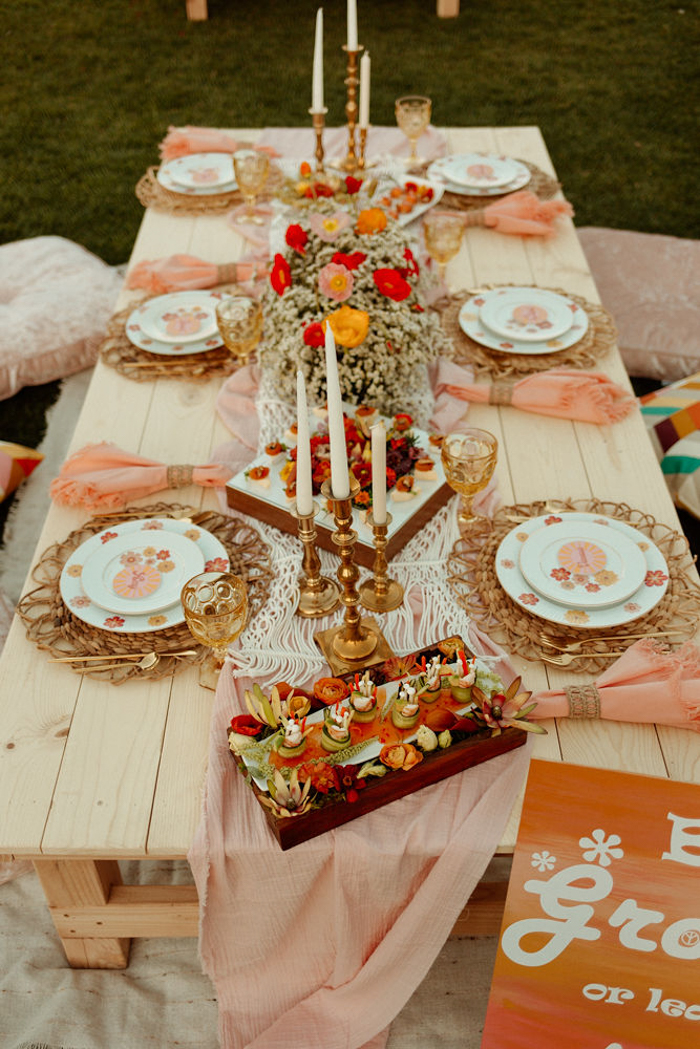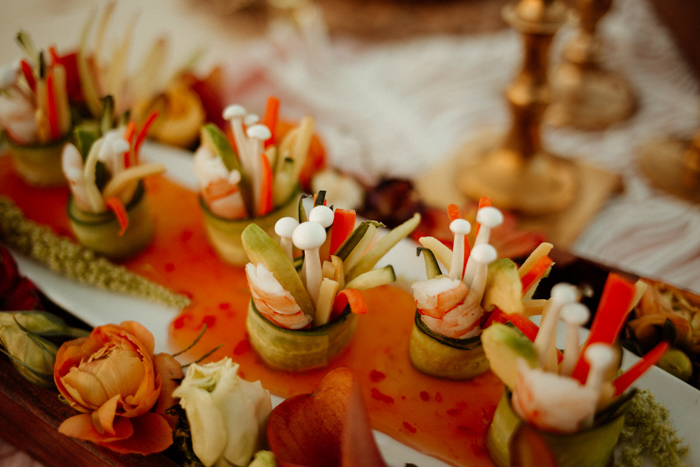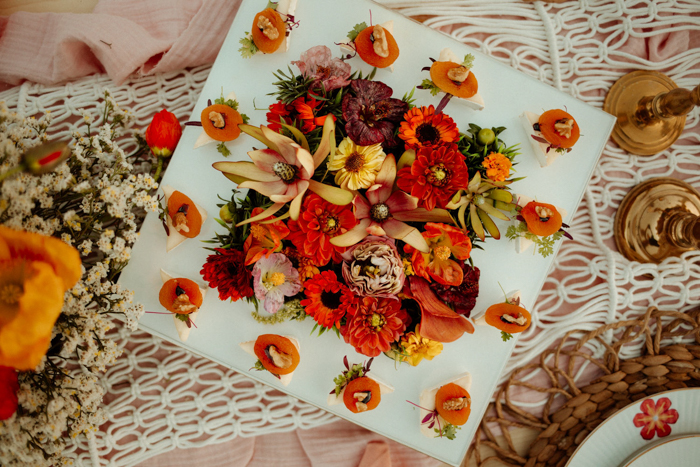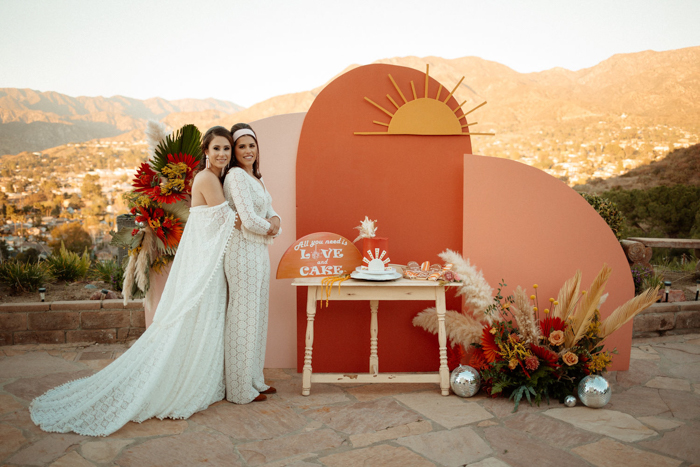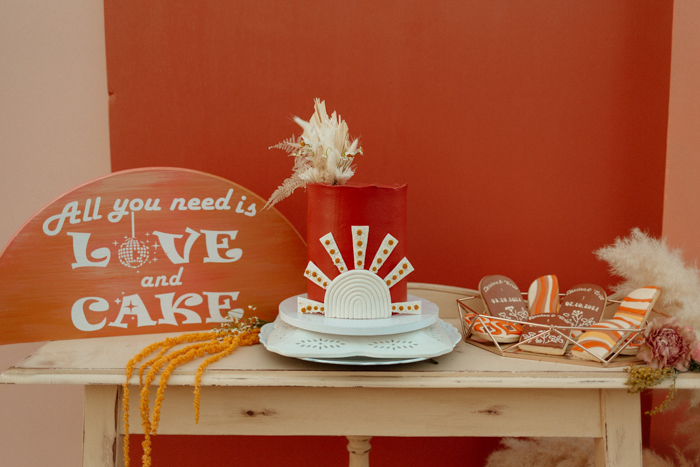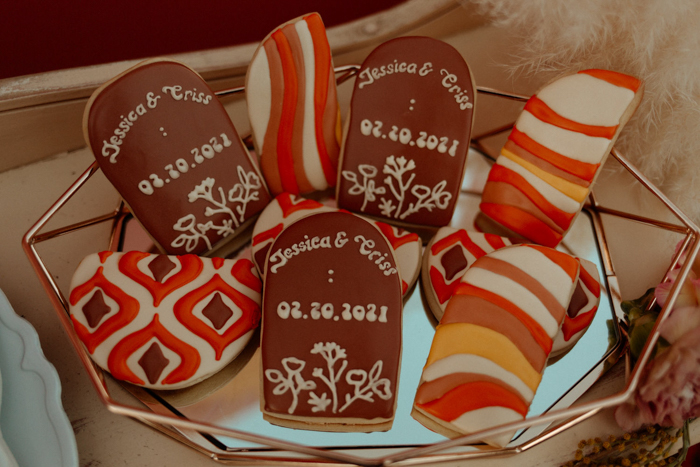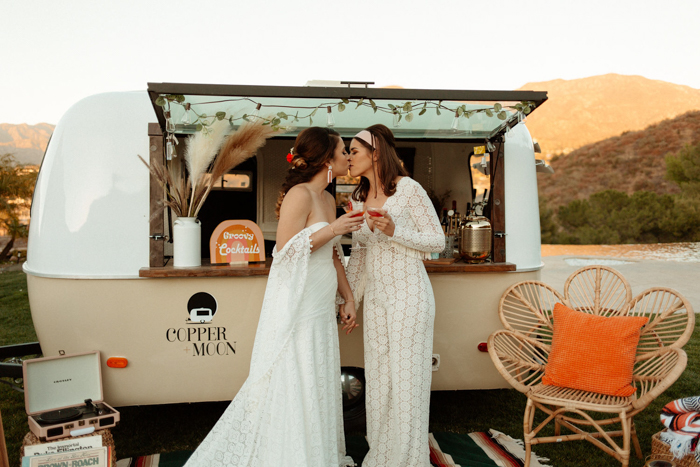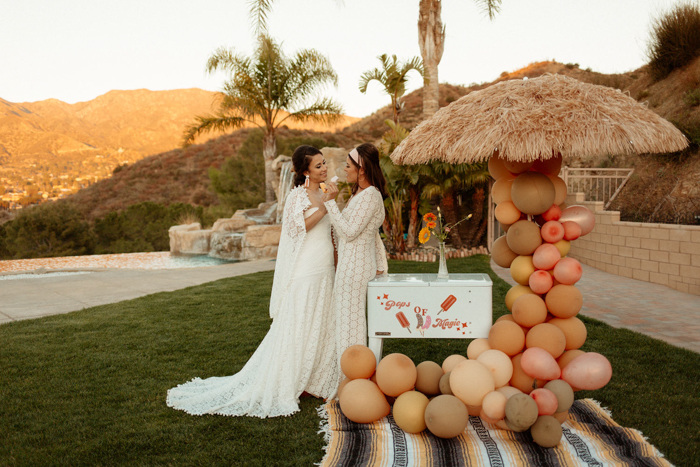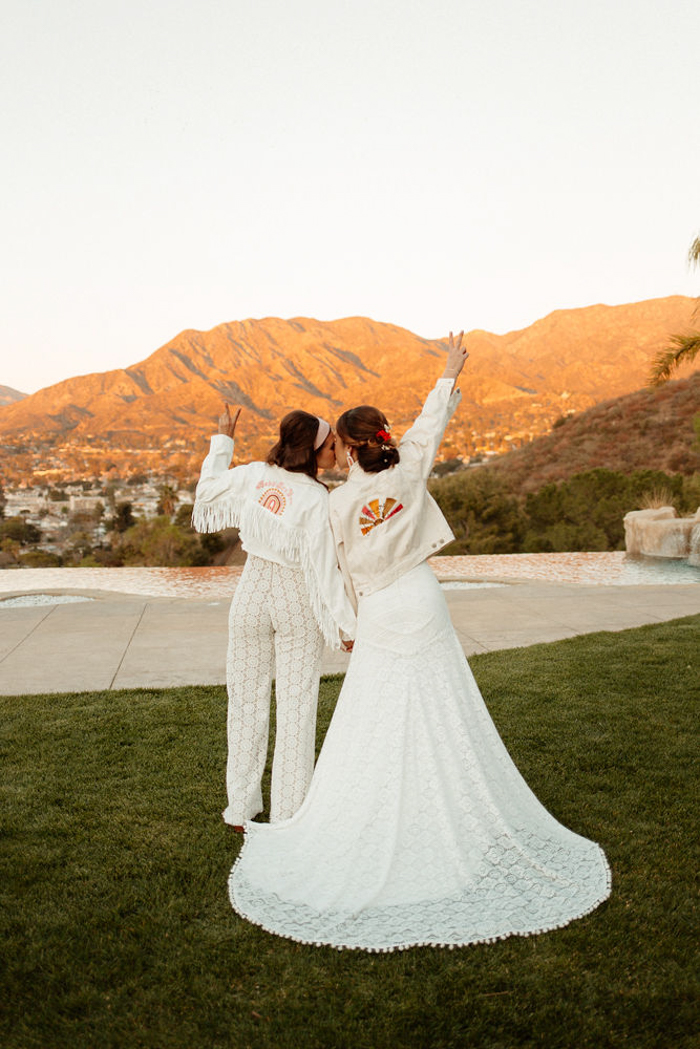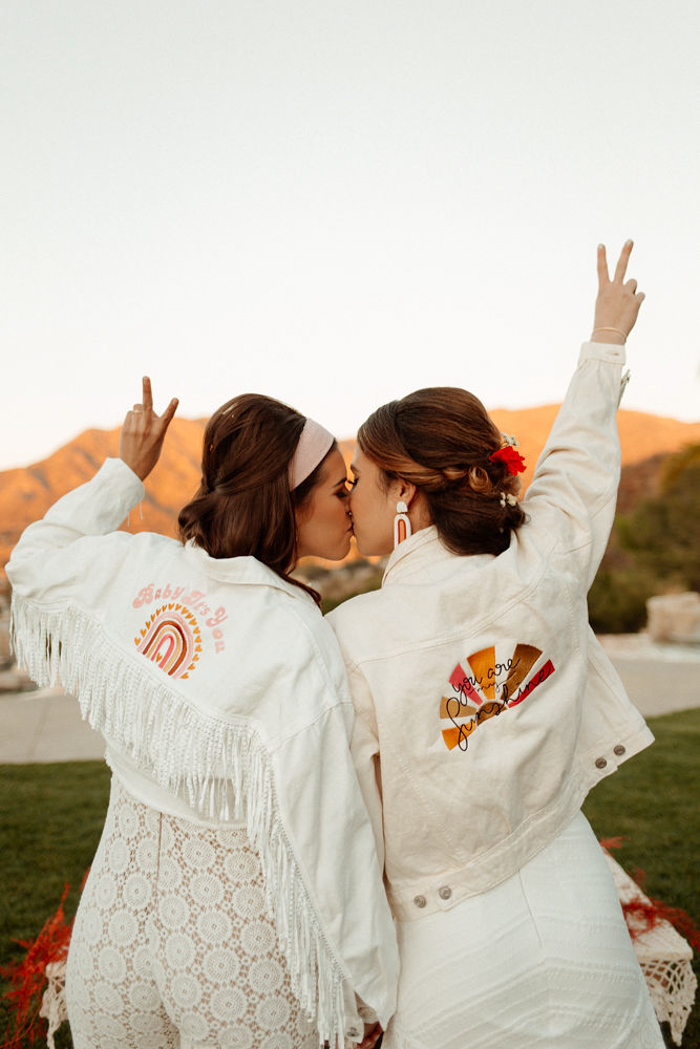 Thank you to Golden Vibes Photo and their talented team for creating this 60s inspired wedding and sharing it with us. Check out our guide on how to plan a unique wedding that'll match any vibe, or decade, that you love!