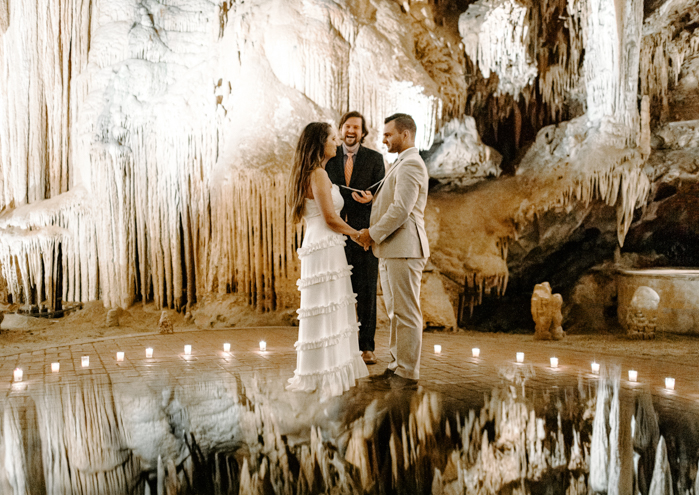 This year may have postponed some weddings, but micro weddings as beautiful as this Luray Caverns wedding will make you want to trim that guest list. Chelsea and Joe opted for a micro wedding at a unique and meaningful venue before throwing a post-ceremony in 2021 with the rest of their guests. This adventurous couple knew that they wanted to exchange their I do's inside of the Luray Caverns, and we are here for it.
From the luscious green fields outside to the candlelit caverns, this private minimony held underneath the mountains was nothing short of amazing. And while we could talk on and on about this wedding, wedding photographer Ray Photography Co. summed it up beautifully.
Ray Photography's Take On The Day
Like many couples in 2020, these two had originally planned a large wedding for Friday, August 28th. Due to COVID, they—of course—postponed but still wanted to proceed with getting married. Then, they called me with a wild idea—why not get married and celebrate in an epic cave where they shared one of their first adventures as a couple? Of course, I said, "Yes! Let's do this." Before we ventured into the caves, Chelsea & Joe exchanged private vows underneath the mountains and willow trees. We then wandered through the caverns with their immediate family and closest friends, paused to marvel at the insane beauty before us, and made our way to the Cathedral Room—a massive open cavern over 100 feet below the earth. It was there, surrounded by candles and their loved ones, that these two said, "I do." It was pure magic.
Ready to go on an adventure? Scroll down and get ready to hike through a Luray Caverns wedding with Ray Photography Co.
The Couple:
Chelsea and Joe
The Wedding:
Luray Caverns, Luray, VA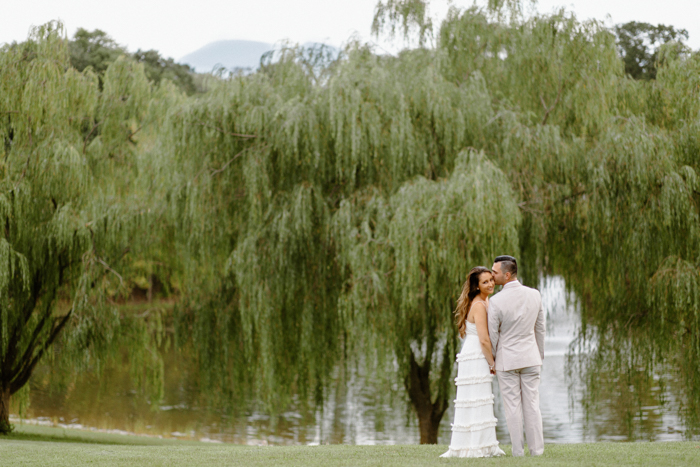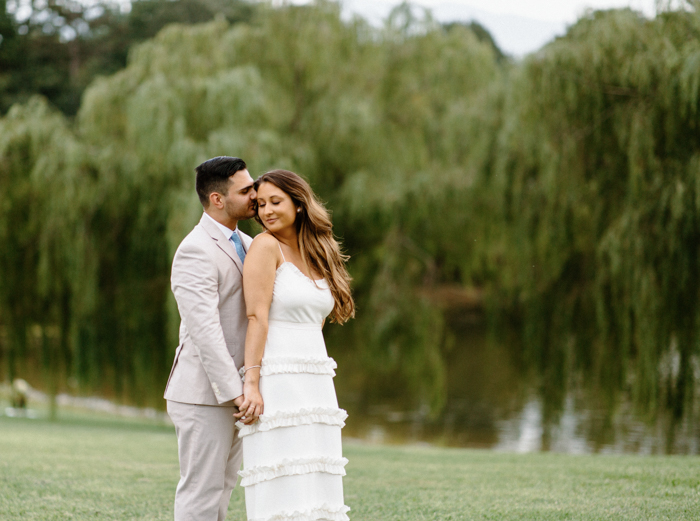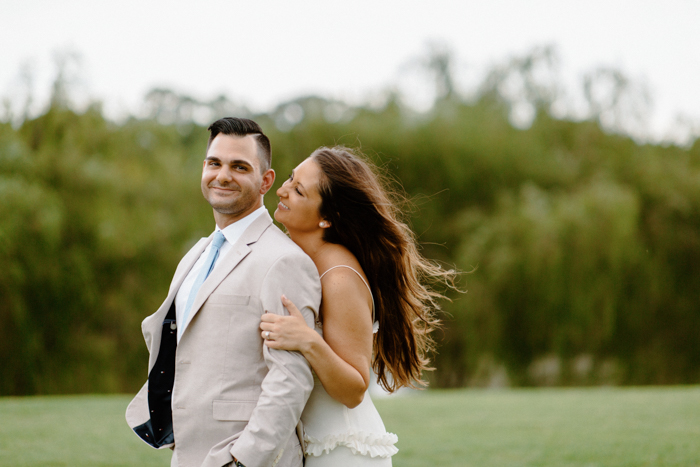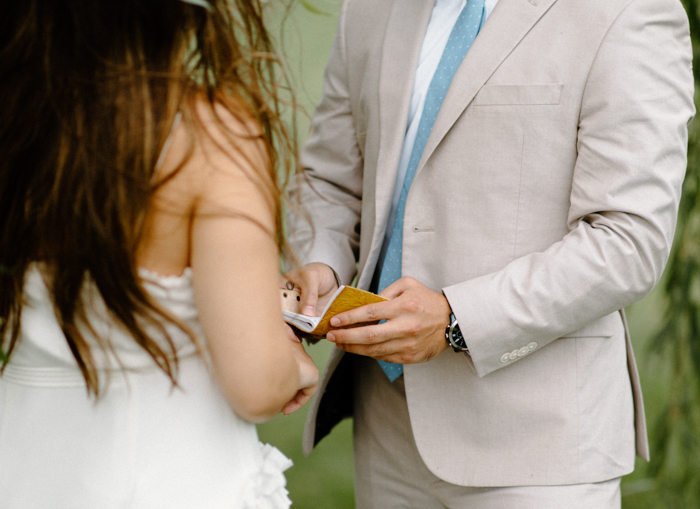 From a Large Wedding to a Micro Wedding
What was most important to us in planning was to just get married. Our only concern when planning our minimony was to just make it legal! We were very fortunate to be able to do that at a place that was meaningful to our relationship.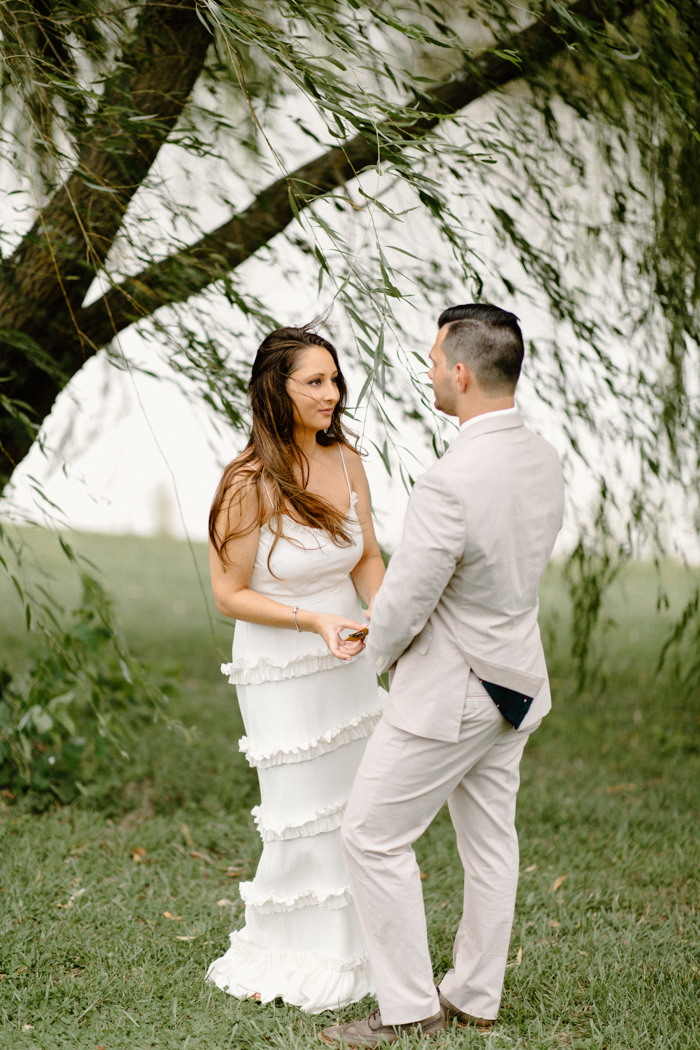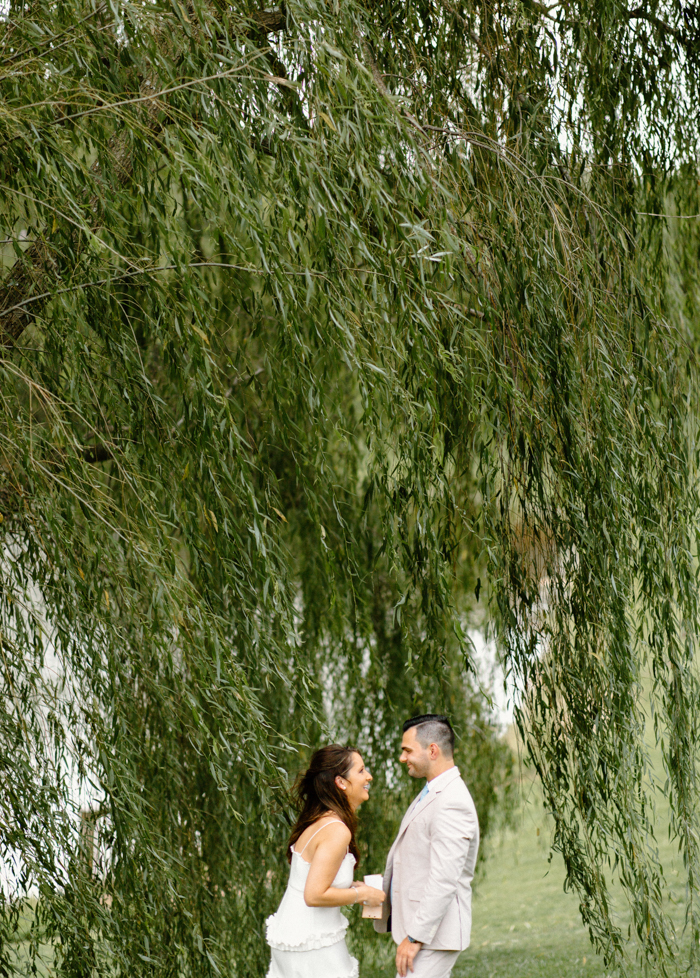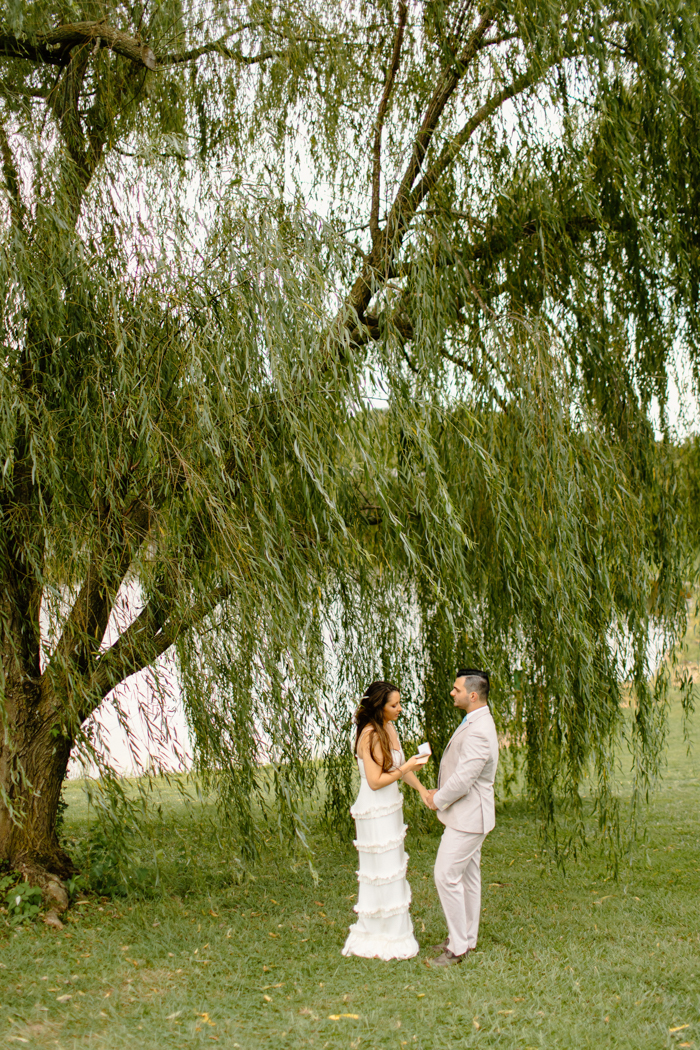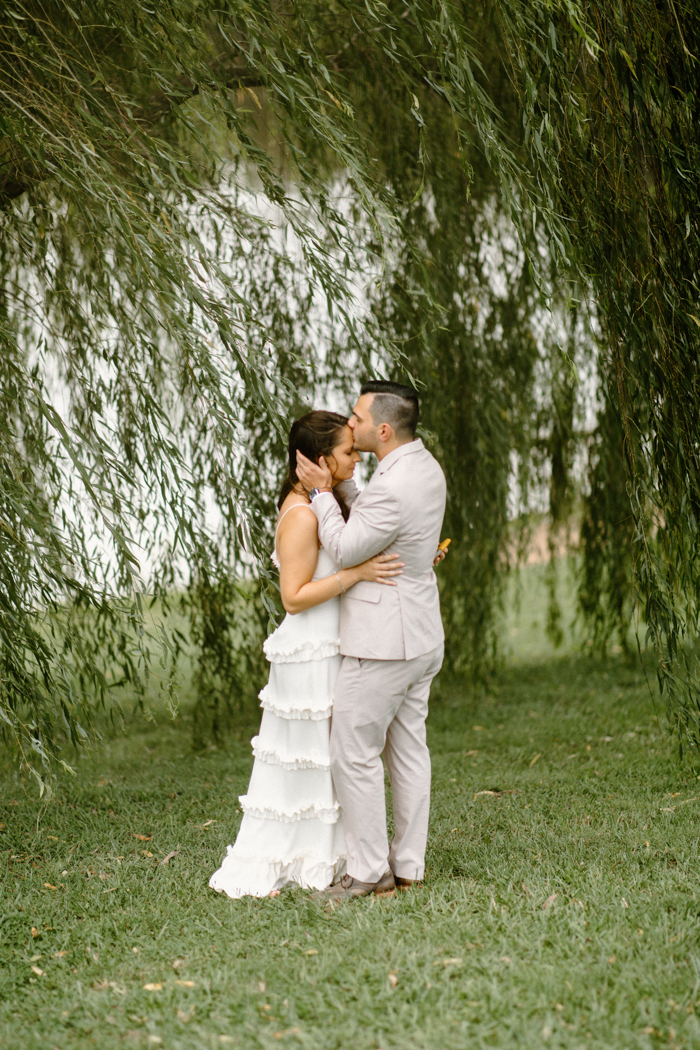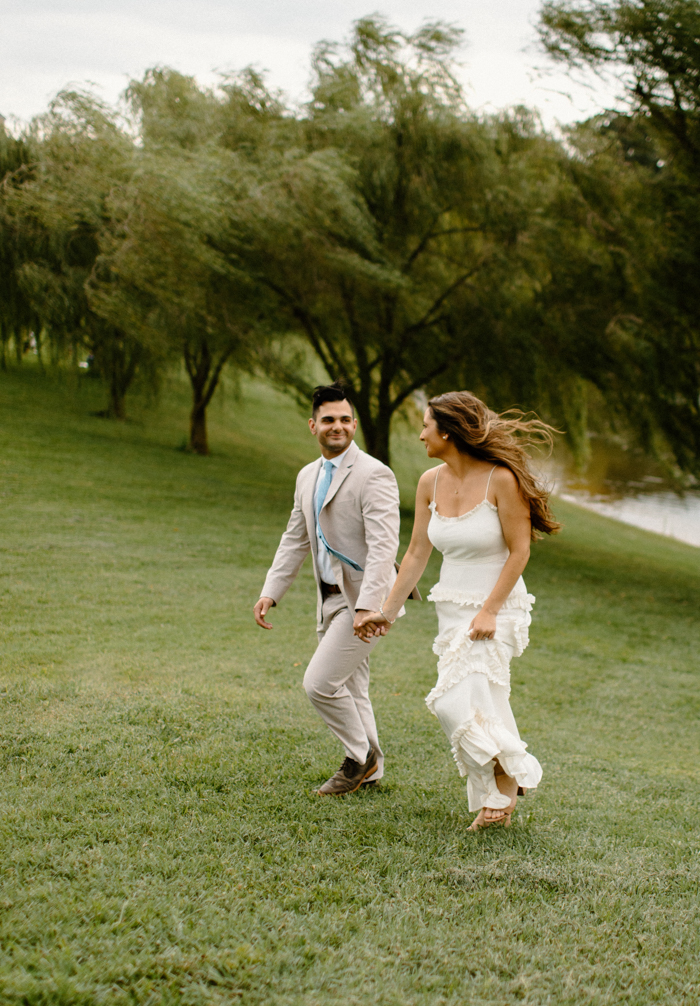 Wedding Advice For Pandemic Couples
The only thing that really matters is who you are marrying. Your expectations may change—especially for 2020 couples—but during the difficult times, we focused on each other and reminded each other that "us" and being married is all that matters.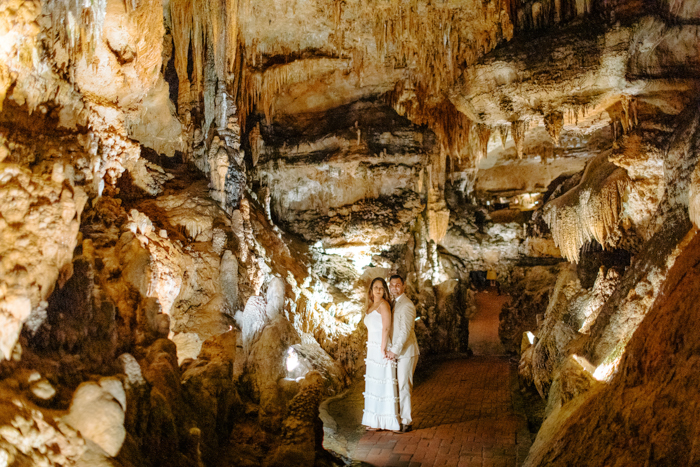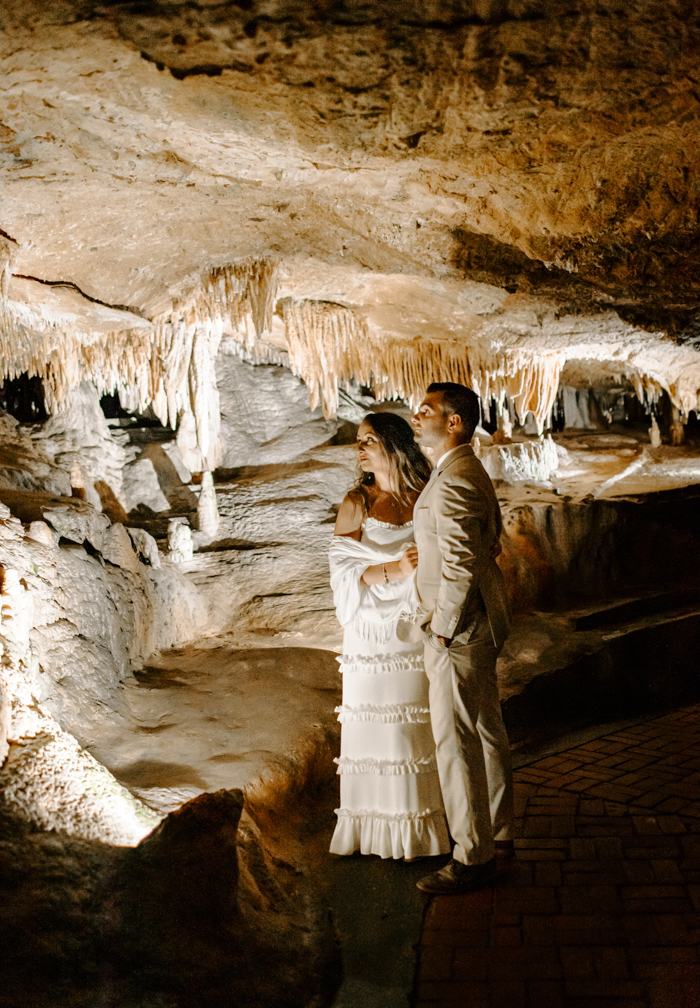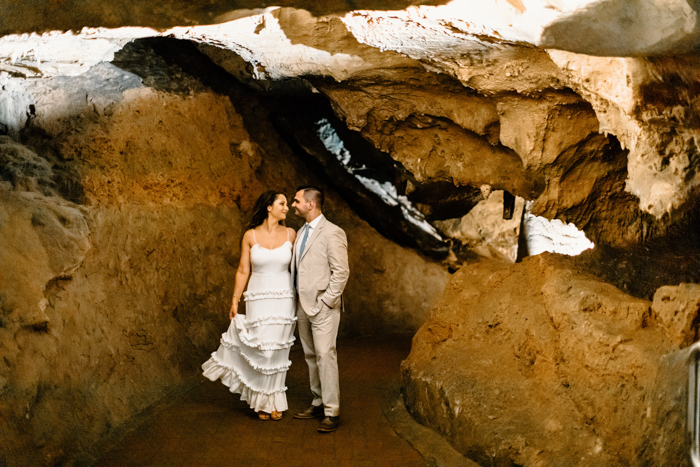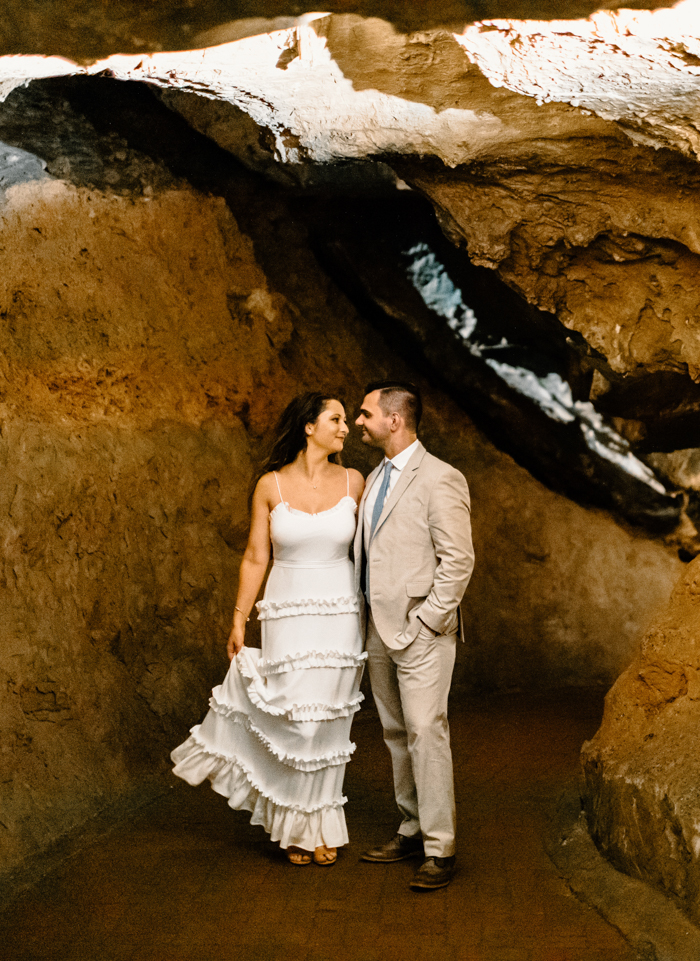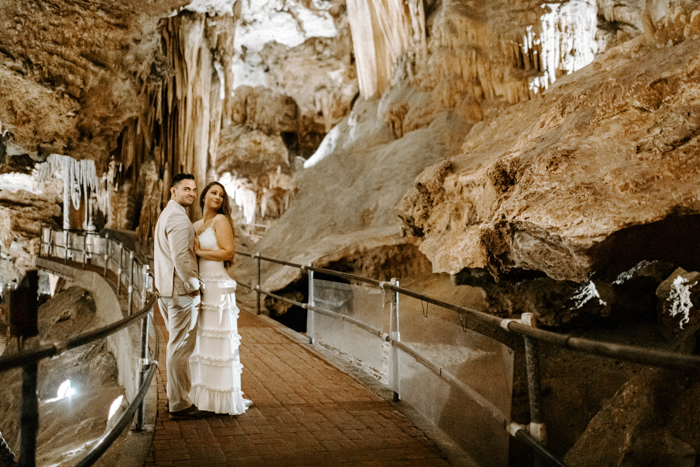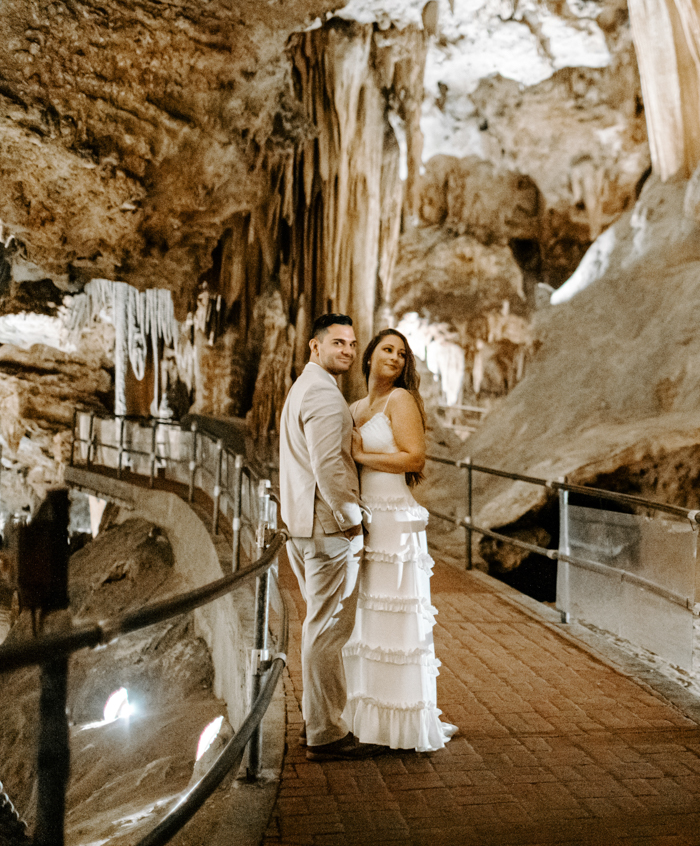 Why A Luray Caverns Wedding?
We had our first adventure together as a couple at the Luray Caverns. Almost 7 years ago, we went to Luray Caverns in the first month of dating. It was so beautiful and we had so much fun there. We thought it was the perfect backup venue for our postponed wedding celebration.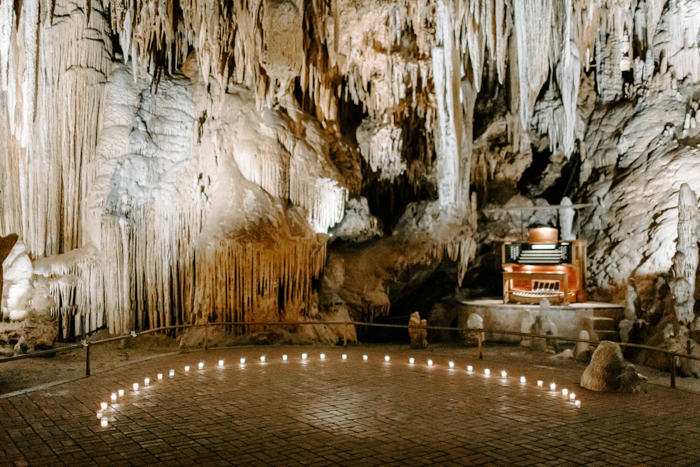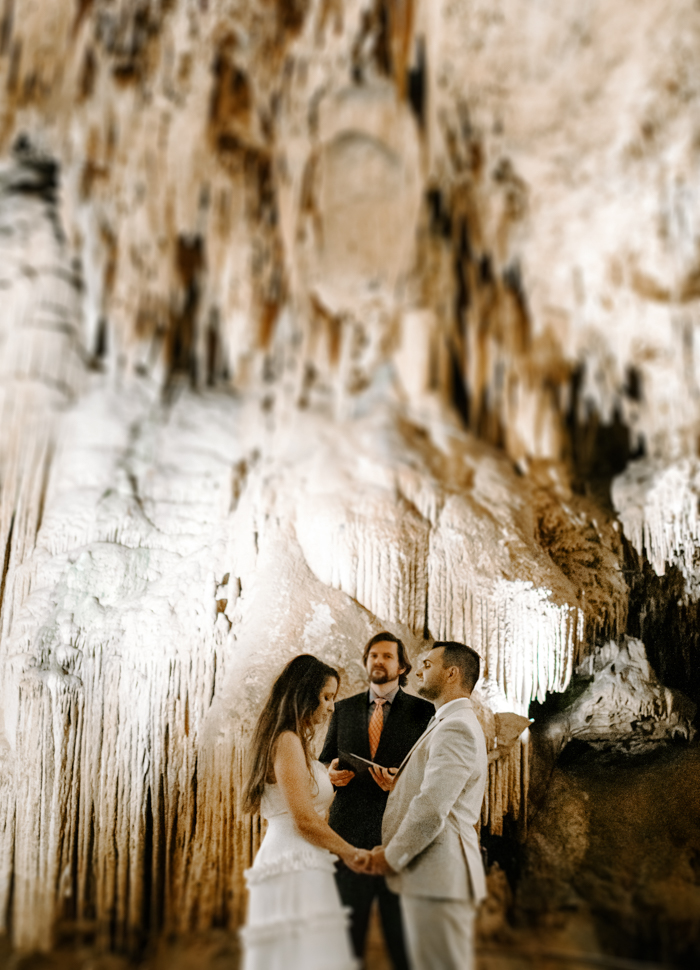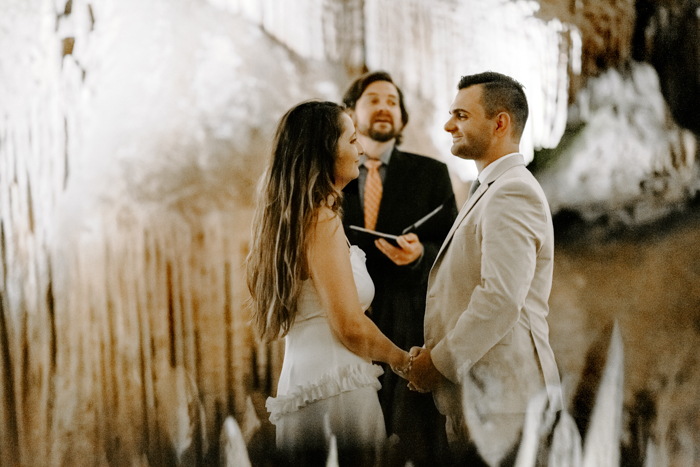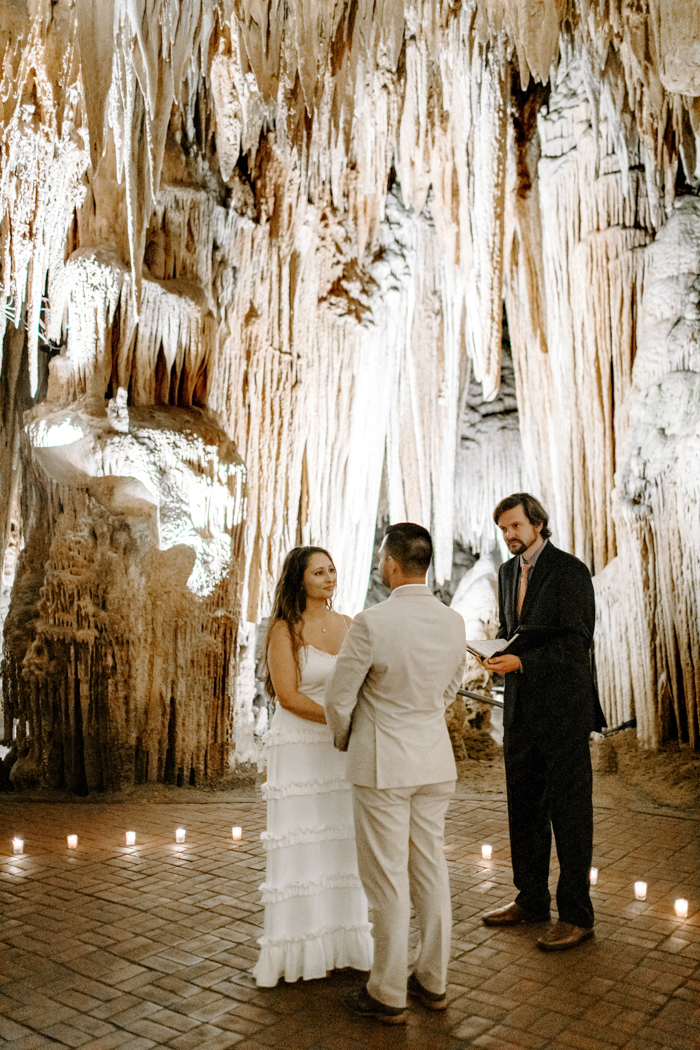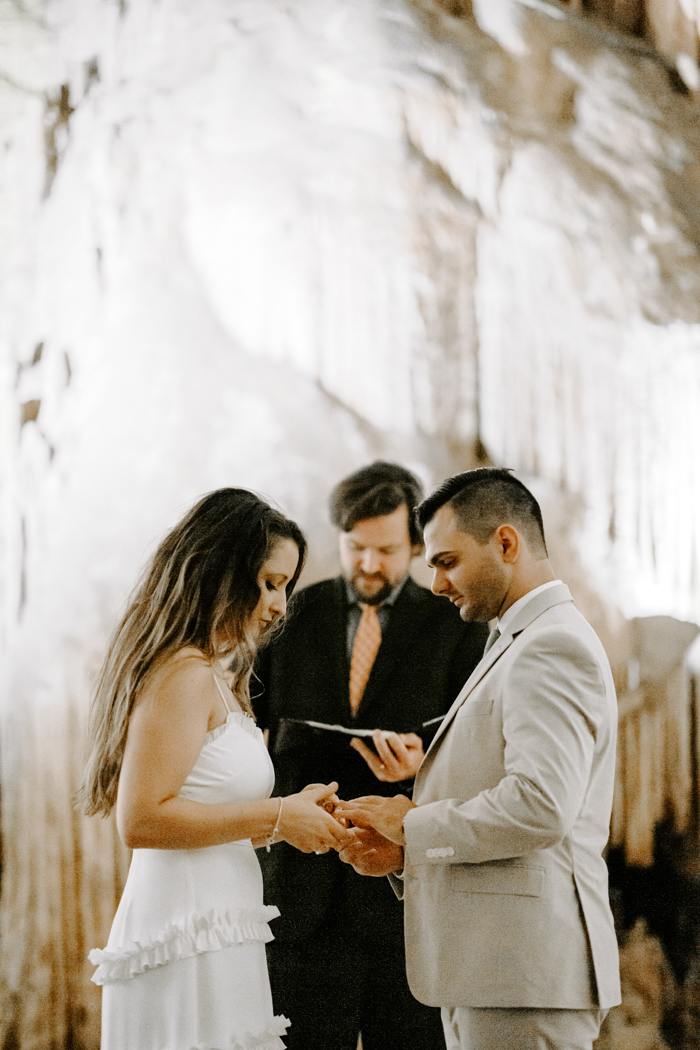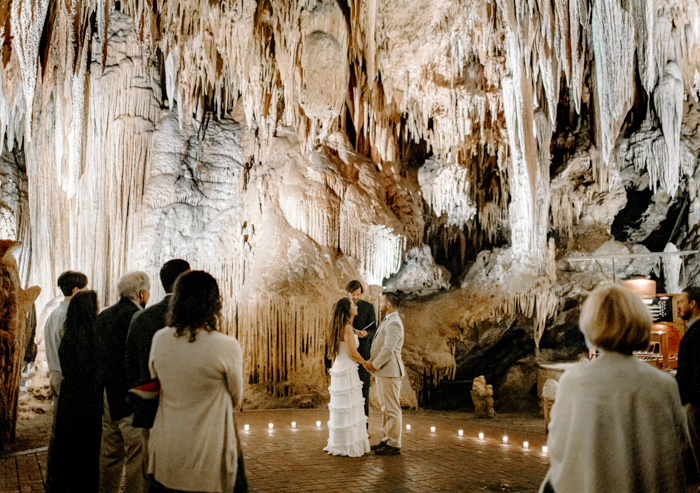 Luray Cavern Memories
We met up with our amazing photographer before the ceremony to take pictures and say some sweet statements to each other about our life together in the most beautiful willow trees that Ray had found. It was so intimate and beautiful and really meant so much to us.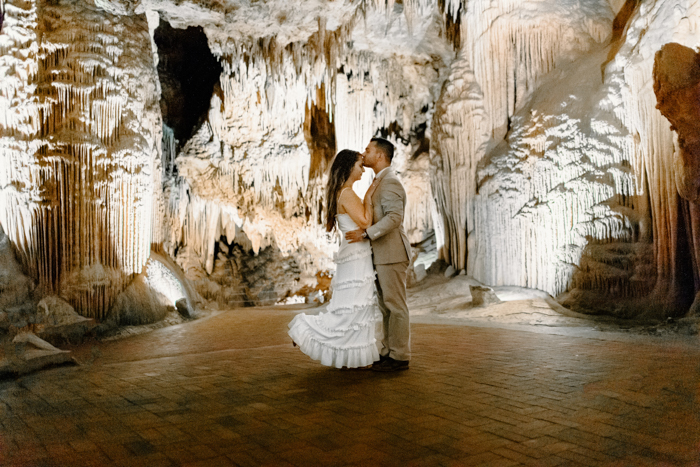 `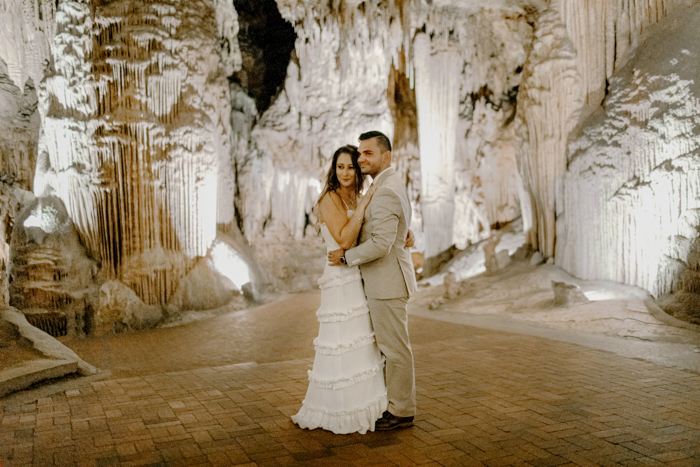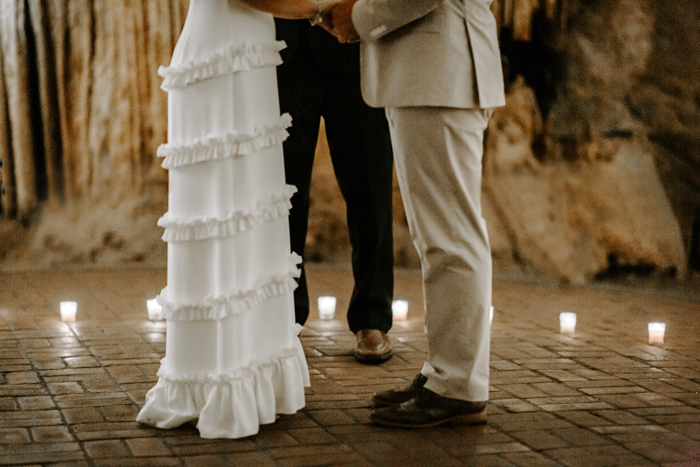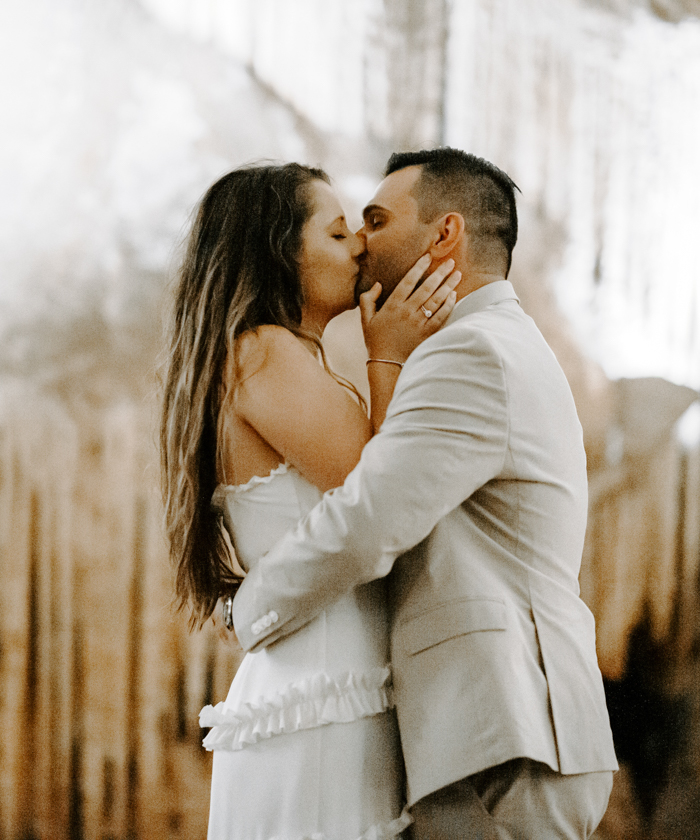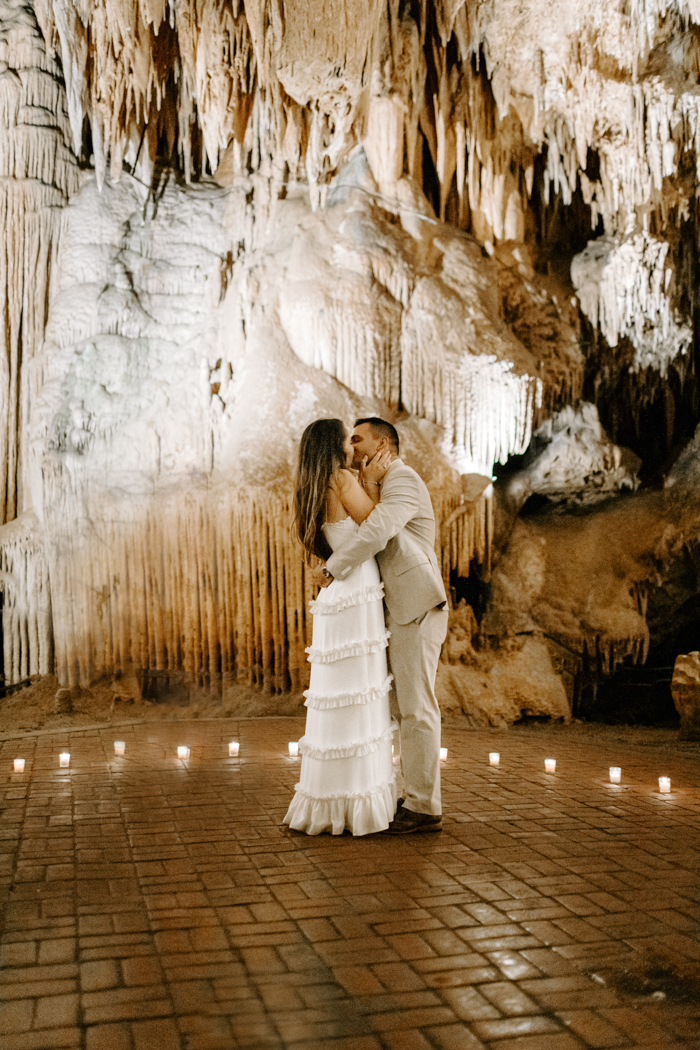 Congratulations to Chelsea and Joe on their adventurous micro wedding! Big thank you to Ray Photography Co. for capturing this beautiful ceremony and sharing it with us. If you have to trim your own guest list, consider hosting your own micro wedding or elopement. Don't worry about where to get started, we have helpful guides for throwing a microwedding and tips on how to elope! 
The post Unique and Stunning Luray Caverns Micro Wedding appeared first on .