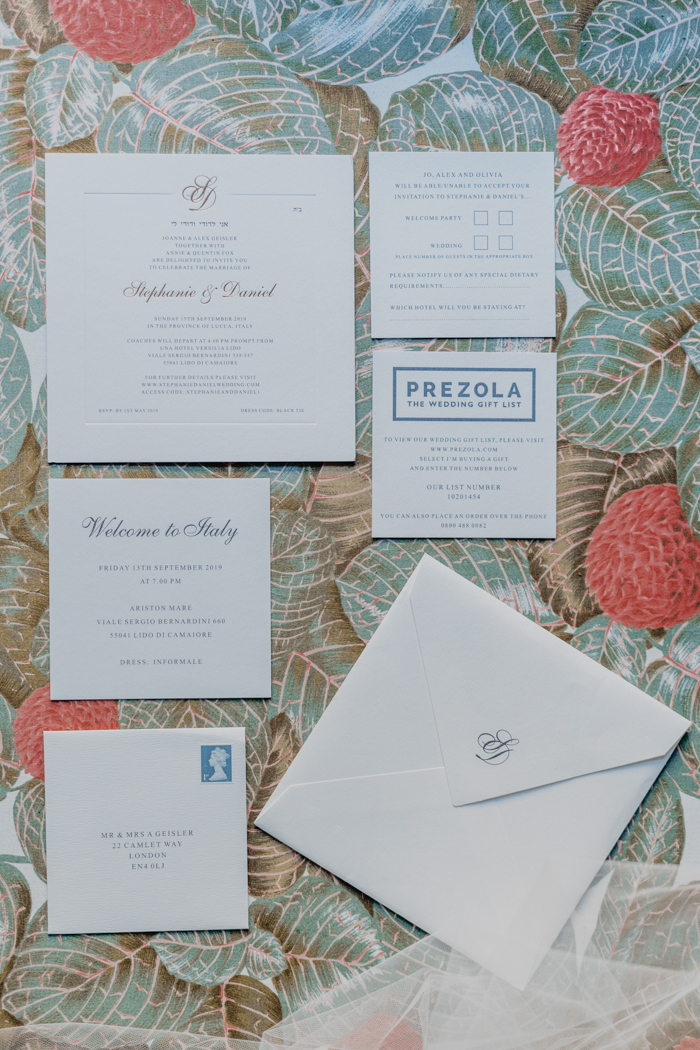 If you've ever dreamed of a lavish, romantic affair for your special day, look no further than Stephanie and Daniel's stunning Tuscan wedding at Villa Oliva! We're absolutely smitten with every detail and photograph David Bastianoni so beautifully captured of this sweet couple. Read on to learn Elegante by Michelle J's vision behind Stephanie and Daniel's magical day:
Stephanie and Dan married in the beautiful grounds of Villa Oliva in Lucca. The Jewish wedding ceremony was followed by drinks and then dinner and dancing all hosted outside in different areas of the villa's gardens. The setting was romantic and joyful; the atmosphere electric. Whilst most guests travelled from the UK, they were joined by friends and family from all around the world. The couple chose a simple white and green colour palette—no more was needed in such a beautiful setting—but the florist took the brief and created the most exquisite floral chuppah (canopy) for the marriage ceremony and beautiful table centerpieces. We used the various sculptures and features around the venue's gardens as focus points, the first one as a backdrop to the chuppah and then later on as a backdrop to the stage. And Florence-based production company provided a lighting scheme that showcased these features in a very dramatic way.
The Couple:
Stephanie & Daniel
The Wedding:
Villa Oliva, Lucca, Italy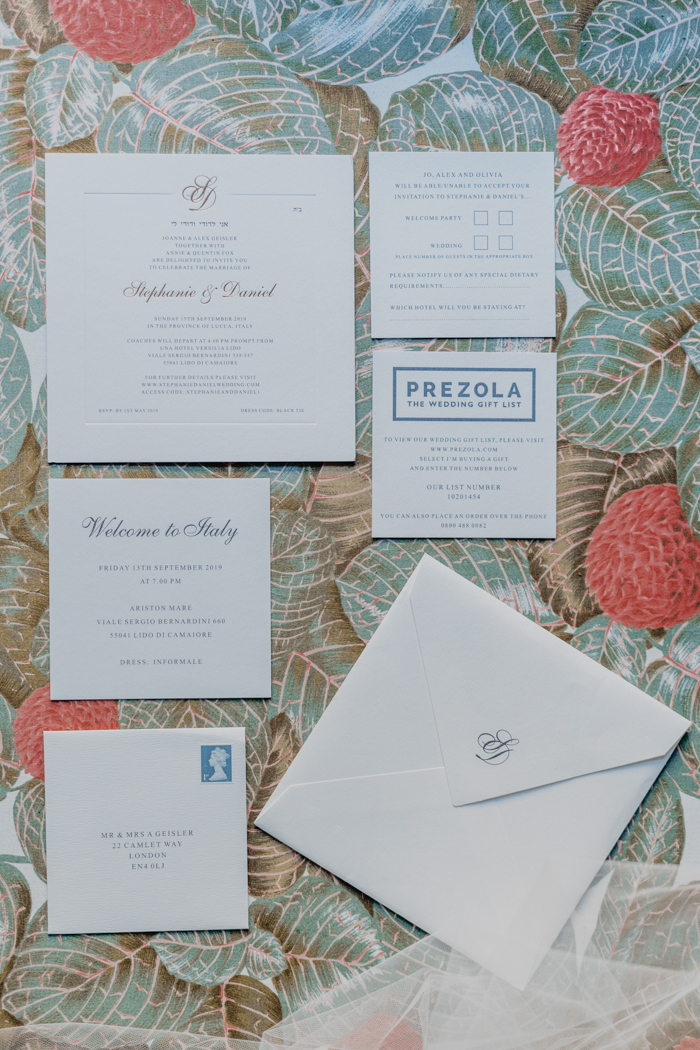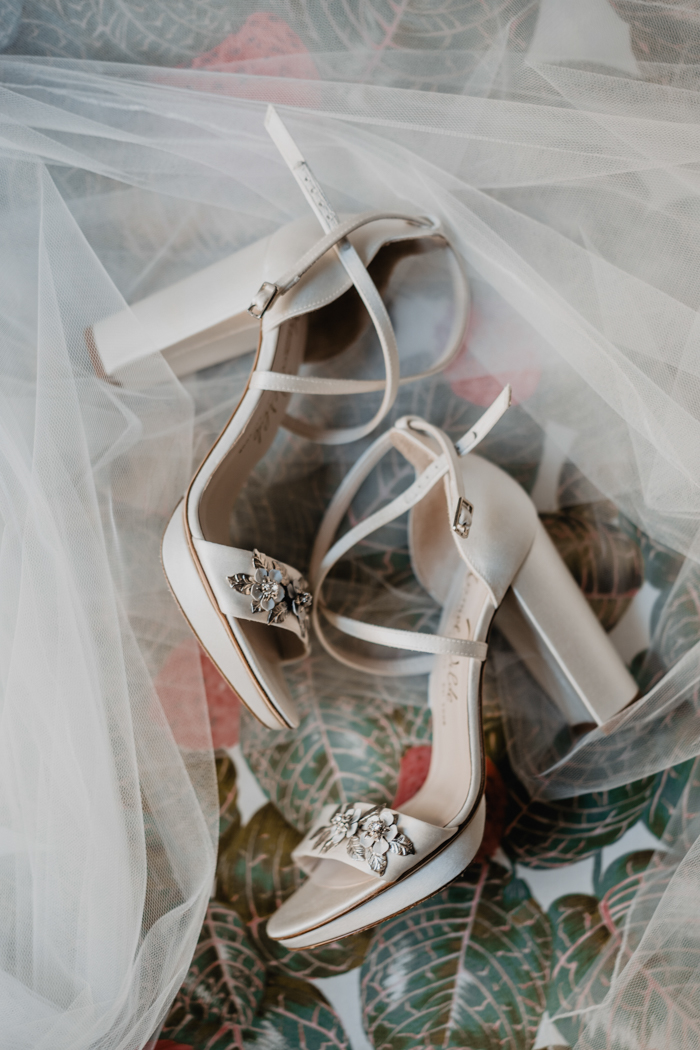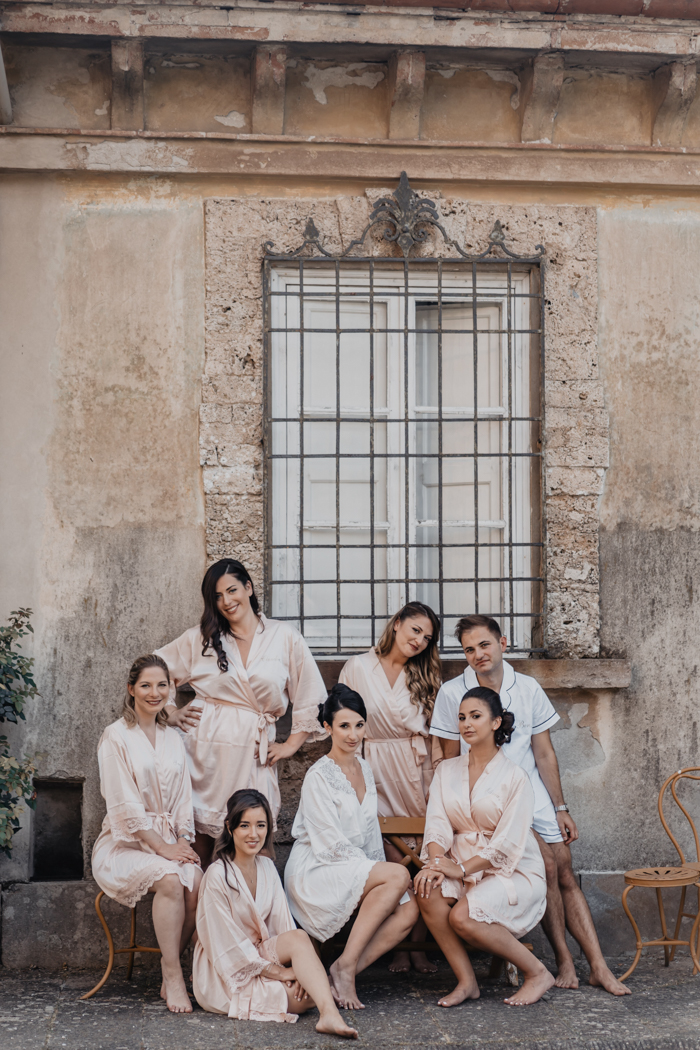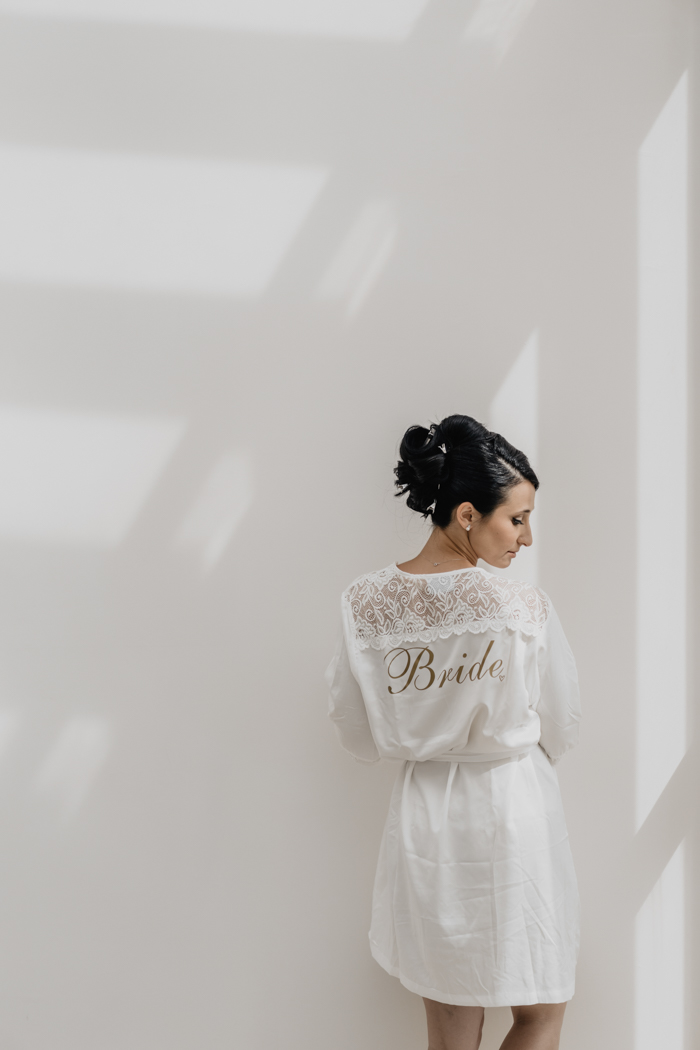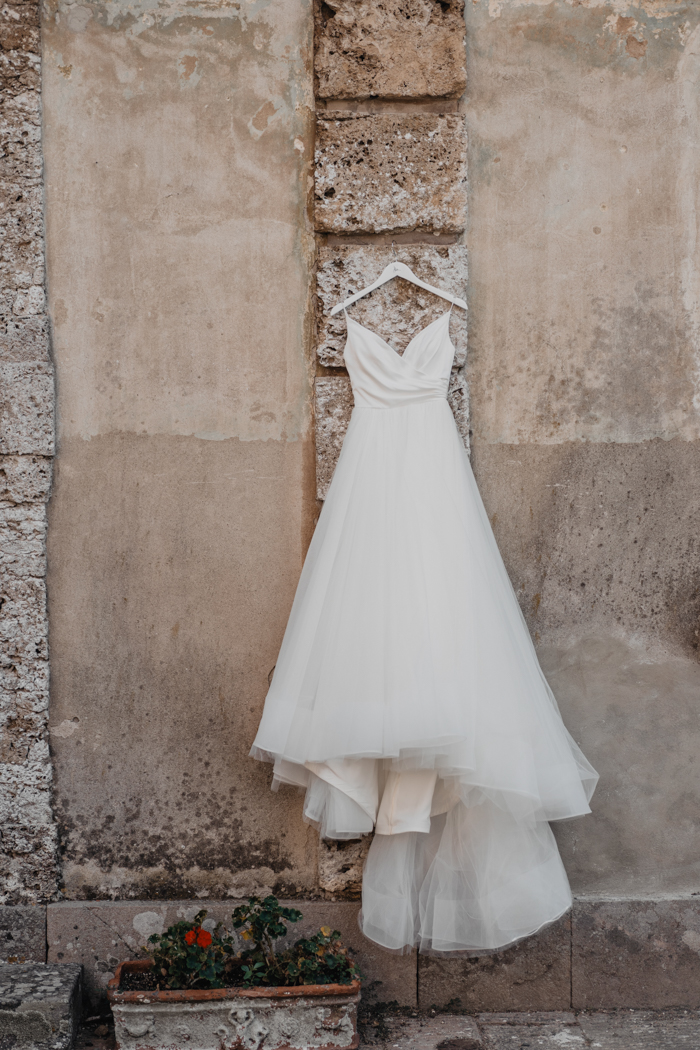 Getting ready with your family and friends is an underrated but really special part of the day! One of my favourite memories is having a dance party to some pop classics in the morning; it put us all in the best mood. Make sure you have people around you who care about you, understand how important the day is to you and want you to look and feel your best. This includes both the wedding party and your make-up artists and hair stylists.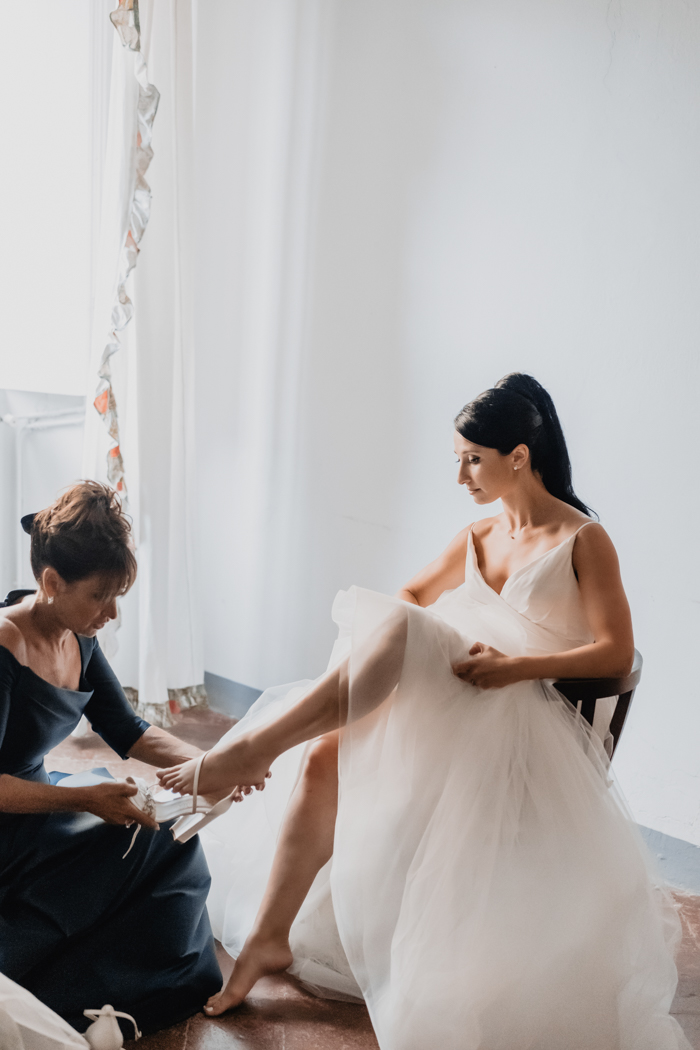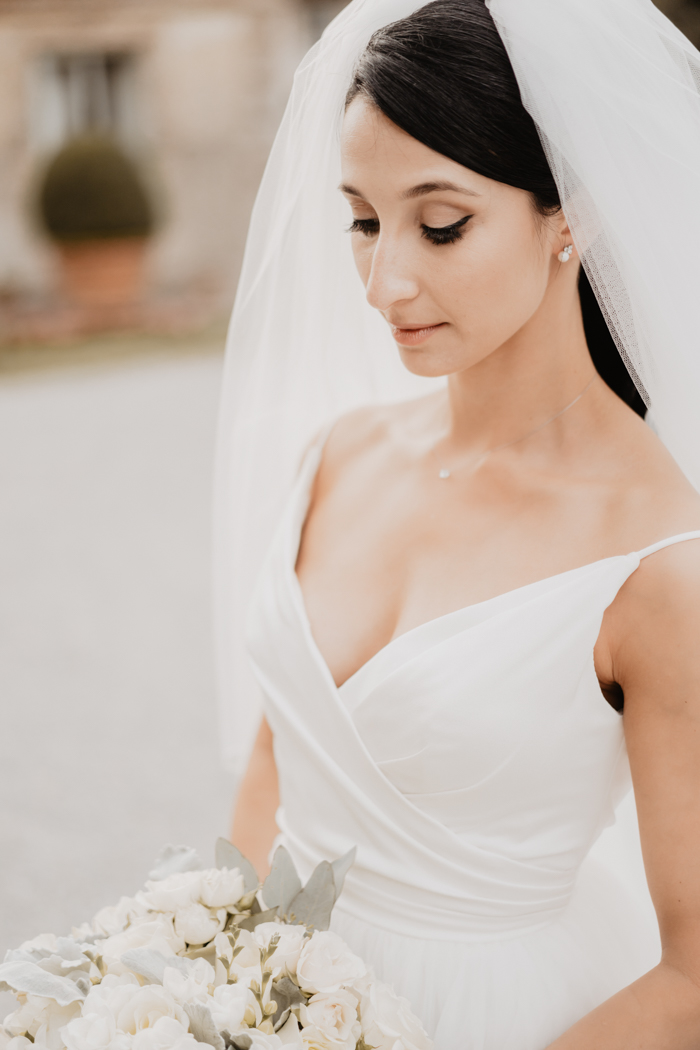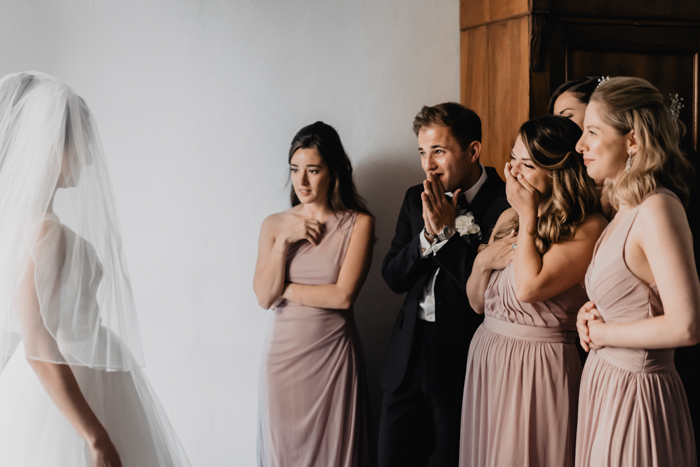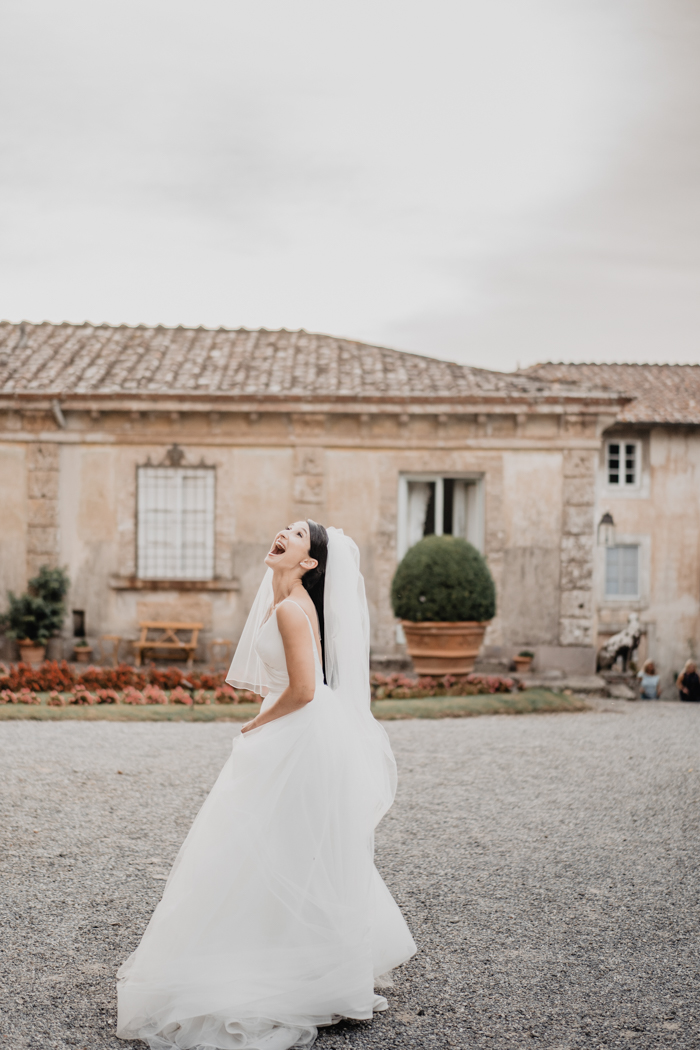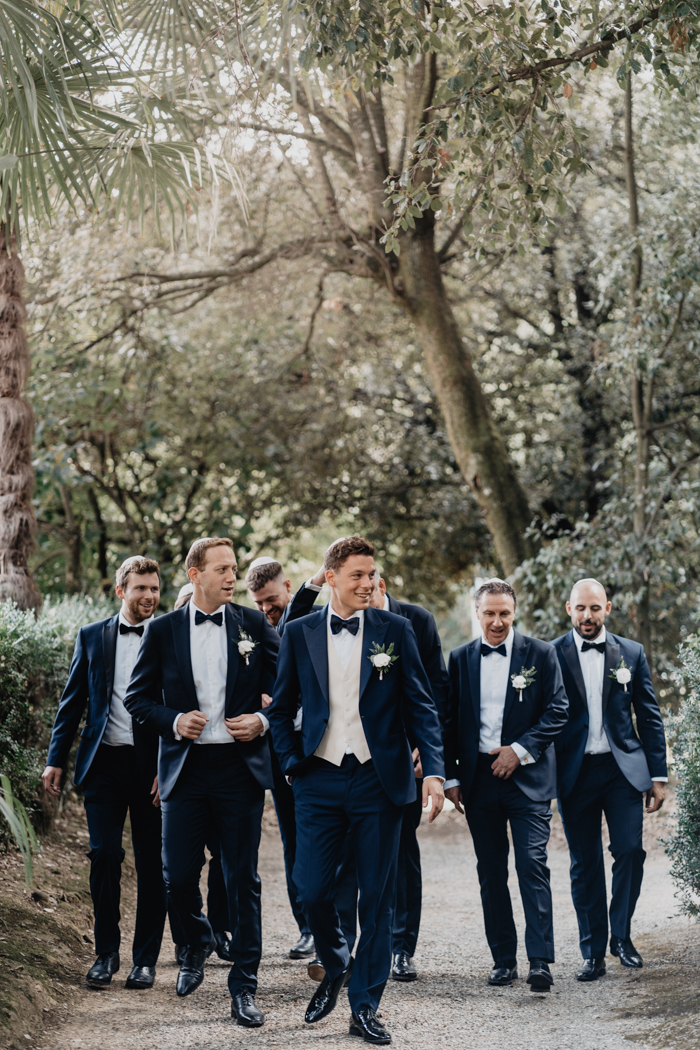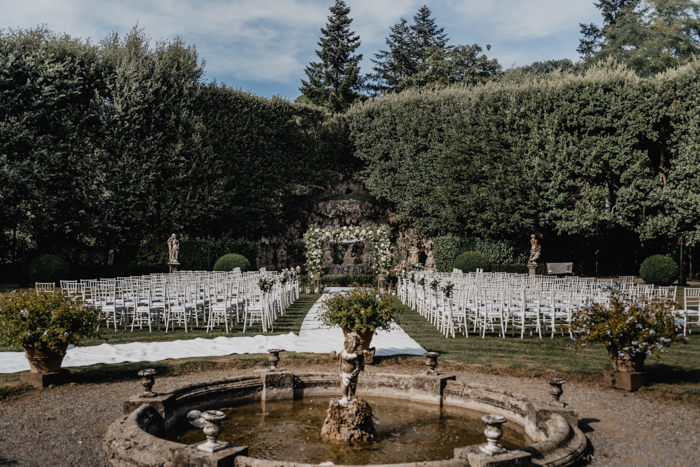 We worked closely with Michelle, our amazing wedding planner, as well as our families (mainly the mothers!) to create the style of the day. As a couple, we're quite outdoorsy and spend a lot of time out for walks or hikes, so it was important for us to get married outside amongst nature. We also love Italy and I'd always dreamed of having an Italian villa-style wedding. We wanted the style to be simple and elegant and to let the beautiful venue speak for itself. The incredible florists, caterers and suppliers that Michelle recommended completely understood our vision and it came together beautifully.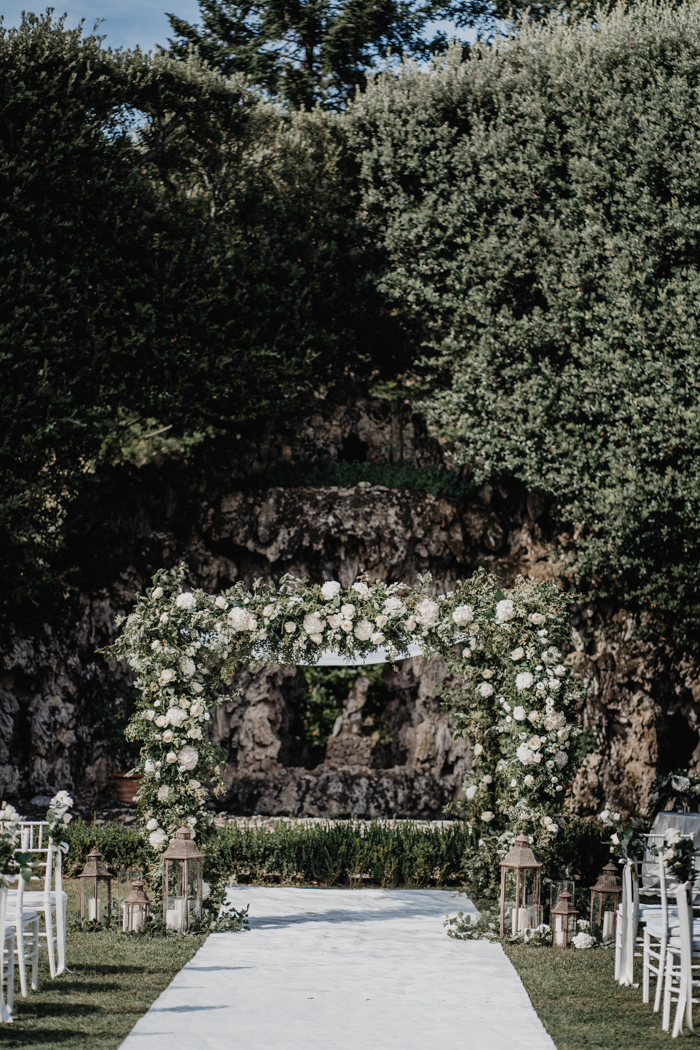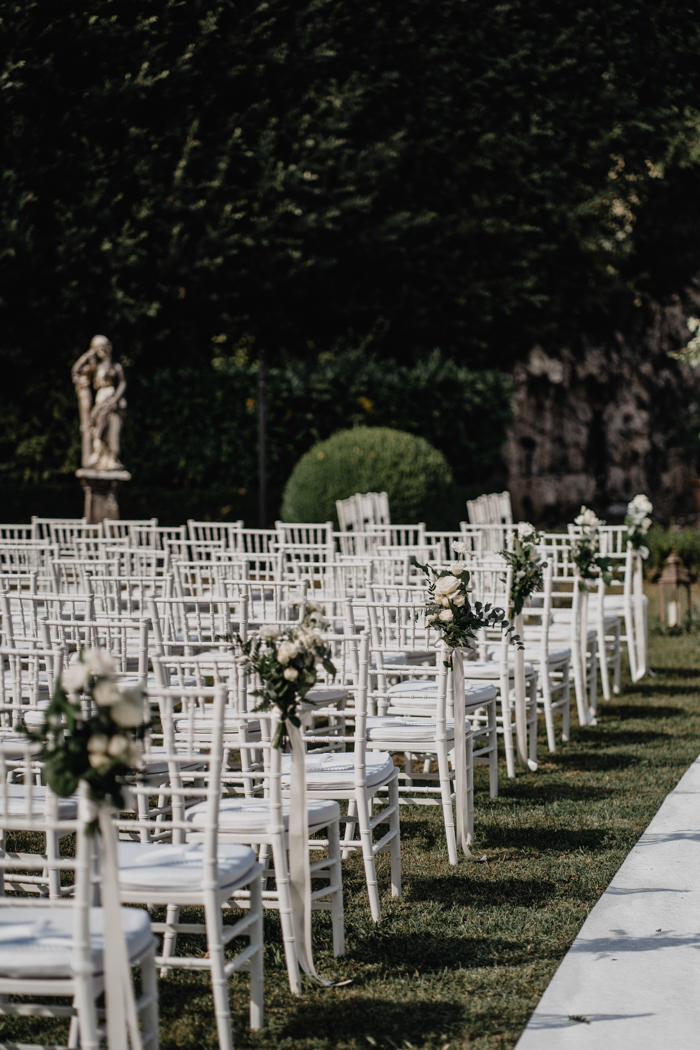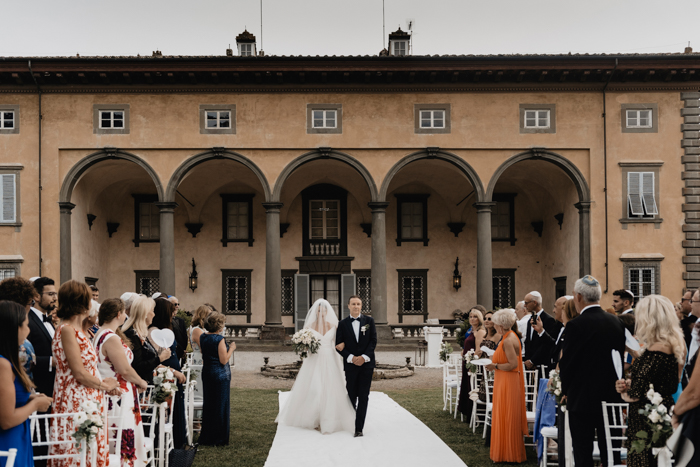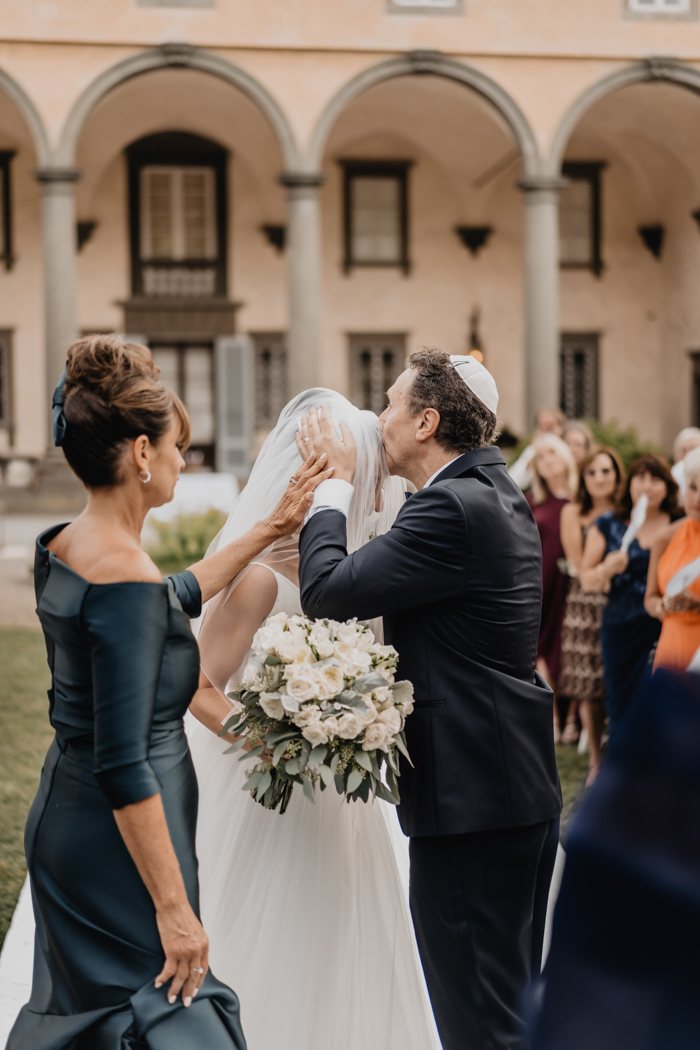 The most memorable part of the day was the ceremony. We decided to do a public Bedeckin (an unveiling, which is a traditional part of a Jewish ceremony) so the first time we saw each other was halfway down the aisle. Our parents were both involved in this part of the ceremony – my father gave me a blessing, like he has done every Friday night – so it was very emotional.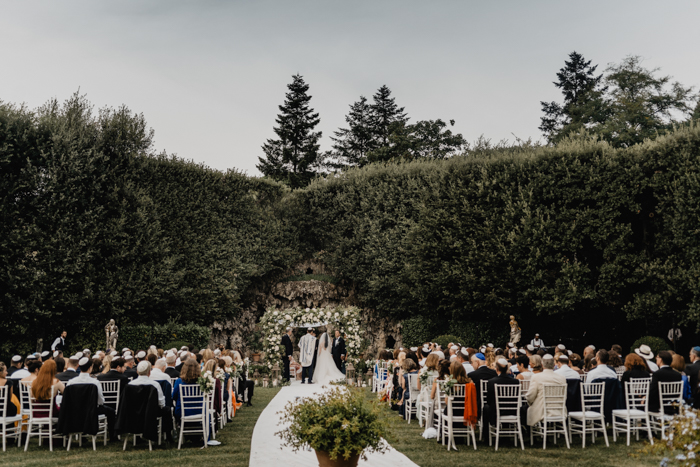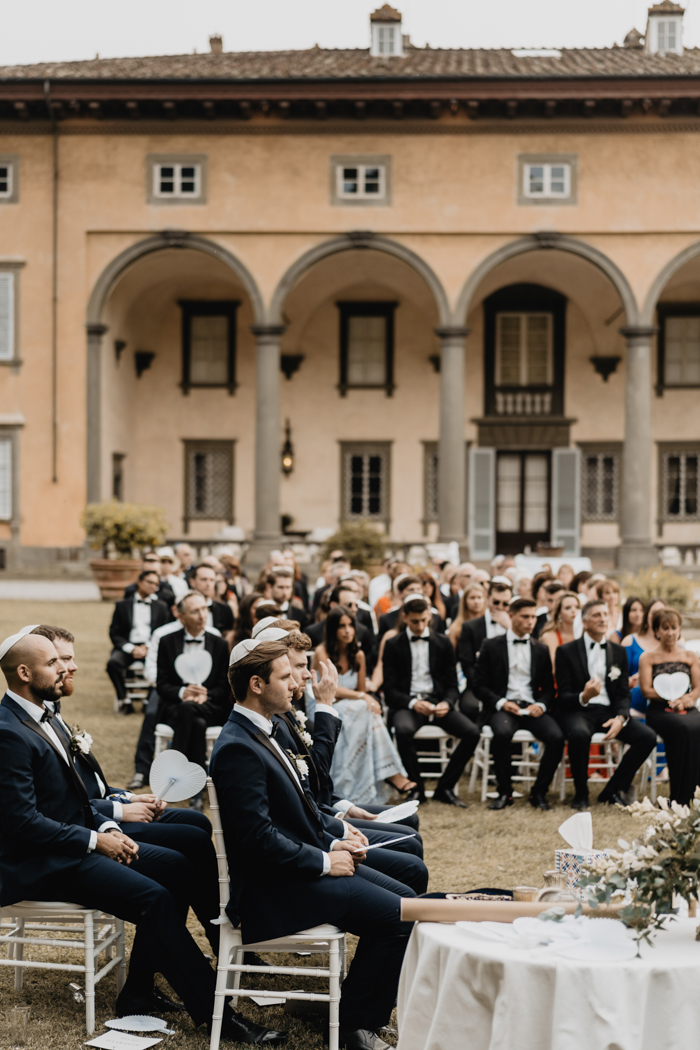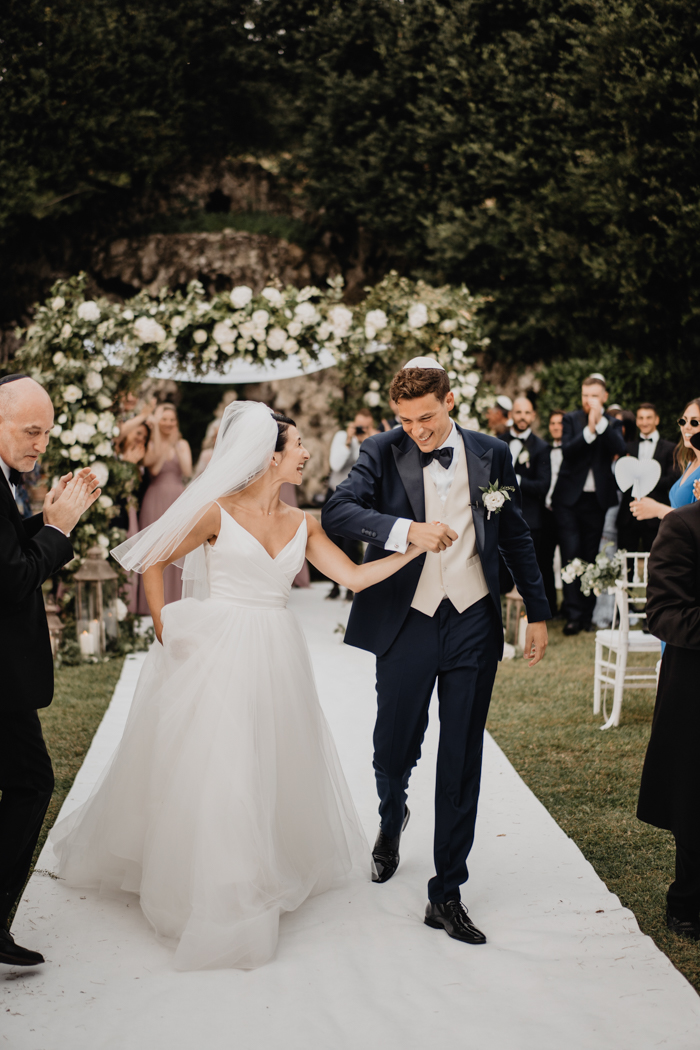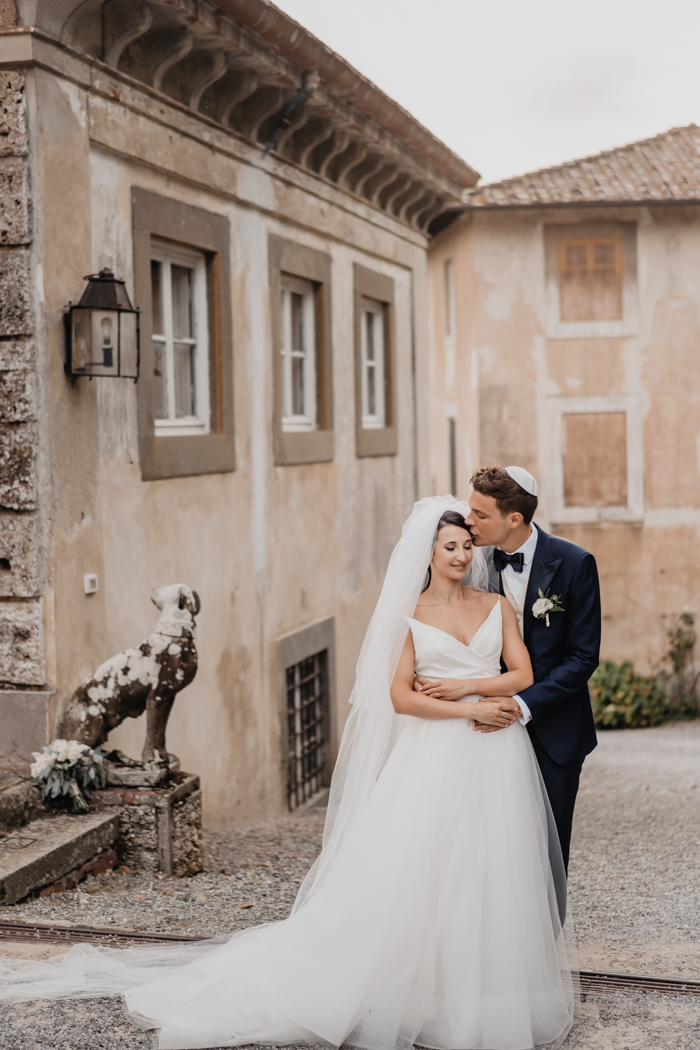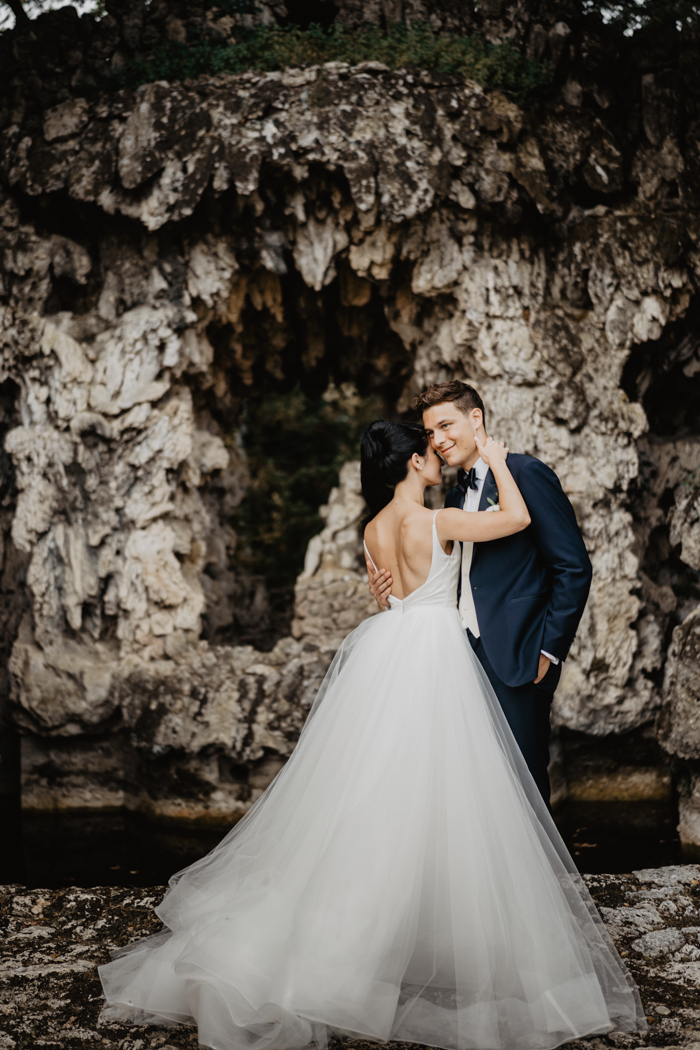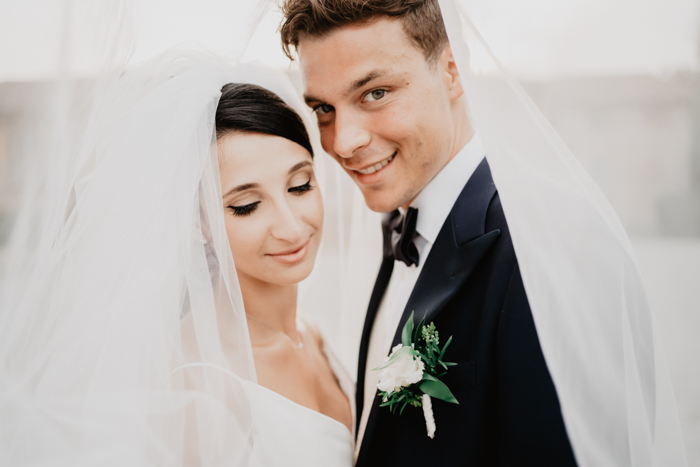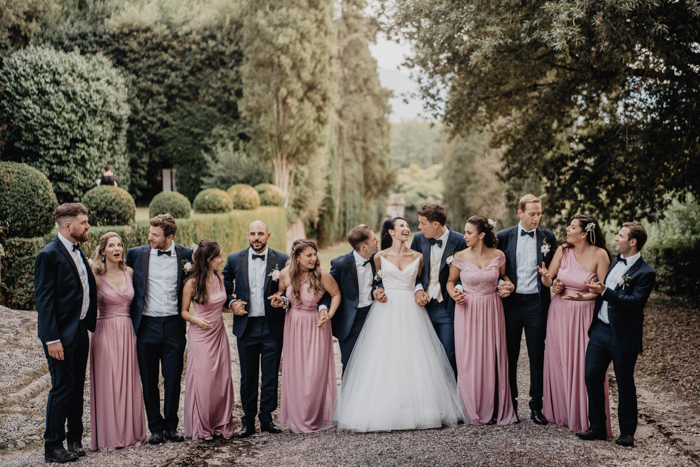 We got married in Villa Oliva, near Lucca in Tuscany. We decided to get married in Italy because we have several happy memories there and we love the food, wine, art, landscapes and scenery. We also wanted to have the ceremony outside, so a Tuscan garden was our dream location. Luckily, most of our family and friends were able to travel to Italy to celebrate our special day with us, which we're so grateful for.
We fell in love with our venue immediately, mostly because of the beautiful gardens surrounding the villa. We decided to reveal each area of the venue throughout the evening, so we got married at the front of the villa; had the drinks reception behind the villa; and dinner and dancing was held in a large garden slightly further away from the property. The front of the villa had a beautiful grotto, which was the perfect backdrop for the Chuppah (Jewish marriage ceremony).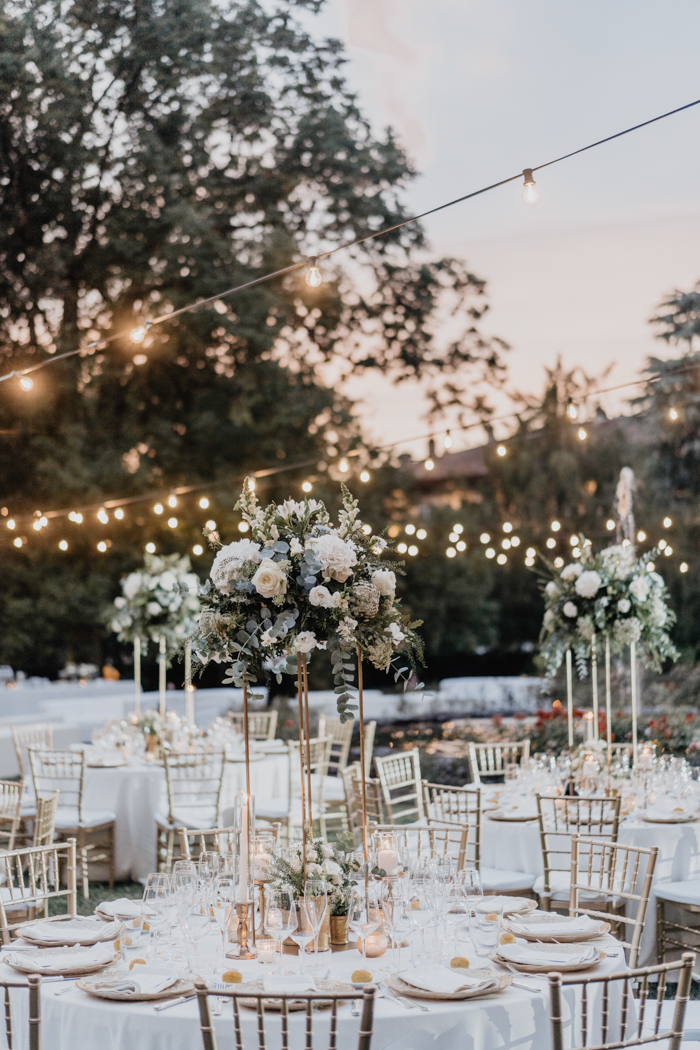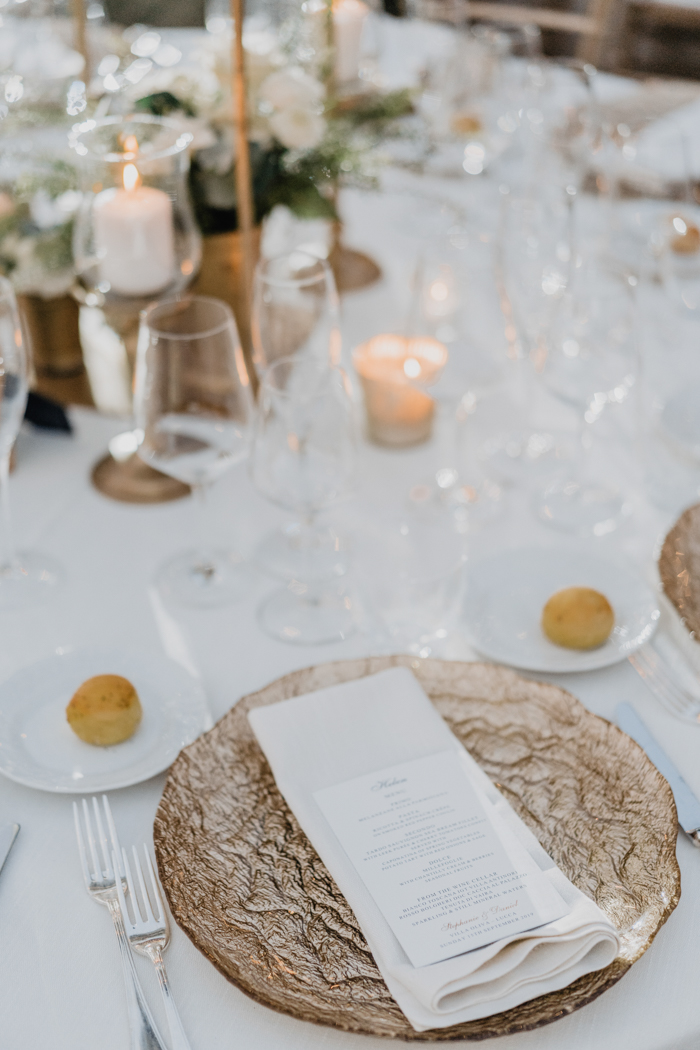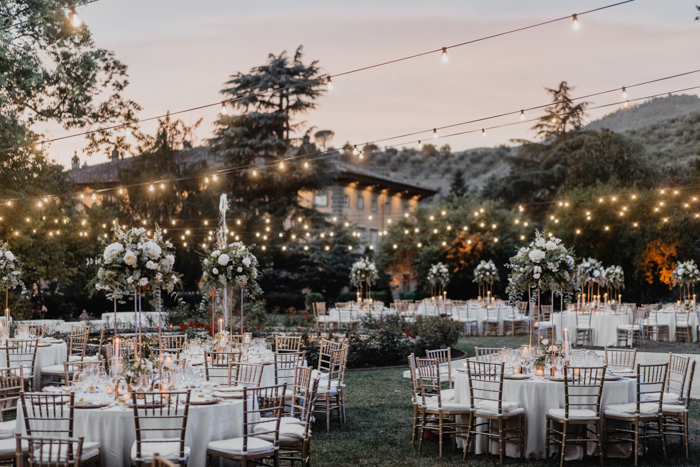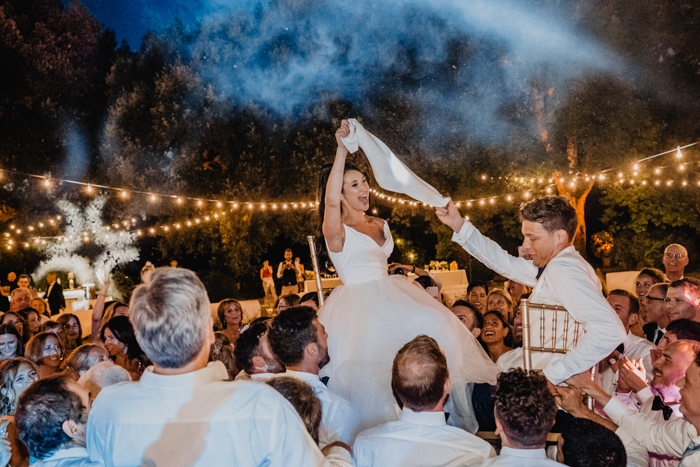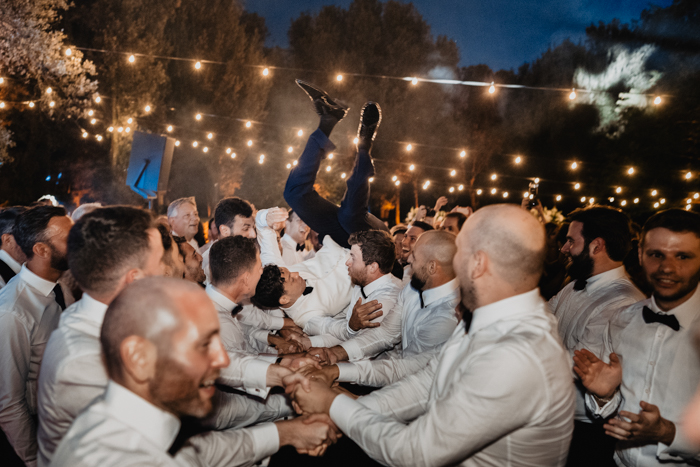 Our photographer and videographer were David Bastianoni and Waterfall Visuals, respectively. They were both fantastic and worked perfectly together. We have so many pictures of us laughing and joking, which were a result of David's hilarity. He put us at ease, orchestrated sweet little moments and caught all the emotional moments that happened naturally, too.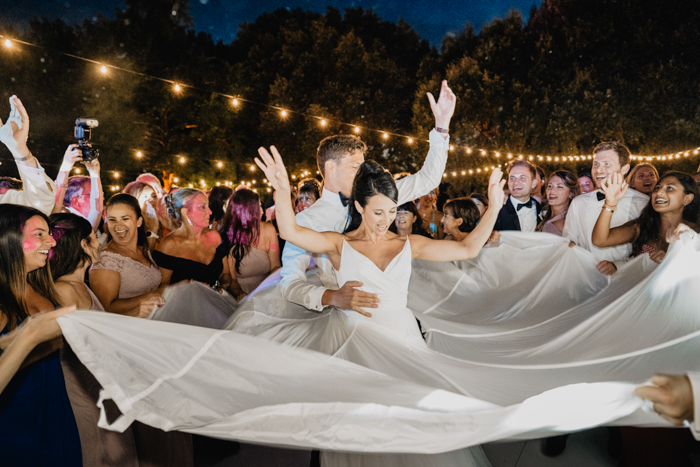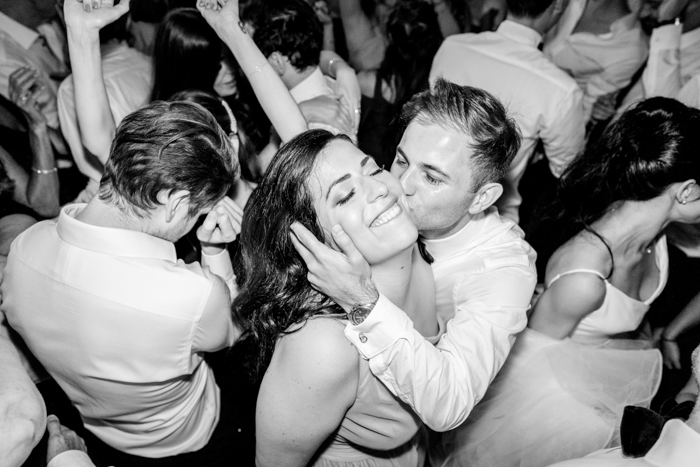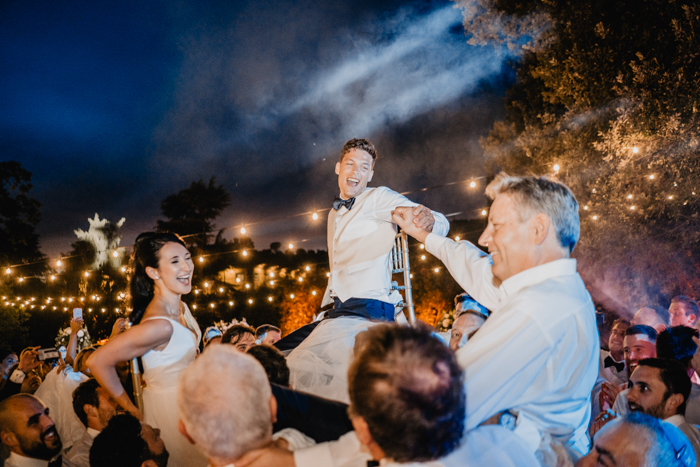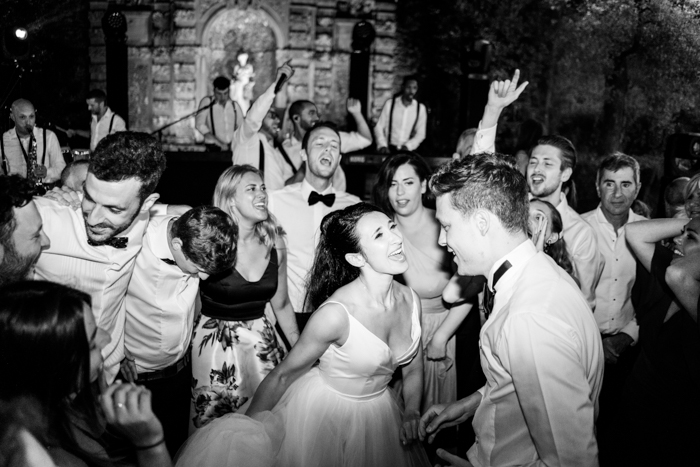 Congratulations, Stephanie and Daniel, and many thanks to Junebug member Elegante by Michelle Jfor sharing their day with us! For more of Michelle's work, be sure to check out her page in our directory of the world's best wedding planners.
The post Lavish Outdoor Tuscan Wedding at Villa Oliva appeared first on .